How many bible verses do you know? The word of God is meant to strengthen, encourage and guide us in all our endeavours. But as much as these bible verses can help us in our day to day activities, there's only so much you actually know.
But what if you can know a lot more bible verses? One sure way to know more verses is to memorize short bible verses. When the verses are short, it is easier to recall. So below, we've put together some short yet helpful bible verses you can memorize
Short bible verses
Ephesians 6:10
Finally, be strong in the Lord and in his mighty power.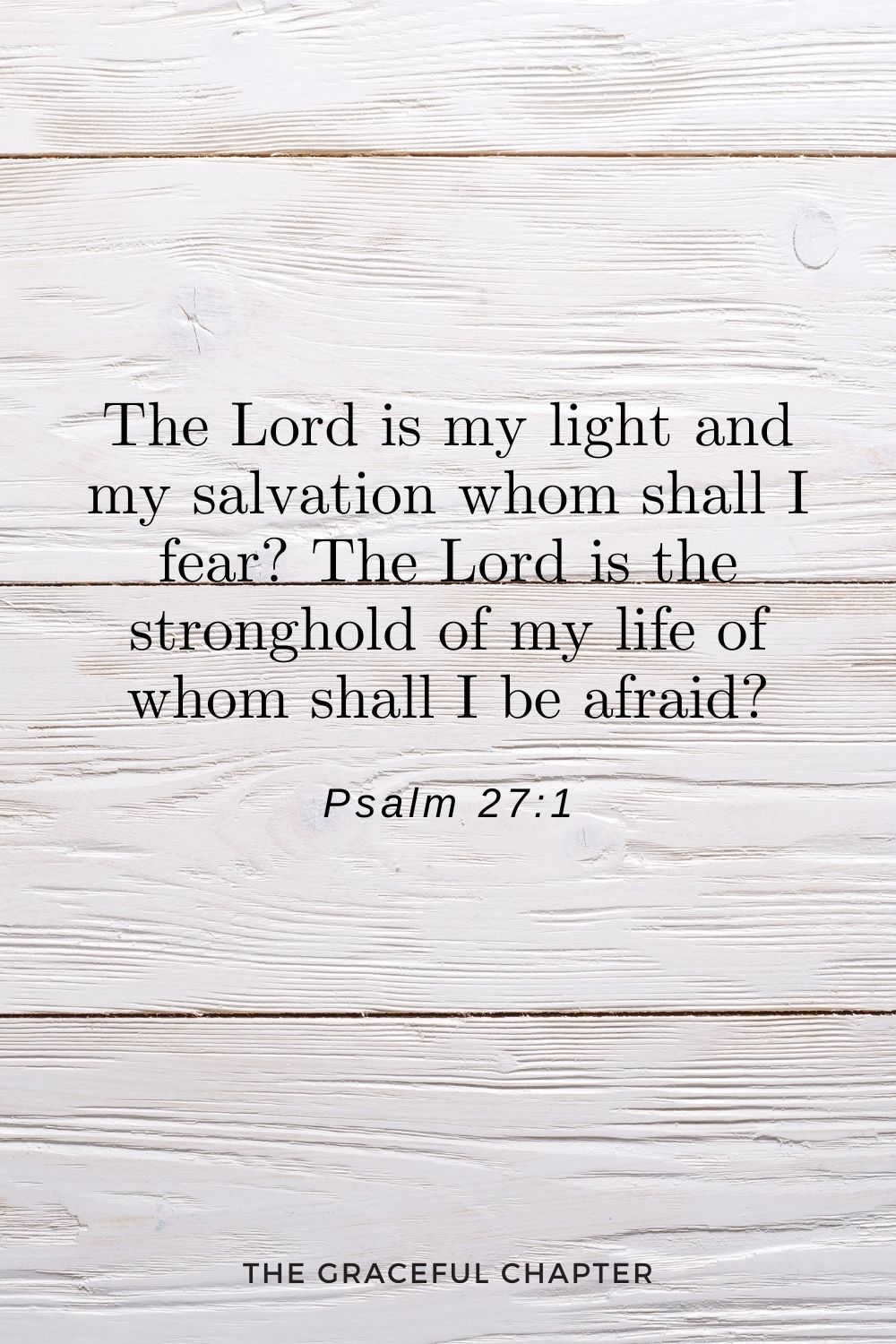 Psalm 27:1
The Lord is my light and my salvation whom shall I fear? The Lord is the stronghold of my life of whom shall I be afraid?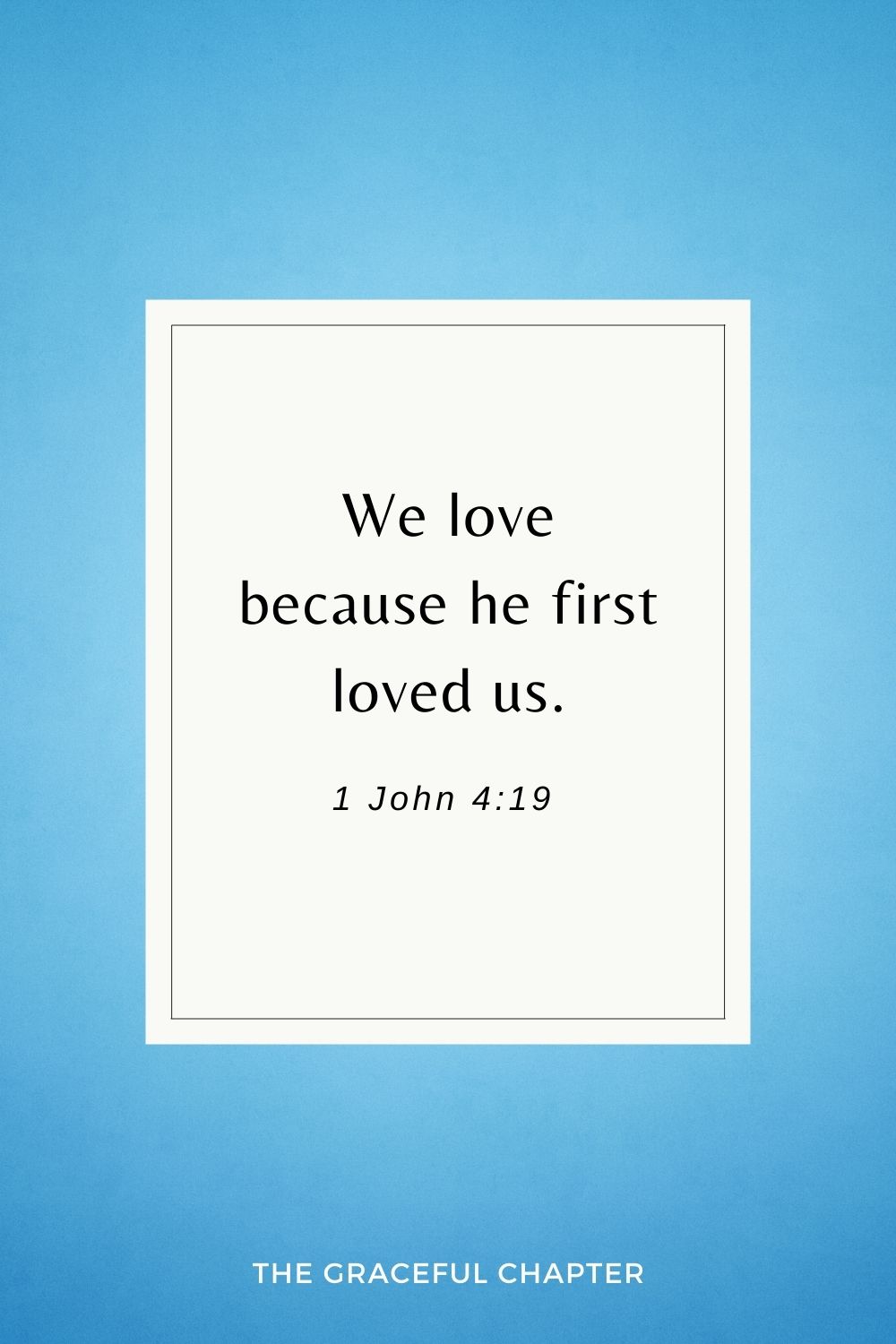 1 John 4:19
 We love because he first loved us.

Psalm 56:3
When I am afraid, I put my trust in you.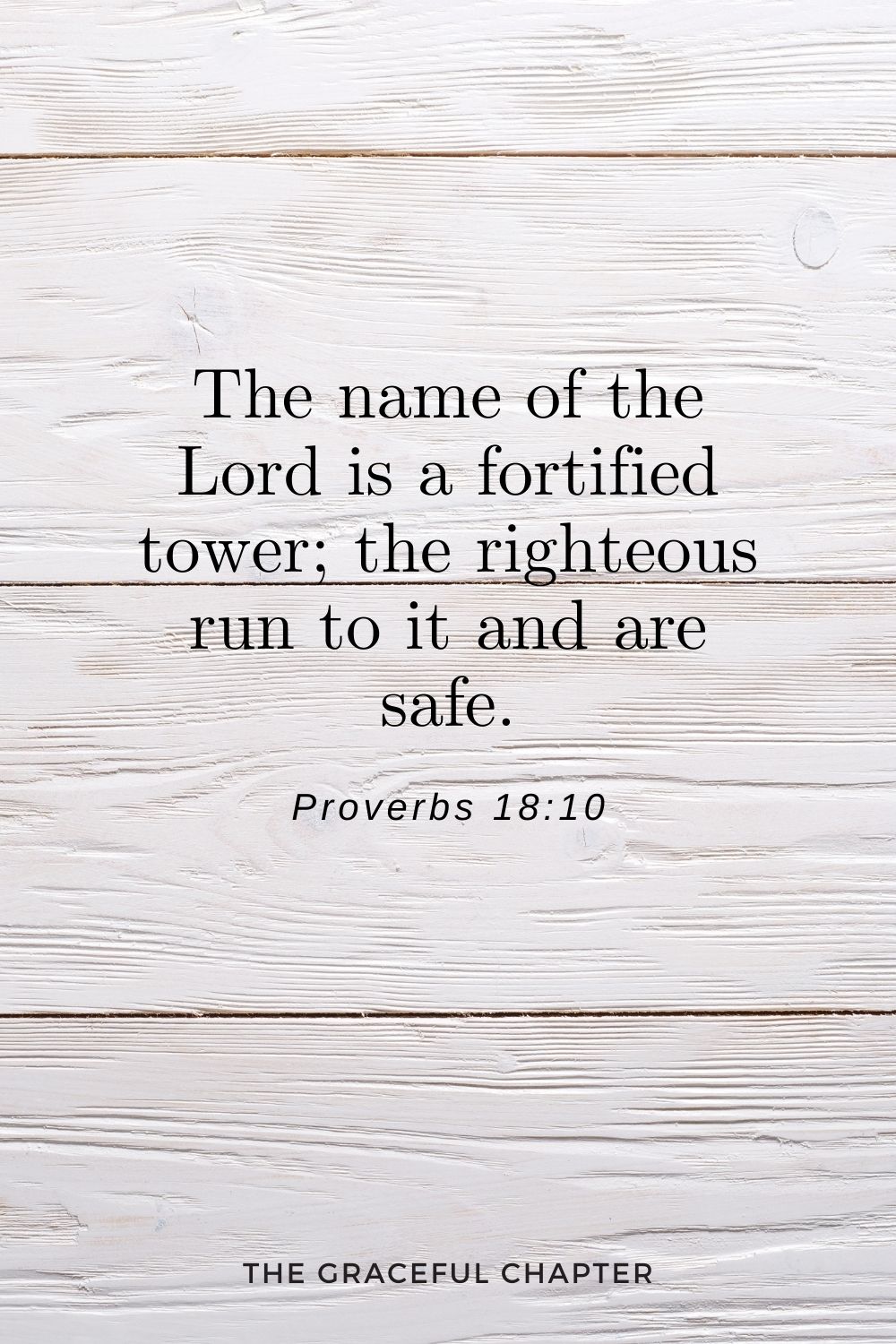 The name of the Lord is a fortified tower; the righteous run to it and are safe.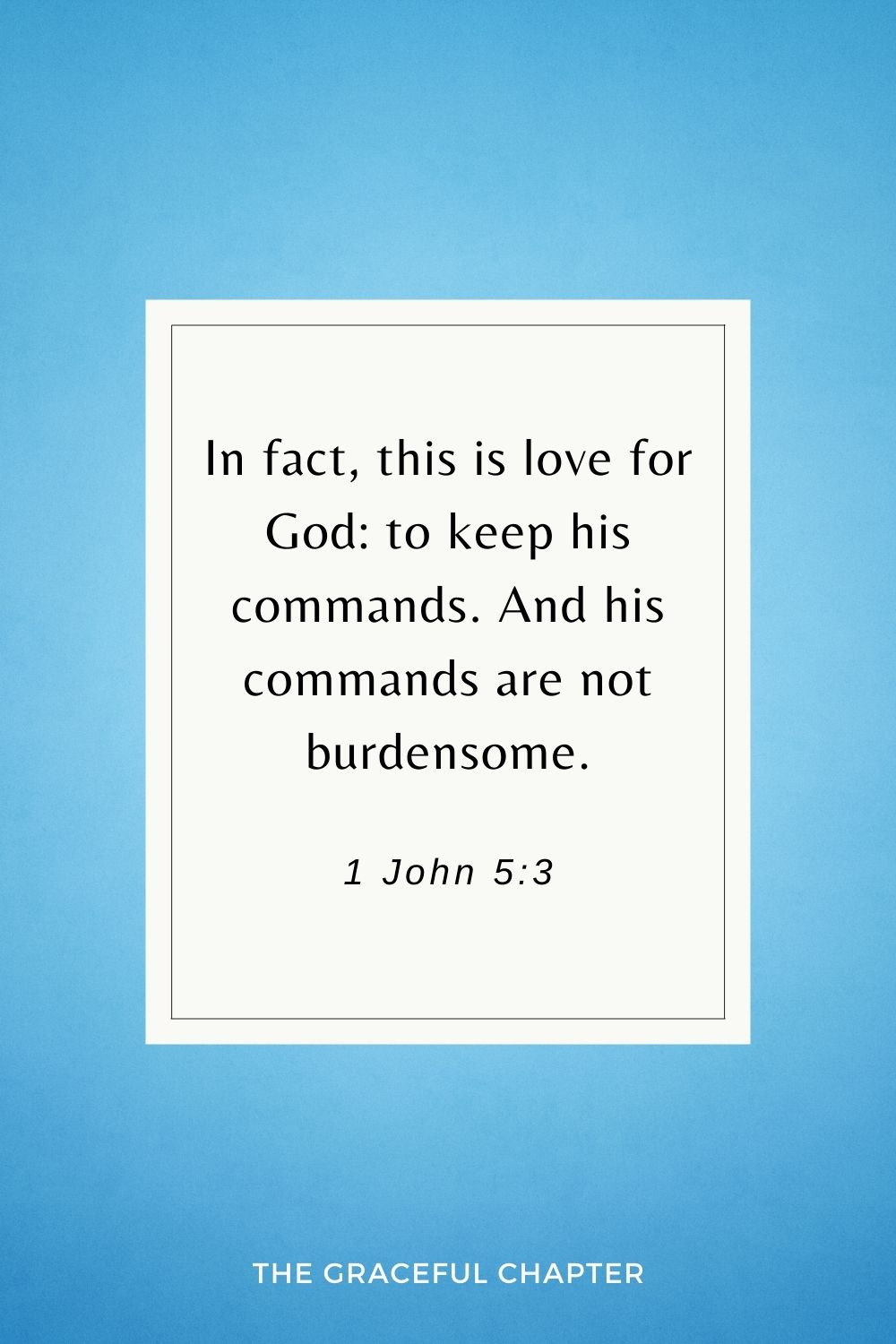 1 John 5:3
In fact, this is love for God: to keep his commands. And his commands are not burdensome.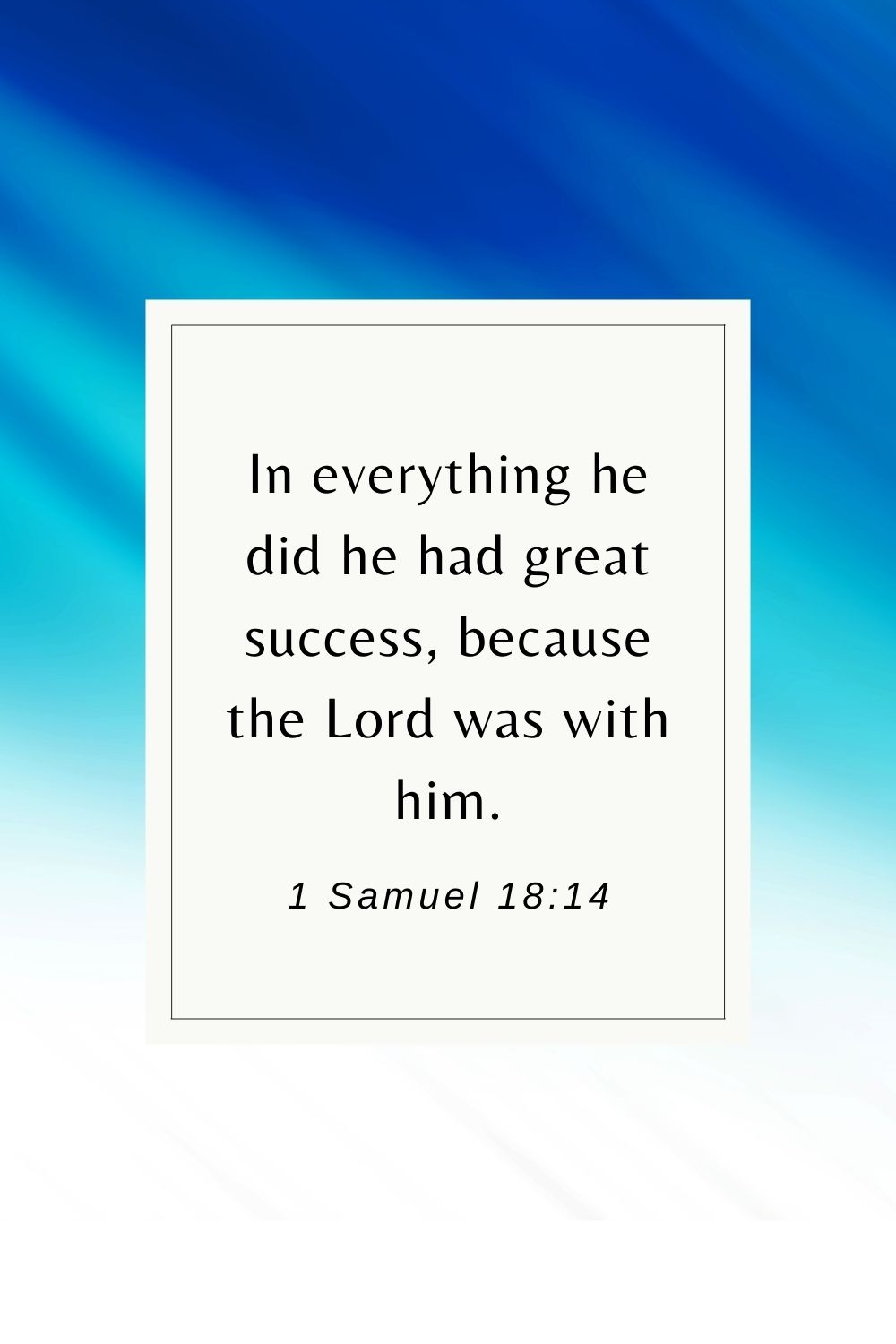 1 Samuel 18:14
In everything he did he had great success, because the Lord was with him.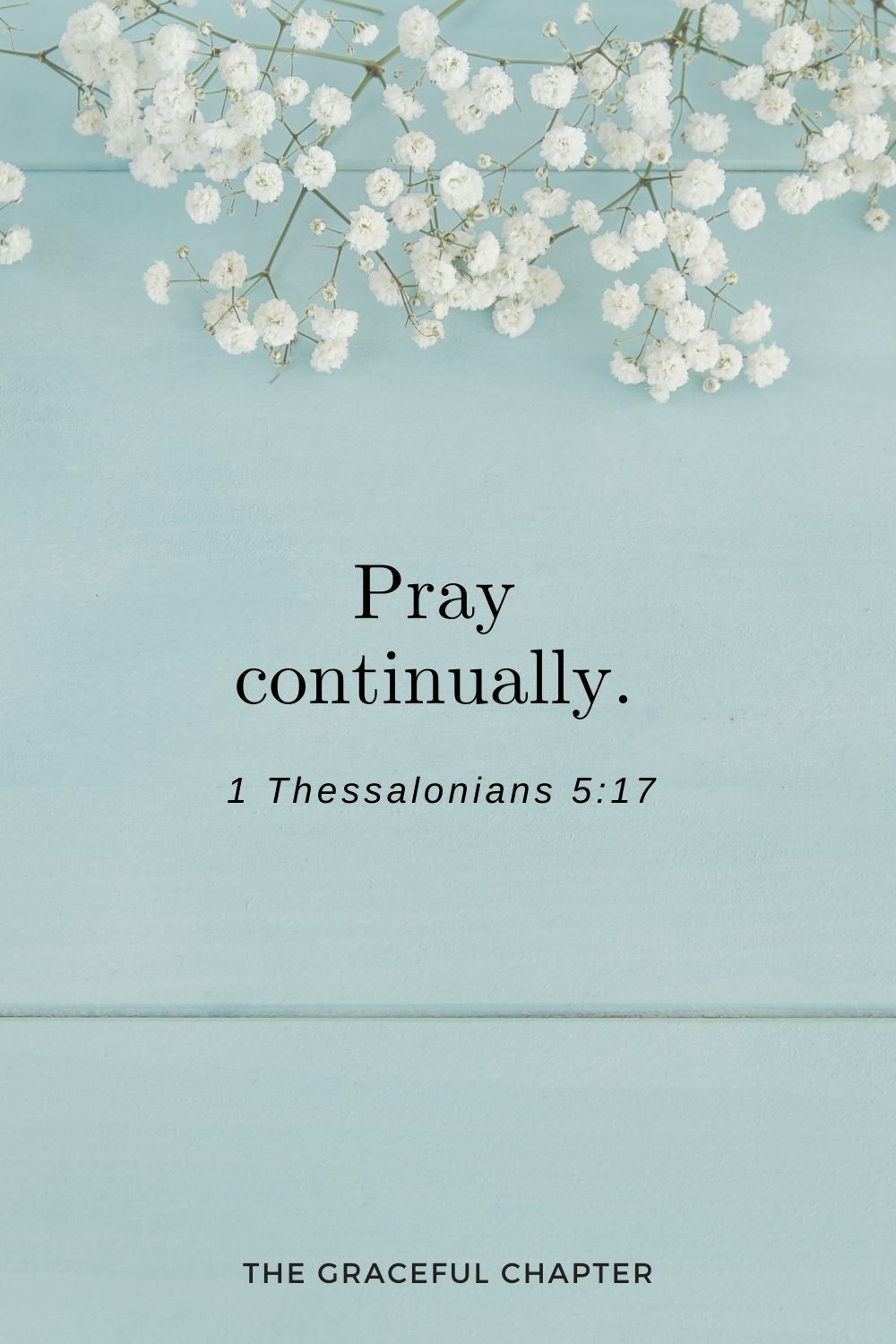 1 Thessalonians 5:17
Pray continually.

1 Thessalonians 5:19
Do not quench the Spirit.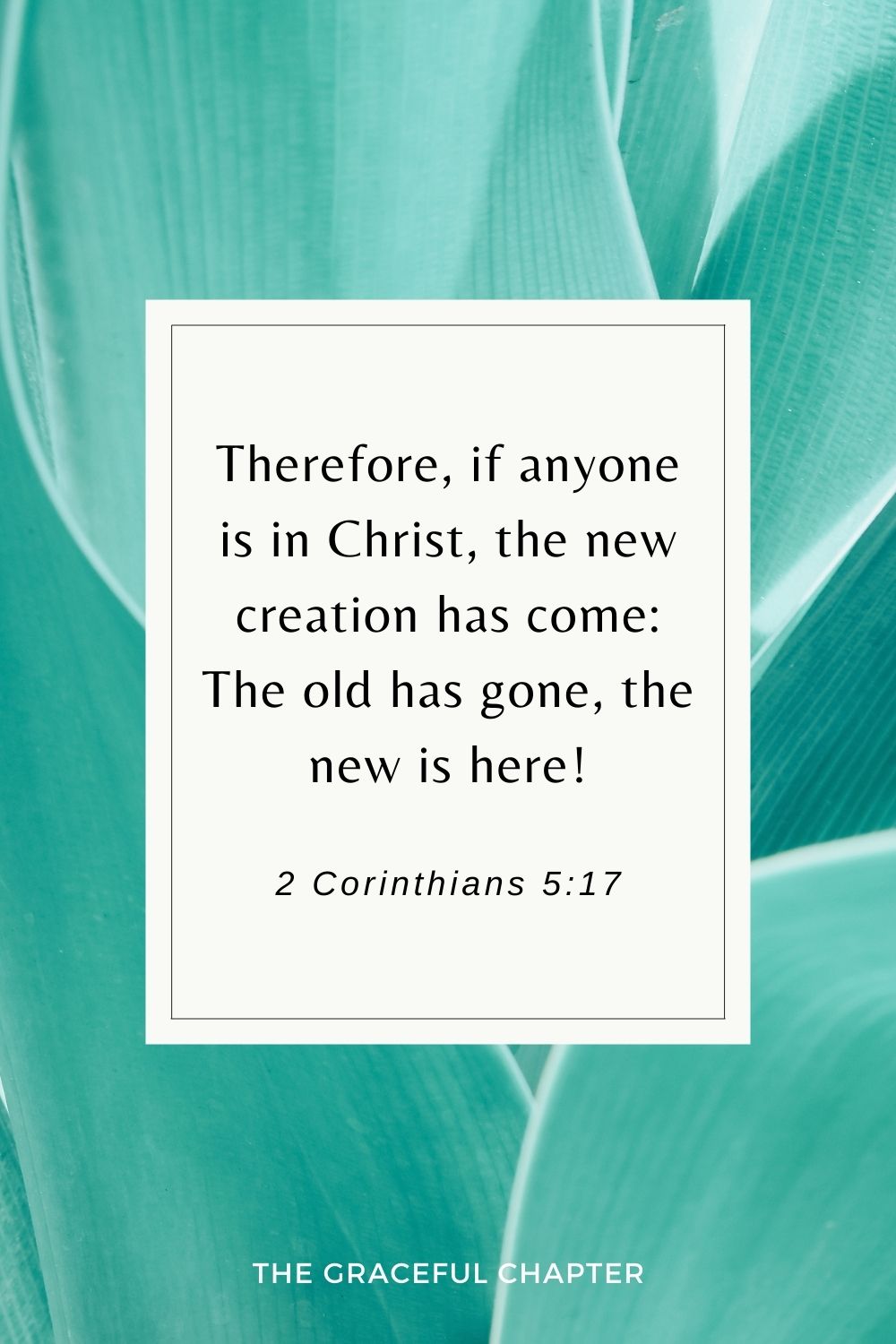 2 Corinthians 5:17
Therefore, if anyone is in Christ, the new creation has come: The old has gone, the new is here!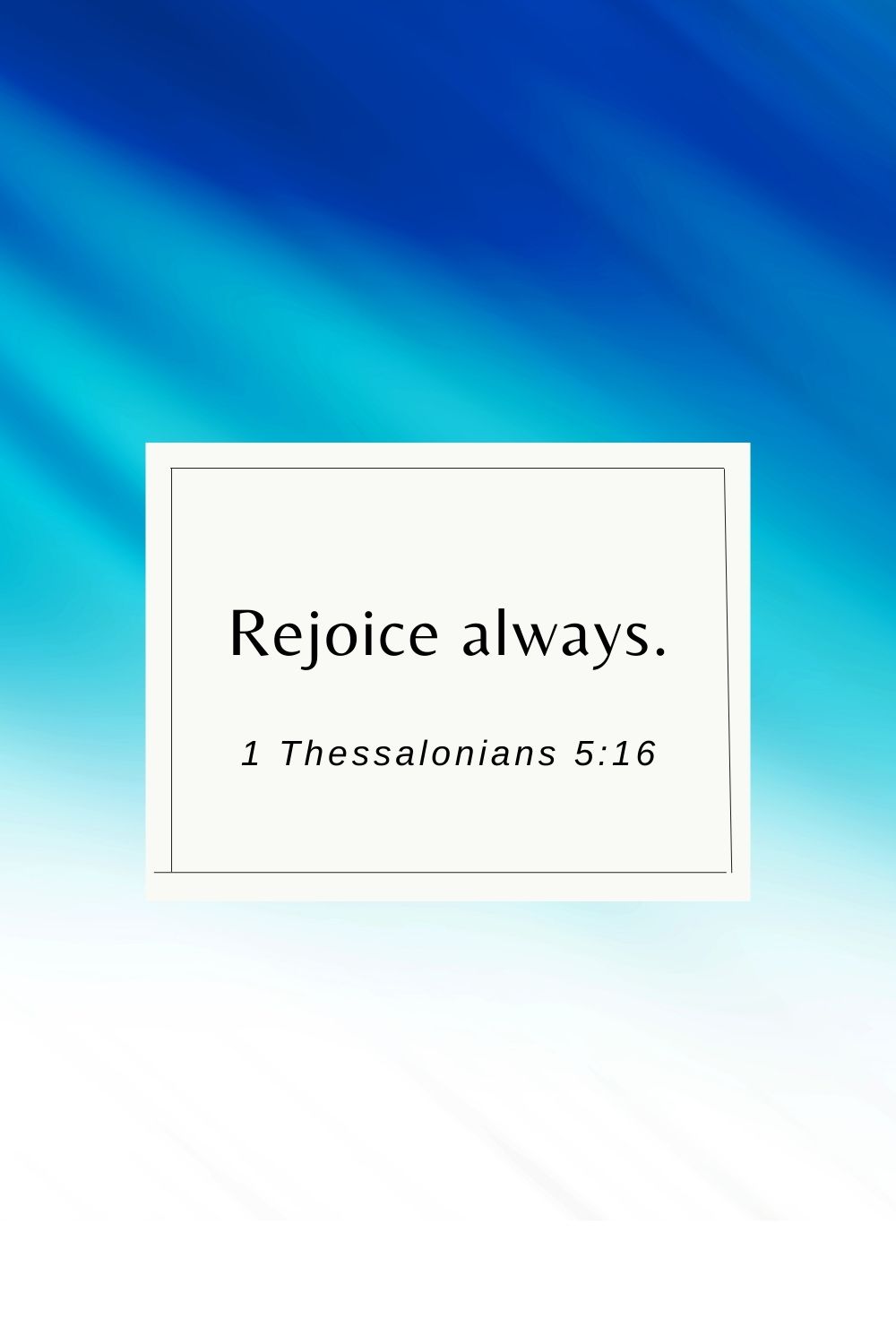 1 Thessalonians 5:16
Rejoice always.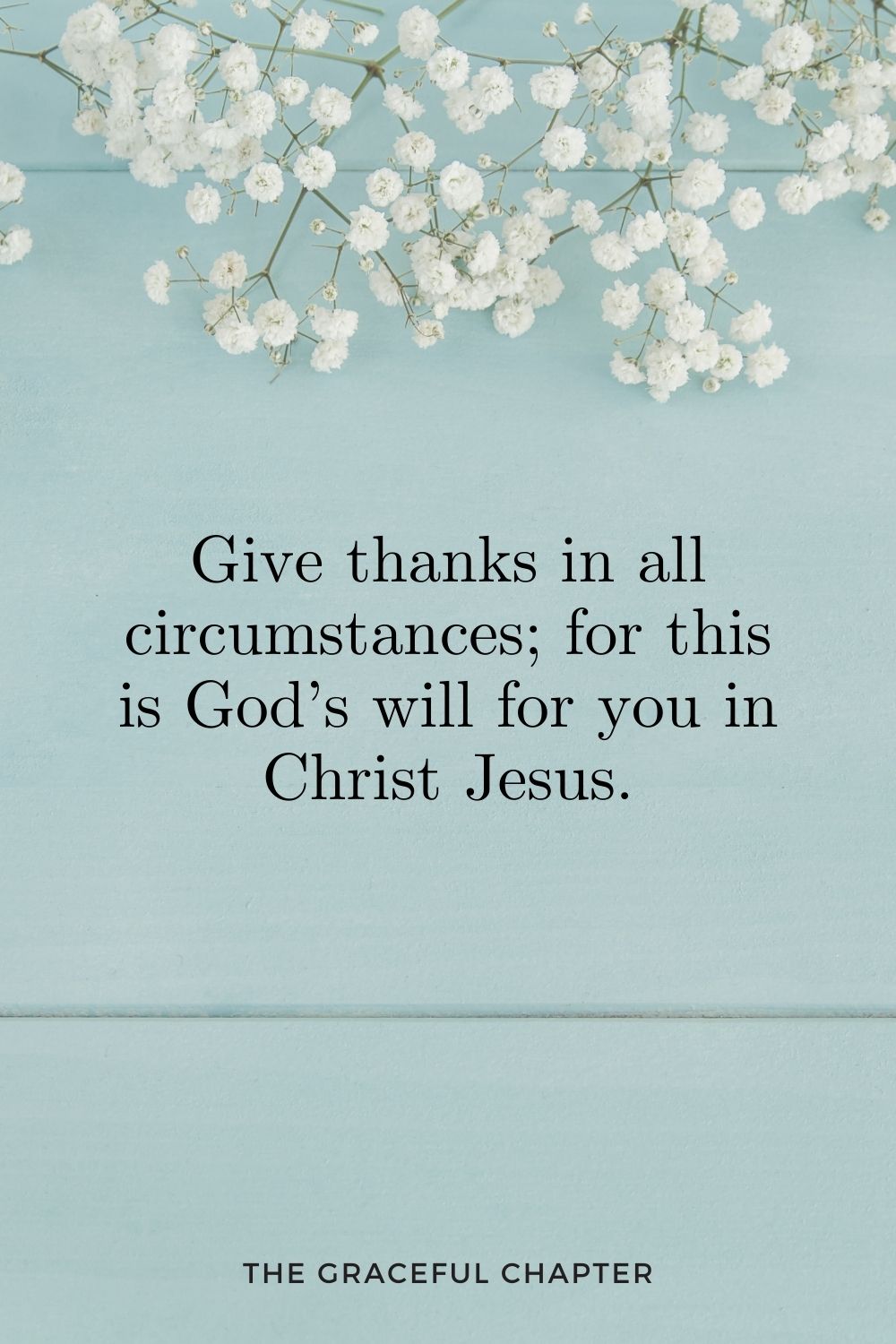 1 Thessalonians 5:18
Give thanks in all circumstances; for this is God's will for you in Christ Jesus.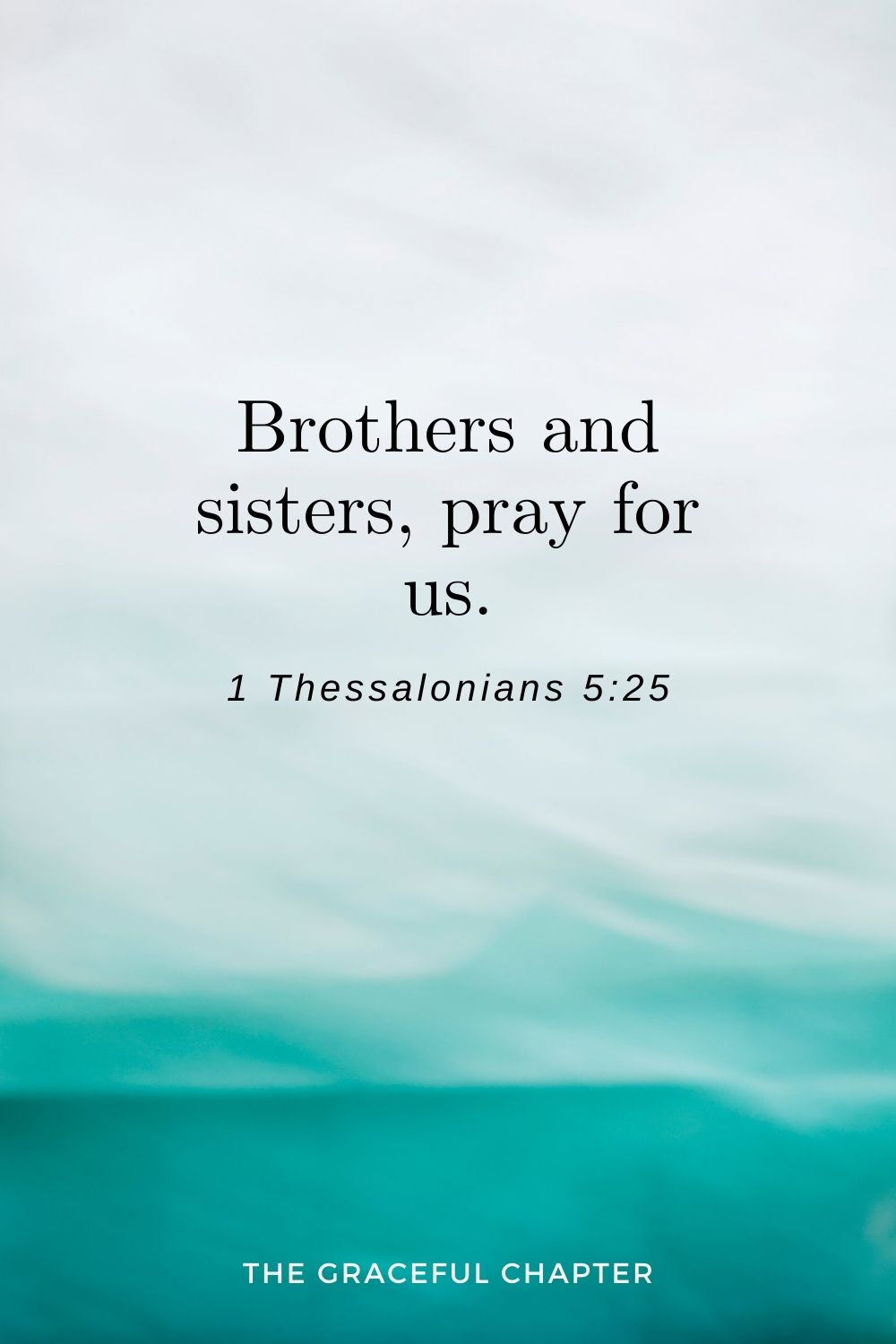 1 Thessalonians 5:25
Brothers and sisters, pray for us.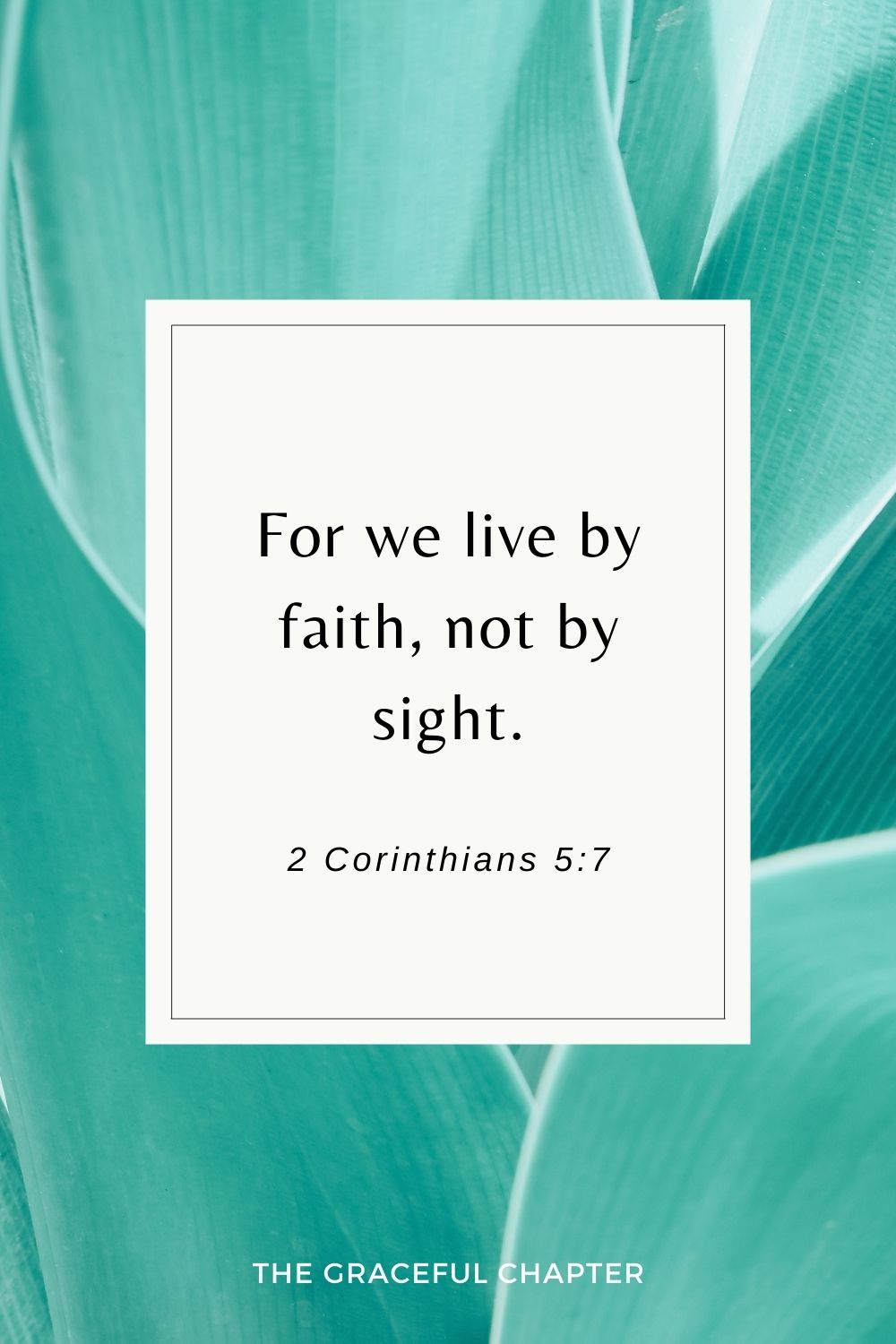 2 Corinthians 5:7
 For we live by faith, not by sight.

Acts 16:31
They replied, Believe in the Lord Jesus, and you will be saved you and your household.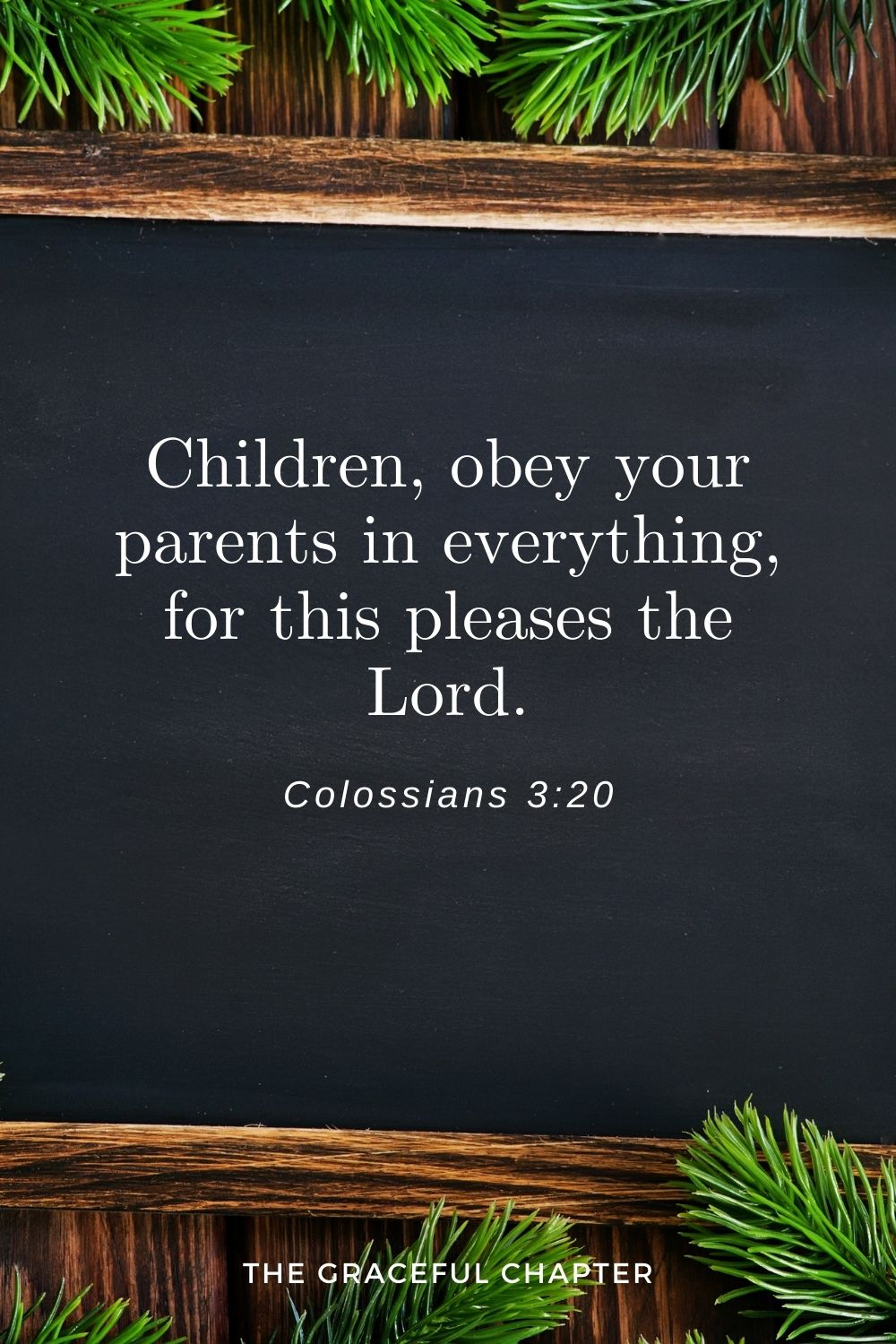 Colossians 3:20
Children, obey your parents in everything, for this pleases the Lord.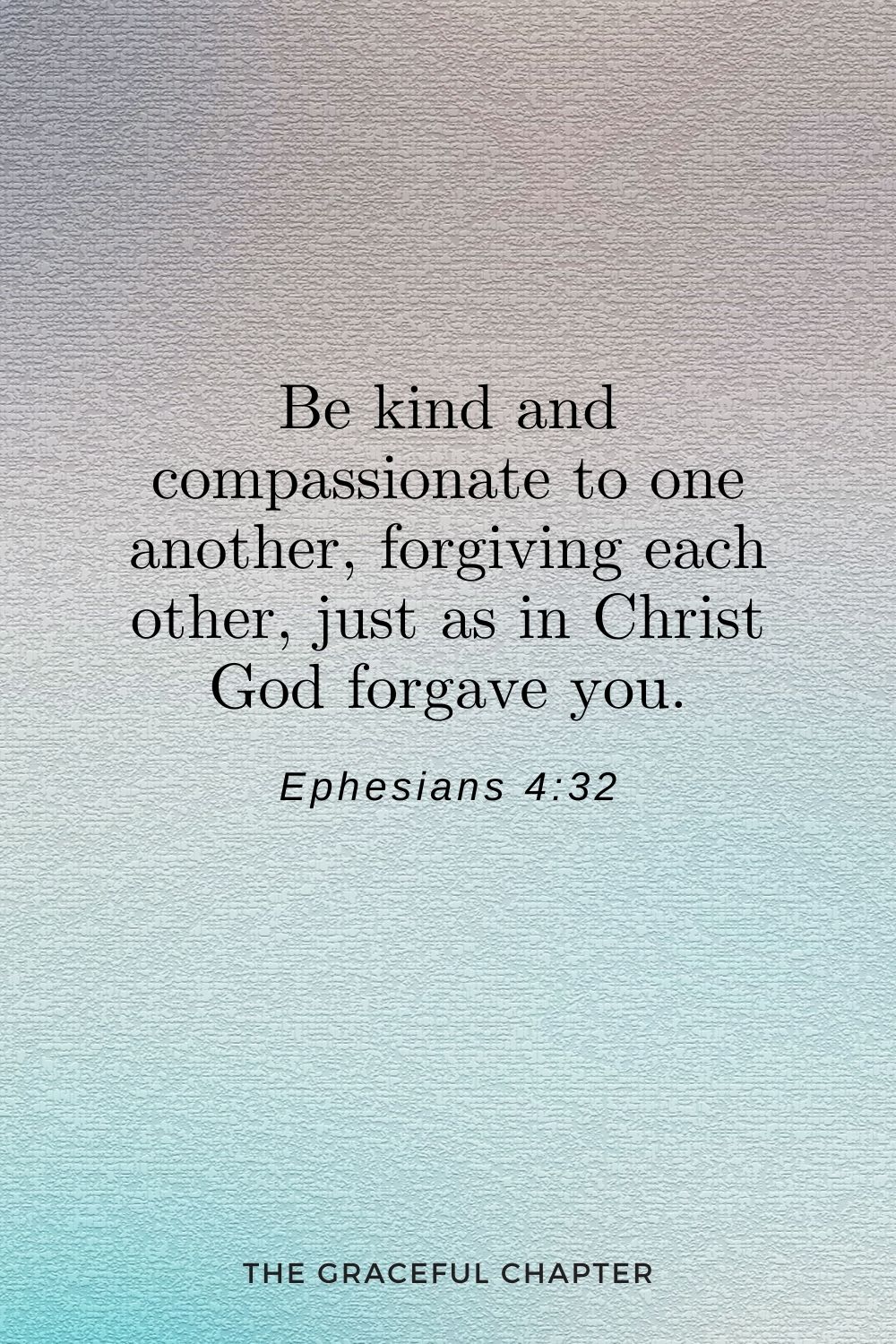 Ephesians 4:32
Be kind and compassionate to one another, forgiving each other, just as in Christ God forgave you.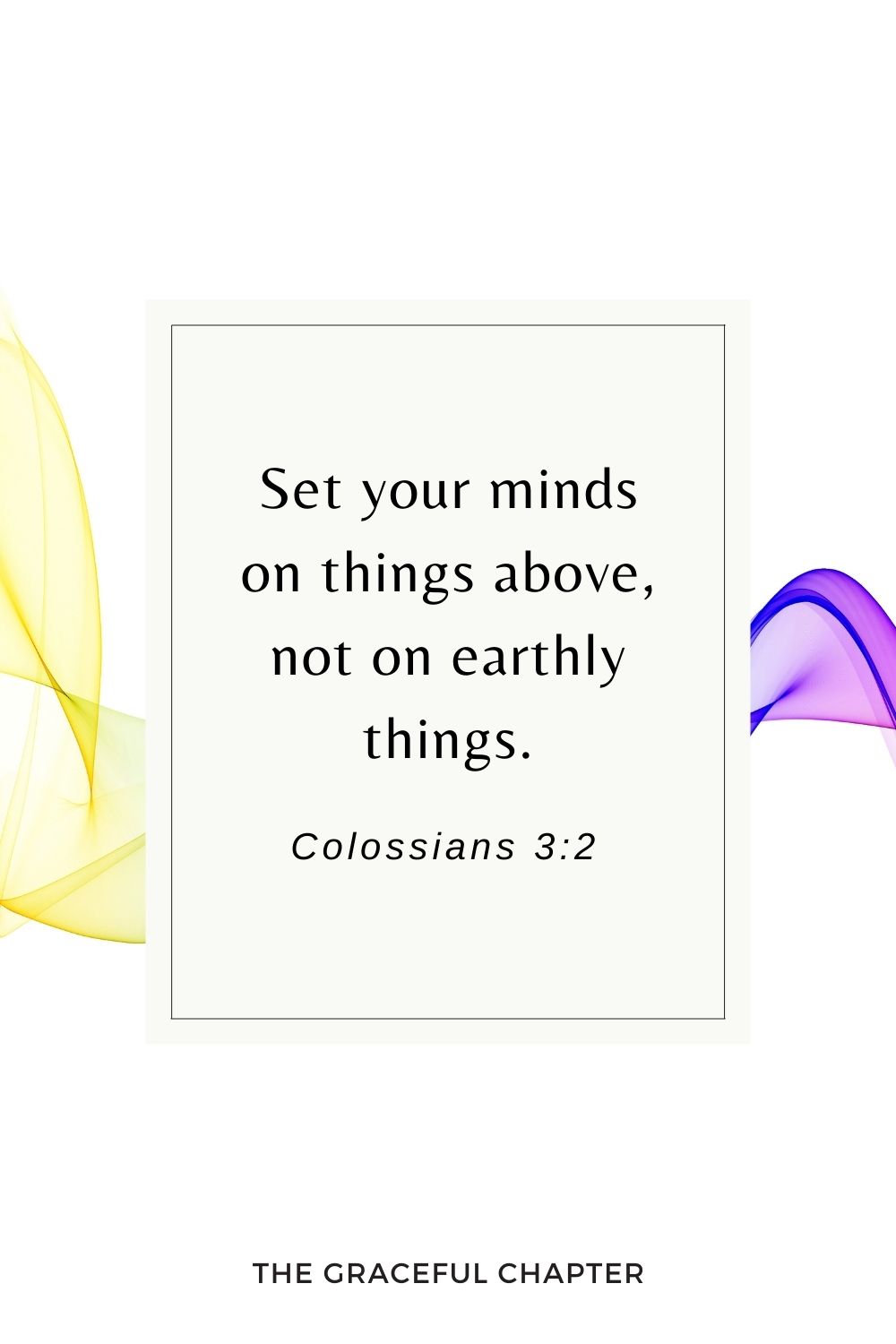 Set your minds on things above, not on earthly things.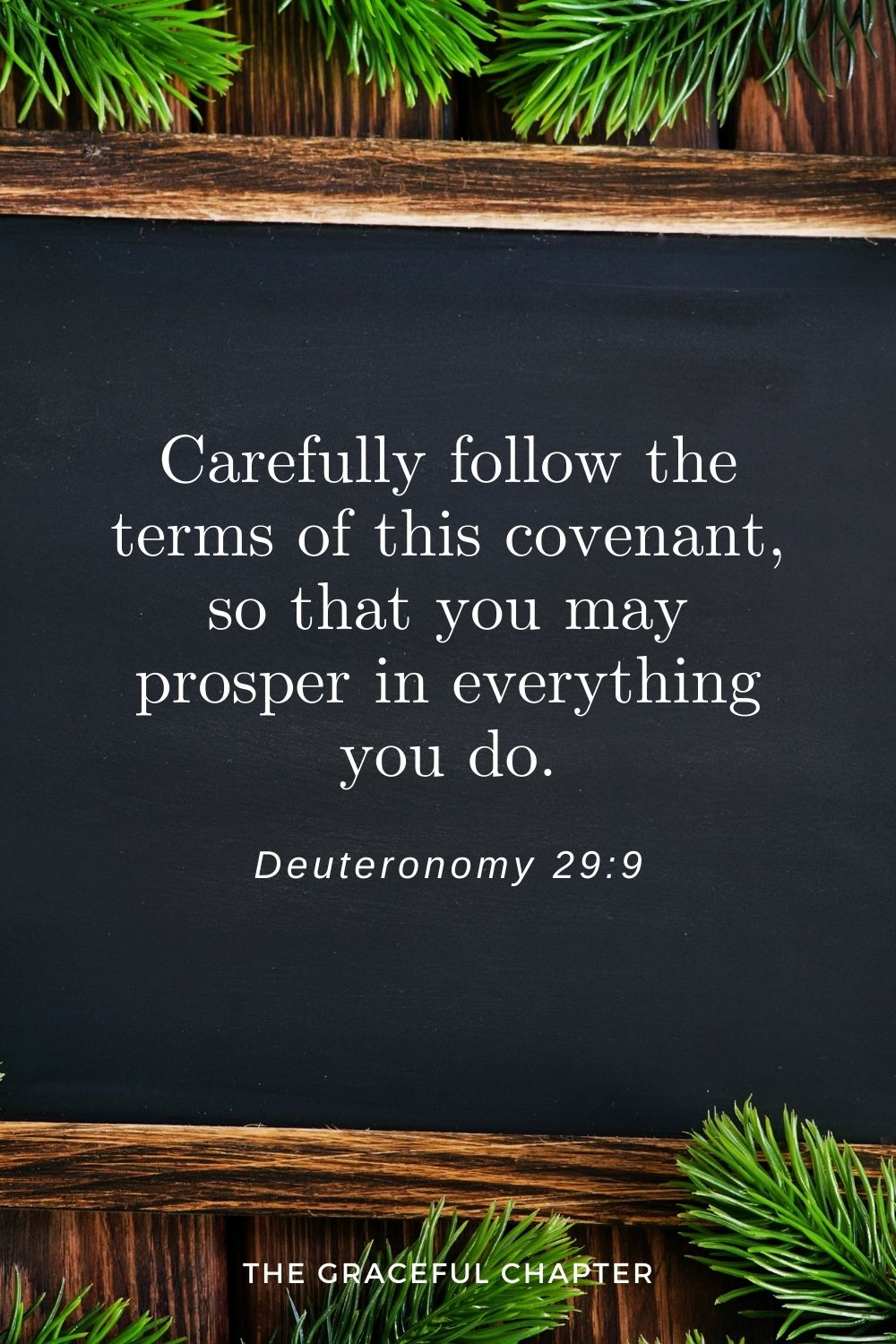 Deuteronomy 29:9
Carefully follow the terms of this covenant, so that you may prosper in everything you do.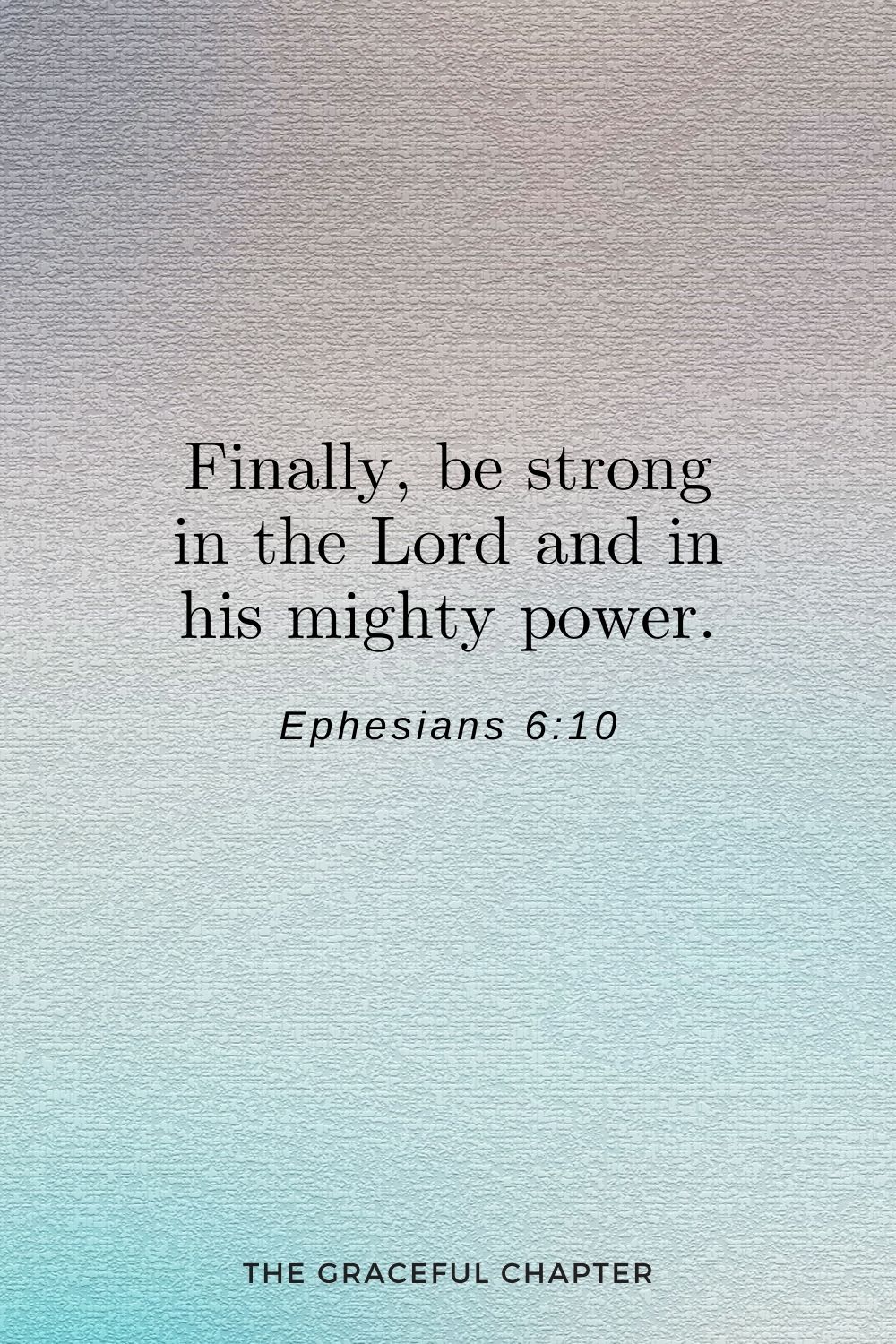 Ephesians 6:10
Finally, be strong in the Lord and in his mighty power.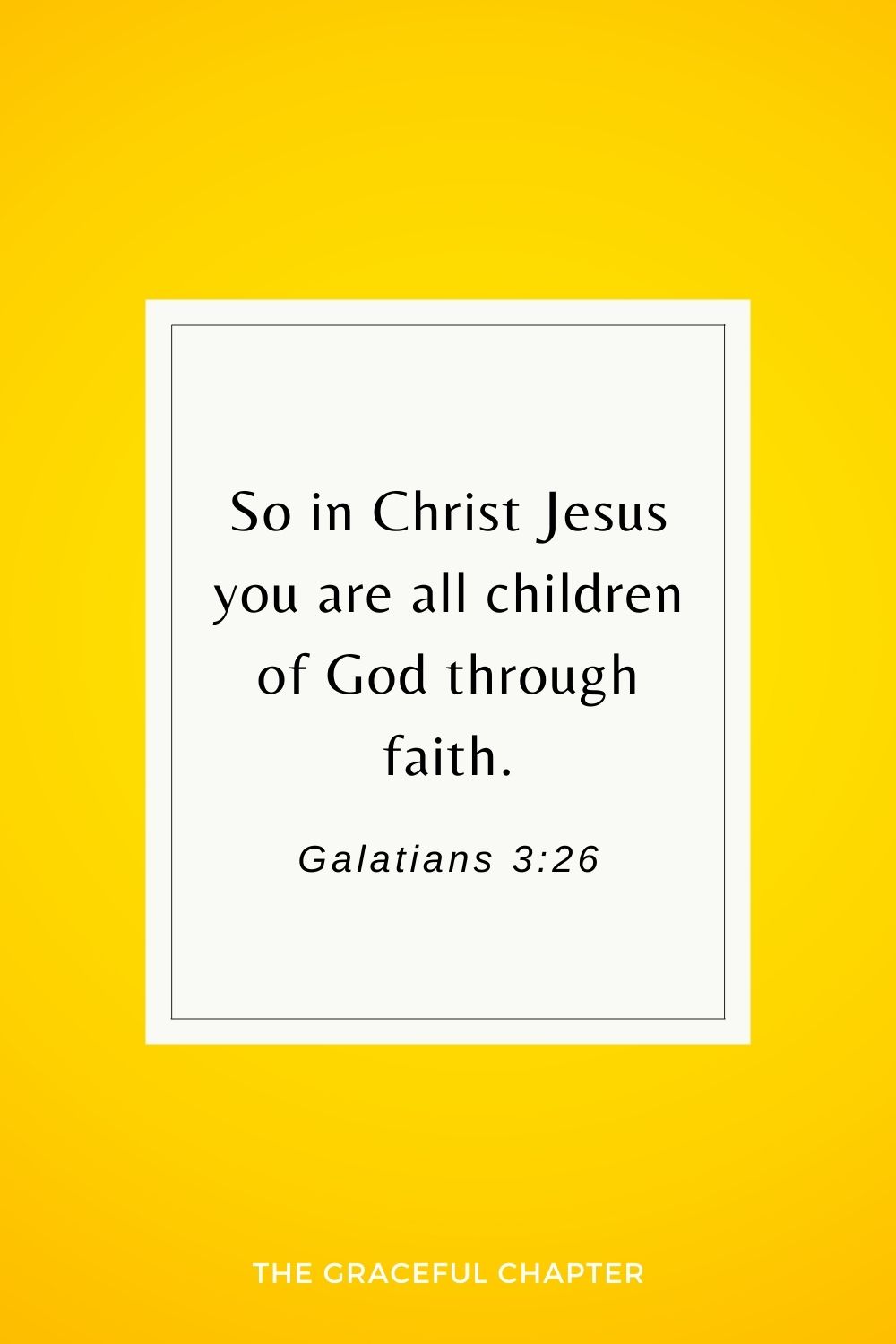 Galatians 3:26
So in Christ Jesus you are all children of God through faith.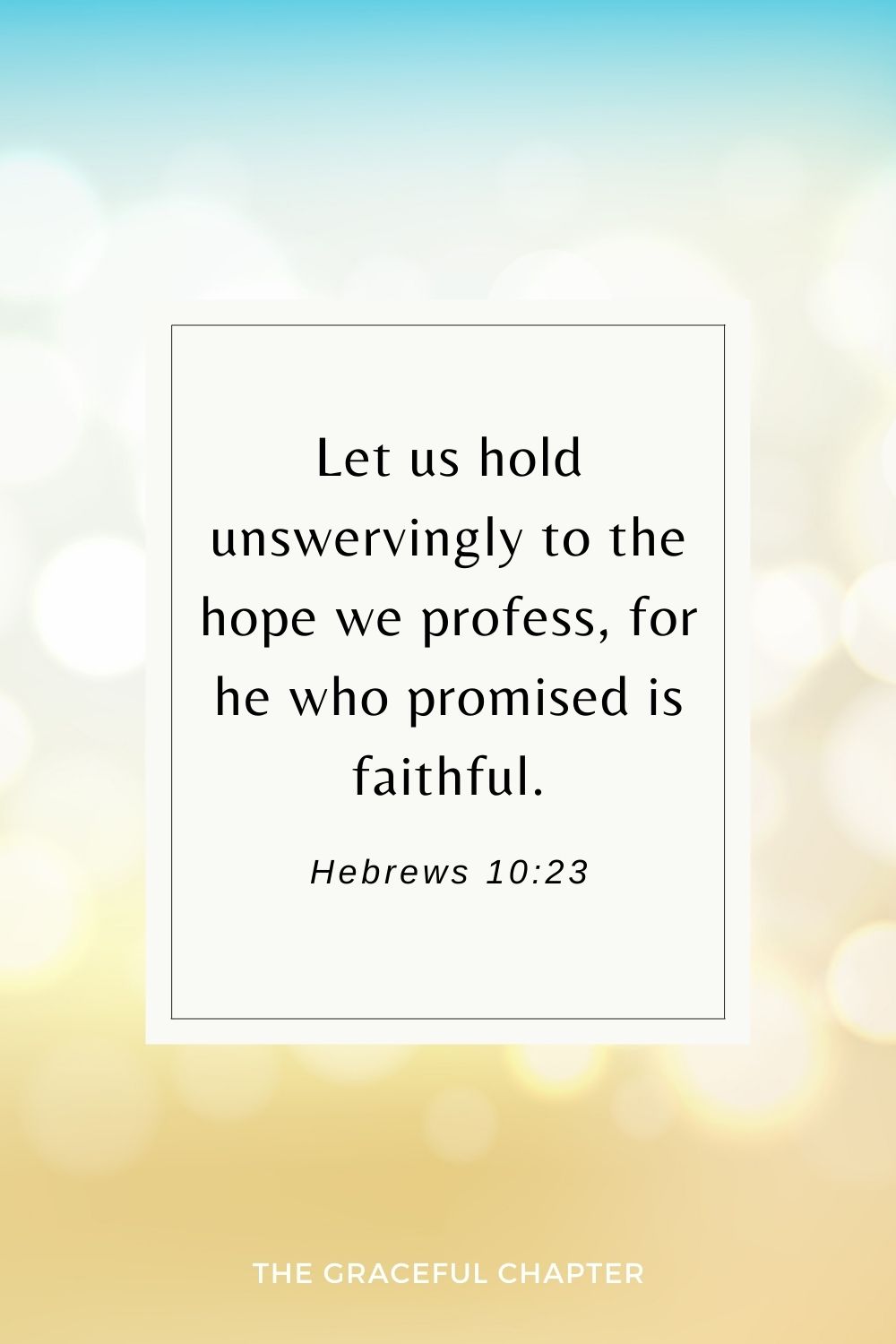 Hebrews 10:23
Let us hold unswervingly to the hope we profess, for he who promised is faithful.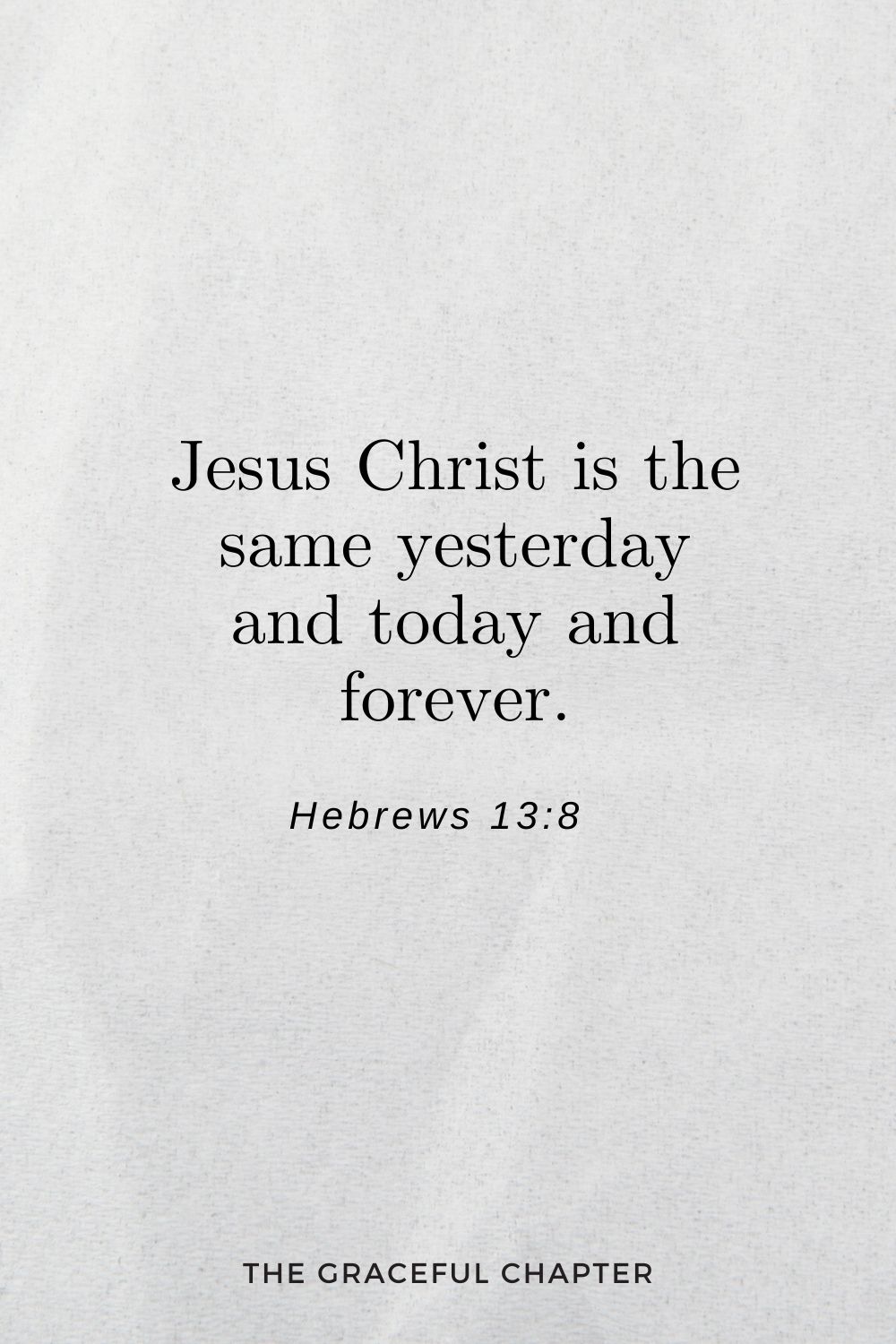 Hebrews 13:8
Jesus Christ is the same yesterday and today and forever.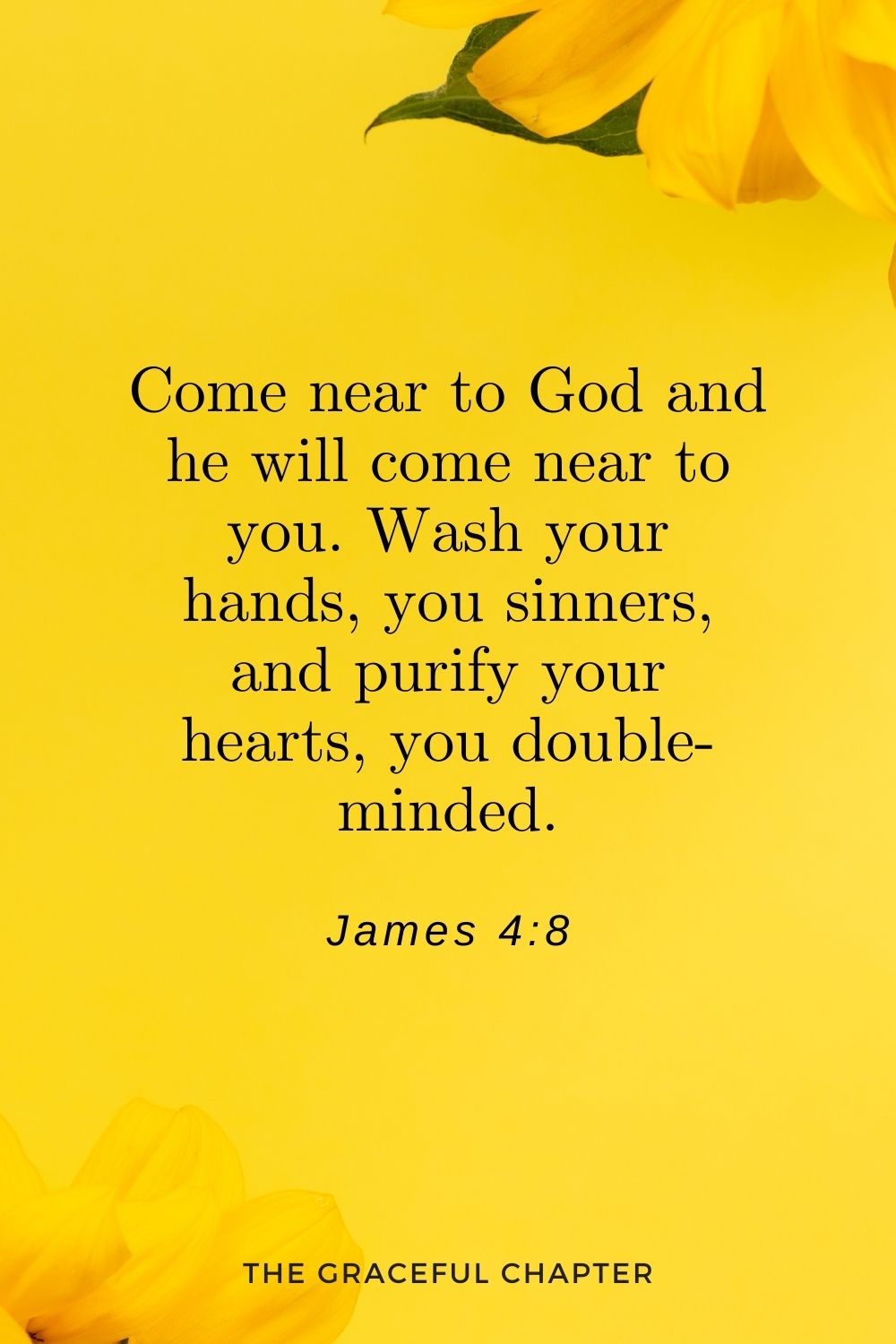 James 4:8
Come near to God and he will come near to you. Wash your hands, you sinners, and purify your hearts, you double-minded.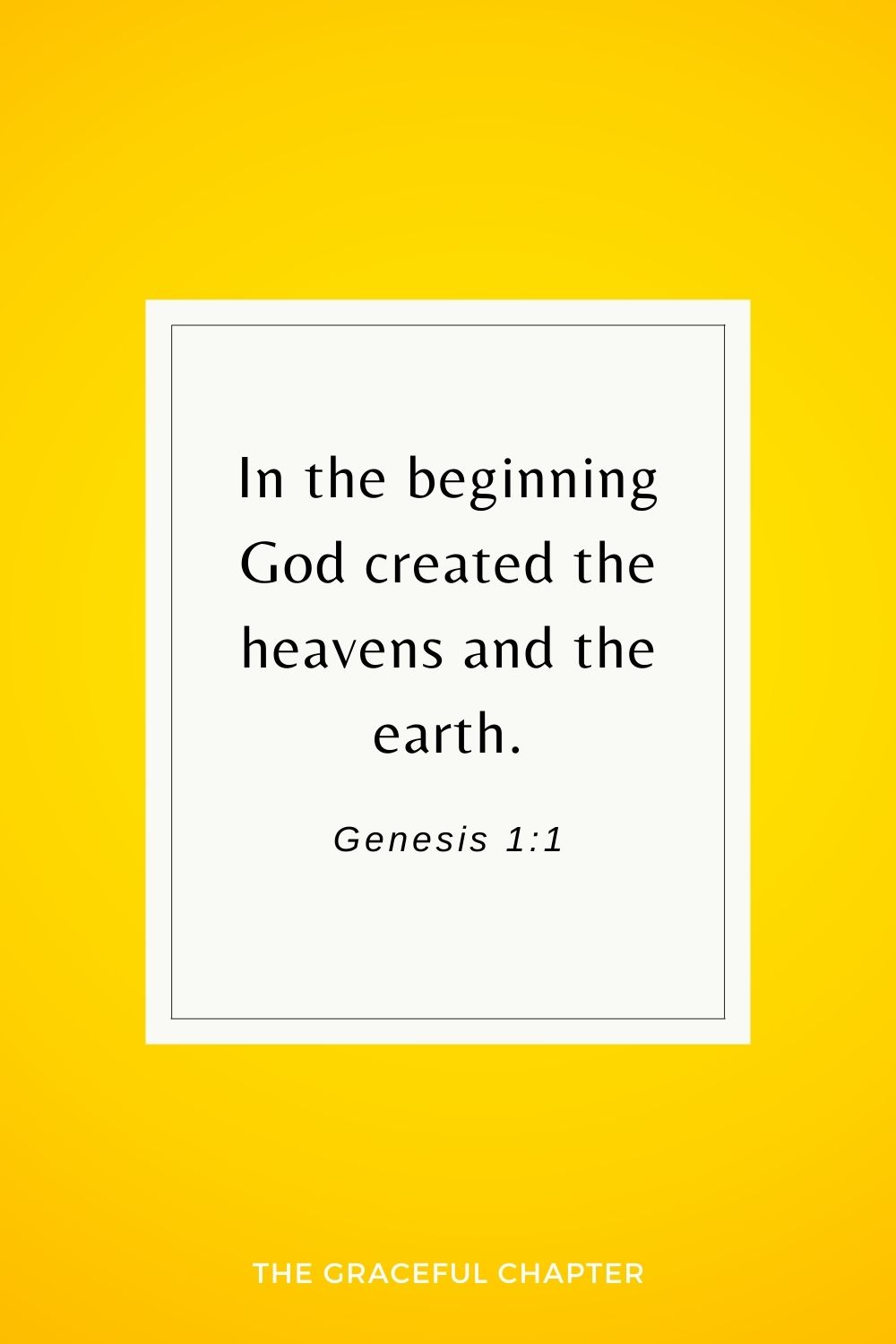 Genesis 1:1
In the beginning God created the heavens and the earth.

Hebrews 11:1
Now faith is confidence in what we hope for and assurance about what we do not see.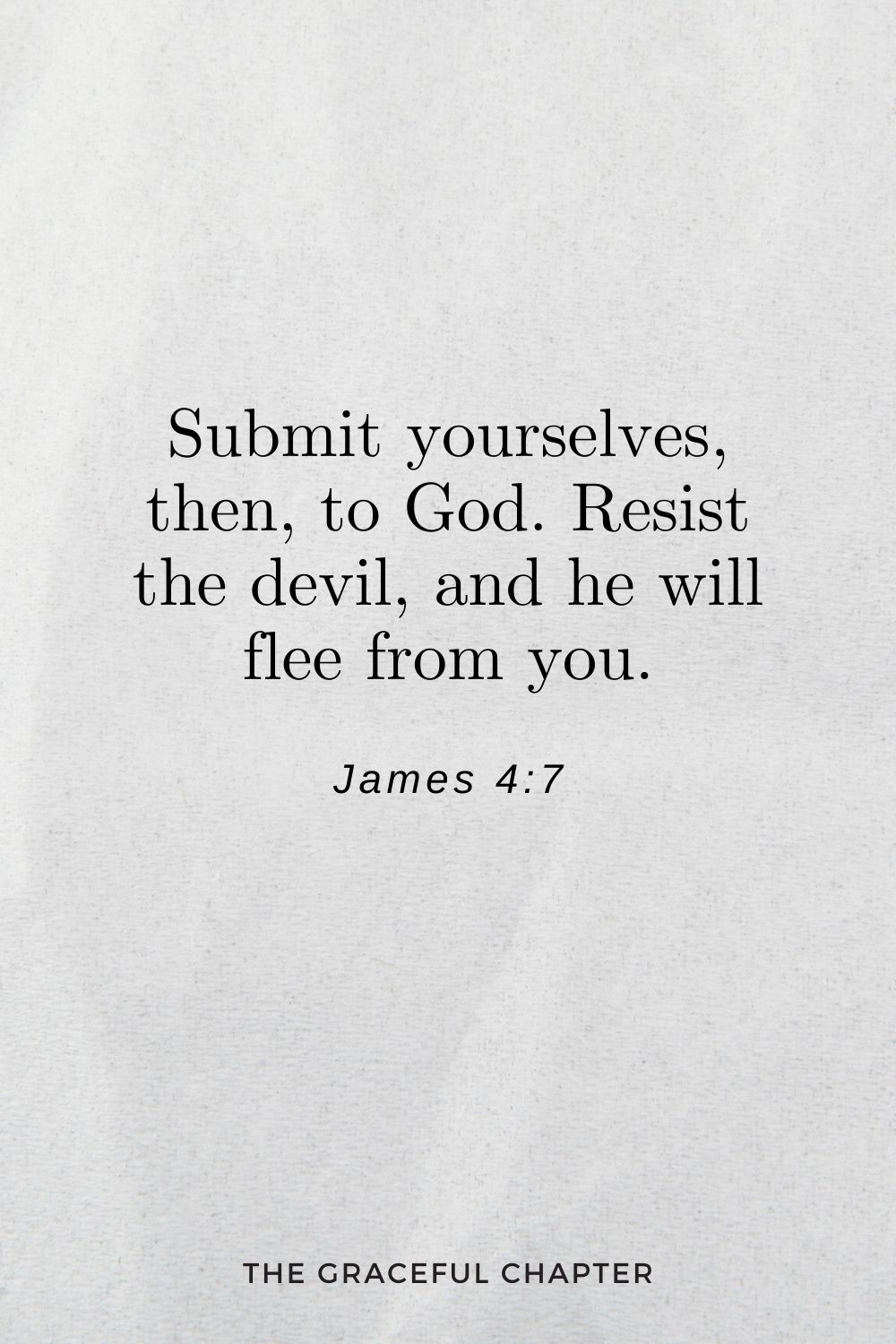 James 4:7
Submit yourselves, then, to God. Resist the devil, and he will flee from you.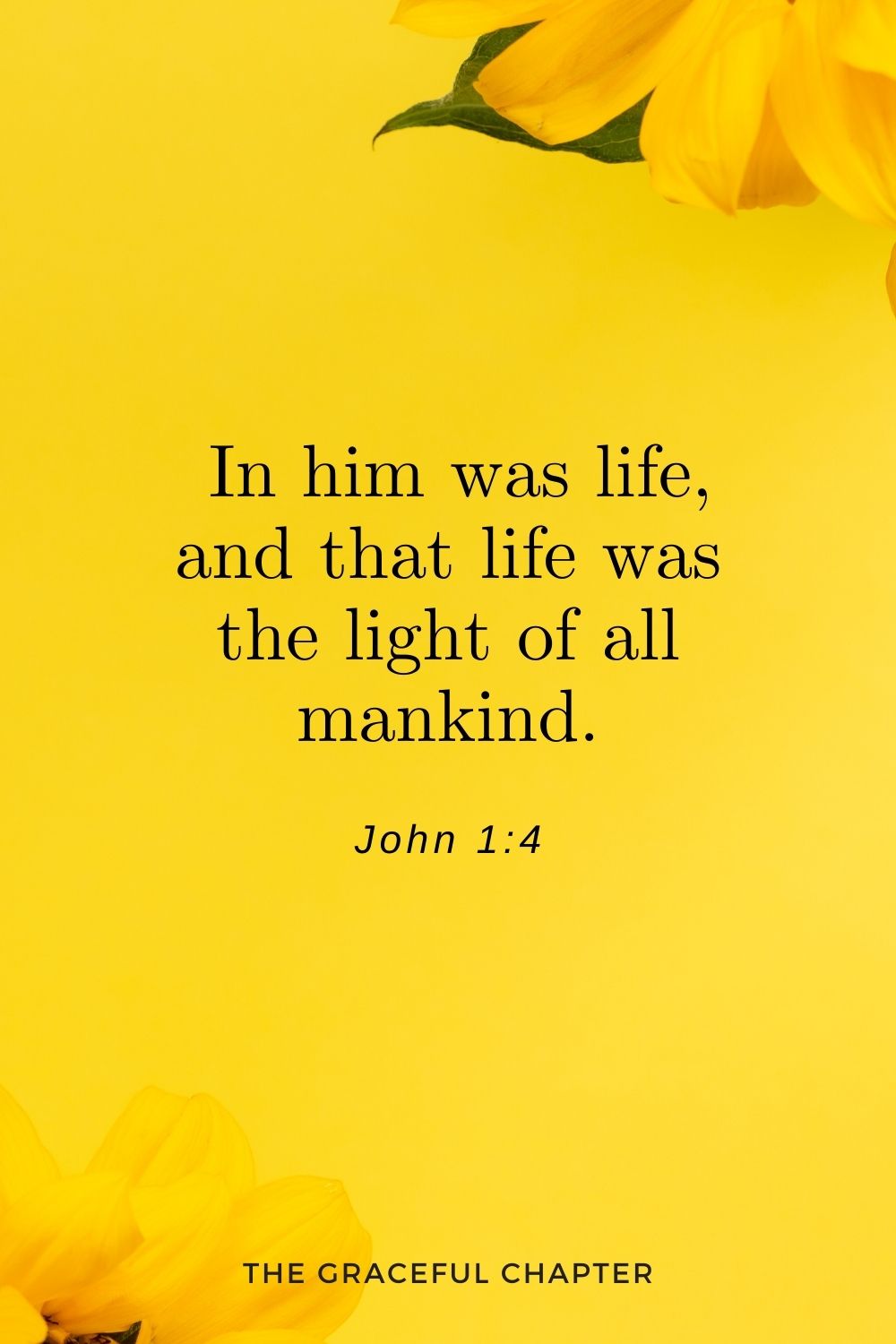 John 1:4
 In him was life, and that life was the light of all mankind.

Related Posts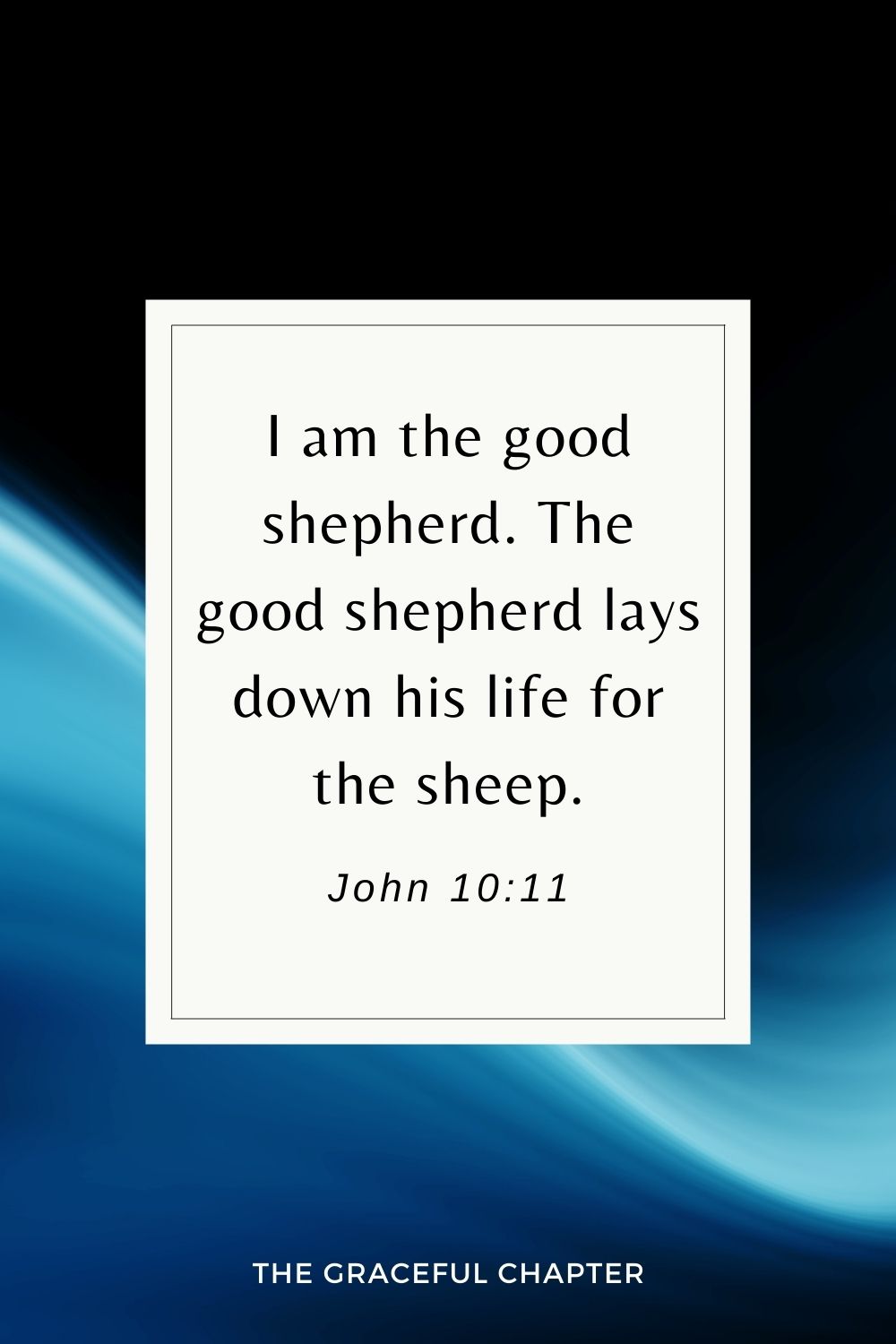 John 10:11
I am the good shepherd. The good shepherd lays down his life for the sheep.

John 11:35
 Jesus wept.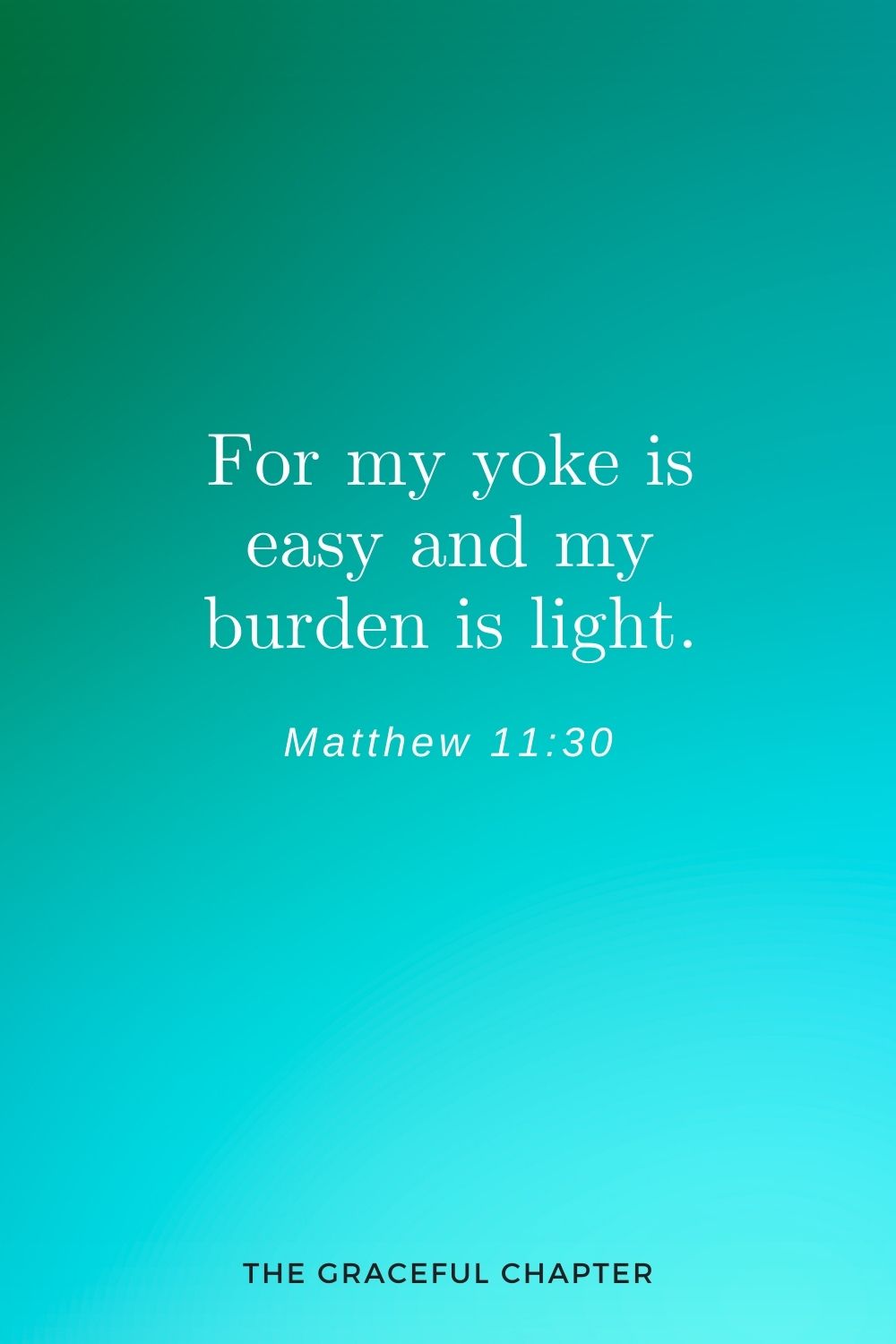 Matthew 11:30
For my yoke is easy and my burden is light.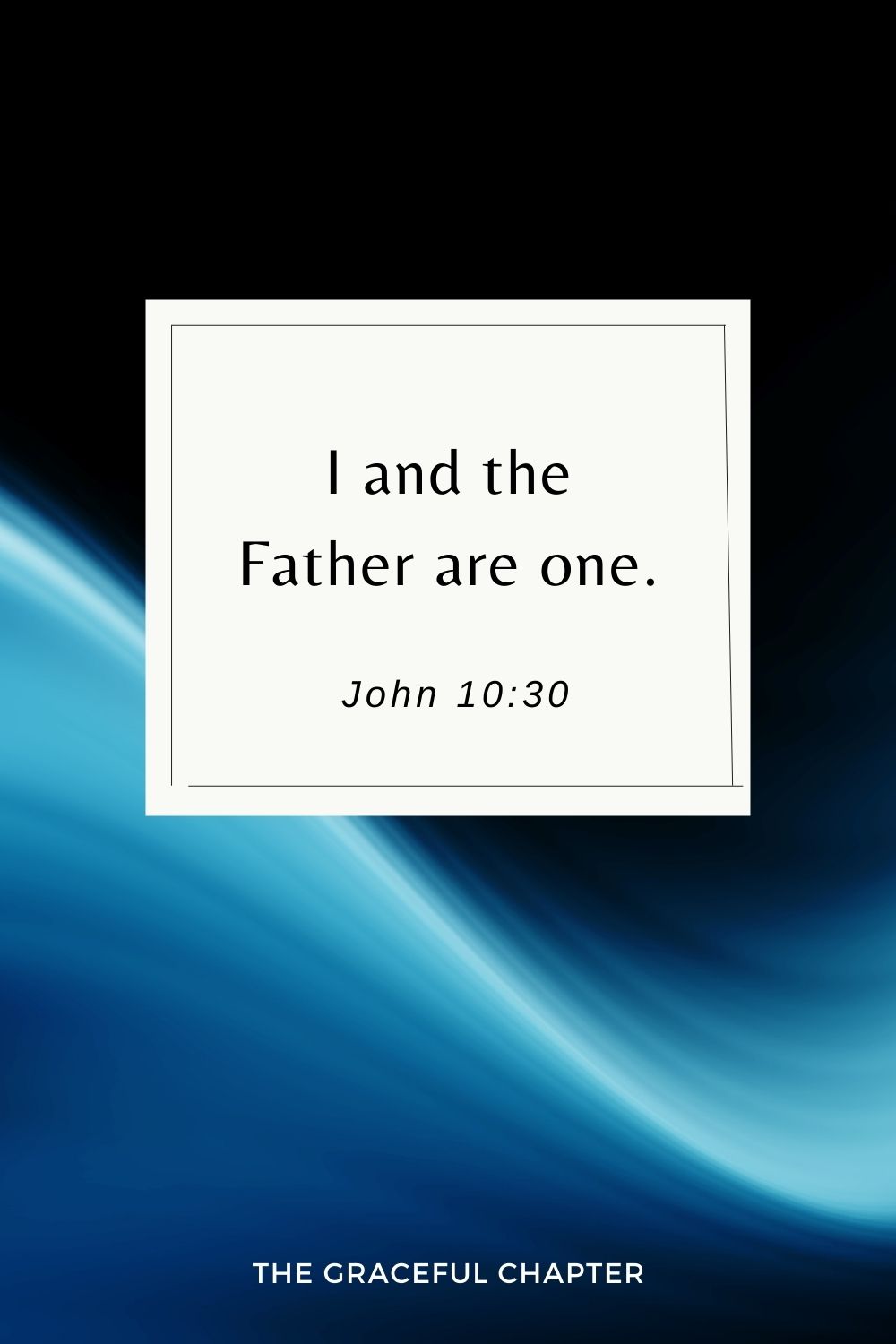 John 10:30
I and the Father are one.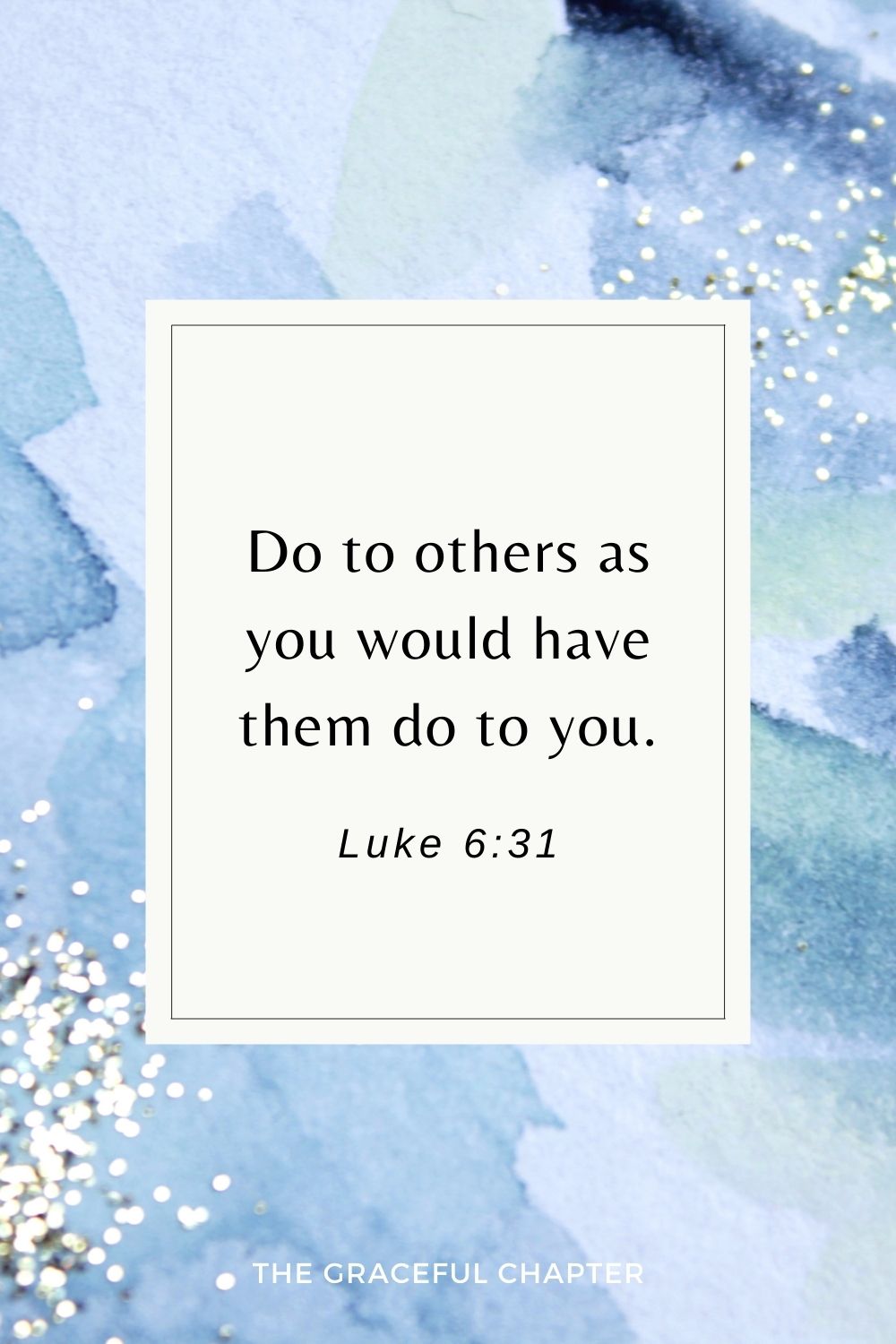 Luke 6:31
Do to others as you would have them do to you.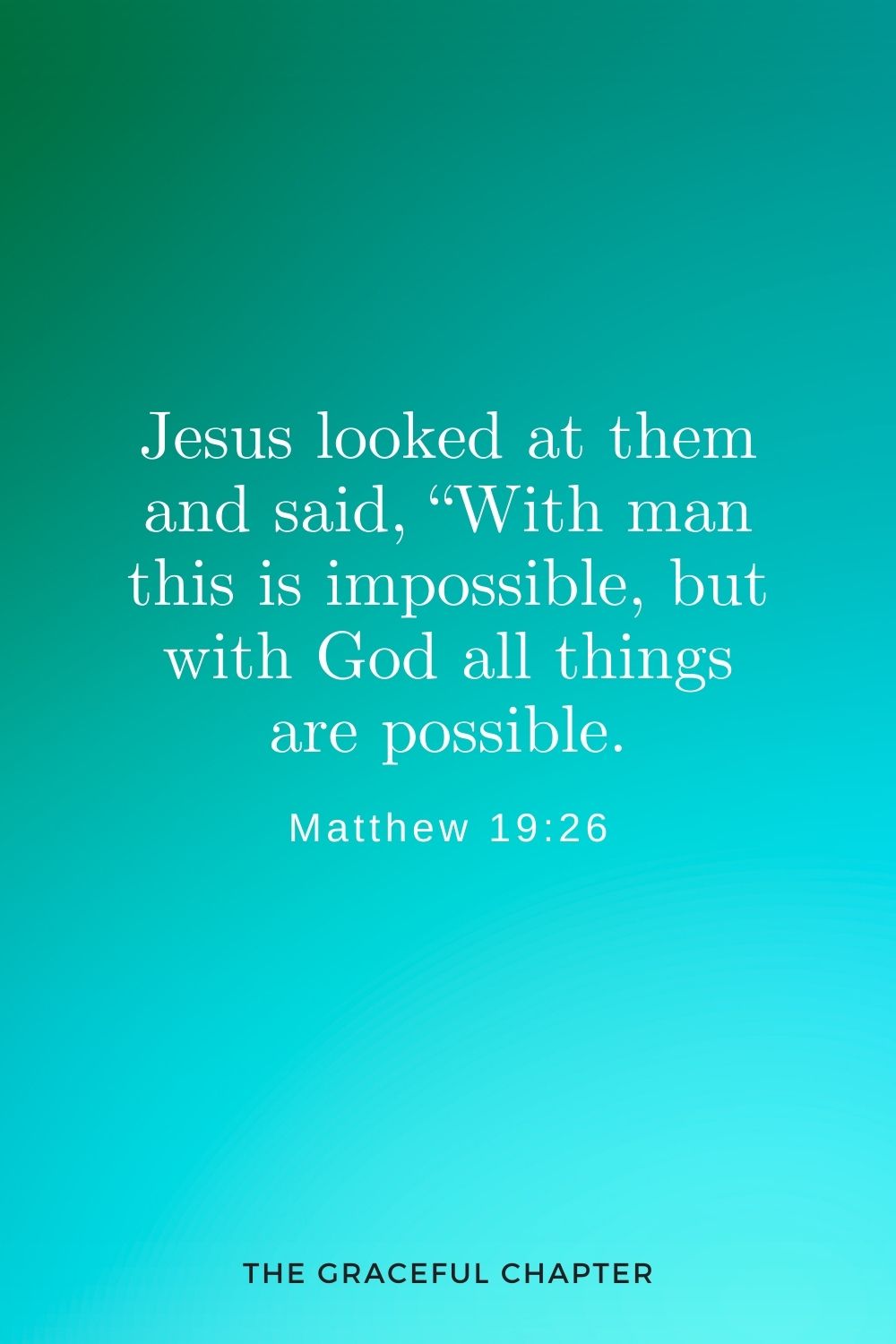 Matthew 19:26
 Jesus looked at them and said, With man this is impossible, but with God all things are possible.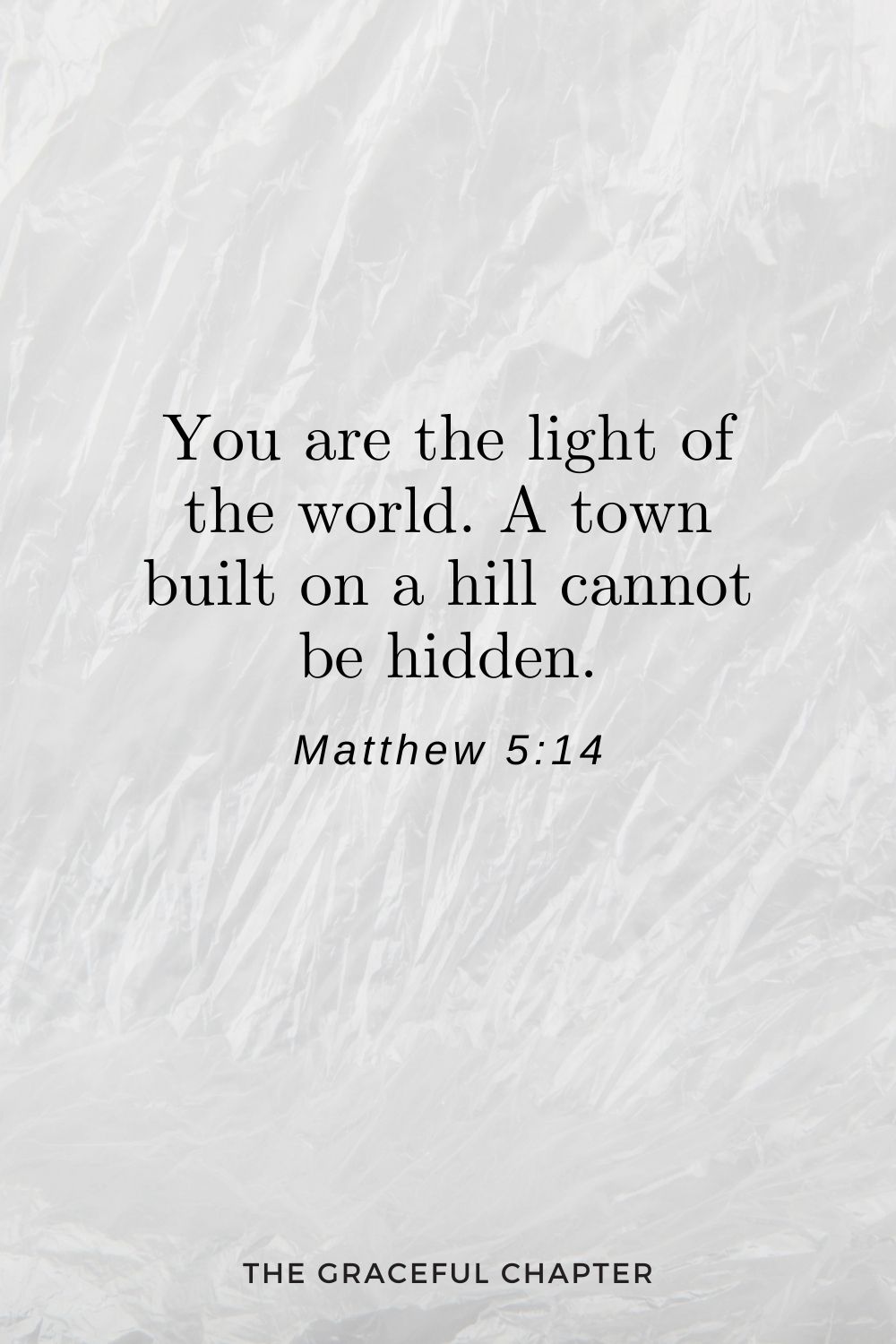 Matthew 5:14
You are the light of the world. A town built on a hill cannot be hidden.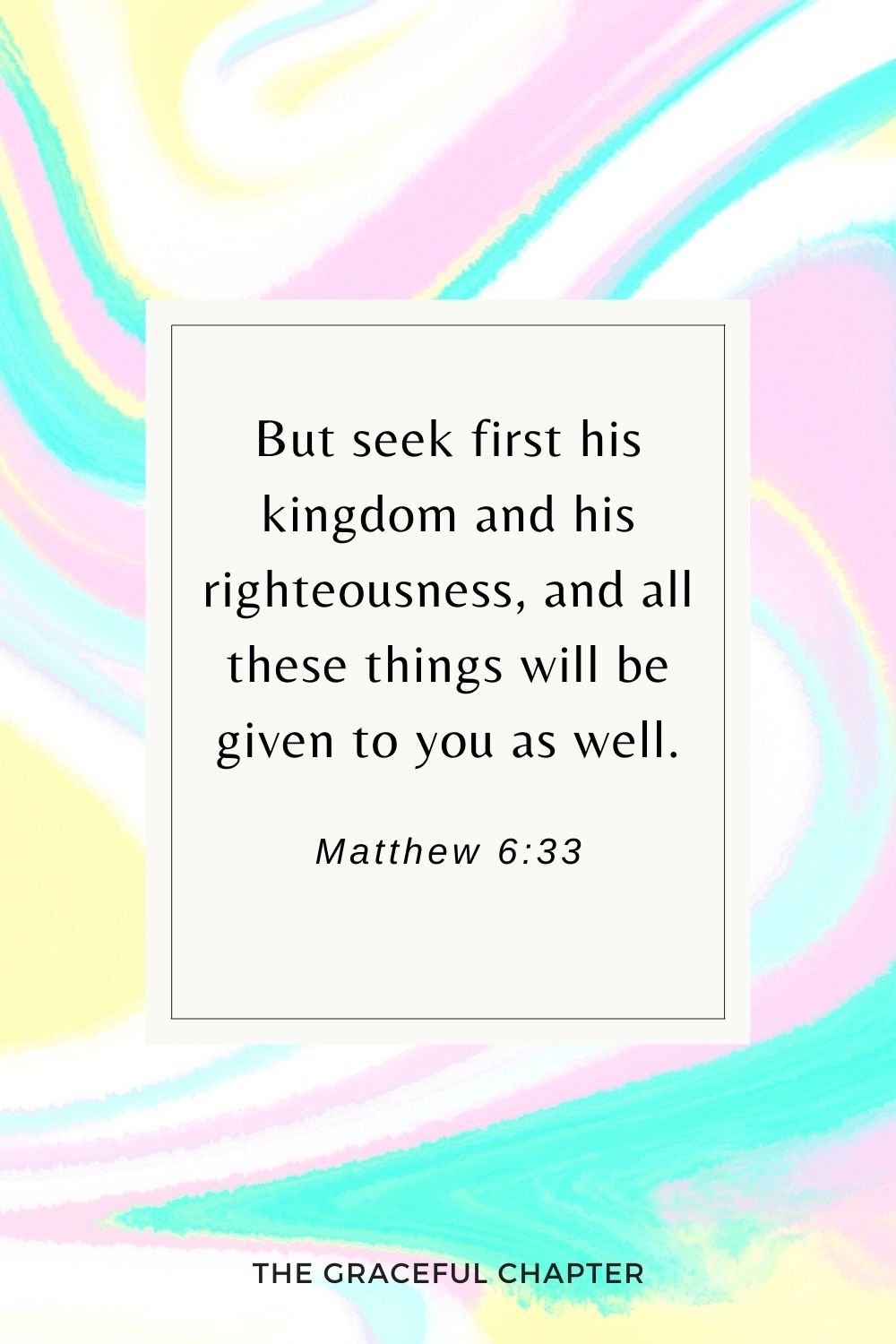 Matthew 6:33
But seek first his kingdom and his righteousness, and all these things will be given to you as well.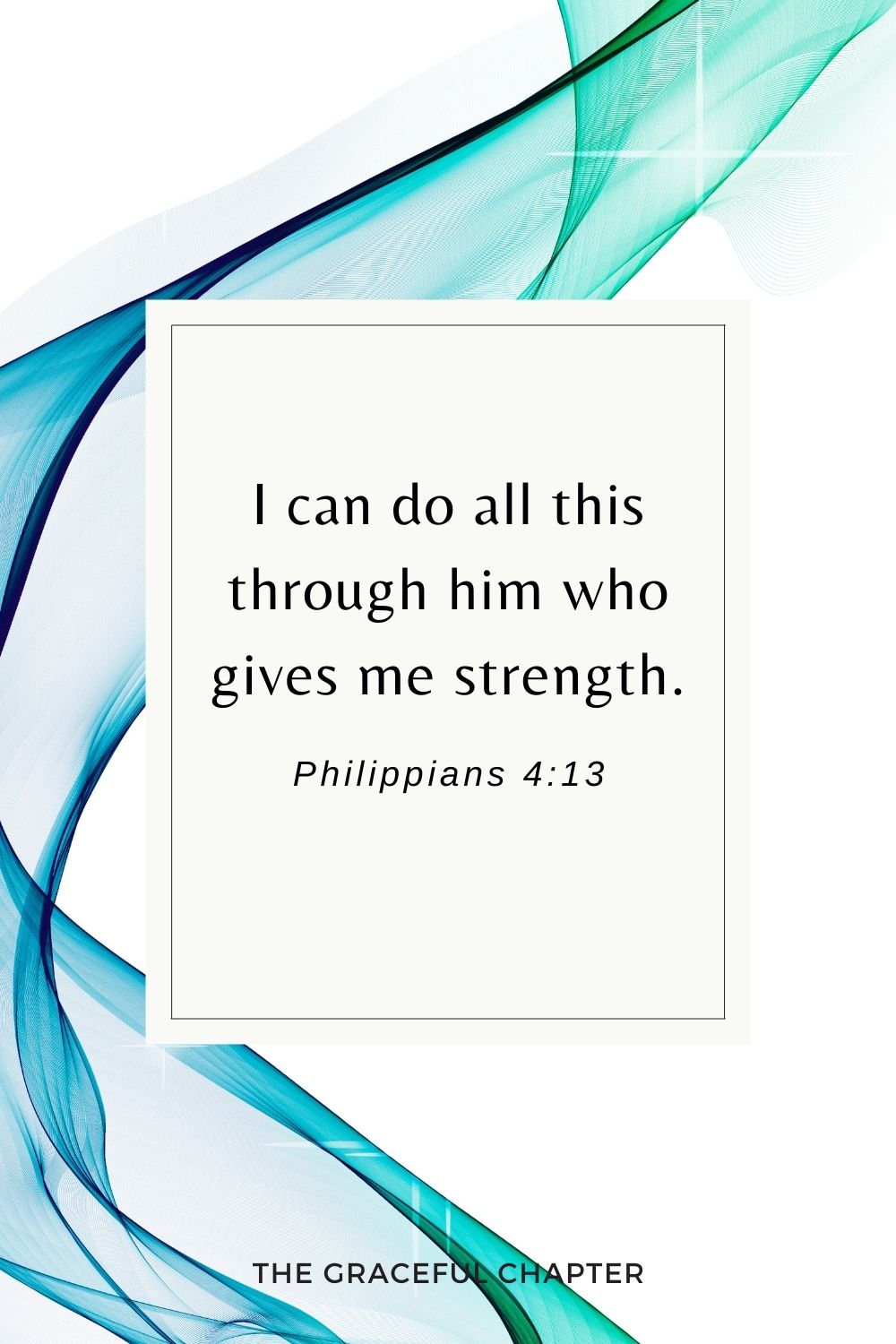 Philippians 4:13
 I can do all this through him who gives me strength.
Philippians 4:13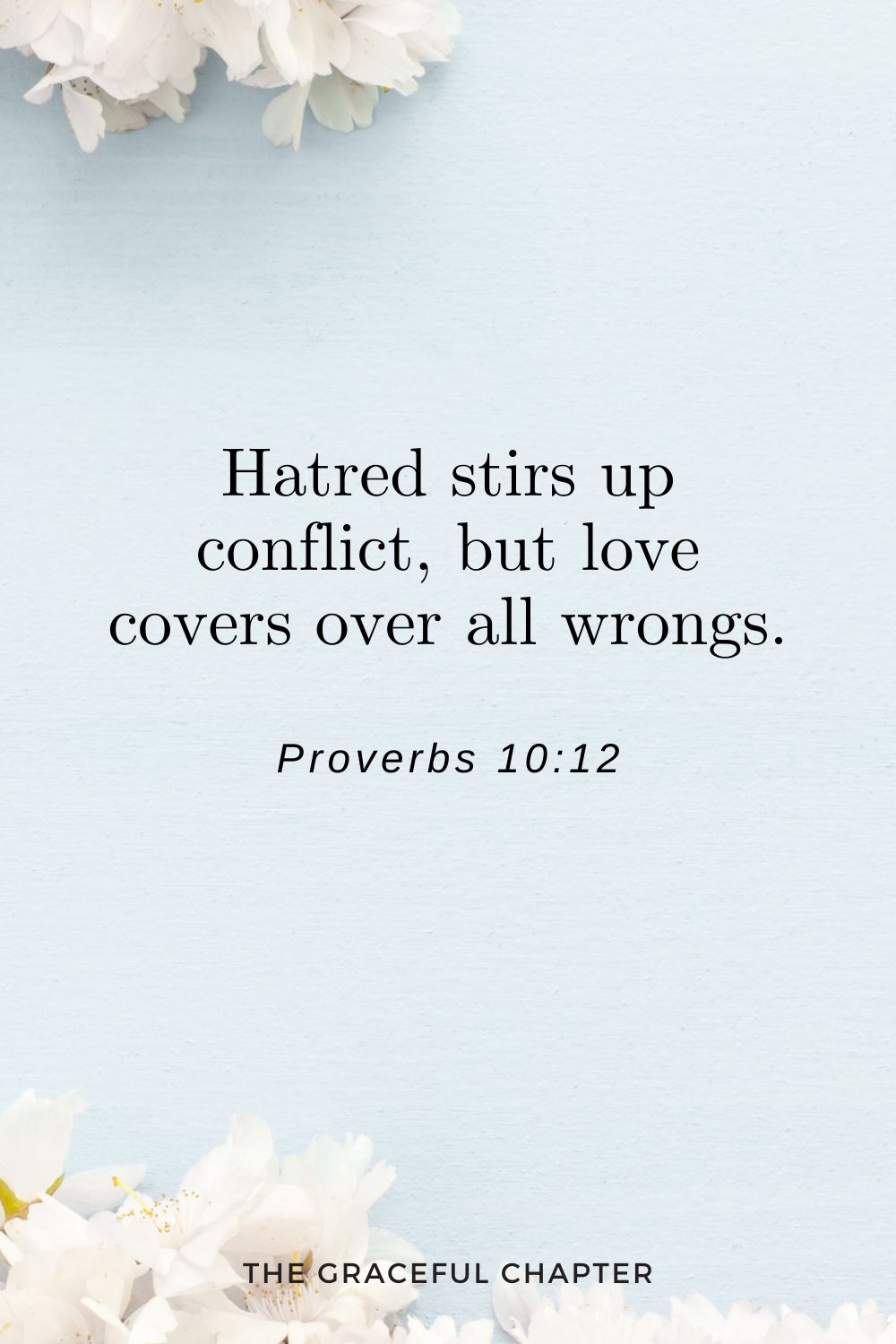 Proverbs 10:12
Hatred stirs up conflict, but love covers over all wrongs.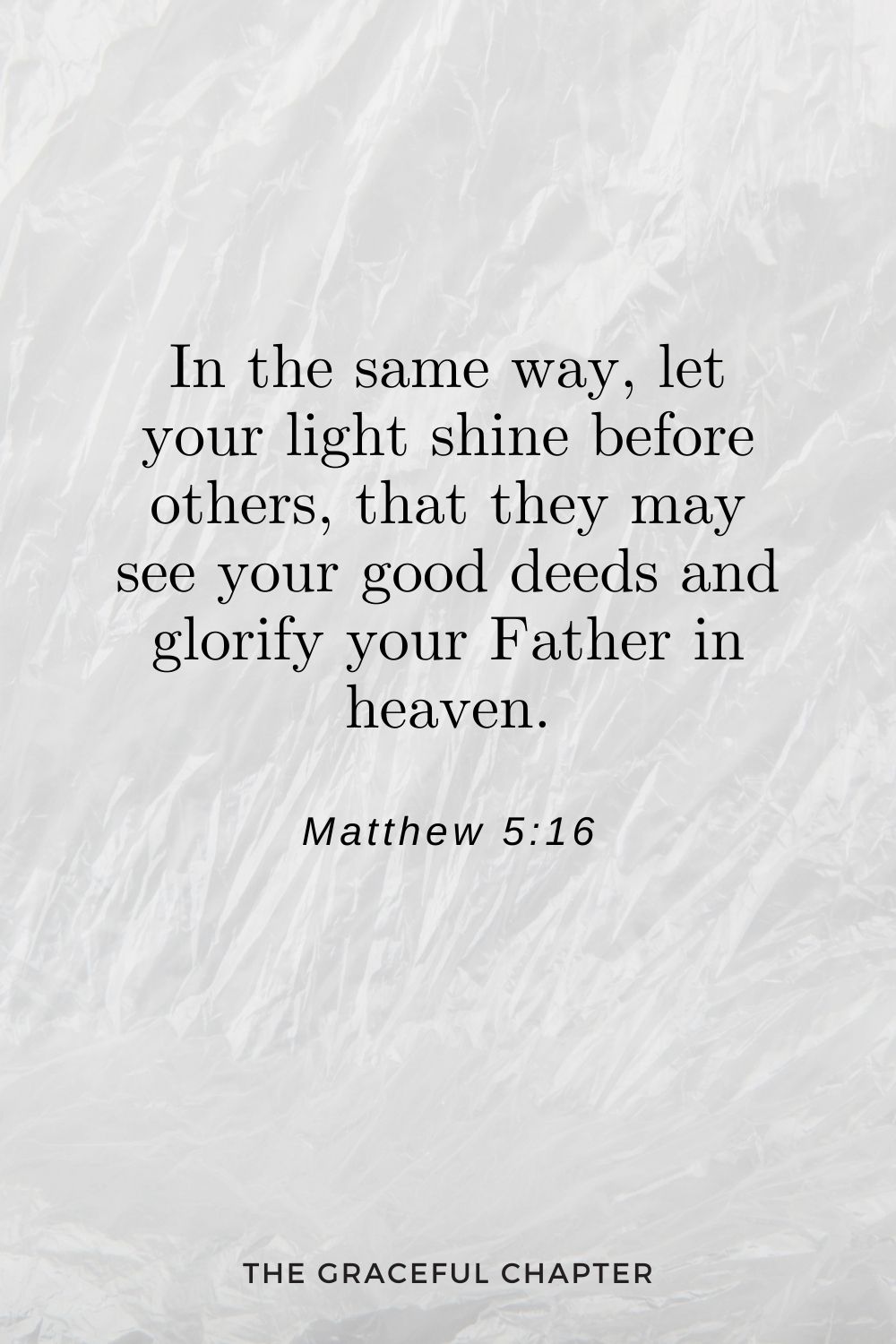 Matthew 5:16
 In the same way, let your light shine before others, that they may see your good deeds and glorify your Father in heaven.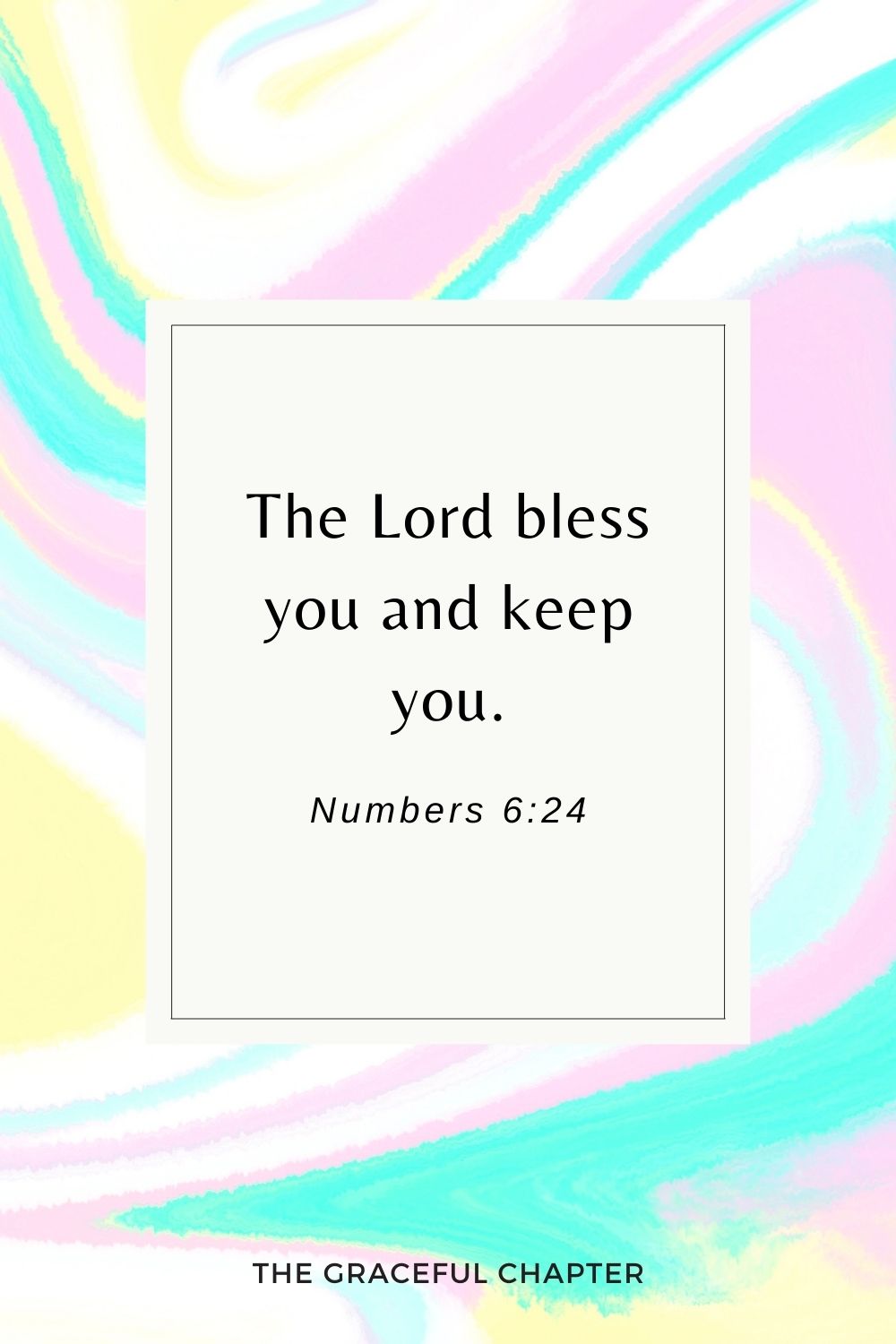 Numbers 6:24
The Lord bless you and keep you.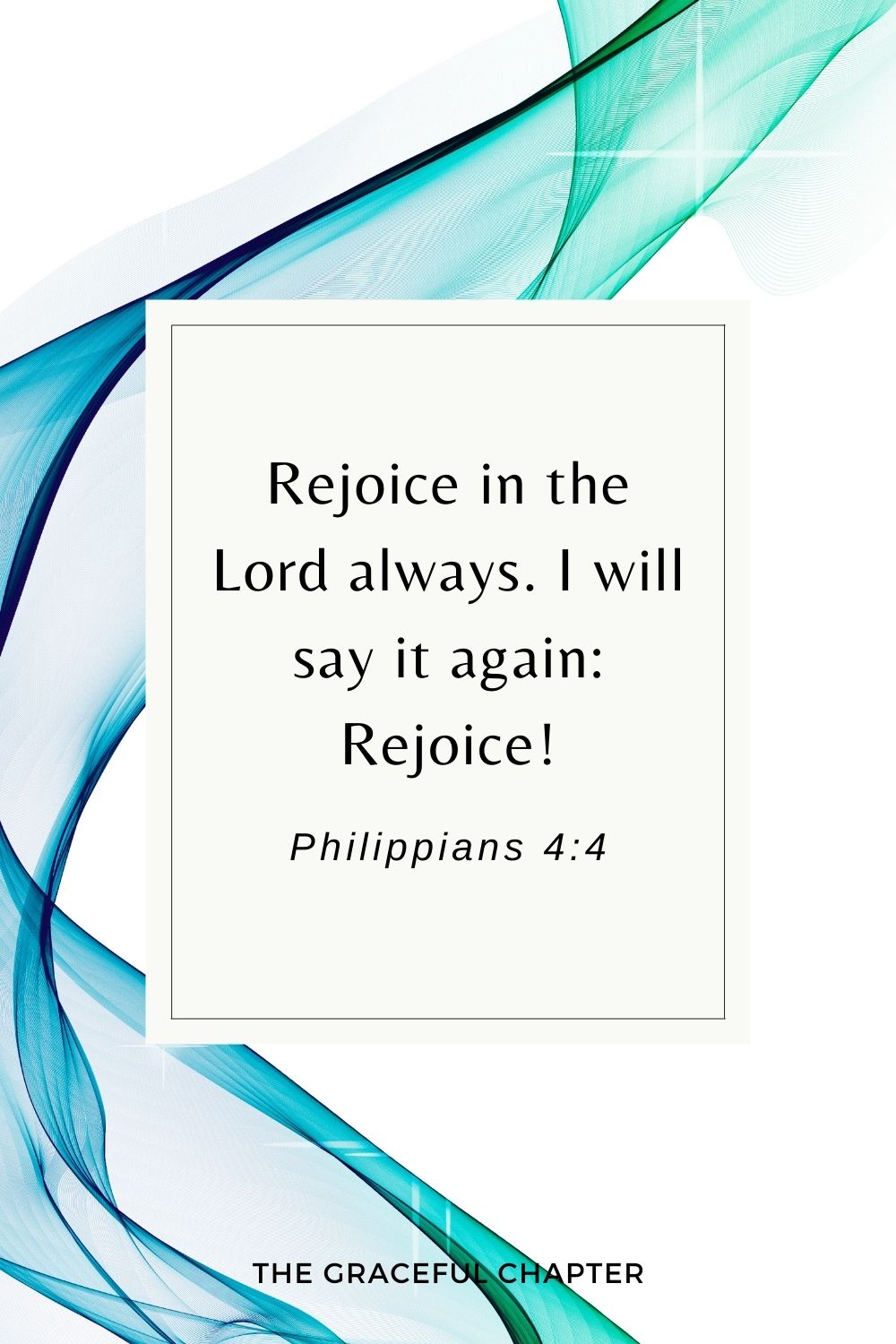 philippians 4;4
Rejoice in the Lord always. I will say it again: Rejoice!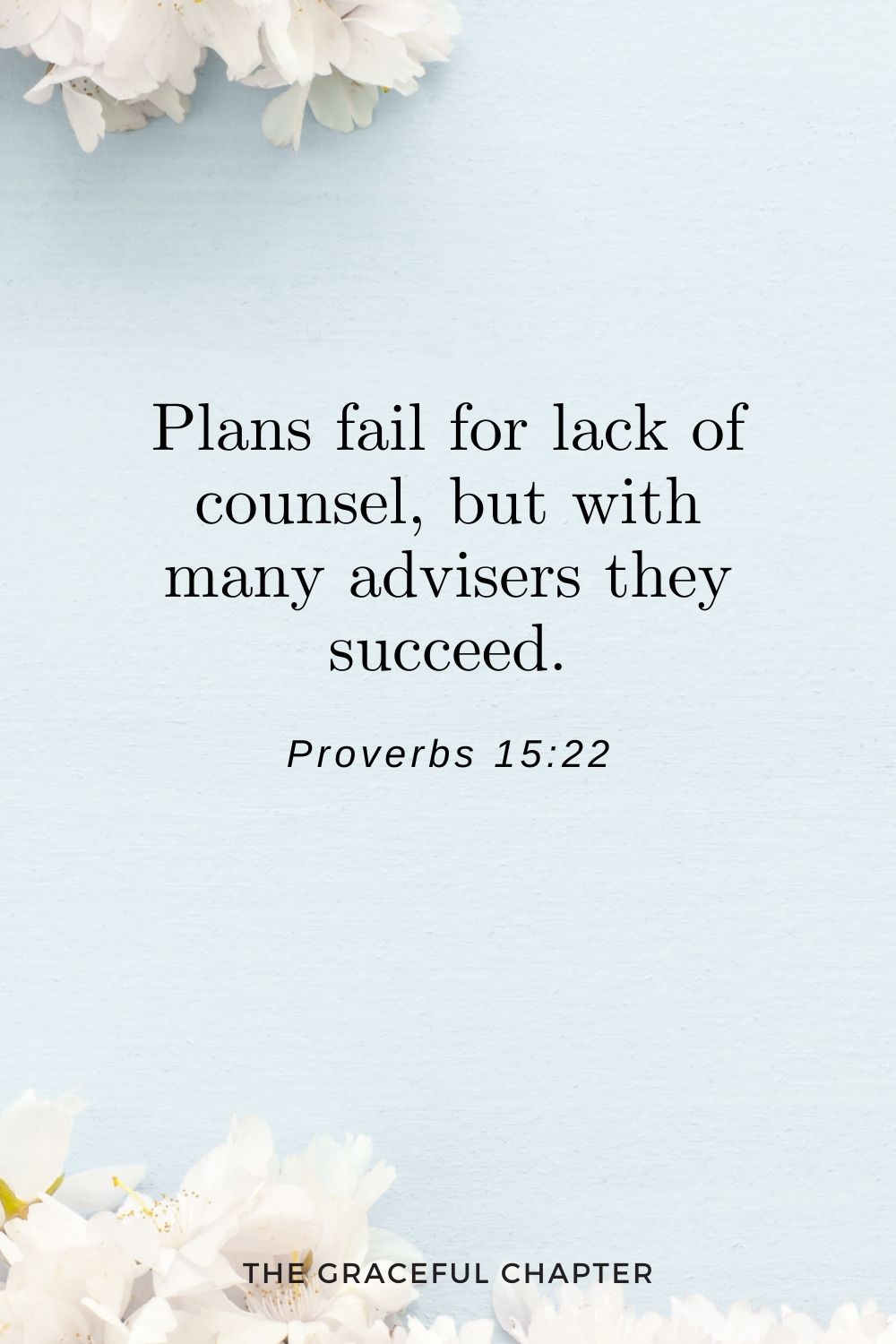 Proverbs 15:22
Plans fail for lack of counsel, but with many advisers they succeed.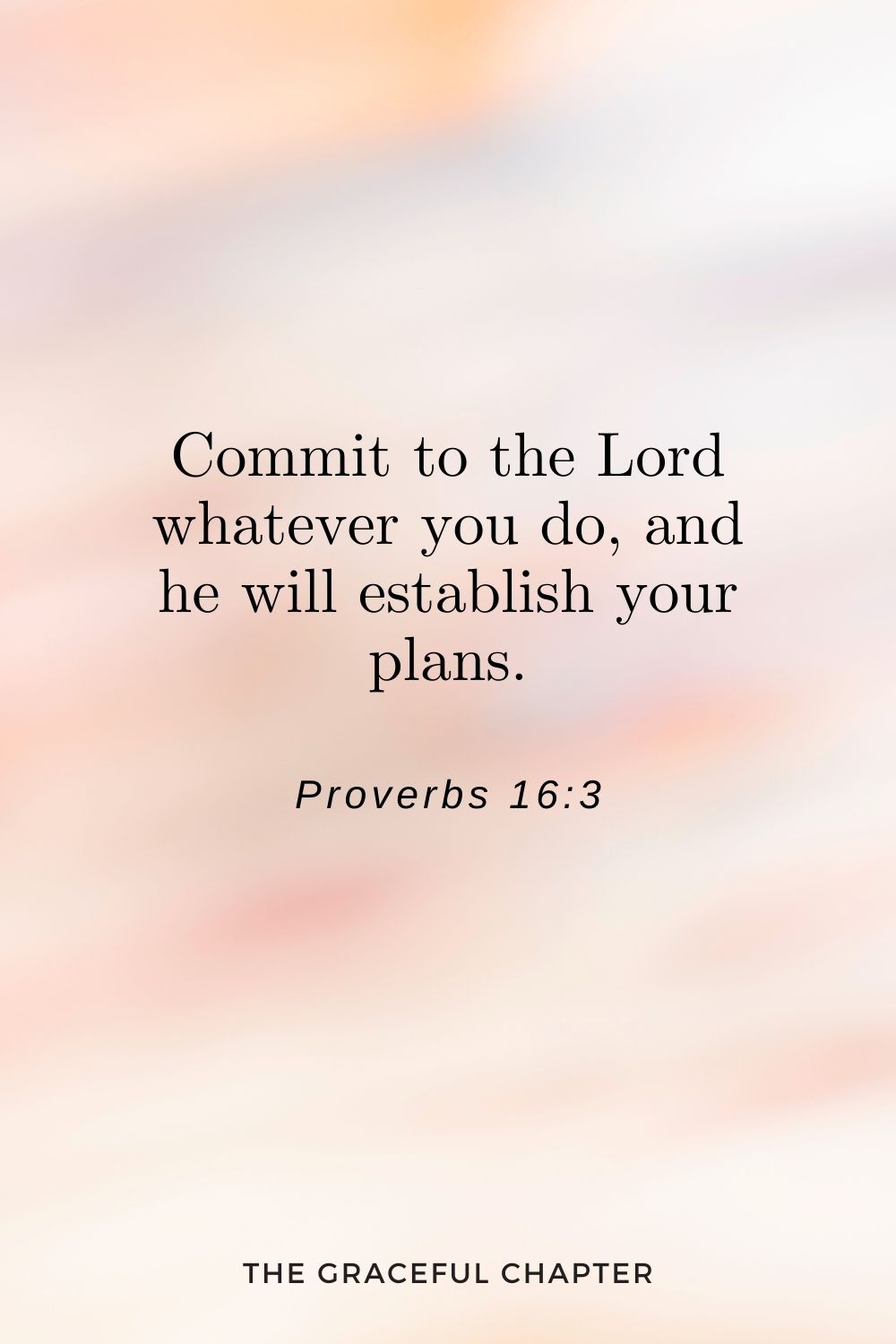 Proverbs 16:3
Commit to the Lord whatever you do, and he will establish your plans.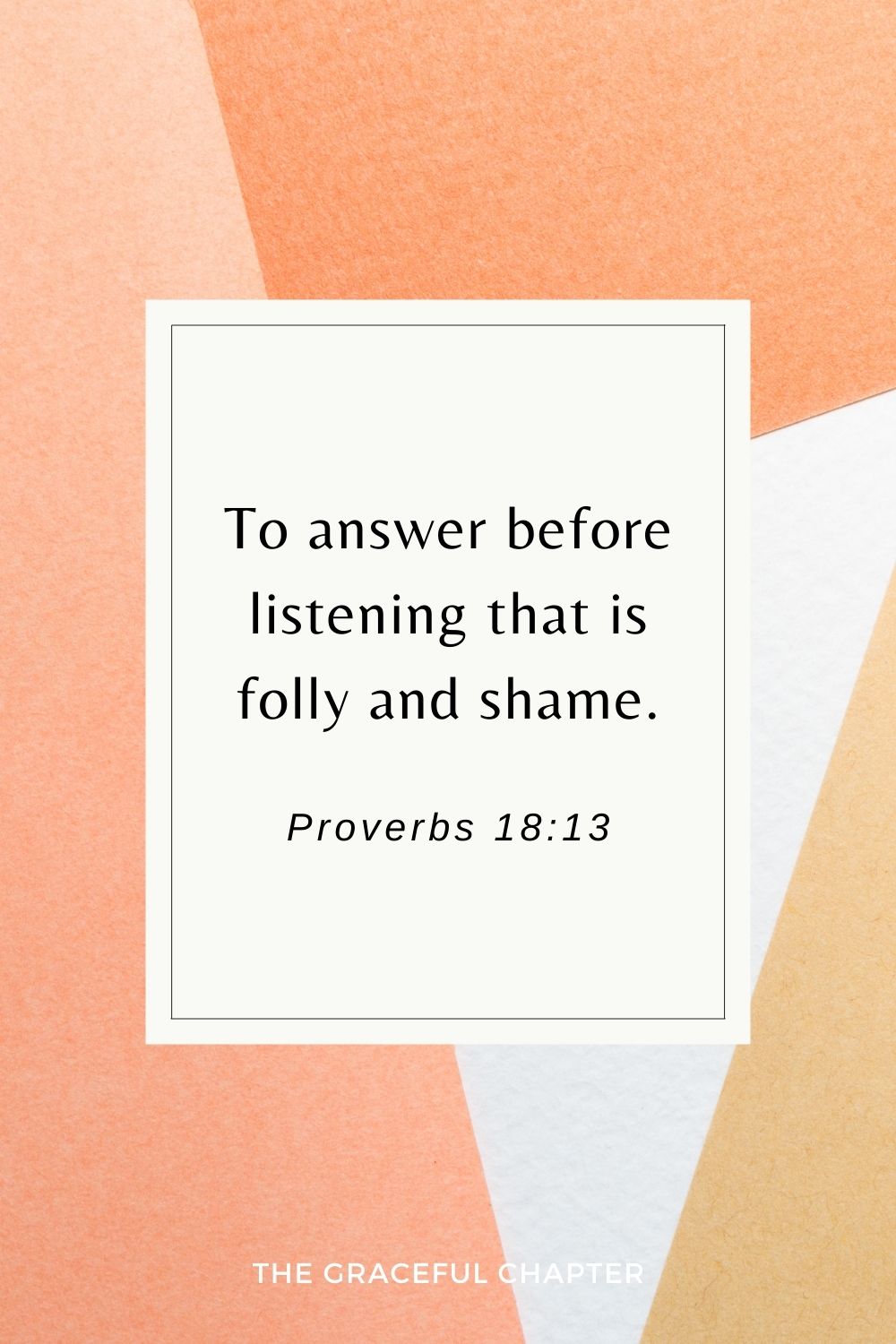 Proverbs 18:13
To answer before listening that is folly and shame.

Psalm 119:105
Your word is a lamp for my feet, a light on my path.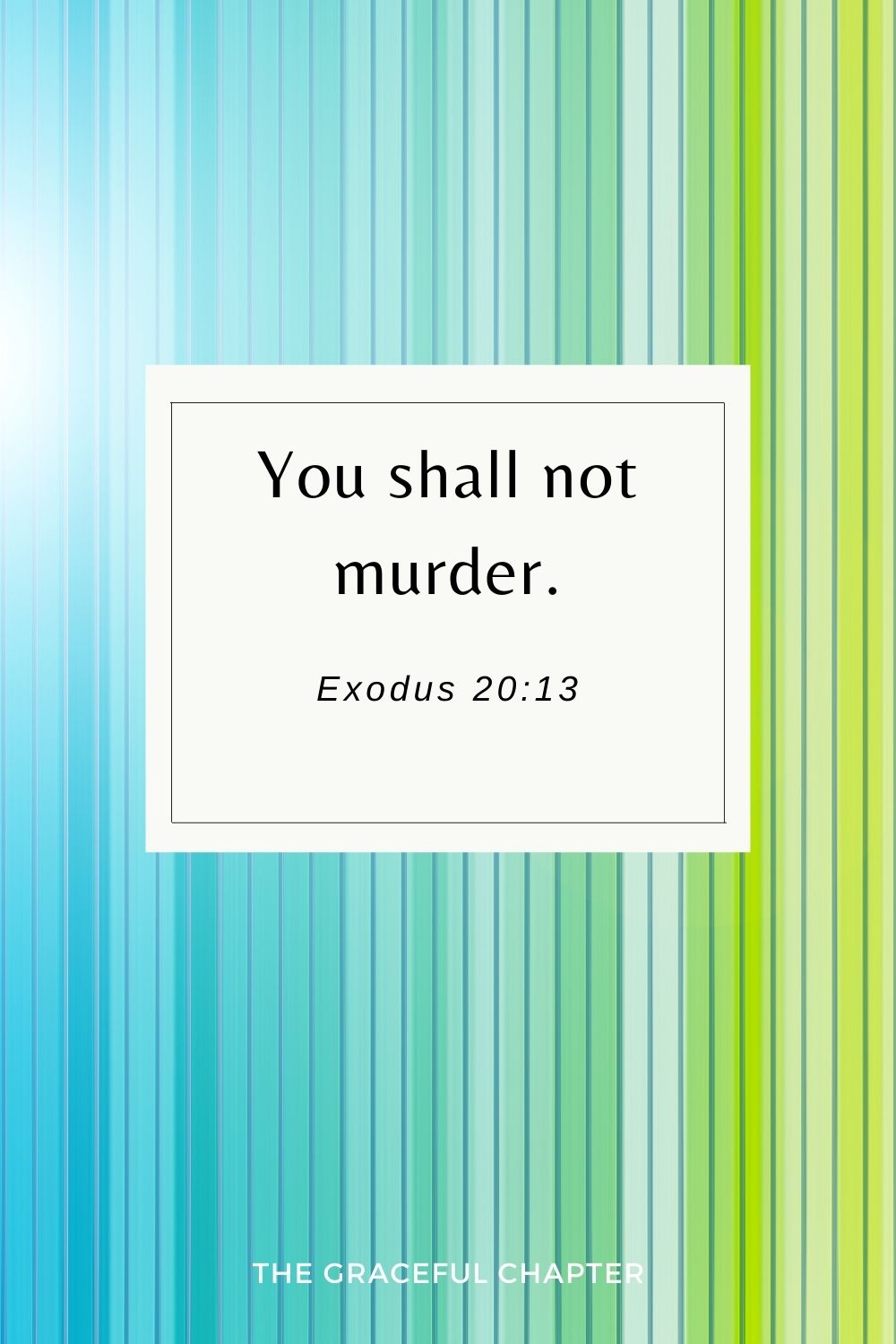 Exodus 20:13
You shall not murder.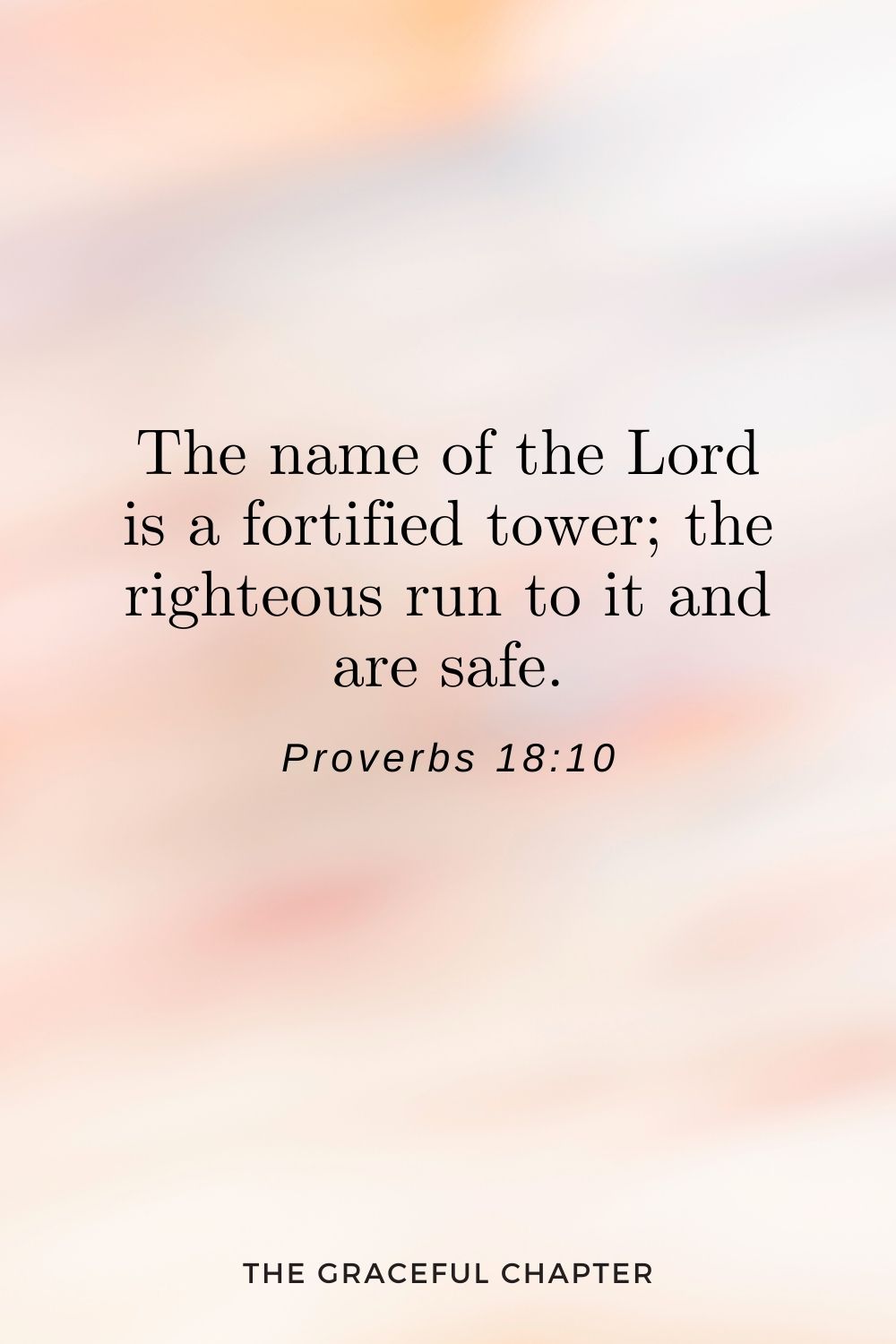 Proverbs 18:10
The name of the Lord is a fortified tower; the righteous run to it and are safe.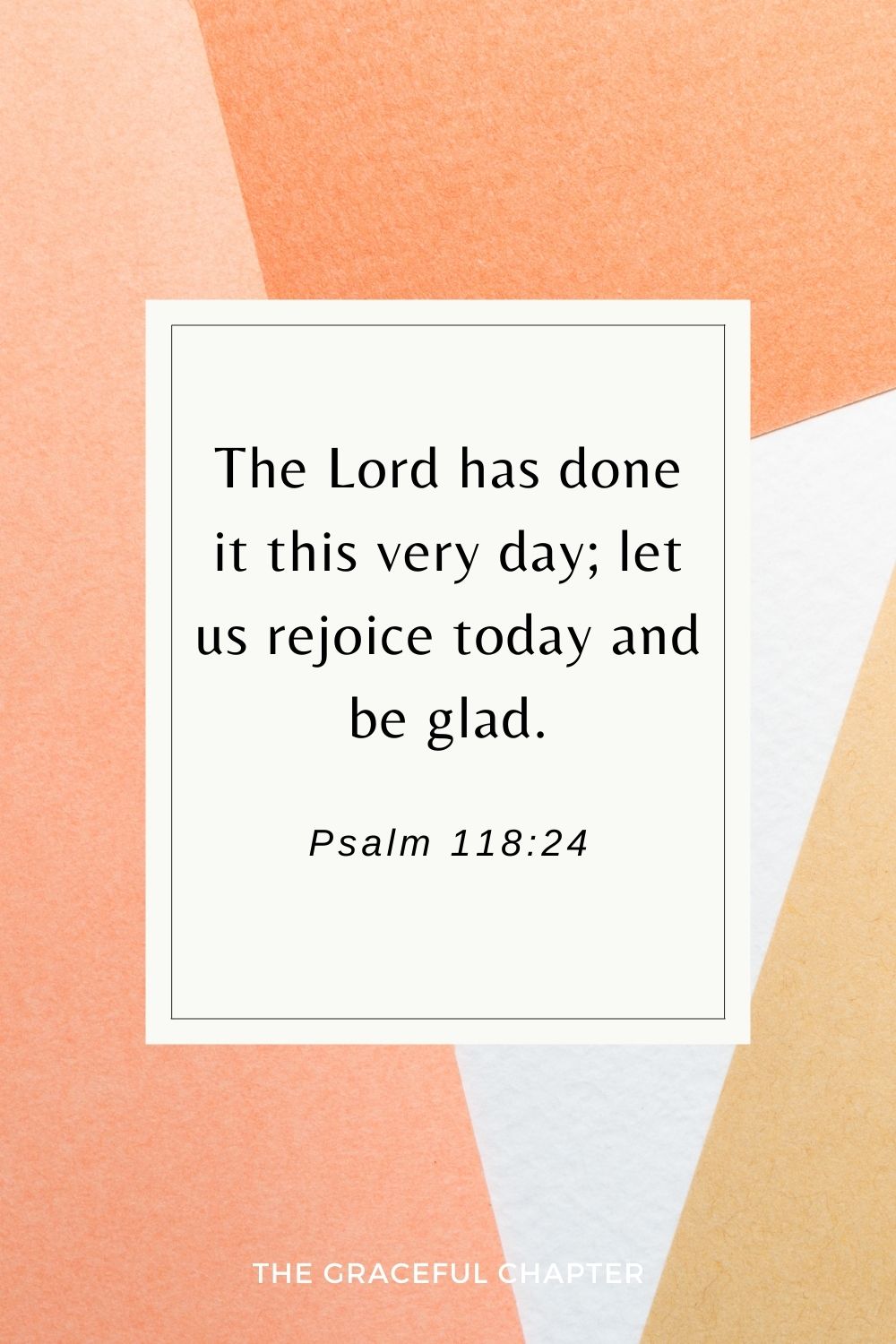 Psalm 118:24
The Lord has done it this very day; let us rejoice today and be glad.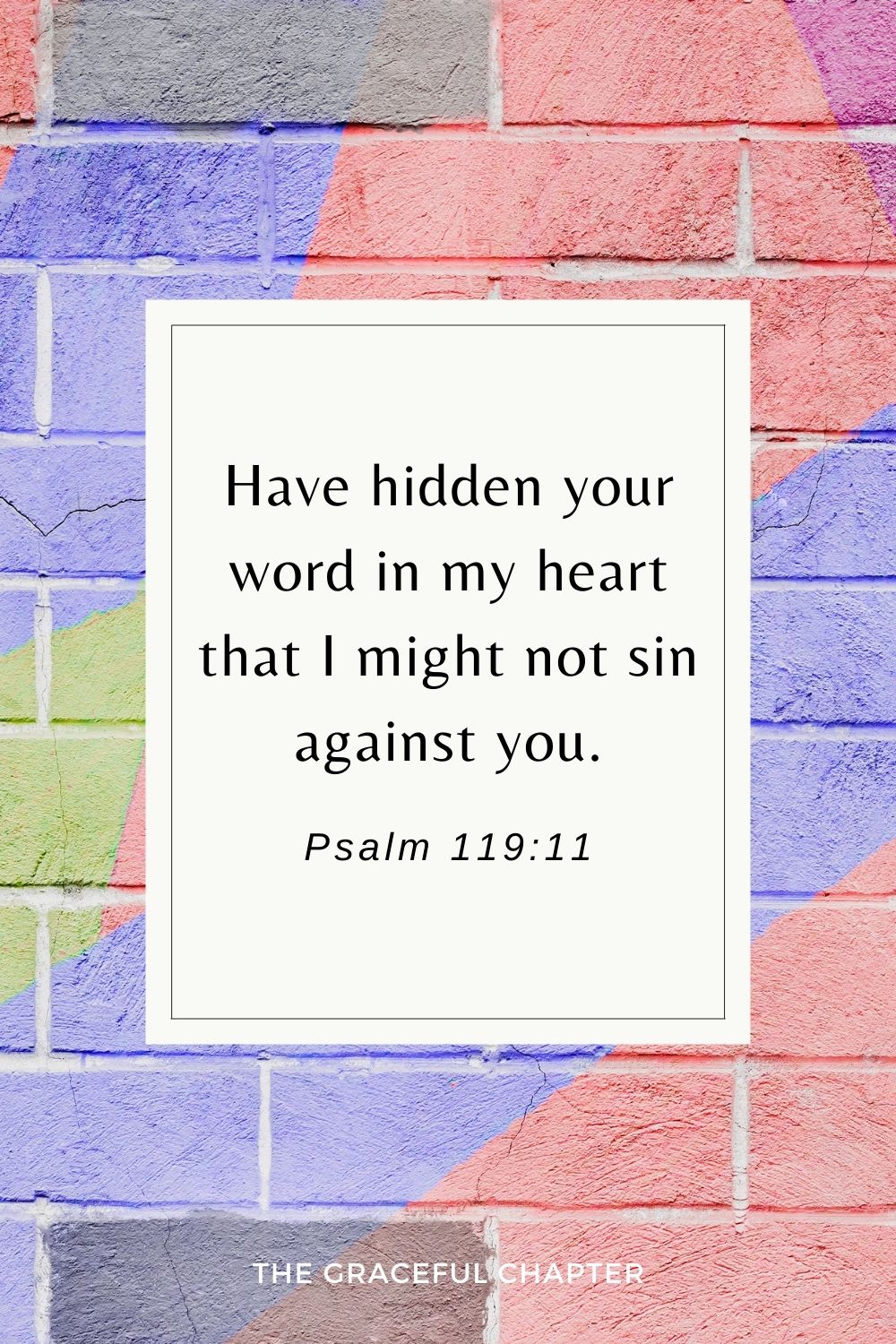 Psalm 119:11
Have hidden your word in my heart that I might not sin against you.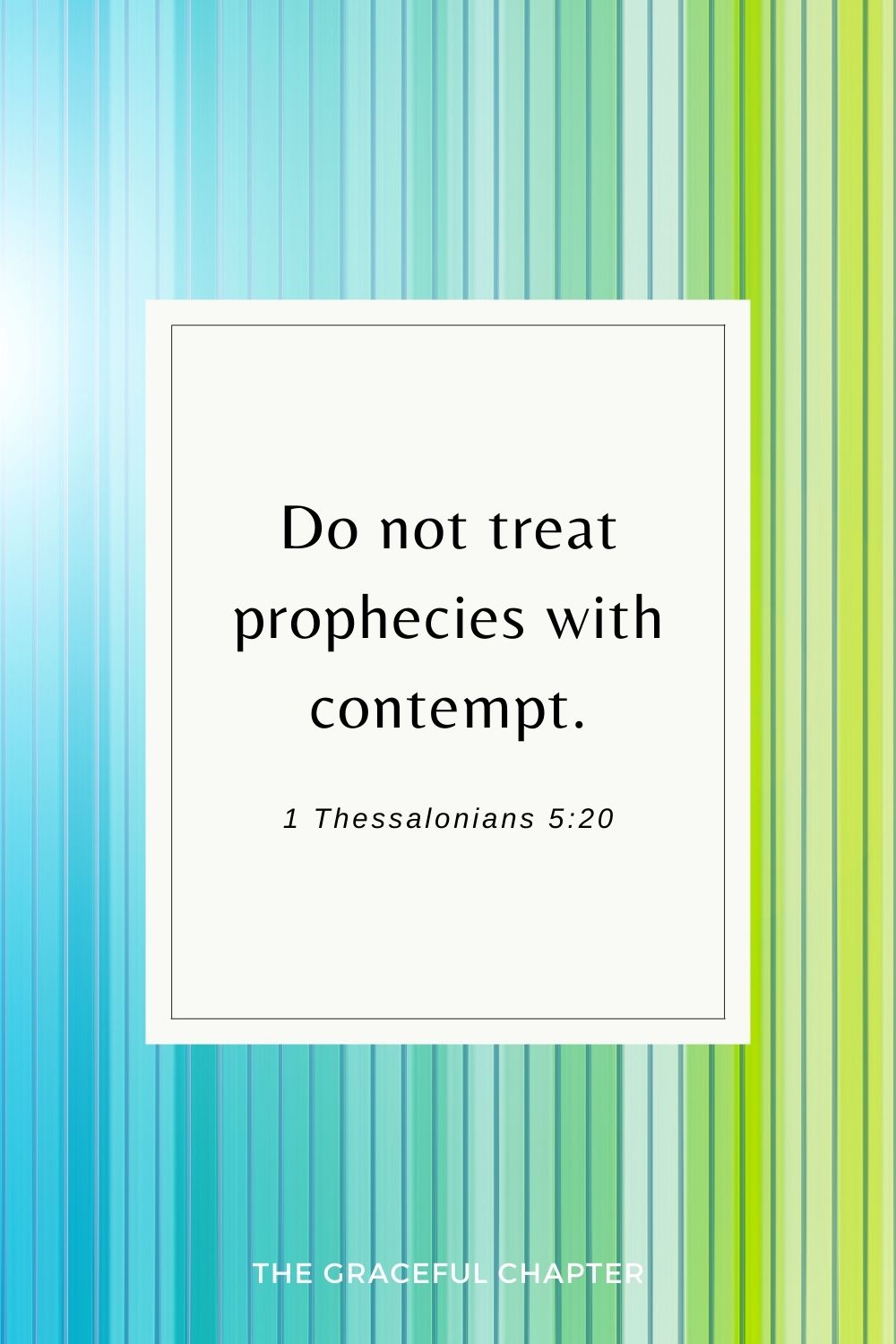 1 Thessalonians 5:20
Do not treat prophecies with contempt.