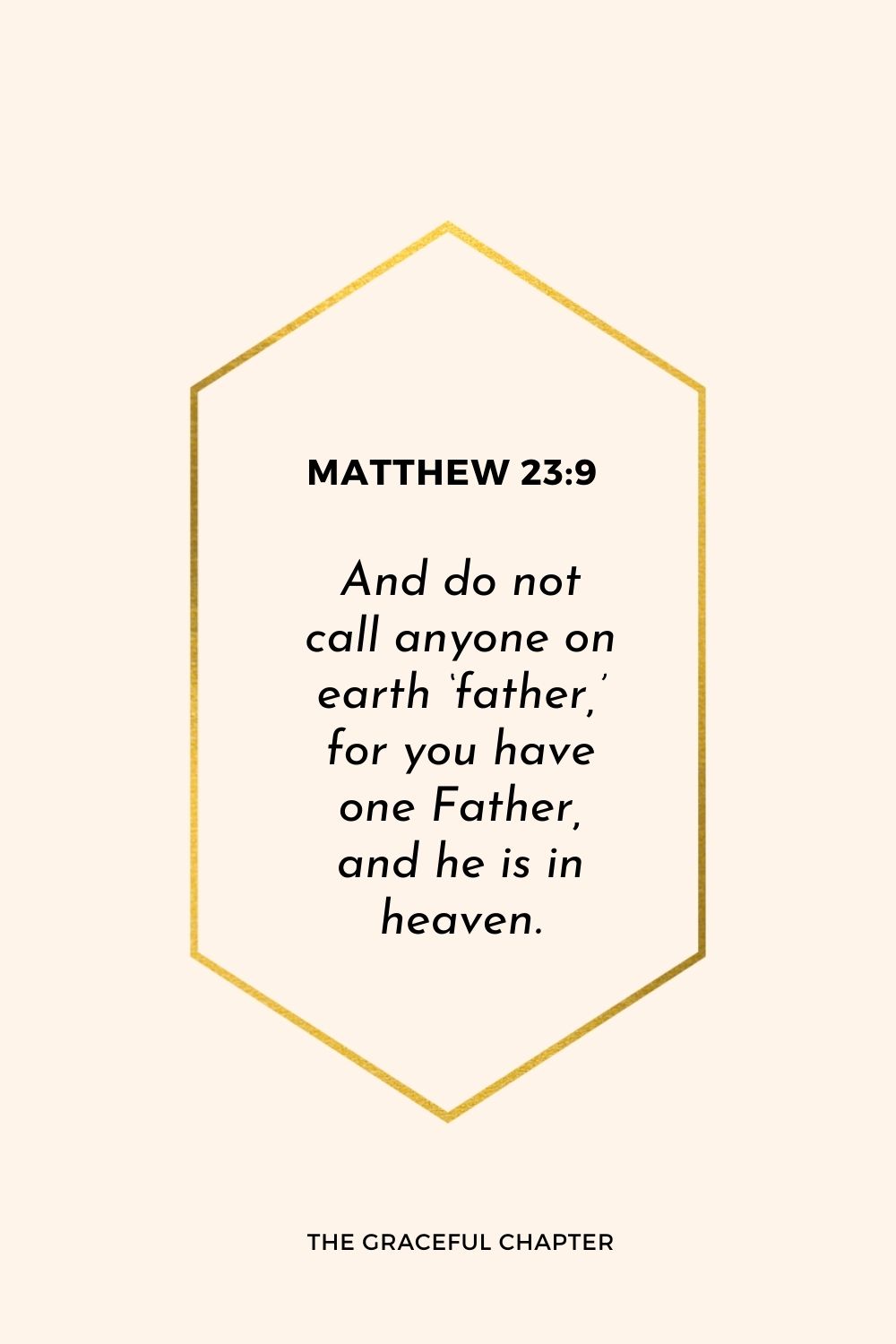 Verse – Matthew 23:9
And do not call anyone on earth 'father,' for you have one Father, and he is in heaven.
Reflection – Matthew 23:9 – God The Father
How comforting is it to know that we have one father? God made the world and all of us. Imagine having such a powerful being as a father. There is nothing he cannot make happen for us since he created everything out of nothing. Whenever you feel let down by your earthly parents just know that your real father holds the world in his hands and there is nothing he cannot give to you.
Related Posts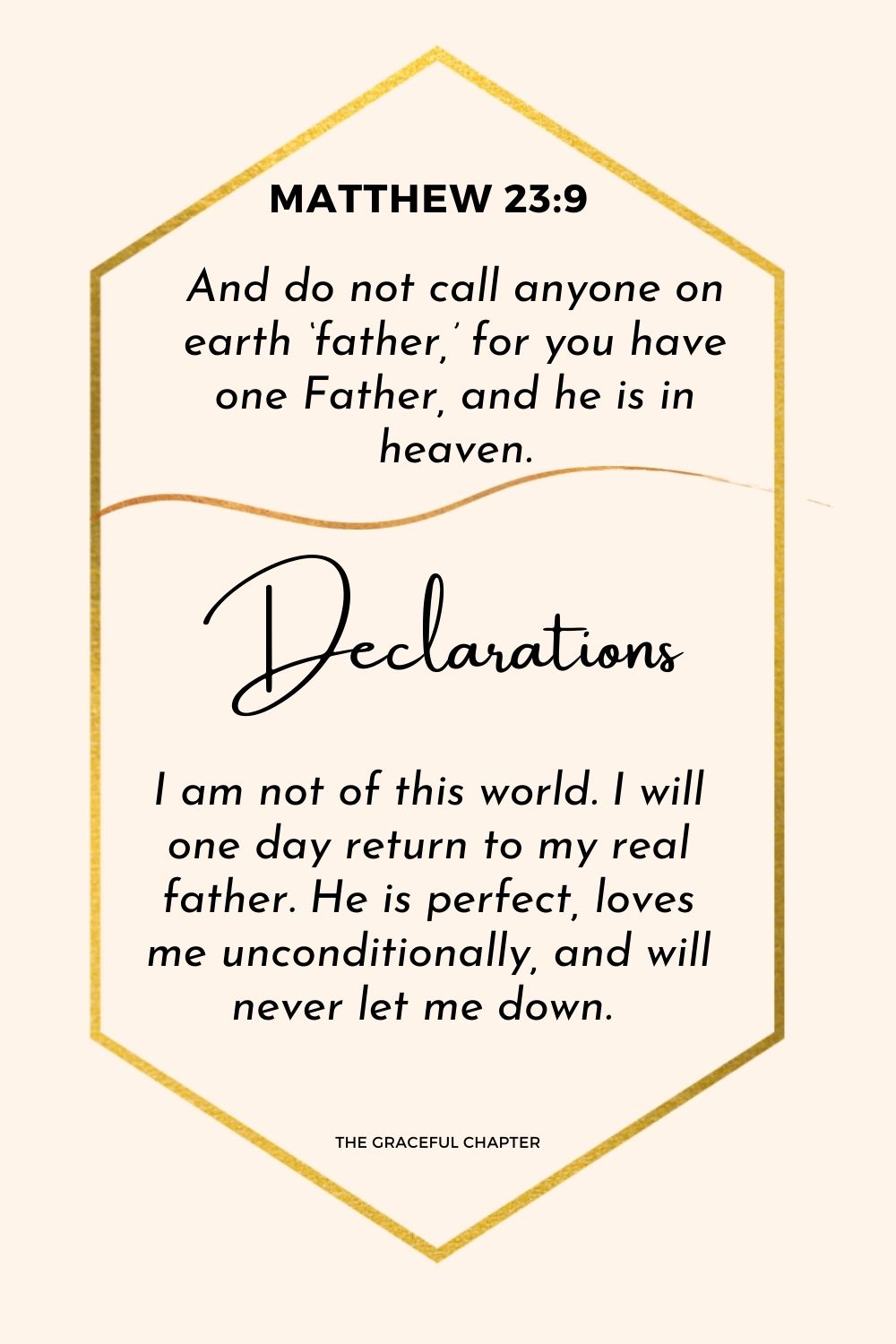 Declaration
I am not of this world. I will one day return to my real father. He is perfect, loves me unconditionally, and will never let me down.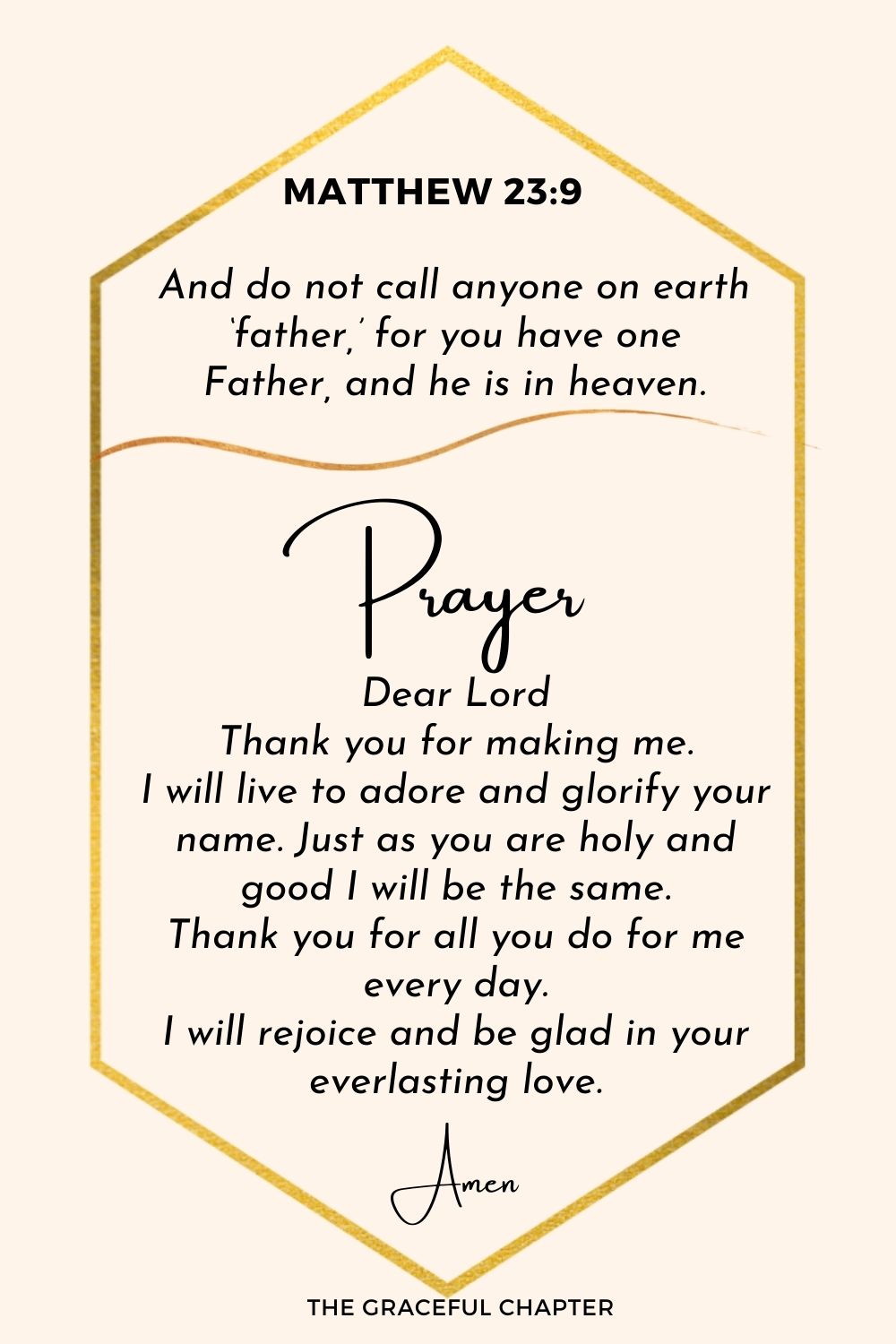 Prayer
Dear Lord
Thank you for making me
I will live to adore and glorify your name
Just as you are holy and good I will be the same
Thank you for all you do for me every day
I will rejoice and be glad in your everlasting love
Amen