One thing about life is that nothing comes easy. You have to work hard and keep working at it if you want to achieve something. This means that it takes a lot of perseverance to achieve a goal.
But perseverance isn't an easy thing. It is a skill that not many have mastered. Sometimes, we give up because we couldn't persevere to the end. Especially if there are so many obstacles and our efforts seem to be getting nowhere.
We start doubting ourselves and our choices and we begin to lose hope in what we are doing. In such times, it is important to turn to the word of God for encouragement and motivation.
No matter what life throws at you, you have to remember that God loves you and he is always with you. Just keep your eyes on him and trust him completely.
He will deliver you in his own time. He will deliver you when the time is right. He will deliver you if you don't give up on him. So for now, endure.
God is preparing you. See yourself as someone who can and is able to endure the hard times. The reason you face so many challenges and difficulties is that you are destined for greatness.
It might seem like so much for you and you may be overwhelmed, but you are stronger than you think. See this difficult moment as an opportunity to discover who you are and what's in you.
Below are some bible verses about perseverance to encourage and motivate on days when you feel like you just can't keep going anymore.
Bible verses about perseverance
Galatians 6:9
Let us not become weary in doing good, for at the proper time we will reap a harvest if we do not give up.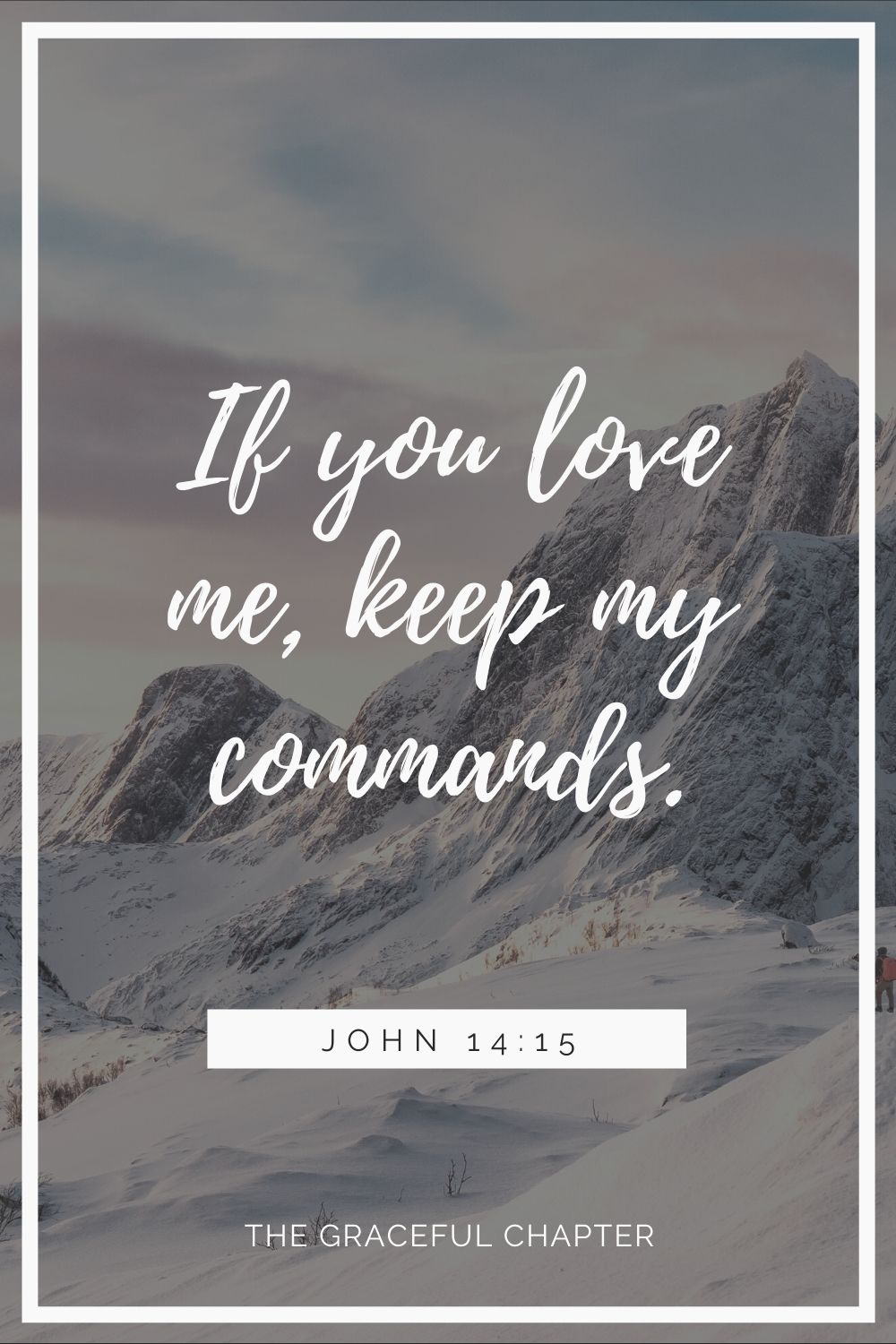 John 14:15
If you love me, keep my commands.

Romans 2:7
To those who by persistence in doing good seek glory, honor, and immortality, he will give eternal life.

Exodus 18:23
If you do this and God so commands, you will be able to stand the strain, and all these people will go home satisfied."

Hebrews 10:36
You need to persevere so that when you have done the will of God, you will receive what he has promised.

Matthew 24:13
But the one who stands firm to the end will be saved.

2 Corinthians 4:8
We are hard pressed on every side, but not crushed; perplexed, but not in despair;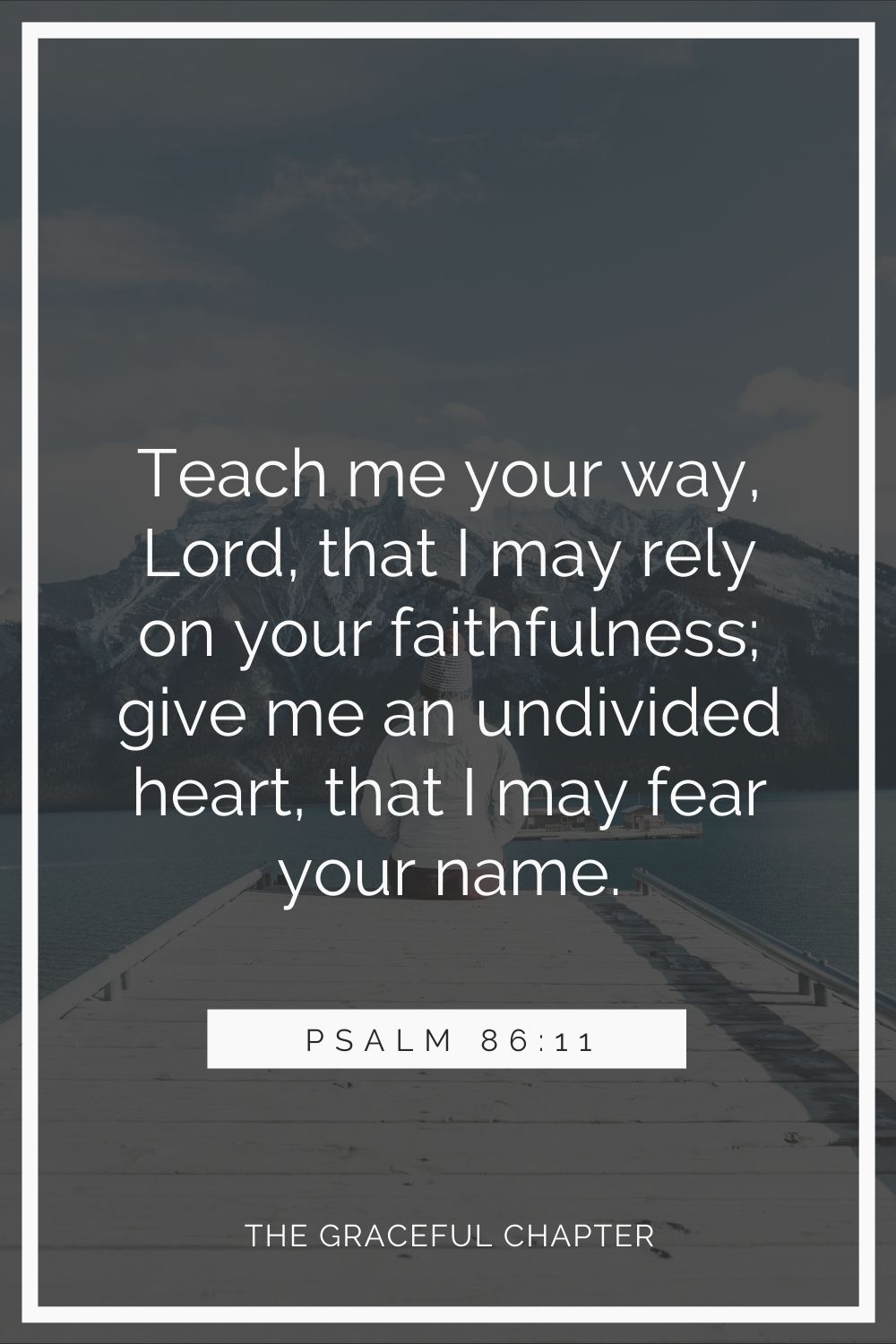 Psalm 86:11
Teach me your way, Lord, that I may rely on your faithfulness;
give me an undivided heart,
that I may fear your name.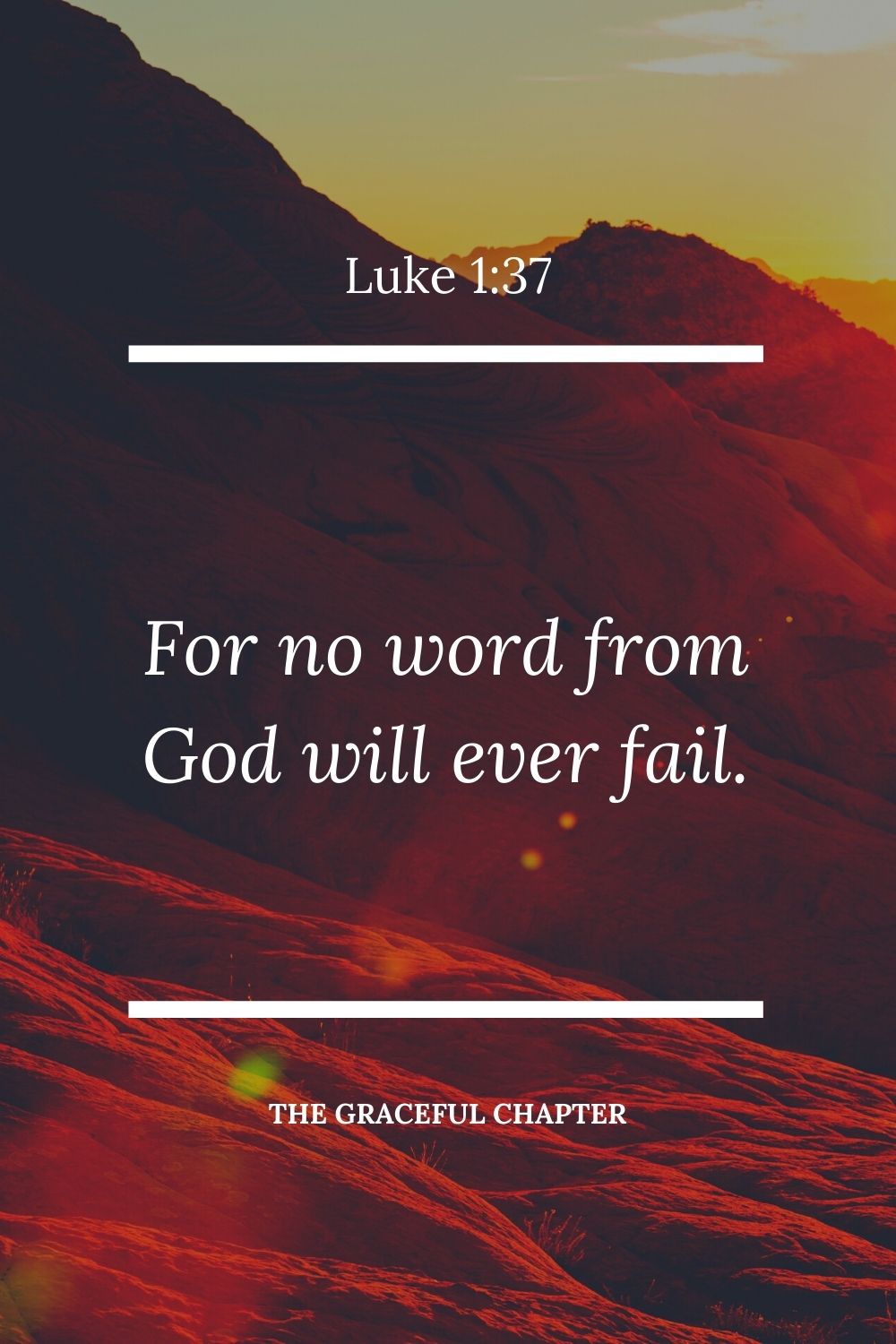 Luke 1:37
For no word from God will ever fail."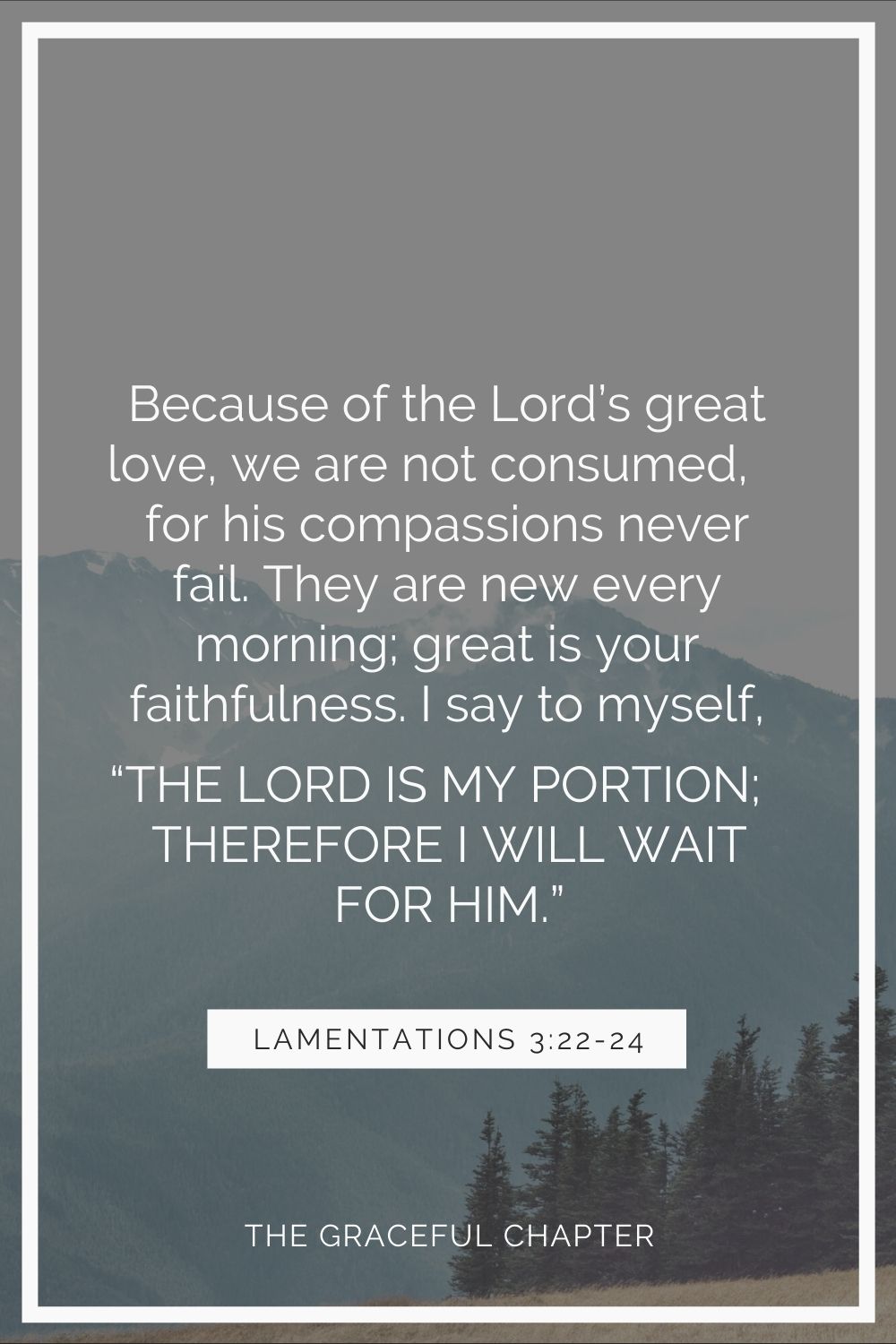 Lamentations 3:22-24
Because of the Lord's great love, we are not consumed, for his compassions never fail. They are new every morning; great is your faithfulness.I say to myself, "The Lord is my portion; therefore I will wait for him."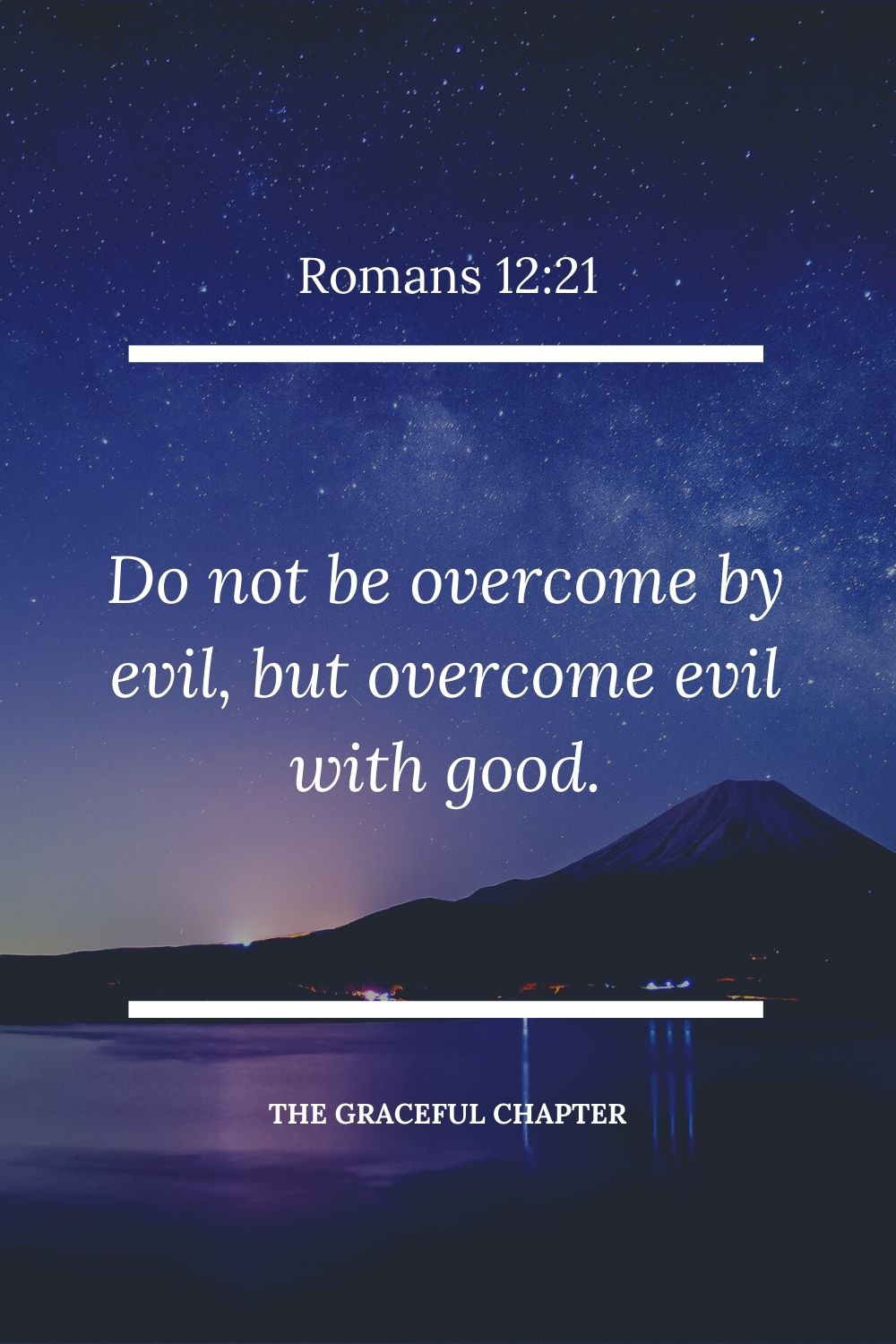 Romans 12:21
Do not be overcome by evil, but overcome evil with good.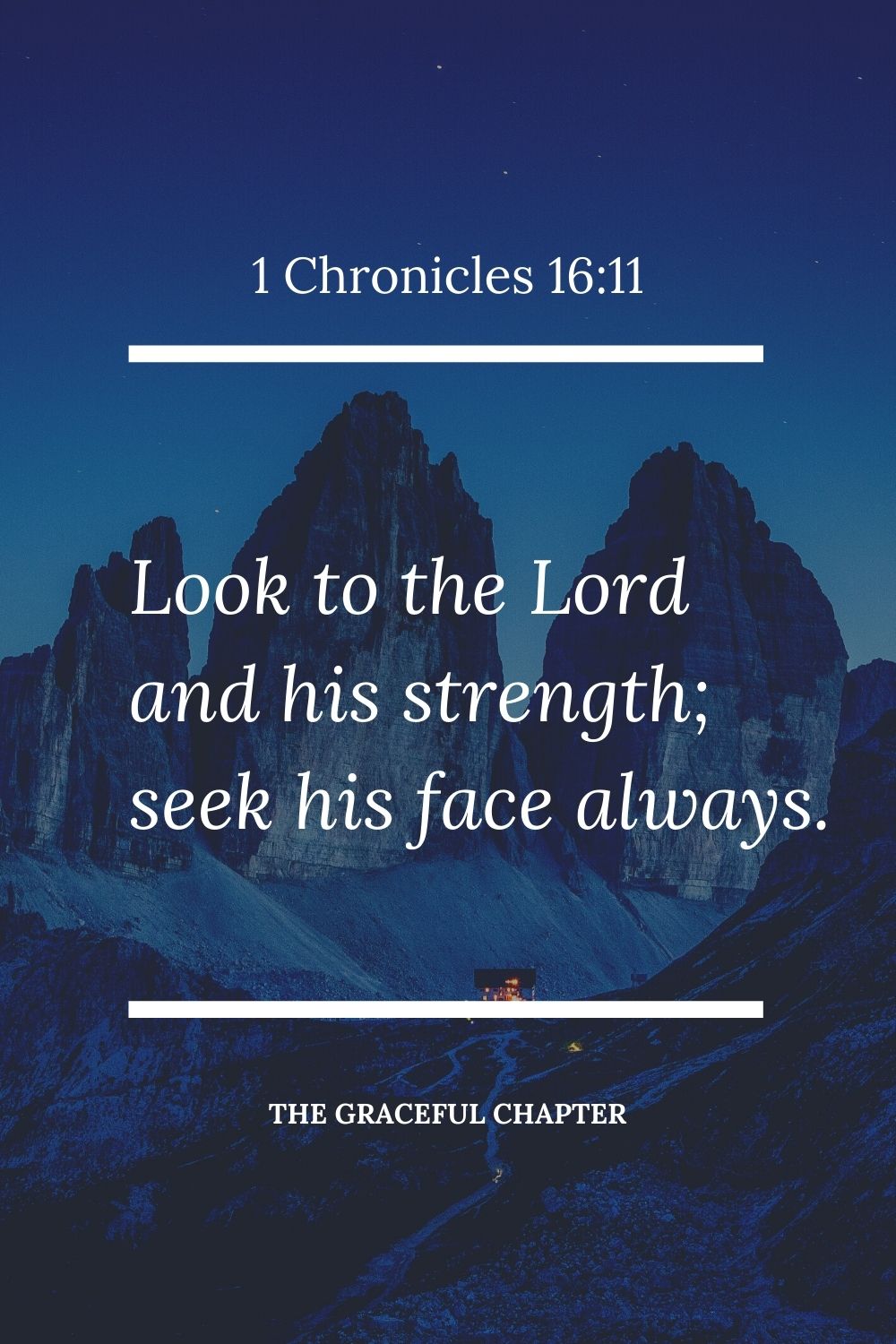 1 Chronicles 16:11
Look to the Lord and his strength;
seek his face always.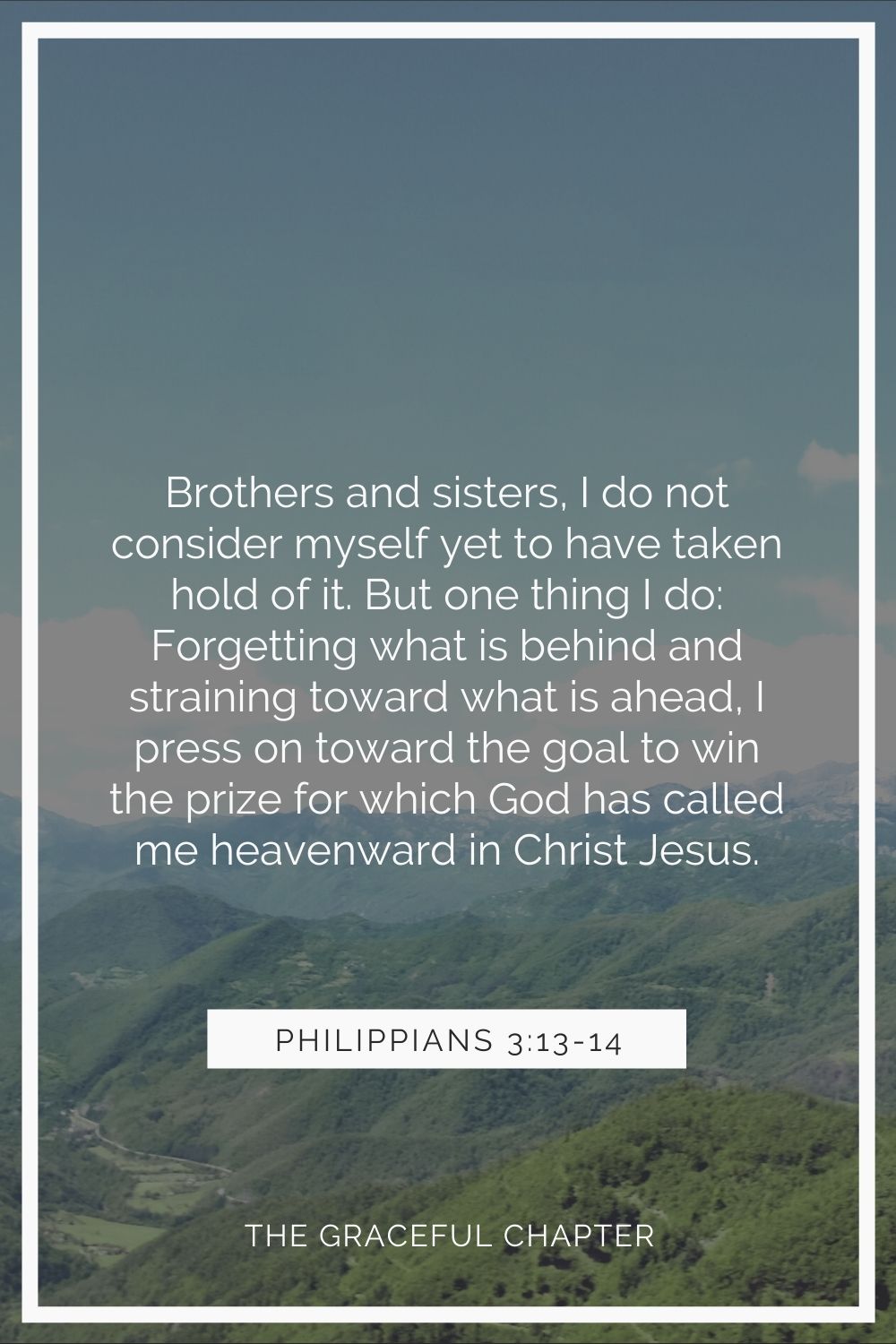 Philippians 3:13-14
Brothers and sisters, I do not consider myself yet to have taken hold of it. But one thing I do: Forgetting what is behind and straining toward what is ahead. I press on toward the goal to win the prize for which God has called me heavenward in Christ Jesus.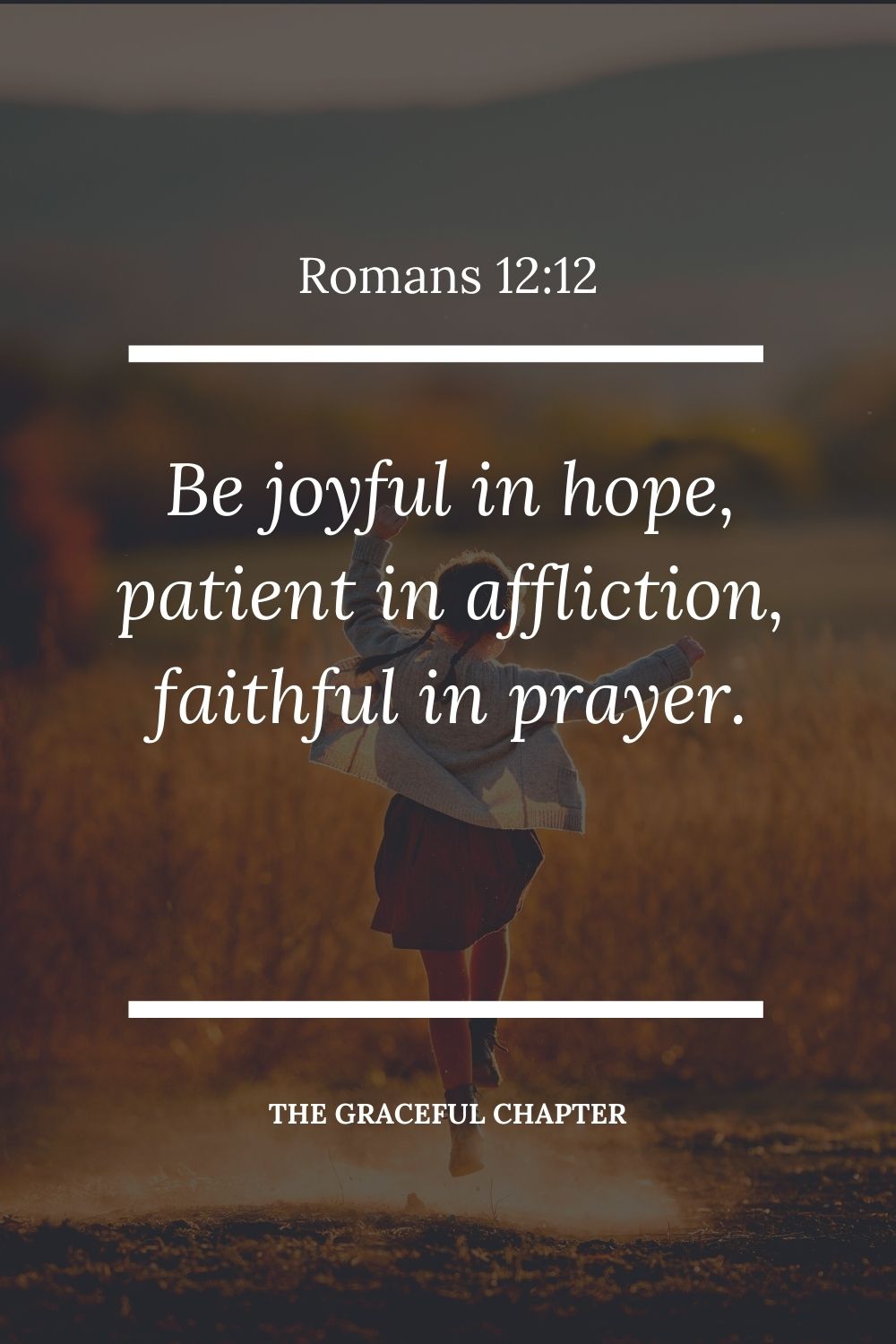 Romans 12:12
Be joyful in hope, patient in affliction, faithful in prayer.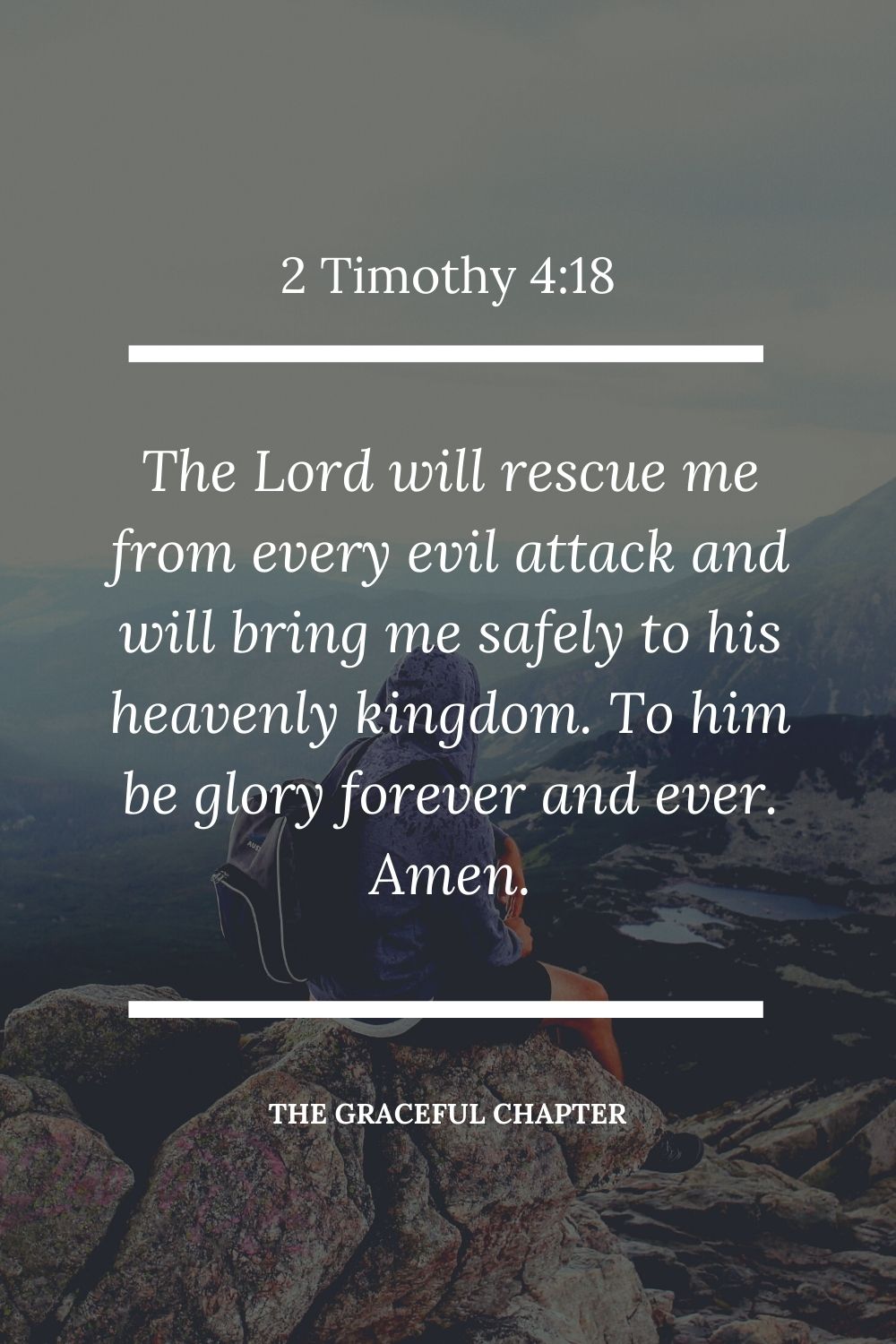 2 Timothy 4:18
The Lord will rescue me from every evil attack and will bring me safely to his heavenly kingdom. To him be glory forever and ever. Amen.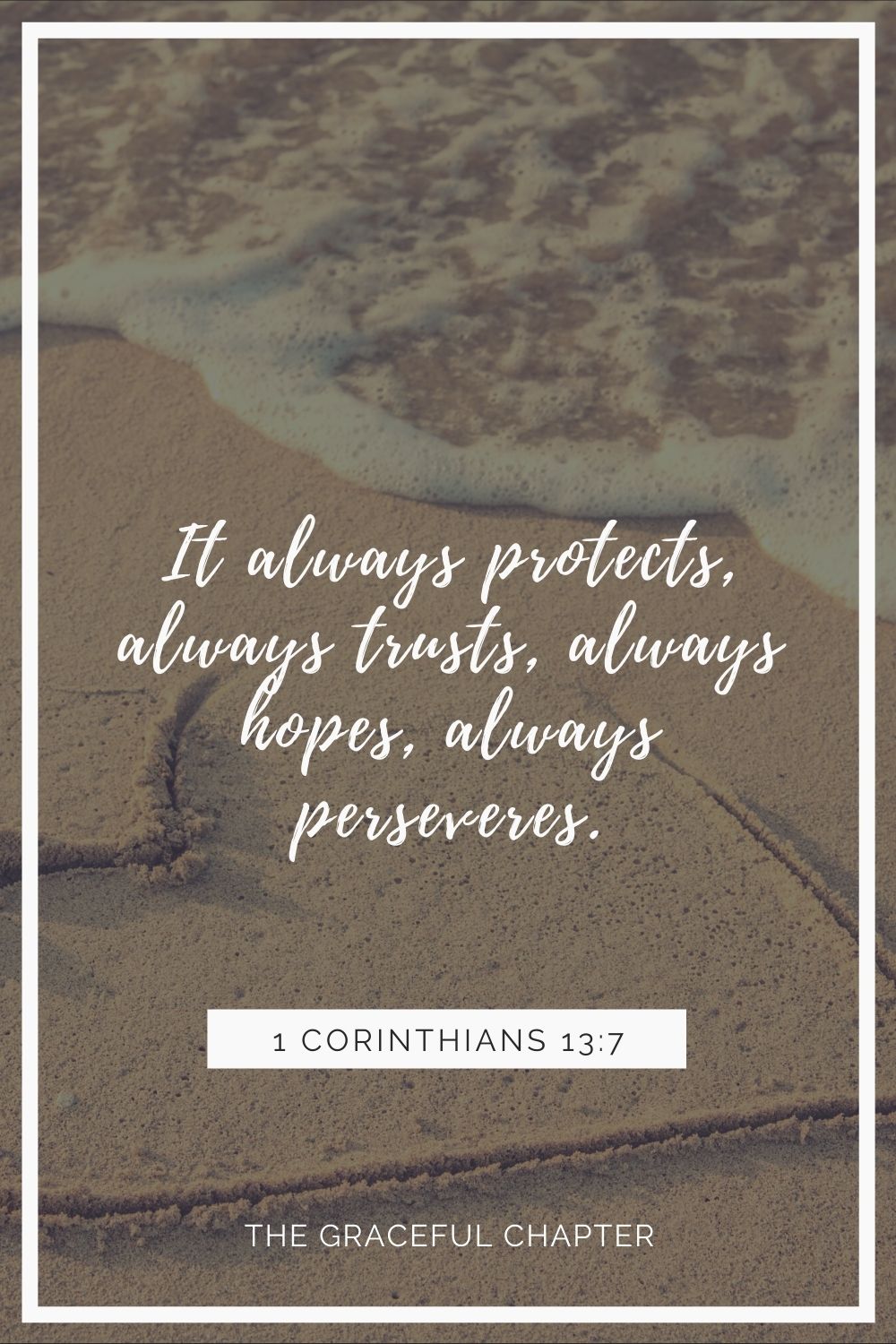 1 Corinthians 13:7
It always protects, always trusts, always hope, always perseveres.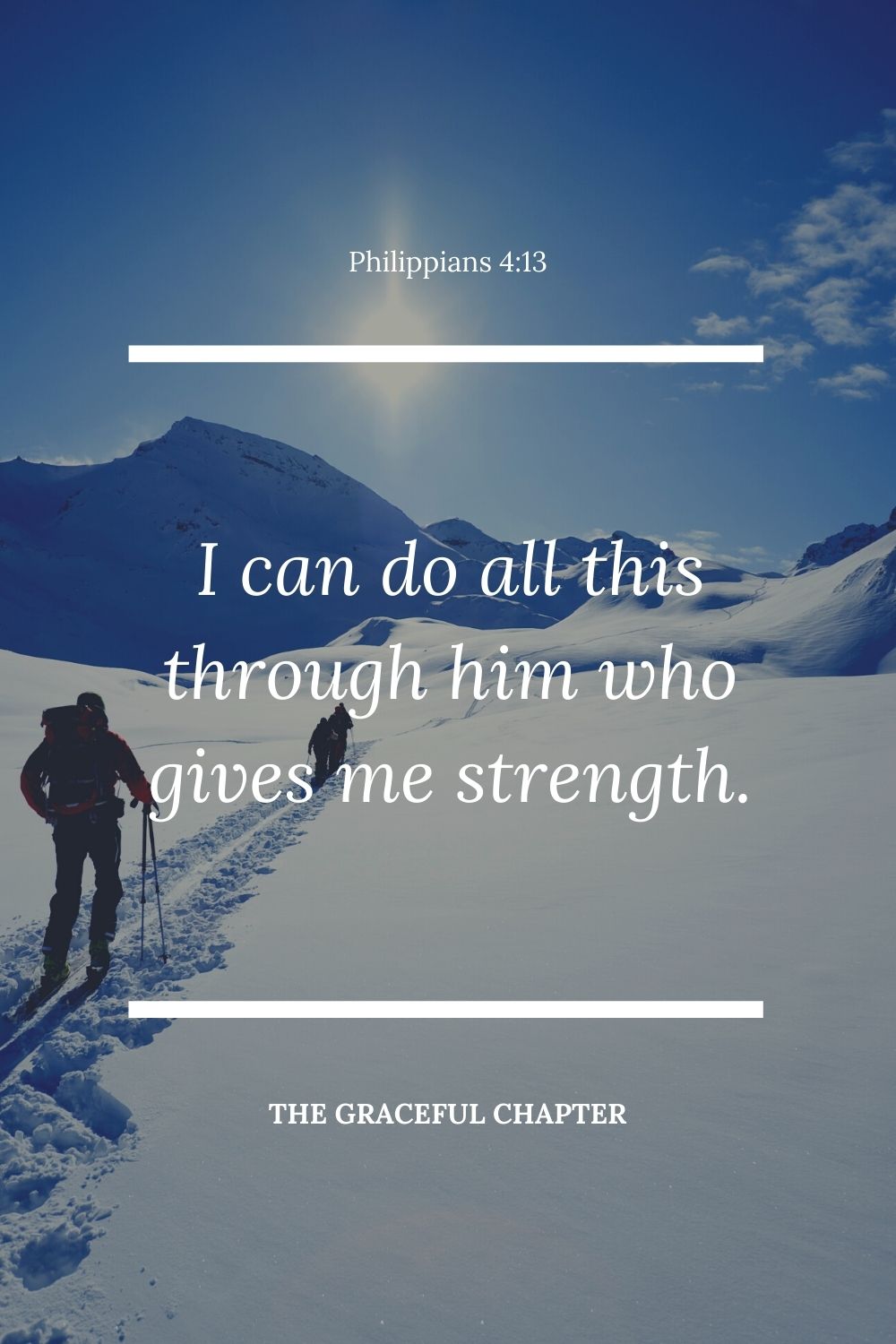 Philippians 4:13
I can do all this through him who gives me strength.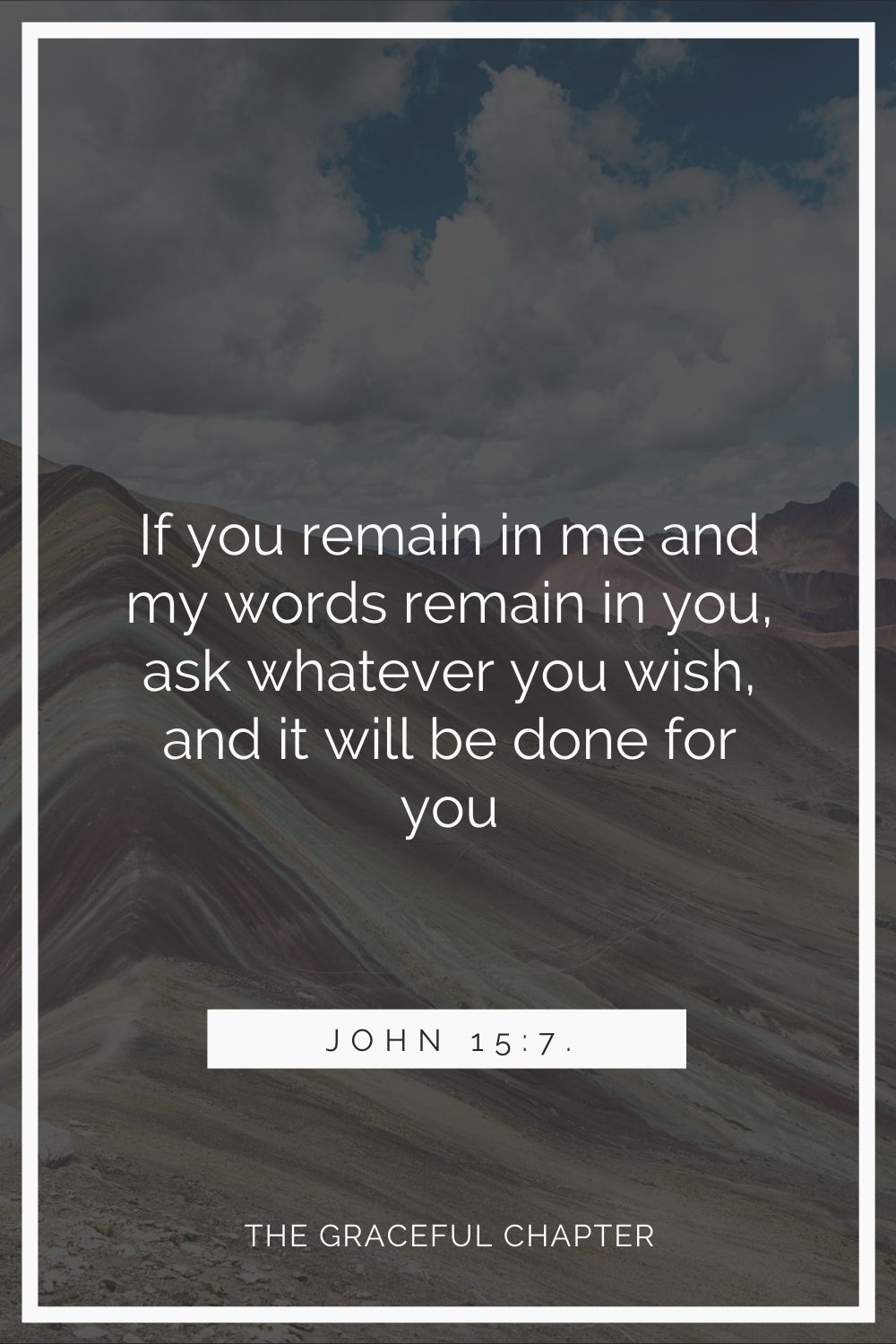 John 15:7
If you remain in me and my words remain in you, ask whatever you wish, and it will be done for you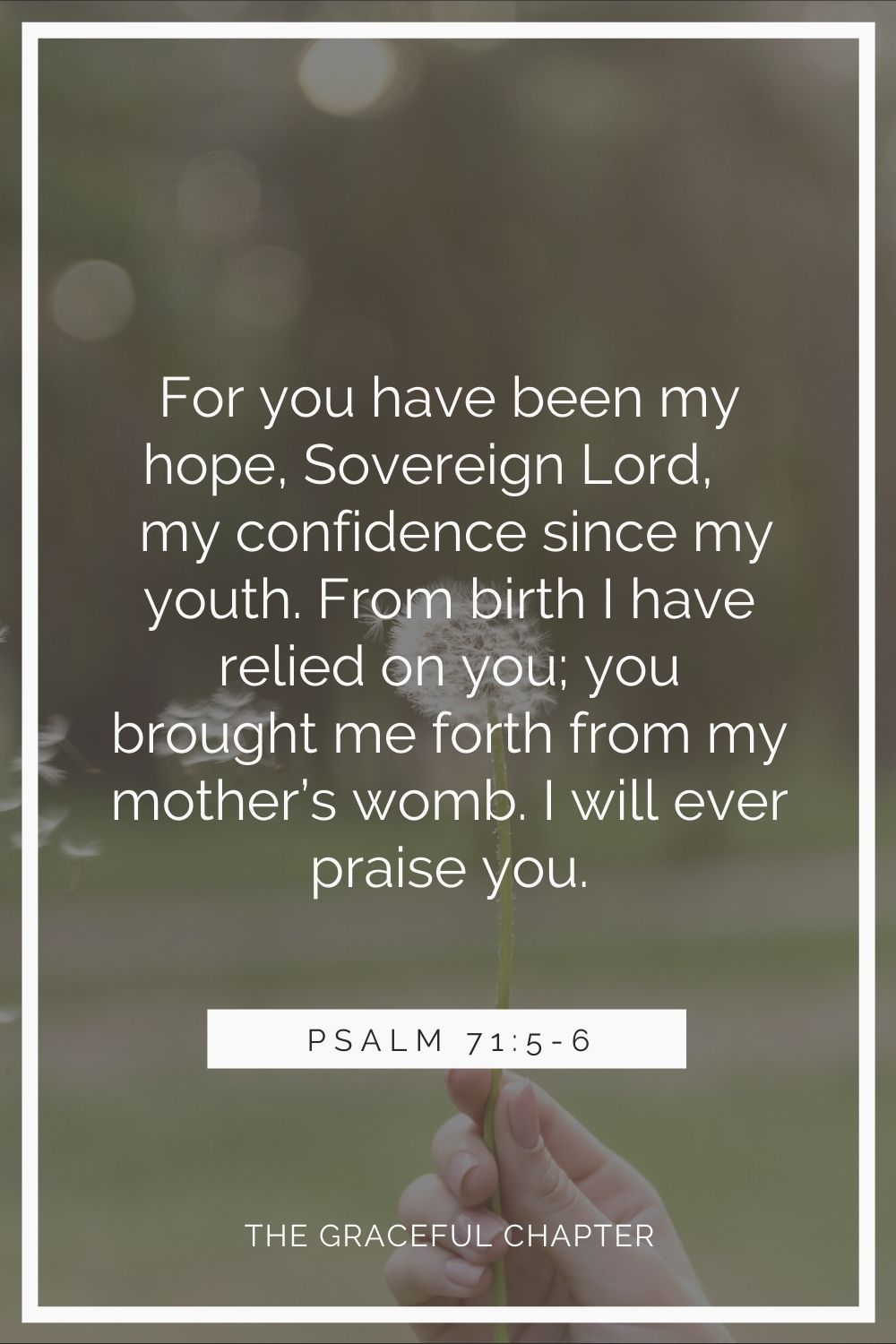 Psalms 71:5-6
For you have been my hope, Sovereign Lord, my confidence since my youth.
From birth I have relied on you;
you brought me forth from my mother's womb. I will ever praise you.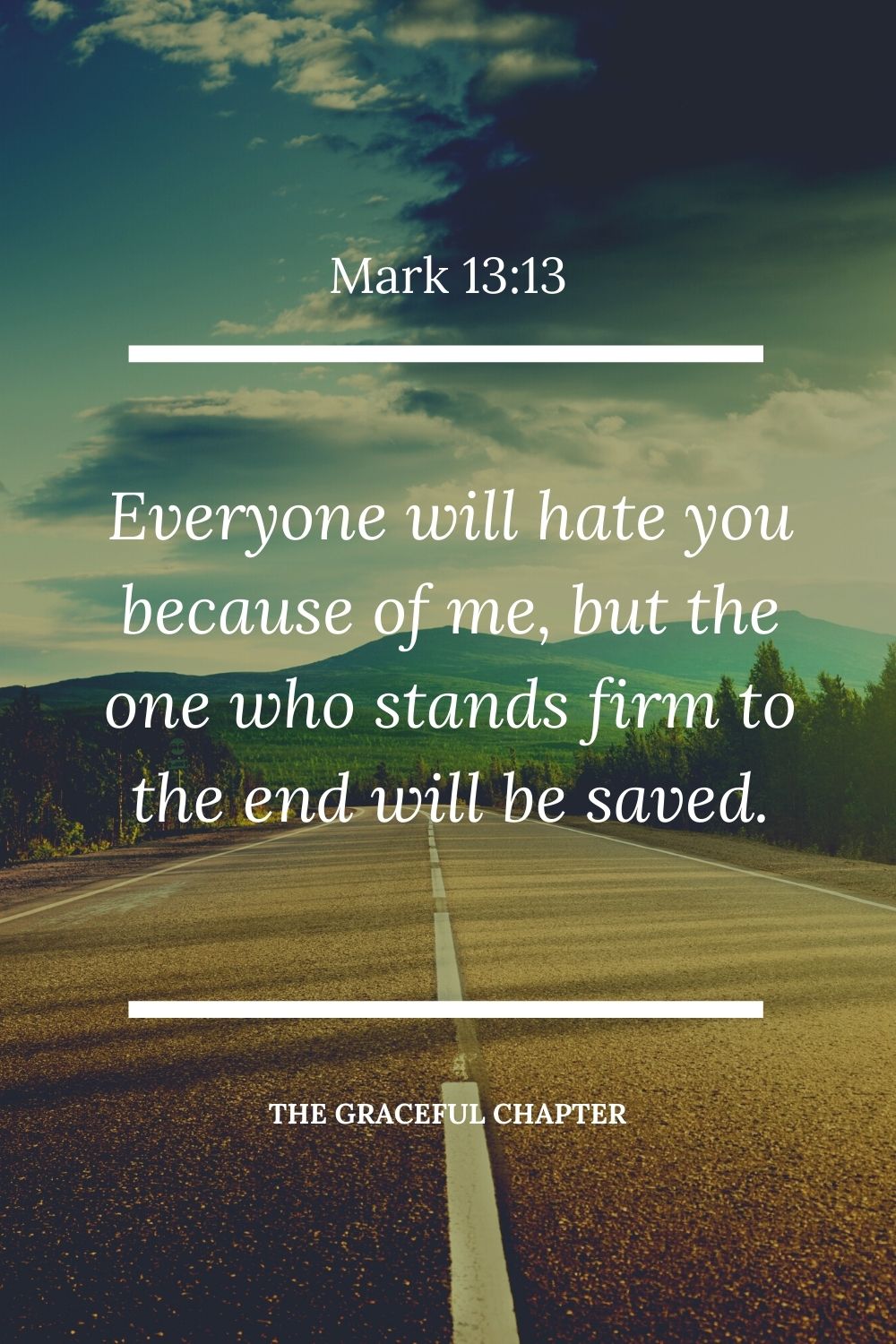 Mark 13:13
Everyone will hate you because of me, but the one who stands firm to the end will be saved.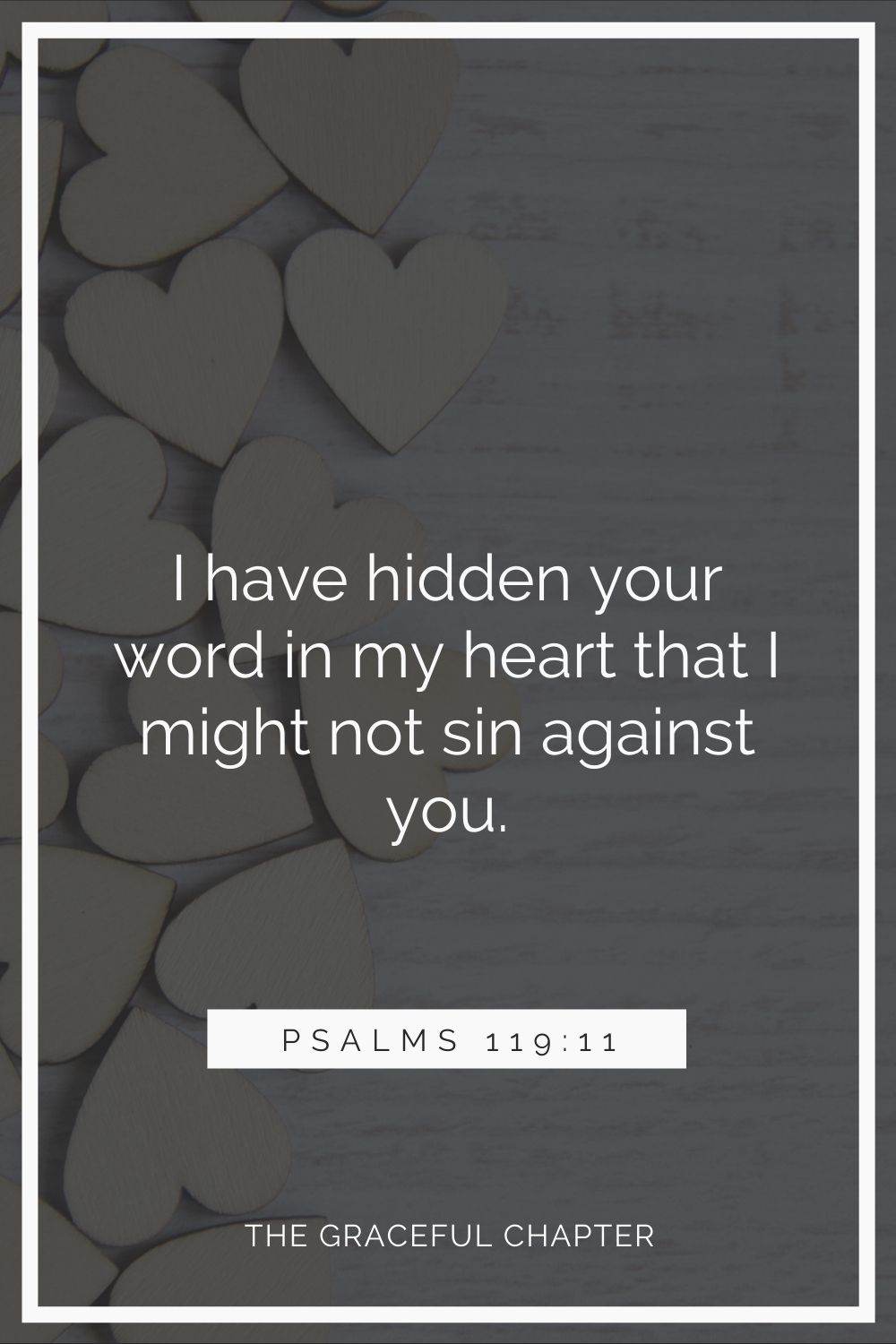 Psalms 119:11
I have hidden your word in my heart that I might not sin against you.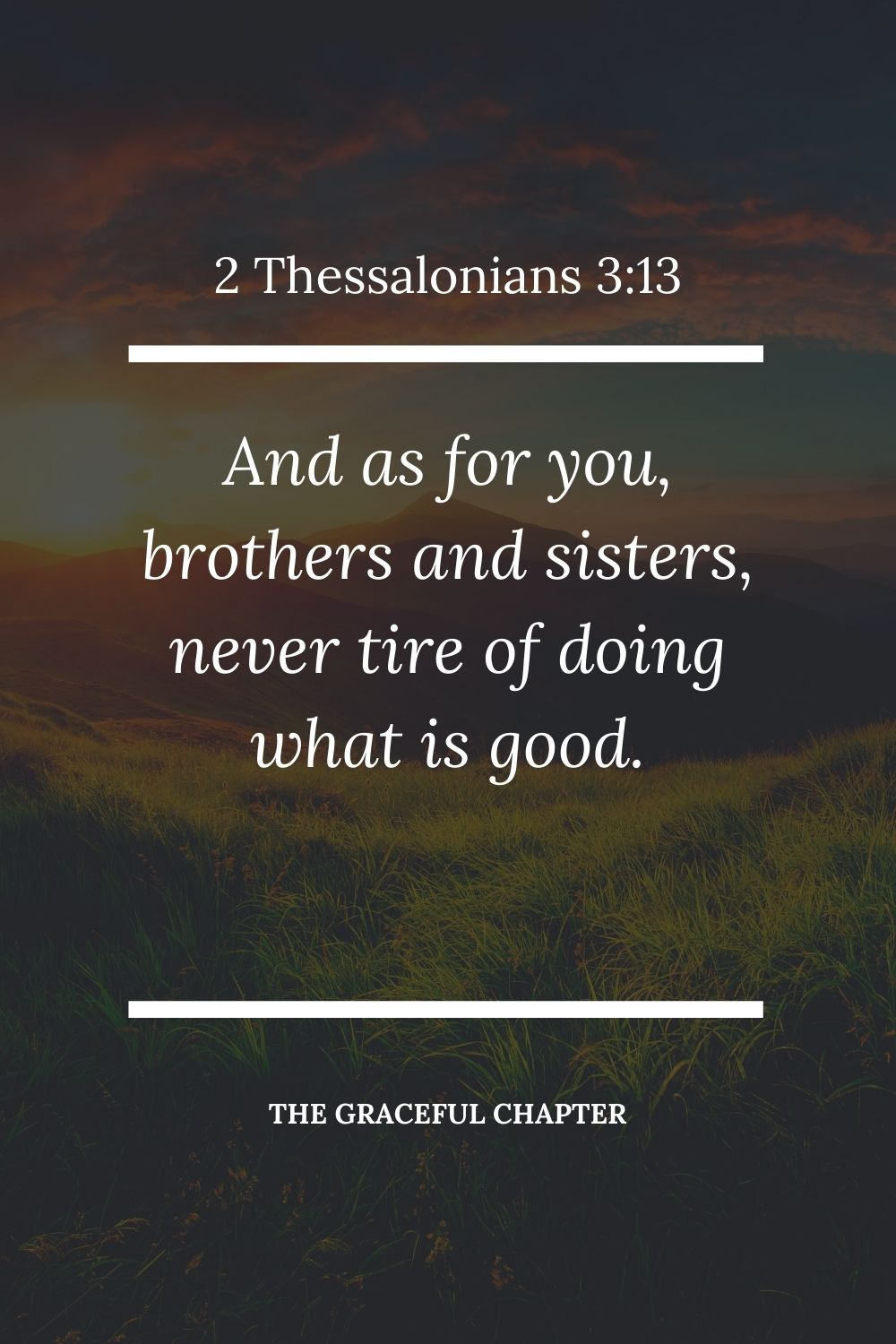 2 Thessalonians 3:13
And as for you, brothers and sisters, never tire of doing what is good.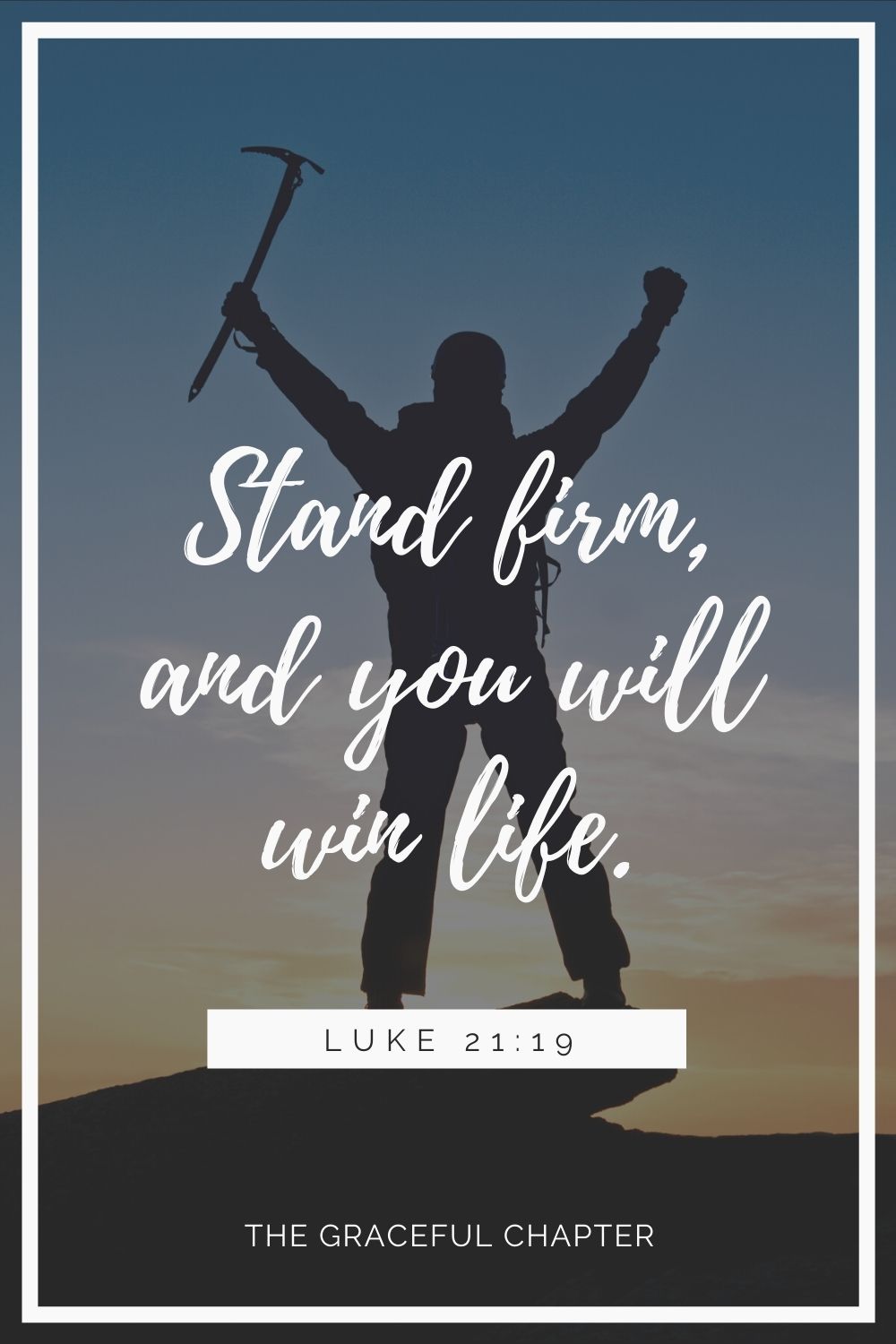 Luke 21:19
Stand firm, and you will win life.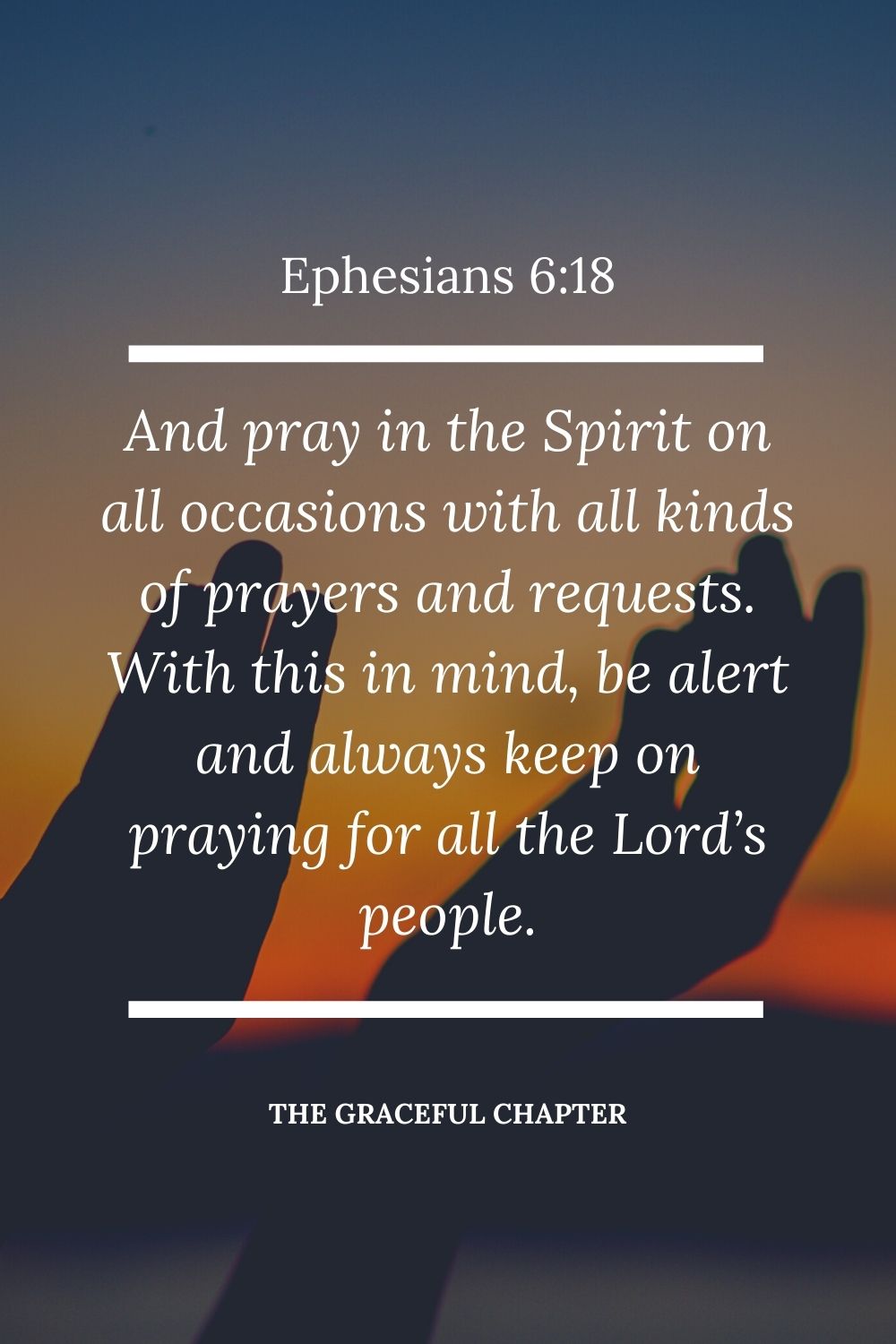 Ephesians 6:18
And pray in the Spirit on all occasions with all kinds of prayers and requests. With this in mind, be alert and always keep on praying for all the Lord's people.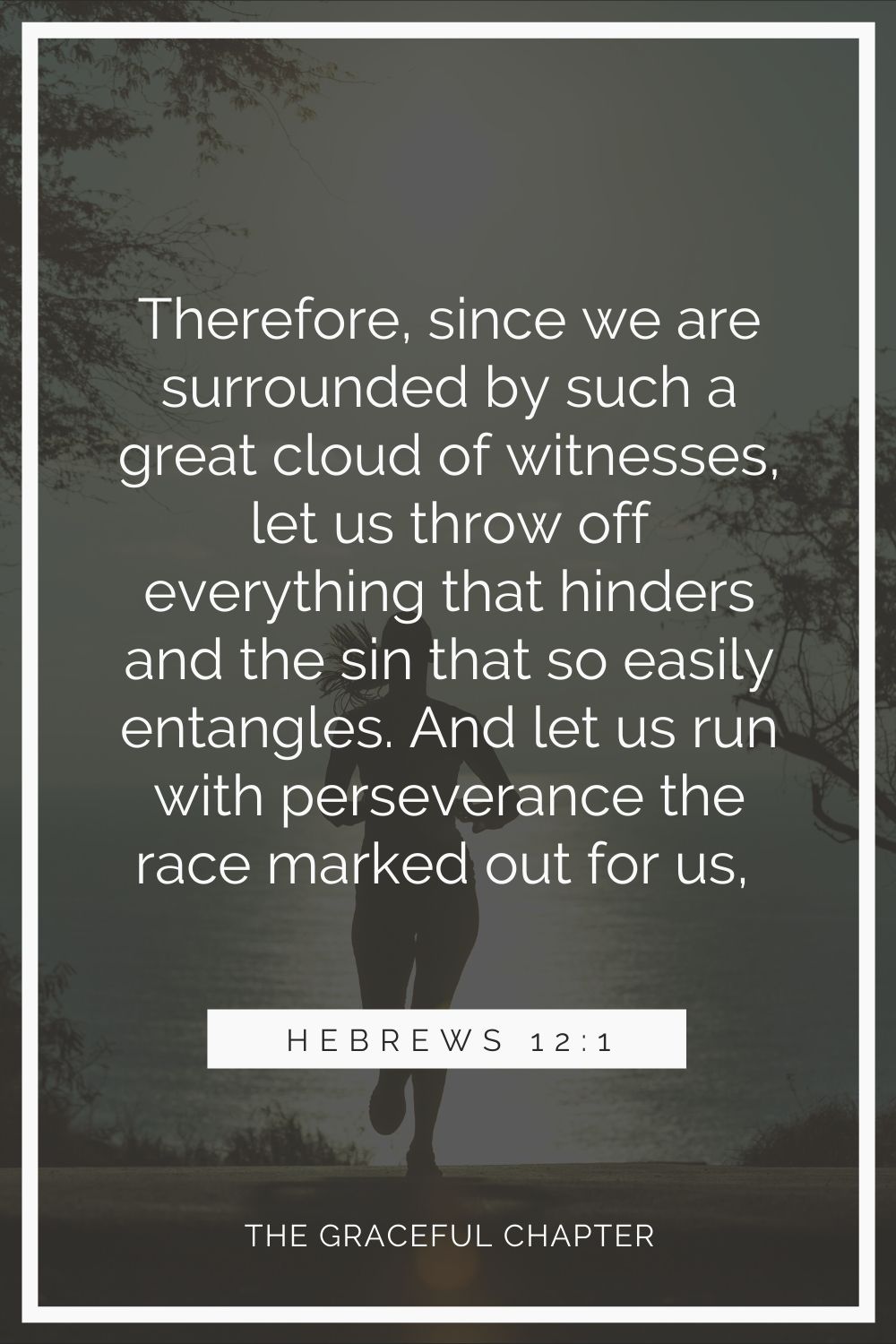 Hebrews 12:1
Therefore, since we are surrounded by such a great cloud of witnesses, let us throw off everything that hinders and the sin that so easily entangles. And let us run with perseverance the race marked out for us.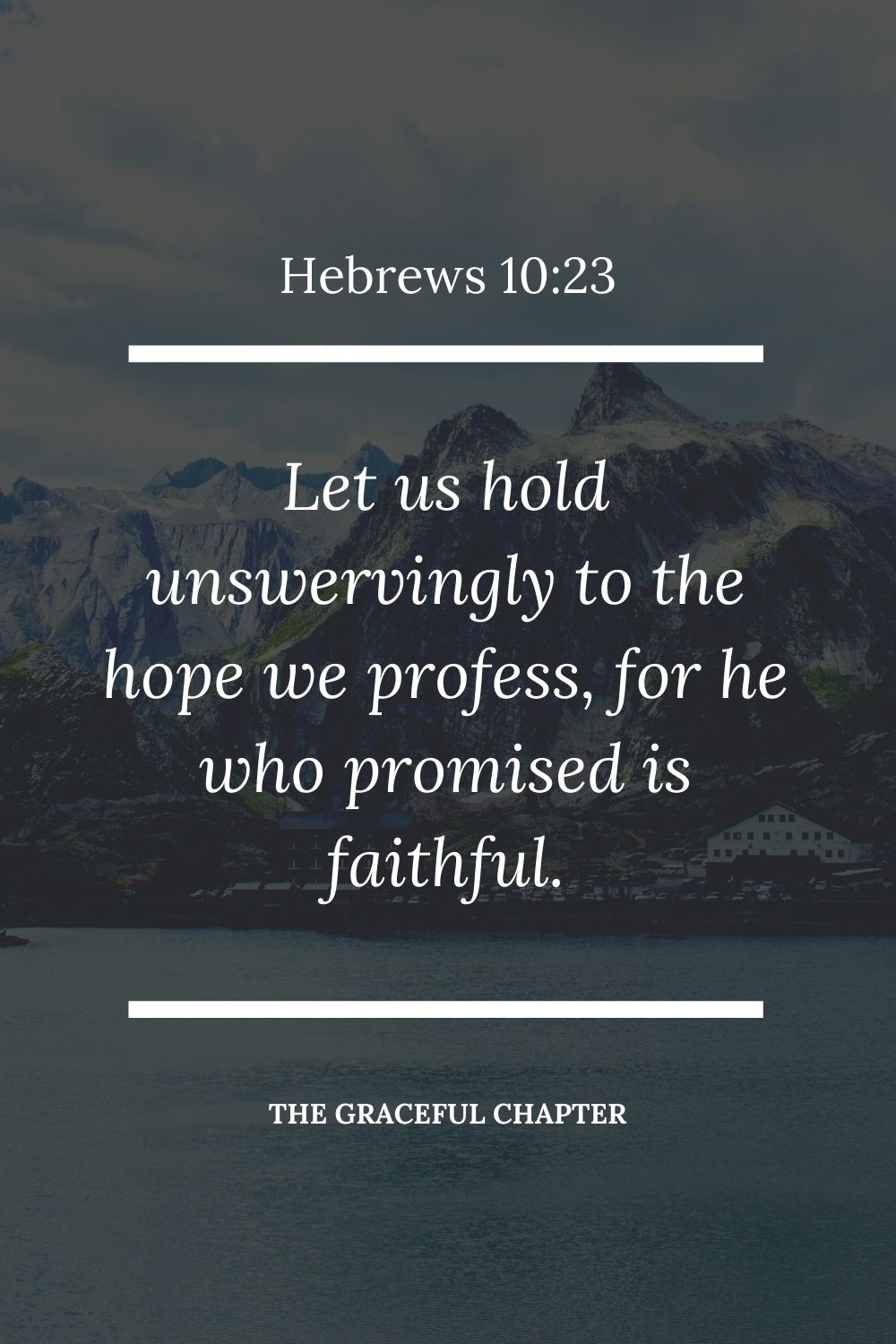 Hebrews 10:23
Let us hold unswervingly to the hope we profess, for he who promised is faithful.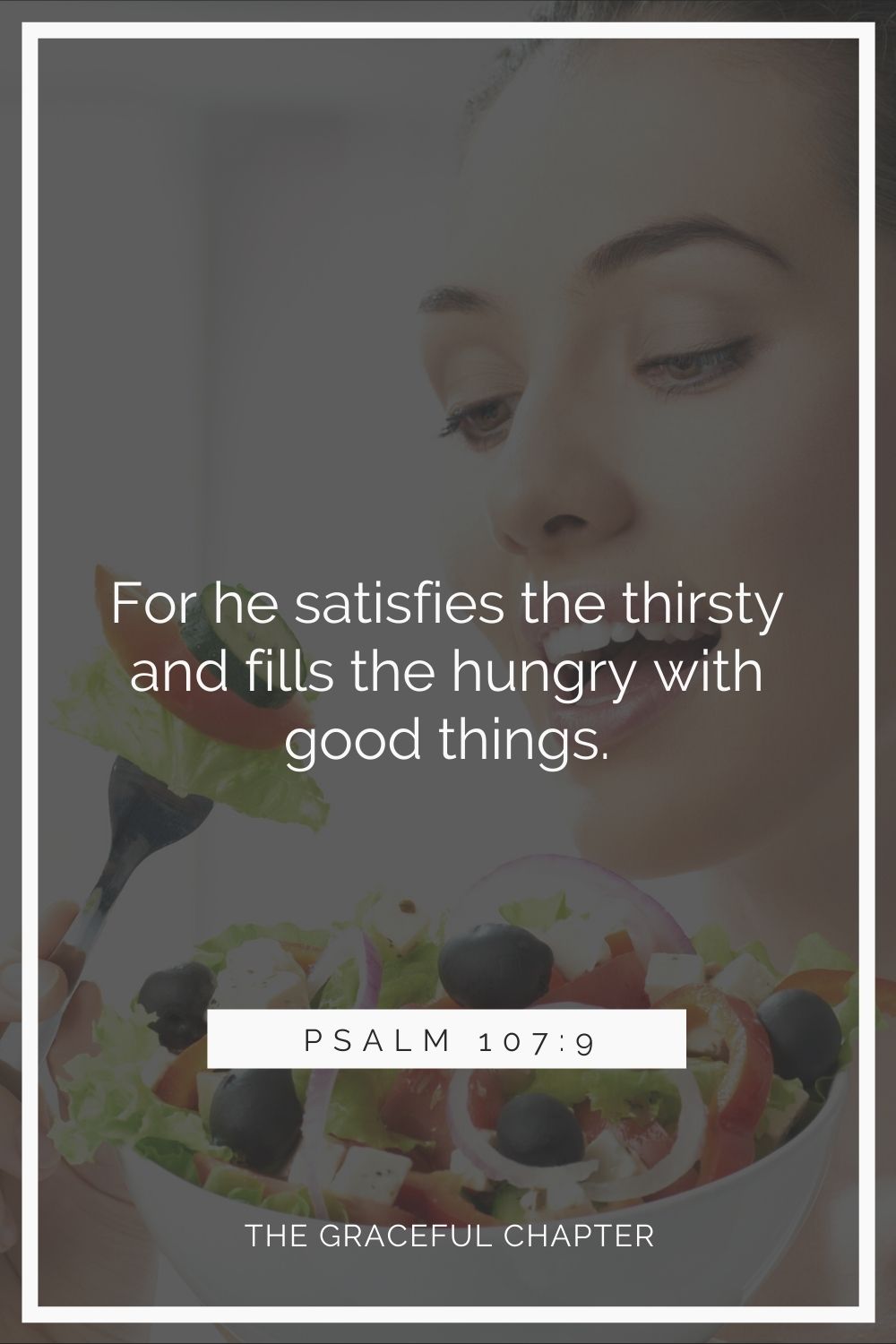 Psalm 107:9
For he satisfies the thirsty and fills the hungry with good things.

Proverbs 4:25-26.
Let your eyes look straight ahead; fix your gaze directly before you. Give careful thought to the paths for your feet and be steadfast in all your ways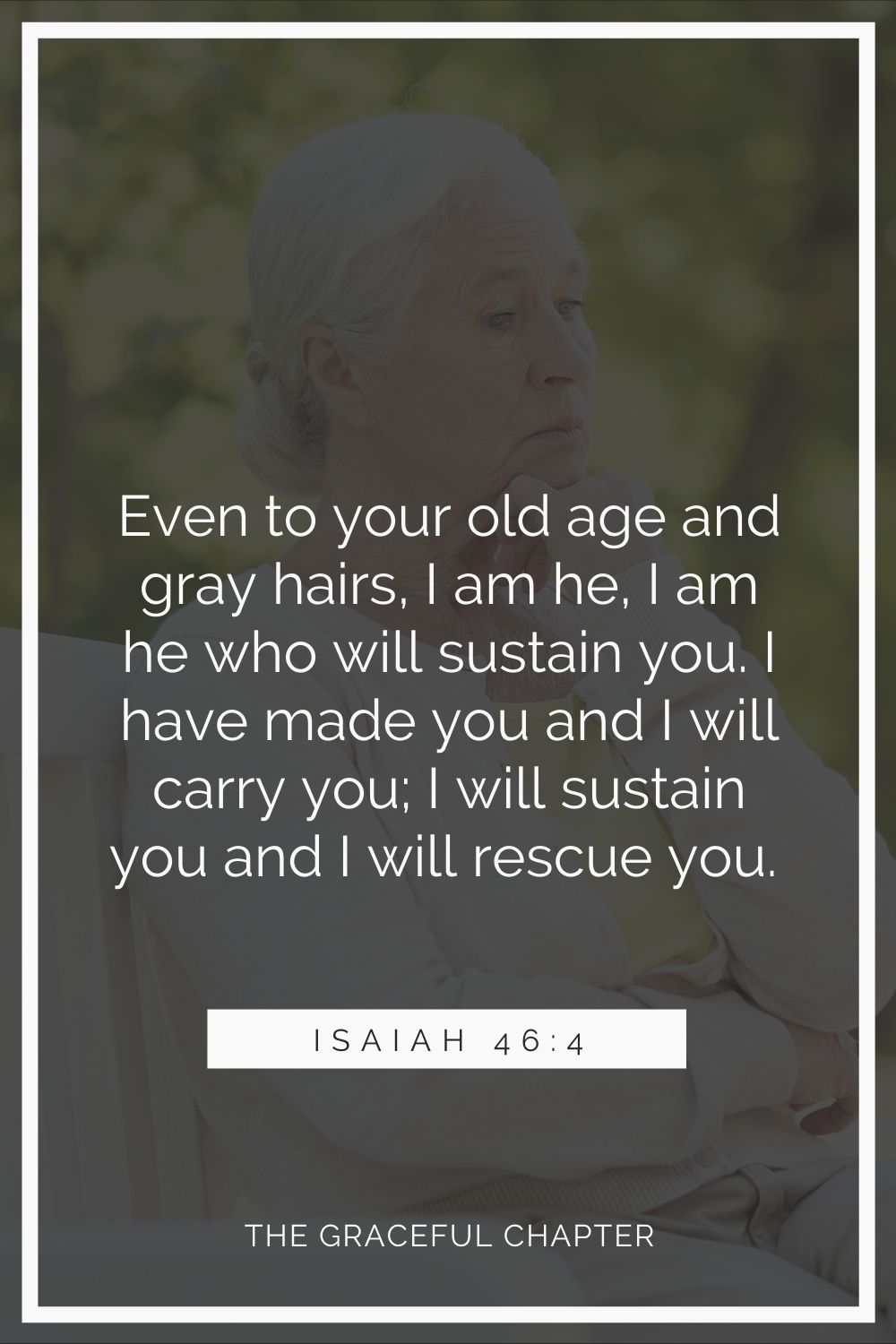 Isaiah 46:4
Even to your old age and gray hairs
I am he, I am he who will sustain you. I have made you and I will carry you; I will sustain you and I will rescue you.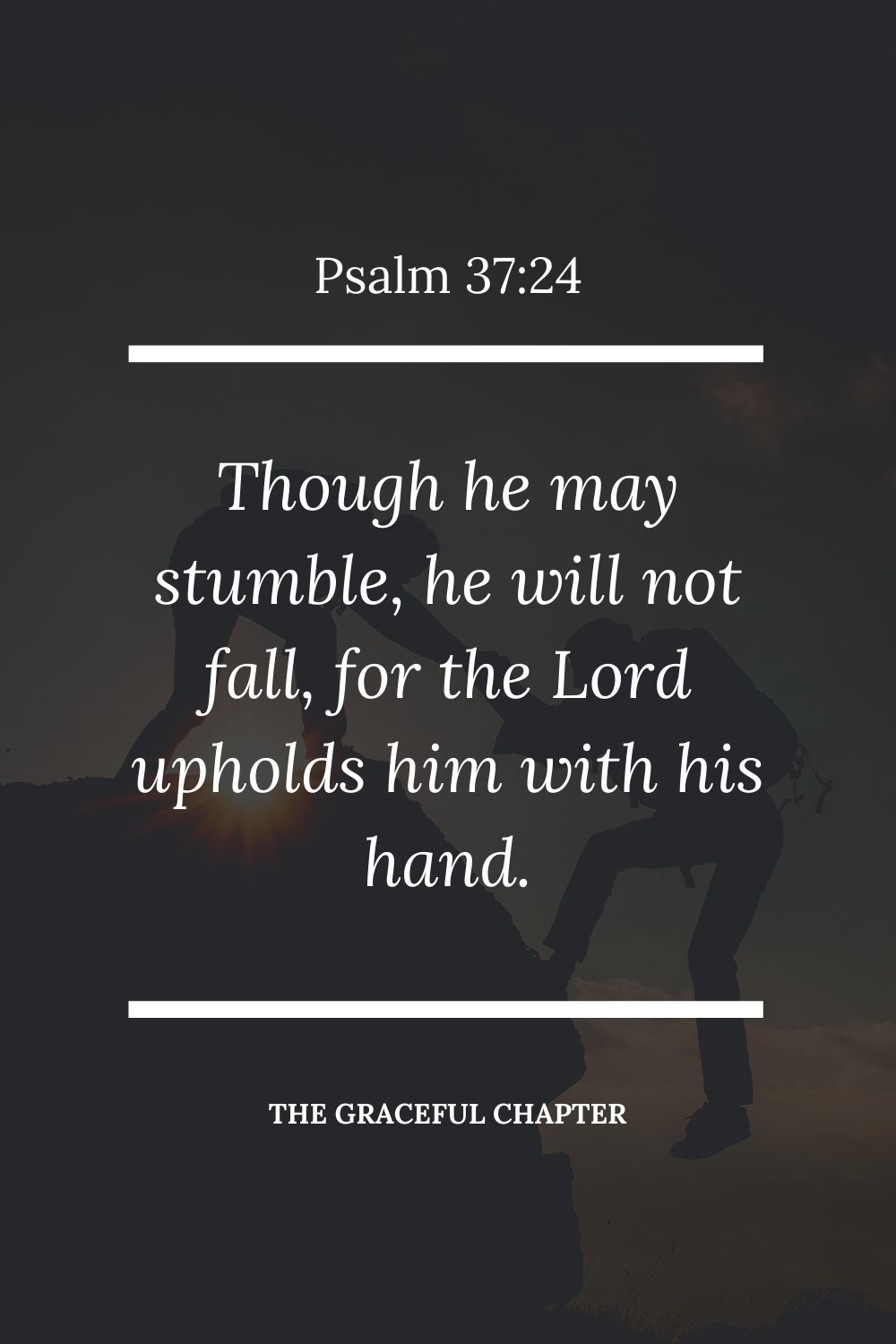 Psalm 37:24
Though he may stumble, he will not fall, for the Lord upholds him with his hand.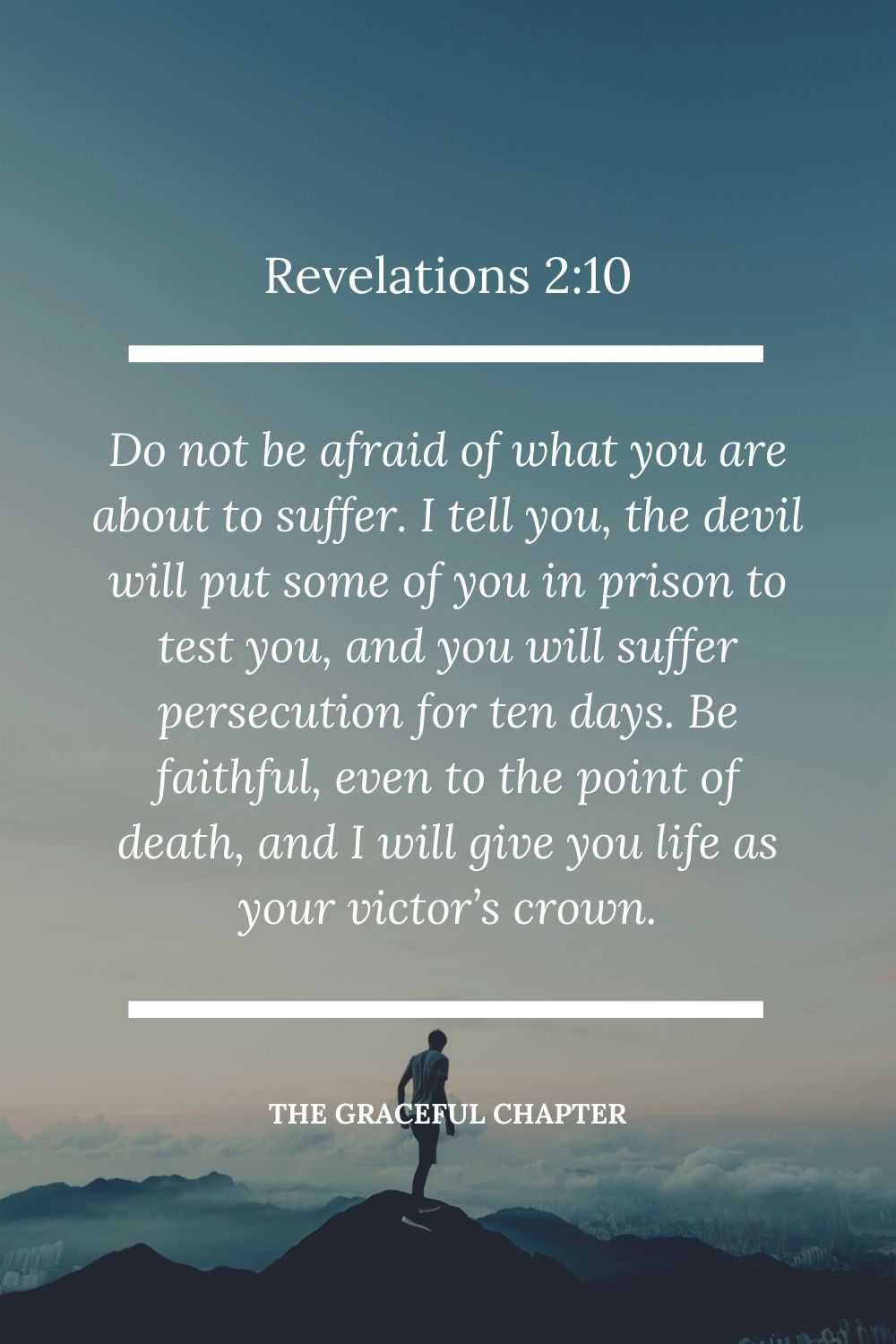 Revelations 2:10
Do not be afraid of what you are about to suffer. I tell you, the devil will put some of you in prison to test you, and you will suffer persecution for ten days. Be faithful, even to the point of death, and I will give you life as your victor's crown.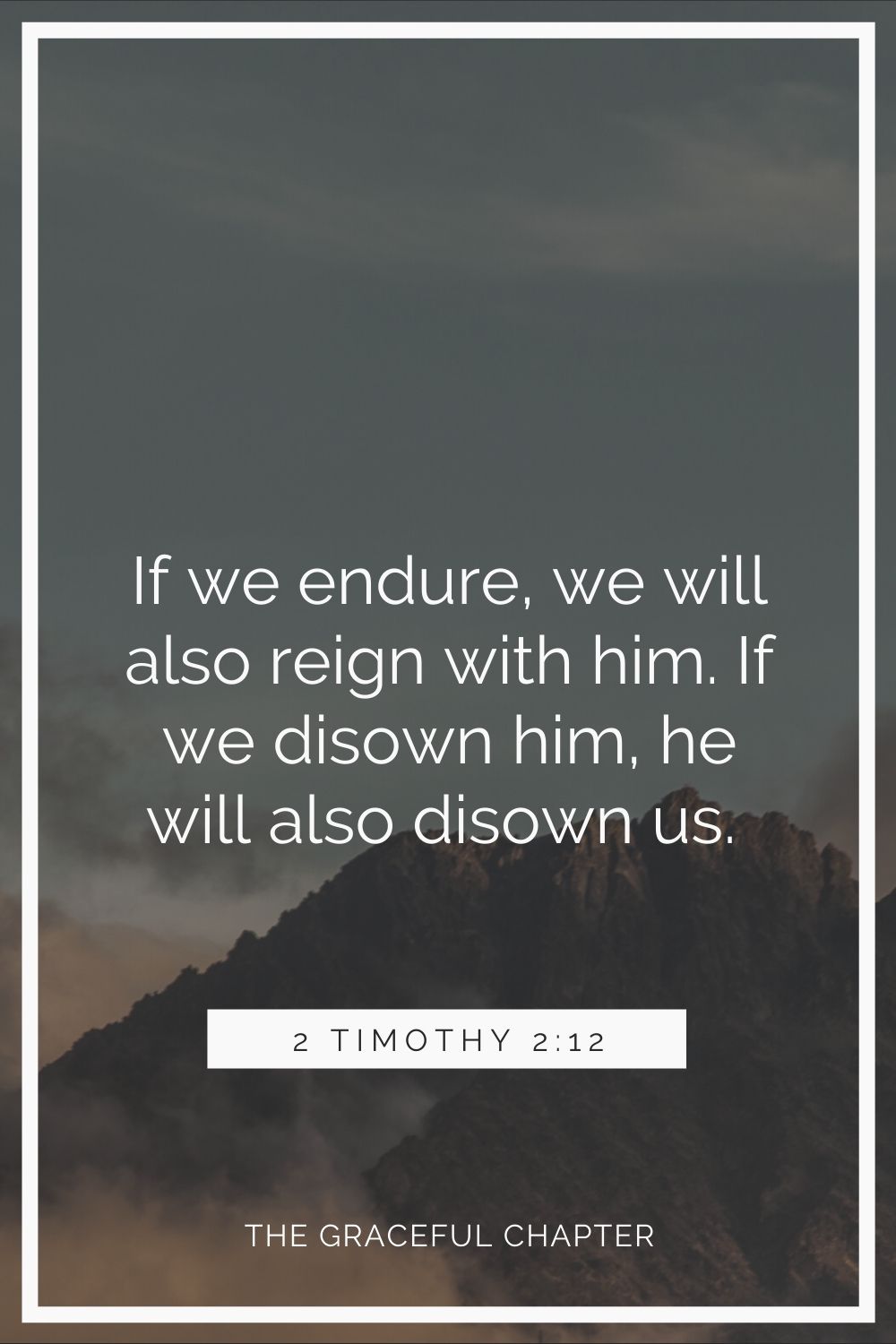 2 Timothy 2:12
if we endure, we will also reign with him. If we disown him, he will also disown us.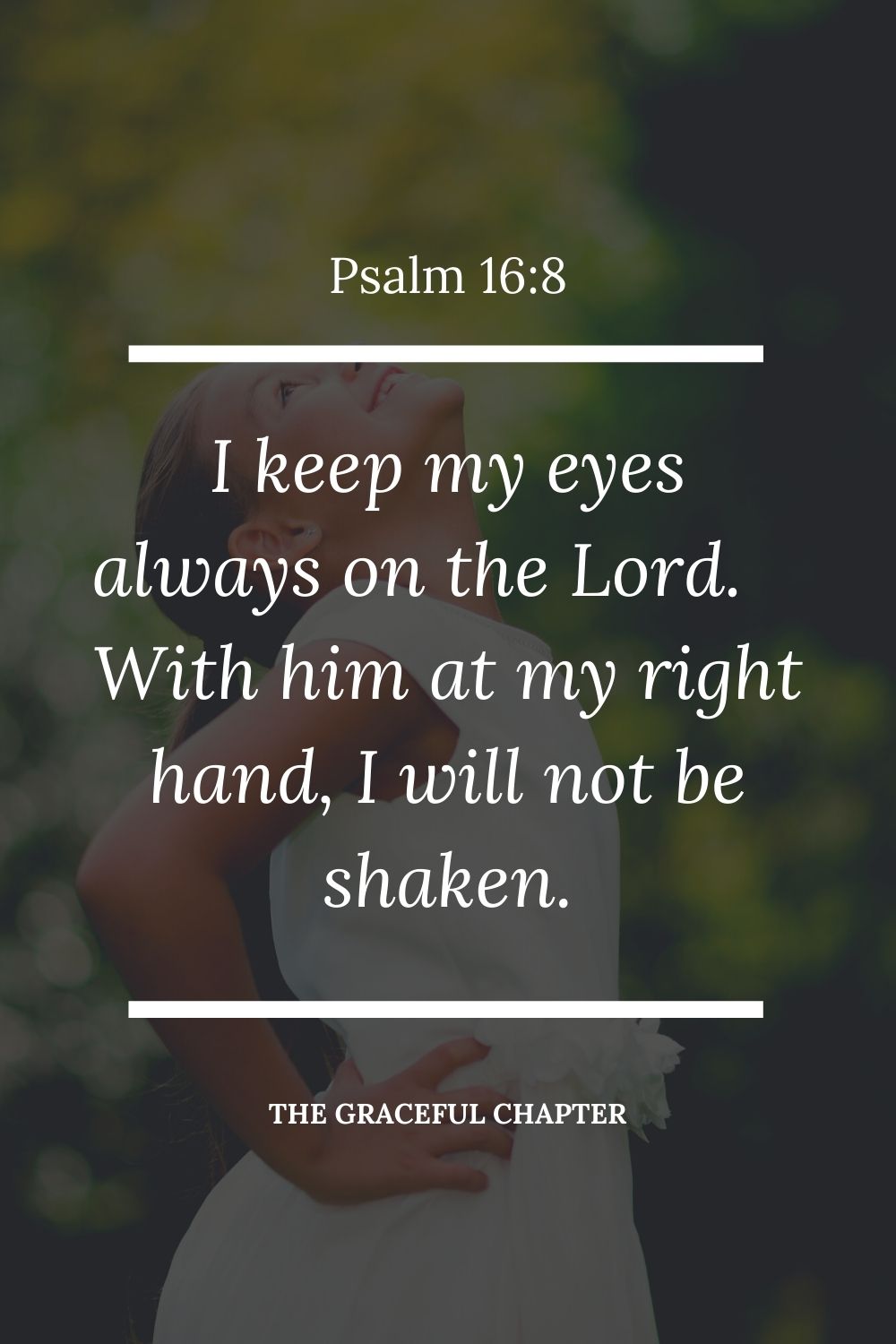 Psalm 16:8
I keep my eyes always on the Lord.
With him at my right hand, I will not be shaken.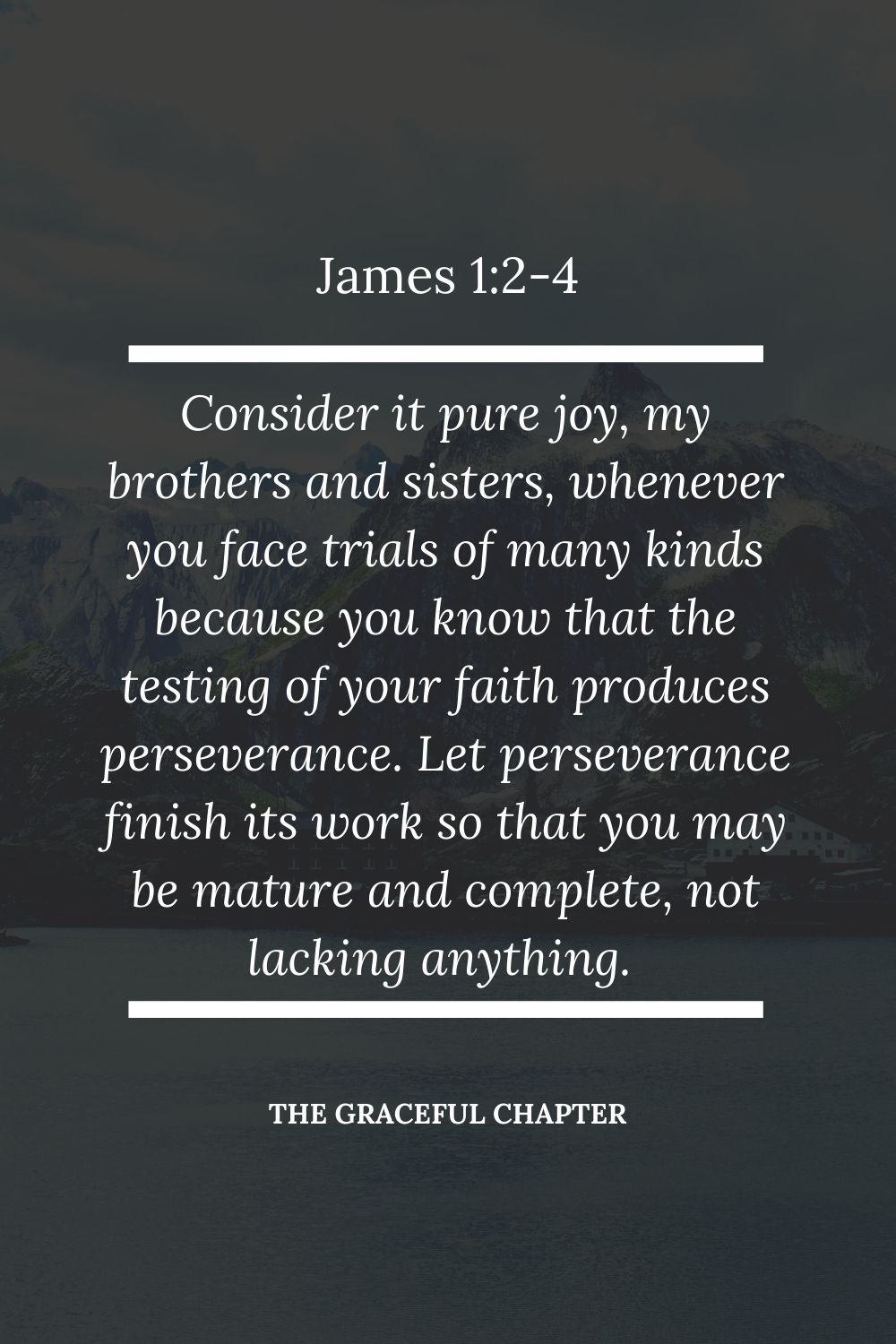 James 1:2-4
Consider it pure joy, my brothers and sisters, whenever you face trials of many kinds, because you know that the testing of your faith produces perseverance. Let perseverance finish its work so that you may be mature and complete, not lacking anything.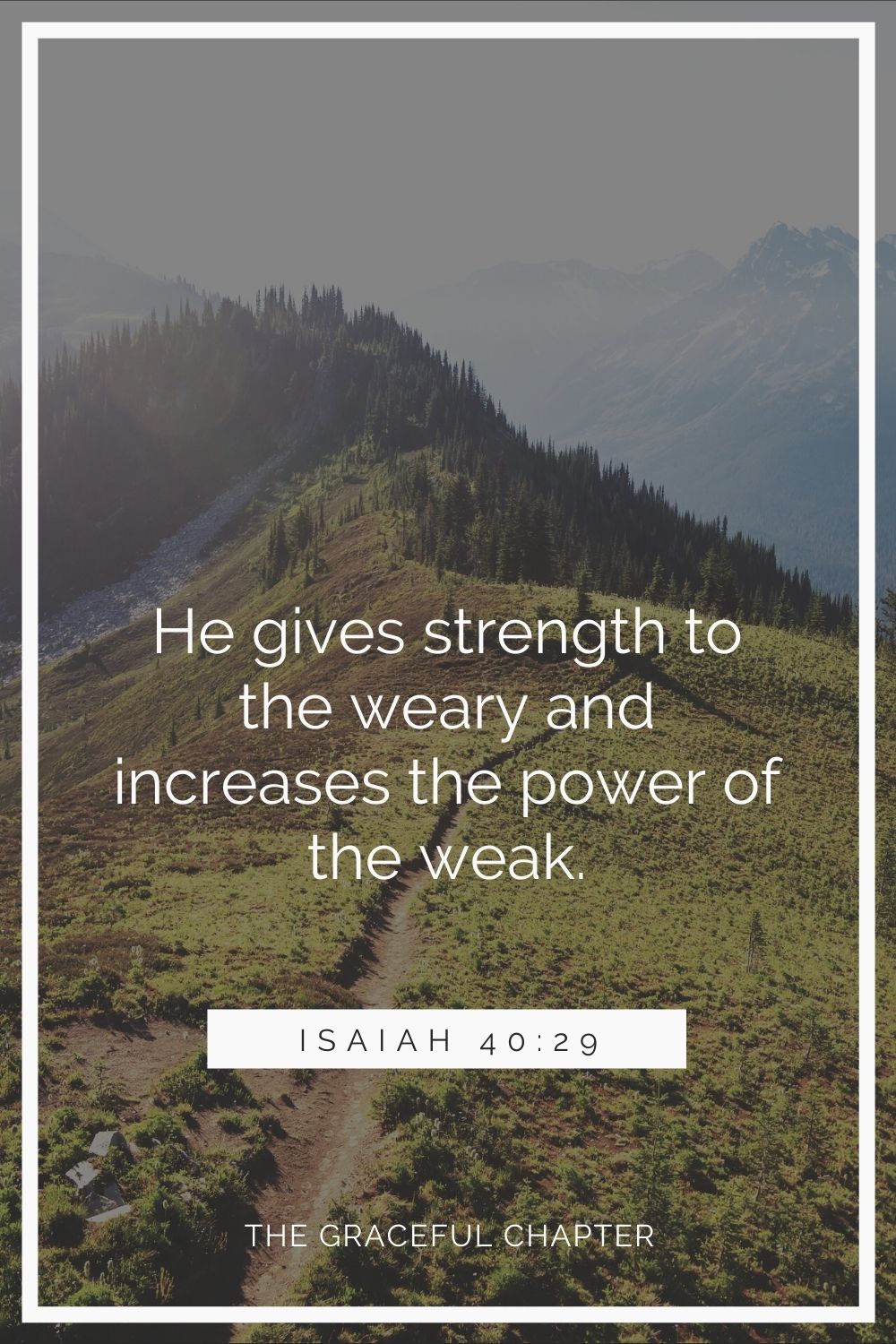 Isaiah 40:29
He gives strength to the weary
and increases the power of the weak.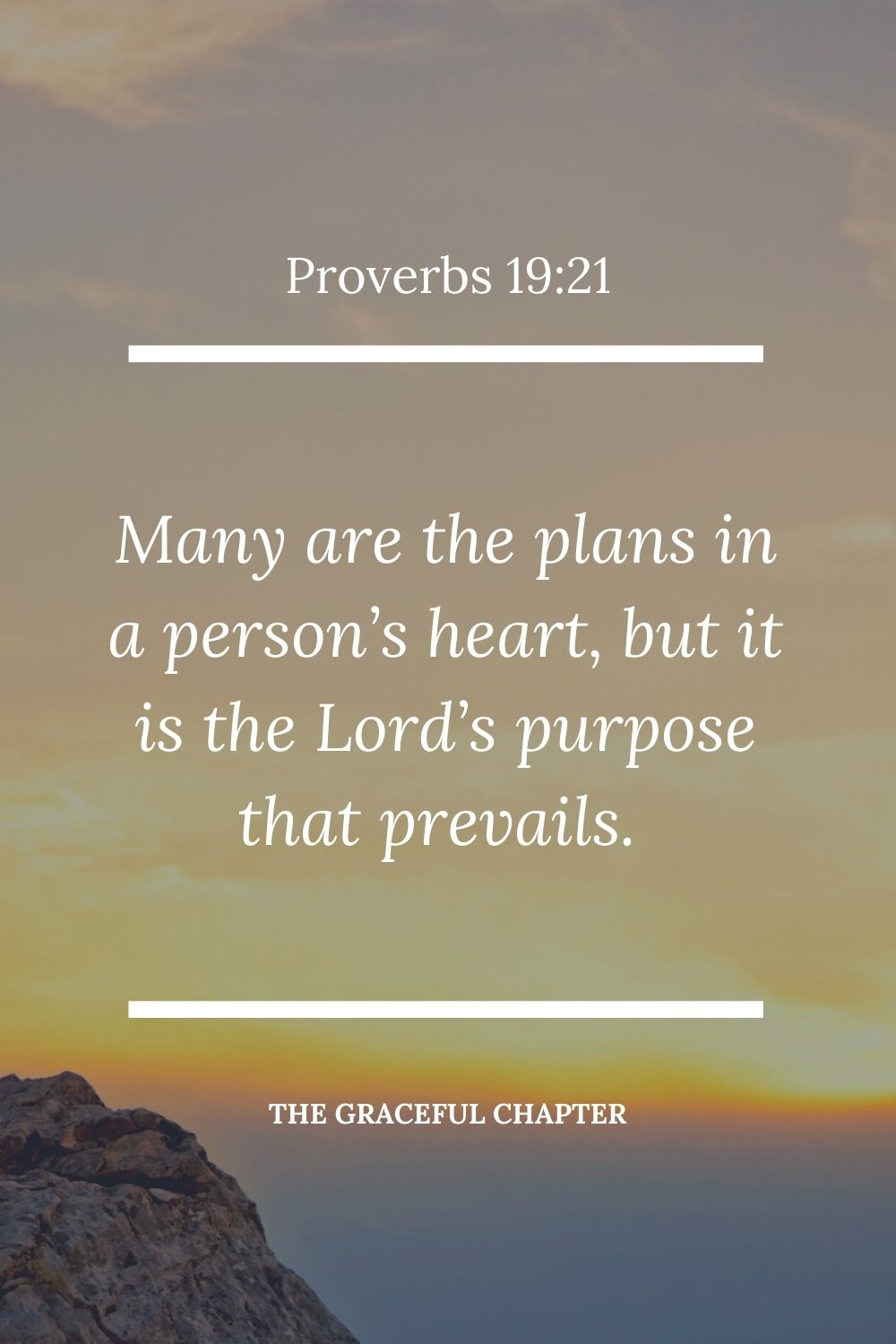 Proverbs 19:21
Many are the plans in a person's heart, but it is the Lord's purpose that prevails.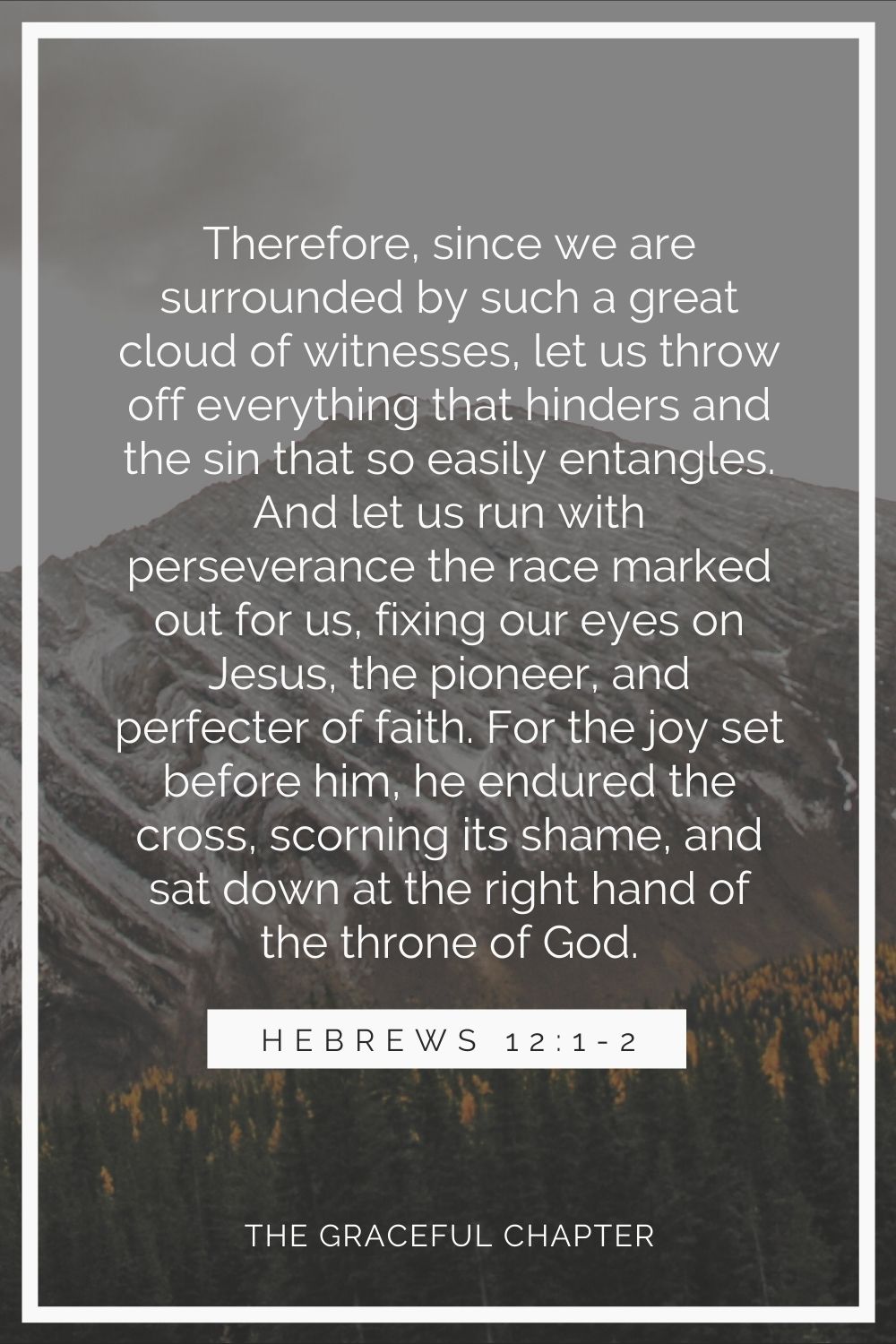 Hebrews 12:1-2
Therefore, since we are surrounded by such a great cloud of witnesses, let us throw off everything that hinders and the sin that so easily entangles. And let us run with perseverance the race marked out for us. Fixing our eyes on Jesus, the pioneer, and perfecter of faith. For the joy set before him, he endured the cross, scorning its shame, and sat down at the right hand of the throne of God.

Revelations 2:2-3
I know your deeds, your hard work, and your perseverance. I know that you cannot tolerate wicked people, that you have tested those who claim to be apostles but are not, and have found them false. You have persevered and have endured hardships for my name, and have not grown weary.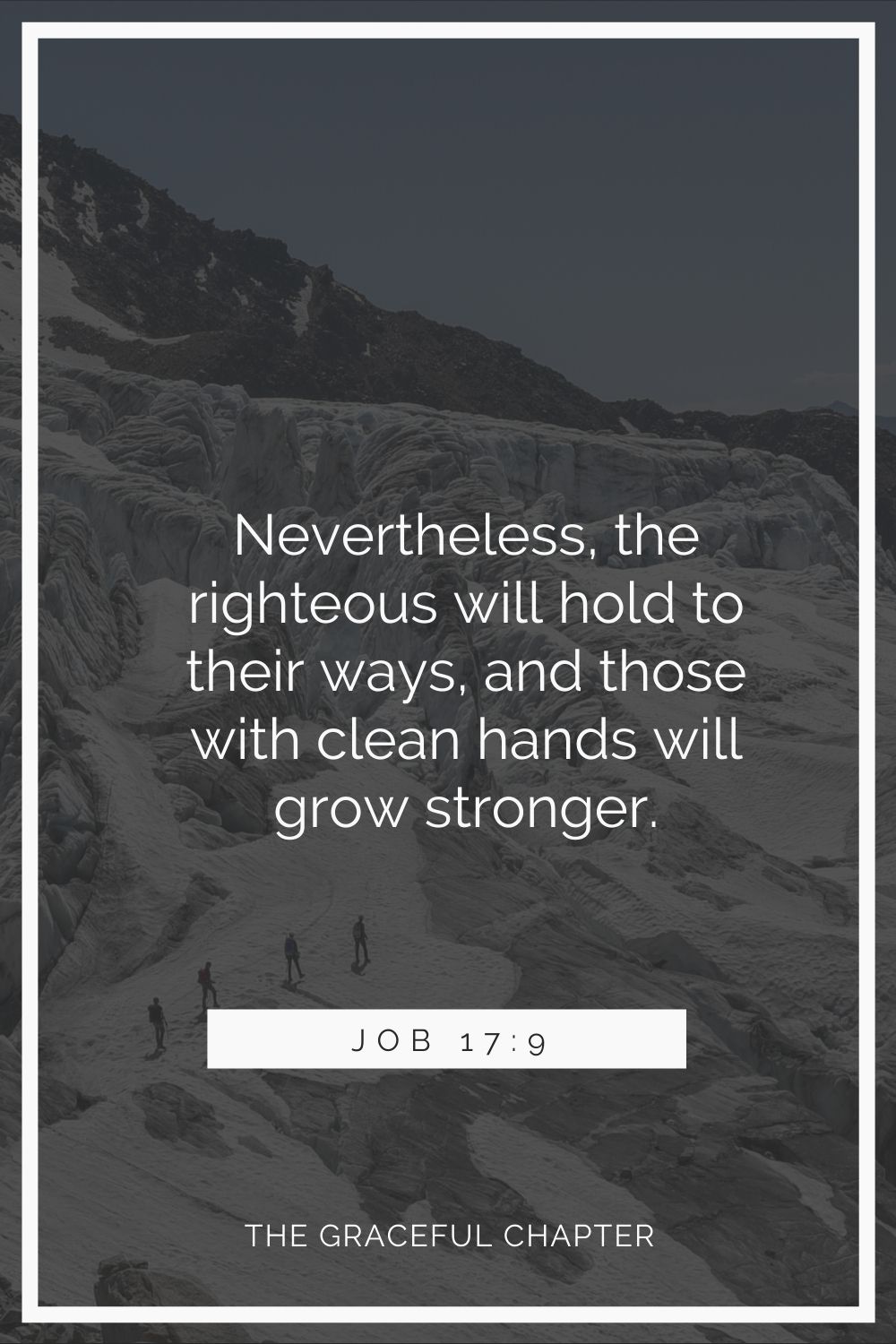 Job 17:9
Nevertheless, the righteous will hold to their ways, and those with clean hands will grow stronger.

Romans 5:3-5
Not only so, but we also glory in our sufferings, because we know that suffering produces perseverance; perseverance, character; and character, hope. And hope does not put us to shame, because God's love has been poured out into our hearts through the Holy Spirit, who has been given to us.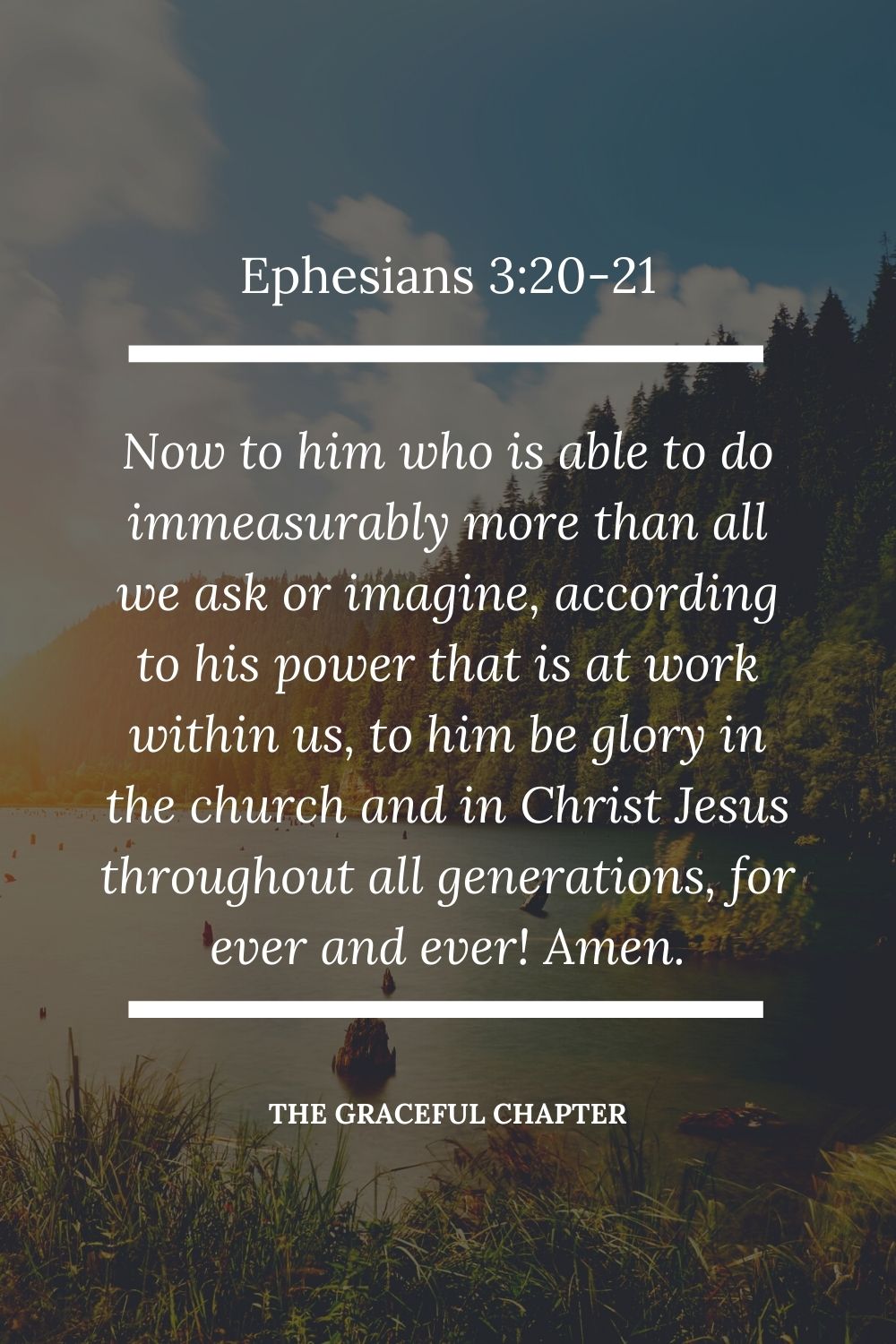 Ephesians 3:20-21
Now to him who is able to do immeasurably more than all we ask or imagine, according to his power that is at work within us,  to him be glory in the church and in Christ Jesus throughout all generations, forever and ever! Amen.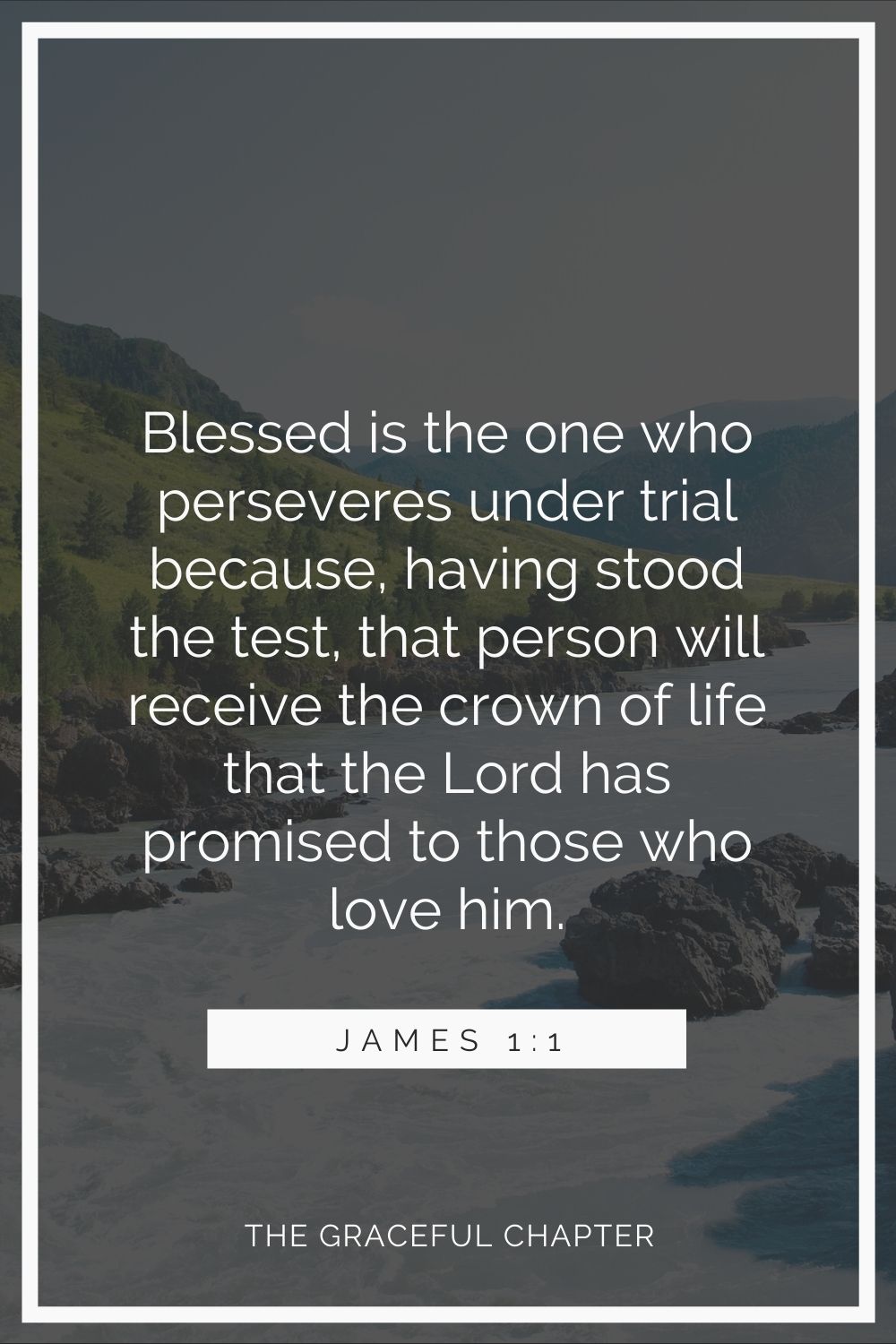 James 1:1
Blessed is the one who perseveres under trial because, having stood the test, that person will receive the crown of life that the Lord has promised to those who love him.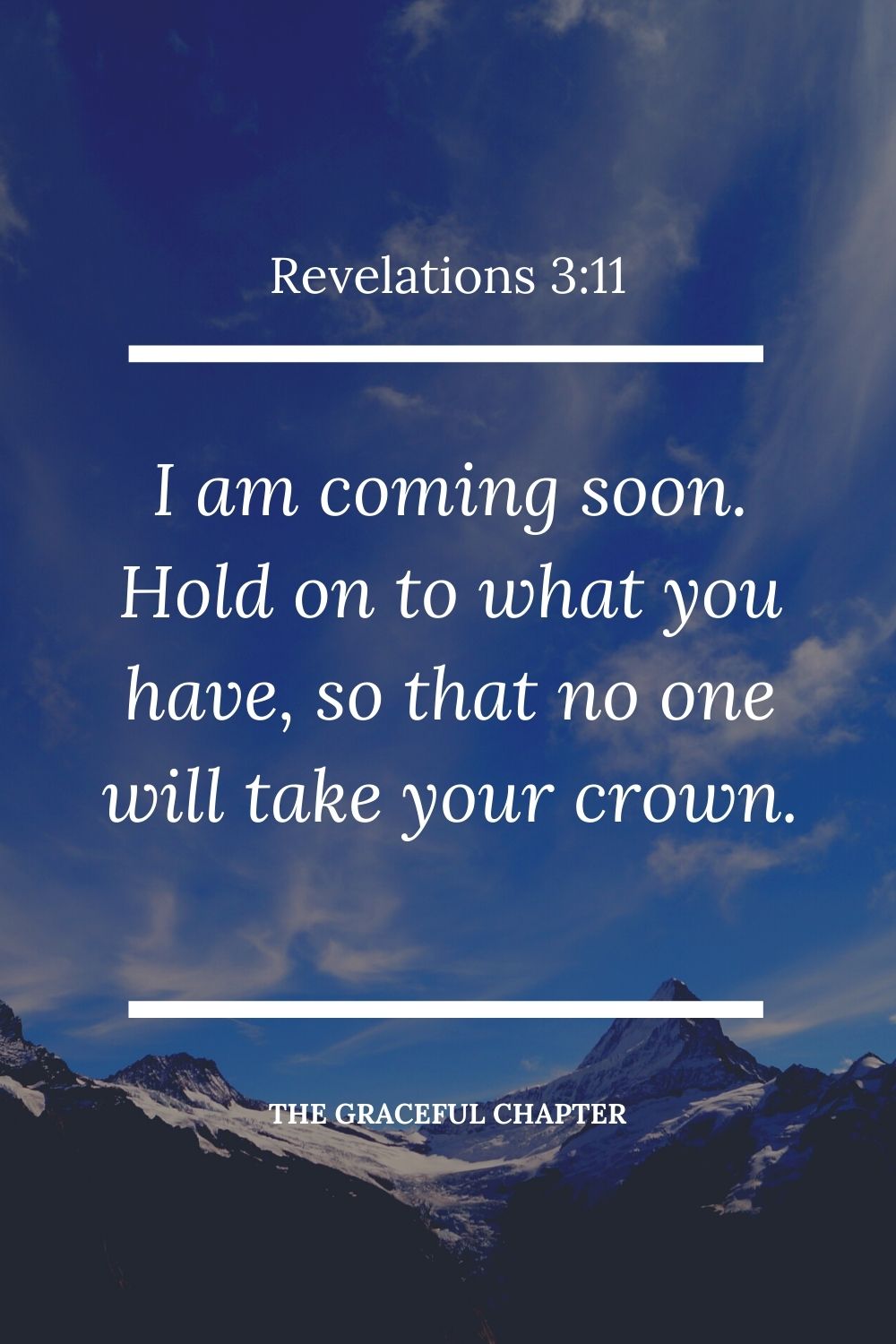 Revelations 3:11
I am coming soon. Hold on to what you have, so that no one will take your crown.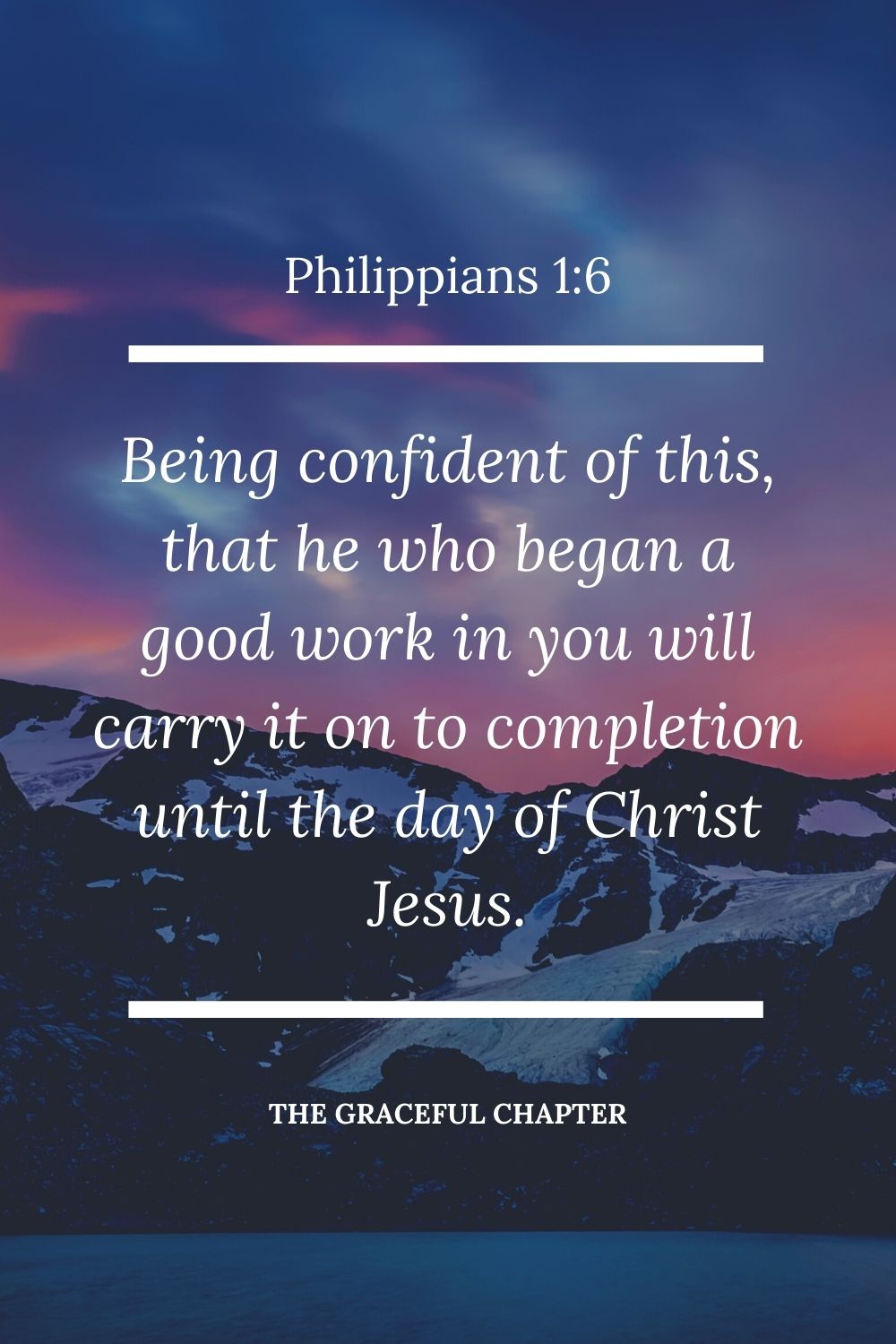 Philippians 1:6
Being confident of this, that he who began a good work in you will carry it on to completion until the day of Christ Jesus.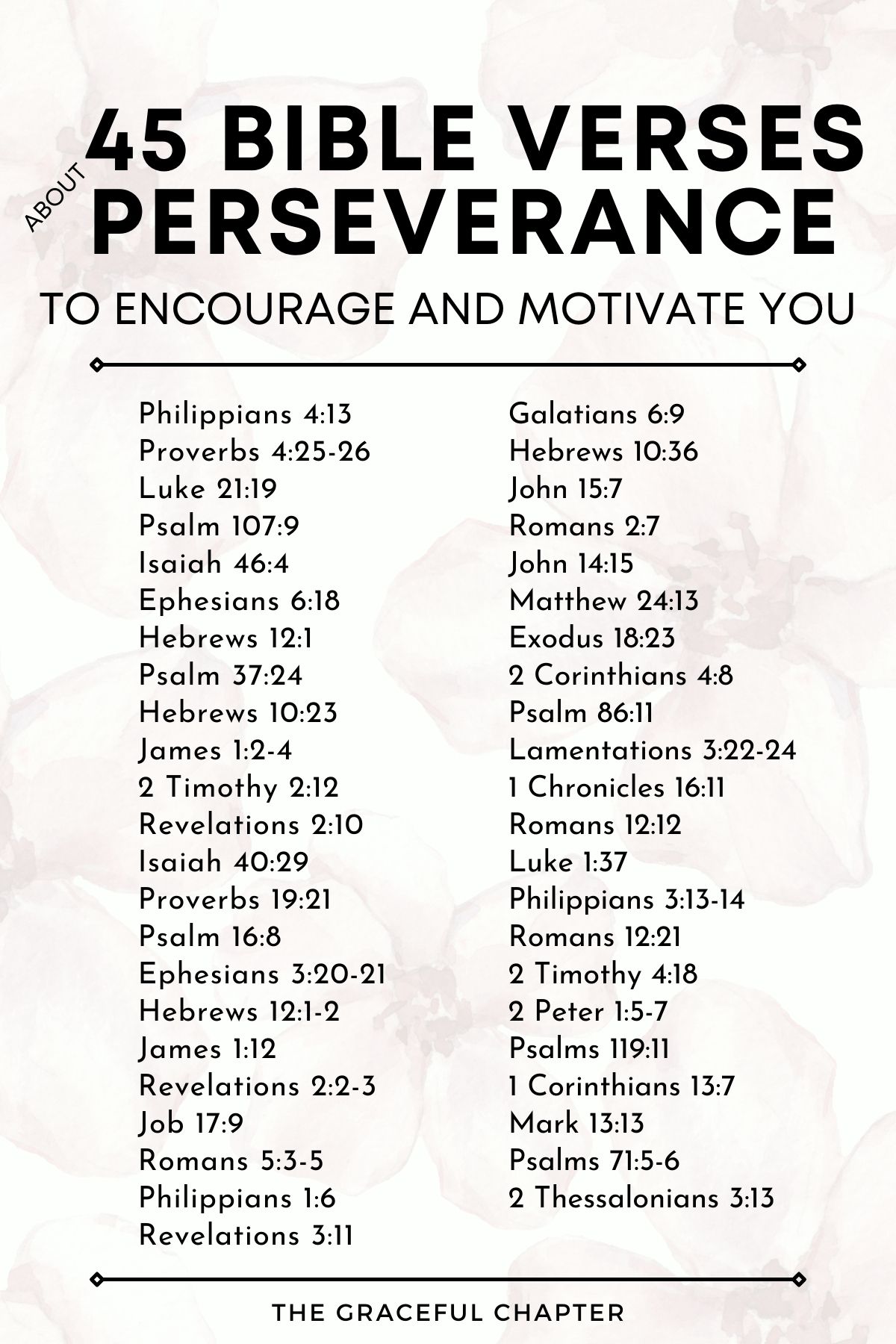 Prayer for perseverance
Gracious Lord,
Thank you for your love and grace in my life
Thank you for always being with me and not forsaking me
I come before you this day in prayer for perseverance
Help me to move past the difficult circumstances I face
Give me the strength and courage to endure these hard times I face
I strongly believe that you have great plans for me, so I will not be weary
I will not give up hope and I certainly will not stop trusting in you.
Help me focus on submitting to your will
Help me to learn and grow as I persevere
Help me to stand firm no matter what challenge comes my way
In Jesus' name, I pray,
Amen