Anger is an emotion that everybody is going to experience at one point or another. It is an emotion that makes us know that we do not like something. But anger can do more harm than good if you don't control your anger.
The word of God teaches us how to control our emotions and the importance of remaining calm and letting love lead. Below are some bible verses about anger to help calm you down when circumstances make you angry.
Bible verses about anger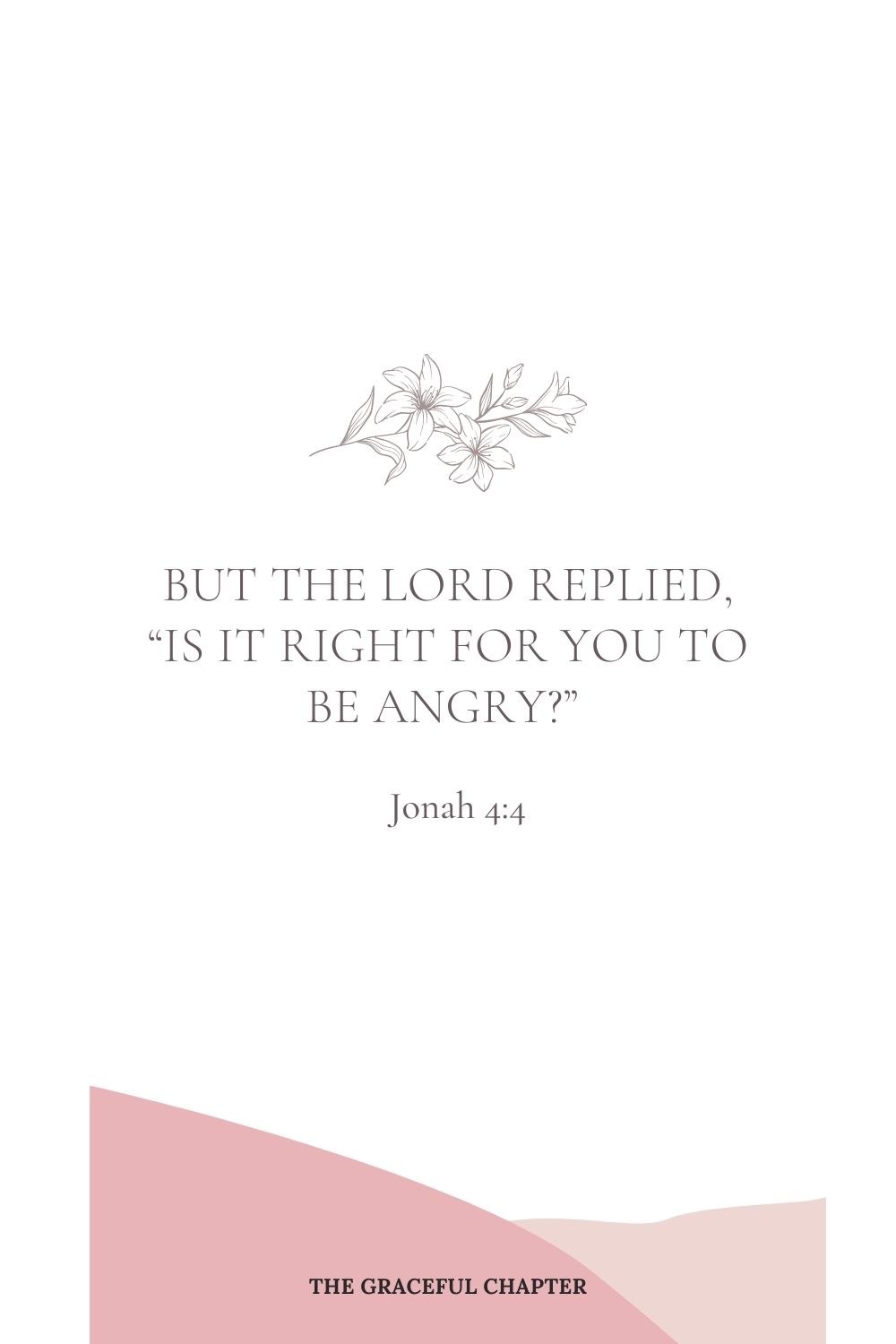 But the Lord replied, "Is it right for you to be angry?"
Jonah 4:4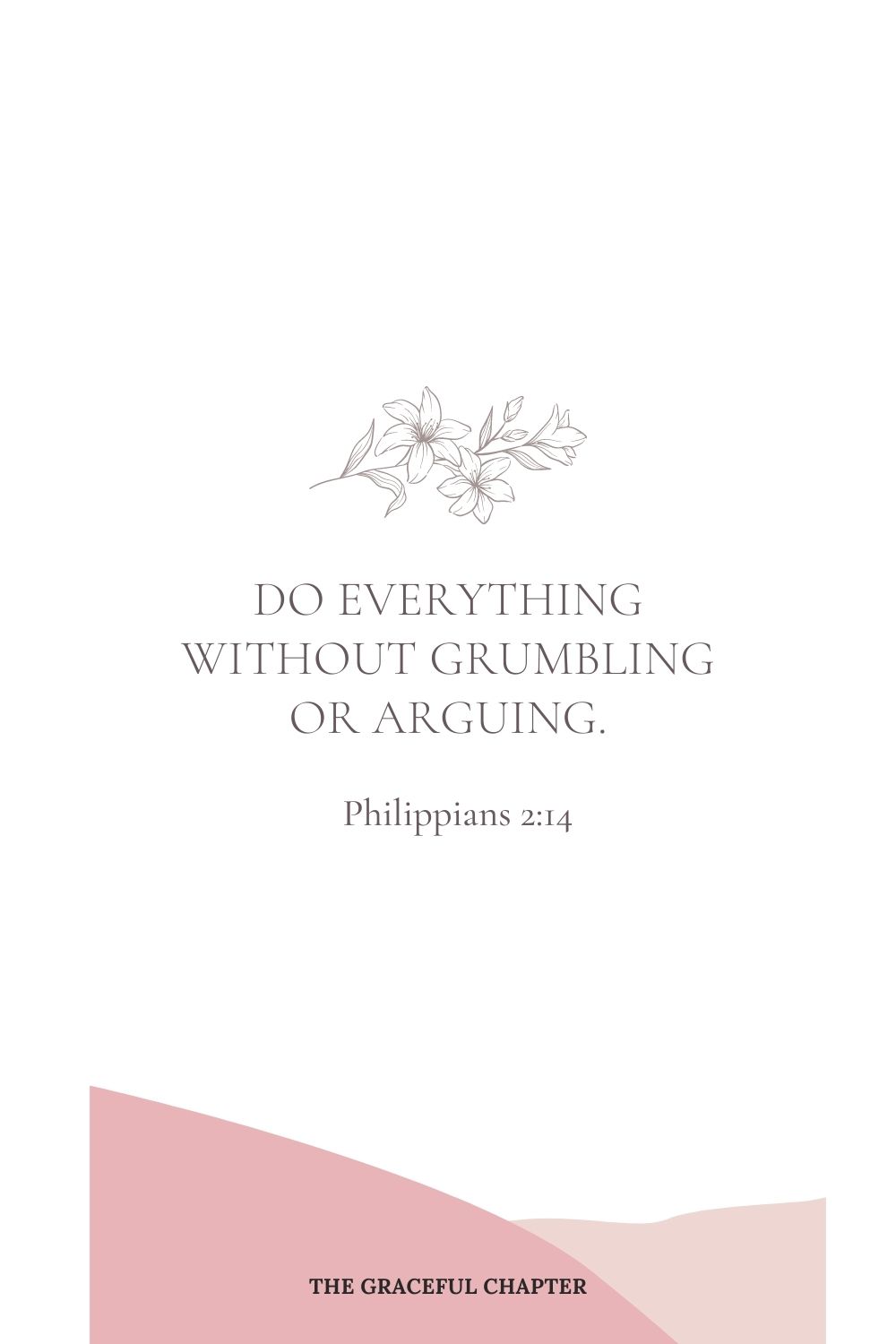 Do everything without grumbling or arguing.
Philippians 2:14

But because of your stubbornness and your unrepentant heart, you are storing up wrath against yourself for the day of God's wrath, when his righteous judgment will be revealed.
Romans 2:5
Where there is strife, there is pride,
 but wisdom is found in those who take advice.
Proverbs 13:10
Fools show their annoyance at once, but the prudent overlook an insult.
Proverbs 12:16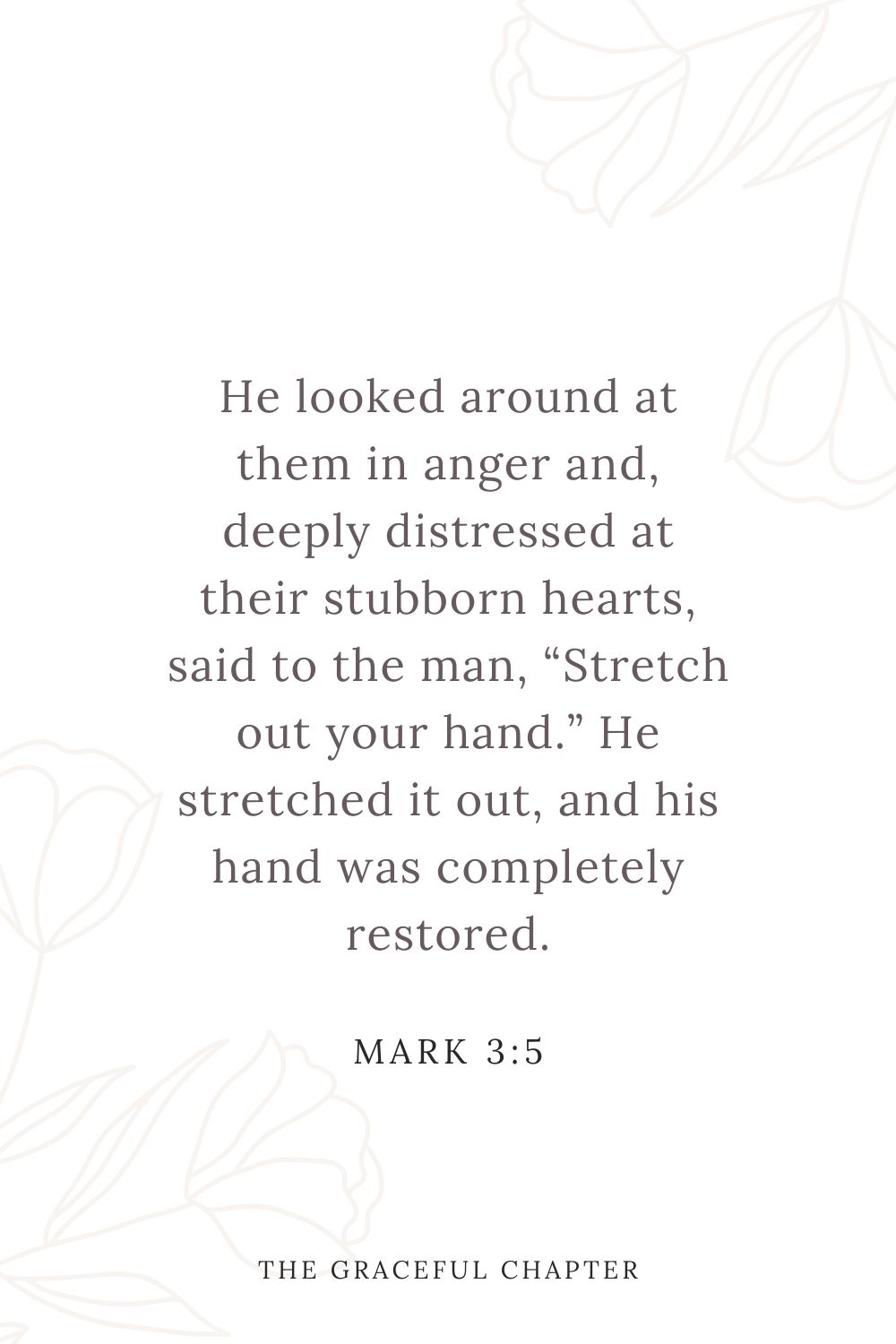 He looked around at them in anger and, deeply distressed at their stubborn hearts, said to the man, "Stretch out your hand." He stretched it out, and his hand was completely restored.
Mark 3:5
"'Do not hate a fellow Israelite in your heart. Rebuke your neighbor frankly so you will not share in their guilt. 'Do not seek revenge or bear a grudge against anyone among your people, but love your neighbor as yourself. I am the Lord.
Leviticus 19:17-18
Do not let any unwholesome talk come out of your mouths, but only what is helpful for building others up according to their needs, that it may benefit those who listen.
Ephesians 4:29
Do not be quickly provoked in your spirit, for anger resides in the lap of fools.
Ecclesiastes 7:9
A gentle answer turns away wrath,
but a harsh word stirs up anger.
Proverbs 15:1
"In your anger do not sin" Do not let the sun go down while you are still angry.
Ephesians 4:26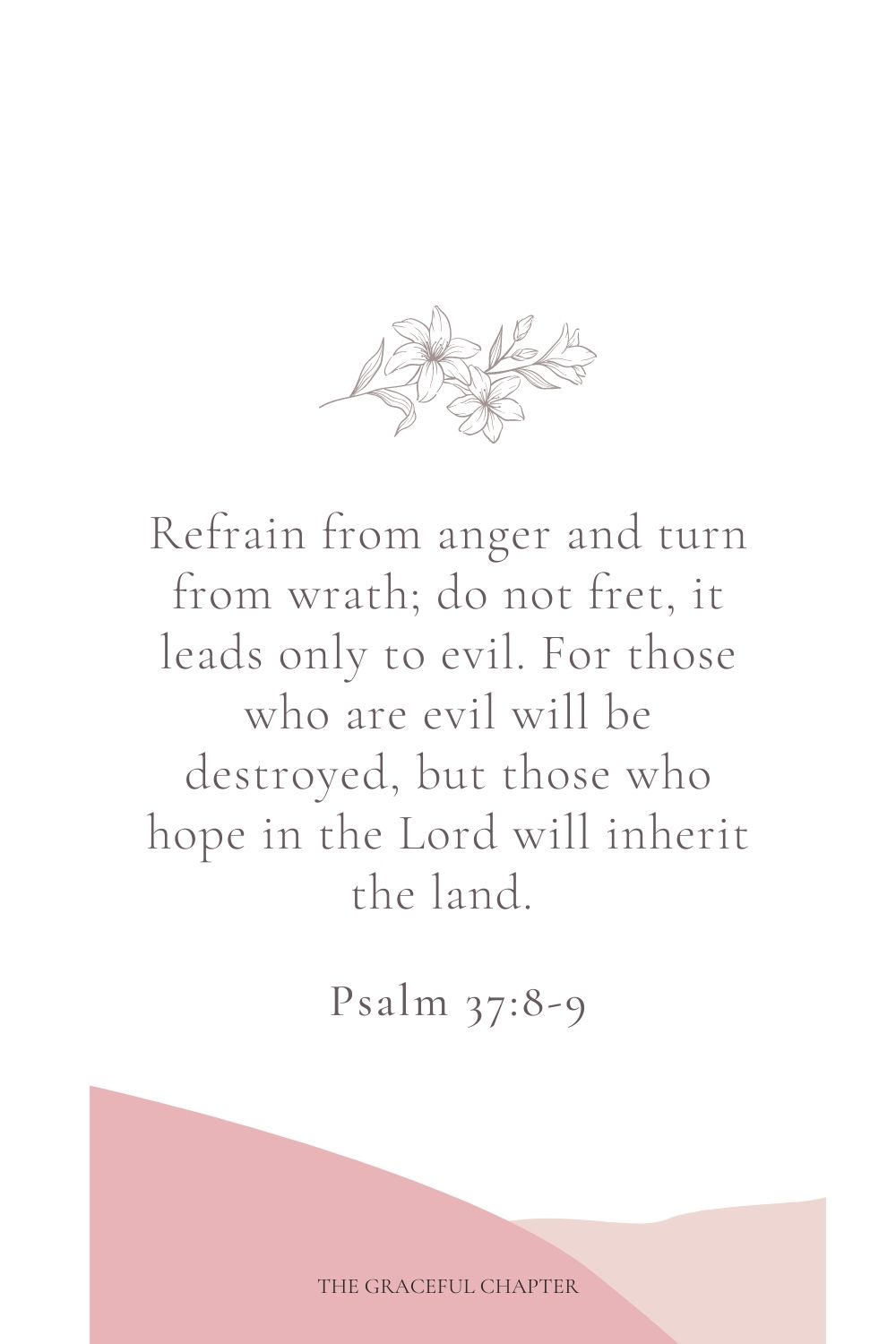 Refrain from anger and turn from wrath; do not fret—it leads only to evil. For those who are evil will be destroyed, but those who hope in the Lord will inherit the land.
Psalm 37:8-9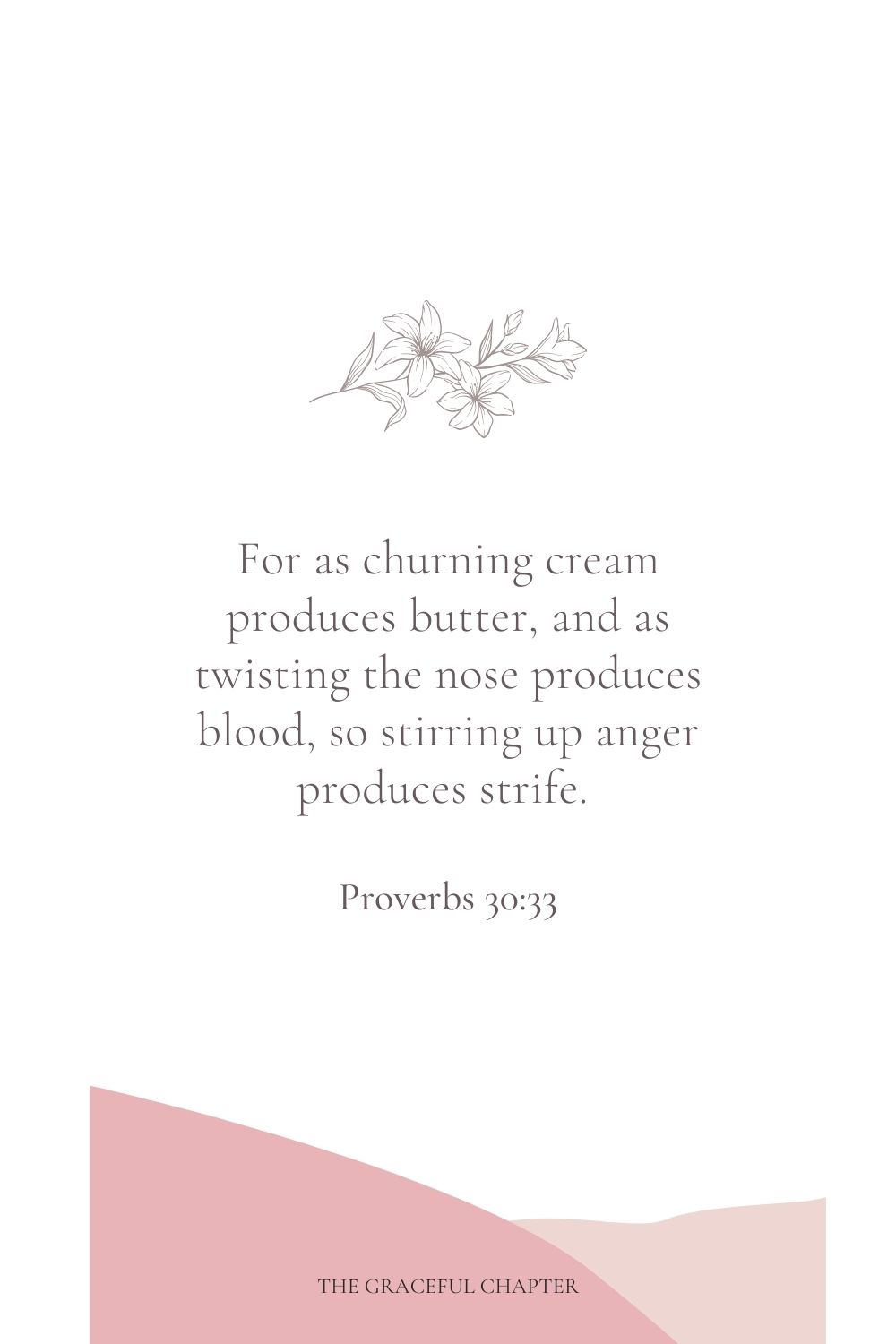 For as churning cream produces butter, and as twisting the nose produces blood, so stirring up anger produces strife.
Proverbs 30:33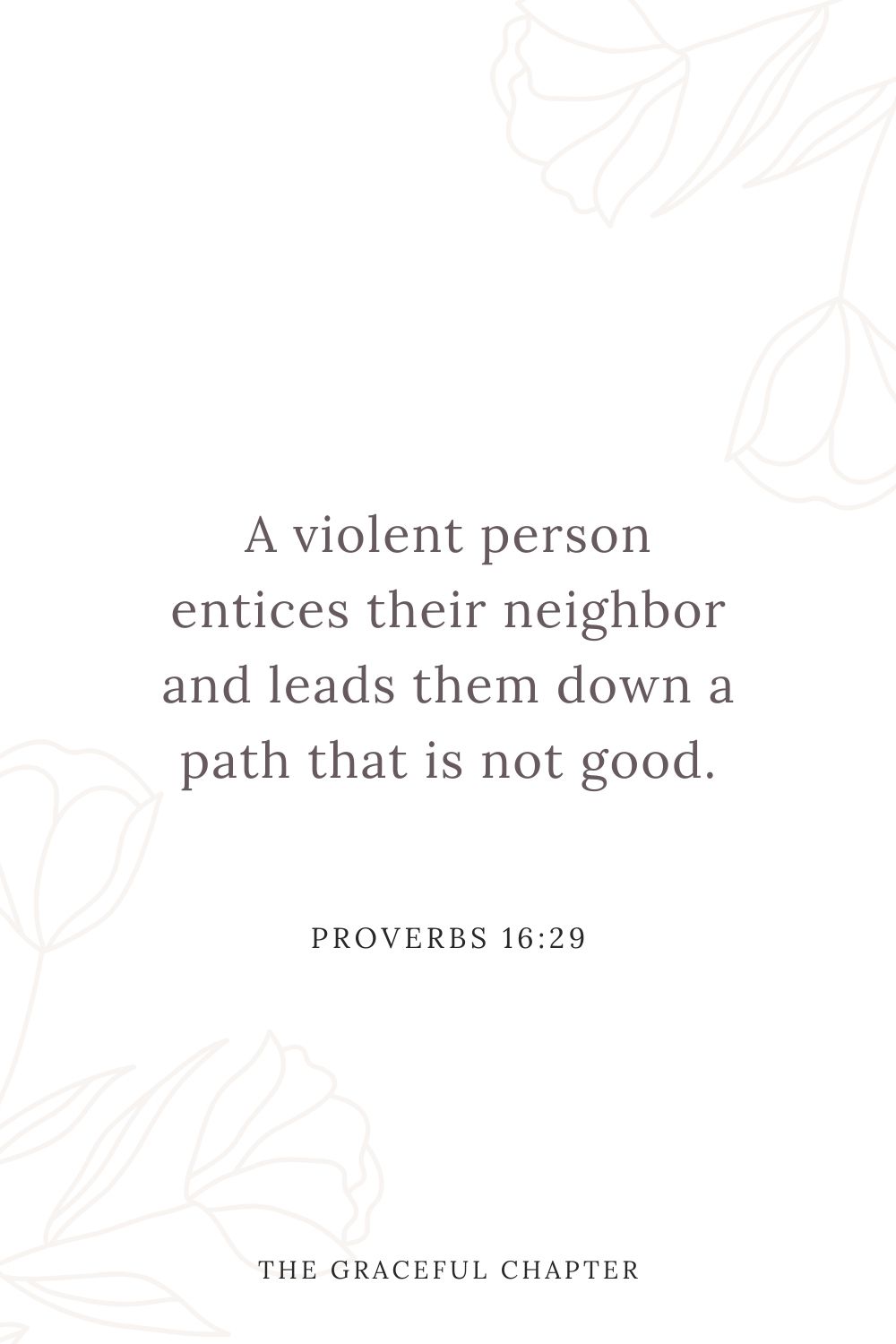 A violent person entices their neighbor and leads them down a path that is not good.
Proverbs 16:29
Anyone who hates a brother or sister is a murderer, and you know that no murderer has eternal life residing in him.
1 John 3:15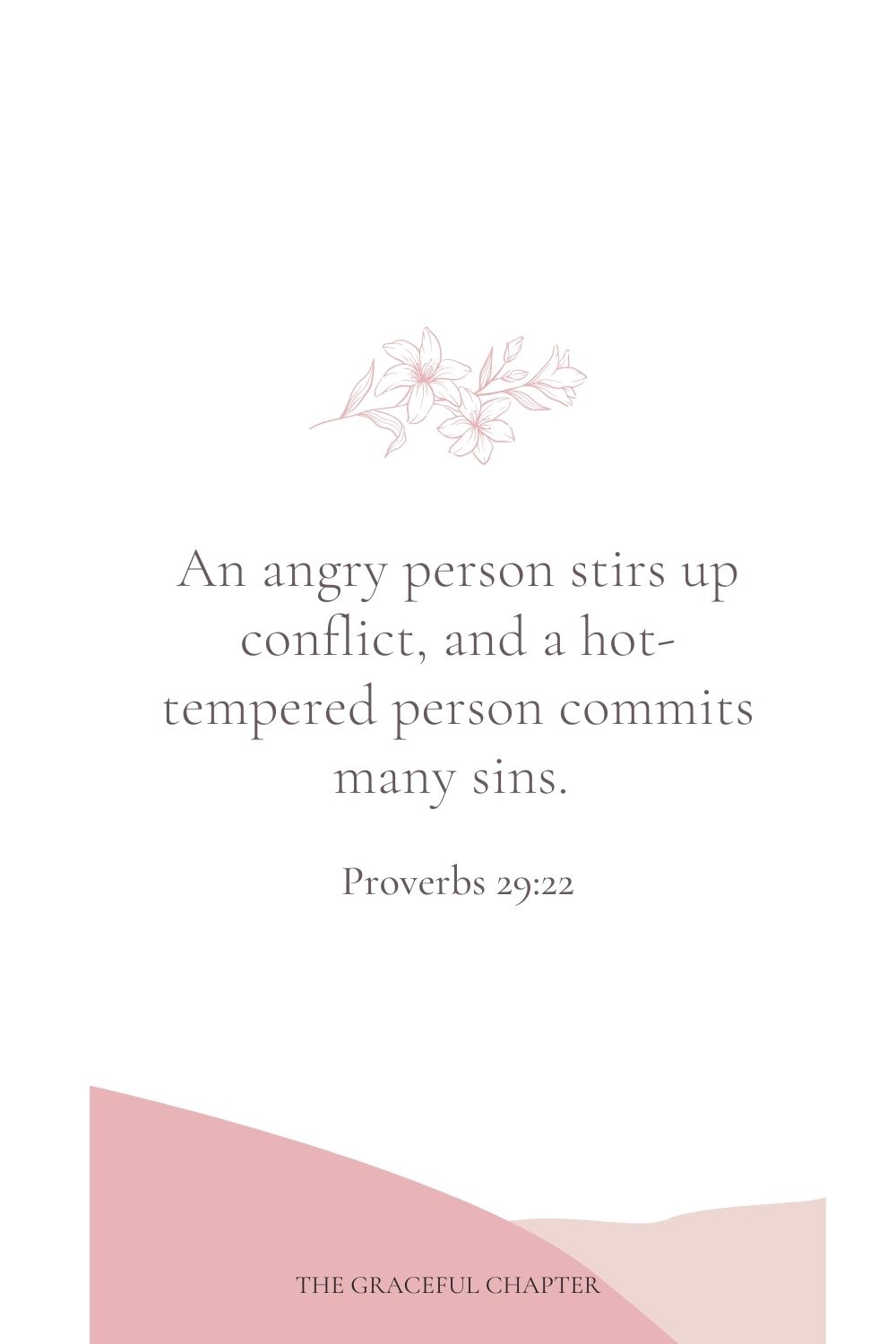 An angry person stirs up conflict,
and a hot-tempered person commits many sins.
Proverbs 29:22
A quick-tempered person does foolish things, and the one who devises evil schemes is hated.
Proverbs 14:17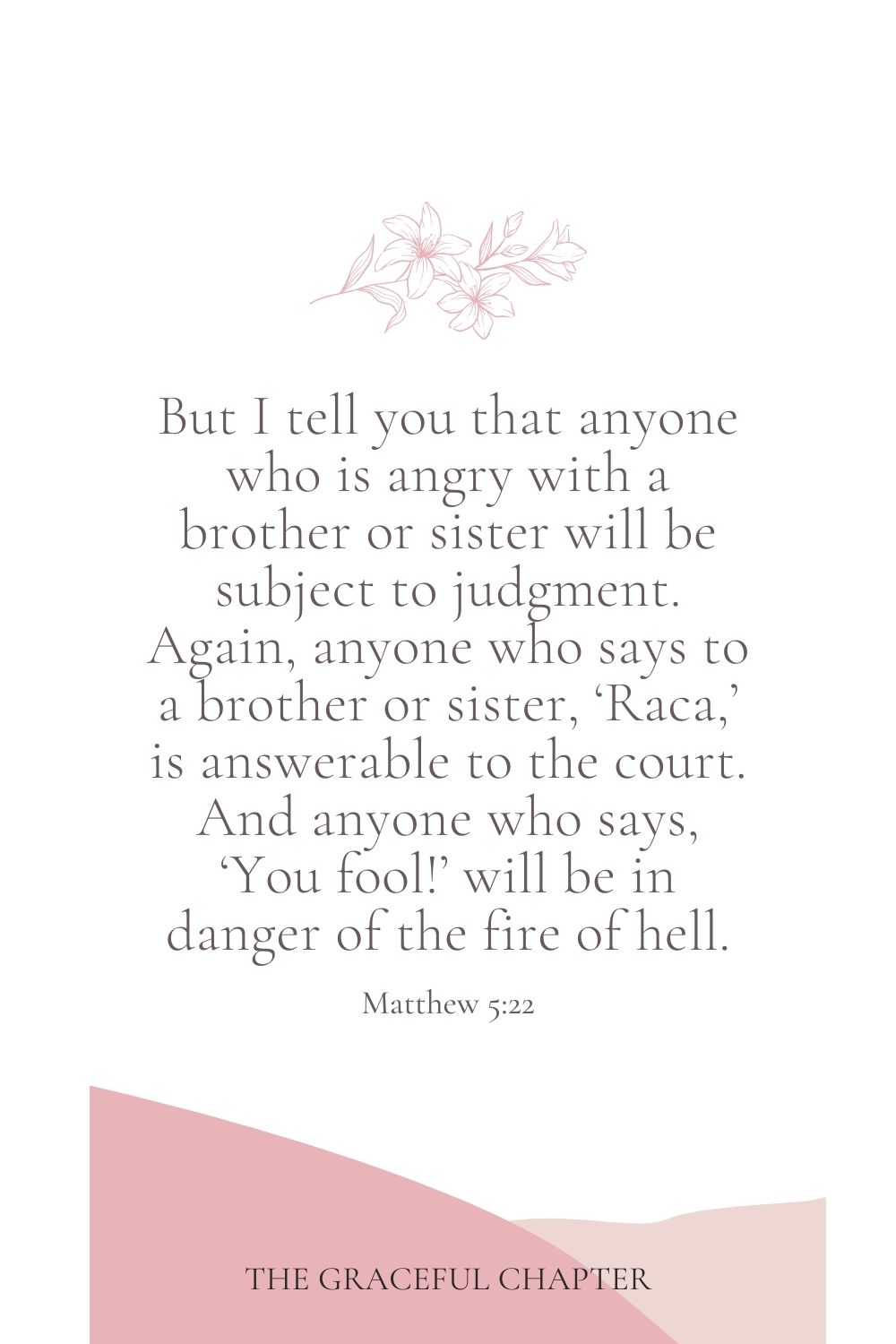 But I tell you that anyone who is angry with a brother or sister will be subject to judgment. Again, anyone who says to a brother or sister, 'Raca,' is answerable to the court. And anyone who says, 'You fool!' will be in danger of the fire of hell.
Matthew 5:22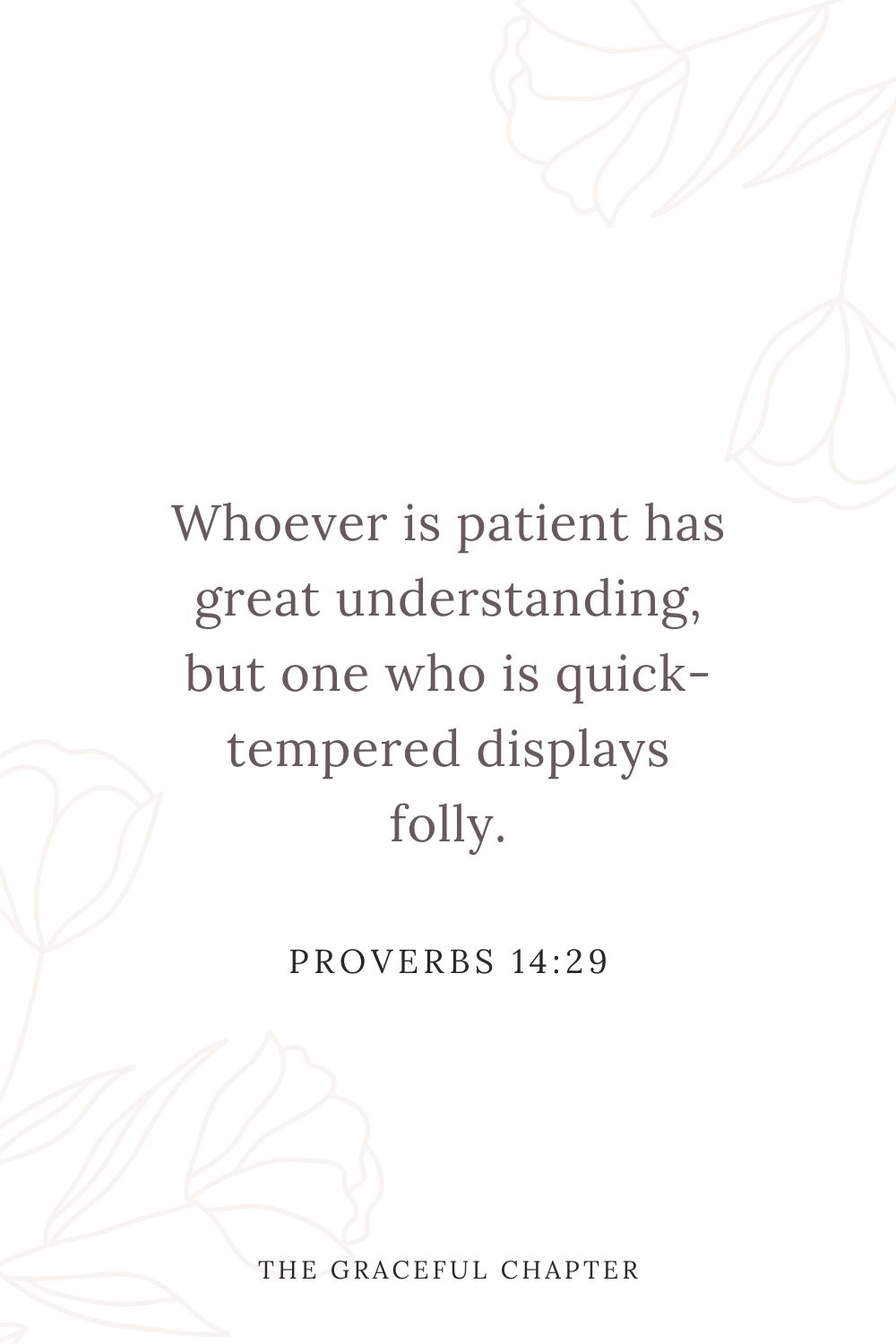 Whoever is patient has great understanding, but one who is quick-tempered displays folly.
Proverbs 14:29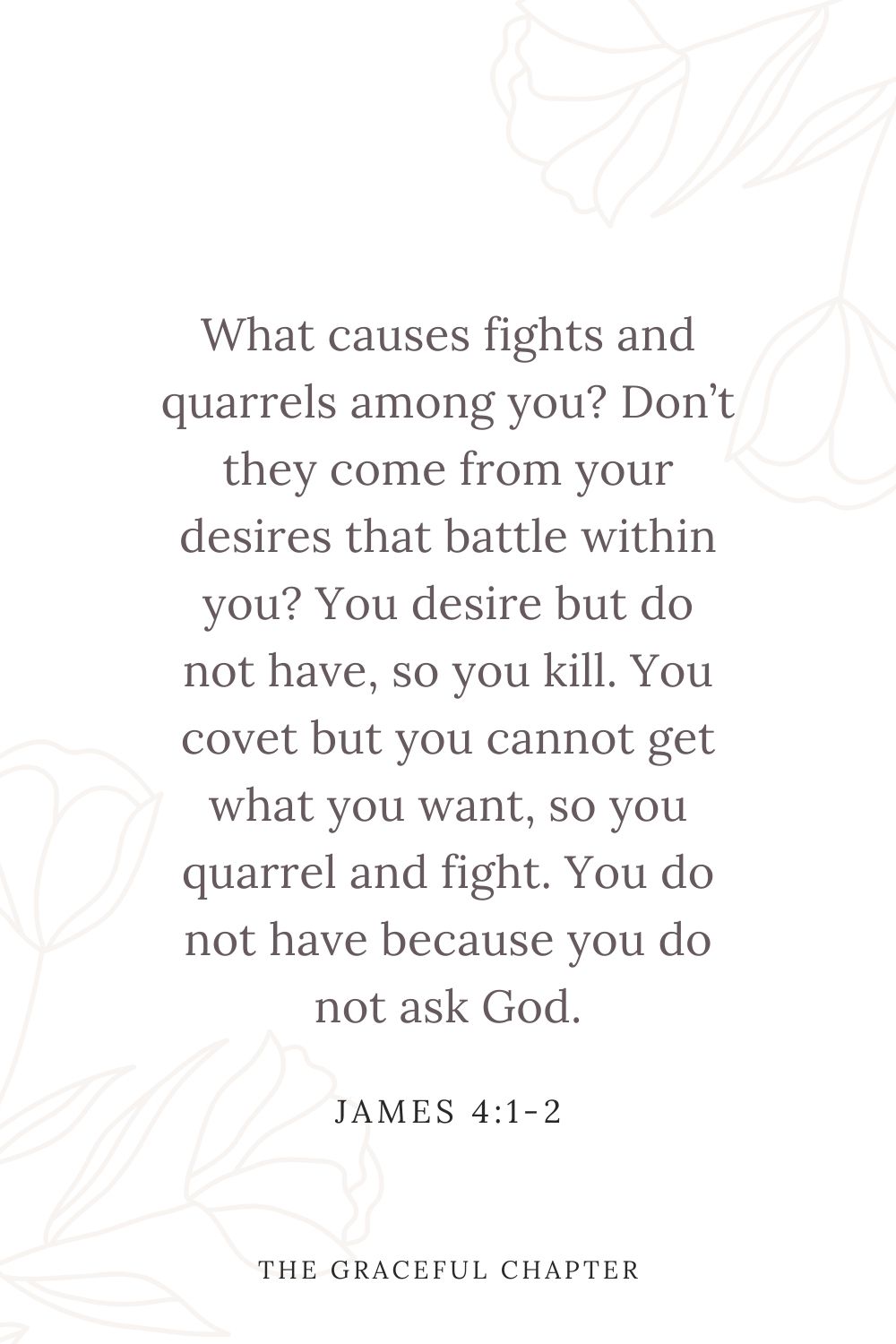 What causes fights and quarrels among you? Don't they come from your desires that battle within you? You desire but do not have, so you kill. You covet but you cannot get what you want, so you quarrel and fight. You do not have because you do not ask God.
James 4:1-2
Do not be overcome by evil, but overcome evil with good.
Romans 12:21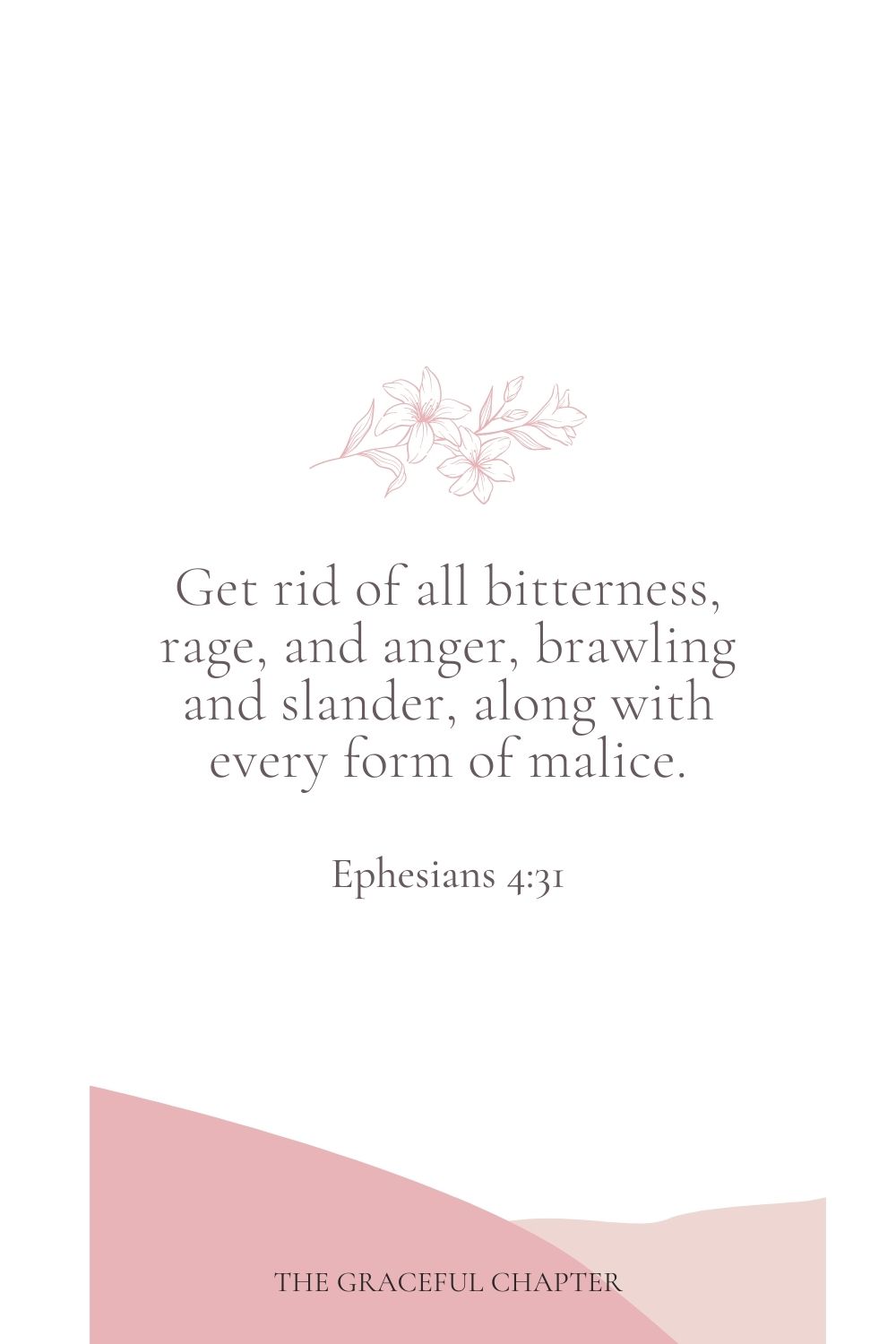 Get rid of all bitterness, rage, and anger, brawling and slander, along with every form of malice.
Ephesians 4:31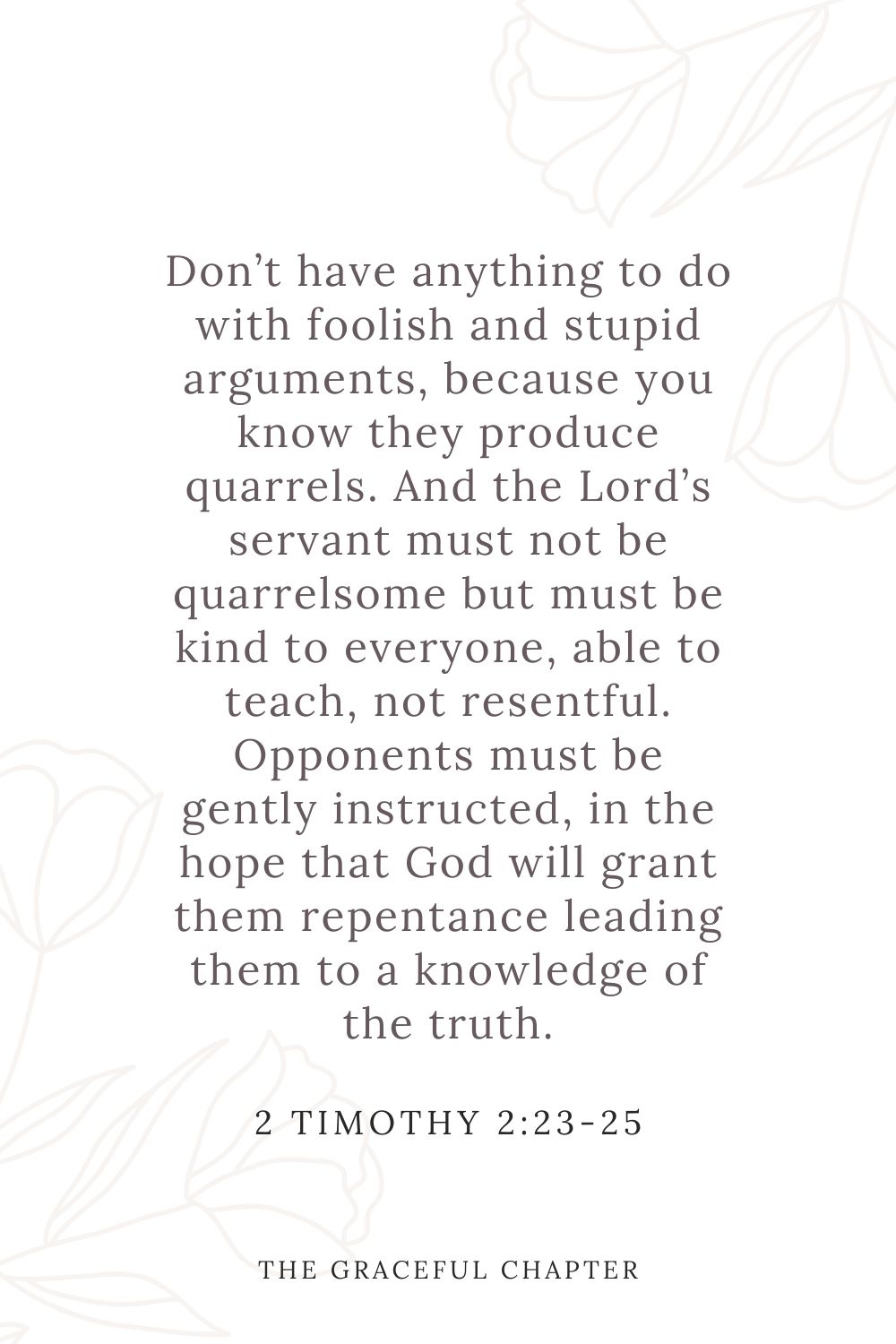 Don't have anything to do with foolish and stupid arguments, because you know they produce quarrels. And the Lord's servant must not be quarrelsome but must be kind to everyone, able to teach, not resentful. Opponents must be gently instructed, in the hope that God will grant them repentance leading them to a knowledge of the truth.
2 Timothy 2:23-25
Fools give full vent to their rage,
but the wise bring calm in the end.
Proverbs 29:11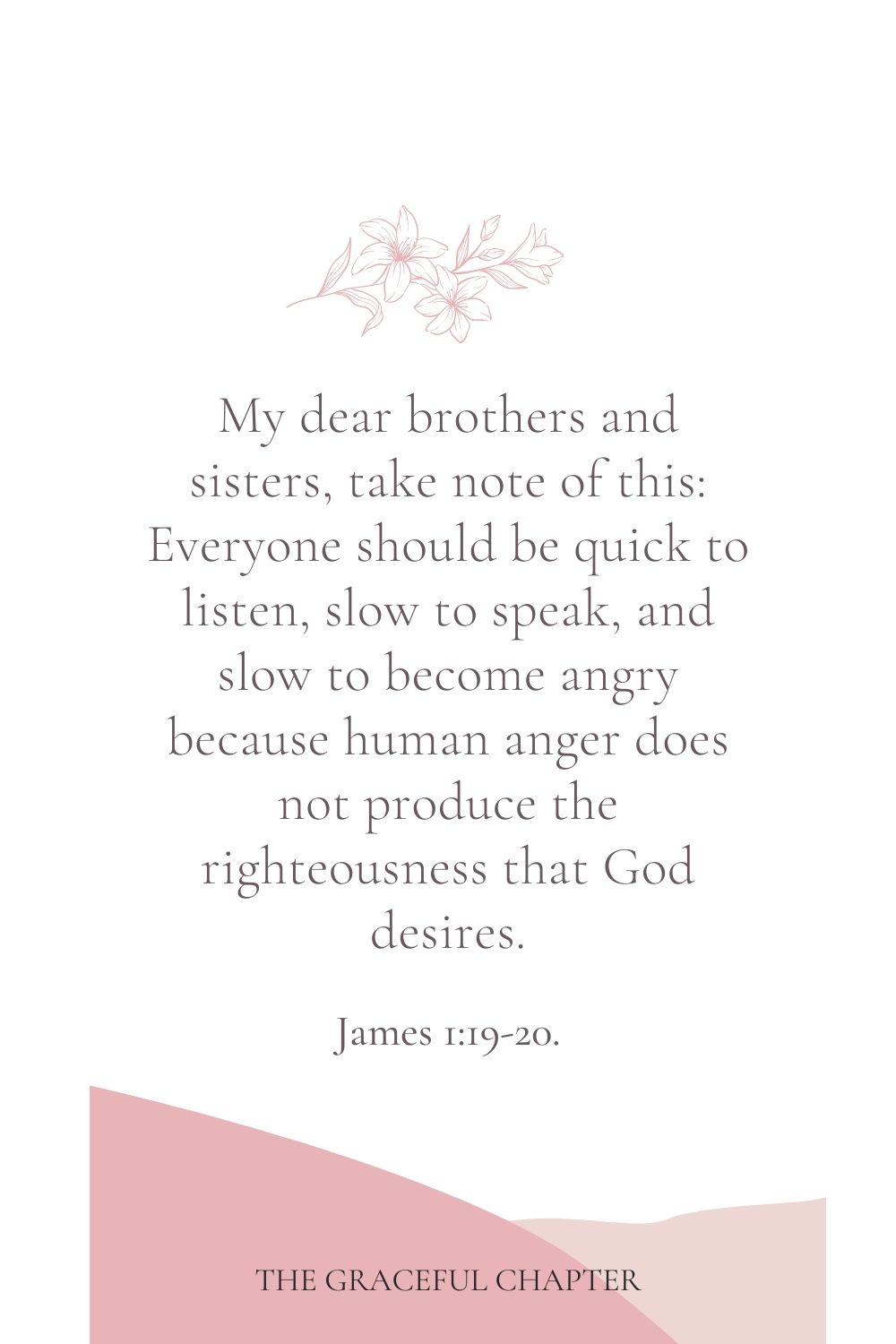 My dear brothers and sisters, take note of this: Everyone should be quick to listen, slow to speak, and slow to become angry because human anger does not produce the righteousness that God desires.
James 1:19-20.
Do not make friends with a hot-tempered person, do not associate with one easily angered,
Proverbs 22:24
Related Posts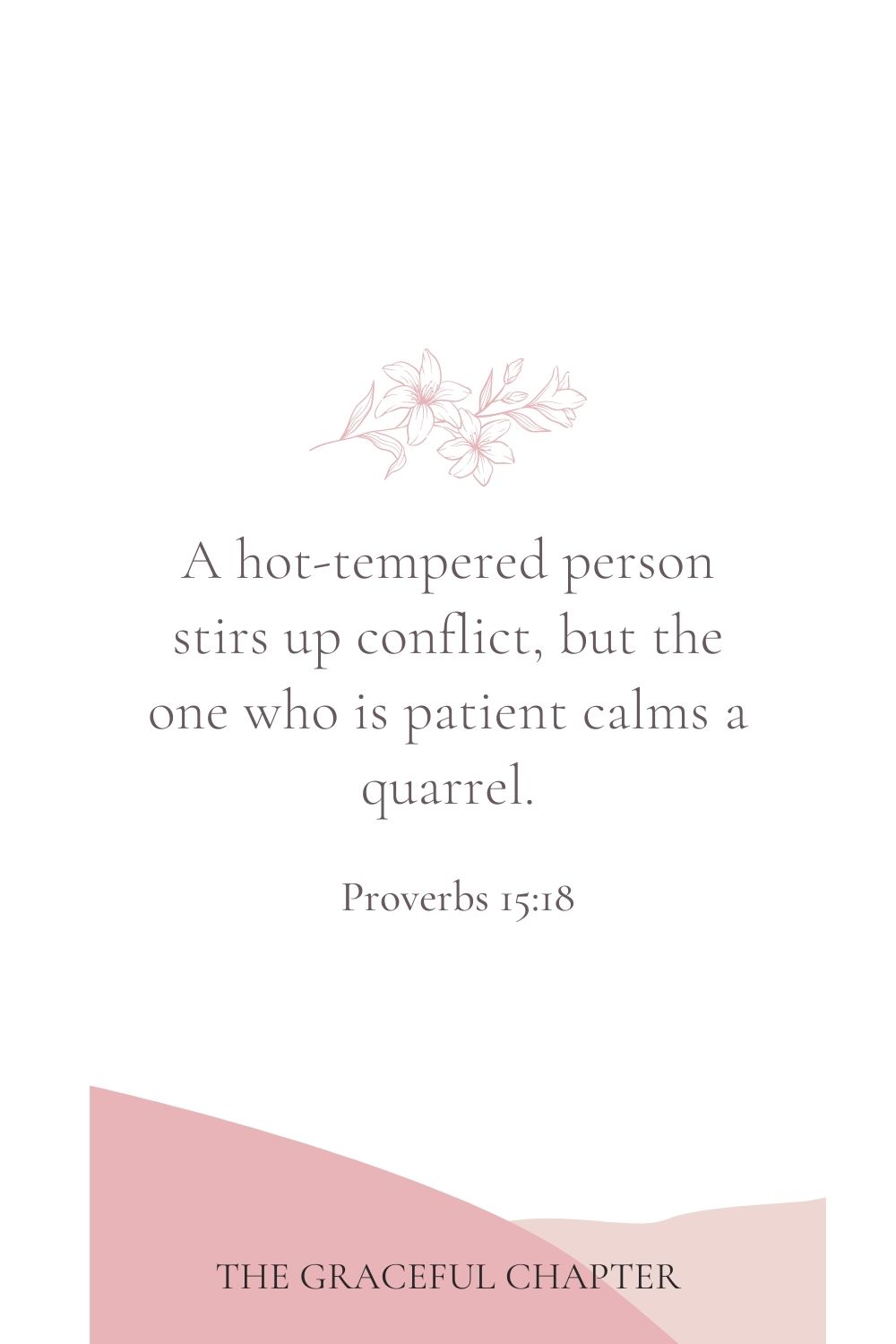 A hot-tempered person stirs up conflict, but the one who is patient calms a quarrel.
Proverbs 15:18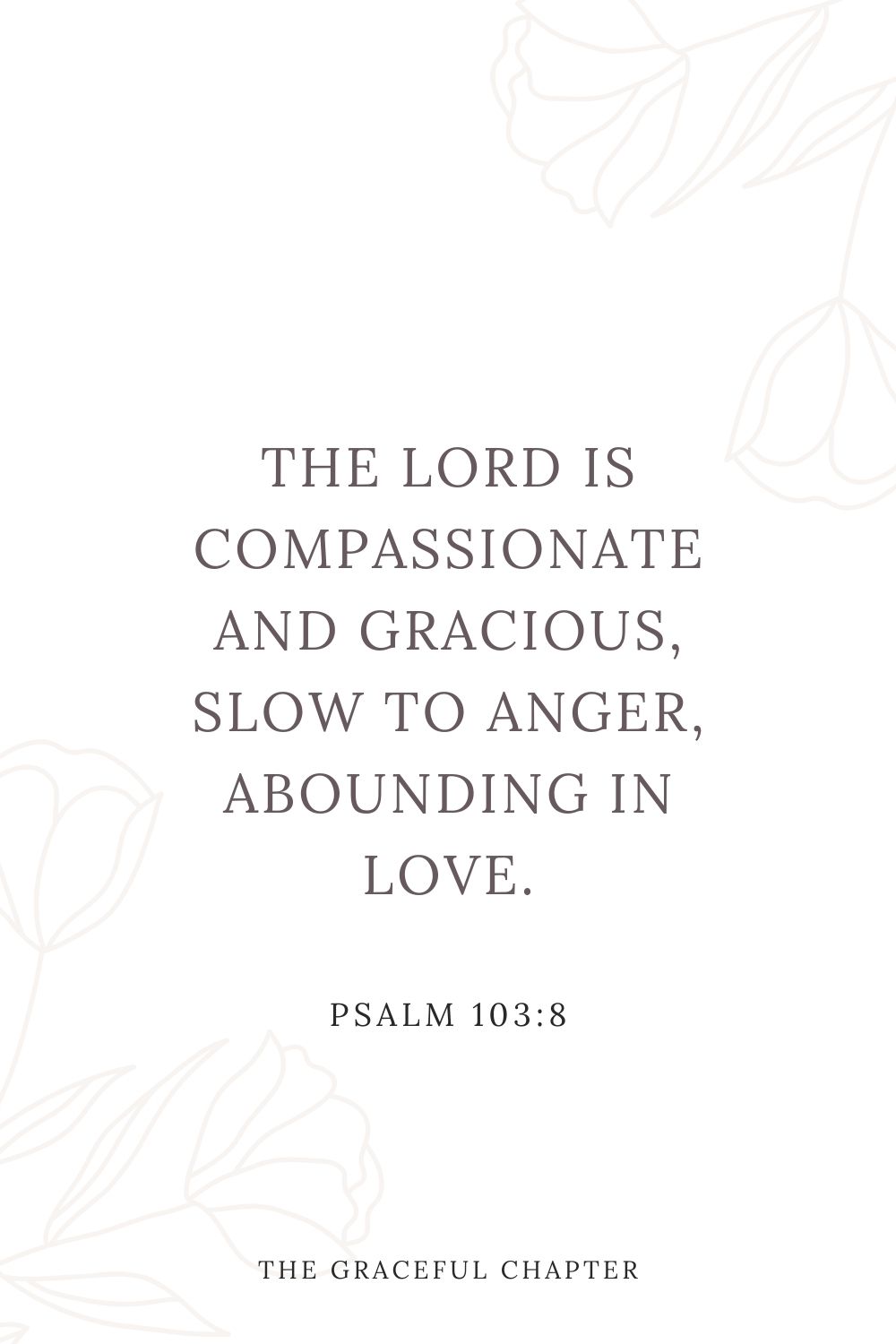 The Lord is compassionate and gracious, slow to anger, abounding in love.
Psalm 103:8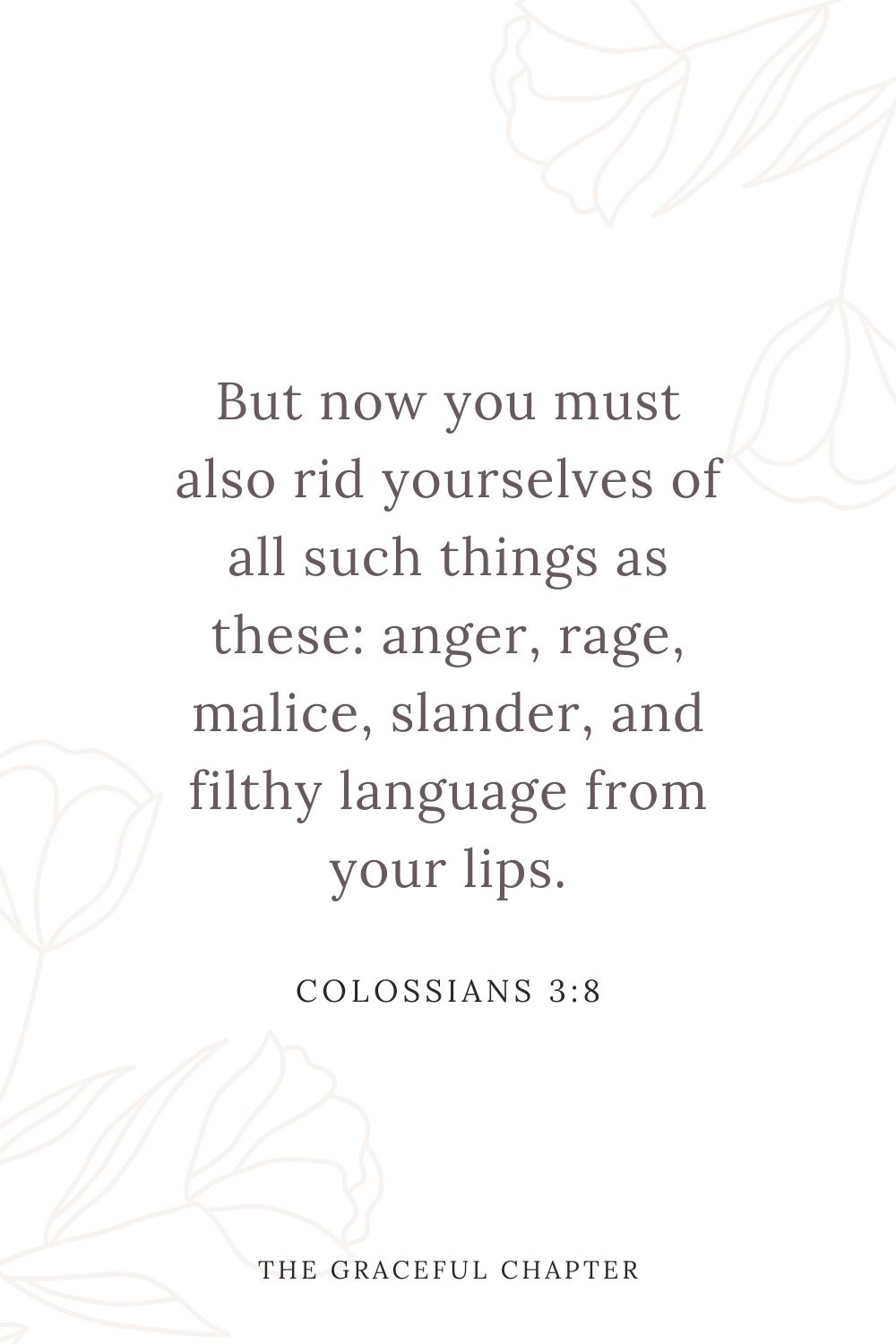 But now you must also rid yourselves of all such things as these: anger, rage, malice, slander, and filthy language from your lips.
Colossians 3:8
A person's wisdom yields patience;
it is to one's glory to overlook an offense.
Proverbs 19:11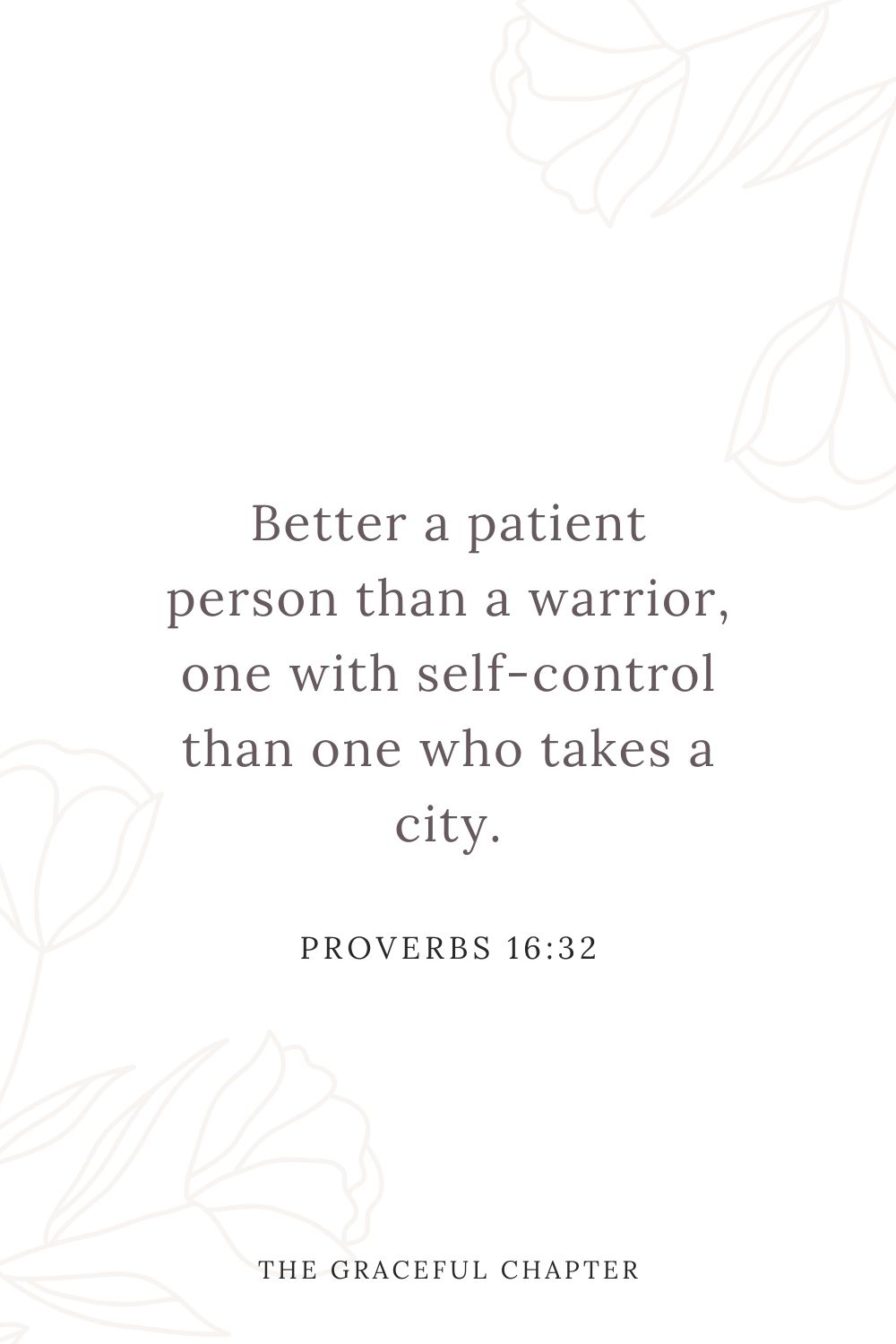 Better a patient person than a warrior, one with self-control than one who takes a city.
Proverbs 16:32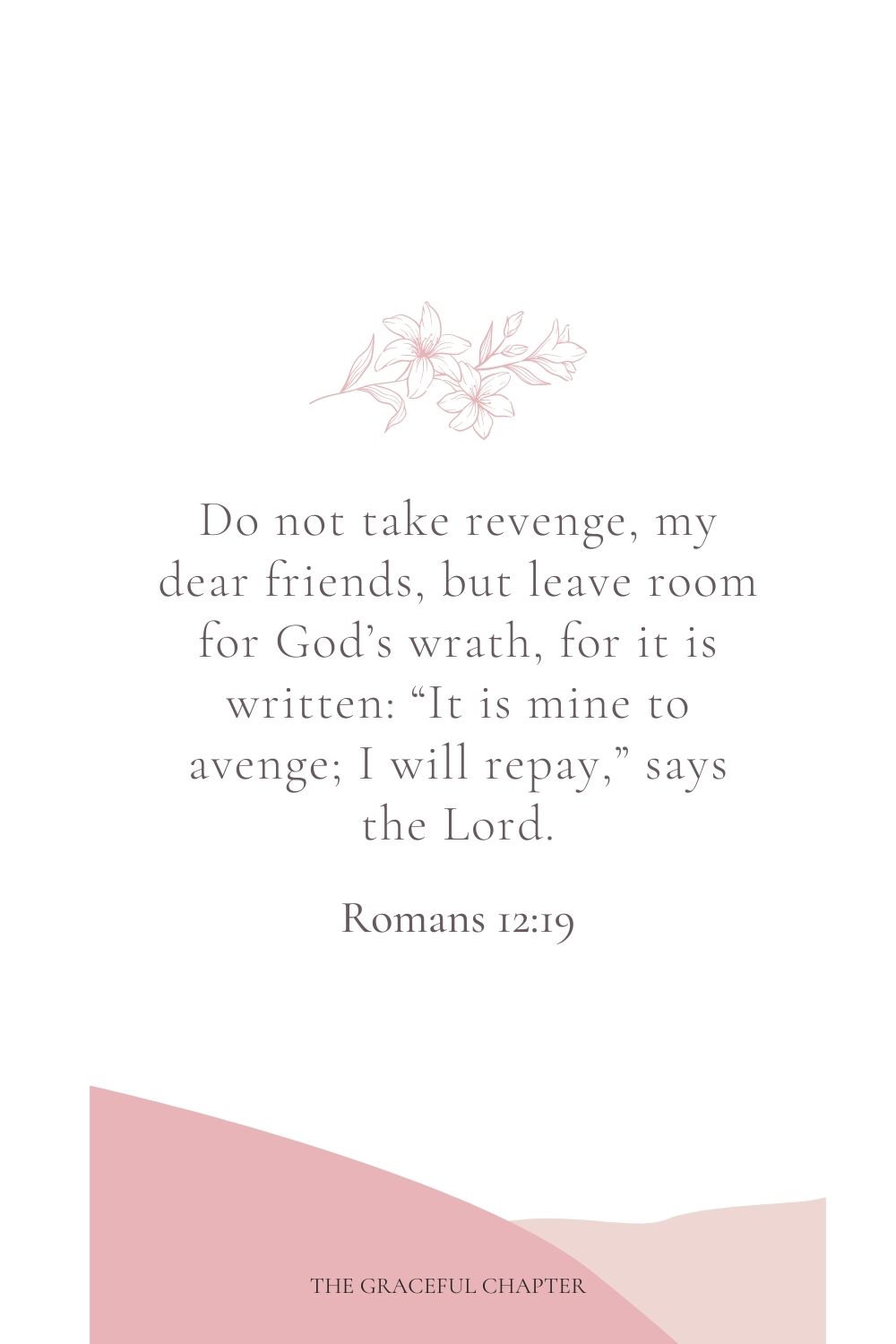 Do not take revenge, my dear friends, but leave room for God's wrath, for it is written: "It is mine to avenge; I will repay," says the Lord.
Romans 12:19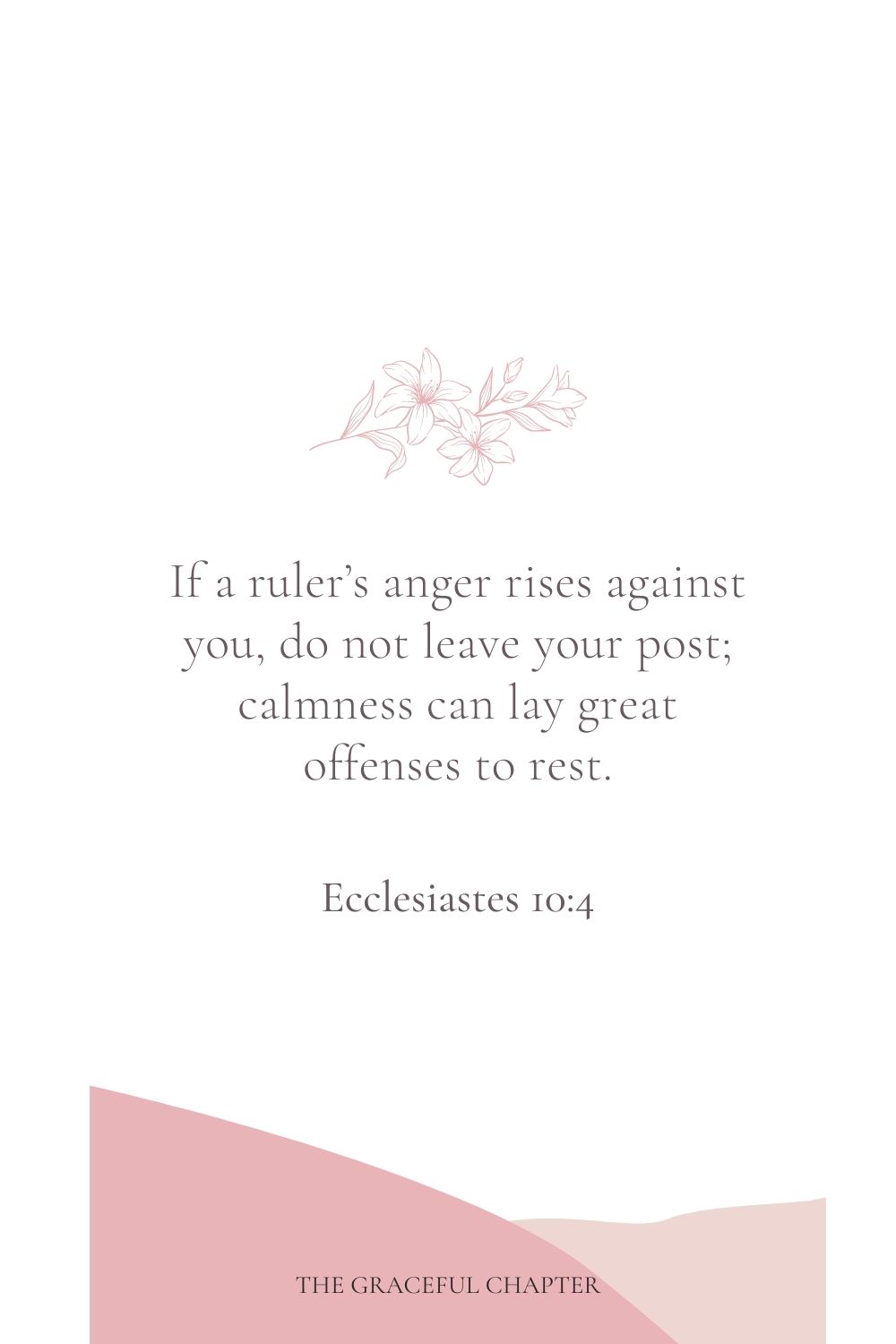 If a ruler's anger rises against you, do not leave your post; calmness can lay great offenses to rest.
Ecclesiastes 10:4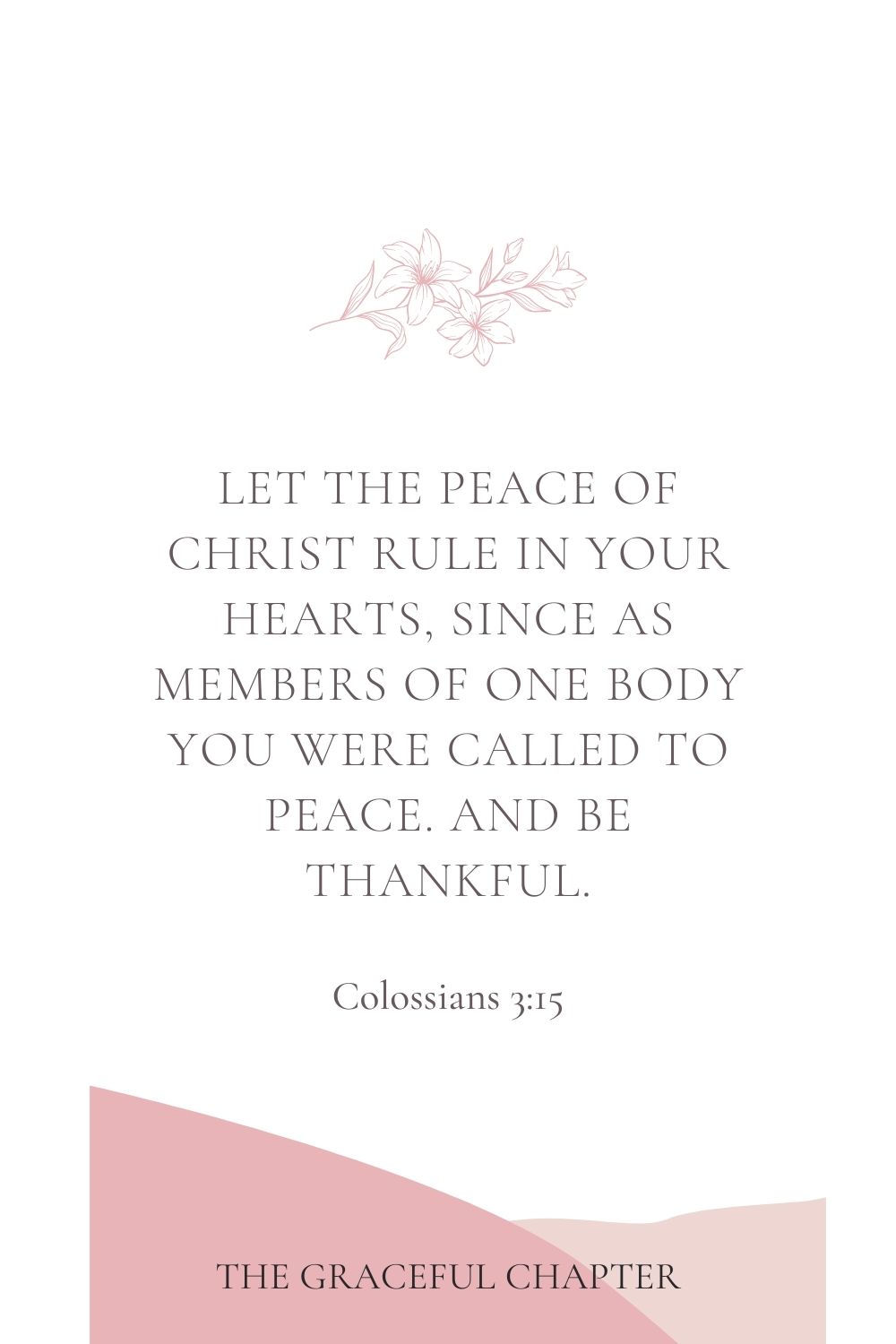 Let the peace of Christ rule in your hearts, since as members of one body you were called to peace. And be thankful.
Colossians 3:15
Because of the tender mercy of our God, by which the rising sun will come to us from heaven to shine on those living in darkness and in the shadow of death, to guide our feet into the path of peace."
Luke 1:78-79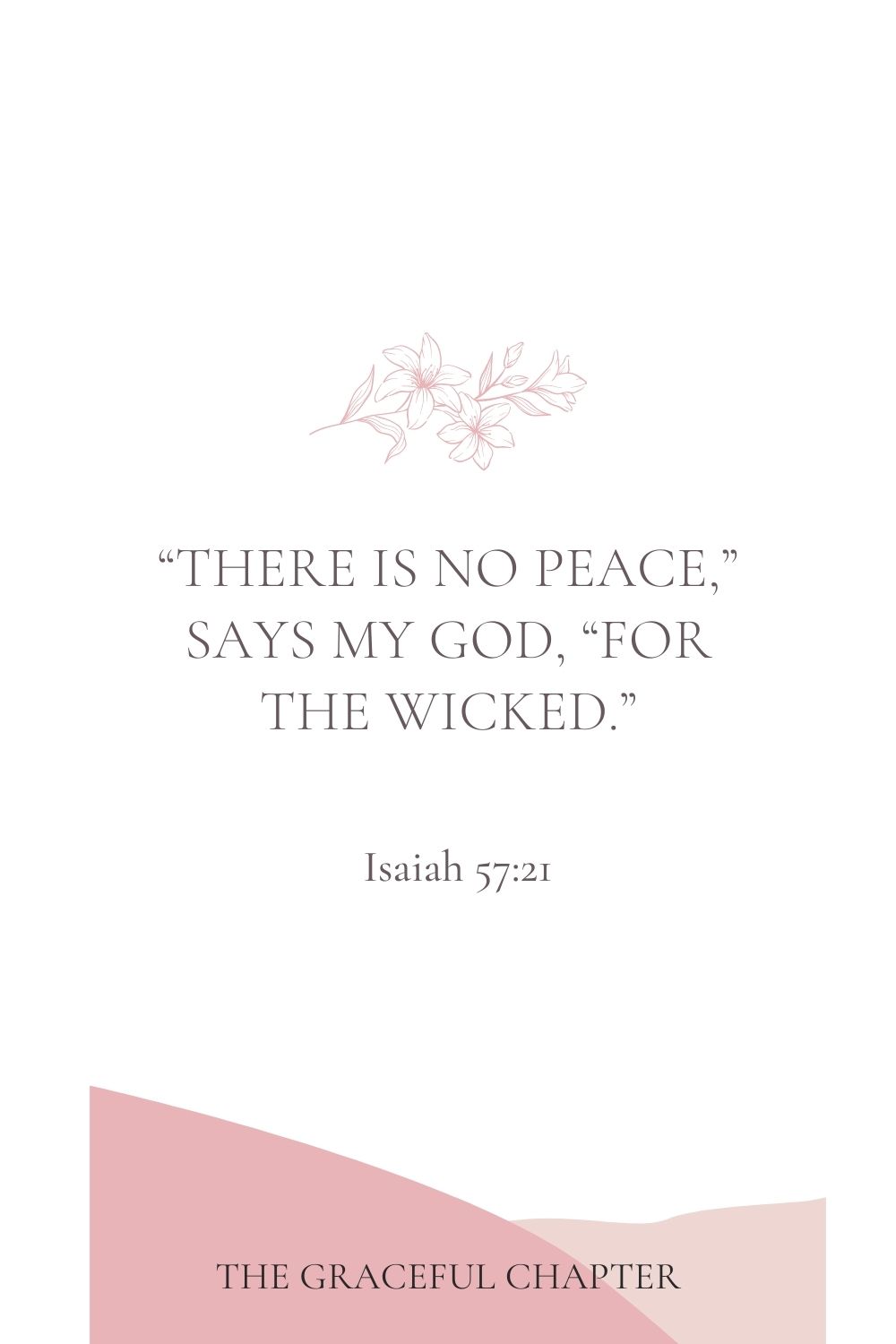 "There is no peace," says my God, "for the wicked."
Isaiah 57:21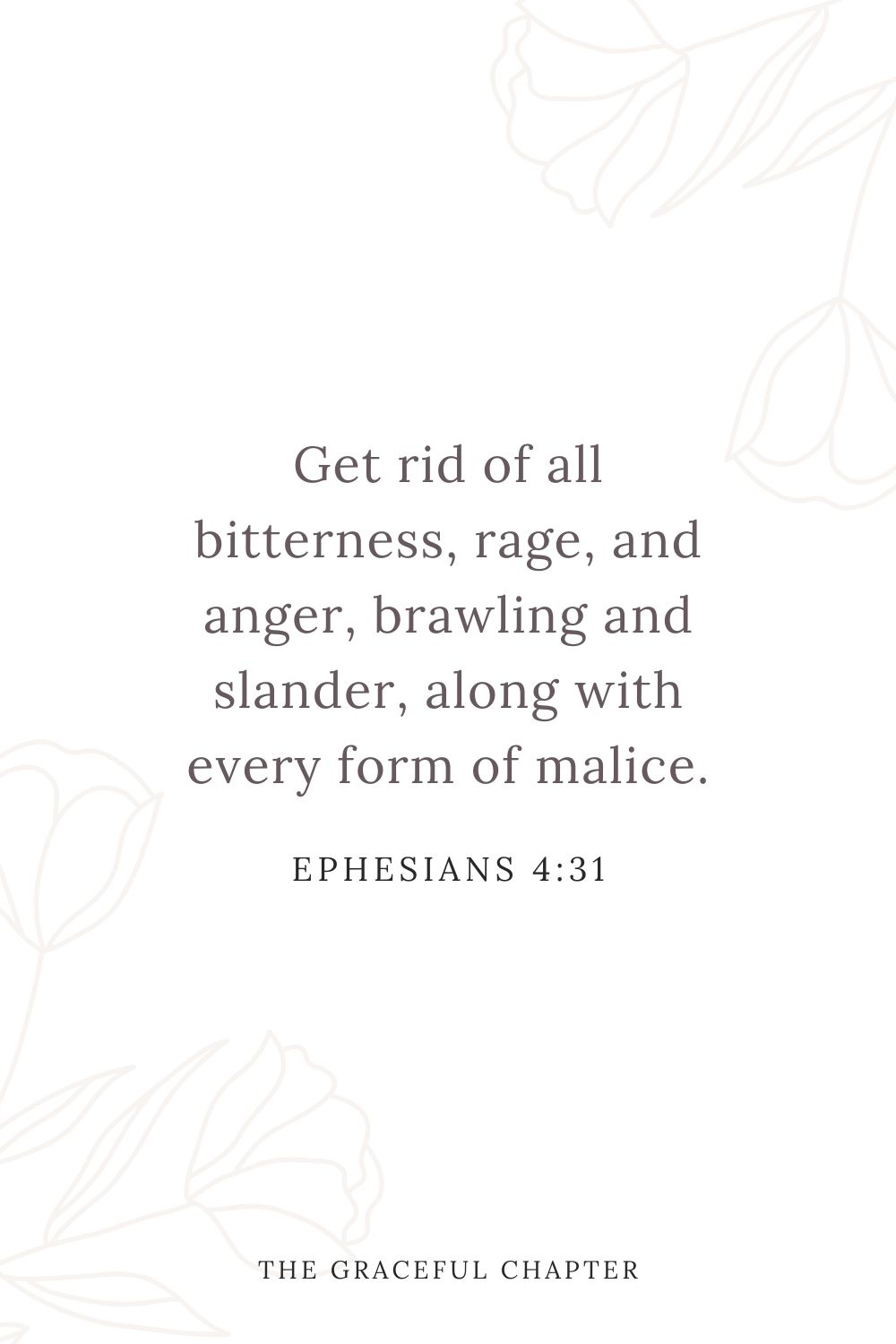 Get rid of all bitterness, rage, and anger, brawling and slander, along with every form of malice.
Ephesians 4:31

He went on: "What comes out of a person is what defiles them. For it is from within, out of a person's heart, that evil thoughts come—sexual immorality, theft, murder, adultery, greed, malice, deceit, lewdness, envy, slander, arrogance and folly.  All these evils come from inside and defile a person."
Mark 7:20-23
Love is patient, love is kind. It does not envy, it does not boast, it is not proud.  It does not dishonor others, it is not self-seeking, it is not easily angered, it keeps no record of wrongs.
1 Corinthians 13:4-5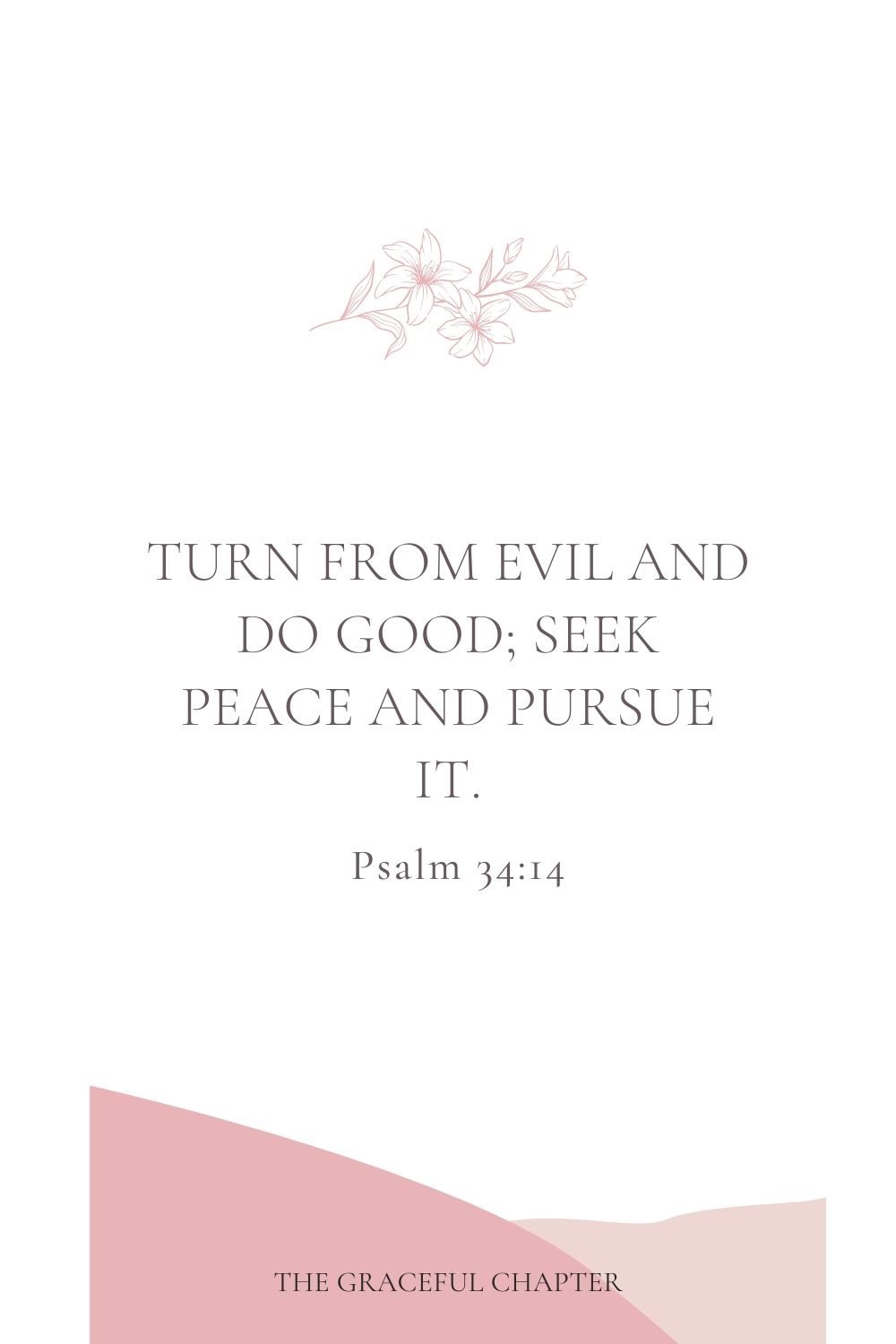 Turn from evil and do good;
seek peace and pursue it.
Psalm 34:14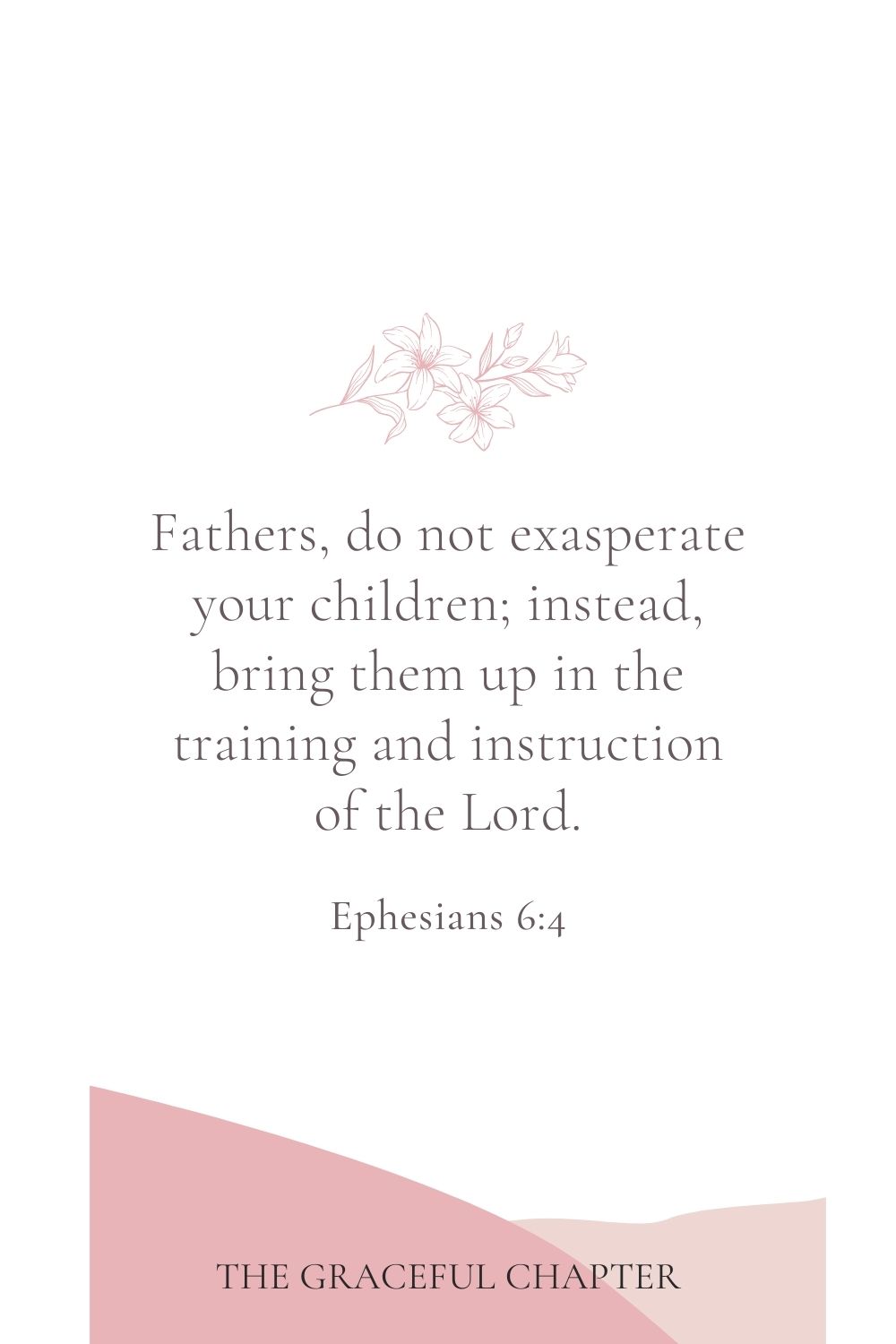 Fathers, do not exasperate your children; instead, bring them up in the training and instruction of the Lord.
Ephesians 6:4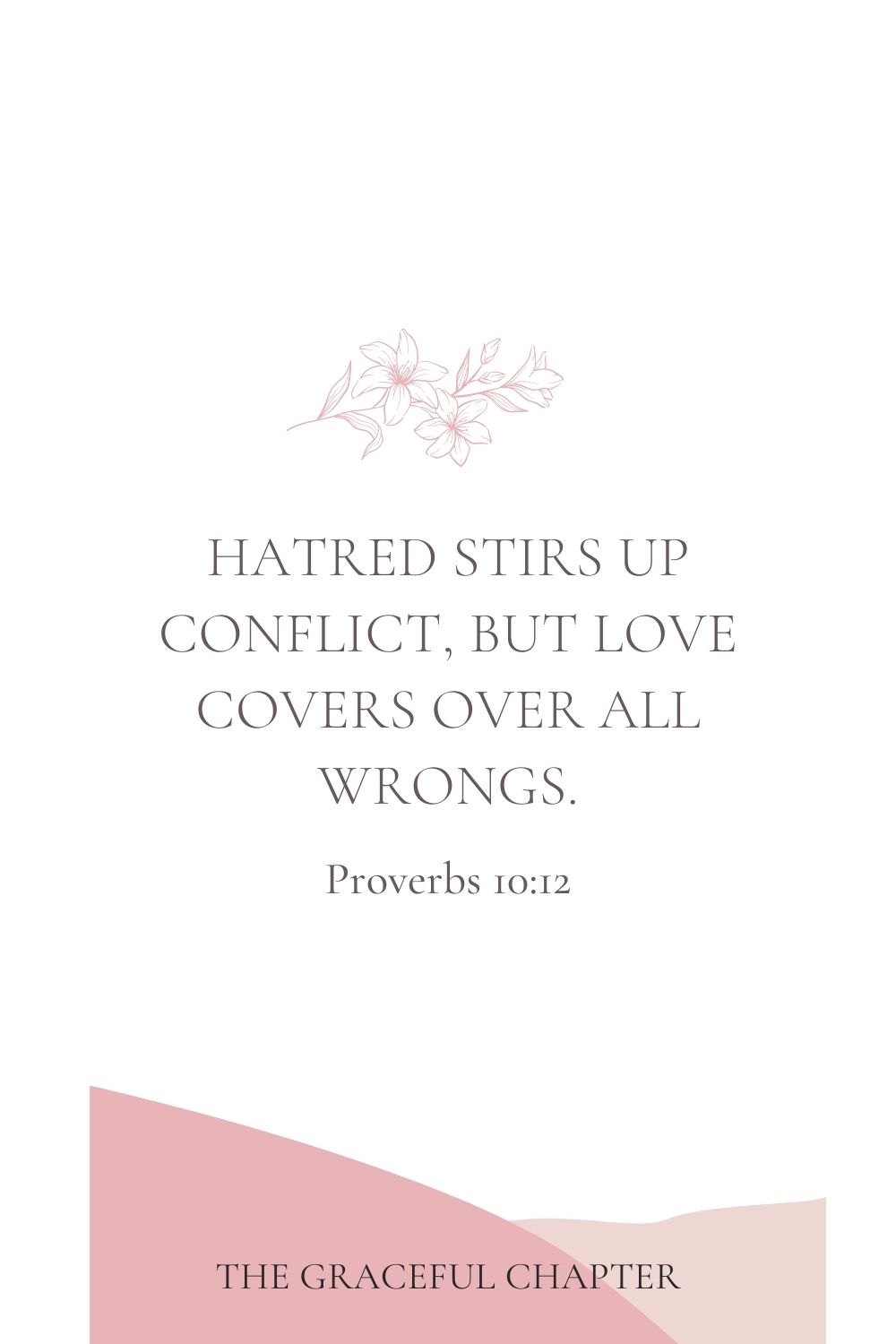 Hatred stirs up conflict, but love covers over all wrongs.
Proverbs 10:12
Prayer to deal with anger
Loving Father,
I come before you today to pray for a change of heart
Many times, I find myself angry when things don't go my way
But your word says that I should not let the sun go down on my anger
So today, I pray that you help calm my anger
When feelings of hurt and frustration cause me to get angry,
Please calm my heart and give me peace
Help me to control my anger
Let your Holy Spirit reside in me
and teach me to be slow to anger
In Jesus' name,
Amen