Everyone talks about how the world is scary now and all the evil going on in the world. The thing is you can't change the world, but you can try to make a difference through your actions.
The way you treat others, the things you do, and what you say to others can really affect their whole life. And the thing is whatever you do to someone doesn't just affect them, it affects whoever they will also encounter.
So if you are kind to one person, that kindness can have a positive effect on a lot of people. This is because, whoever you are kind to will also be in a good mood and will therefore be nice to others., who will, in turn, be nice to others too.
So that one act of kindness can indeed make the world a better place. So try to be kind to others. Show love to others, not just those around you, even strangers too.
Below are some bible verses about kindness to enlighten you.
Bible verses about kindness
Galatians 5:13
You, my brothers and sisters, were called to be free. But do not use your freedom to indulge the flesh; rather, serve one another humbly in love.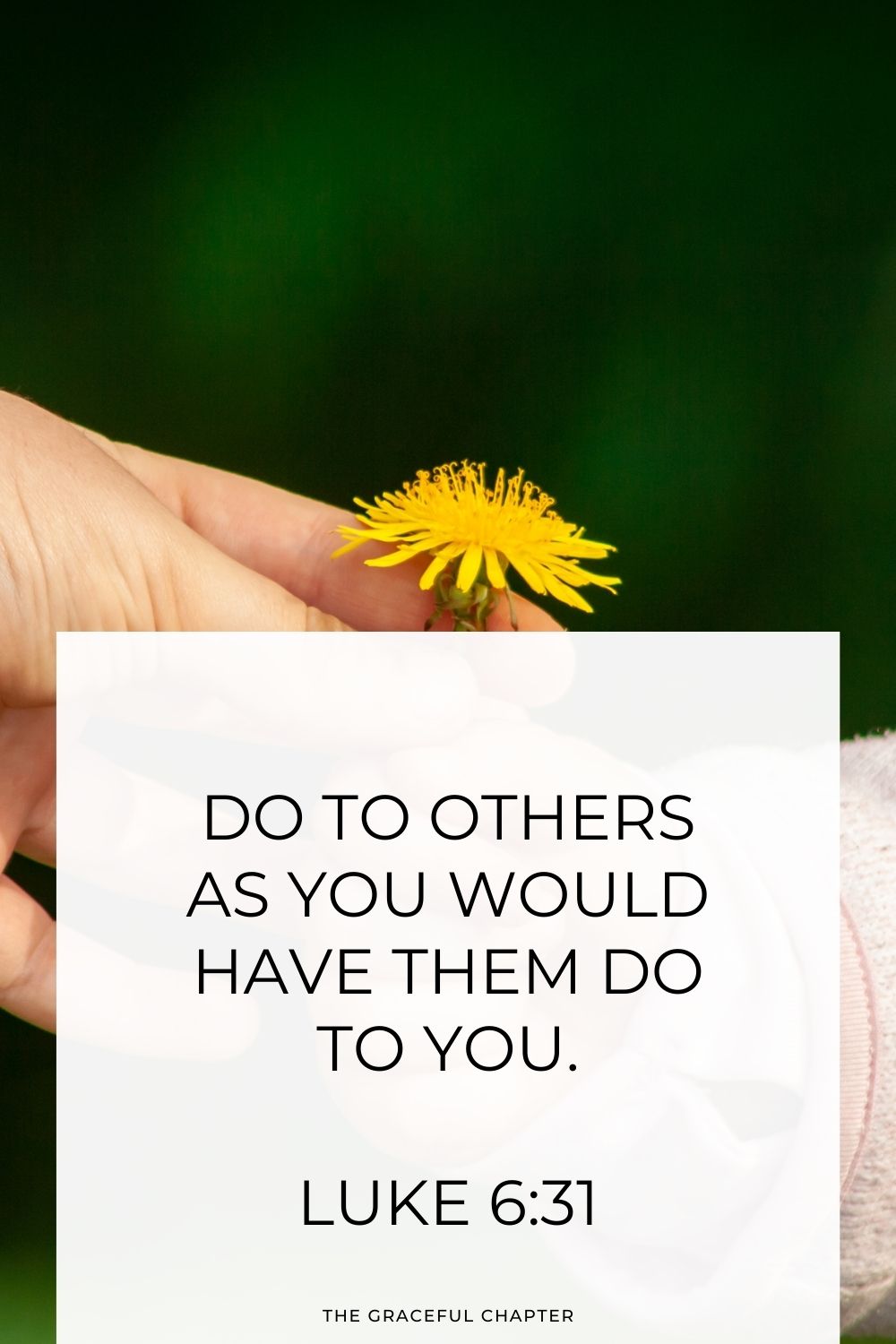 Luke 6:31
Do to others as you would have them do to you.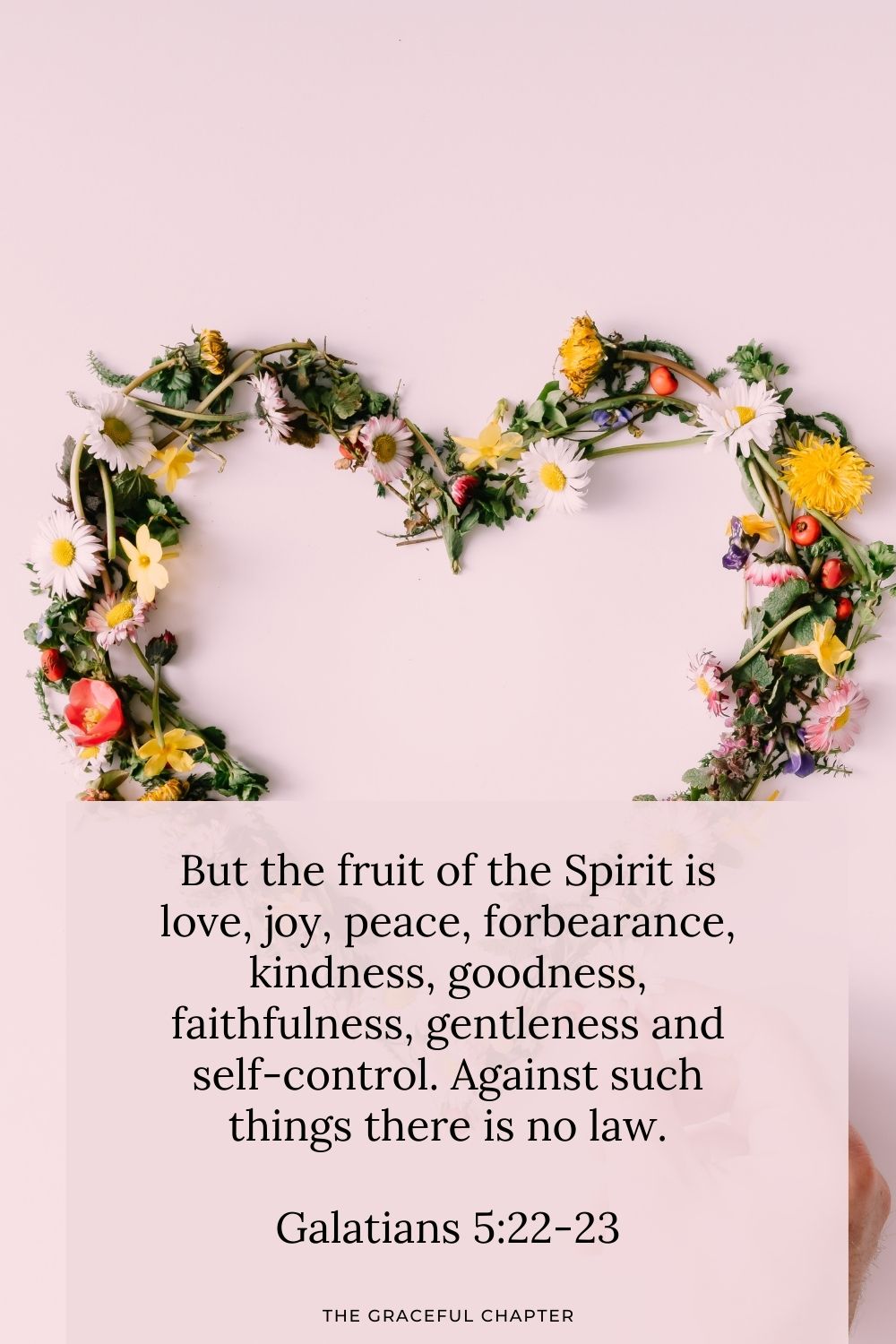 Galatians 5:22-23
But the fruit of the Spirit is love, joy, peace, forbearance, kindness, goodness, faithfulness, gentleness and self-control. Against such things there is no law.

Galatians 6:9-10
Let us not become weary in doing good, for at the proper time we will reap a harvest if we do not give up. Therefore, as we have opportunity, let us do good to all people, especially to those who belong to the family of believers.

1 Samuel 20:14
But show me unfailing kindness like the Lord's kindness as long as I live, so that I may not be killed

Proverbs 12:25
Anxiety weighs down the heart,
but a kind word cheers it up.

Psalm 31:21
Praise be to the Lord, for he showed me the wonders of his love
 when I was in a city under siege.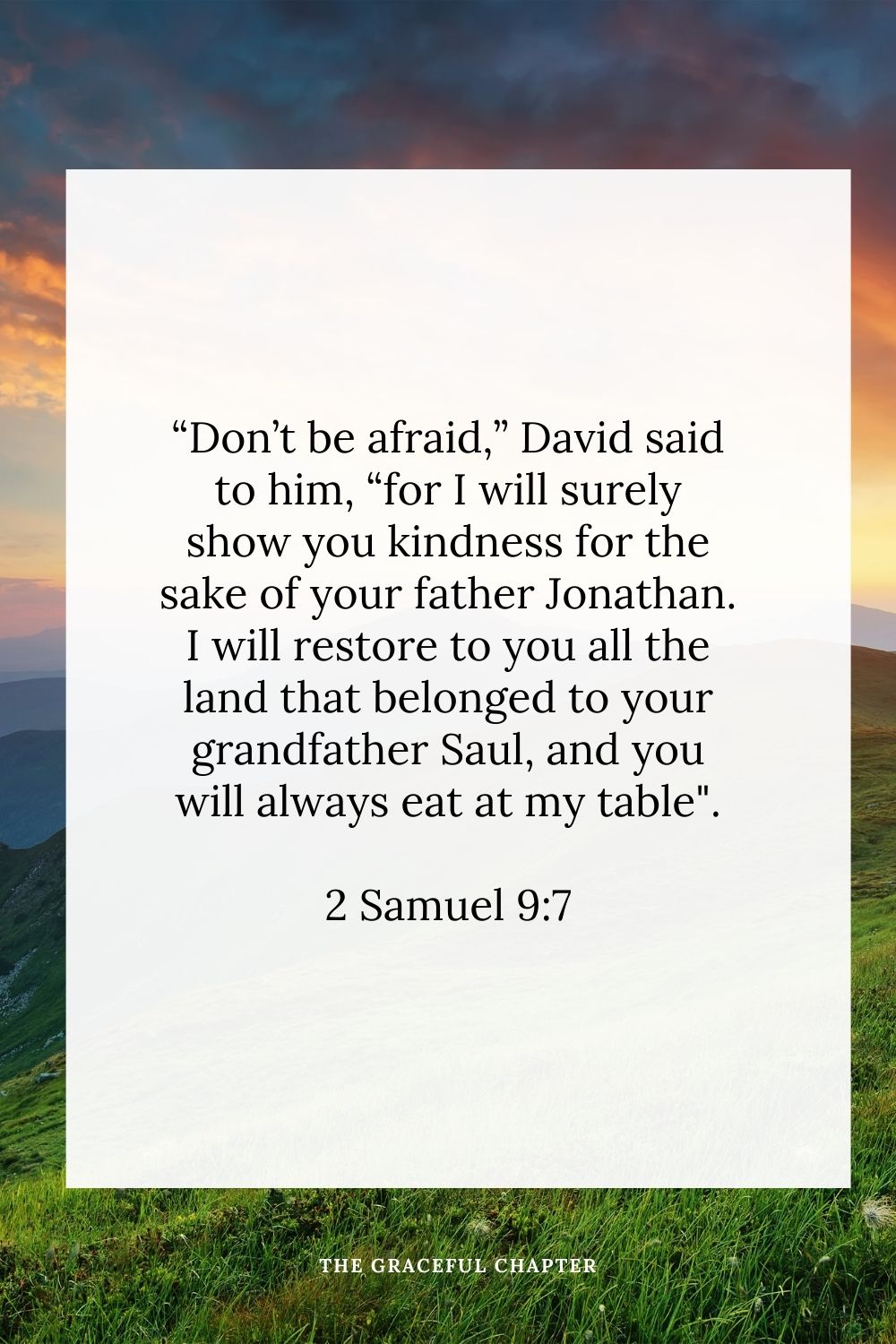 2 Samuel 9:7
"Don't be afraid," David said to him, "for I will surely show you kindness for the sake of your father Jonathan. I will restore to you all the land that belonged to your grandfather Saul, and you will always eat at my table."

Proverbs 21:21
Whoever pursues righteousness and love finds life, prosperity and honor.

Acts 28:2
The islanders showed us unusual kindness. They built a fire and welcomed us all because it was raining and cold.

Colossians 3:12-13
Therefore, as God's chosen people, holy and dearly loved, clothe yourselves with compassion, kindness, humility, gentleness, and patience. Bear with each other and forgive one another if any of you has a grievance against someone. Forgive as the Lord forgave you.

Proverbs 16:23-24
The hearts of the wise make their mouths prudent, and their lips promote instruction. Gracious words are a honeycomb, sweet to the soul and healing to the bones.
Related Posts
Jeremiah 9:24
But let the one who boasts boast about this: that they have the understanding to know me,
that I am the Lord, who exercises kindness, justice and righteousness on earth, for in these I delight," declares the Lord.


Proverbs 11:17
Those who are kind benefit themselves, but the cruel bring ruin on themselves.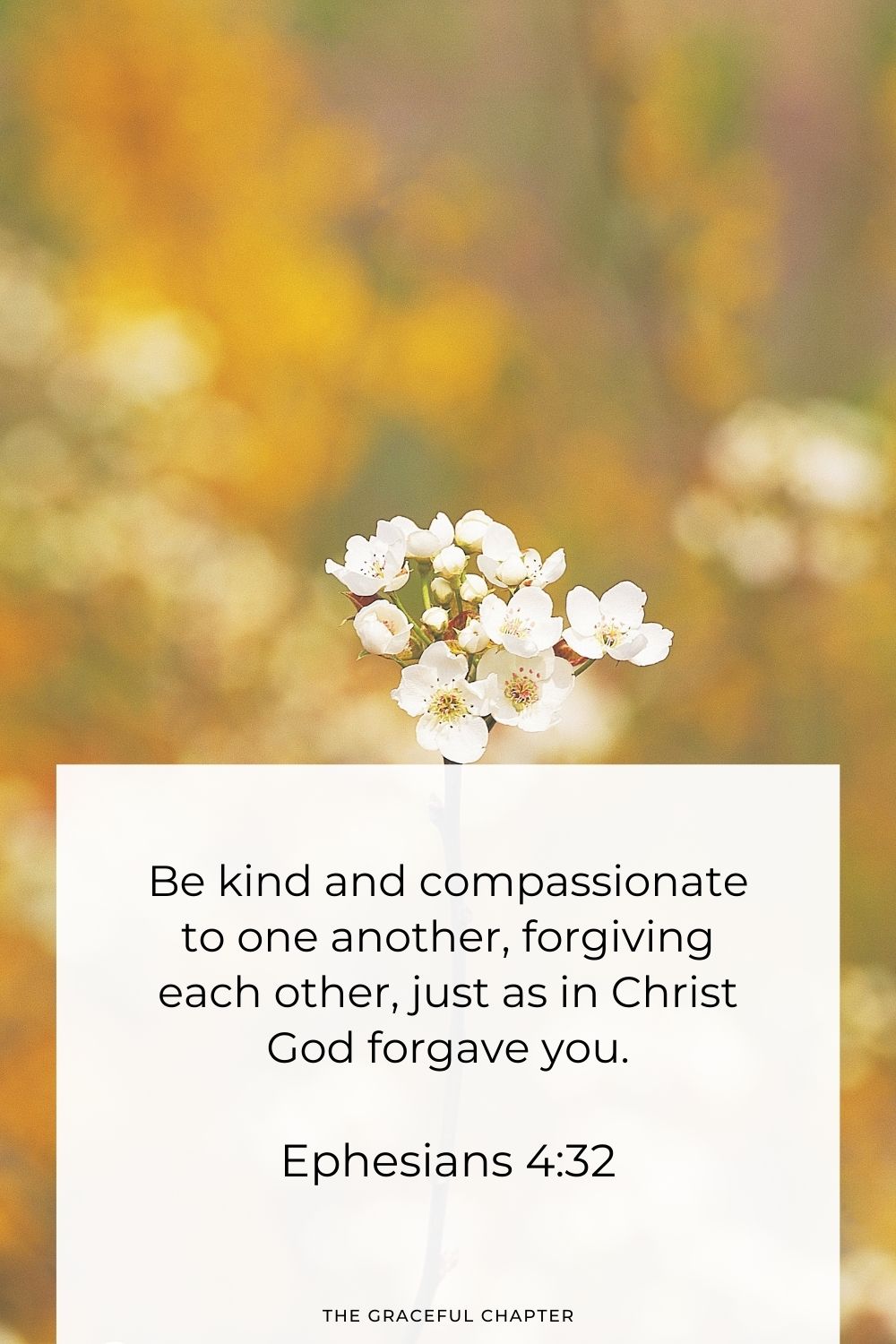 Ephesians 4:32
Be kind and compassionate to one another, forgiving each other, just as in Christ God forgave you.

1 Corinthians 13:4-7
Love is patient, love is kind. It does not envy, it does not boast, it is not proud. It does not dishonor others, it is not self-seeking, it is not easily angered, it keeps no record of wrongs. Love does not delight in evil but rejoices with the truth. It always protects, always trusts, always hopes, always perseveres.

Proverbs 14:21
It is a sin to despise one's neighbor,
but blessed is the one who is kind to the needy.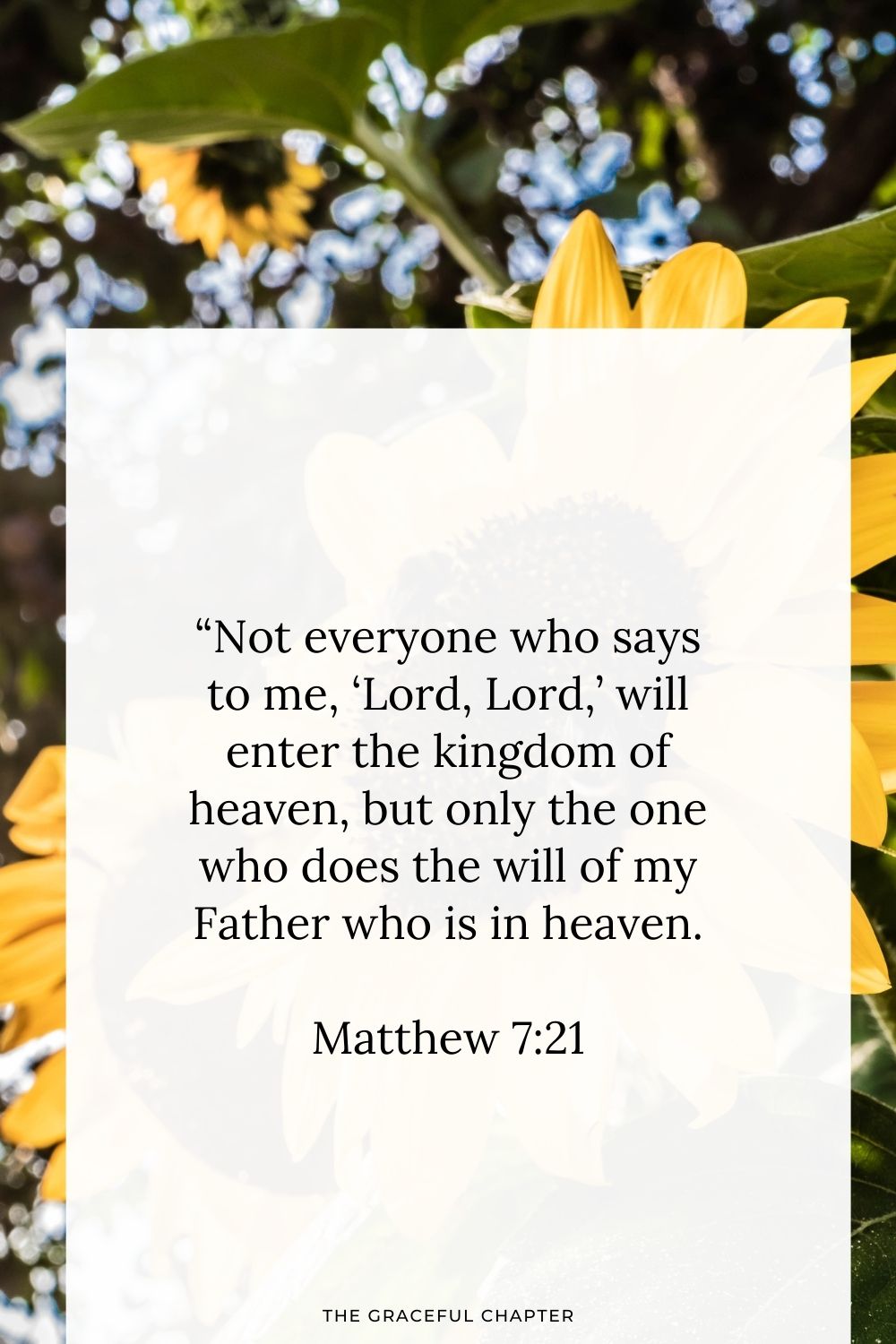 Matthew 7:21
"Not everyone who says to me, 'Lord, Lord,' will enter the kingdom of heaven, but only the one who does the will of my Father who is in heaven.

Romans 11:22
Consider therefore the kindness and sternness of God: sternness to those who fell, but kindness to you, provided that you continue in his kindness. Otherwise, you also will be cut off.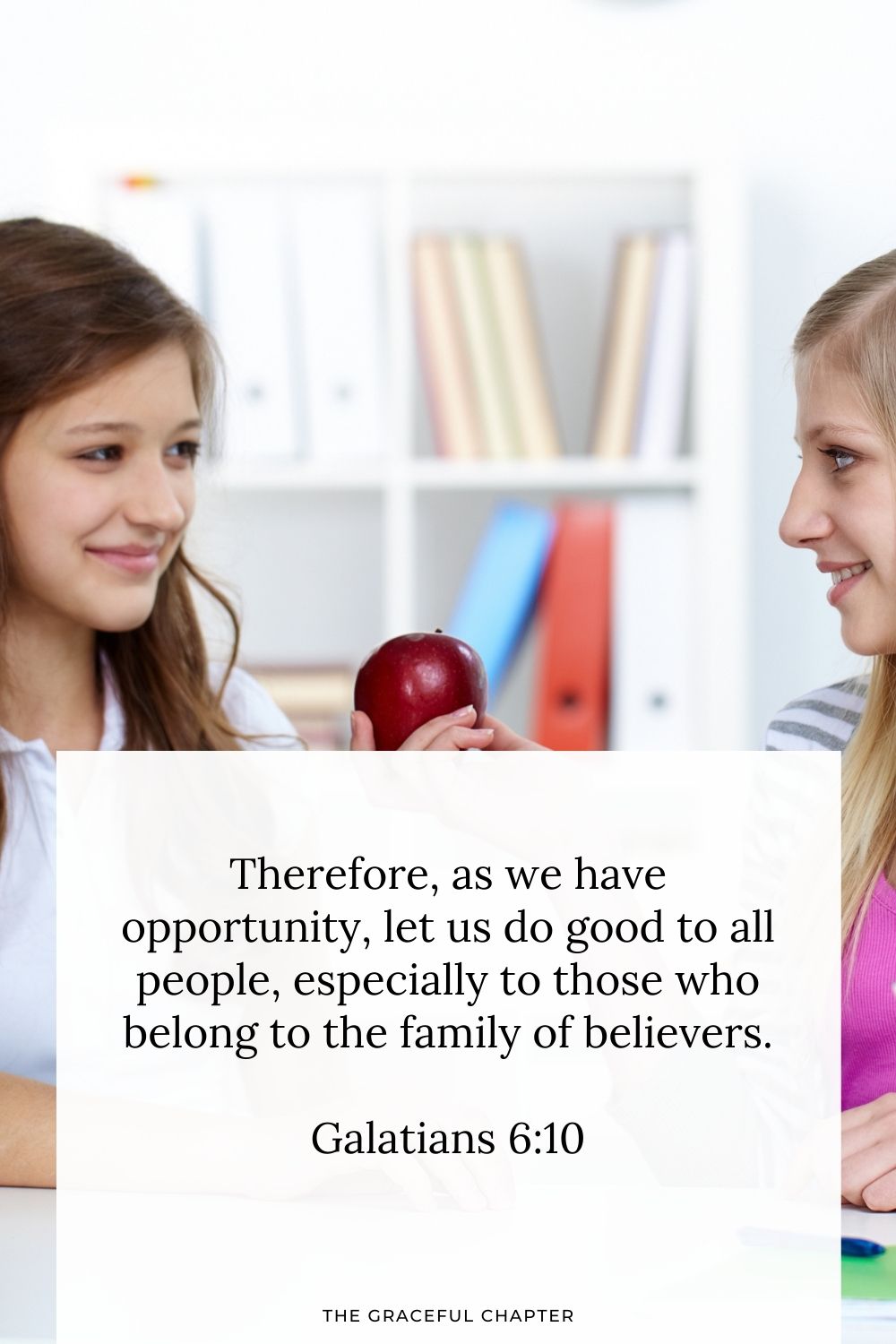 Galatians 6:10
Therefore, as we have opportunity, let us do good to all people, especially to those who belong to the family of believers.

Proverbs 19:22
What a person desires is unfailing love; better to be poor than a liar.

Luke 6:35
But love your enemies, do good to them, and lend to them without expecting to get anything back. Then your reward will be great, and you will be children of the Most High, because he is kind to the ungrateful and wicked.

Hebrews 13:2
Do not forget to show hospitality to strangers, for by so doing some people have shown hospitality to angels without knowing it. Hebrews 13:2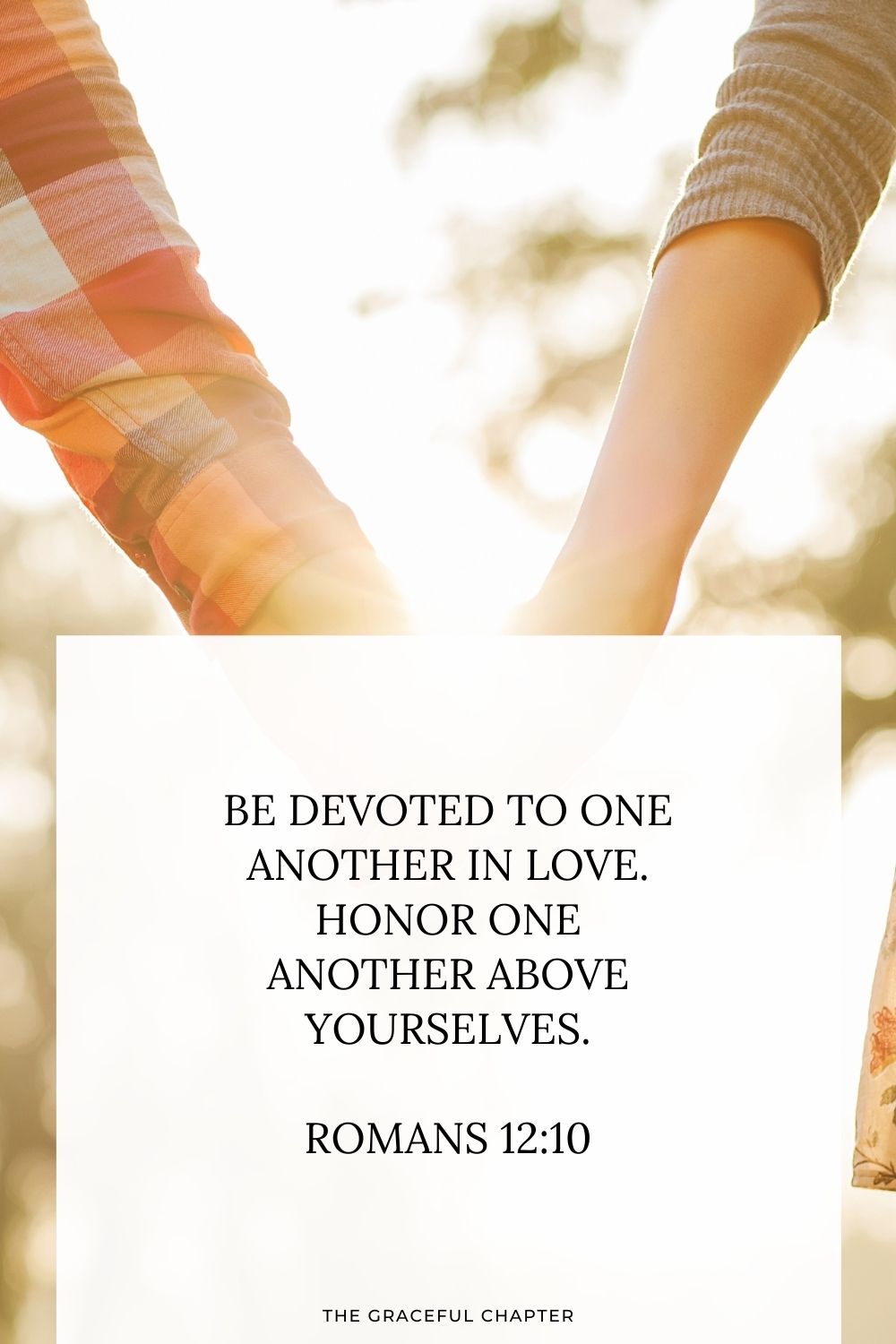 Romans 12:10
Be devoted to one another in love. Honor one another above yourselves.

Acts 20:35
In everything I did, I showed you that by this kind of hard work we must help the weak, remembering the words the Lord Jesus himself said: 'It is more blessed to give than to receive.' "




1 John 3:18
Dear children, let us not love with words or speech but with actions and in truth.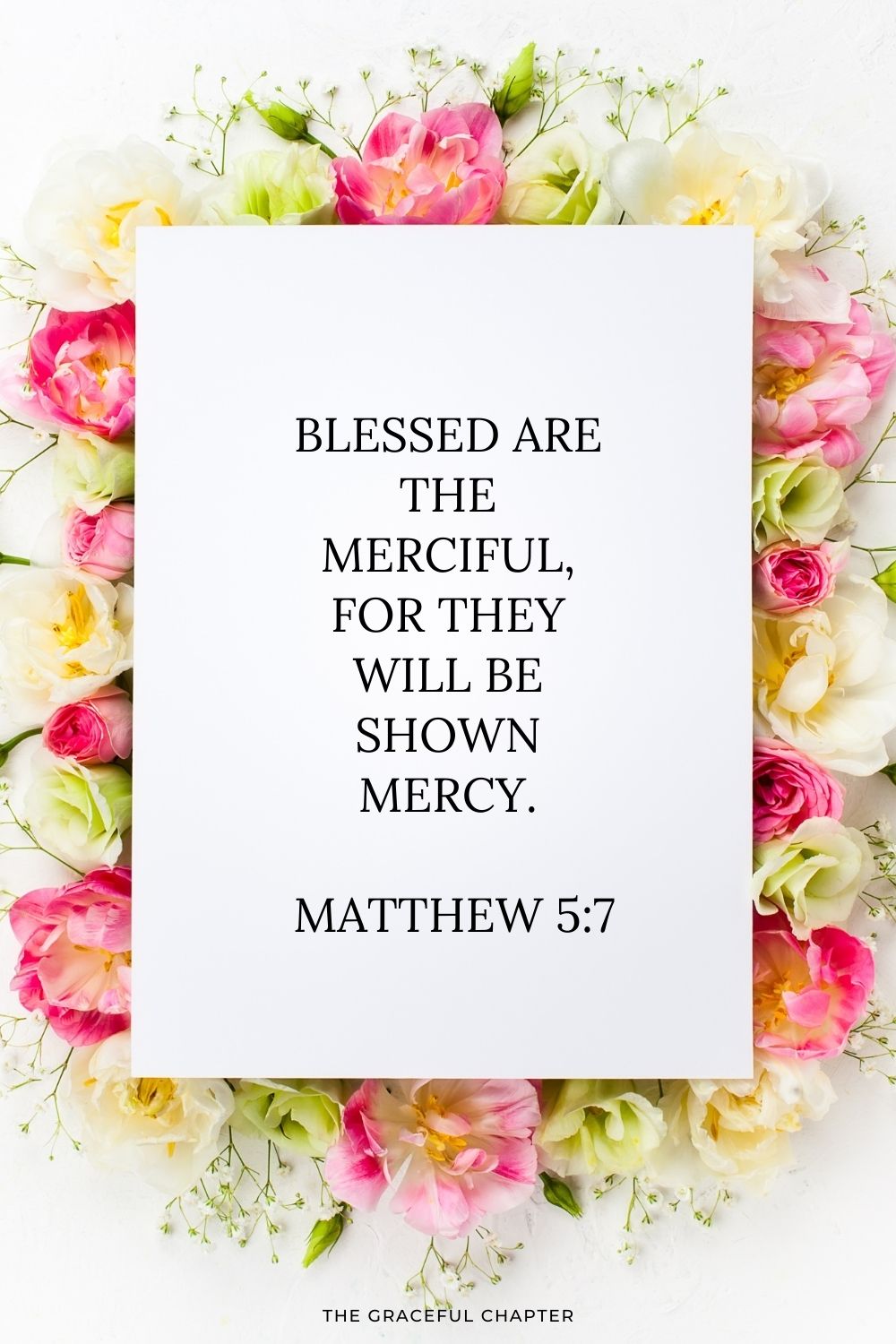 Matthew 5:7
Blessed are the merciful, for they will be shown mercy.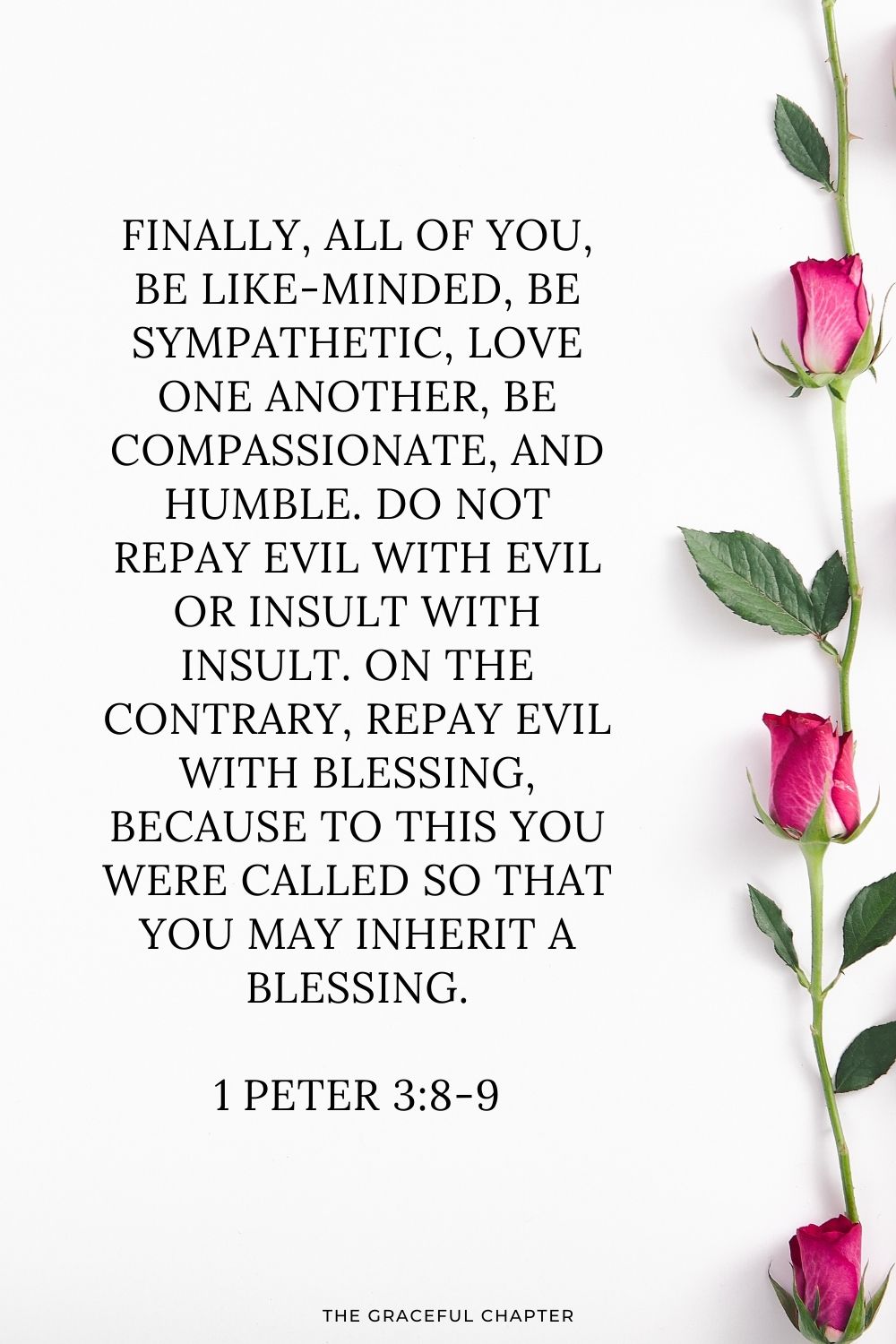 1 Peter 3:8-9
Finally, all of you, be like-minded, be sympathetic, love one another, be compassionate and humble. Do not repay evil with evil or insult with insult. On the contrary, repay evil with blessing, because to this you were called so that you may inherit a blessing.

Proverbs 19:17
Whoever is kind to the poor lends to the Lord, and he will reward them for what they have done.
Romans 12:15
Rejoice with those who rejoice; mourn with those who mourn.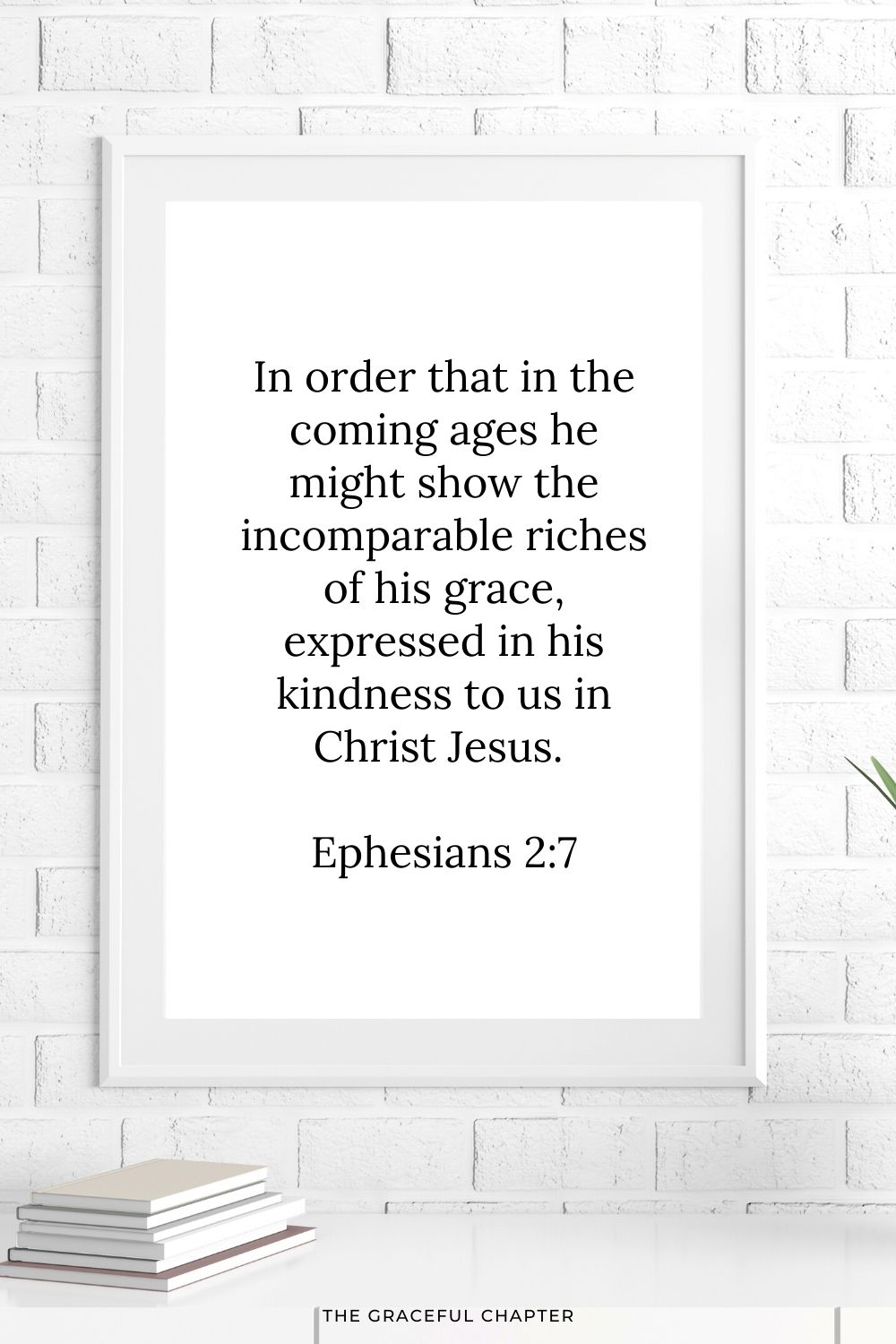 Ephesians 2:7
In order that in the coming ages he might show the incomparable riches of his grace, expressed in his kindness to us in Christ Jesus.
Psalm 112:5
Good will come to those who are generous and lend freely, who conduct their affairs with justice.


Micah 6:8
He has shown you, O mortal, what is good. And what does the Lord require of you?
To act justly and to love mercy and to walk humbly with your God.

Zachariah 7:10
Do not oppress the widow or the fatherless, the foreigner or the poor. Do not plot evil against each other.'

Leviticus 19:34
The foreigner residing among you must be treated as your native-born. Love them as yourself, for you were foreigners in Egypt. I am the Lord your God.

Prayer for compassion
Merciful Lord,
Thank you for your goodness and mercies in my life
Forgive me for letting my lifestyle take all my time and focus
I pray that you take from me, pride and selfishness
Did you know we are on youtube? Kindly subscribe to our channel
Please give me compassion
Help me to be loving, kind, gentle, and compassionate to others
If there is someone in need who could use my help,
Please put them in my heart and on my mind so I can be of help to them
Help me to be a blessing to the less privileged
Give me the strength to be able to help the needy
Help me to be patient with others
Help me to give a listening ear to anyone who could use my help
Help me to make a positive impact on the lives of anyone I encounter
In Jesus name,
Amen