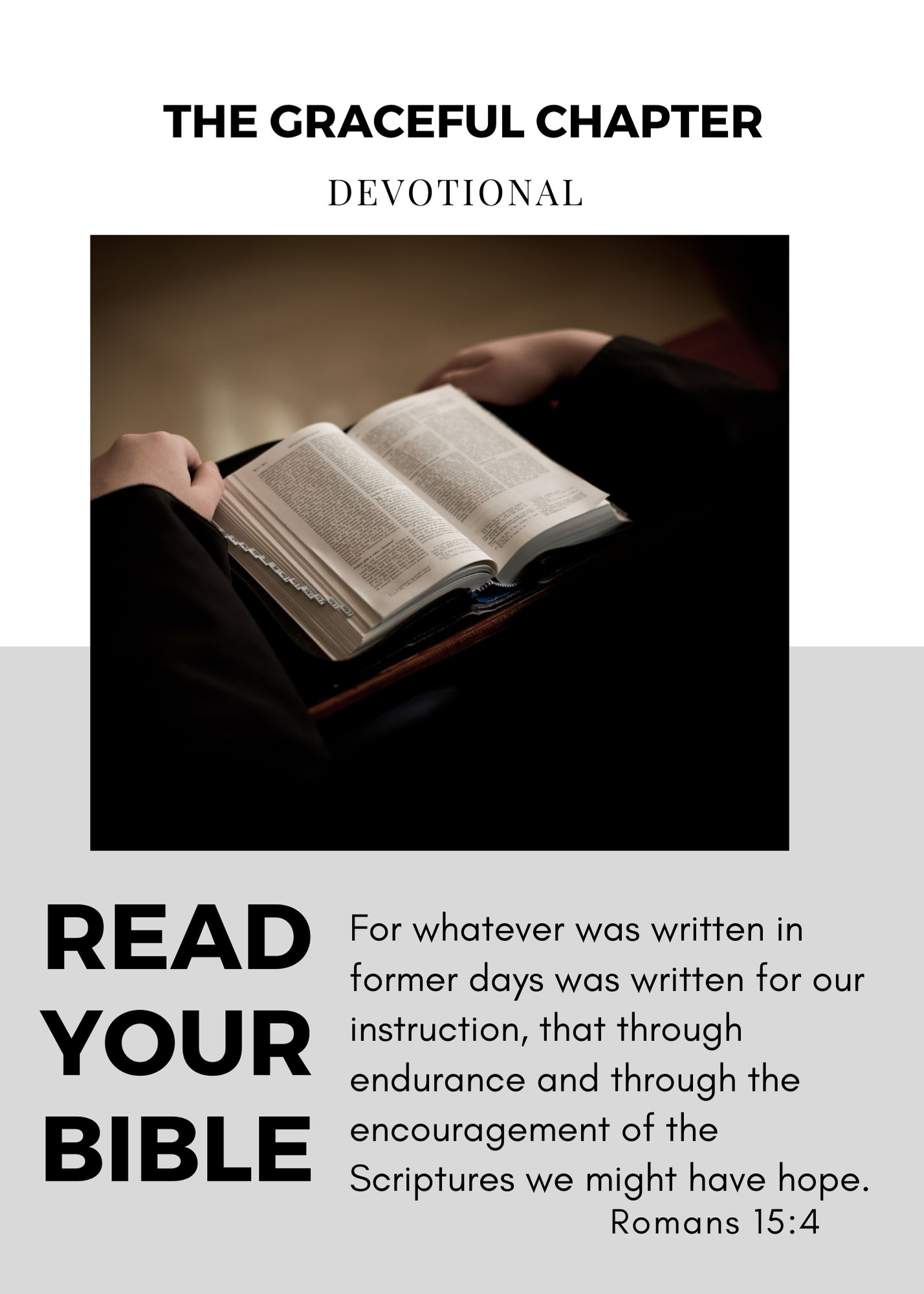 For whatever was written in former days was written for our instruction, that through endurance and through the encouragement of the Scriptures we might have hope.

Romans 15:4
How often do you read your Bible? When was the last time you read the word of God? A lot of Christians go about their lives every day without stopping to read and meditate on The word of God.
For such people, the only time you will see them reading the Bible is at church when the preacher is preaching. There are some who don't even read the Bible at church and others don't even have a Bible.
Now how can you claim to be a Christian and not have a Bible? It's like a student without a pen or a farmer without a cutlass. How are you going to work without any tool?
When it comes to Christianity,  the bible is our tool. This tool is meant to comfort you, teach, and direct you in life. 
Why the Bible is important in your life
The Bible although was written a very long time ago, is still very applicable to our lives now. This is because it is the word of God and its content is evergreen.
The Bible was written for our instruction
The Bible is important in our lives because it gives us instructions on what to do and how to do it. It is the manual for life.
When you try to do something without following the manual or instructions, you usually take so long and in the end, you are still not able to get it done.
But once you get the manual and you follow the step-by-step instructions, you realize that you get it done in a few minutes.
We are born into this world with no knowledge of anything. The world we live in and the people around us have their own way of life. And we learn from the people around us.
But the thing is they are just like us. They are only humans, trying to make it in this world, so the way they do things might not be what is right. The only way to be able to tell what is right from wrong is by reading the word of God.
So instead of copying the world and the people around you, read your Bible and know what God wants you to do.
The Bible gives us encouragement
Be strong and courageous. Do not be afraid or terrified because of them, for the Lord your God goes with you; he will never leave you nor forsake you.

Deuteronomy 31:6
It doesn't matter what you are going through in life, there's a Bible verse to help you cope. Whether you are sick, seeking guidance and protection, suffering from a brokenheart or the loss of a loved one, there's a Bible verse to comfort you.
When you are happy, there's a Bible verses to help you rejoice and give praise to the Almighty. 
When you are afraid, there's a Bible verse to give you courage and comfort. When you are weak, there's a scripture to give you strength. It does matter what your ordeal is, there is Bible verse and even a Bible story for you.
Have you ever read the Bible at your worse, and instantly feel better? That's the power of the word of God. It comforts you and encourages you in life.
Related Posts
The Bible gives us hope
There is surely a future hope for you,
and your hope will not be cut off

Proverbs 23:18
It doesn't matter what you are going through. Reading the bible let's you know that God is with You and there's hope if you trust and believe in the Lord. 
There are so many Bible stories about how God turned people's lives around. He gave Rachel a child when everyone thought she was barren. He made David, a shepherd boy a king. He made a way for the Israelites to cross the red sea.
Reading all these stories makes you realize that your situation is nothing to God and he can turn your life around in a second. This gives us hope in life and helps us to persist in life.
The Bible teaches us how to react in certain situations. It teaches us what to do and it gives us hope and assurance for the future. So from now onwards, try as much as possible to read your Bible daily.
How to make Bible reading a habit
There are simple ways to make Bible reading a daily habit.
Get a bible reading plan
A Bible reading plan is a sure way to read the Bible everyday. These plans are usually for a couple of days and sometimes have themes.
So when you use these plans, by the end of the plan, you will know and understand what the Bible says about a particular thing.
You can check out our free online resources, for bible study toolkits. Our toolkits contain 30-day bible reading plans and verse study sheets to help you understand what you are reading.
Get a devotional
Devotionals also provide a great way to study the word of God daily. You can buy a devotional or download free devotional apps on your phone.
If you are the type that reaches for their phone first thing in the morning, then a devotional app will be great for you.
Once you pick up your phone every morning, there will be a devotional ready for you on the phone and you can take a few minutes to read and meditate on the word of God before you do anything else.
Start now
Really, start now. Just pick up your Bible and start reading any book in the Bible. If you don't start now, you are going to keep procrastinating. So if you are serious about making Bible reading a habit, just start.
Prayer for reading the Bible
Gracious Lord,
Thank you for your written word.
Thank you for giving us a way to learn what is right and do what is right by providing us with your scriptures.
Thank you for all the encouragement and comfort you've provided through your word.
Please help me to read and study your word more often.
I desire to study your word, so please cause your Holy Spirit to be my reminder to read your word daily.
Your word is food and nourishment for the soul and it refreshes the spirit
Make me hungry for your word always, Lord.
Prepare my heart and give me understanding when I read your word.
Open my mind and reveal the truth of your words to me by the power of your Holy Spirit. Help me grow in the knowledge of your word.
I pray that you also help me to do as your word says.
Help me to live a righteous life in accordance with your word.
And help me to be able to share your word with others
In Jesus' name, I pray.
Amen