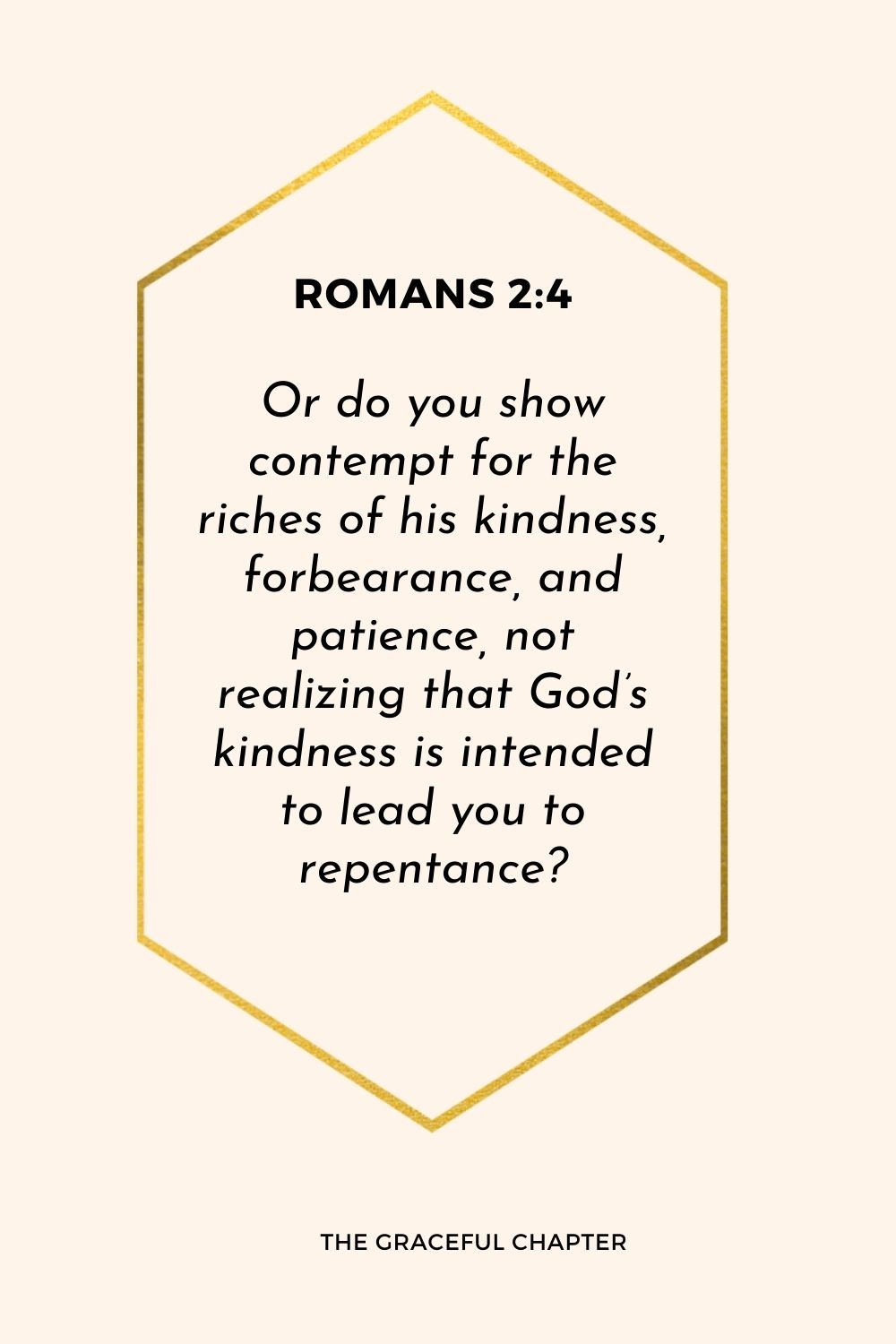 Verse – Romans 2:4
Or do you show contempt for the riches of his kindness, forbearance, and patience, not realizing that God's kindness is intended to lead you to repentance?
Reflection – Romans 2:4 – God's Kindness Is For Your Repentance
Whenever you feel like God has been so good to you and that you do not deserve it, it is because he wants you to change from your old ways.
When there is an accident and you find yourself unharmed, it is a sign that God is not finished with you yet. How many chances are you going to use up? Are you in no way prompted by his unending kindness?
Do not be wicked to your fellow human being anymore because God is good to you. When you point fingers and judge others even though you do the same things they do, God will judge you.
The next time you receive God's kindness, take a moment to remember that there will be a day that you will run out of time. At that point where will your soul find a home? Think about this and make sure you are prepared.
Related Posts
Declaration
I do not know when my chances will run out, so I will live my life forever grateful for your kindness and mindful of your judgment in the afterlife.
Prayer
Dear Lord
Thank you for your constant kindness
Thank you for giving me a chance every day
Help me change my ways
Find me and separate me from sin
Let me not be drawn to evil ways
Give me a change of heart
and let me not be lost in the day of judgment
Amen