Verse – 1 John 5:4-8
For everyone born of God overcomes the world. This is the victory that has overcome the world, even our faith. Who is it that overcomes the world? Only the one who believes that Jesus is the Son of God. This is the one who came by water and blood—Jesus Christ.
He did not come by water only, but by water and blood. And it is the Spirit who testifies because the Spirit is the truth. For there are three that testify: the Spirit, the water, and the blood; and the three are in agreement.
Reflection – 1 John 5:4-8 – Our Real Home
Overcoming the world means that you are no longer considered to be a physical seed of Adam. The baptism with water coupled with the blood that was sacrificed and the Holy Spirit that bared witness make sure of this. That means that those who believe in Christ have been removed from the list of those born simply of flesh and blood.
Beyond the boundaries of this earth is a place where only those mentioned can survive. Paradise is their new home when this earth can no longer keep them. What kind of citizenship do you bear? Are you purely of this earth or your home can be with God eternally after you leave this place?
Related Posts
Declaration
My heart accepts and confesses Jesus Christ as my Lord and Savior. I am born again, not with flesh and blood this time but with water, the blood of Jesus, and the Holy Spirit. Hallelujah!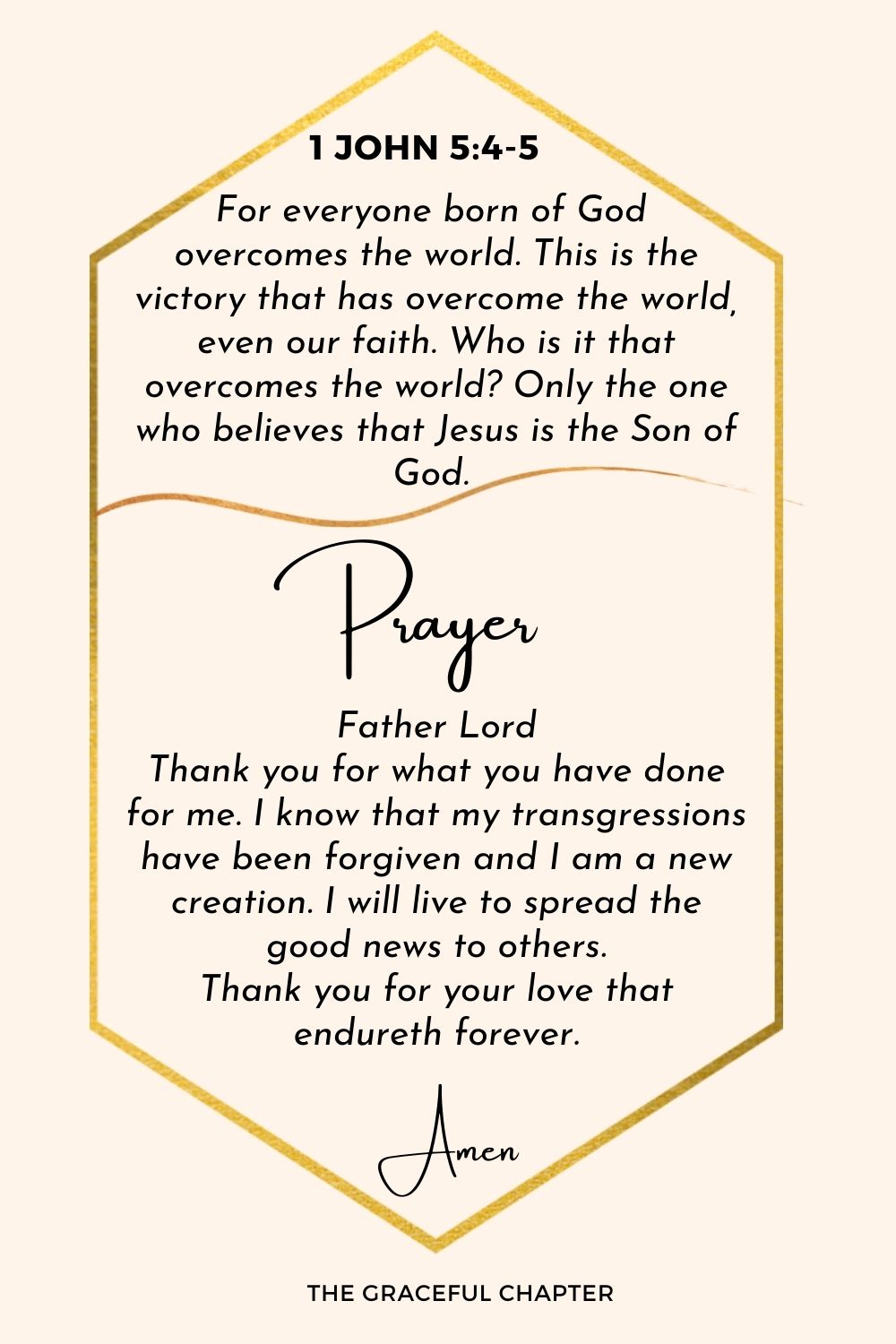 Prayer
Father Lord
Thank you for what you have done for me
I know that my transgressions have been forgiven
and I am a new creation
I will live to spread the good news to others
Thank you for your love that endureth forever
Amen