Verse – Ephesians 4:2-7
Be completely humble and gentle; be patient, bearing with one another in love. Make every effort to keep the unity of the Spirit through the bond of peace. There is one body and one Spirit, just as you were called to one hope when you were called; one Lord, one faith, one baptism; one God and Father of all, who is over all and through all and in all. But to each one of us grace has been given as Christ apportioned it.
Reflection – Ephesians 4:2-7 – Growing in Christ
When you are in Christ you must take on certain qualities. These qualities are going to help you grow as a Christian. God made our body with many members. For the body to grow, these members must coexist in peace and harmony and they must all work together for the nourishment and wellbeing of their host.
As members of Christ's church, we must possess the qualities being spoken about in the text. These are the tools we need to grow as Christians and also his church. This means that we must set aside our personal sensibilities and take upon ourselves a new robe of humility, gentility, love, and peace.
We must forgo our feelings about things that would naturally annoy us and try as much as possible to foster peace and harmony in the body of Christ. When your hand feeds your body with poison the body breaks down and refuses to function thereby not growing. In the same way, we must be prepared to care for the church the same way we care for our bodies.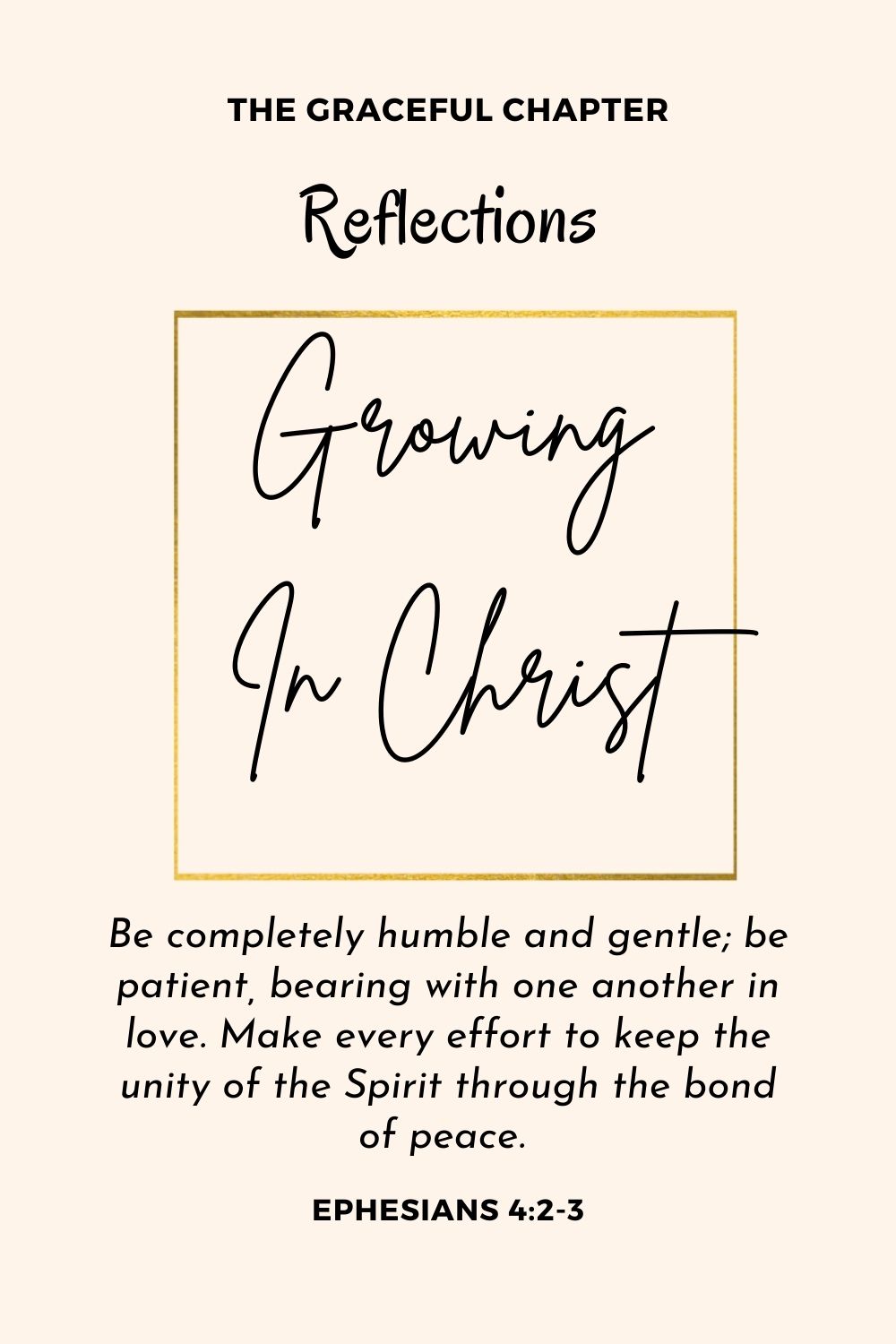 Related Posts
Declaration
I know what the Lord wants from me. As a soldier of Christ, I will make sure that his church grows through my humility, gentility, and peace.
Prayer
Heavenly Father
Thank you for accepting me into your kingdom
Thank you for blessing me with your salvation
Give me the strength to resist evil thoughts
Let me put the needs of the church first
Bless me to portray behavior that brings people closer to you
Help me grow your church
and give us your grace and favor to foster unity in your church
Amen