Breaking an addiction is not an easy thing to do. This is something you've been doing for a long time and it has become a habit, something that is part of your daily routine. So it can be very difficult to break an addiction. But with God, nothing is impossible (Matthew 19:26).
So no matter what addiction you struggle with, God is able to heal you and deliver you. The Bible says that no temptation has taken over you. God has given you the power to overcome every temptation, all you have to do is to trust in God.
So how do you keep trusting God, when things only seem to be getting worse? Well, to keep trusting God, you need to keep reading the word of God. The word of God provides comfort, guidance, and clarity for us.
So if you struggle with any addiction, here are some empowering bible verses to help you break the addiction.
30 bible verses to break an addiction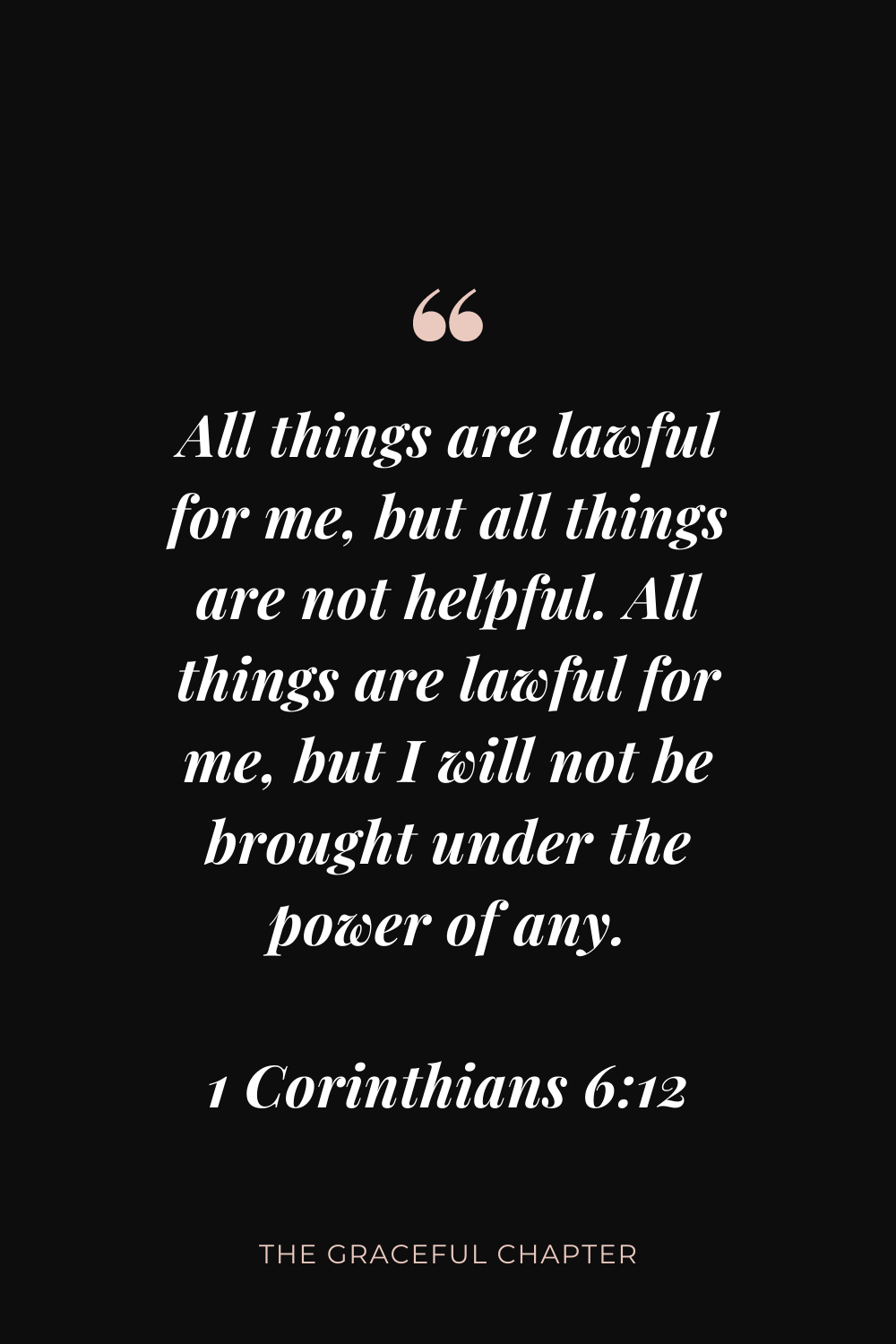 1 Corinthians 6:12
All things are lawful for me, but all things are not helpful. All things are lawful for me, but I will not be brought under the power of any.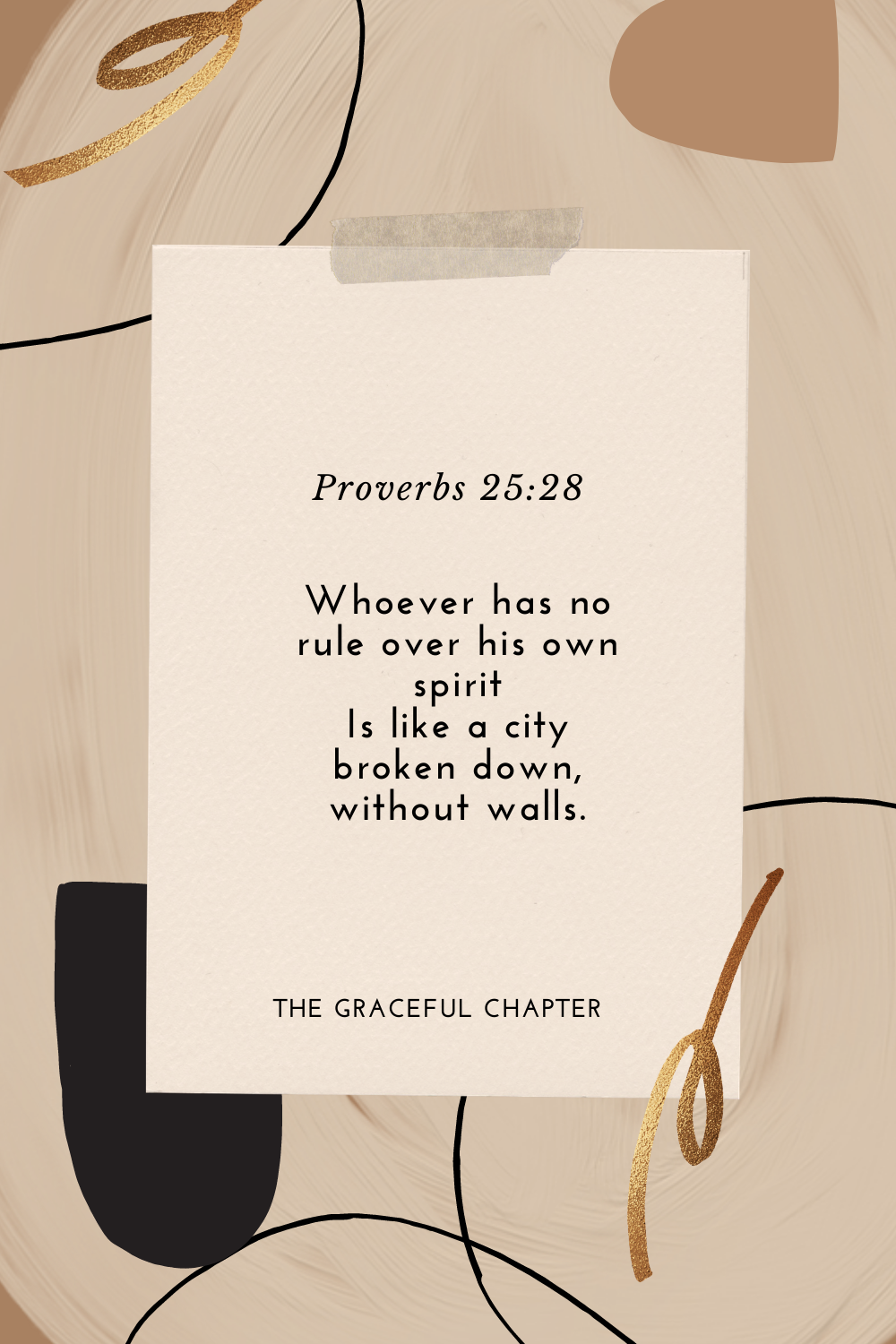 Proverbs 25:28
Whoever has no rule over his own spirit
Is like a city broken down, without walls.

1 Corinthians 15:33
Do not be deceived: "Evil company corrupts good habits."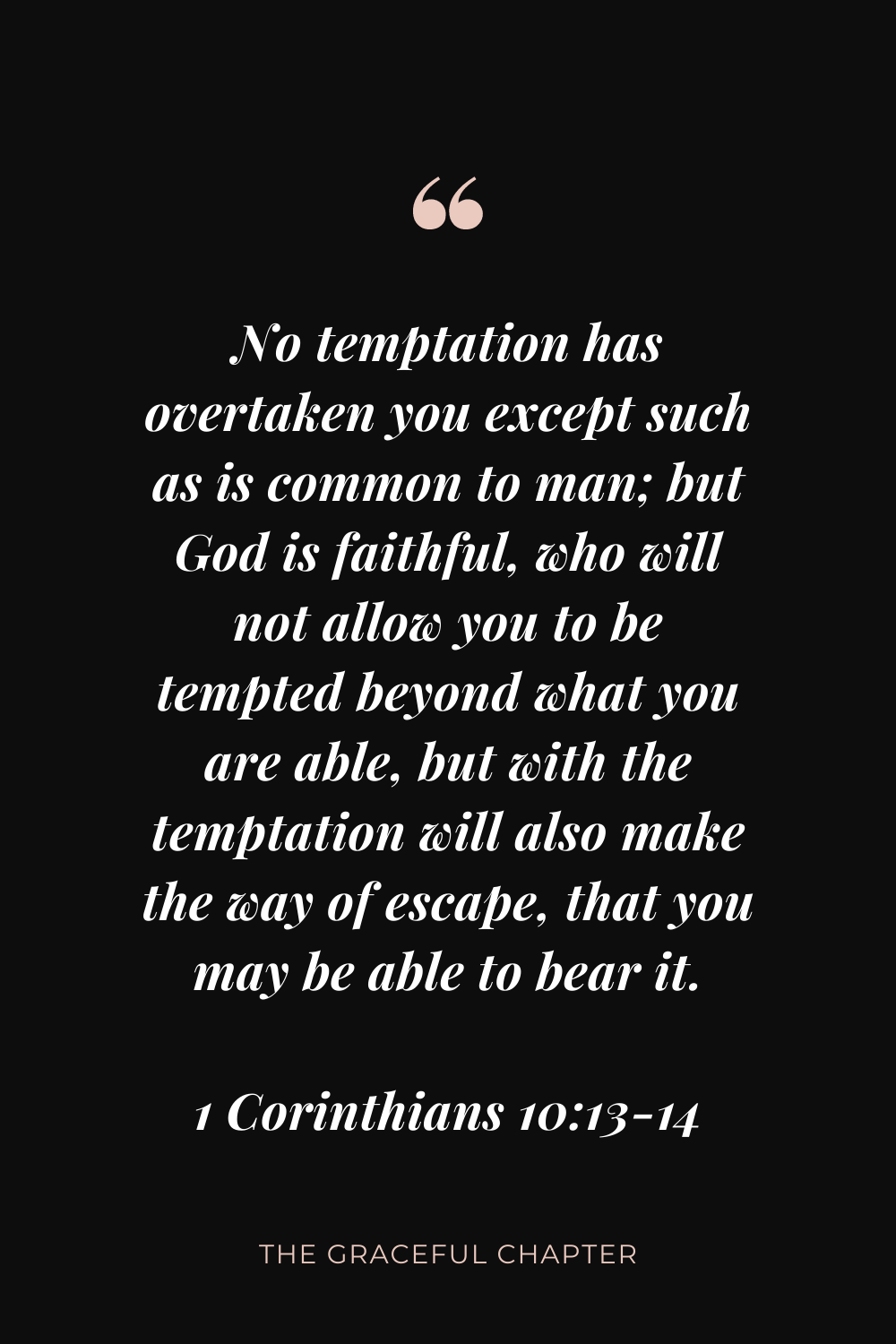 1 Corinthians 10:13-14
No temptation has overtaken you except such as is common to man; but God is faithful, who will not allow you to be tempted beyond what you are able, but with the temptation will also make the way of escape, that you may be able to bear it.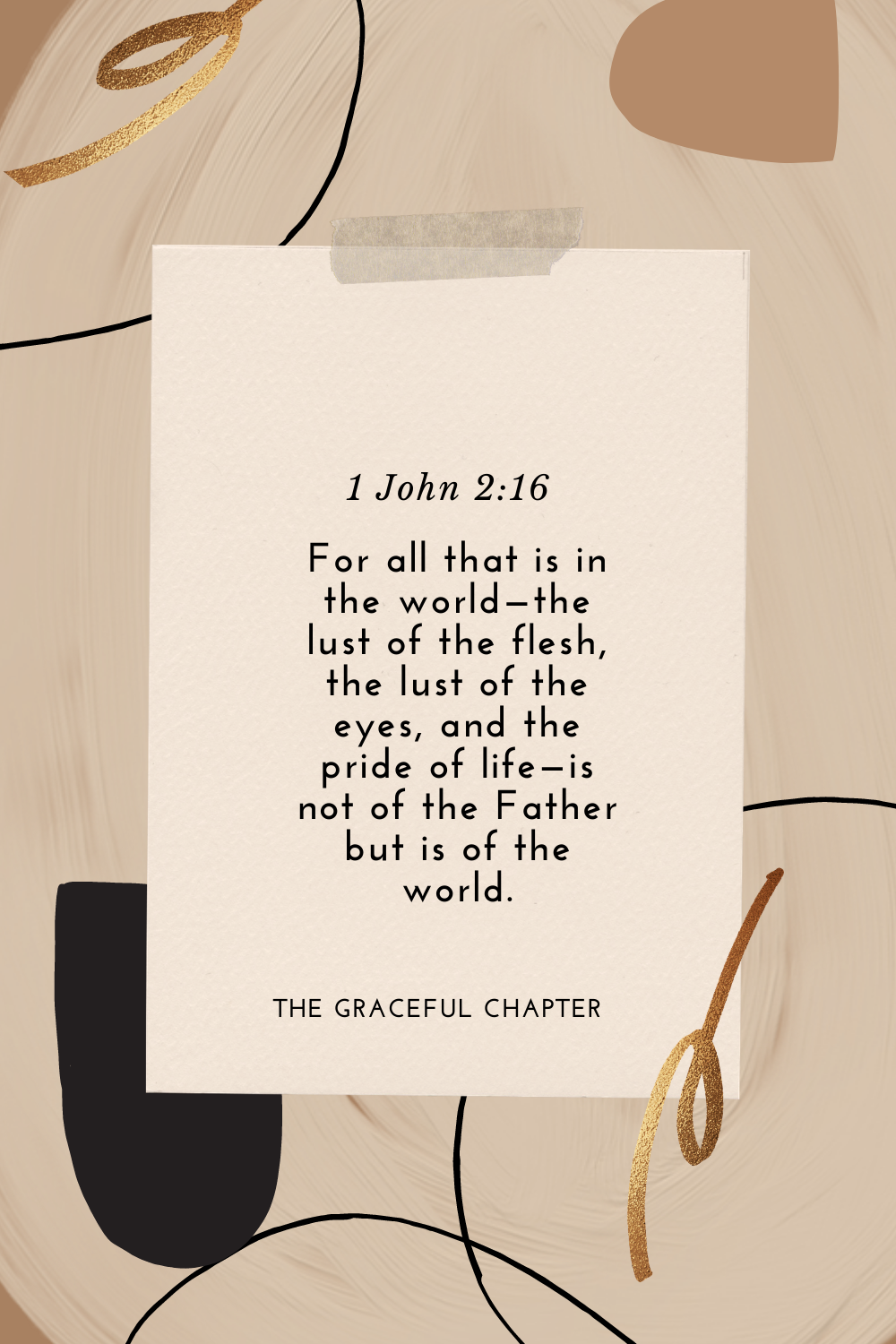 1 John 2:16
For all that is in the world—the lust of the flesh, the lust of the eyes, and the pride of life—is not of the Father but is of the world.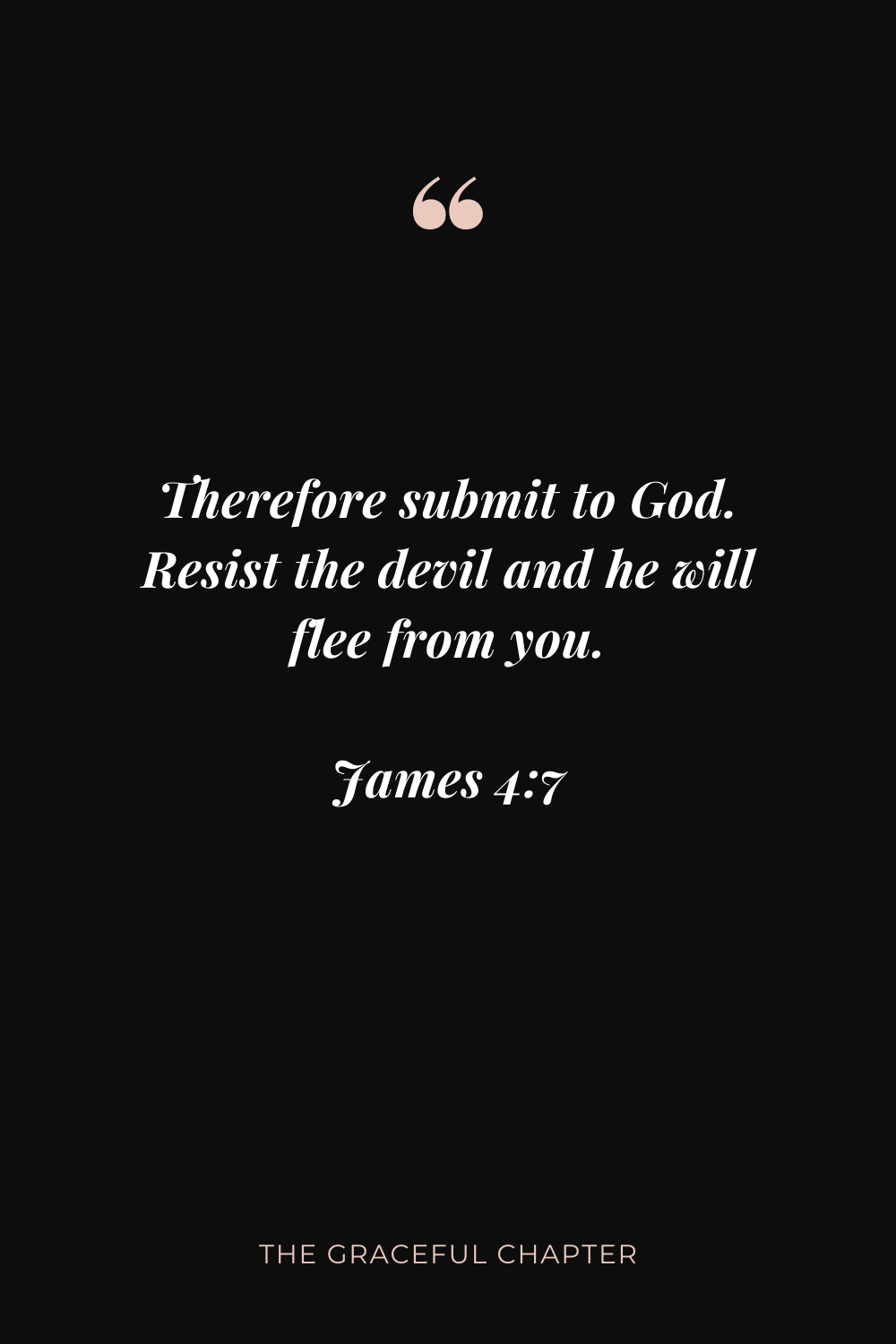 James 4:7
Therefore submit to God. Resist the devil and he will flee from you.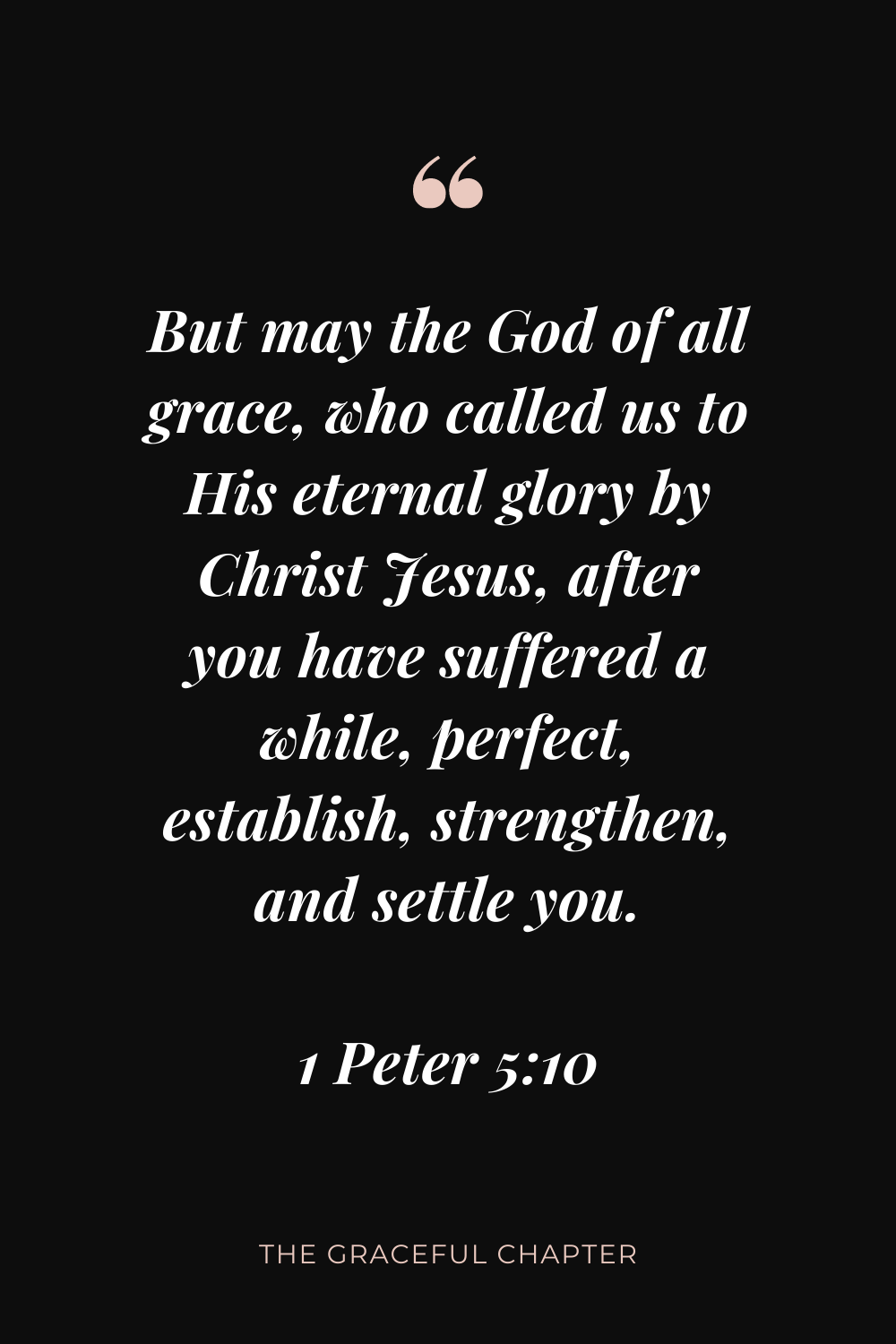 1 Peter 5:10
But may the God of all grace, who called us to His eternal glory by Christ Jesus, after you have suffered a while, perfect, establish, strengthen, and settle you.

2 Timothy 1:7
For God has not given us a spirit of fear, but of power and of love and of a sound mind.

Ephesians 5:15
See then that you walk circumspectly, not as fools but as wise,

Galatians 5:1
Stand fast therefore in the liberty by which Christ has made us free, and do not be entangled again with a yoke of bondage.

Titus 2:11–12
For the grace of God that brings salvation has appeared to all men, teaching us that, denying ungodliness and worldly lusts, we should live soberly, righteously, and godly in the present age,

Romans 13:12
The night is far spent, the day is at hand. Therefore let us cast off the works of darkness, and let us put on the armor of light.

Ephesians 5:18
And do not be drunk with wine, in which is dissipation; but be filled with the Spirit

Romans 13:14
But put on the Lord Jesus Christ, and make no provision for the flesh, to fulfill its lusts.

Philippians 4:13
I can do all things through Christ who strengthens me.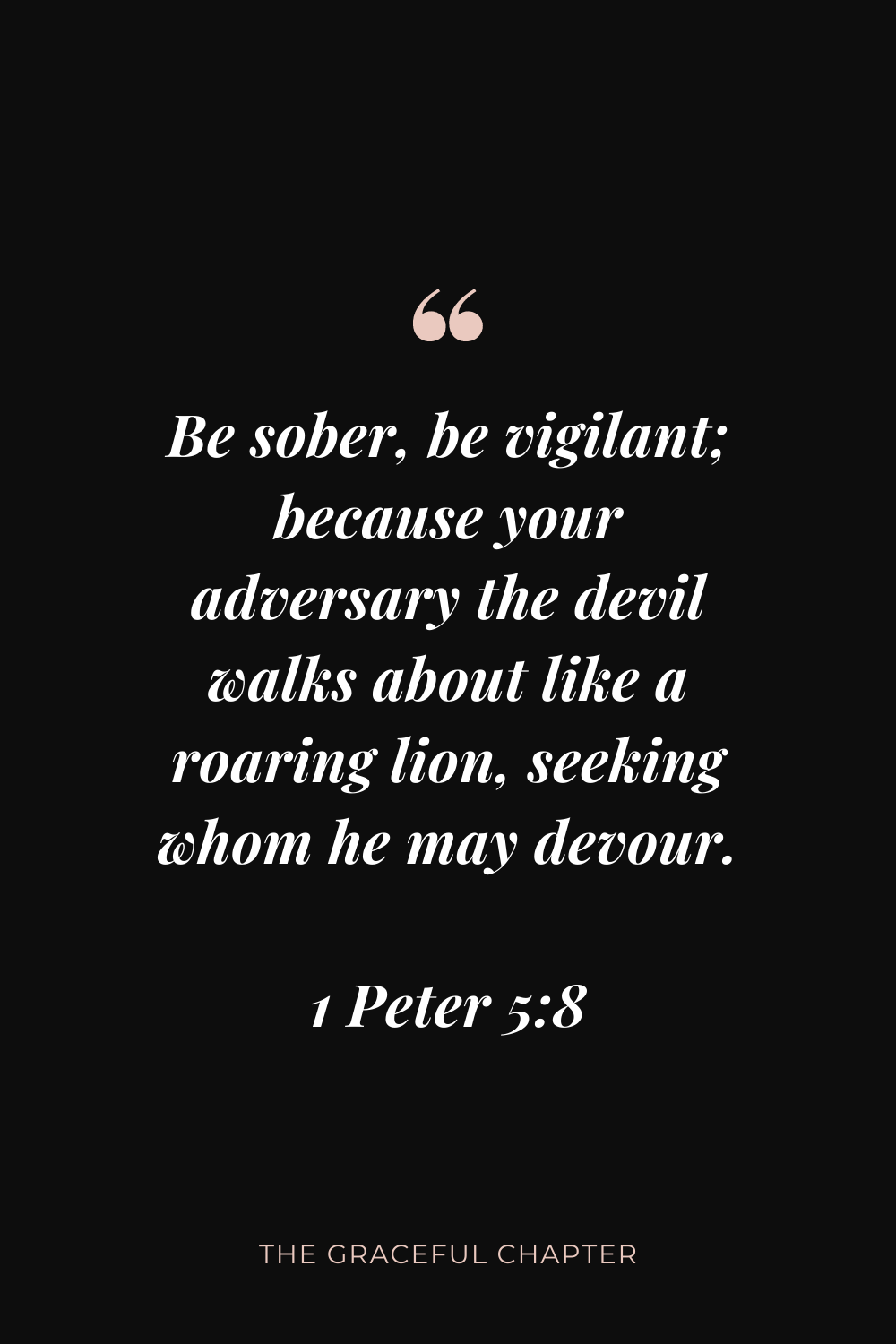 1 Peter 5:8
Be sober, be vigilant; because your adversary the devil walks about like a roaring lion, seeking whom he may devour.

1 Peter 2:11
Beloved, I beg you as sojourners and pilgrims, abstain from fleshly lusts which war against the soul

Matthew 26:41
Watch and pray, lest you enter into temptation. The spirit indeed is willing, but the flesh is weak.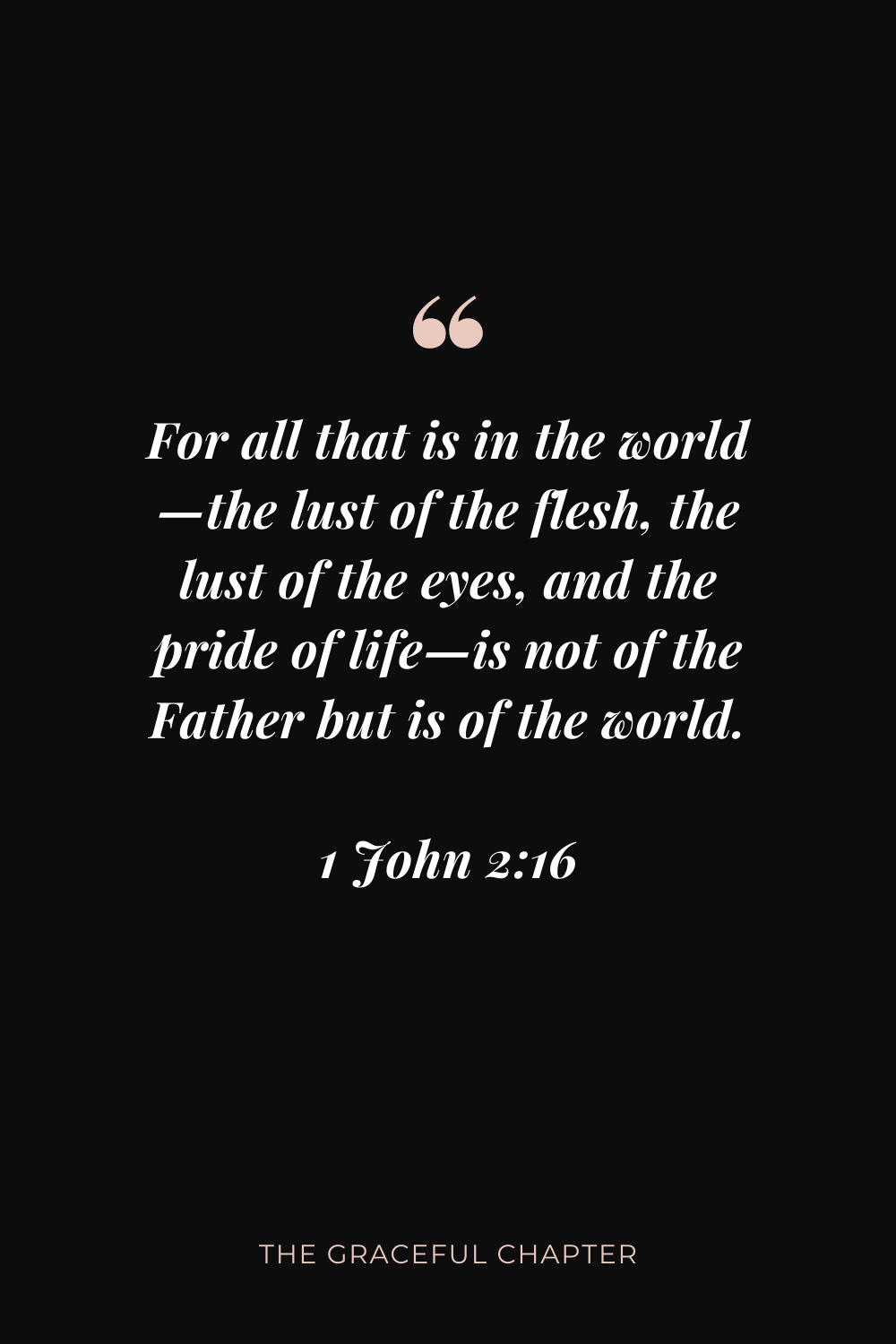 1 John 2:16
For all that is in the world—the lust of the flesh, the lust of the eyes, and the pride of life—is not of the Father but is of the world.

Proverbs 20:1
Wine is a mocker, Strong drink is a brawler,
And whoever is led astray by it is not wise.

Related Posts
Romans 12:1-2
 I beseech you therefore, brethren, by the mercies of God, that you present your bodies a living sacrifice, holy, acceptable to God, which is your reasonable service. And do not be conformed to this world, but be transformed by the renewing of your mind, that you may prove what is that good and acceptable and perfect will of God.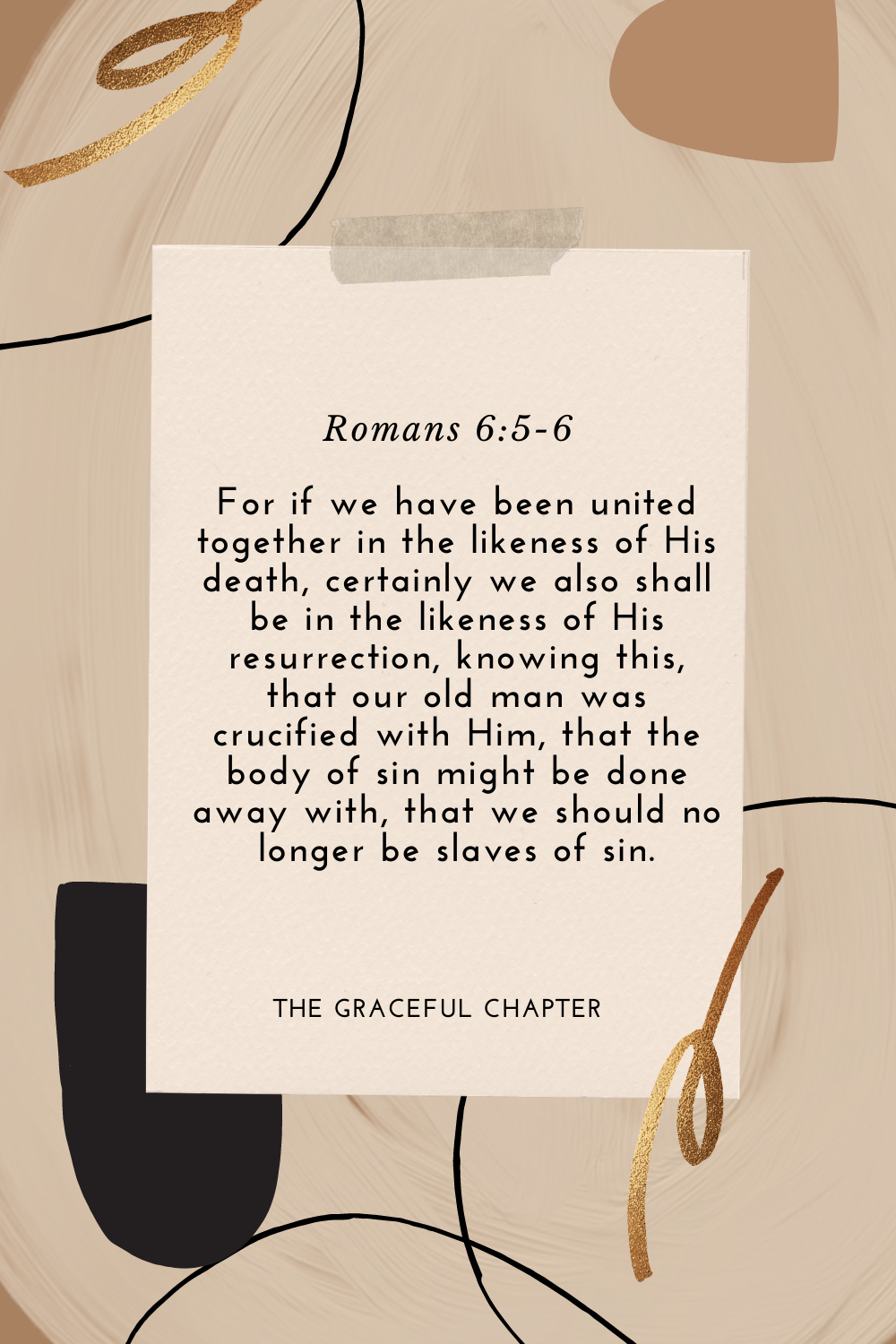 Romans 6:5-6
For if we have been united together in the likeness of His death, certainly we also shall be in the likeness of His resurrection, knowing this, that our old man was crucified with Him, that the body of sin might be done away with, that we should no longer be slaves of sin.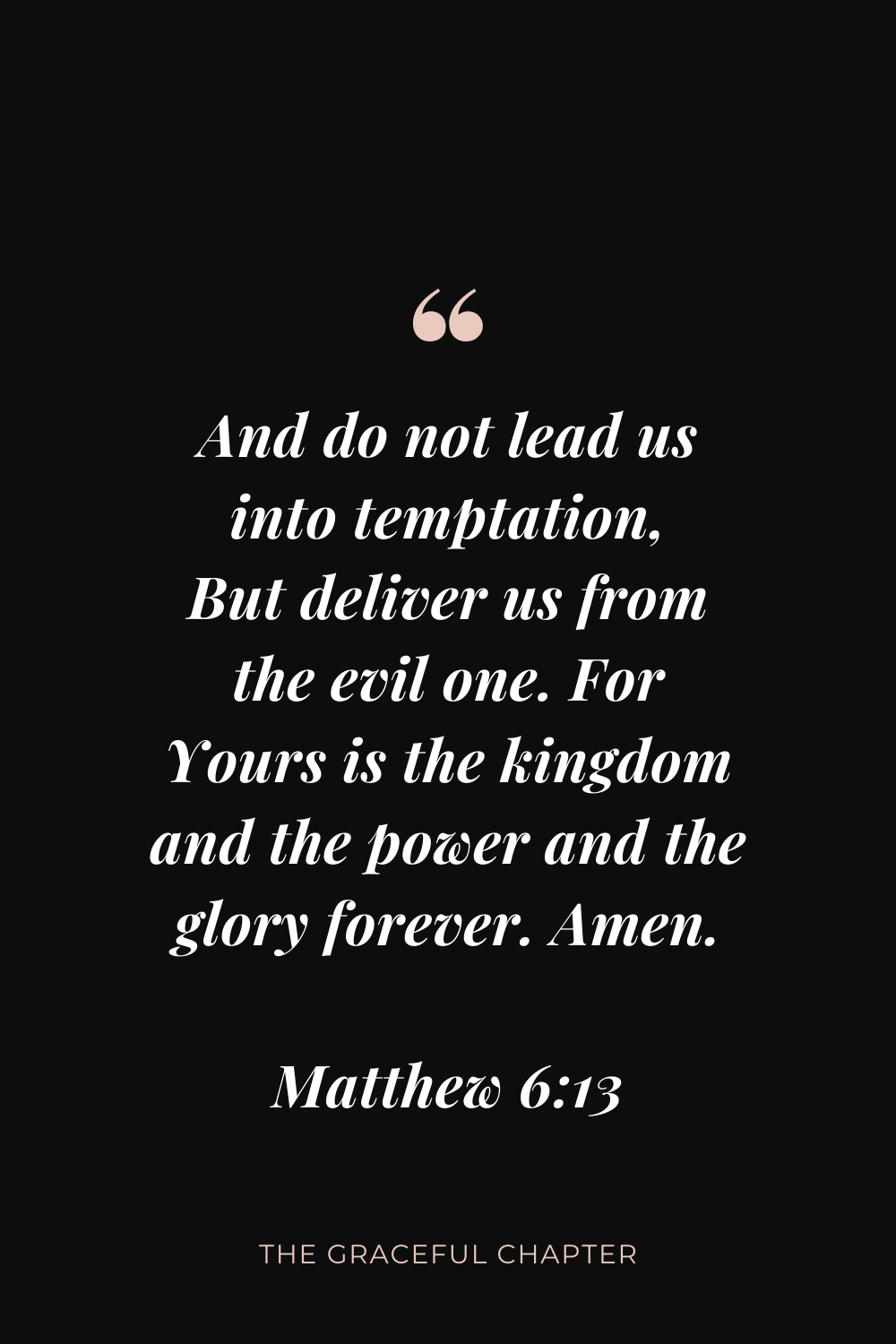 Matthew 6:13
And do not lead us into temptation,
But deliver us from the evil one. For Yours is the kingdom and the power and the glory forever. Amen.

James 1:2-3
My brethren, count it all joy when you fall into various trials, knowing that the testing of your faith produces patience.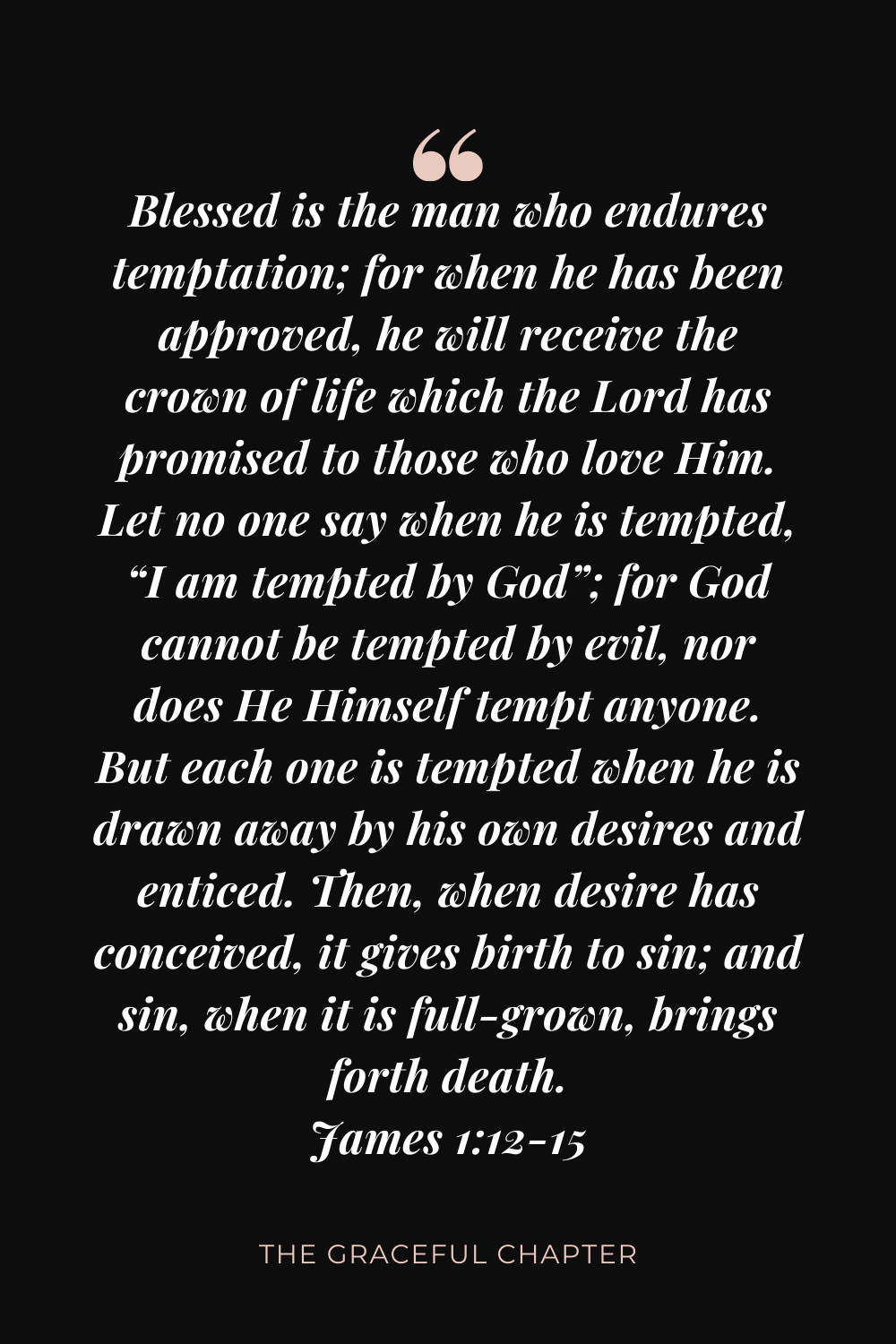 James 1:12-15
Blessed is the man who endures temptation; for when he has been approved, he will receive the crown of life which the Lord has promised to those who love Him. Let no one say when he is tempted, "I am tempted by God"; for God cannot be tempted by evil, nor does He Himself tempt anyone. But each one is tempted when he is drawn away by his own desires and enticed. Then, when desire has conceived, it gives birth to sin; and sin, when it is full-grown, brings forth death.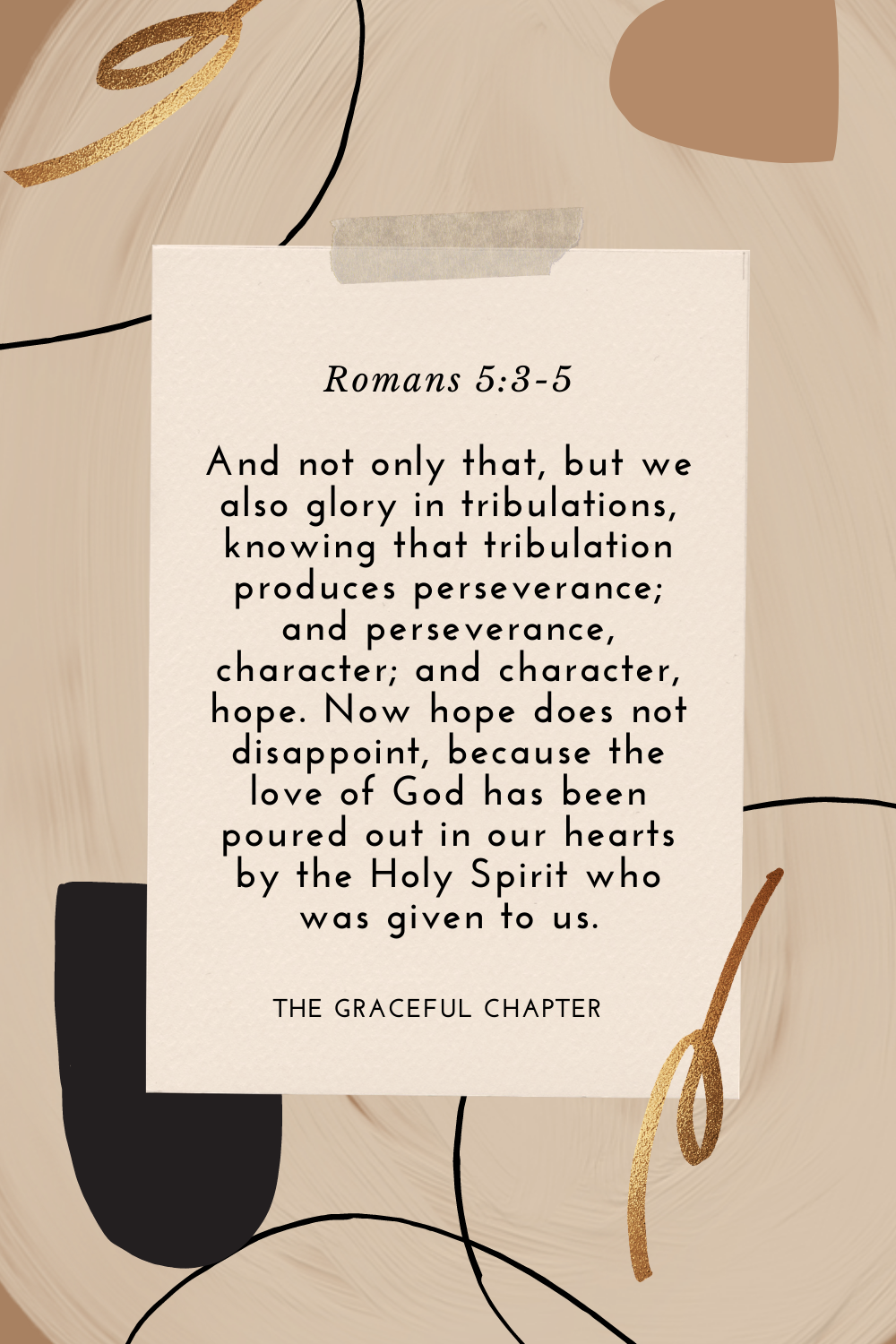 Romans 5:3-5
And not only that, but we also glory in tribulations, knowing that tribulation produces perseverance; and perseverance, character; and character, hope. Now hope does not disappoint, because the love of God has been poured out in our hearts by the Holy Spirit who was given to us.

John 8:34
Jesus answered them, "Most assuredly, I say to you, whoever commits sin is a slave of sin.

2 Peter 2:19
While they promise them liberty, they themselves are slaves of corruption; for by whom a person is overcome, by him also he is brought into bondage.

John 8:36
Therefore if the Son makes you free, you shall be free indeed.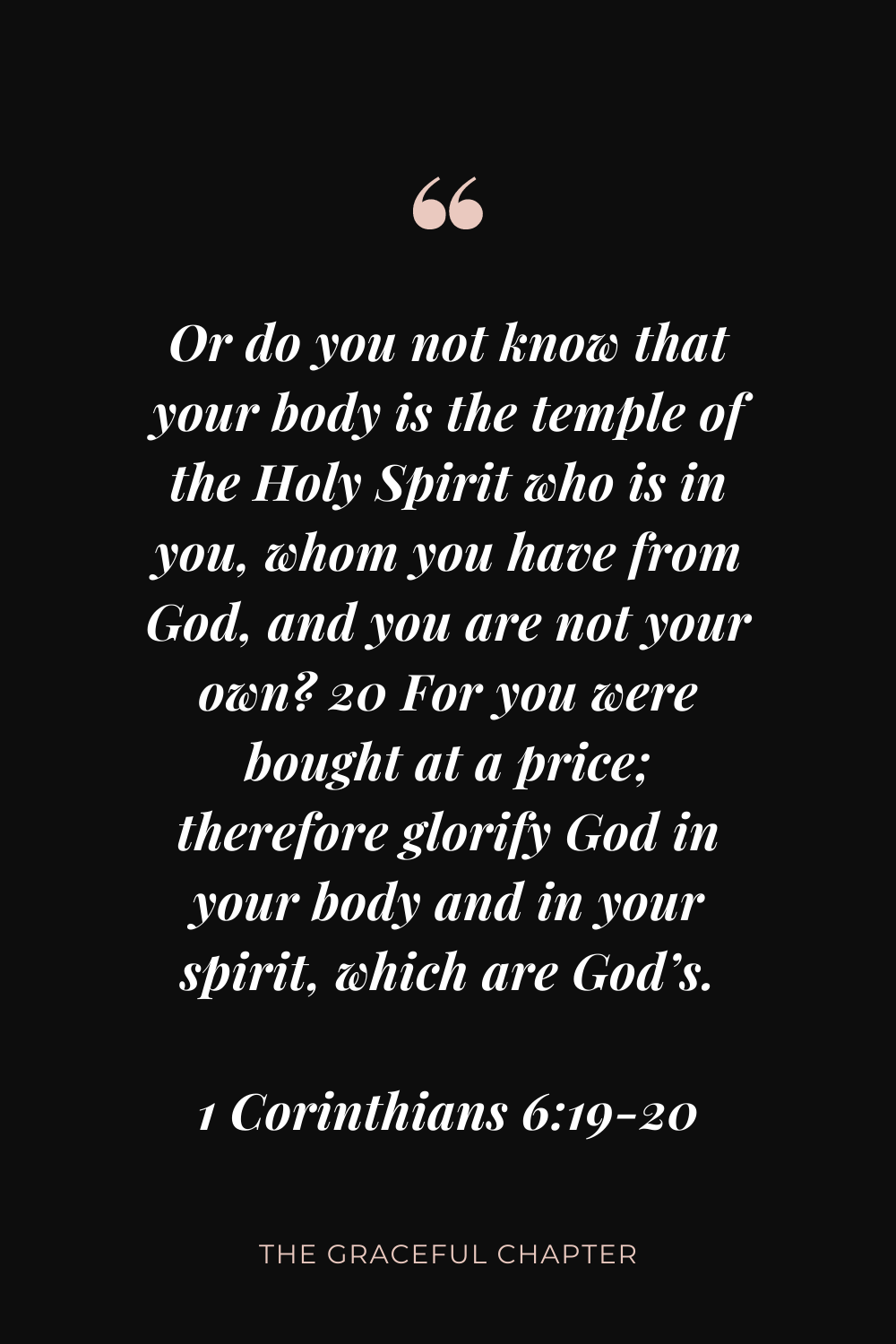 1 Corinthians 6:19-20
Or do you not know that your body is the temple of the Holy Spirit who is in you, whom you have from God, and you are not your own? For you were bought at a price; therefore glorify God in your body and in your spirit, which are God's.

Prayer to break an addiction
Father,
I come before you today because I need your help
Lord, I have an addiction to……..and as much as I try to put an end to it,
I still find myself doing it.
Lord, please give me strength,
Give me the strength to let go of this addiction.
I know I can't do it on my own
Forgive me for all the times I tried to do things on my own
Forgive me for all the times that I gave in to this addiction
Please come and take control of me
and break these chains that this addiction have over me
Father, I submit myself to you
And I pray that you Oh Lord, will heal me and
Fill me with your love and strength,
So that I will not give in to this addiction again.
In Jesus' name, I pray,
Amen