Do not be conformed to this world, but be transformed by the renewal of your mind, that by testing you may discern what is the will of God, what is good and acceptable and perfect..'

Romans 12:2 
Every tool in a factory has a purpose it serves so that the entire machinery doesn't break down. Every tool in your car's engine has a job it does on a daily basis so that your vehicle doesn't develop a fault in the middle of your journey.
Before any tool is deemed fit for a purpose for your car or the factory it is taken through rigorous testing and examination to determine whether it can carry out its designated operation for as long as your car is necessary to you.
All tools used in factory machinery are also taken through this same testing and examination to determine whether they can serve their purpose in the factory without it breaking down in the middle of an important production.
As a child of God, you are an important tool in God's plan for the world. Your job is to discover that purpose really early so you can be very beneficial to him and his creation.
Tools require occasional tuning up and maintenance to make sure that they are still serving the purpose for which they were made. Leaving these tools unattended might cause a very huge issue and eventually cause a fatal accident. These tools can equally be thrown out when they become worn out and cannot handle their tasks any longer.
As a Christian and a child of God, this must not happen to you. Do not allow yourself to be thrown out or cause havoc before you take your purpose for existence seriously.
You are the salt of the earth, but if salt has lost its taste, how shall its saltiness be restored? It is no longer good for anything except to be thrown out and trampled under people's feet. "You are the light of the world. A city set on a hill cannot be hidden. Nor do people light a lamp and put it under a basket, but on a stand, and it gives light to all in the house. In the same way, let your light shine before others, so that they may see your good works and give glory to your Father who is in heaven.

Mathew 5:13-16
The purpose of salt is to add taste to your meal. Too much salt can destroy the meal and too little salt will not add any value to your meal. The only way you can ensure that salt accomplishes its desired purpose is by regular testing by tasting the meal every time you add salt. This will let you know if you have added enough or too much.
As a Christian, you must be in constant communication with your maker and allow yourself to be tested on a regular basis to discover the purpose for which you were created. Read the bible and pray for divine understanding and direction so you don't merely read words but rather get God's instructions and interpretations clearly.
There are so many signs that can point you in the direction of your purpose if you listen to the voice of God and submit to his will. The tests you go through will determine your strength and also determine what you can handle and what you cannot.
Tell God in prayer to prepare you for your future and lead you on paths that will let you accomplish his purposes for making you. Salt knows its purpose, how about you?
If you do not find your purpose for existing you will not be of any use to your maker. Find what you can do well and be useful to God and man through the gifts He has given to you. Here are a few ways that can help you find your purpose for existing.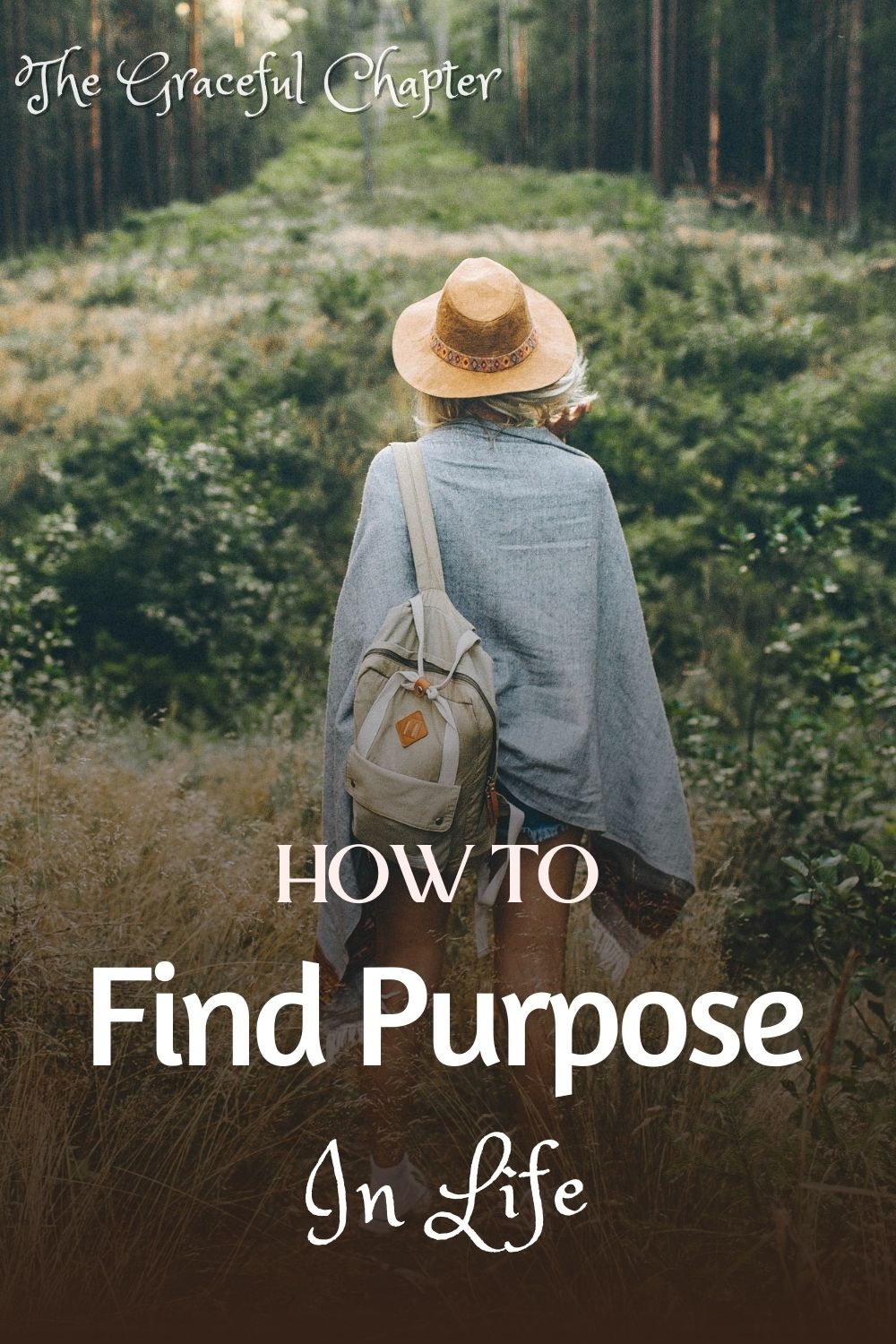 6 steps to find purpose in life
Fellowship with the Holy Spirit
I have yet many things to say to you, but you cannot bear them now. However, when he, the Spirit of truth, is come, he will guide you into all truth: for he shall not speak of himself; but whatever he shall hear, that shall he speak: and he will show you things to come.

John 16:12-13.
God's spirit was given to you to carry his messages on to you. Whatever the spirit says is not from it but rather from God. Your fellowship with the spirit will reveal the messages of God to you. You must always be in close contact with the spirit of God so that you will hear his voice concerning his directions and purposes for your life.
There may be signs you do not quite understand when you see them physically, the Holy Spirit will interpret these signs for you and let you know what God has planned for your life. The Holy Spirit will guide you through all your endeavors but you must be prepared to listen to it always.
Watch out for His revelations
For the commandment is a lamp and the teaching is light, And reproofs for discipline are the way of life

Proverbs 6:23
His word is revealed if you listen to them with a pure and accepting heart. There may be times when you don't know what direction to take because the way forward is blurry and complicated.
God's directions are mostly revealed through prayer and supplications. His word will illuminate your feet in dark moments so that you know what to do next. The road to finding your purpose may be shrouded in different voices and opinions from all manner of people including family and friends.
Only the voice of God shows real direction. Avail yourself of the revelation of God. Make sure you recognize the voice of the Lord when you hear it by meditating on the words he has spoken in the bible. It is impossible to separate the word of God from God so when you know his words well in your heart, you will know his voice and revelation.
Being tested is essential
"I, the Lord, search the heart, I test the mind, Even to give to each man according to his ways, According to the results of his deeds.

Jeremiah 17:10
The tests you go through are to test your heart and strength to see if you can handle what is to come. Jesus said to whom much is given much is expected. That means the bigger the test you are able to scale, the bigger your strength and reward.
When you go through testing times, know that God wants to know your heart to see whether you will abandon him when things get rough or whether to will keep faith in him and continue to trust his ways as the best way for you. It is through these tests that you will find your true purpose in life.
You are a tool in God's hands. Your strength is determined by the tests you can withstand. The true test of your character is reveals your ability and the size of what you can achieve. Do not lose hope when you go through trying times but let your heart be filled with joy that the Lord has chosen you for his mission.
Related Posts
Discover what you do better than most
For you created my inmost being; you knit me together in my mother's womb. I praise you because I am fearfully and wonderfully made; your works are wonderful, I know that full well."

Psalm 139:13-14
If you were just a photocopy creation then you wouldn't have been special at all since there would be billions just like you. The fact that you were special, wonderfully, and fearfully made means that there are things about you that no one has. You are a specially-made tool for a specific purpose. This is the most important step to finding your purpose.
You must discover what you are able to do better than most people. You may have a special talent that sets you apart from everybody else. These things may shock you when you realize them. They may be divine and transcendental. It may be something other people can do as well but when you find a burning passion inside you that pushes you to do it; you may have found your purpose.
Seize your moments to be useful
See then that you walk circumspectly, not as fools but as wise, 16 redeeming the time, because the days are evil.

Ephesians 5:15-16
When your moment arrives, you have to seize it. When there is a call or an opportunity for you to show what you are made of, make sure you grab it with both hands. Never be afraid of men for they are also creations of God just like you.
What you were specially made to do however cannot be shared with anybody so when your time comes to shine, you must be ready to take the seat designated for you. It may be in a form of a test, or perhaps a calling, whatever it is do not wait for it to come to your doorstep but rather go and grab what is yours and let the world enjoy your divine gift so they can give thanks and reverence to the Lord Almighty.
Know your ability
To one he gave five talents, to another, two, and to another, one, each according to his own ability; and he went on his journey.

Matthew 25:15
Talents are God's gifts to his creation. They are his way of letting us experience a little taste of heaven. Your talent is that divine gift you have without even trying or suffering for it. But if you do not develop and nurture your talent you will lose it for sure. God has given you these talents according to your ability. He has not given you anything that you cannot handle. Be careful you do not lose it or throw it away.
God gave you these talents to have a positive effect on those around you. He wants you to make people's lives as easy as possible so that they will give thanks to him for you. Remember that light isn't hidden but rather mounted to show the way for others. Be a divine blessing to others in the name of God.