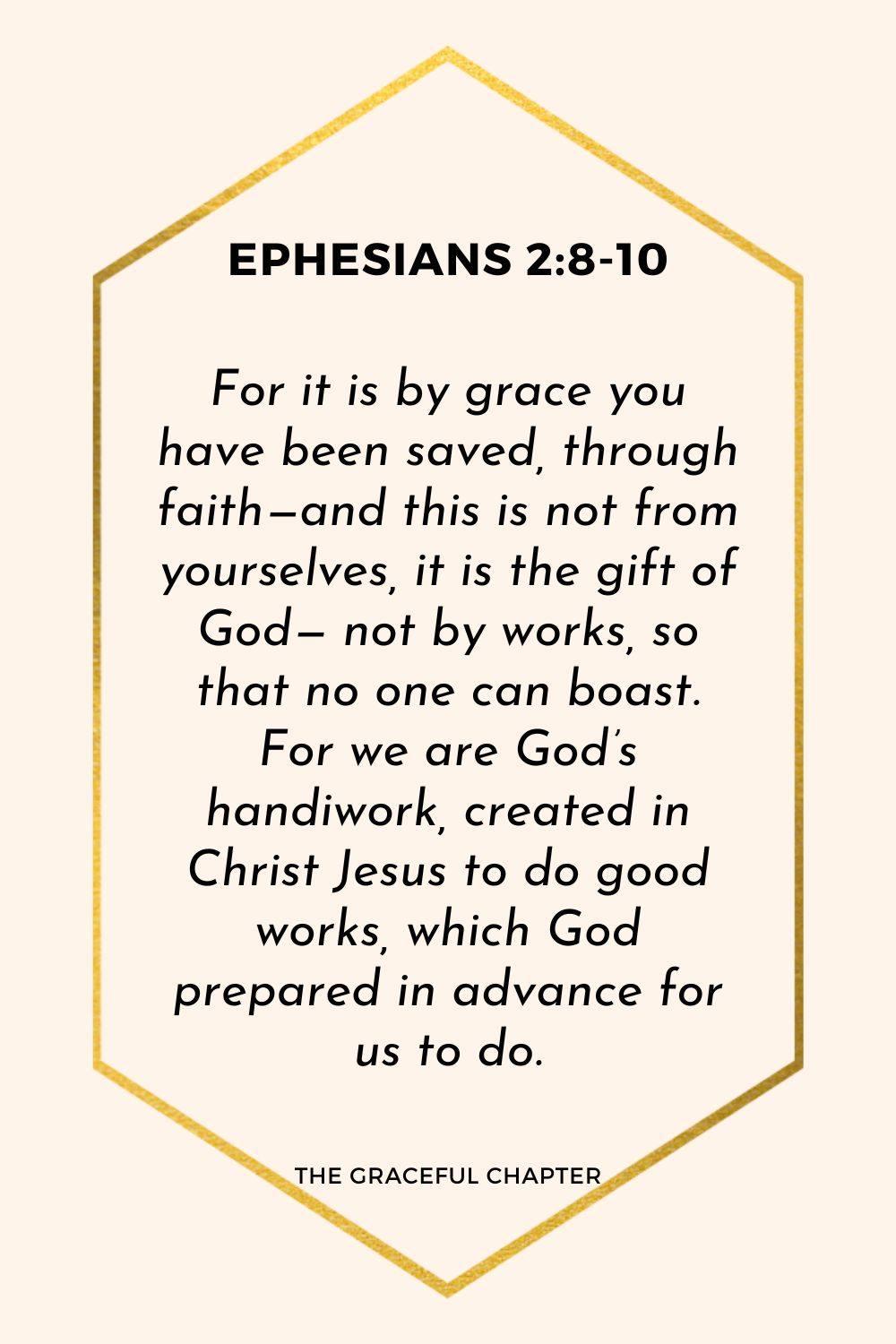 Verse – Ephesians 2:8-10
For it is by grace you have been saved, through faith—and this is not from yourselves, it is the gift of God— not by works, so that no one can boast. For we are God's handiwork, created in Christ Jesus to do good works, which God prepared in advance for us to do.
Reflection – Ephesians 2:8-10 – By Grace Through Faith
If you have ever wondered where this site's slogan comes from, wonder no more. The Graceful Chapter is built on this solid foundation. It's a site for all of God's creation. God sent Christ to save those who would believe in him. Yes, it's that simple because God does not want any man, rich or poor to feel like they can only be saved through their difficult efforts.
Salvation is through faith in Christ. God purposed each one of us to do his work in a way he has already prepared. It is through Christ that we accept this honor and work for him so others may see his good works and follow him too.
Our righteousness is freely imparted into our spirit through our faith in Christ Jesus. Never feel unworthy of God's grace and love because you are his handiwork and he made you for a purpose.
The salvation we enjoy in Christ is by grace because we have not done anything to deserve it. God freely gives to those who accept it. Let your life reflect the will and mission of God.
As a saved member of the kingdom, you must allow yourself to be used by God to spread the gospel to others who need it. There are those who are in bondage because they do not know their portion in Christ Jesus. It is your job as a saved member to lead others to the light you have found.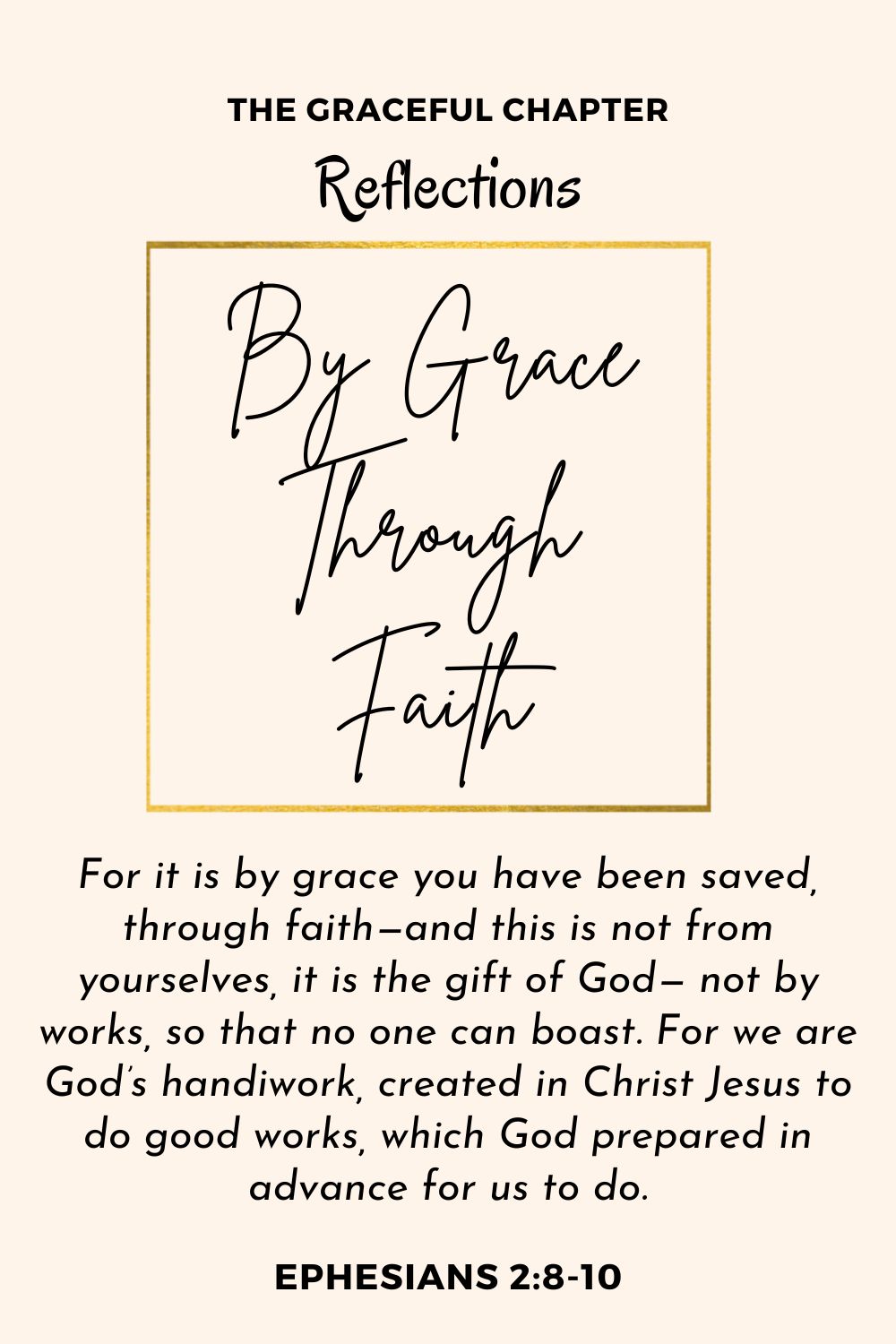 Recommended Resources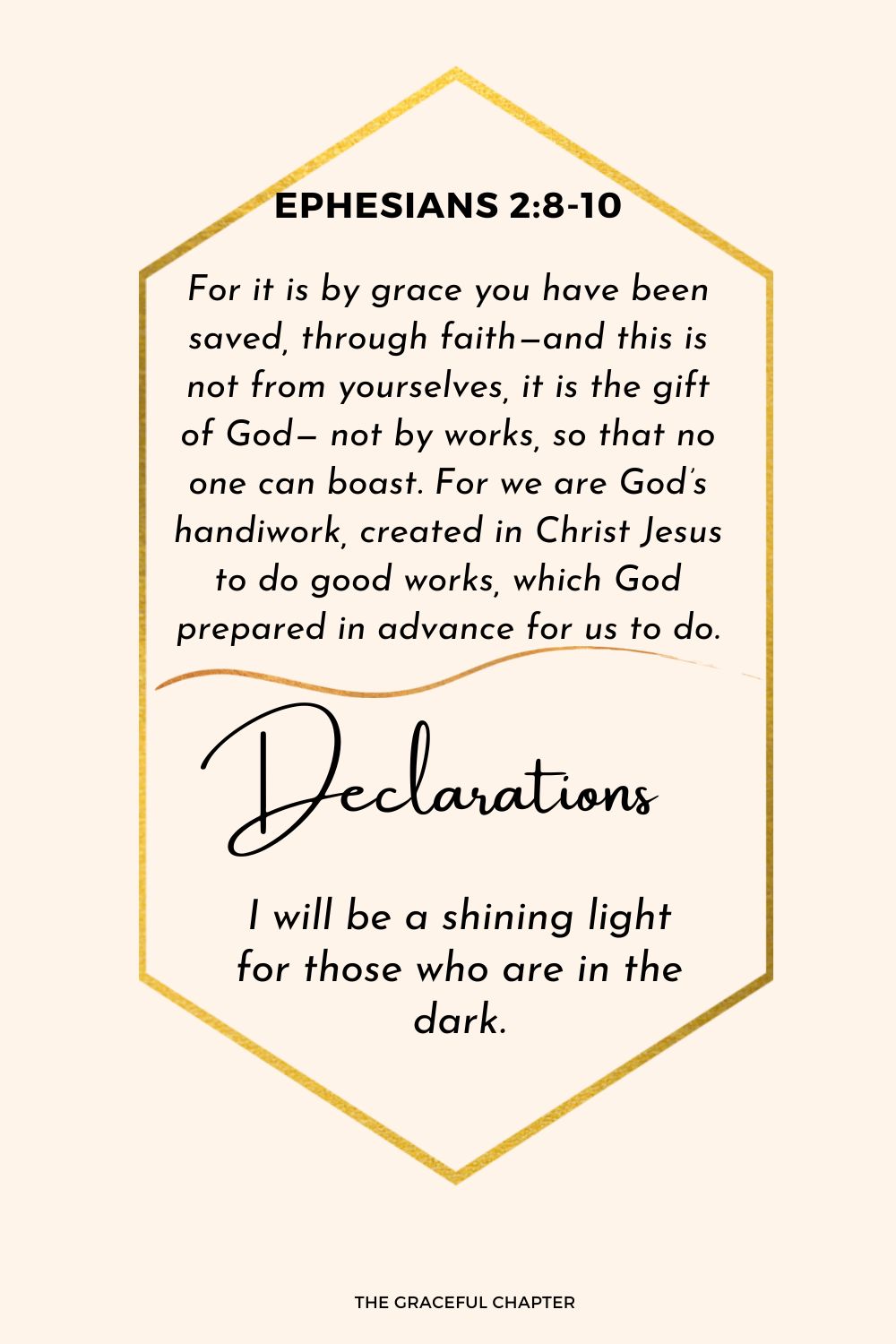 Declaration
I will be a shining light for those who are in the dark.
Related Posts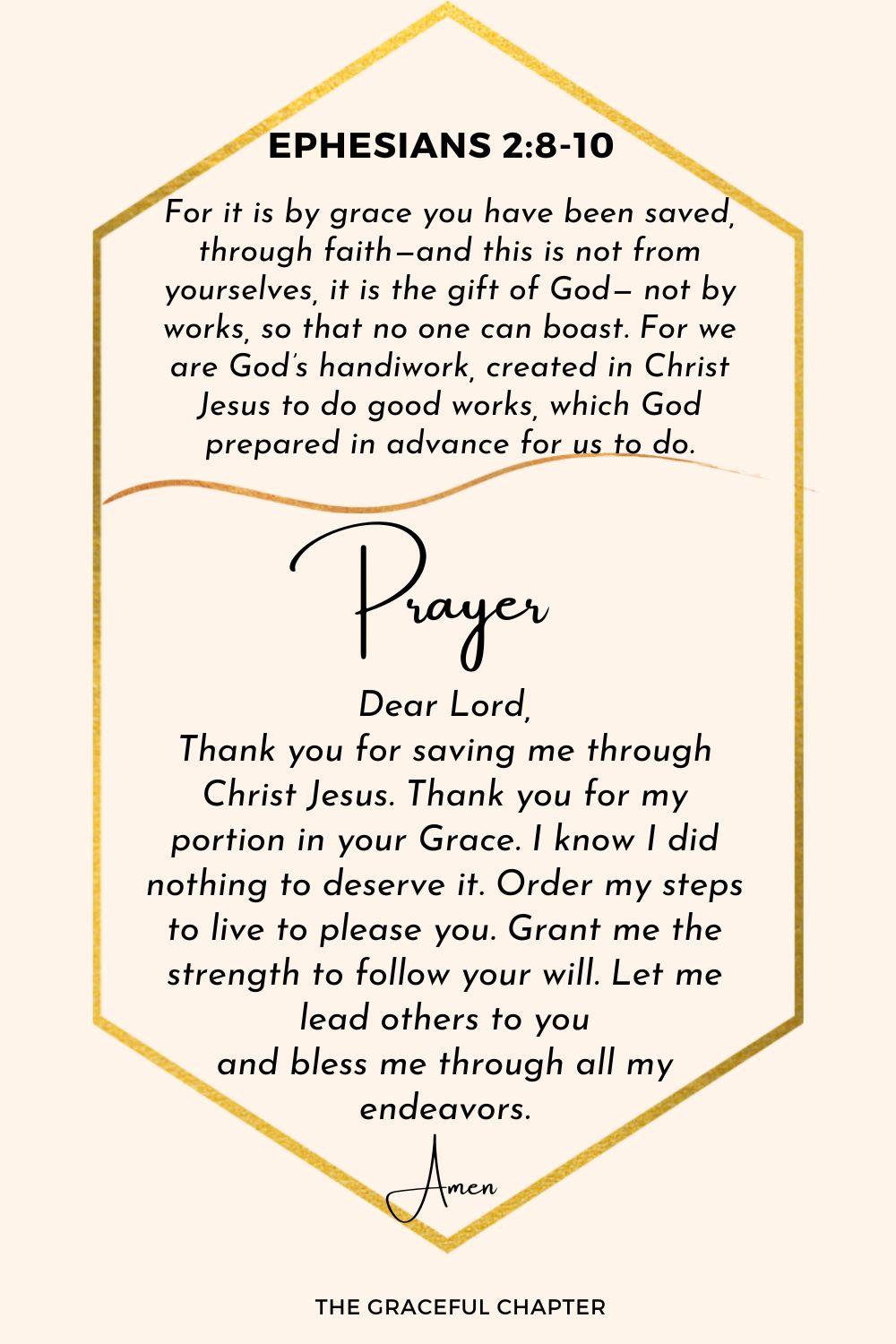 Prayer
Dear Lord
Thank you for saving me through Christ Jesus
Thank you for my portion in your Grace
I know I did nothing to deserve it
Order my steps to live to please you
Grant me the strength to follow your will
Let me lead others to you
and bless me through all my endeavors
Amen