Life can be hard and frustrating, and sometimes, it can feel as though things will never get better. But one thing I want you to know is that God is always with you and he will never leave you nor forsake you. (Deuteronomy 31:6)
So no matter how hard things get, always remember that. All you have to do is believe. Dare to make a declaration of faith when times are rough. No matter how bad things get speak victory into your life.
See below for some breakthrough bible verses to reassure you that good things are going to happen and times will get better. Just trust that you serve a faithful God.
Breakthrough bible verses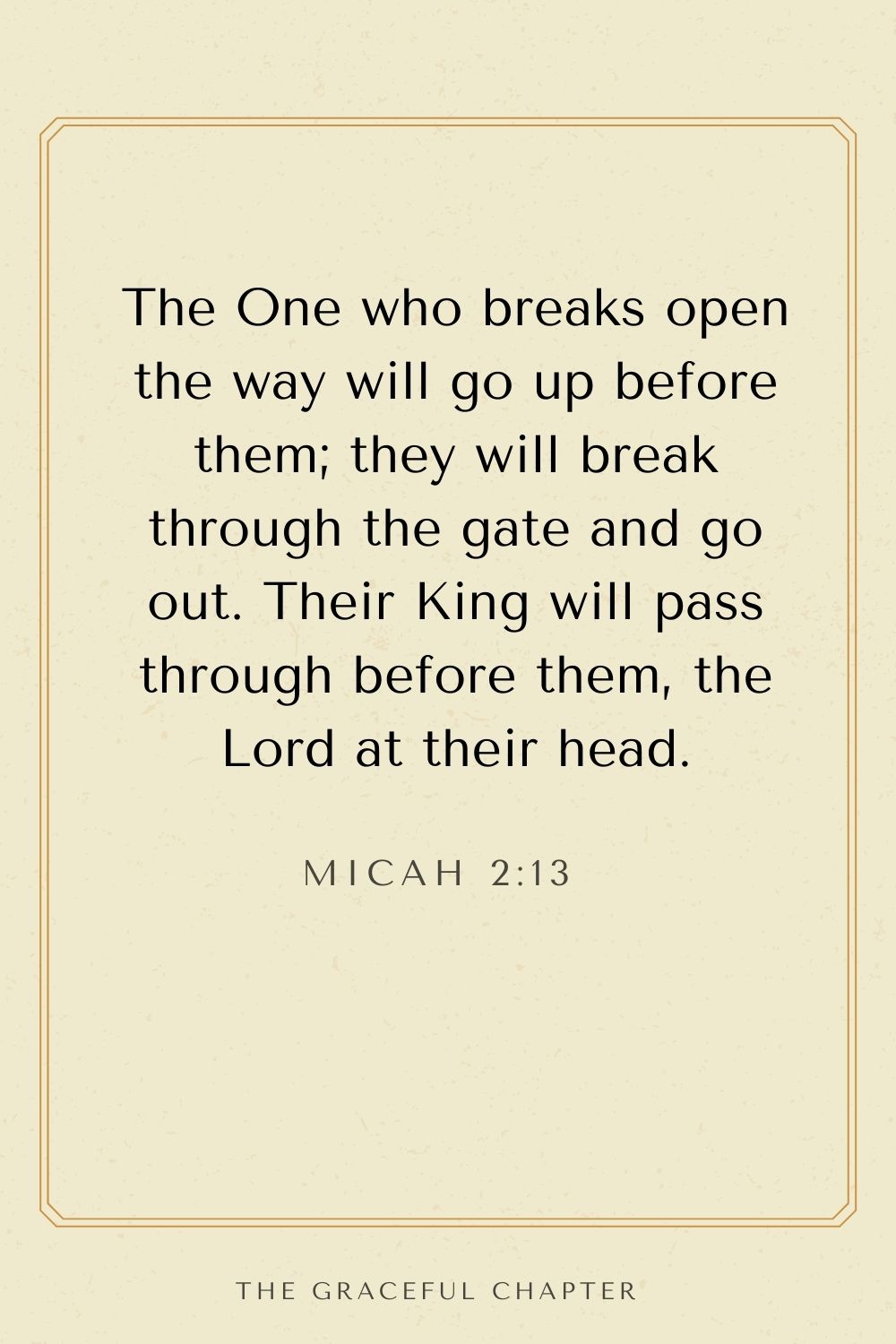 Micah 2:13
The One who breaks open the way will go up before them; they will break through the gate and go out. Their King will pass through before them, the Lord at their head.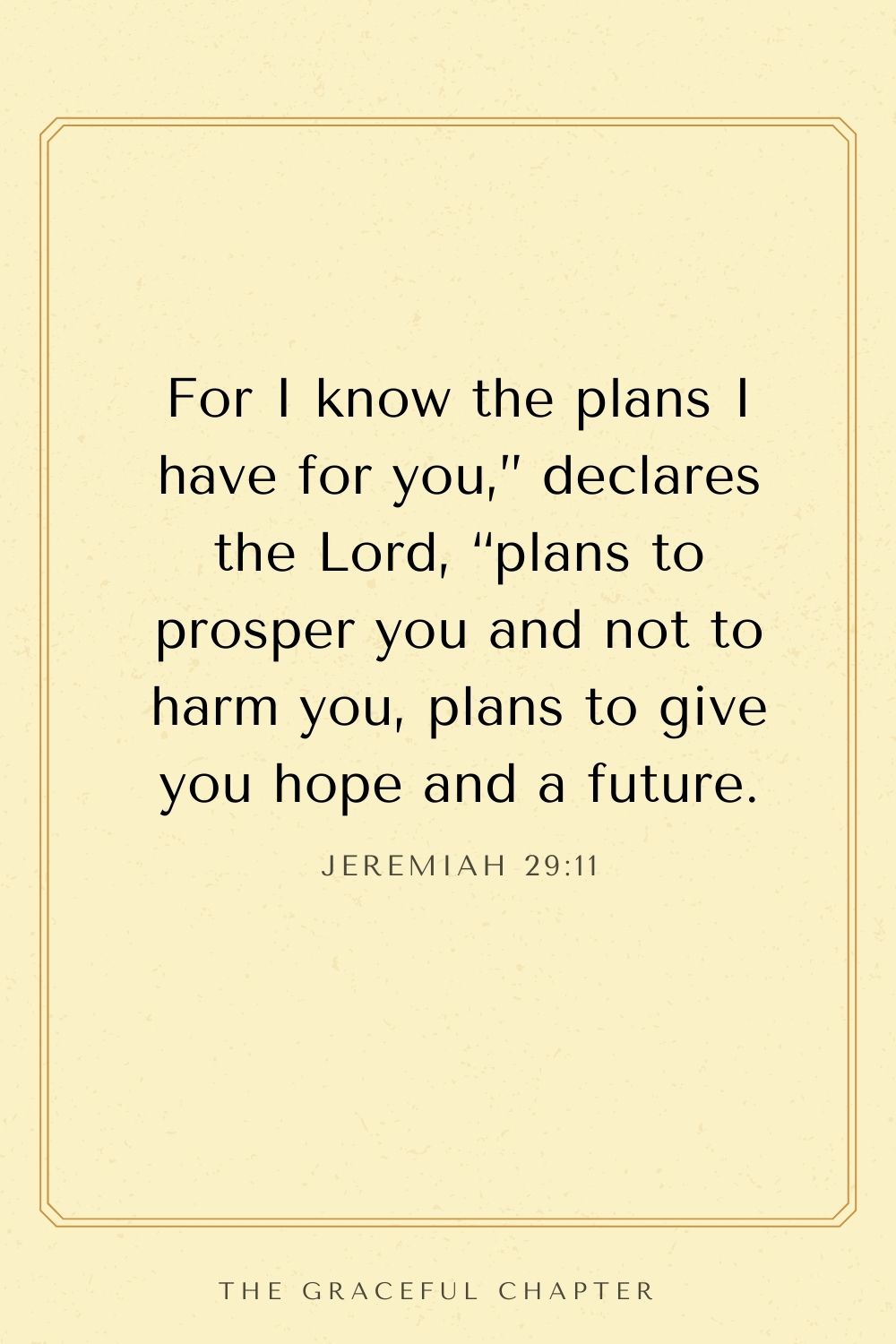 Jeremiah 29:11
 For I know the plans I have for you, declares the Lord, plans to prosper you and not to harm you, plans to give you hope and a future.

Hebrews 4:12
For the word of God is alive and active. Sharper than any double-edged sword, it penetrates even to dividing soul and spirit, joints and marrow; it judges the thoughts and attitudes of the heart.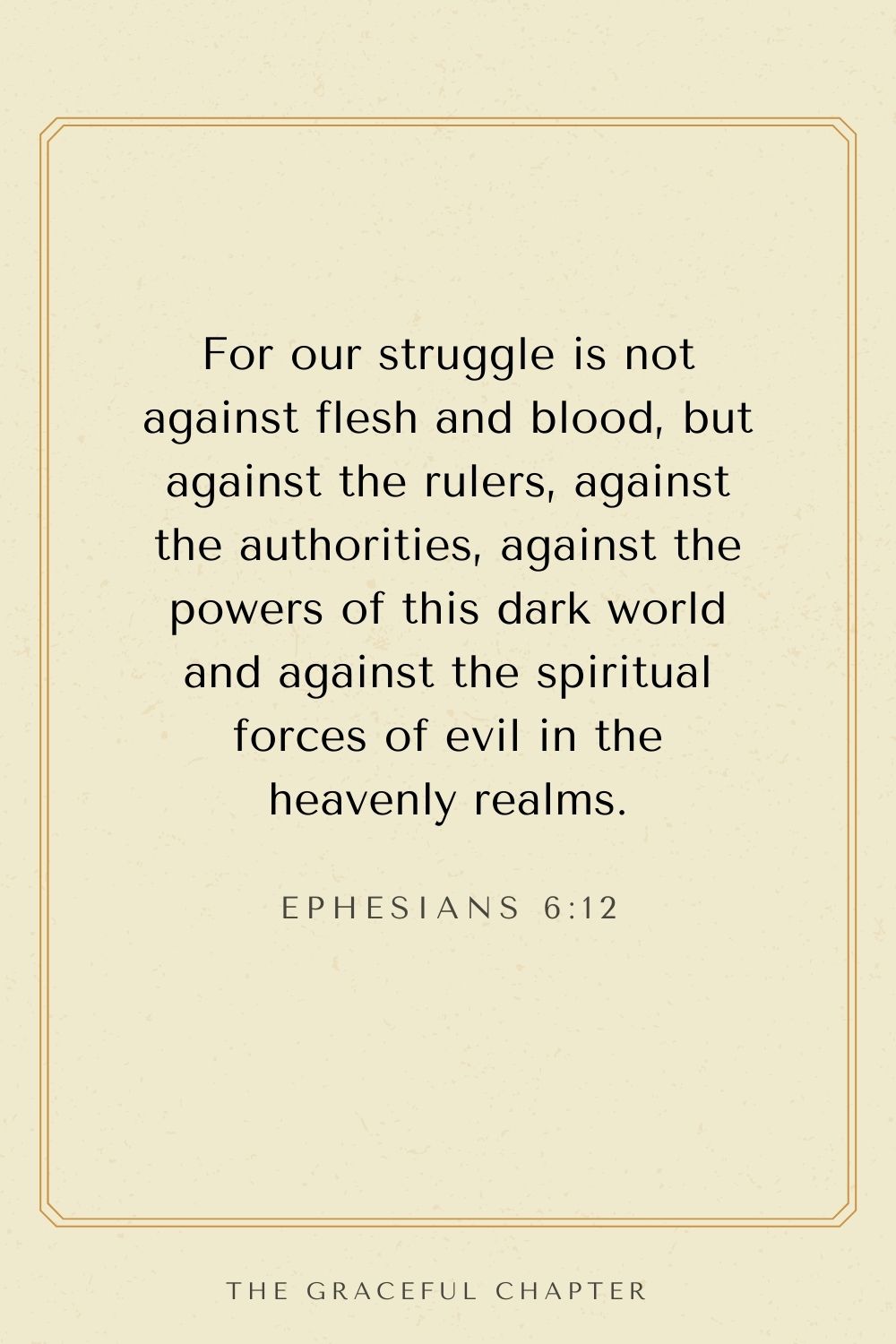 Ephesians 6:12
For our struggle is not against flesh and blood, but against the rulers, against the authorities, against the powers of this dark world and against the spiritual forces of evil in the heavenly realms.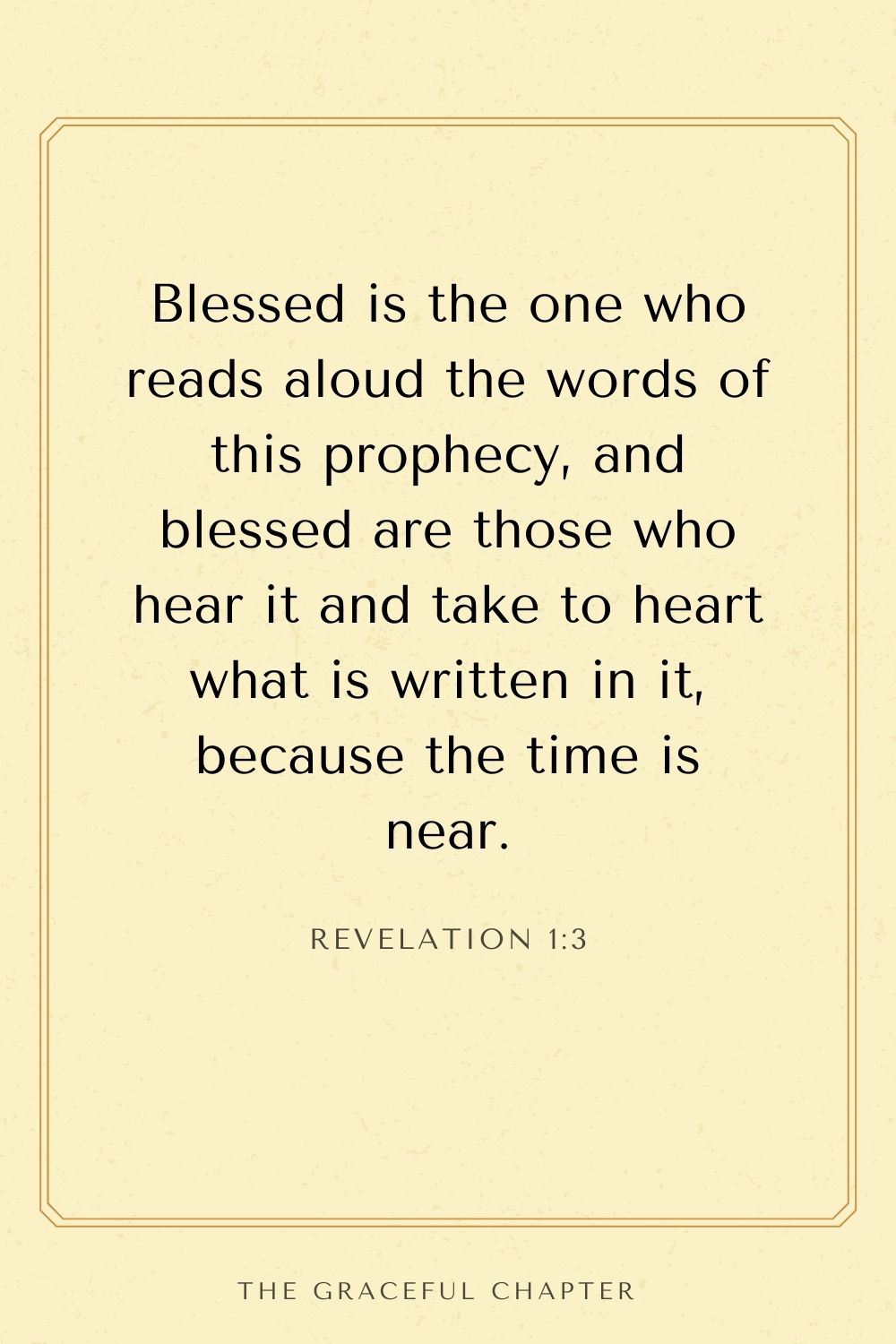 Revelation 1:3
Blessed is the one who reads aloud the words of this prophecy, and blessed are those who hear it and take to heart what is written in it, because the time is near.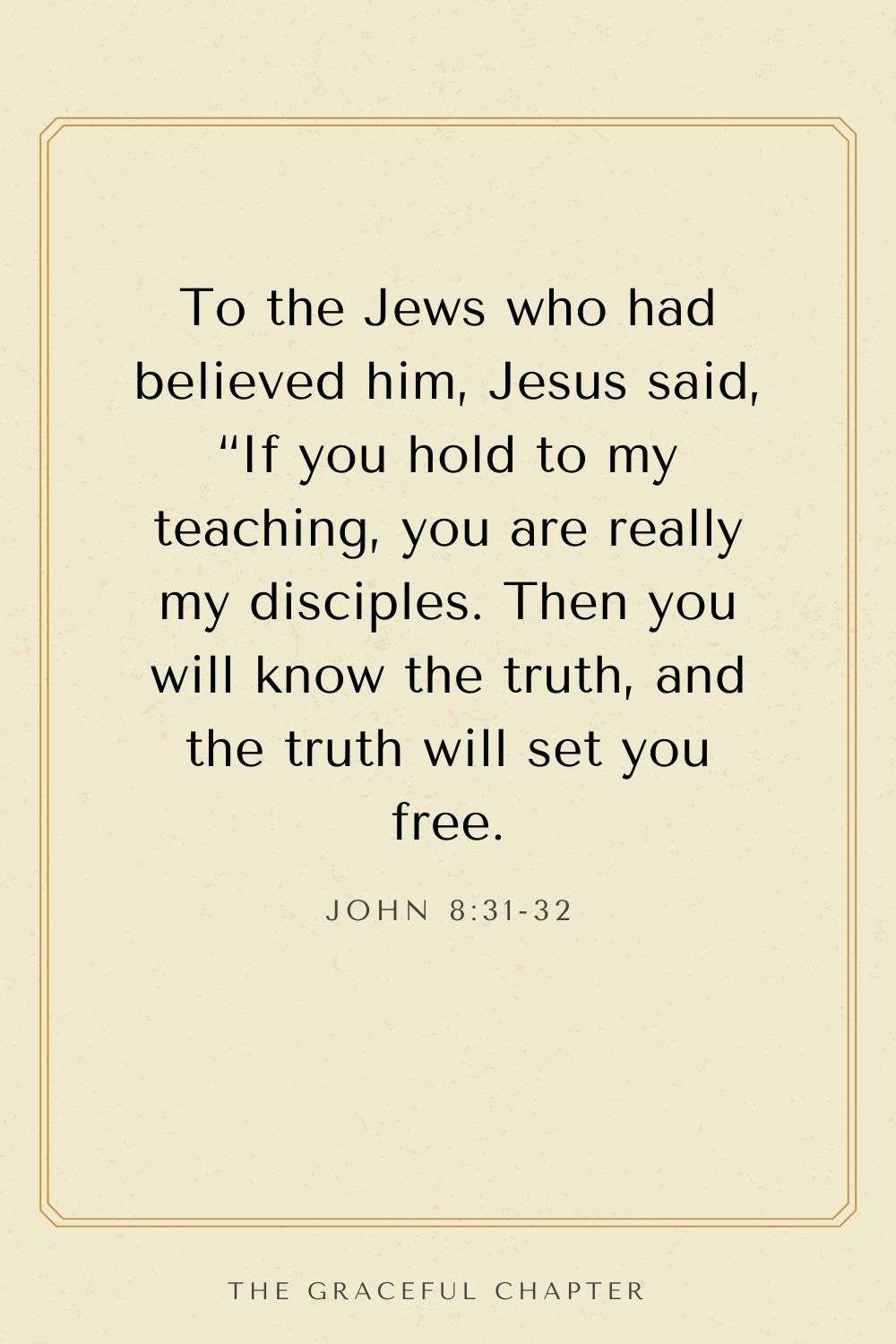 John 8:31-32
To the Jews who had believed him, Jesus said, "If you hold to my teaching, you are really my disciples. Then you will know the truth, and the truth will set you free.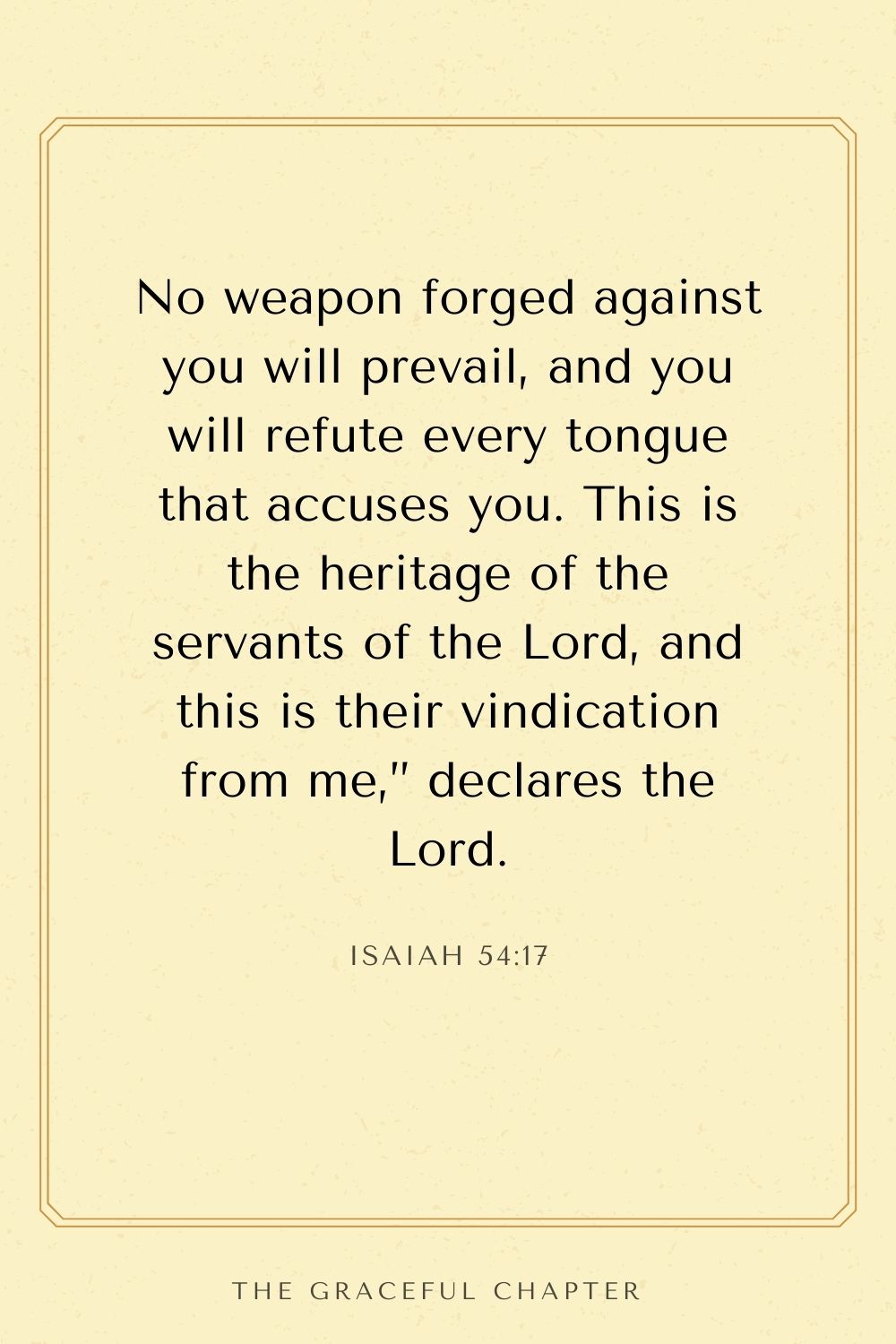 Isaiah 54:17
No weapon forged against you will prevail, and you will refute every tongue that accuses you. This is the heritage of the servants of the Lord, and this is their vindication from me," declares the Lord.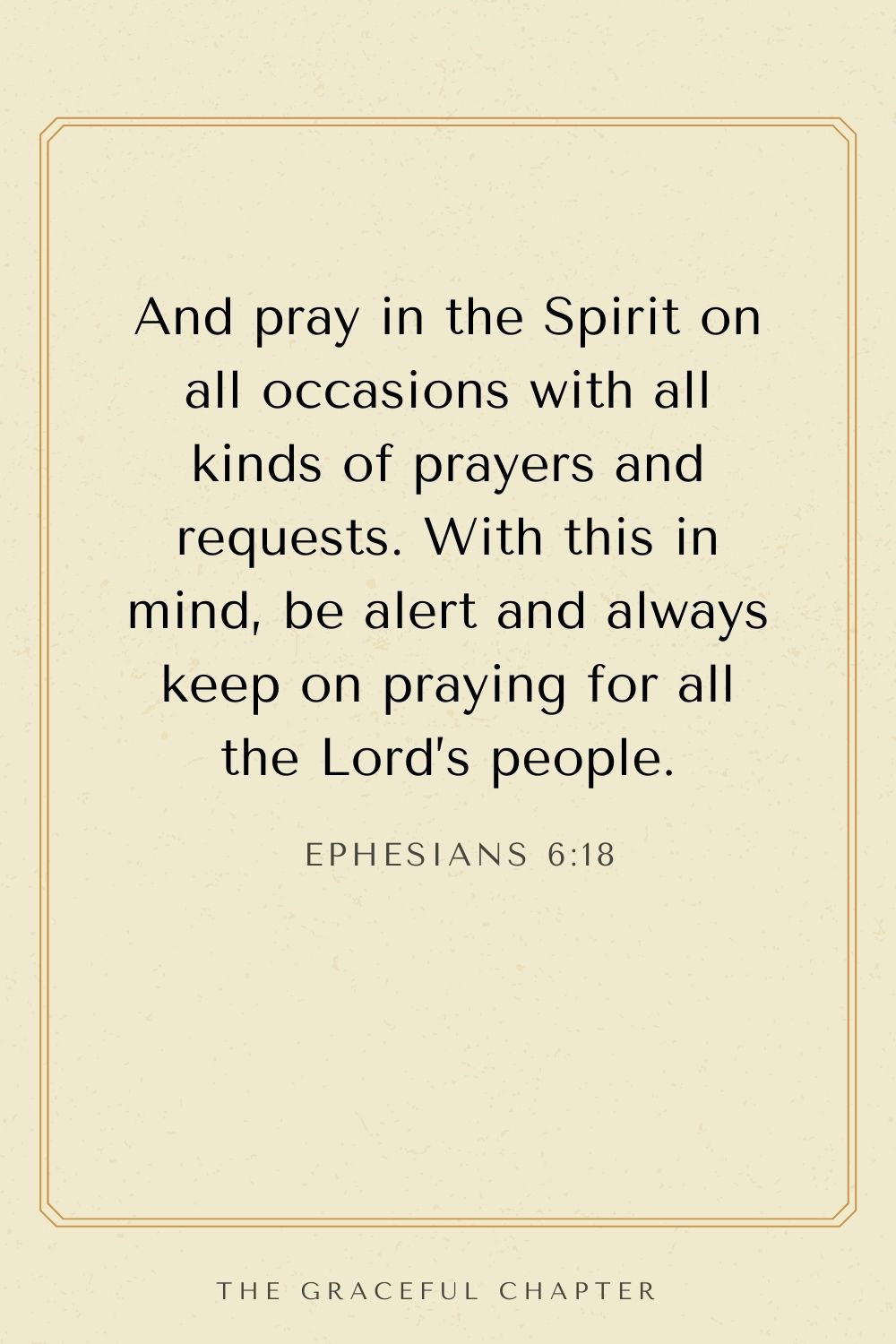 Ephesians 6:18
And pray in the Spirit on all occasions with all kinds of prayers and requests. With this in mind, be alert and always keep on praying for all the Lord's people.

Matthew 11:12
 From the days of John the Baptist until now the kingdom of heaven has suffered violence, and the violent take it by force.

2 Kings 7:6
 For the Lord had caused the Arameans to hear the sound of chariots and horses and a great army, so that they said to one another, "Look, the king of Israel has hired the Hittite and Egyptian kings to attack us!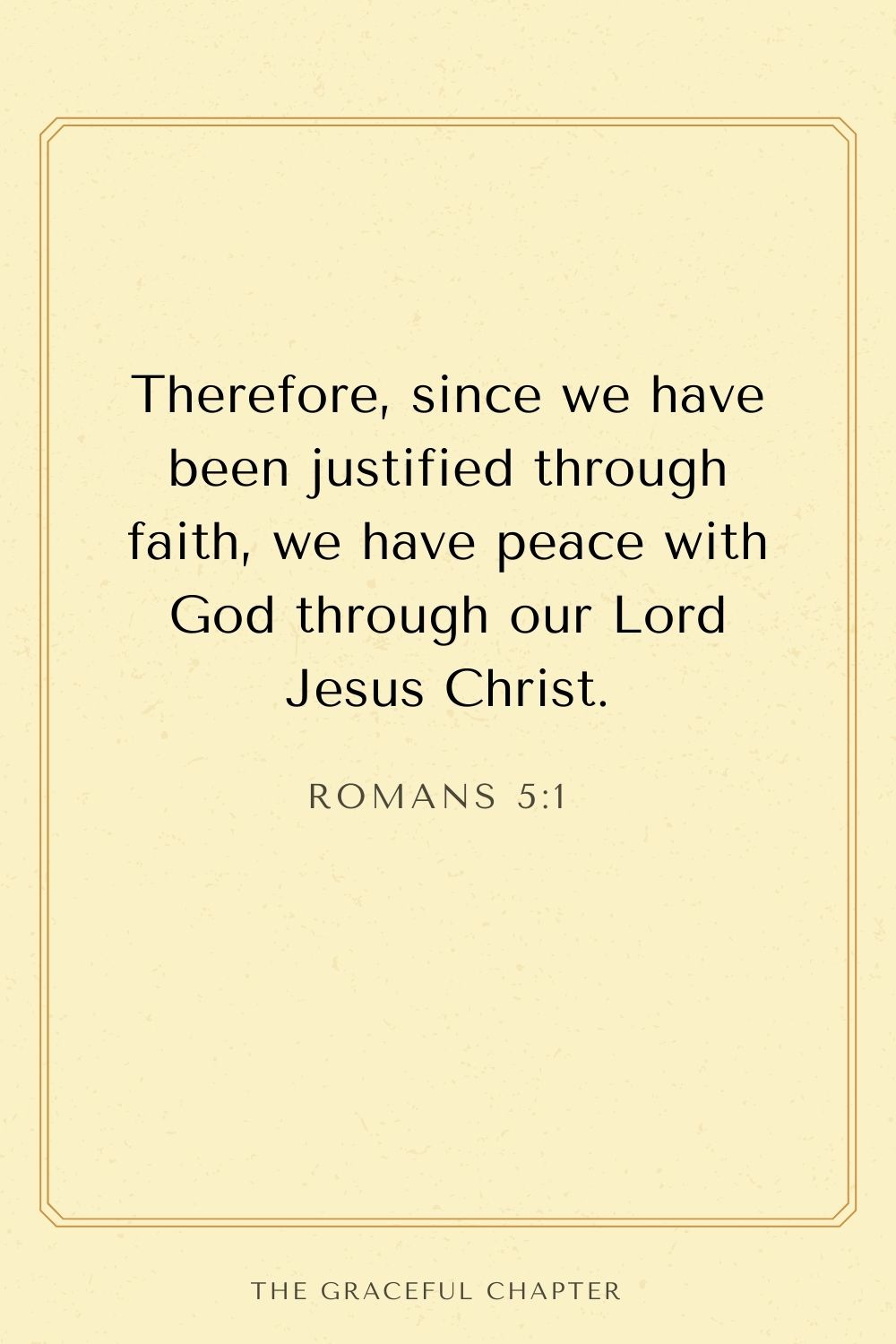 Romans 5:1
Therefore, since we have been justified through faith, we have peace with God through our Lord Jesus Christ.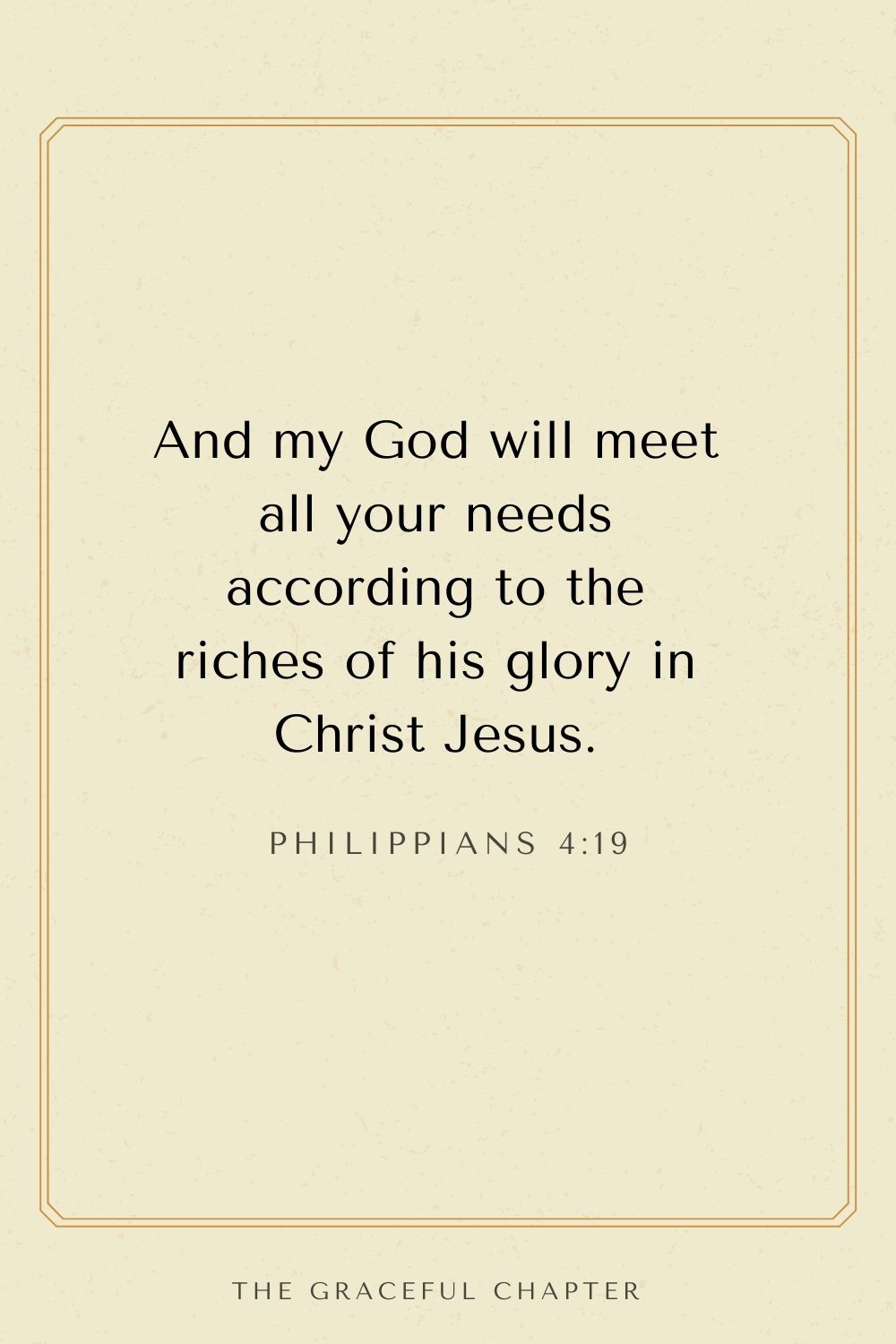 Philippians 4:19
And my God will meet all your needs according to the riches of his glory in Christ Jesus.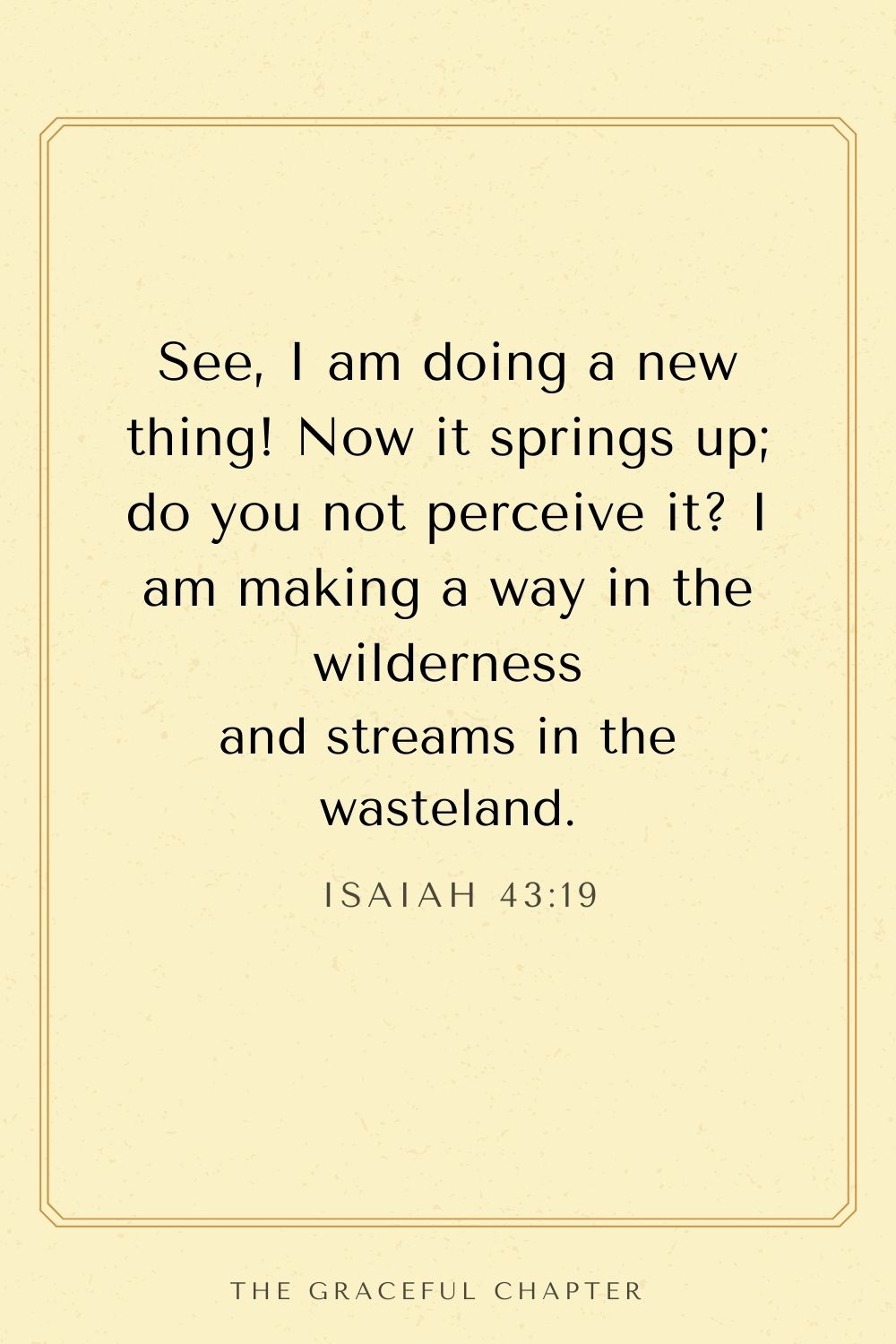 Isaiah 43:19
See, I am doing a new thing! Now it springs up; do you not perceive it? I am making a way in the wilderness and streams in the wasteland.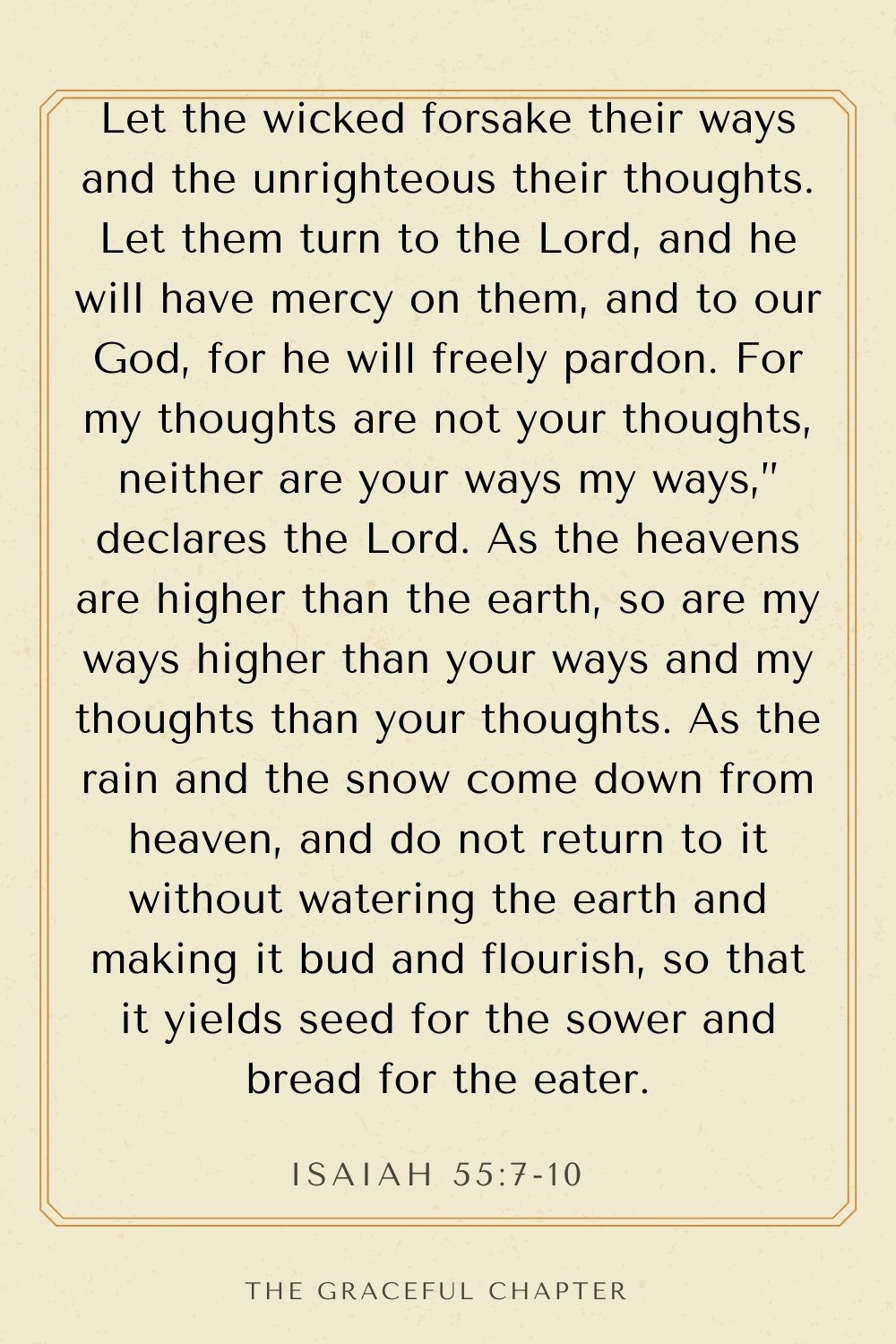 Isaiah 55:7-10
Let the wicked forsake their ways and the unrighteous their thoughts. Let them turn to the Lord, and he will have mercy on them, and to our God, for he will freely pardon. For my thoughts are not your thoughts,
neither are your ways my ways," declares the Lord. As the heavens are higher than the earth, so are my ways higher than your ways and my thoughts than your thoughts. As the rain and the snow come down from heaven, and do not return to it without watering the earth and making it bud and flourish, so that it yields seed for the sower and bread for the eater.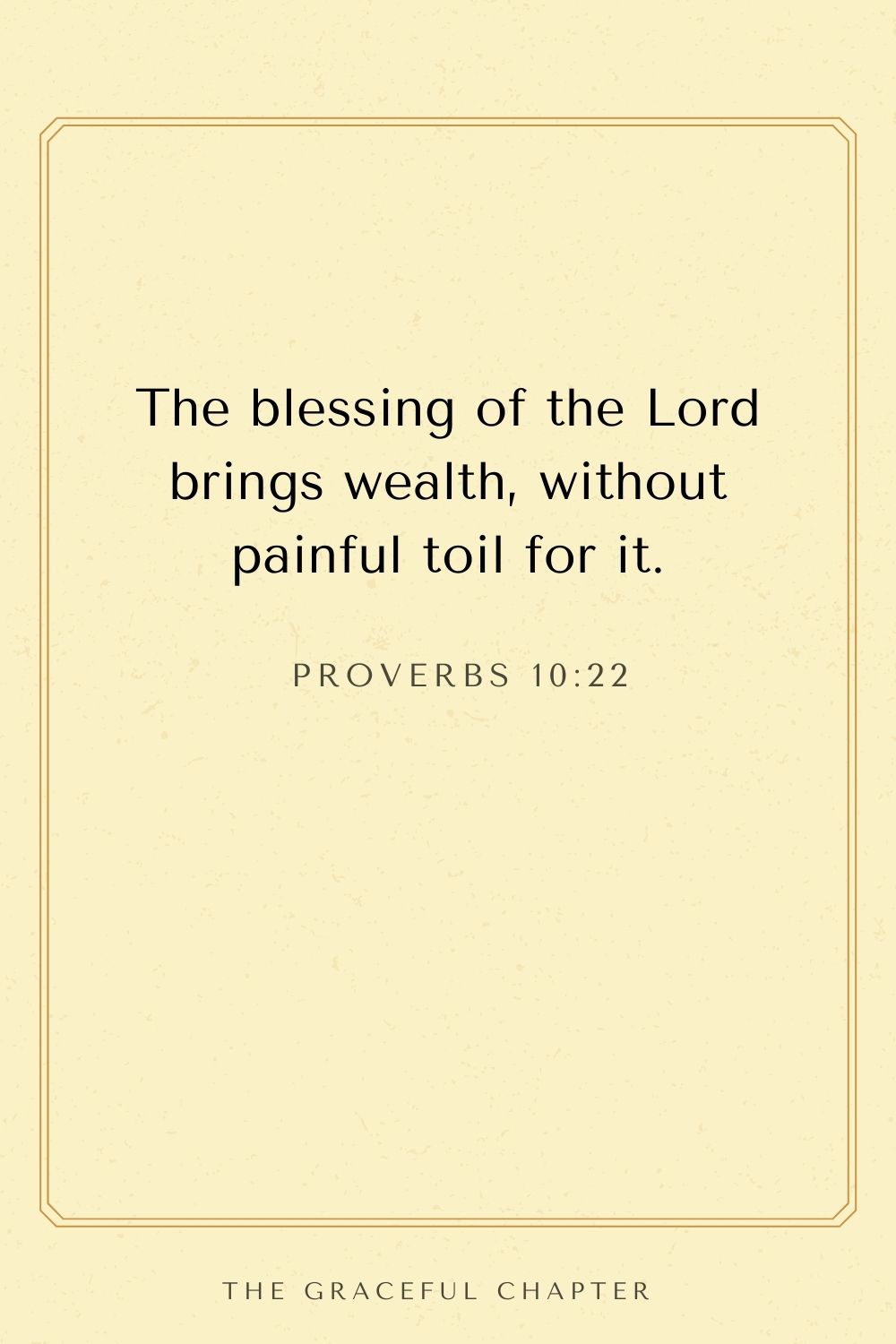 Proverbs 10:22
The blessing of the Lord brings wealth, without painful toil for it.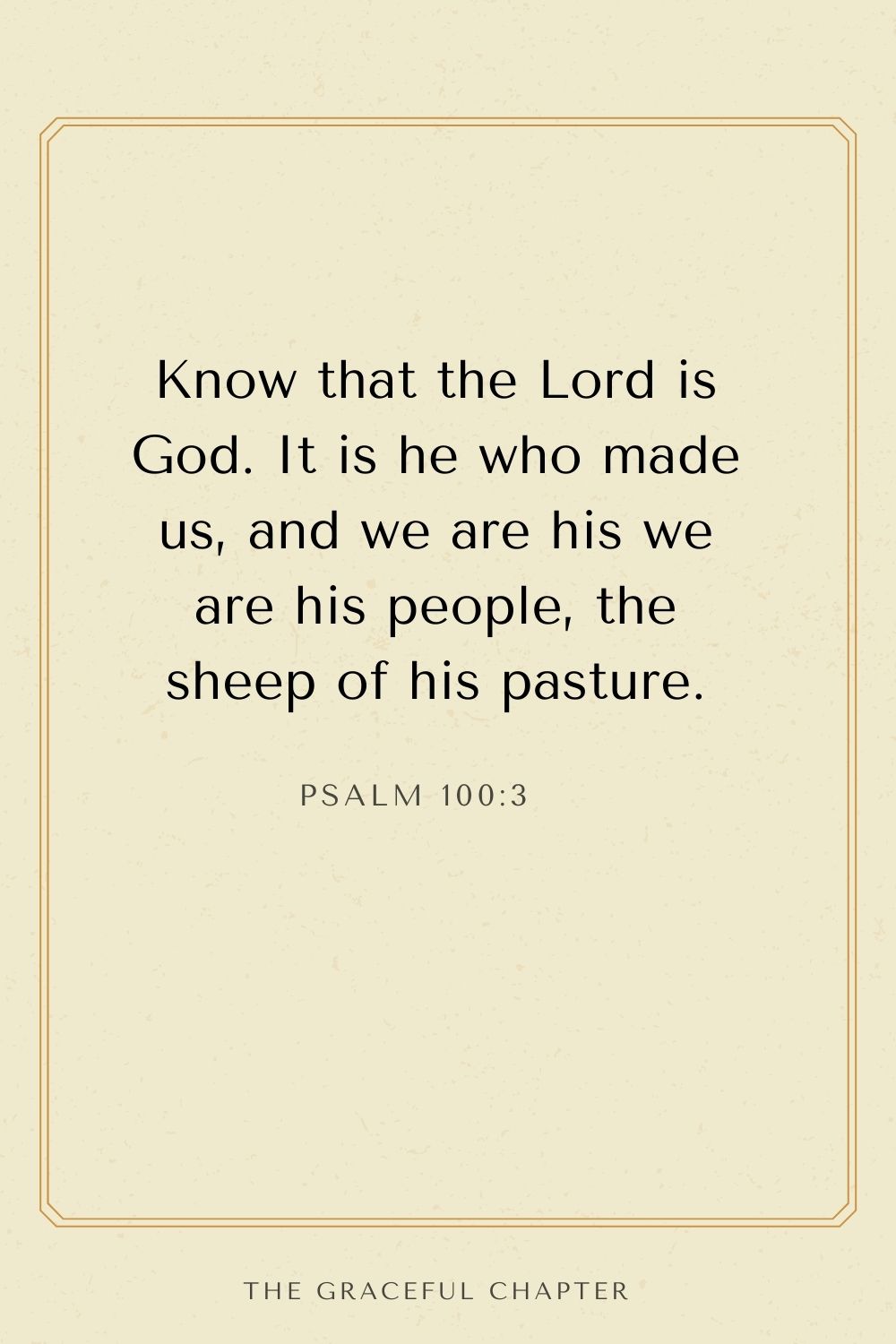 Psalm 100:3
Know that the Lord is God. It is he who made us, and we are his we are his people, the sheep of his pasture.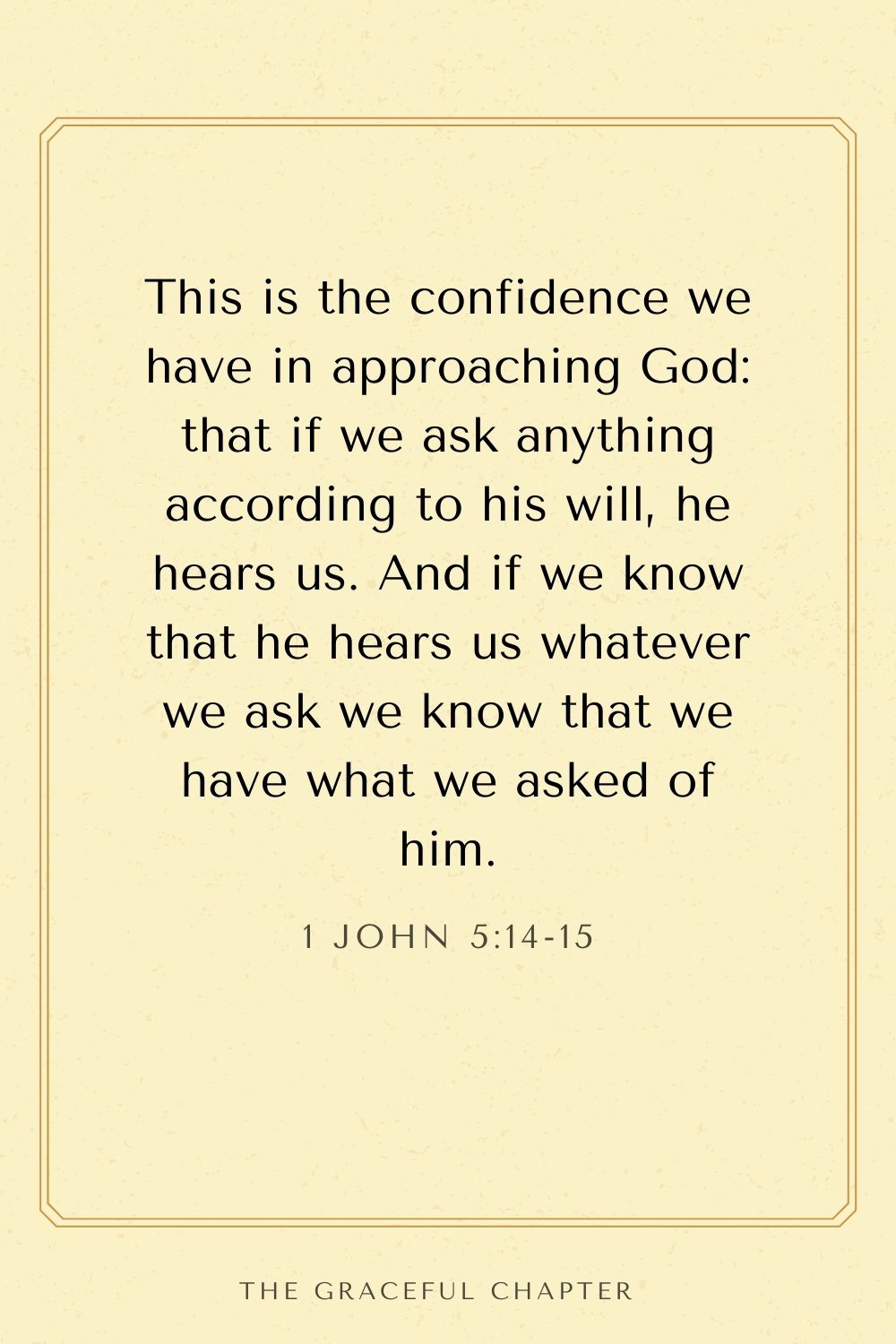 1 John 5:14-15
This is the confidence we have in approaching God: that if we ask anything according to his will, he hears us. And if we know that he hears us whatever we ask we know that we have what we asked of him.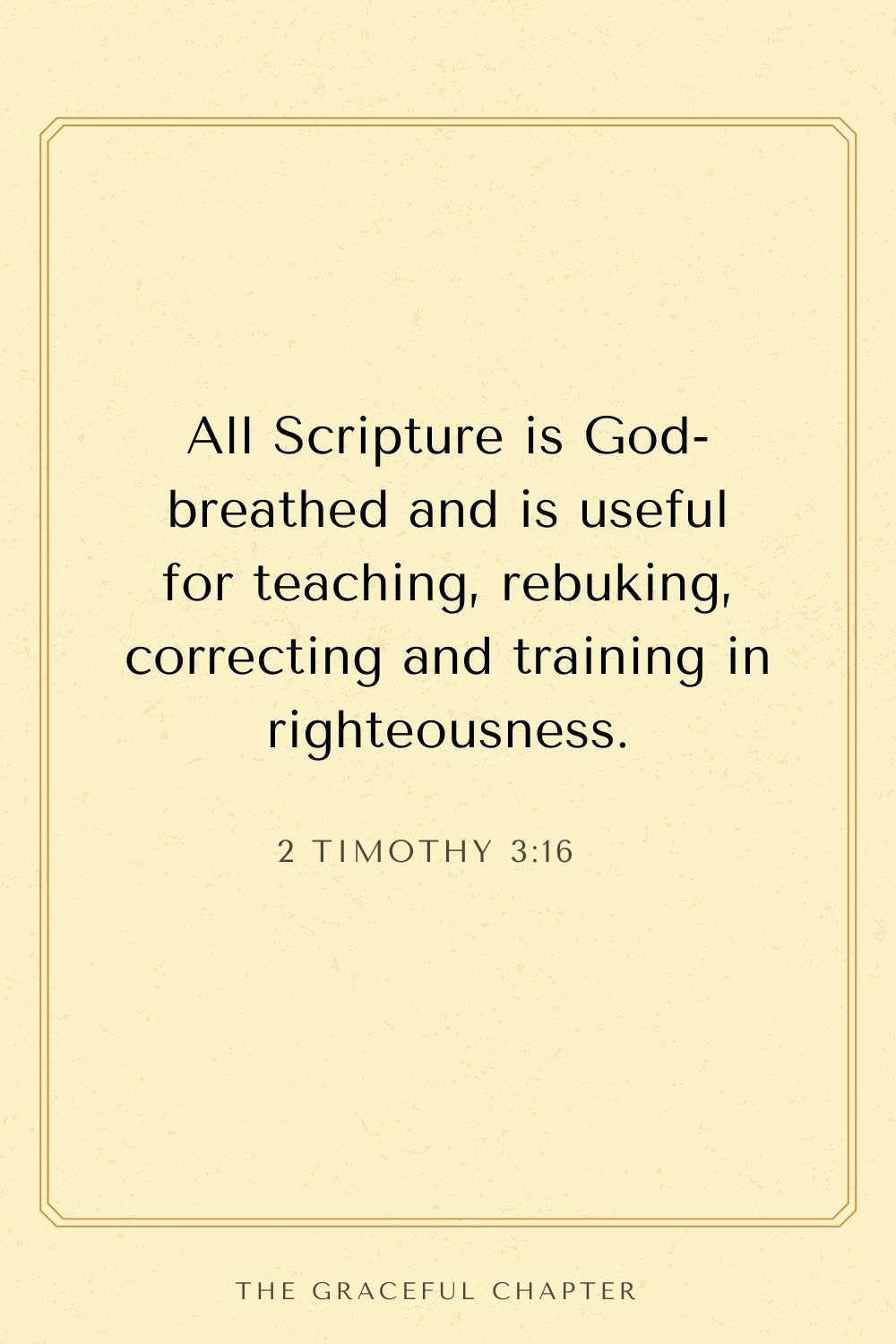 2 Timothy 3:16
All Scripture is God-breathed and is useful for teaching, rebuking, correcting and training in righteousness.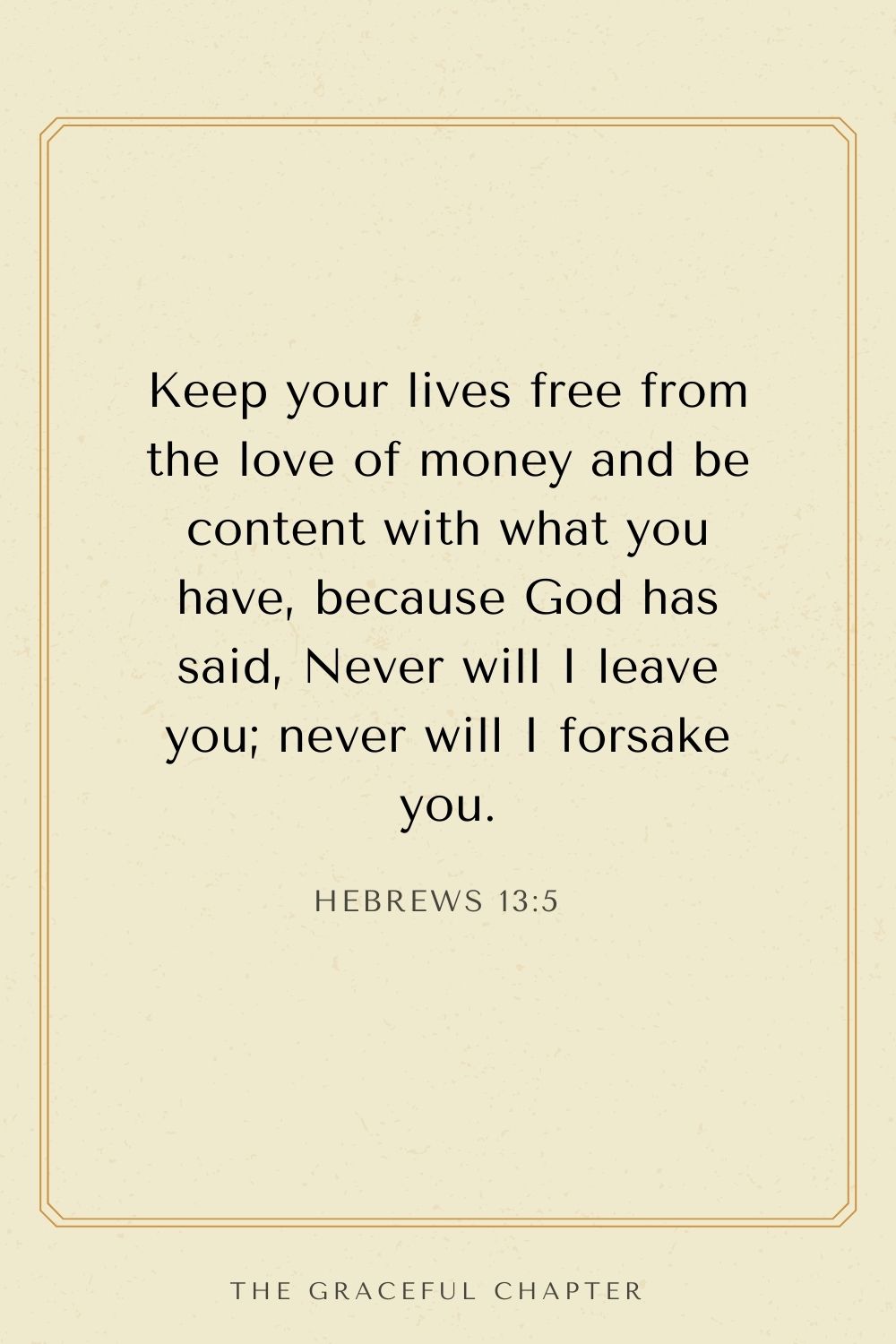 Hebrews 13:5
Keep your lives free from the love of money and be content with what you have, because God has said, Never will I leave you; never will I forsake you.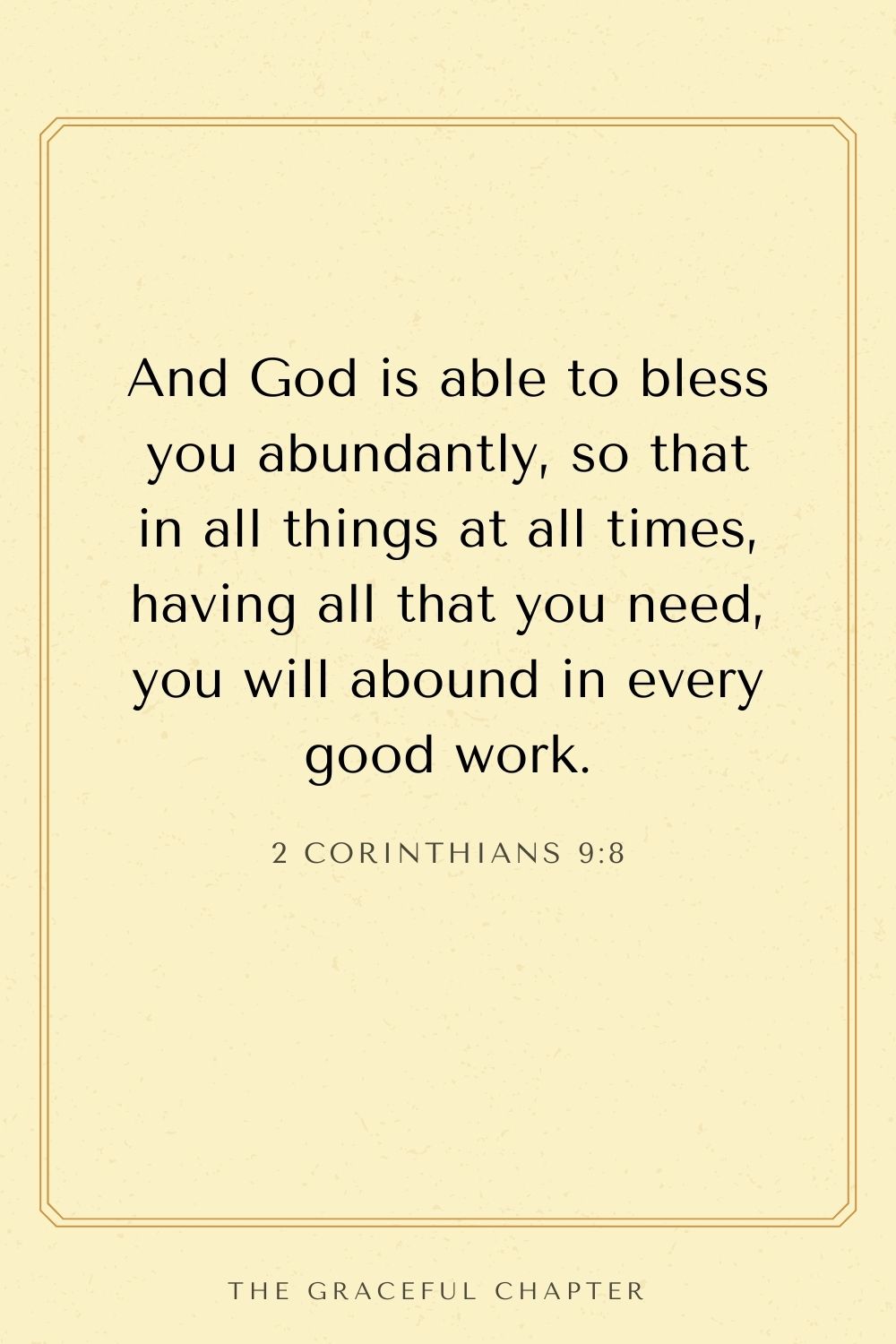 2 Corinthians 9:8
And God is able to bless you abundantly, so that in all things at all times, having all that you need, you will abound in every good work.

Related Posts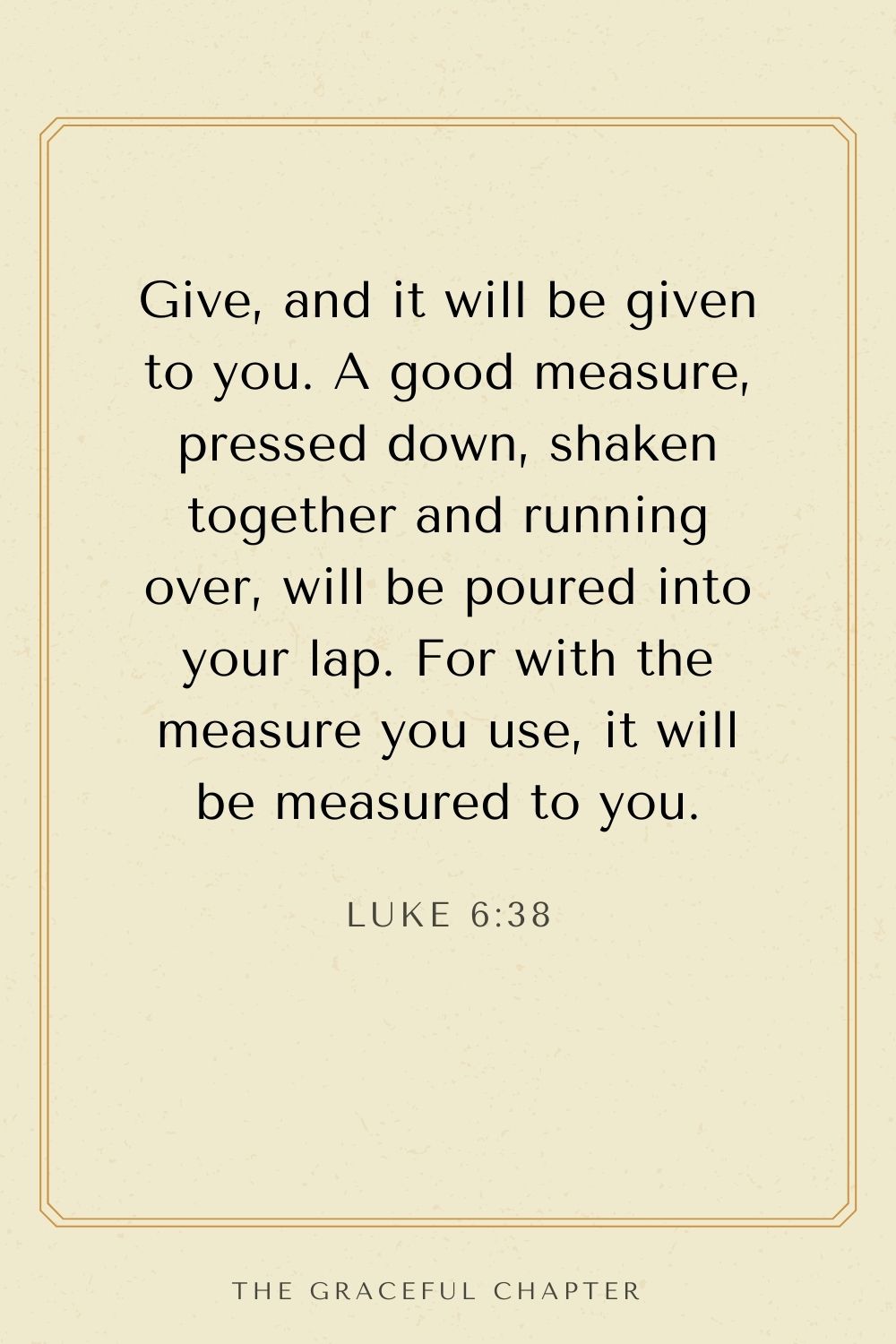 Luke 6:38
Give, and it will be given to you. A good measure, pressed down, shaken together and running over, will be poured into your lap. For with the measure you use, it will be measured to you.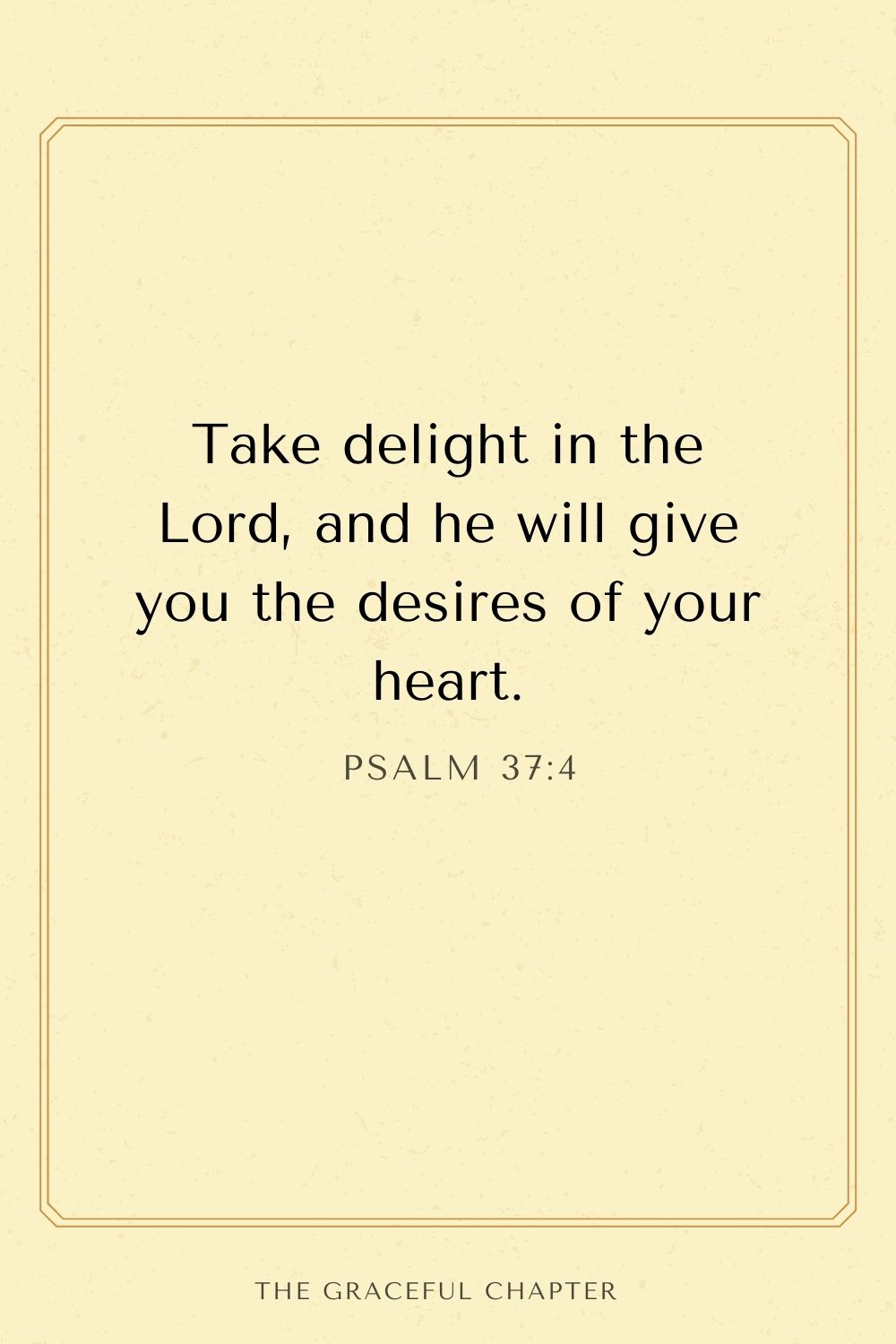 Psalm 37:4
Take delight in the Lord, and he will give you the desires of your heart.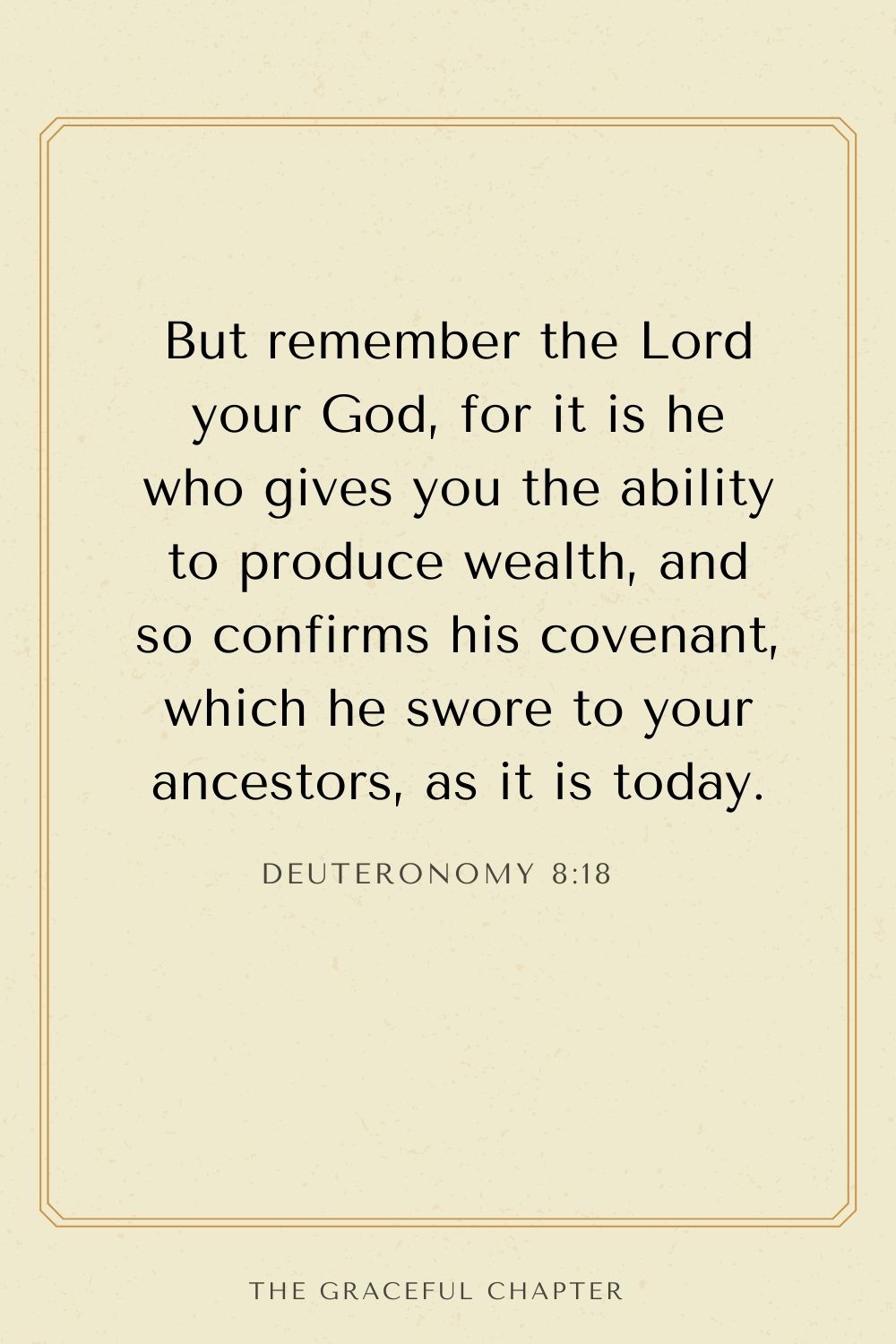 Deuteronomy 8:18
But remember the Lord your God, for it is he who gives you the ability to produce wealth, and so confirms his covenant, which he swore to your ancestors, as it is today.

Proverbs 16:3
Commit to the Lord whatever you do, and he will establish your plans.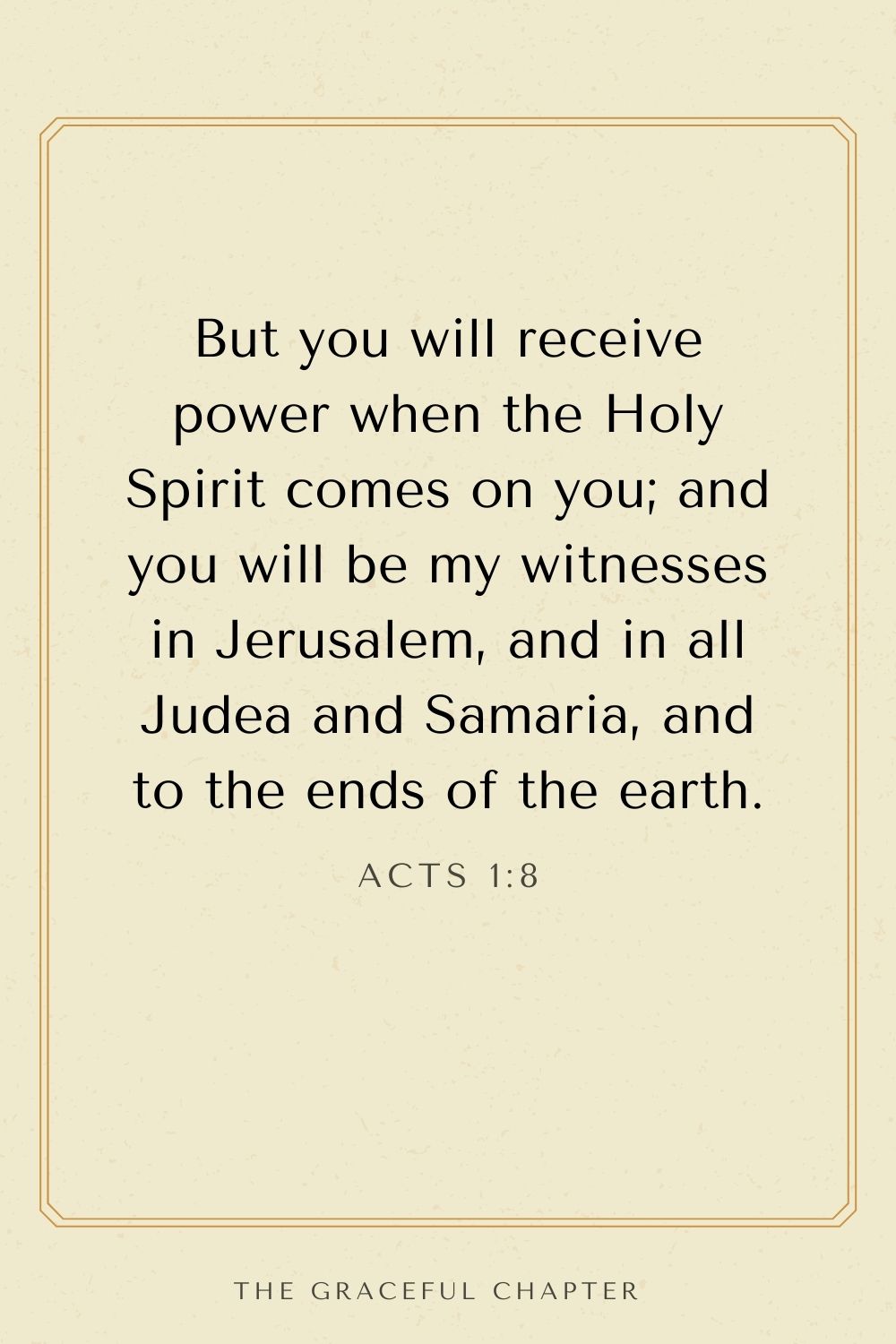 Acts 1:8
But you will receive power when the Holy Spirit comes on you; and you will be my witnesses in Jerusalem, and in all Judea and Samaria, and to the ends of the earth.

Deuteronomy 28:12
The Lord will open the heavens, the storehouse of his bounty, to send rain on your land in season and to bless all the work of your hands. You will lend to many nations but will borrow from none.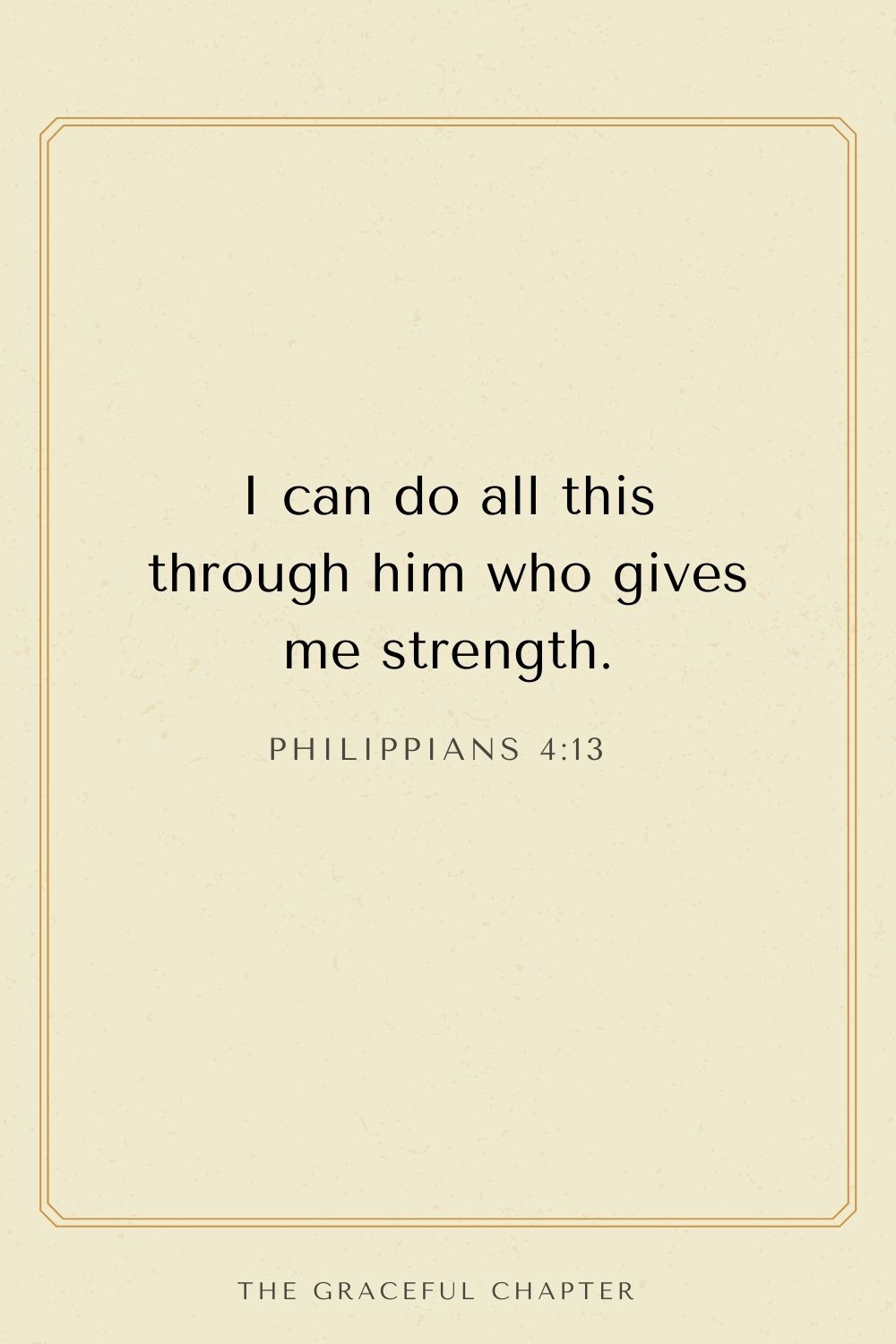 Philippians 4:13
I can do all this through him who gives me strength.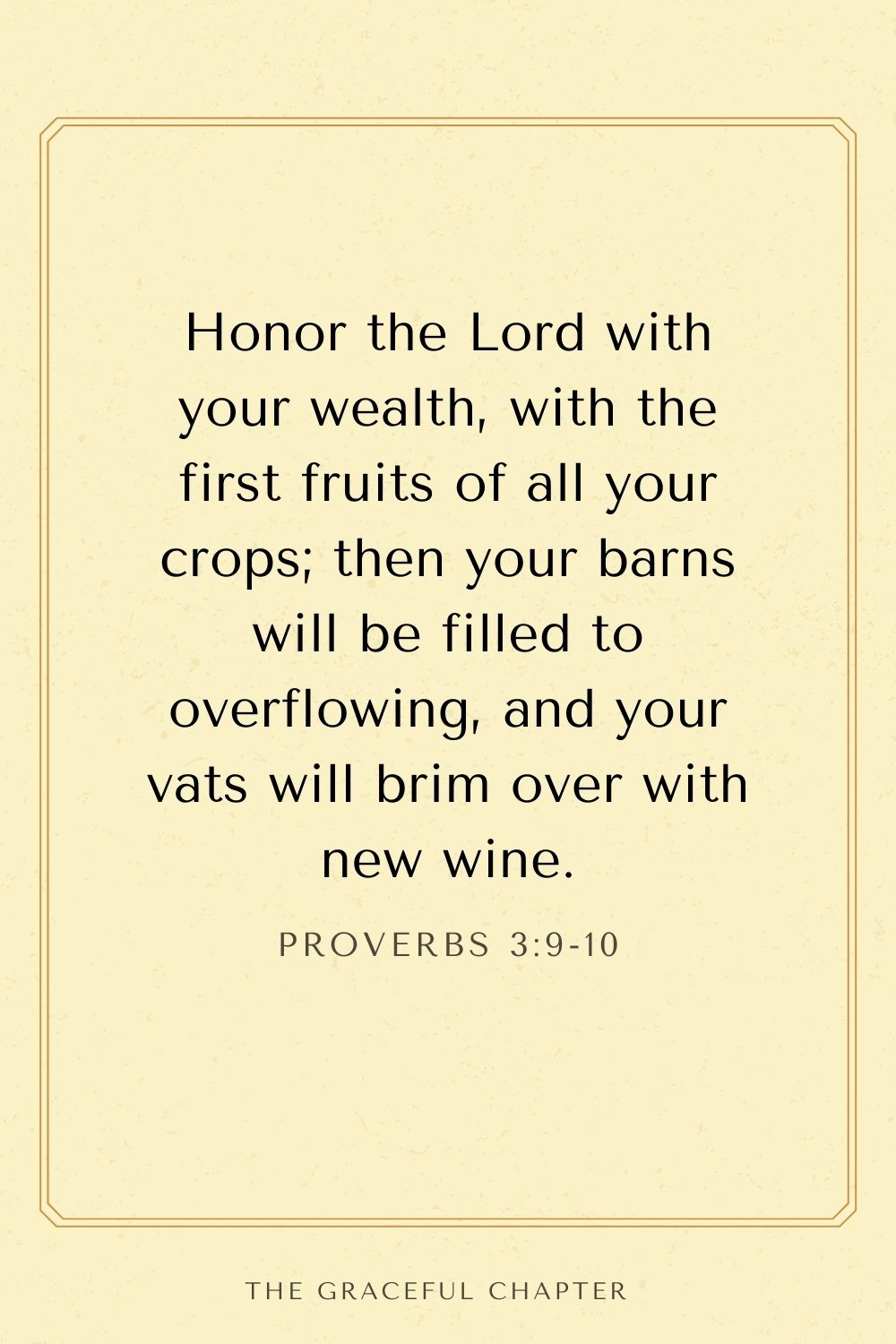 Proverbs 3:9-10
Honor the Lord with your wealth, with the first fruits of all your crops; then your barns will be filled to overflowing, and your vats will brim over with new wine.

Related Posts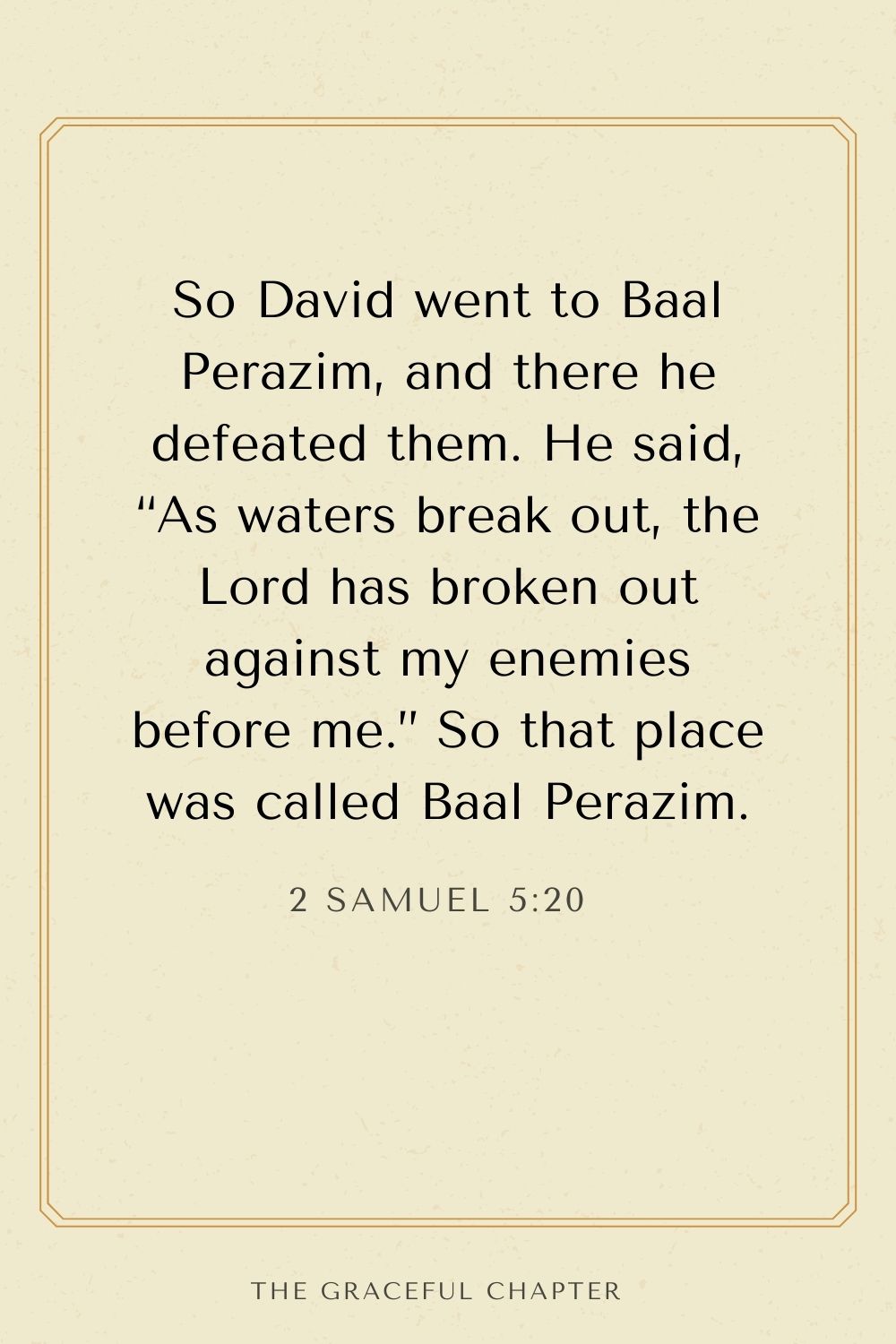 2 Samuel 5:20
So David went to Baal Perazim, and there he defeated them. He said, As waters break out, the Lord has broken out against my enemies before me." So that place was called Baal Perazim.

John 14:27
Peace I leave with you; my peace I give you. I do not give to you as the world gives. Do not let your hearts be troubled and do not be afraid.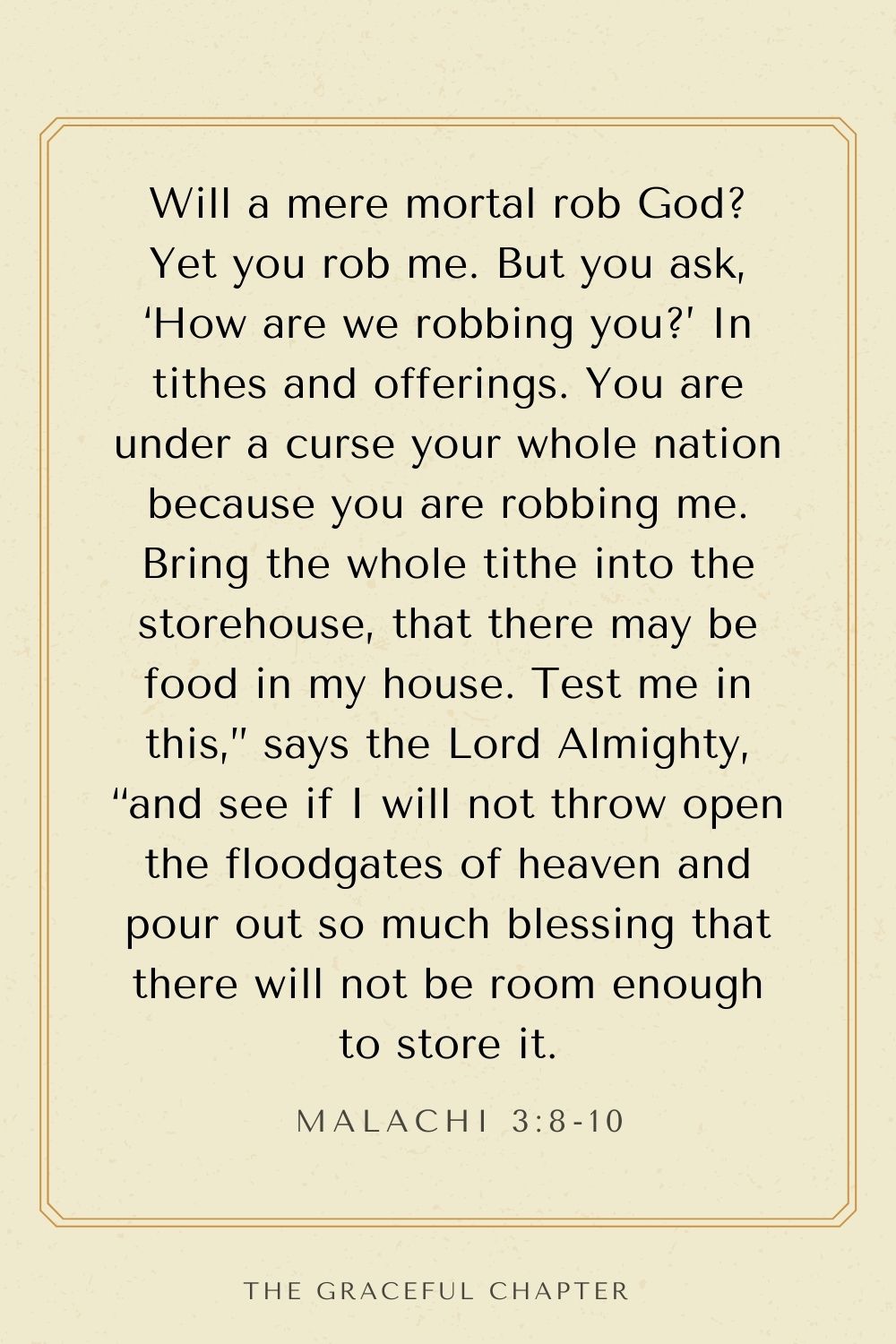 Malachi 3:8-10
Will a mere mortal rob God? Yet you rob me. But you ask, 'How are we robbing you?' In tithes and offerings. You are under a curse your whole nation because you are robbing me. Bring the whole tithe into the storehouse, that there may be food in my house. Test me in this," says the Lord Almighty, "and see if I will not throw open the floodgates of heaven and pour out so much blessing that there will not be room enough to store it.

2 Corinthians 10:4
The weapons we fight with are not the weapons of the world. On the contrary, they have divine power to demolish strongholds.

John 14:13-14
And I will do whatever you ask in my name, so that the Father may be glorified in the Son. You may ask me for anything in my name, and I will do it.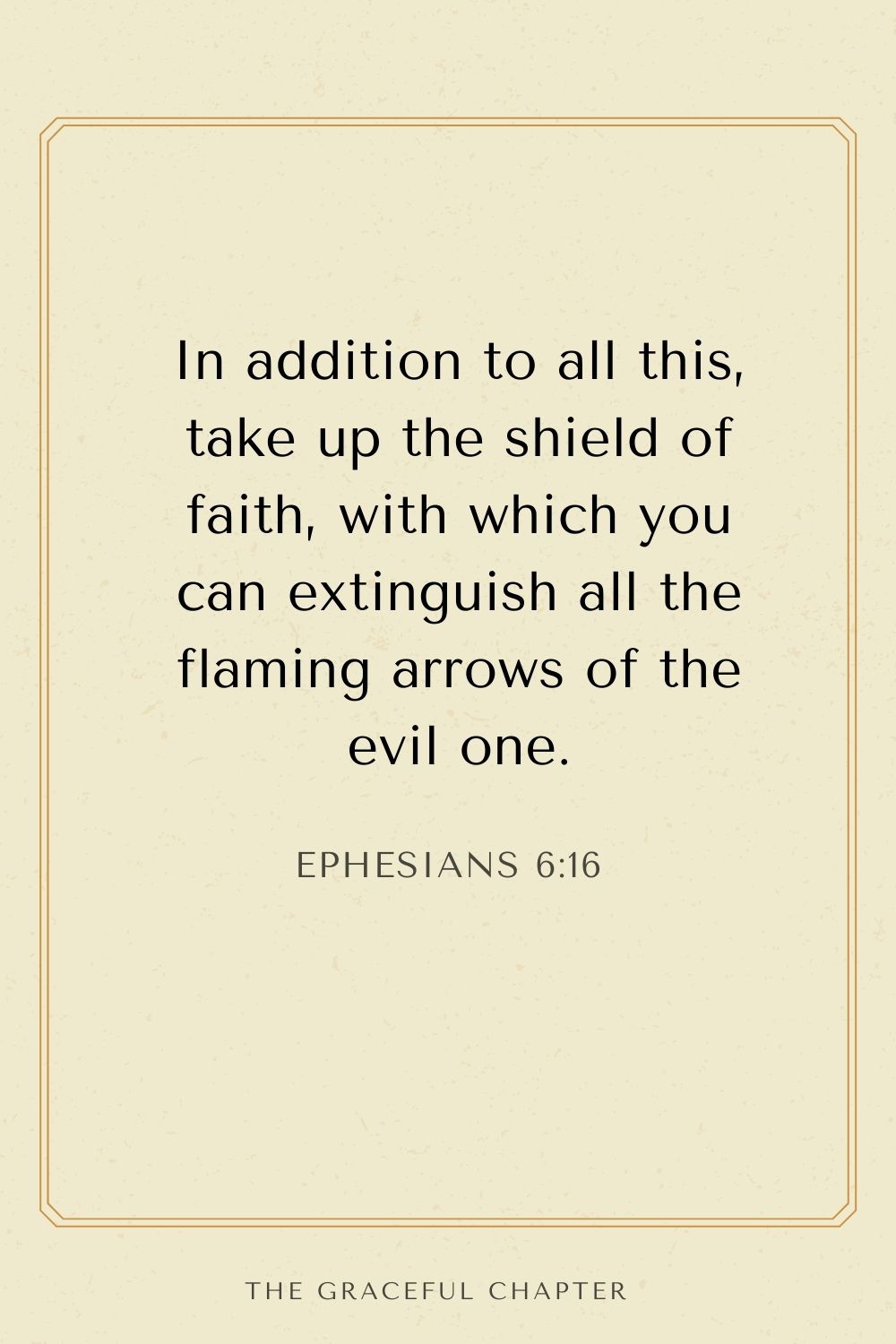 Ephesians 6:16
In addition to all this, take up the shield of faith, with which you can extinguish all the flaming arrows of the evil one.

Proverbs 13:22
A good person leaves an inheritance for their children's children, but a sinner's wealth is stored up for the righteous.

Matthew 10:8
 Heal the sick, raise the dead, cleanse those who have leprosy, drive out demons. Freely you have received; freely give.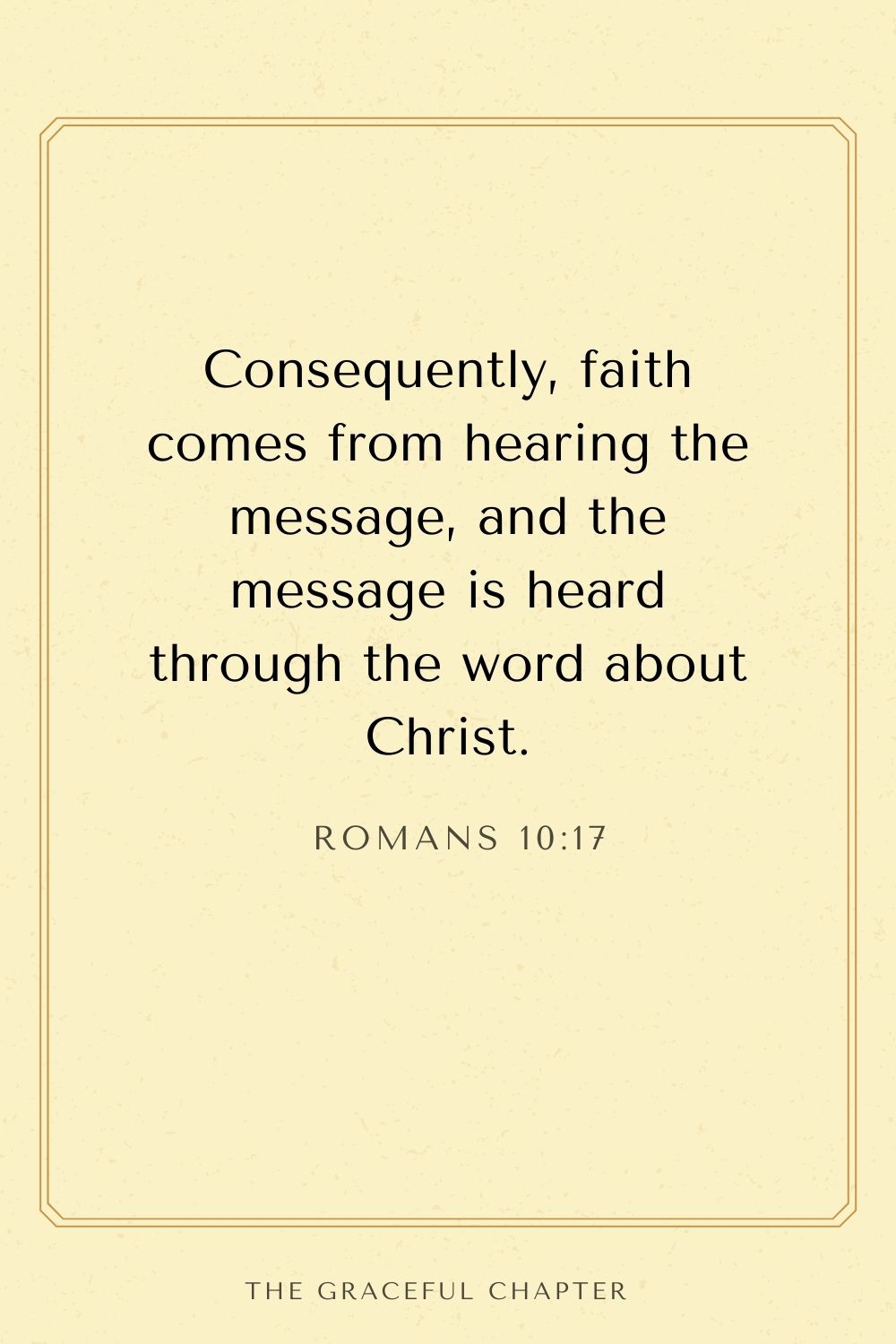 Romans 10:17
Consequently, faith comes from hearing the message, and the message is heard through the word about Christ.

Acts 13:1-3
Now in the church at Antioch there were prophets and teachers: Barnabas, Simeon called Niger, Lucius of Cyrene, Manaen (who had been brought up with Herod the tetrarch) and Saul. While they were worshiping the Lord and fasting, the Holy Spirit said, "Set apart for me Barnabas and Saul for the work to which I have called them." So after they had fasted and prayed, they placed their hands on them and sent them off.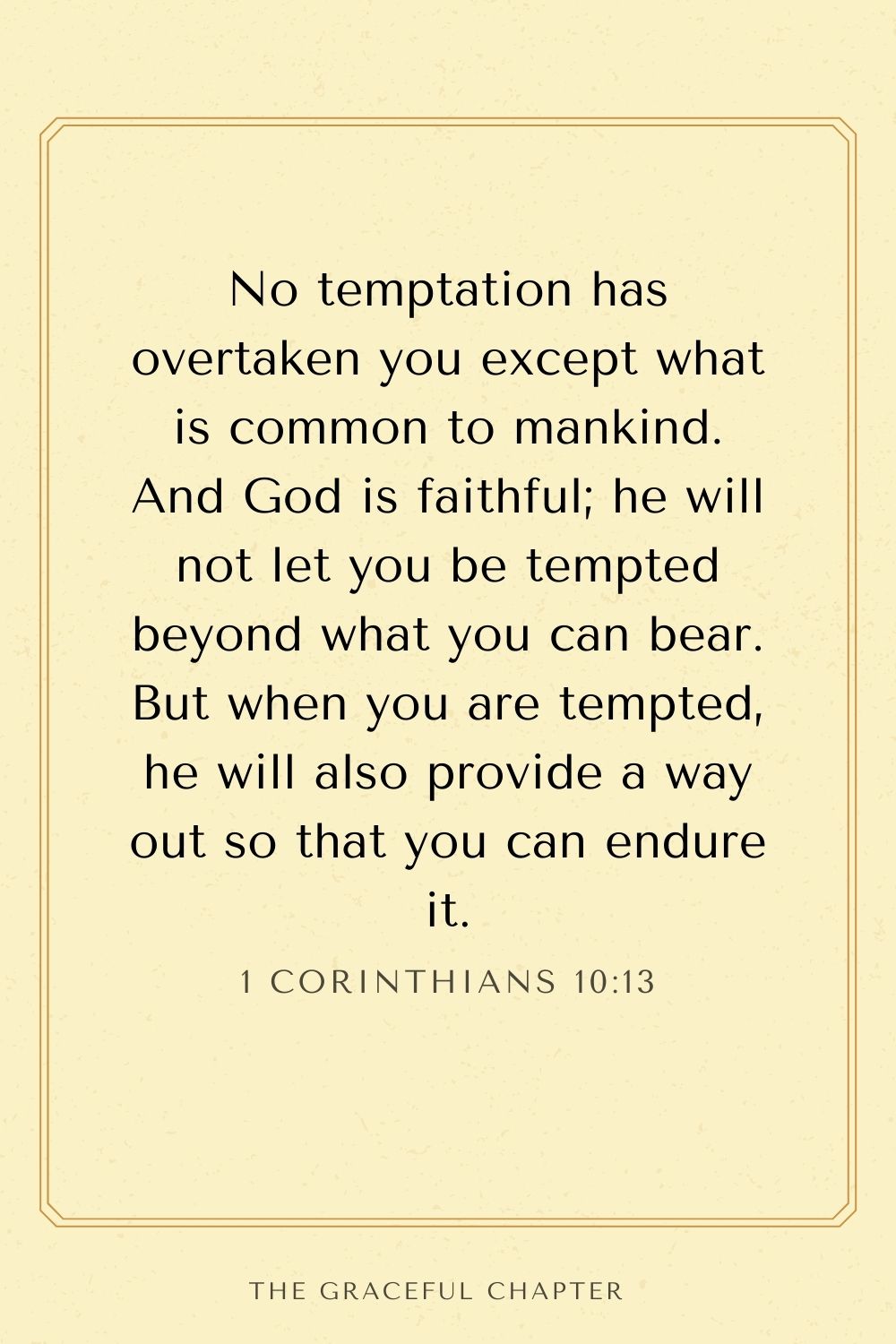 1 Corinthians 10:13
 No temptation has overtaken you except what is common to mankind. And God is faithful; he will not let you be tempted beyond what you can bear. But when you are tempted, he will also provide a way out so that you can endure it.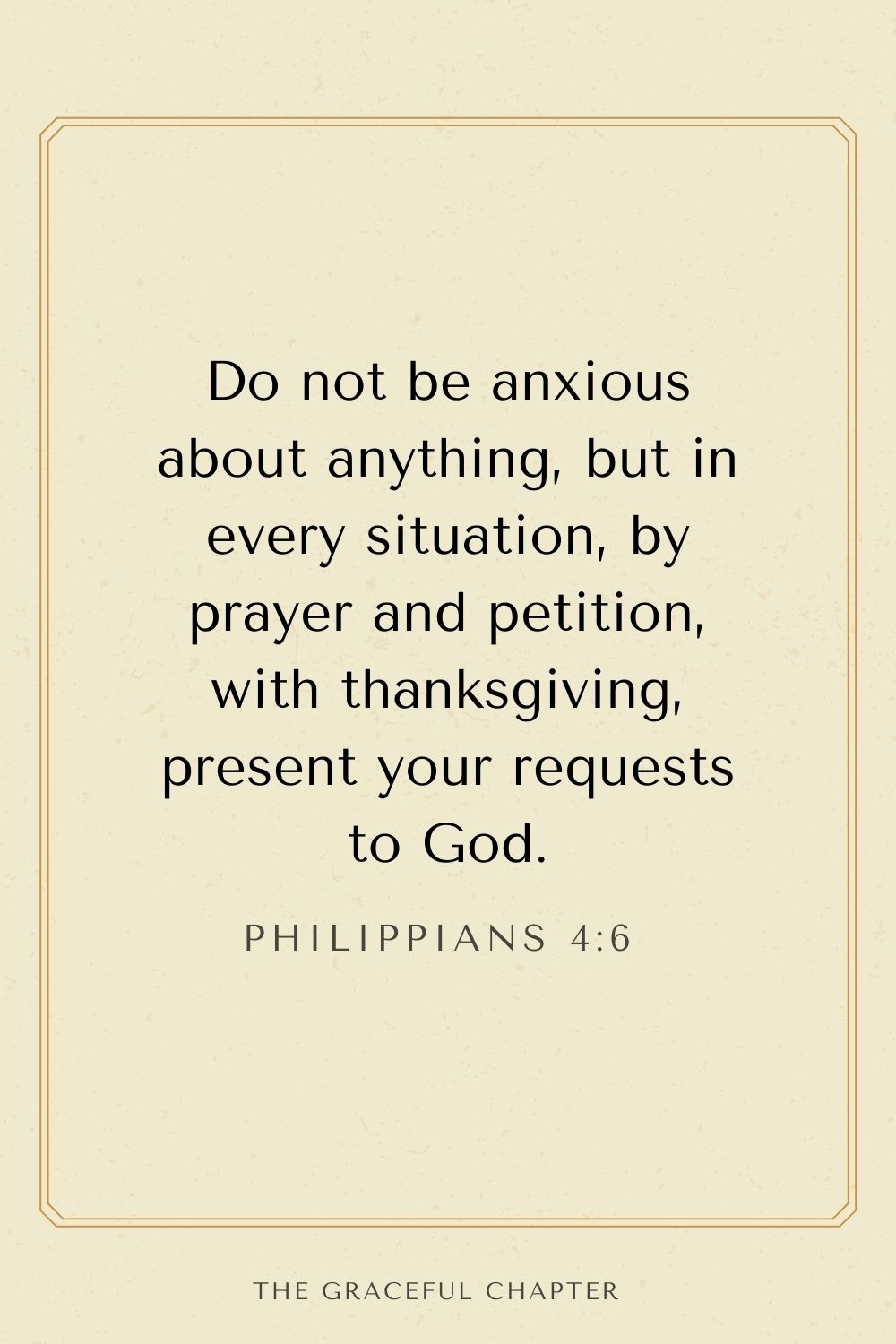 Philippians 4:6
Do not be anxious about anything, but in every situation, by prayer and petition, with thanksgiving, present your requests to God.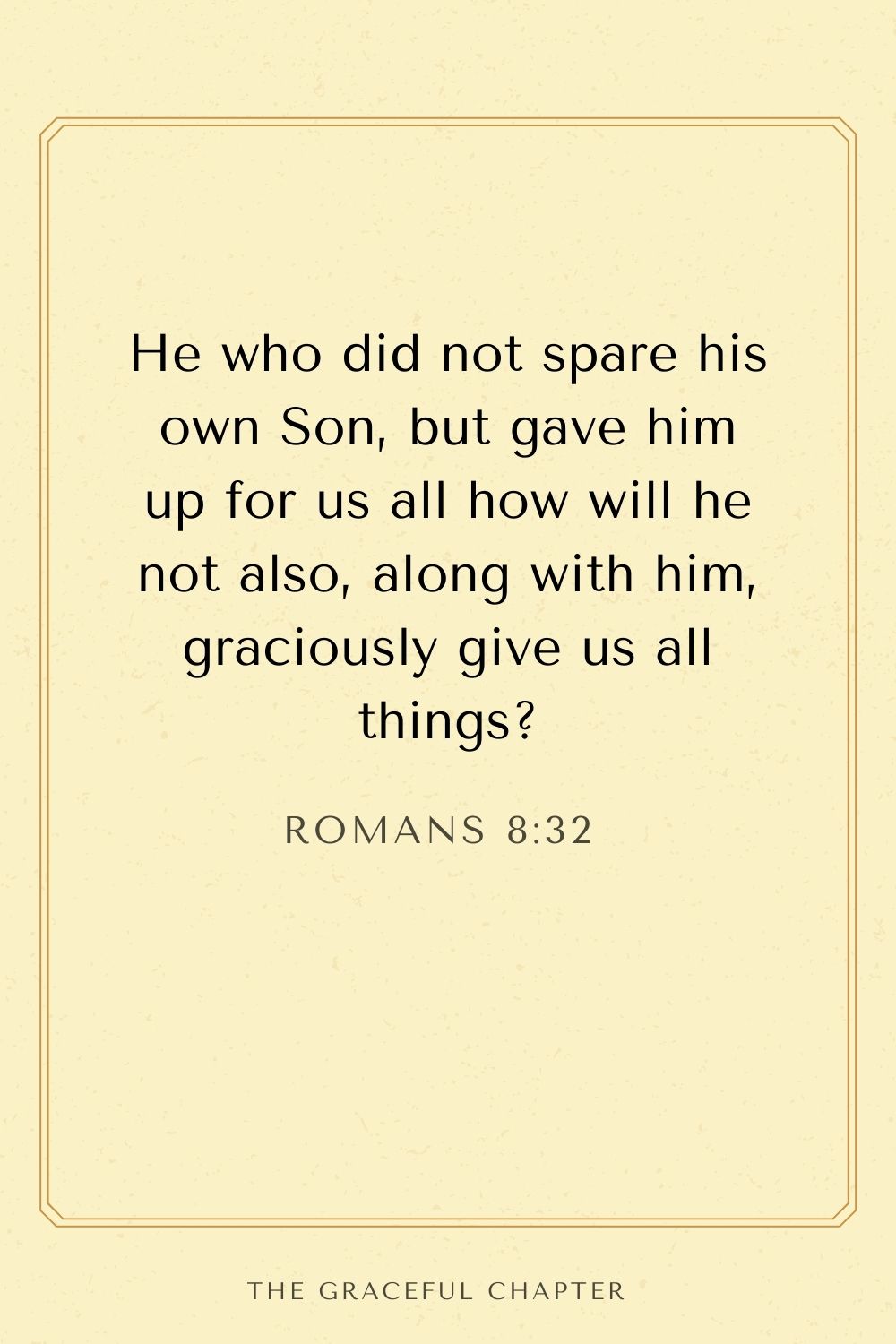 Romans 8:32
He who did not spare his own Son, but gave him up for us all how will he not also, along with him, graciously give us all things?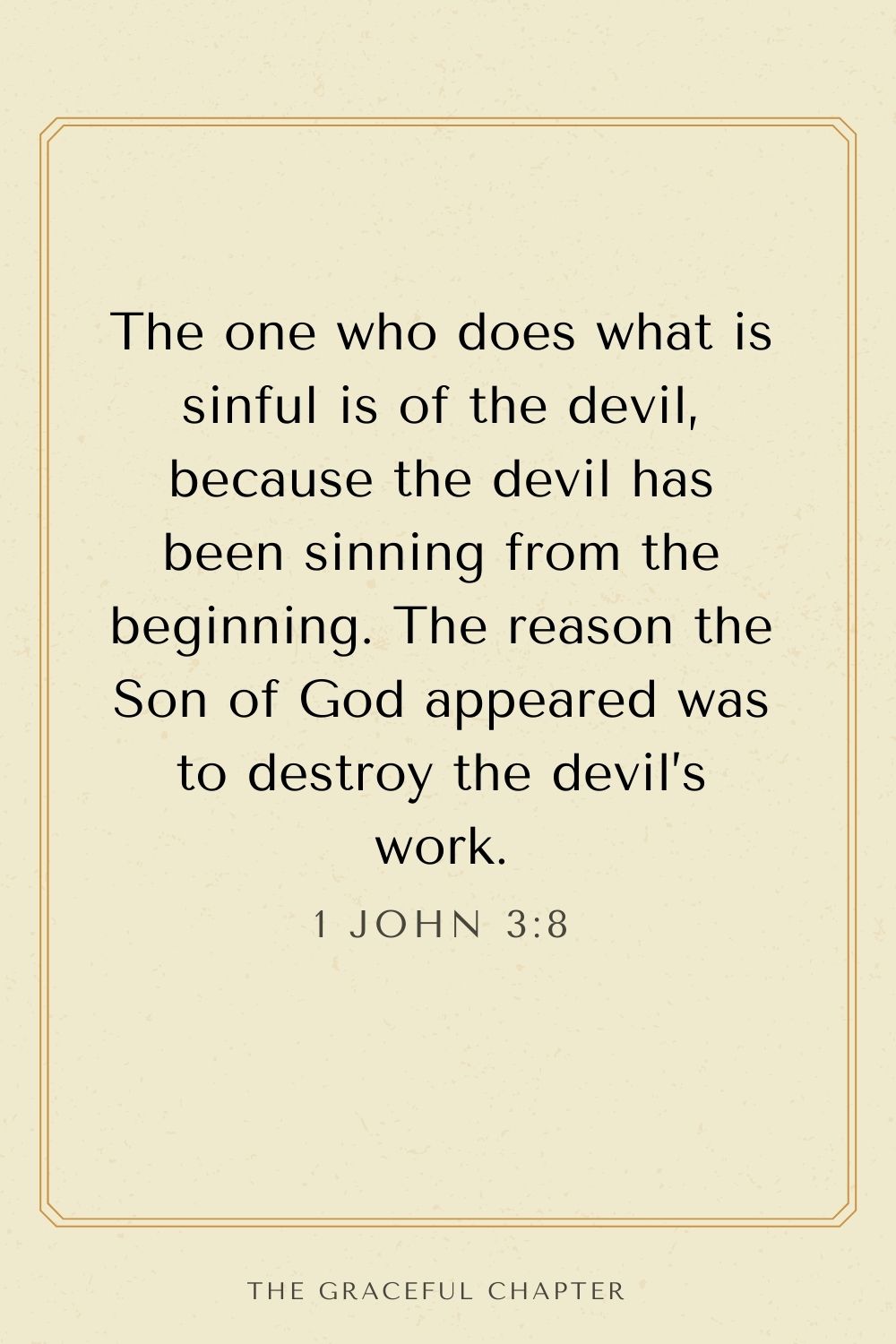 1 John 3:8
The one who does what is sinful is of the devil, because the devil has been sinning from the beginning. The reason the Son of God appeared was to destroy the devil's work.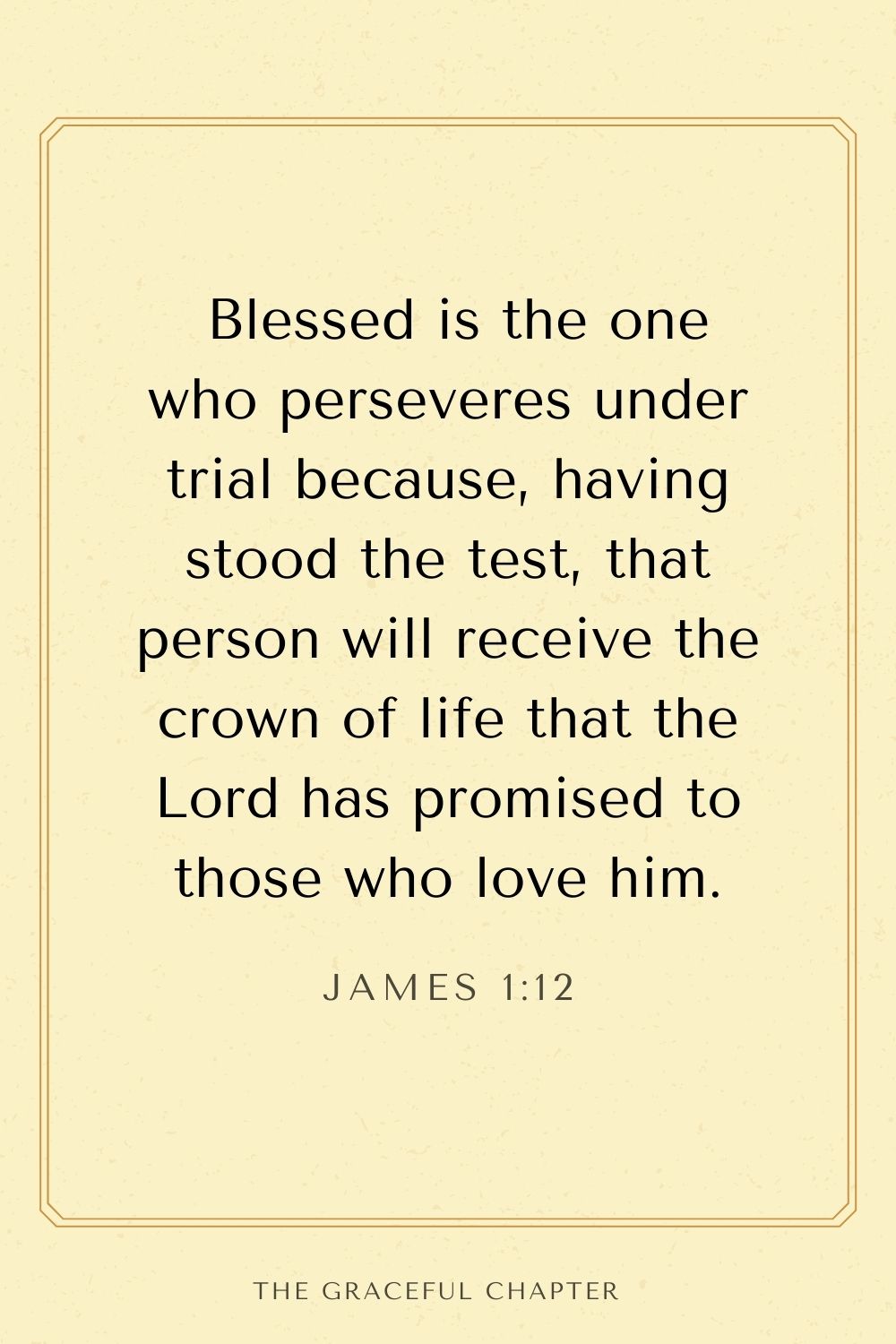 James 1:12
 Blessed is the one who perseveres under trial because, having stood the test, that person will receive the crown of life that the Lord has promised to those who love him.

John 3:16-17
For God so loved the world that he gave his one and only Son, that whoever believes in him shall not perish but have eternal life. For God did not send his Son into the world to condemn the world, but to save the world through him.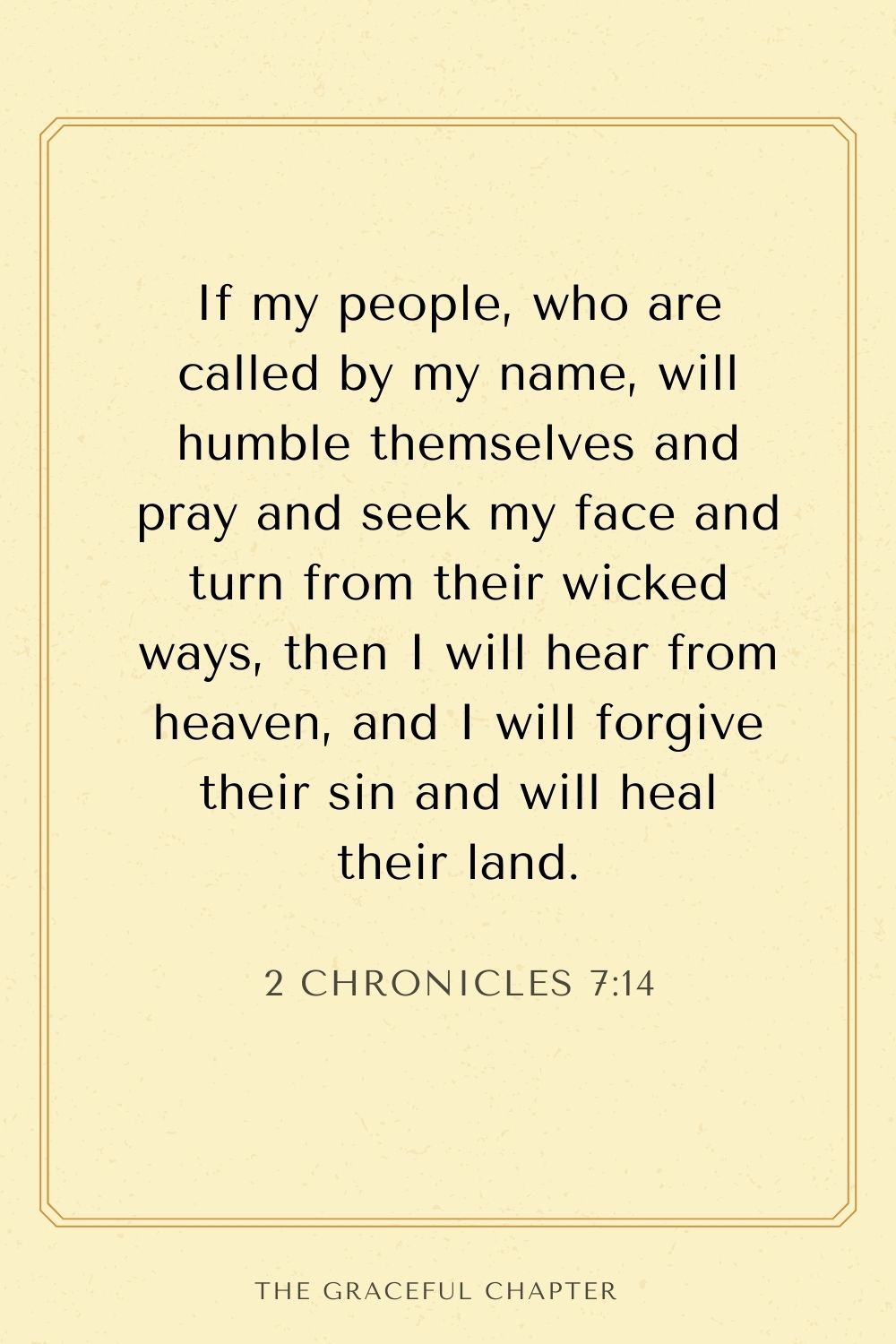 2 Chronicles 7:14
If my people, who are called by my name, will humble themselves and pray and seek my face and turn from their wicked ways, then I will hear from heaven, and I will forgive their sin and will heal their land.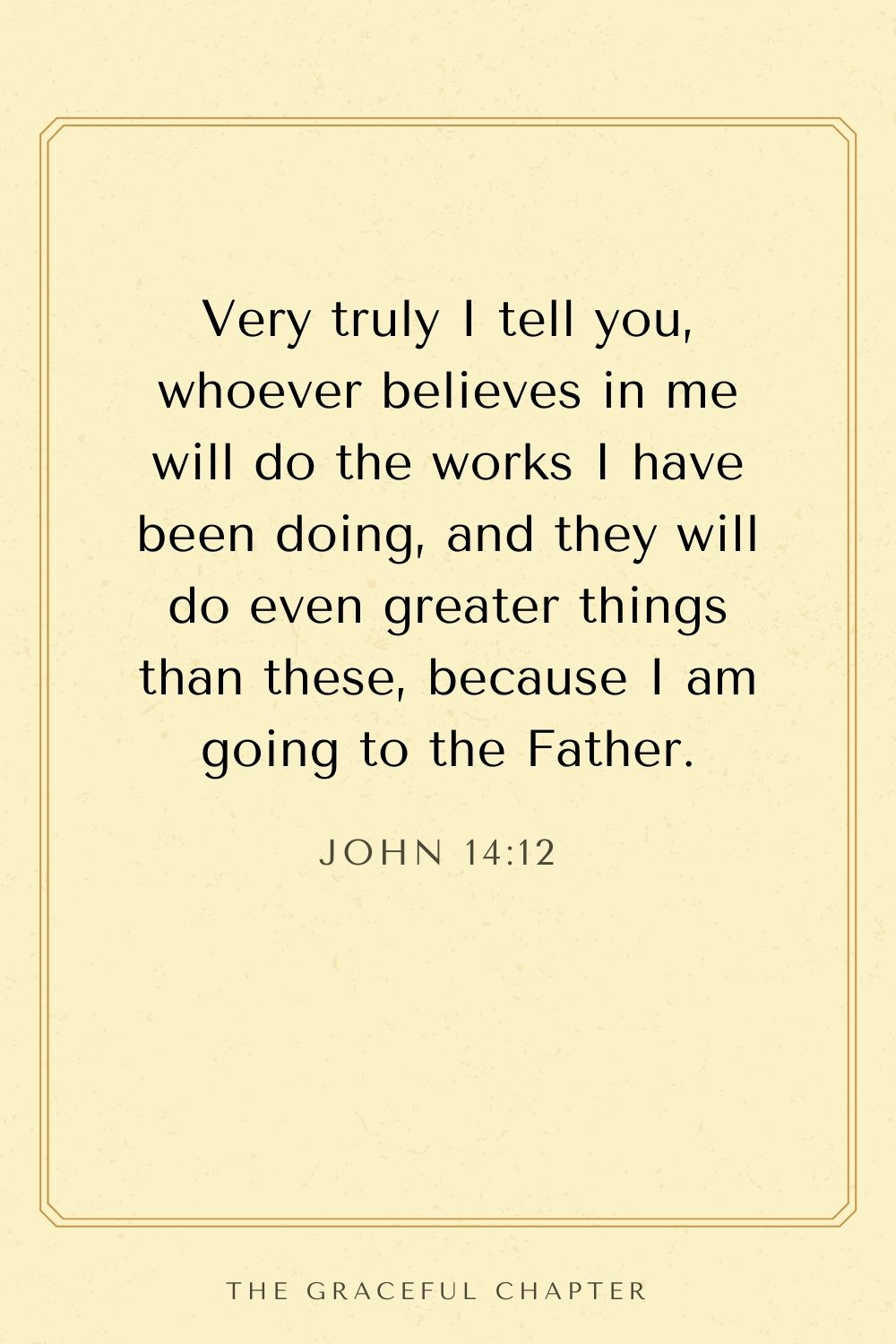 John 14:12
Very truly I tell you, whoever believes in me will do the works I have been doing, and they will do even greater things than these, because I am going to the Father.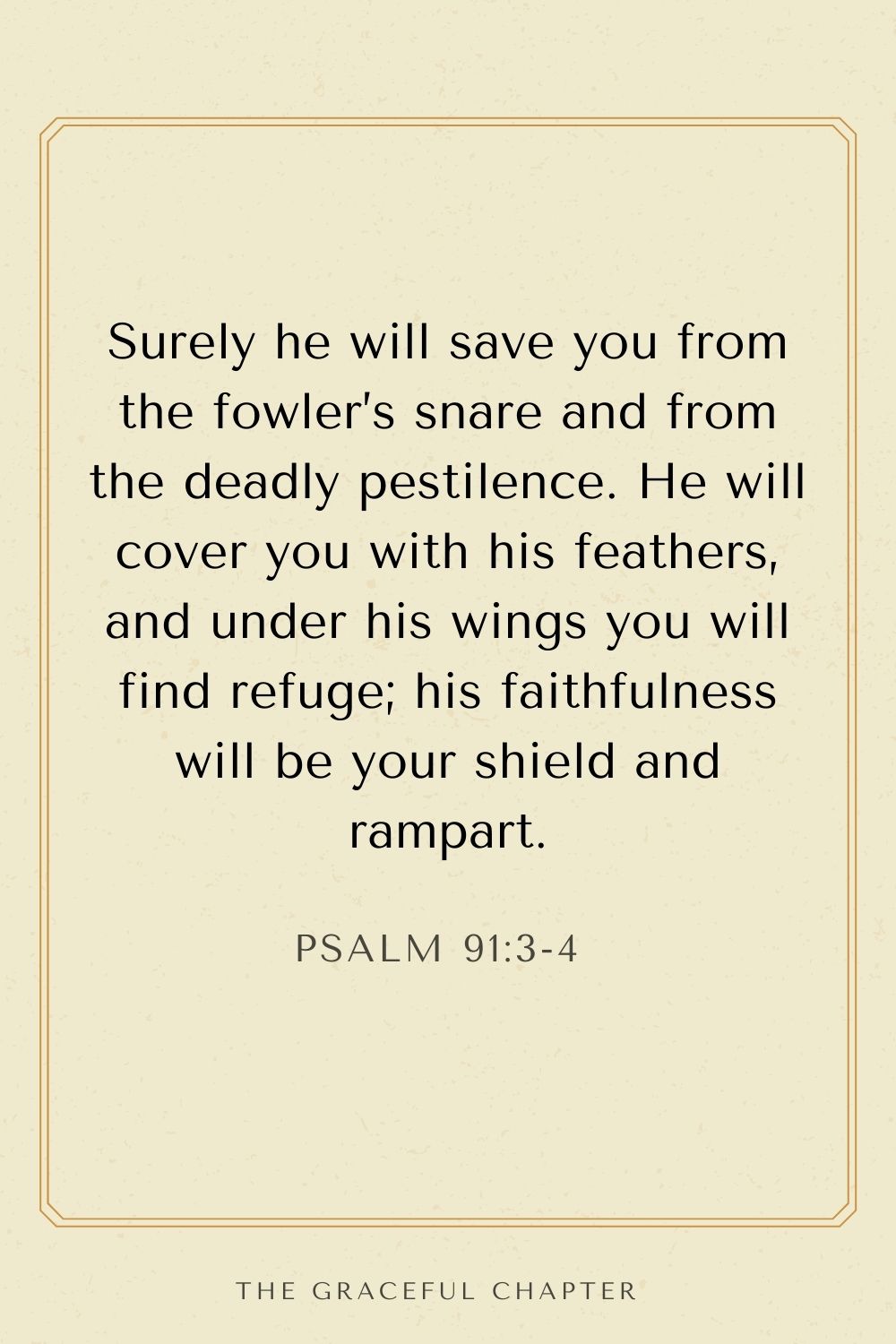 Psalm 91:3-4
Surely he will save you from the fowler's snare and from the deadly pestilence. He will cover you with his feathers,
and under his wings you will find refuge; his faithfulness will be your shield and rampart.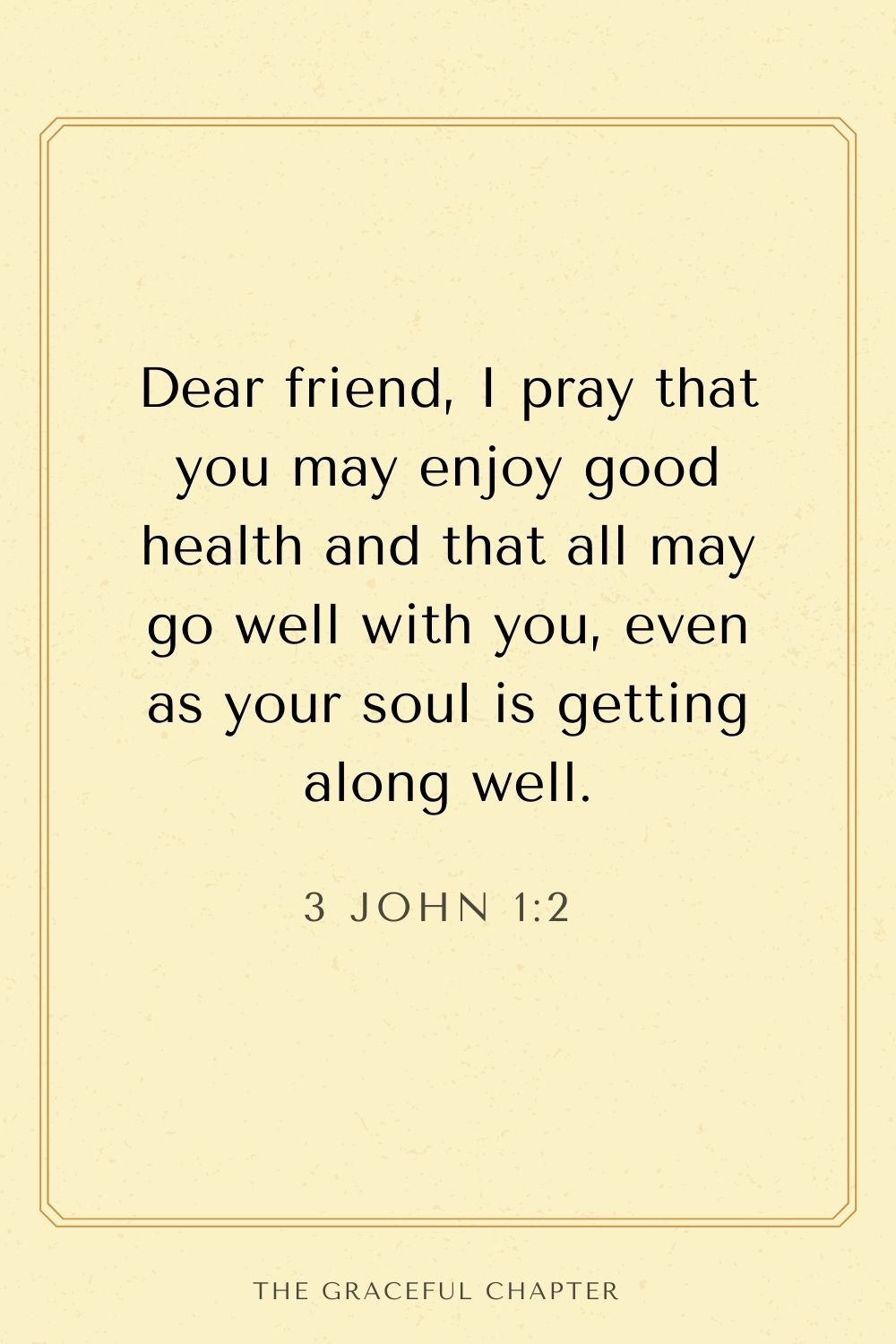 3 John 1:2
Dear friend, I pray that you may enjoy good health and that all may go well with you, even as your soul is getting along well.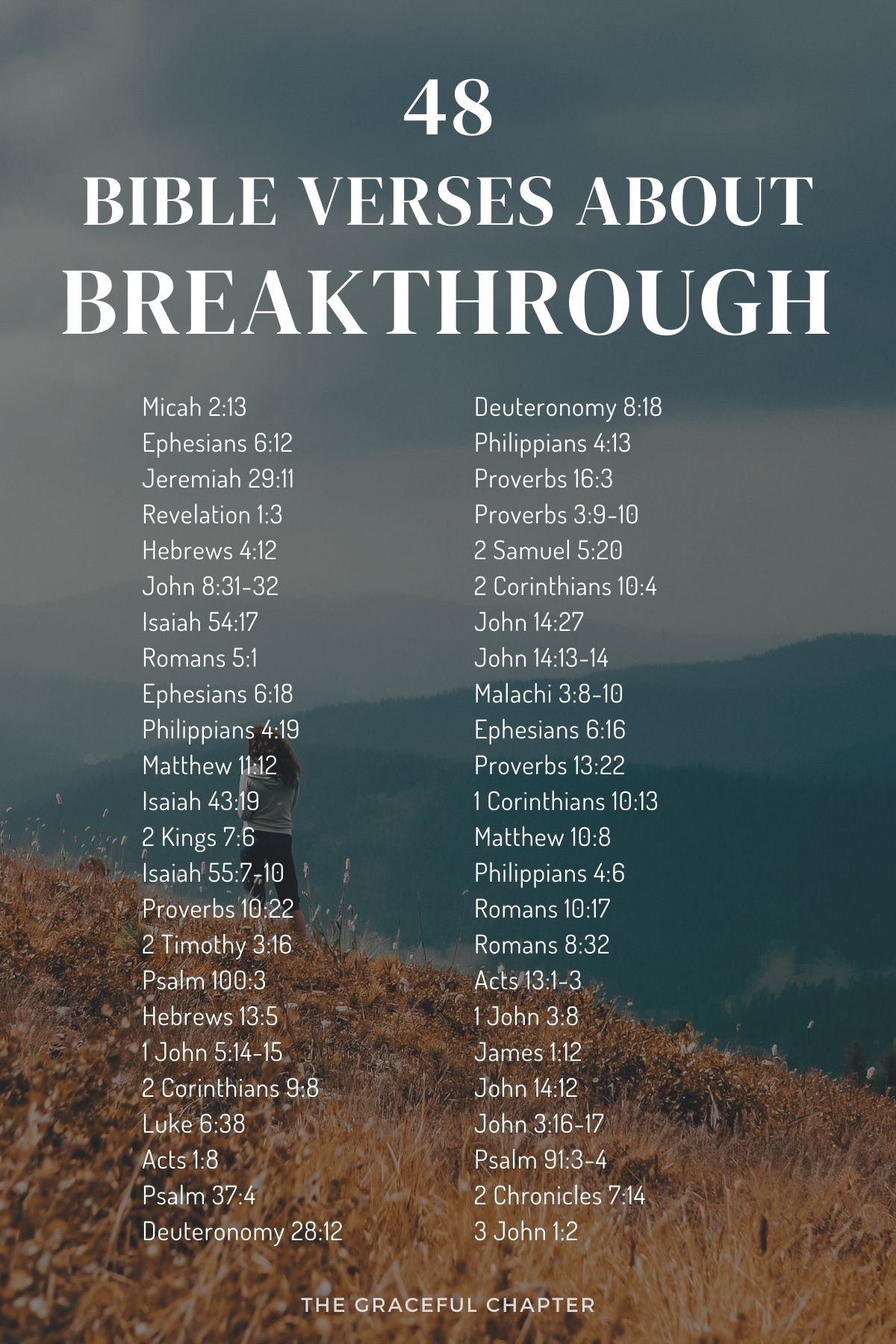 Prayer for breakthrough
Lord,
I come to you today
To humbly request that you do something new in my life
Lord, I believe in your words that you have plans to make me prosper
My prayer to you today is that you visit me and turn my life around
I need a breakthrough in my life, Lord, I need you
Make me prosperous in all I do
Let me see success and goodness in my life
I break every stronghold that the devil has over me in Jesus' name
I banish failure and disappointments in my life in Jesus' name
Please have mercy on me and change my story
Let your Holy Spirit descend on me and fill me
Let it fill me with abundant grace and divine favor
Give me the strength and courage to face the future knowing that
you, Lord, are my redeemer and your plans for my life are what will prevail
Thank you, Father, for visiting me and turning my life around
Amen