Bondage is the art of being in slavery. Now when I talk of slavery, I don't just mean being a slave to a kingdom or to someone. I'm talking about things that we can enslave ourselves in. Like our desires, sins, and other habits.
What are you enslaved to? Are you in bondage to your sexual desires, worldly desires, or sin? It doesn't matter what has taken over you. If you come to the Lord, he will save you. The bible says in John 8:36 that "So if the Son sets you free, you will be free indeed". This means that no matter what you are in bondage to, Jesus can and will set you free if you go to Him.
Certain things that we become enslaved to start out as a one-time thing. You do it once and the next thing you know you are doing it again and gradually it becomes a habit, and then an addiction and it becomes hard to break.
But the bible says that no temptation has overtaken you. (1 Corinthians 10:13). So it doesn't matter how deep in it you are, God has given you the strength to break loose and be free.
See below for some bible verses about bondage, to help you identify certain things you might be in bondage to and help you let go and choose Jesus Christ.
May the Lord be your strength and help you overcome all.
Bible verses about bondage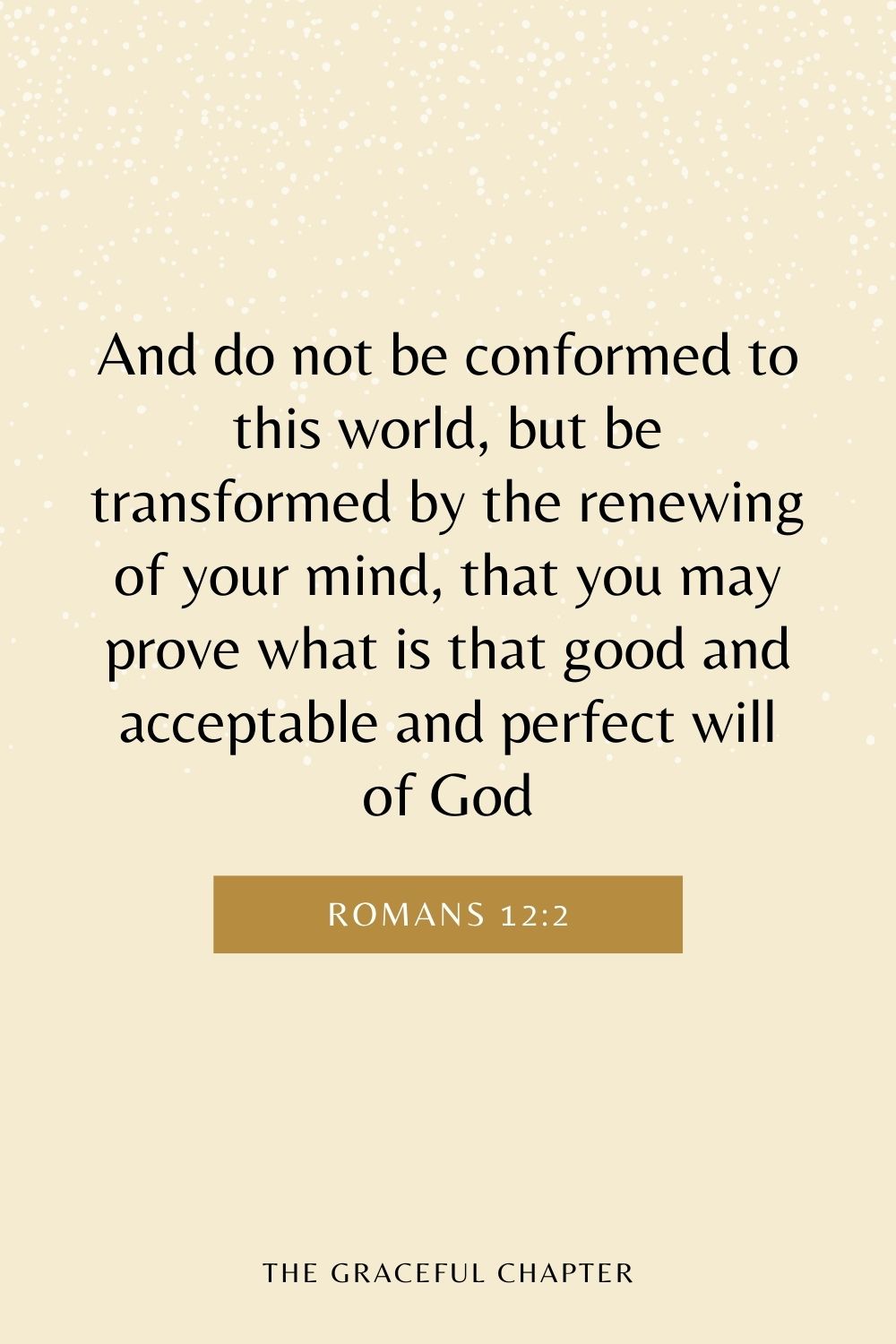 And do not be conformed to this world, but be transformed by the renewing of your mind, that you may prove what is that good and acceptable and perfect will of God
Romans 12:2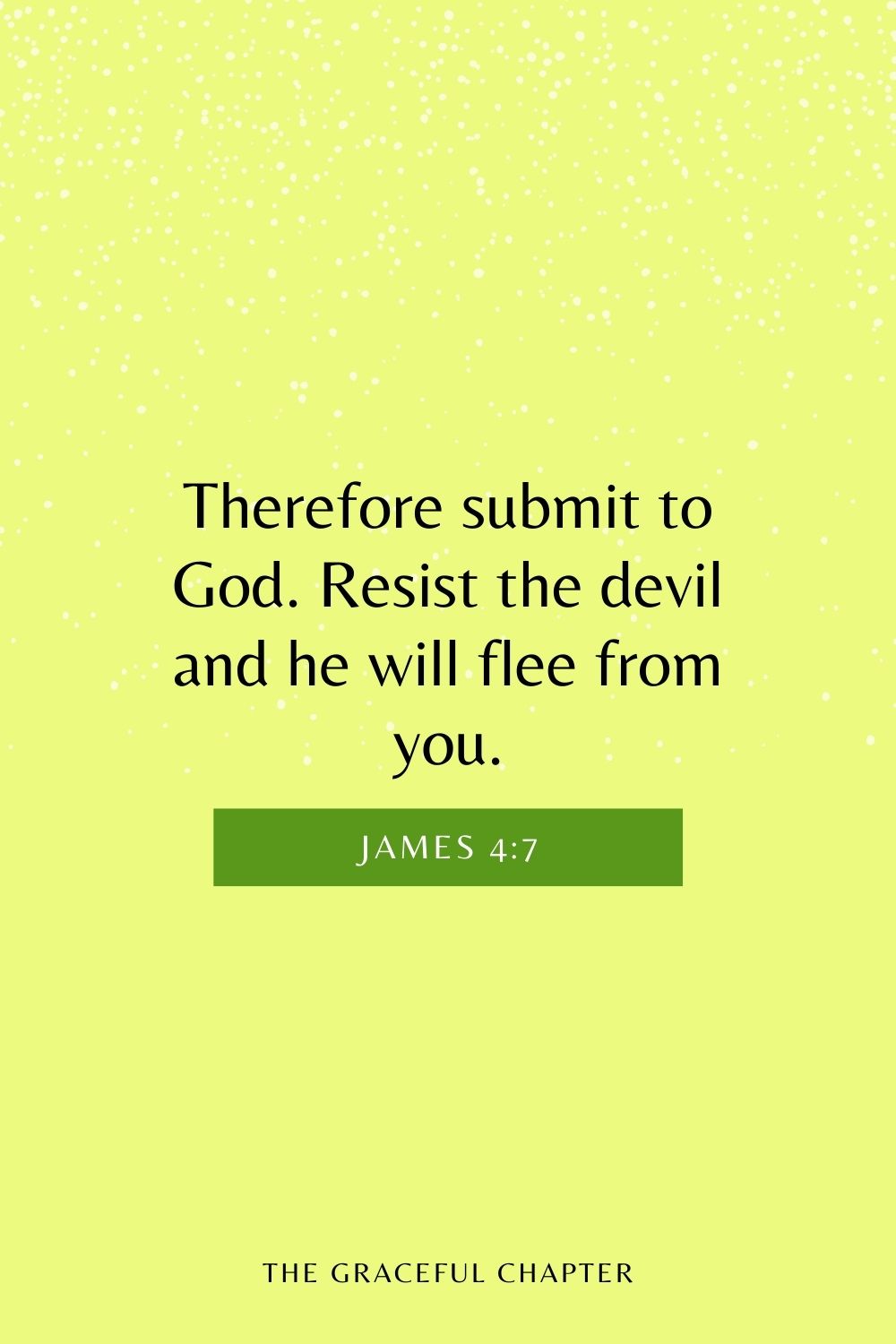 Therefore submit to God. Resist the devil and he will flee from you.
James 4:7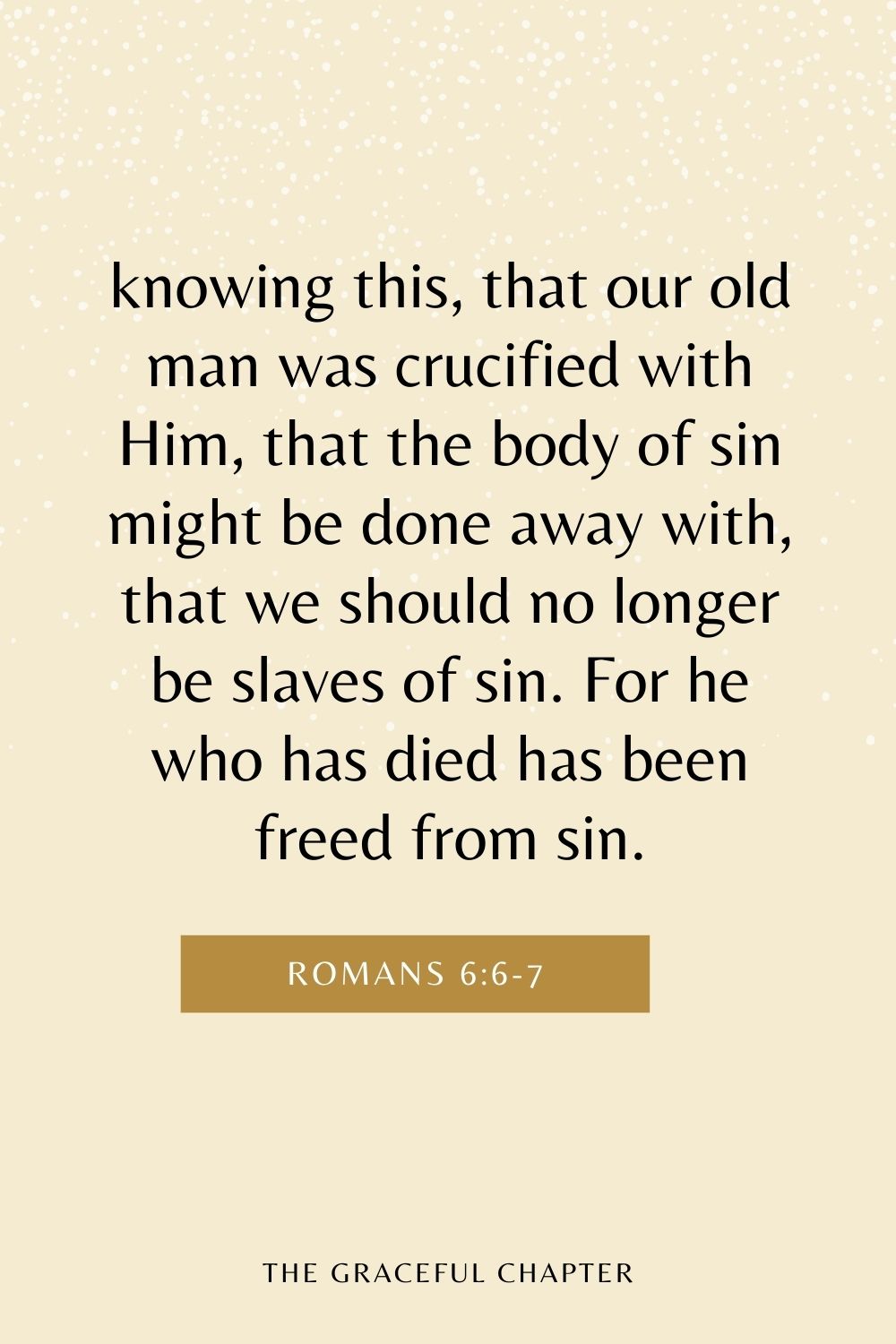 knowing this, that our old man was crucified with Him, that the body of sin might be done away with, that we should no longer be slaves of sin. For he who has died has been freed from sin.
Romans 6:6-7
Stand fast therefore in the liberty by which Christ has made us free, and do not be entangled again with a yoke of bondage.
Galatians 5:1
If we confess our sins, He is faithful and just to forgive us our sins and to cleanse us from all unrighteousness.
1 John 1:9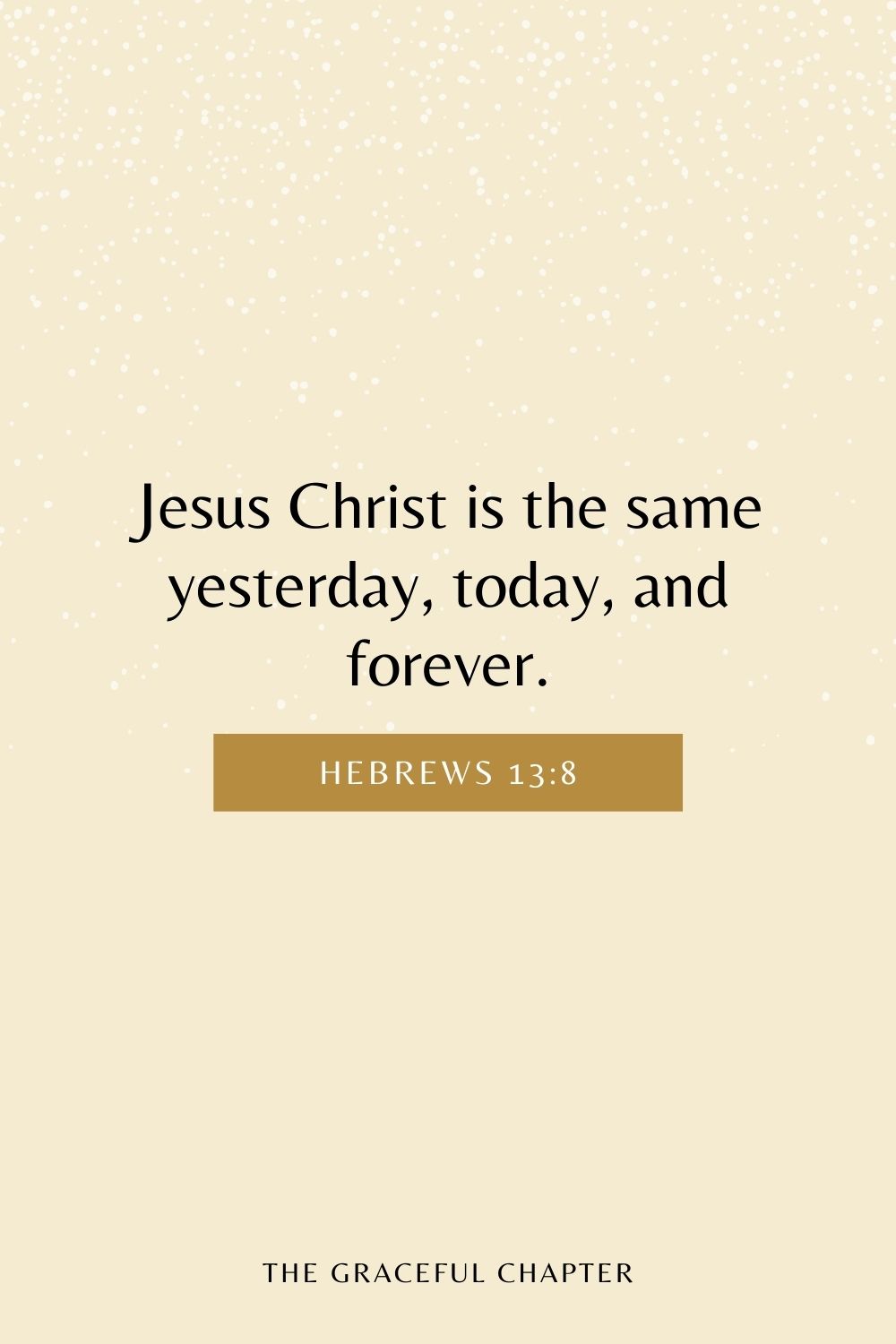 Jesus Christ is the same yesterday, today, and forever.
Hebrews 13:8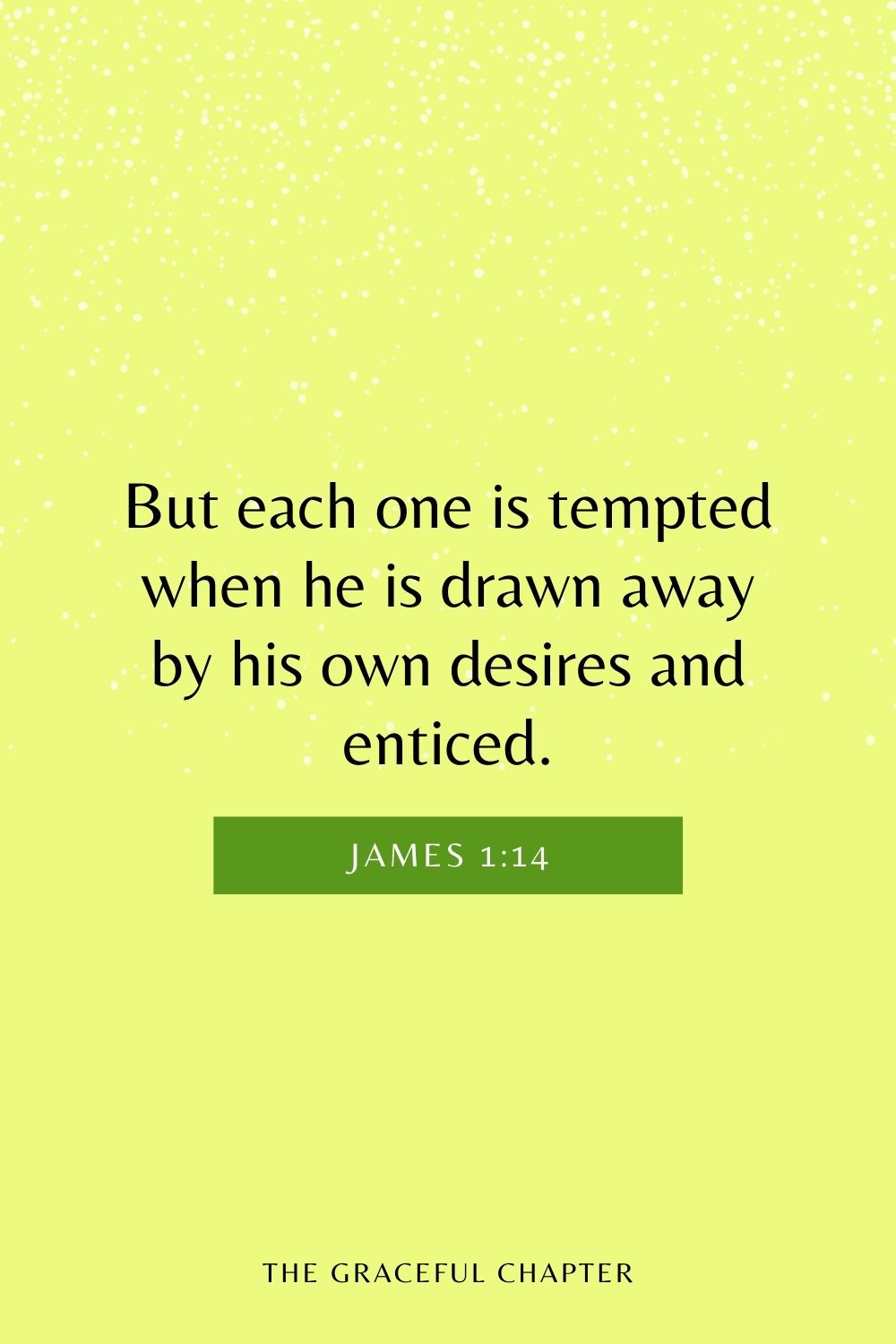 But each one is tempted when he is drawn away by his own desires and enticed.
James 1:14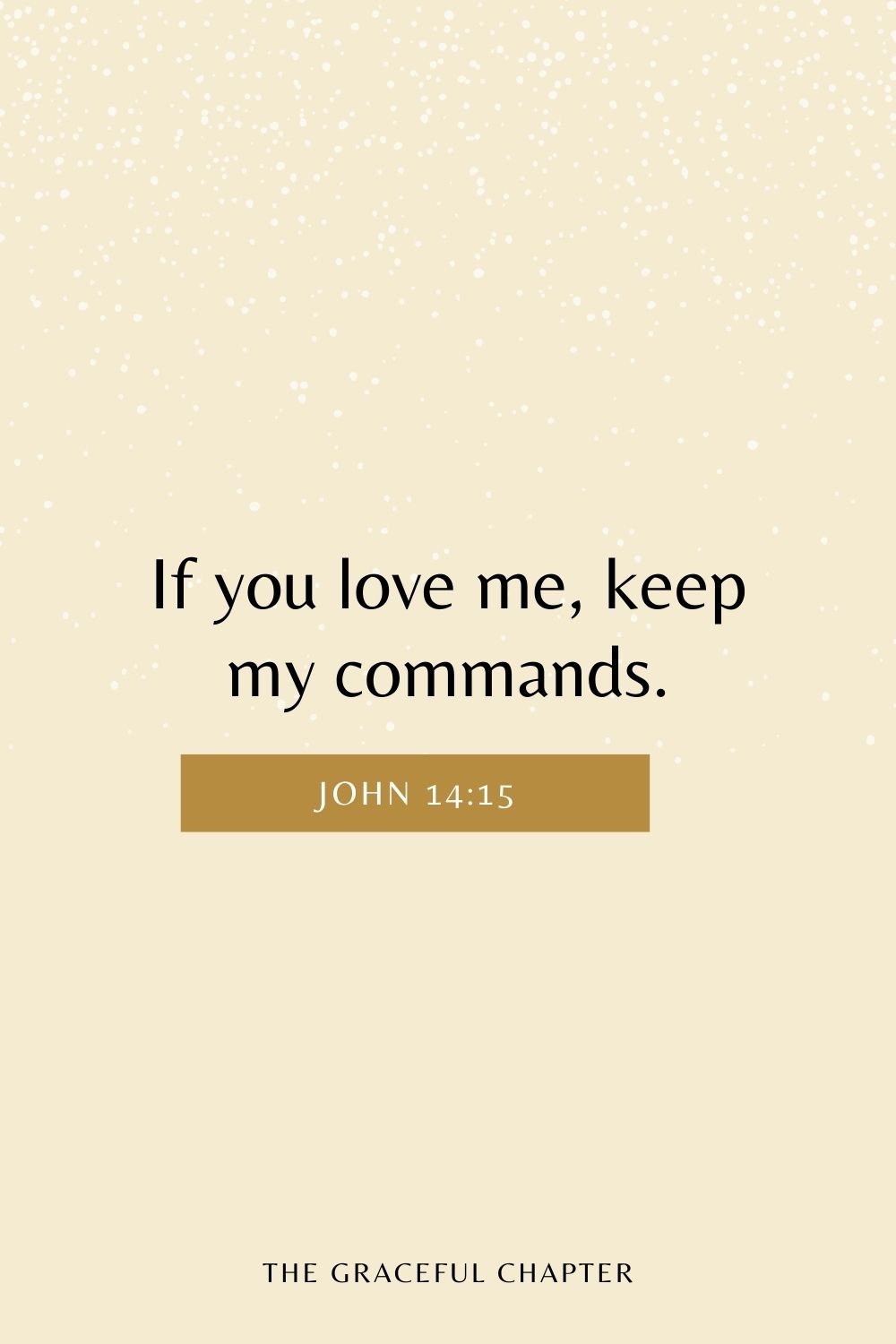 "If you love me, keep my commands.
John 14:15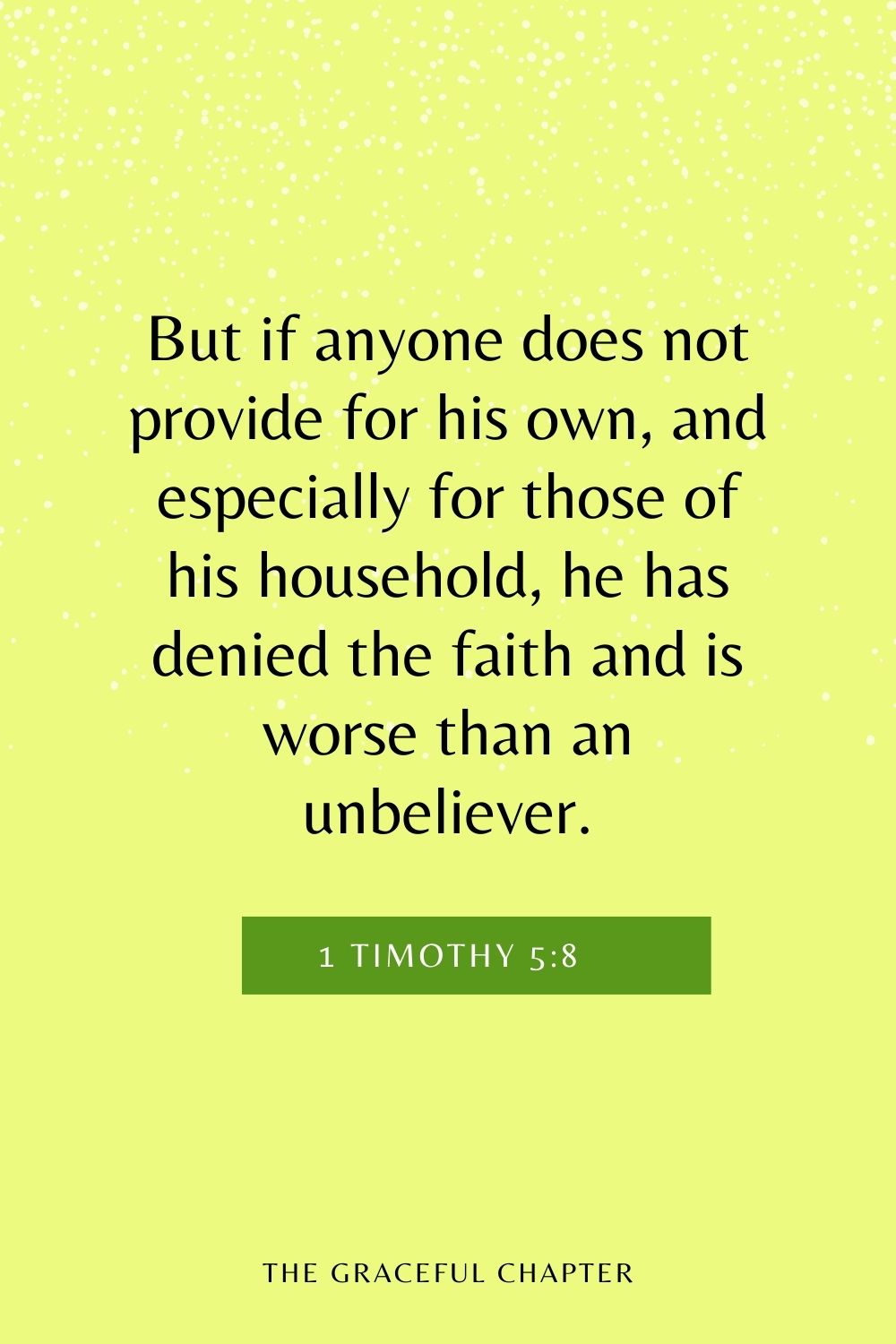 But if anyone does not provide for his own, and especially for those of his household, he has denied the faith and is worse than an unbeliever.
1 Timothy 5:8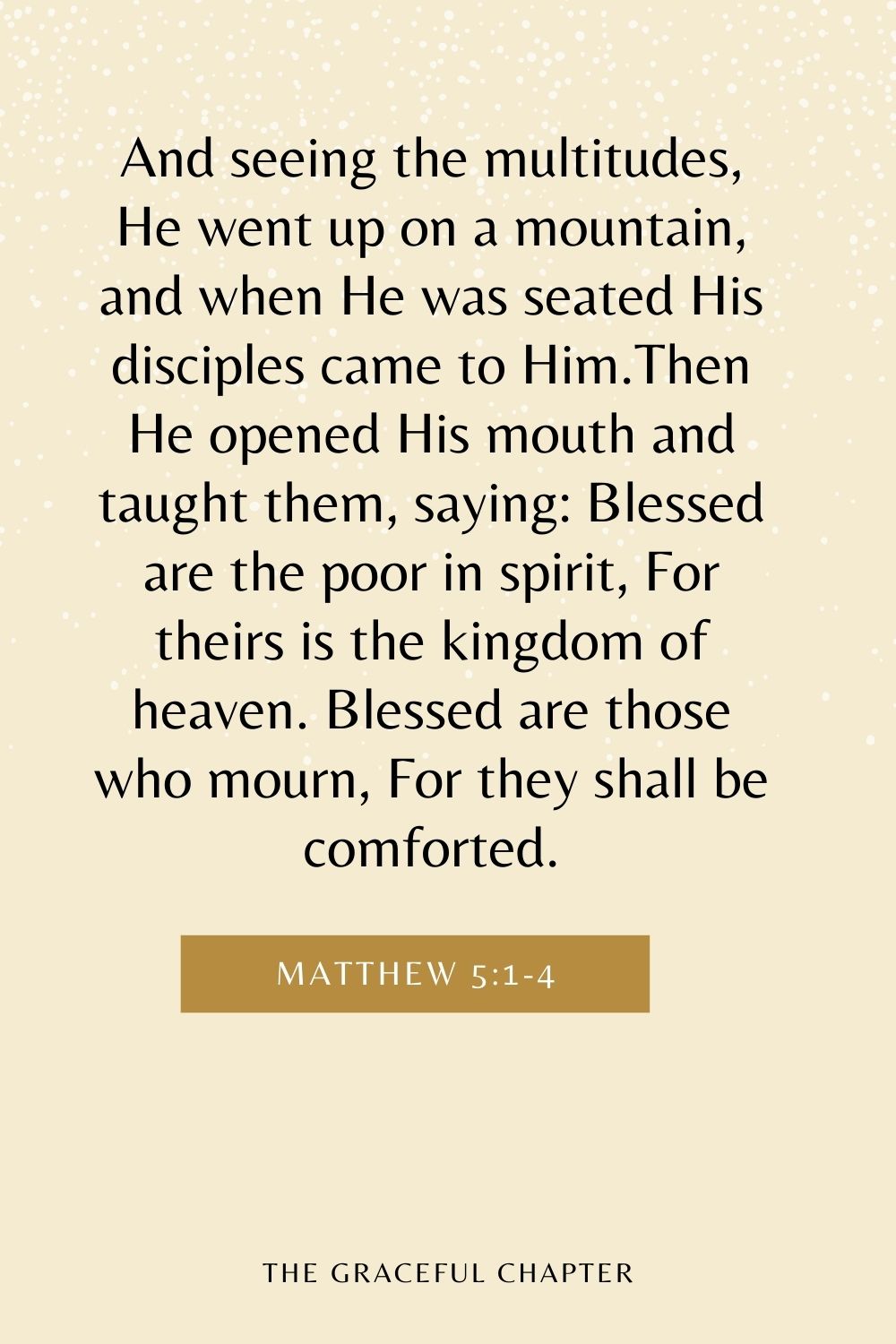 And seeing the multitudes, He went up on a mountain, and when He was seated His disciples came to Him.Then He opened His mouth and taught them, saying: Blessed are the poor in spirit, For theirs is the kingdom of heaven. Blessed are those who mourn, For they shall be comforted.
Matthew 5:1-4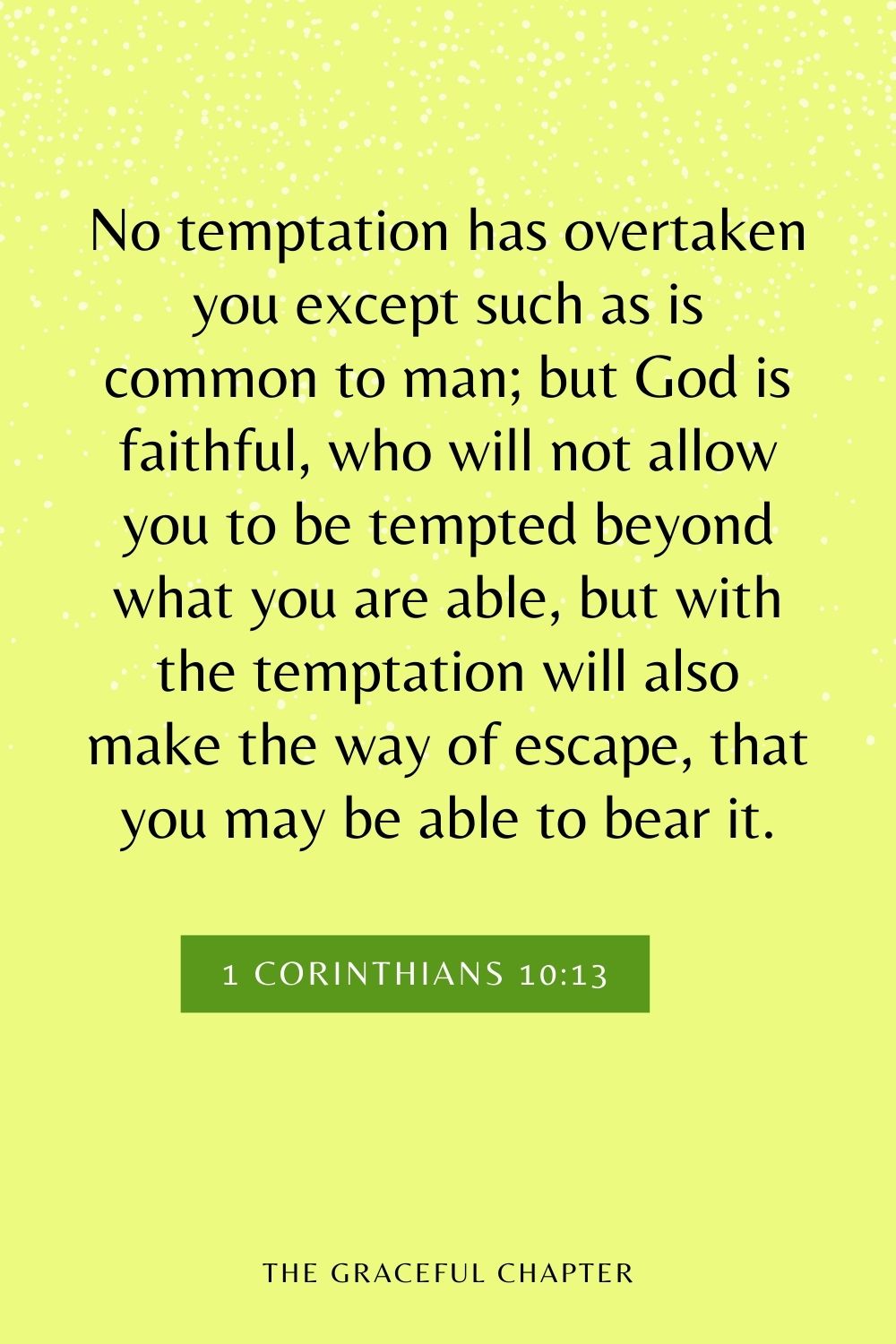 No temptation has overtaken you except such as is common to man; but God is faithful, who will not allow you to be tempted beyond what you are able, but with the temptation will also make the way of escape, that you may be able to bear it.
1 Corinthians 10:13
Like a muddied spring or a polluted well are the righteous who give way to the wicked.
Proverbs 25:26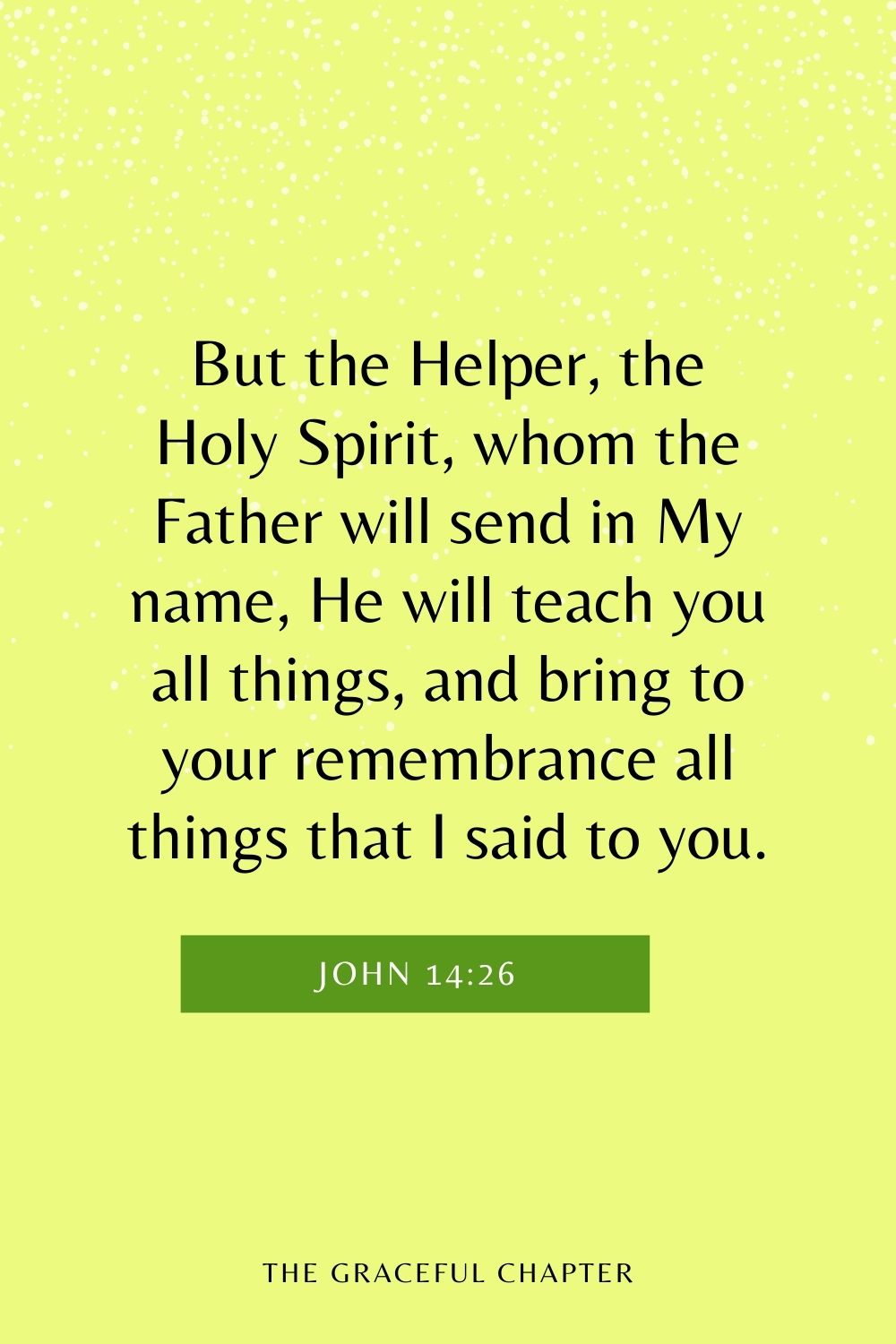 But the Helper, the Holy Spirit, whom the Father will send in My name, He will teach you all things, and bring to your remembrance all things that I said to you.
John 14:26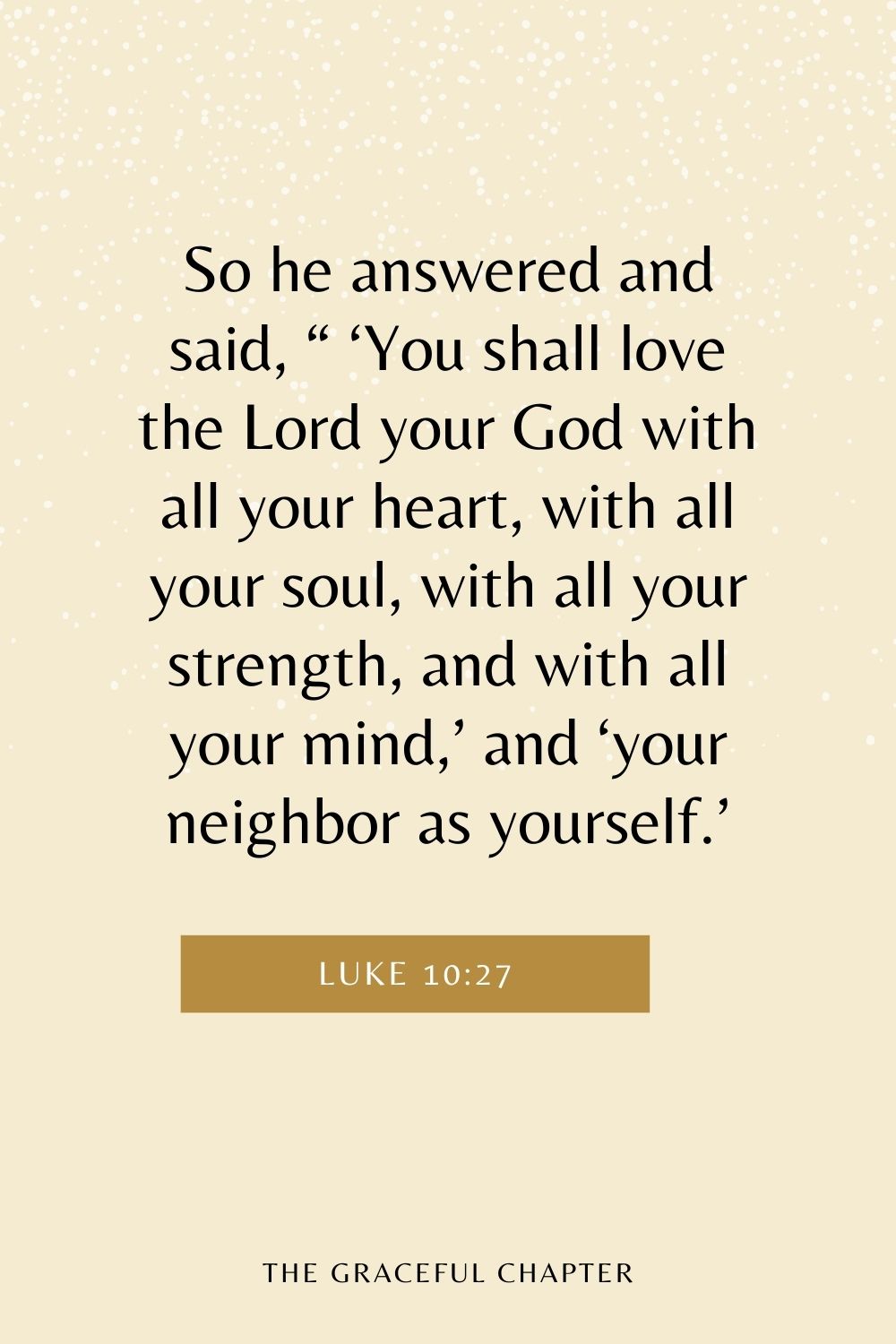 So he answered and said, " 'You shall love the Lord your God with all your heart, with all your soul, with all your strength, and with all your mind,' and 'your neighbor as yourself.'
Luke 10:27
Beloved, do not avenge yourselves, but rather give place to wrath; for it is written, "Vengeance is Mine, I will repay," says the Lord.
Romans 12:19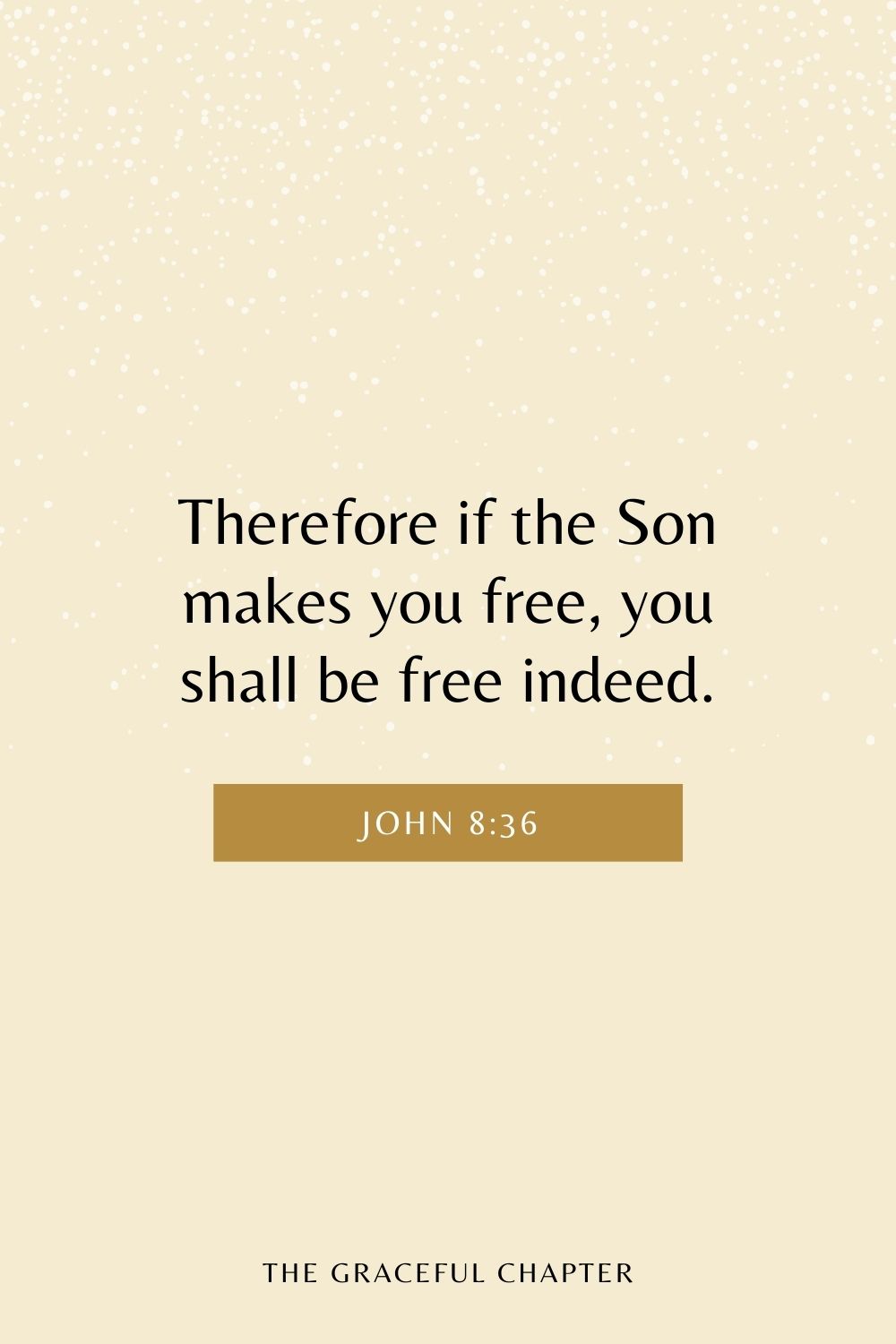 Therefore if the Son makes you free, you shall be free indeed.
John 8:36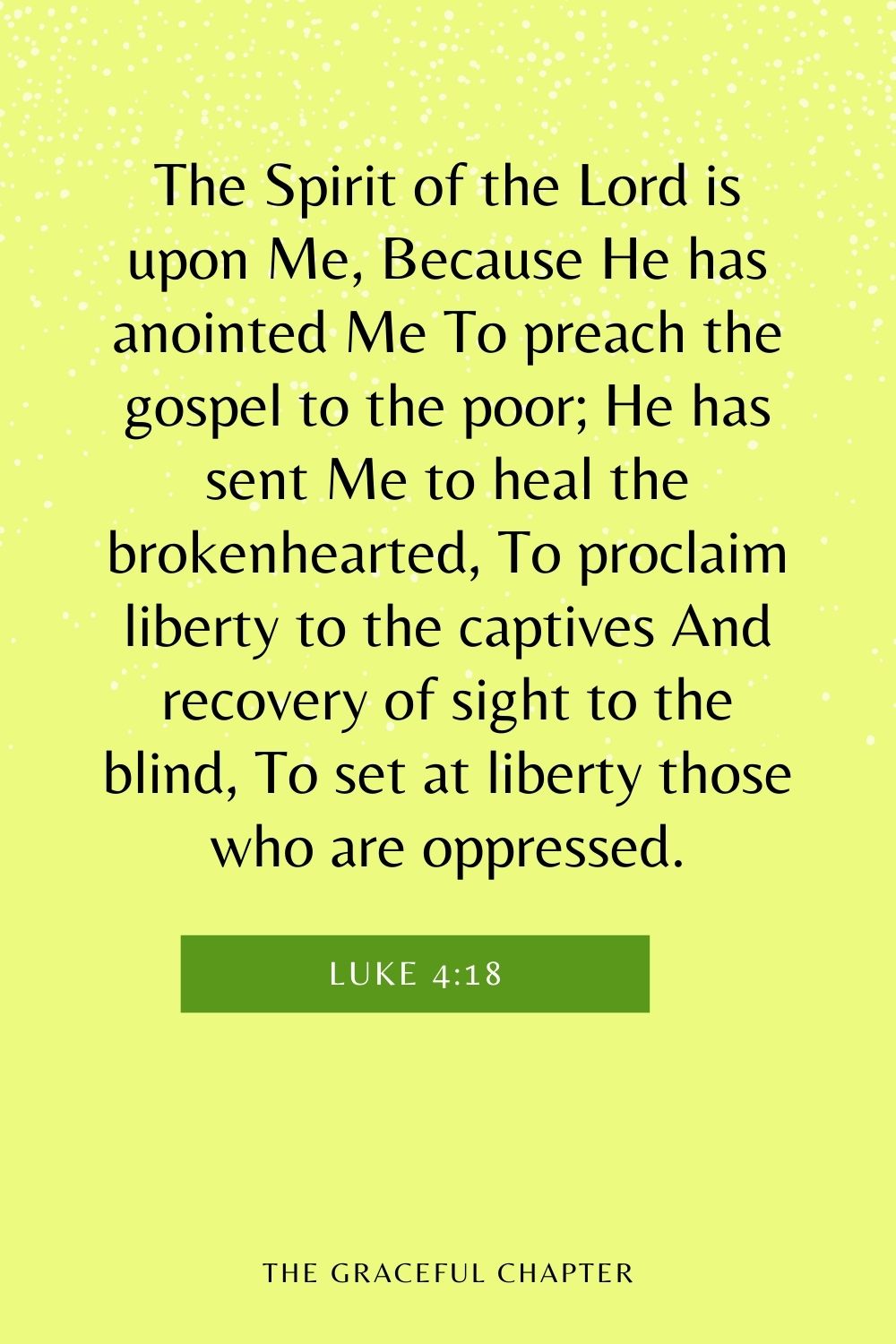 The Spirit of the Lord is upon Me, Because He has anointed Me To preach the gospel to the poor; He has sent Me to heal the brokenhearted, To proclaim liberty to the captives And recovery of sight to the blind, To set at liberty those who are oppressed.
Luke 4:18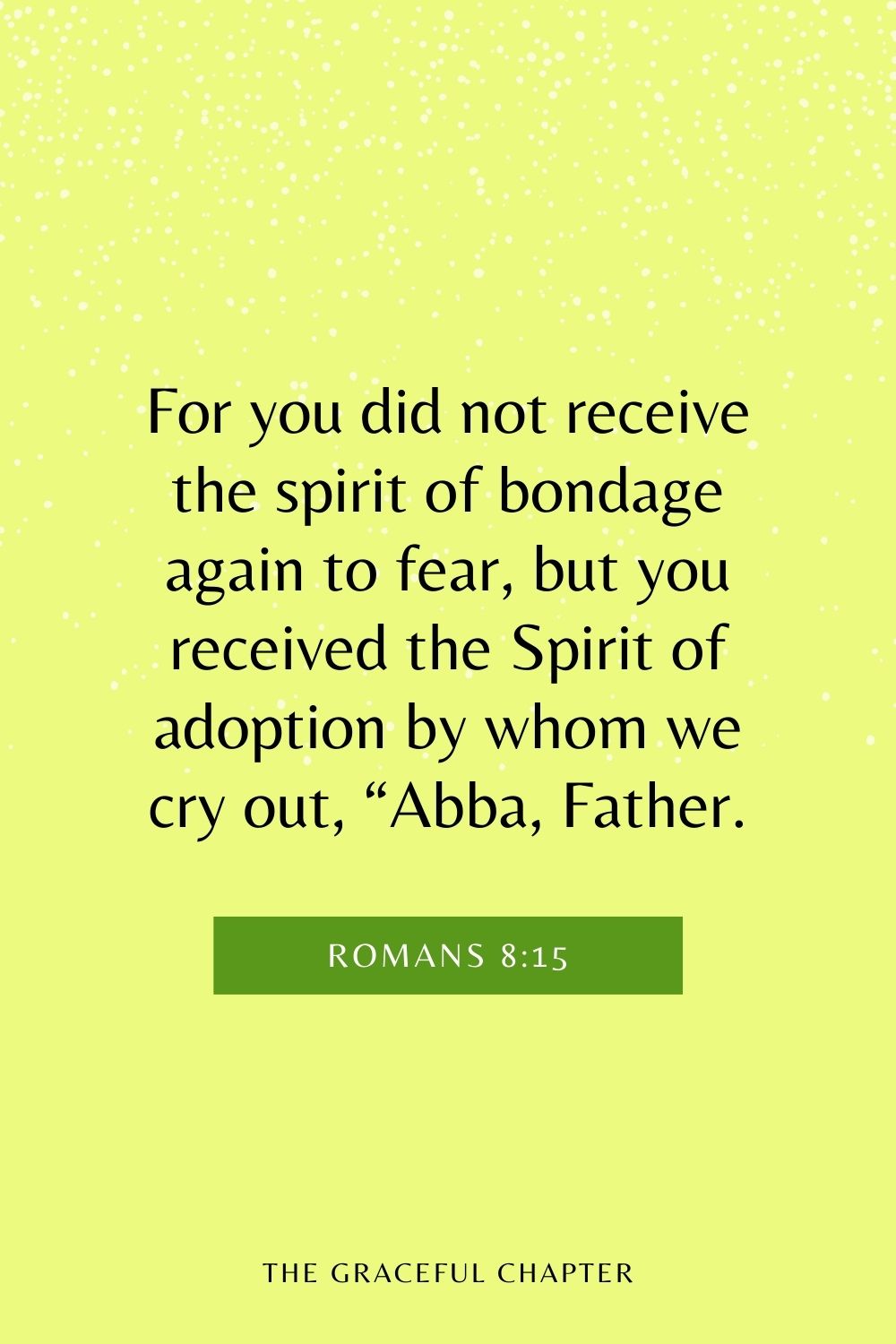 For you did not receive the spirit of bondage again to fear, but you received the Spirit of adoption by whom we cry out, "Abba, Father.
Romans 8:15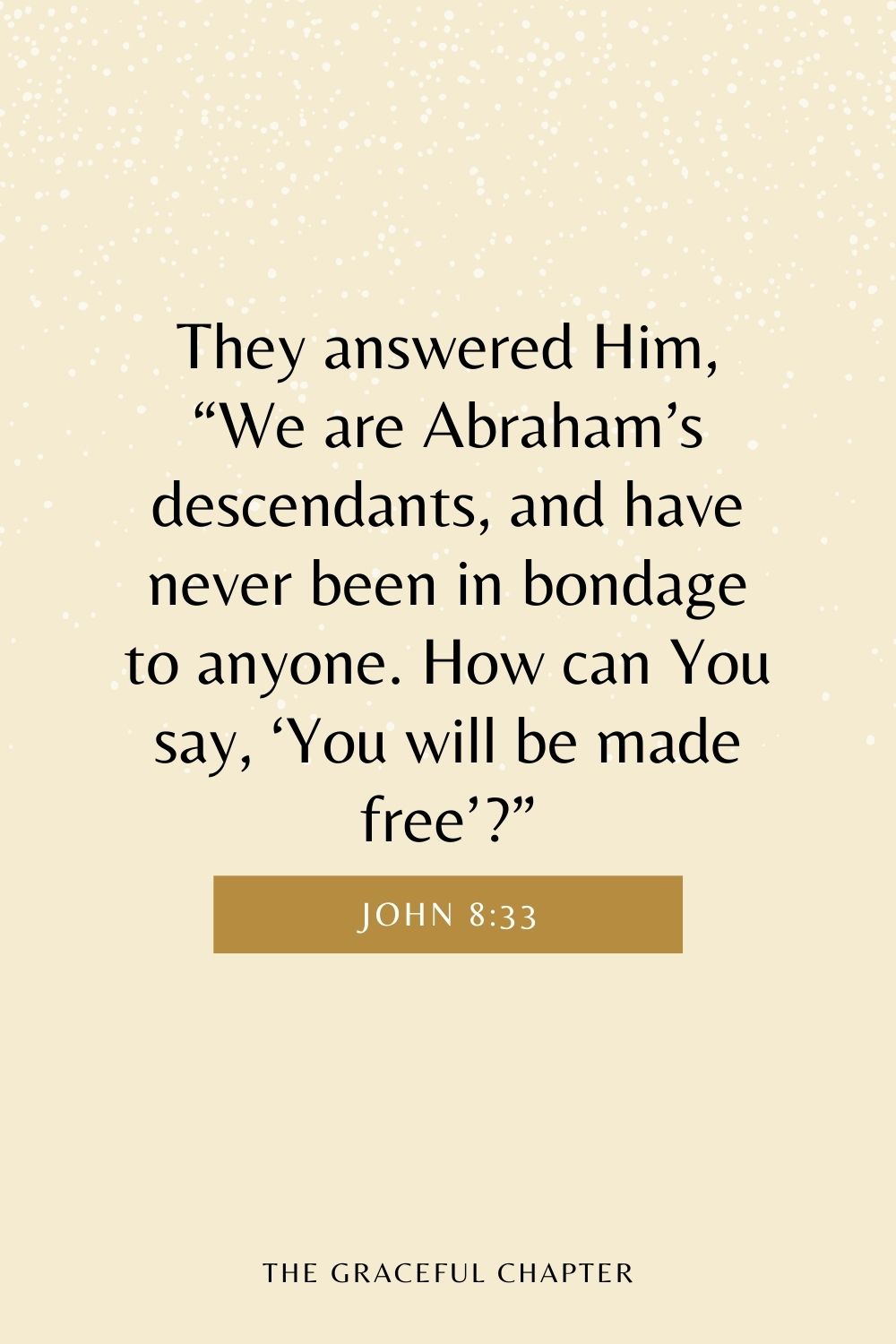 They answered Him, "We are Abraham's descendants, and have never been in bondage to anyone. How can You say, 'You will be made free'?"
John 8:33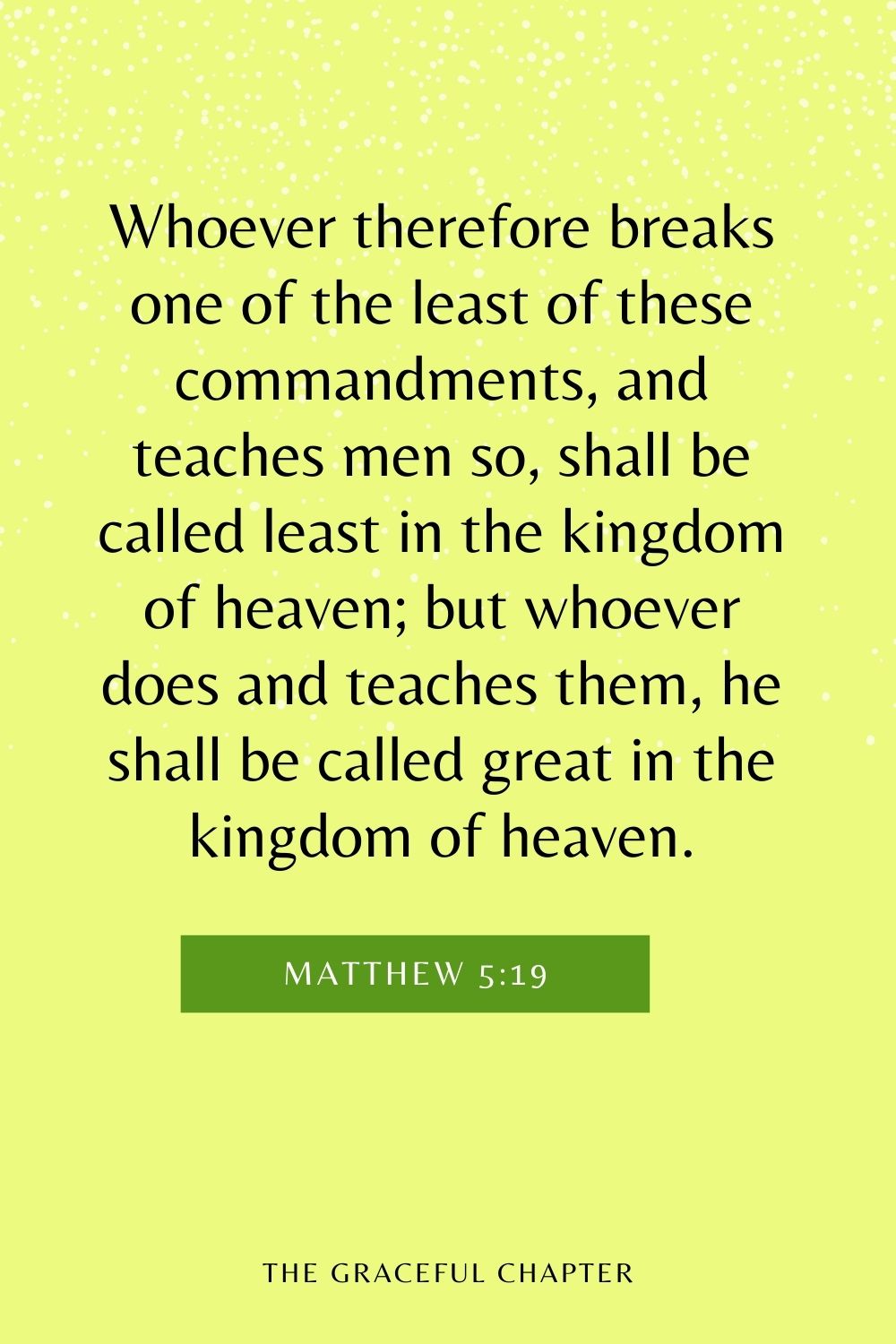 Whoever therefore breaks one of the least of these commandments, and teaches men so, shall be called least in the kingdom of heaven; but whoever does and teaches them, he shall be called great in the kingdom of heaven.
Matthew 5:19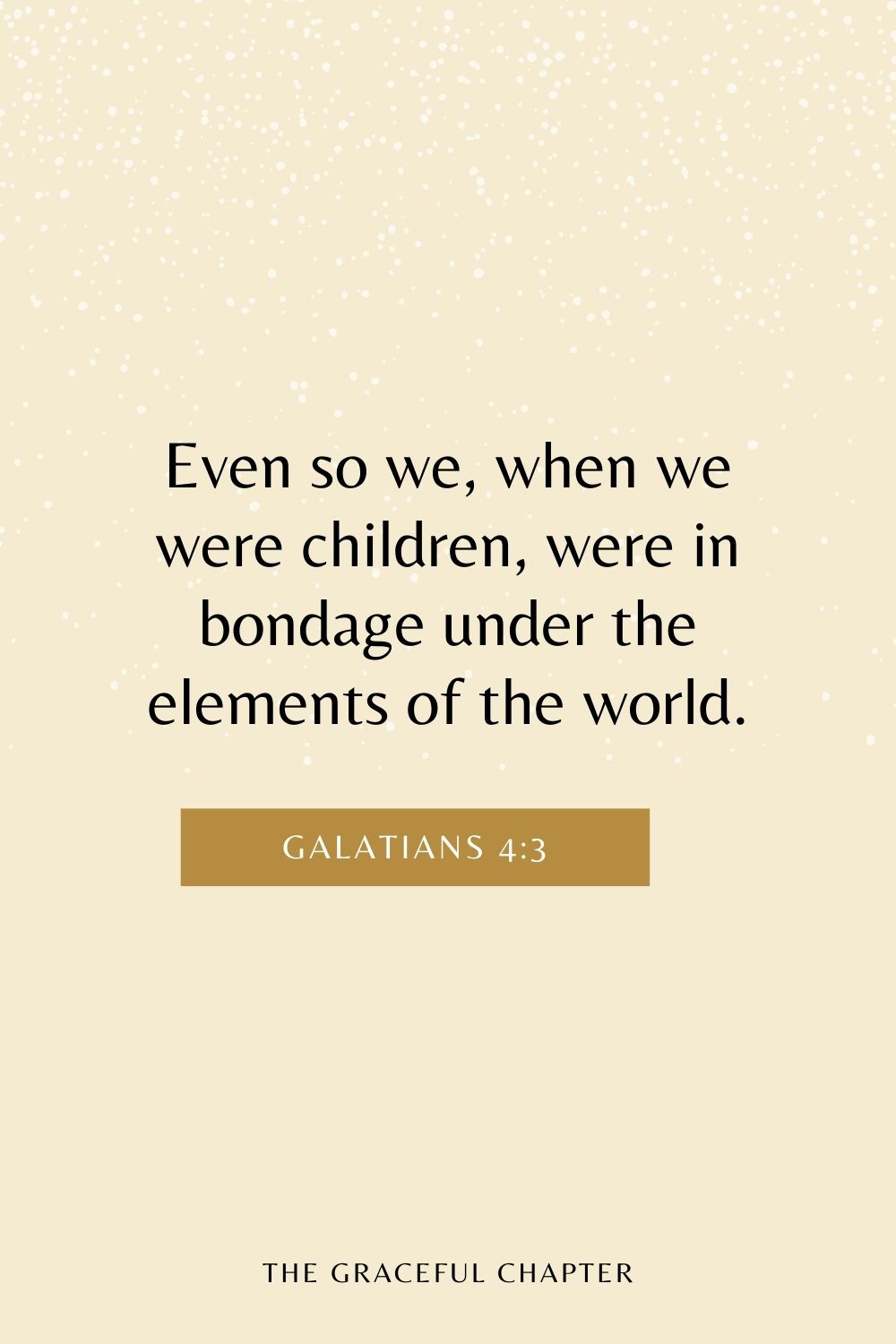 Even so we, when we were children, were in bondage under the elements of the world.
Galatians 4:3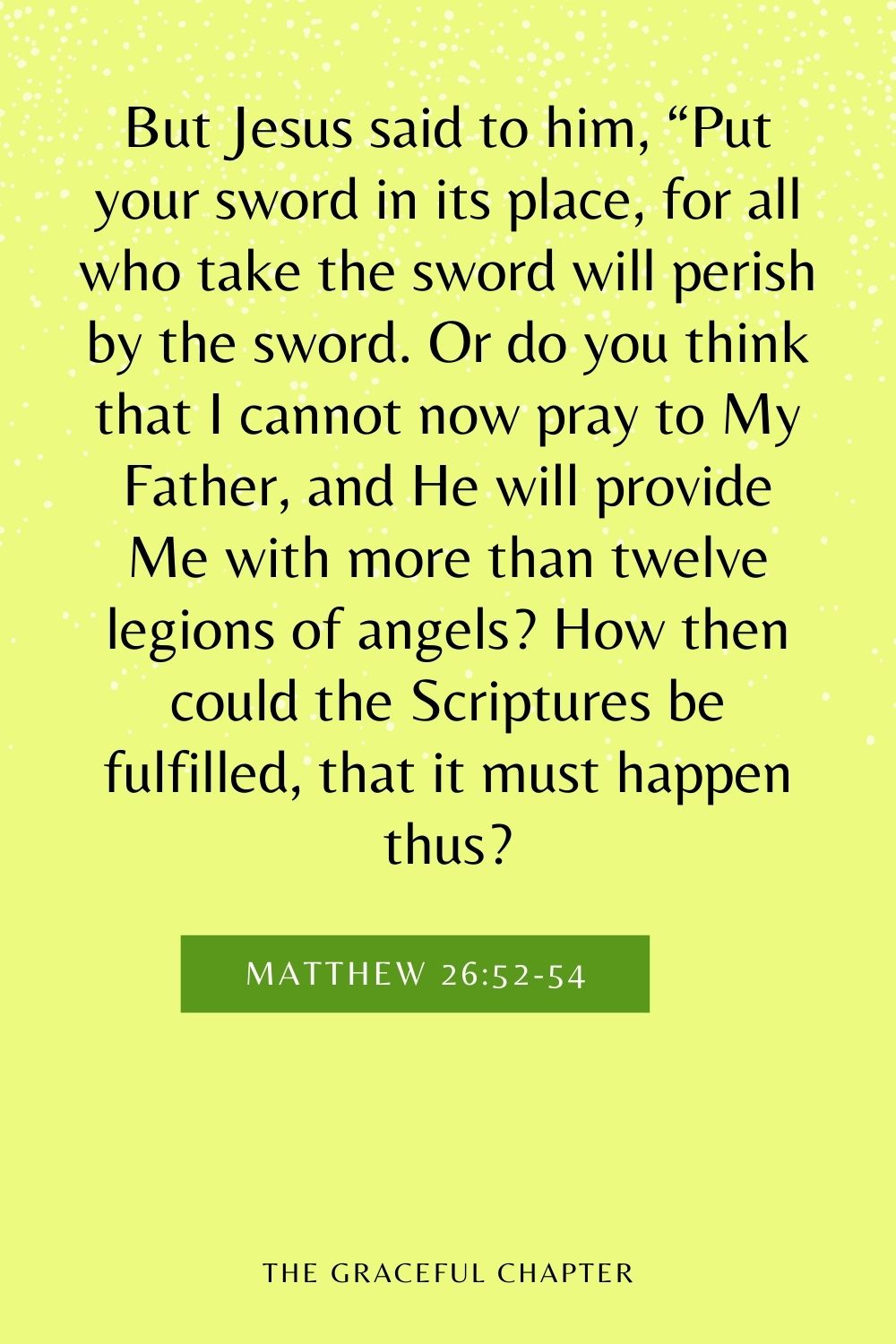 But Jesus said to him, "Put your sword in its place, for all who take the sword will perish by the sword. Or do you think that I cannot now pray to My Father, and He will provide Me with more than twelve legions of angels? How then could the Scriptures be fulfilled, that it must happen thus?
Matthew 26:52-54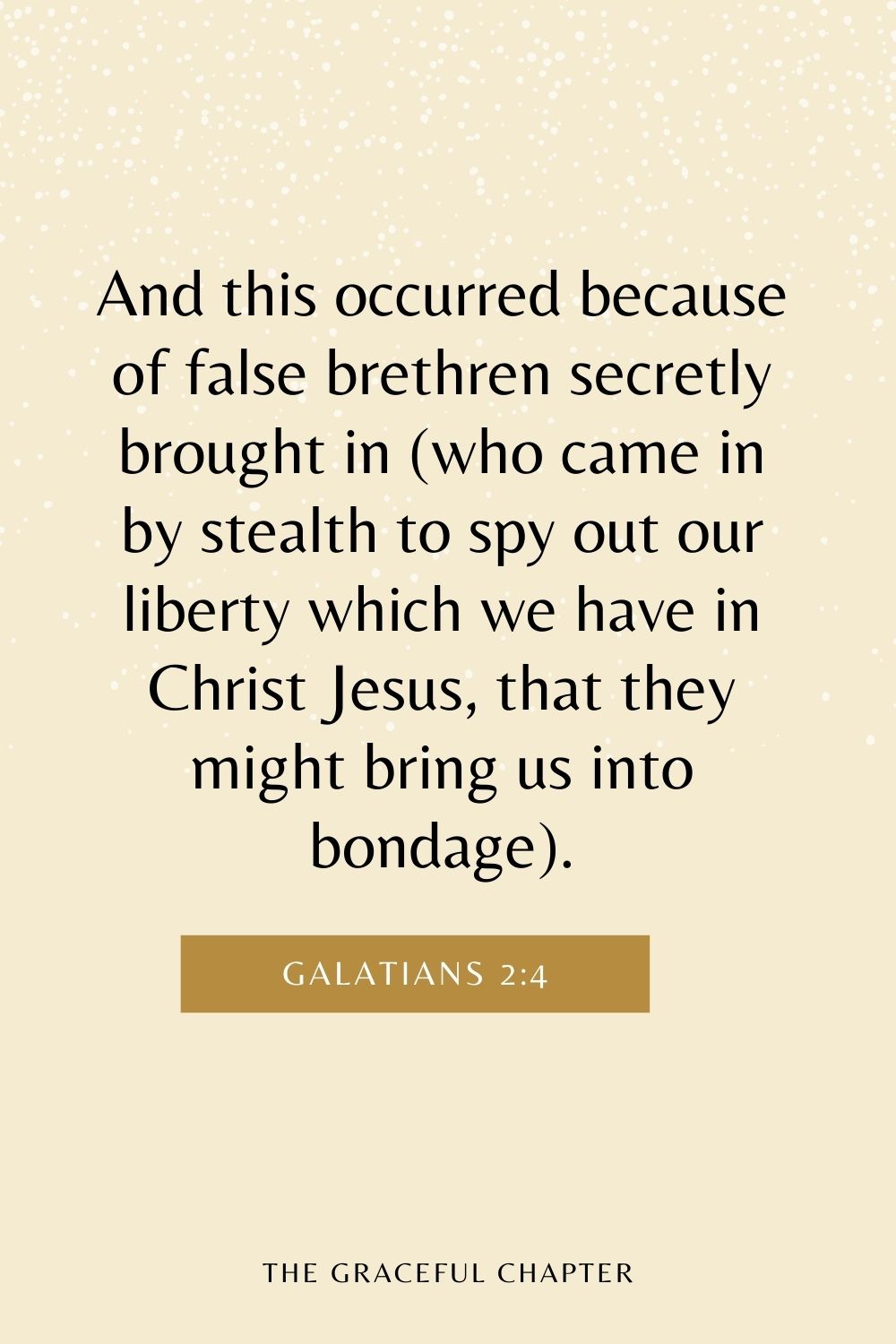 And this occurred because of false brethren secretly brought in (who came in by stealth to spy out our liberty which we have in Christ Jesus, that they might bring us into bondage).
Galatians 2:4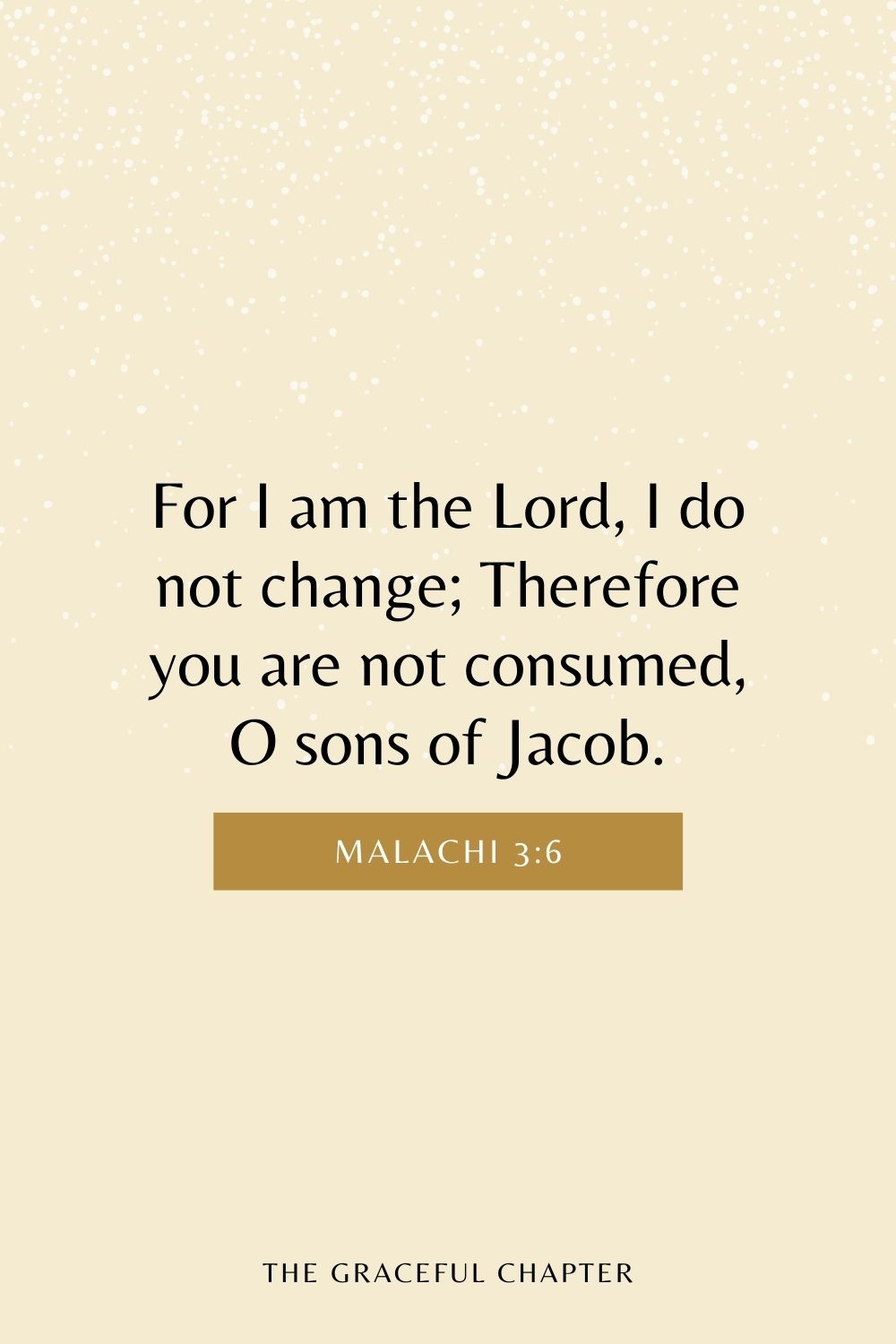 For I am the Lord, I do not change; Therefore you are not consumed, O sons of Jacob.
Malachi 3:6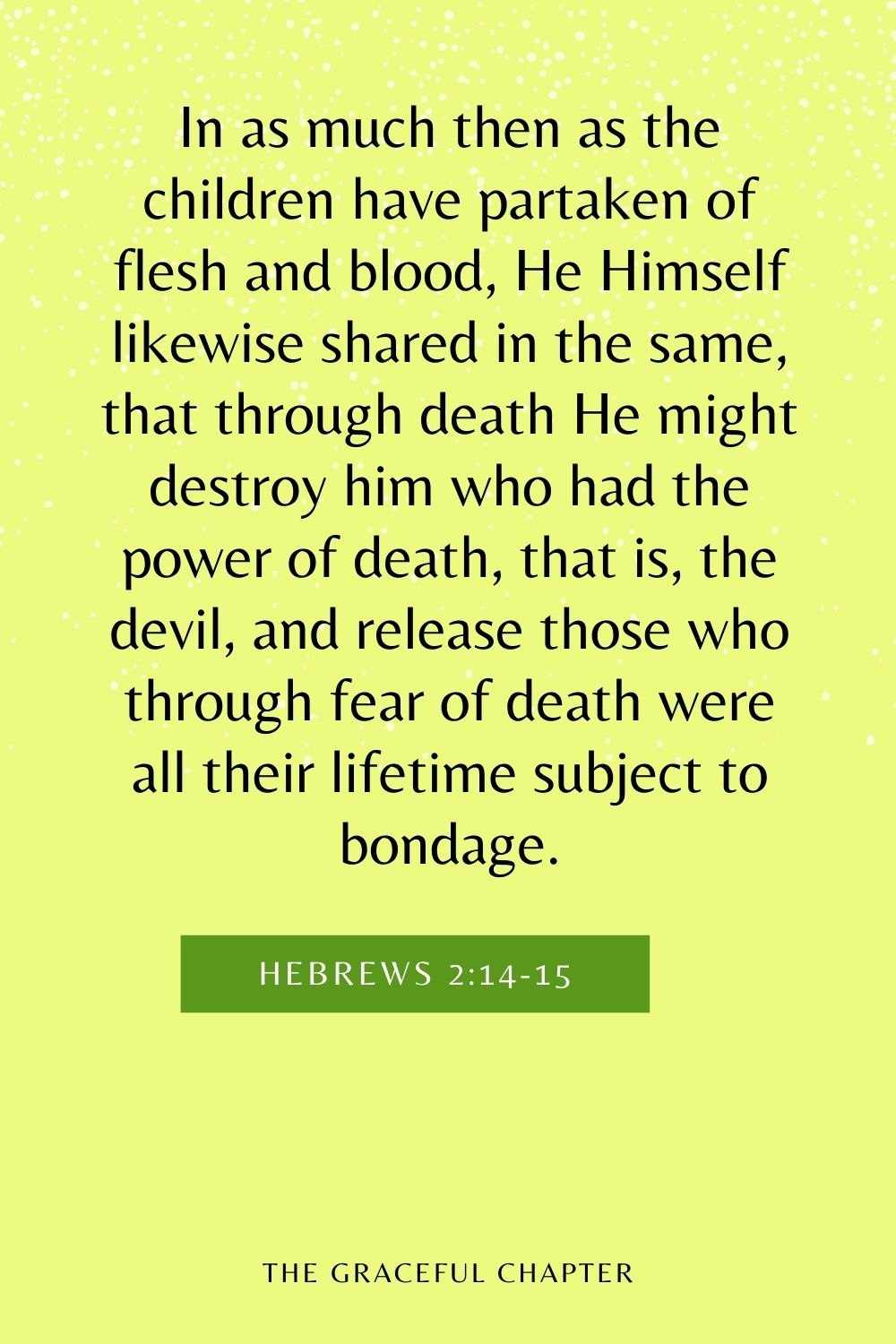 In as much then as the children have partaken of flesh and blood, He Himself likewise shared in the same, that through death He might destroy him who had the power of death, that is, the devil, and release those who through fear of death were all their lifetime subject to bondage.
Hebrews 2:14-15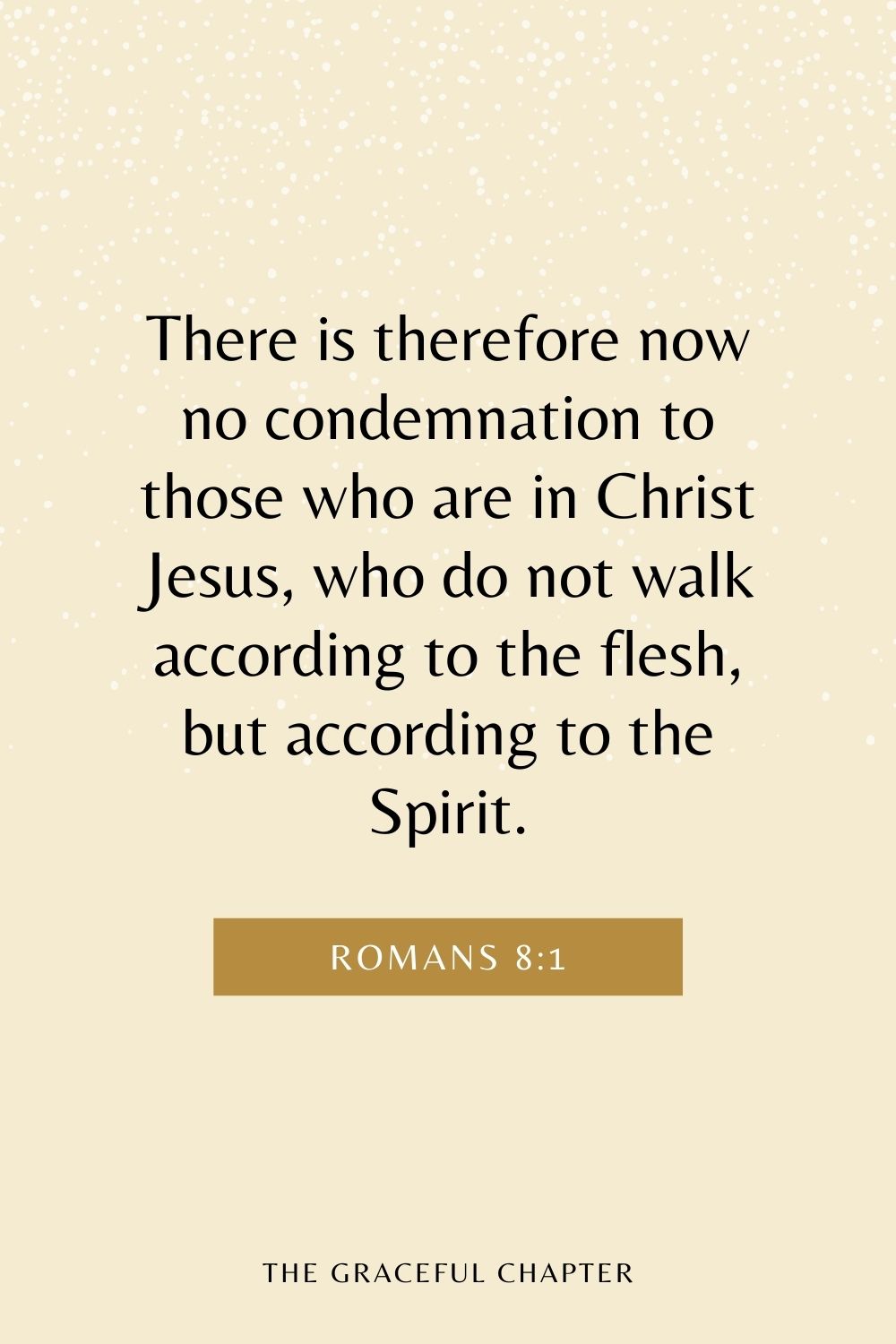 There is therefore now no condemnation to those who are in Christ Jesus, who do not walk according to the flesh, but according to the Spirit.
Romans 8:1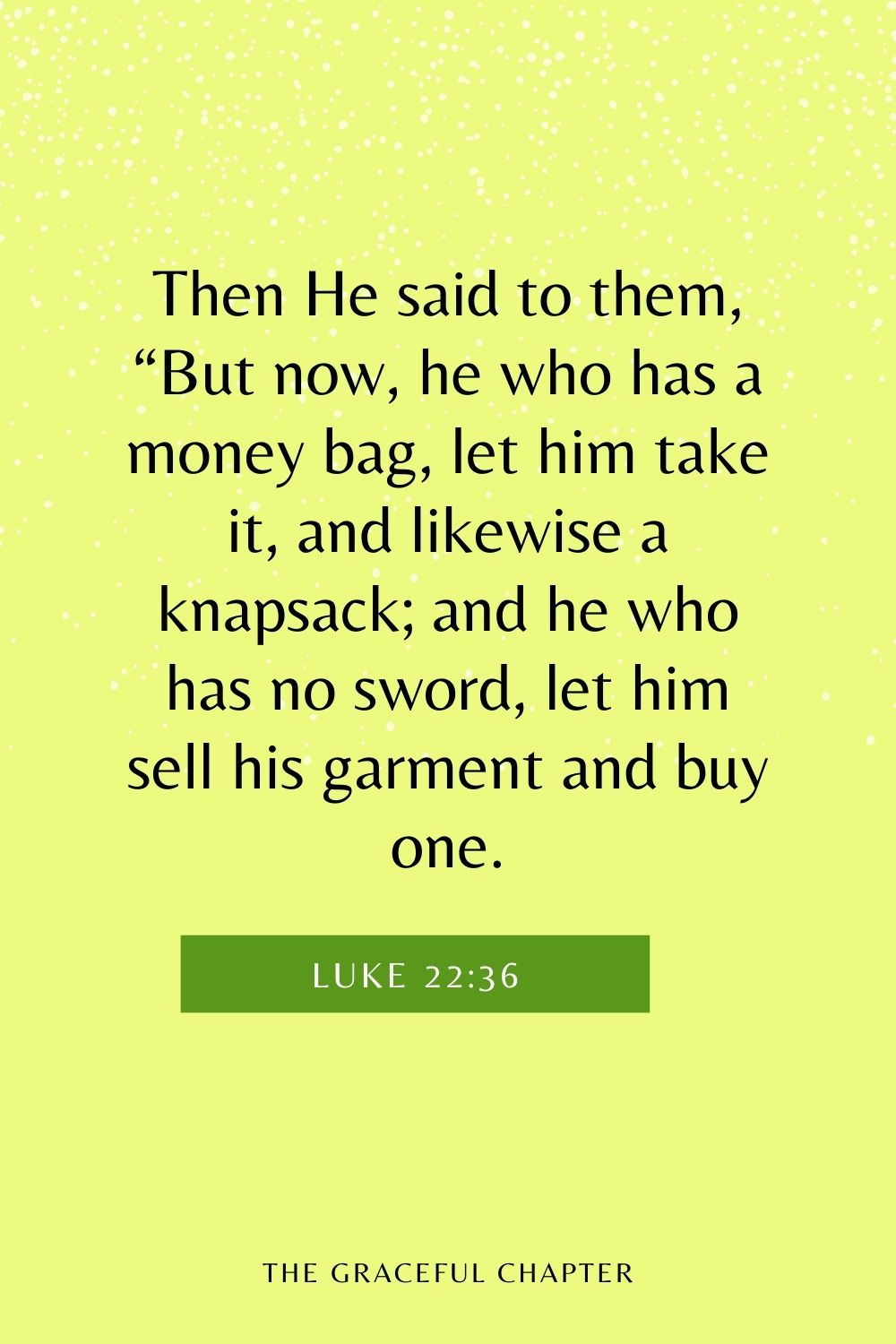 Then He said to them, "But now, he who has a money bag, let him take it, and likewise a knapsack; and he who has no sword, let him sell his garment and buy one.
Luke 22:36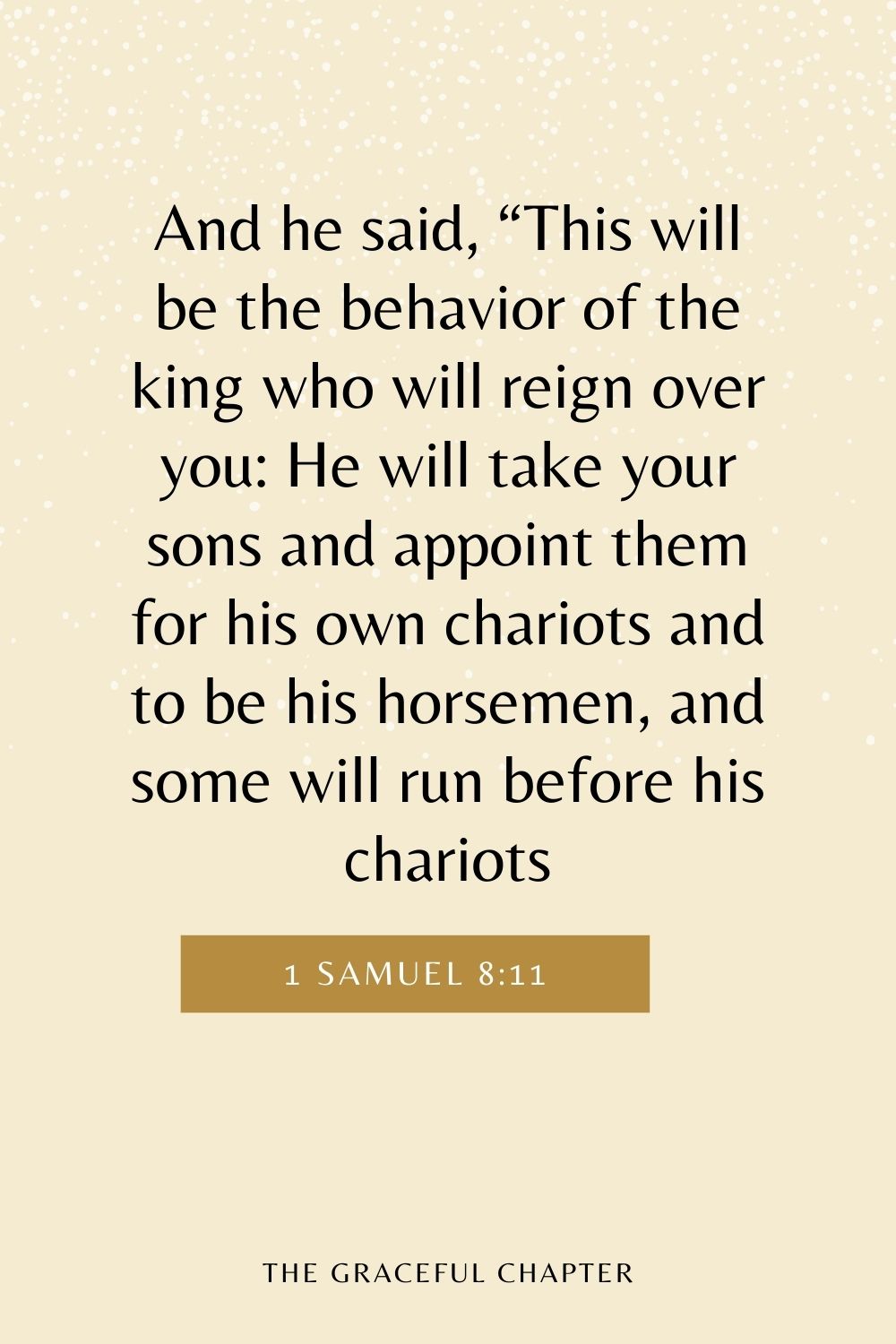 And he said, "This will be the behavior of the king who will reign over you: He will take your sons and appoint them for his own chariots and to be his horsemen, and some will run before his chariots.
1 Samuel 8:11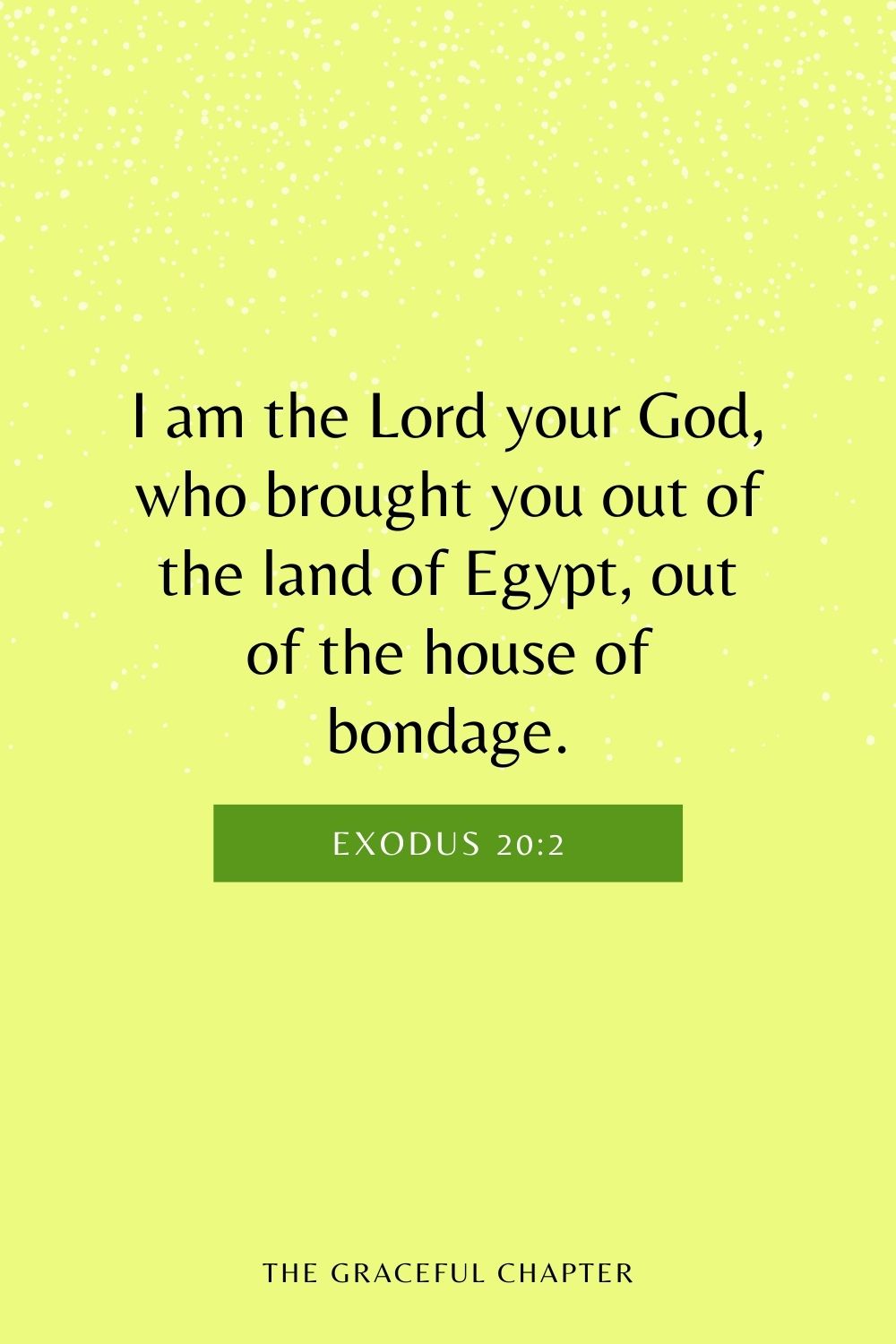 I am the Lord your God, who brought you out of the land of Egypt, out of the house of bondage.
Exodus 20:2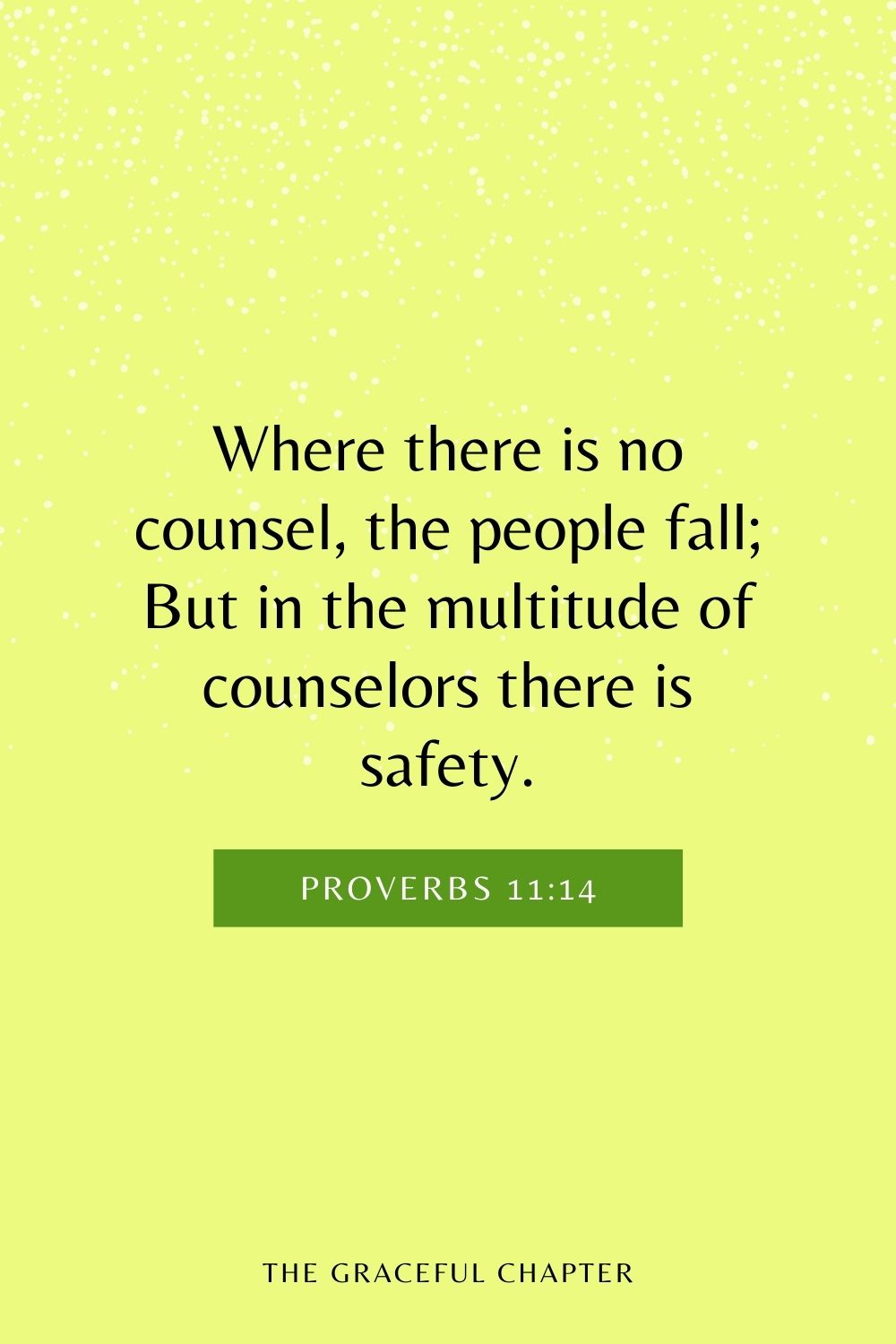 Where there is no counsel, the people fall; But in the multitude of counselors there is safety.
Proverbs 11:14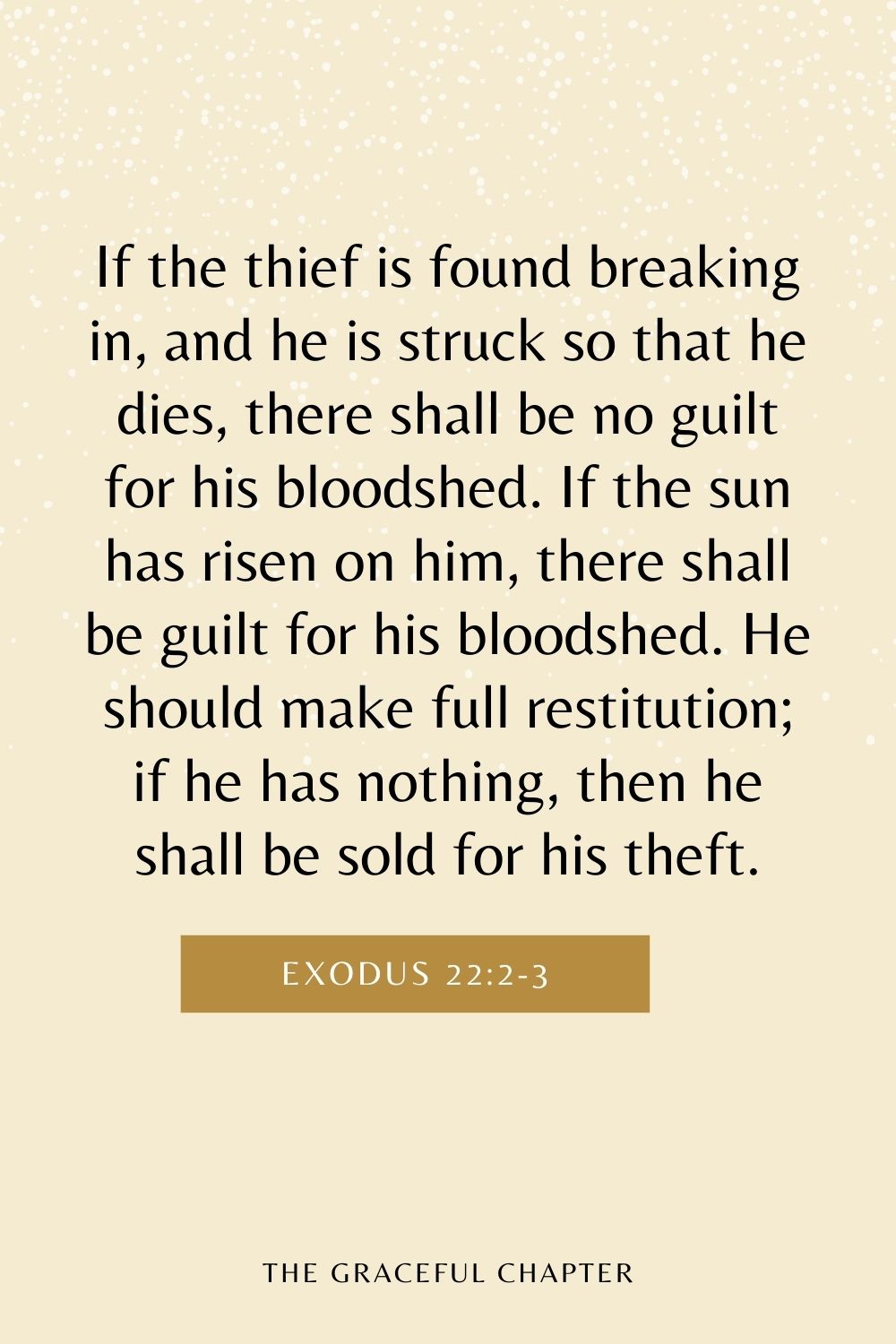 If the thief is found breaking in, and he is struck so that he dies, there shall be no guilt for his bloodshed. If the sun has risen on him, there shall be guilt for his bloodshed. He should make full restitution; if he has nothing, then he shall be sold for his theft.
Exodus 22:2-3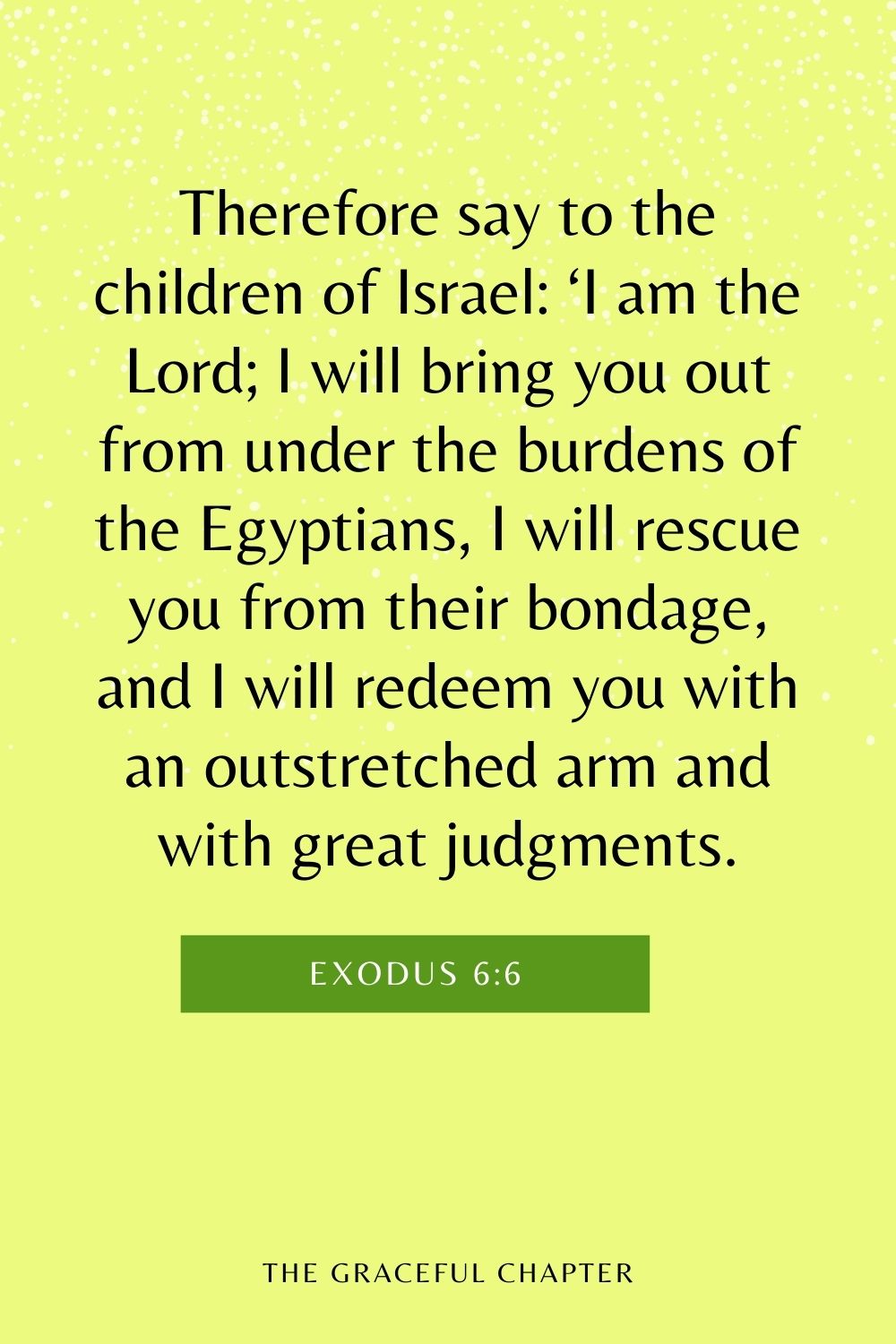 Therefore say to the children of Israel: 'I am the Lord; I will bring you out from under the burdens of the Egyptians, I will rescue you from their bondage, and I will redeem you with an outstretched arm and with great judgments.
Exodus 6:6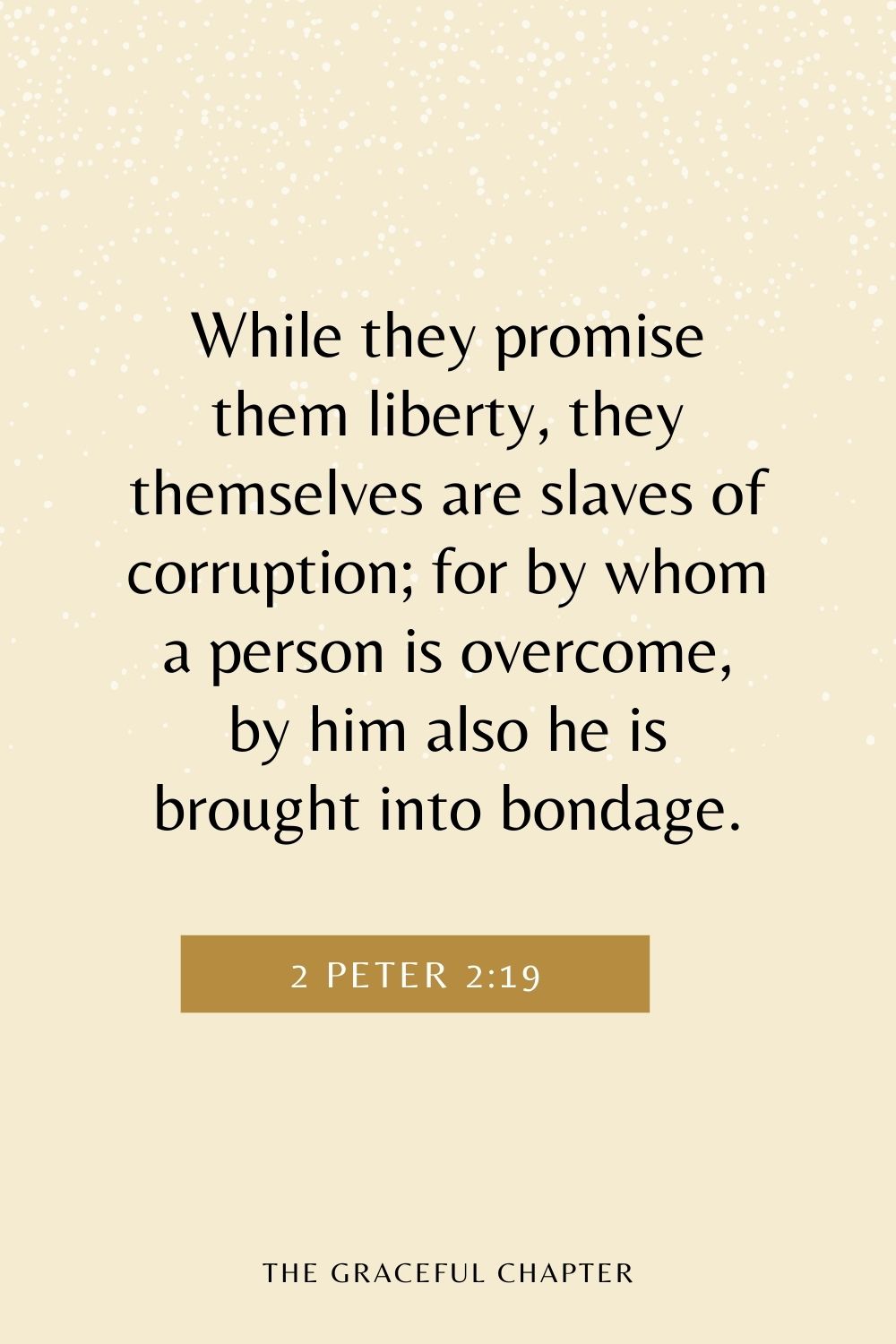 While they promise them liberty, they themselves are slaves of corruption; for by whom a person is overcome, by him also he is brought into bondage.
2 Peter 2:19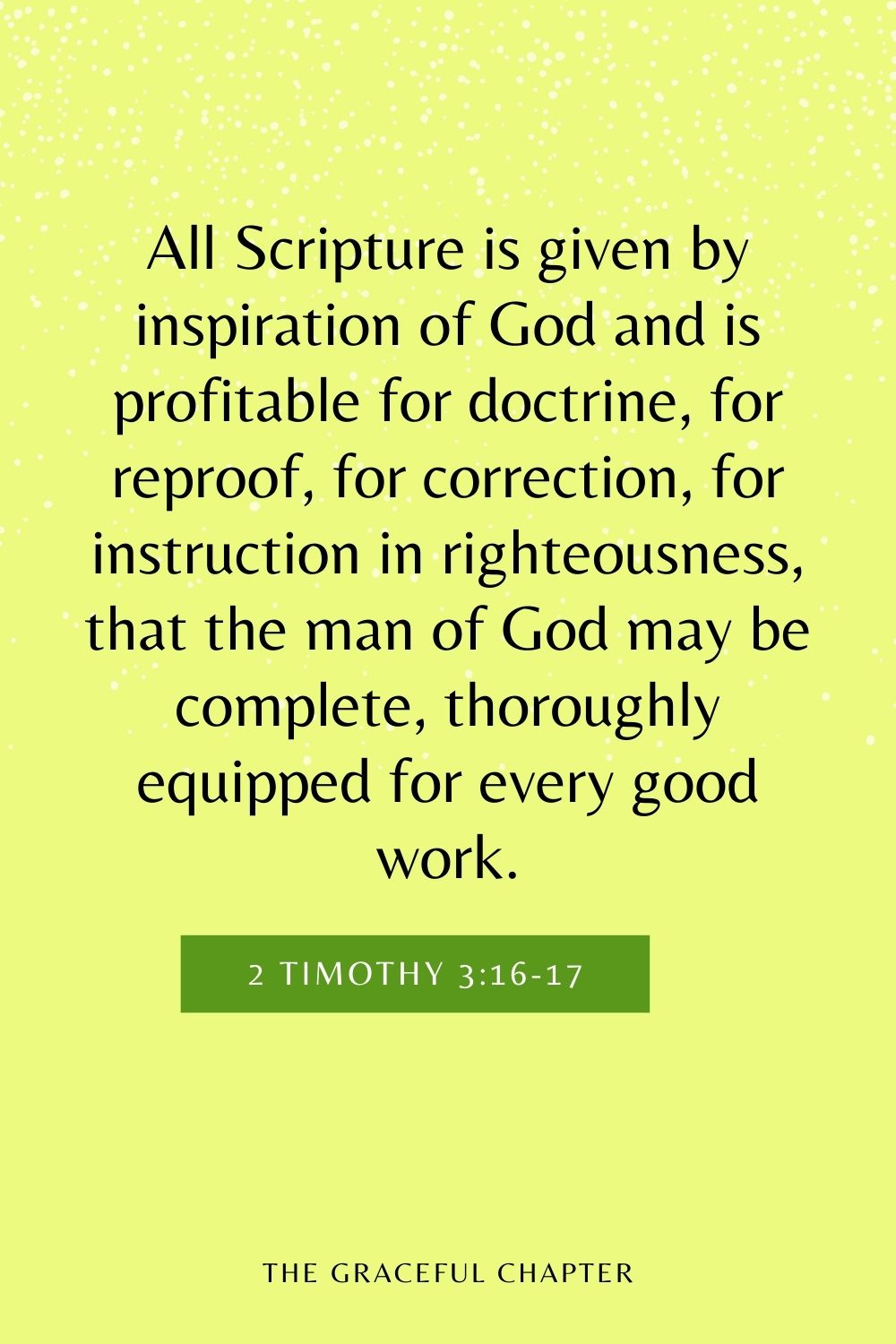 All Scripture is given by inspiration of God and is profitable for doctrine, for reproof, for correction, for instruction in righteousness, that the man of God may be complete, thoroughly equipped for every good work.
2 Timothy 3:16-17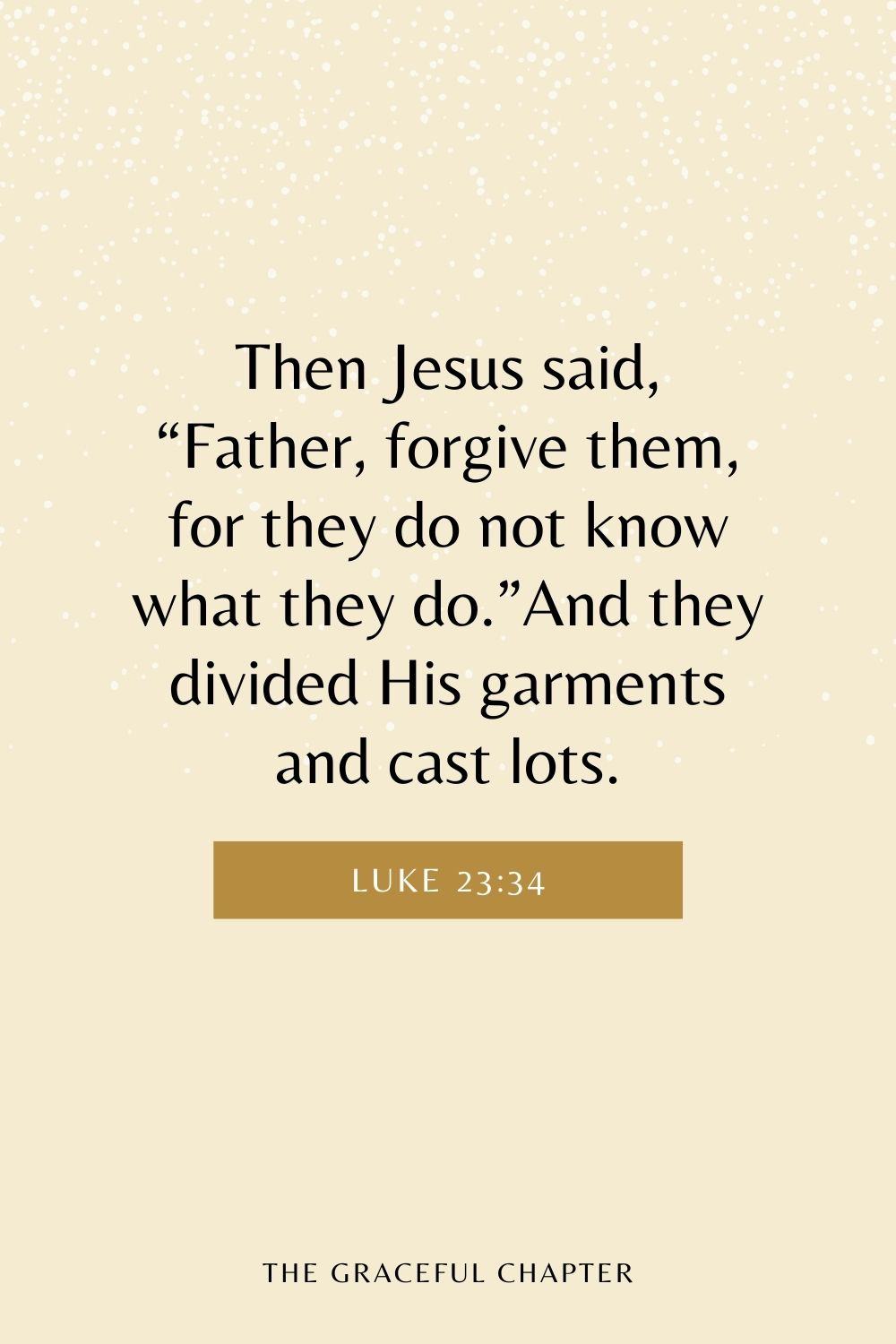 Then Jesus said, "Father, forgive them, for they do not know what they do."And they divided His garments and cast lots.
Luke 23:34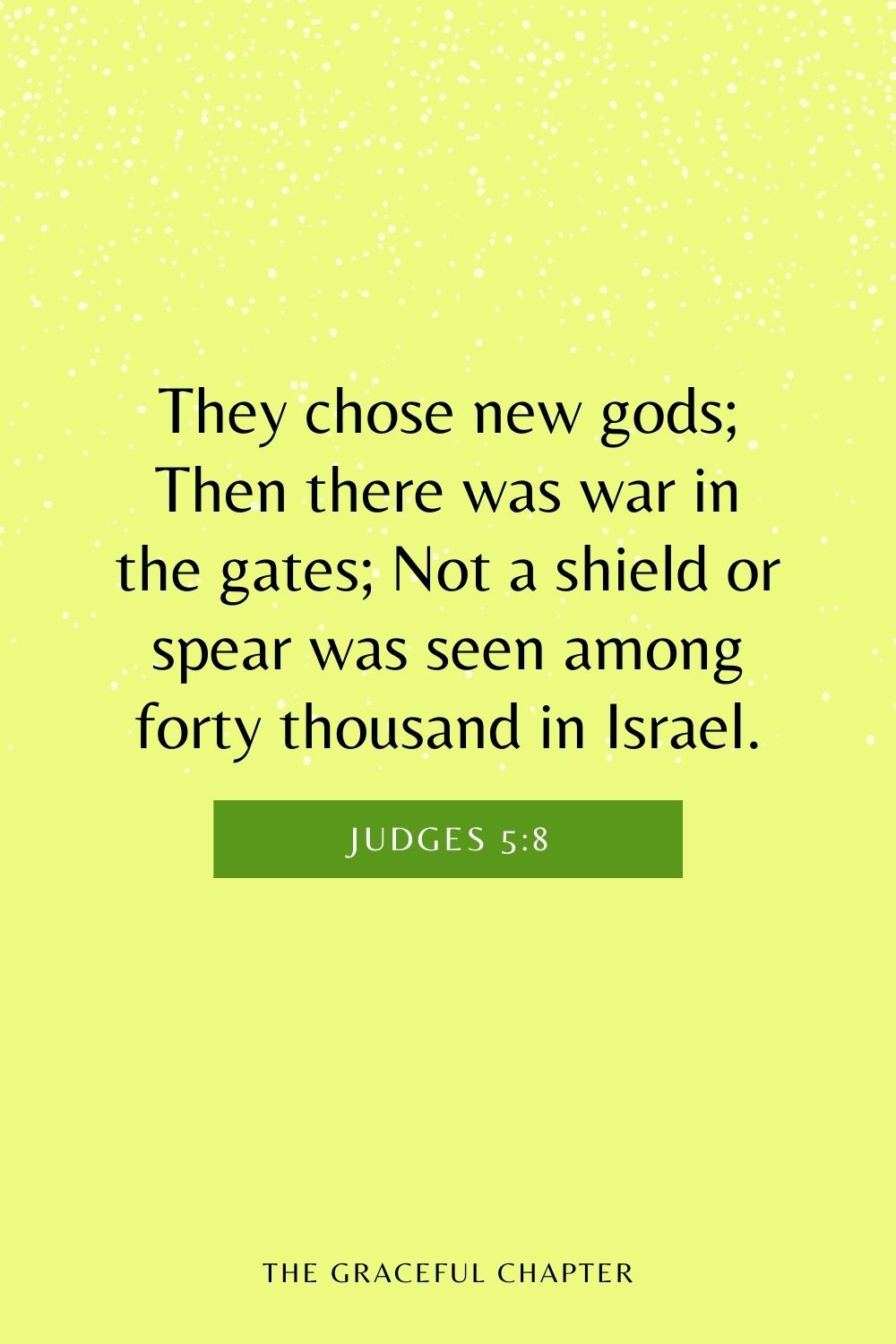 They chose new gods; Then there was war in the gates;
Not a shield or spear was seen among forty thousand in Israel.
Judges 5:8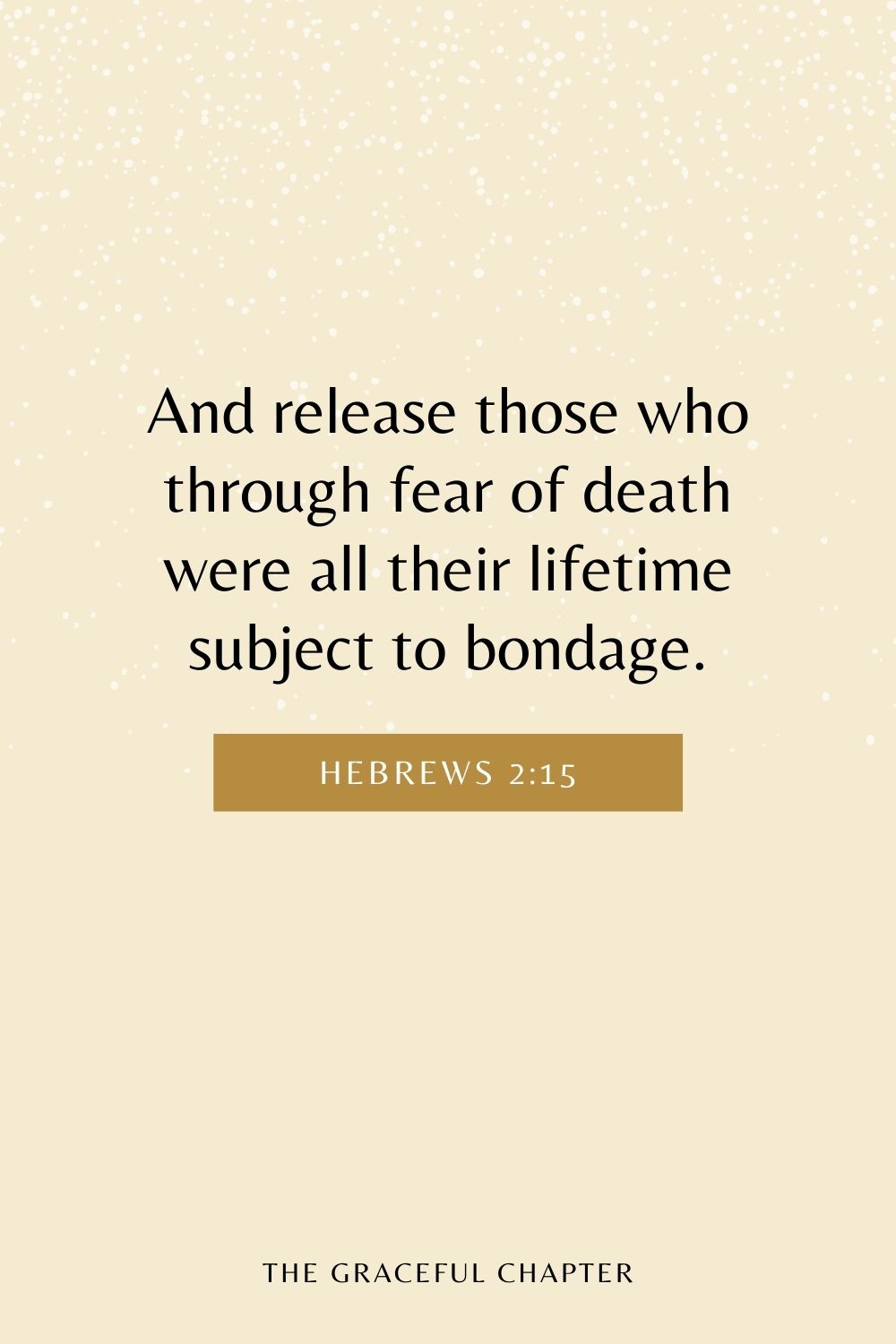 And release those who through fear of death were all their lifetime subject to bondage.
Hebrews 2:15
And you He made alive, who were dead in trespasses and sins, in which you once walked according to the course of this world, according to the prince of the power of the air, the spirit who now works in the sons of disobedience, among whom also we all once conducted ourselves in the lusts of our flesh, fulfilling the desires of the flesh and of the mind, and were by nature children of wrath, just as the others.
Ephesians 2:1-3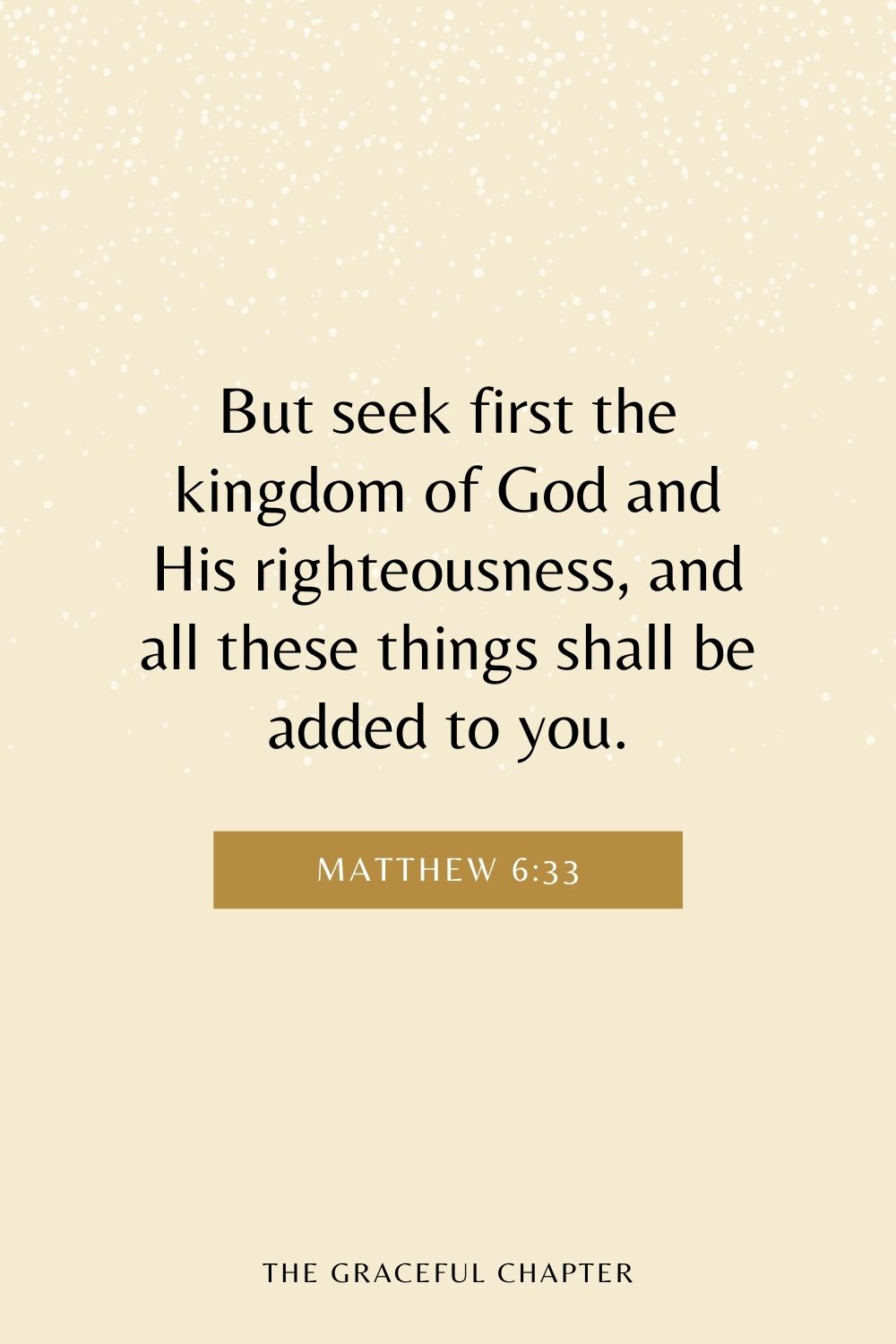 But seek first the kingdom of God and His righteousness, and all these things shall be added to you.
Matthew 6:33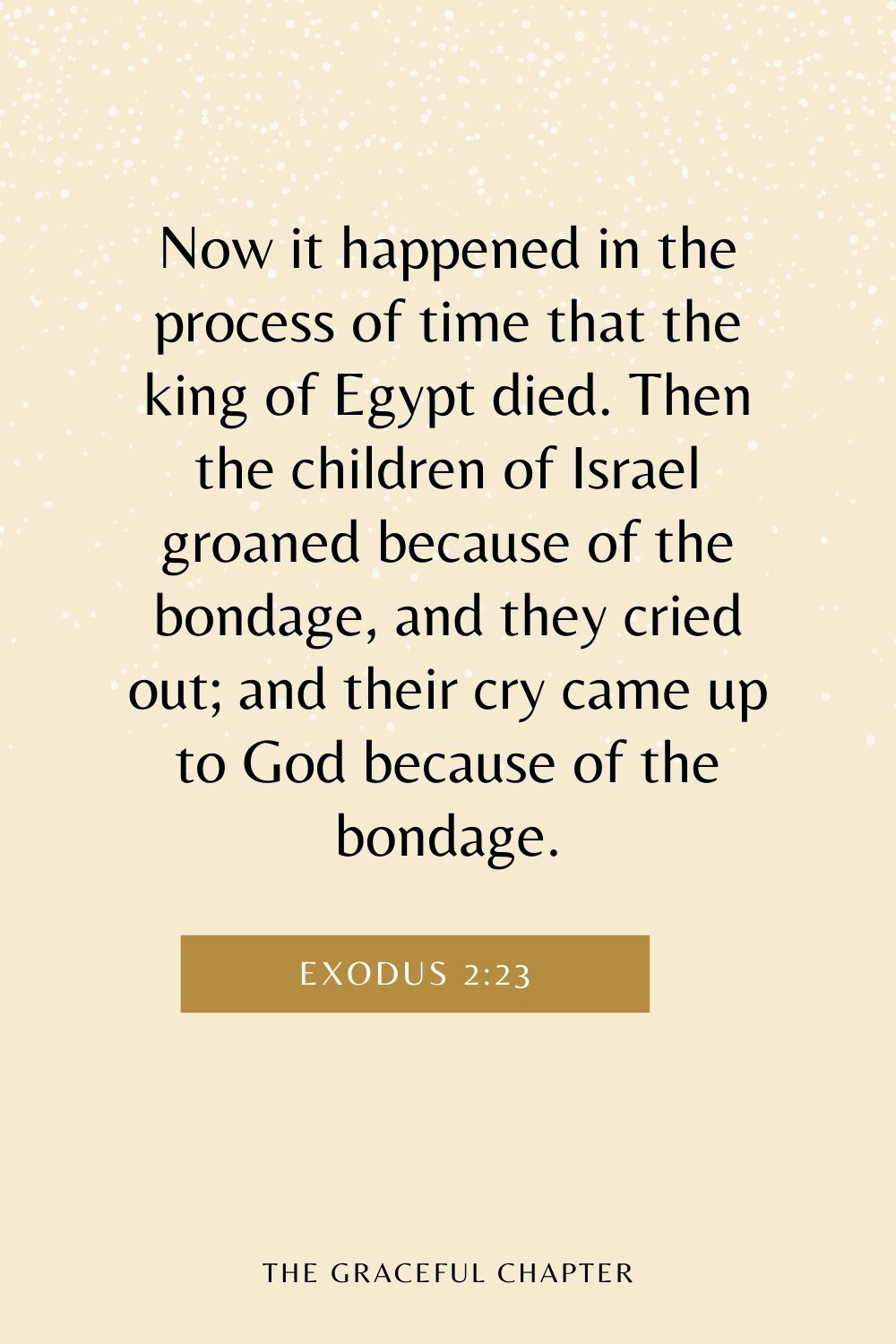 Now it happened in the process of time that the king of Egypt died. Then the children of Israel groaned because of the bondage, and they cried out; and their cry came up to God because of the bondage.
Exodus 2:23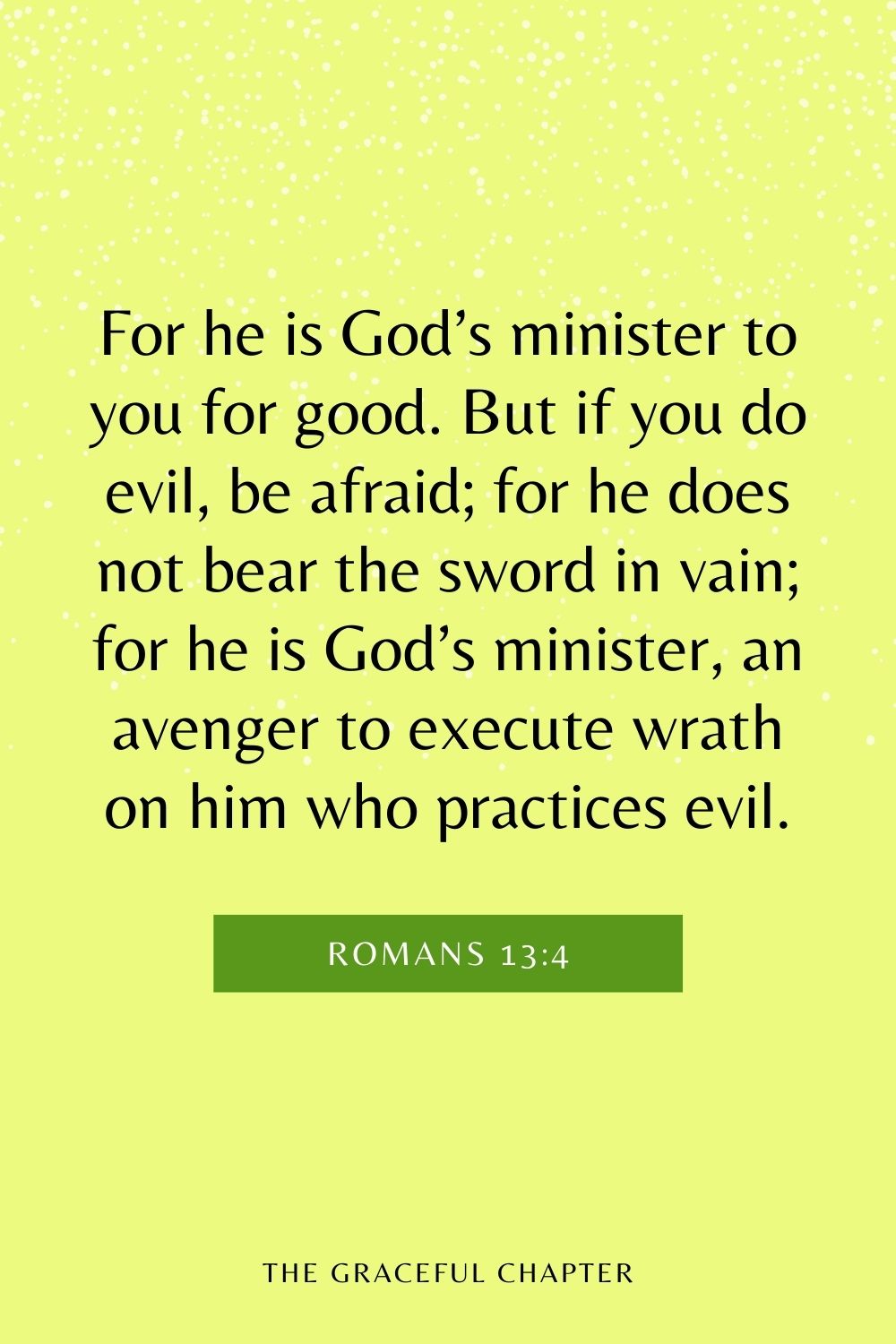 For he is God's minister to you for good. But if you do evil, be afraid; for he does not bear the sword in vain; for he is God's minister, an avenger to execute wrath on him who practices evil.
Romans 13:4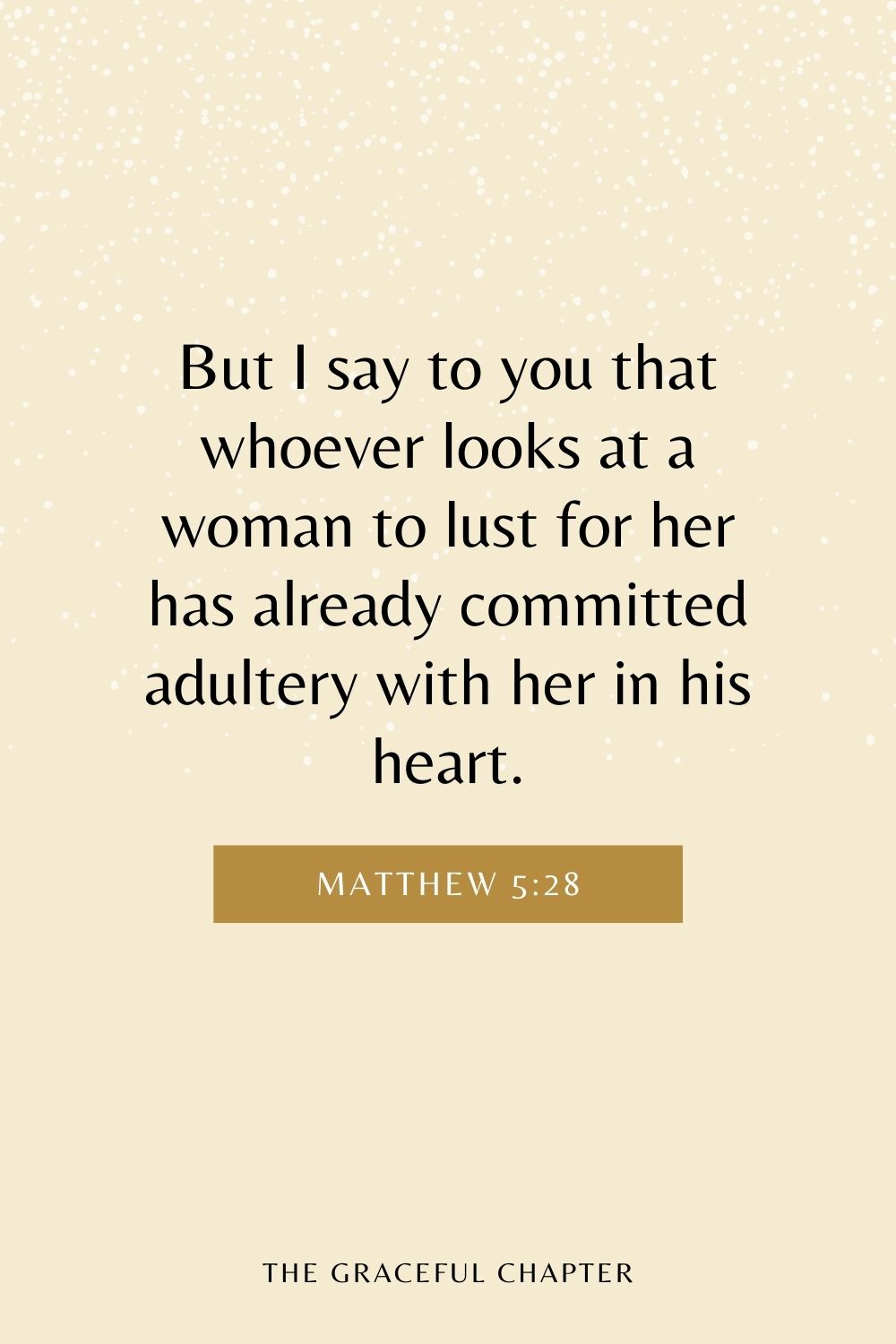 But I say to you that whoever looks at a woman to lust for her has already committed adultery with her in his heart.
Matthew 5:28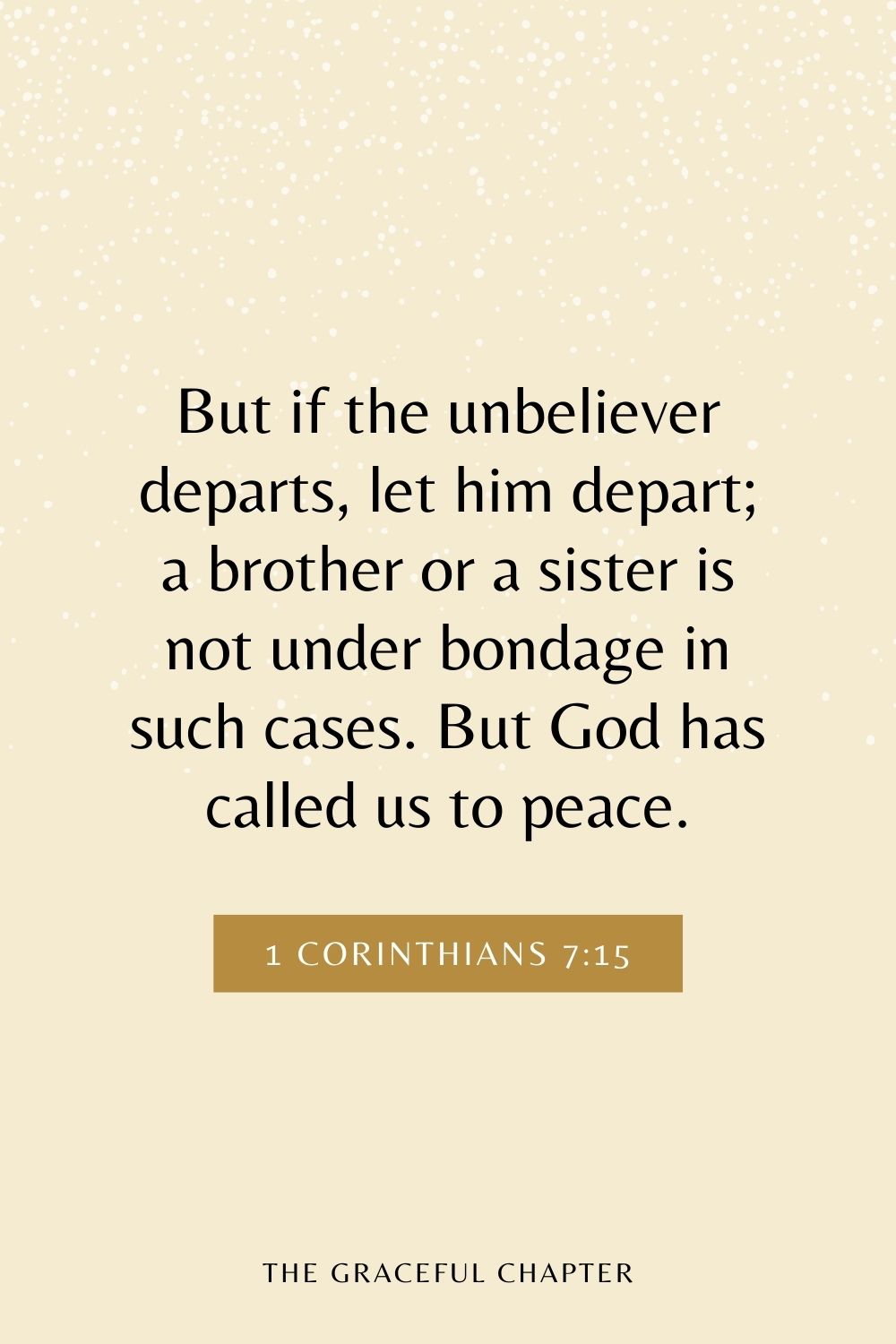 But if the unbeliever departs, let him depart; a brother or a sister is not under bondage in such cases. But God has called us to peace.
1 Corinthians 7:15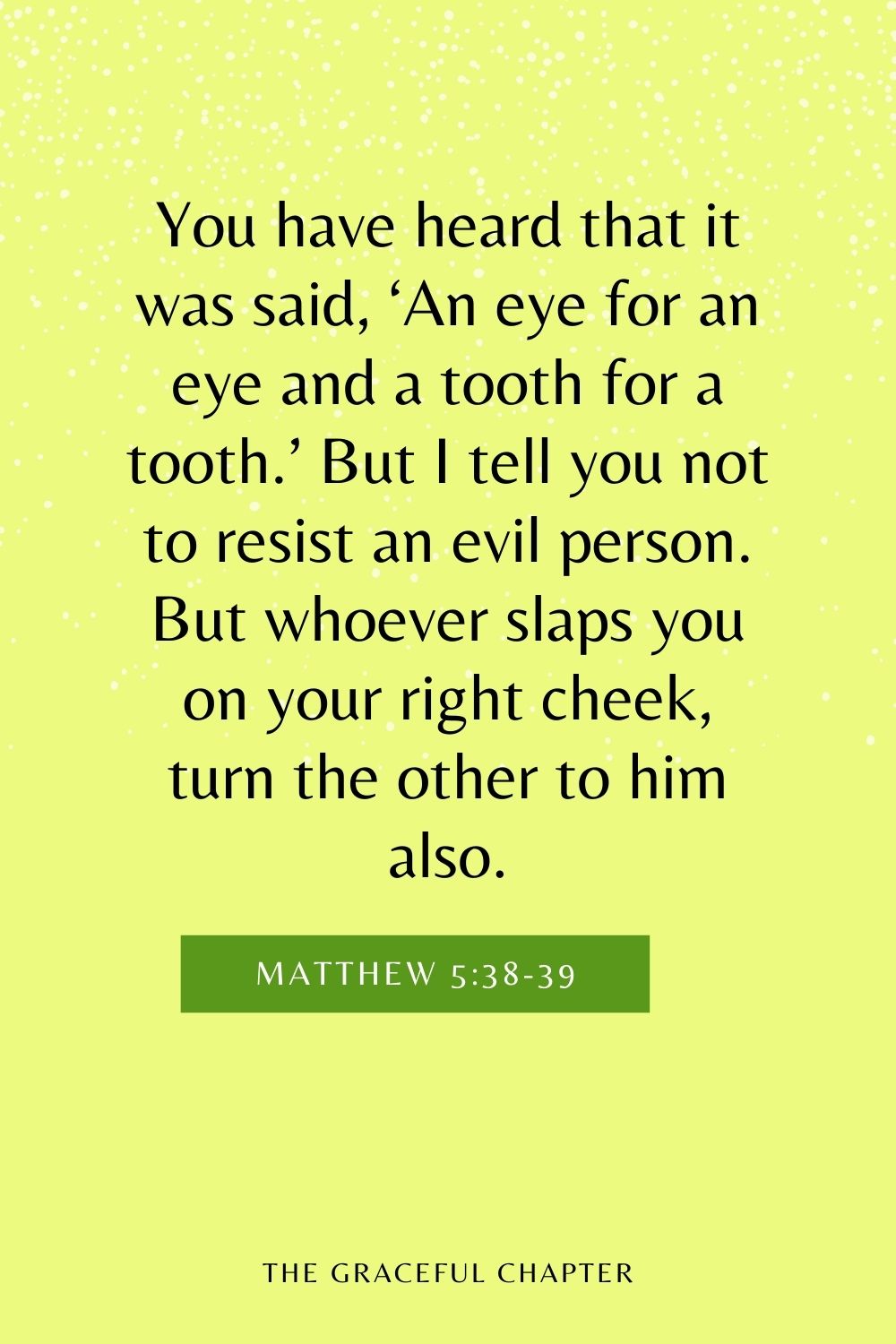 You have heard that it was said, 'An eye for an eye and a tooth for a tooth.' But I tell you not to resist an evil person. But whoever slaps you on your right cheek, turn the other to him also.
Matthew 5:38-39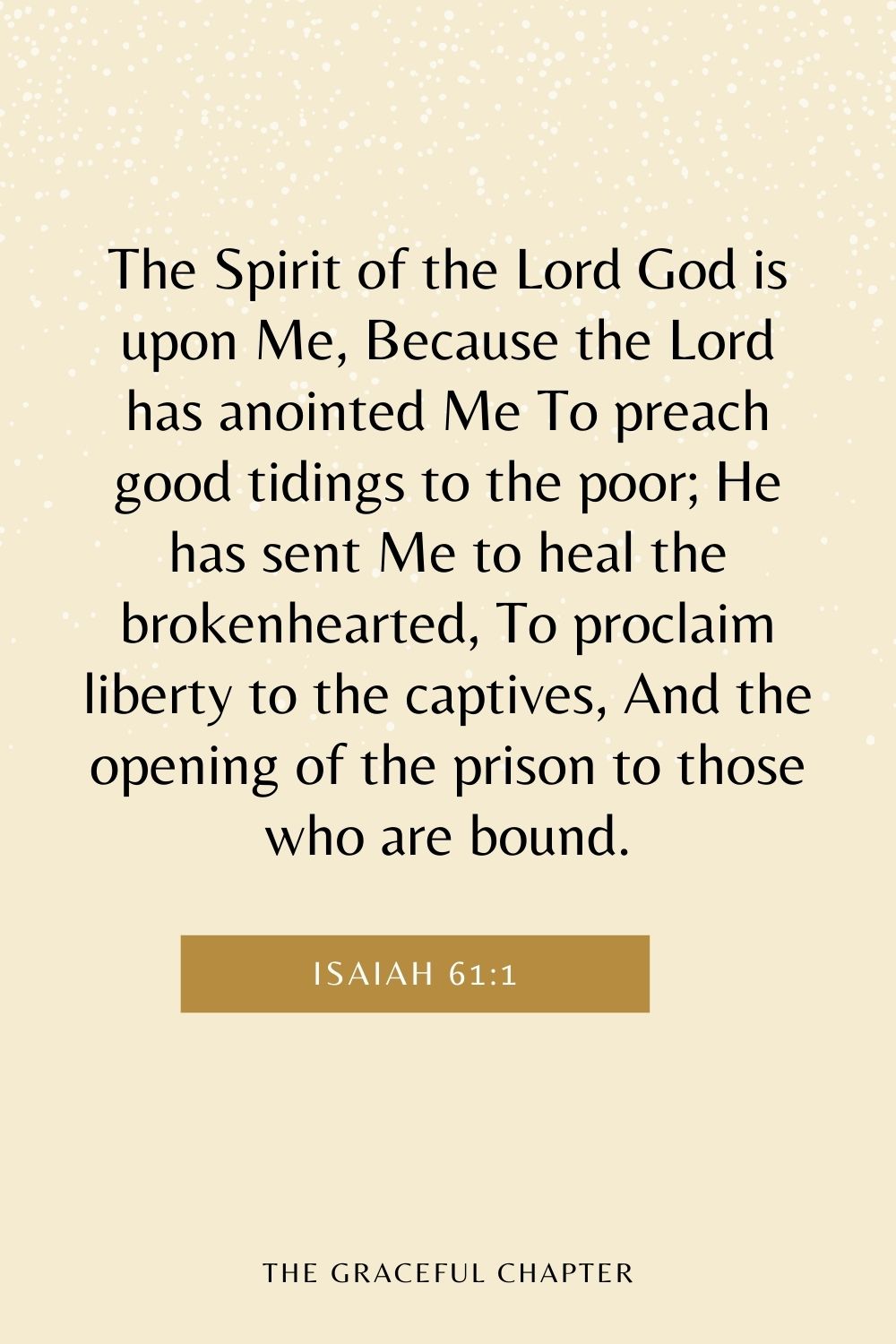 The Spirit of the Lord God is upon Me, Because the Lord has anointed Me To preach good tidings to the poor;
He has sent Me to heal the brokenhearted, To proclaim liberty to the captives, And the opening of the prison to those who are bound.
Isaiah 61:1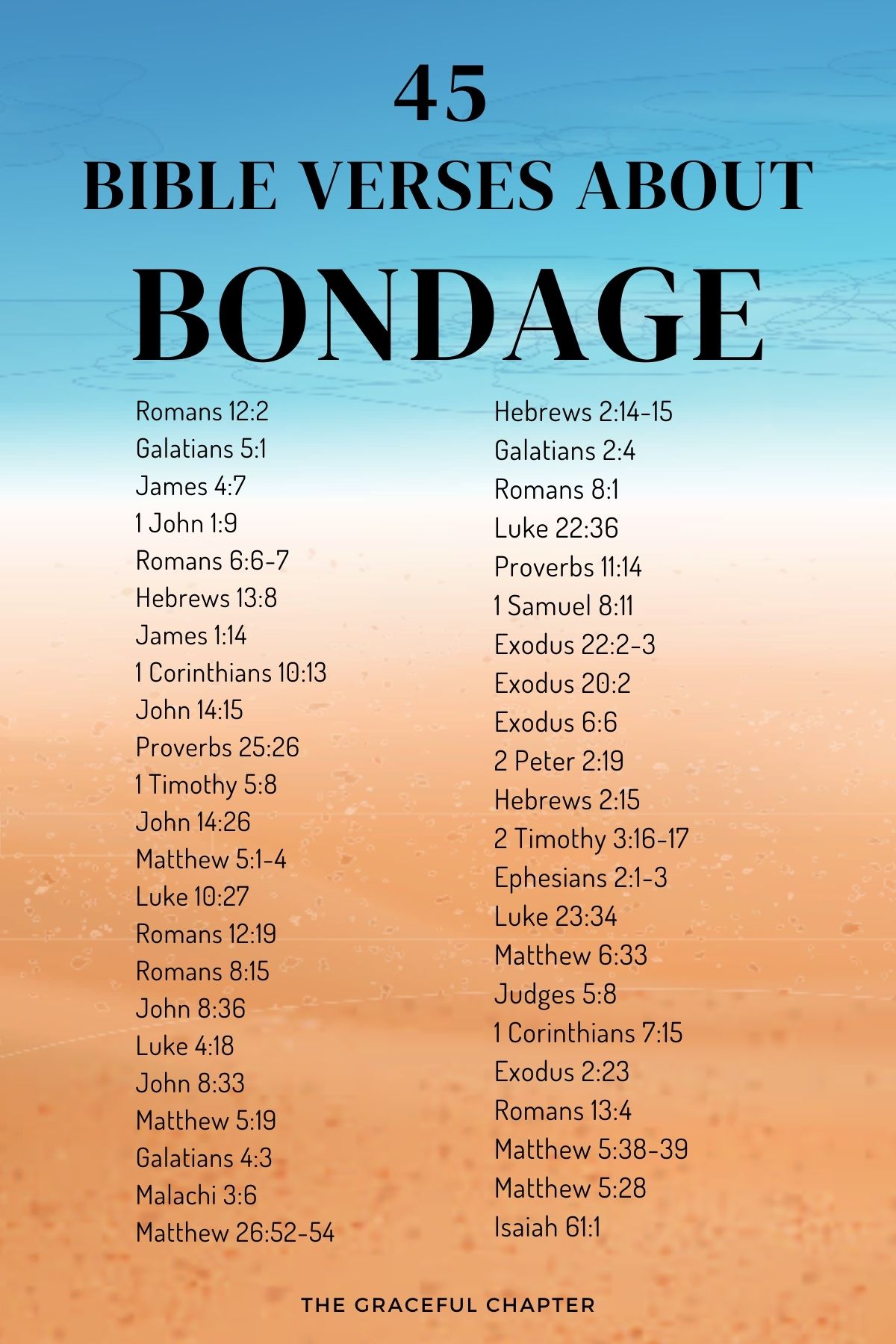 Prayer to break bondages
Merciful Father,
I come to you today in total submission
To surrender all my ways and my life to you
Please save me and take over my life
Forgive me for all my sins and give me the strength to overcome sin
Send down the Holy Spirit to come and fill me
Let it take over my mind and my heart
Let the Holy Spirit lead me in all my ways and be my guide
In the name of Jesus, I break the stronghold of sin over my life
I release myself from all bondages
Let me be yoked with Jesus Christ
Let me desire you more with each passing day
and only set my thoughts on you
Teach me to break free from bad habits
Help me to let go of sin and live a life that will bestow honor unto your Holy Name
Amen