Life is beautiful and we are surrounded by all things beautiful. The Bible says in Genesis that God saw all that he had made and it was good. This goes to show that if you focus on what is good about life, you will see the beauty in life.
The world has its own definition of beauty and that is the perfection in the outward appearance of things. But beauty is so much more than that. It's not about the physicality of things or how perfect the thing looks but it is much more about how whatever it is makes you feel.
This is why the Bible entreats us to look past physical appearance. Let us go through these bible verses to see what the Bible has to say about beauty.
Bible verses about beauty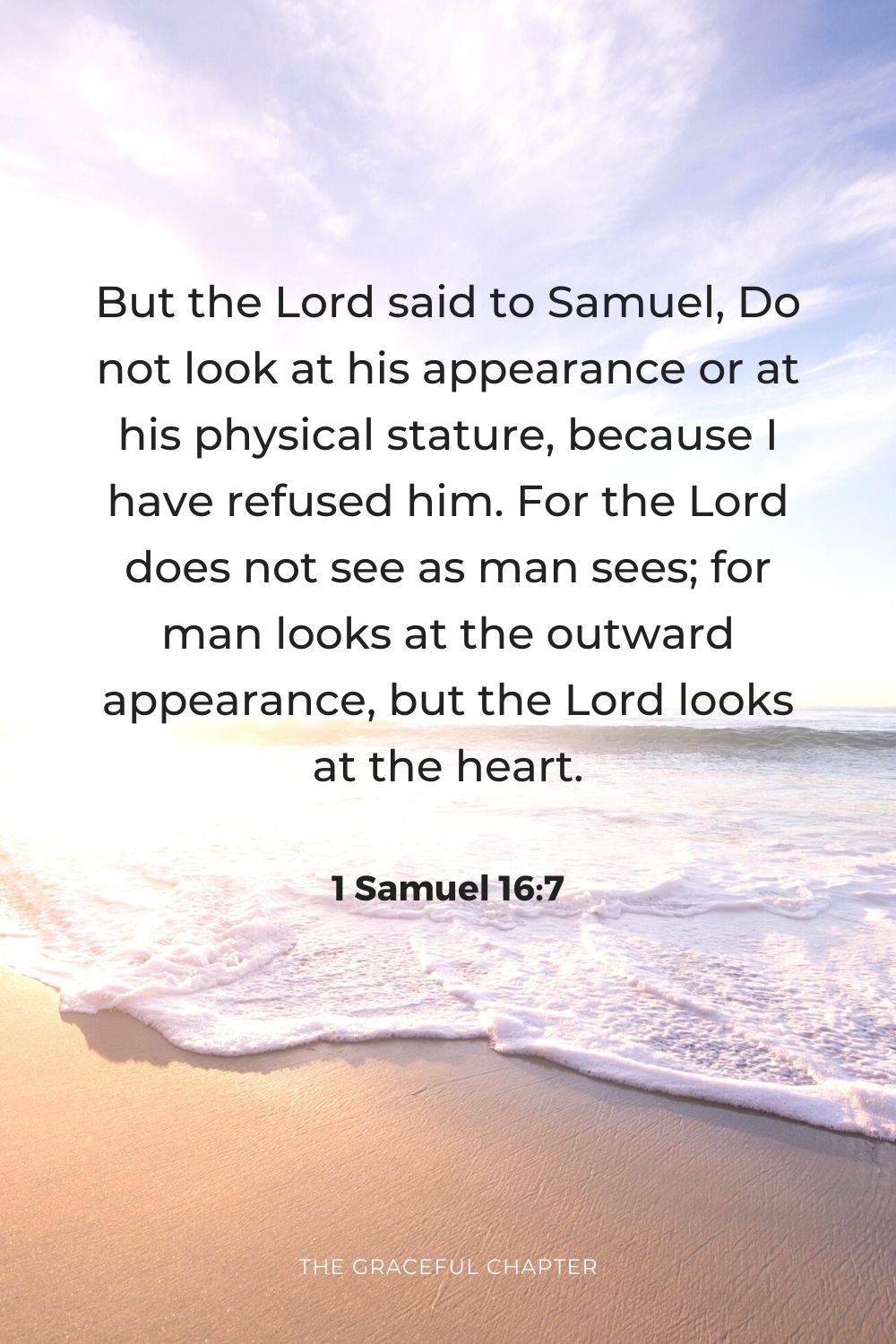 1 Samuel 16:7
But the Lord said to Samuel, "Do not look at his appearance or at his physical stature, because I have refused him. For the Lord does not see as man sees; for man looks at the outward appearance, but the Lord looks at the heart.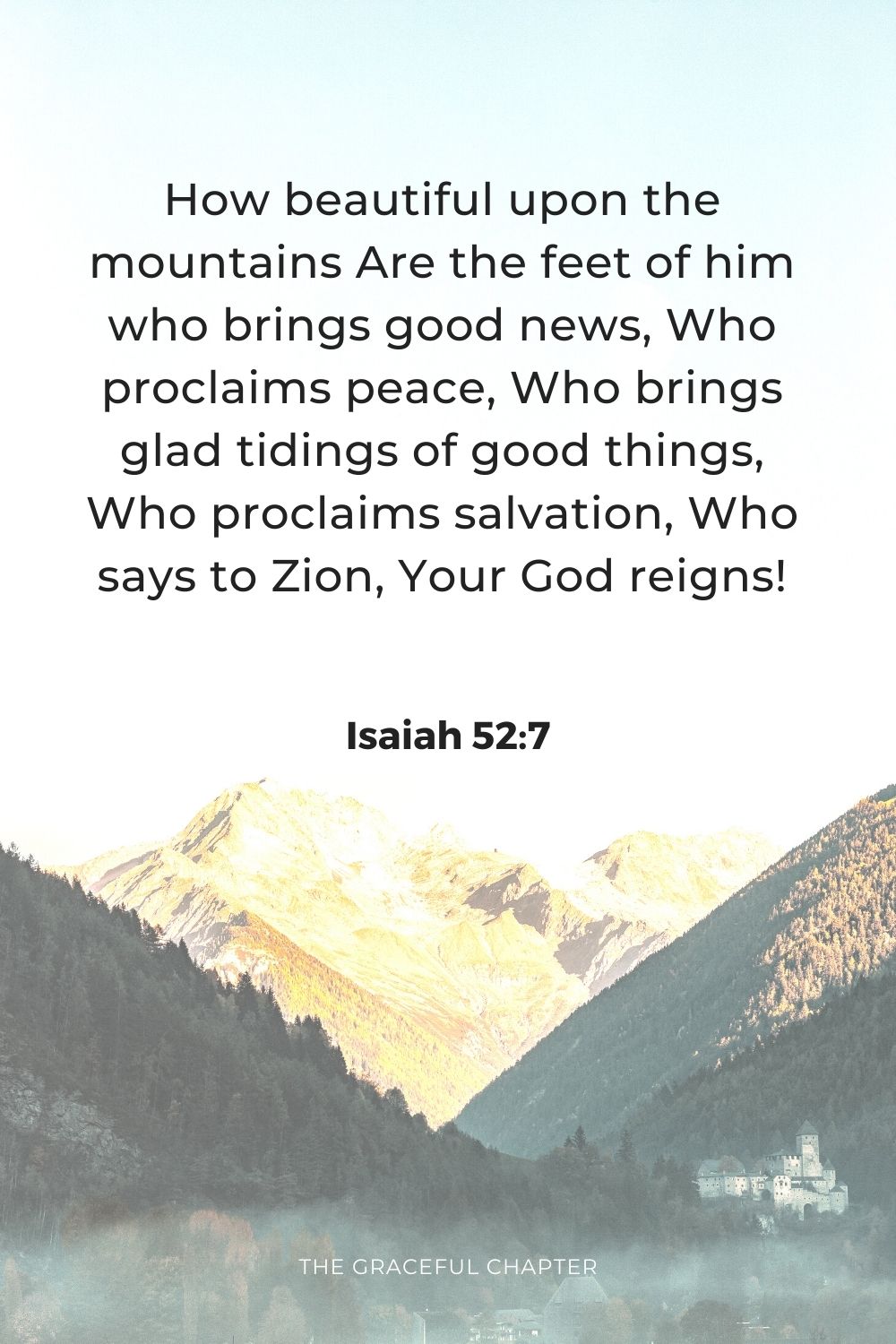 Isaiah 52:7
How beautiful upon the mountains Are the feet of him who brings good news, Who proclaims peace, Who brings glad tidings of good things, Who proclaims salvation, Who says to Zion, Your God reigns!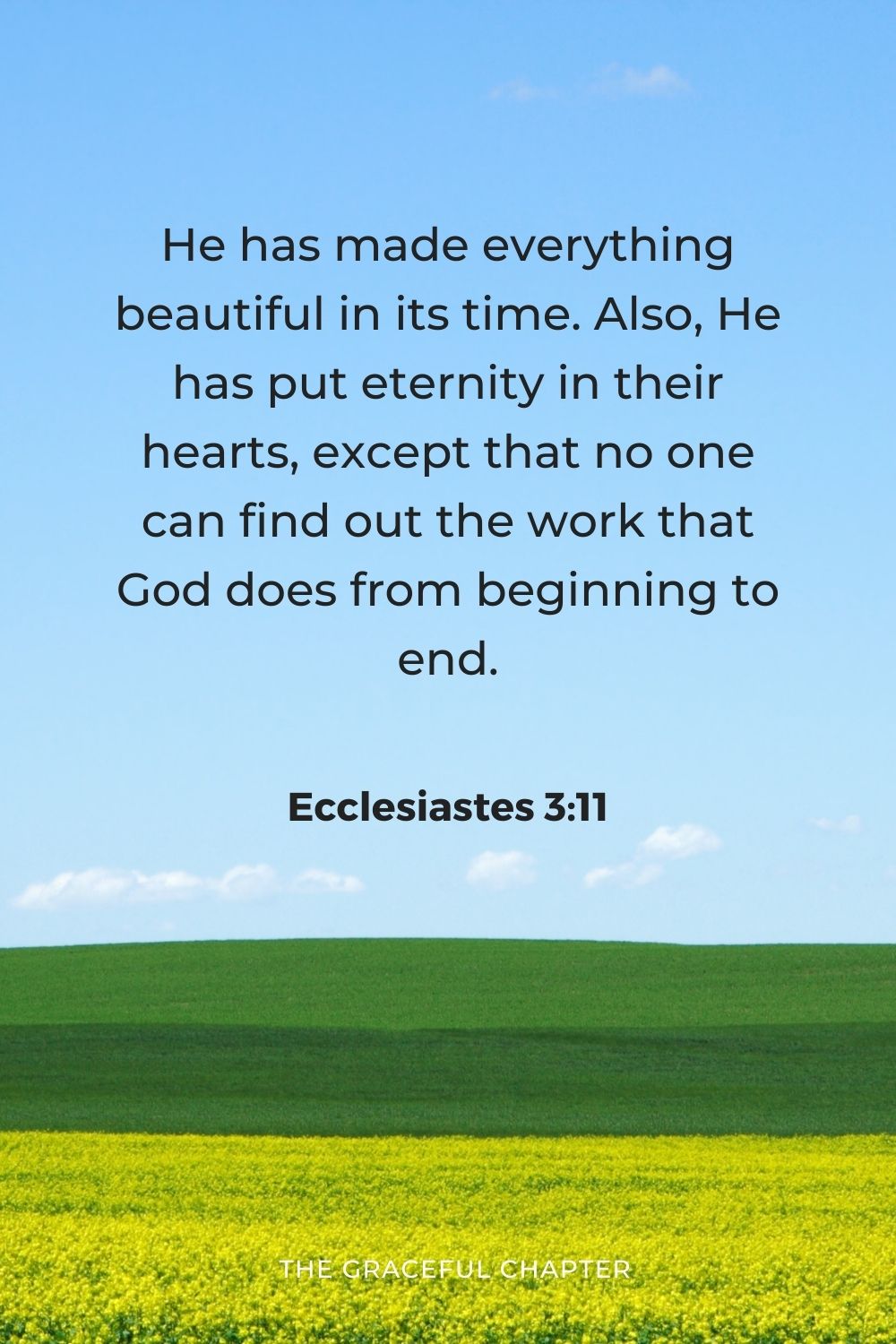 Ecclesiastes 3:11
He has made everything beautiful in its time. Also, He has put eternity in their hearts, except that no one can find out the work that God does from beginning to end.
Romans 10:15
And how shall they preach unless they are sent? As it is written: "How beautiful are the feet of those who preach the gospel of peace, who bring glad tidings of good things!"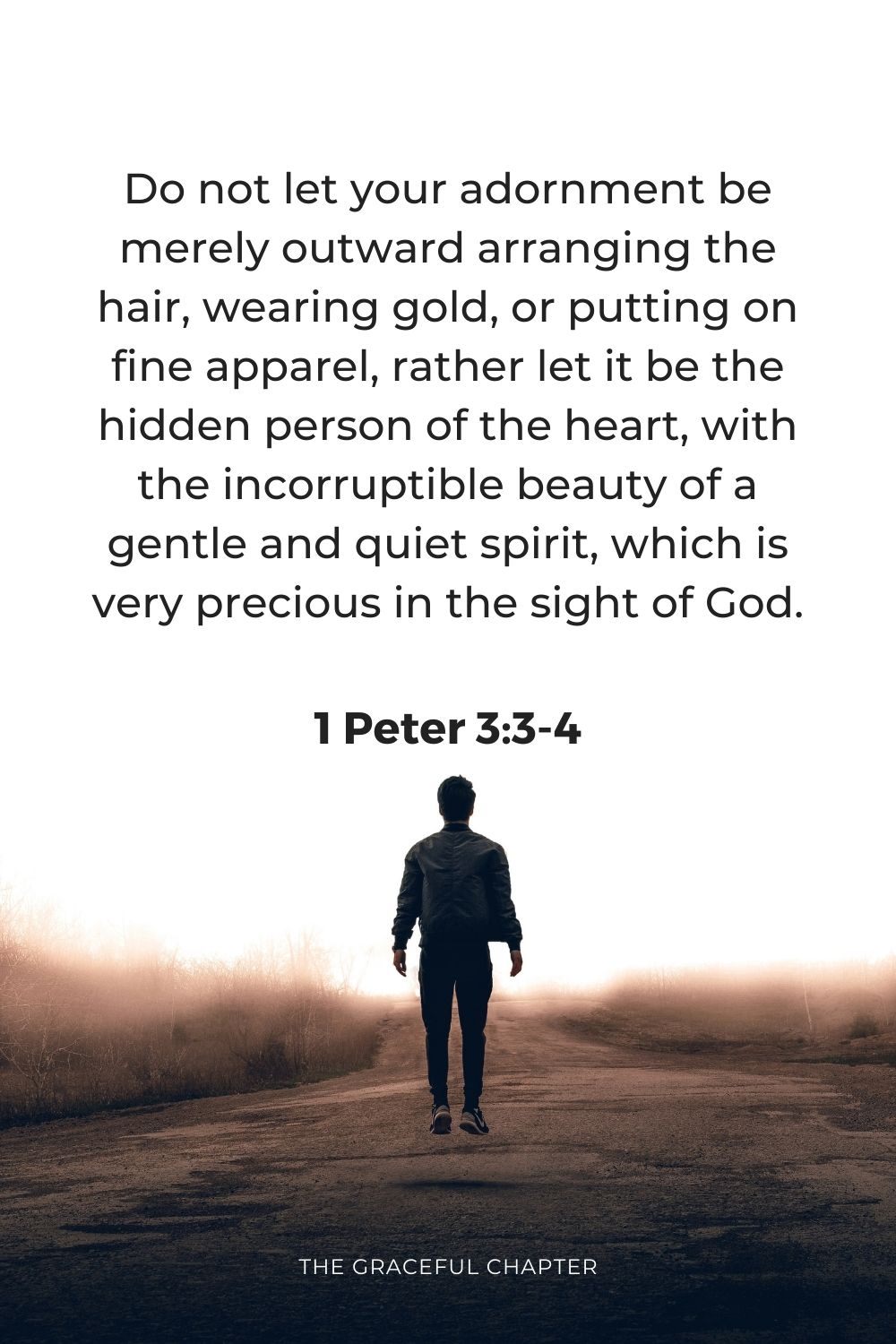 1 Peter 3:3-4
Do not let your adornment be merely outward arranging the hair, wearing gold, or putting on fine apparel, rather let it be the hidden person of the heart, with the incorruptible beauty of a gentle and quiet spirit, which is very precious in the sight of God.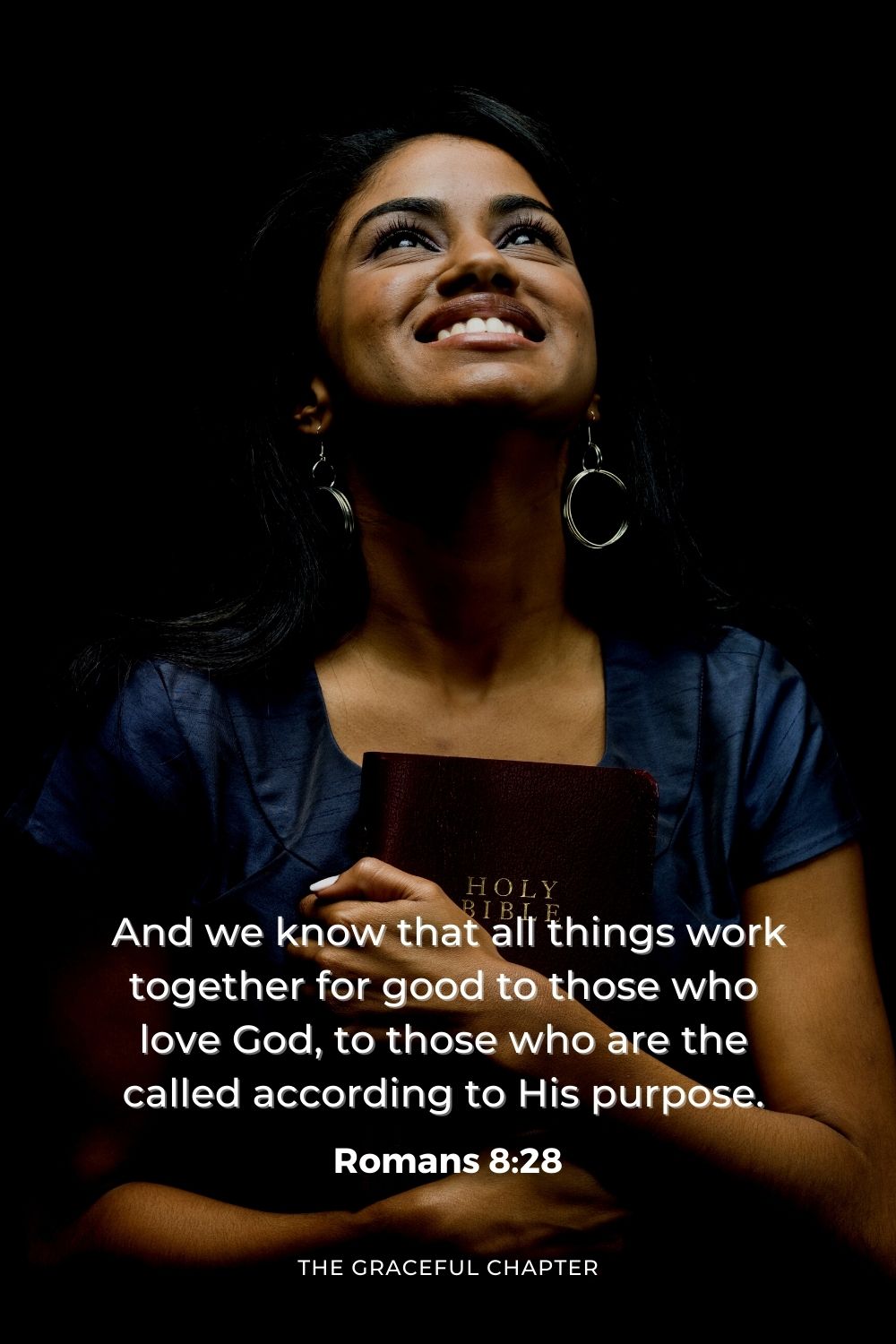 Romans 8:28
 And we know that all things work together for good to those who love God, to those who are the called according to His purpose.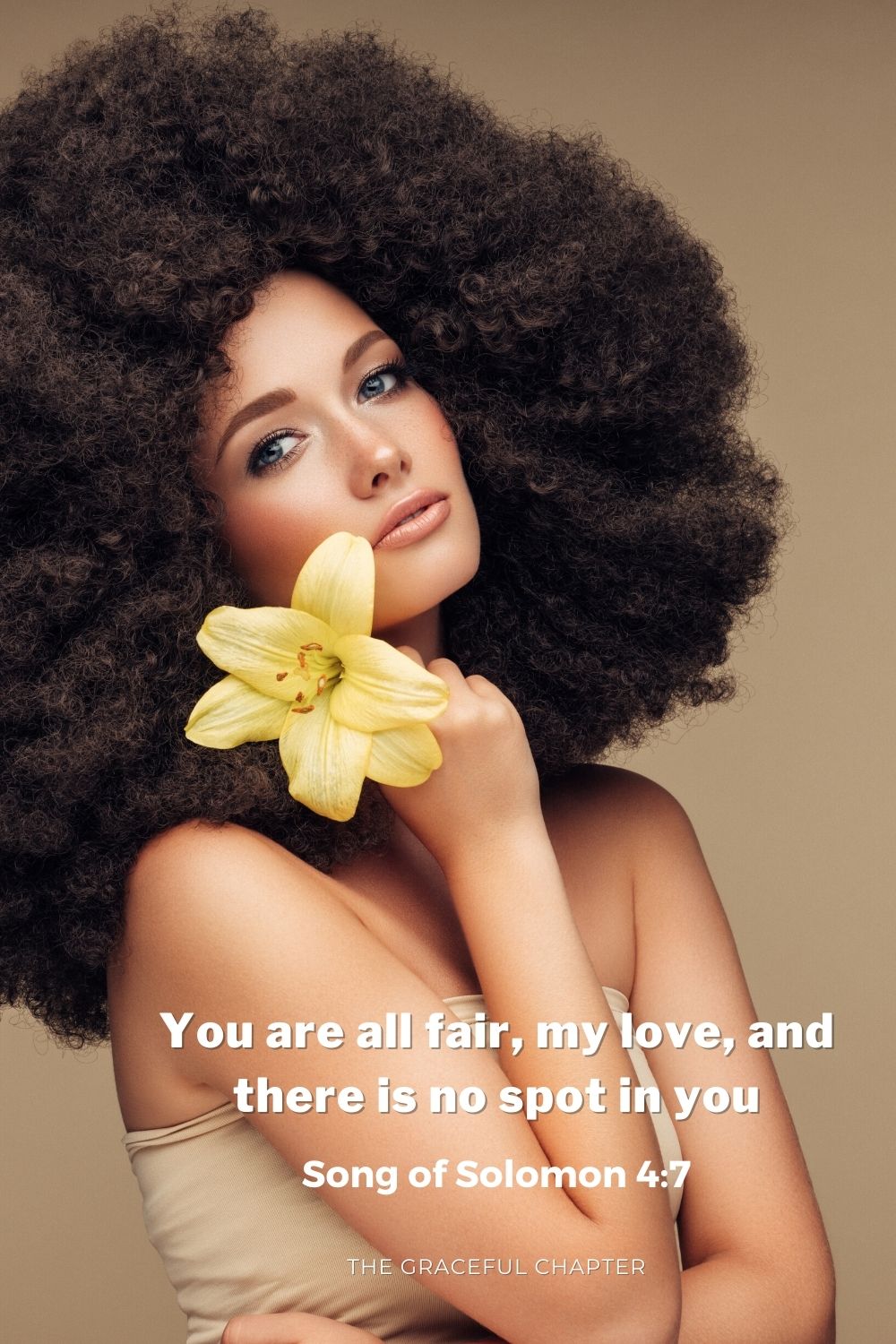 Song of Solomon 4:7
You are all fair, my love, And there is no spot in you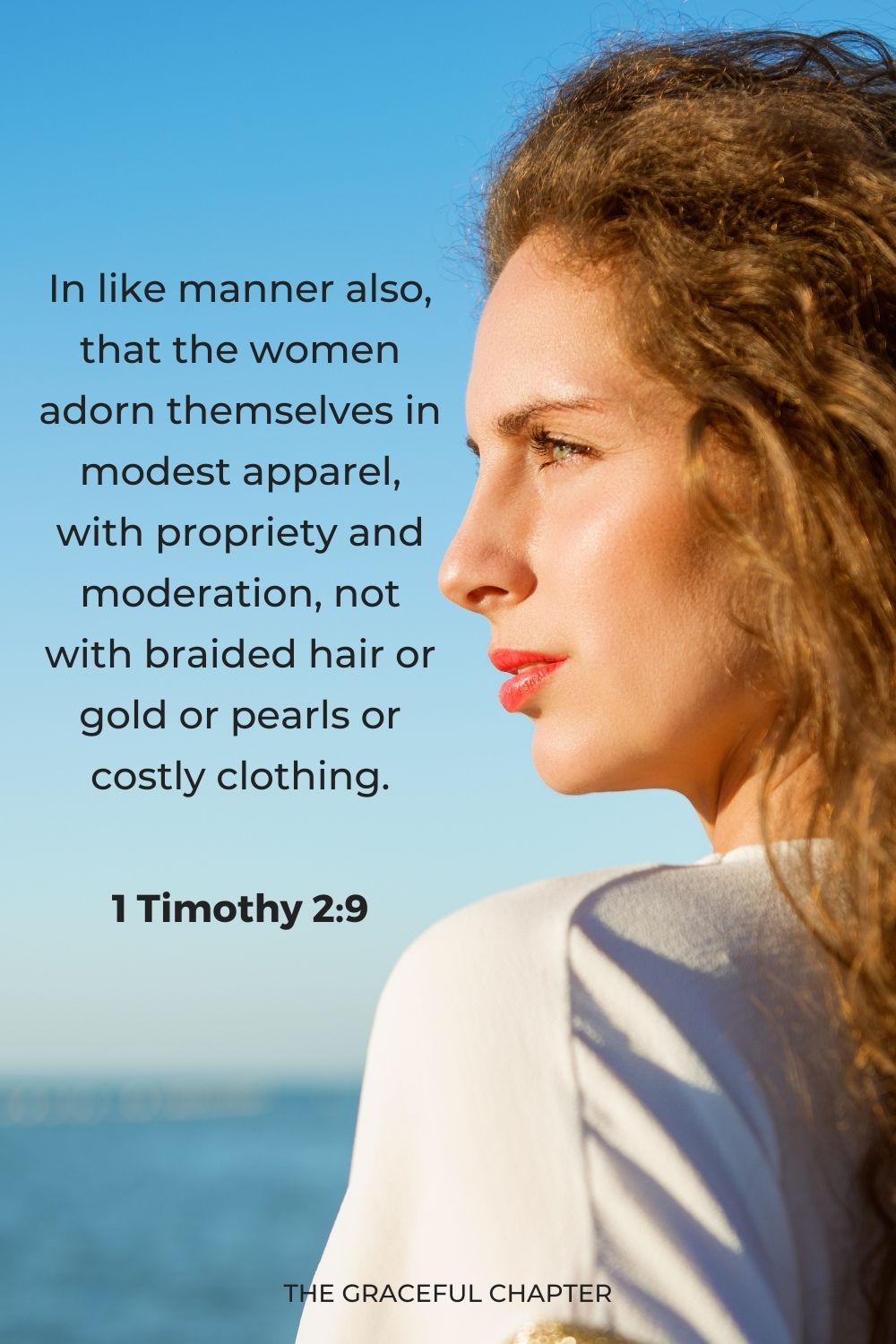 1 Timothy 2:9
In like manner also, that the women adorn themselves in modest apparel, with propriety and moderation, not with braided hair or gold or pearls or costly clothing.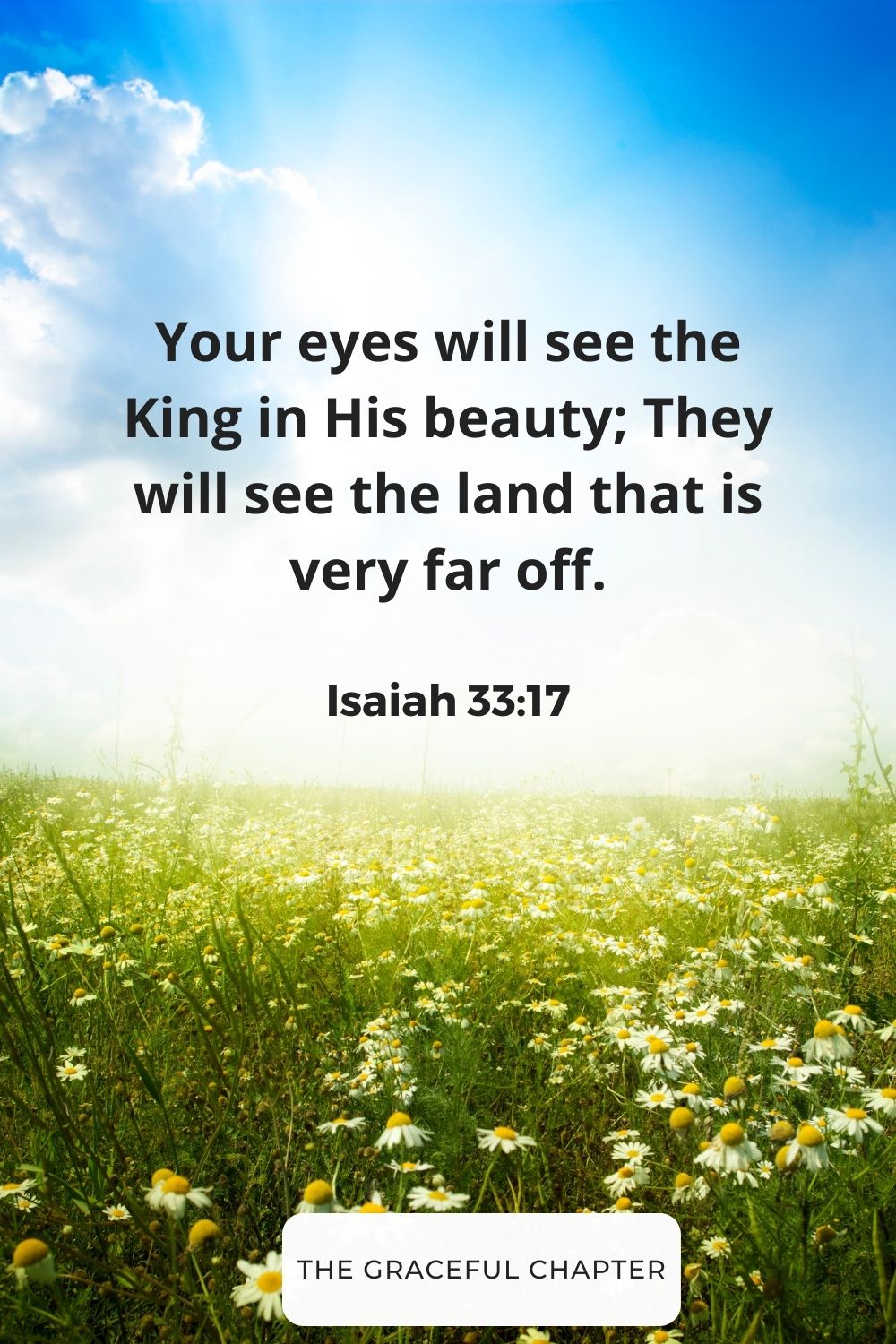 Isaiah 33:17
Your eyes will see the King in His beauty; They will see the land that is very far off.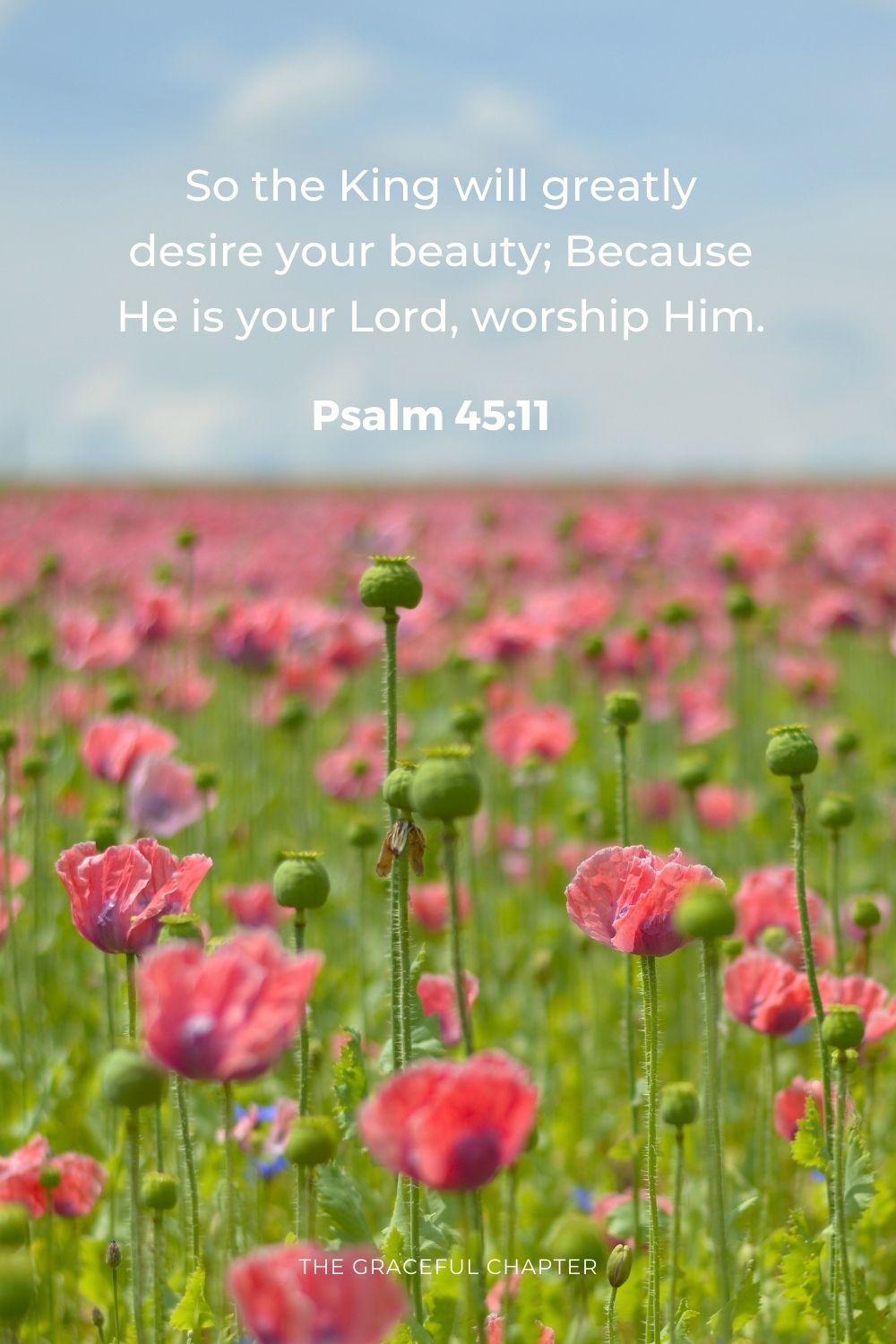 Psalm 45:11
So the King will greatly desire your beauty; Because He is your Lord, worship Him.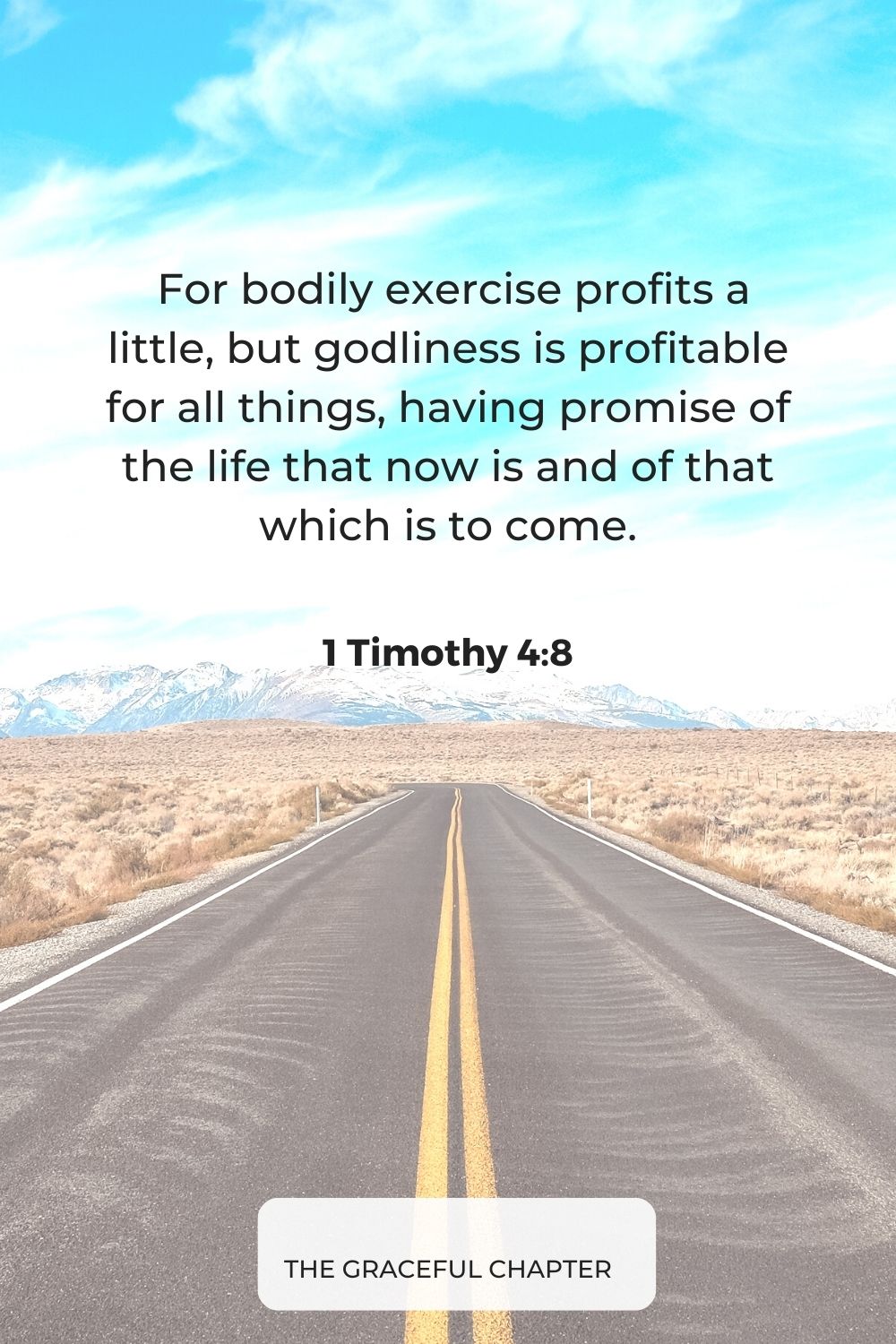 1 Timothy 4:8
 For bodily exercise profits a little, but godliness is profitable for all things, having promise of the life that now is and of that which is to come.
Proverbs 6:25
Do not lust after her beauty in your heart, Nor let her allure you with her eyelids.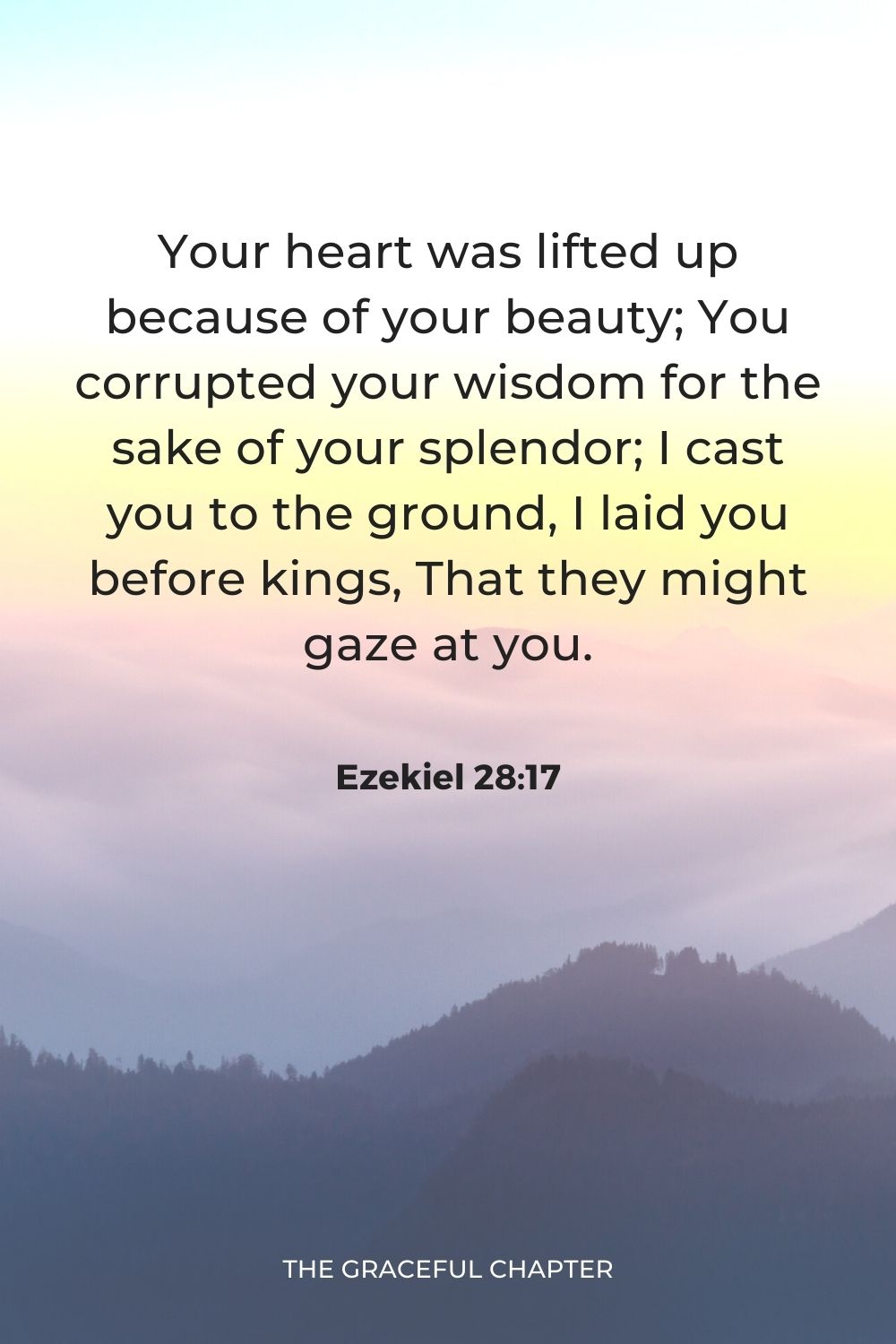 Ezekiel 28:17
"Your heart was lifted up because of your beauty; You corrupted your wisdom for the sake of your splendor; I cast you to the ground, I laid you before kings, That they might gaze at you.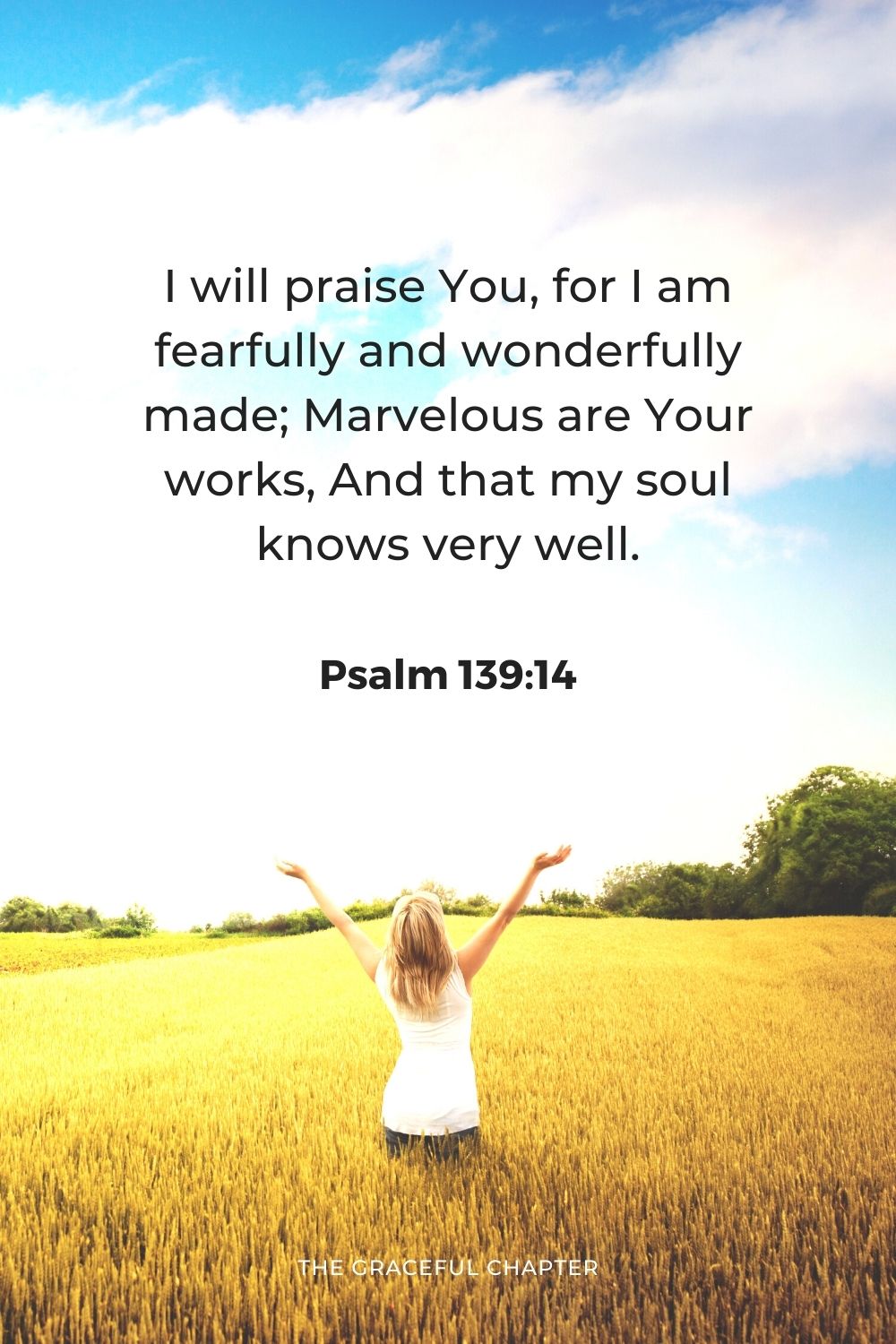 Psalm 139:14
I will praise You, for I am fearfully and wonderfully made; Marvelous are Your works, And that my soul knows very well.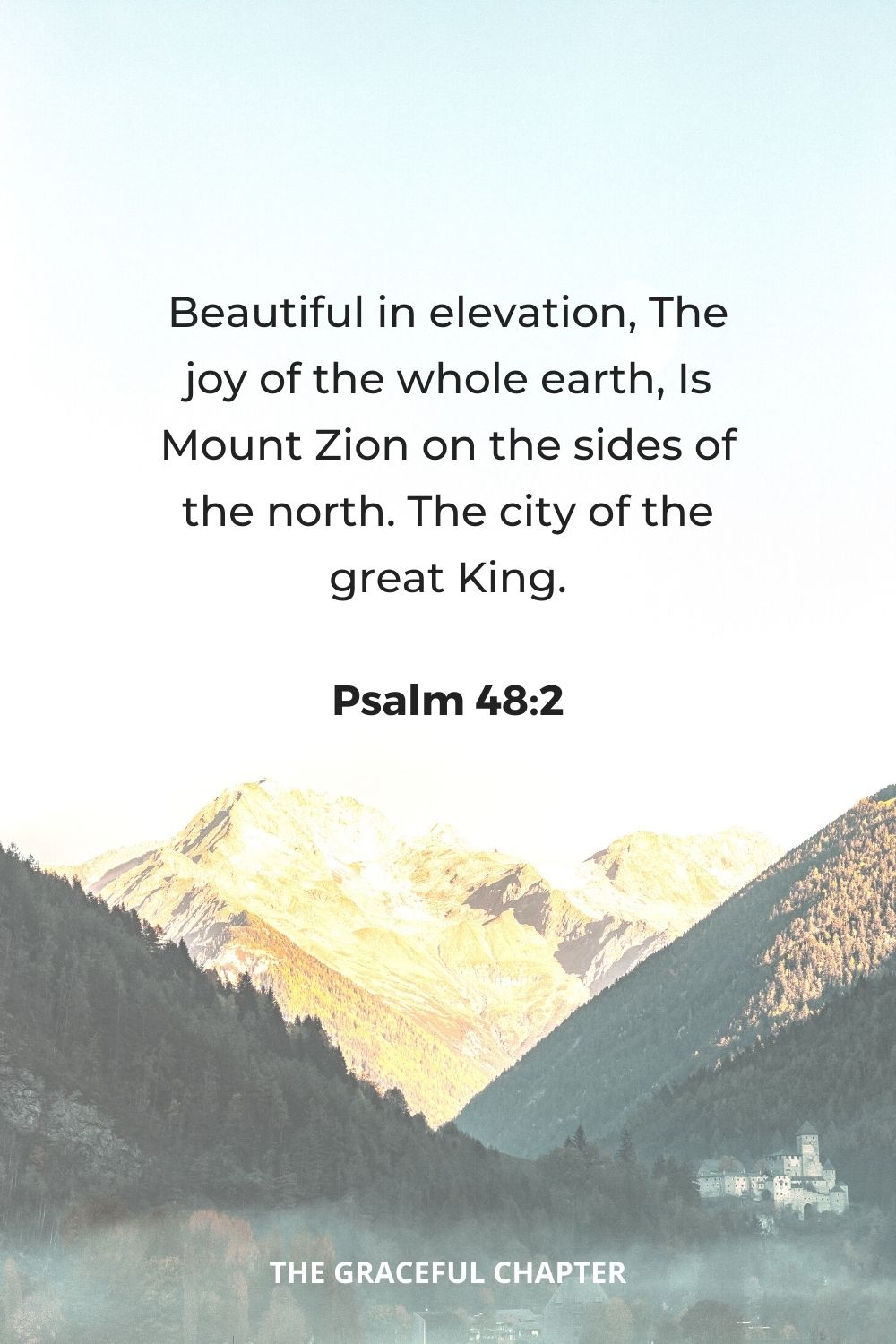 Psalm 48:2
Beautiful in elevation, The joy of the whole earth, Is Mount Zion on the sides of the north. The city of the great King.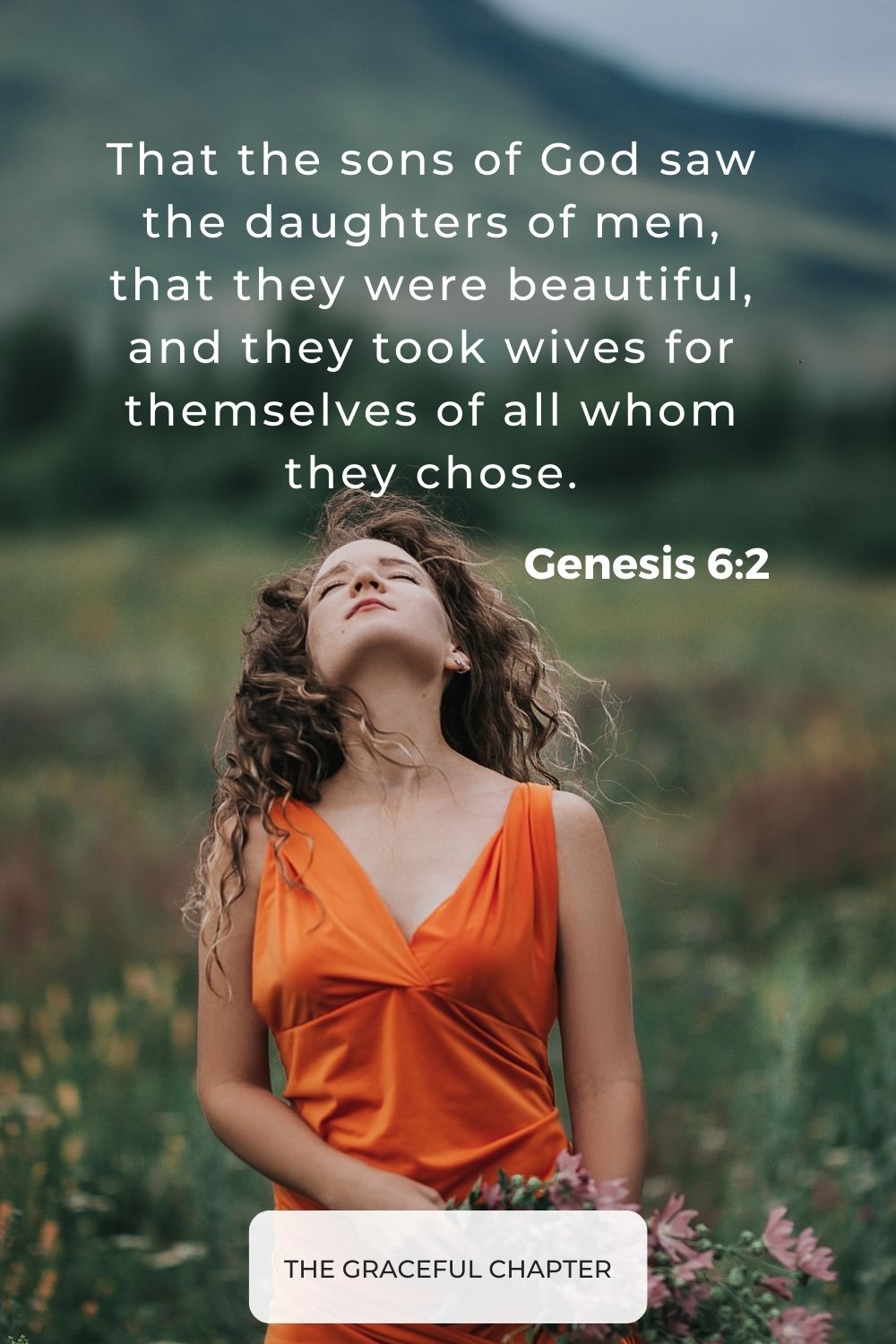 Genesis 6:2
That the sons of God saw the daughters of men, that they were beautiful, and they took wives for themselves of all whom they chose.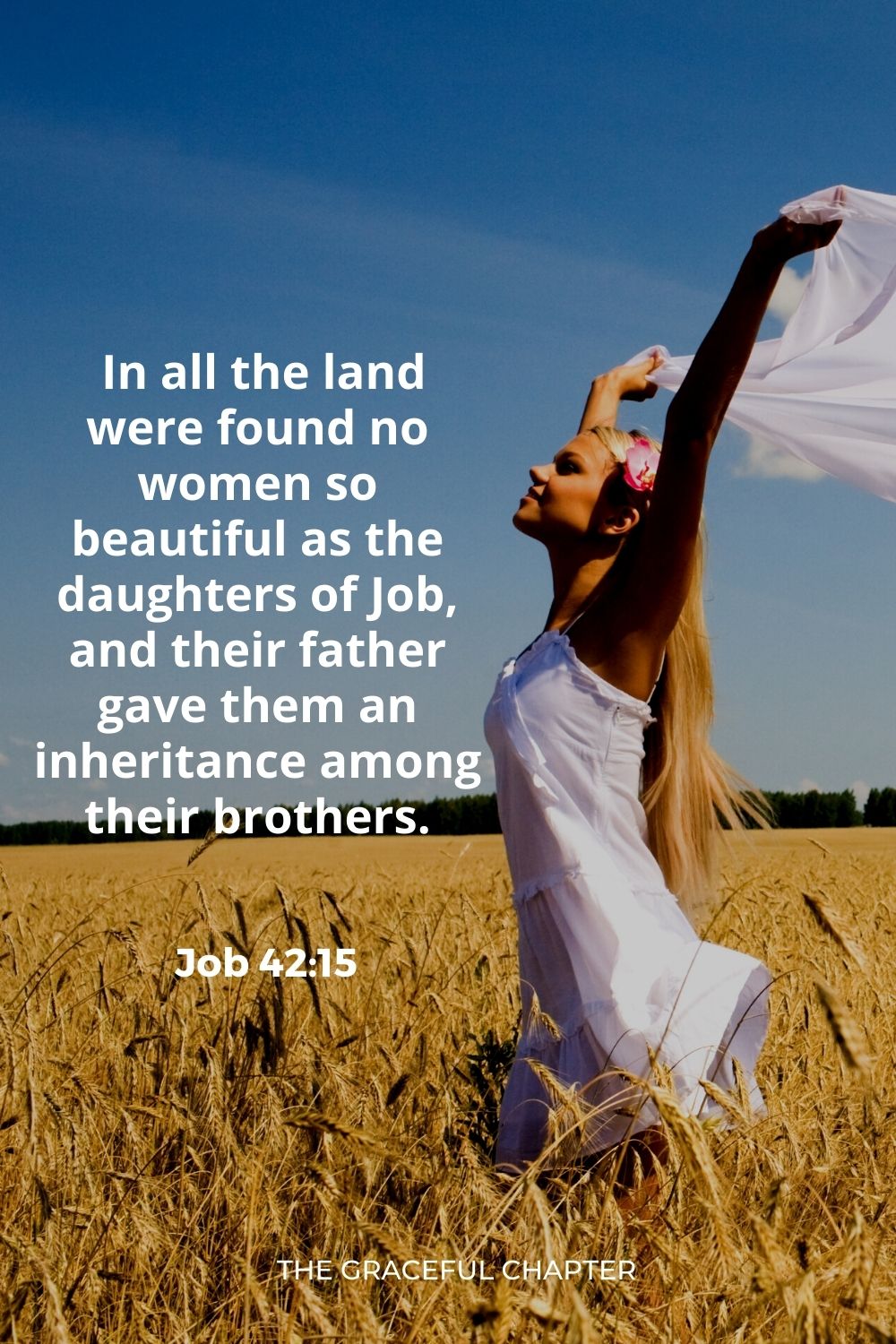 Job 42:15
 In all the land were found no women so beautiful as the daughters of Job, and their father gave them an inheritance among their brothers.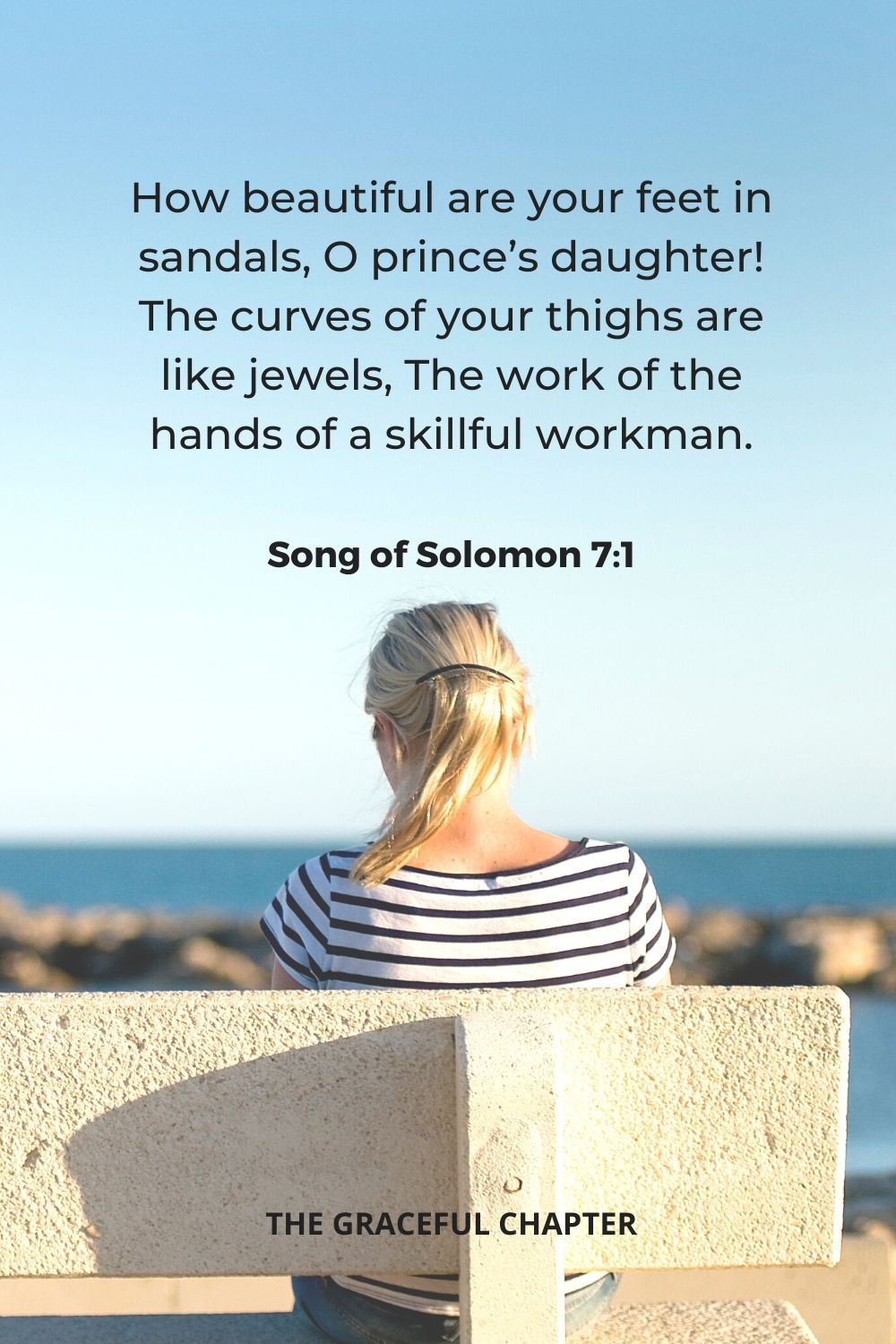 Song of Solomon 7:1
How beautiful are your feet in sandals, O prince's daughter! The curves of your thighs are like jewels,
The work of the hands of a skillful workman.
Joshua 7:21
 When I saw among the spoils a beautiful Babylonian garment, two hundred shekels of silver, and a wedge of gold weighing fifty shekels, I coveted them and took them. And there they are, hidden in the earth in the midst of my tent, with the silver under it."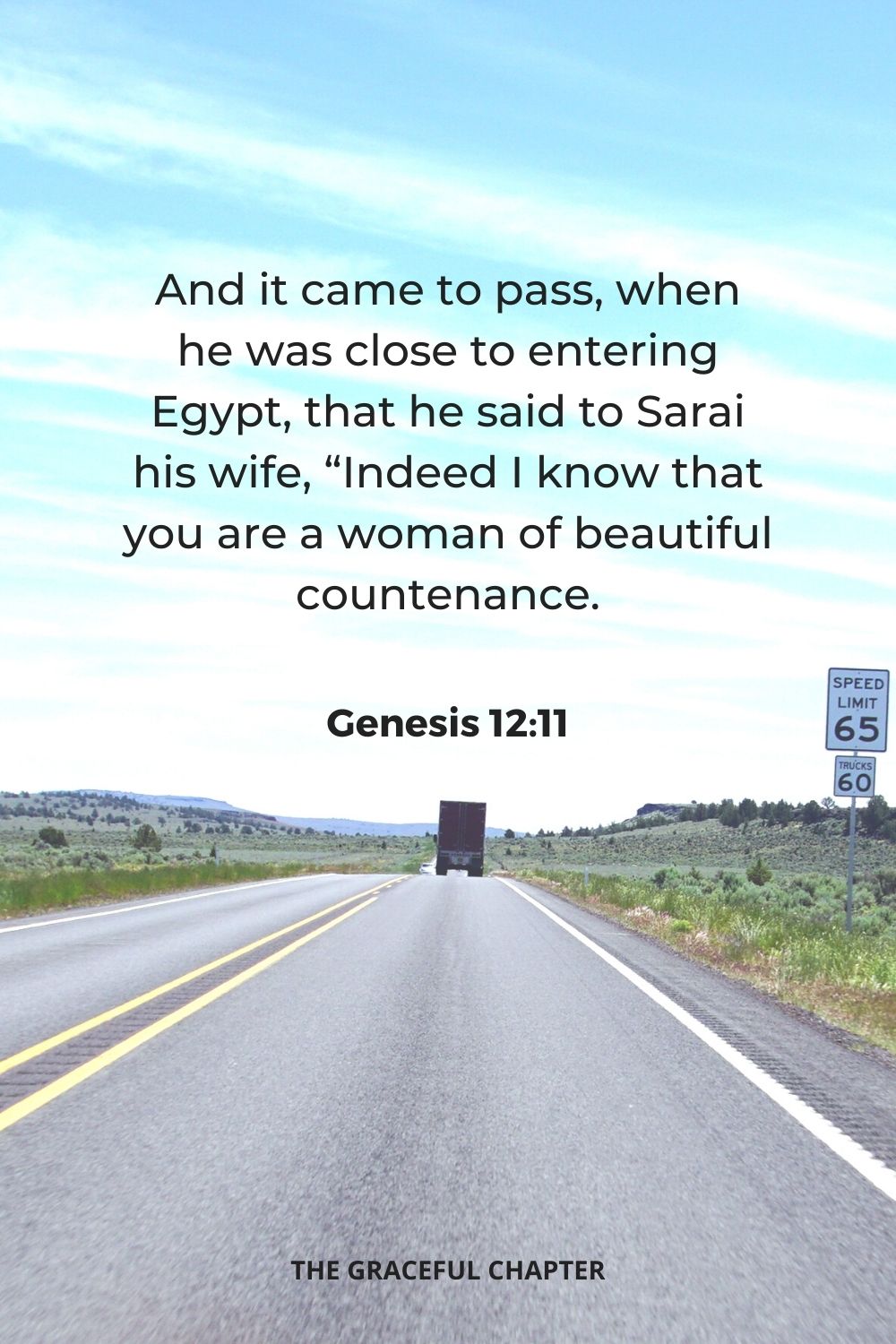 Genesis 12:11
And it came to pass, when he was close to entering Egypt, that he said to Sarai his wife, "Indeed I know that you are a woman of beautiful countenance.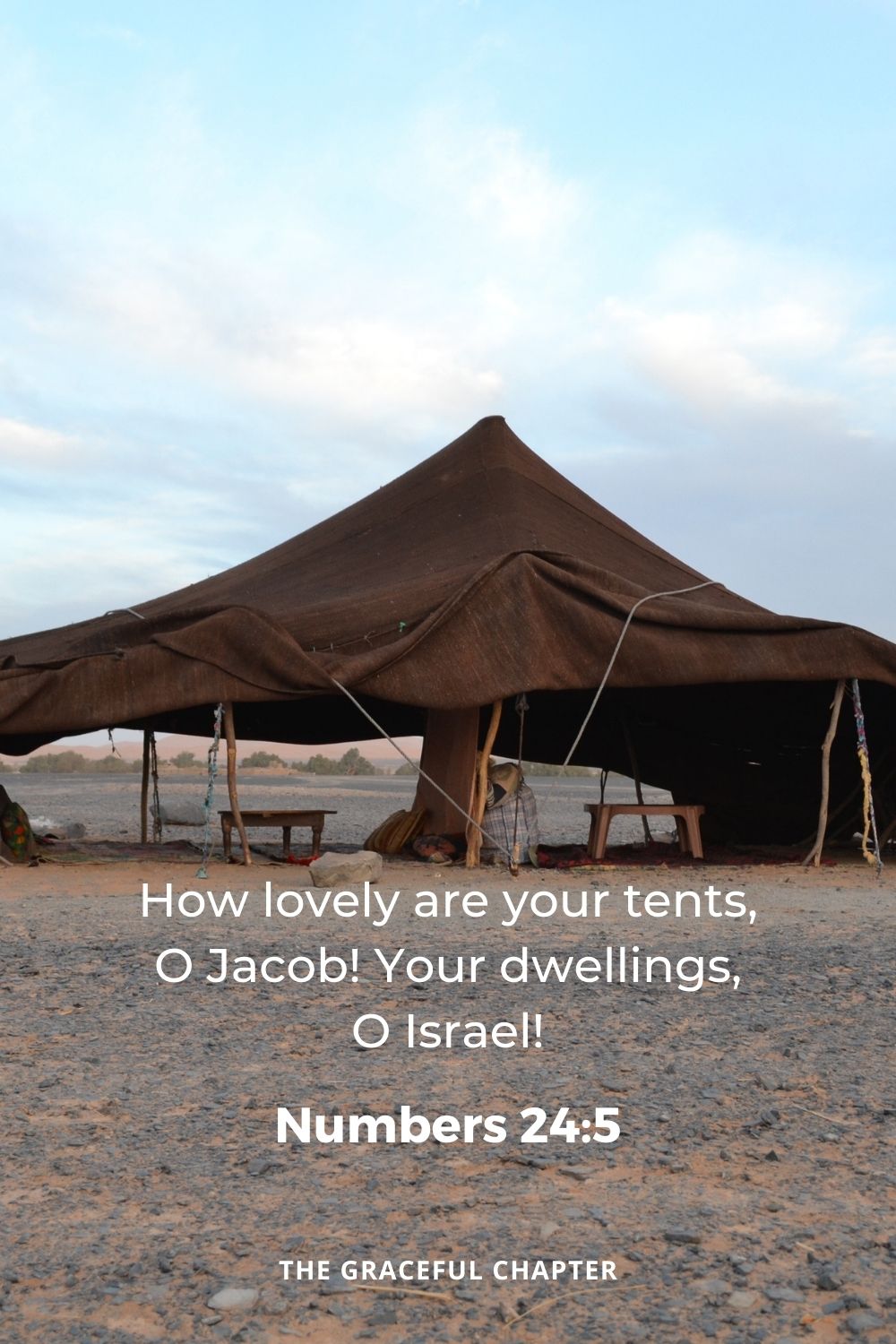 Numbers 24:5
"How lovely are your tents, O Jacob! Your dwellings, O Israel!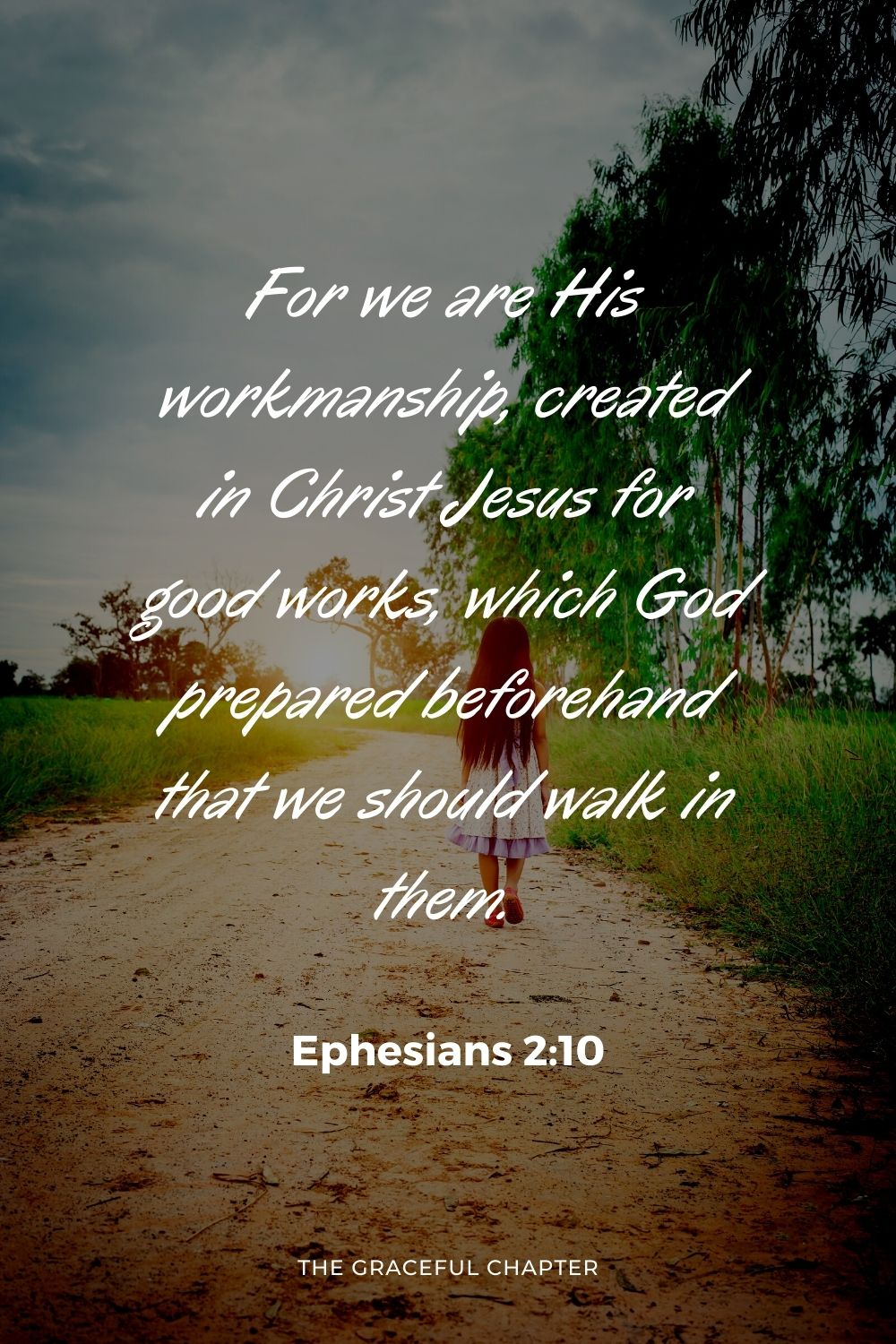 Ephesians 2:10
For we are His workmanship, created in Christ Jesus for good works, which God prepared beforehand that we should walk in them.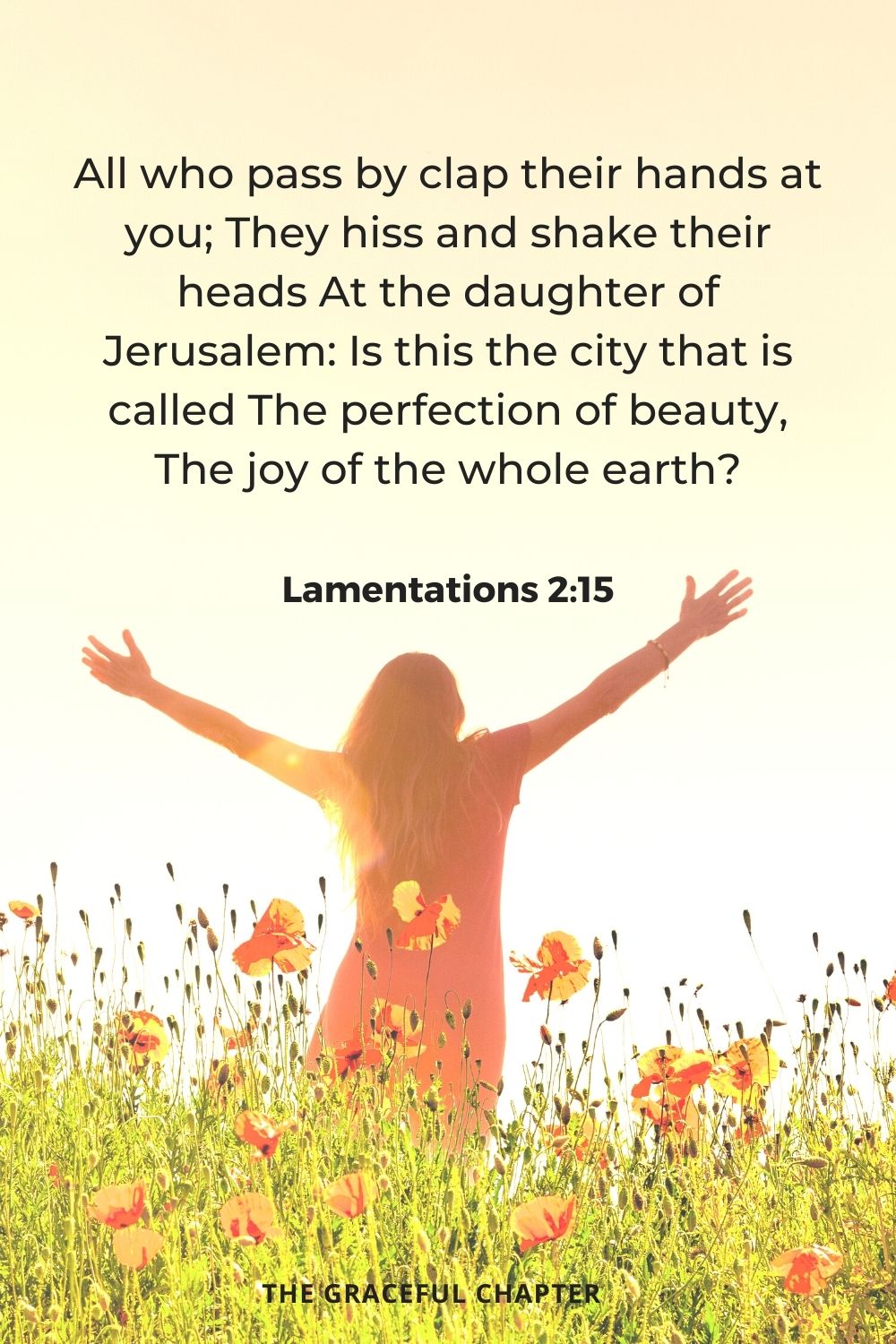 Lamentations 2:15
All who pass by clap their hands at you; They hiss and shake their heads At the daughter of Jerusalem: Is this the city that is called The perfection of beauty, The joy of the whole earth?"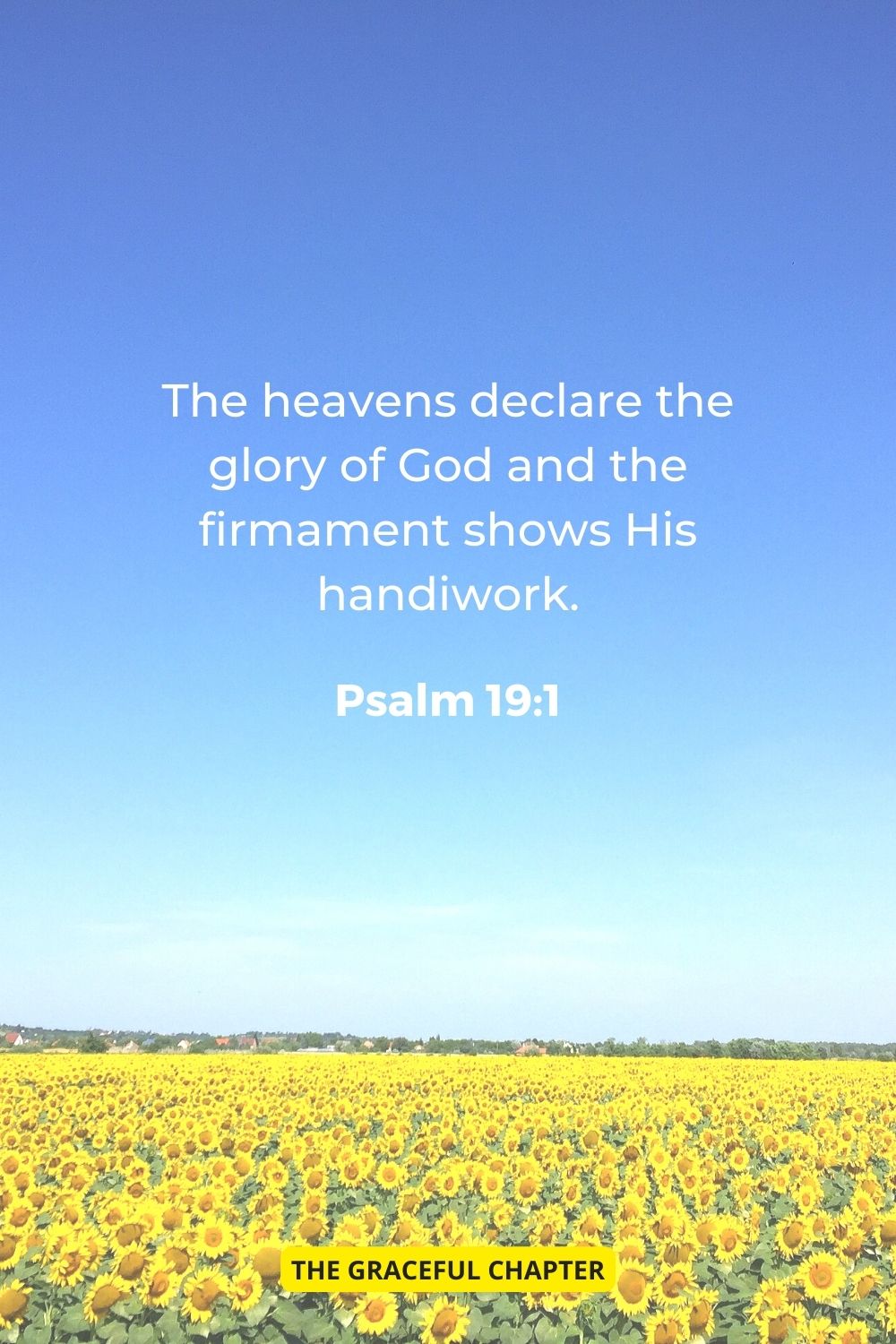 Psalm 19:1
The heavens declare the glory of God; And the firmament shows His handiwork.
Related Posts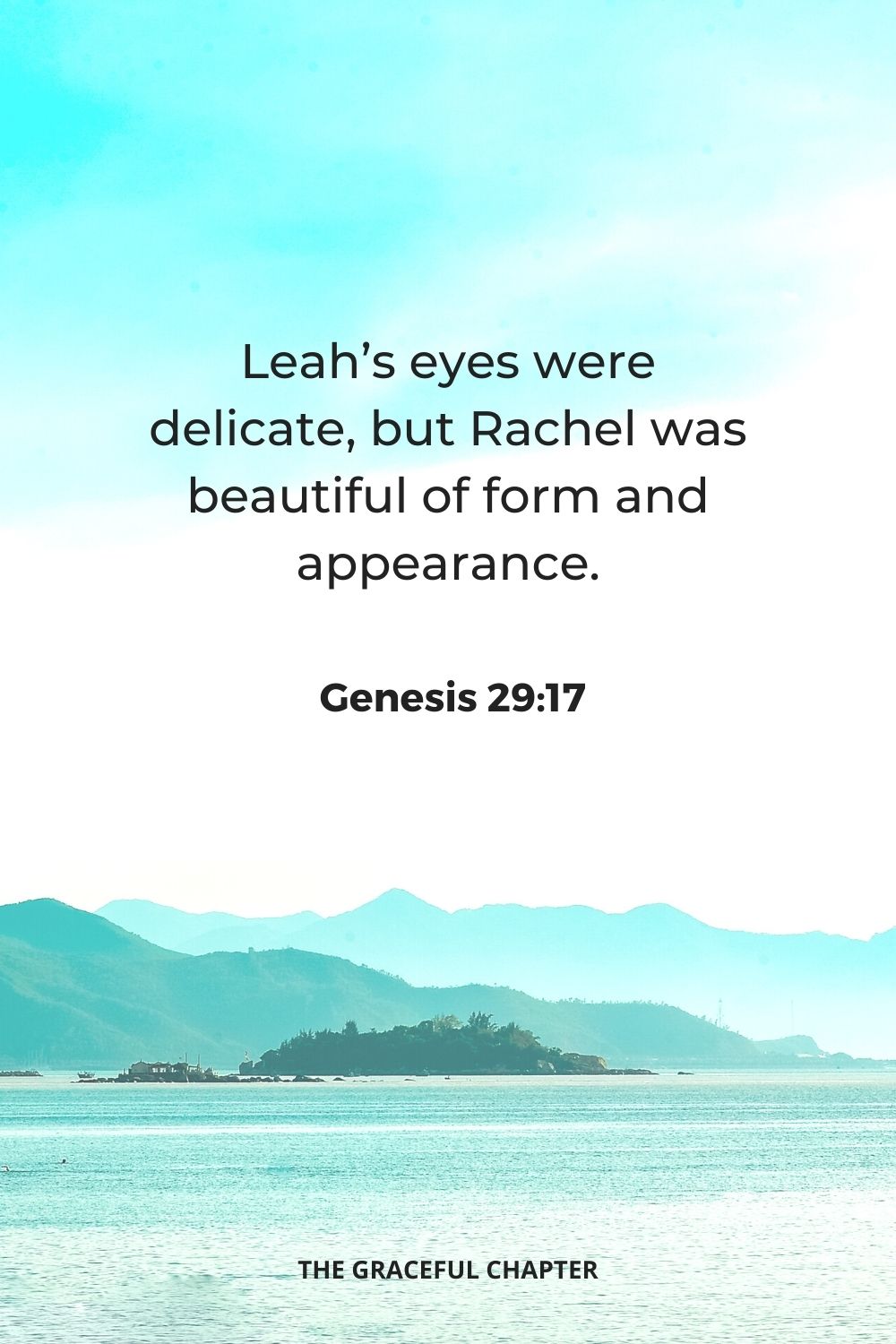 Genesis 29:17
Leah's eyes were delicate, but Rachel was beautiful of form and appearance.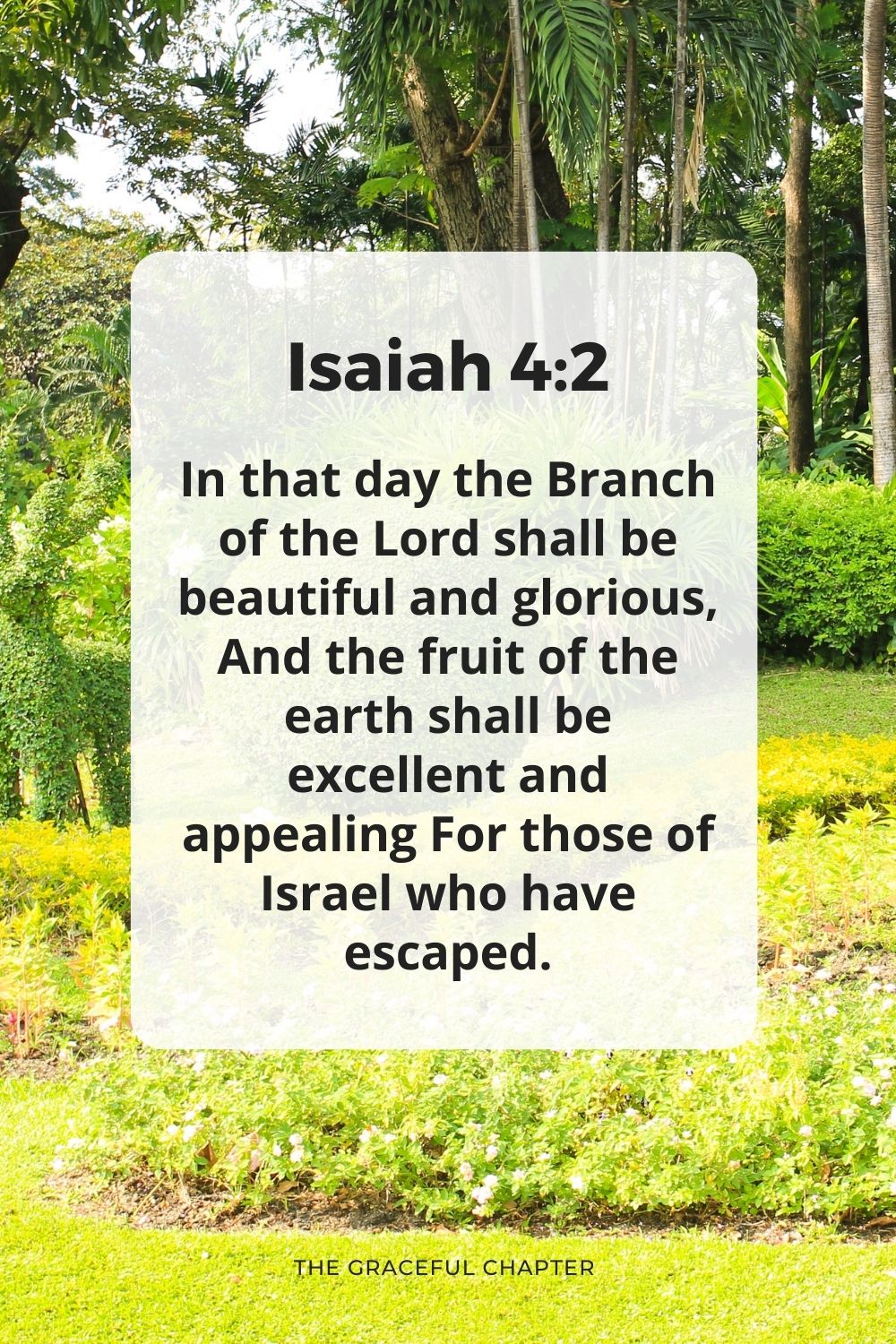 Isaiah 4:2
In that day the Branch of the Lord shall be beautiful and glorious, And the fruit of the earth shall be excellent and appealing For those of Israel who have escaped.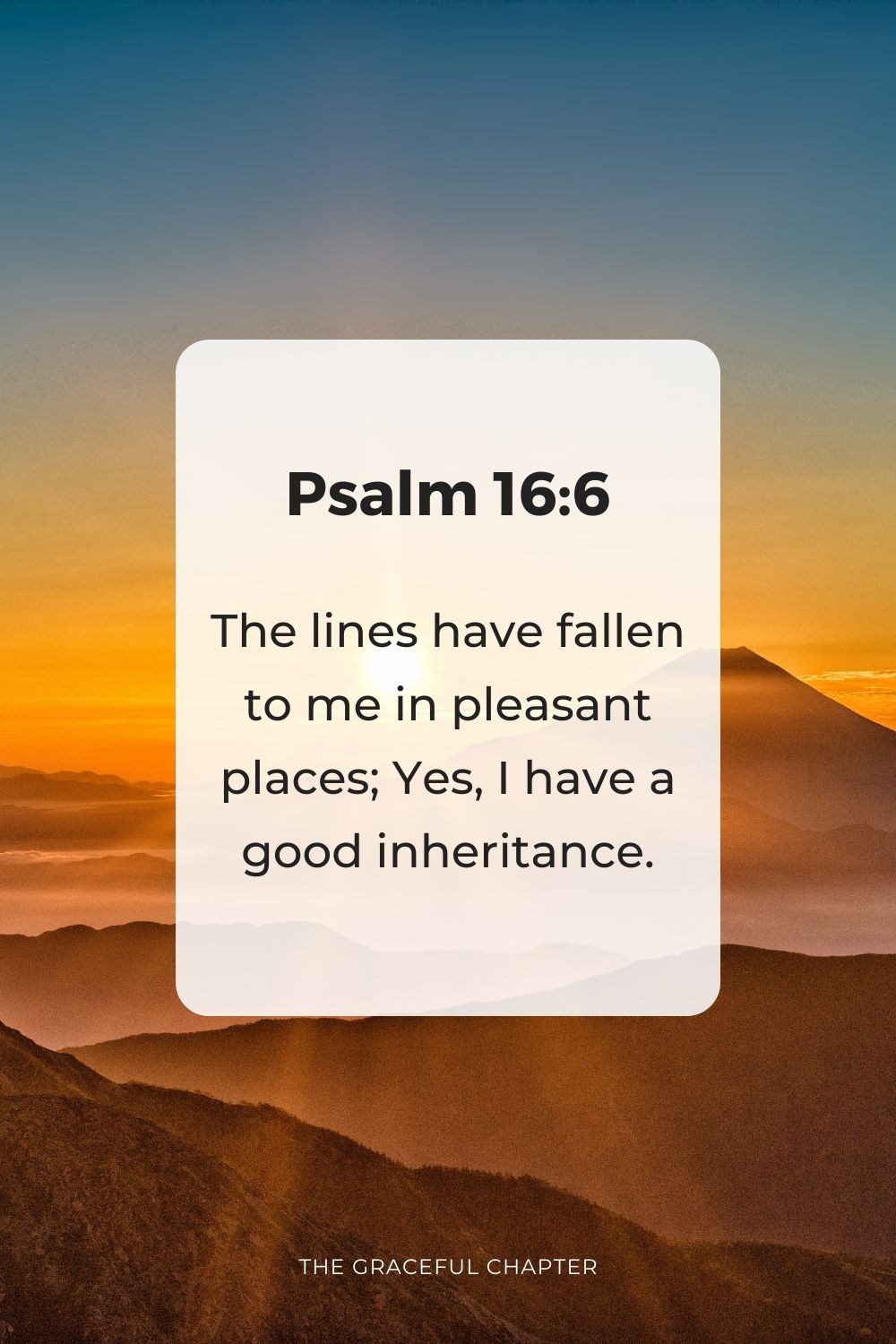 Psalm 16:6
The lines have fallen to me in pleasant places; Yes, I have a good inheritance.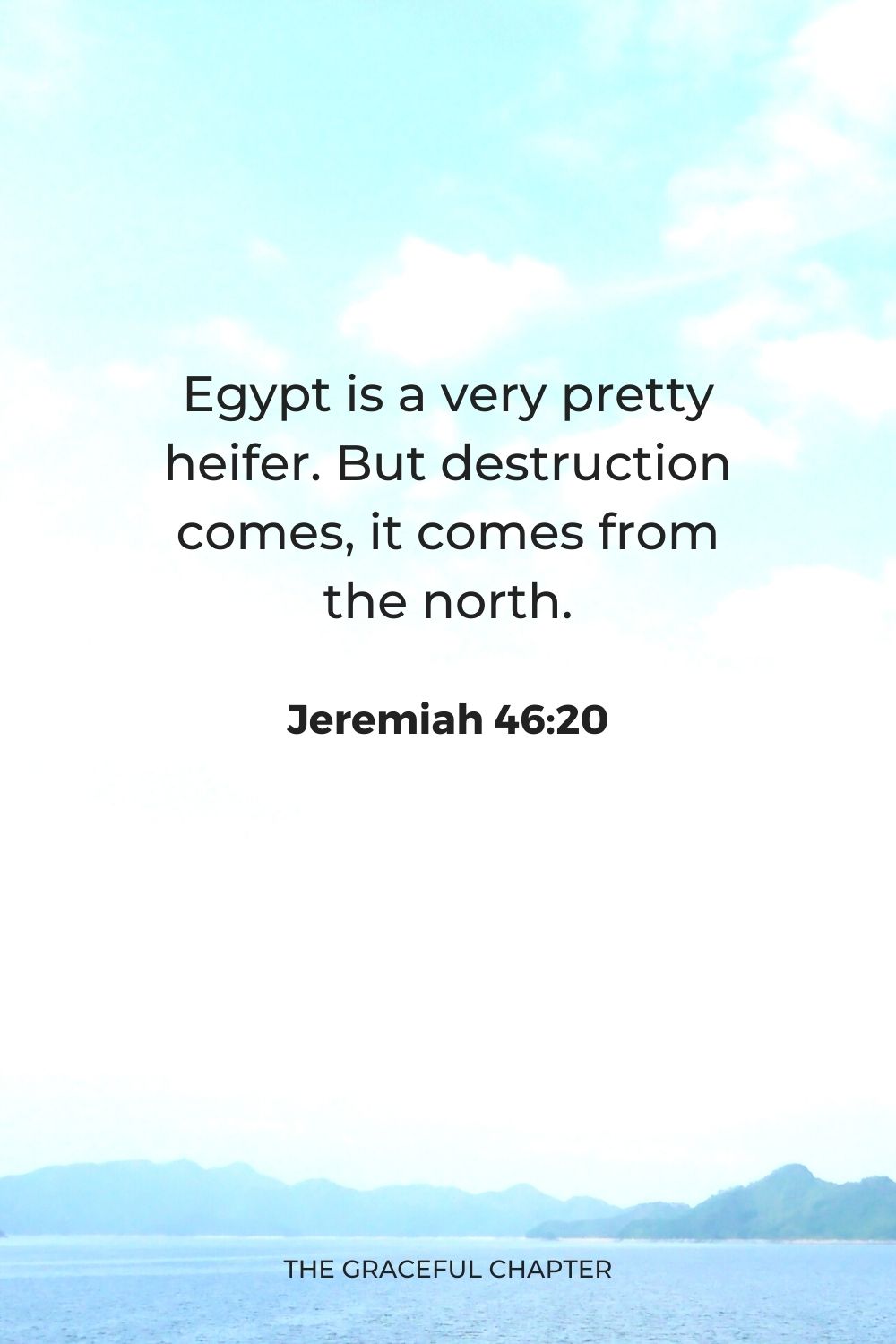 Jeremiah 46:20
Egypt is a very pretty heifer, But destruction comes, it comes from the north.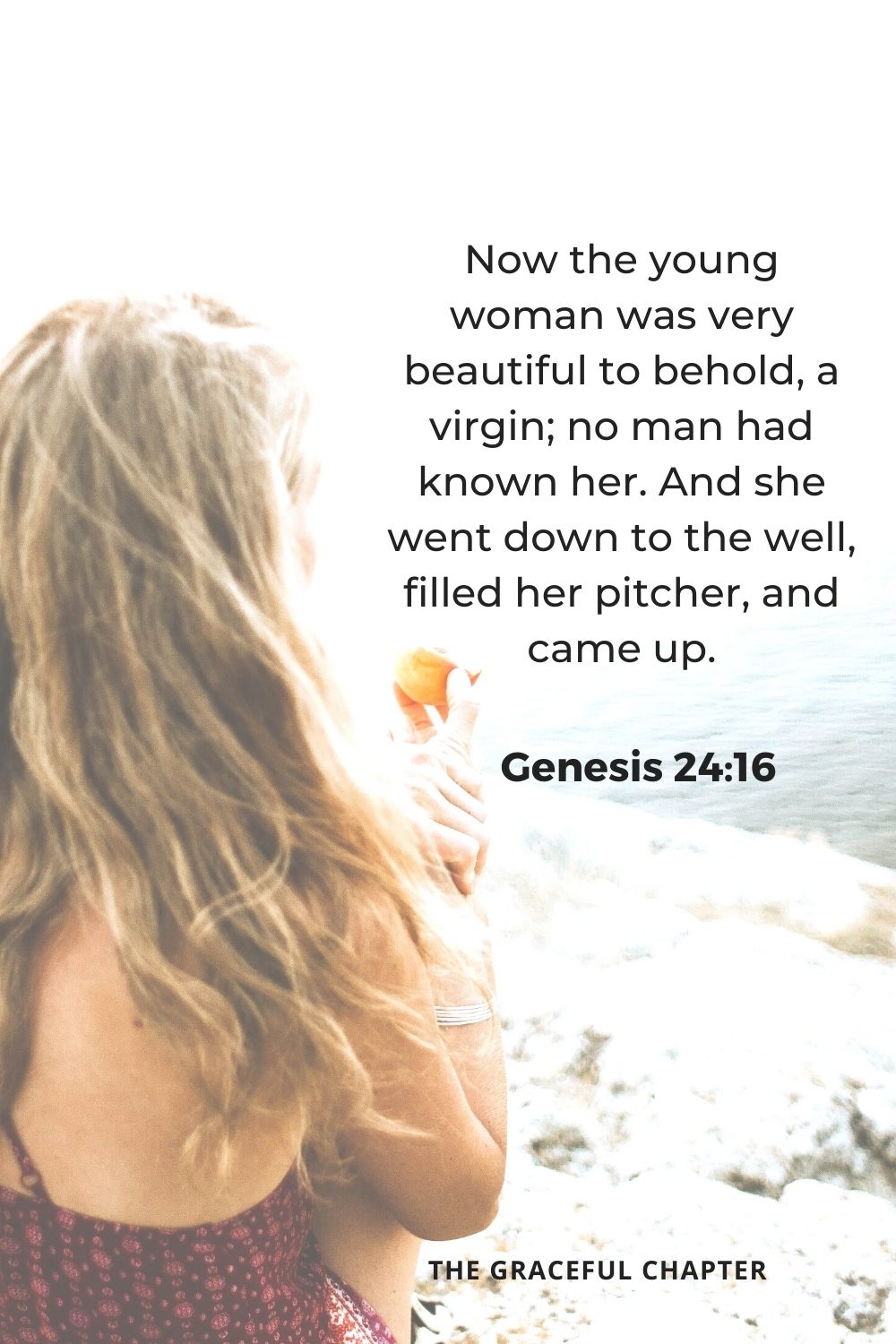 Genesis 24:16
Now the young woman was very beautiful to behold, a virgin; no man had known her. And she went down to the well, filled her pitcher, and came up.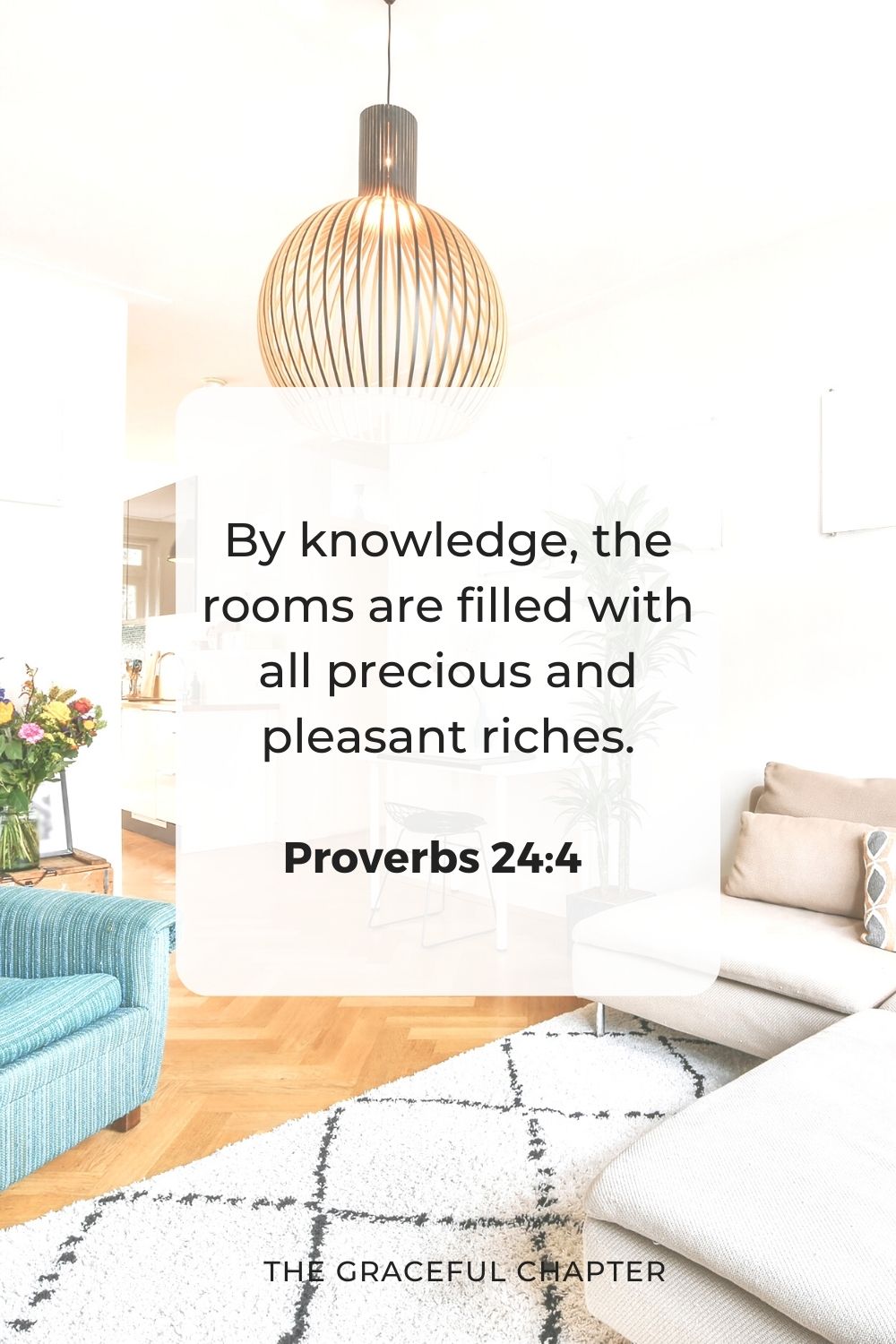 Proverbs 24:4
By knowledge, the rooms are filled with all precious and pleasant riches.
1 Chronicles 16:29
Give to the Lord the glory due His name; Bring an offering, and come before Him. Oh, worship the Lord in the beauty of holiness!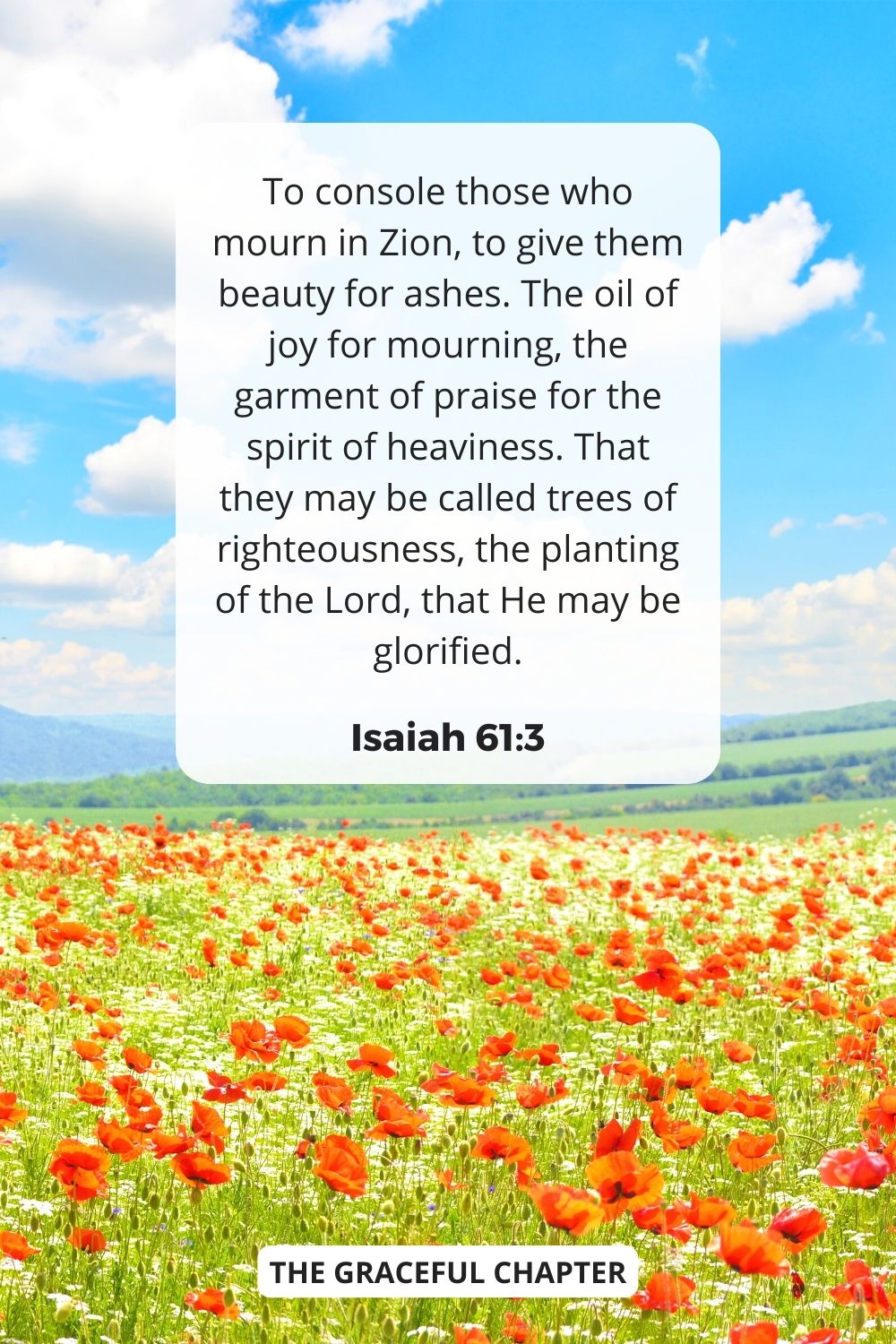 Isaiah 61:3
To console those who mourn in Zion, to give them beauty for ashes. The oil of joy for mourning, the garment of praise for the spirit of heaviness. That they may be called trees of righteousness, the planting of the Lord, that He may be glorified.