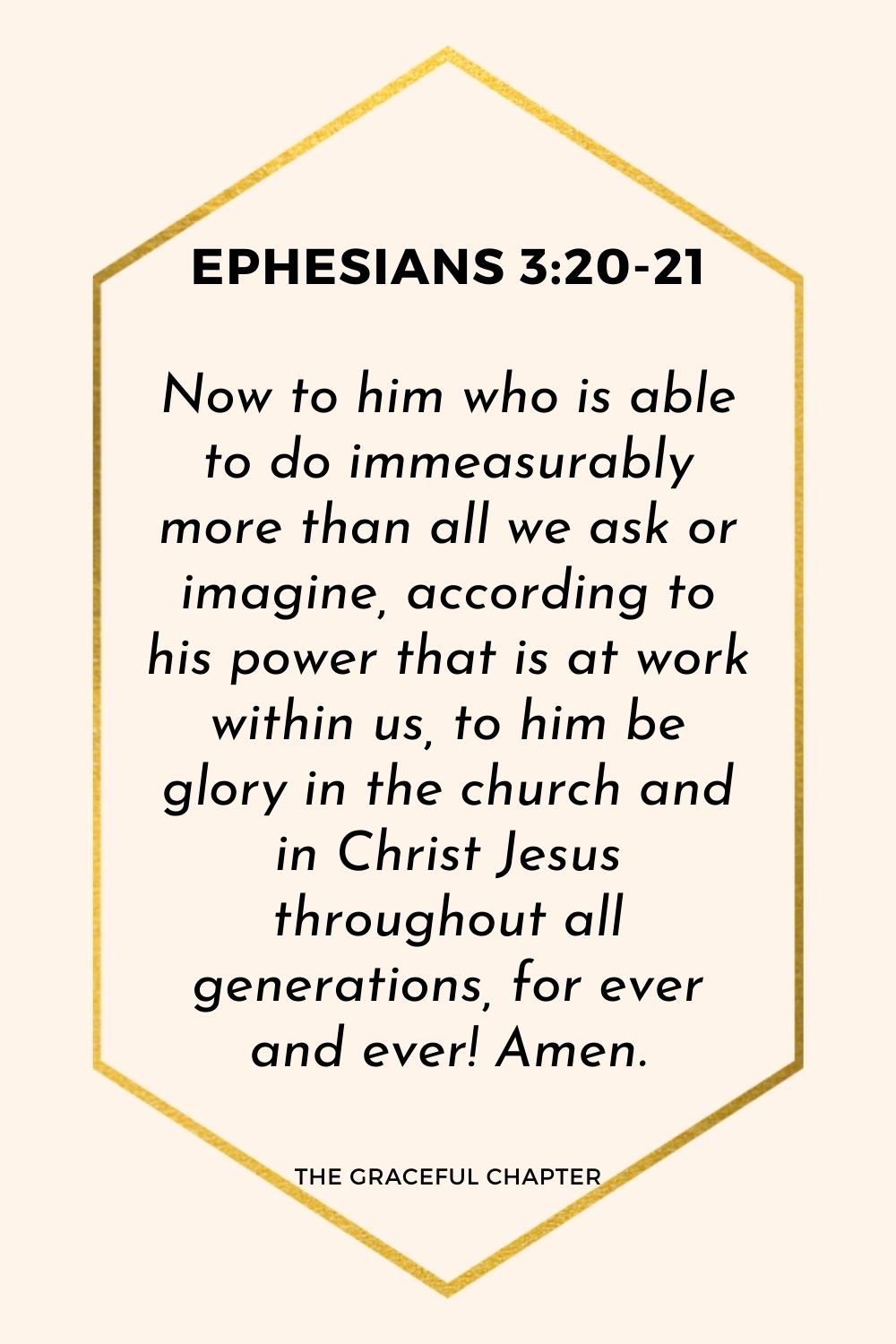 Verse: Ephesians 3:20-21
Now to him who is able to do immeasurably more than all we ask or imagine, according to his power that is at work within us, to him be glory in the church and in Christ Jesus throughout all generations, for ever and ever! Amen.
Bible Reflection – Ephesians 3:20-21 – Do Not Fear Them
Isn't it wonderful to have a father who is able to do more than you can even imagine? That means that he can save you from things that are working against you without you even knowing. He answers prayers you haven't even prayed yet because he knows exactly what you need.
There are things we think we want that will destroy us. The Lord sees us through all these without a scratch on us because he puts things right in our path.
Having God inside you means having a spiritual compass that never steers you wrong. This world is like a very big ocean. Being on it with no end in sight is terrifying. When you look around you it's just more water you see.
There are those who pretend to know it all and suggest directions you should take. The Lord however is the maker of that ocean and having him within you means having divine direction within you. He sees snares and traps before you even know and he steers you in the right direction.
Paul ends by saying that he will be there for us throughout all generations until the very end. So no matter what comes your way, do not fear because you have the Almighty God within you.
Related Posts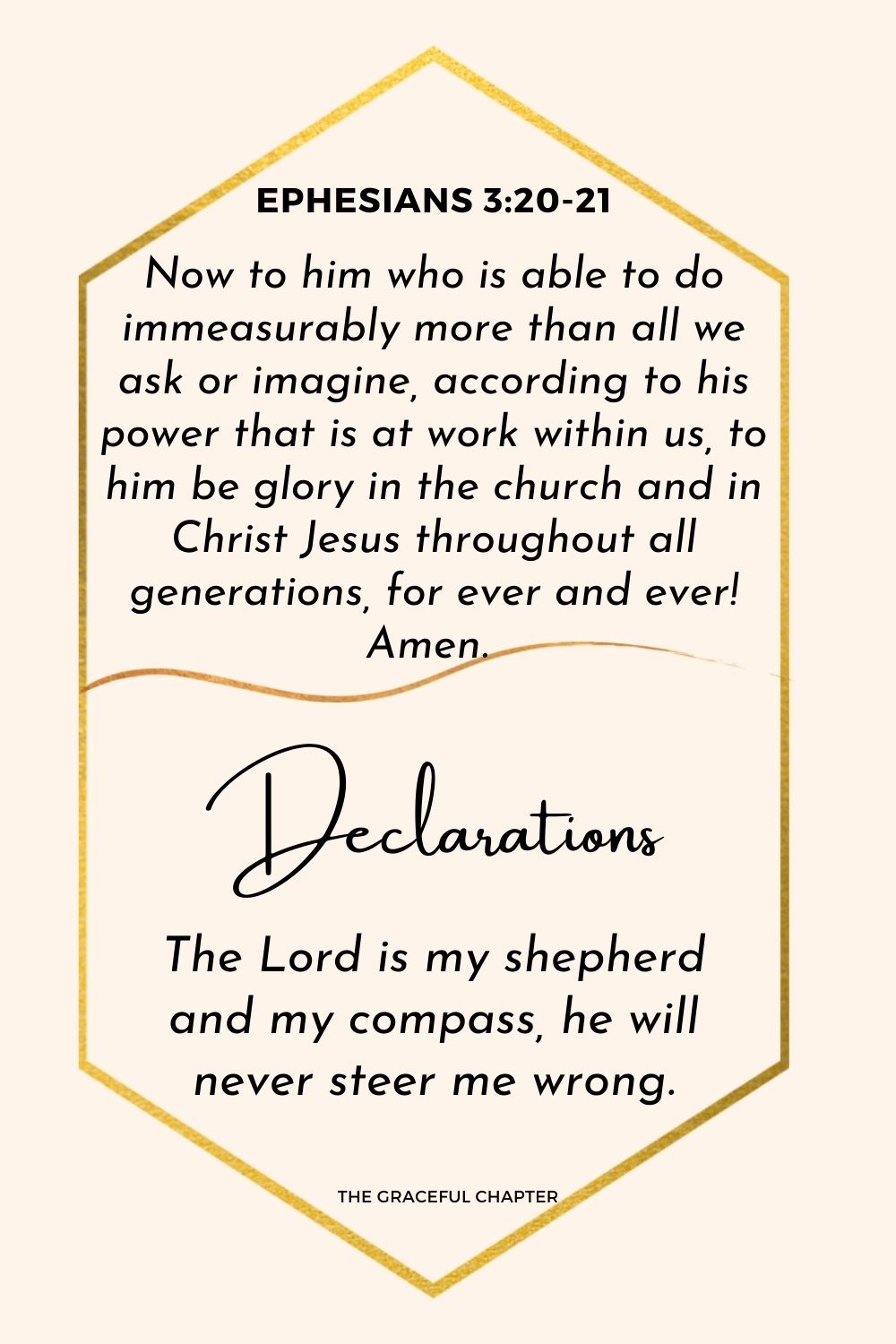 Declaration
The Lord is my shepherd and my compass, he will never steer me wrong.
Recommended Resources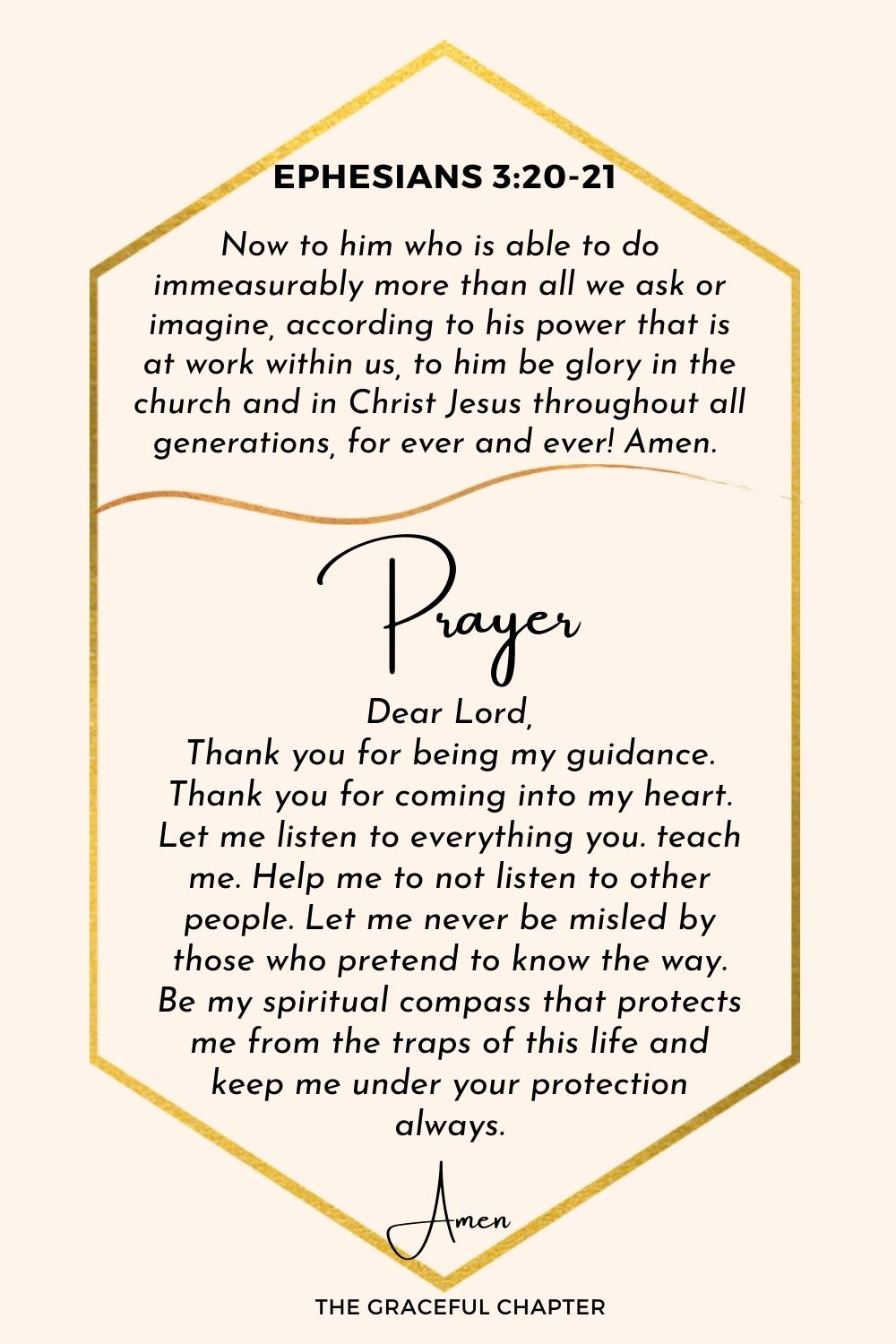 Prayer
Dear Lord,
Thank you for being my guidance
Thank you for coming into my heart
Let me listen to everything you teach me
Help me to not listen to other people
Let me never be misled by those who pretend to know the way
Be the spiritual compass that protects me from the traps of this life and keep me under your protection always
Amen