Learning is an essential part of personal growth and development, and it is a journey that extends beyond academic institutions. In our quest for knowledge, we can find guidance and inspiration from various sources, including the Holy Bible.
The Bible offers profound wisdom about the pursuit of learning, providing us with guidance, encouragement, and insights into the purpose and benefits of knowledge. In this blog post, we will explore some inspiring Bible verses about learning that can act as valuable beacons on our educational journey.
Bible verses about learning
Psalm 25:5 
Lead me in Your truth and teach me, For You are the God of my salvation; On You, I wait all the day.
Psalm 25:8-9
Good and upright is the Lord; Therefore He teaches sinners in the way.  The humble He guides in justice, And the humble He teaches His way.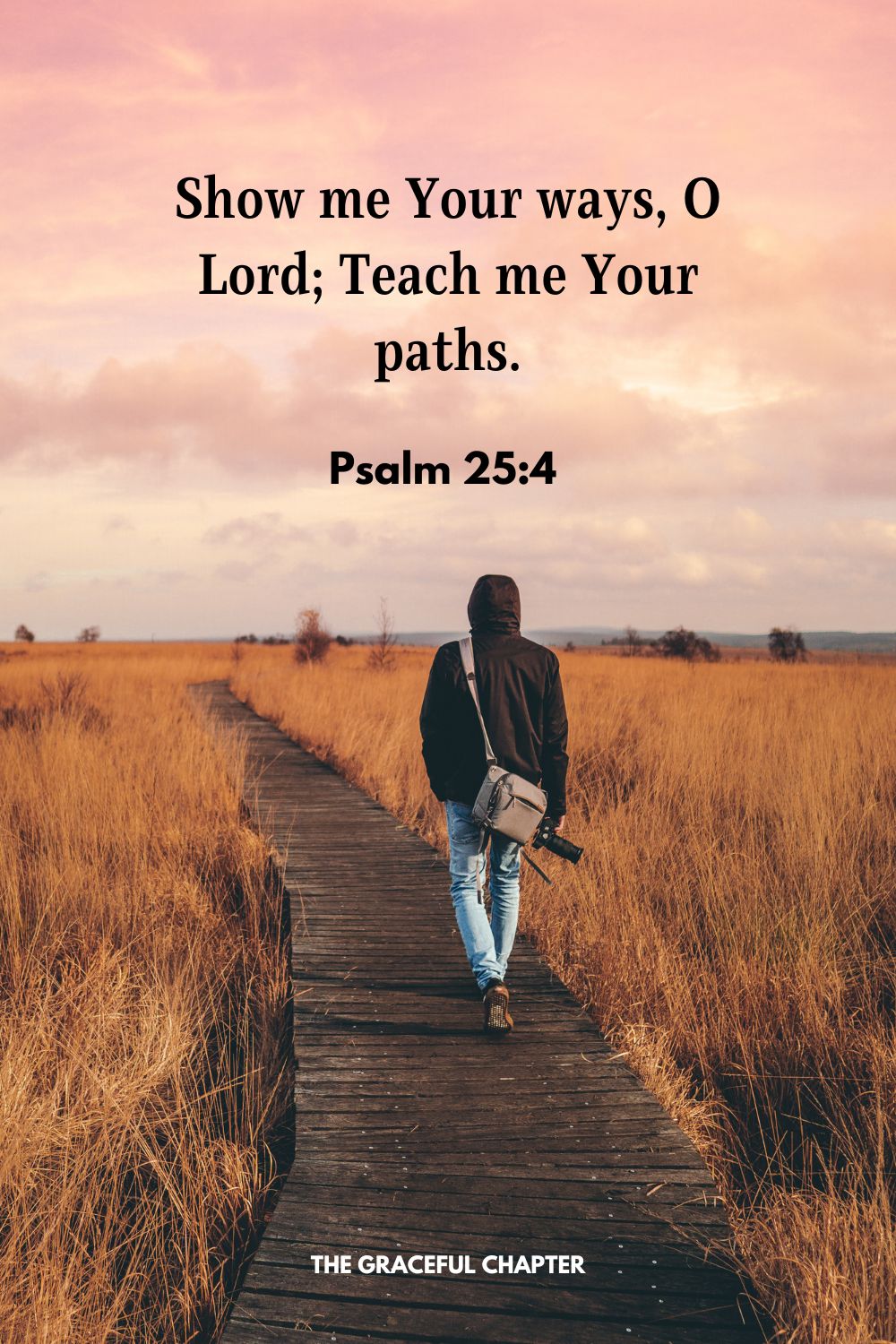 Psalm 25:4 
Show me Your ways, O Lord; Teach me Your paths.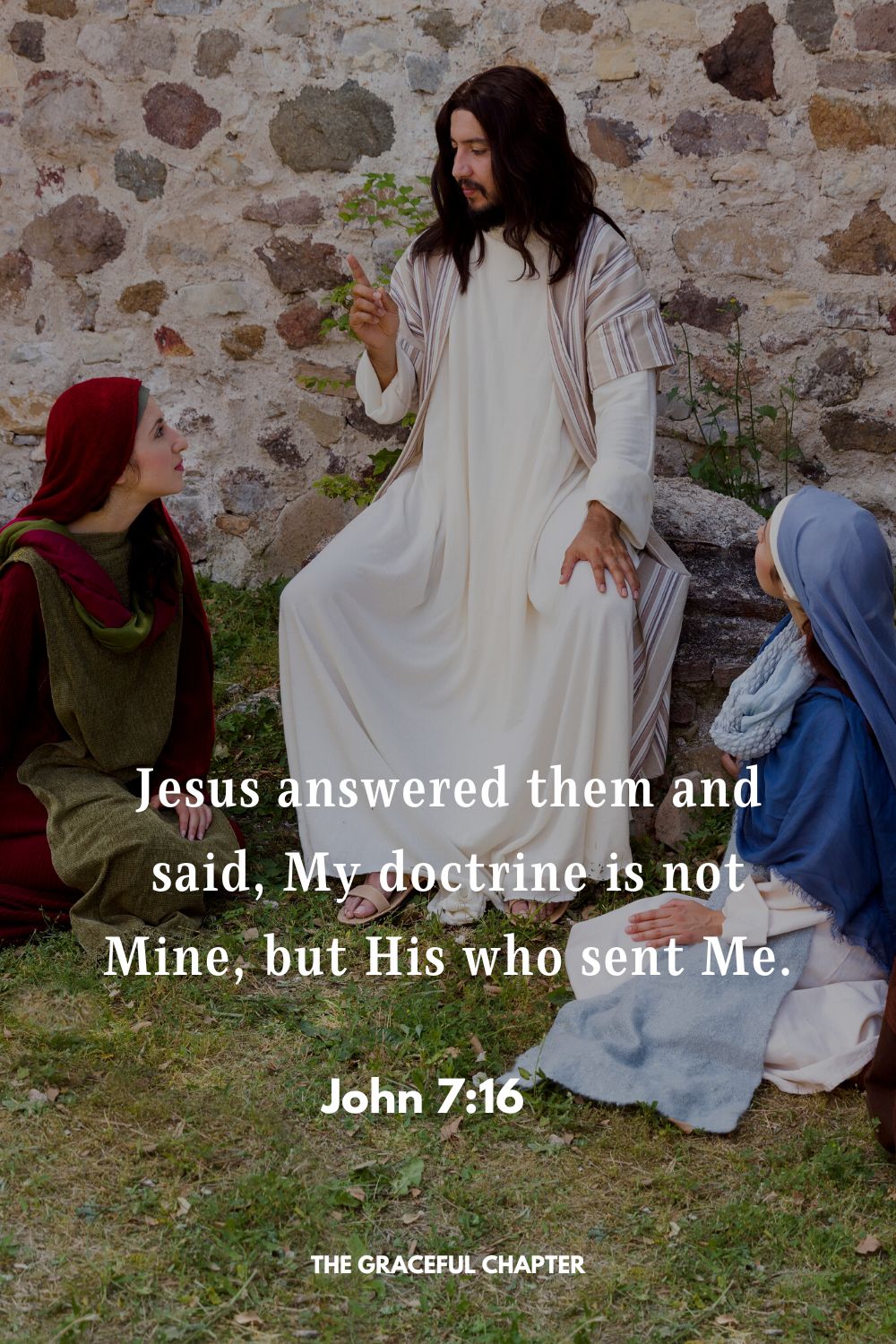 John 7:16
Jesus answered them and said, My doctrine is not Mine, but His who sent Me.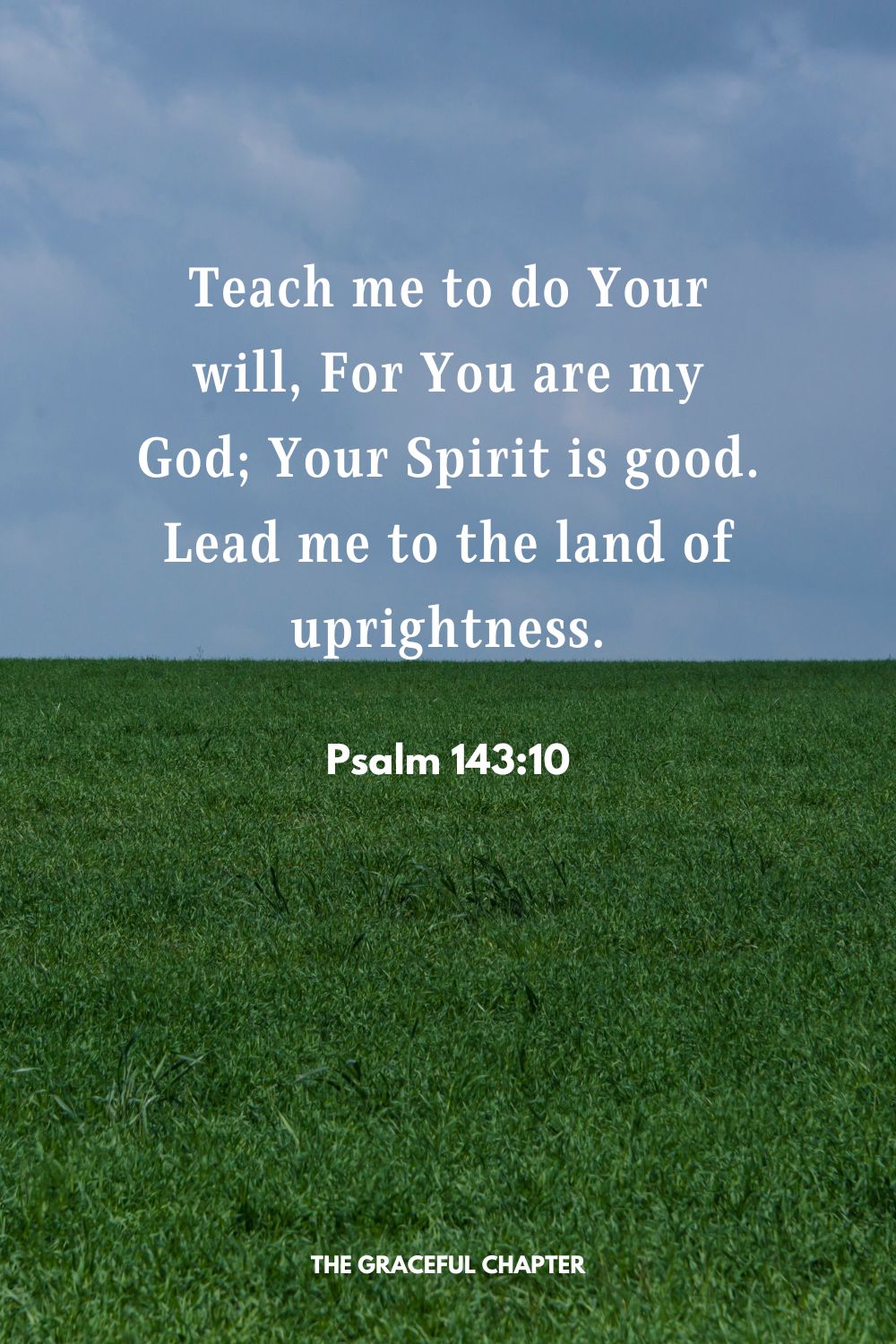 Psalm 143:10
Teach me to do Your will, For You are my God; Your Spirit is good. Lead me to the land of uprightness.
Matthew 11:29-30 
Take My yoke upon you and learn from Me, for I am gentle and lowly in heart, and you will find rest for your souls.  For My yoke is easy and My burden is light.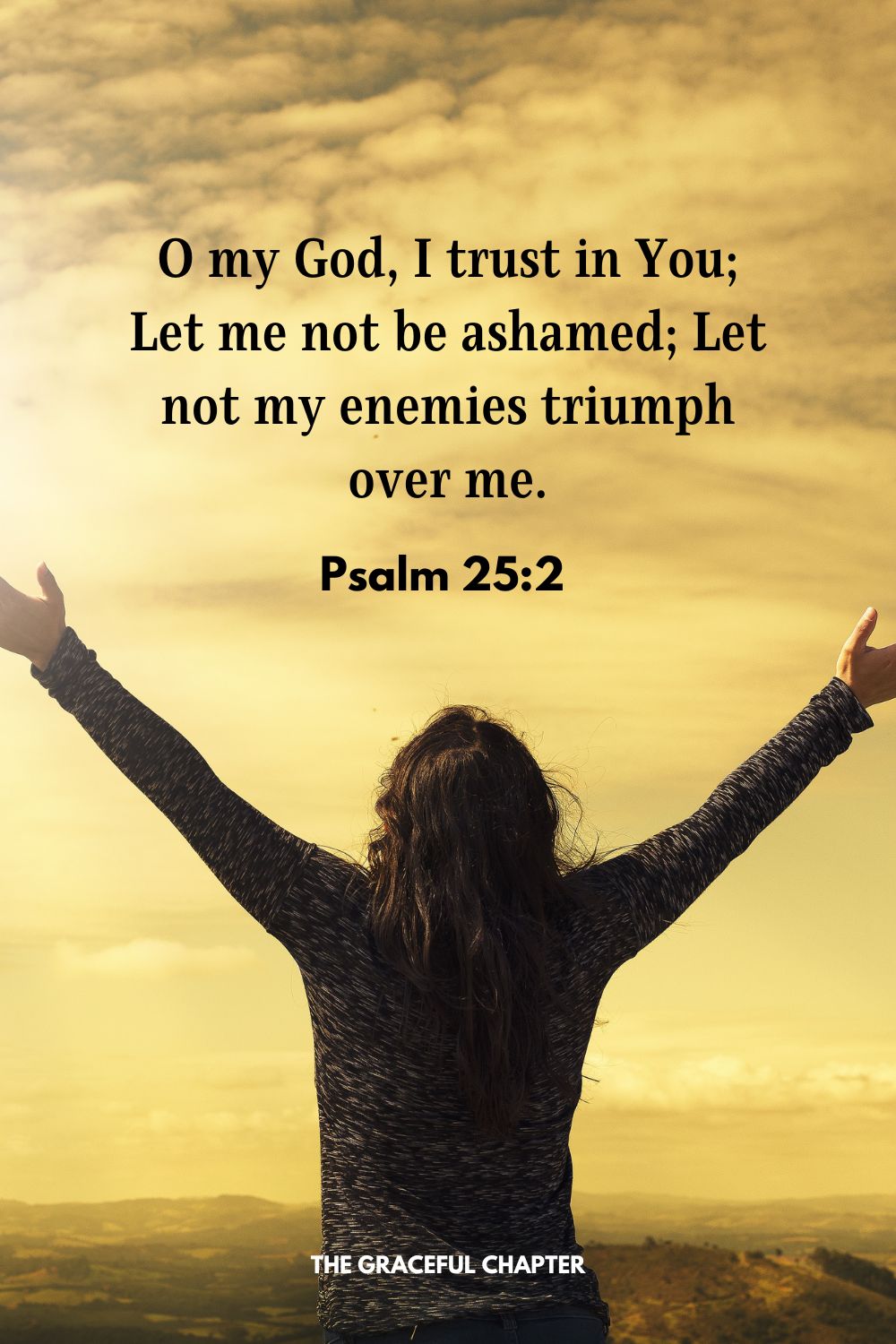 Psalm 25:2 
O, my God, I trust in You; Let me not be ashamed; Let not my enemies triumph over me.
1 John 2:27
But the anointing which you have received from Him abides in you, and you do not need that anyone teaches you; but as the same anointing teaches you concerning all things, and is true, and is not a lie, and just as it has taught you, you will abide in Him.
John 14:26 
 But the Helper, the Holy Spirit, whom the Father will send in My name, He will teach you all things, and bring to your remembrance all things that I said to you.
Proverbs 18:15
The heart of the prudent acquires knowledge, And the ear of the wise seeks knowledge.
Matthew 28:19-20
Go therefore and make disciples of all the nations, baptizing them in the name of the Father and of the Son and of the Holy Spirit,  teaching them to observe all things that I have commanded you; and lo, I am with you always, even to the end of the age. Amen.
Proverbs 1:5
A wise man will hear and increase learning, And a man of understanding will attain wise counsel
Daniel 1:17
As for these four young men, God gave them knowledge and skill in all literature and wisdom; and Daniel had understanding in all visions and dreams.
James 1:5
If any of you lacks wisdom, let him ask of God, who gives to all liberally and without reproach, and it will be given to him.
Proverbs 4:11
I have taught you in the way of wisdom; I have led you on the right path.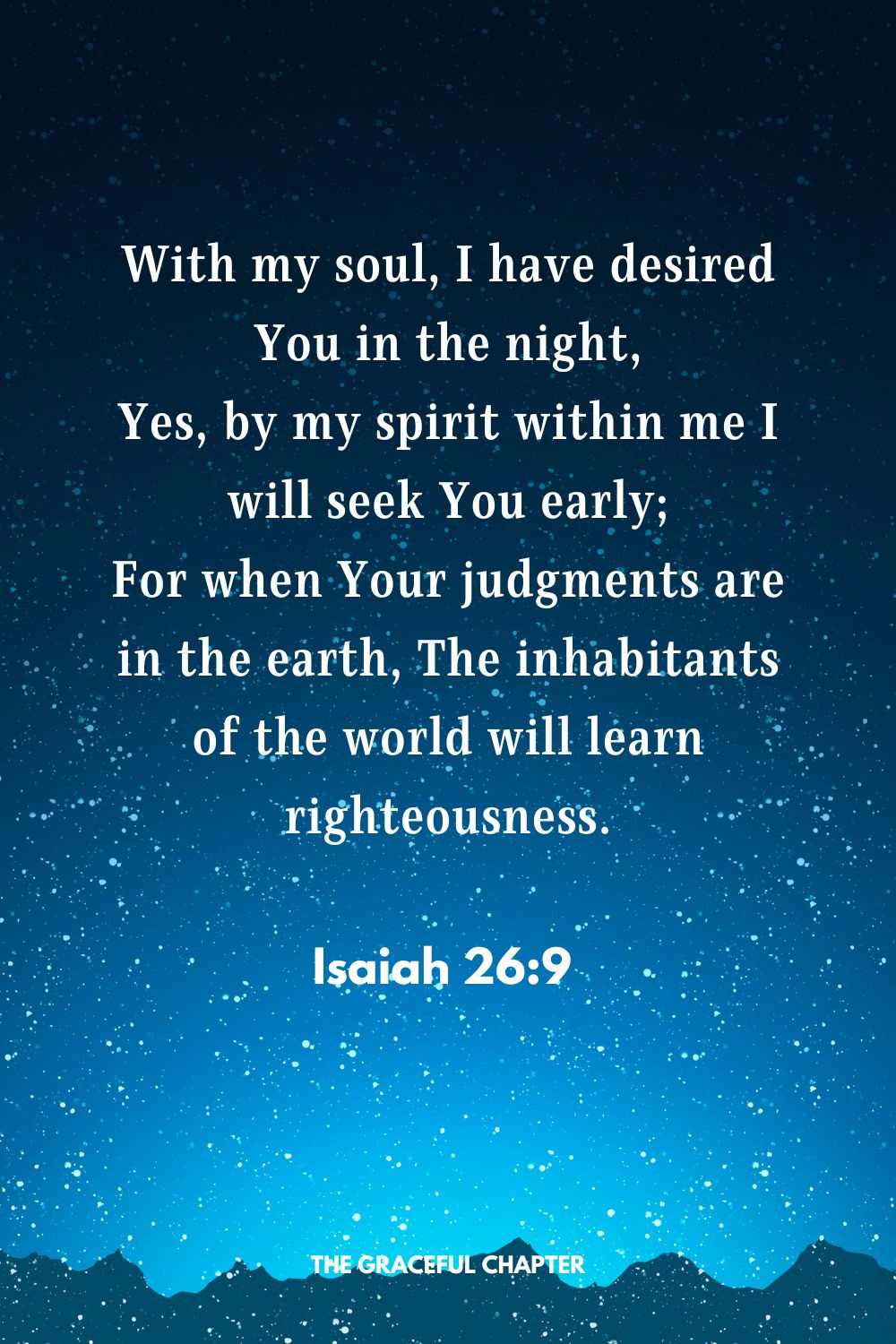 Isaiah 26:9 
With my soul, I have desired You in the night, Yes, by my spirit within me I will seek You early; For when Your judgments are in the earth, The inhabitants of the world will learn righteousness.
Philippians 4:9 
The things which you learned and received and heard and saw in me, these do, and the God of peace will be with you.
2 Timothy 3:16-17
All Scripture is given by inspiration of God and is profitable for doctrine, for reproof, for correction, for instruction in righteousness,  that the man of God may be complete, thoroughly equipped for every good work.
2 John 1:9
Whoever transgresses and does not abide in the doctrine of Christ does not have God. He who abides in the doctrine of Christ has both the Father and the Son.
Deuteronomy 8:5 
You should know in your heart that as a man chastens his son, so the Lord your God chastens you.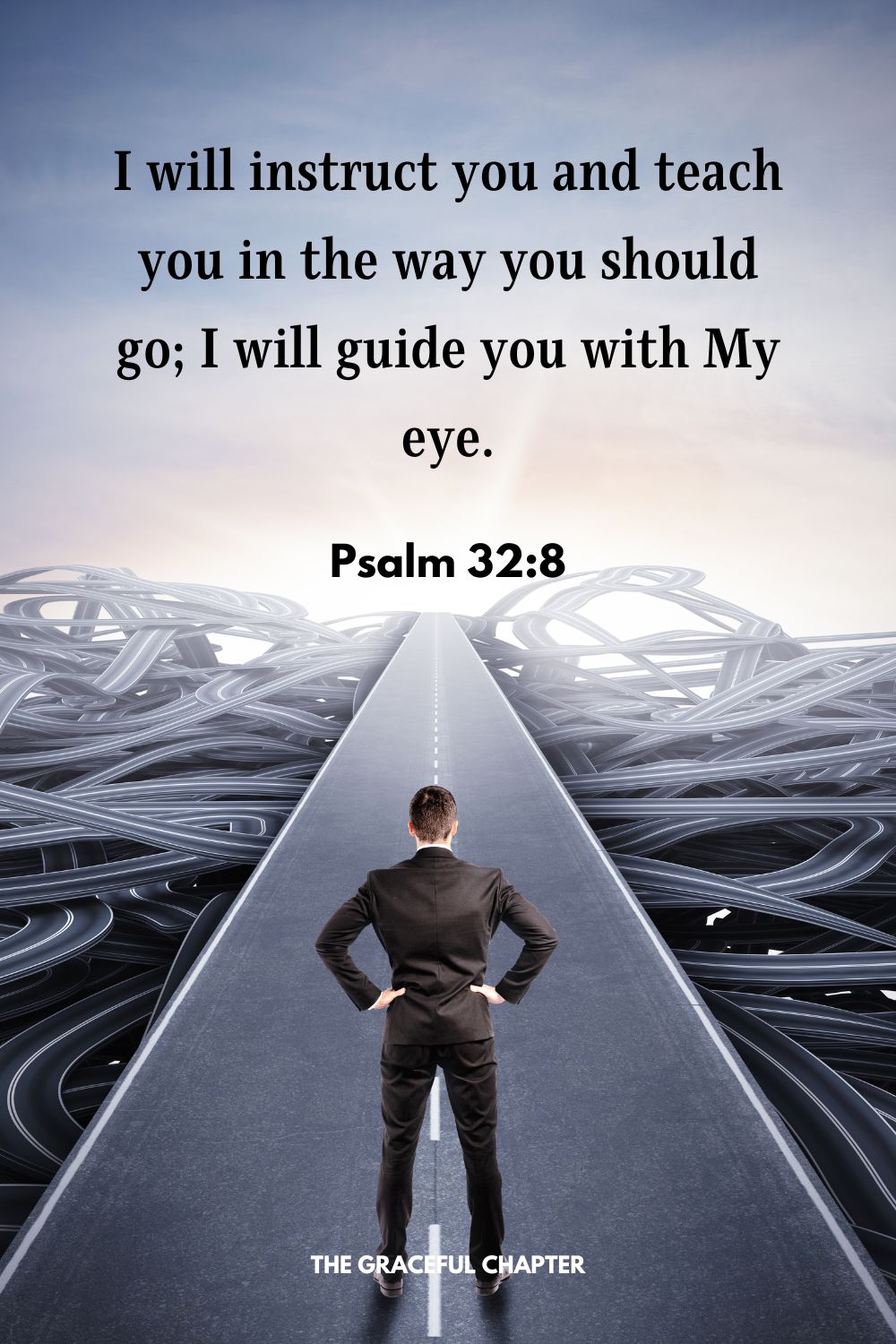 Psalm 32:8
I will instruct you and teach you in the way you should go; I will guide you with My eye.
Proverbs 3:11-12
My son, do not despise the chastening of the Lord, nor detest His correction. For whom the Lord loves He corrects, just as a father the son in whom he delights.
Proverbs 9:9
Give instruction to a wise man, and he will be still wiser; Teach a just man, and he will increase in learning.
Proverbs 22:6
Train up a child in the way he should go, And when he is old he will not depart from it.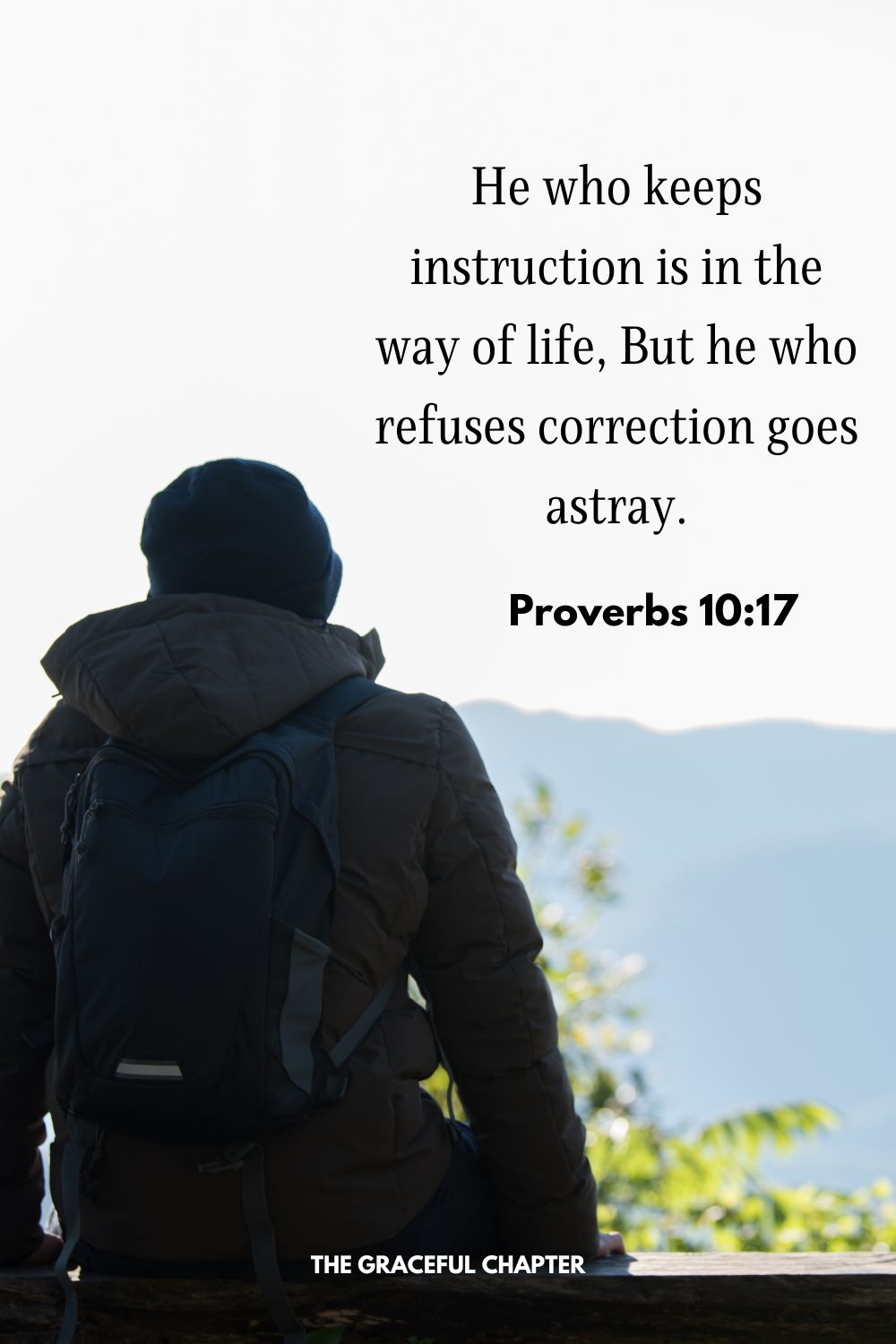 Proverbs 10:17 
He who keeps instruction is in the way of life, But he who refuses correction goes astray.
Acts 5:42
And daily in the temple, and in every house, they did not cease teaching and preaching Jesus as the Christ.
Romans 15:4
For whatever things were written before were written for our learning, that we through the patience and comfort of the Scriptures might have hope.
Proverbs 12:1
Whoever loves instruction loves knowledge, But he who hates correction is stupid.
2 Timothy 2:15
Be diligent to present yourself approved to God, a worker who does not need to be ashamed, rightly dividing the word of truth.
Matthew 5:19 
 Whoever, therefore, breaks one of the least of these commandments and teaches men so, shall be called least in the kingdom of heaven; but whoever does and teaches them, he shall be called great in the kingdom of heaven.
Related Posts
Acts 20:20
How I kept back nothing that was helpful, but proclaimed it to you, and taught you publicly and from house to house.
Colossians 3:16
Let the word of Christ dwell in you richly in all wisdom, teaching and admonishing one another in psalms and hymns and spiritual songs, singing with grace in your hearts to the Lord.
1 Thessalonians 5:11
Therefore comfort each other and edify one another, just as you also are doing.
Learning is deeply rooted in our human nature, and as we strive for academic, personal, and spiritual growth, let us turn to the Bible for guidance and inspiration. Through its verses about learning, we are reminded of the crucial role humility, reverence, and discernment play in our quest for knowledge.
The Bible encourages us to embrace the pursuit of wisdom, emphasizing that true understanding comes from God and that the transformative power of knowledge lies in its ability to preserve and guide us. May these Bible verses on learning inspire us to cultivate a lifelong love for knowledge and to seek wisdom with an open heart.