Kindly subscribe to our youtube channel
Verse – Deuteronomy 32:10-12
In a desert land, he found him, in a barren and howling waste. He shielded him and cared for him; he guarded him as the apple of his eye, like an eagle that stirs up its nest and hovers over its young, that spreads its wings to catch them and carries them aloft. The LORD alone led him; no foreign god was with him.
Reflections – Deuteronomy 32:10-12 – All you need is God
Where are you now in life? Maybe at this point in your life, you feel all alone and that makes you sad and hopeless. Well, one thing I need you to remember is that you are never alone. The Lord your God is always with you.
This bible passage is about Moses calling out the Israelites, for rebelling against God. God saved the Israelites from Egypt and made a covenant with them that He shall be their God and they shall worship Him. But the Israelites rebelled against God and rejected Him(Deuteronomy 32:15).
Moses tried to talk to them to remind them that God is a faithful God, who has been there for them and even their ancestors. He reminded them of how God found Jacob and took care of him and made him a great nation. And now that great nation(Israel) has turned its back on God. Moses wanted to remind his people how good and gracious God is and that they did not need any other god, all they needed was Him, and it was never too late to return to God.
We can learn from this that God will draw close to us if we draw close to Him. God will find us if we seek Him. It doesn't matter that you haven't called on God in a long time. It doesn't matter that you forgot about Him. All you have to do is remember that He is the Lord your God, your Rock, and your Savior.
When you seek Him, He will find you and take care of you. He will watch over you and protect you from anything that wants to harm you. You won't need anybody else. Because when you have God, you have it all. He's the Almighty and there is none greater than Him.
There is no need to seek other small powers on earth, God will always find you if you seek Him. There is no need to seek anybody else, all you need is God, He alone can save you.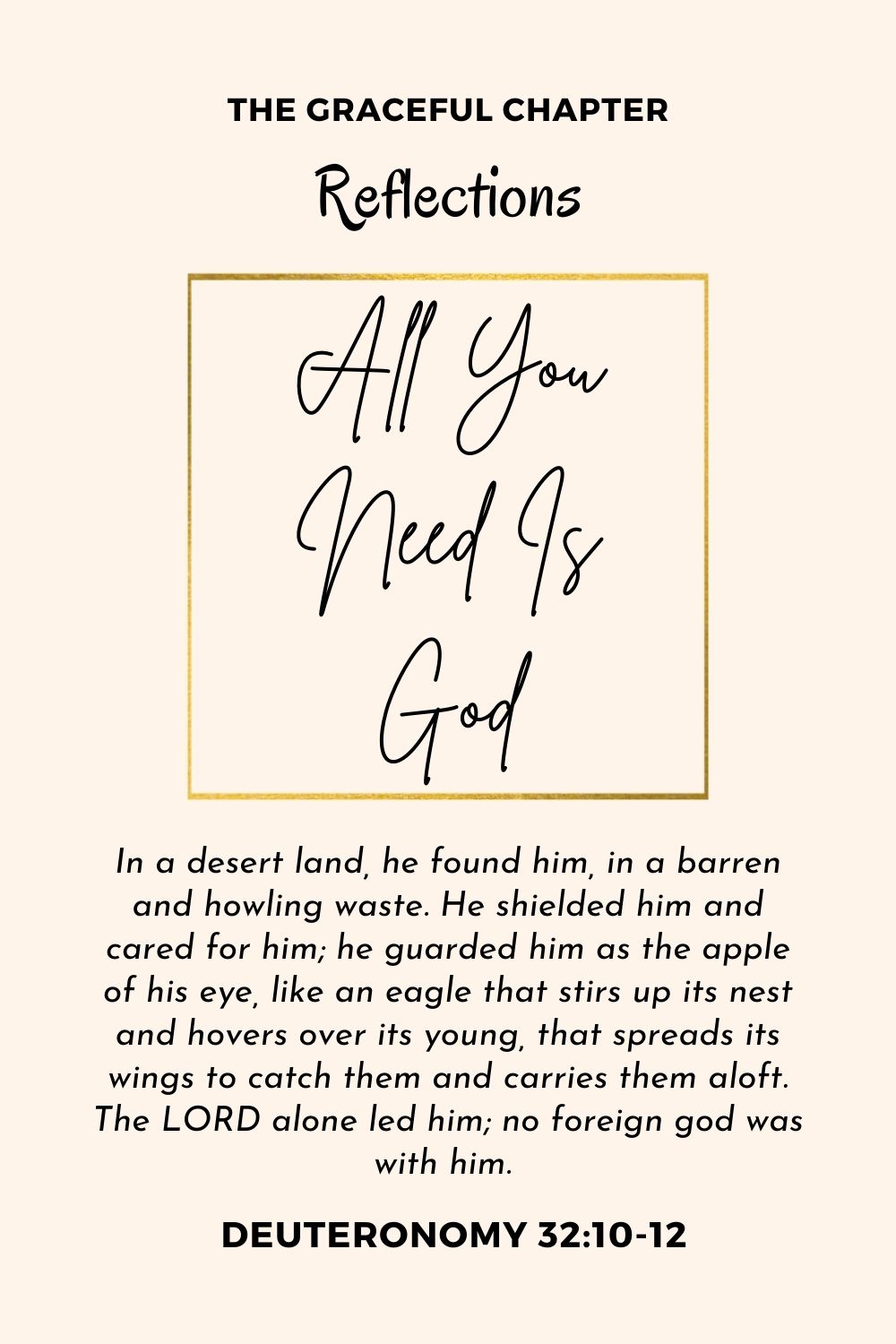 Related Posts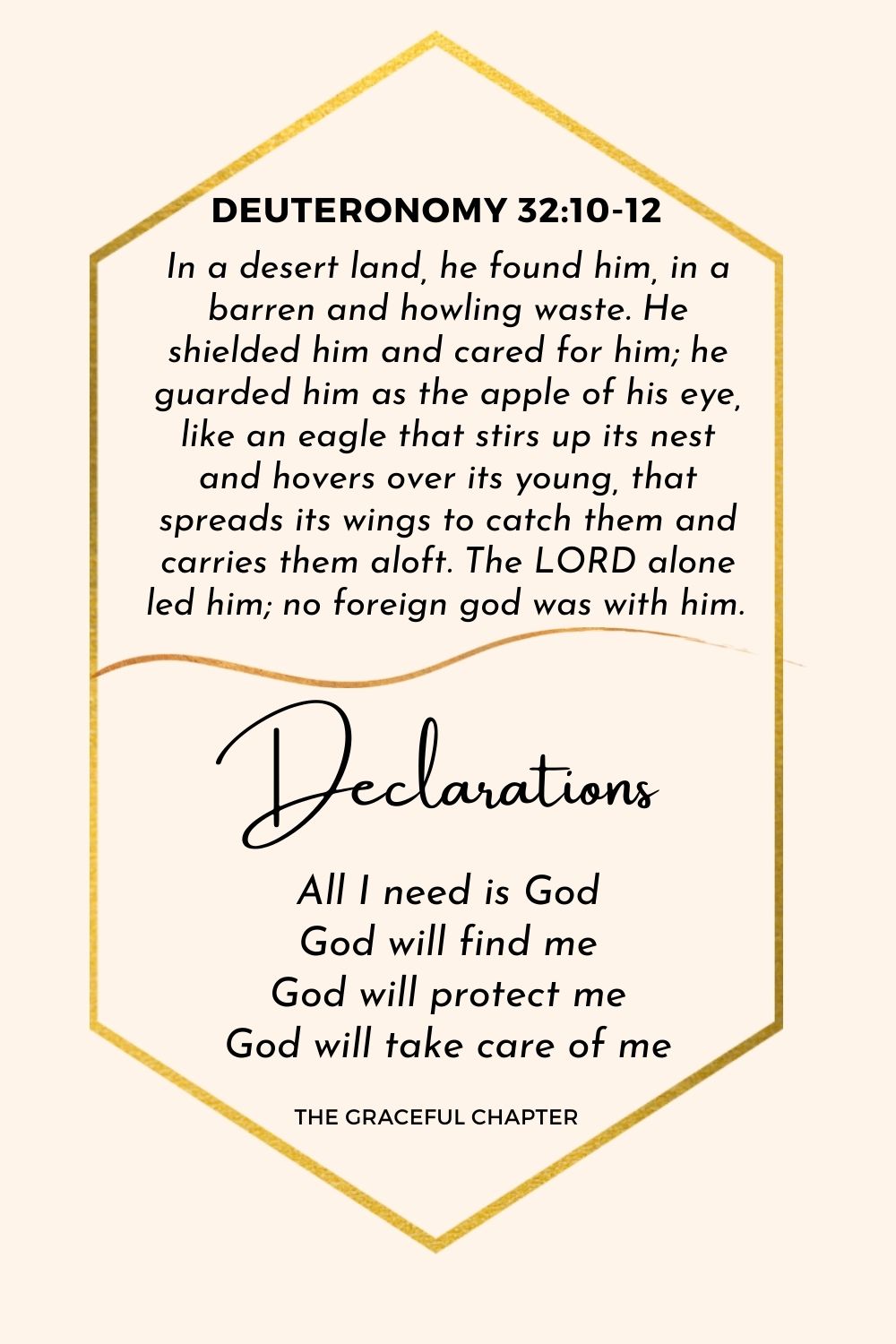 Declaration
All I need is God
God will find me
God will protect me
God will take care of me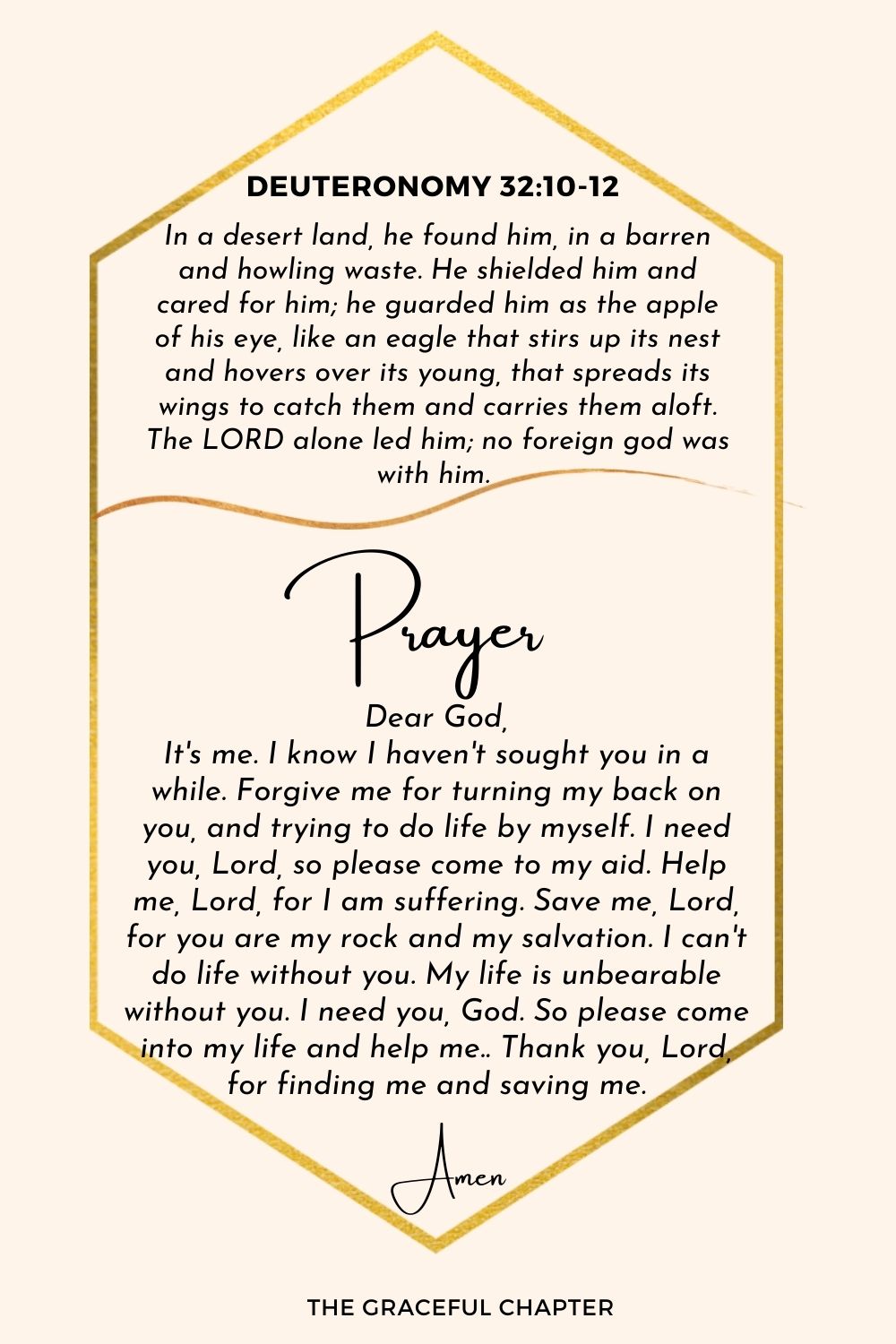 Prayer
Dear God,
It's me. I know I haven't sought you in a while
Forgive me for turning my back on you,
and trying to do life by myself
I need you, Lord, so please come to my aid
Help me, Lord, for I am suffering
Save me, Lord, for you are my rock and my salvation
I can't do life without you
My life is unbearable without you.
I need you, God
So please come into my life and help me.
Thank you, Lord, for finding me and saving me.
Amen