Verse – John 4:13-14
Jesus answered, "Everyone who drinks this water will be thirsty again, but whoever drinks the water I give them will never thirst. Indeed, the water I give them will become in them a spring of water welling up to eternal life."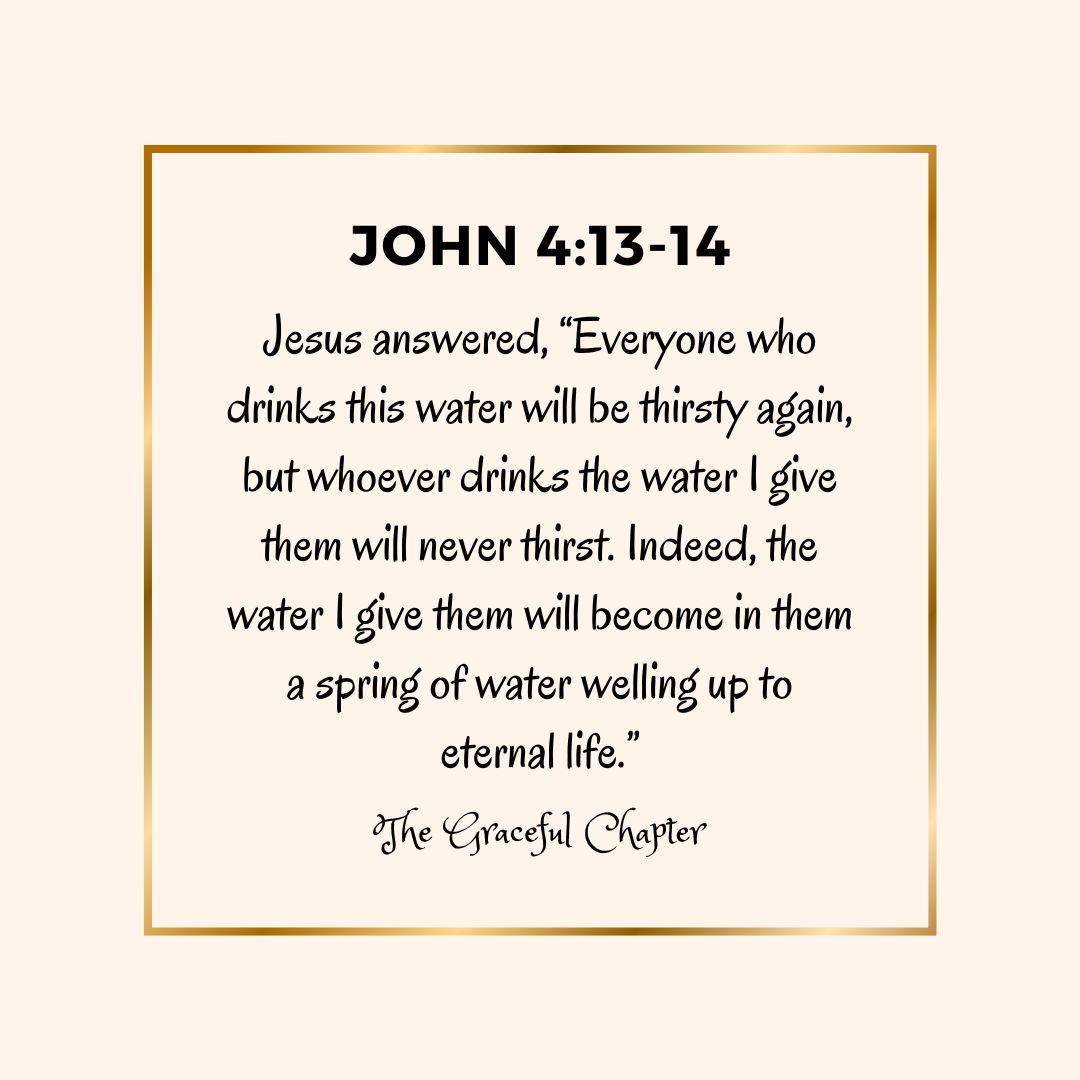 Reflection – John 4:13-14 – Living water
Christ was talking to the Samaritan woman in the heavenly realms. The woman could not fathom that she would meet anyone that holy or spiritual because in her head she wasn't worth anything in the eyes of men.
What Christ revealed to her shocked her because she didn't think that anybody could love a woman like her after everything she had been through. You can imagine the kind of judgmental fingers that would be pointed at her. Christ made her see that there was a world beyond what she saw with her eyes. He showed her that there was someone who loved her even more than she could ever imagine.
That is what Christ offers to you and me. He tries to open our eyes so we can see beyond the judgment and the scorn that we face each day. He wants to give you rest from all you're your burdens.
He wants you to focus on the heavenly things. This is because the heavenly things that Christ offers do not pass away. The water that he offers will not make you thirst anymore. It is water for eternal life because it will never run out.
Declaration
Help me always drink from living waters so I never thirst
Related Posts
Prayer
Dear Lord
Thank you for coming to save me from my disgrace
Thank you that you loved me all through
Thank you for never giving up on me
I yield my life to you
I forfeit all my burdens
I refuse to be discouraged by my past
I embrace the love and joy you bring to me
and thank you for loving me despite my flaws
Amen