You know what they say, "everything is not as it seems". And just because you don't see something, doesn't mean it does not exist.
We are all at war in this world. And I'm not talking about the physical war that military men are fighting in to protect us all.
I'm talking about spiritual battles. Battles we can't see. But just because we can't see them doesn't mean they aren't there.
And they manifest in our lives in various ways. Like obstacles and disappointments that keep happening in your life with no tangible cause.
Sometimes, things just seem to go wrong with no cause and explanation and it looks like all at once, everything is headed downhill and it's all a series of bad news and disappointments.
These are mostly a result of spiritual battles that we are not even aware of. That is why the word of God tells us to be alert and sober-minded so that we don't fall victim to the devil's ploy.
The word of God is our weapon in this battle. So it is important that you pray the word of God over your life and that of your family's.
Fight the good fight with the word of God. Read it, meditate on it and memorize it.
Below are some bible verses about spiritual warfare you can pray over your life.
Bible verses about spiritual warfare
2 Corinthians 10:4-5
The weapons we fight with are not the weapons of the world. On the contrary, they have divine power to demolish strongholds. We demolish arguments and every pretension that sets itself up against the knowledge of God, and we take captive every thought to make it obedient to Christ.

1 John 4:4
You, dear children, are from God and have overcome them, because the one who is in you is greater than the one who is in the world.

1 Timothy 6:12
Fight the good fight of the faith. Take hold of the eternal life to which you were called when you made your good confession in the presence of many witnesses.

James 4:7
Submit yourselves, then, to God. Resist the devil, and he will flee from you.

Isaiah 40:31
But those who hope in the Lord will renew their strength.
They will soar on wings like eagles; they will run and not grow weary, they will walk and not be faint.

Matthew 18:18-19
Truly I tell you, whatever you bind on earth will be bound in heaven, and whatever you loose on earth will be loosed in heaven. Again, truly I tell you that if two of you on earth agree about anything they ask for, it will be done for them by my Father in heaven.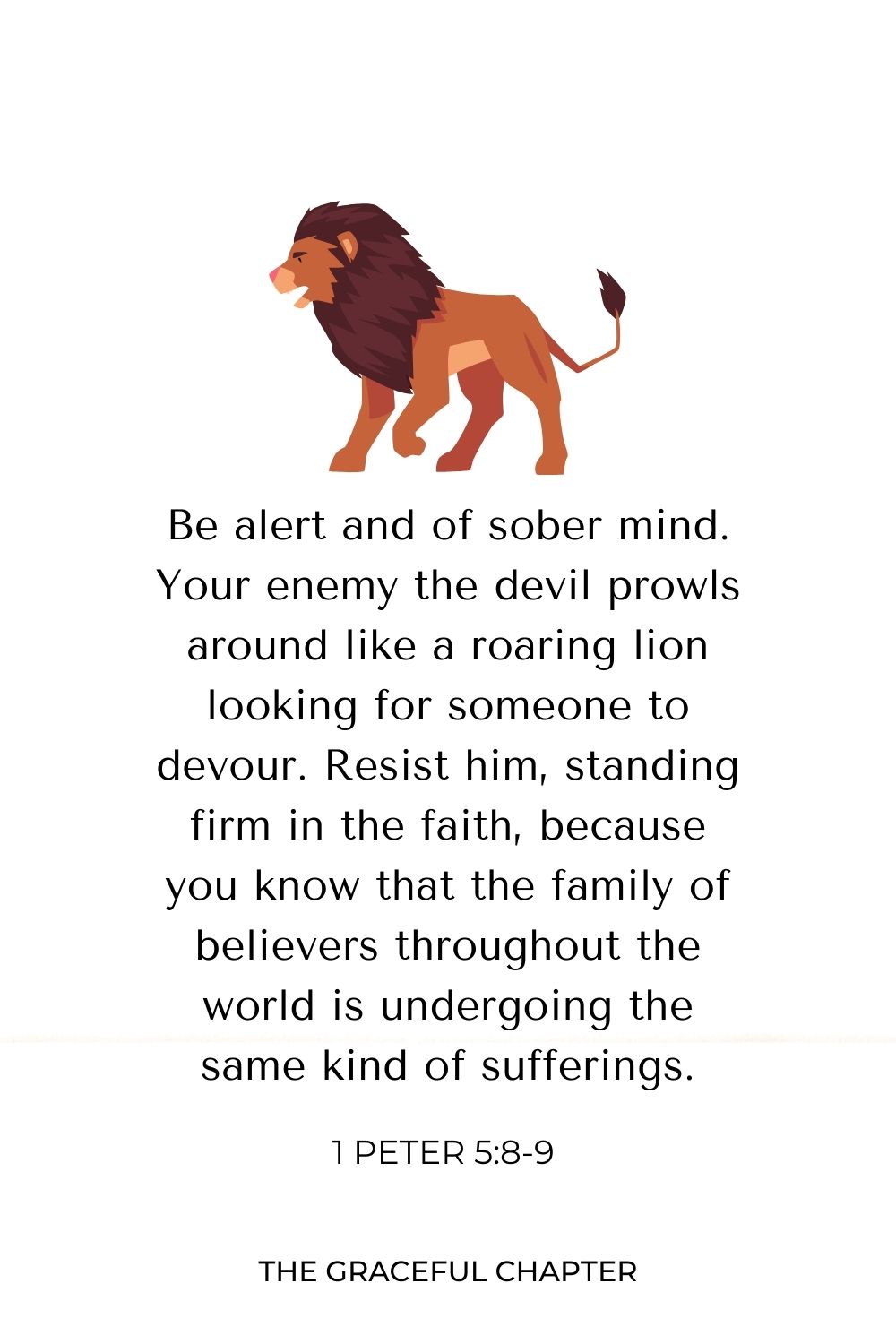 1 Peter 5:8-9
Be alert and of sober mind. Your enemy the devil prowls around like a roaring lion looking for someone to devour. Resist him, standing firm in the faith, because you know that the family of believers throughout the world is undergoing the same kind of sufferings.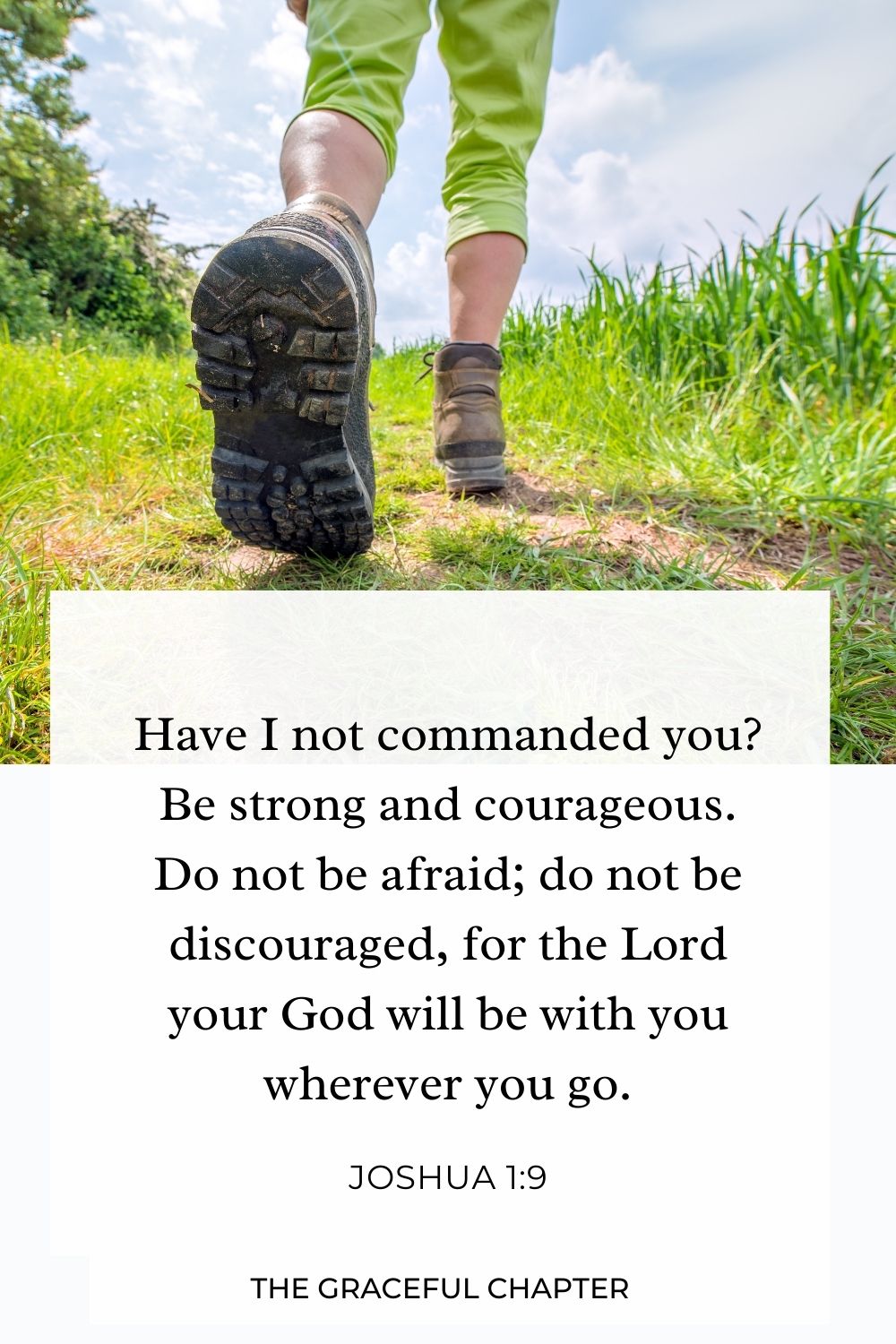 Joshua 1:9
Have I not commanded you? Be strong and courageous. Do not be afraid; do not be discouraged, for the Lord your God will be with you wherever you go.

Psalm 18:39
You armed me with strength for battle; you humbled my adversaries before me.

Psalm 44:5
Through you we push back our enemies; through your name we trample our foes.

John 10:10
The thief comes only to steal and kill and destroy; I have come that they may have life, and have it to the full.

Colossians 1:13-14
For he has rescued us from the dominion of darkness and brought us into the kingdom of the Son he loves, in whom we have redemption, the forgiveness of sins.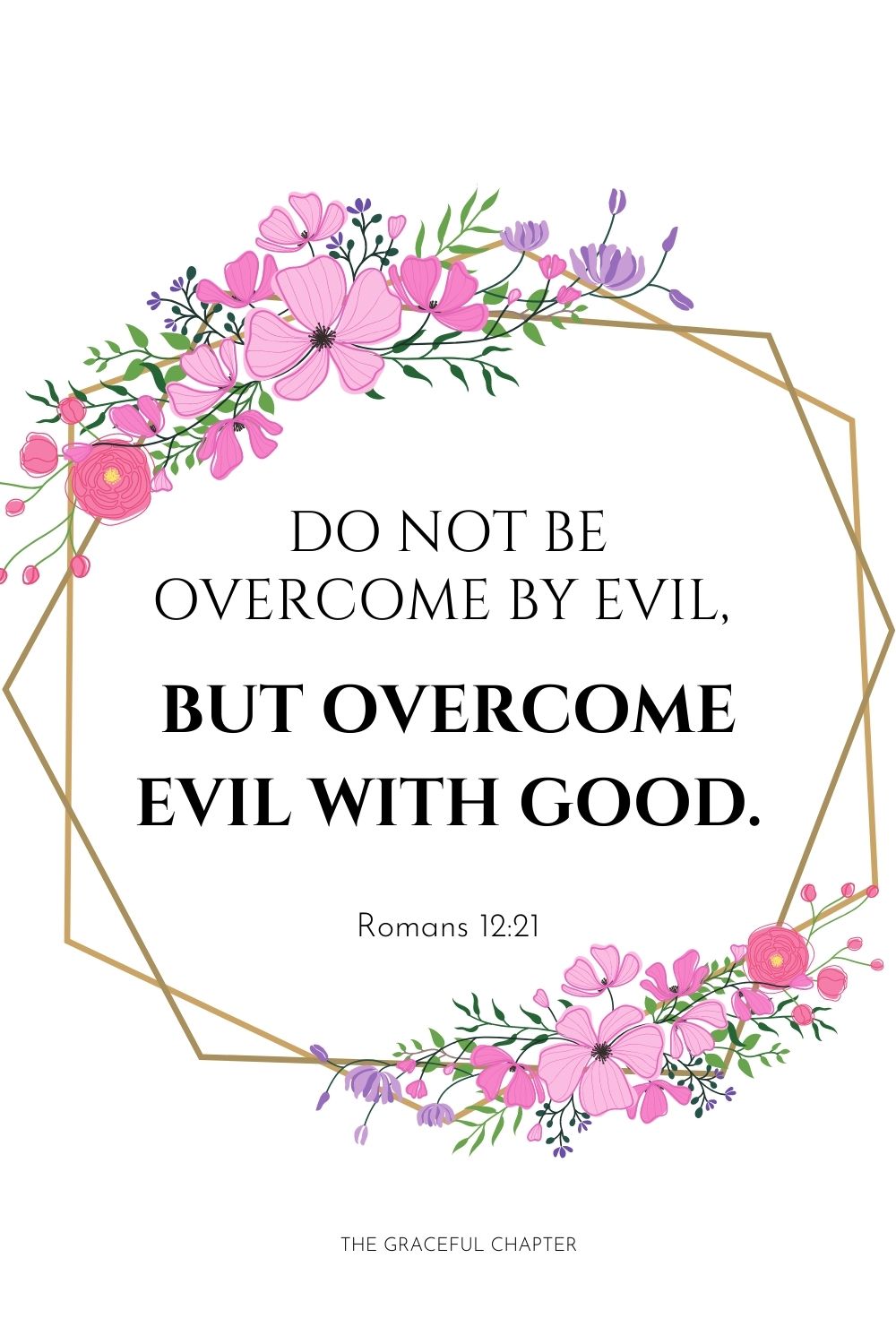 Romans 12:21
Do not be overcome by evil, but overcome evil with good.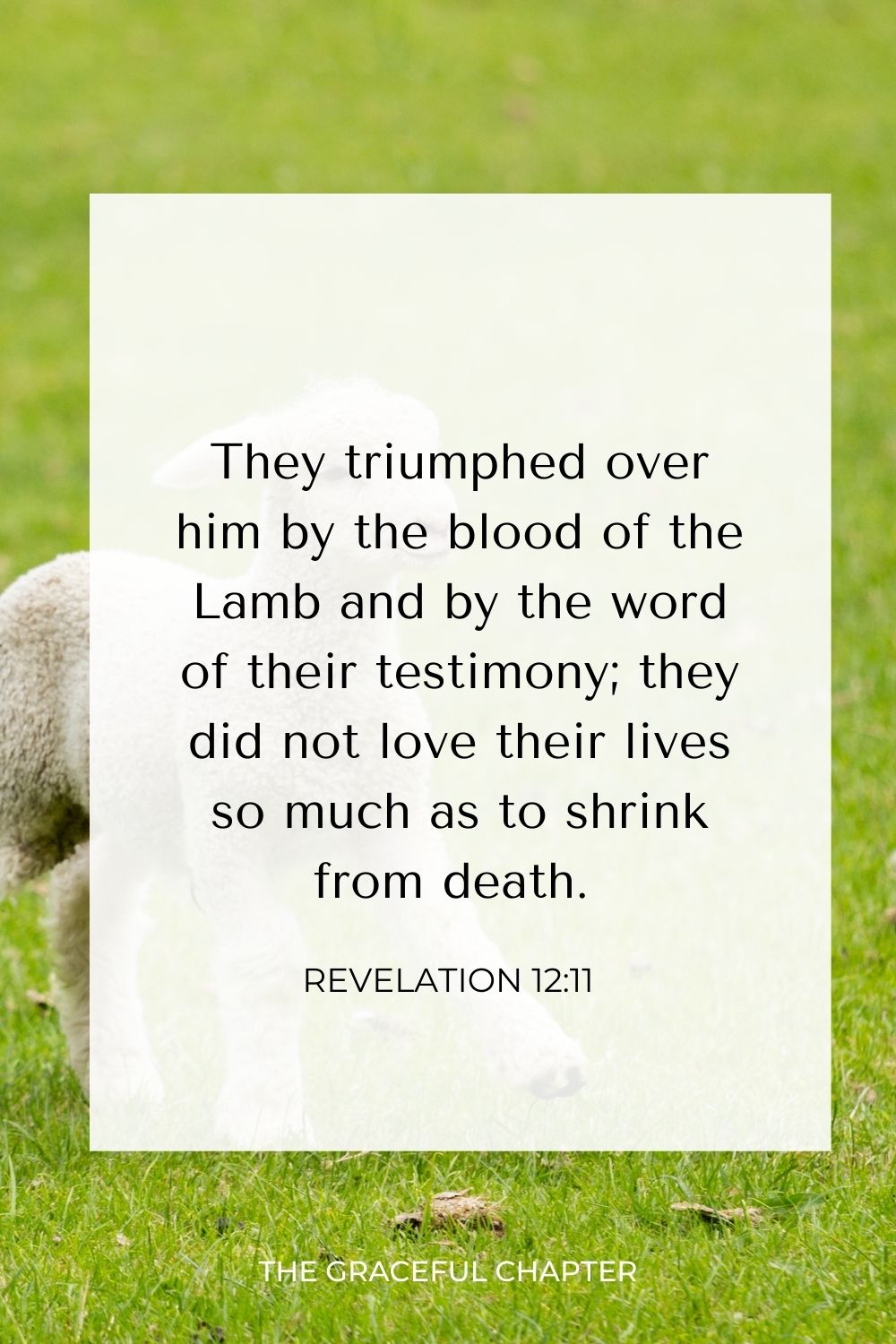 Revelation 12:11
They triumphed over him by the blood of the Lamb
and by the word of their testimony; they did not love their lives so much as to shrink from death.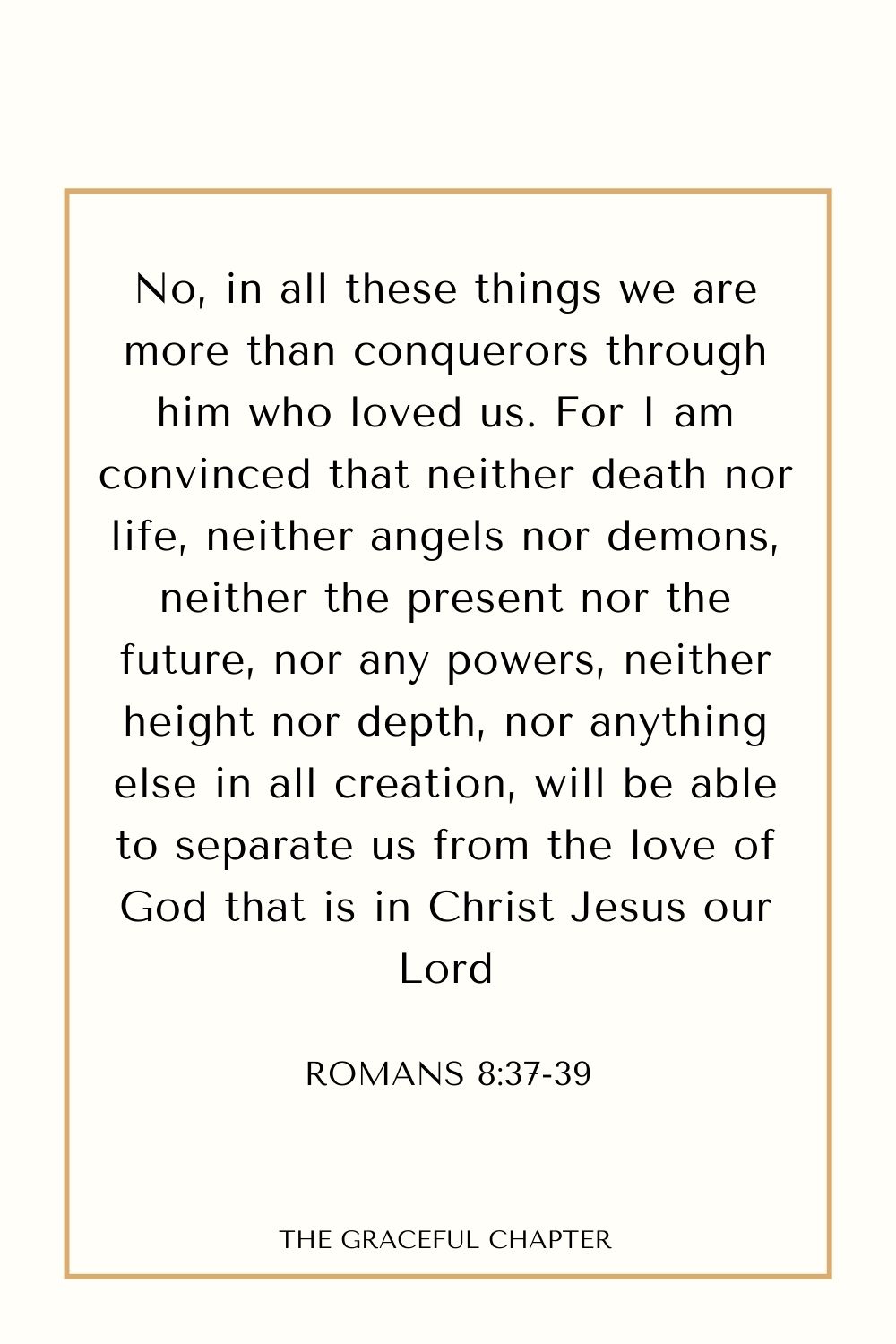 Romans 8:37-39
No, in all these things we are more than conquerors through him who loved us. For I am convinced that neither death nor life, neither angels nor demons, neither the present nor the future, nor any powers, neither height nor depth, nor anything else in all creation, will be able to separate us from the love of God that is in Christ Jesus our Lord


John 16:33
I have told you these things, so that in me you may have peace. In this world, you will have trouble. But take heart! I have overcome the world.

Ephesians 6:10-11
Finally, be strong in the Lord and in his mighty power. Put on the full armor of God, so that you can take your stand against the devil's schemes.

2 Thessalonians 3:3
But the Lord is faithful, and he will strengthen you and protect you from the evil one

Deuteronomy 28:7
The Lord will grant that the enemies who rise up against you will be defeated before you. They will come at you from one direction but flee from you in seven.

2 Chronicles 20:15
He said: "Listen, King Jehoshaphat and all who live in Judah and Jerusalem! This is what the Lord says to you: 'Do not be afraid or discouraged because of this vast army. For the battle is not yours, but God's.

1 Corinthians 10:13
No temptation has overtaken you except what is common to mankind. And God is faithful; he will not let you be tempted beyond what you can bear. But when you are tempted, he will also provide a way out so that you can endure it.

Isaiah 54:17
No weapon forged against you will prevail, and you will refute every tongue that accuses you.
This is the heritage of the servants of the Lord and this is their vindication from me,"
declares the Lord.

Zechariah 4:6
So he said to me, "This is the word of the Lord to Zerubbabel: 'Not by might nor by power, but by my Spirit,' says the Lord Almighty.

Deuteronomy 3:22
Do not be afraid of them; the Lord your God himself will fight for you.

Romans 8:31
What, then, shall we say in response to these things? If God is for us, who can be against us?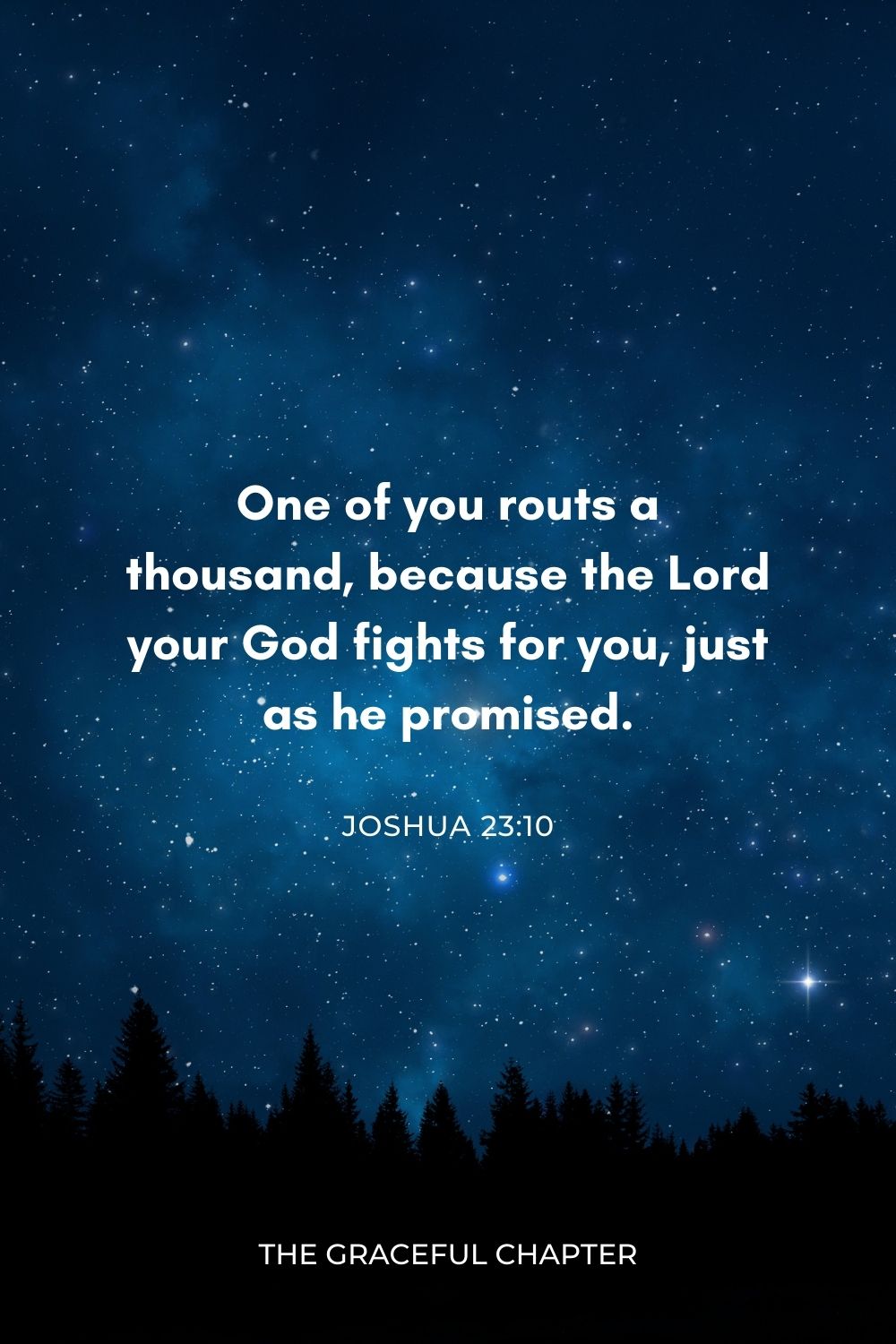 Joshua 23:10
One of you routs a thousand, because the Lord your God fights for you, just as he promised.

Luke 10:19
I have given you authority to trample on snakes and scorpions and to overcome all the power of the enemy; nothing will harm you.

Ephesians 6:12
For our struggle is not against flesh and blood, but against the rulers, against the authorities, against the powers of this dark world, and against the spiritual forces of evil in the heavenly realms.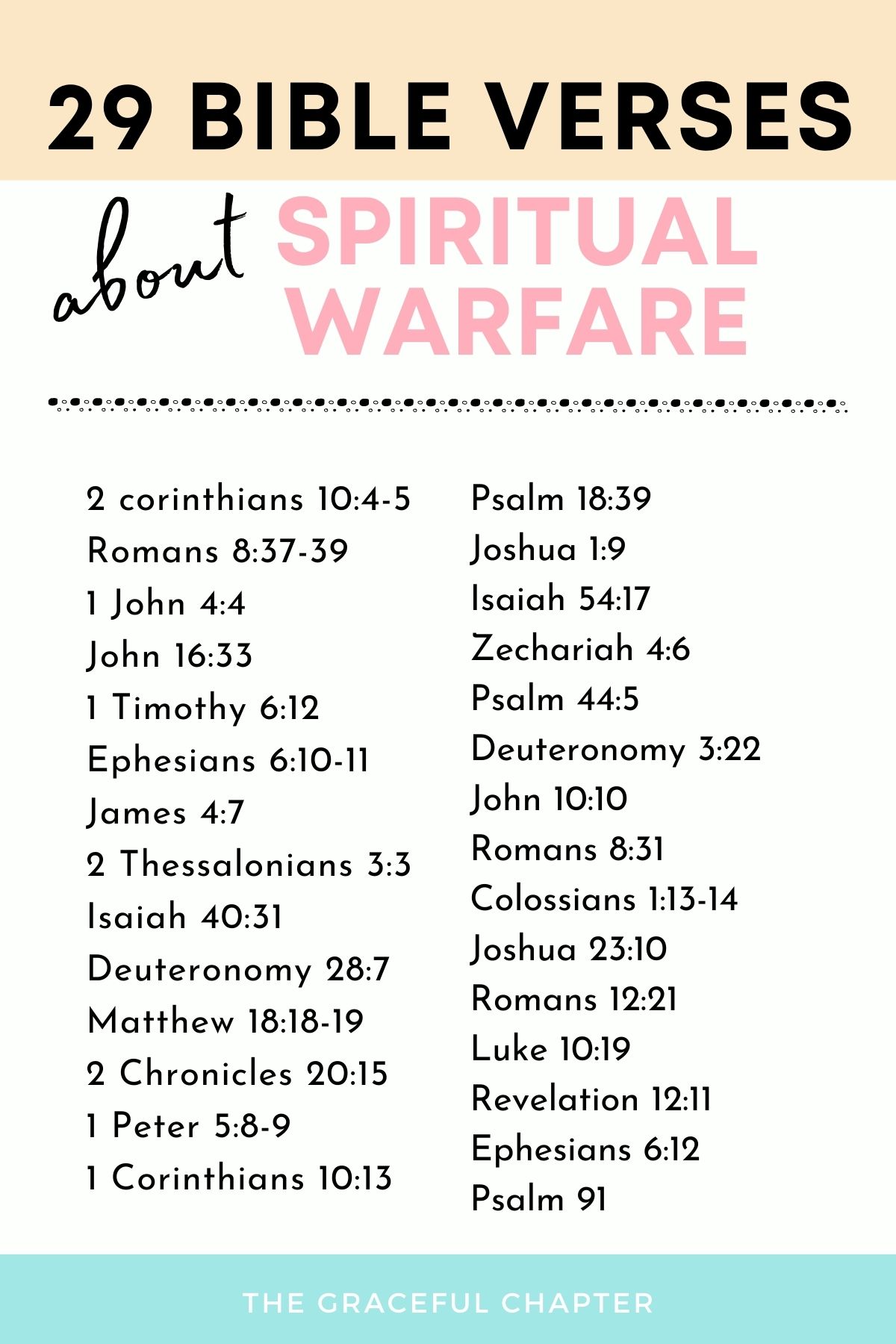 Related Posts
Psalm 91 spiritual warfare prayer verse
Whoever dwells in the shelter of the Most High will rest in the shadow of the Almighty. I will say of the Lord, "He is my refuge and my fortress, my God, in whom I trust."
Surely he will save you from the fowler's snare and from the deadly pestilence. He will cover you with his feathers, and under his wings, you will find refuge; his faithfulness will be your shield and rampart.
You will not fear the terror of night, nor the arrow that flies by day, nor the pestilence that stalks in the darkness, nor the plague that destroys at midday.
A thousand may fall at your side, ten thousand at your right hand,
but it will not come near you. You will only observe with your eyes and see the punishment of the wicked.
If you say, "The Lord is my refuge," and you make the Most High your dwelling, no harm will overtake you, no disaster will come near your tent.
For he will command his angels concerning you to guard you in all your ways; they will lift you up in their hands so that you will not strike your foot against a stone. You will tread on the lion and the cobra; you will trample the great lion and the serpent.
Because he loves me," says the Lord, "I will rescue him; I will protect him, for he acknowledges my name. He will call on me, and I will answer him;
I will be with him in trouble, I will deliver him and honor him.
With long life, I will satisfy him and show him my salvation."