As humans, one thing that will surely happen to you is that someone is going to offend you and you are going to offend someone too. That is why the saying goes "to err is human". But what happens when someone offends you, do you hold on to it and get angry at them, or do you forgive?
The Bible encourages us to forgive. So that no matter what someone does, you should just forgive and let it all go. Holding on to the pains that people cause you can be detrimental to your physical, emotional, mental, and spiritual wellbeing. That is why it is important to forgive.
If you are trying to forgive someone but finding it hard to do so, get our 31-day forgiveness bible study workbook. This Bible study workbook will take you through a forgiveness journey, where you will learn about how God forgives our sins and how you can find the strength to forgive others and move on with your life.
Here are a few bible verses about forgiveness to help you realize how God forgives us our sins always and why we should also forgive others.
Bible verses about forgiveness from God
Hebrews 8:12
For I will forgive their wickedness and will remember their sins no more.

Psalm 86:5
You, Lord, are forgiving and good, abounding in love to all who call to you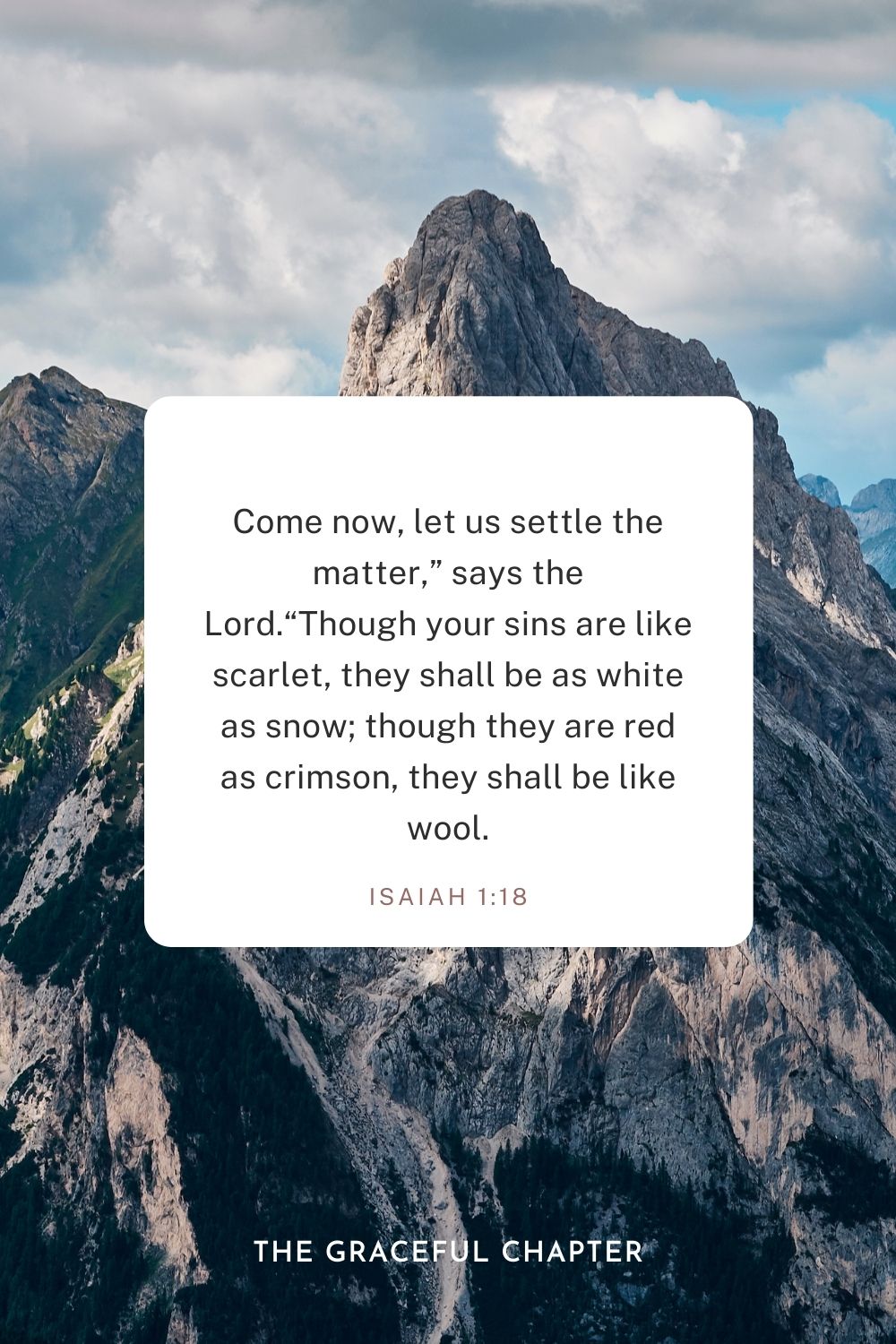 Isaiah 1:18
Come now, let us settle the matter," says the Lord.
"Though your sins are like scarlet, they shall be as white as snow; though they are red as crimson, they shall be like wool.

1 John 1:9
If we confess our sins, he is faithful and just and will forgive us our sins and purify us from all unrighteousness.

Psalm 32:1
Blessed is the one whose transgressions are forgiven, whose sins are covered.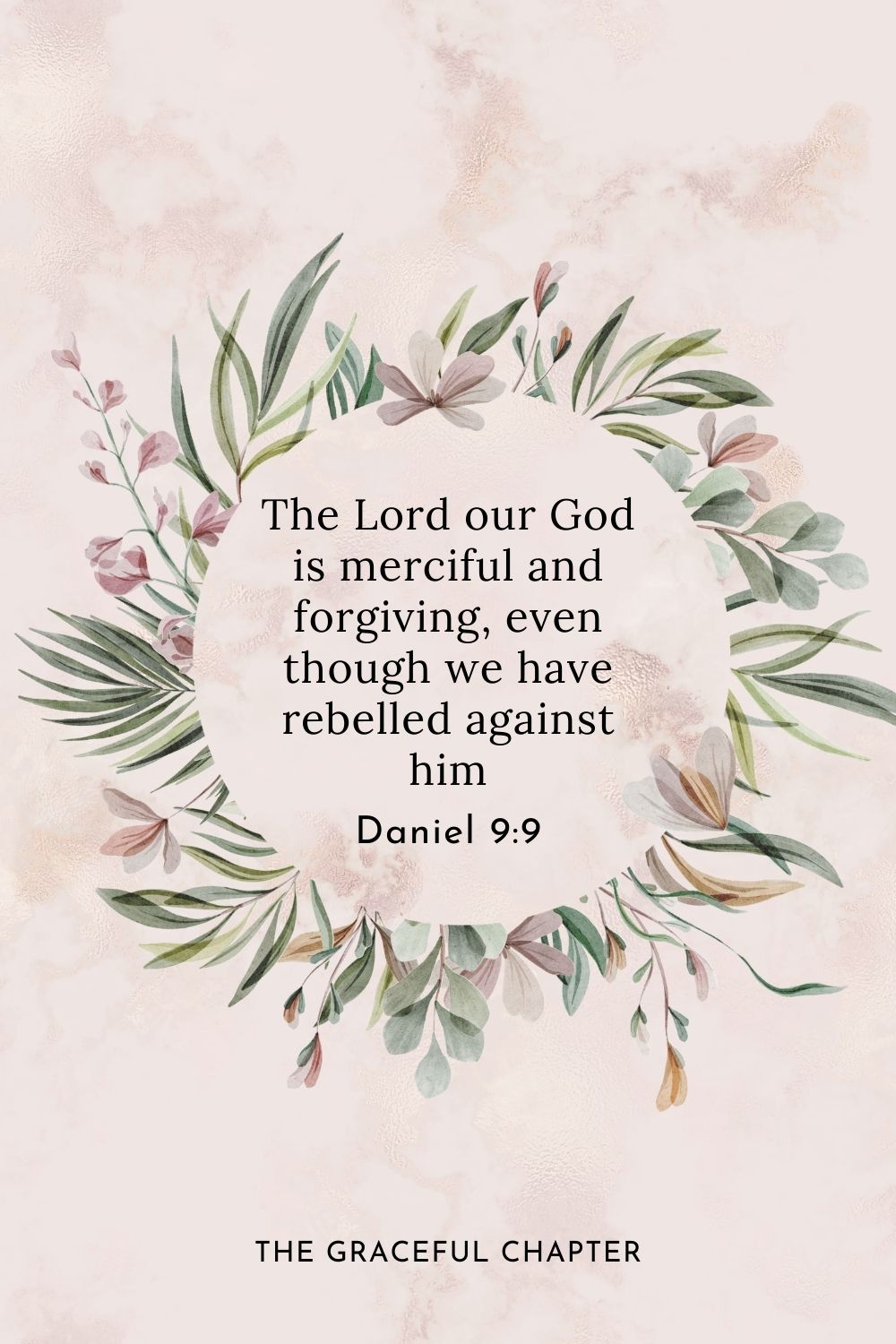 Daniel 9:9
The Lord our God is merciful and forgiving, even though we have rebelled against him

Matthew 26:28
This is my blood of the covenant, which is poured out for many for the forgiveness of sins.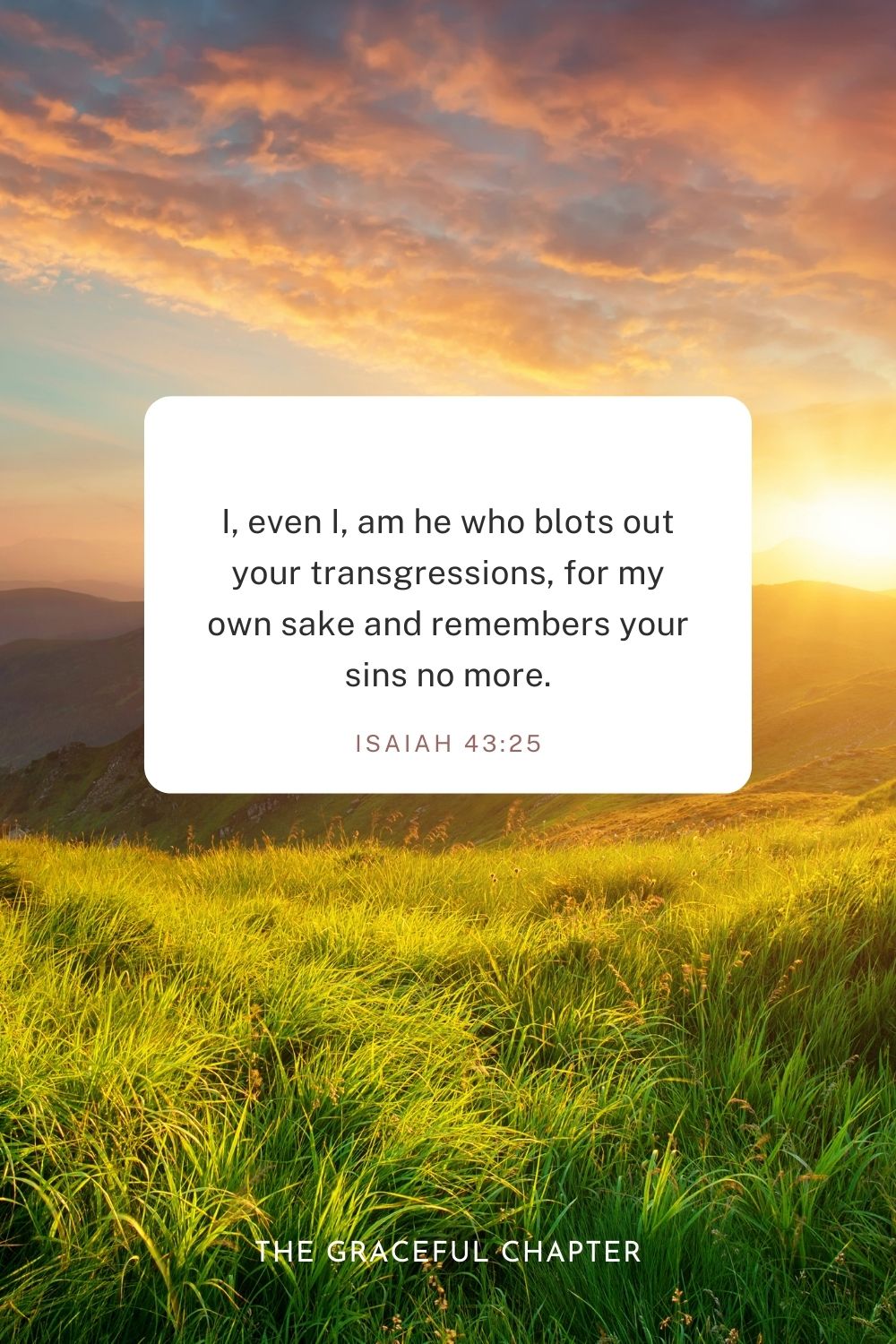 Isaiah 43:25
I, even I, am he who blots out
your transgressions, for my own sake, and remembers your sins no more.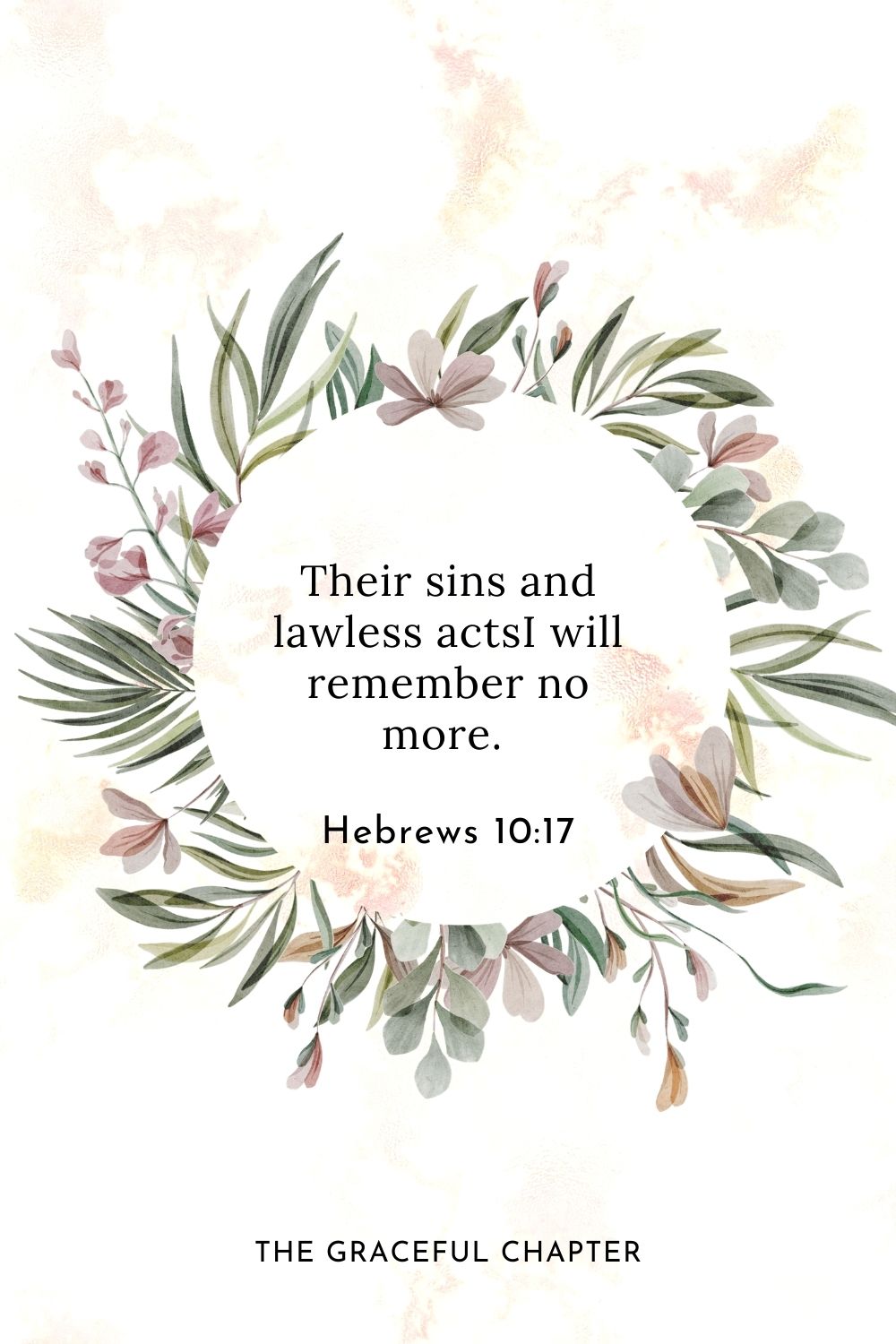 Hebrews 10:17
Their sins and lawless acts
I will remember no more.

Psalm 130:3-4
If you, Lord, kept a record of sins, Lord, who could stand? But with you there is forgiveness, so that we can, with reverence, serve you

Micah 7:18-19
Who is a God like you, who pardons sin and forgives the transgression of the remnant of his inheritance? You do not stay angry forever
but delight to show mercy. You will again have compassion on us; you will tread our sins underfoot and hurl all our iniquities into the depths of the sea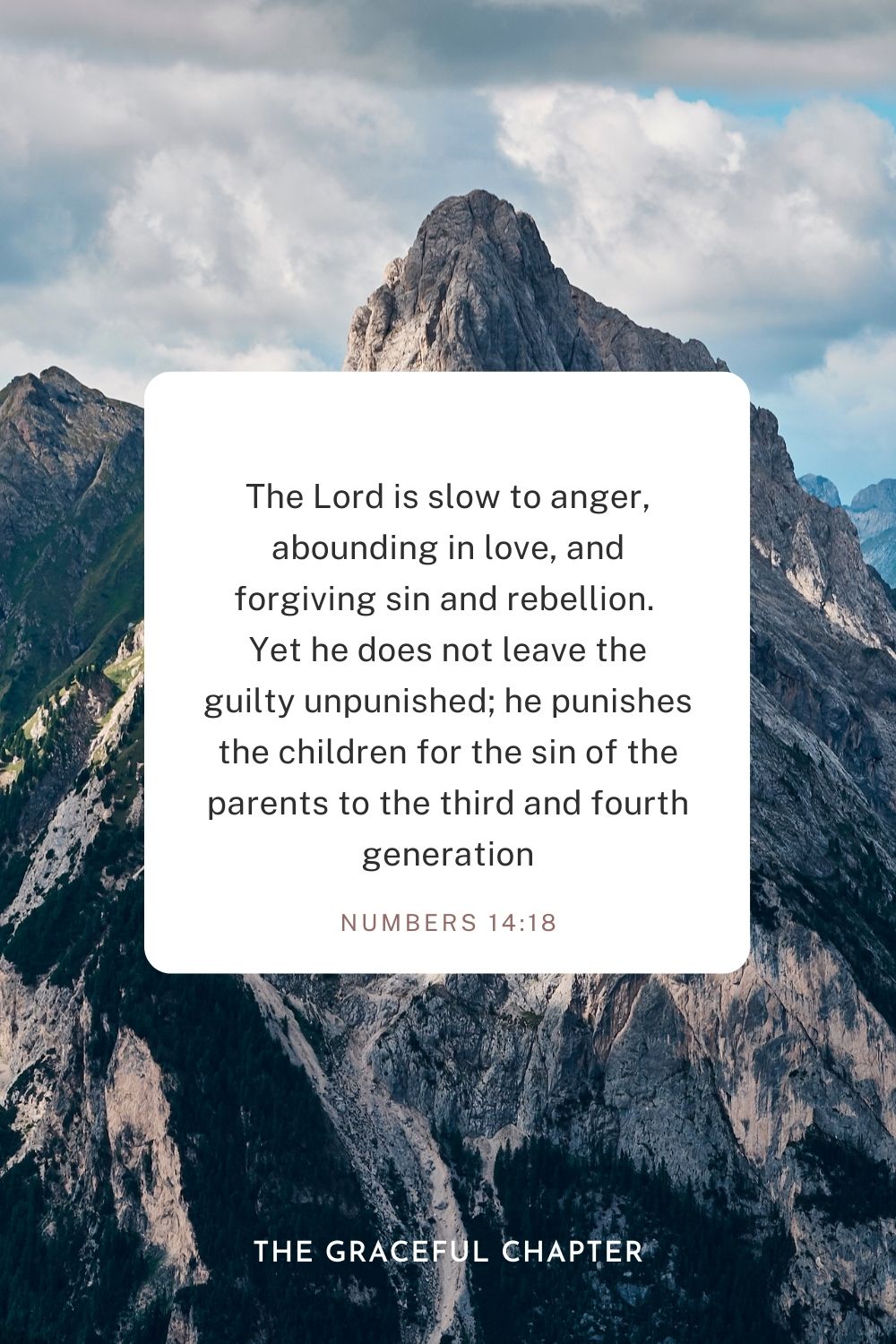 Numbers 14:18
The Lord is slow to anger, abounding in love, and forgiving sin and rebellion. Yet he does not leave the guilty unpunished; he punishes the children for the sin of the parents to the third and fourth generation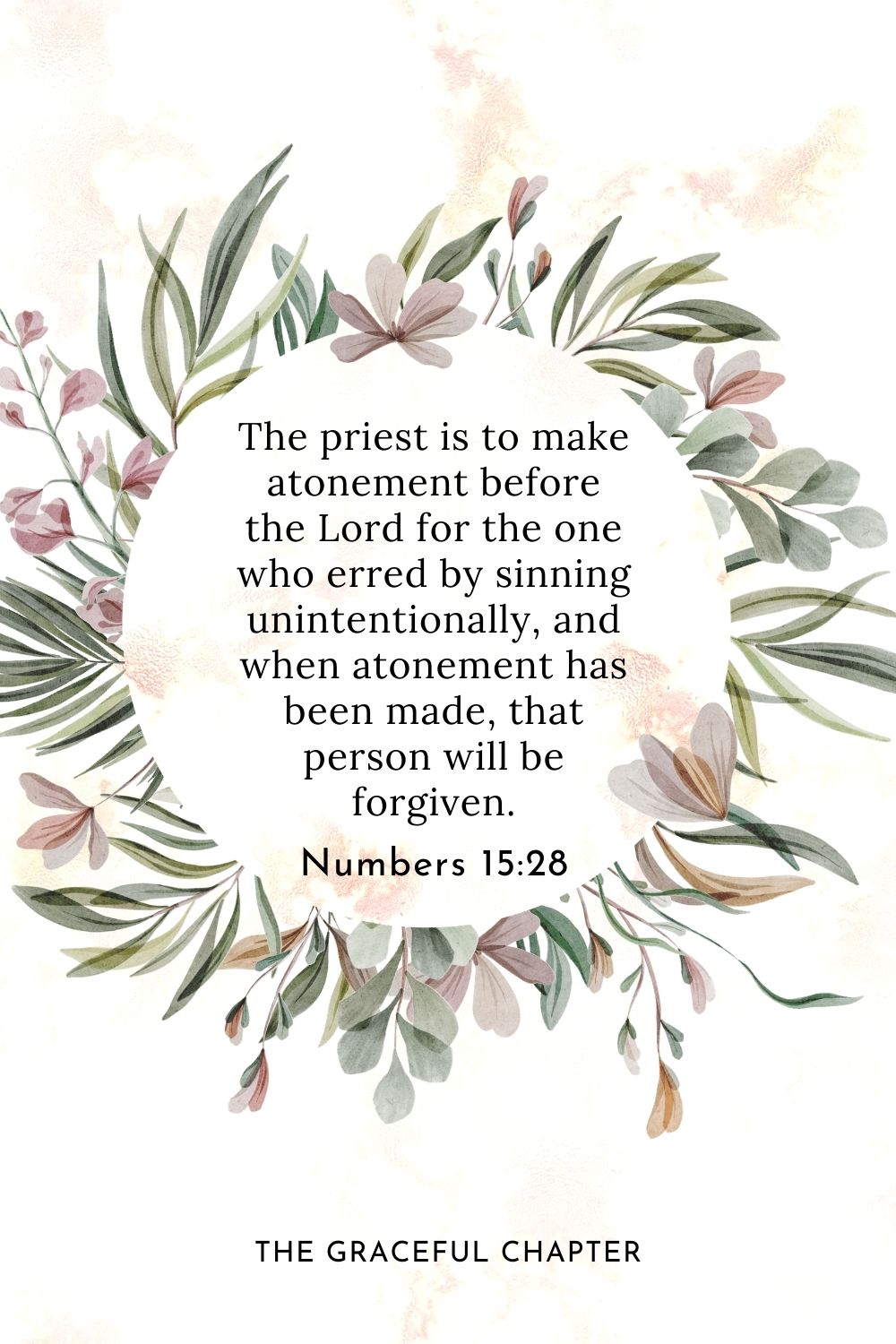 Numbers 15:28
The priest is to make atonement before the Lord for the one who erred by sinning unintentionally, and when atonement has been made, that person will be forgiven.

Ephesians 1:7-8
In him, we have redemption through his blood, the forgiveness of sins, in accordance with the riches of God's grace that he lavished on us. With all wisdom and understanding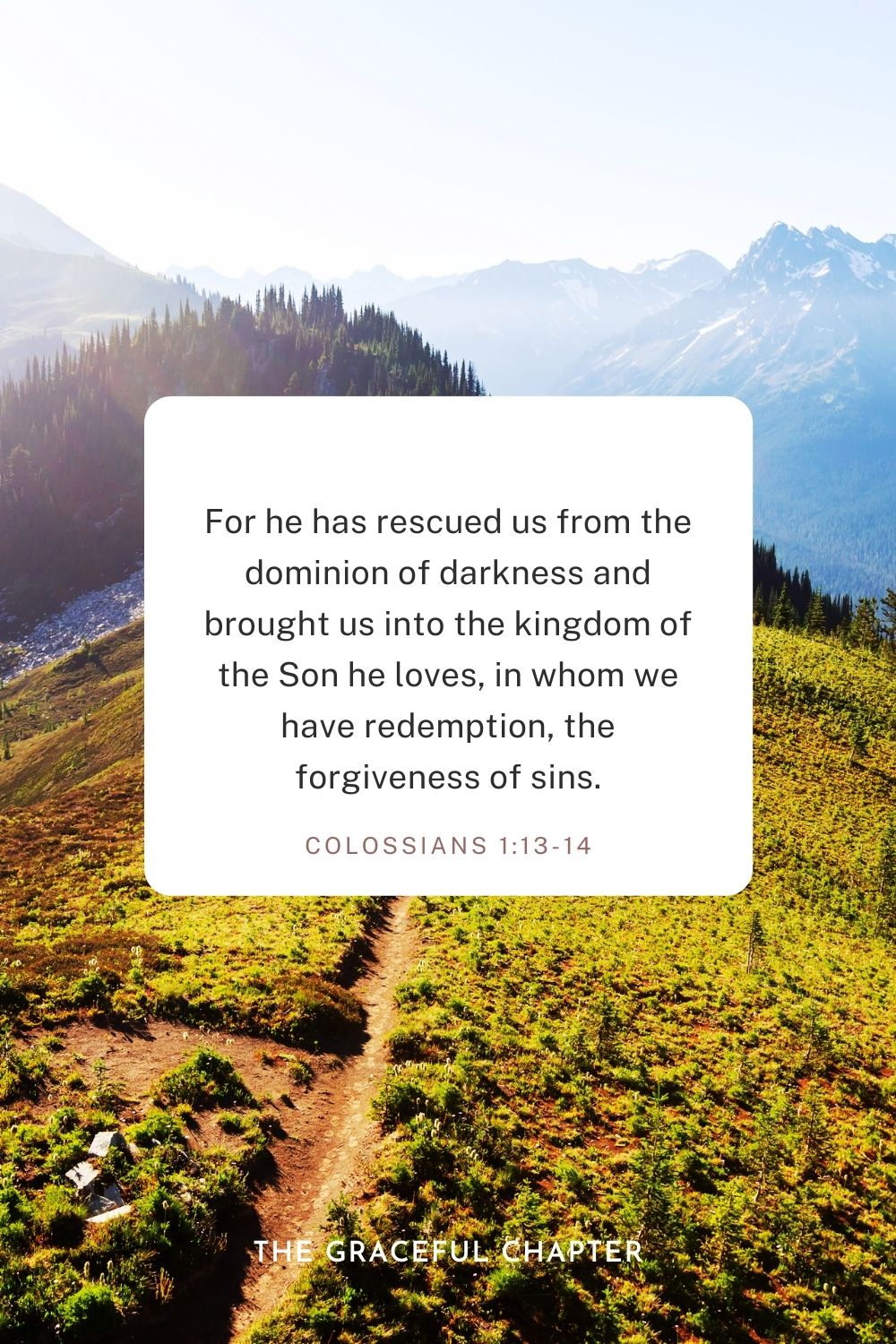 Colossians 1:13-14
For he has rescued us from the dominion of darkness and brought us into the kingdom of the Son he loves, in whom we have redemption, the forgiveness of sins.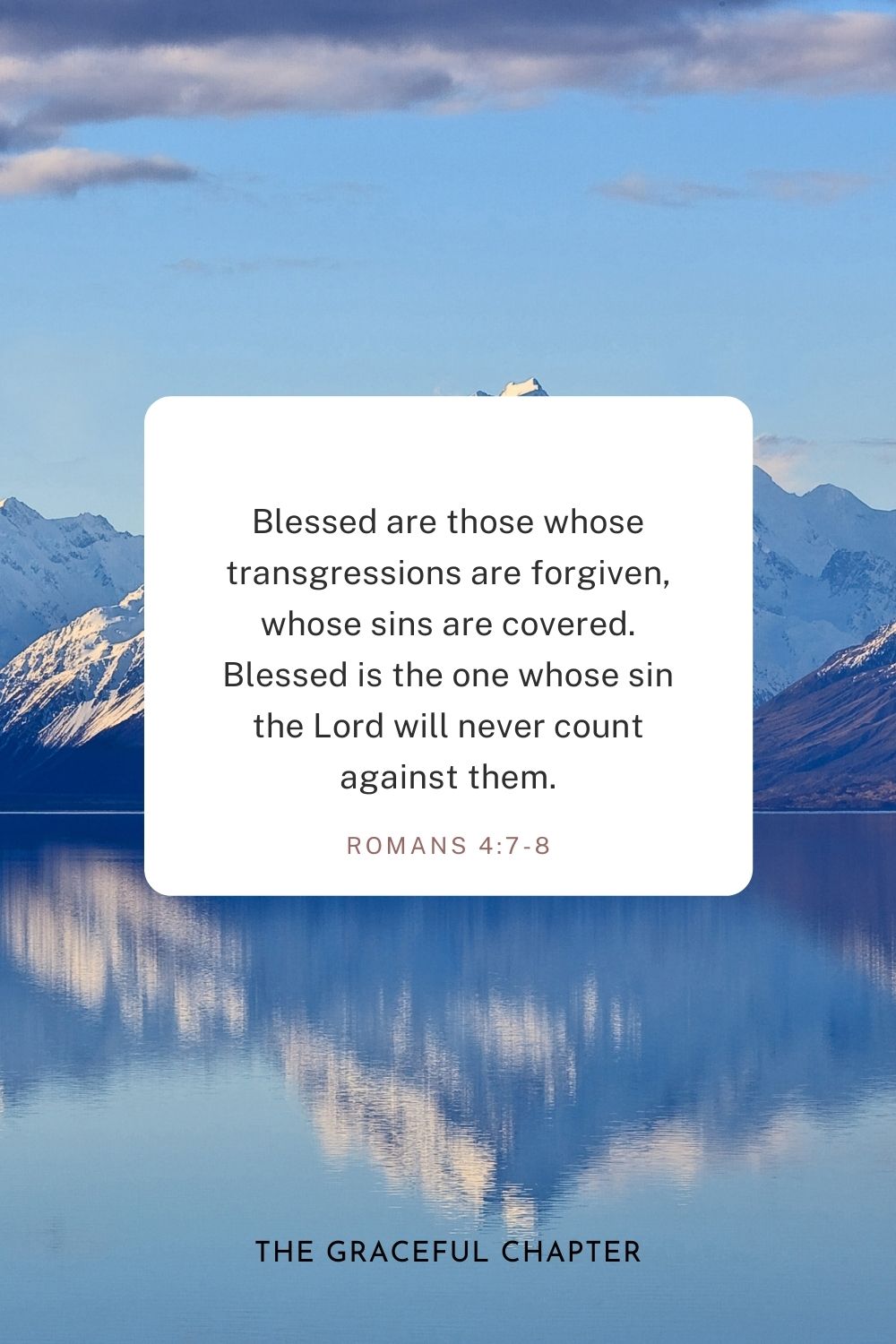 Romans 4:7-8
Blessed are those whose transgressions are forgiven, whose sins are covered.
Blessed is the one whose sin the Lord will never count against them.

Luke 7:47
Therefore, I tell you, her many sins have been forgiven as her great love has shown. But whoever has been forgiven little loves little.

Related Posts
Bible verses about forgiving others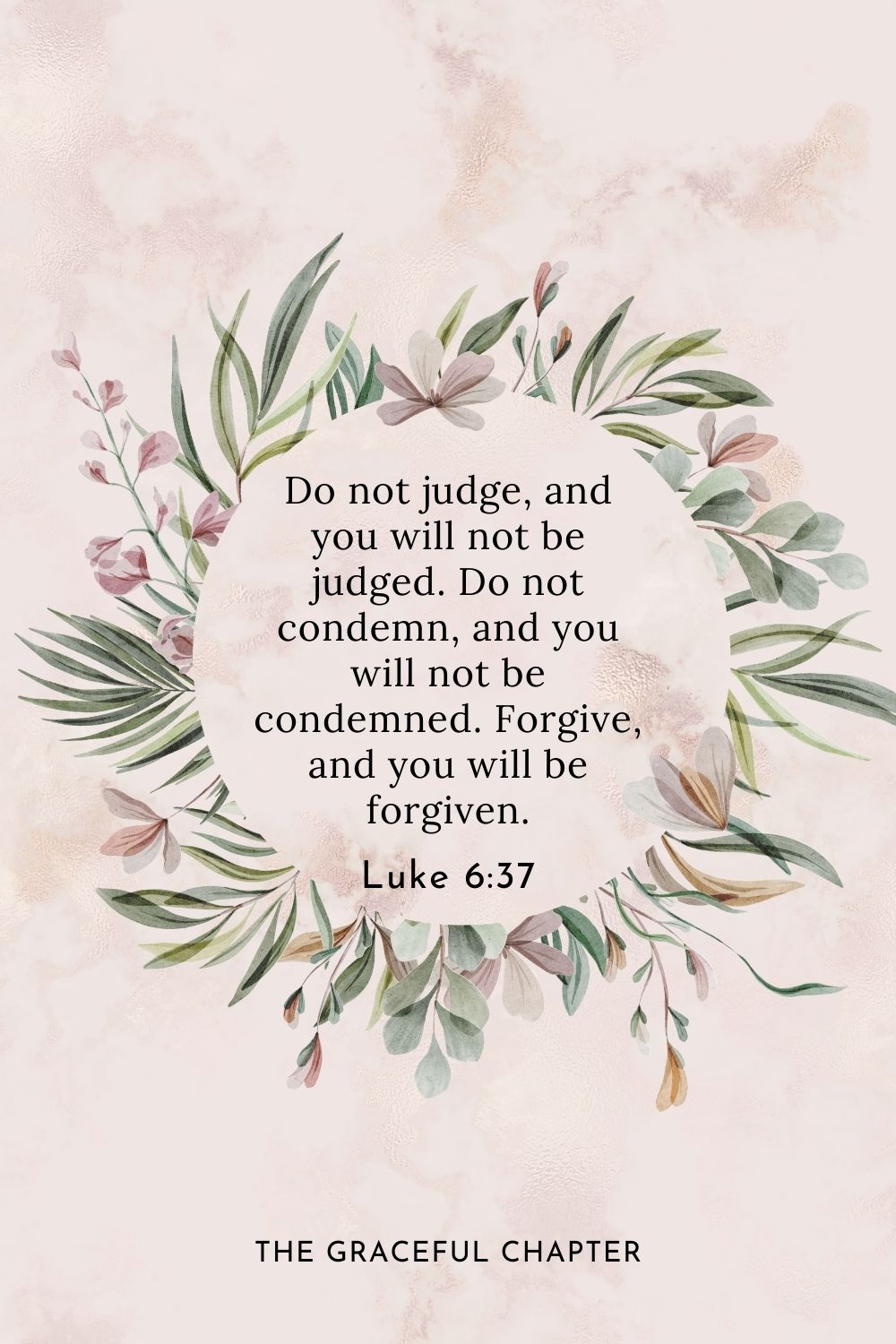 Luke 6:37
Do not judge, and you will not be judged. Do not condemn, and you will not be condemned. Forgive, and you will be forgiven.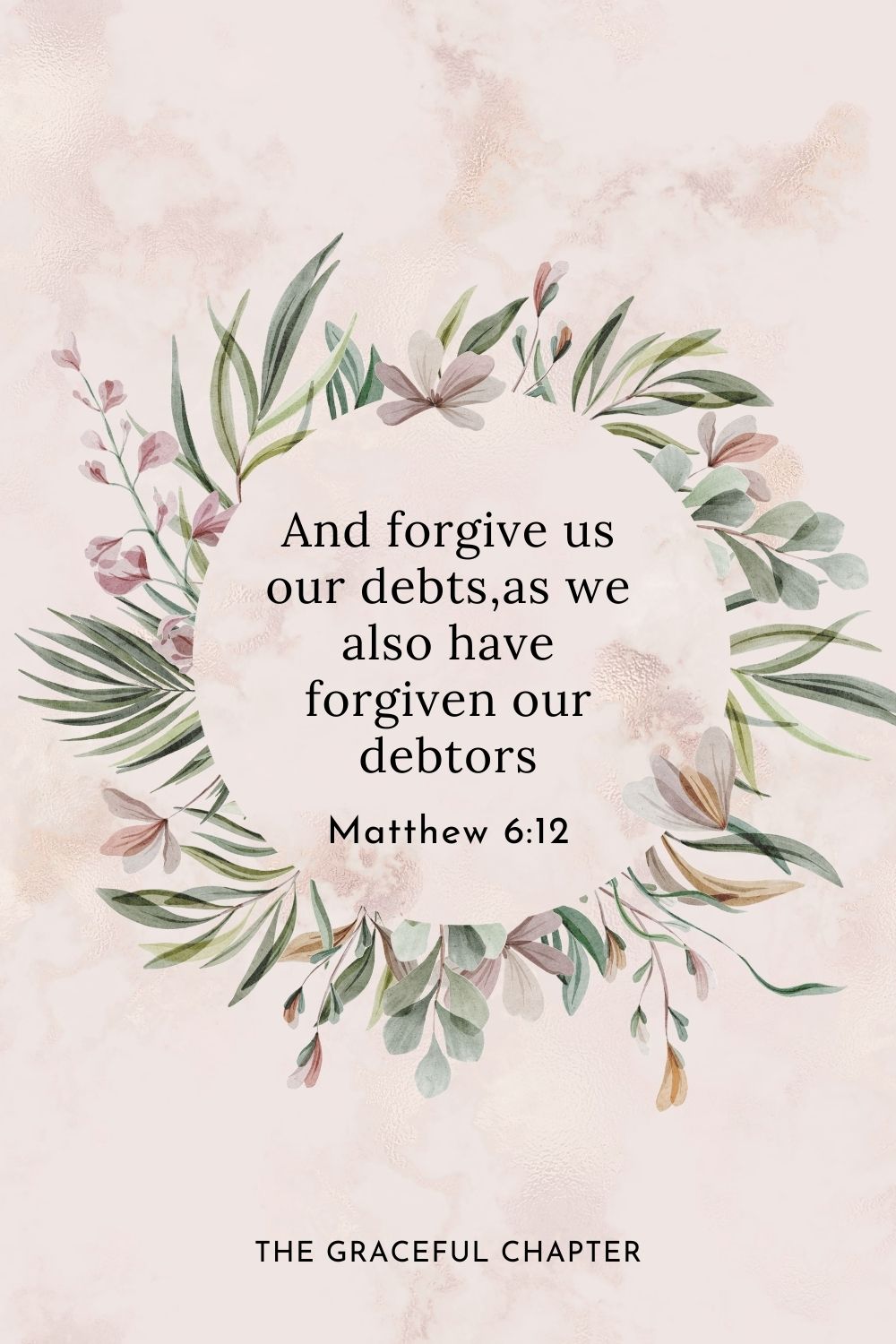 Matthew 6:12
And forgive us our debts,
as we also have forgiven our debtors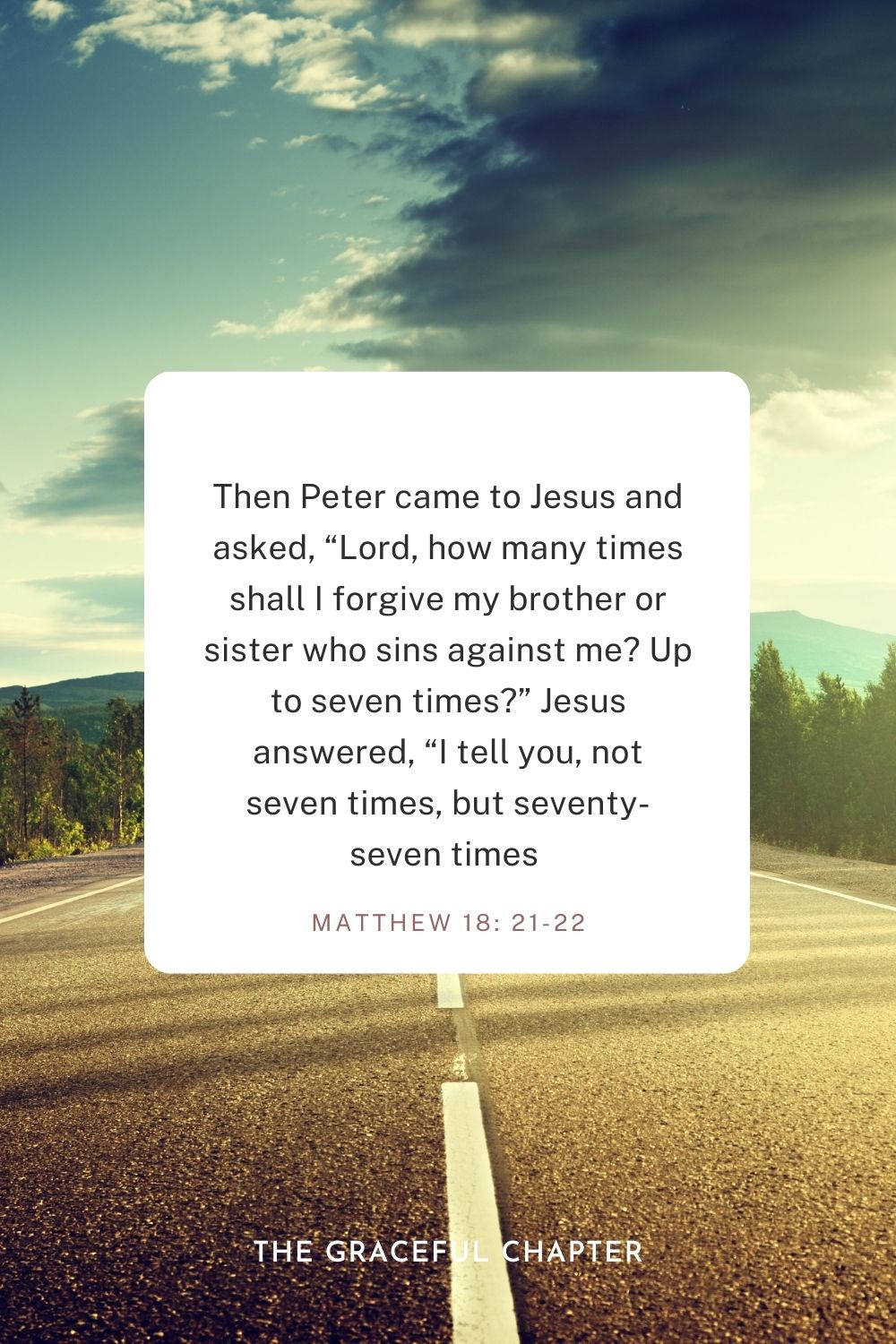 Matthew 18: 21-22
Then Peter came to Jesus and asked, "Lord, how many times shall I forgive my brother or sister who sins against me? Up to seven times?" Jesus answered, "I tell you, not seven times, but seventy-seven times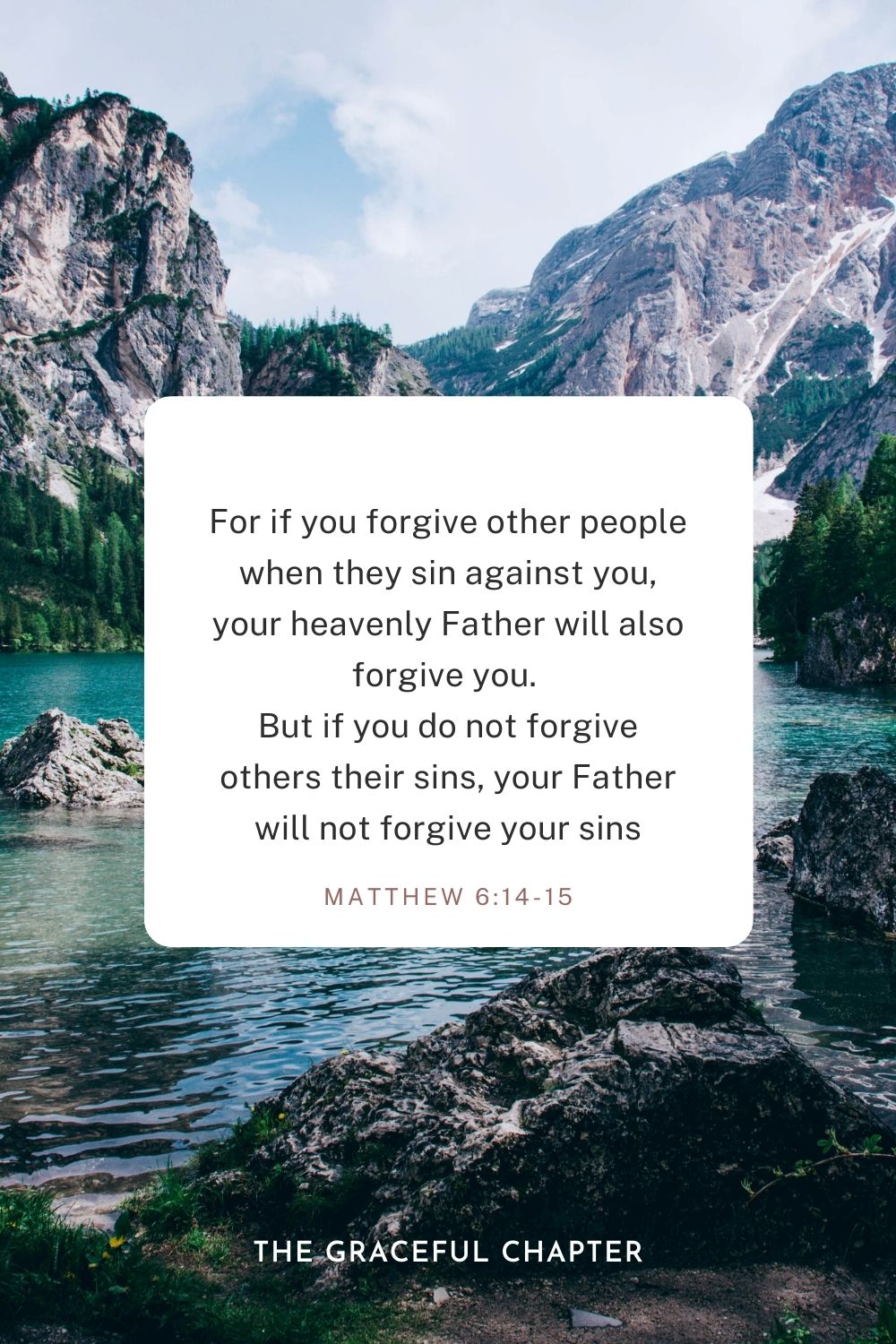 Matthew 6:14-15
For if you forgive other people when they sin against you, your heavenly Father will also forgive you. But if you do not forgive others their sins, your Father will not forgive your sins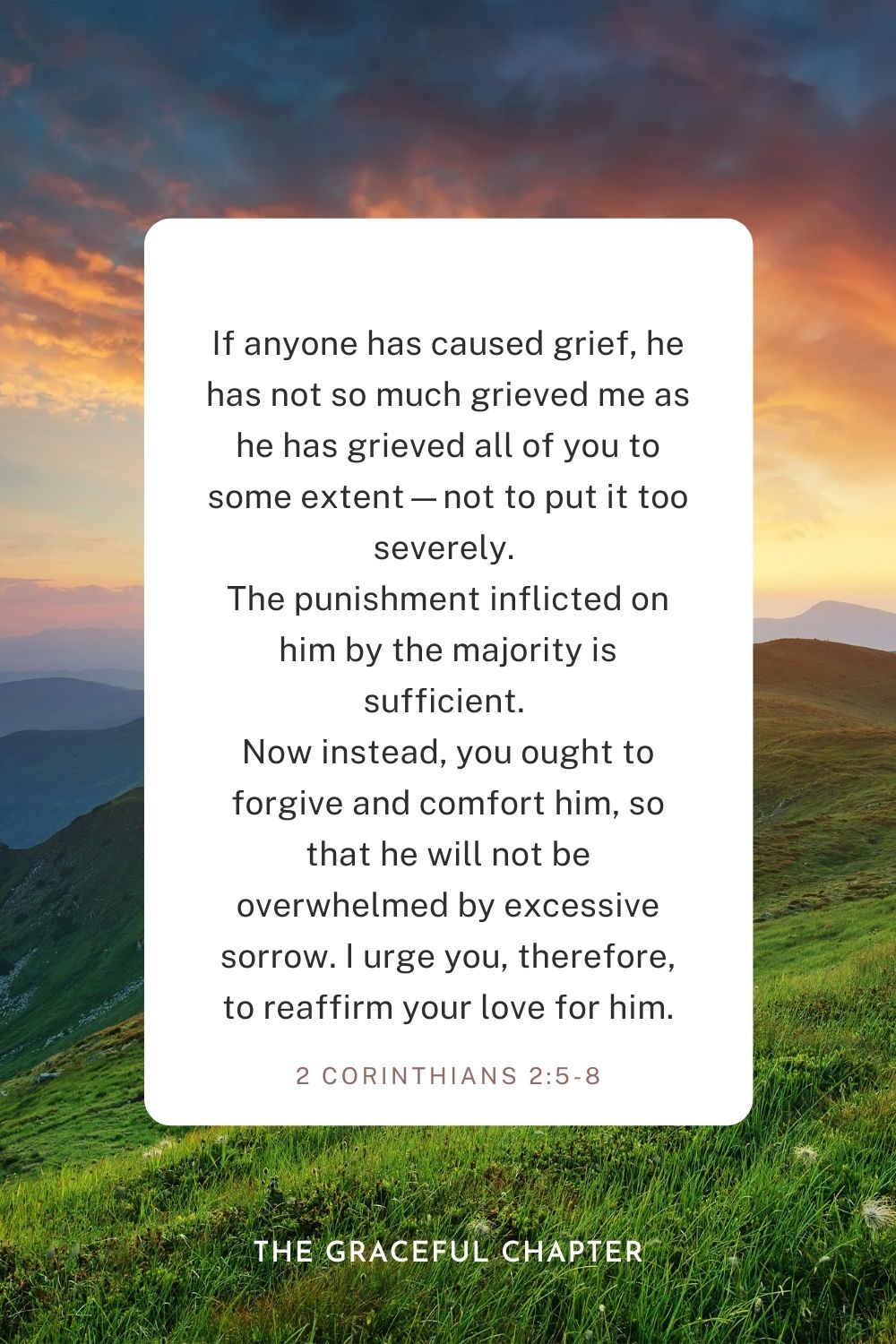 2 Corinthians 2:5-8
If anyone has caused grief, he has not so much grieved me as he has grieved all of you to some extent—not to put it too severely. The punishment inflicted on him by the majority is sufficient. Now instead, you ought to forgive and comfort him, so that he will not be overwhelmed by excessive sorrow. I urge you, therefore, to reaffirm your love for him.

Colossians 3:13
Bear with each other and forgive one another if any of you has a grievance against someone. Forgive as the Lord forgave you.

Luke 17:4
Even if they sin against you seven times in a day and seven times come back to you saying 'I repent,' you must forgive them.

2 Corinthians 2:10
Anyone you forgive, I also forgive. And what I have forgiven if there was anything to forgive, I have forgiven in the sight of Christ for your sake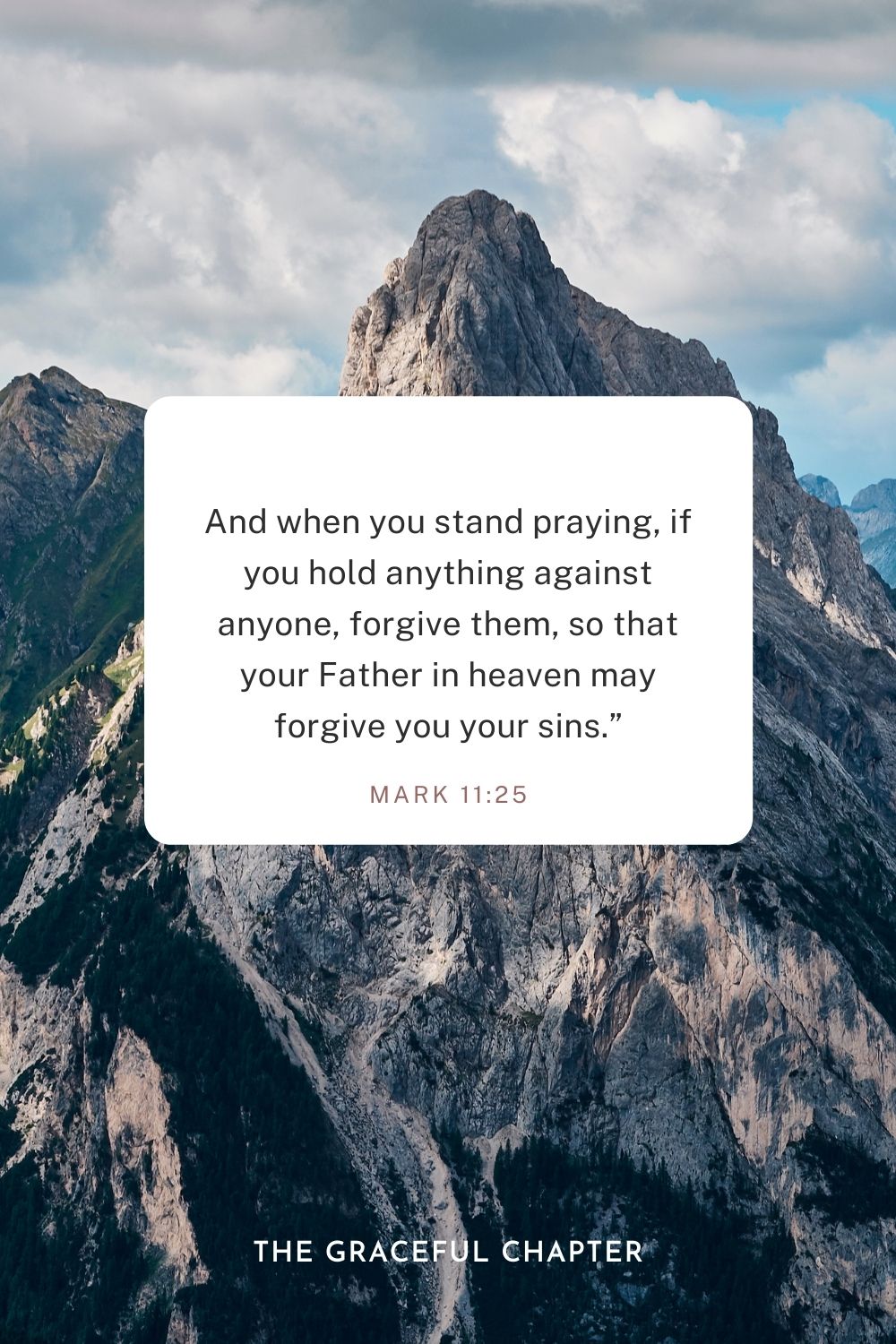 Mark 11:25
And when you stand praying, if you hold anything against anyone, forgive them, so that your Father in heaven may forgive you your sins."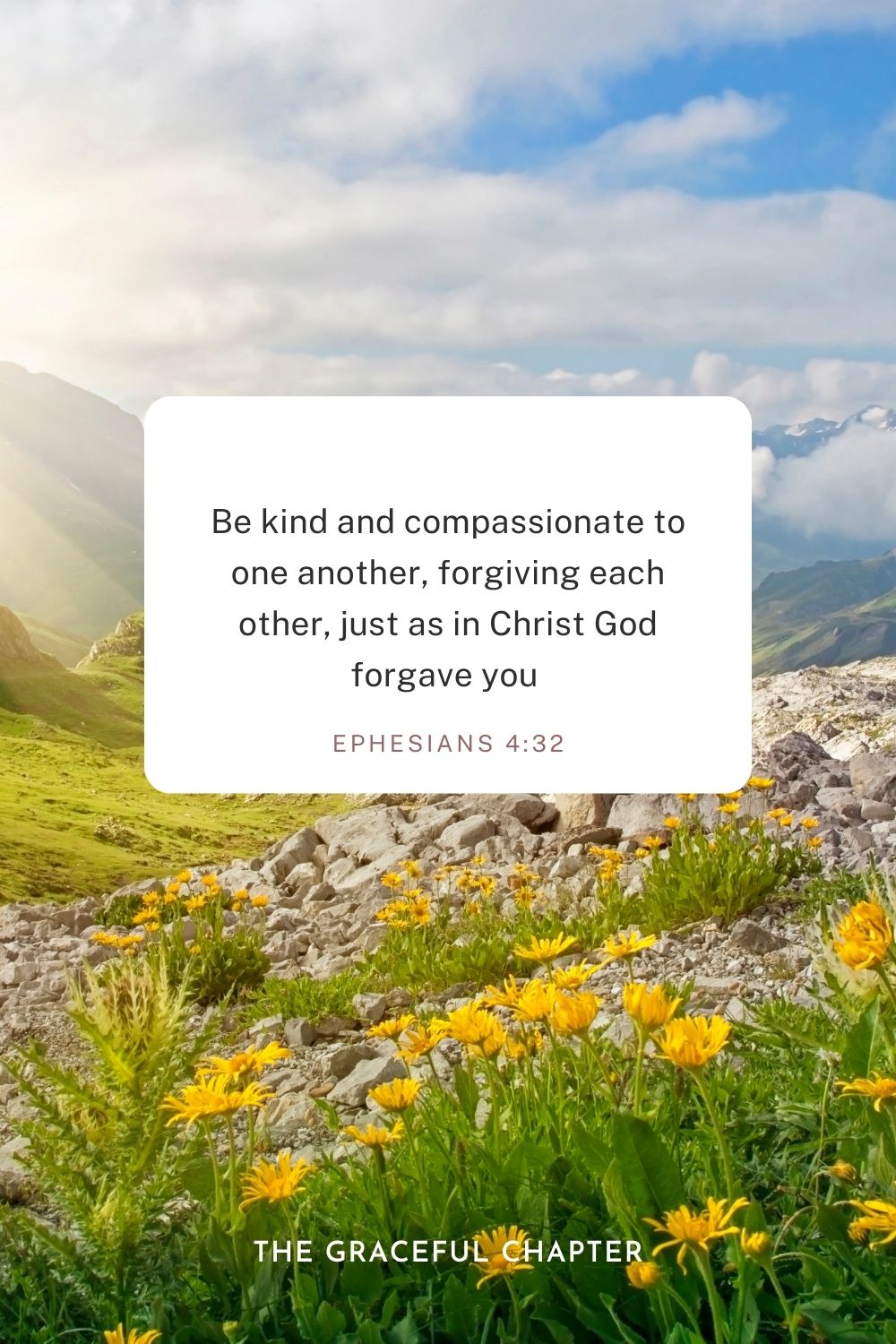 Ephesians 4:32
Be kind and compassionate to one another, forgiving each other, just as in Christ God forgave you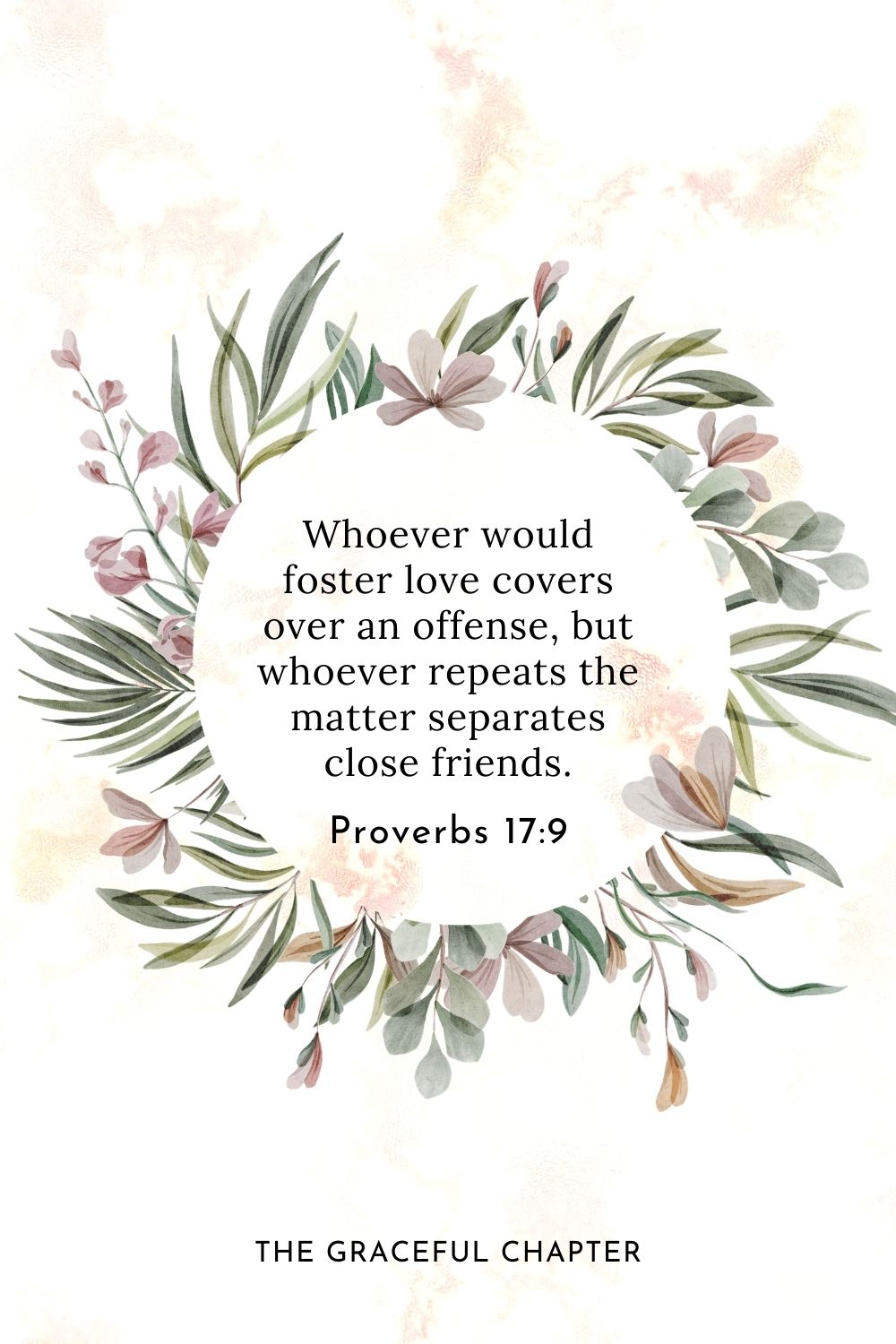 Ephesians 4:32
Whoever would foster love covers over an offense,
but whoever repeats the matter separates close friends.
Ephesians 4:32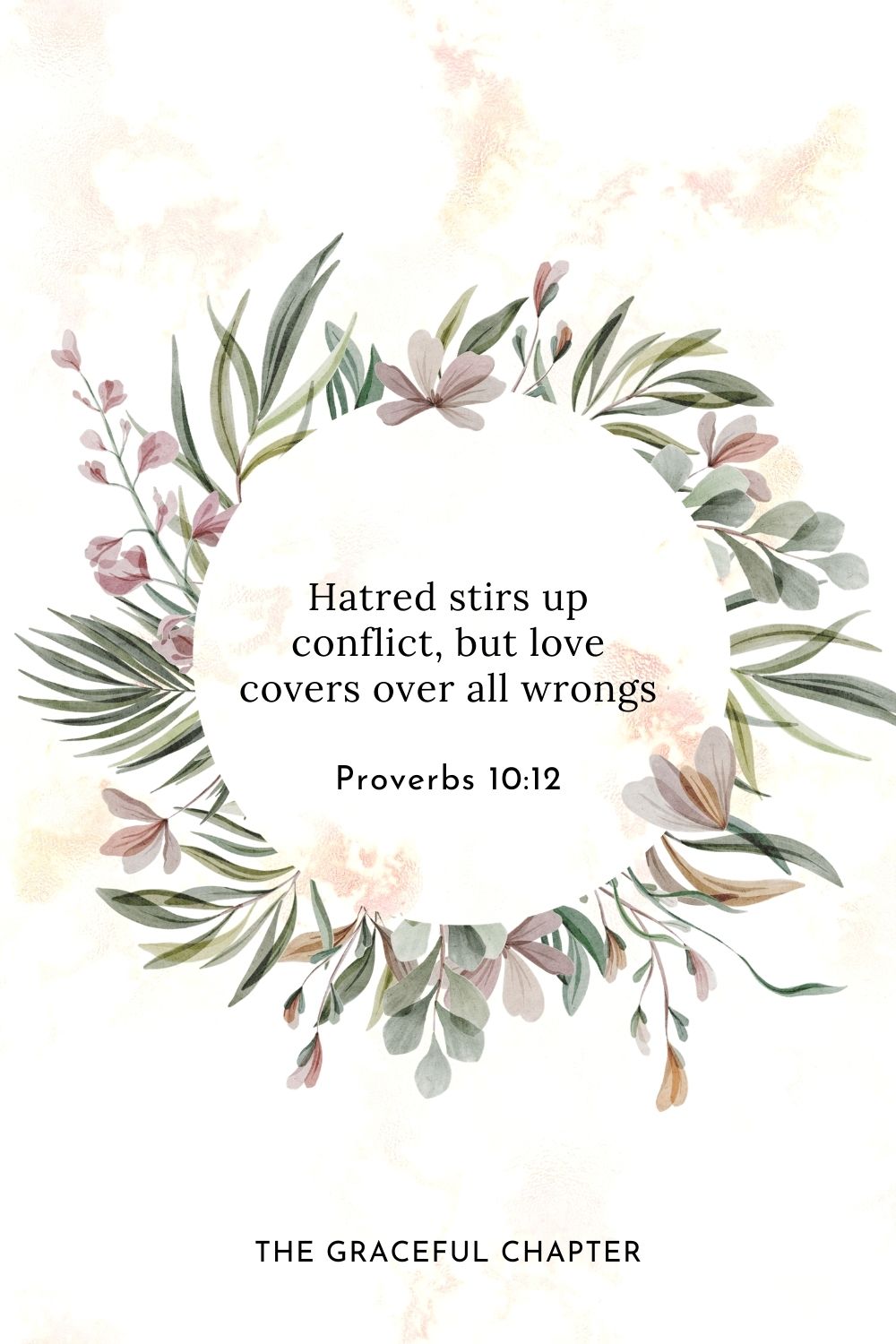 Proverbs 10:12
Hatred stirs up conflict,
but love covers over all wrongs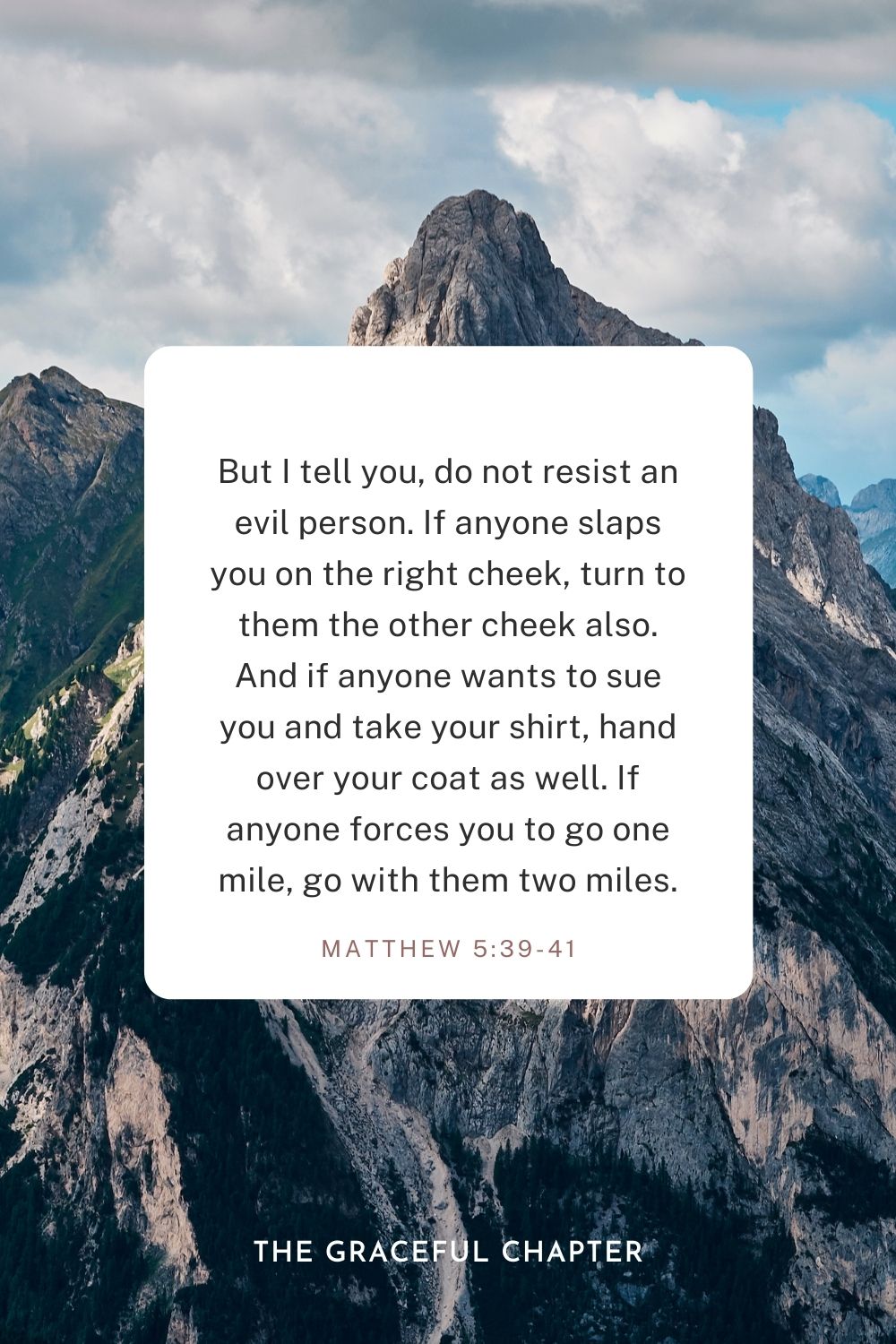 Matthew 5:39-41
But I tell you, do not resist an evil person. If anyone slaps you on the right cheek, turn to them the other cheek also. And if anyone wants to sue you and take your shirt, hand over your coat as well. If anyone forces you to go one mile, go with them two miles.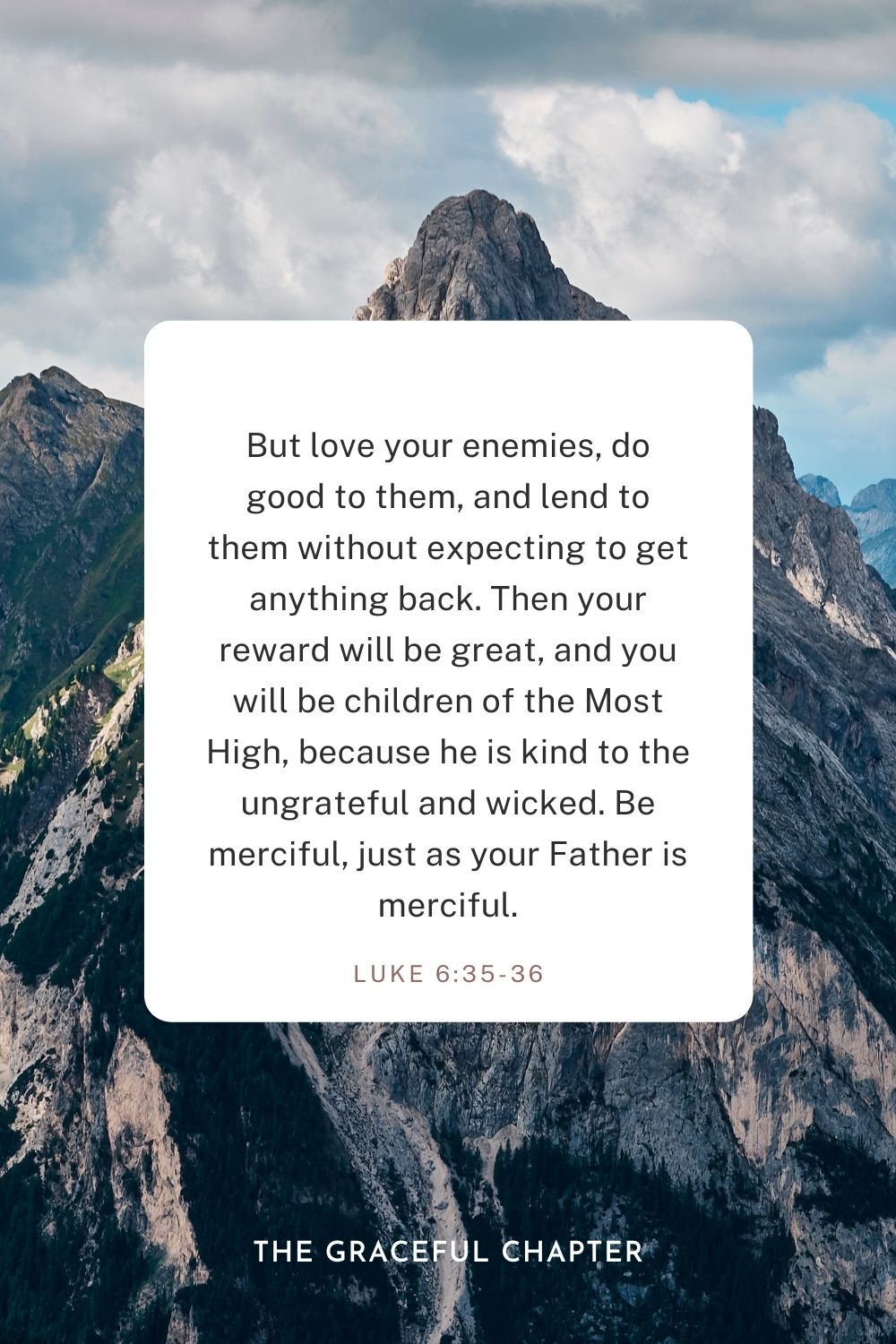 Luke 6:35-36
But love your enemies, do good to them, and lend to them without expecting to get anything back. Then your reward will be great, and you will be children of the Most High, because he is kind to the ungrateful and wicked. Be merciful, just as your Father is merciful.