There is mighty power in the word of God. So it is very important that as a Christian you use the word of God in your life daily. The word gives us hope, joy, and encouragement when we need it.
Leaning on the word of God in difficult times gives you the strength and courage to keep moving on.
When you are sick, the word of God can provide you with comfort and hope. It strengthens your faith and gives you the assurance that you are not alone and there's someone powerful watching over you.
Below are some bible verses for healing you can read. Use these verses as prayer points when praying for healing.
We highly recommend our prayer book – Release Healing, which contains 50 prayers for healing and strength.
May God heal you from whatever ails you. May he renew your strength and sustain you by his grace. May he restore your health and deliver you from whatever pain you are going through.
Recommended Resources
Bible verses for healing
Exodus 23:25
Worship the Lord your God, and his blessing will be on your food and water. I will take away sickness from among you,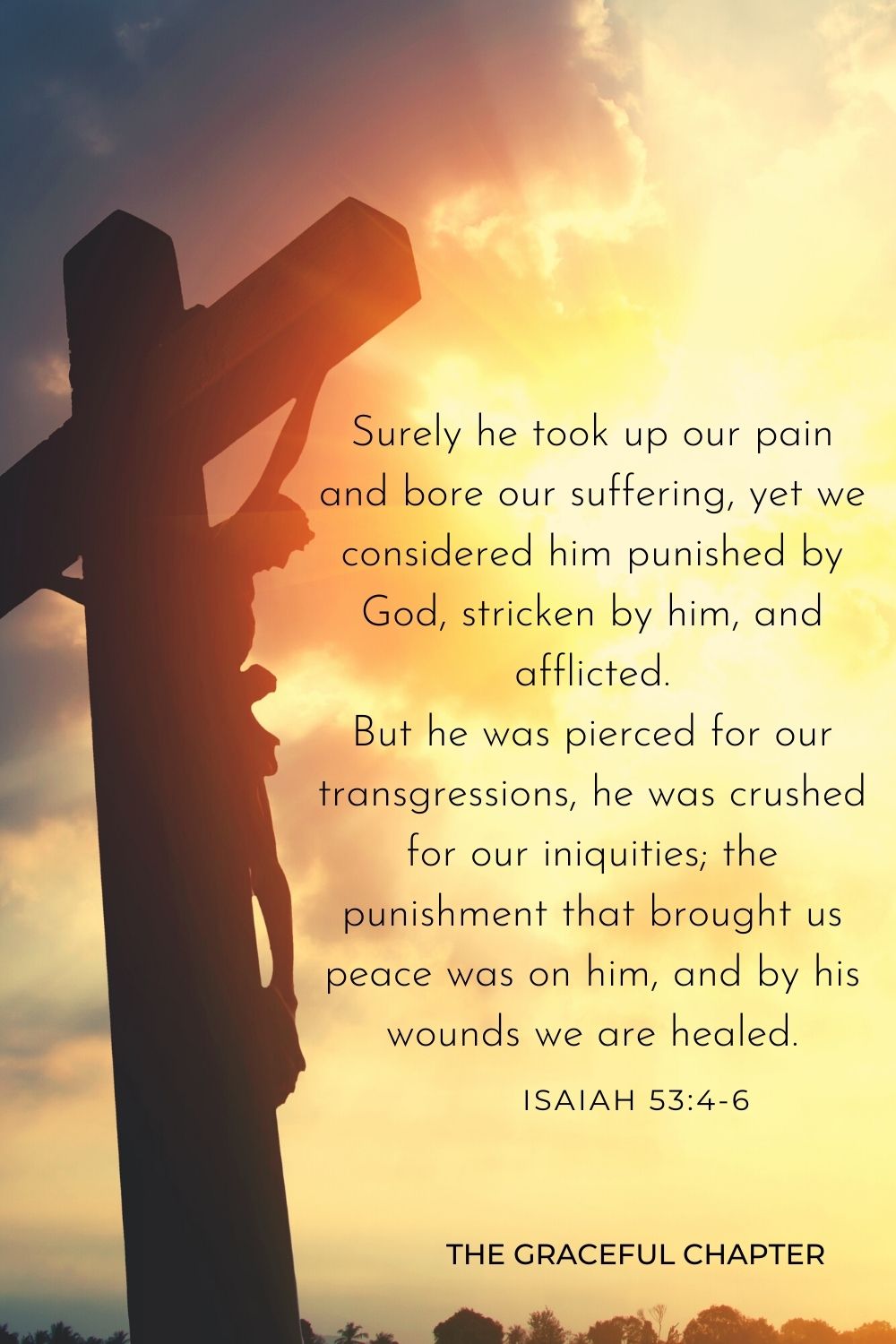 Isaiah 53:4-6
Surely he took up our pain and bore our suffering, yet we considered him punished by God, stricken by him, and afflicted. But he was pierced for our transgressions, he was crushed for our iniquities; the punishment that brought us peace was on him, and by his wounds, we are healed.



2 Chronicles 7:14
If my people, who are called by my name, will humble themselves and pray and seek my face and turn from their wicked ways, then I will hear from heaven, and I will forgive their sin and will heal their land.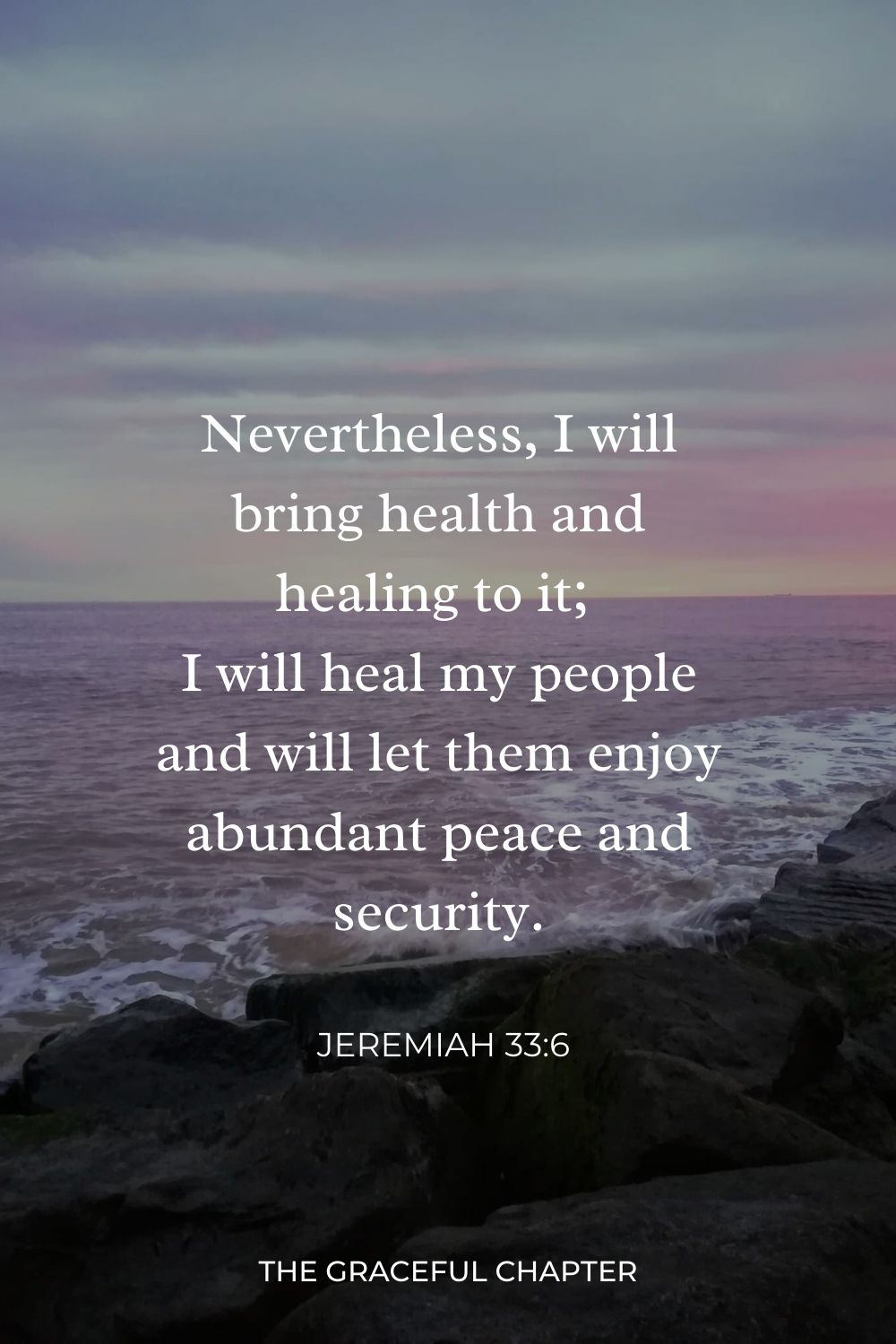 Jeremiah 33:6
Nevertheless, I will bring health and healing to it; I will heal my people and will let them enjoy abundant peace and security.

Psalm 147:3
He heals the brokenhearted and binds up their wounds.

Luke 8:50
Hearing this, Jesus said to Jairus, "Don't be afraid; just believe, and she will be healed."

Psalm 30:2
Lord my God, I called to you for help, and you healed me.



Mark 6:56
And wherever he went, into villages, towns or countryside, they placed the sick in the marketplaces. They begged him to let them touch even the edge of his cloak, and all who touched it were healed.



Isaiah 38:16-17
Lord, by such things people live; and my spirit finds life in them too. You restored me to health and let me live.
Surely it was for my benefit that I suffered such anguish. In your love you kept me from the pit of destruction; you have put all my sins behind your back.

Isaiah 57:18-19
I have seen their ways, but I will heal them; I will guide them and restore comfort to Israel's mourners, creating praise on their lips.
Peace, peace, to those far and near," says the Lord. "And I will heal them."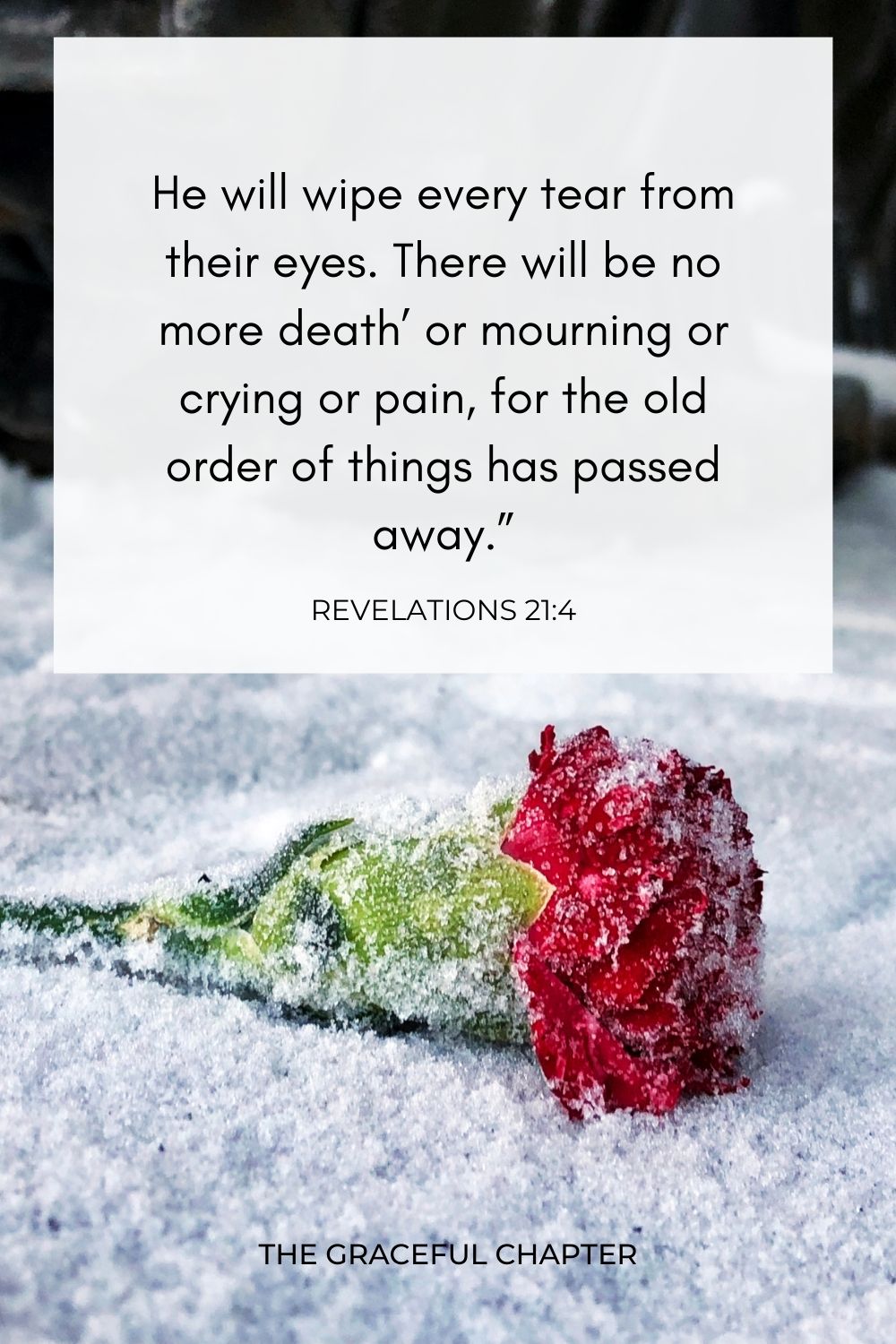 Revelations 21:4
He will wipe every tear from their eyes. There will be no more death' or mourning or crying or pain, for the old order of things has passed away."

Psalm 146:8
The Lord gives sight to the blind,
the Lord lifts up those who are bowed down, the Lord loves the righteous.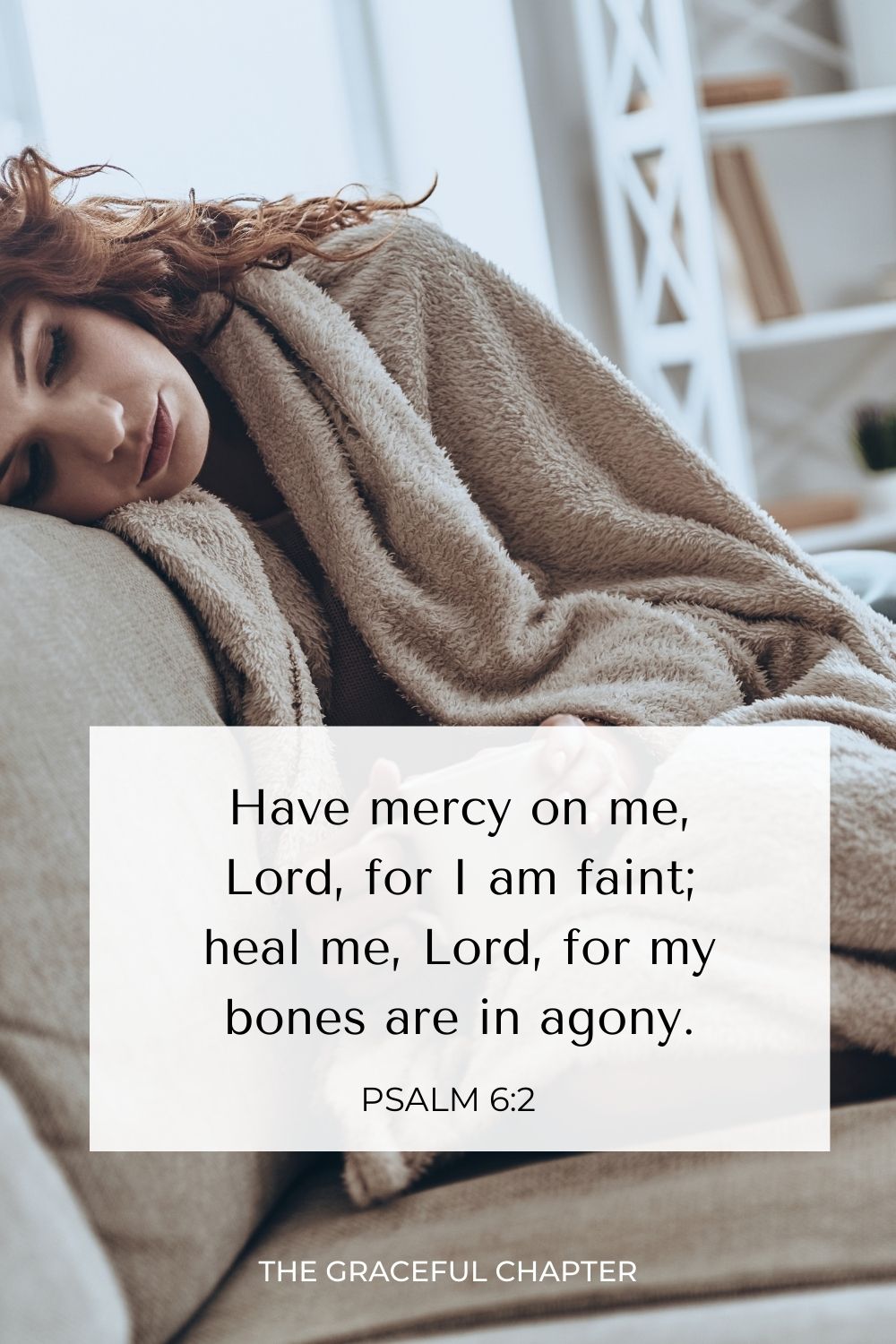 Psalm 6:2
Have mercy on me, Lord, for I am faint; heal me, Lord, for my bones are in agony.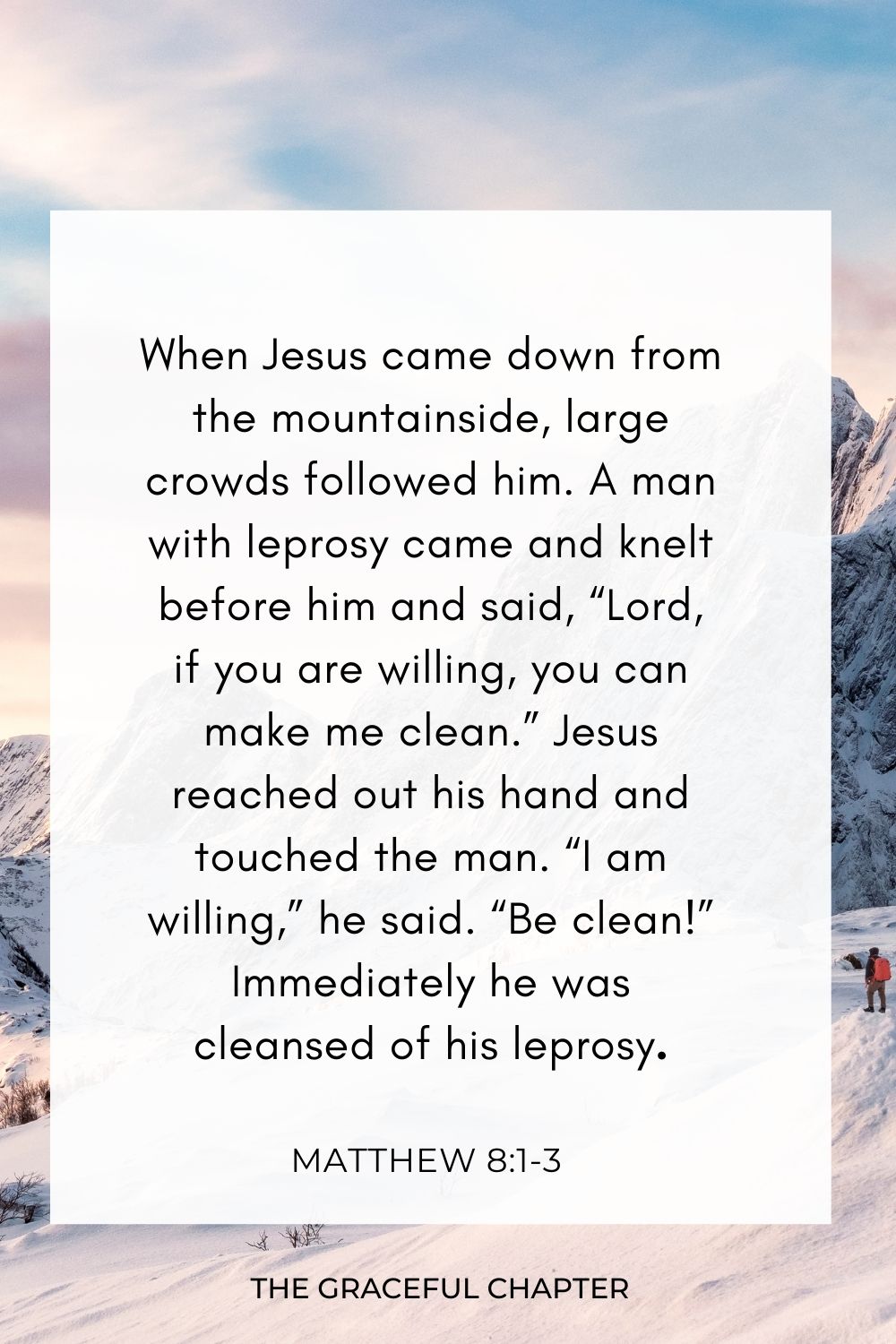 Matthew 8:1-3
When Jesus came down from the mountainside, large crowds followed him. A man with leprosy came and knelt before him and said, "Lord, if you are willing, you can make me clean." Jesus reached out his hand and touched the man. "I am willing," he said. "Be clean!" Immediately he was cleansed of his leprosy.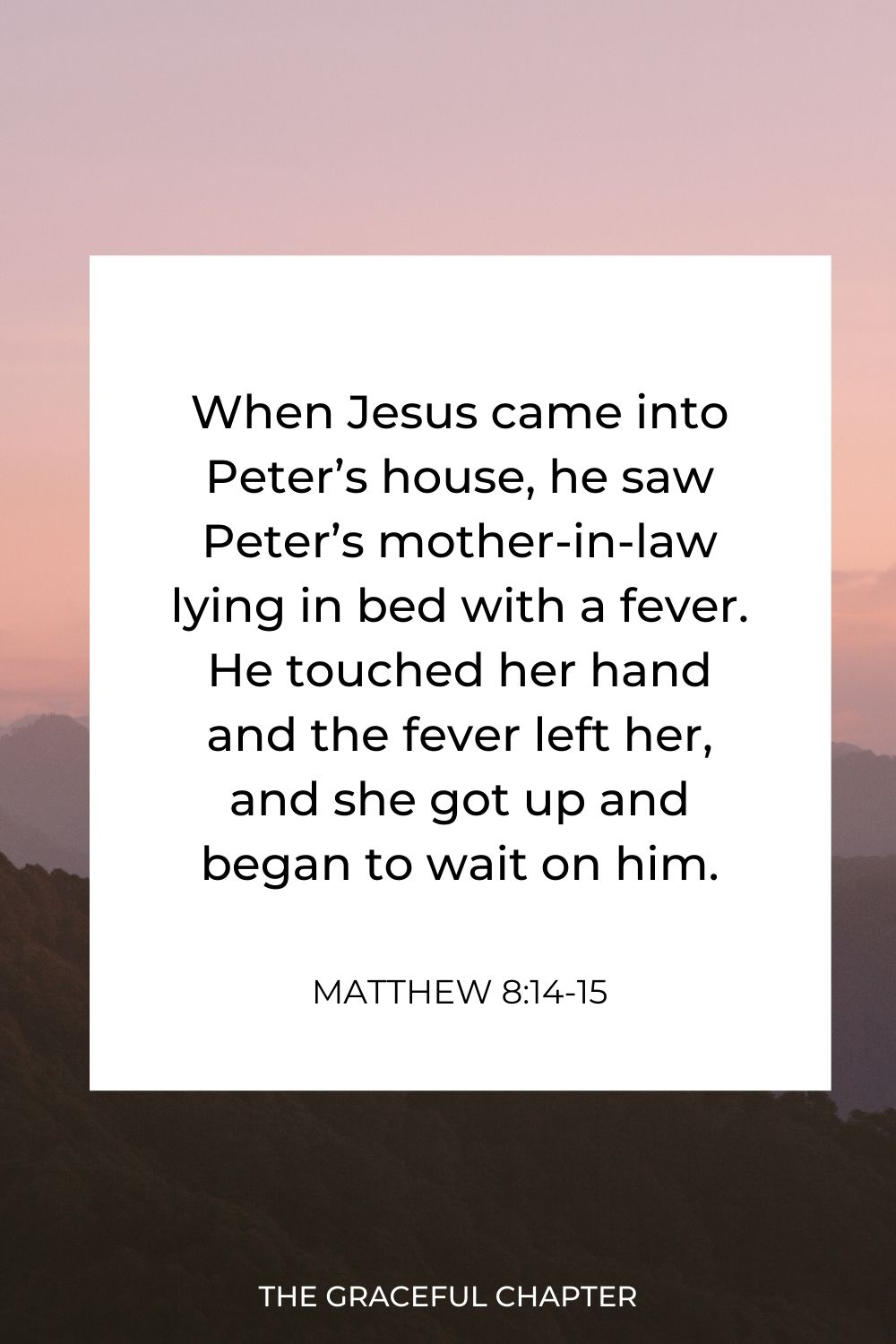 Matthew 8:14-15
When Jesus came into Peter's house, he saw Peter's mother-in-law lying in bed with a fever. He touched her hand and the fever left her, and she got up and began to wait on him.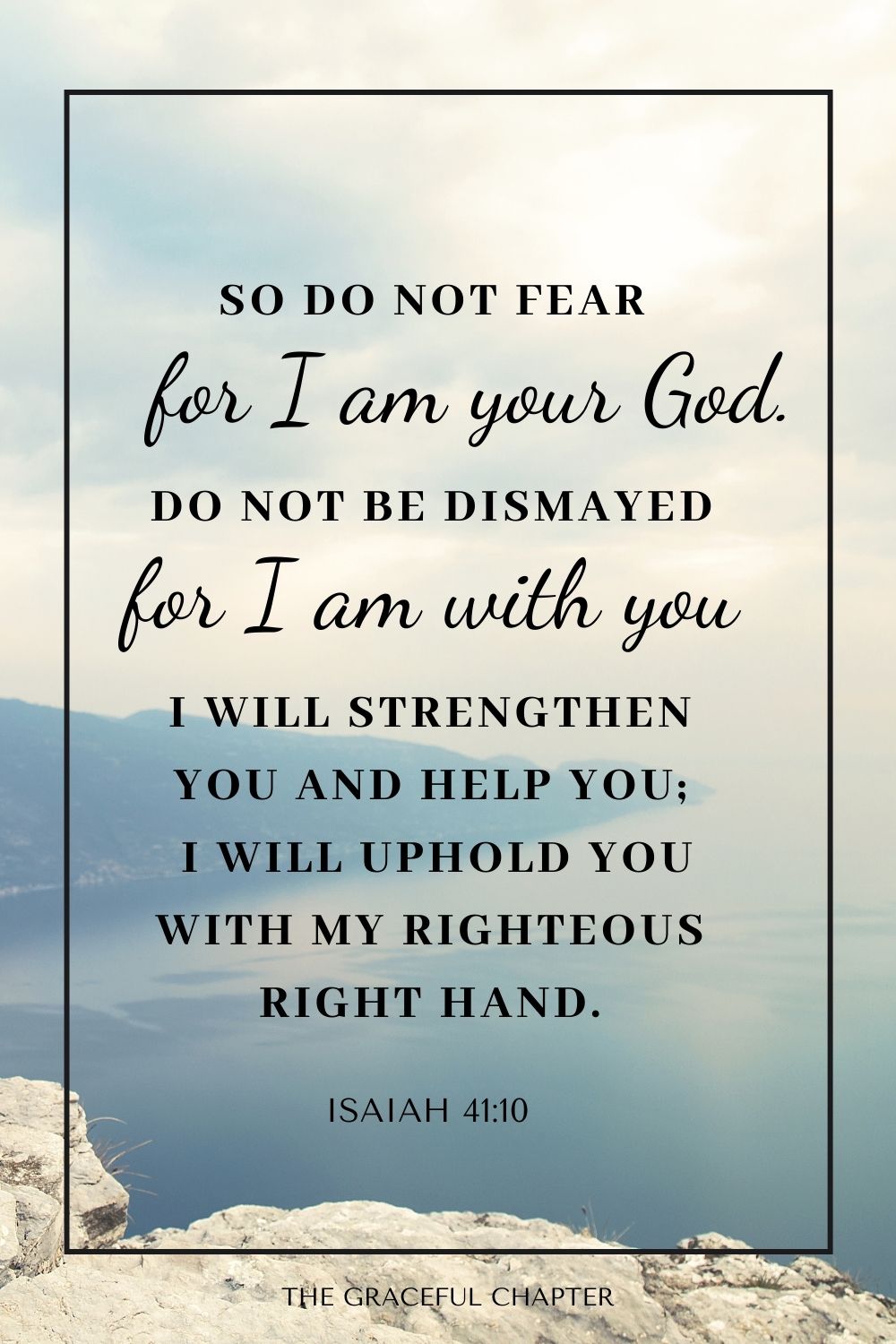 Isaiah 41:10
So do not fear, for I am with you;  do not be dismayed, for I am your God. I will strengthen you and help you; I will uphold you with my righteous right hand.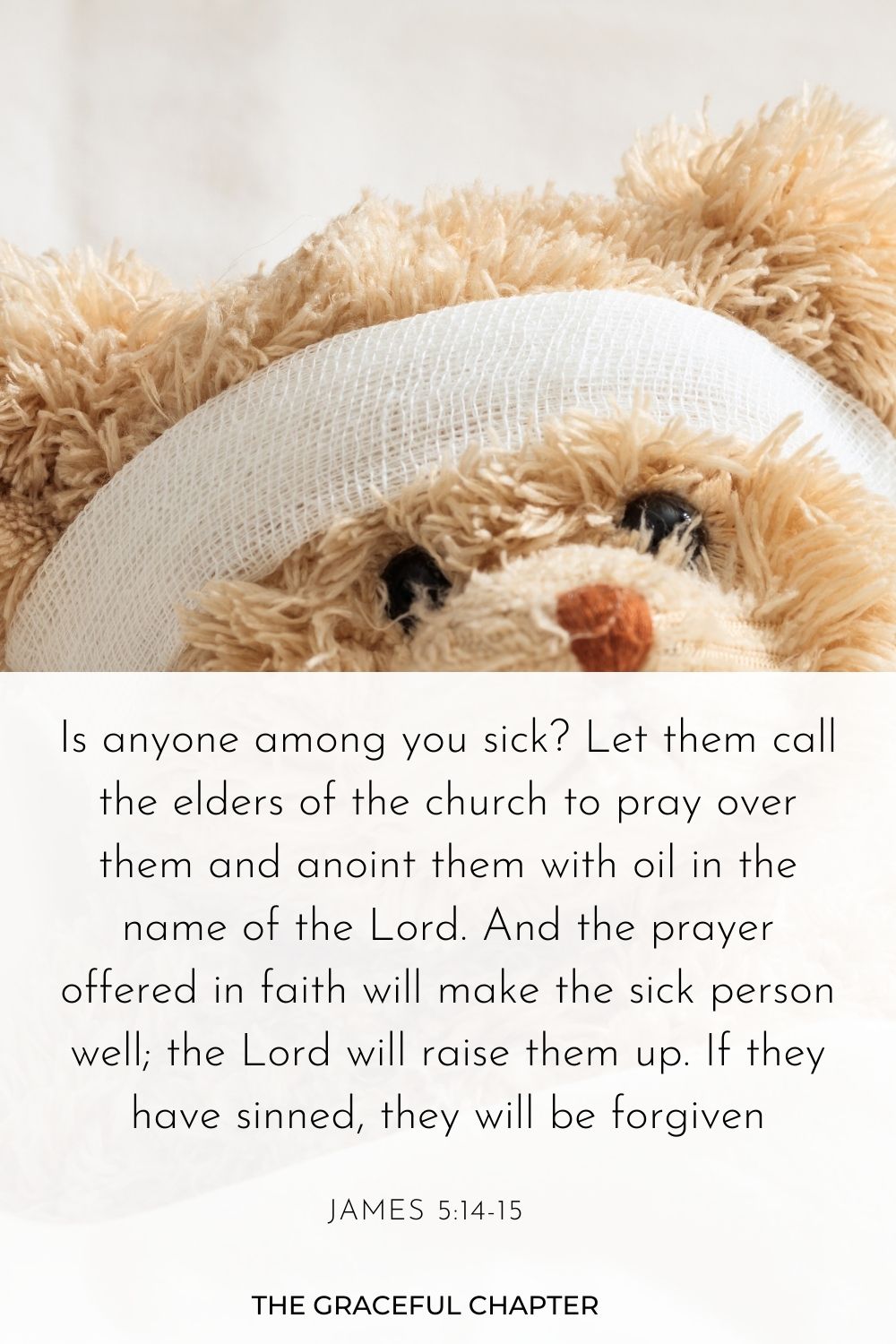 James 5:14-15
Is anyone among you sick? Let them call the elders of the church to pray over them and anoint them with oil in the name of the Lord. And the prayer offered in faith will make the sick person well; the Lord will raise them up. If they have sinned, they will be forgiven

Exodus 15:26
He said, "If you listen carefully to the Lord your God and do what is right in his eyes, if you pay attention to his commands and keep all his decrees, I will not bring on you any of the diseases I brought on the Egyptians, for I am the Lord, who heals you."

Jeremiah 17:14
Heal me, Lord, and I will be healed; save me and I will be saved, for you are the one I praise.

Proverbs 17:22
A cheerful heart is good medicine, but a crushed spirit dries up the bones.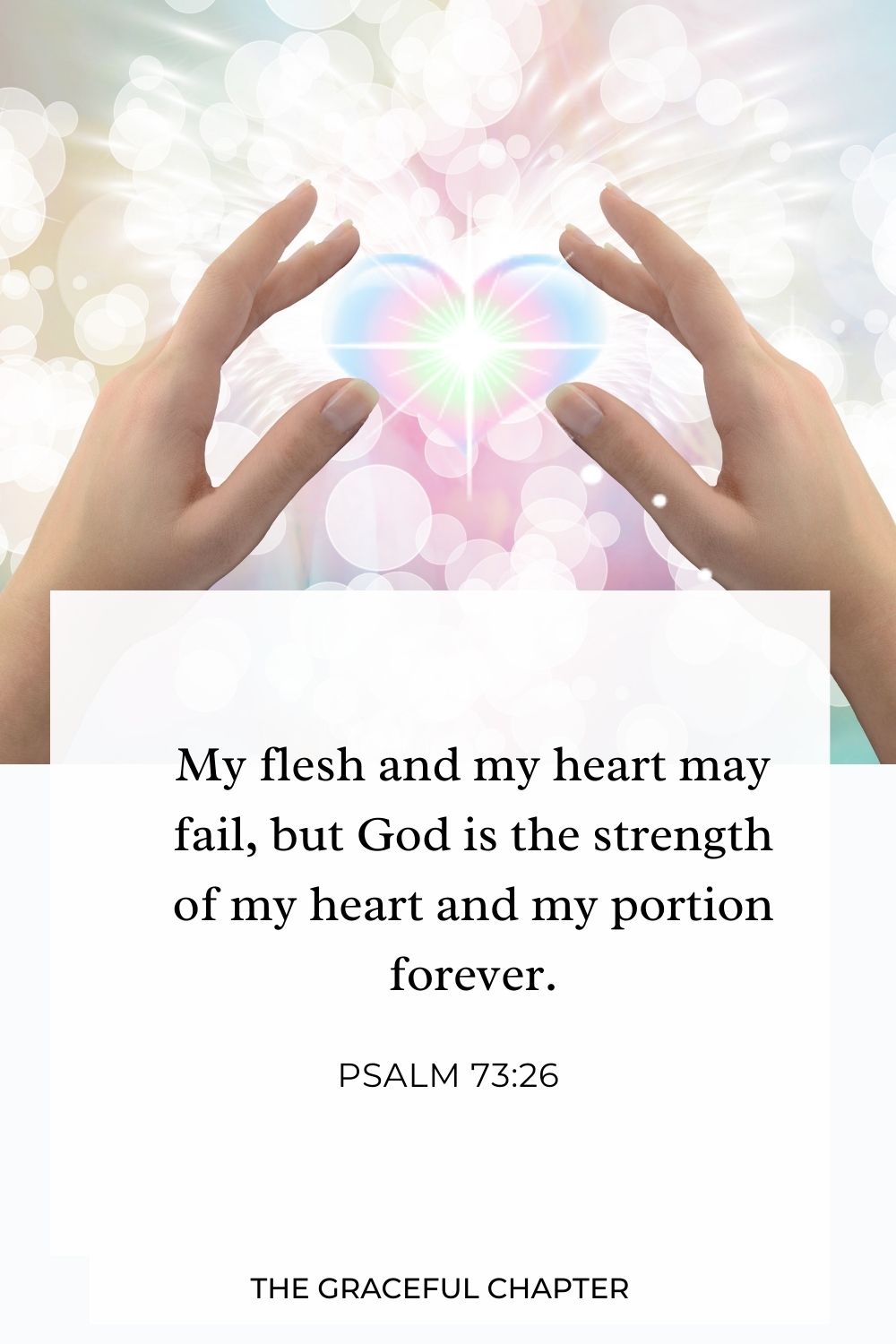 Psalm 73:26
My flesh and my heart may fail, but God is the strength of my heart and my portion forever.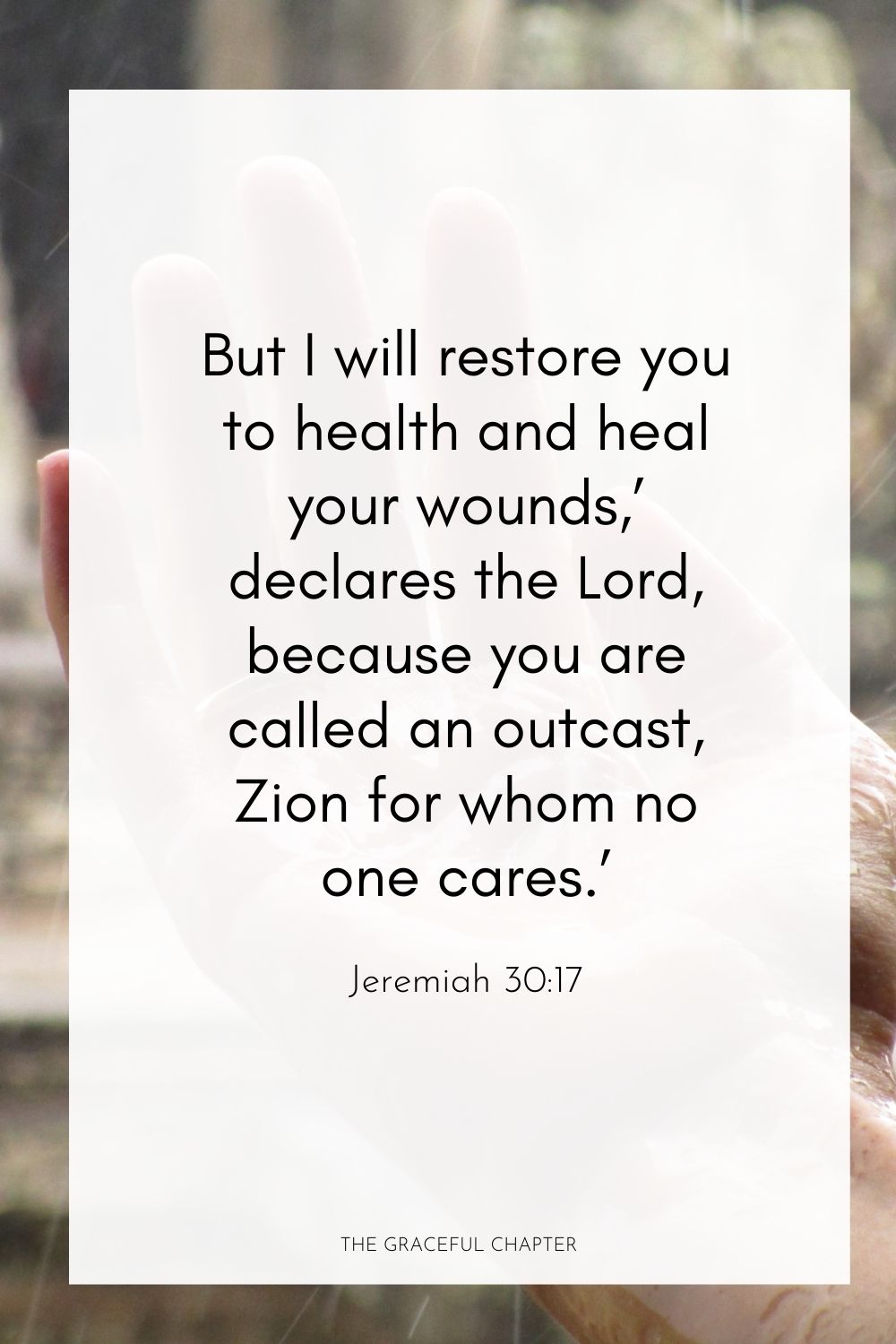 Jeremiah 30:17
But I will restore you to health and heal your wounds,' declares the Lord, because you are called an outcast, Zion for whom no one cares.'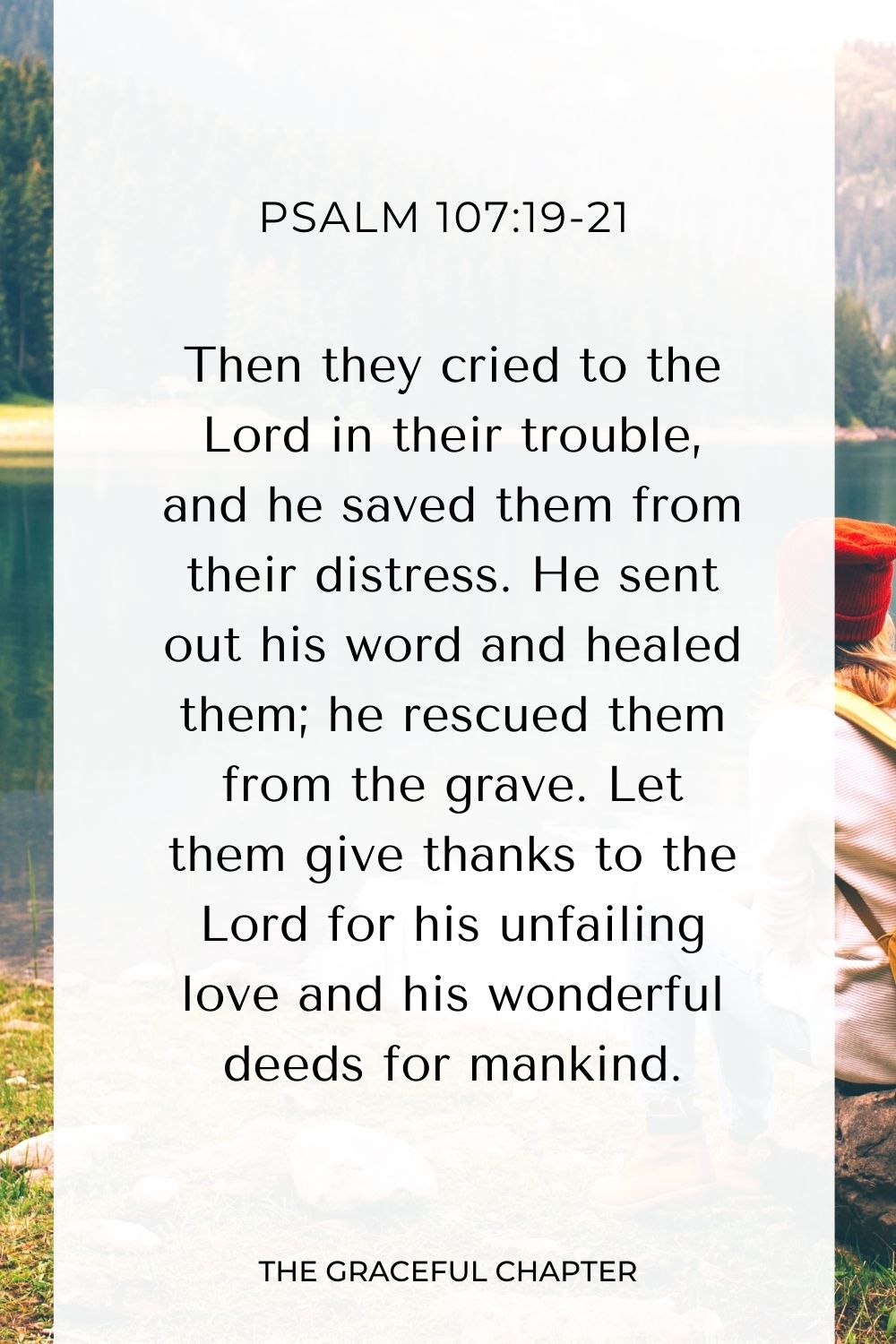 Psalm 107:19-21
Then they cried to the Lord in their trouble, and he saved them from their distress.
He sent out his word and healed them; he rescued them from the grave. Let them give thanks to the Lord for his unfailing love
and his wonderful deeds for mankind.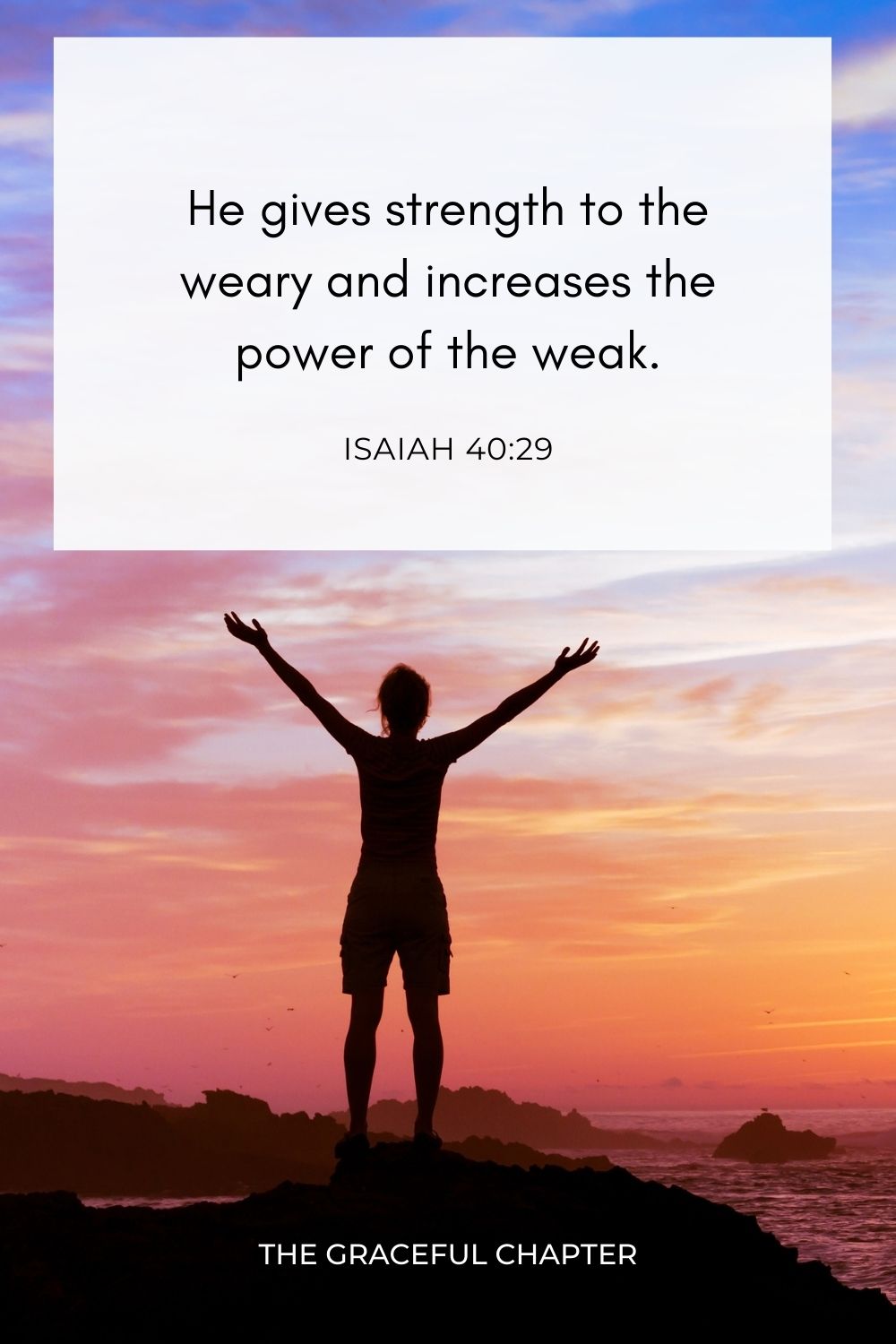 Isaiah 40:29
He gives strength to the weary and increases the power of the weak.

Psalm 91:15-16
He will call on me, and I will answer him; I will be with him in trouble, I will deliver him and honor him. With long life I will satisfy him and show him my salvation."

Matthew 11:28-30
Come to me, all you who are weary and burdened, and I will give you rest. Take my yoke upon you and learn from me, for I am gentle and humble in heart, and you will find rest for your souls. For my yoke is easy and my burden is light.

3 John 1:2
Dear friend, I pray that you may enjoy good health and that all may go well with you, even as your soul is getting along well.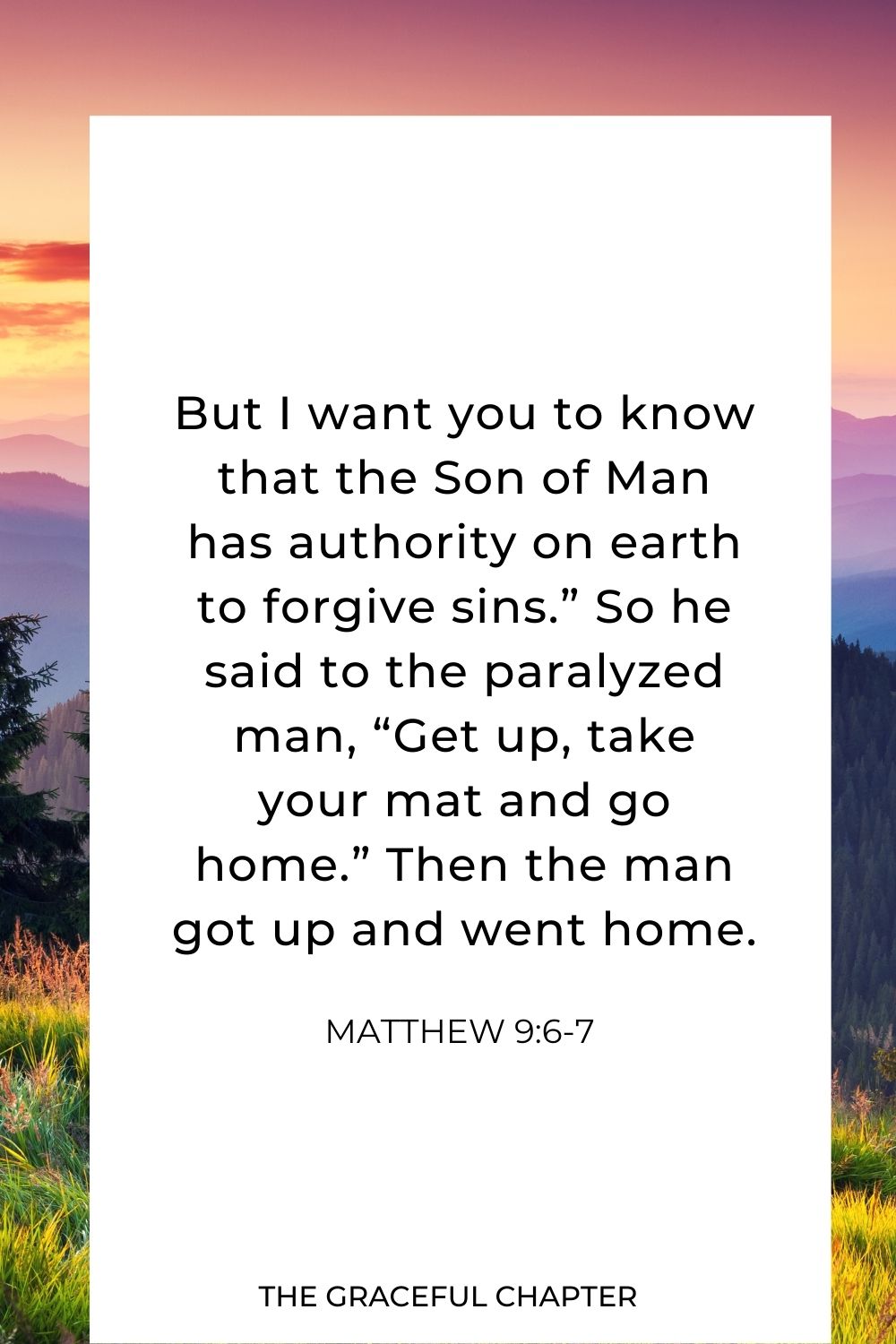 Matthew 9:6-7
But I want you to know that the Son of Man has authority on earth to forgive sins." So he said to the paralyzed man, "Get up, take your mat and go home." Then the man got up and went home.

Luke 6:19
And the people all tried to touch him, because power was coming from him and healing them all.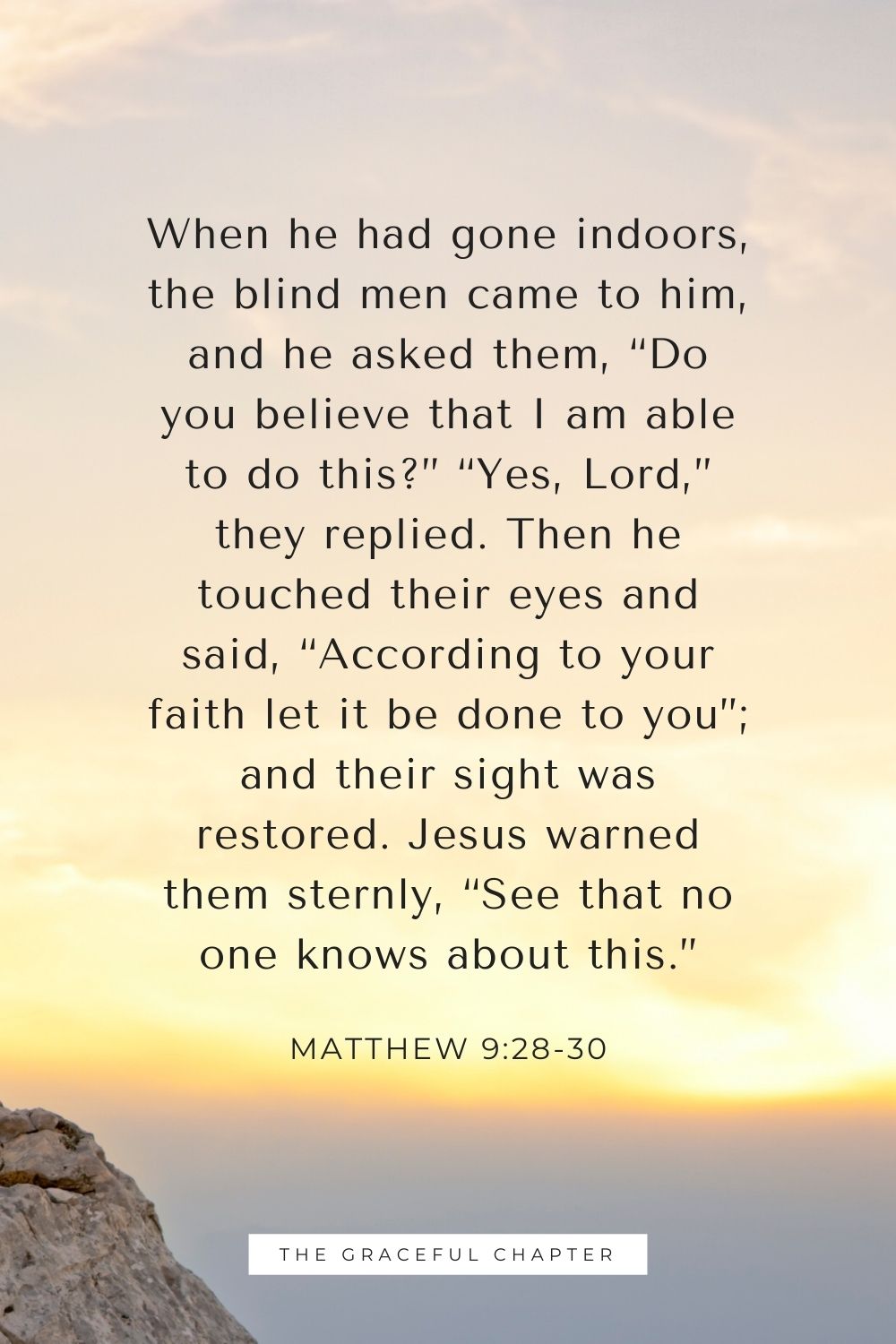 Matthew 9:28-30
When he had gone indoors, the blind men came to him, and he asked them, "Do you believe that I am able to do this?" "Yes, Lord," they replied. Then he touched their eyes and said, "According to your faith let it be done to you"; and their sight was restored. Jesus warned them sternly, "See that no one knows about this."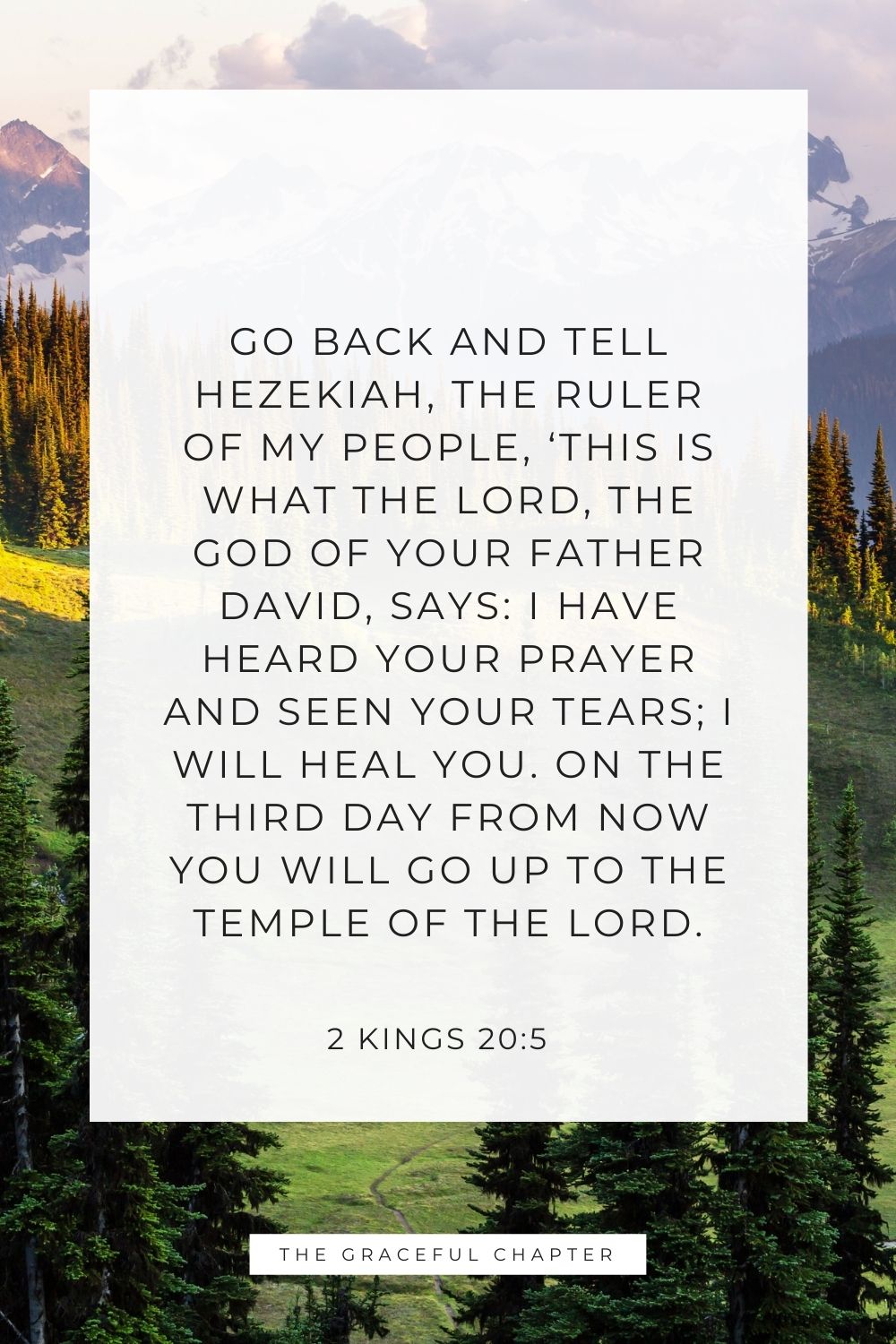 2 Kings 20:5
Go back and tell Hezekiah, the ruler of my people, 'This is what the Lord, the God of your father David, says: I have heard your prayer and seen your tears; I will heal you. On the third day from now you will go up to the temple of the Lord.

Related Posts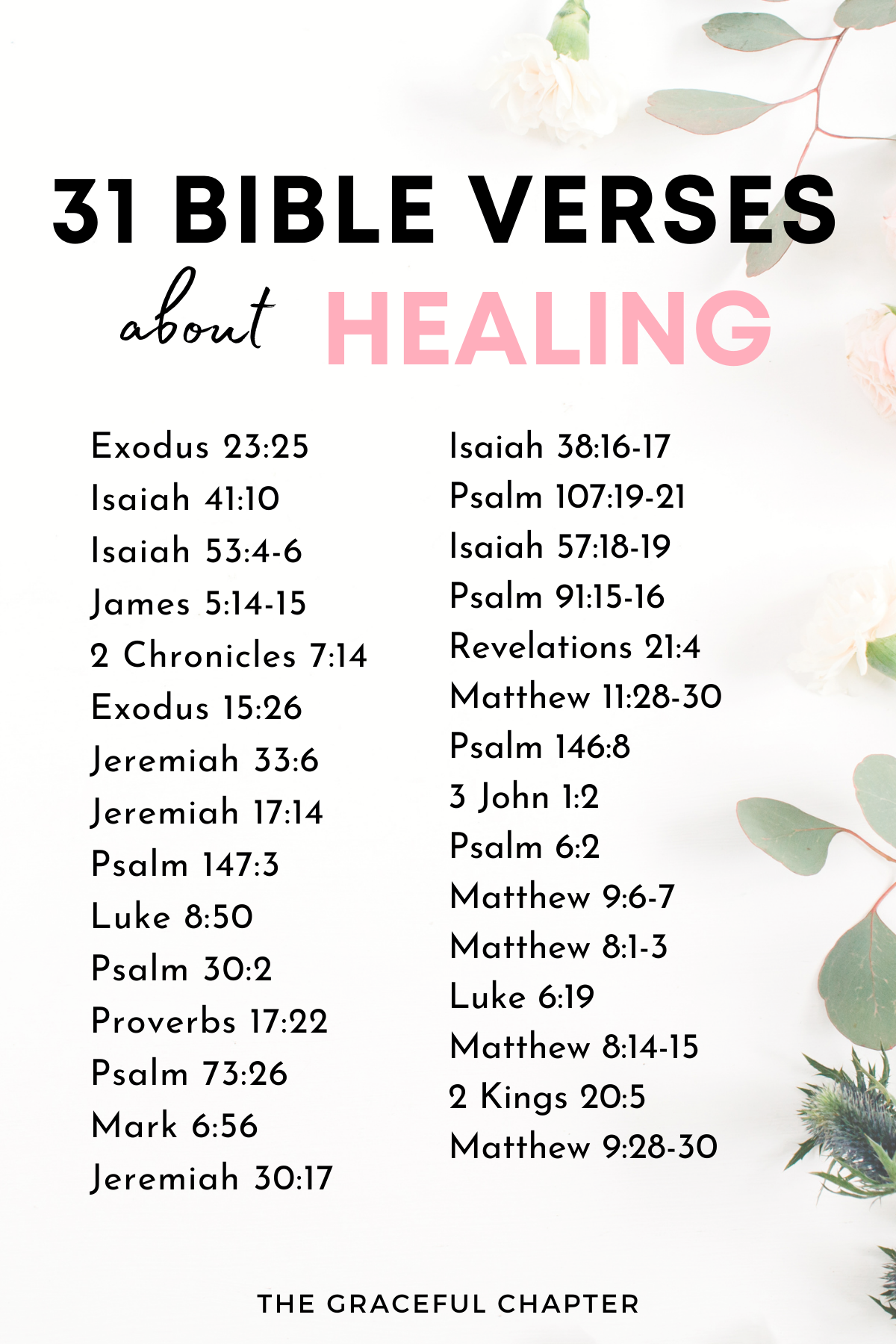 Prayer for healing
Merciful Father,
Thank you for your love and mercy in my life.
Today, I come before you for strength and healing
Please have mercy on me and restore me back to good health.
Father Lord, do not look at my many sins
Forgive me and let your healing power flow into every cell of my body.
Stretch forth your healing hands on me and make me whole again.
Please give wisdom to the doctors and those around me helping me to get better. Sanctify everything I do and guide me towards good health.
I lay before you my fears and anxieties
Relieve me and give me strength and hope
Grant me divine health through Jesus Christ our Lord,
Amen