Laziness is something that we all struggle with at some point. Even the most hardworking people have days when they just want to relax. Now, whiles taking some time out to relax is good for your mind, your body, and your health as a whole, it is also not good to just rest every day and not do anything.
Even in God's commandments, he told us to rest on the sabbath day. This goes to show that rest is important. But you also don't have to spend all your days not doing anything. you need to work and work hard in all you do.
The bible urges us to work diligently. Being lazy is not just bad for your finances but it's also bad for your health and your wellbeing. You can't succeed in life if you spend all your days not doing anything. You need to work hard at all you do.
Even on lazy days when you just want to lie in bed and do nothing, remind yourself why it's important to work and work hard and then get working. See below for some bible verses about laziness, to help you understand what the bible has to say about laziness.
Bible verses about laziness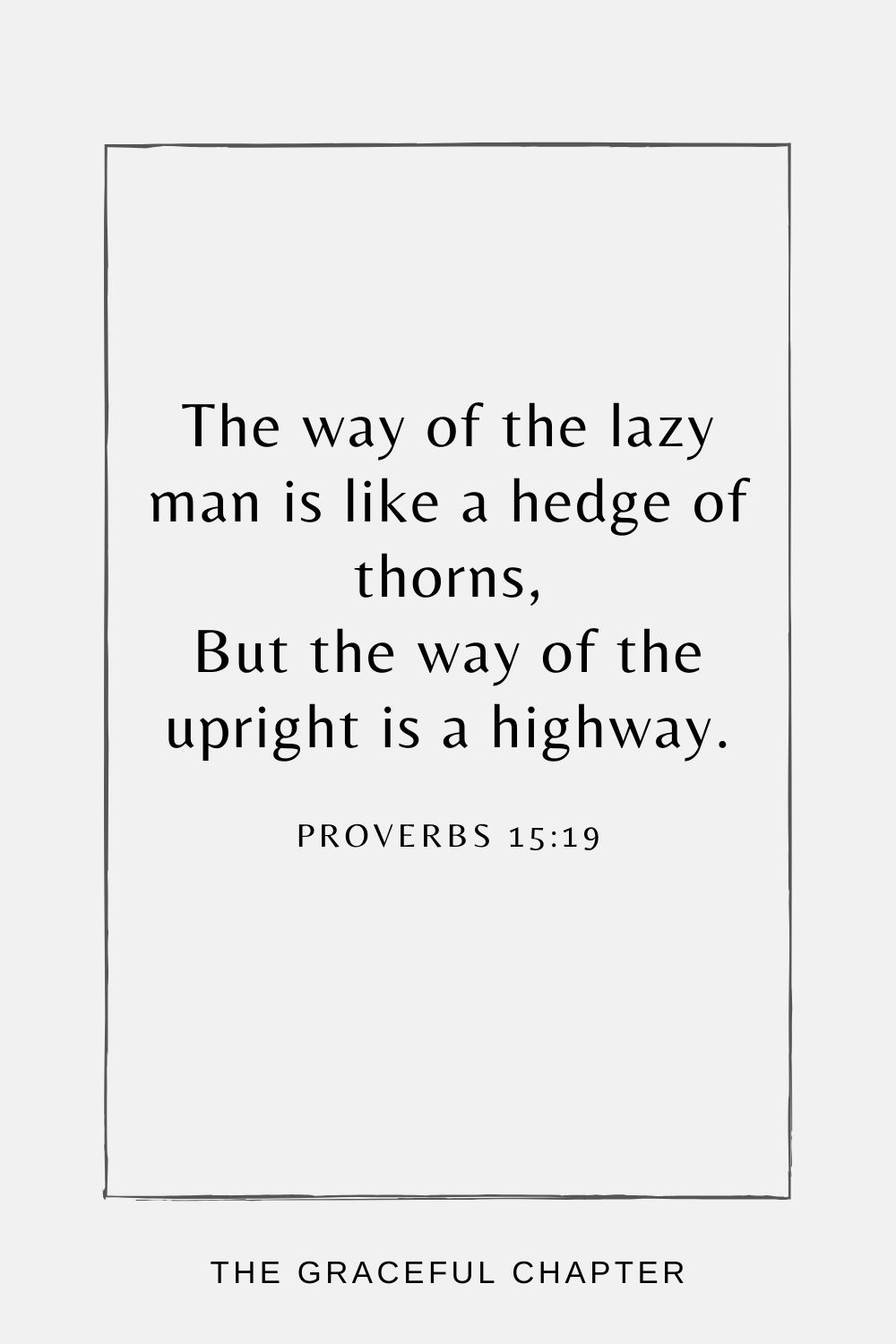 The way of the lazy man is like a hedge of thorns,
But the way of the upright is a highway.
Proverbs 15:19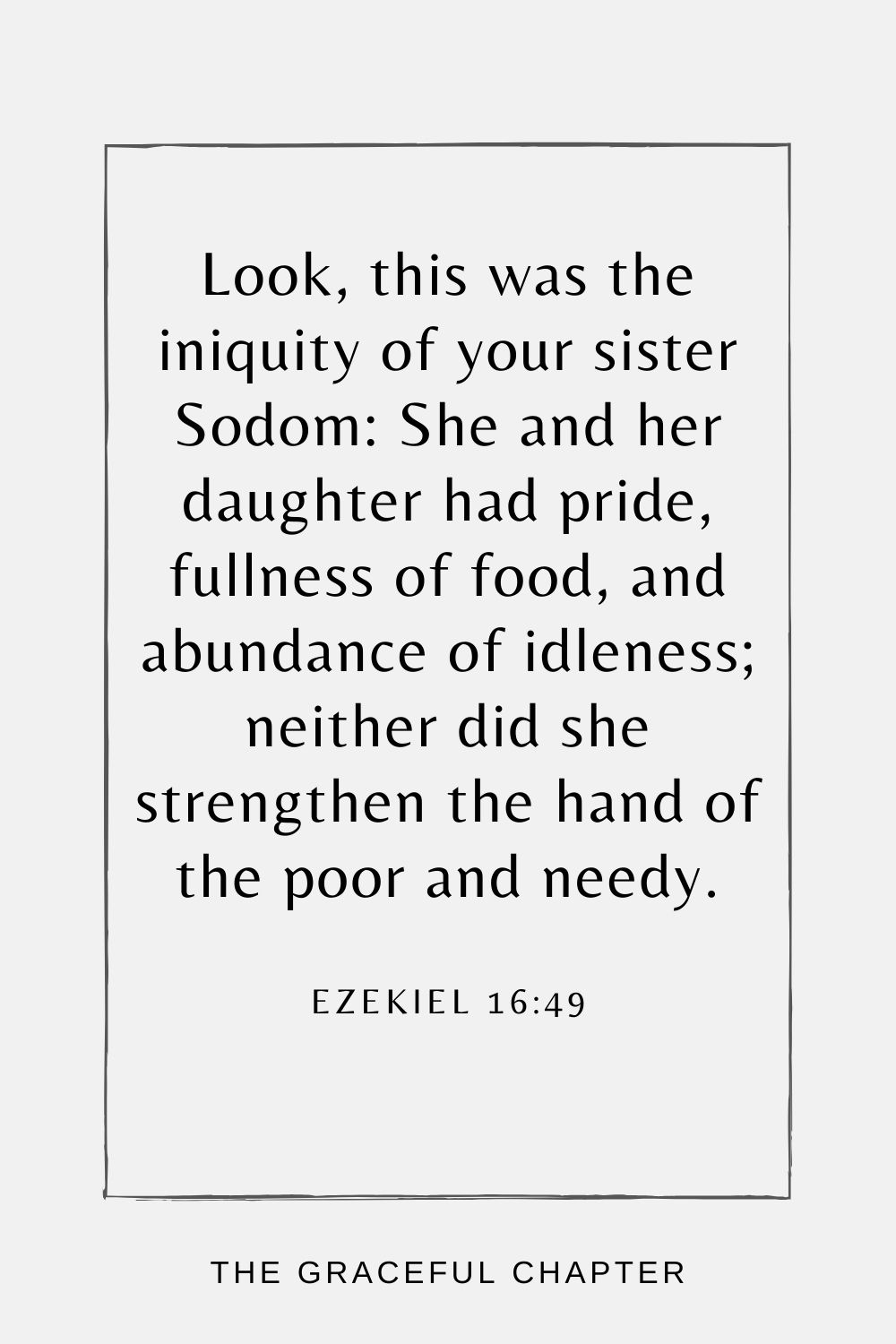 Look, this was the iniquity of your sister Sodom: She and her daughter had pride, fullness of food, and abundance of idleness; neither did she strengthen the hand of the poor and needy.
Ezekiel 16:49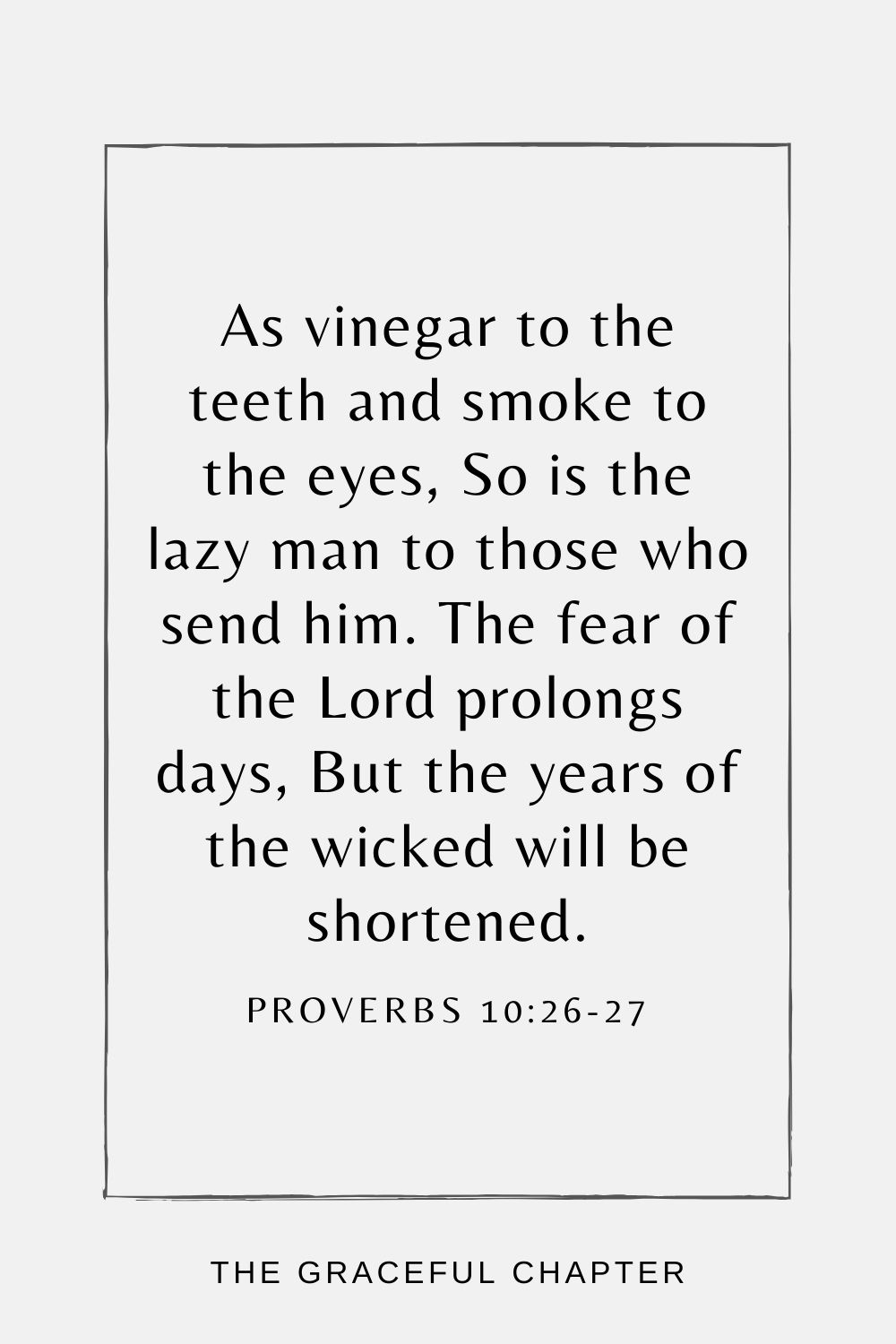 As vinegar to the teeth and smoke to the eyes, So is the lazy man to those who send him. The fear of the Lord prolongs days, But the years of the wicked will be shortened.
Proverbs 10:26-27
He who is slothful in his work is a brother to him who is a great destroyer.
Proverbs 18:9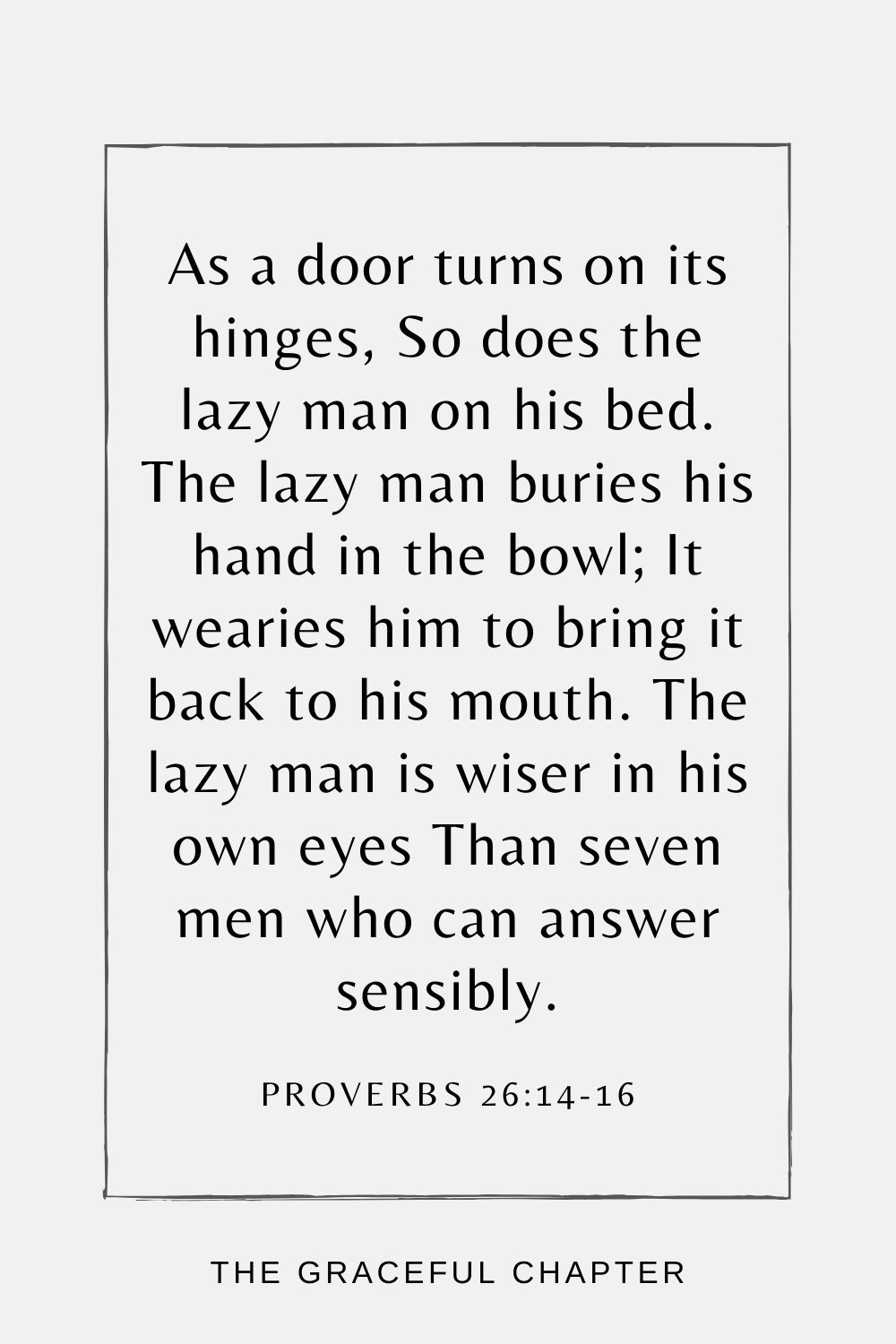 As a door turns on its hinges, So does the lazy man on his bed. The lazy man buries his hand in the bowl; It wearies him to bring it back to his mouth. The lazy man is wiser in his own eyes Than seven men who can answer sensibly.
Proverbs 26:14-16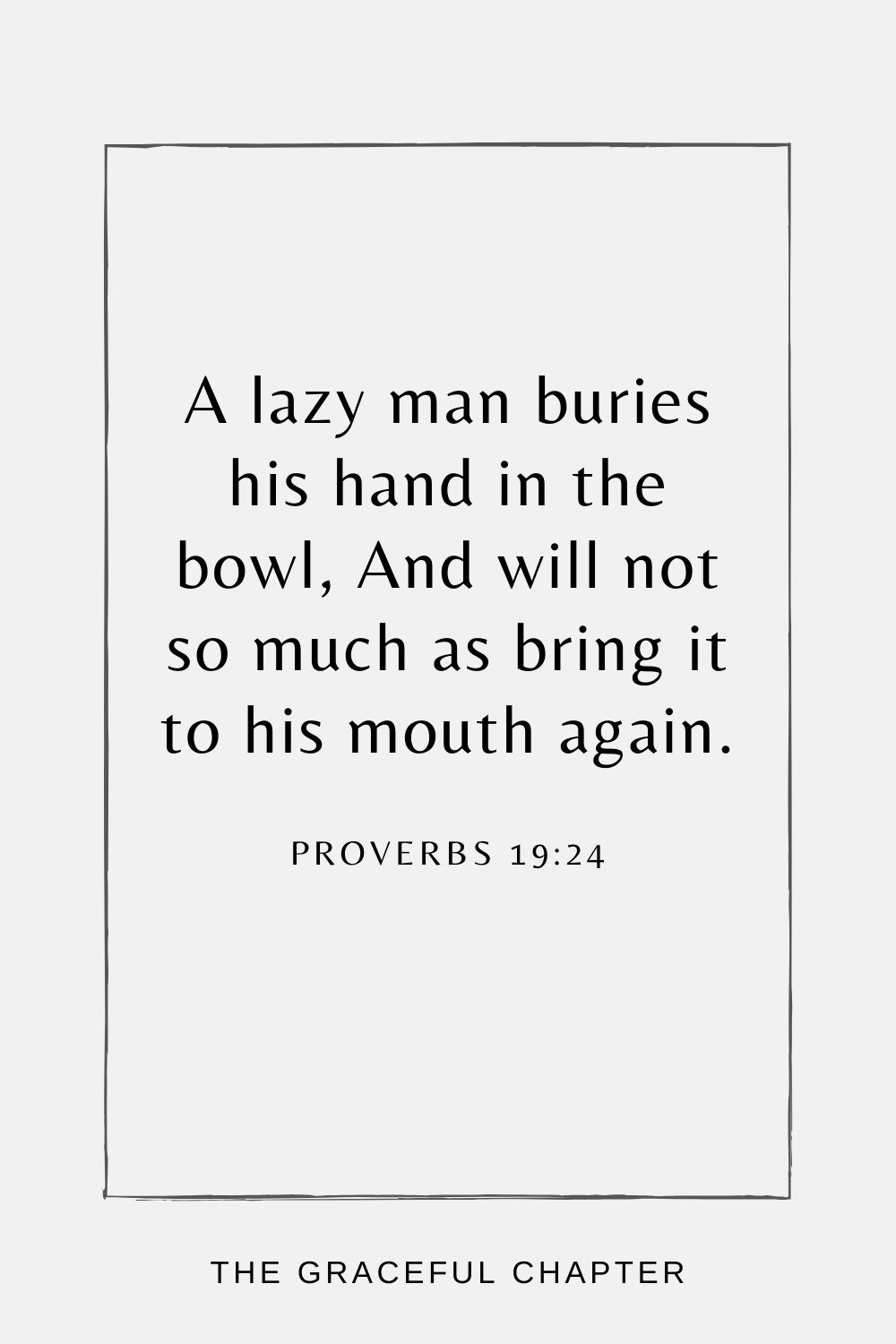 A lazy man buries his hand in the bowl, And will not so much as bring it to his mouth again.
Proverbs 19:24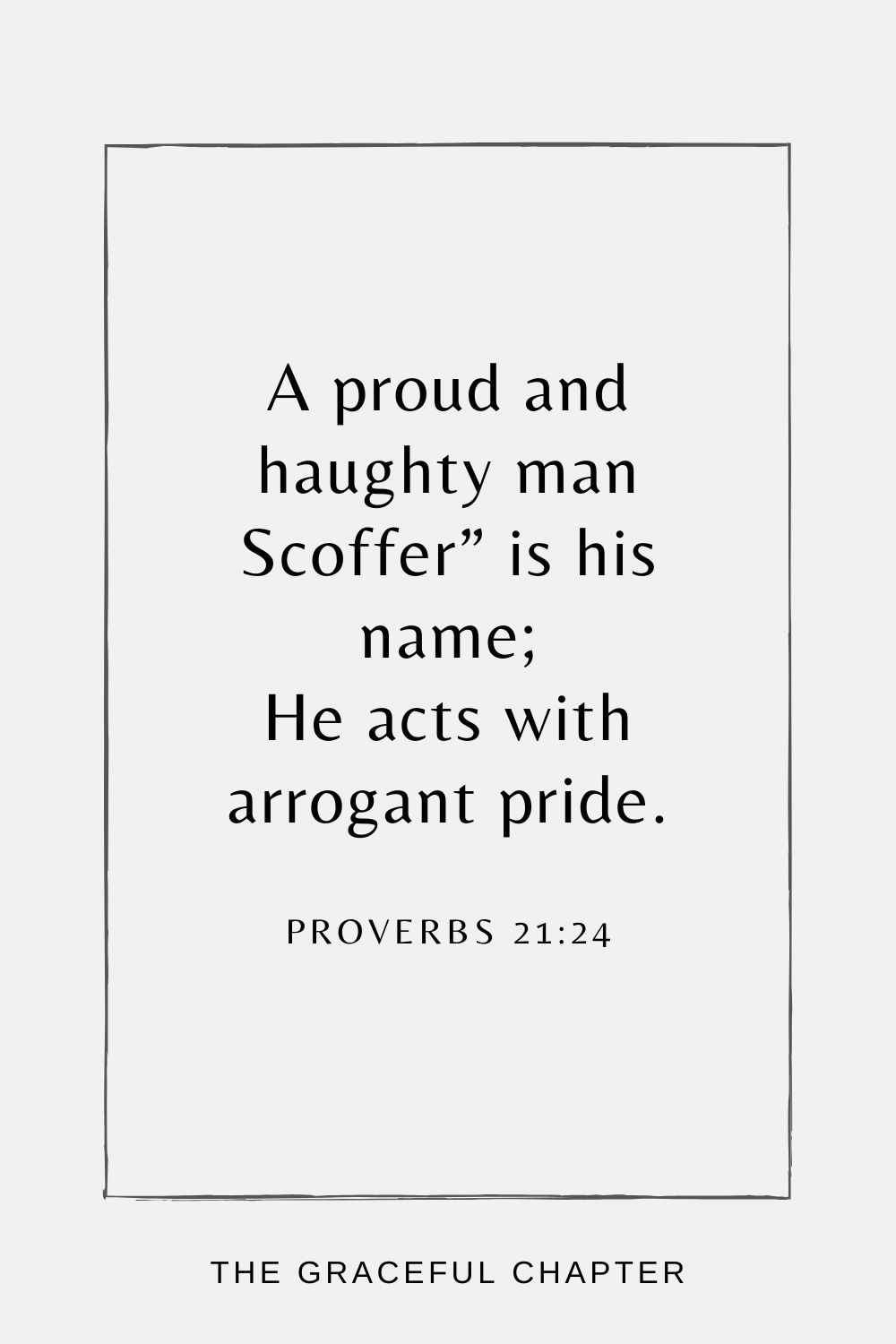 A proud and haughty man Scoffer" is his name;
He acts with arrogant pride.
Proverbs 21:24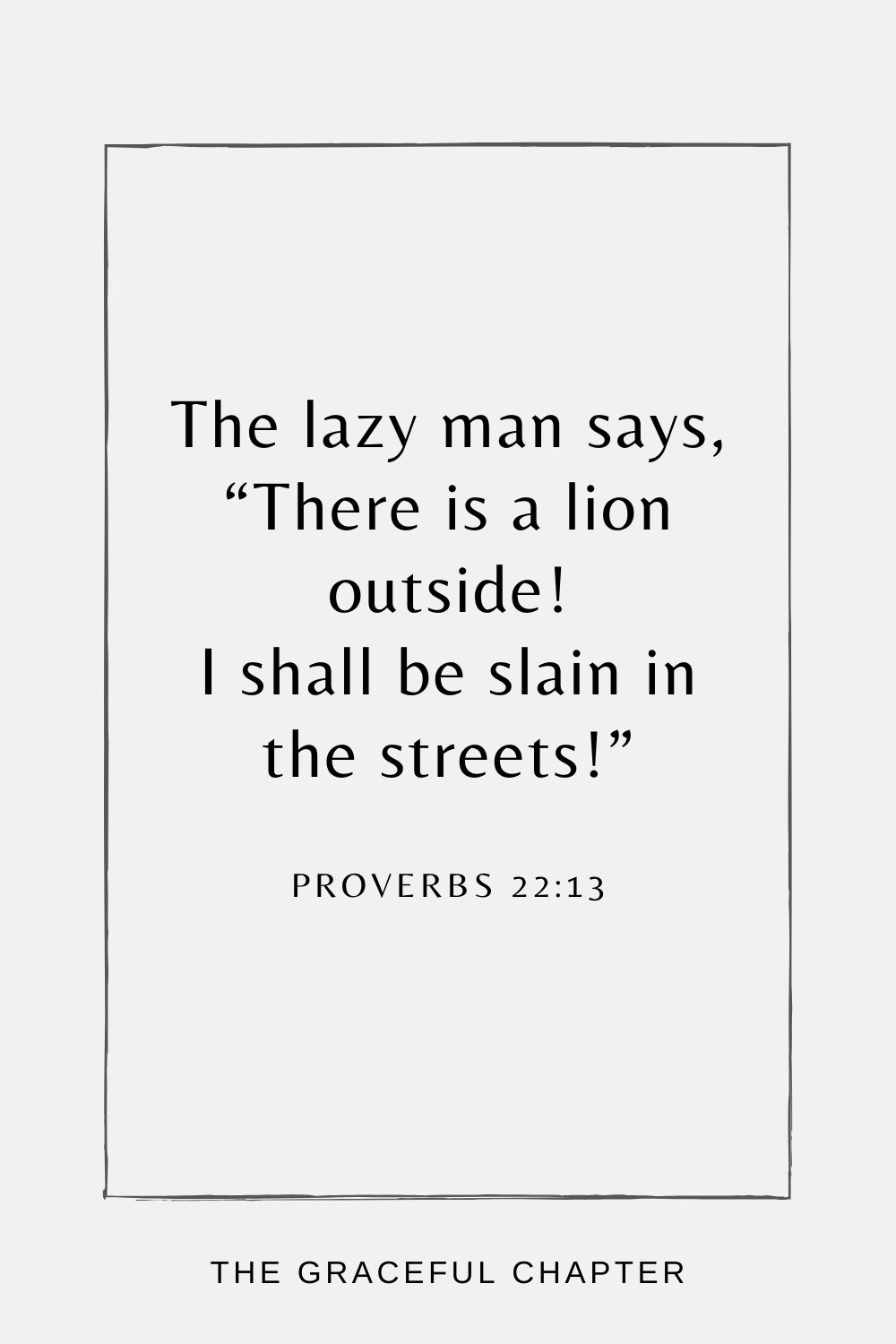 The lazy man says, "There is a lion outside!
I shall be slain in the streets!"
Proverbs 22:13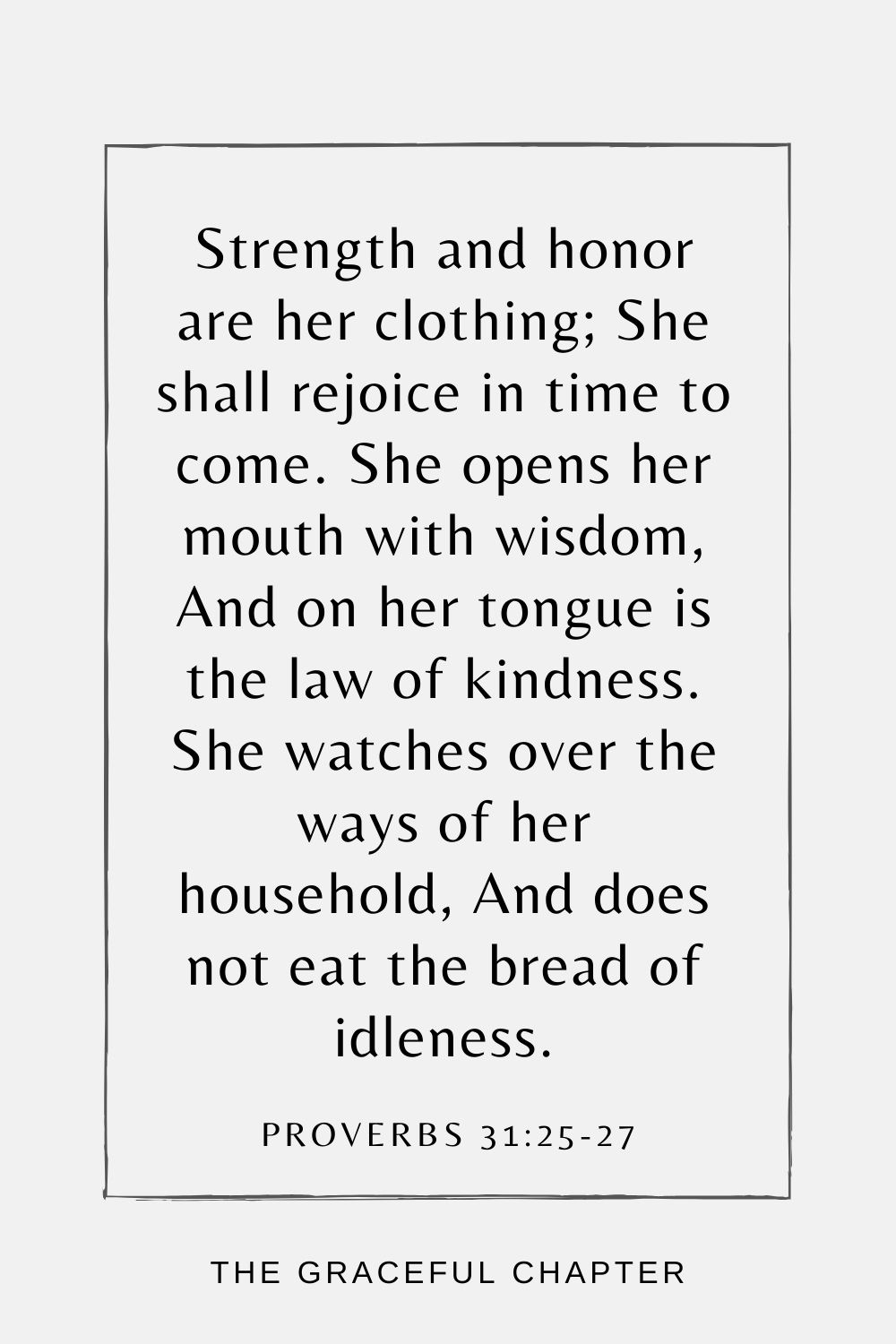 Strength and honor are her clothing; She shall rejoice in time to come. She opens her mouth with wisdom, And on her tongue is the law of kindness. She watches over the ways of her household, And does not eat the bread of idleness.
Proverbs 31:25-27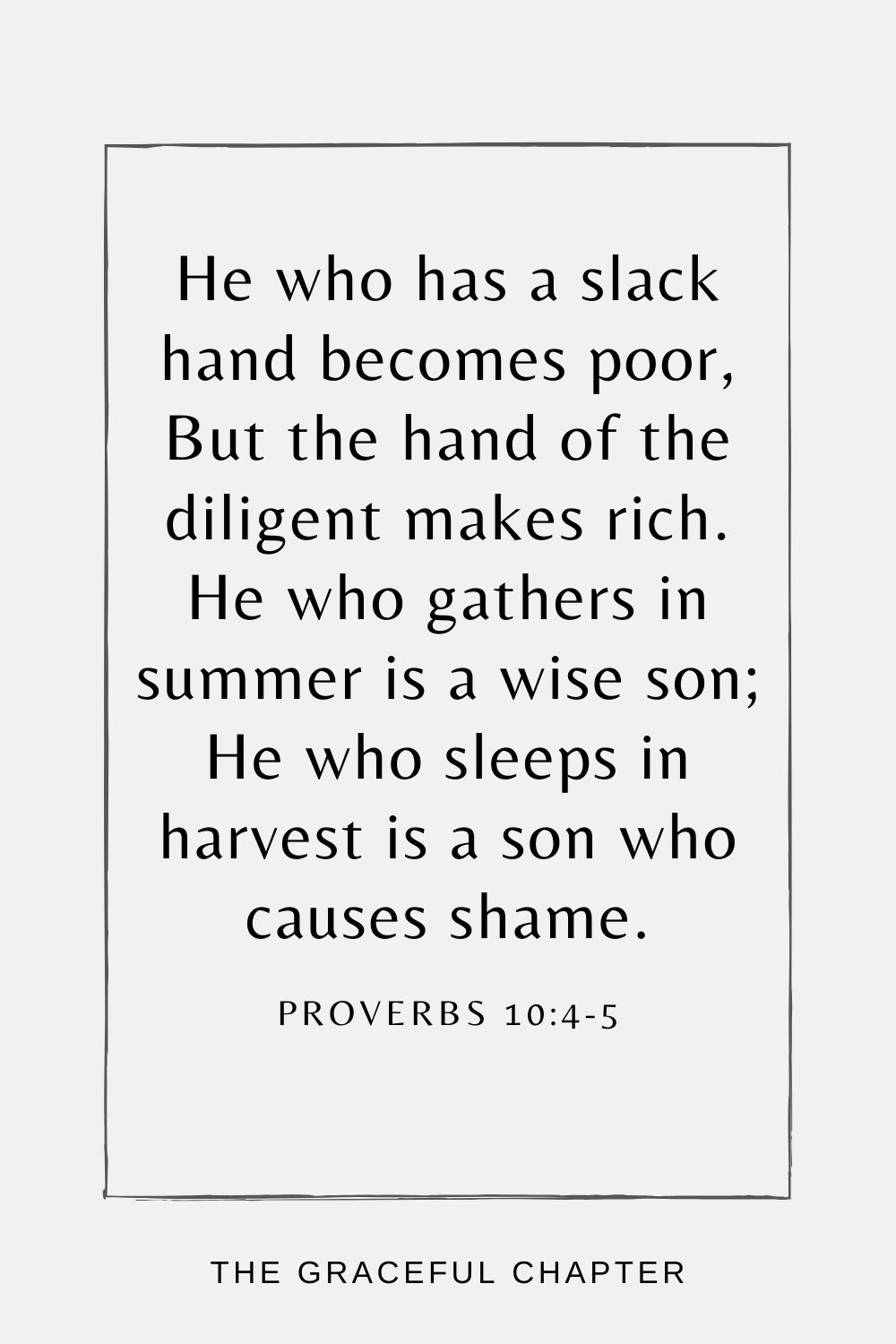 He who has a slack hand becomes poor, But the hand of the diligent makes rich. He who gathers in summer is a wise son; He who sleeps in harvest is a son who causes shame.
Proverbs 10:4-5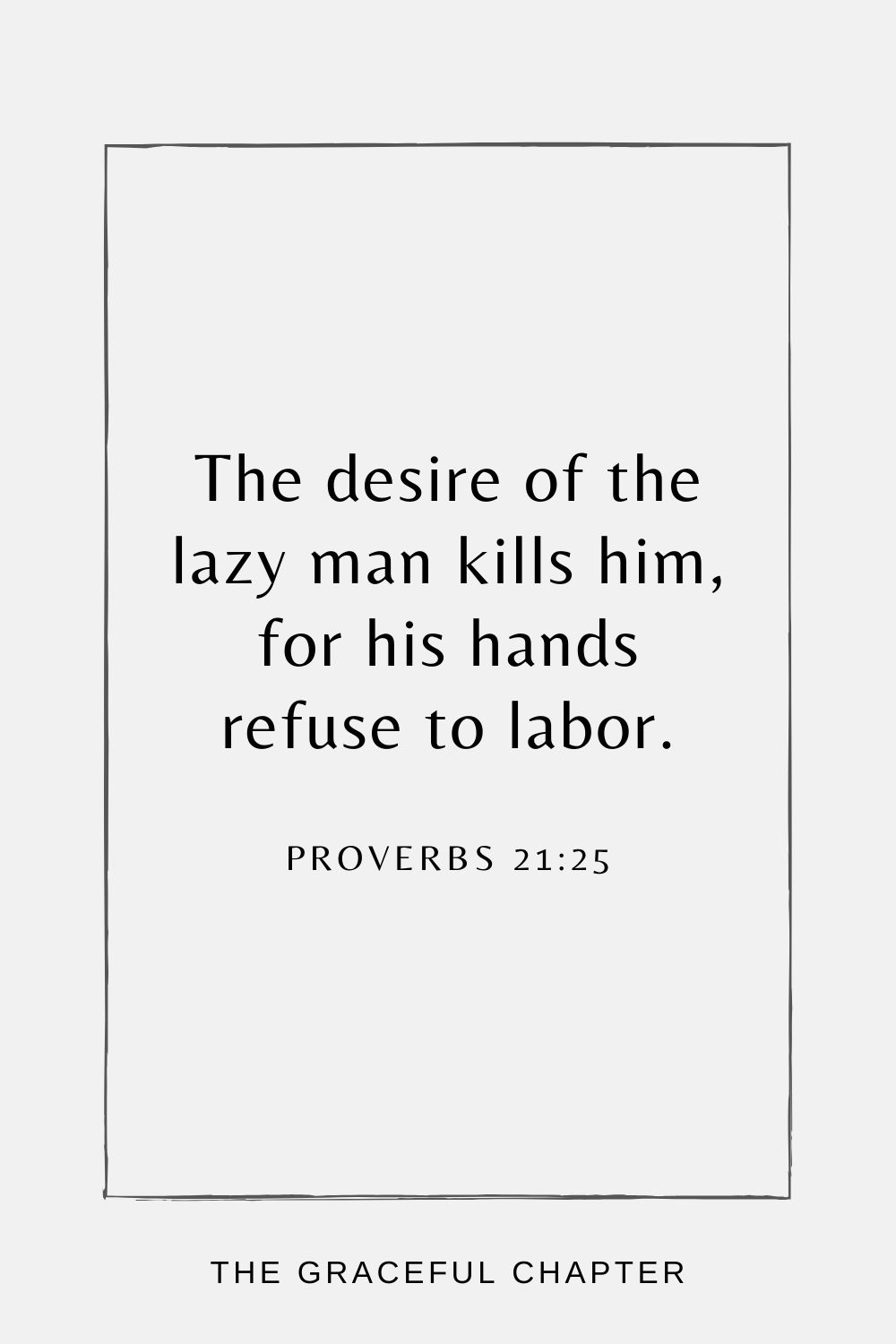 The desire of the lazy man kills him, for his hands refuse to labor.
Proverbs 21:25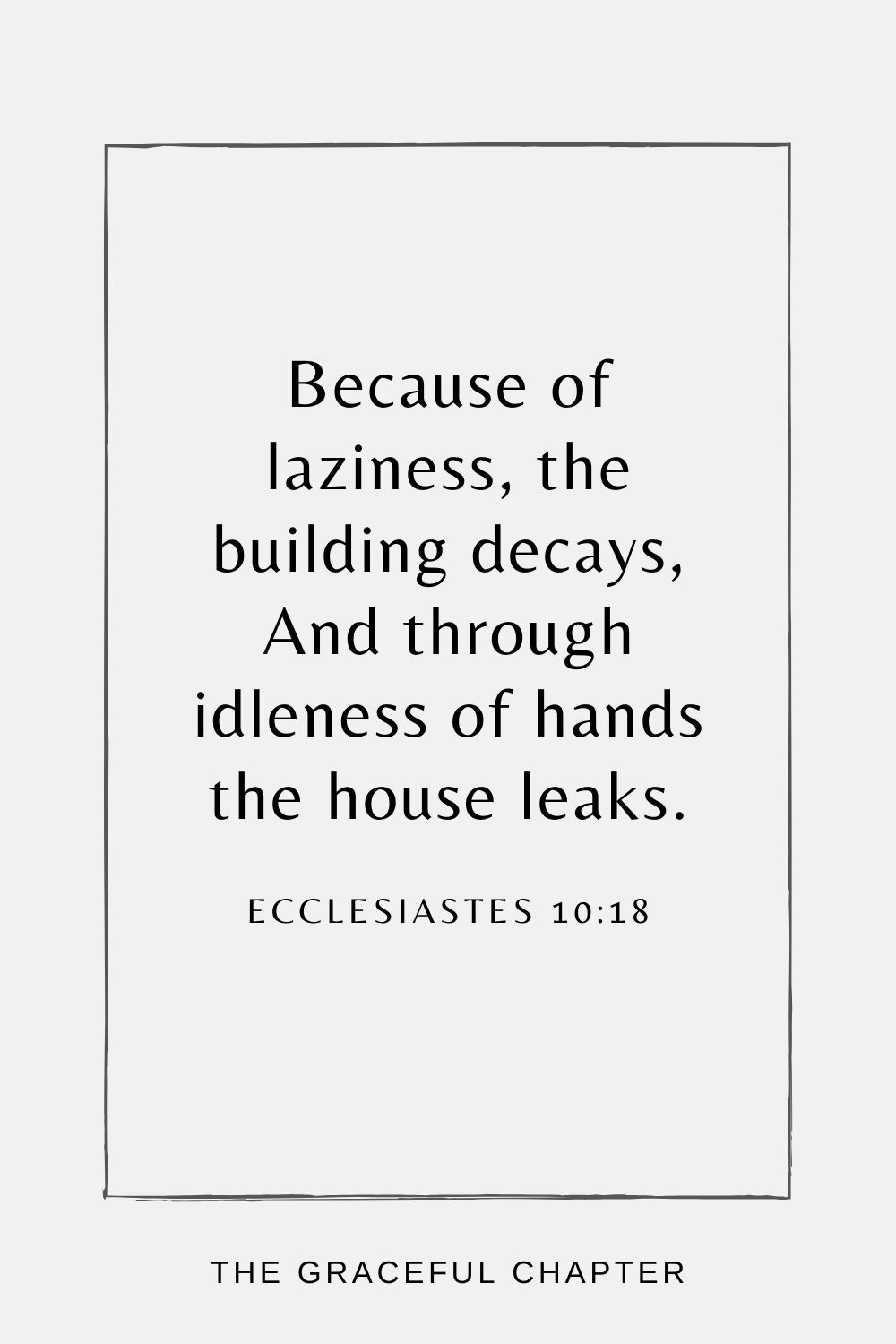 Because of laziness, the building decays,
And through idleness of hands the house leaks.
Ecclesiastes 10:18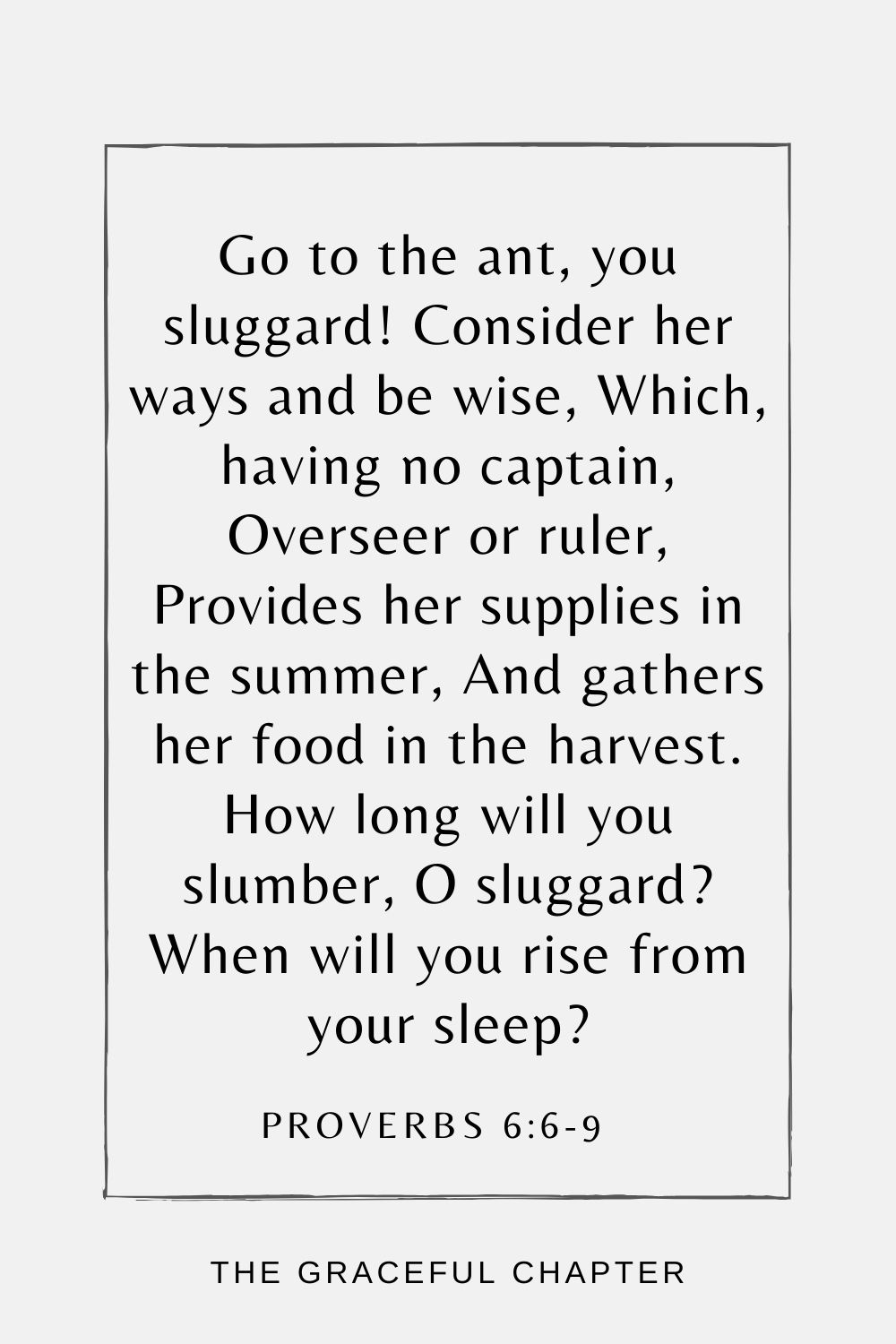 Go to the ant, you sluggard! Consider her ways and be wise, Which, having no captain, Overseer or ruler, Provides her supplies in the summer, And gathers her food in the harvest. How long will you slumber, O sluggard? When will you rise from your sleep?
Proverbs 6:6-9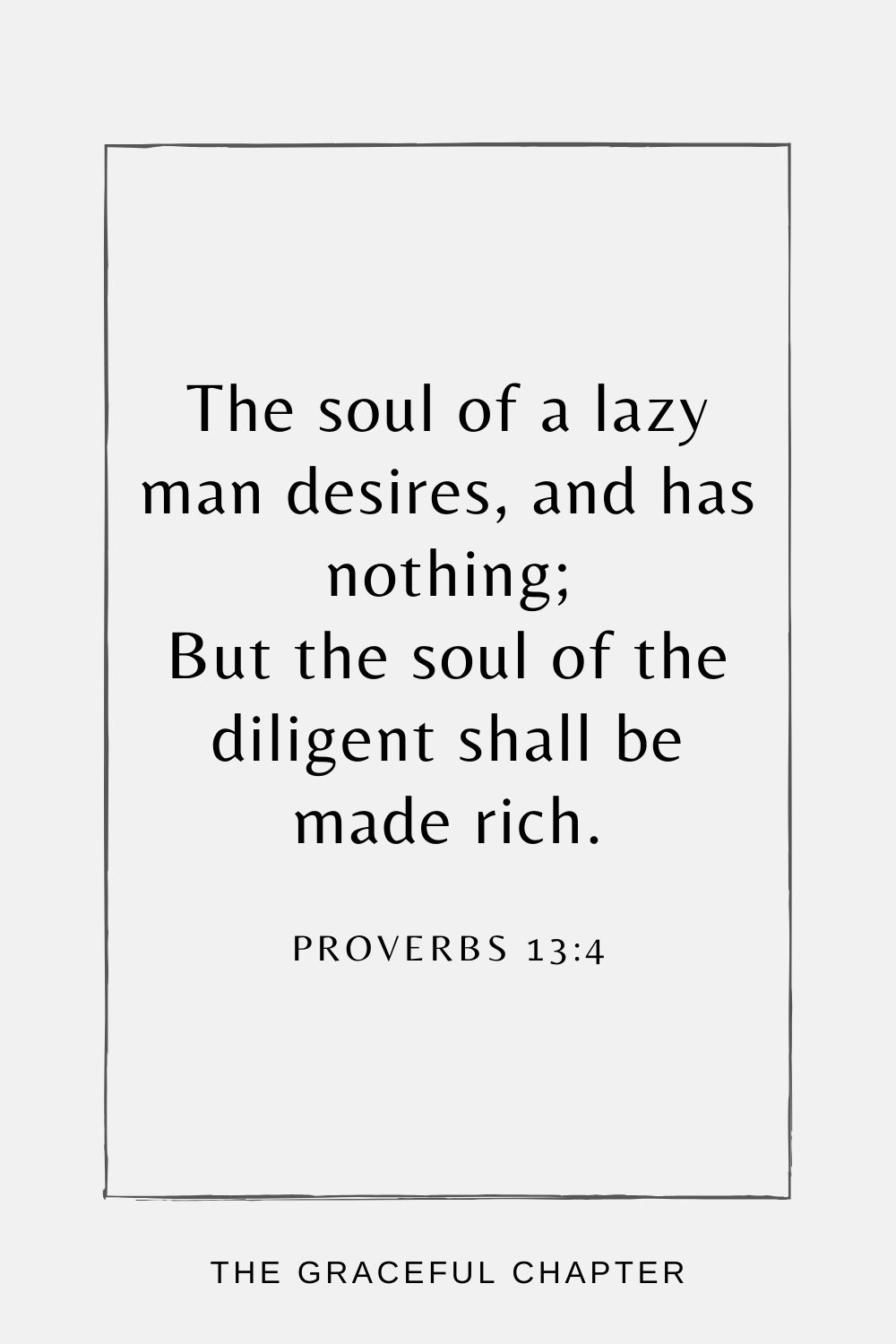 The soul of a lazy man desires, and has nothing;
But the soul of the diligent shall be made rich.
Proverbs 13:4
The lazy man does not roast what he took in hunting,
But diligence is man's precious possession.
Proverbs 12:27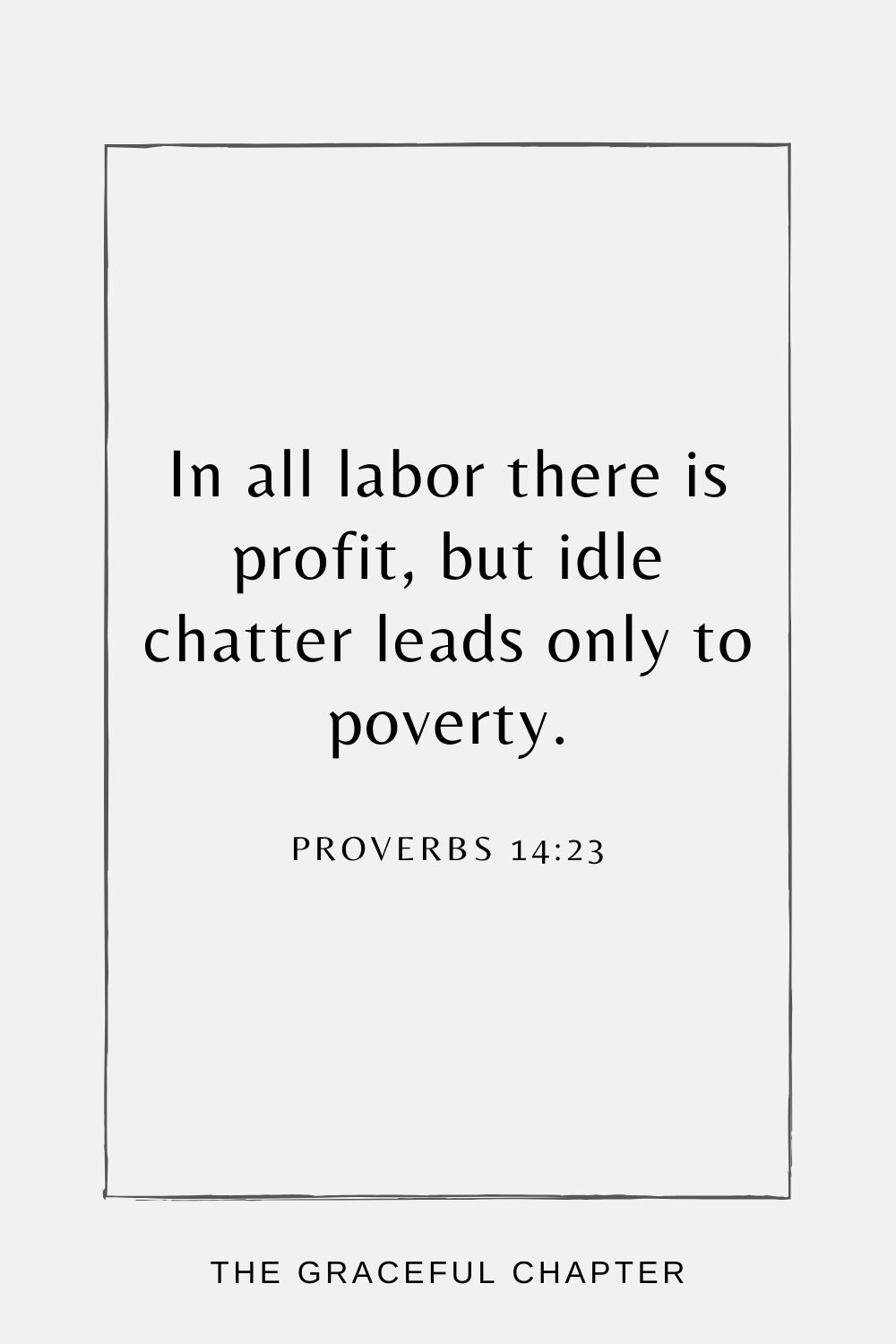 In all labor there is profit, but idle chatter leads only to poverty.
Proverbs 14:23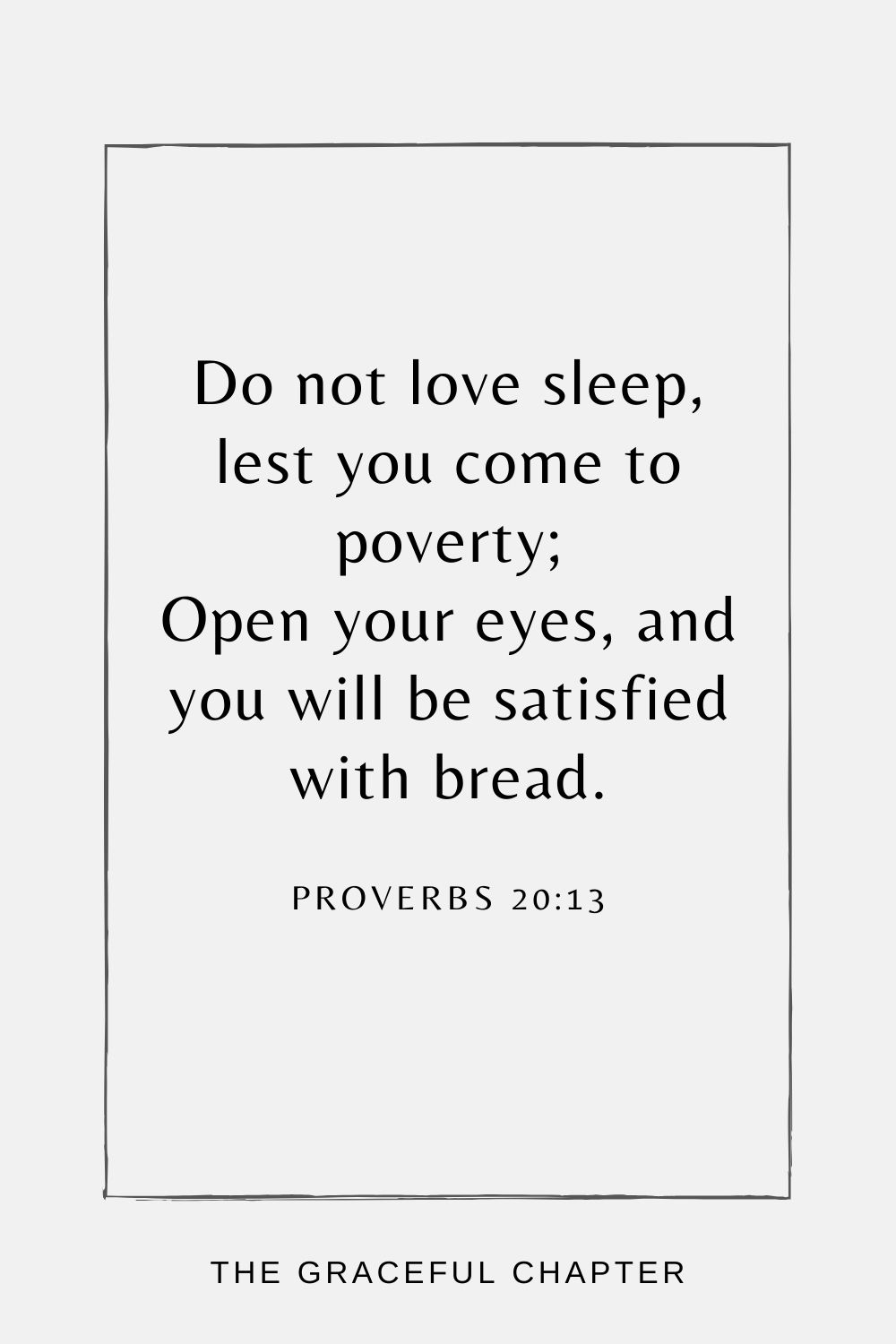 Do not love sleep, lest you come to poverty;
Open your eyes, and you will be satisfied with bread.
Proverbs 20:13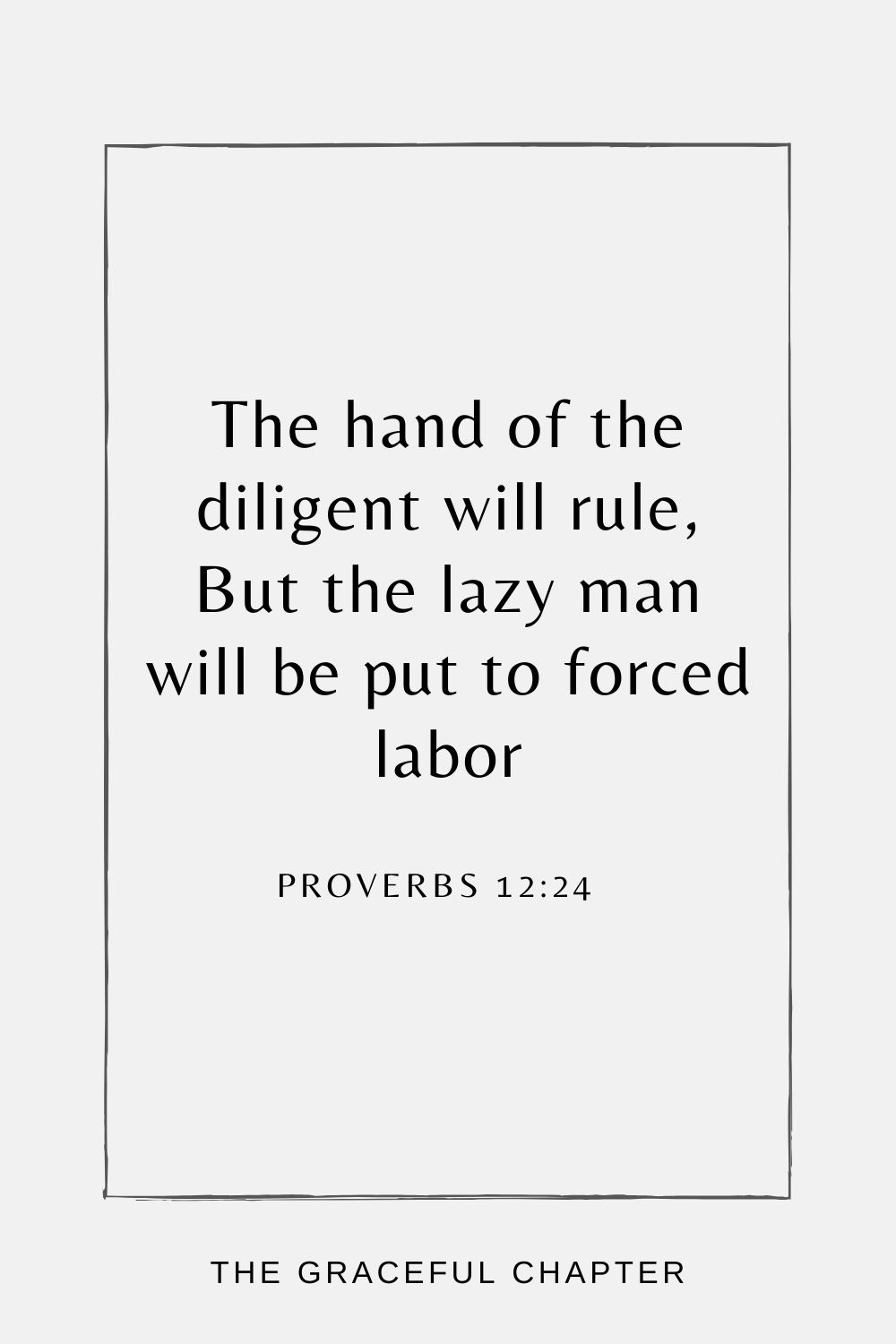 The hand of the diligent will rule,
But the lazy man will be put to forced labor
Proverbs 12:24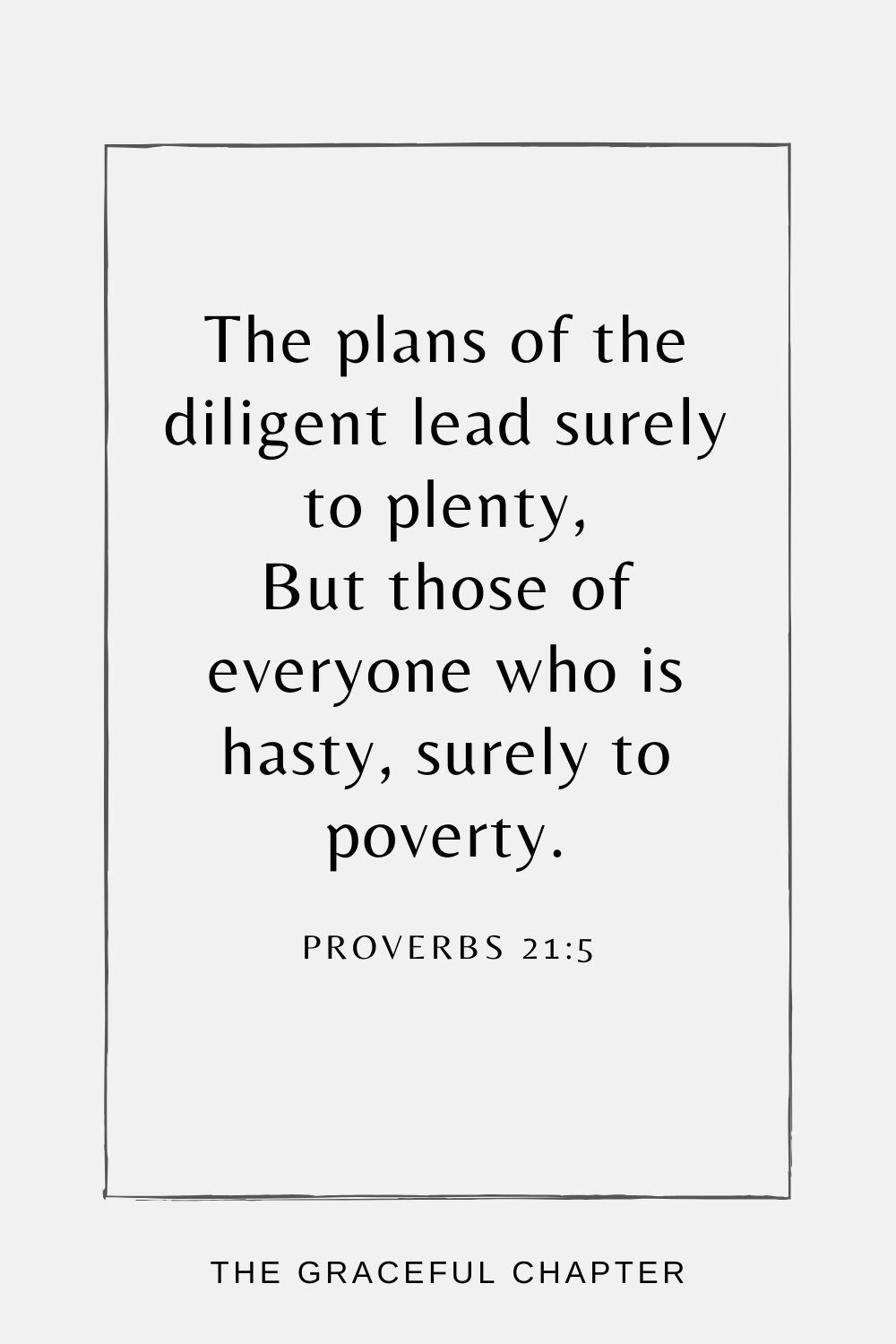 The plans of the diligent lead surely to plenty,
But those of everyone who is hasty, surely to poverty.
Proverbs 21:5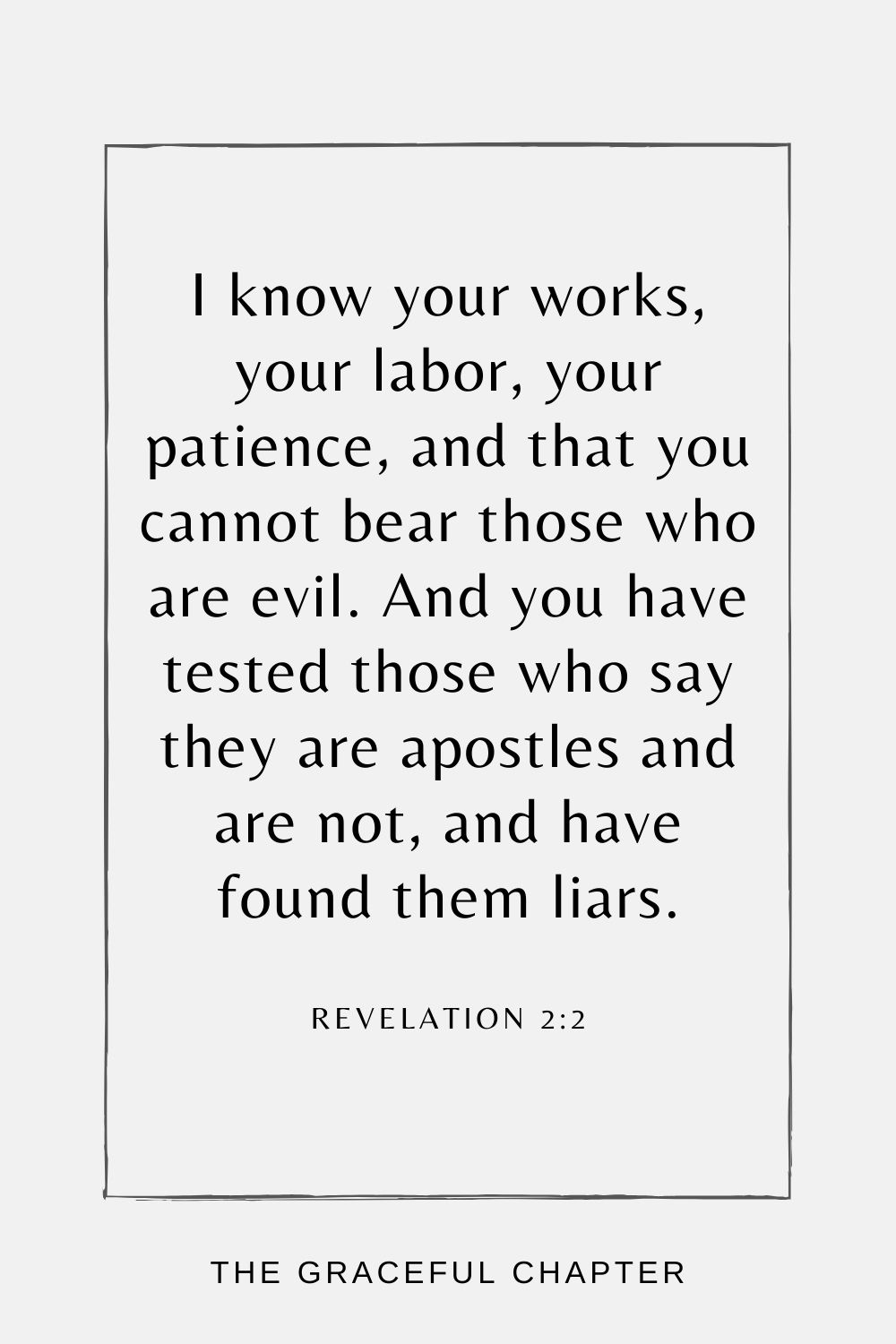 I know your works, your labor, your patience, and that you cannot bear those who are evil. And you have tested those who say they are apostles and are not, and have found them liars;
Revelation 2:2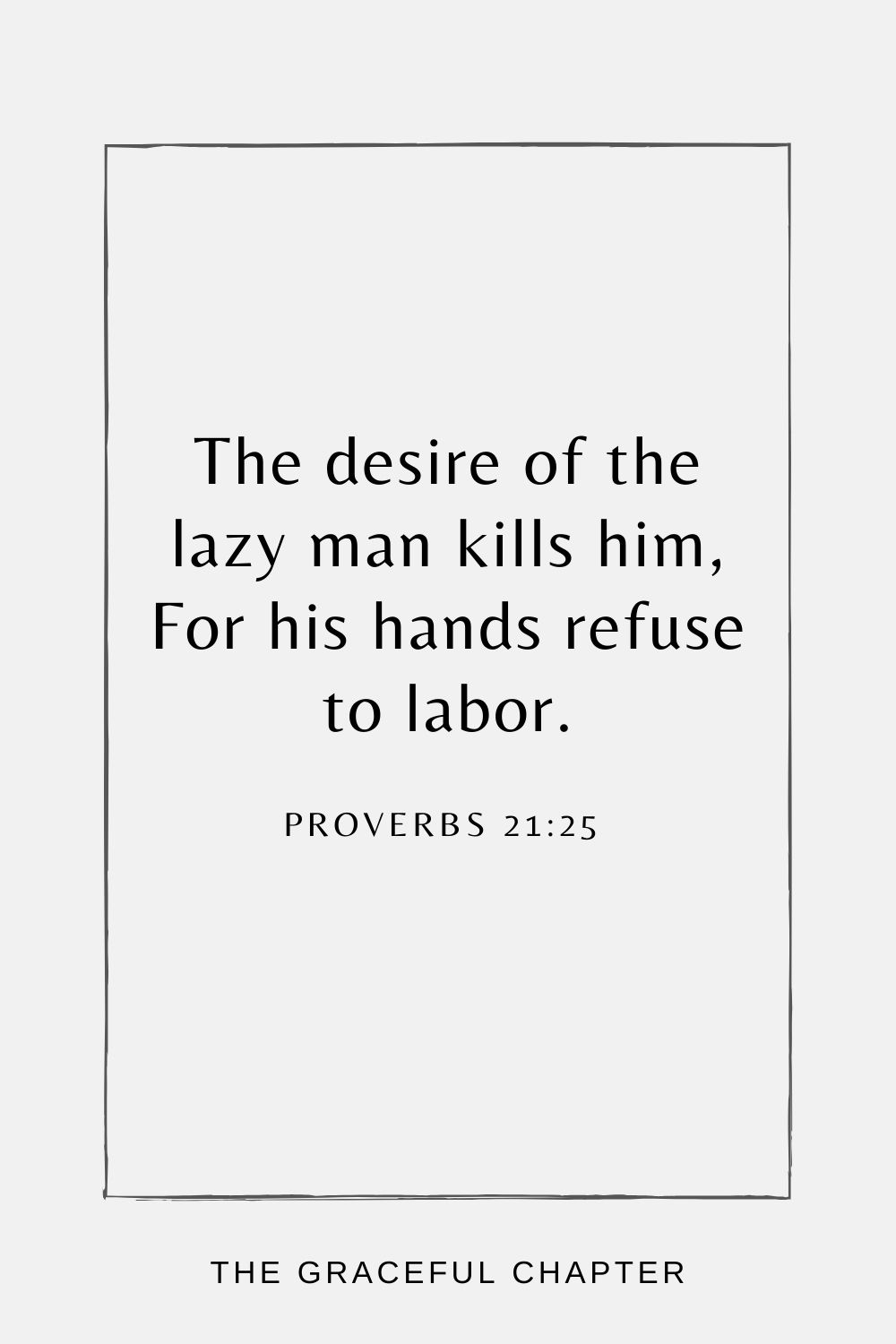 The desire of the lazy man kills him,
For his hands refuse to labor.
Proverbs 21:25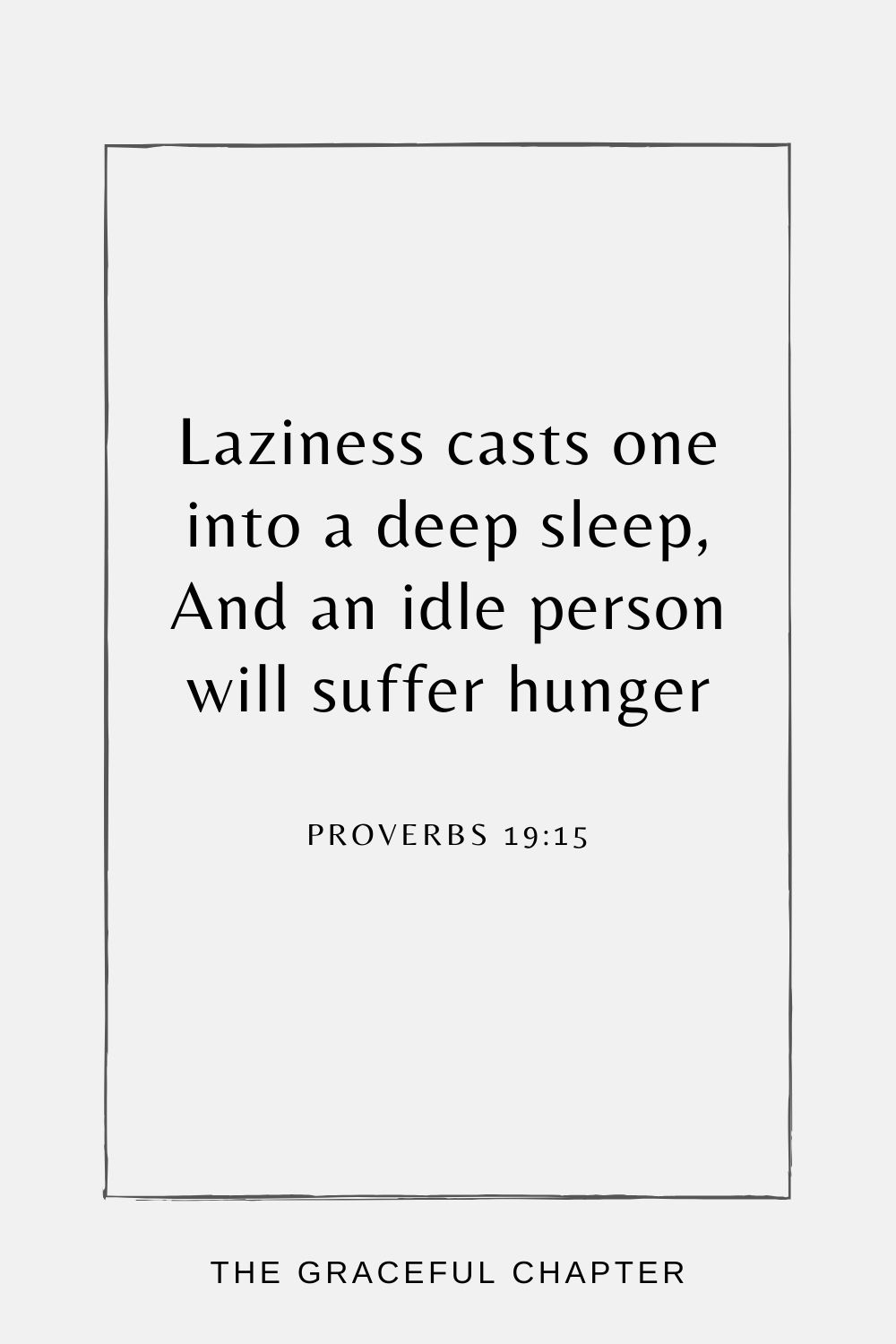 Laziness casts one into a deep sleep,
And an idle person will suffer hunger
Proverbs 19:15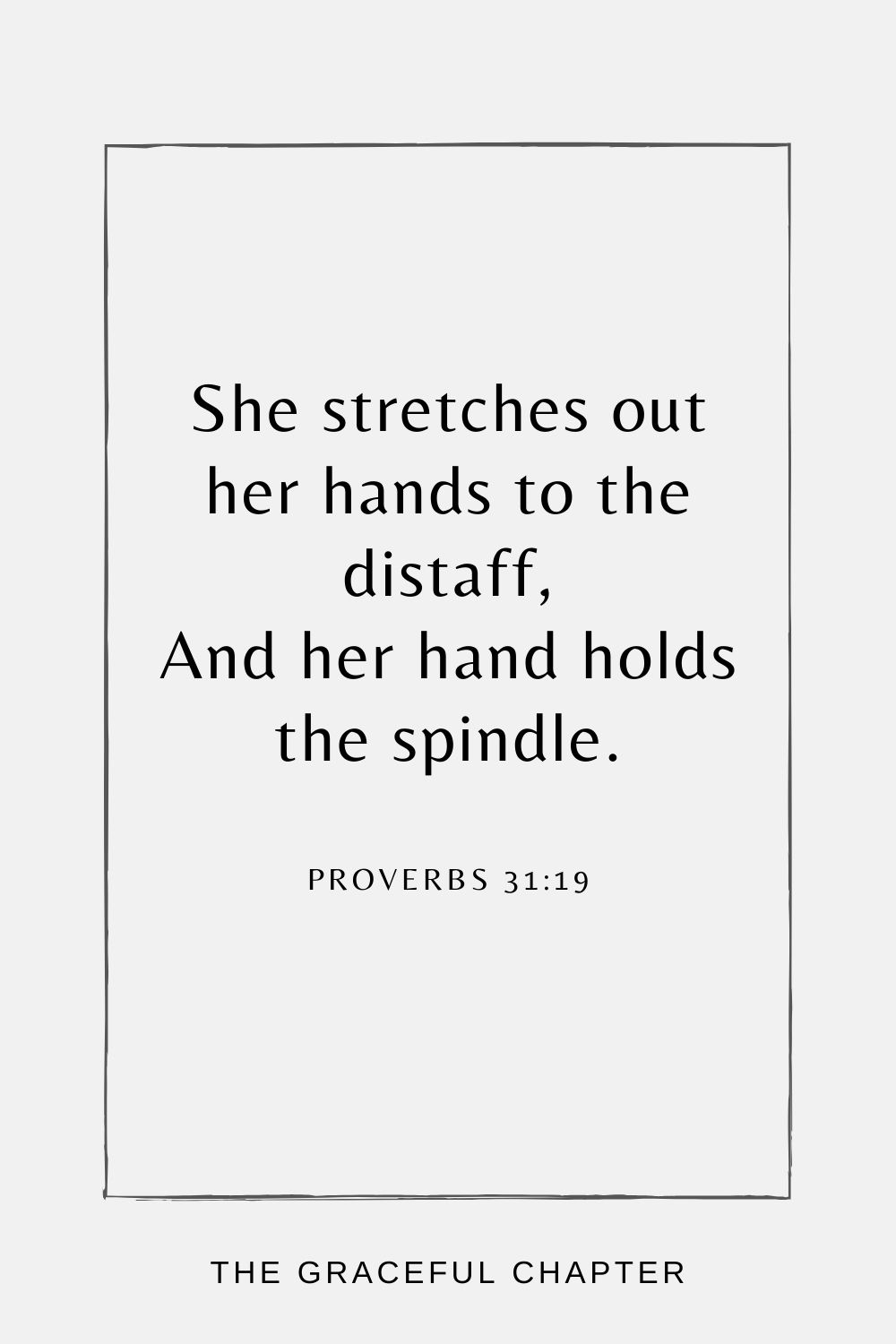 She stretches out her hands to the distaff,
And her hand holds the spindle.
Proverbs 31:19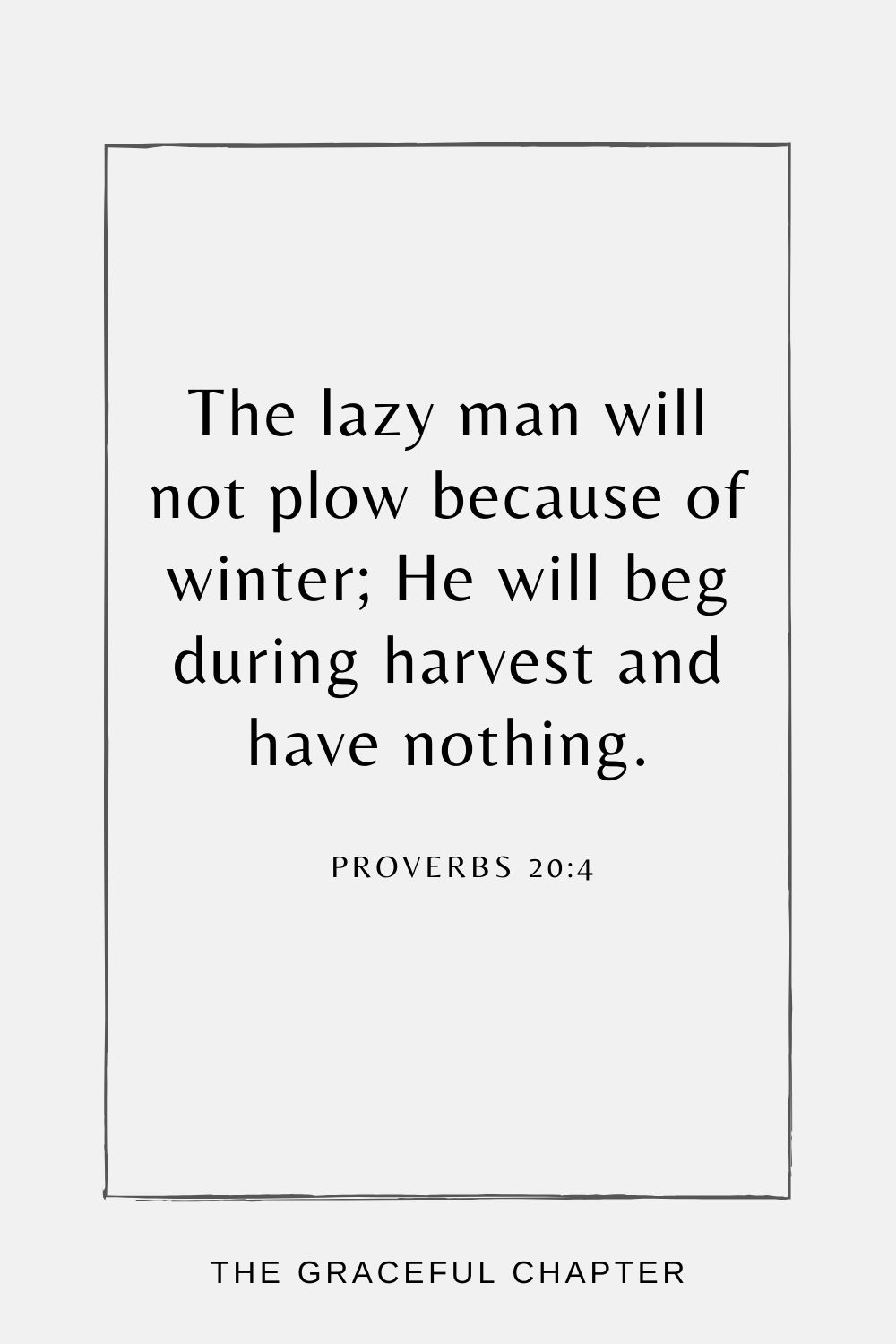 The lazy man will not plow because of winter; He will beg during harvest and have nothing.
Proverbs 20:4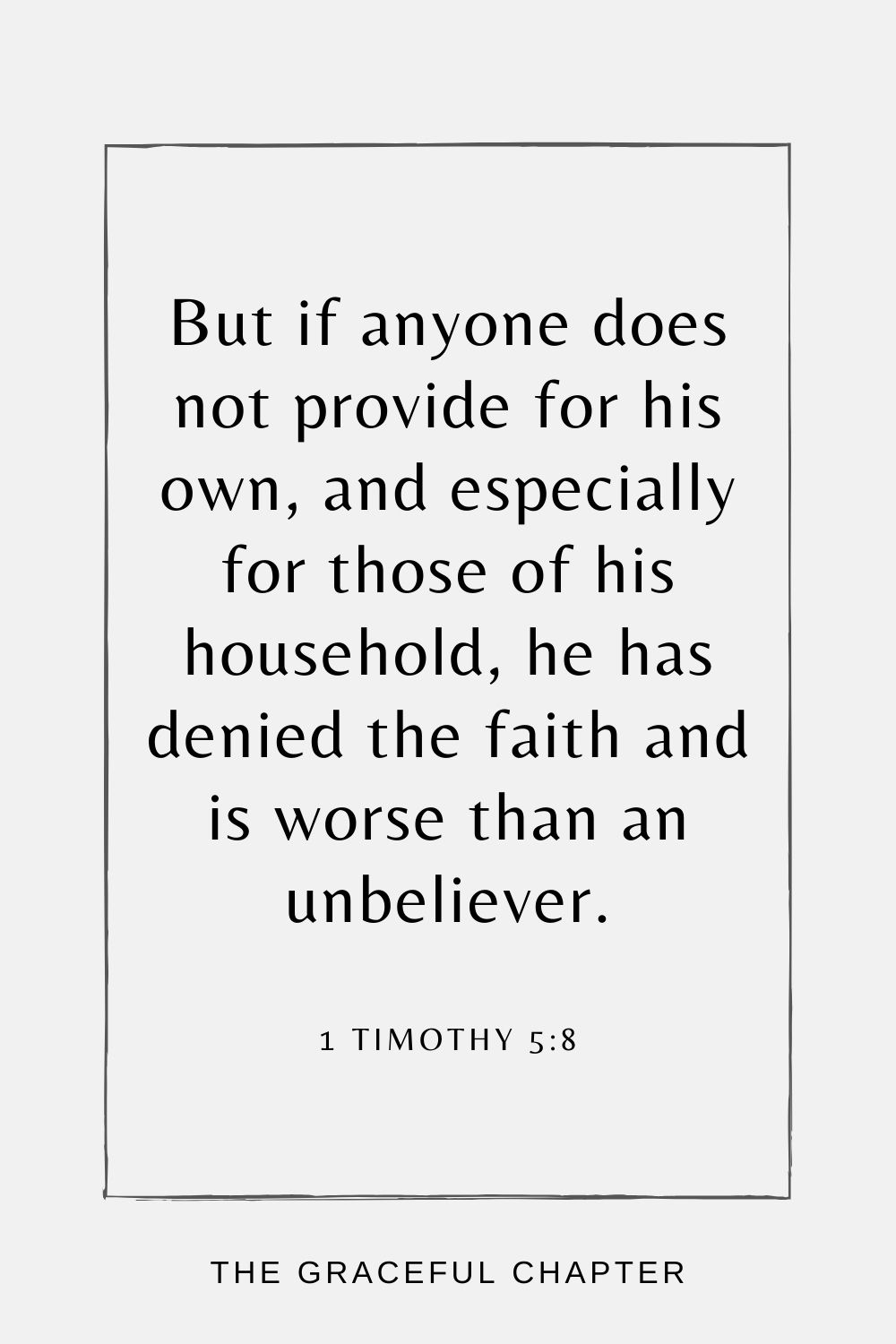 But if anyone does not provide for his own, and especially for those of his household, he has denied the faith and is worse than an unbeliever.
1 Timothy 5:8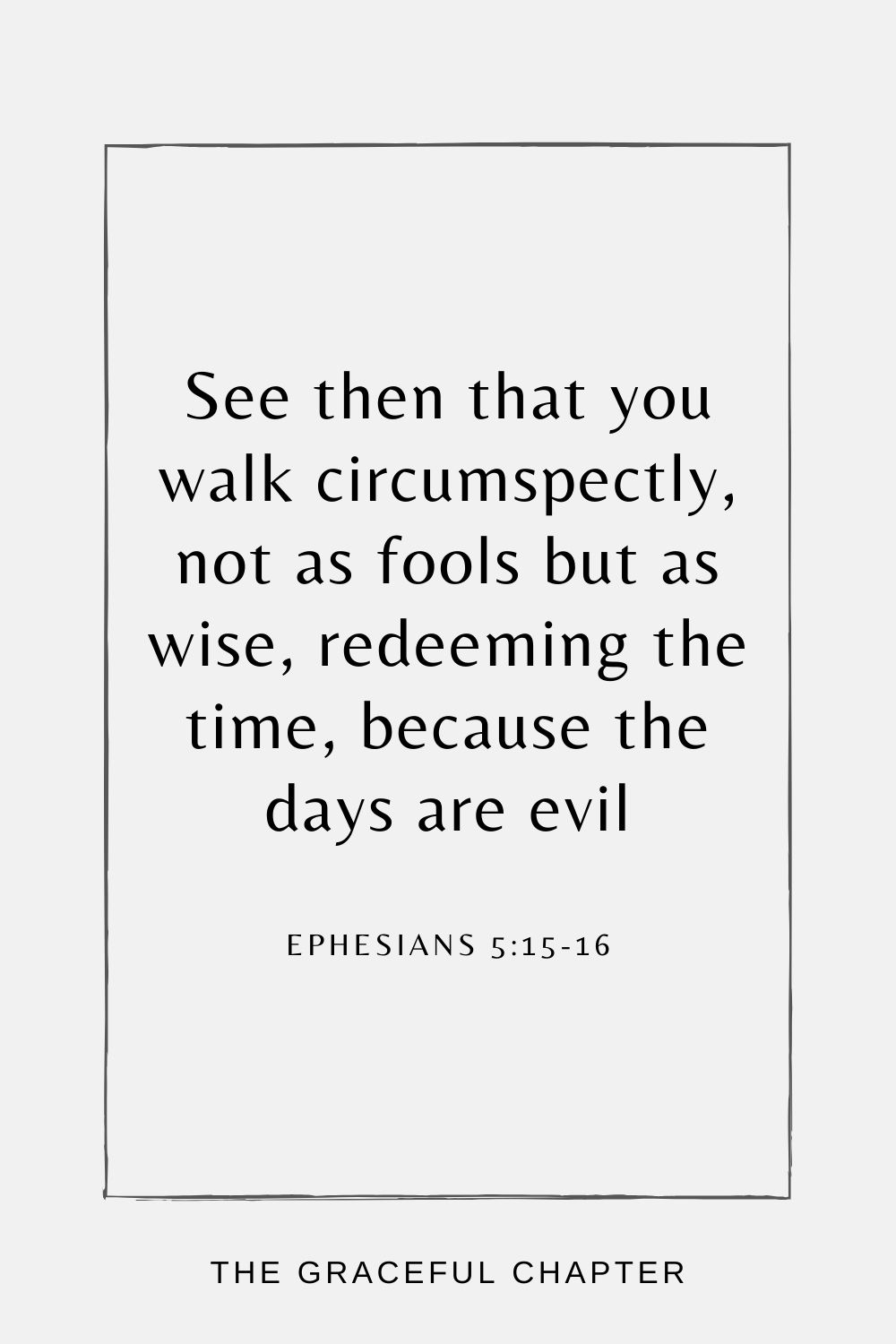 See then that you walk circumspectly, not as fools but as wise, redeeming the time, because the days are evil
Ephesians 5:15-16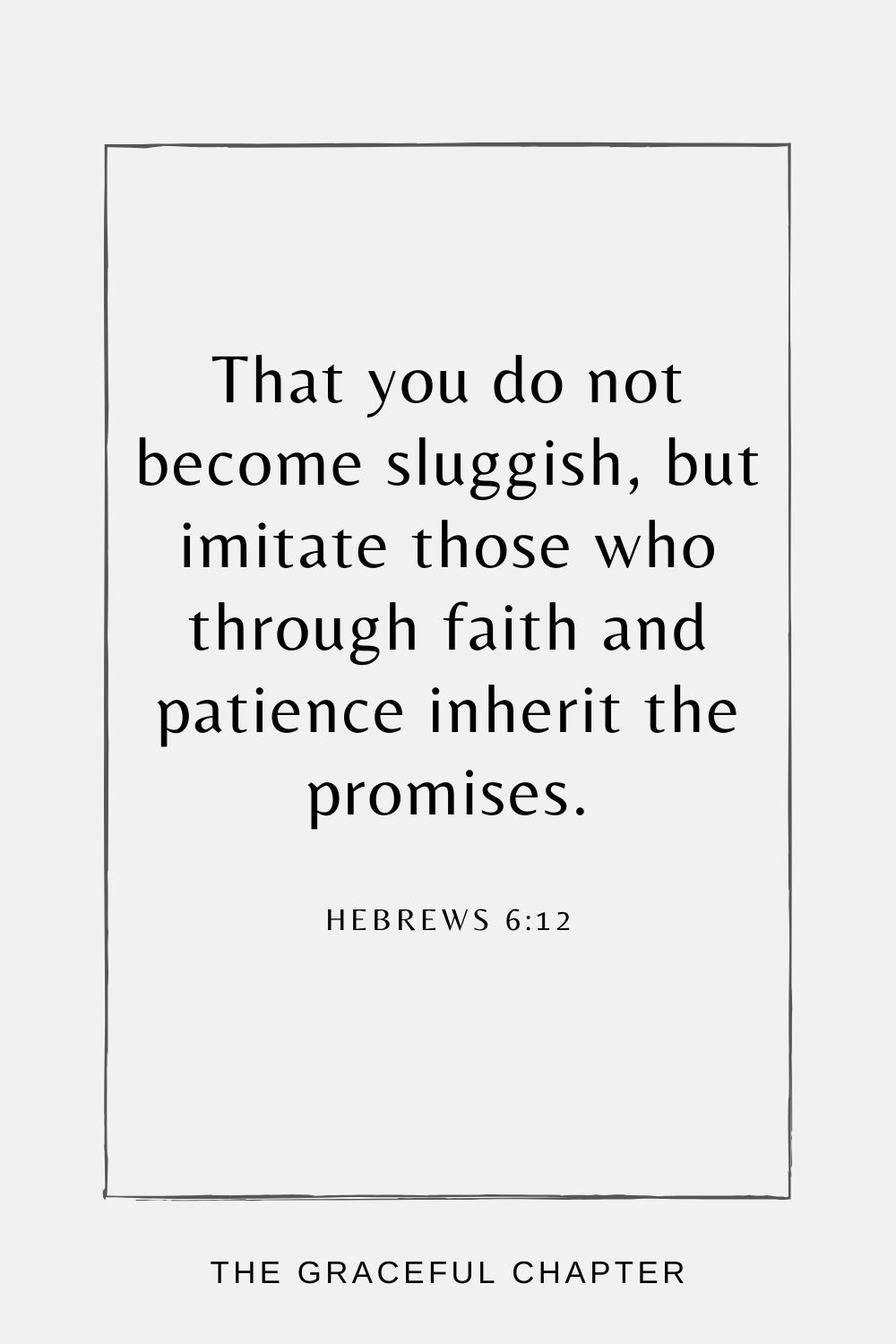 That you do not become sluggish, but imitate those who through faith and patience inherit the promises.
Hebrews 6:12
And whatever you do, do it heartily, as to the Lord and not to men,
Colossians 3:23
Let him who stole steal no longer, but rather let him labor, working with his hands what is good, that he may have something to give him who has need.
Ephesians 4:28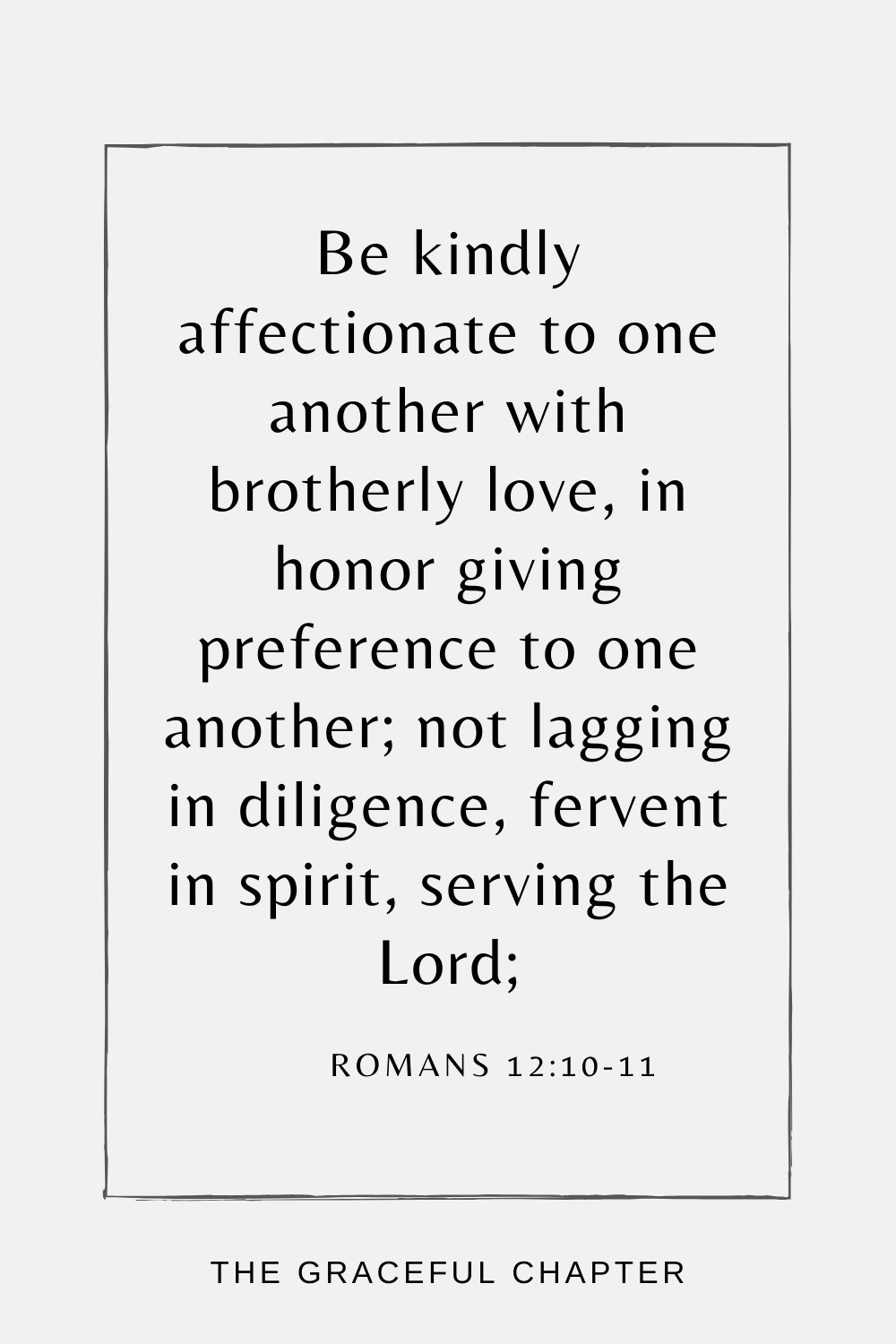 Be kindly affectionate to one another with brotherly love, in honor giving preference to one another; not lagging in diligence, fervent in spirit, serving the Lord;
Romans 12:10-11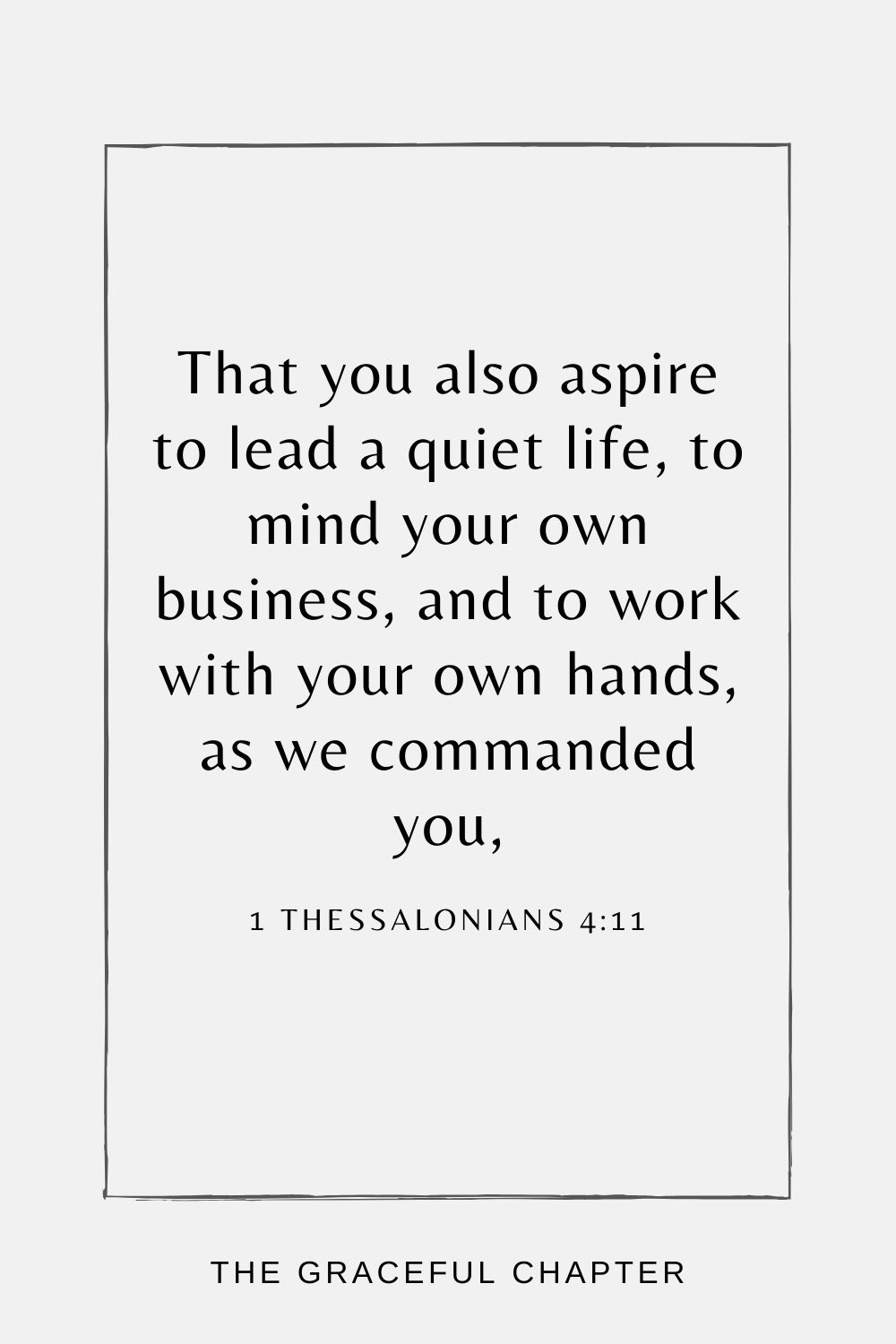 That you also aspire to lead a quiet life, to mind your own business, and to work with your own hands, as we commanded you,
1 Thessalonians 4:11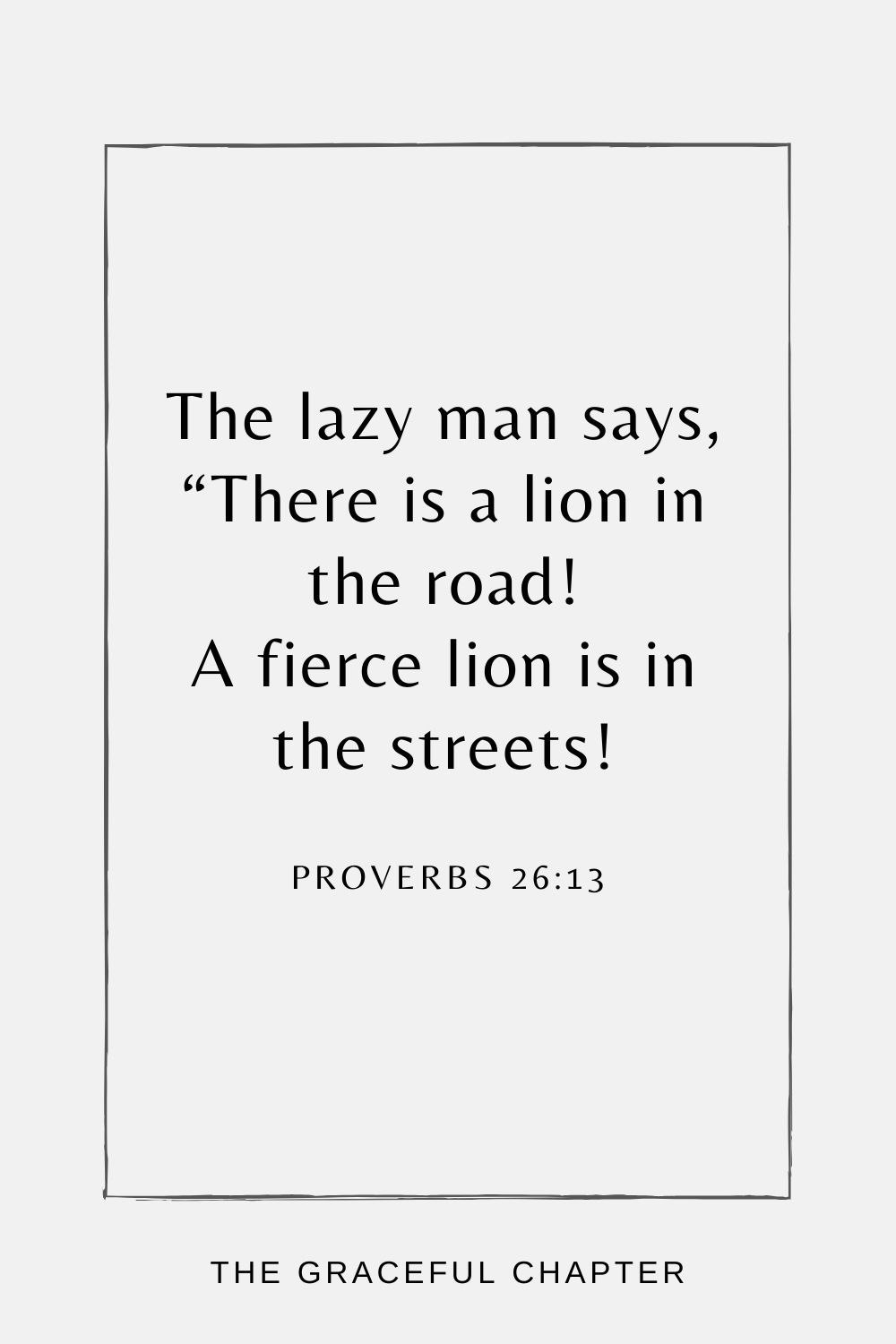 Therefore, whether you eat or drink, or whatever you do, do all to the glory of God.
1 Corinthians 10:31
Related Posts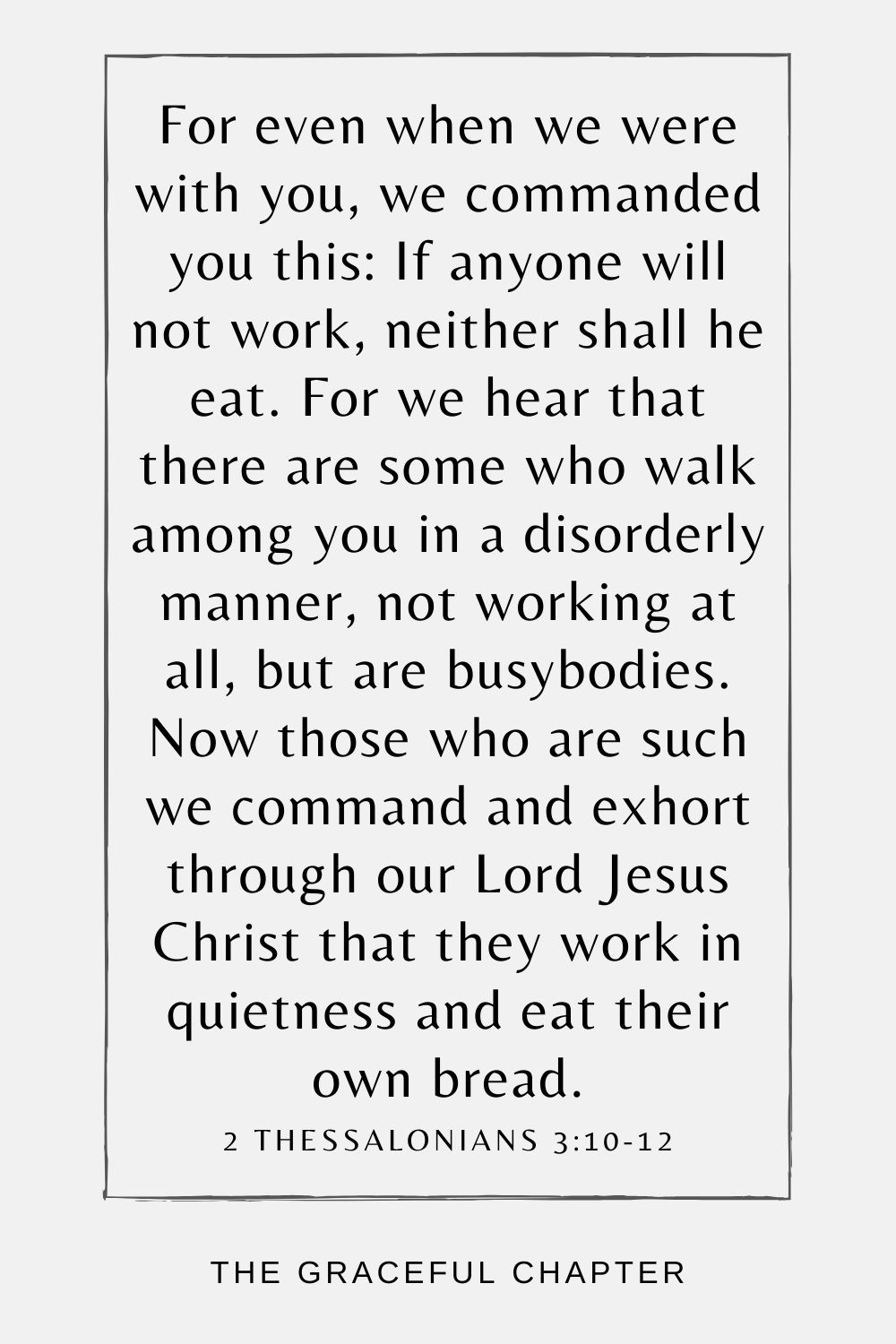 For even when we were with you, we commanded you this: If anyone will not work, neither shall he eat. For we hear that there are some who walk among you in a disorderly manner, not working at all, but are busybodies. Now those who are such we command and exhort through our Lord Jesus Christ that they work in quietness and eat their own bread.
2 Thessalonians 3:10-12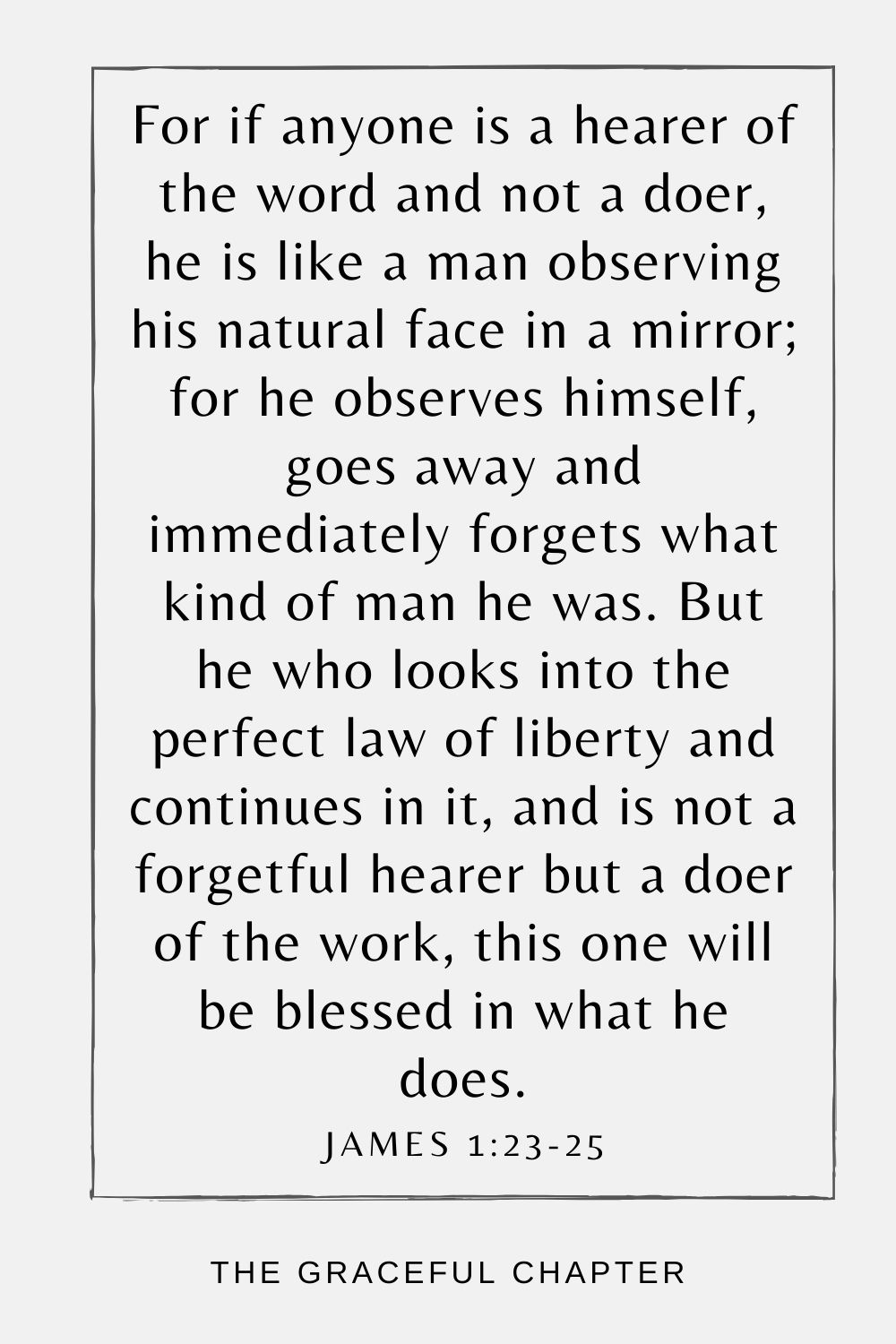 For if anyone is a hearer of the word and not a doer, he is like a man observing his natural face in a mirror; 24 for he observes himself, goes away and immediately forgets what kind of man he was. But he who looks into the perfect law of liberty and continues in it, and is not a forgetful hearer but a doer of the work, this one will be blessed in what he does.
James 1:23-25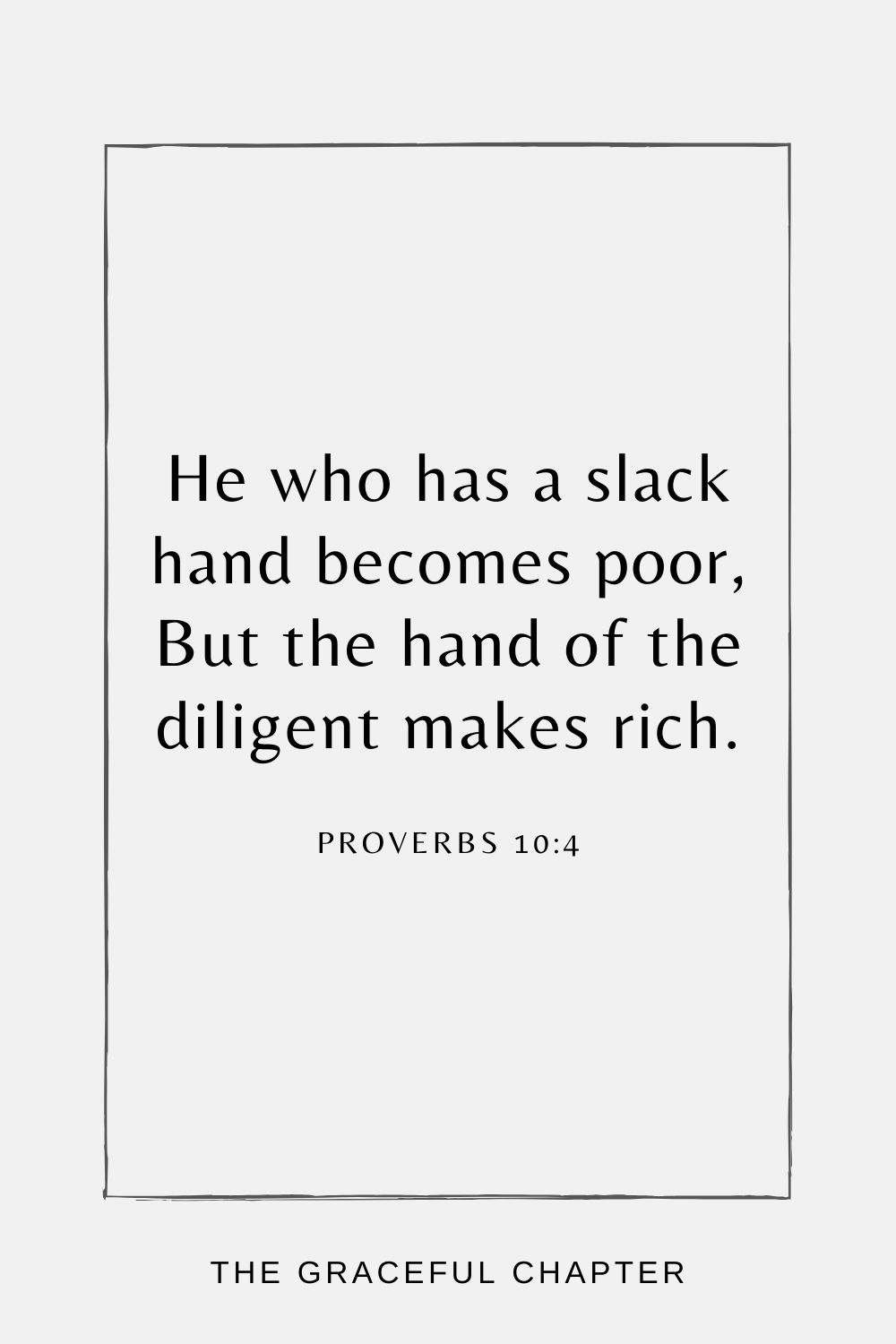 He who has a slack hand becomes poor,
But the hand of the diligent makes rich.
Proverbs 10:4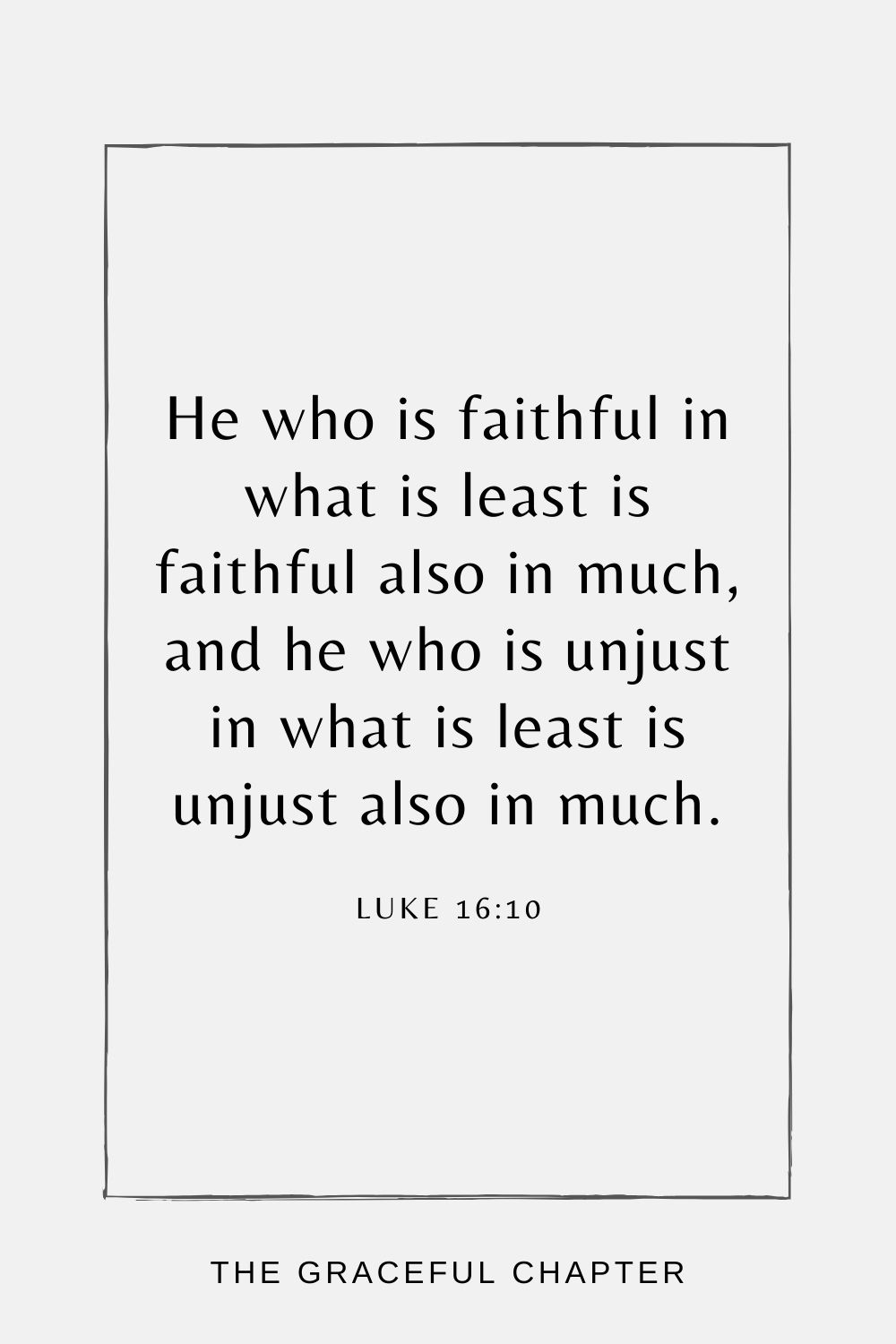 He who is faithful in what is least is faithful also in much, and he who is unjust in what is least is unjust also in much.
Luke 16:10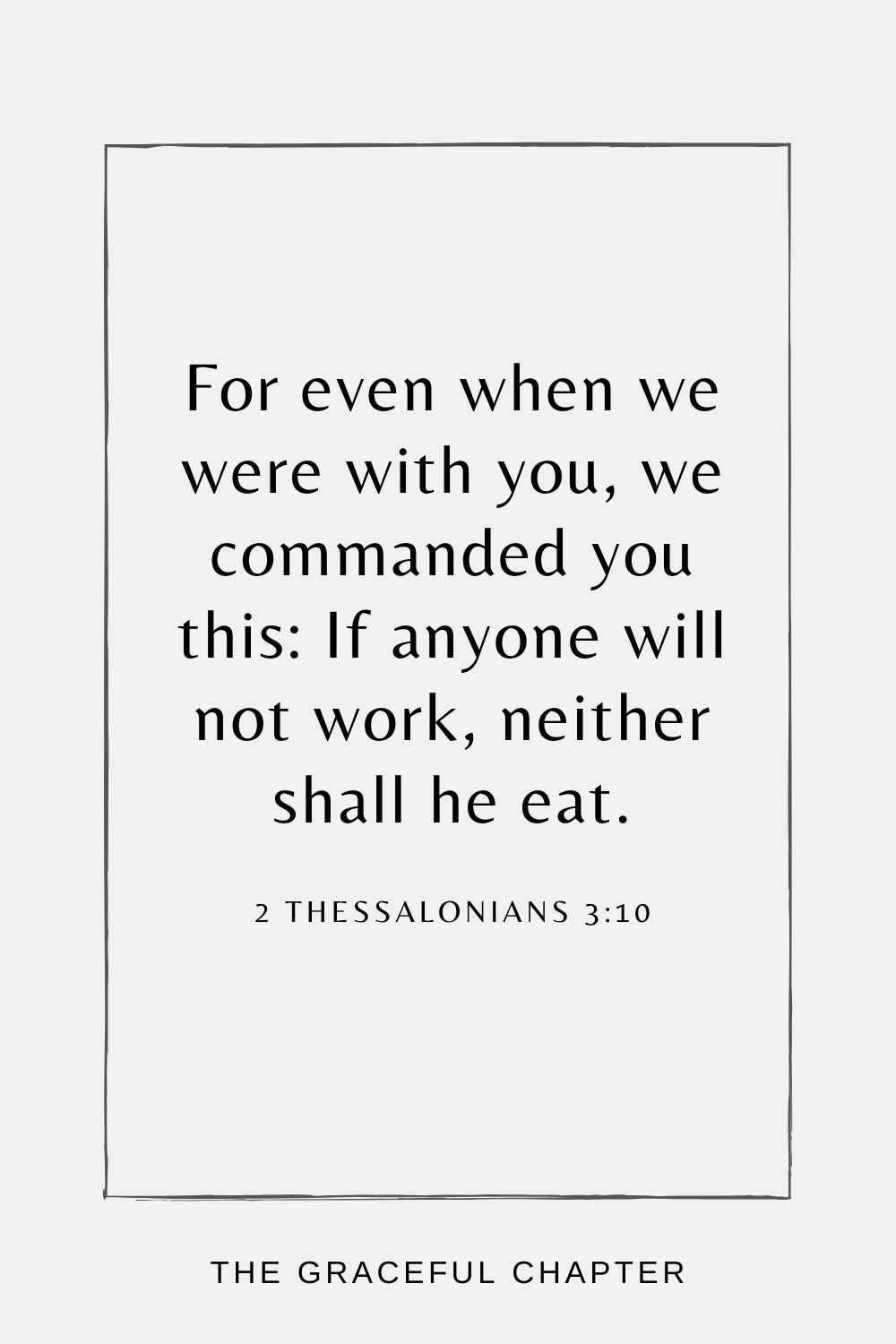 For even when we were with you, we commanded you this: If anyone will not work, neither shall he eat.
2 Thessalonians 3:10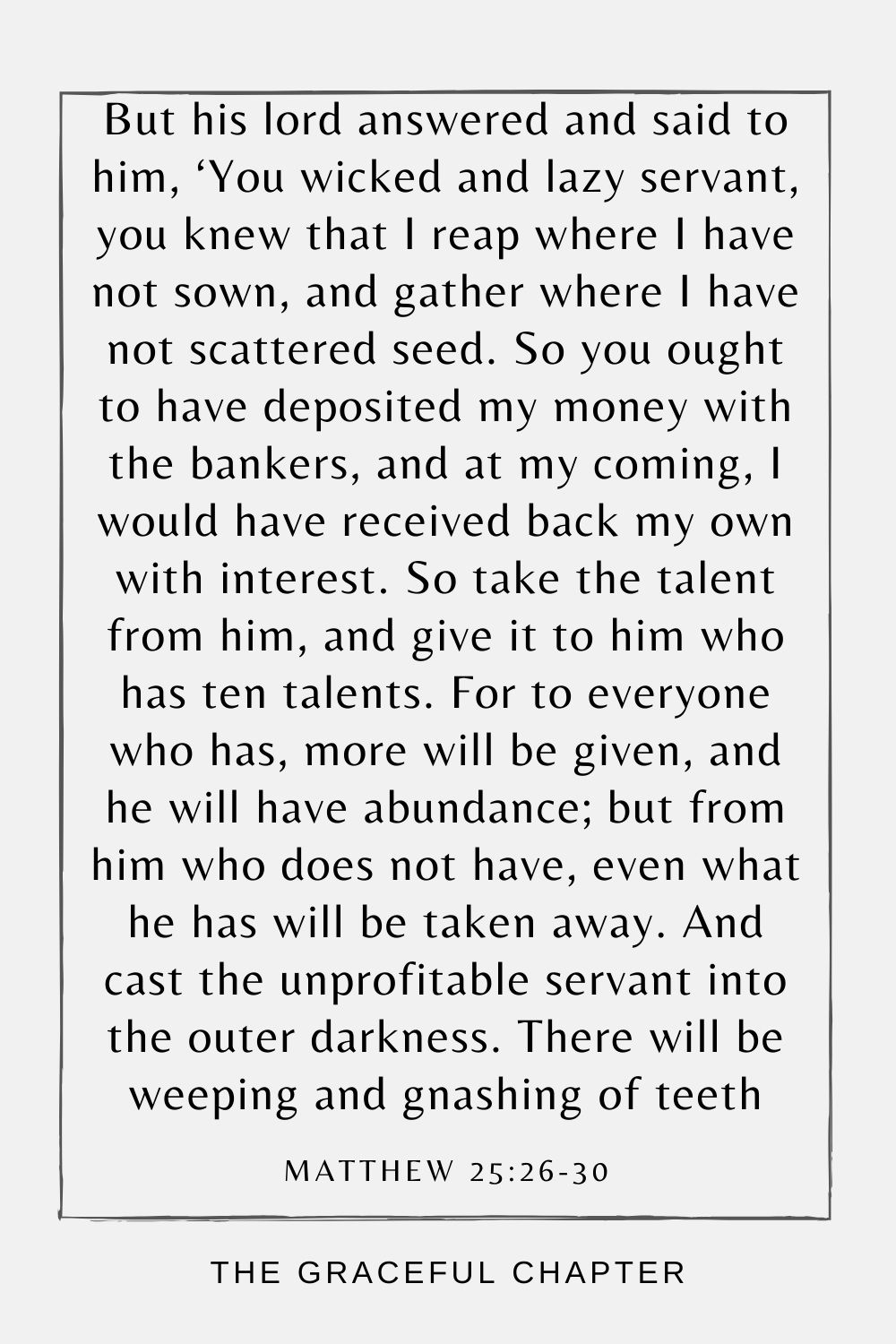 But his lord answered and said to him, 'You wicked and lazy servant, you knew that I reap where I have not sown, and gather where I have not scattered seed. So you ought to have deposited my money with the bankers, and at my coming, I would have received back my own with interest. So take the talent from him, and give it to him who has ten talents. For to everyone who has, more will be given, and he will have abundance; but from him who does not have, even what he has will be taken away. And cast the unprofitable servant into the outer darkness. There will be weeping and gnashing of teeth
Matthew 25:26-30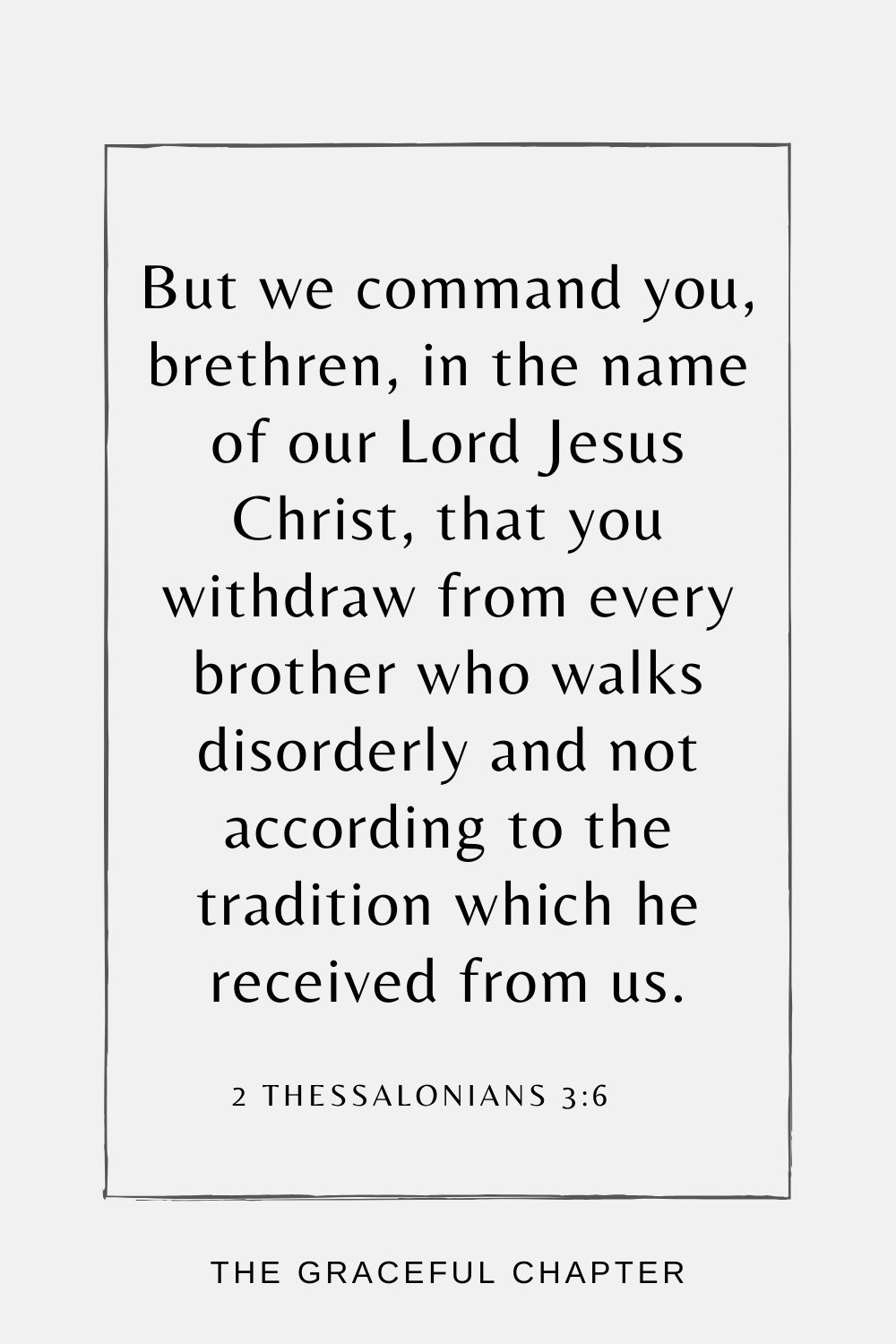 But we command you, brethren, in the name of our Lord Jesus Christ, that you withdraw from every brother who walks disorderly and not according to the tradition which he received from us.
2 Thessalonians 3:6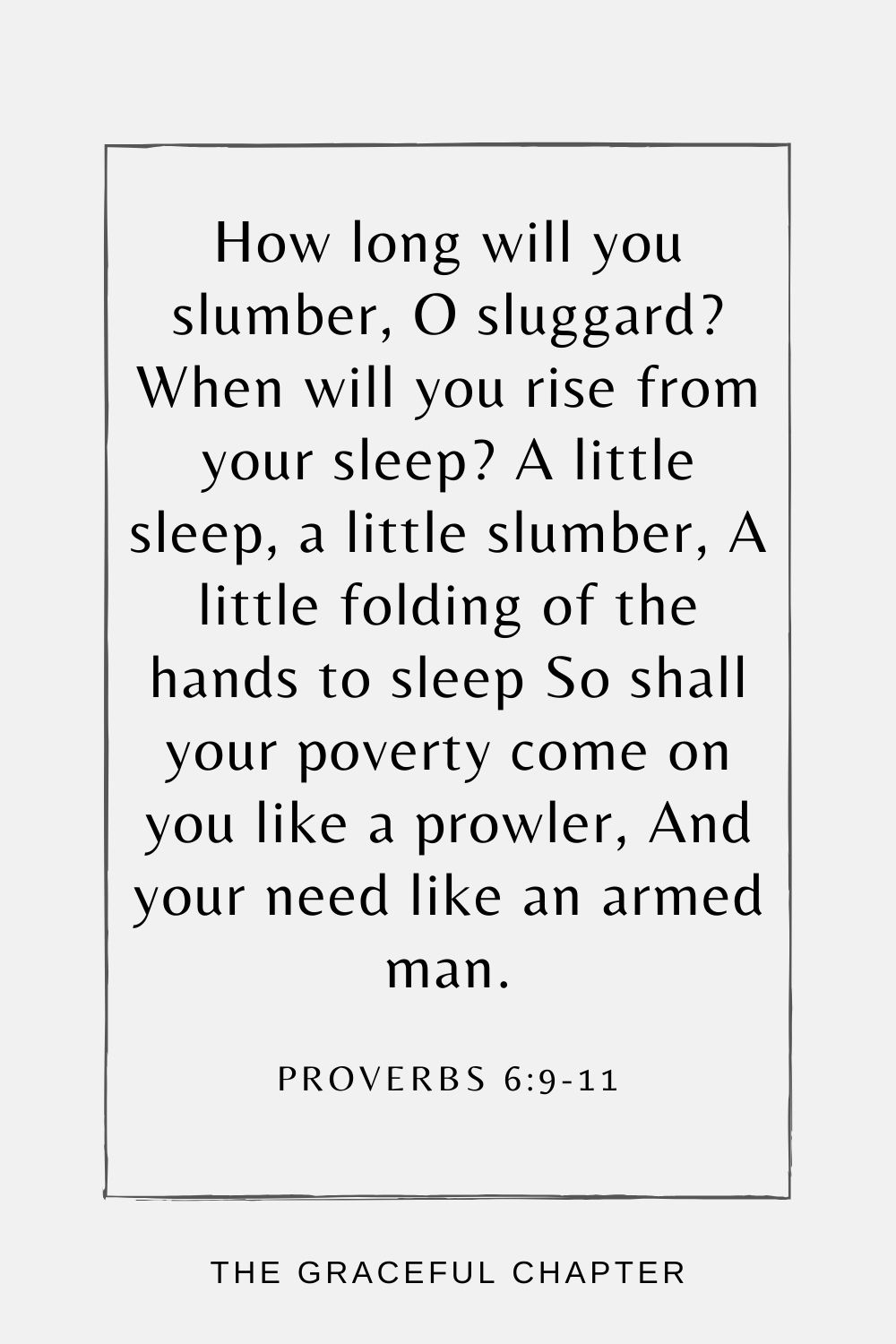 How long will you slumber, O sluggard? When will you rise from your sleep? A little sleep, a little slumber, A little folding of the hands to sleep So shall your poverty come on you like a prowler, And your need like an armed man.
Proverbs 6:9-11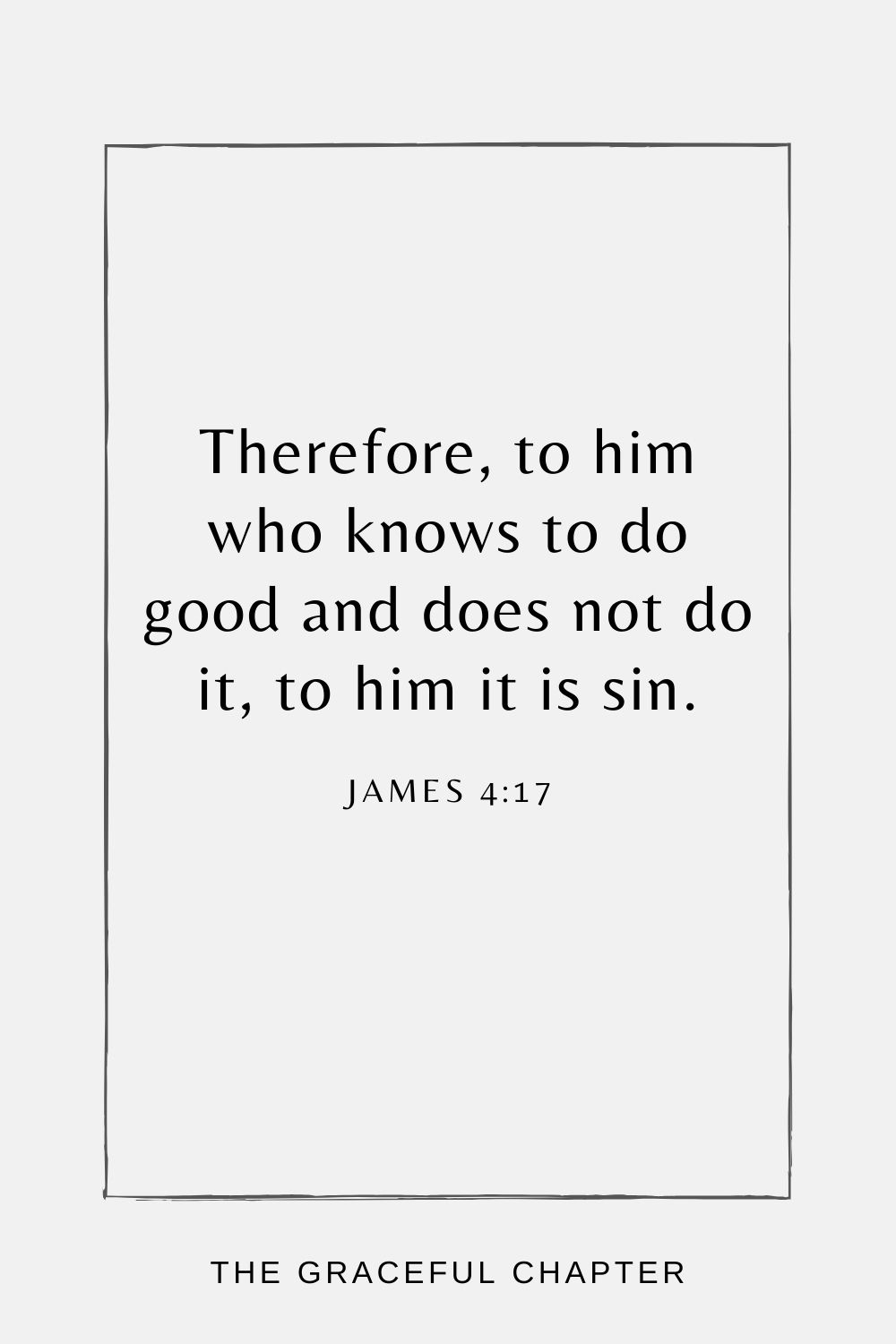 Therefore, to him who knows to do good and does not do it, to him it is sin.
James 4:17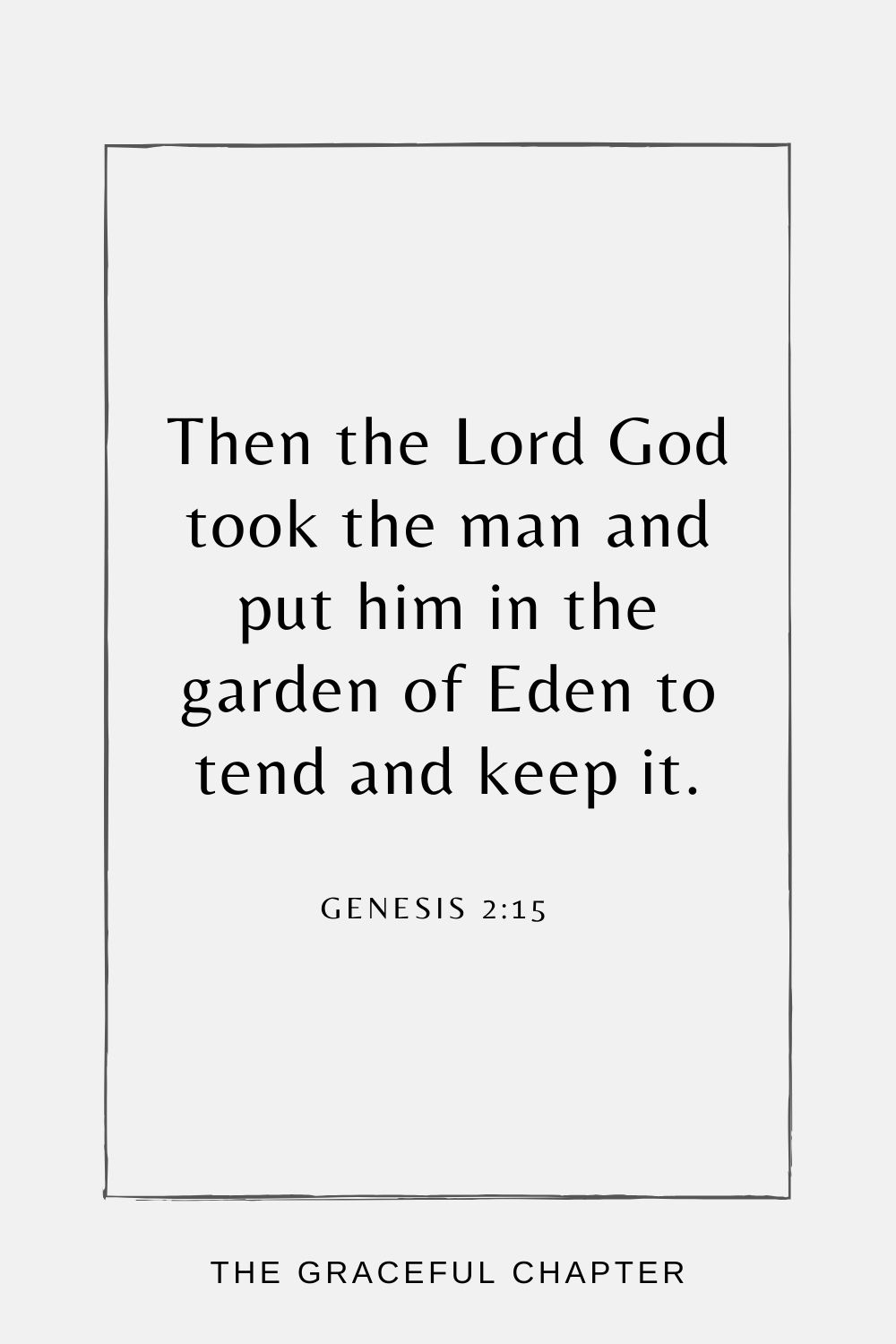 Then the Lord God took the man and put him in the garden of Eden to tend and keep it.
Genesis 2:15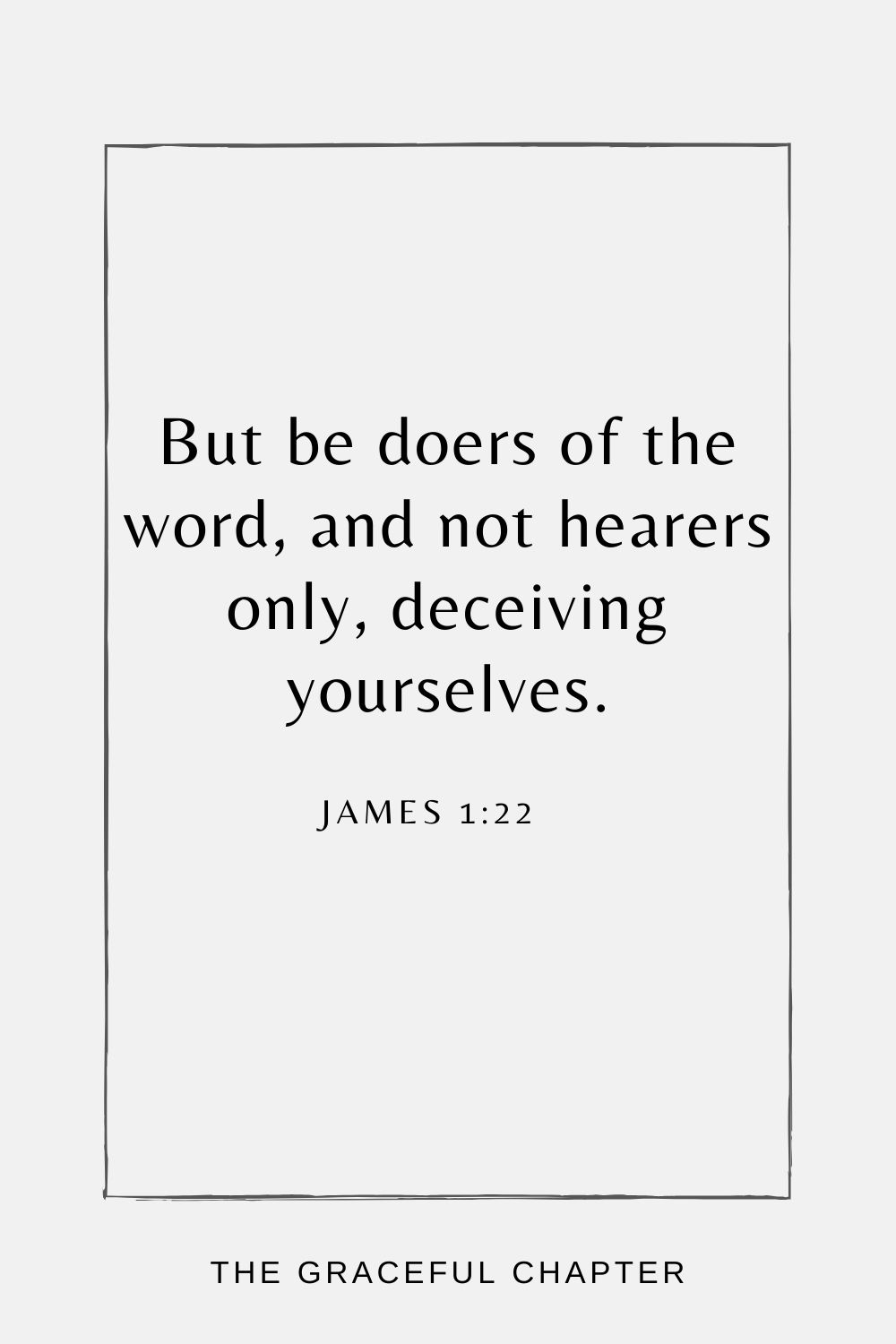 But be doers of the word, and not hearers only, deceiving yourselves.
James 1:22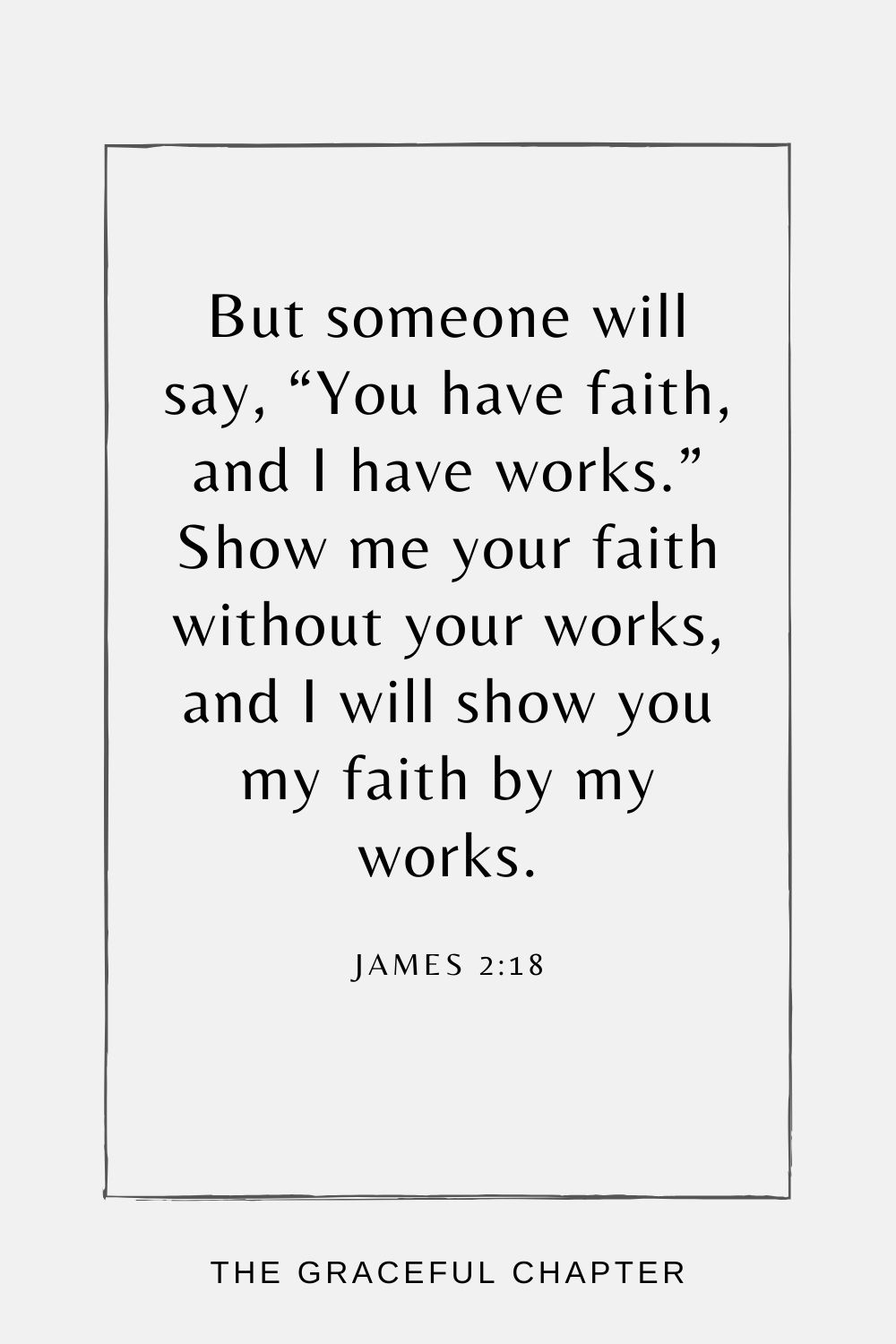 But someone will say, "You have faith, and I have works." Show me your faith without your works, and I will show you my faith by my works.
James 2:18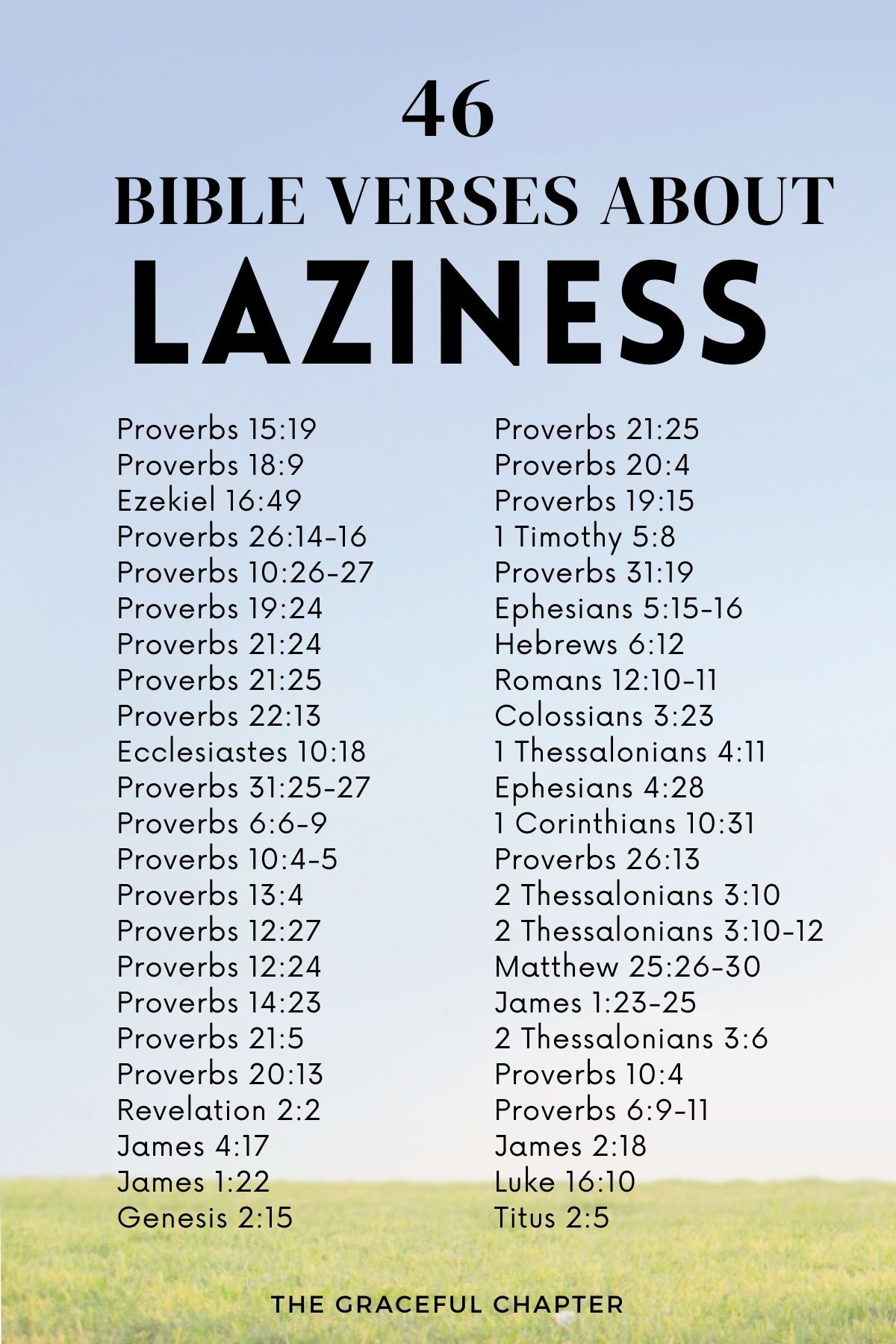 Prayer to overcome laziness
Almighty Father,
Thank you for the grace you have bestowed upon me
I praise your Holy Name for all the many blessings and possibilities you have given to me
Father, although I see the opportunities you make available to me,
Most of the time, I let laziness get the best of me and I'm not able to work at them
I pray for strength, perseverance, and consistency to be able to do what I'm supposed to do
Please help me to remain focused on things I decide to do
Fill me with the desire to keep working at my goals
Grant me the grace to work diligently
And help me to overcome laziness in Jesus' mighty name,
Amen