If you're considering establishing a business, it might be one of those things that give your life a bit more meaning. But starting a business can be somewhat overwhelming and if care is not taken, you might even give up before you begin.
One thing you have to remember however is that, in order for your business to grow, you need faith in the Lord and wisdom to do the right things at the right time.
One way to build your faith in the Lord and gain wisdom is to read the bible more and also pray to God for understanding and guidance.
So if you are not sure which bible verses you can read for your business, here are some bible verses about business for you. This includes bible verses about honesty, skills, talents, business strategies, and many more.
Bible verses about business
Exodus 35:35
He has filled them with skill to do all kinds of work as engravers, designers, embroiderers in blue, purple and scarlet yarn and fine linen, and weavers all of them skilled workers and designers.

Leviticus 19:13
Do not defraud or rob your neighbor. Do not hold back the wages of a hired worker overnight.

Psalm 112:5
A good man deals graciously and lends;
He will guide his affairs with discretion.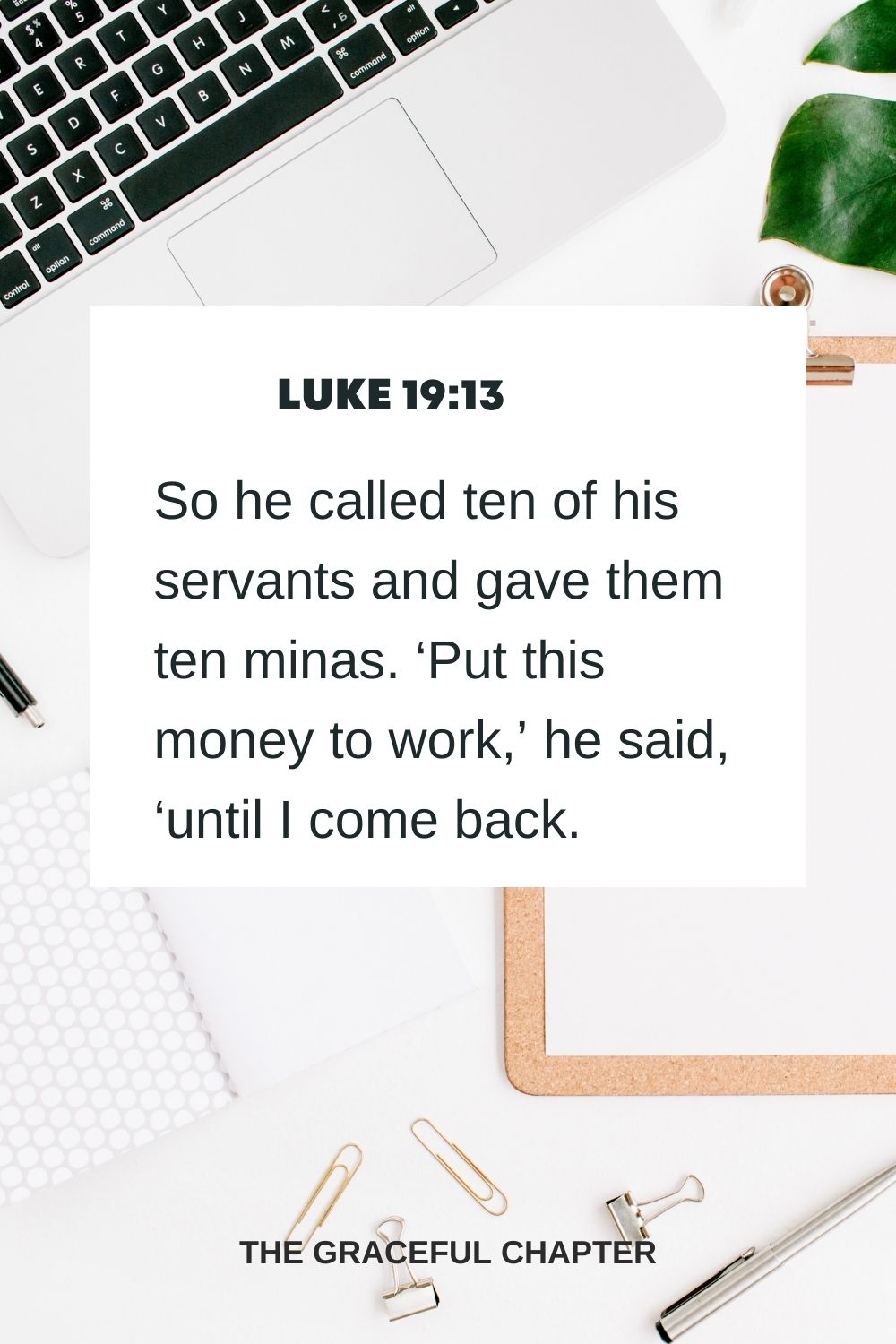 Luke 19:13
So he called ten of his servants and gave them ten minas. 'Put this money to work,' he said, 'until I come back.'

Deuteronomy 25:13-14
You shall not have in your bag differing weights, a heavy and a light. You shall not have in your house differing measures, a large and a small.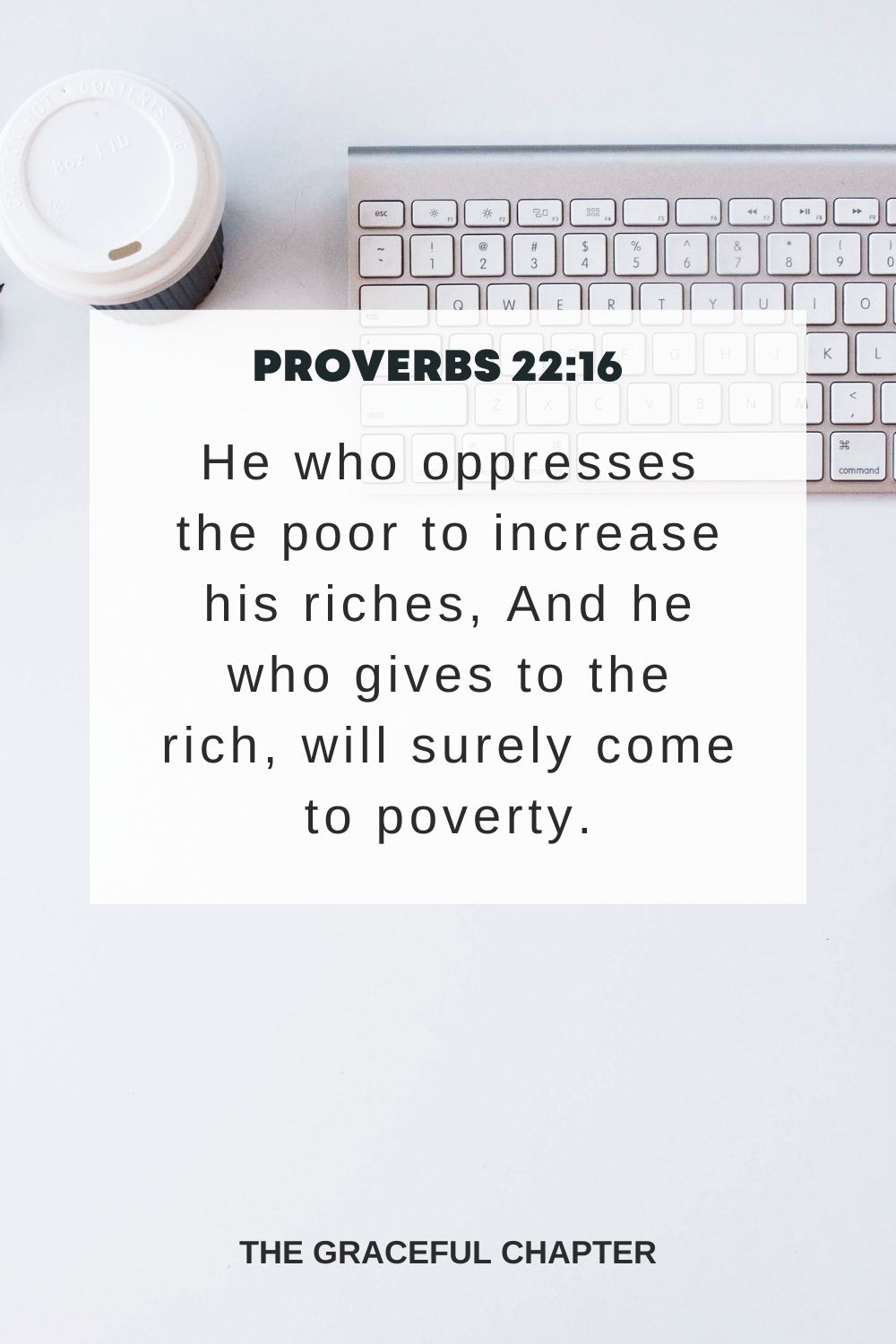 Proverbs 22:16
He who oppresses the poor to increase his riches,
And he who gives to the rich, will surely come to poverty.

Jeremiah 22:13
Woe to him who builds his house by unrighteousness And his chambers by injustice, Who uses his neighbor's service without wages and gives him nothing for his work,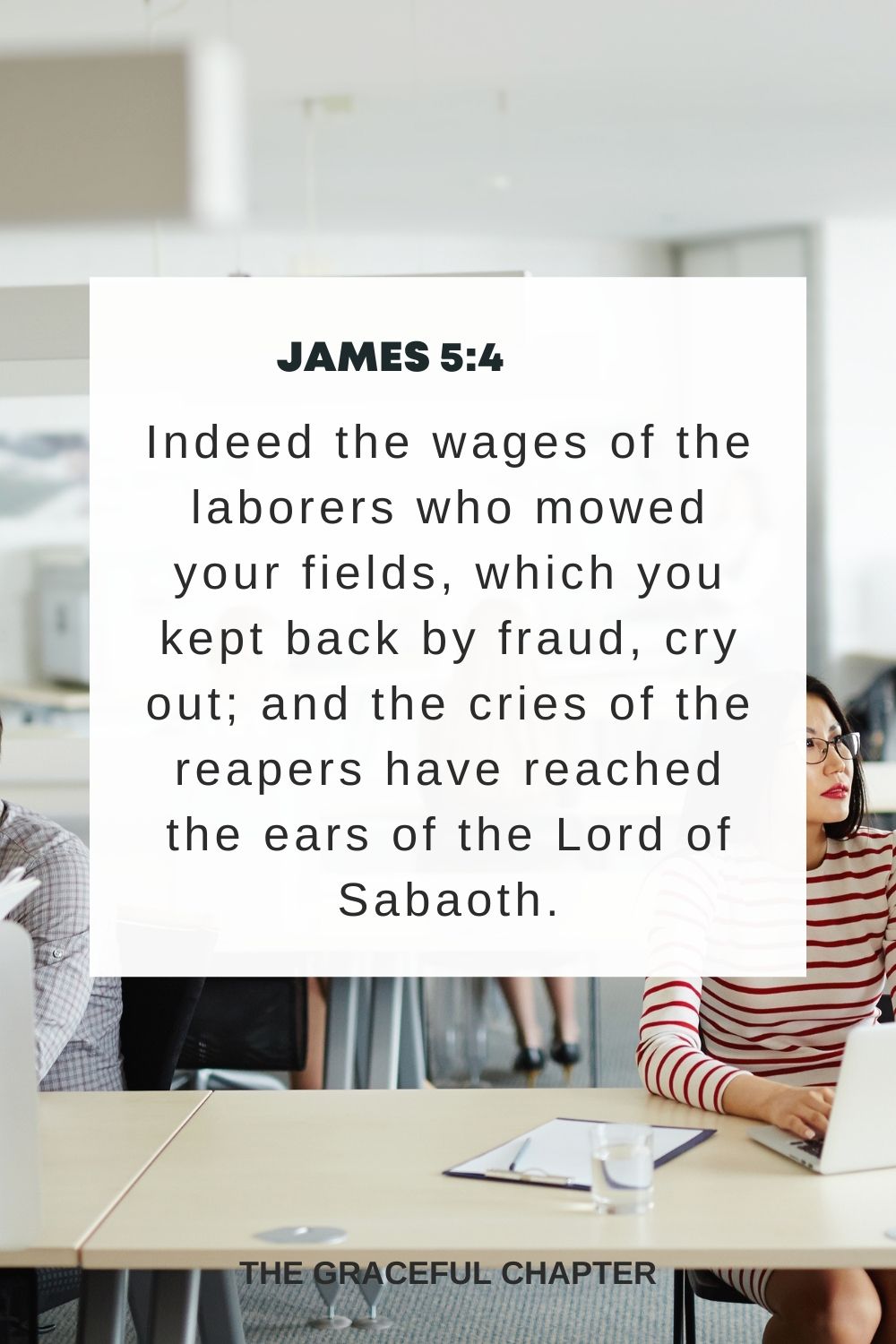 James 5:4
Indeed the wages of the laborers who mowed your fields, which you kept back by fraud, cry out; and the cries of the reapers have reached the ears of the Lord of Sabaoth.

Proverbs 22:29
Do you see a man who excels in his work?
He will stand before kings; He will not stand before unknown men.

Ephesians 2:10
For we are His workmanship, created in Christ Jesus for good works, which God prepared beforehand that we should walk in them.

1 Timothy 5:18
For the Scripture says, "You shall not muzzle an ox while it treads out the grain," and, "The laborer is worthy of his wages."

Exodus 31:3-5
 And I have filled him with the Spirit of God, in wisdom, in understanding, in knowledge, and in all manner of workmanship, to design artistic works, to work in gold, in silver, in bronze, in cutting jewels for setting, in carving wood, and to work in all manner of workmanship.

1 Corinthians 12:4-6
There are diversities of gifts, but the same Spirit. There are differences of ministries, but the same Lord. And there are diversities of activities, but it is the same God who works all in all.

Proverbs 13:11
Wealth gained by dishonesty will be diminished,
But he who gathers by labor will increase.

Proverbs 14:23
In all labor there is profit,
But idle chatter leads only to poverty.

Proverbs 16:8
Better is a little with righteousness,
Than vast revenues without justice.

Proverbs 28:6
Better is the poor who walks in his integrity
Than one perverse in his ways, though he be rich.

Proverbs 15:16
Better is a little with the fear of the Lord,
Than great treasure with trouble.

Proverbs 21:5
The plans of the diligent lead surely to plenty,
But those of everyone who is hasty, surely to poverty.

Proverbs 28:19
He who tills his land will have plenty of bread,
But he who follows frivolity will have poverty enough!

Proverbs 10:4
He who has a slack hand becomes poor,
But the hand of the diligent makes rich.

Proverbs 15:22
Without counsel, plans go awry, But in the multitude of counselors they are established.

Proverbs 16:9
A man's heart plans his way,
But the Lord directs his steps.

Proverbs 19:21
There are many plans in a man's heart,
Nevertheless the Lord's counsel that will stand.

Proverbs 14:15
The simple believes every word,
But the prudent considers well his steps.

Proverbs 16:3
Commit your works to the Lord,
And your thoughts will be established

Proverbs 20:18
Plans are established by counsel;
By wise counsel wage war.

James 2:26
For as the body without the spirit is dead, so faith without works is dead also.

Related Posts
Romans 8:28
And we know that all things work together for good to those who love God, to those who are the called according to His purpose.

Philippians 1:6
Being confident of this very thing, that He who has begun a good work in you will complete it until the day of Jesus Christ;

Matthew 6:33
 But seek first the kingdom of God and His righteousness, and all these things shall be added to you.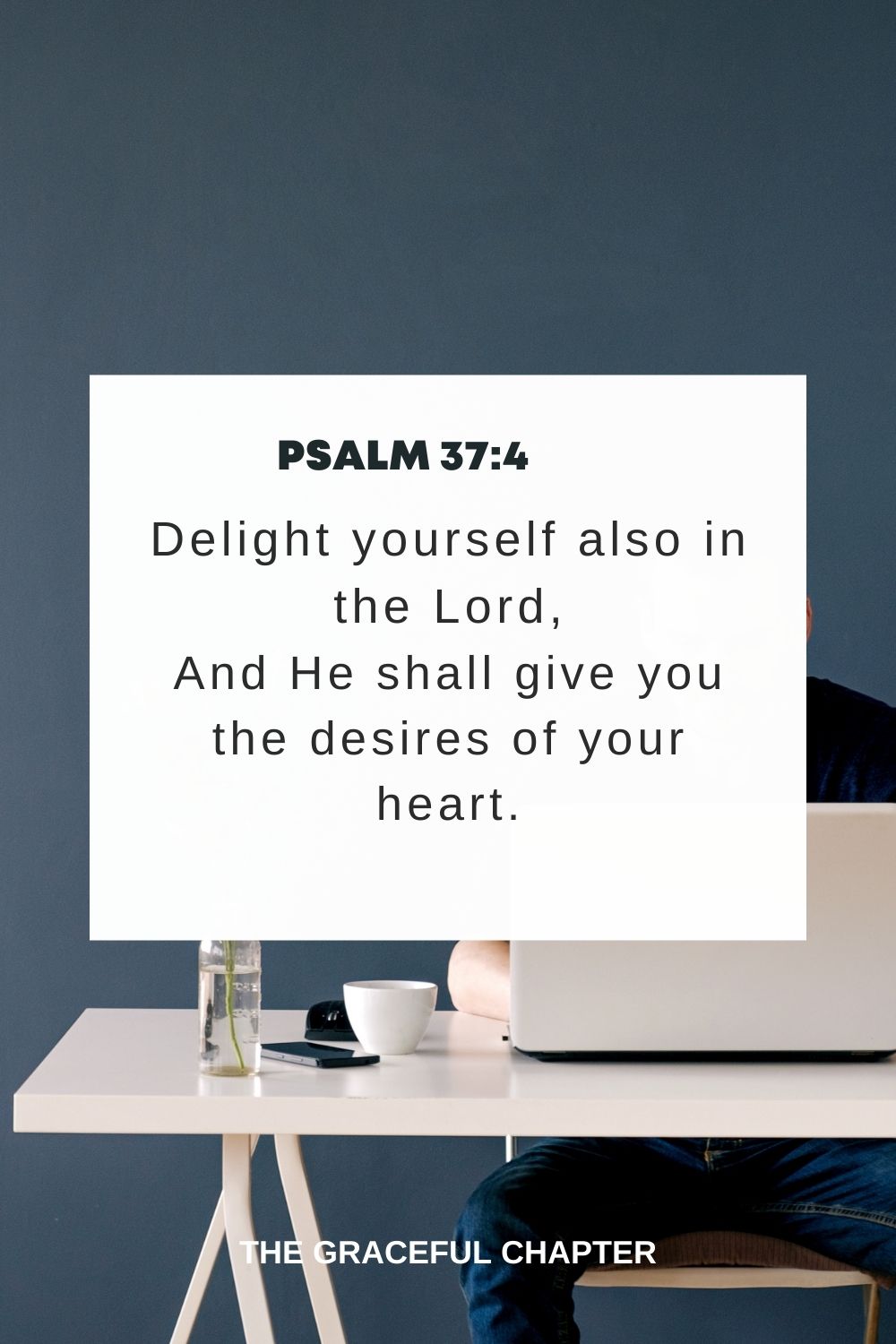 Psalm 37:4
Delight yourself also in the Lord,
And He shall give you the desires of your heart.

1 Thessalonians 2:12
That you would walk worthy of God who calls you into His own kingdom and glory.

1 Peter 4:10
As each one has received a gift, minister it to one another, as good stewards of the manifold grace of God.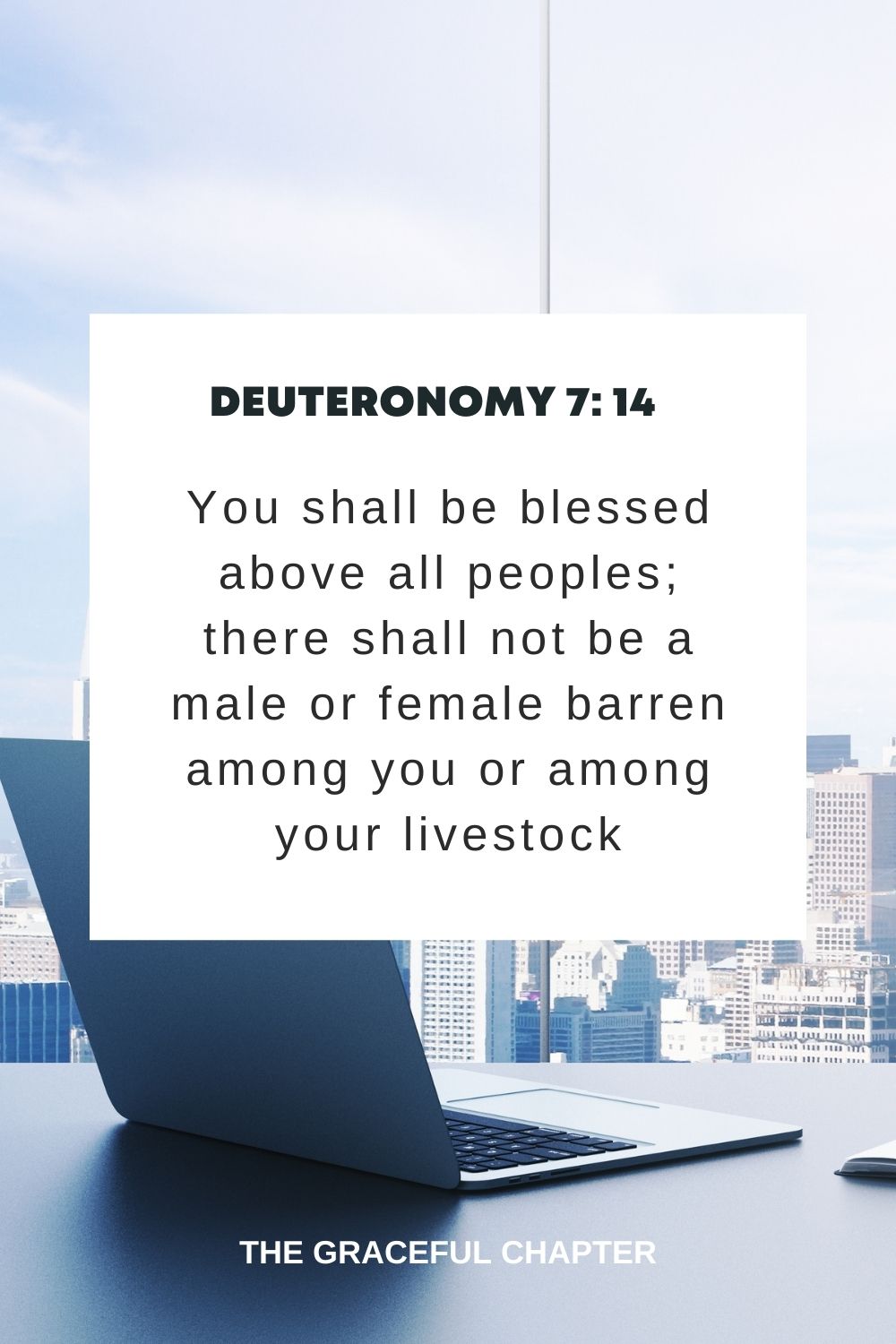 Deuteronomy 7: 14
You shall be blessed above all peoples; there shall not be a male or female barren among you or among your livestock

2 Corinthians 12:9-11
And He said to me, "My grace is sufficient for you, for My strength is made perfect in weakness." Therefore most gladly I will rather boast in my infirmities, that the power of Christ may rest upon me. Therefore I take pleasure in infirmities, in reproaches, in needs, in persecutions, in distresses, for Christ's sake. For when I am weak, then I am strong. I have become a fool in boasting; you have compelled me. For I ought to have been commended by you; for in nothing was I behind the most eminent apostles, though I am nothing.

Proverbs 14:15
The simple believes every word,
But the prudent considers well his steps.

Romans 8:28
And we know that all things work together for good to those who love God, to those who are the called according to His purpose

Proverbs 23:7
For as he thinks in his heart, so is he. Eat and drink!" he says to you, But his heart is not with you.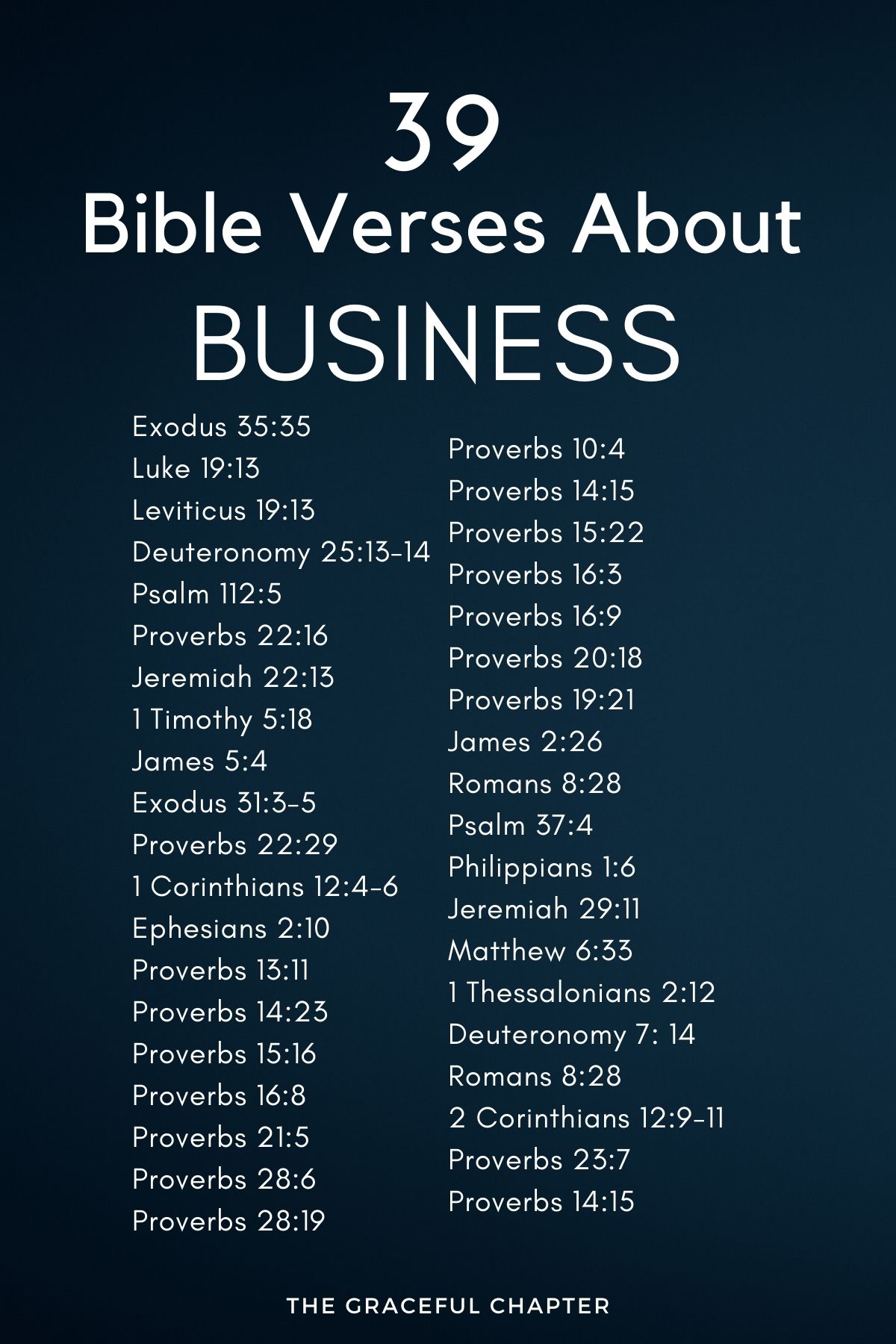 Prayer for your business
Gracious Lord,
I thank you for extending your grace to me and helping me start a business
Please be the foundation and the center of this business
With you in control, I believe there's no storm that my business can't withstand
I pray for strength and guidance to be able to do this work right
Fill me with enthusiasm for this business I do so that I can give my all to my customers
Protect me from my anxieties and concerns regarding this work
And grant me the courage and strength to working hard
Assist me in avoiding distractions that would affect my productivity
Let your favor and your blessings be upon my business
In Jesus' name,
Amen