Verse – Micah 7:18-19
Who is a God like you, who pardons sin and forgives the transgression of the remnant of his inheritance? You do not stay angry forever but delight to show mercy. You will again have compassion on us; you will tread our sins underfoot and hurl all our iniquities into the depths of the sea.
Reflections – Micah 7:18-19 God forgives
We know that God made us for Himself but sometimes we stray from His directions and guidance, just as our children do to us. We commit evil against ourselves and fall short of the glory God has ordained for us.
Today's verse assures us of His goodness and His willingness to forgive all our iniquities and transgressions. That means that as Christians we must strive to do the same. Do not let your anger cause you to sin against God or your neighbor. Let it go and forgive whoever wrongs you just as God does for us.
Related Posts
Declaration
I declare from today that just as my many sins will be forgiven I will also forgive those who sin against me. I will learn to hate the sin and not the sinner. I will try to bring my transgressors closer to God so He can touch their lives and forgive them also.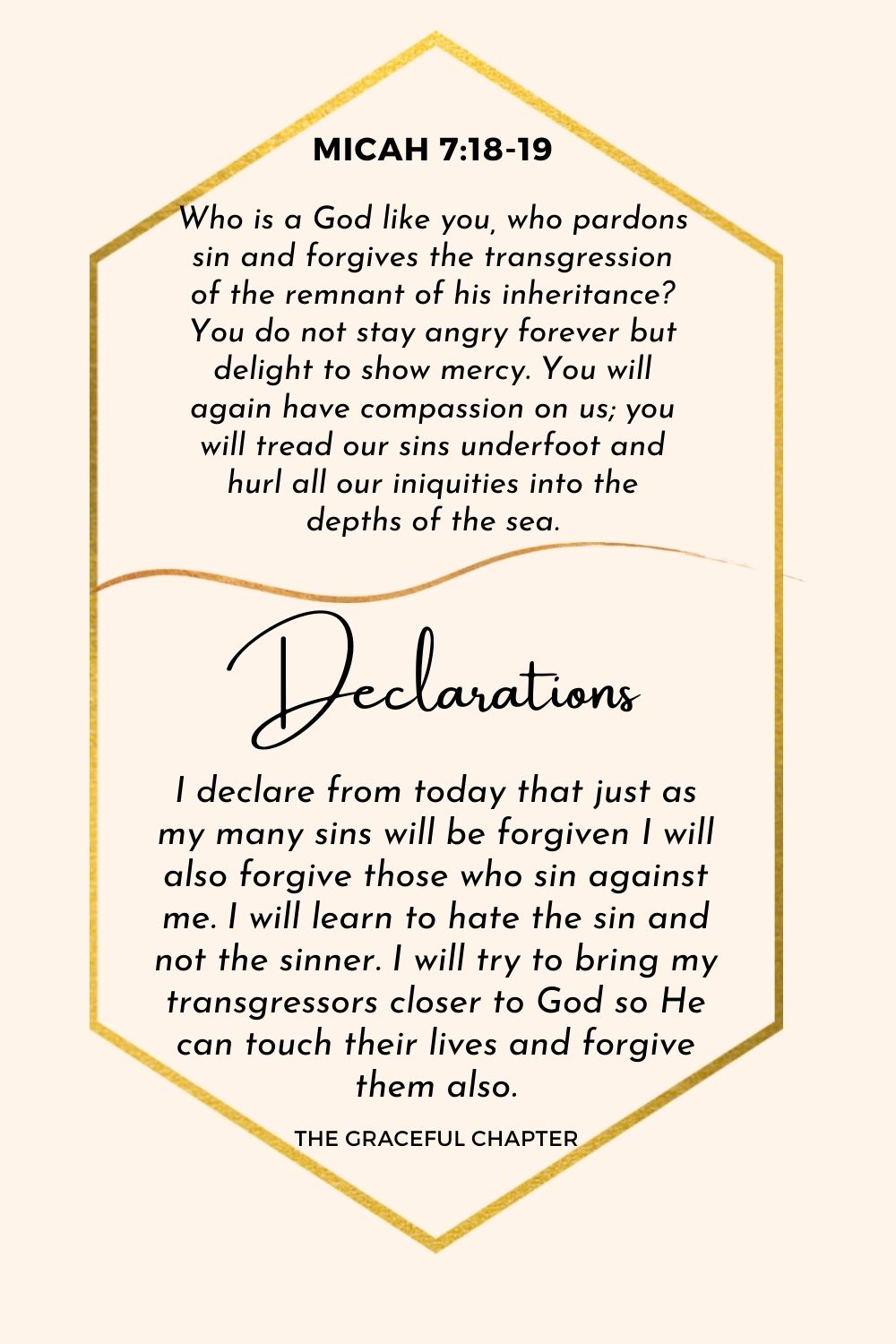 Prayer
Merciful Lord,
Thank you for always forgiving my sins
I pray that you give me a forgiving heart too
Help me to forgive those who wrong me
Give me the strength to control my anger so I can forgive those who hurt me
Help me live to please you and not sin against my neighbor
Thank you for the love you show me every day
Fill me with love and understanding for others too
Amen