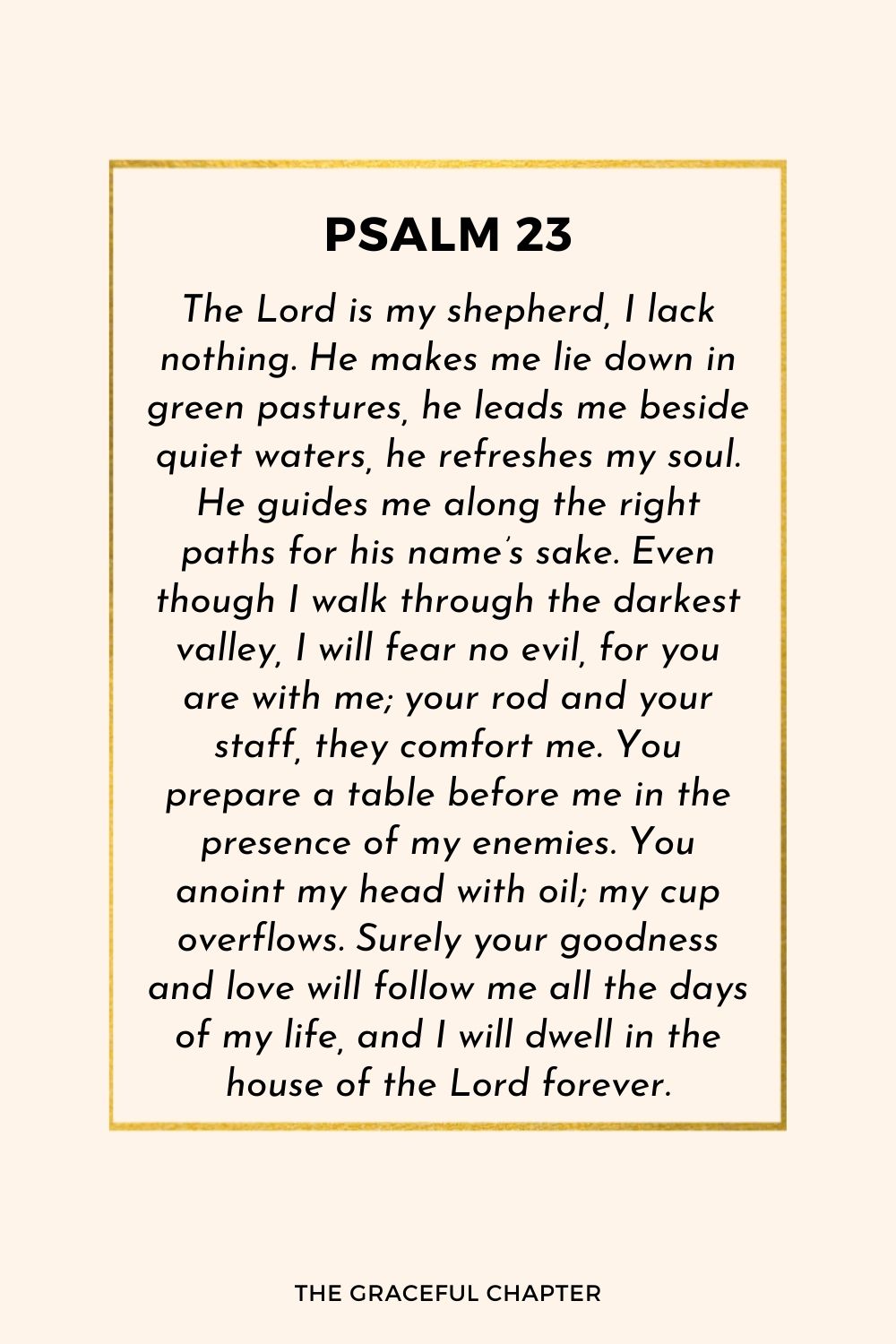 Verse: Psalm 23
The Lord is my shepherd, I lack nothing. He makes me lie down in green pastures, he leads me beside quiet waters, he refreshes my soul. He guides me along the right paths for his name's sake. Even though I walk through the darkest valley, I will fear no evil, for you are with me; your rod and your staff, they comfort me. You prepare a table before me in the presence of my enemies. You anoint my head with oil; my cup overflows. Surely your goodness and love will follow me all the days of my life, and I will dwell in the house of the Lord forever.
Bible Reflection – Psalm 23 – The Lord Is My Shepherd
When God is your shepherd, you will never be a lost sheep. This chapter is a lot of people's favorite in the bible. It is a comforting chapter that teaches us of God's love and protection for us. God's sheep are cared for deeply by him. He always gives them what they need and protects their lives.
David was full of joy here. The Lord stayed with him through everything and never deserted him. God is the good shepherd. He searches for his lost sheep until he finds them so he can add them to the rest. Isn't this comforting knowing that he will seek you alone when you are disconnected from the herd?
He loves all his sheep equally and will never neglect or abandon any of them. Memorize this chapter and recite it every morning before you leave the house. Ask him to keep his eyes on you always. He will never lose sight of you. No matter where you go or who tries to steal you, he will always be there to fight for you.
He comforts you when you feel broken-hearted and he restores your strength when you are weak. Who wouldn't want a shepherd like that?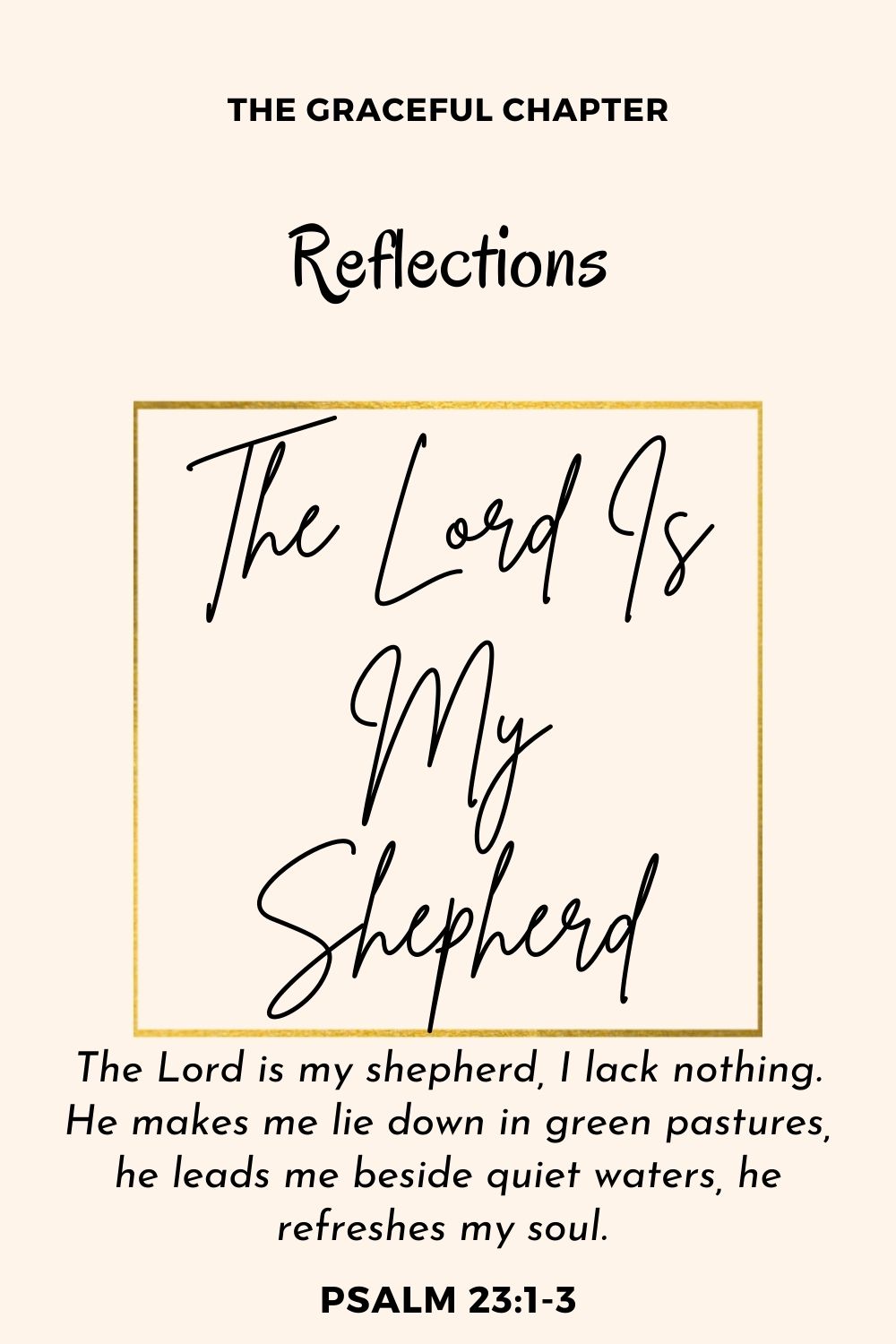 Recommended Products
Declaration
The Lord is my shepherd and I am comforted knowing that he will never desert me.
Related Posts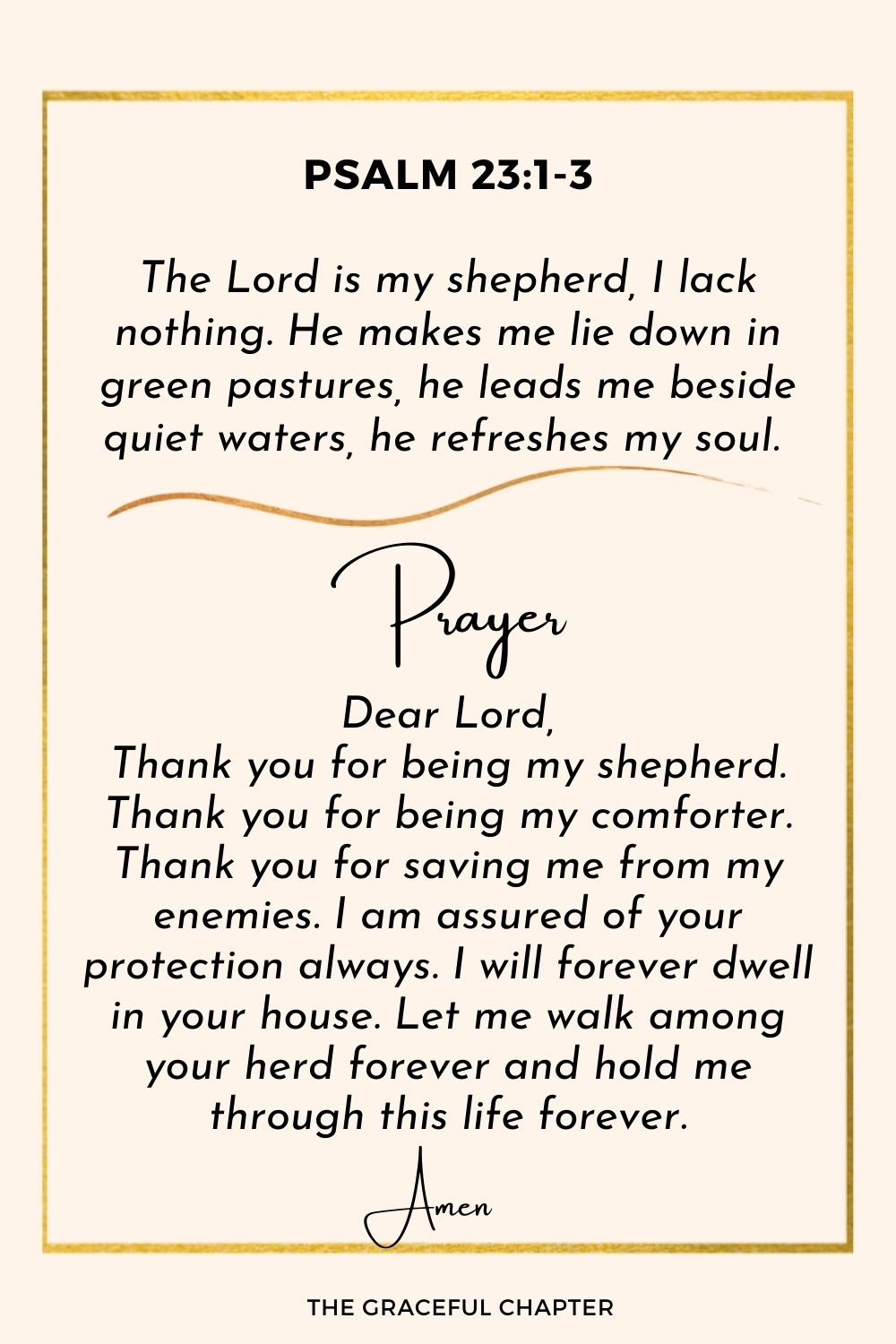 Prayer
Dear Lord
Thank you for being my shepherd
Thank you for being my comforter
Thank you for saving me from my enemies
I am assured of your protection always
I will forever dwell in your house
Let me walk among your herd forever
and hold me through this life forever
Amen