Verse – Psalm 147:3
He heals the brokenhearted and binds up their wounds.
Reflections – Psalm 147:3 – God heals the wounds within too
There are times we feel lost especially after a painful break-up or a personal loss. It is very easy to feel lost and alone in times like these. It can feel like nobody understands the pain you go through and they keep telling you to chin up and smile. When your heart is broken it is important to remember that God is the only one who sees how broken you truly are inside.
He wants you to also know that He has not forgotten or neglected you. He will heal your broken heart and make you strong again. Just as physical wounds can heal, internal wounds can heal as well. The Lord will restore your strength and make you better than you ever were. Just continue to trust in Him. If nobody will listen to you, speak to him and he will hear and take away your pain.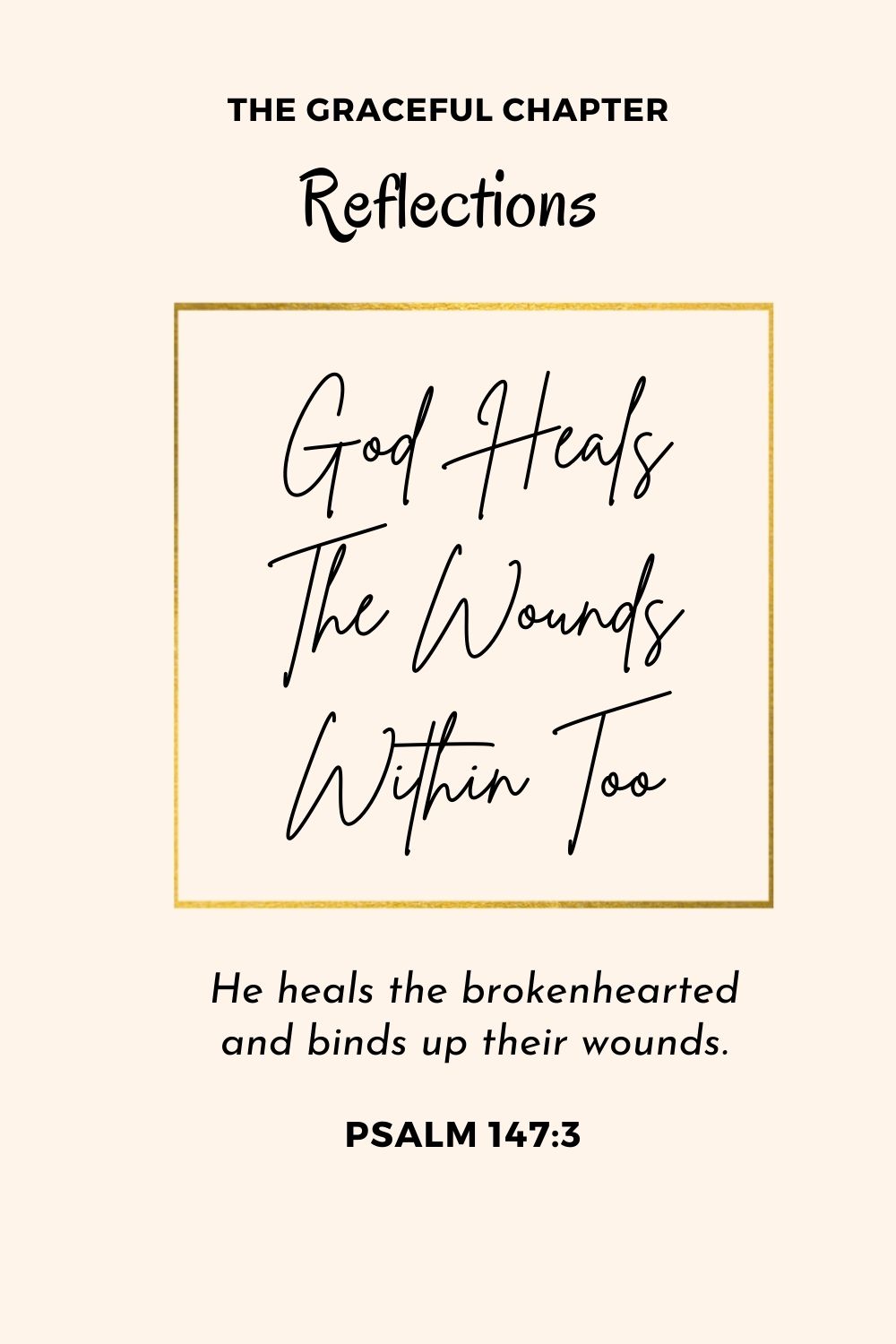 Recommended Resources
Declaration
I declare that though I may be in tears now I will be smiling soon. I know the Lord will heal all my pain and make me strong again. I will not lose heart or do anything harmful to myself but I will wait on him to glorify himself in my life.  
Related Posts
Prayer
Dear Lord,
Thank you for always looking out for me
I know that you see the pain within me
I know that you will heal my broken heart
Help me overcome this moment
Be my comforter and fill my heart with peace
Let me praise and bless your name through all these adversities in Jesus name,
Amen