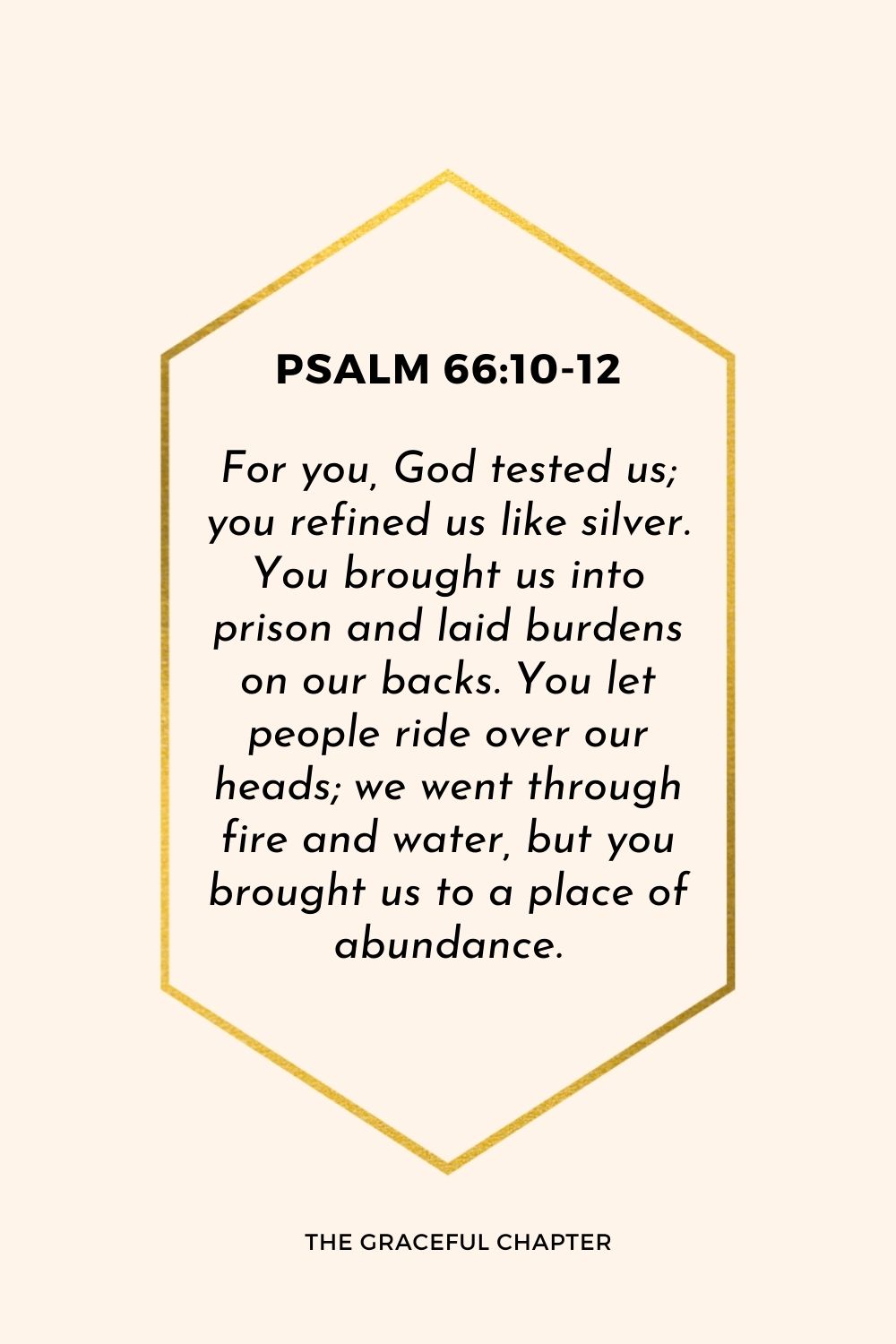 Verse – Psalm 66:10-12
For you, God tested us; you refined us like silver. You brought us into prison and laid burdens on our backs. You let people ride over our heads; we went through fire and water, but you brought us to a place of abundance.
Reflection- Psalm 66:10-12 – God Allows Tests
It is important to understand the difference between the temptation to sin and going through tests. Before a metal becomes a shiny sword it is taken through rigorous beating and testing, after that is the product truly ready. When we go through training for our various jobs it can be unpleasant sometimes. We may even feel like quitting. When we are able to complete all the training tasks we are deemed ready for the main job.
Training is meant to prepare us for the harsh conditions the main job might pose us when we take it. If you make it through the training, only then will you know that no matter what circumstances may come your way whilst doing the job, you will have the necessary skills to overcome them.
God refines us and makes us stronger when we go through testing times. When it looks like everyone has abandoned you, God tests your spirit to see how strong you are. When you stay truthful and faithful to him in testing times he will bring you to your place of abundance. When all seems lost do not be afraid or curse his name. Job was allowed to be tested and he stayed faithful. We should do the same.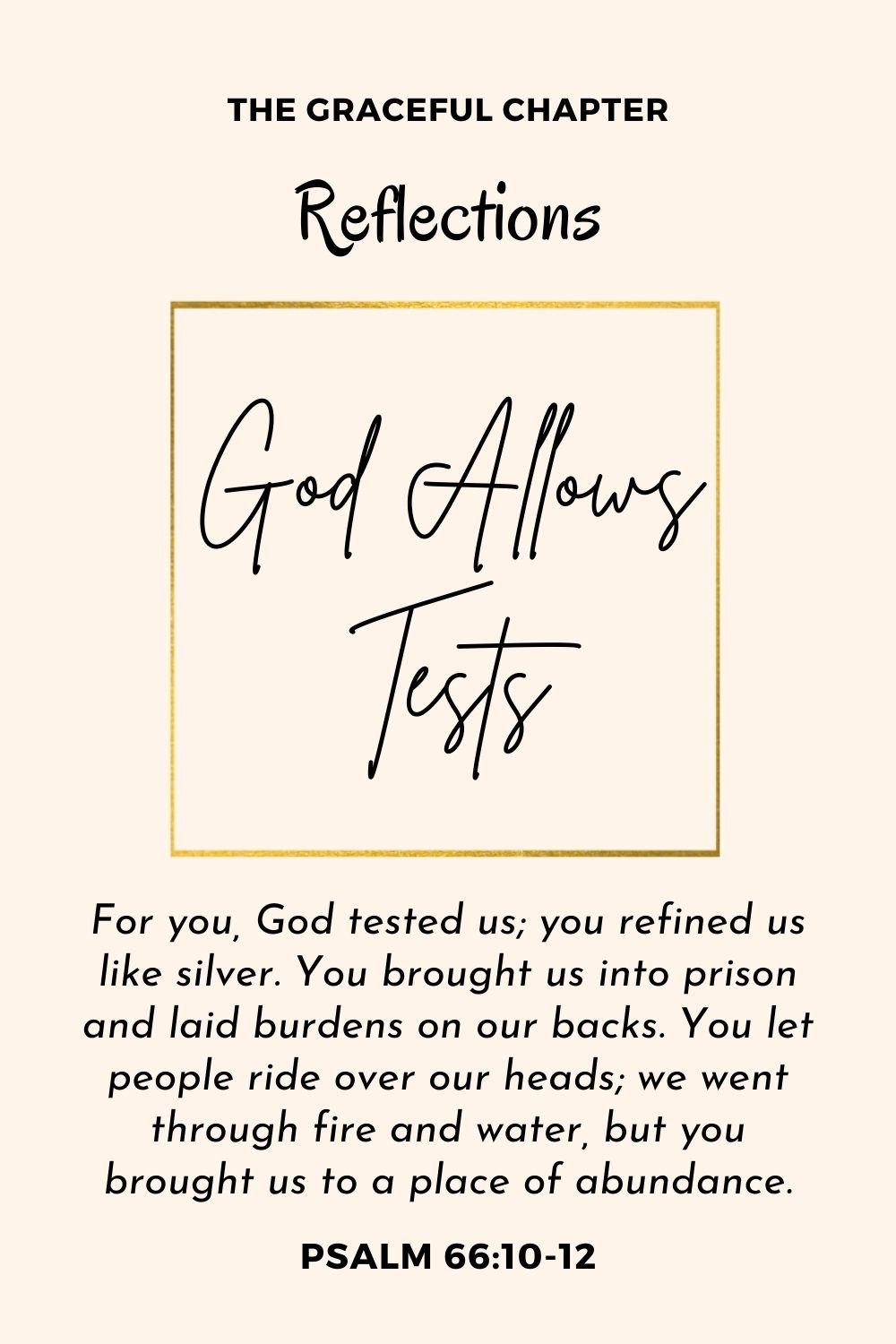 Related Posts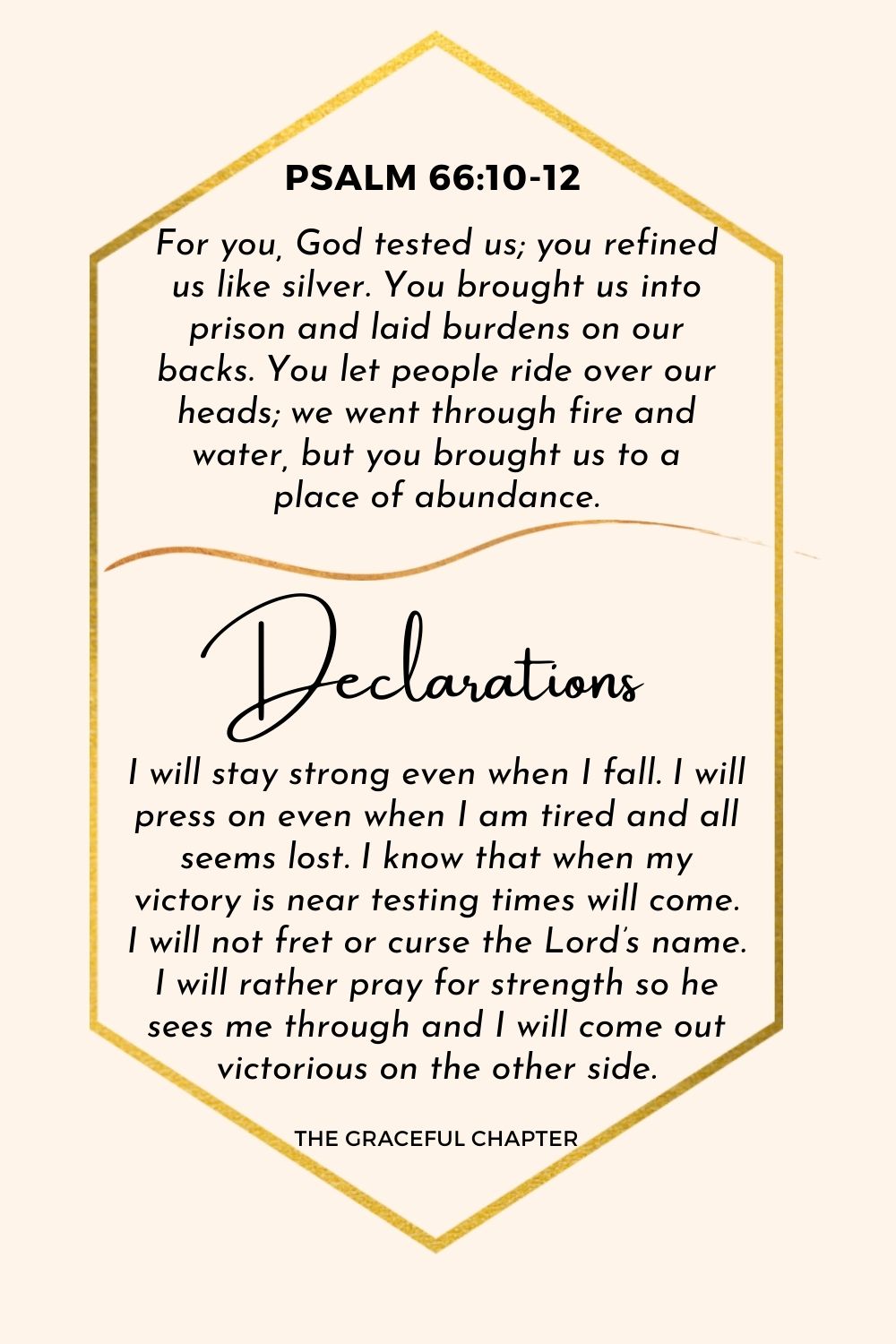 Declaration
I will stay strong even when I fall. I will press on even when I am tired and all seems lost. I know that when my victory is near, testing times will come. I will not fret or curse the Lord's name. I will rather pray for strength so he sees me through and I will come out victorious on the other side.
Prayer
Almighty Lord,
I know now that you made me strong enough to persevere when times get tough
I thank you for the strength you give me
I pray that you will continue to pour your strength and courage on me to help me go through difficult times
Fill me with hope and optimism for the future
and help me stay faithful to you no matter what happens
Thank you for answering my prayer
Amen