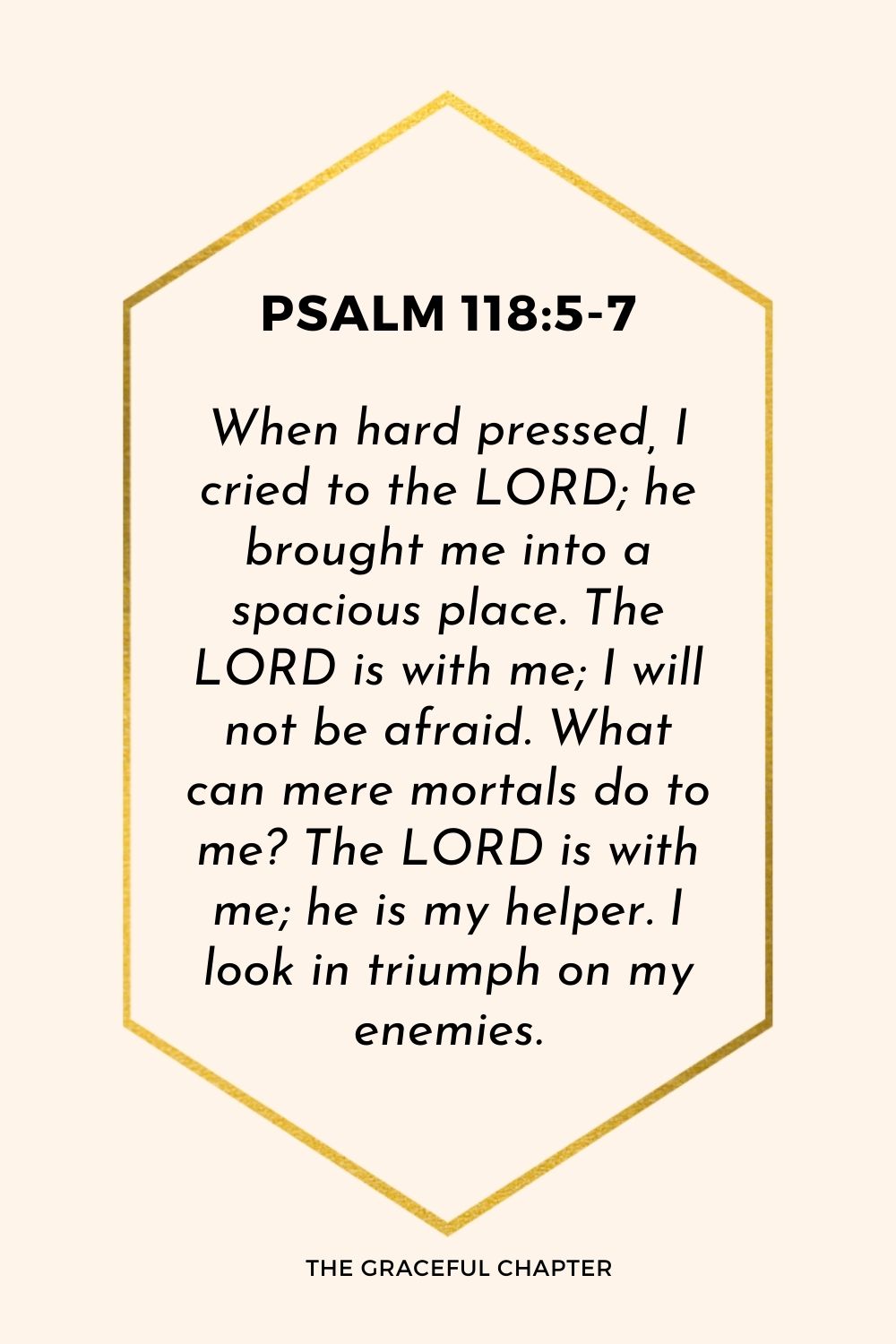 Verse – Psalm 118:5-7
When hard pressed, I cried to the LORD; he brought me into a spacious place. The LORD is with me; I will not be afraid. What can mere mortals do to me? The LORD is with me; he is my helper. I look in triumph on my enemies.
Reflection – Psalm 118:5-7 – God, our Refuge
God is our creator. He made our bodies and souls and he also made everything we see including the eyes we use to see them.
Whenever we have problems in our lives we have to look to the maker of our universe. Only he knows the mysteries of this world and how to unlock them. He is, He was and is to come.
When God is your refuge, no one can harm you. He knows the future and knows how to order your steps into victory. Do not be afraid of what people say about your future because only God can truly determine that. We must continue to trust and obey Him and He will never let us down.
Related Posts
Declaration
I know that he holds my future so I will not be afraid no matter the circumstances in my life. I will press on even if my legs get weak until I have no breath in me because as long as He gives me life, He gives me hope for the future.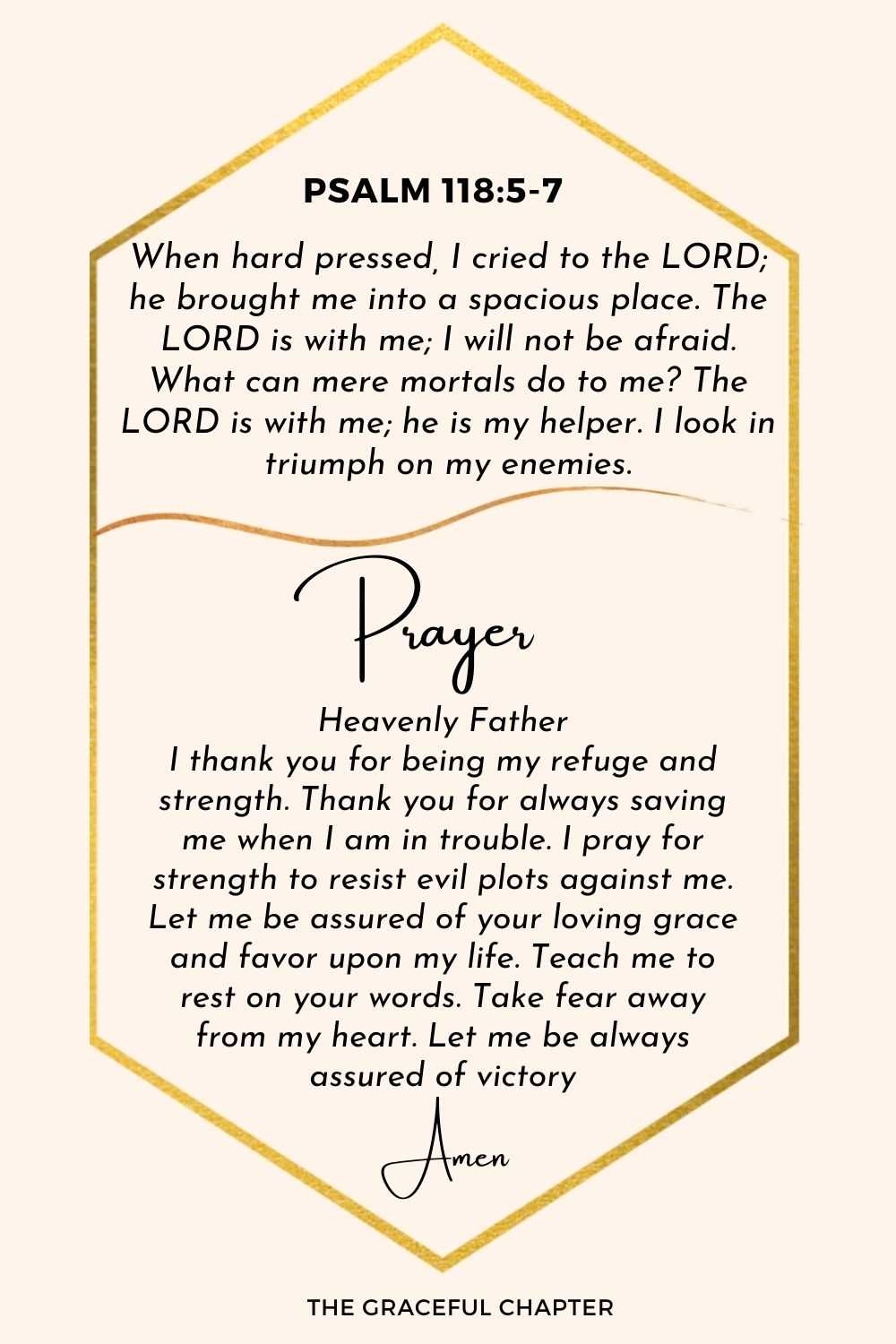 Prayer
Heavenly Father
I thank you for being my refuge and strength
Thank you for always saving me when I am in trouble
I pray for strength to resist the evil people plot for me
Let me be assured of your loving grace and favor upon my life
Teach me to rest on your words
Take fear away from my heart
Let me be always assured of victory
Amen