When God put Adam and Eve in the Garden of Eden, He gave them dominion over everything that was there, except one tree. He created them in His image meaning that He made them in His likeness and power. He gave them the will to do anything they wanted and He made them know that they were in control of their lives and destiny.
It is the same today. When you drive your car, you are in total control. Even though you know your destination, you may get there or not depending on how you drive and the circumstances you will meet. God knows everything that will happen to us in the future but He still lets us choose it.
When you want to teach your stubborn child a lesson about waiting for food to cool, you may allow them to touch hot food even though you know exactly what will happen to them. The child will think it was their own decision and they will learn not to make the same mistake in future when you are not there.
God could have made us all robotic and obey Him as servants obey a King. He however does not do that because even though He knows the destination of our actions, He is comfortable knowing that we chose Him or ignored Him through our own free will.
Below, we'll take a look at some bible verses about free will to help you better understand free will.
Bible verses about free will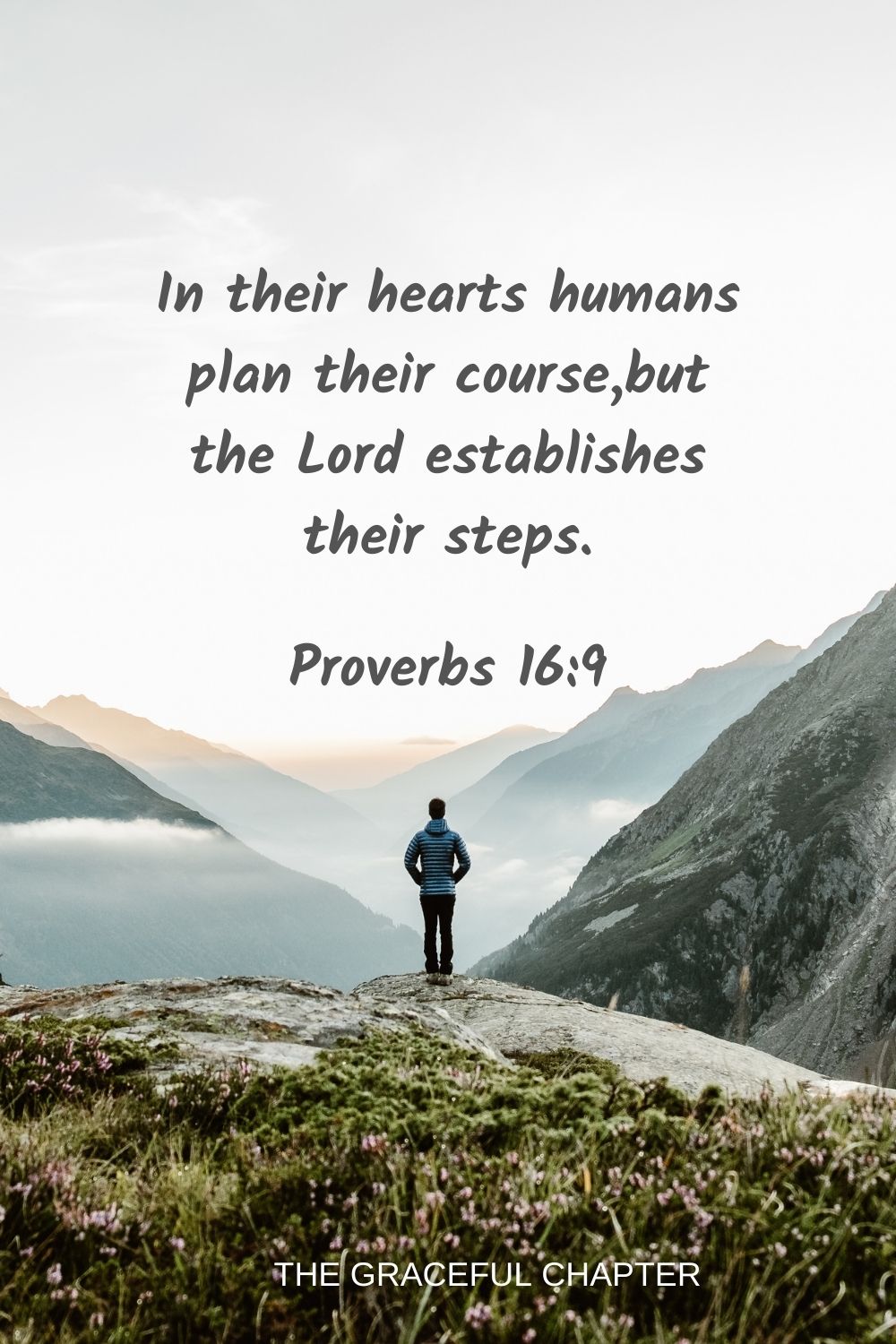 Proverbs 16:9
In their hearts humans plan their course,but the Lord establishes their steps.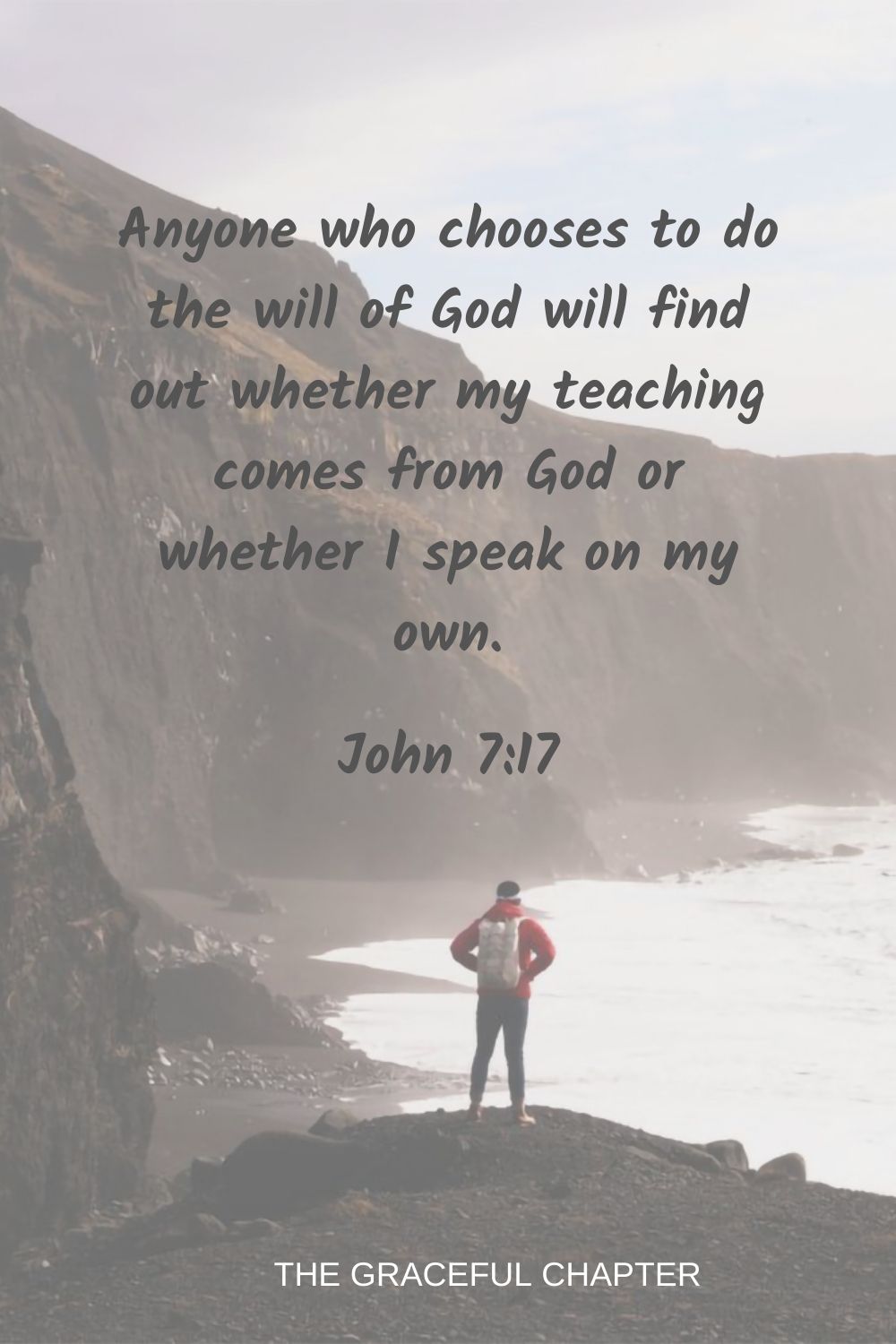 John 7:17
Anyone who chooses to do the will of God will find out whether my teaching comes from God or whether I speak on my own.

1 Corinthians 10:13
No temptation has overtaken you except what is common to mankind. And God is faithful; he will not let you be tempted beyond what you can bear. But when you are tempted, he will also provide a way out so that you can endure it.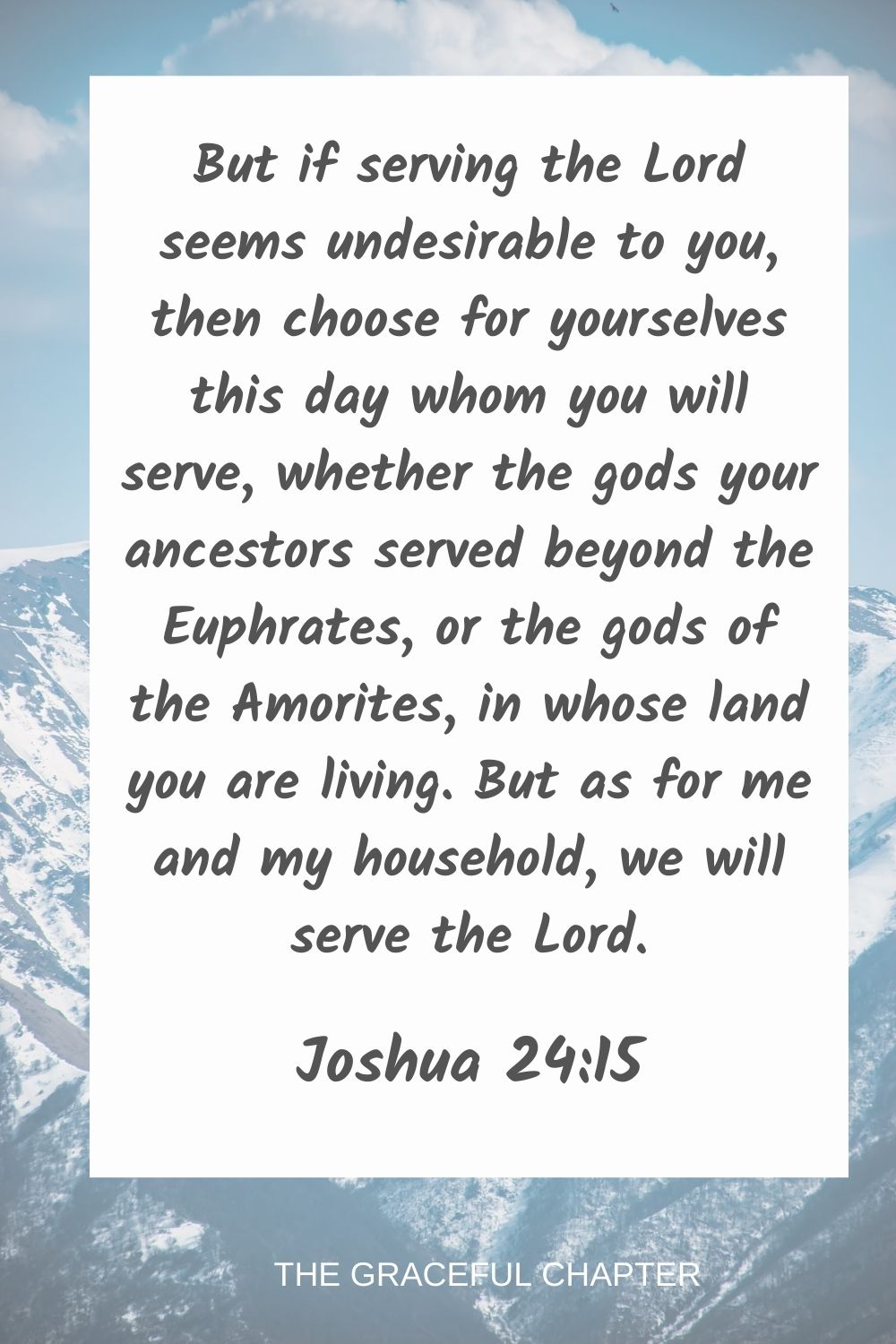 Joshua 24:15
But if serving the Lord seems undesirable to you, then choose for yourselves this day whom you will serve, whether the gods your ancestors served beyond the Euphrates, or the gods of the Amorites, in whose land you are living. But as for me and my household, we will serve the Lord.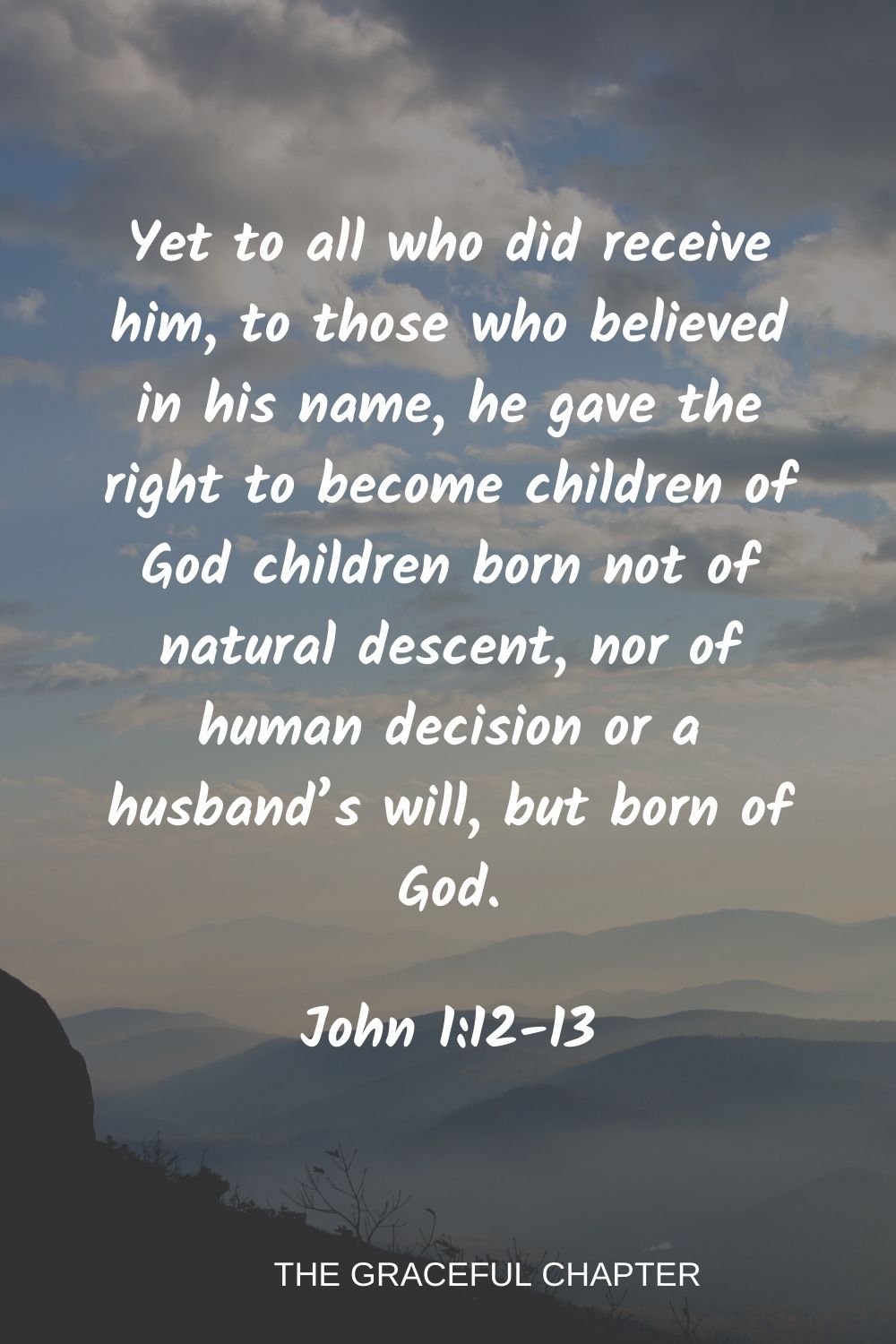 John 1:12-13
Yet to all who did receive him, to those who believed in his name, he gave the right to become children of God children born not of natural descent, nor of human decision or a husband's will, but born of God.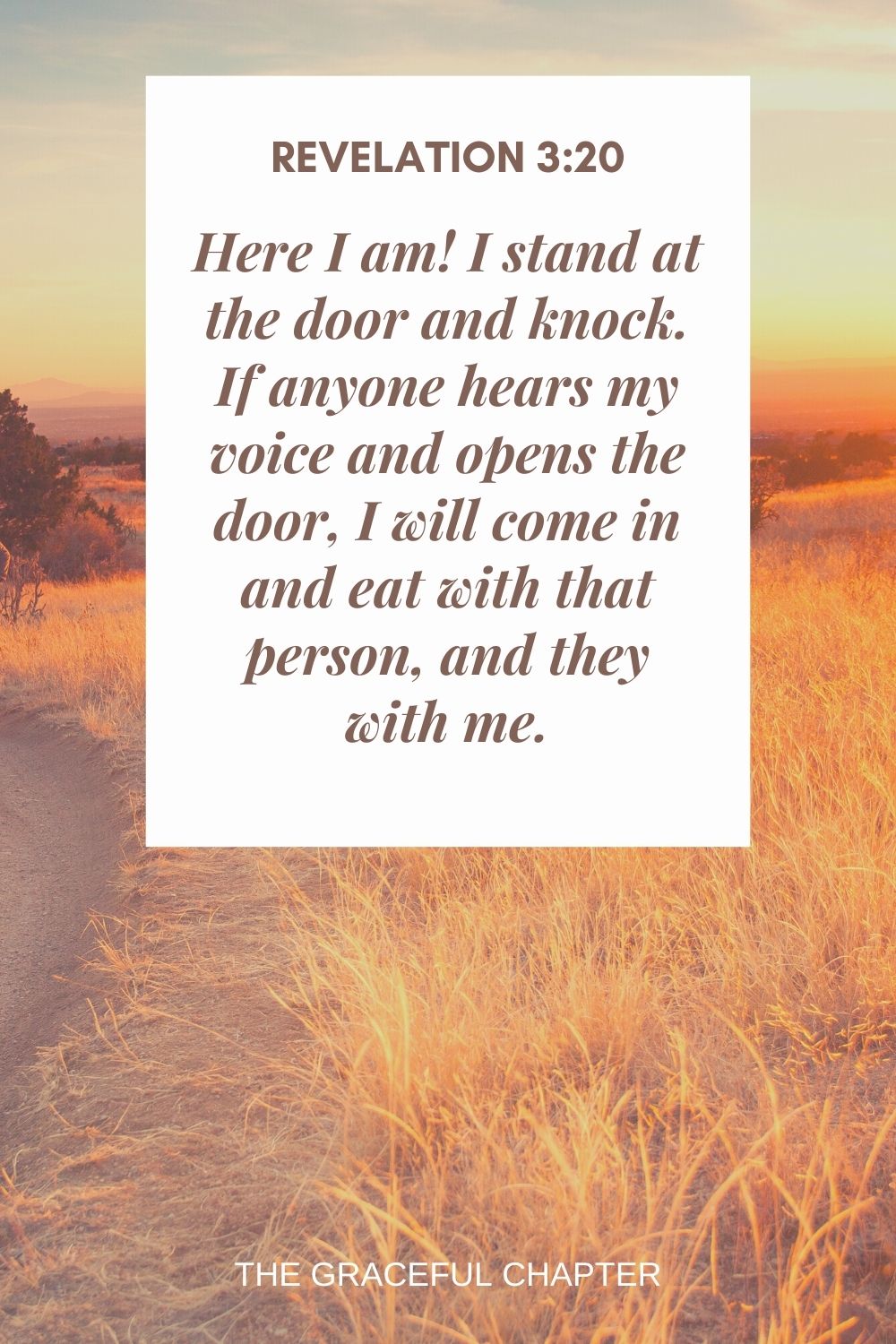 Revelation 3:20
Here I am! I stand at the door and knock. If anyone hears my voice and opens the door, I will come in and eat with that person, and they with me.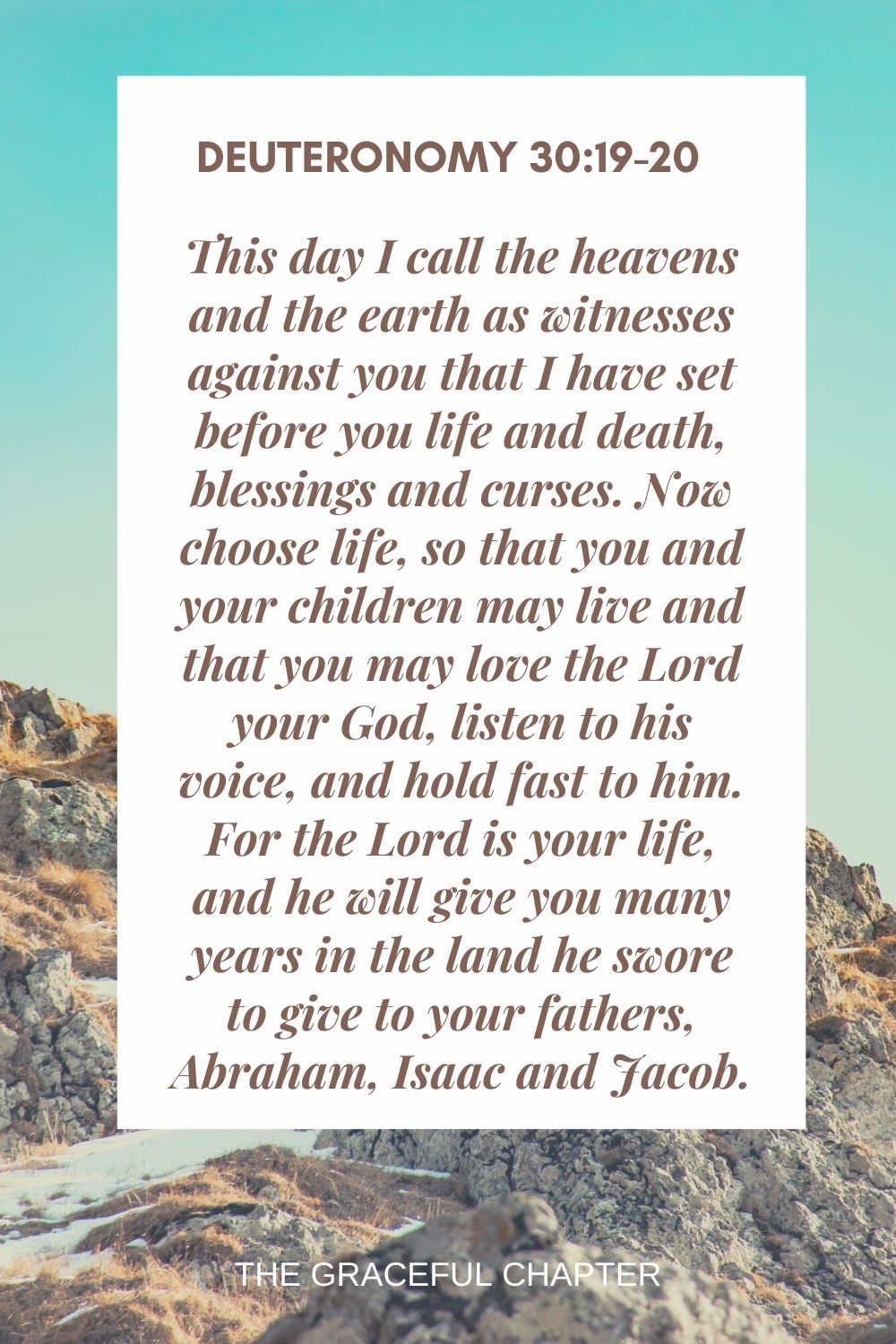 Deuteronomy 30:19-20
This day I call the heavens and the earth as witnesses against you that I have set before you life and death, blessings and curses. Now choose life, so that you and your children may live and that you may love the Lord your God, listen to his voice, and hold fast to him. For the Lord is your life, and he will give you many years in the land he swore to give to your fathers, Abraham, Isaac and Jacob.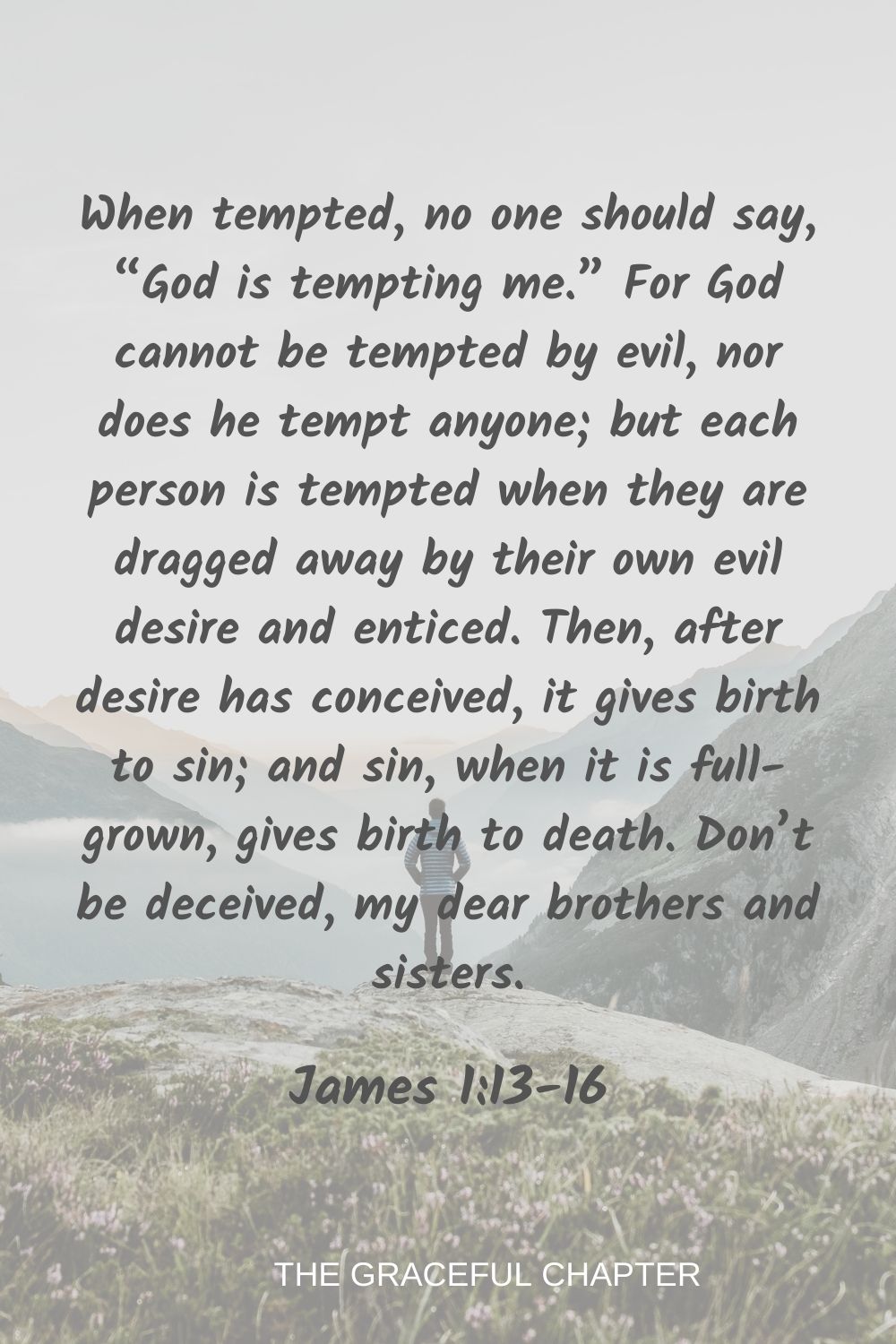 James 1:13-16
When tempted, no one should say, "God is tempting me." For God cannot be tempted by evil, nor does he tempt anyone; but each person is tempted when they are dragged away by their own evil desire and enticed. Then, after desire has conceived, it gives birth to sin; and sin, when it is full-grown, gives birth to death. Don't be deceived, my dear brothers and sisters.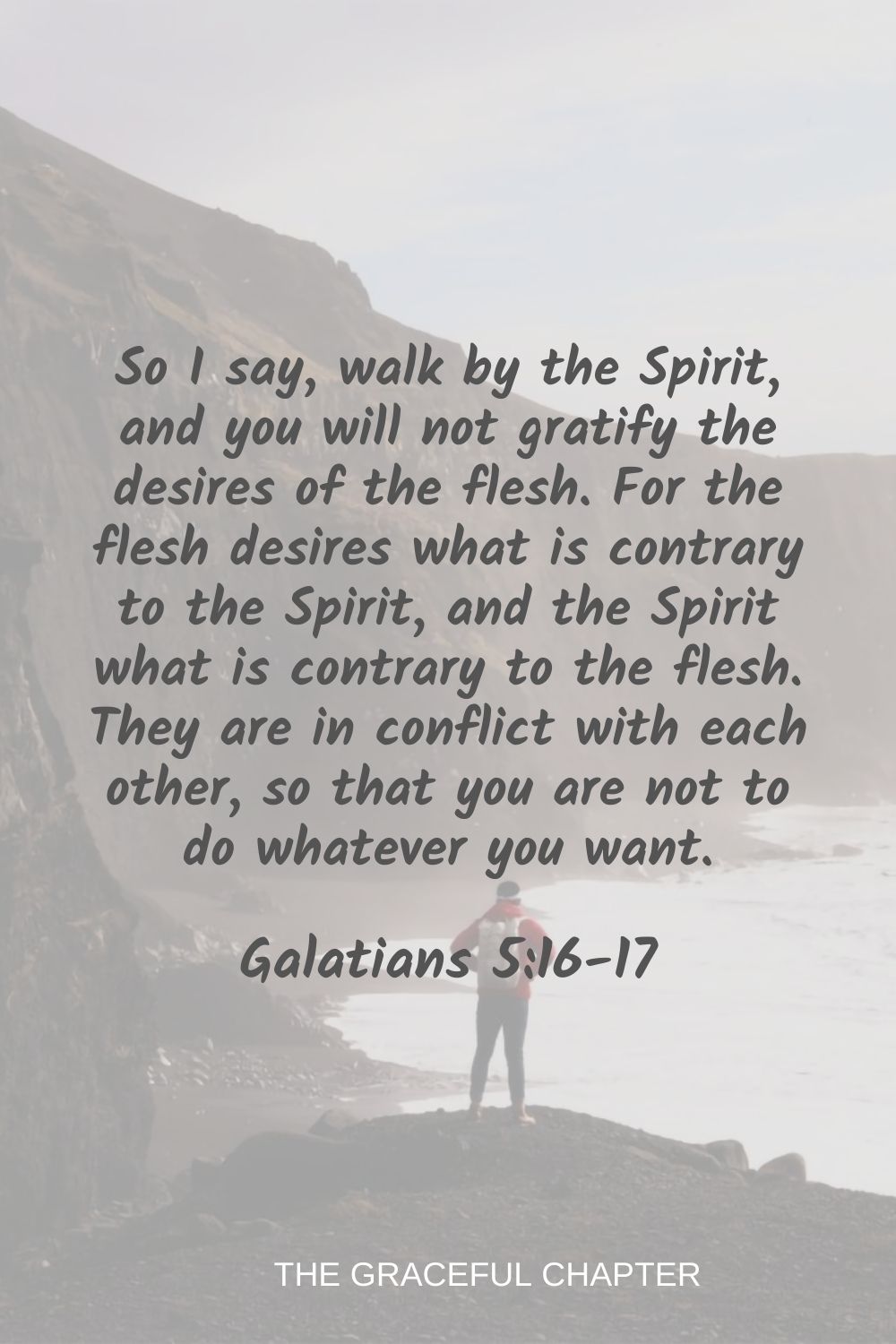 Galatians 5:16-17
So I say, walk by the Spirit, and you will not gratify the desires of the flesh. For the flesh desires what is contrary to the Spirit, and the Spirit what is contrary to the flesh. They are in conflict with each other, so that you are not to do whatever you want.

2 Peter 3:9
The Lord is not slow in keeping his promise, as some understand slowness. Instead he is patient with you, not wanting anyone to perish, but everyone to come to repentance.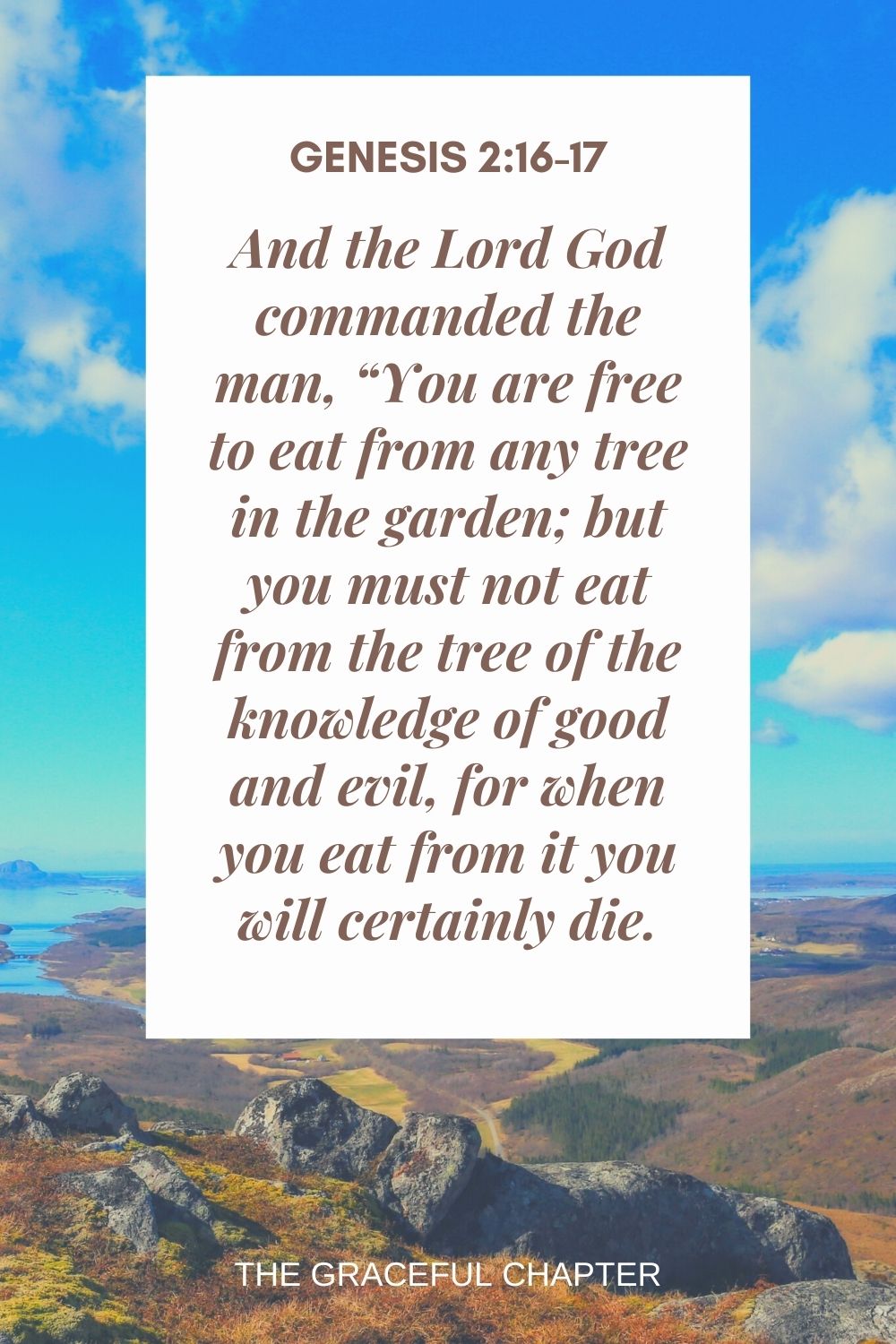 Genesis 2:16-17
 And the Lord God commanded the man, "You are free to eat from any tree in the garden; but you must not eat from the tree of the knowledge of good and evil, for when you eat from it you will certainly die.

Romans 10:9-10
 If you declare with your mouth, "Jesus is Lord," and believe in your heart that God raised him from the dead, you will be saved. For it is with your heart that you believe and are justified, and it is with your mouth that you profess your faith and are saved.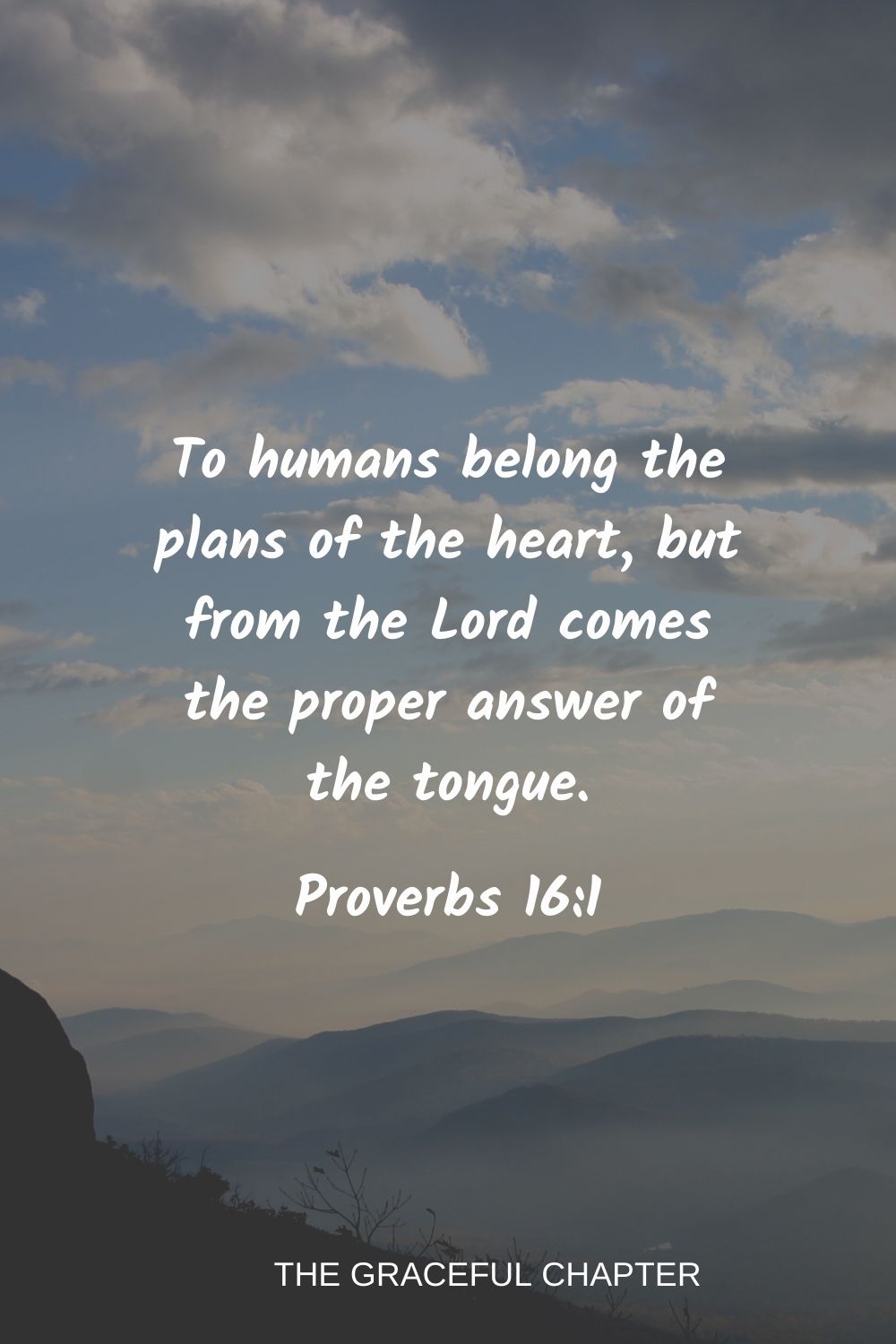 Proverbs 16:1
To humans belong the plans of the heart, but from the Lord comes the proper answer of the tongue.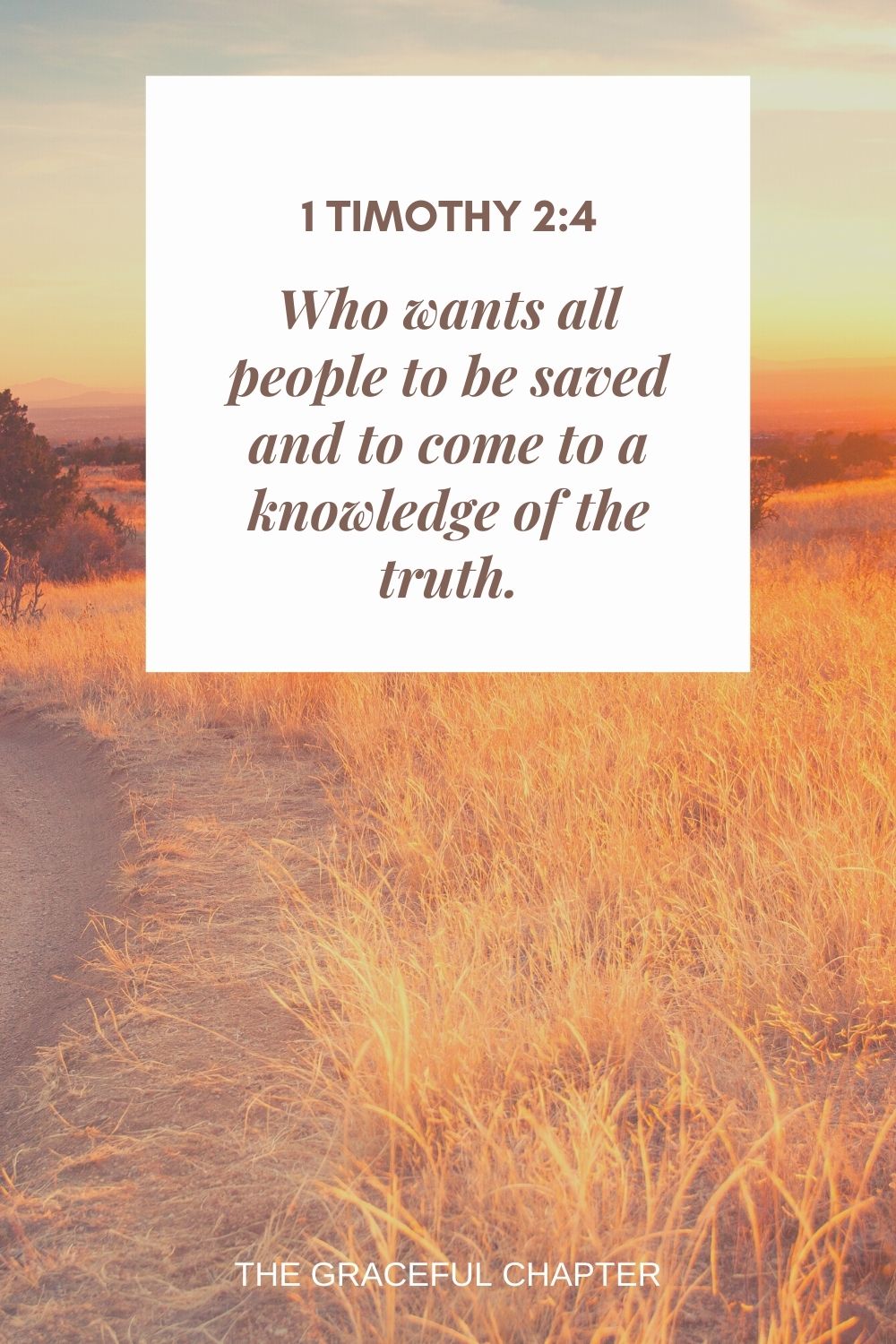 1 Timothy 2:4
Who wants all people to be saved and to come to a knowledge of the truth.

John 6:44
No one can come to me unless the Father who sent me draws them, and I will raise them up at the last day.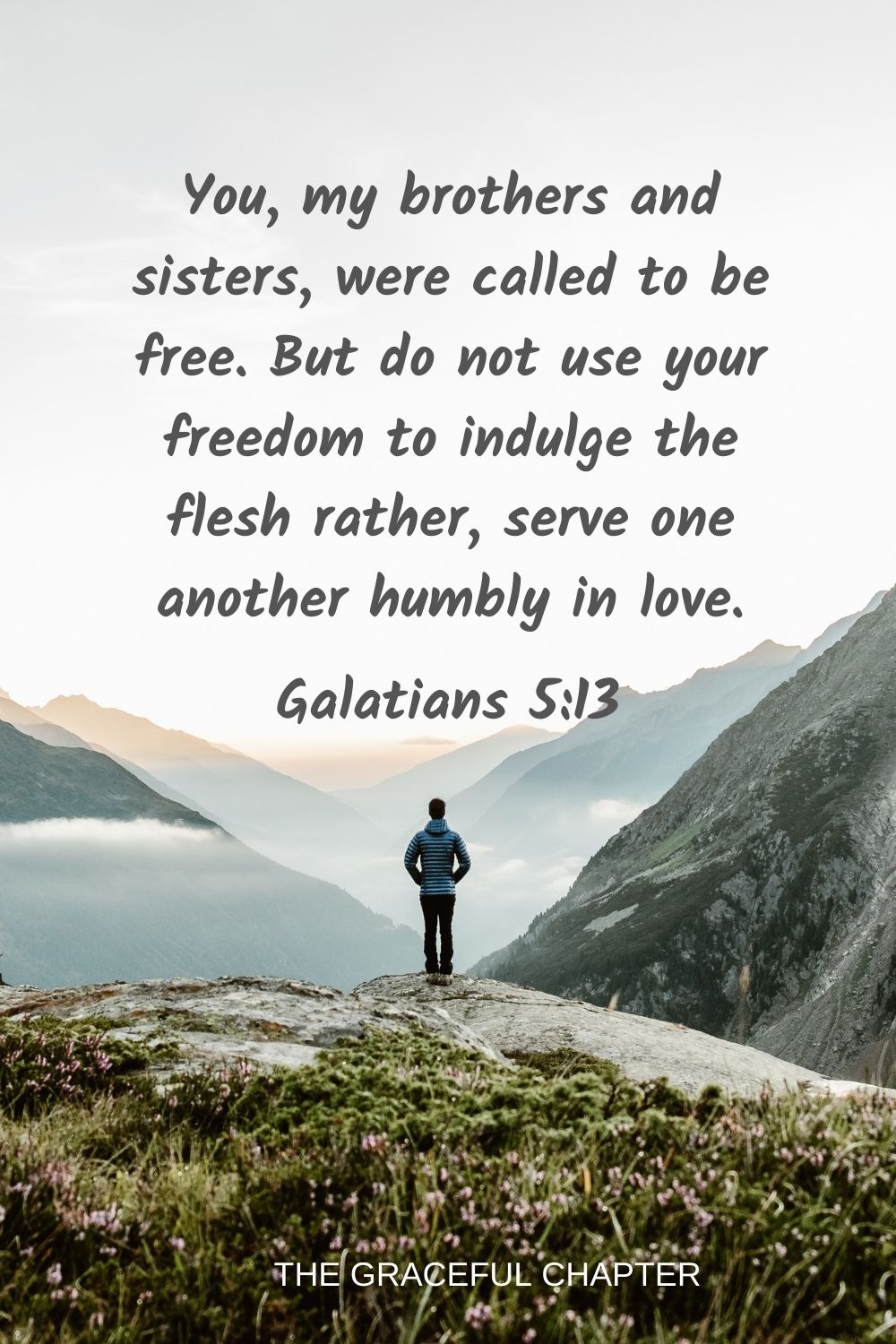 Galatians 5:13
You, my brothers and sisters, were called to be free. But do not use your freedom to indulge the flesh rather, serve one another humbly in love.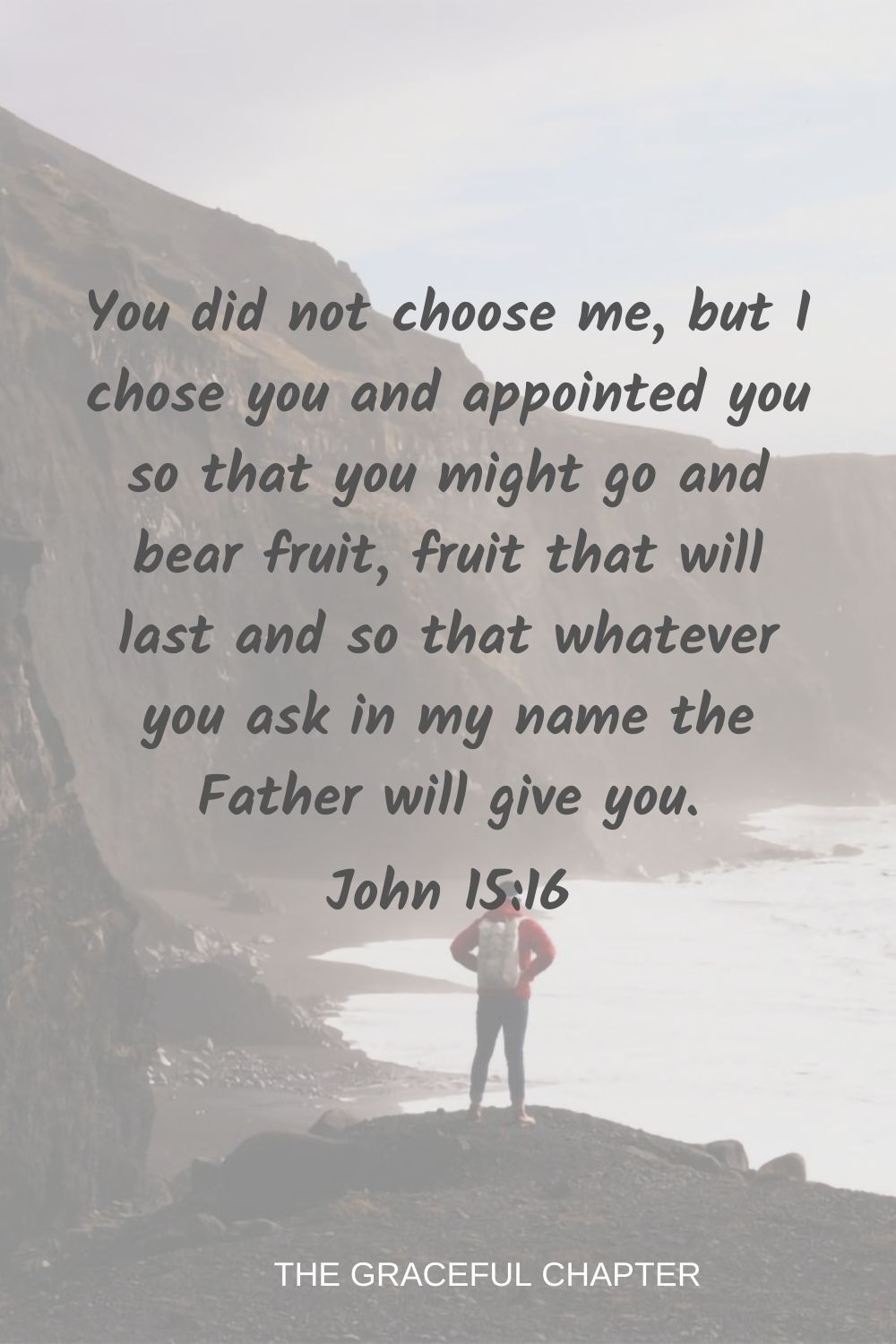 John 15:16
 You did not choose me, but I chose you and appointed you so that you might go and bear fruit, fruit that will last and so that whatever you ask in my name the Father will give you.

Psalm 37:23
The Lord makes firm the steps of the one who delights in him.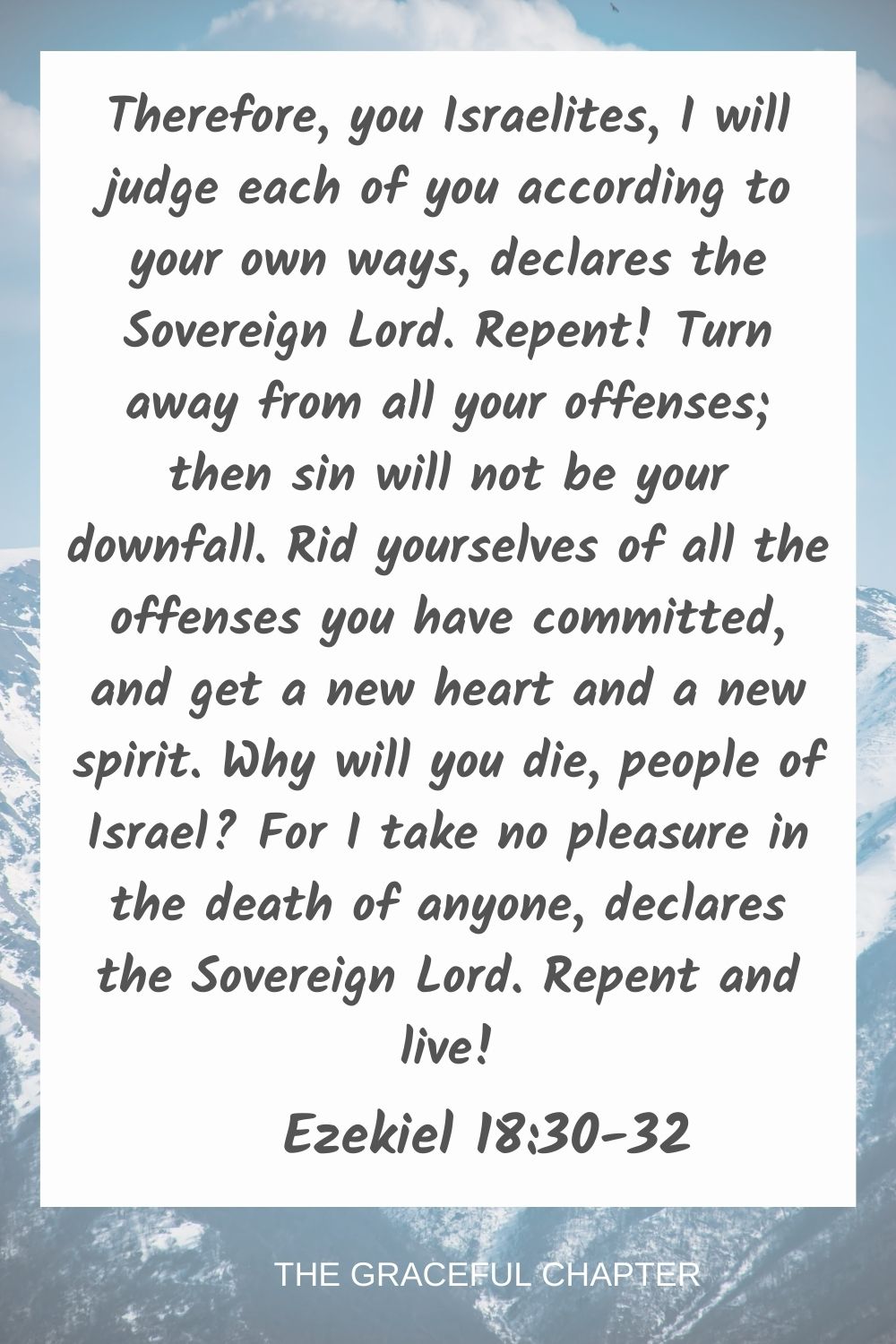 Ezekiel 18:30-32
Therefore, you Israelites, I will judge each of you according to your own ways, declares the Sovereign Lord. Repent! Turn away from all your offenses; then sin will not be your downfall. Rid yourselves of all the offenses you have committed, and get a new heart and a new spirit. Why will you die, people of Israel? For I take no pleasure in the death of anyone, declares the Sovereign Lord. Repent and live!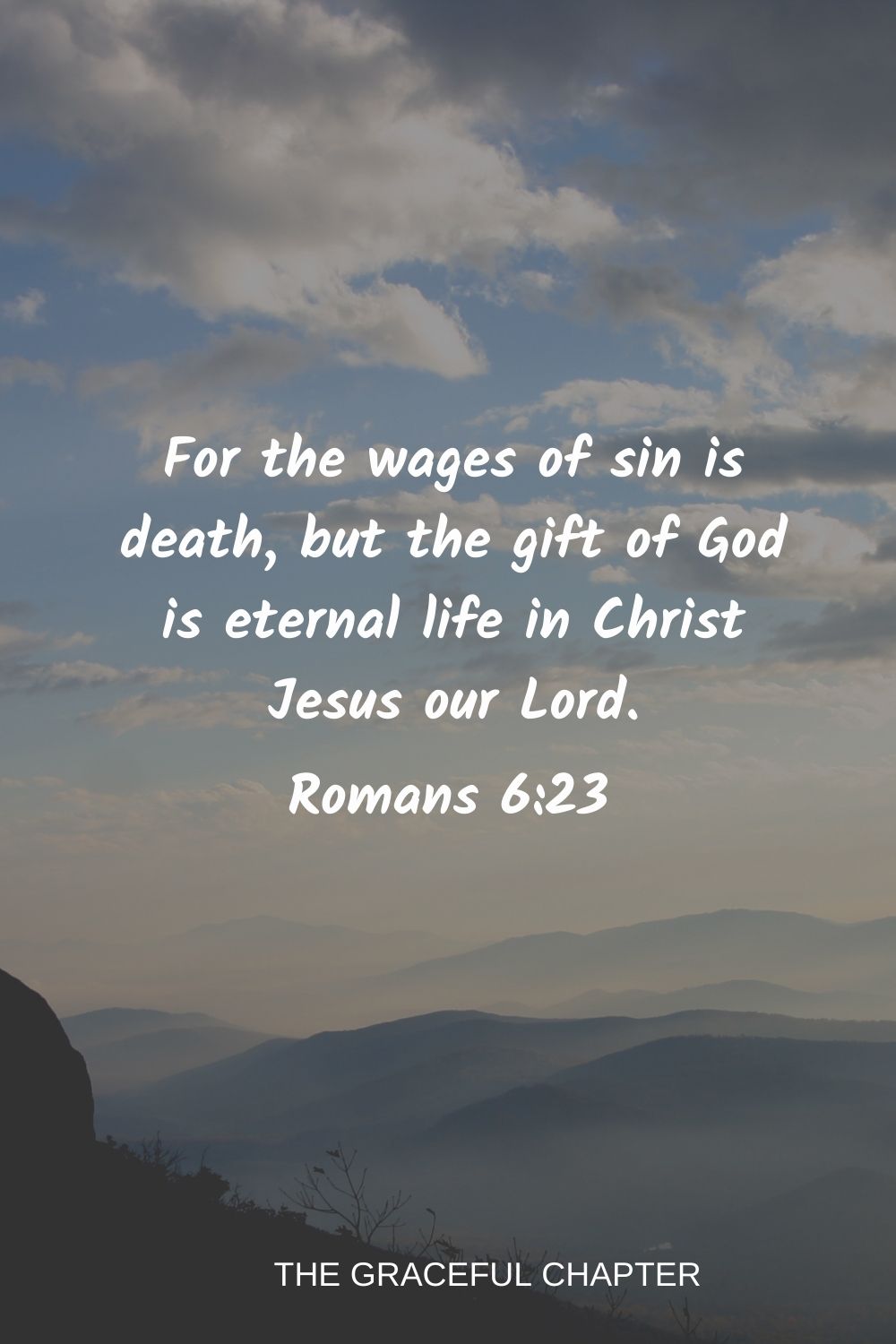 Romans 6:23
For the wages of sin is death, but the gift of God is eternal life in Christ Jesus our Lord.

Related Posts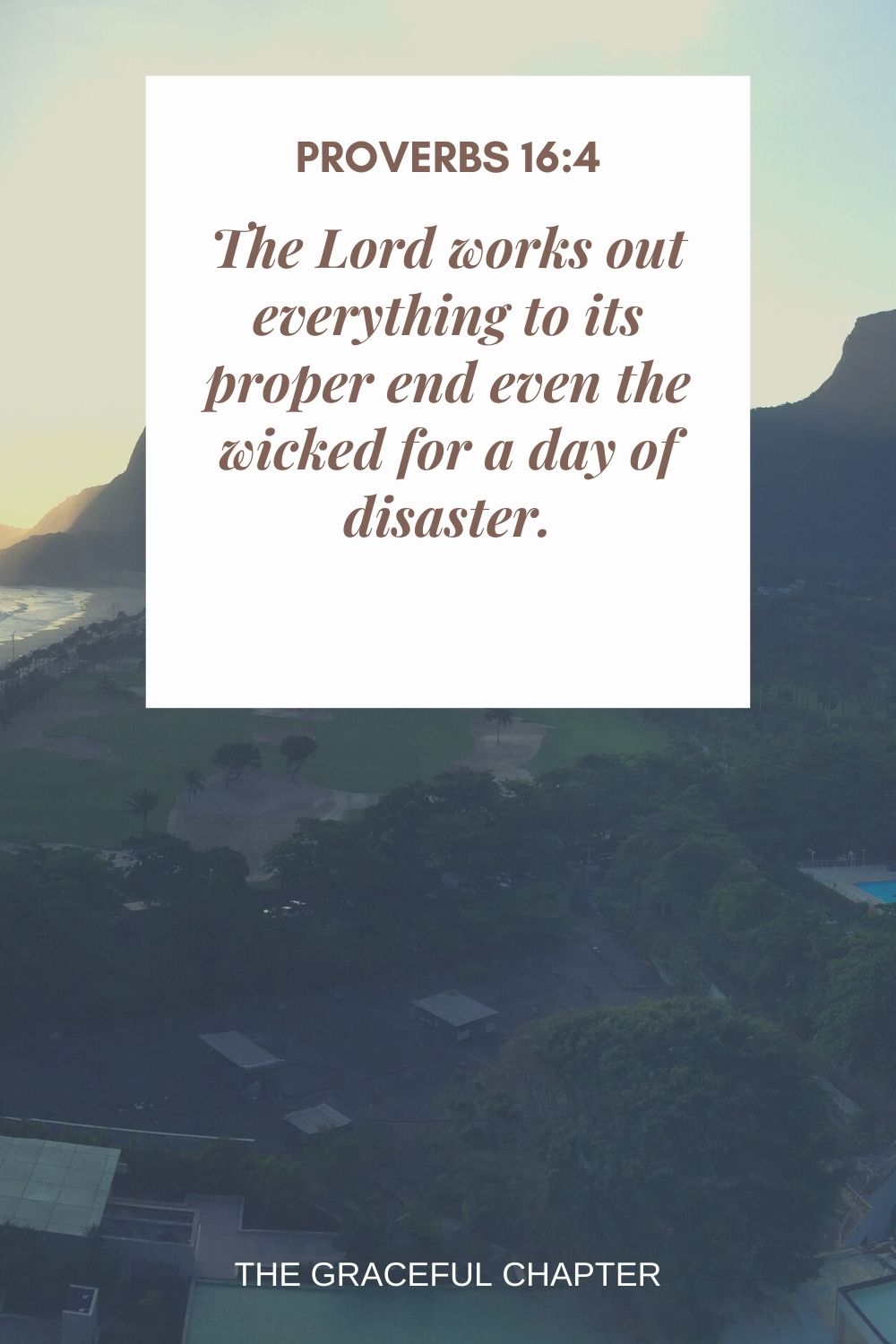 Proverbs 16:4
The Lord works out everything to its proper end even the wicked for a day of disaster.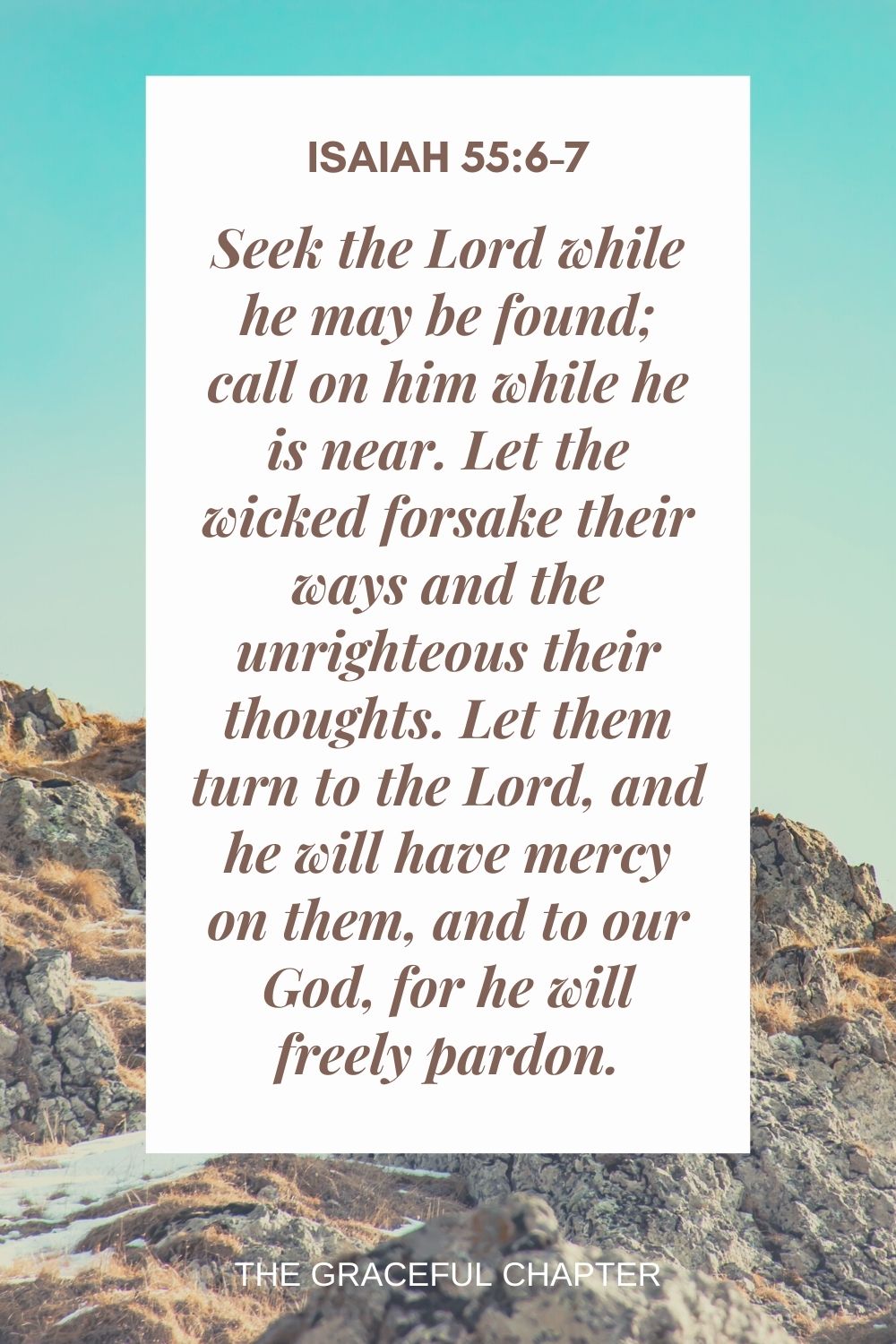 Isaiah 55:6-7
Seek the Lord while he may be found; call on him while he is near. Let the wicked forsake their ways and the unrighteous their thoughts. Let them turn to the Lord, and he will have mercy on them, and to our God, for he will freely pardon.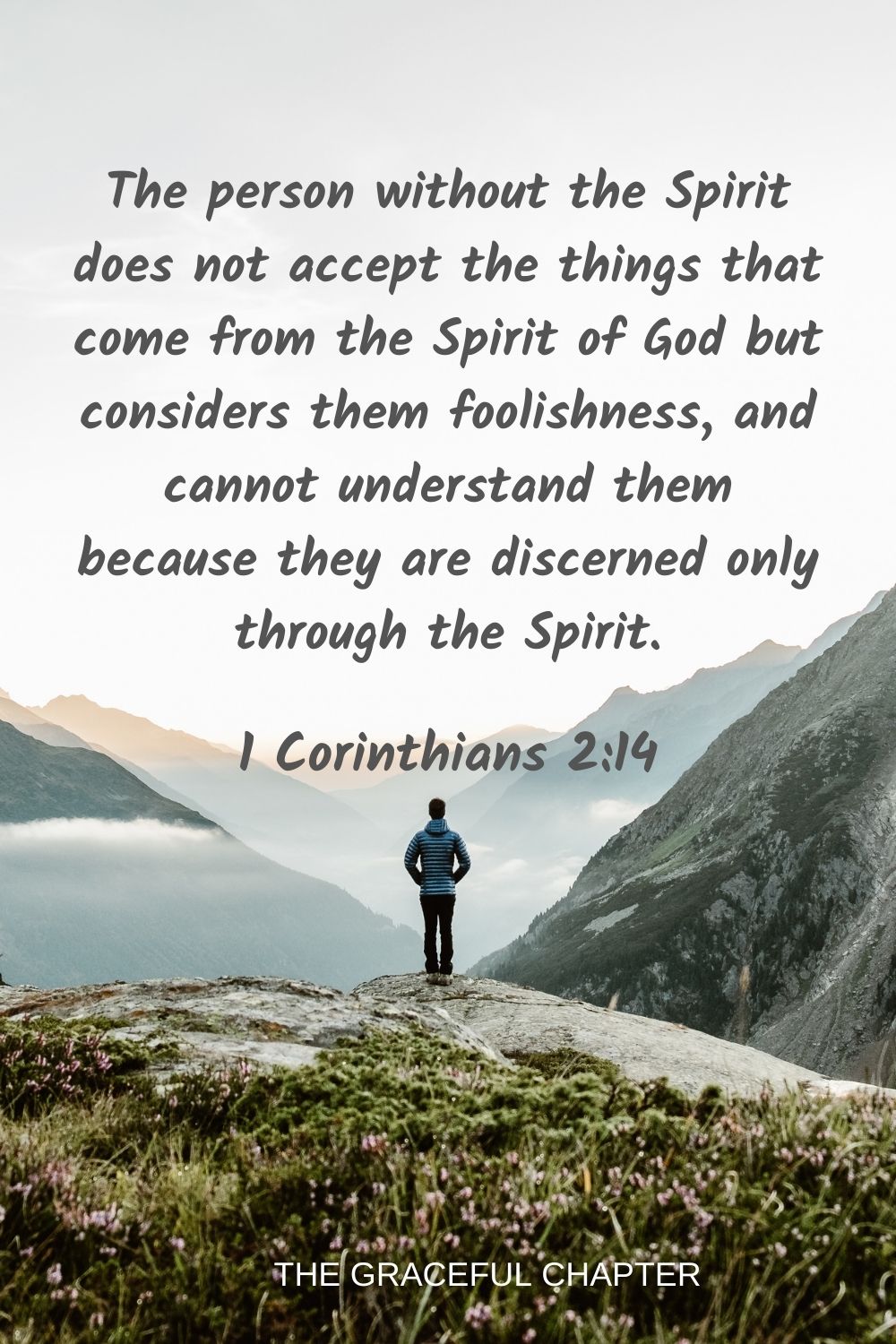 1 Corinthians 2:14
 The person without the Spirit does not accept the things that come from the Spirit of God but considers them foolishness, and cannot understand them because they are discerned only through the Spirit.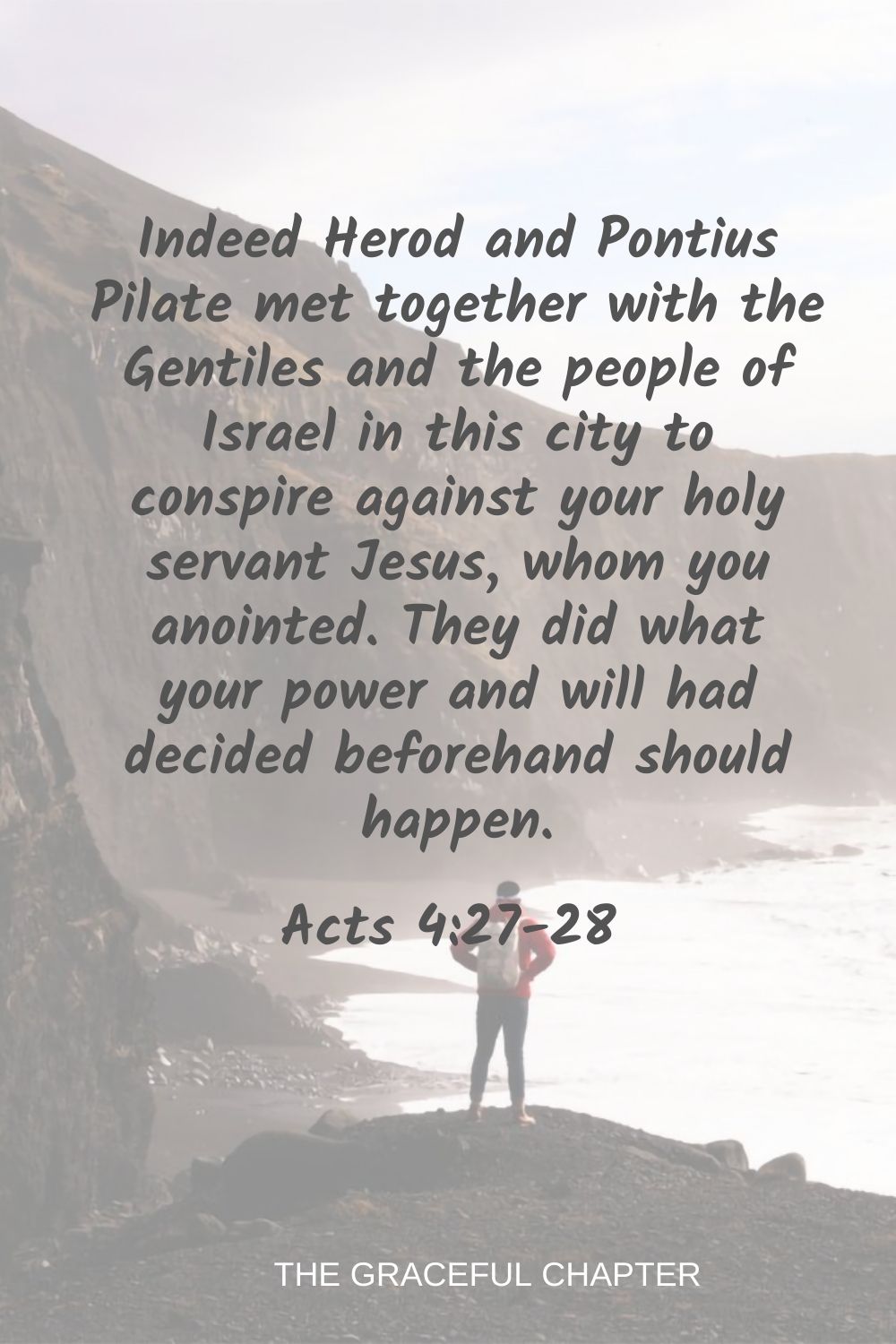 Acts 4:27-28
 Indeed Herod and Pontius Pilate met together with the Gentiles and the people of Israel in this city to conspire against your holy servant Jesus, whom you anointed. They did what your power and will had decided beforehand should happen.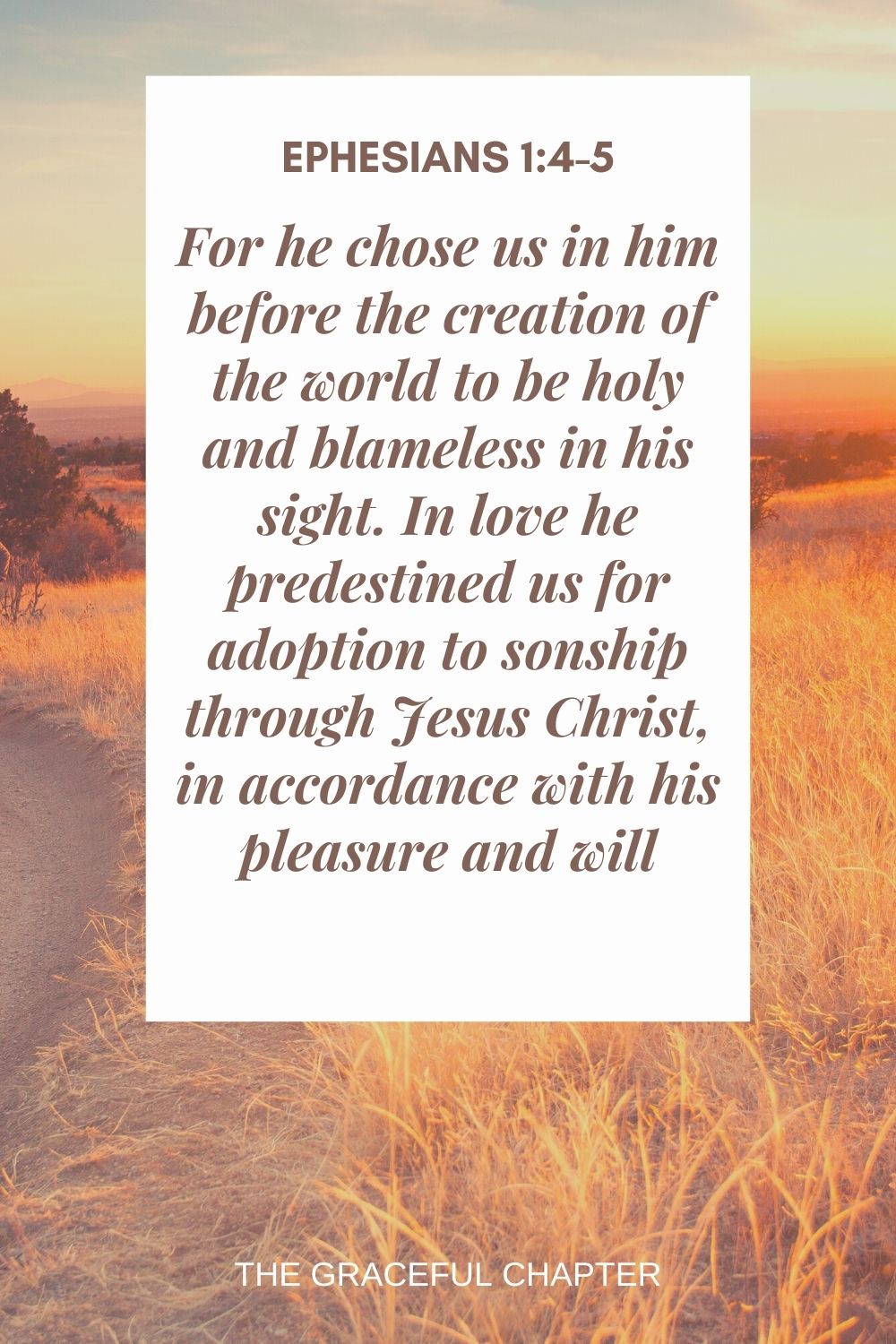 Ephesians 1:4-5
For he chose us in him before the creation of the world to be holy and blameless in his sight. In love he predestined us for adoption to sonship through Jesus Christ, in accordance with his pleasure and will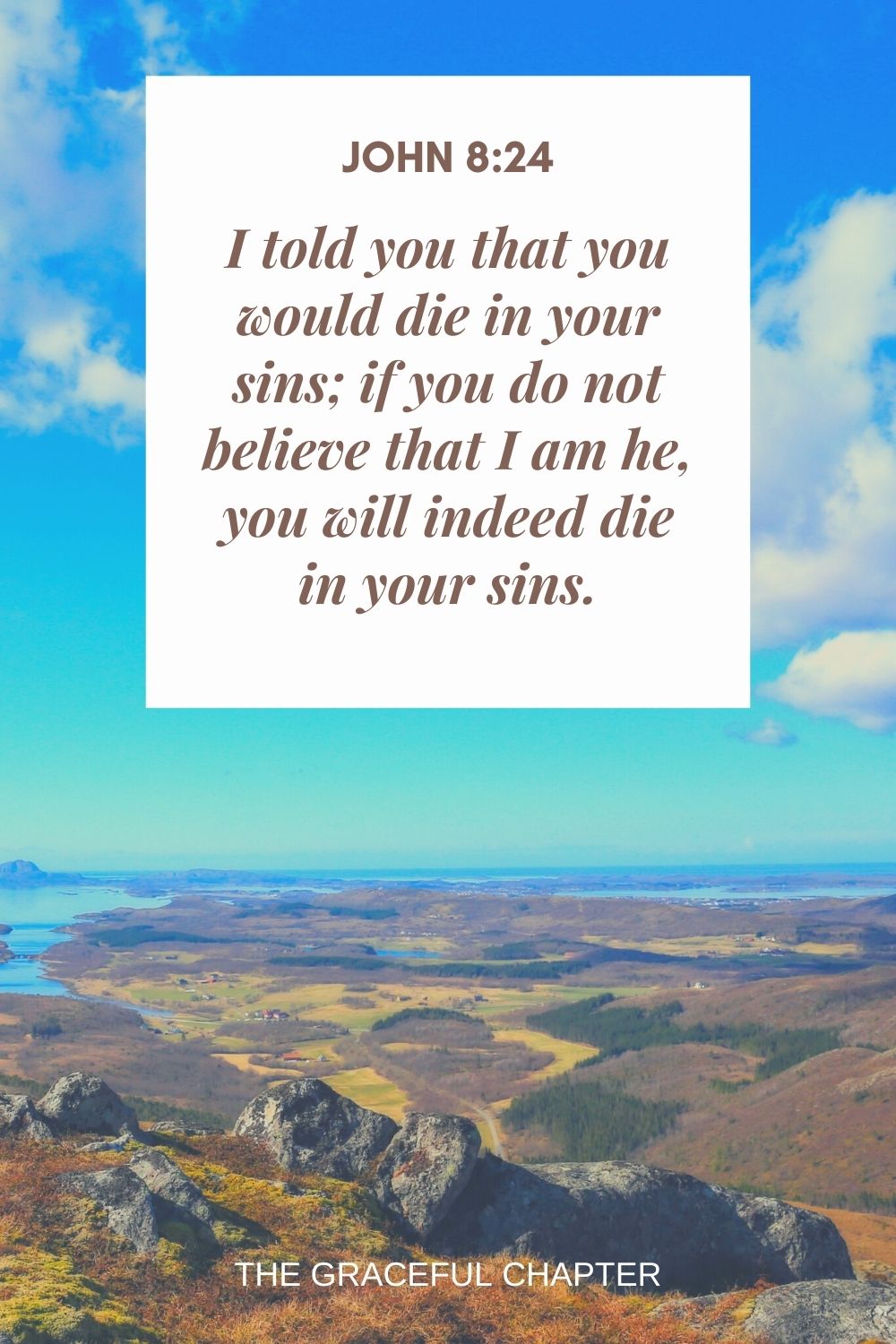 John 8:24
 I told you that you would die in your sins; if you do not believe that I am he, you will indeed die in your sins.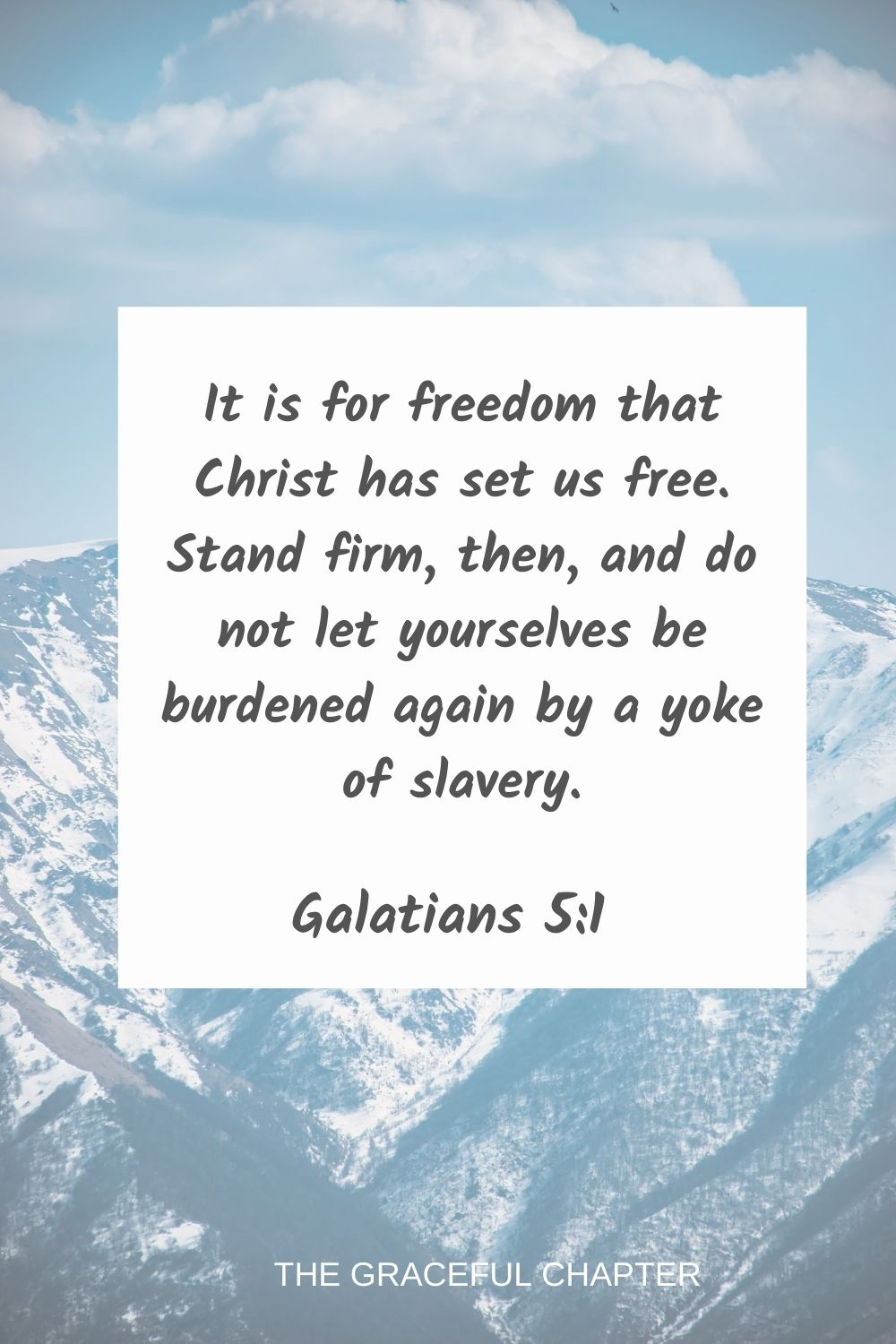 Galatians 5:1
 It is for freedom that Christ has set us free. Stand firm, then, and do not let yourselves be burdened again by a yoke of slavery.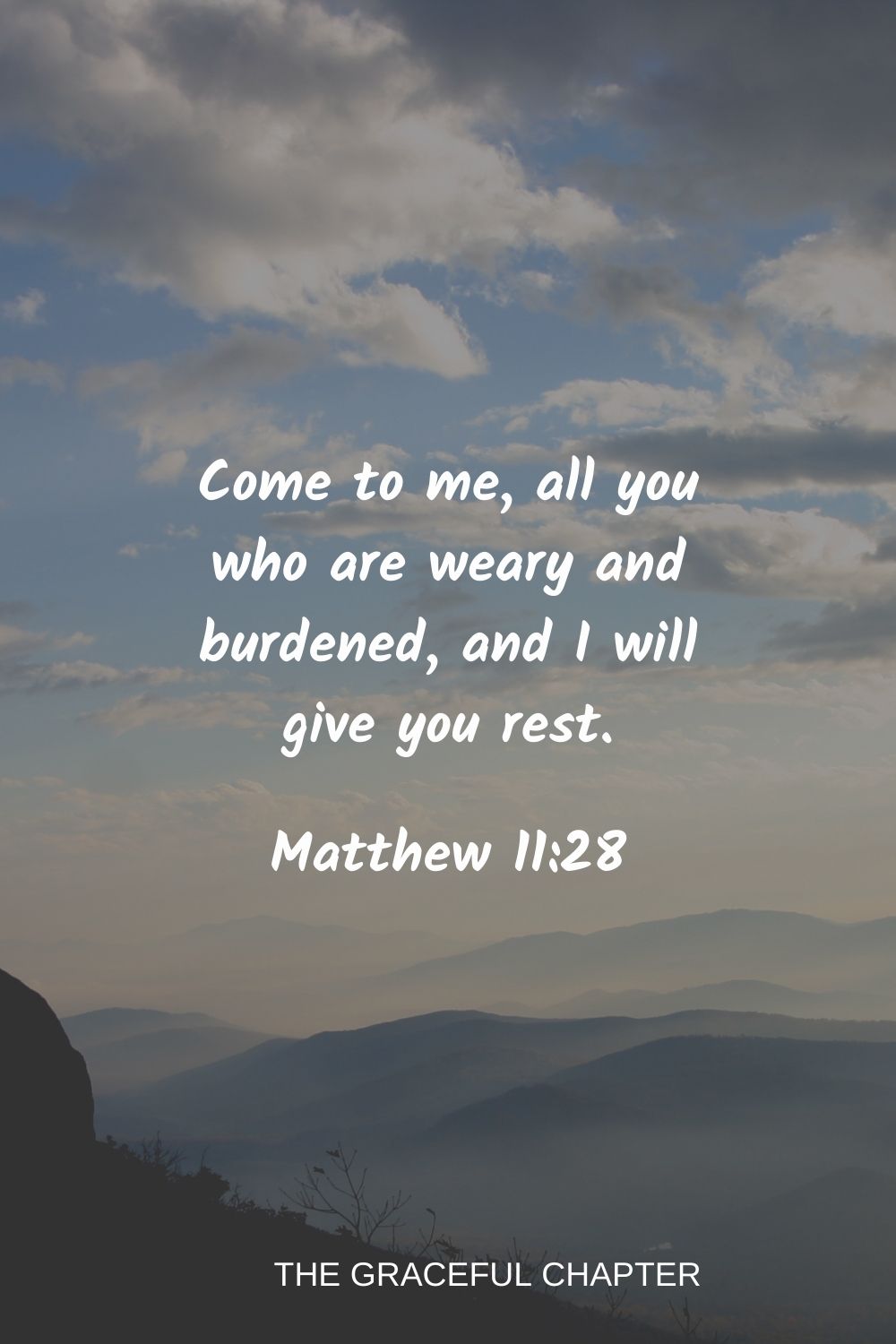 Matthew 11:28
Come to me, all you who are weary and burdened, and I will give you rest.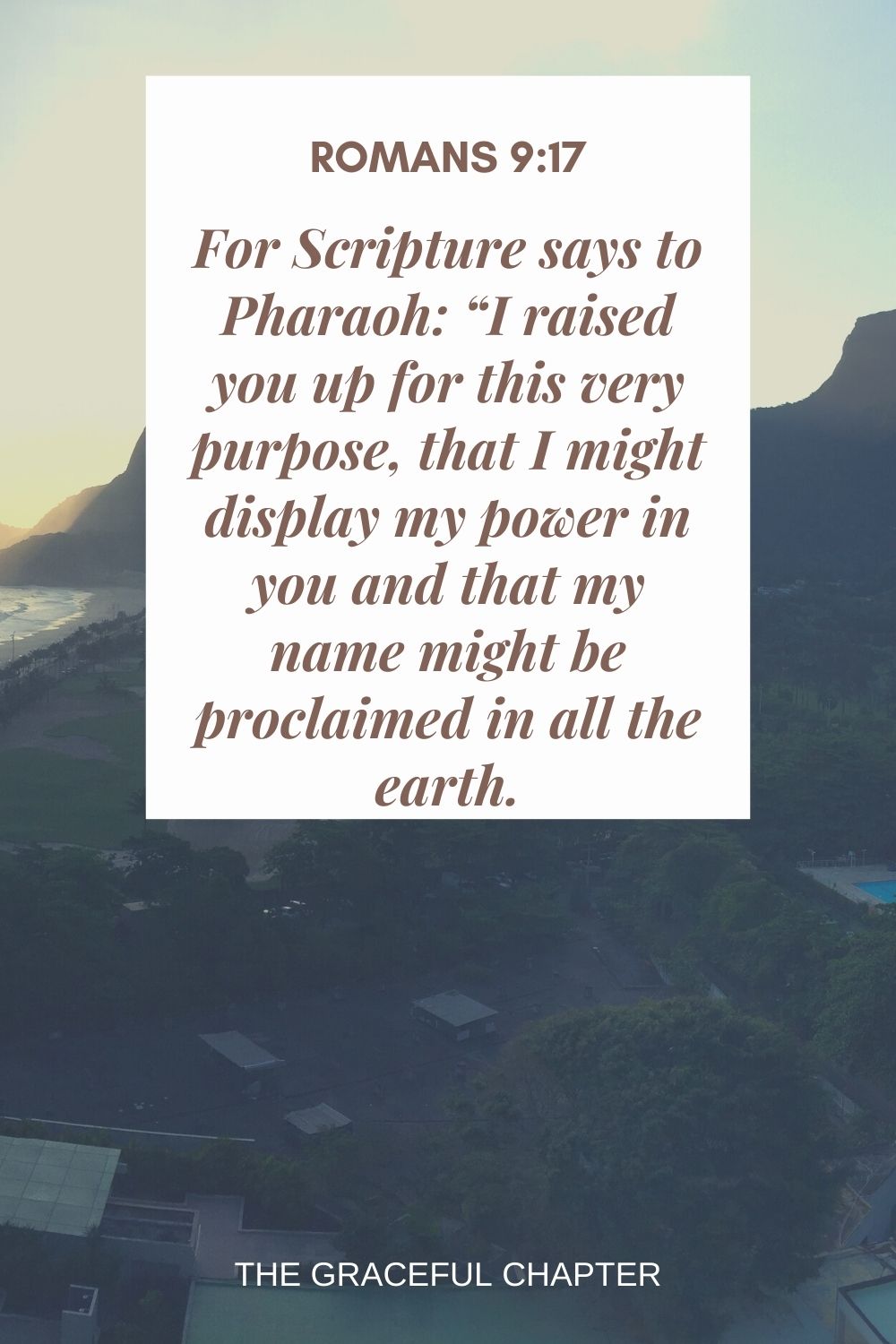 Romans 9:17
For Scripture says to Pharaoh: "I raised you up for this very purpose, that I might display my power in you and that my name might be proclaimed in all the earth.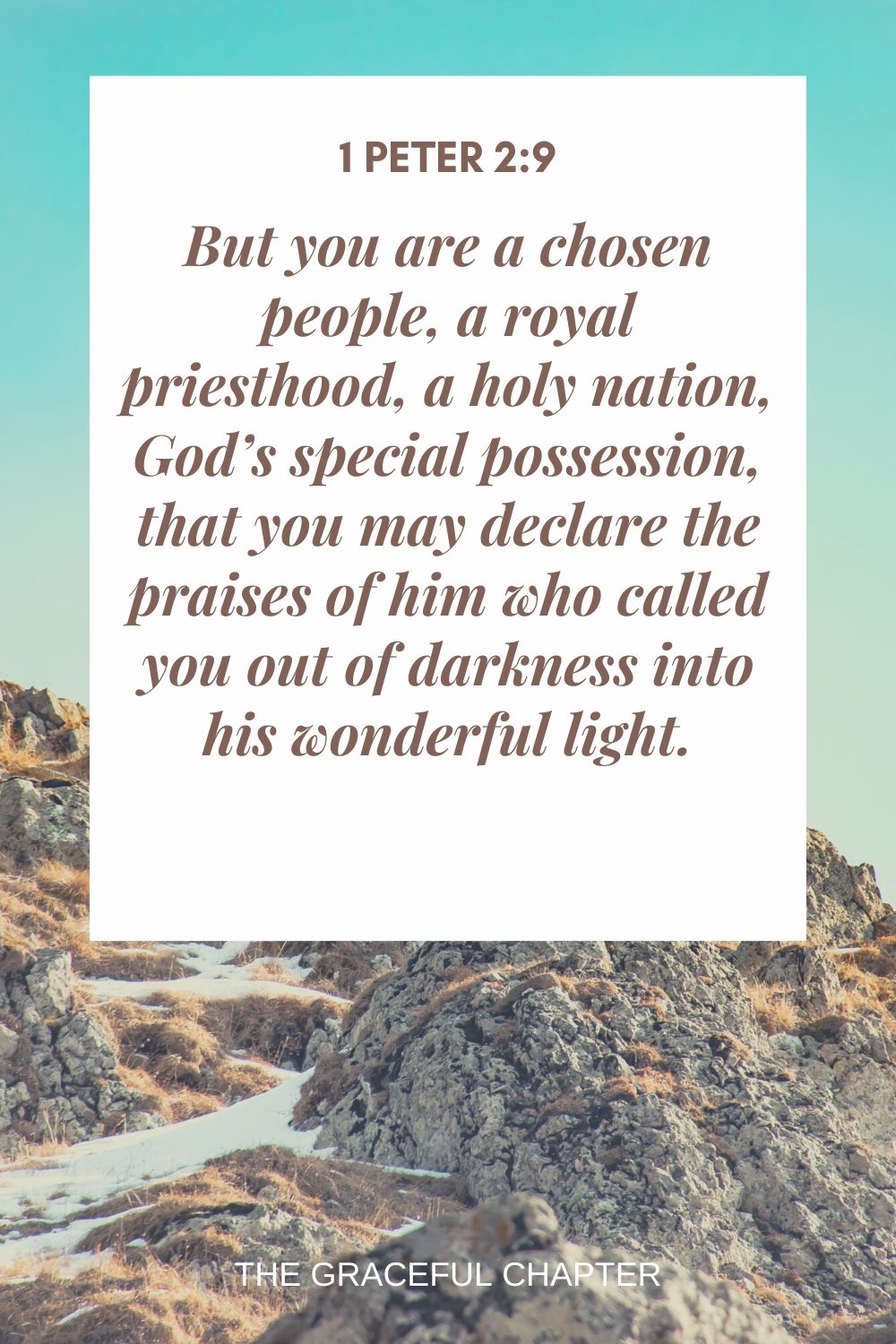 1 Peter 2:9
But you are a chosen people, a royal priesthood, a holy nation, God's special possession, that you may declare the praises of him who called you out of darkness into his wonderful light.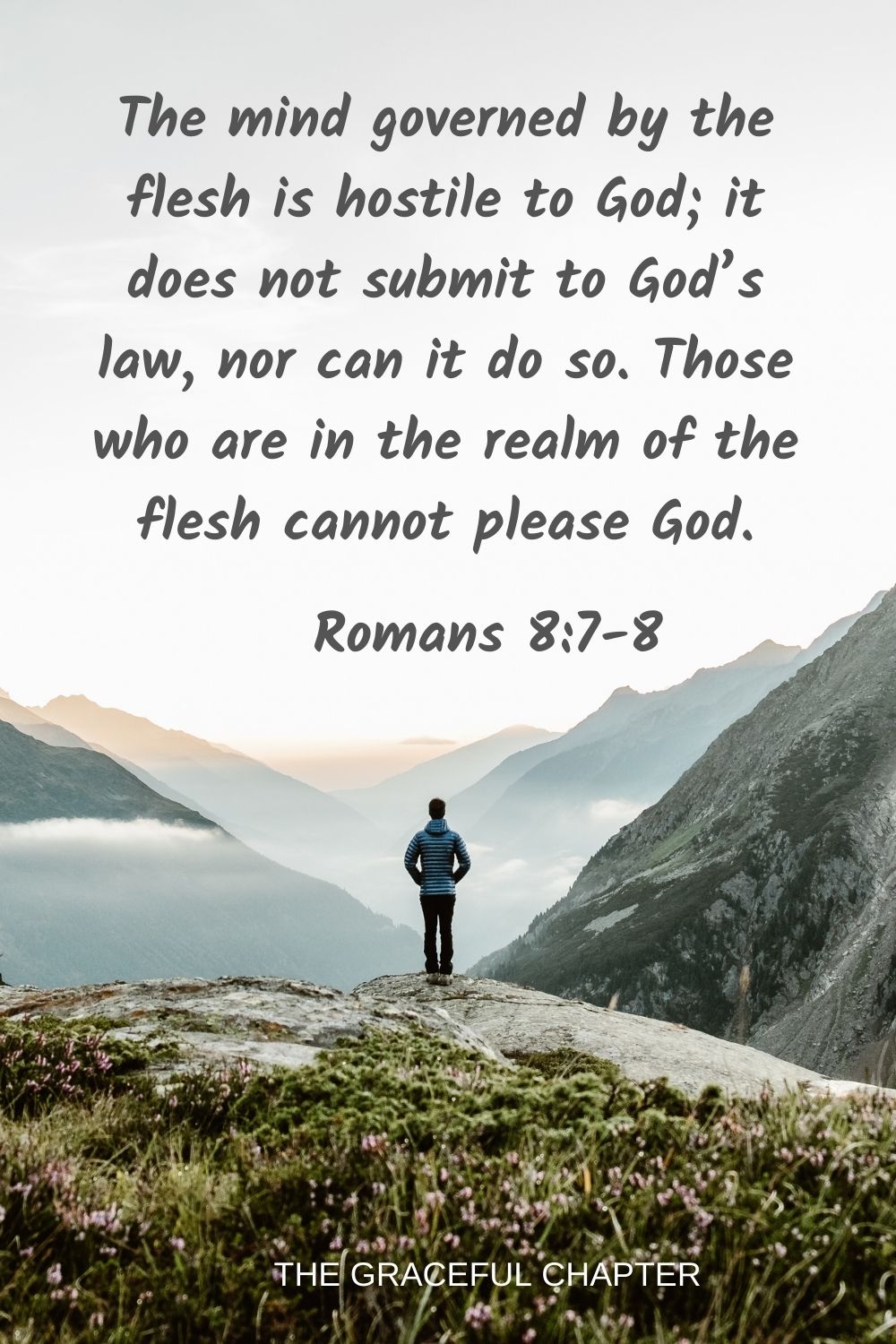 Romans 8:7-8
 The mind governed by the flesh is hostile to God; it does not submit to God's law, nor can it do so. Those who are in the realm of the flesh cannot please God.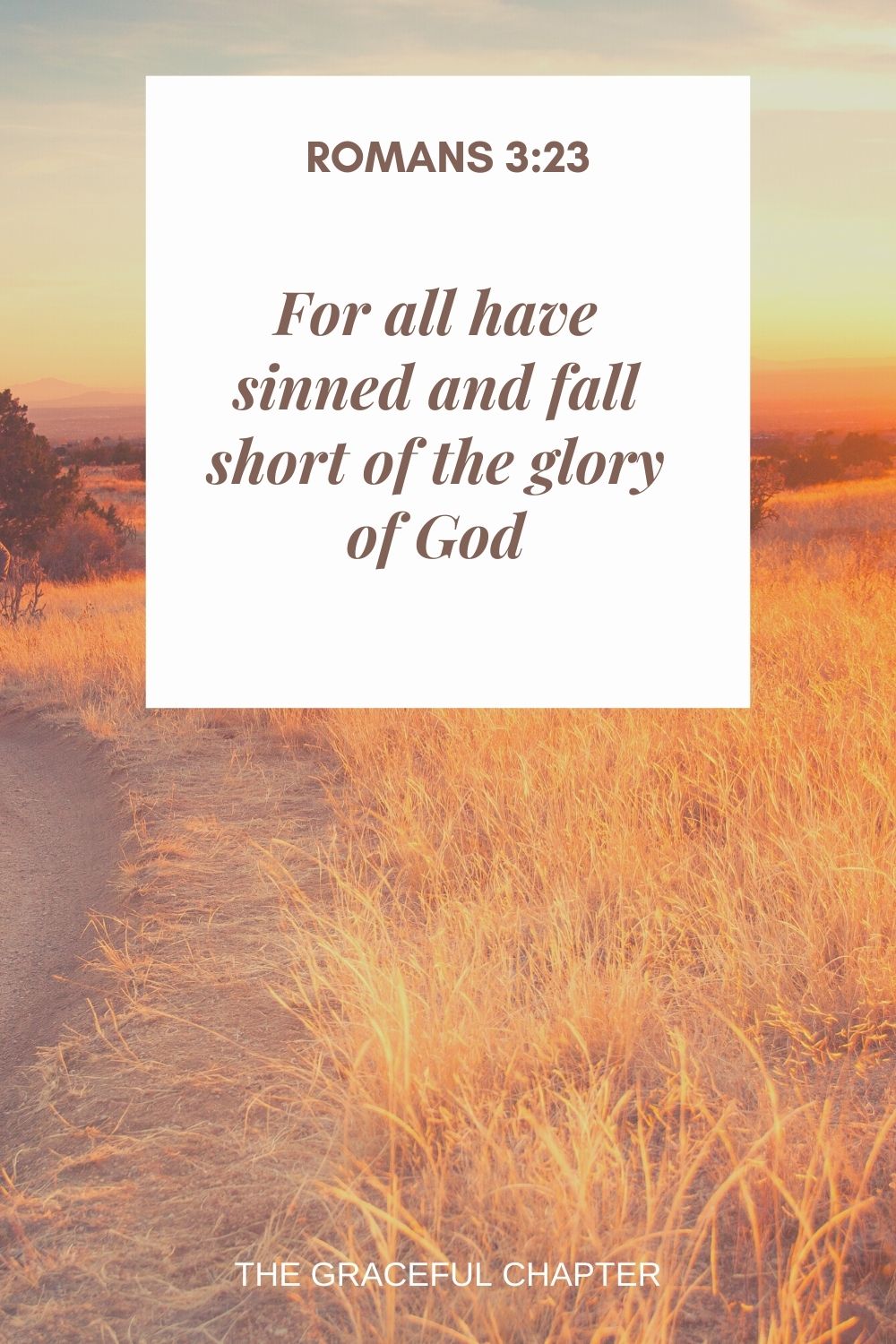 Romans 3:23
For all have sinned and fall short of the glory of God.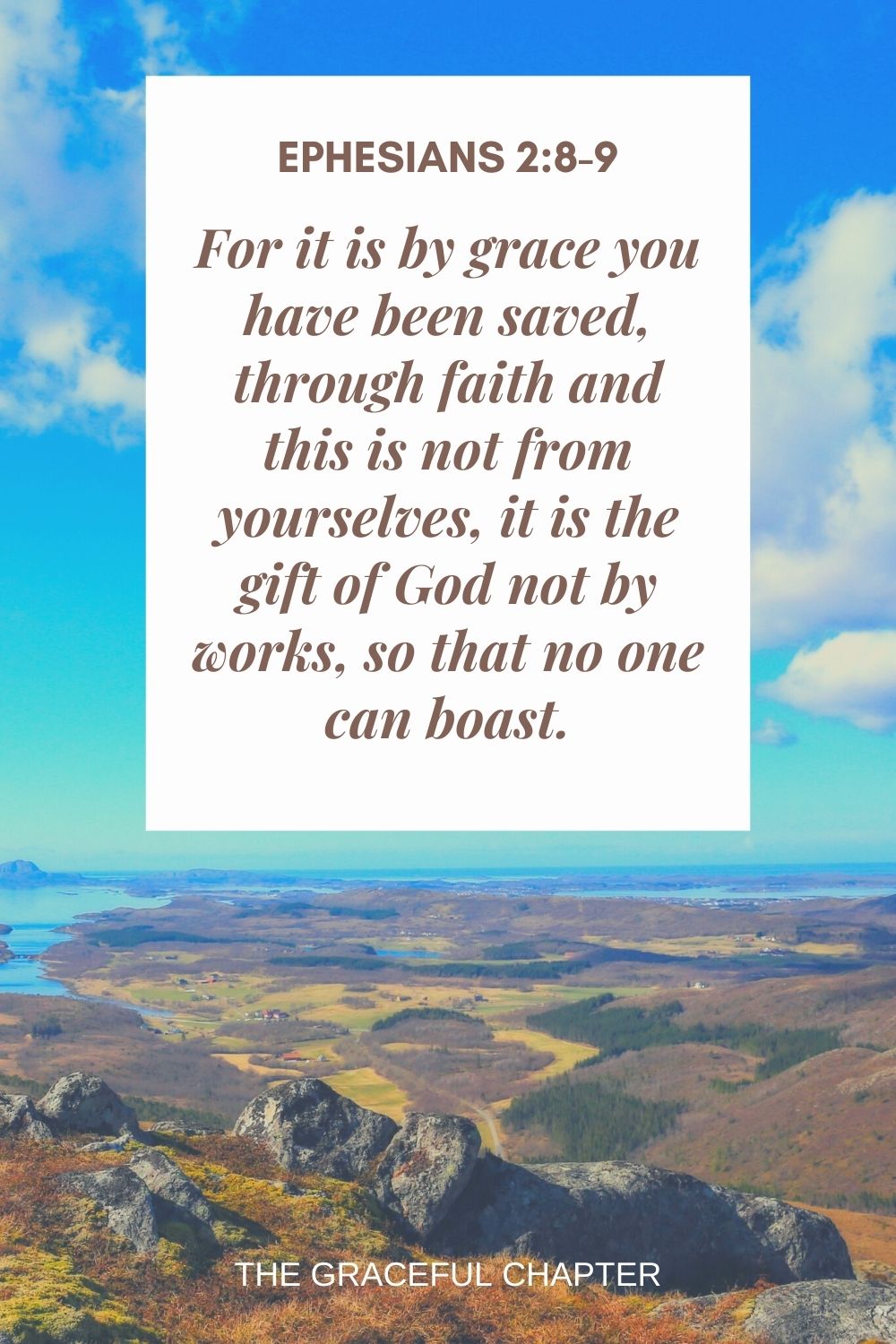 Ephesians 2:8-9
For it is by grace you have been saved, through faith and this is not from yourselves, it is the gift of God not by works, so that no one can boast.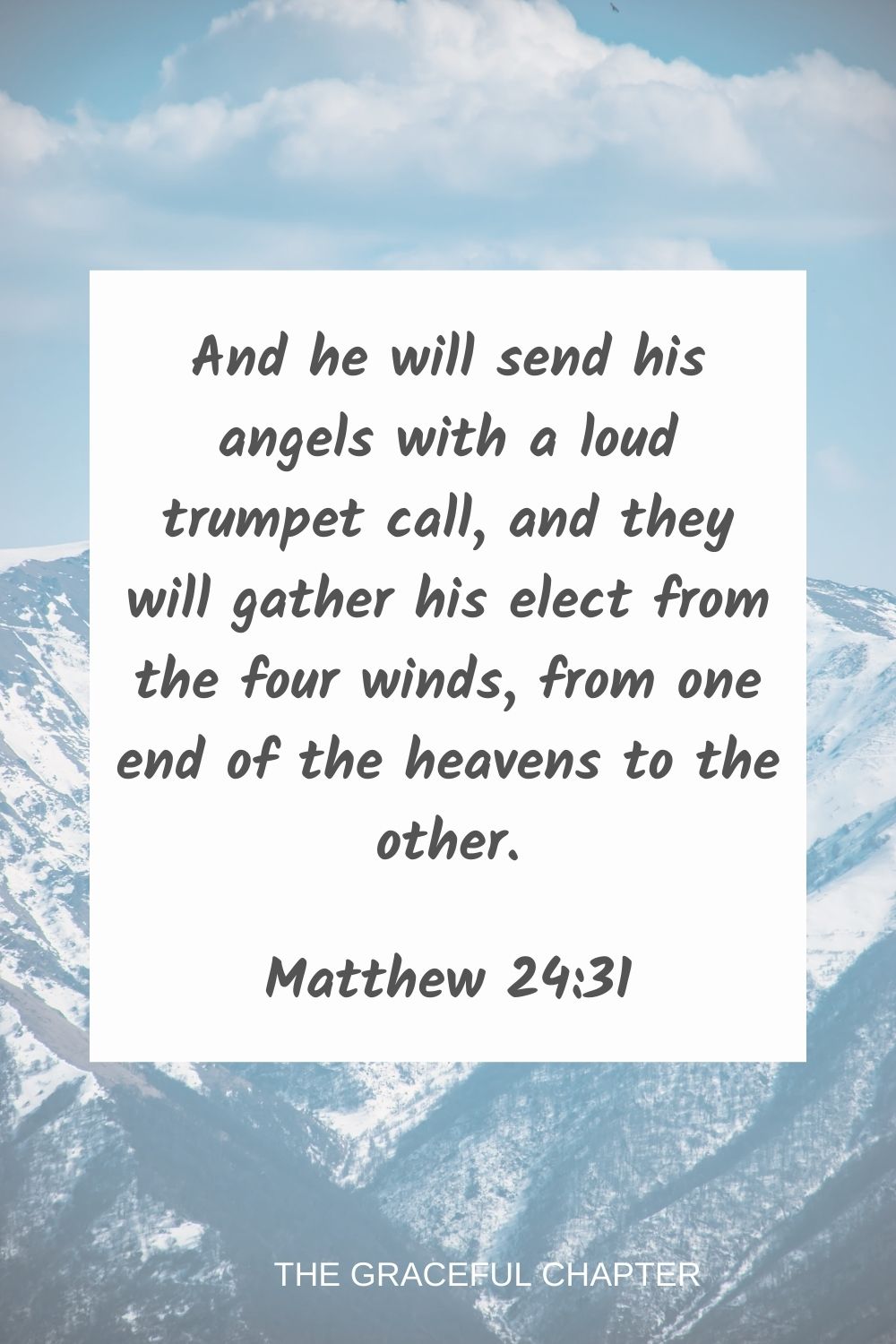 Matthew 24:31
And he will send his angels with a loud trumpet call, and they will gather his elect from the four winds, from one end of the heavens to the other.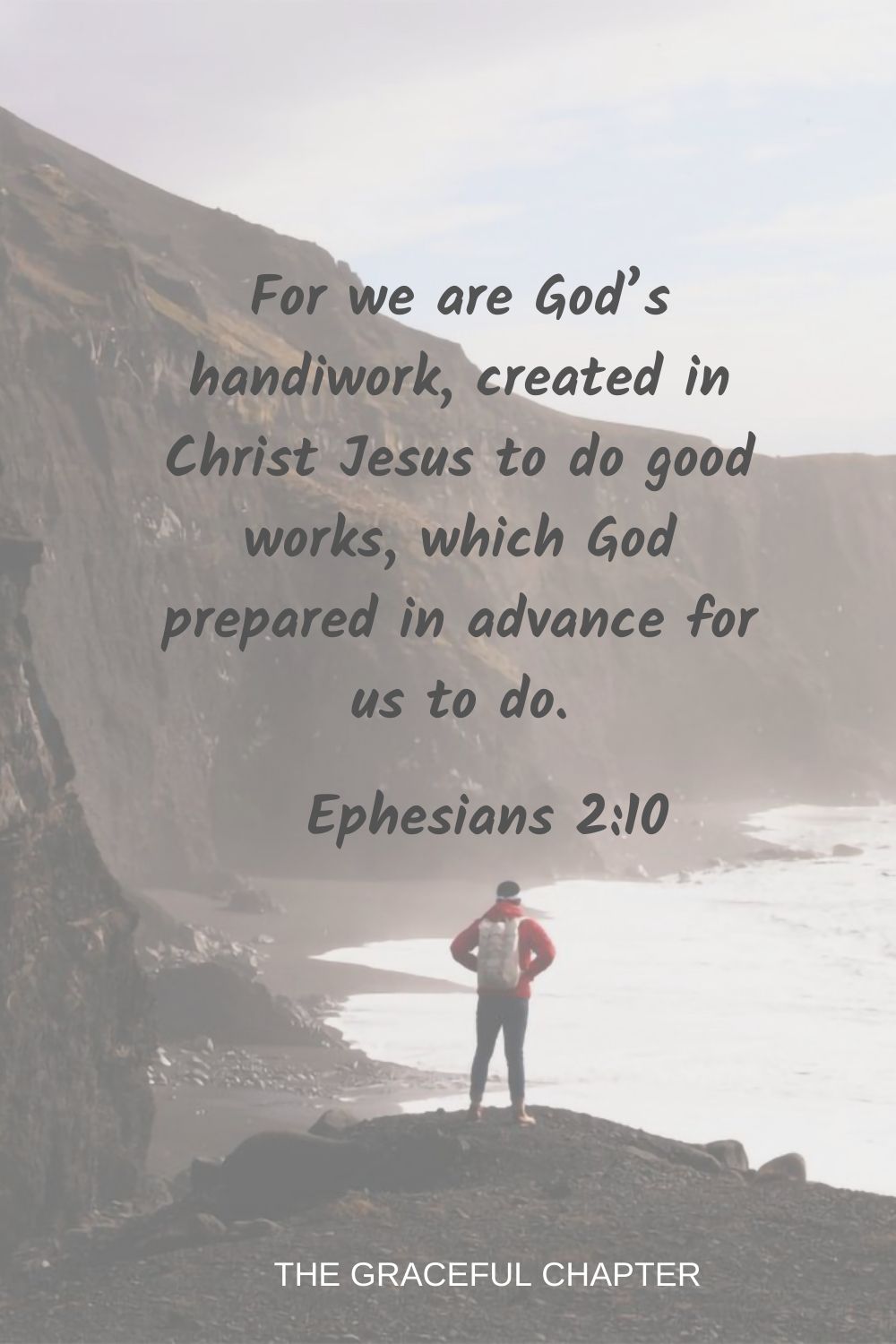 Ephesians 2:10
For we are God's handiwork, created in Christ Jesus to do good works, which God prepared in advance for us to do.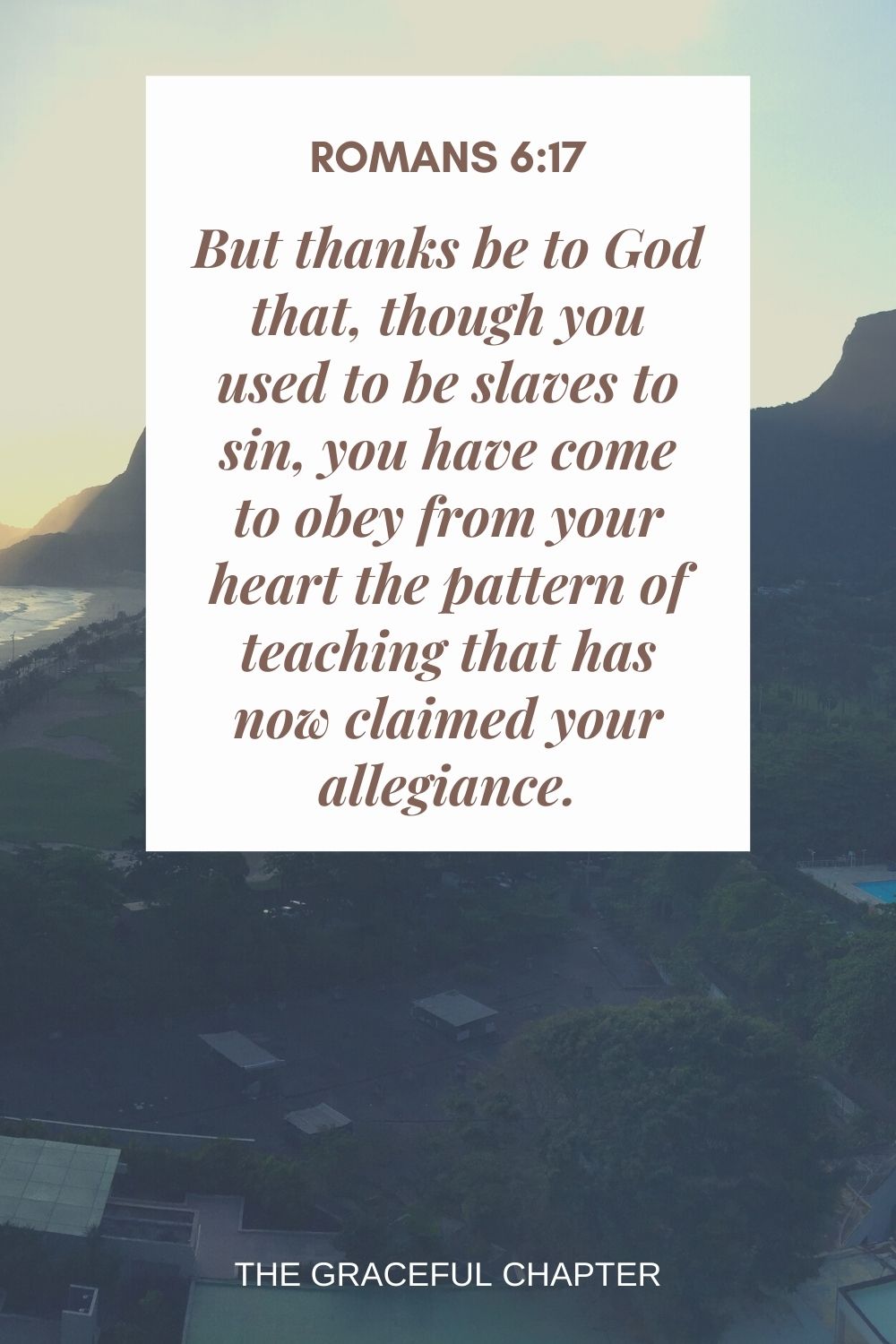 Romans 6:17
But thanks be to God that, though you used to be slaves to sin, you have come to obey from your heart the pattern of teaching that has now claimed your allegiance.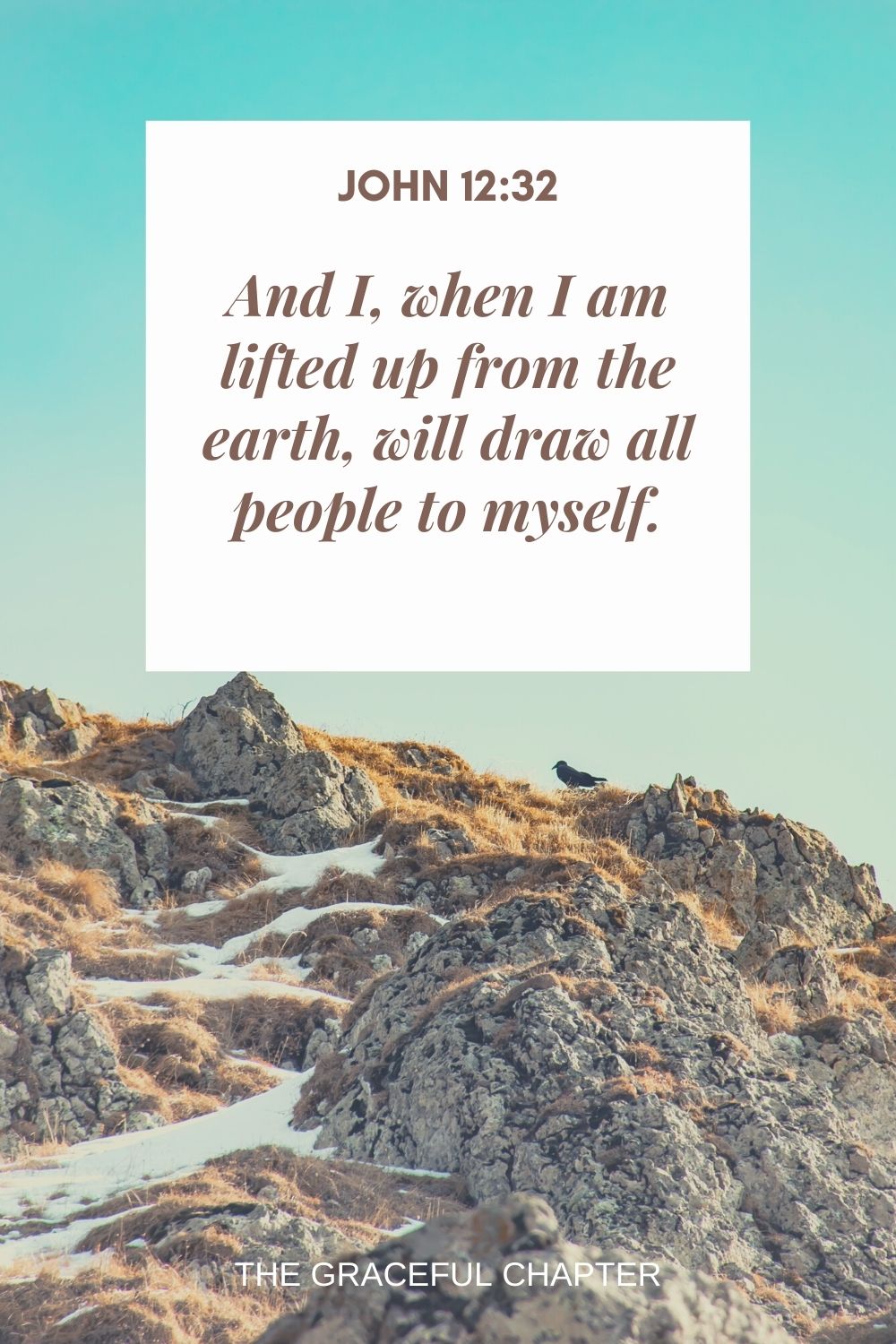 John 12:32
 And I, when I am lifted up from the earth, will draw all people to myself.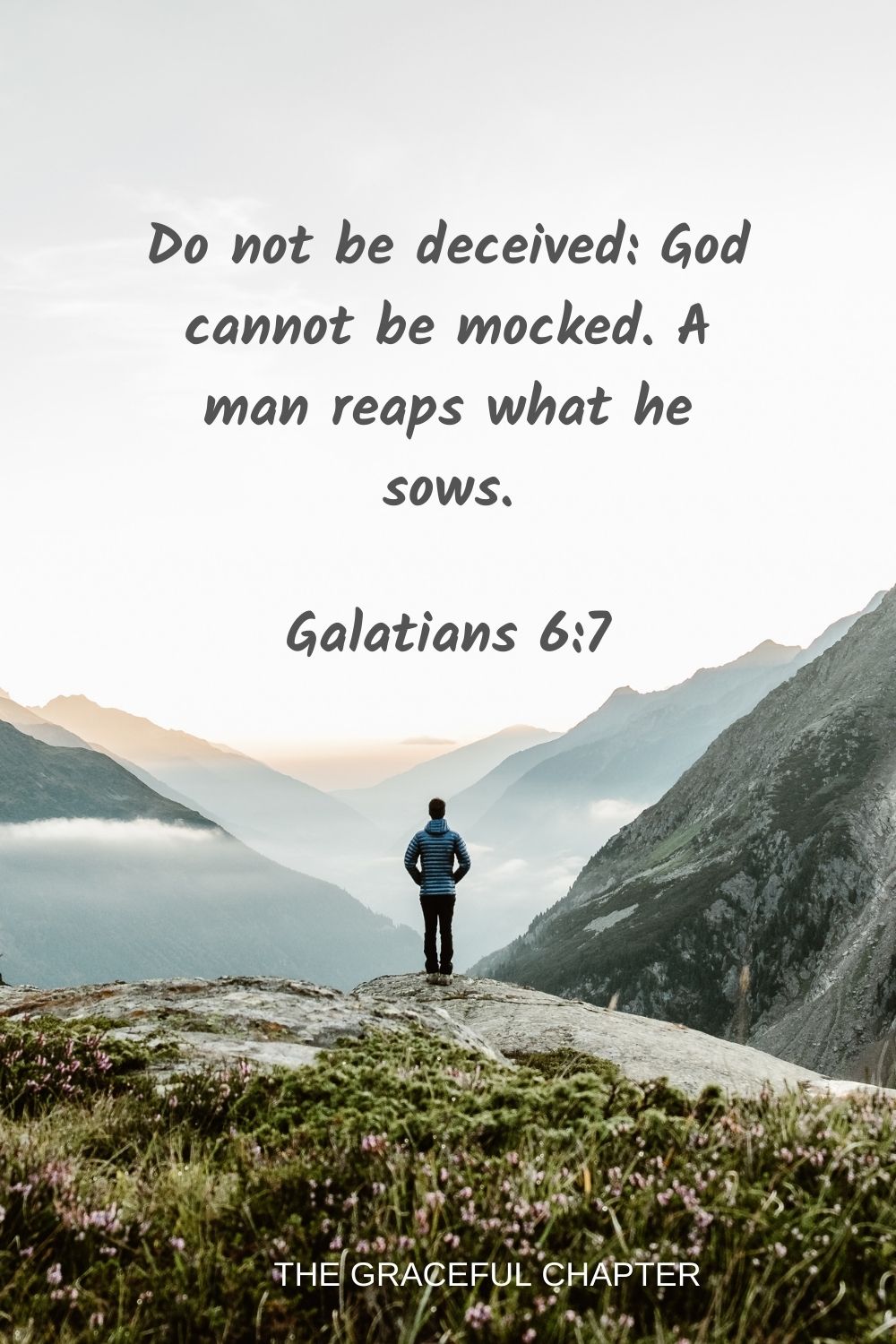 Galatians 6:7
 Do not be deceived: God cannot be mocked. A man reaps what he sows.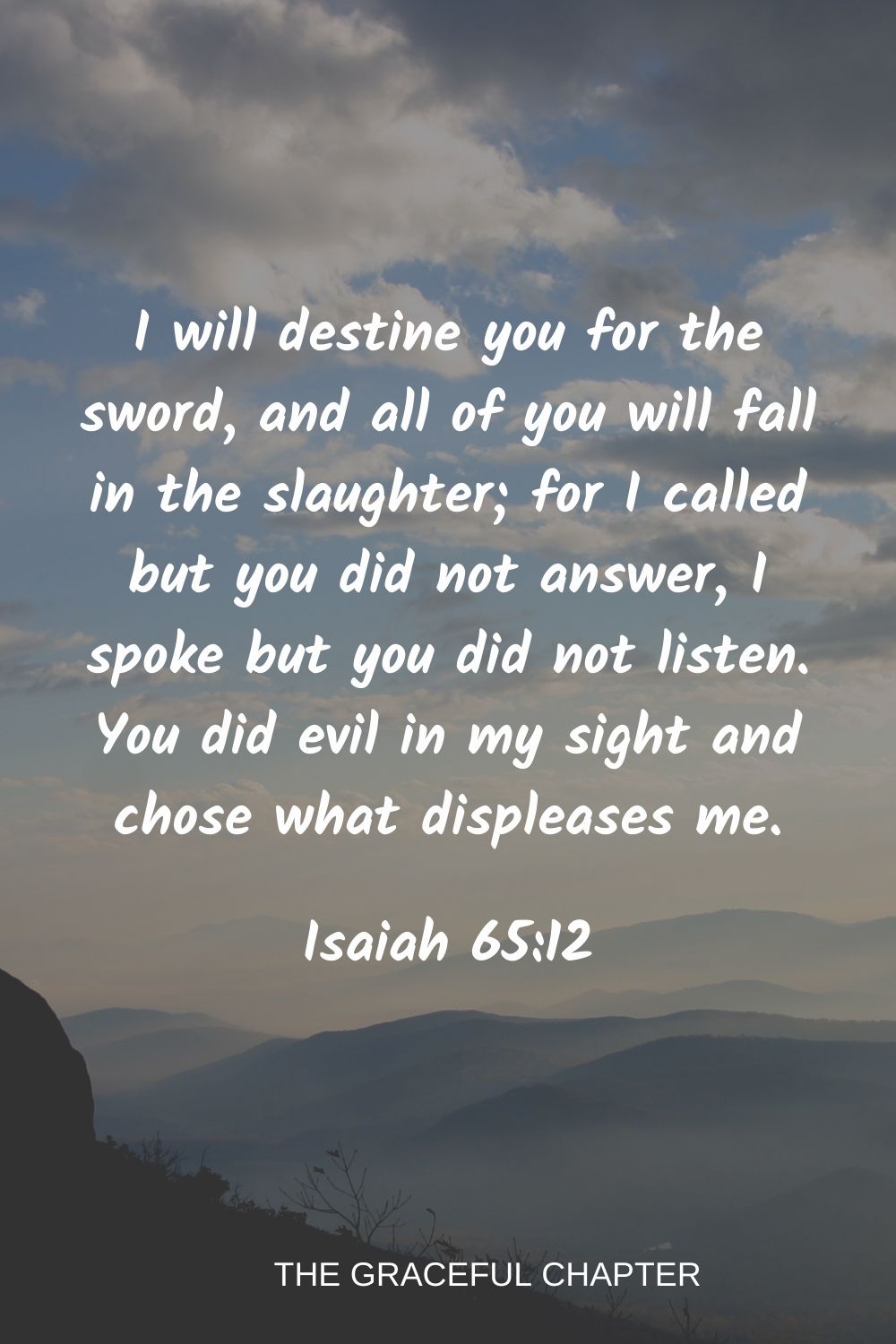 Isaiah 65:12
I will destine you for the sword, and all of you will fall in the slaughter; for I called but you did not answer, I spoke but you did not listen. You did evil in my sight and chose what displeases me.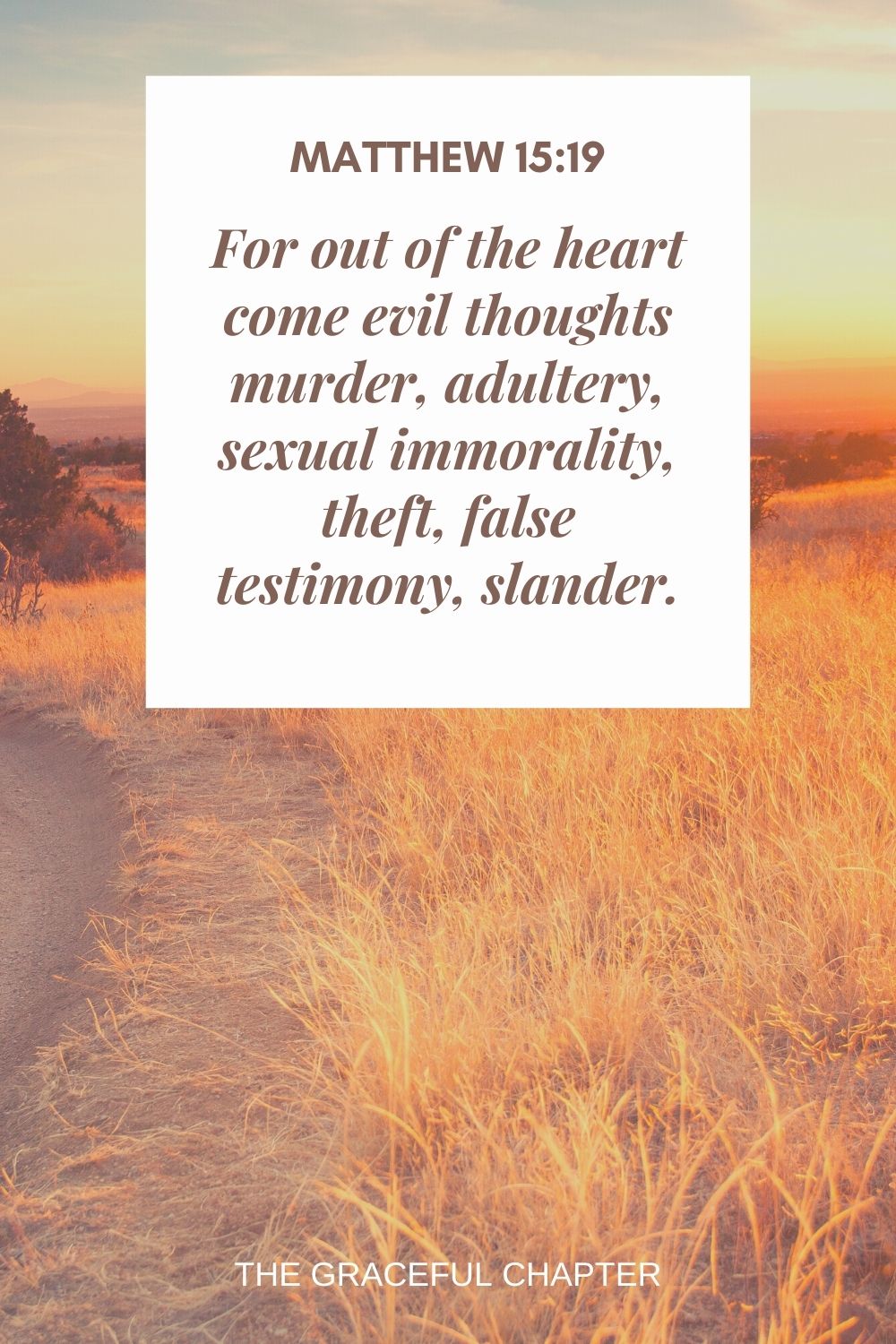 Matthew 15:19
For out of the heart come evil thoughts murder, adultery, sexual immorality, theft, false testimony, slander.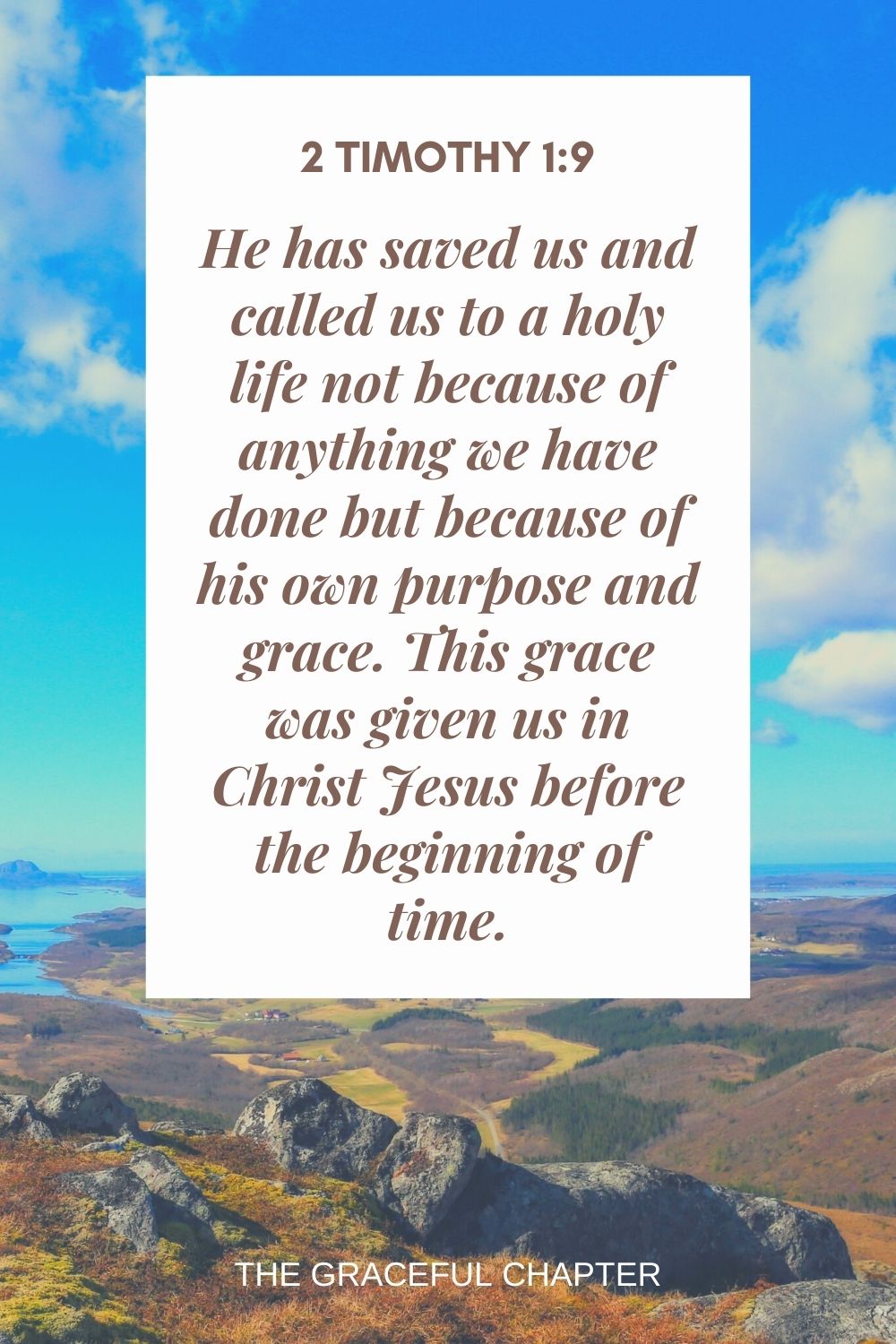 2 Timothy 1:9
He has saved us and called us to a holy life not because of anything we have done but because of his own purpose and grace. This grace was given us in Christ Jesus before the beginning of time.

2 Thessalonians 2:13
But we ought always to thank God for you, brothers and sisters loved by the Lord, because God chose you as first fruits to be saved through the sanctifying work of the Spirit and through belief in the truth.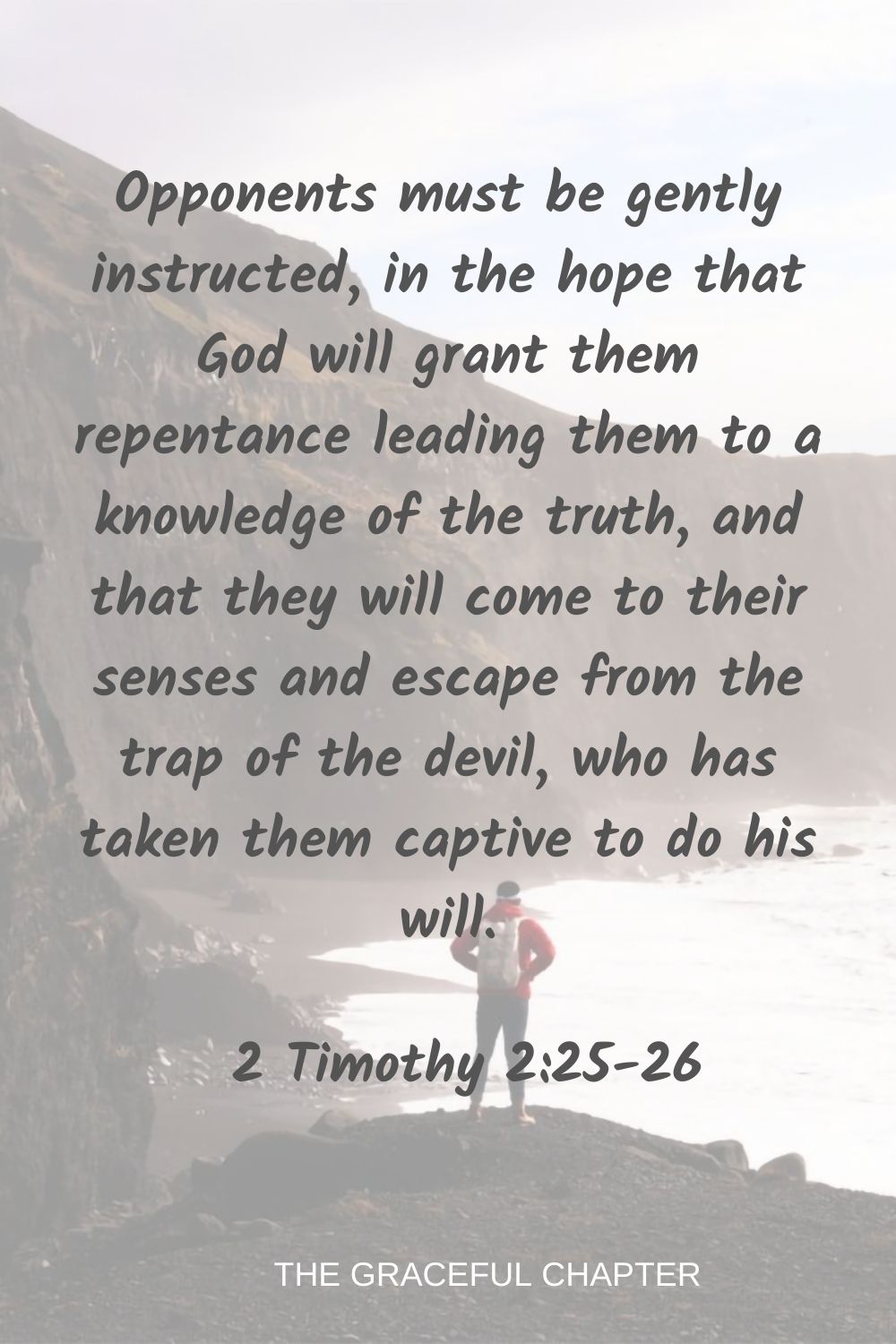 2 Timothy 2:25-26
Opponents must be gently instructed, in the hope that God will grant them repentance leading them to a knowledge of the truth, and that they will come to their senses and escape from the trap of the devil, who has taken them captive to do his will.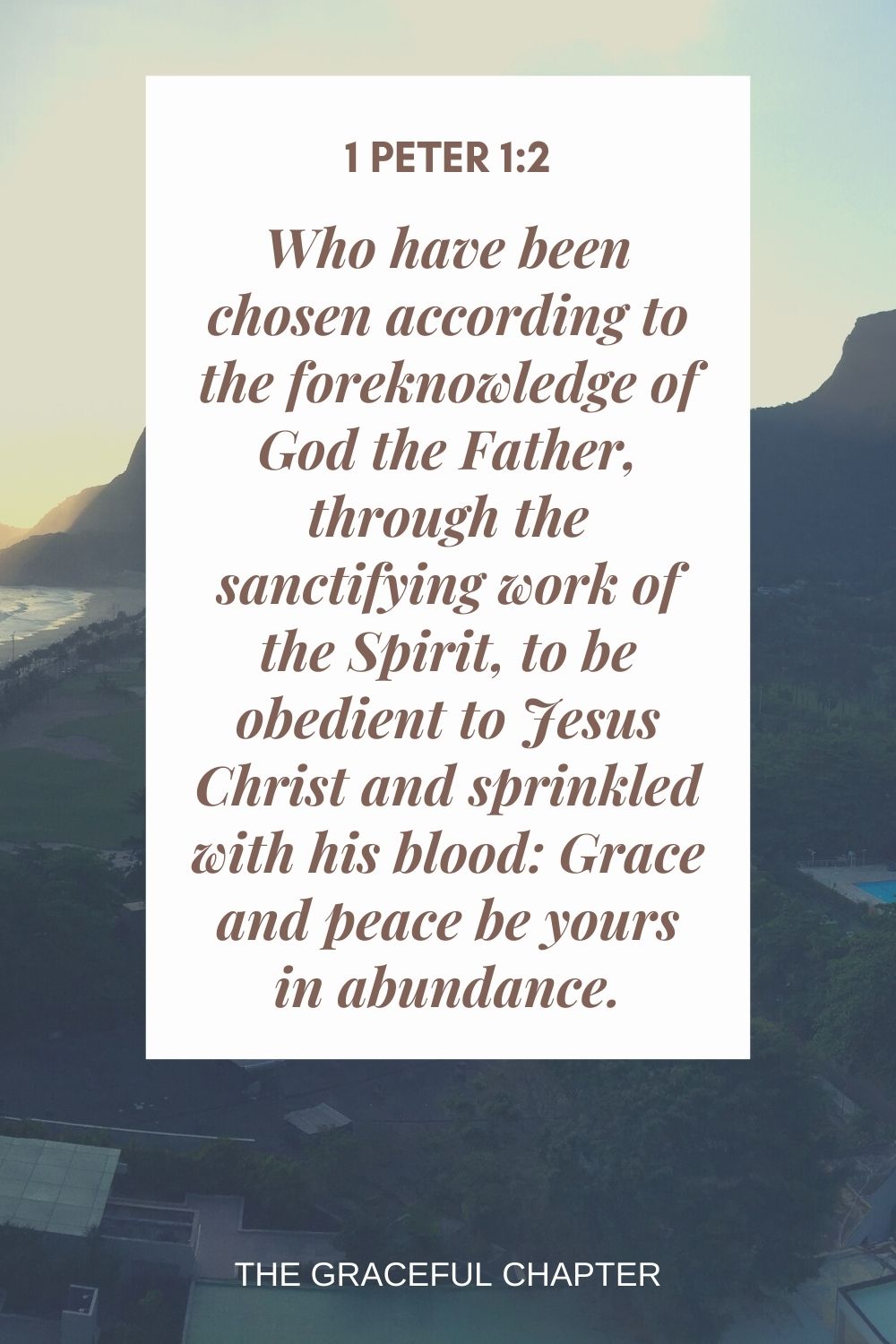 1 Peter 1:2
Who have been chosen according to the foreknowledge of God the Father, through the sanctifying work of the Spirit, to be obedient to Jesus Christ and sprinkled with his blood: Grace and peace be yours in abundance.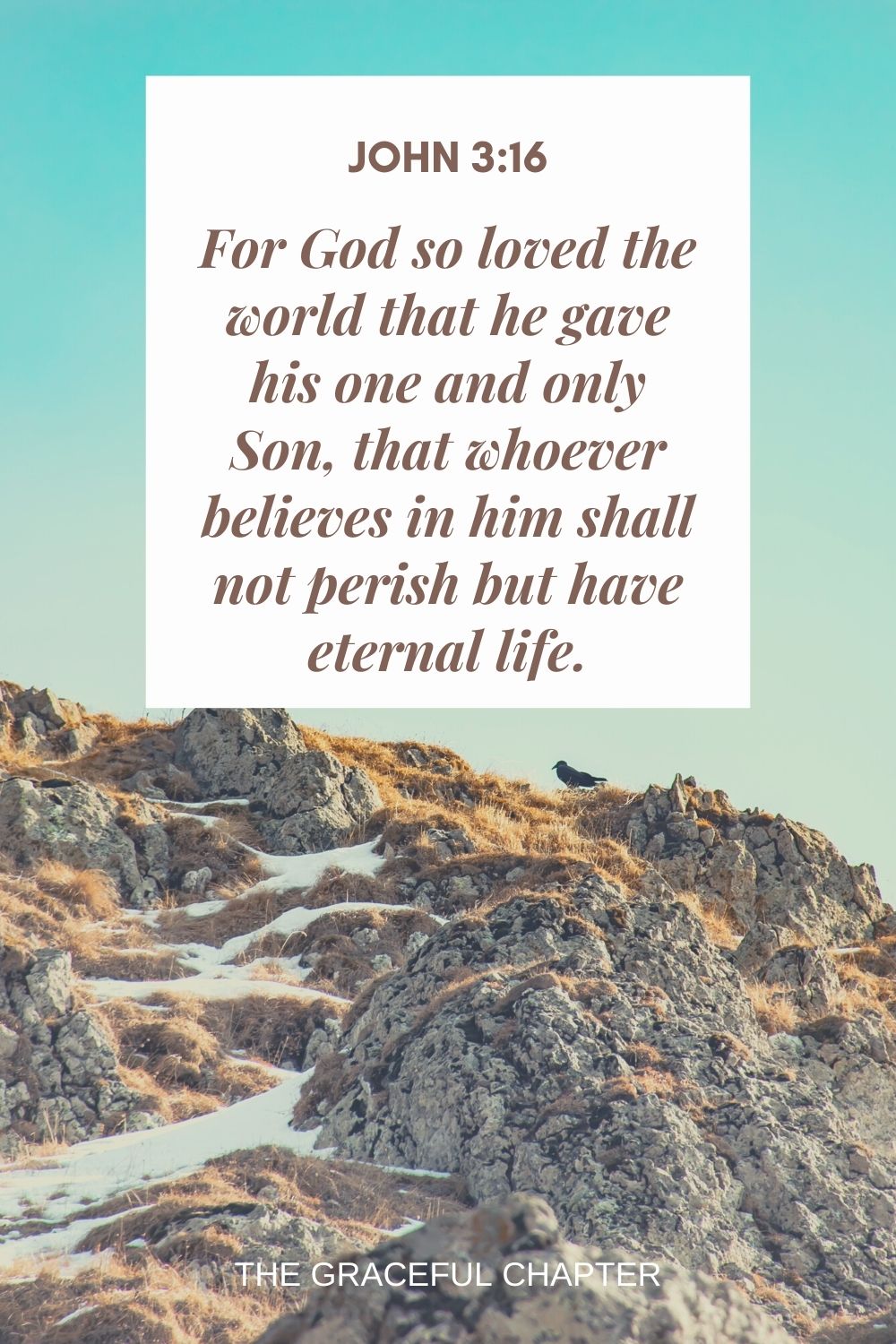 John 3:16
For God so loved the world that he gave his one and only Son, that whoever believes in him shall not perish but have eternal life.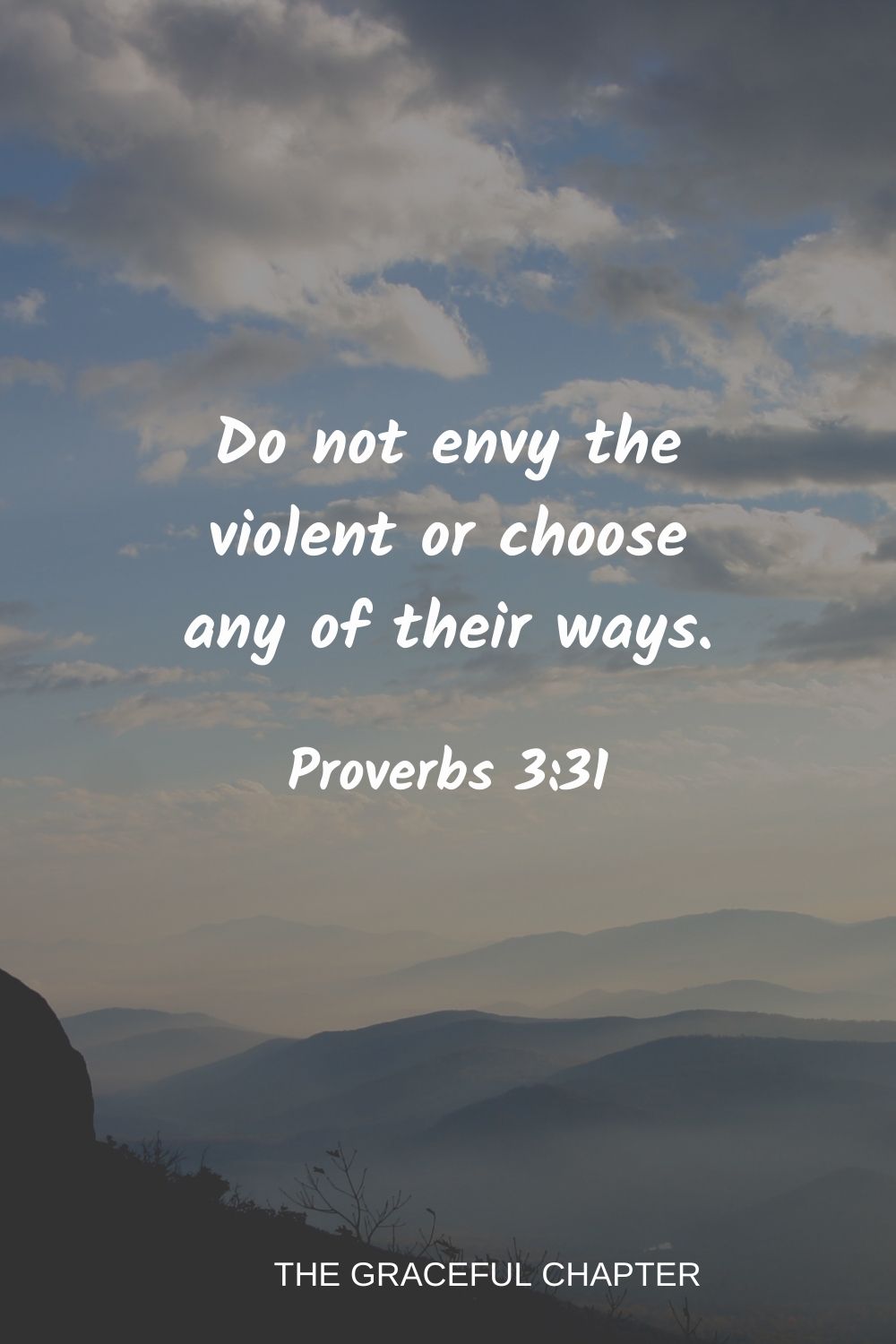 Proverbs 3:31
Do not envy the violent or choose any of their ways.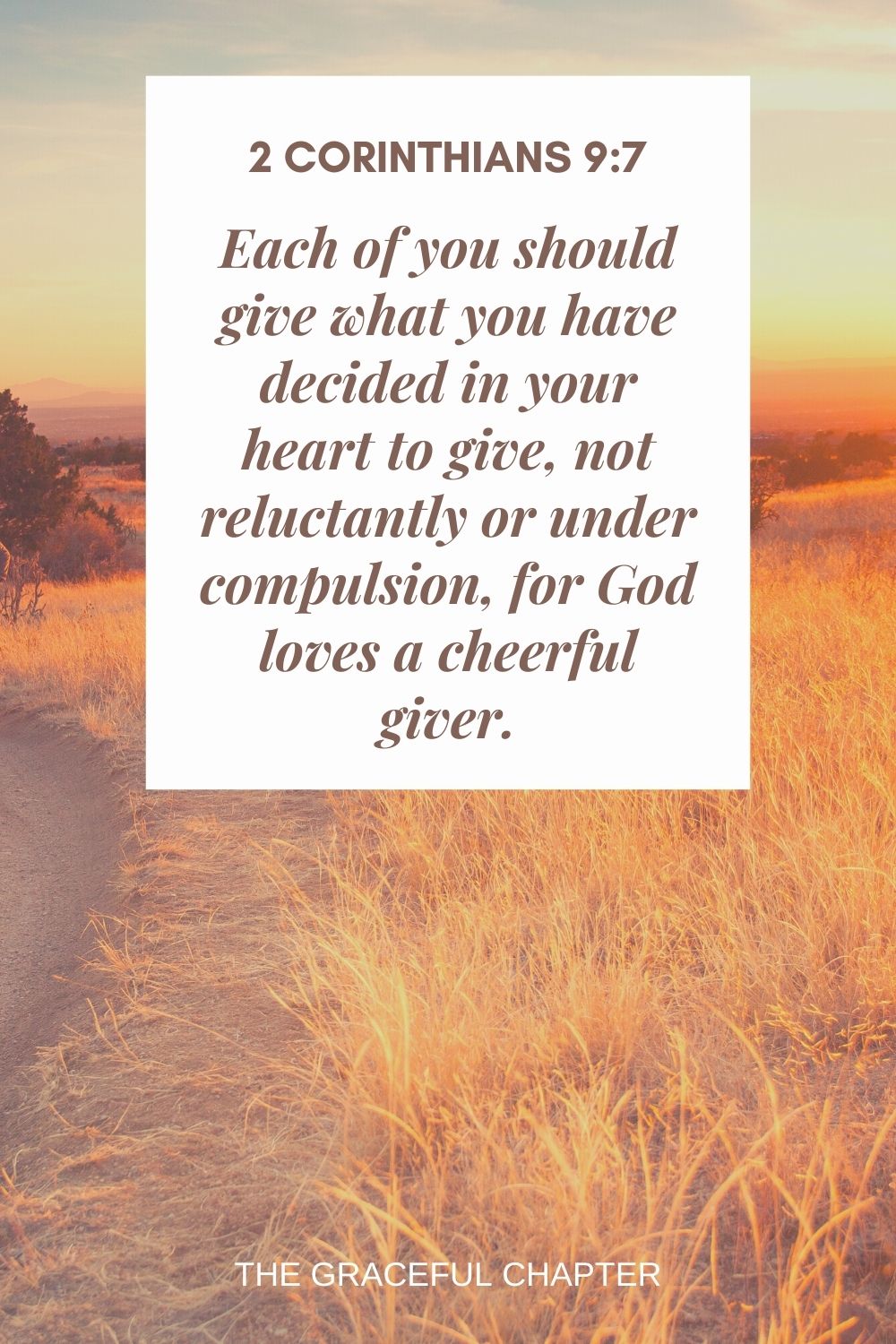 2 Corinthians 9:7
Each of you should give what you have decided in your heart to give, not reluctantly or under compulsion, for God loves a cheerful giver.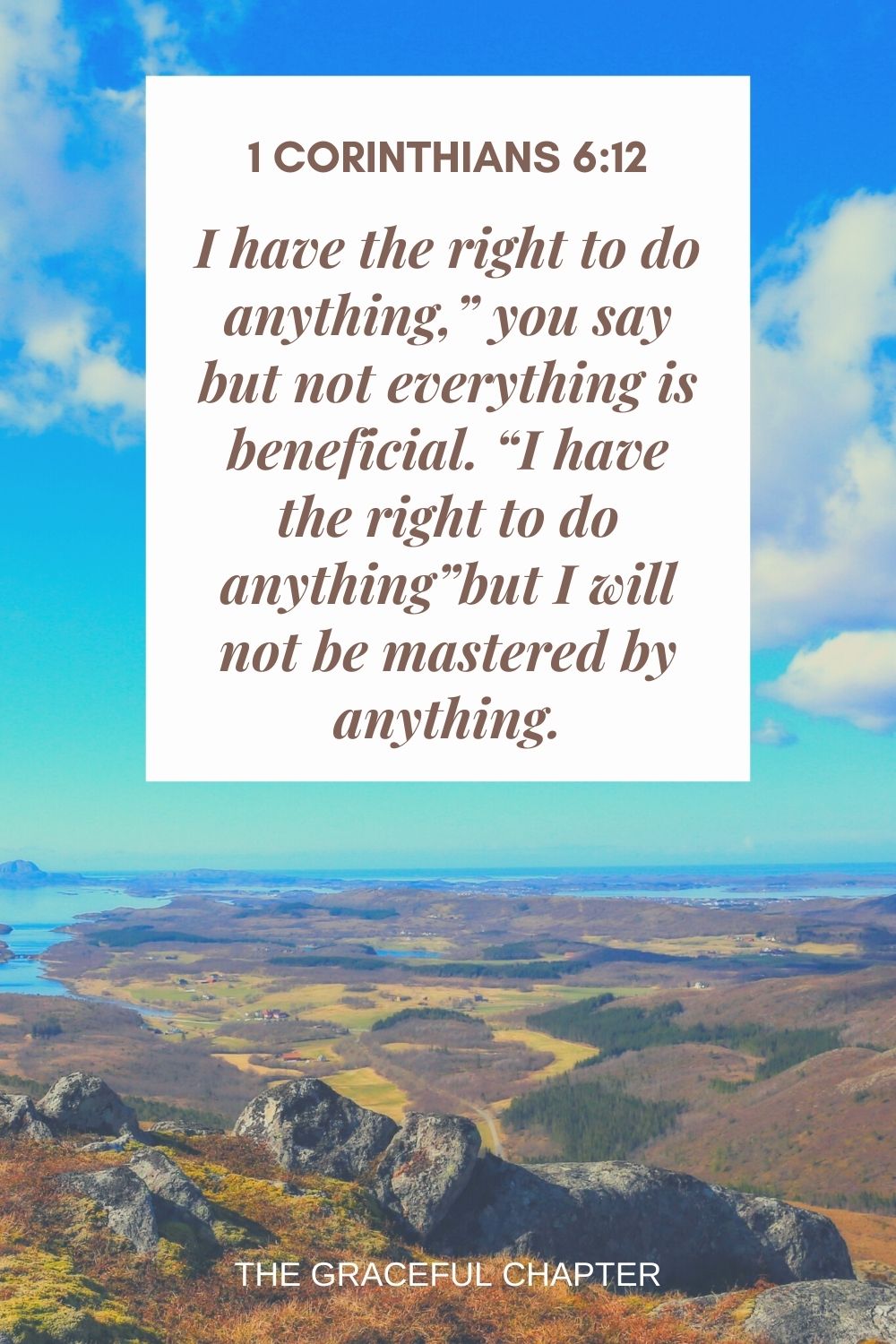 1 Corinthians 6:12
I have the right to do anything," you say but not everything is beneficial. "I have the right to do anything"but I will not be mastered by anything.