Life can be downright scary and if you don't take care, you will find yourself feeling sad and bad always. But even with all the complications of life, the Bible encourages us to always be positive. Being positive is very beneficial to your mental, emotional and physical well-being.
Moreover, as a Christian, you always have to remember that no matter what happens in life, you are not alone. You have God on your side and so you are a winner. So you need not feel sad and down, you have to be positive always.
You have God and all things work together for good for those who love God (Romans 8:28). See below for some bible verses that encourage us to always be positive.
Bible verses about being positive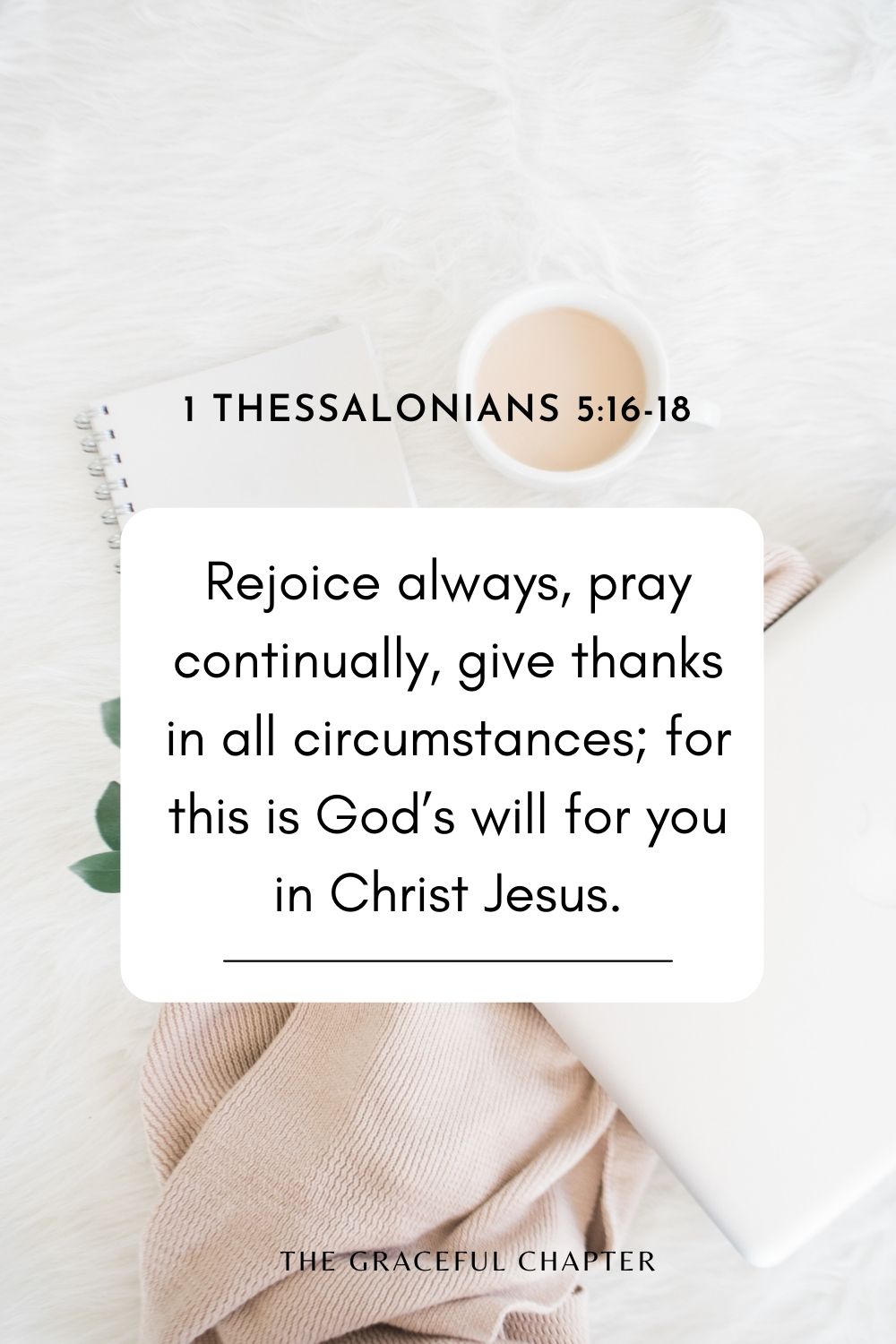 1 Thessalonians 5:16-18
Rejoice always, pray continually, give thanks in all circumstances; for this is God's will for you in Christ Jesus.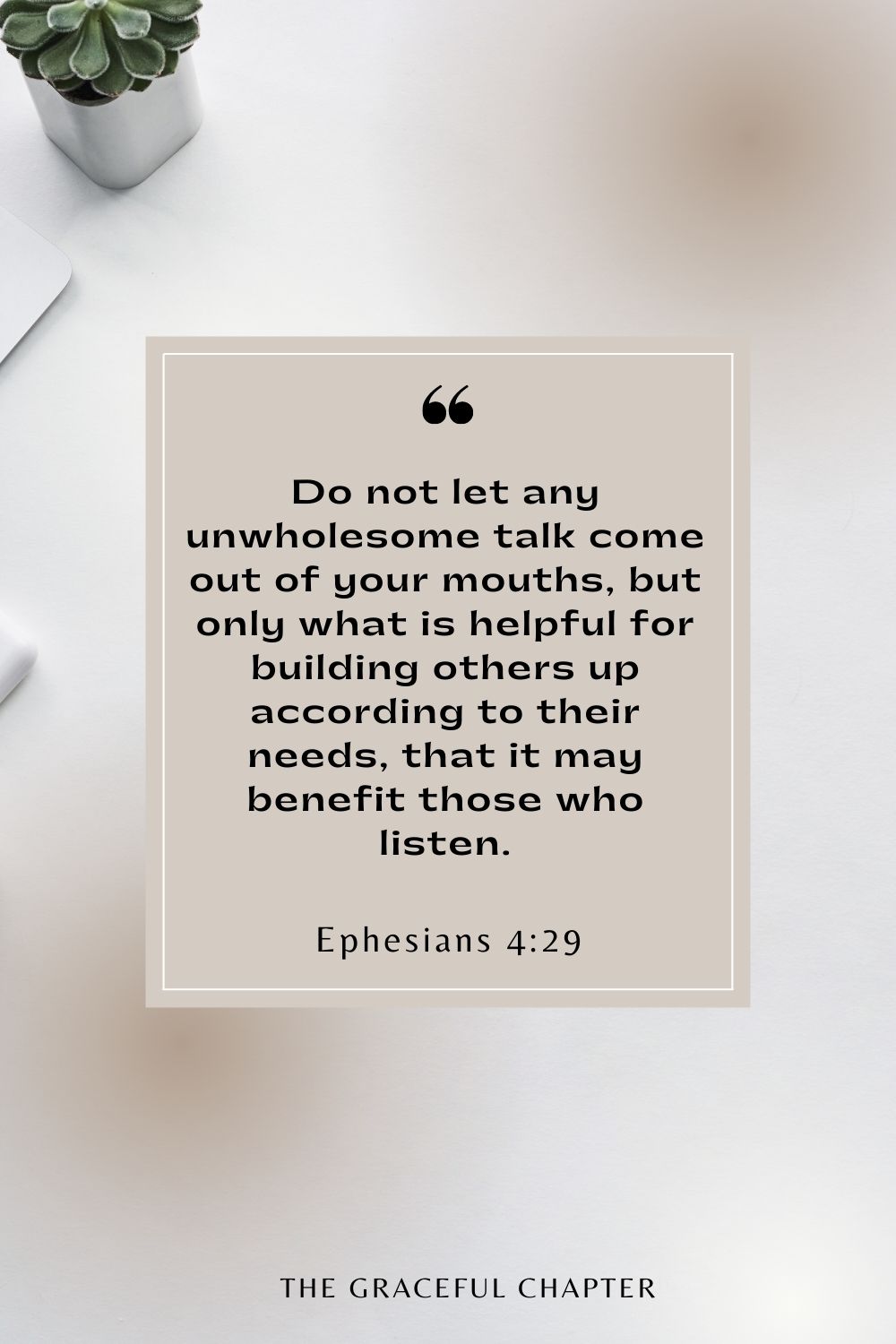 Ephesians 4:29
 Do not let any unwholesome talk come out of your mouths, but only what is helpful for building others up according to their needs, that it may benefit those who listen.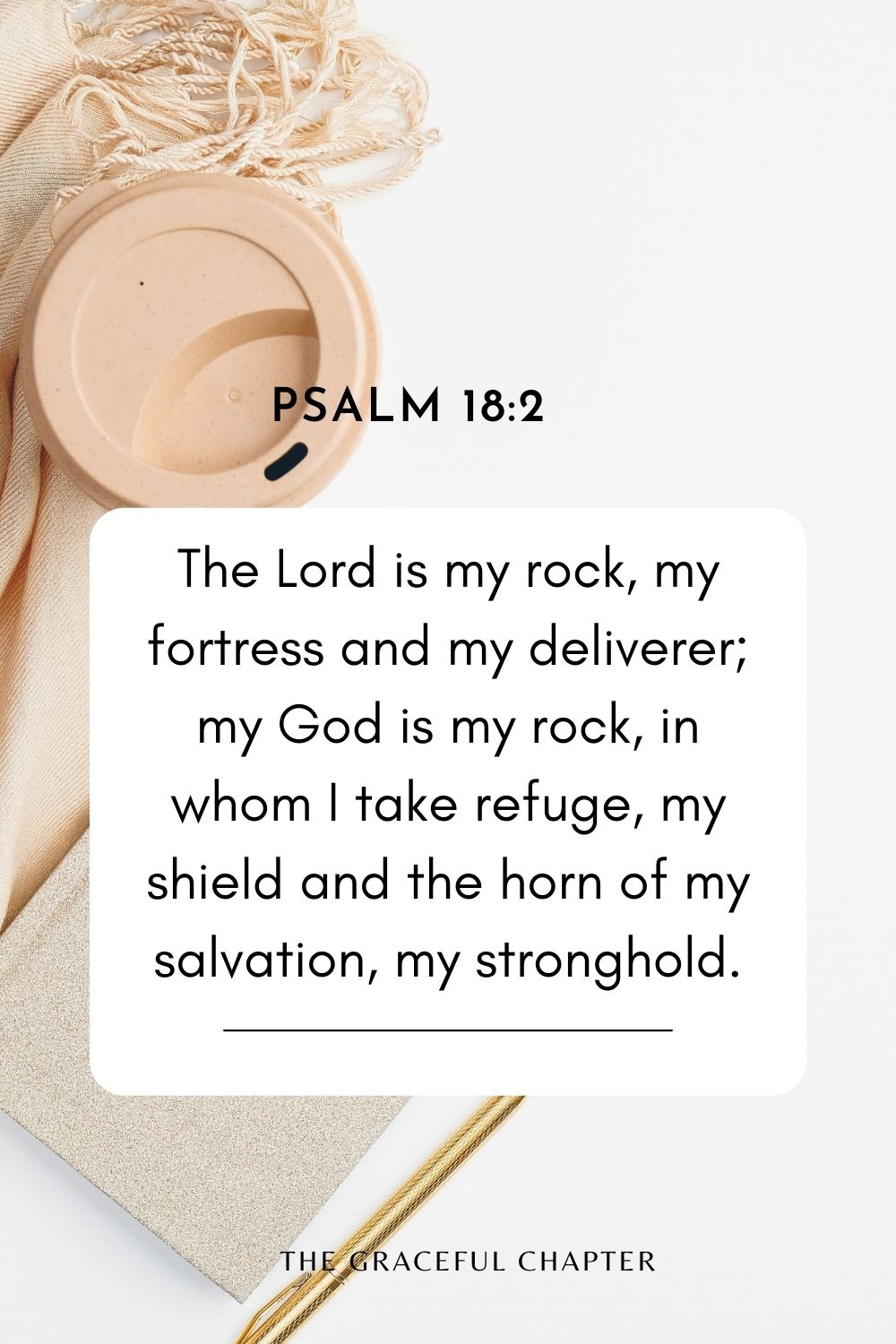 Psalm 18:2
The Lord is my rock, my fortress and my deliverer; my God is my rock, in whom I take refuge, my shield and the horn of my salvation, my stronghold.

Philippians 4:8
Finally, brothers and sisters, whatever is true, whatever is noble, whatever is right, whatever is pure, whatever is lovely, whatever is admirable, if anything is excellent or praiseworthy think about such things.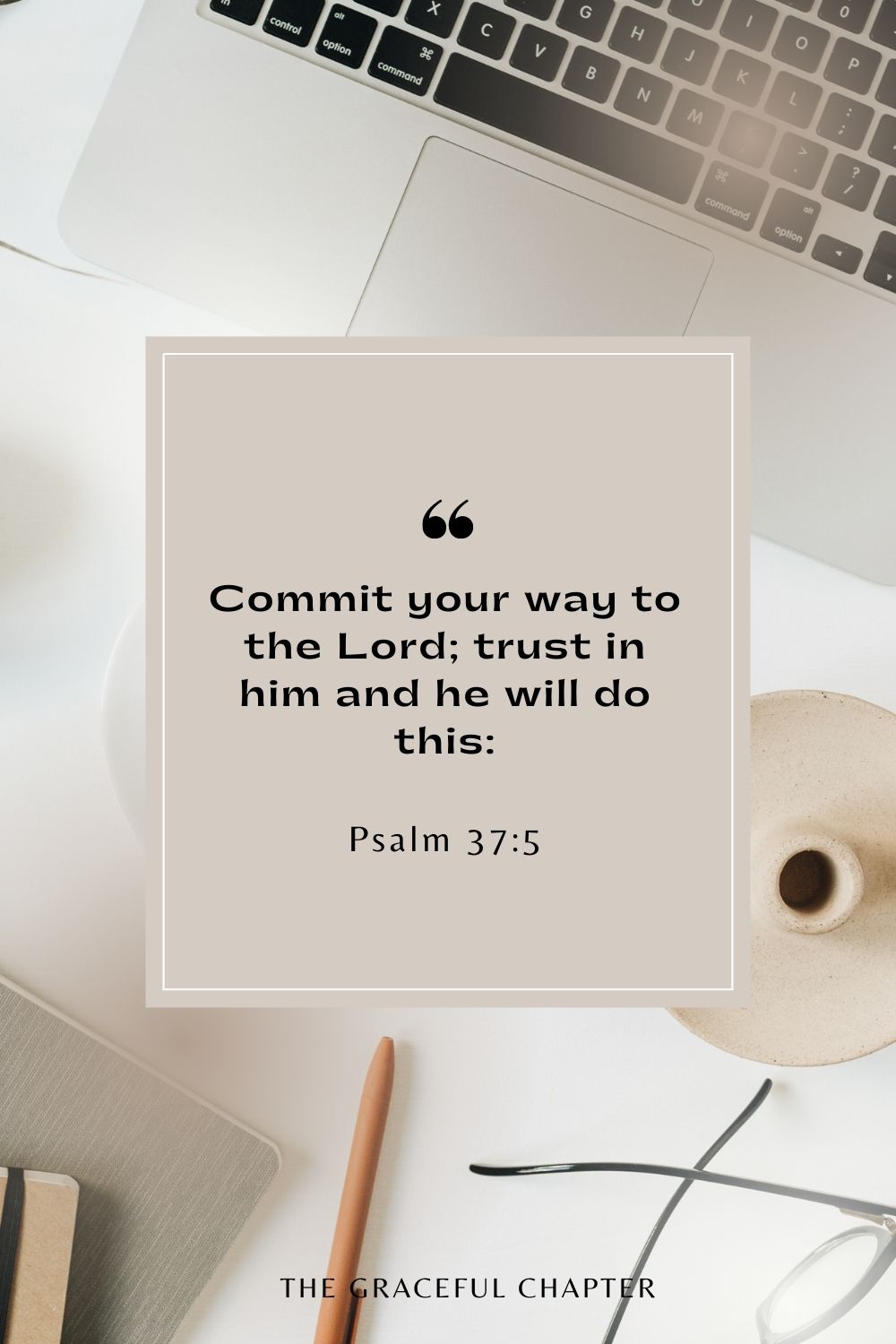 Psalm 37:5
Commit your way to the Lord; trust in him and he will do this:

Romans 12:19
 Do not take revenge, my dear friends, but leave room for God's wrath, for it is written: "It is mine to avenge; I will repay, says the Lord.

Hebrews 13:8
Jesus Christ is the same yesterday and today and forever.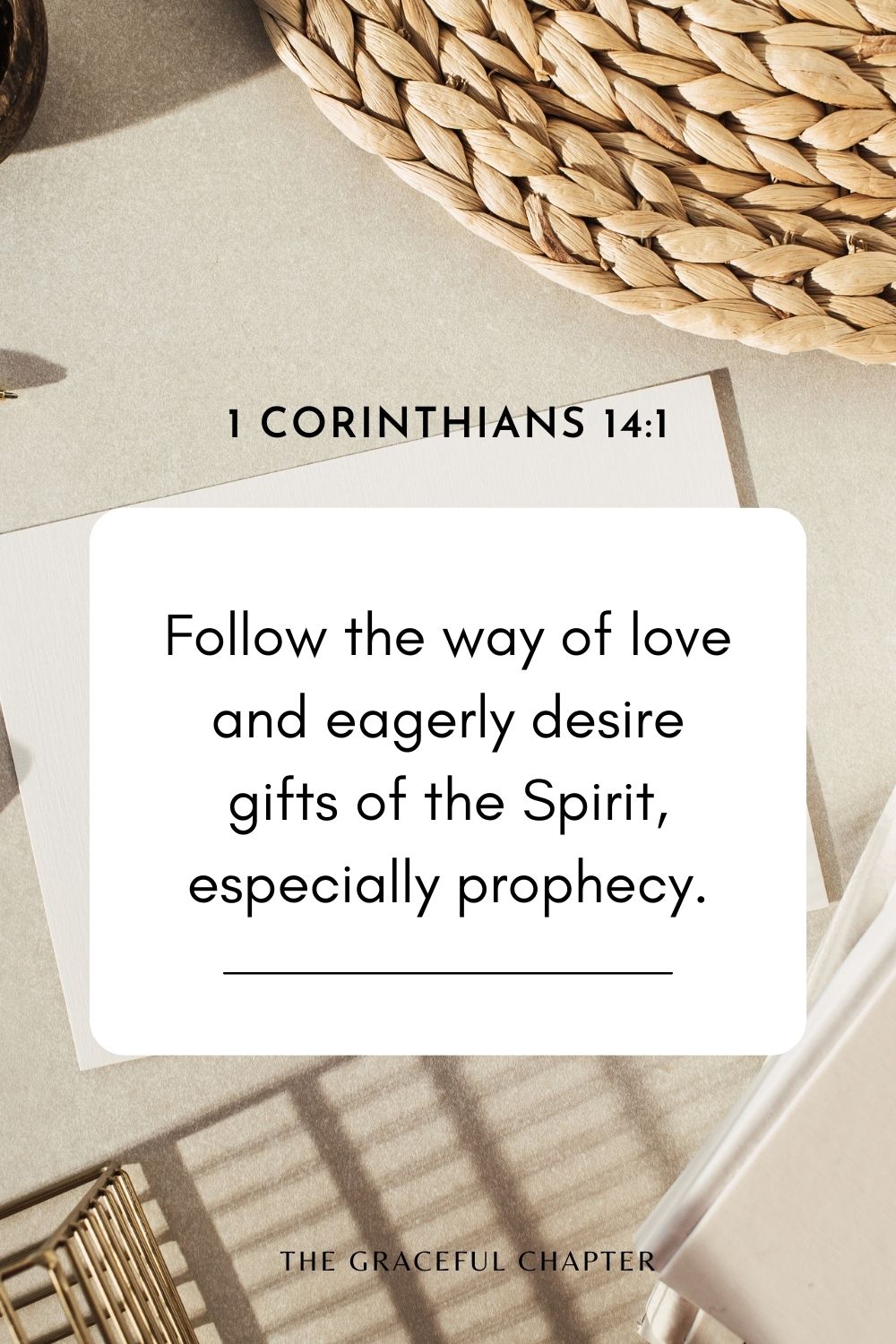 1 Corinthians 14:1
Follow the way of love and eagerly desire gifts of the Spirit, especially prophecy.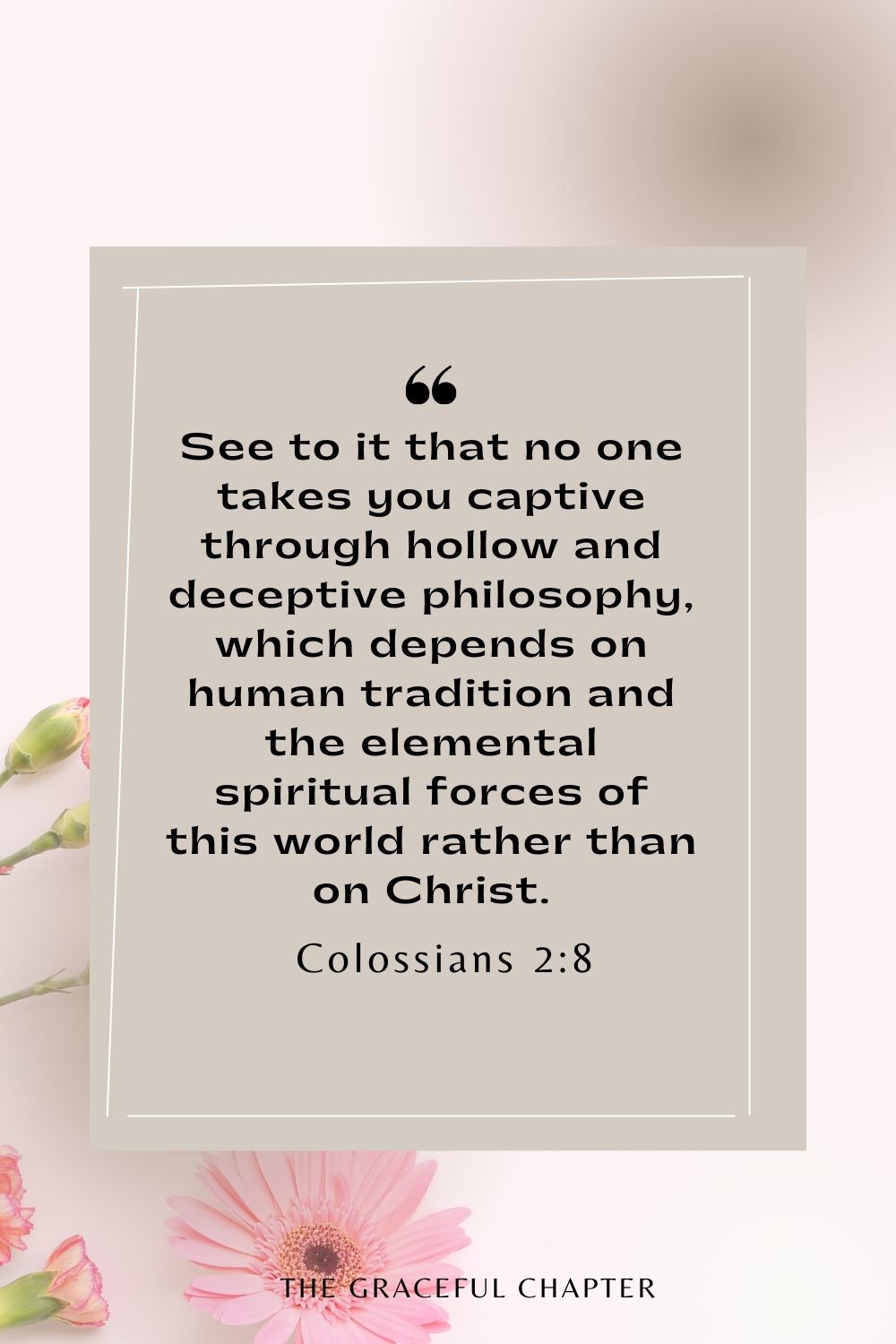 Colossians 2:8
See to it that no one takes you captive through hollow and deceptive philosophy, which depends on human tradition and the elemental spiritual forces of this world rather than on Christ.

Luke 10:27
He answered, Love the Lord your God with all your heart and with all your soul and with all your strength and with all your mind; and, 'Love your neighbor as yourself.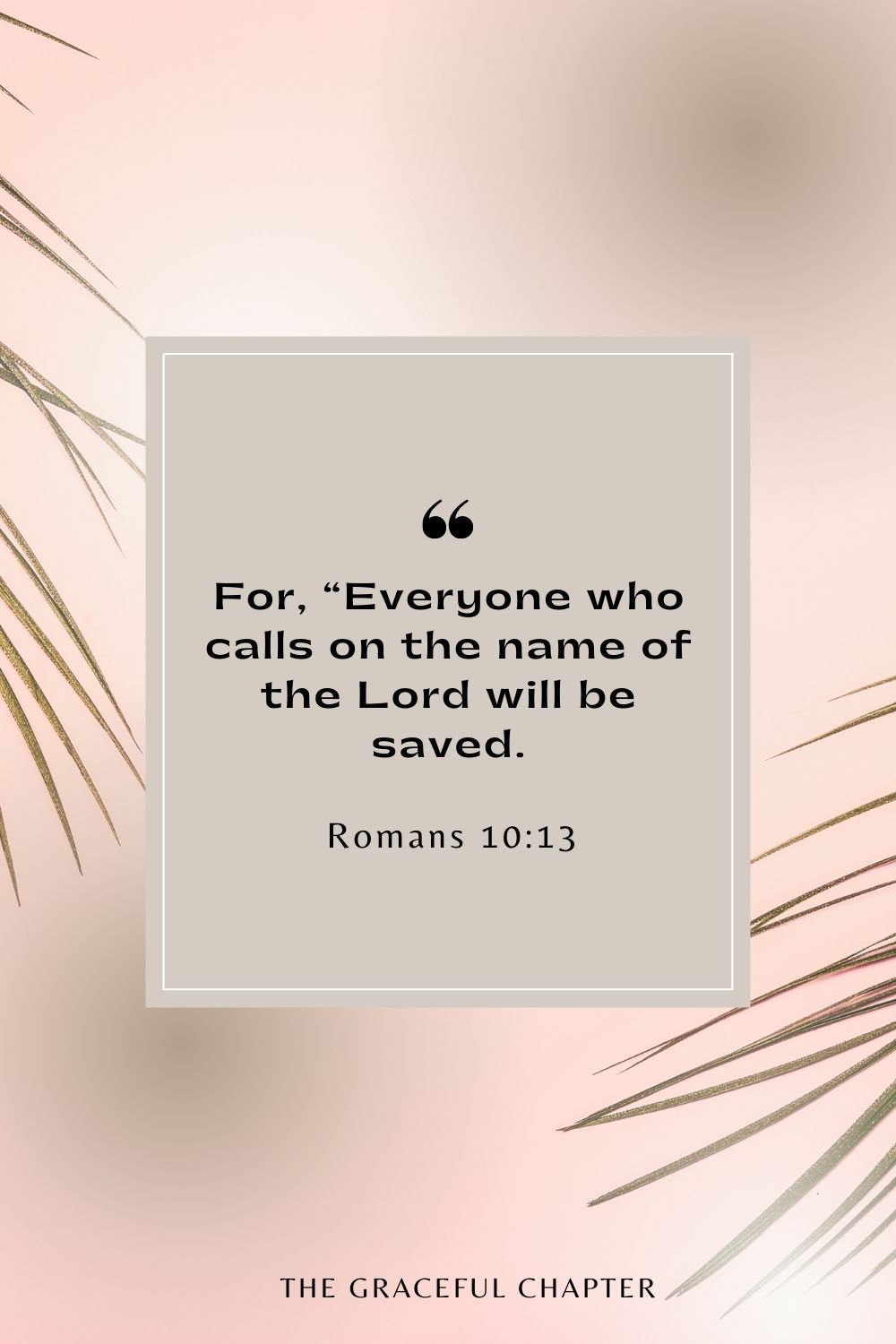 Romans 10:13
For, Everyone who calls on the name of the Lord will be saved.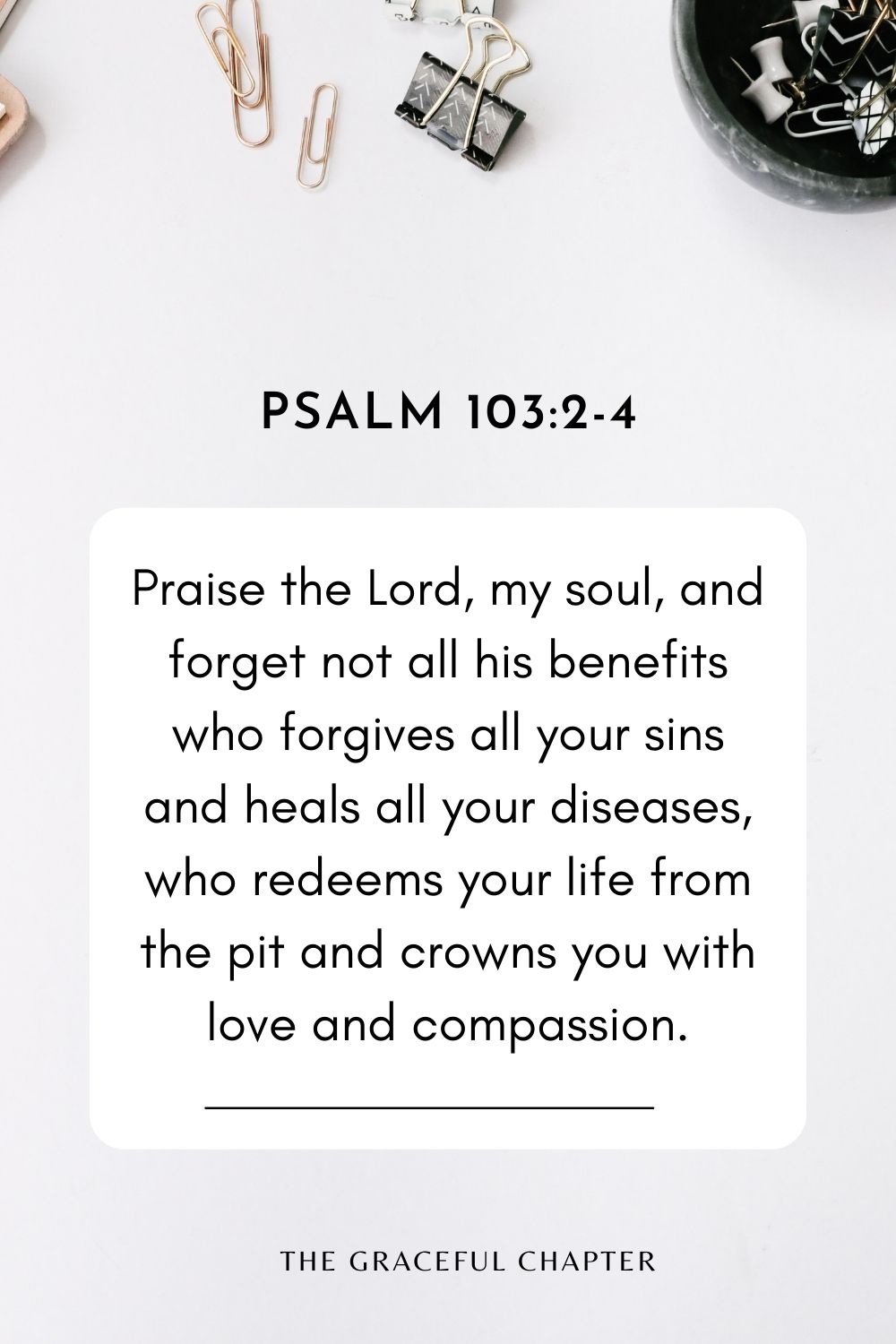 Psalm 103:2-4
Praise the Lord, my soul, and forget not all his benefits who forgives all your sins and heals all your diseases, who redeems your life from the pit and crowns you with love and compassion.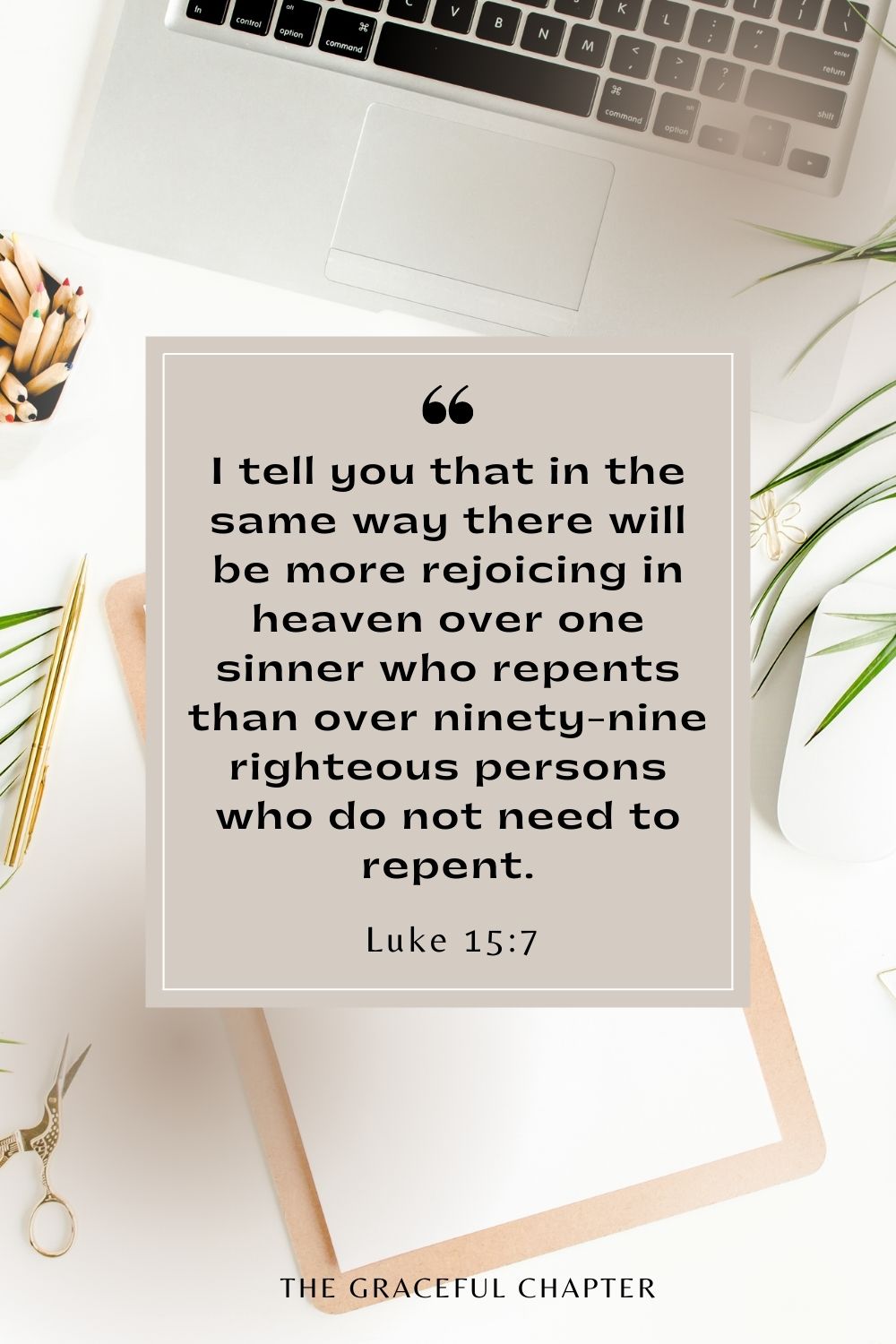 Luke 15:7
I tell you that in the same way there will be more rejoicing in heaven over one sinner who repents than over ninety-nine righteous persons who do not need to repent.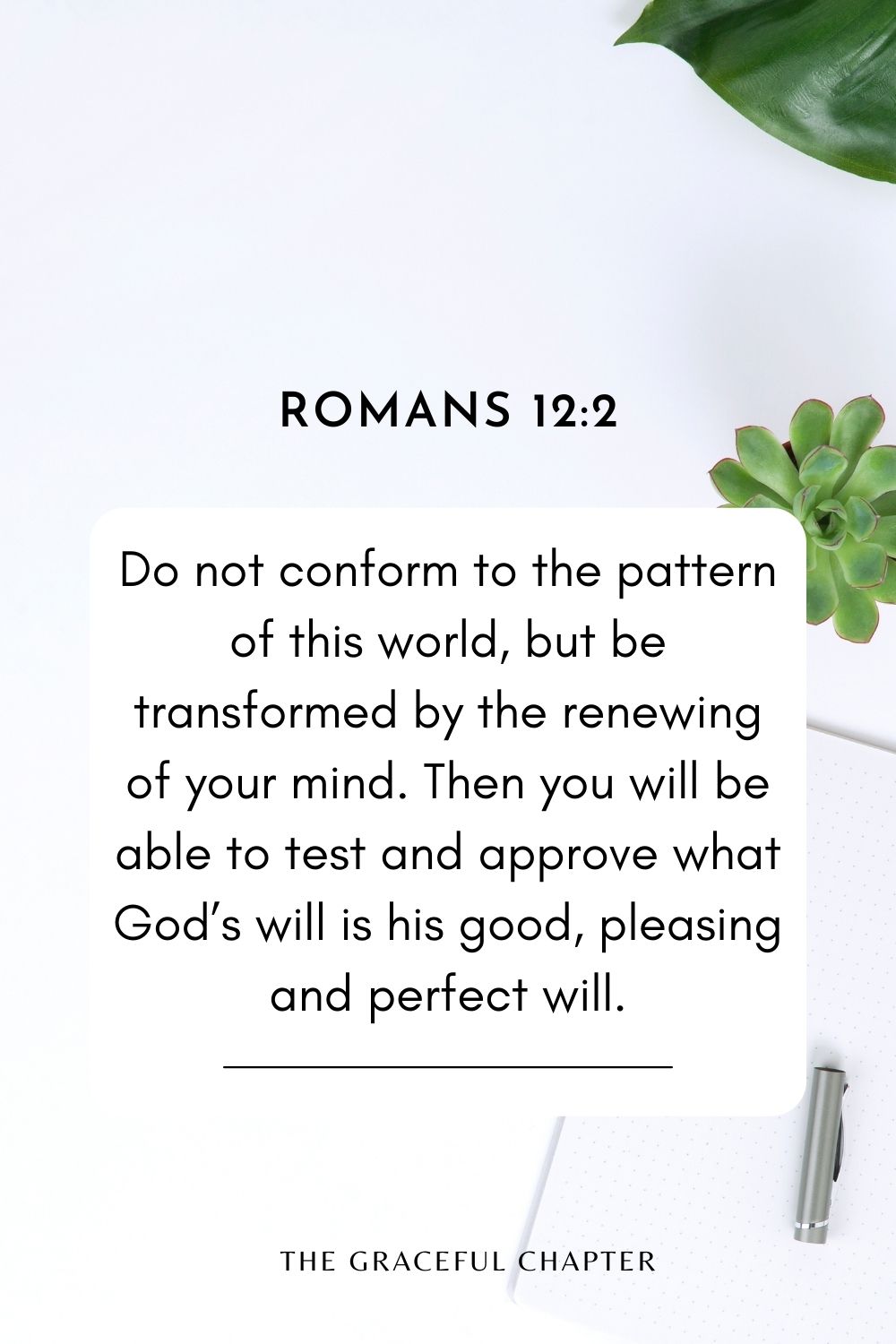 Romans 12:2
 Do not conform to the pattern of this world, but be transformed by the renewing of your mind. Then you will be able to test and approve what God's will is his good, pleasing and perfect will.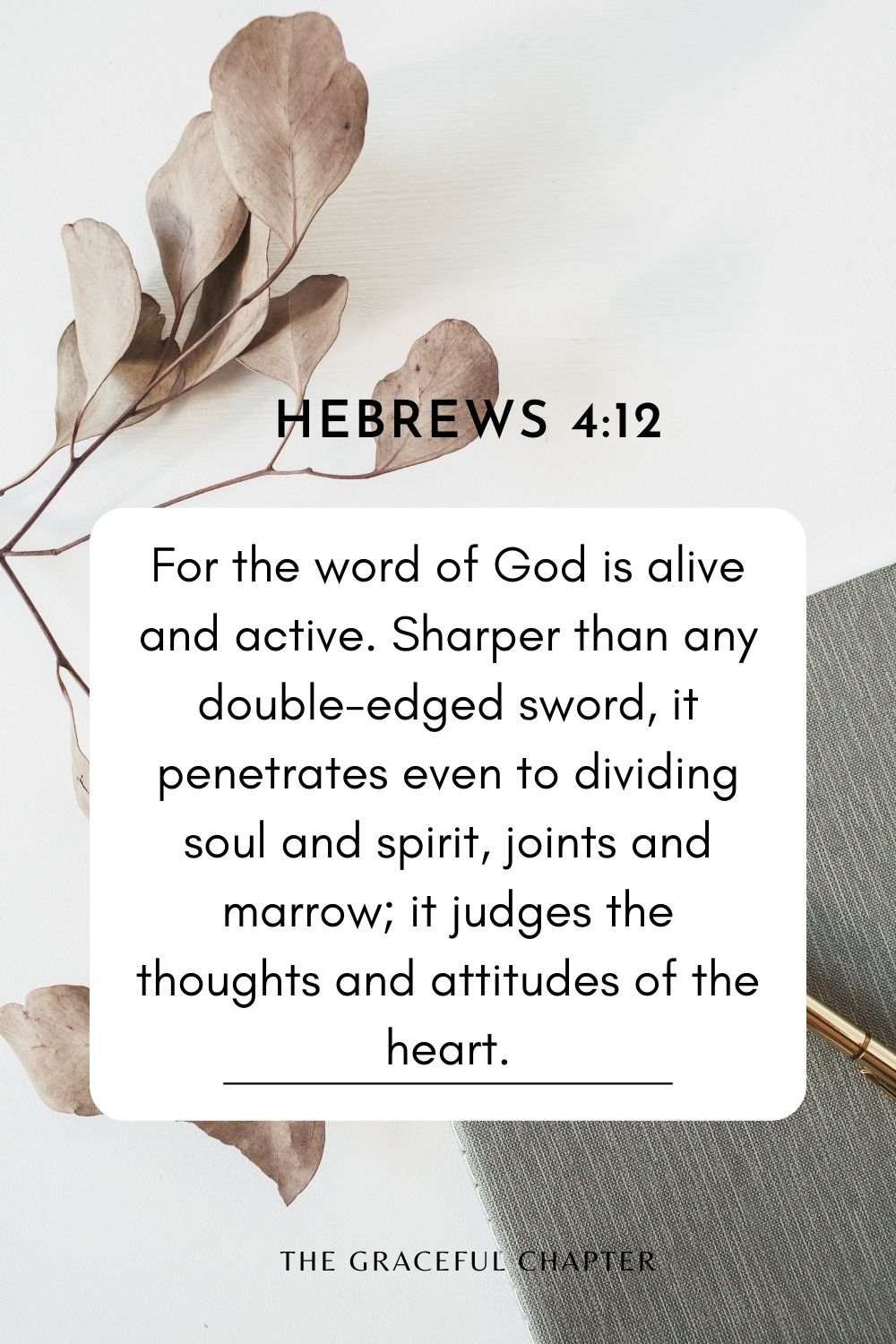 Hebrews 4:12
For the word of God is alive and active. Sharper than any double-edged sword, it penetrates even to dividing soul and spirit, joints and marrow; it judges the thoughts and attitudes of the heart.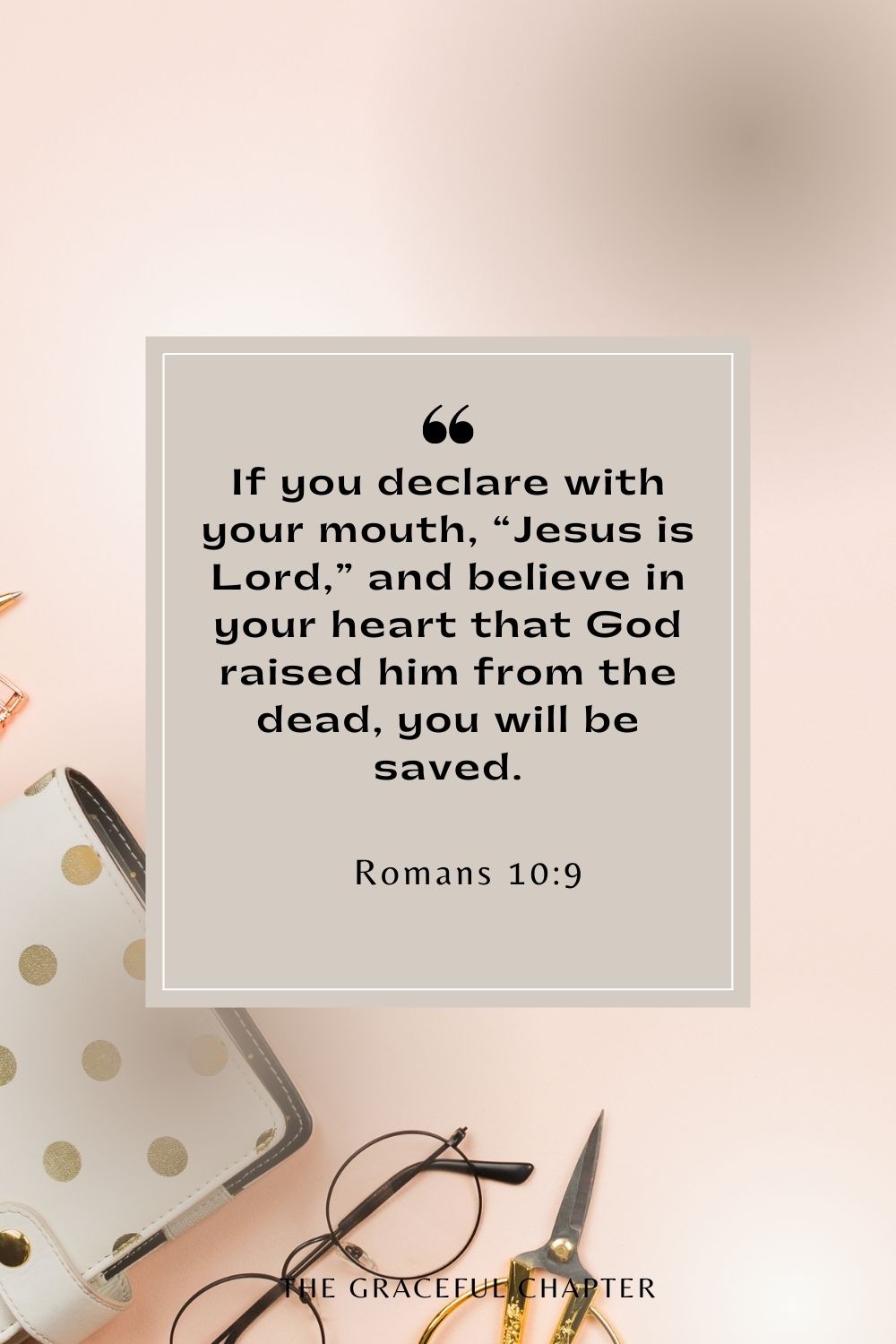 Romans 10:9
 If you declare with your mouth, "Jesus is Lord," and believe in your heart that God raised him from the dead, you will be saved.

1 Corinthians 4:5
Therefore judge nothing before the appointed time; wait until the Lord comes. He will bring to light what is hidden in darkness and will expose the motives of the heart. At that time each will receive their praise from God.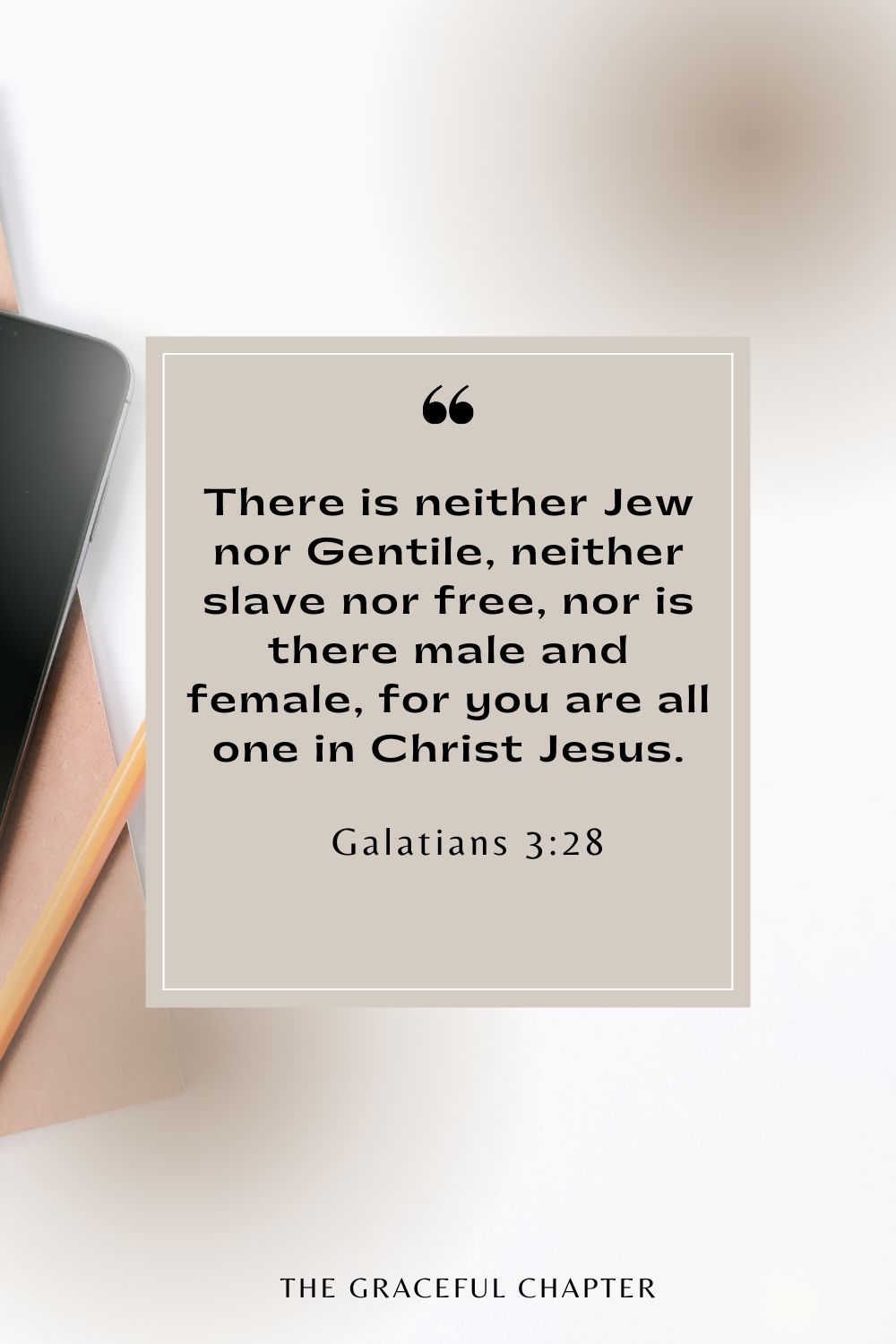 Galatians 3:28
There is neither Jew nor Gentile, neither slave nor free, nor is there male and female, for you are all one in Christ Jesus.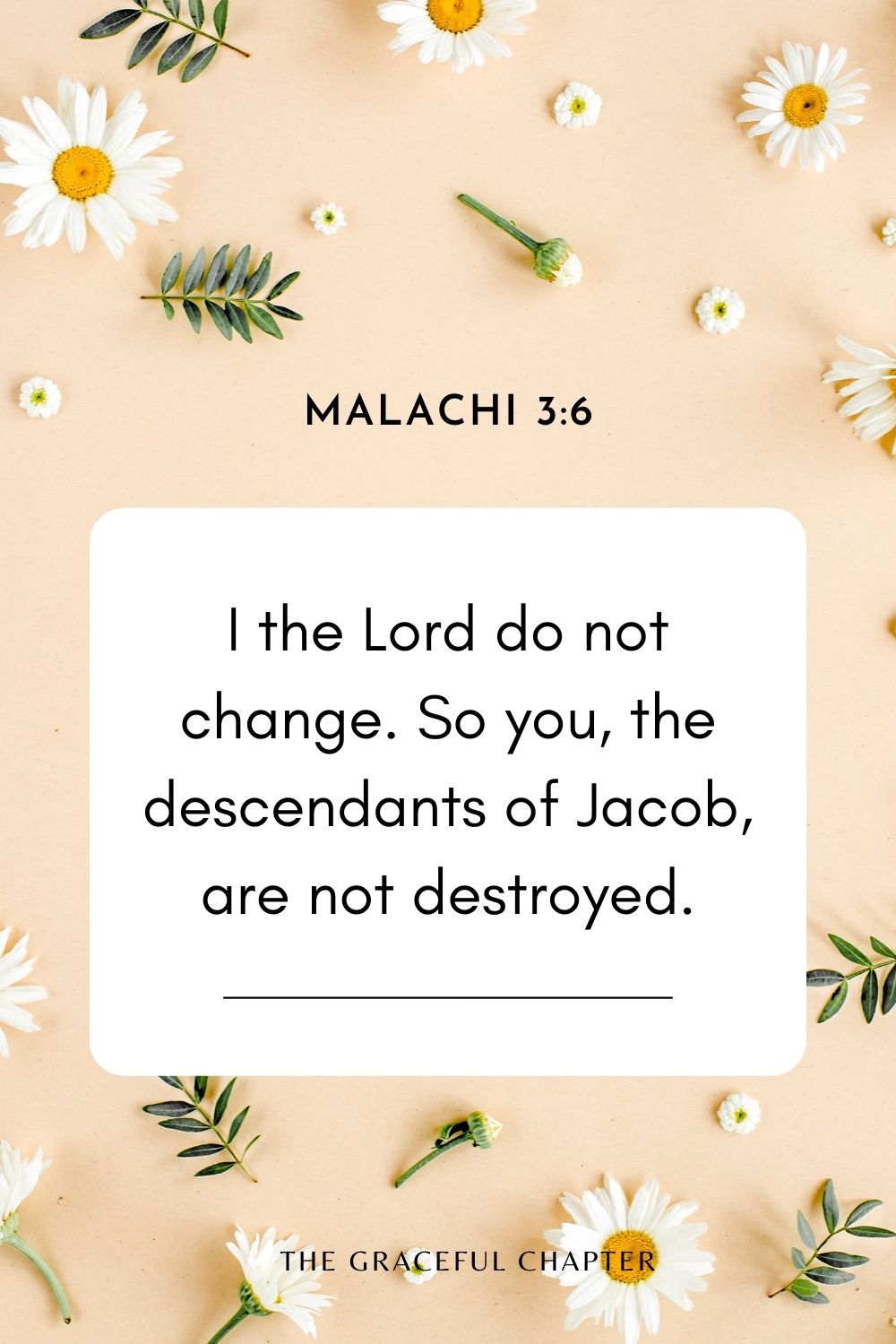 Malachi 3:6
I the Lord do not change. So you, the descendants of Jacob, are not destroyed.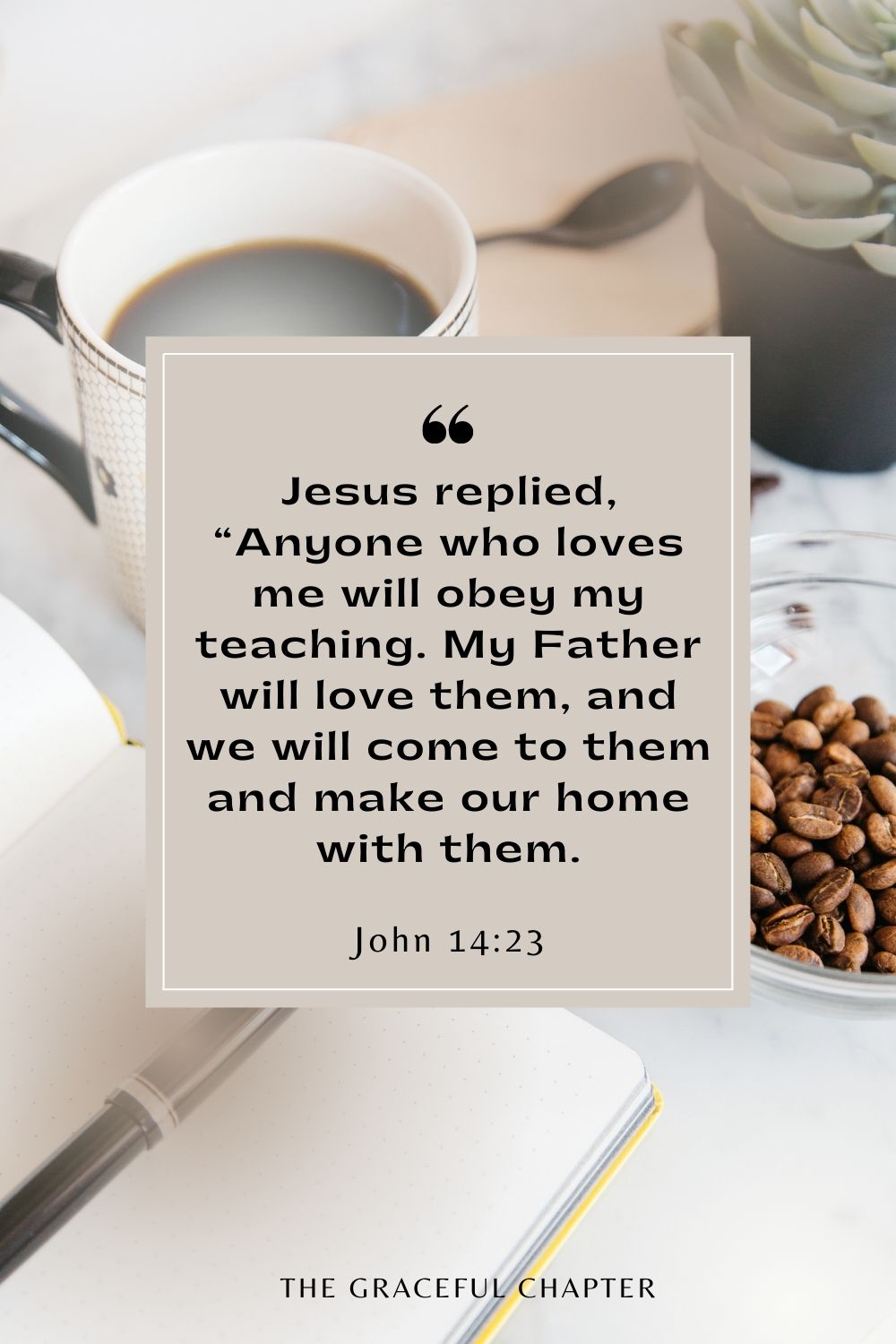 John 14:23
Jesus replied, "Anyone who loves me will obey my teaching. My Father will love them, and we will come to them and make our home with them.

Related Posts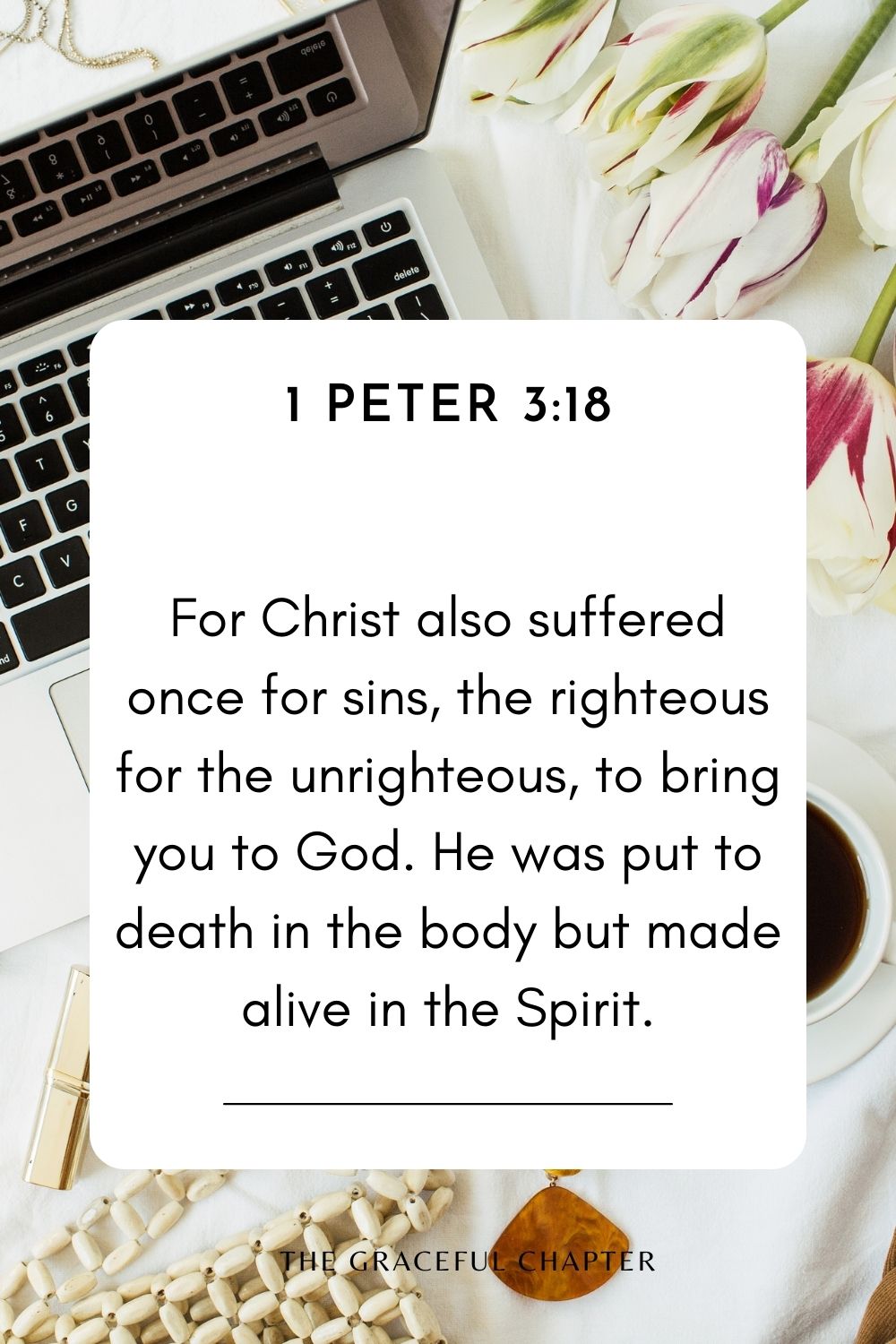 1 Peter 3:18
 For Christ also suffered once for sins, the righteous for the unrighteous, to bring you to God. He was put to death in the body but made alive in the Spirit.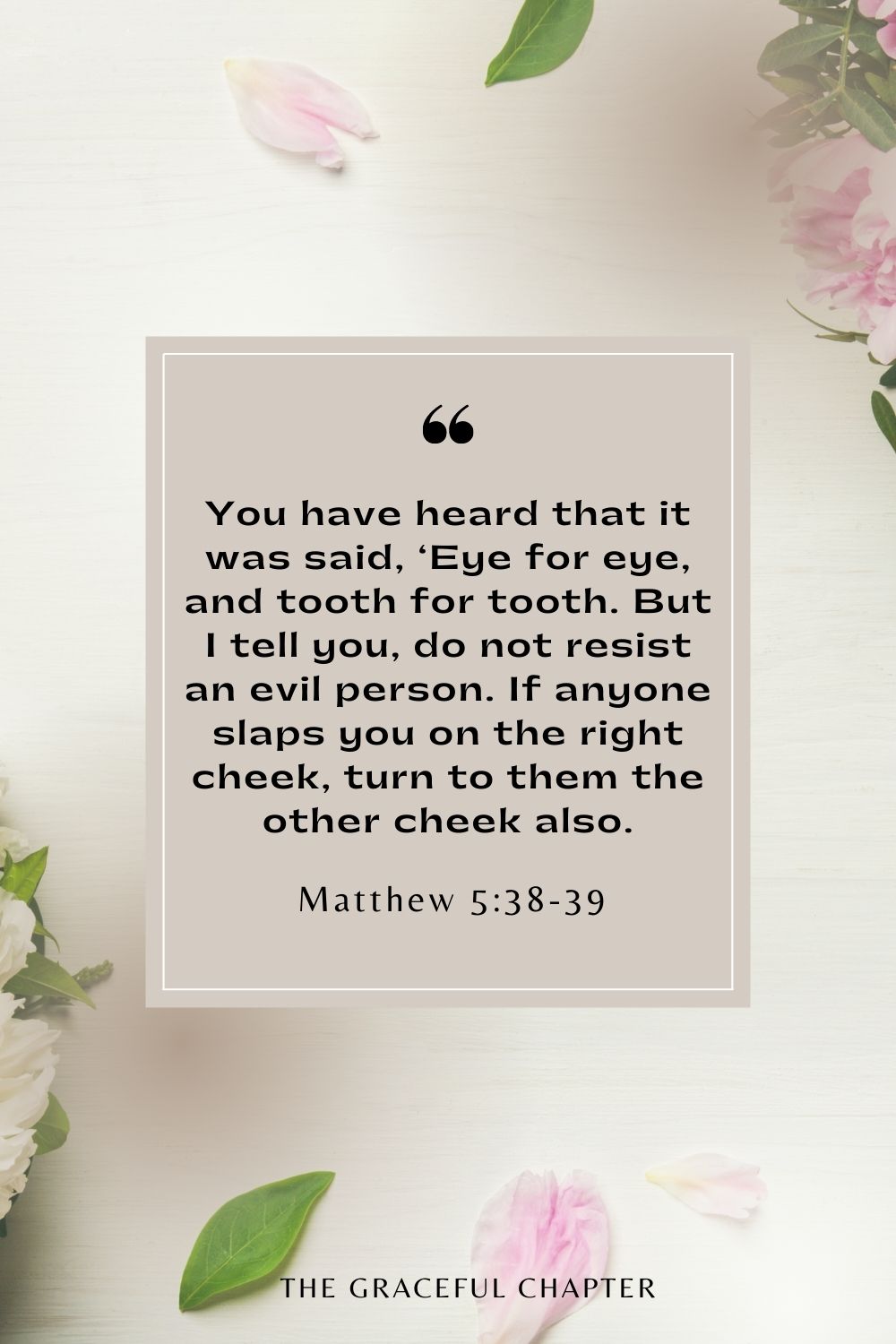 Matthew 5:38-39
You have heard that it was said, 'Eye for eye, and tooth for tooth. But I tell you, do not resist an evil person. If anyone slaps you on the right cheek, turn to them the other cheek also.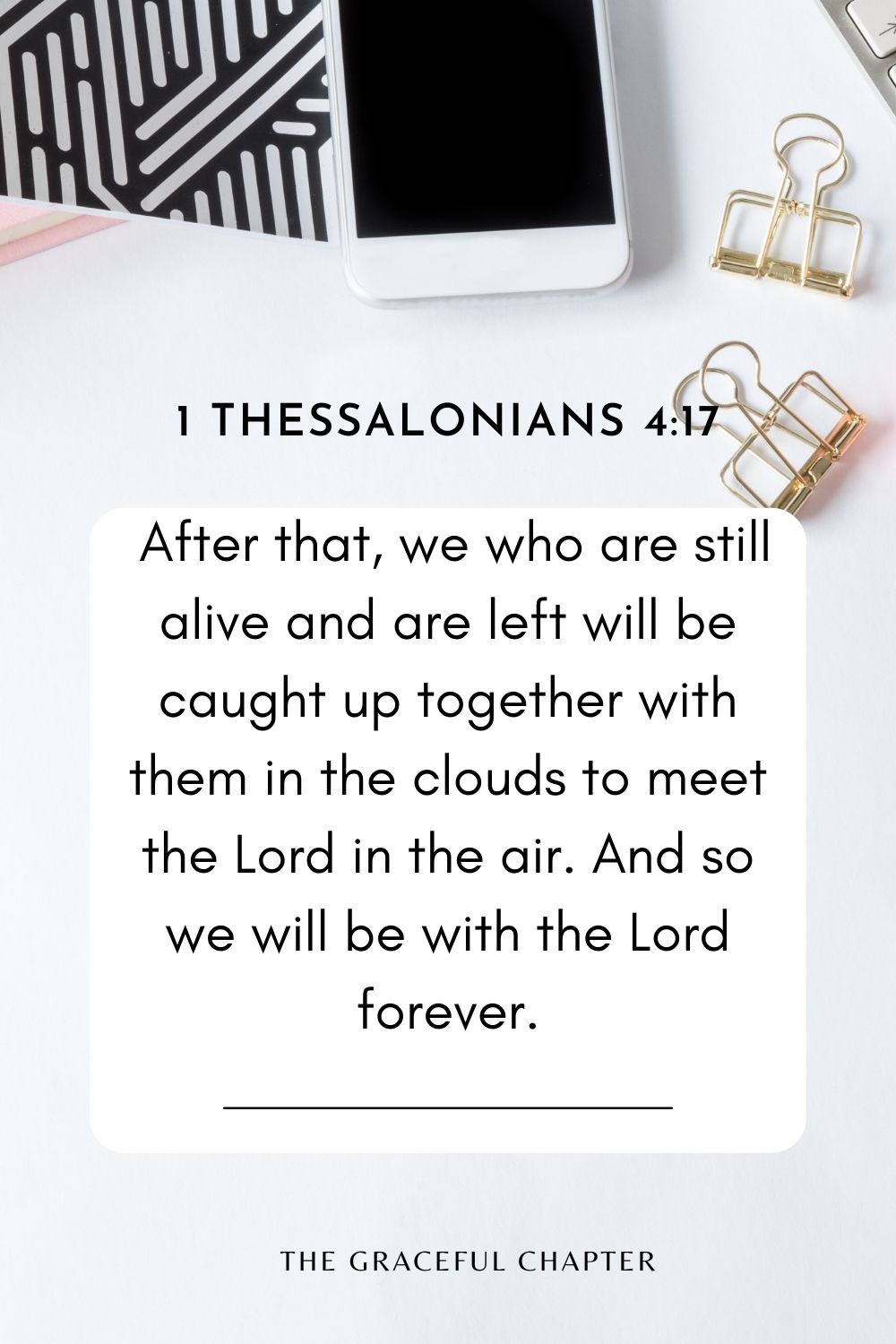 1 Thessalonians 4:17
 After that, we who are still alive and are left will be caught up together with them in the clouds to meet the Lord in the air. And so we will be with the Lord forever.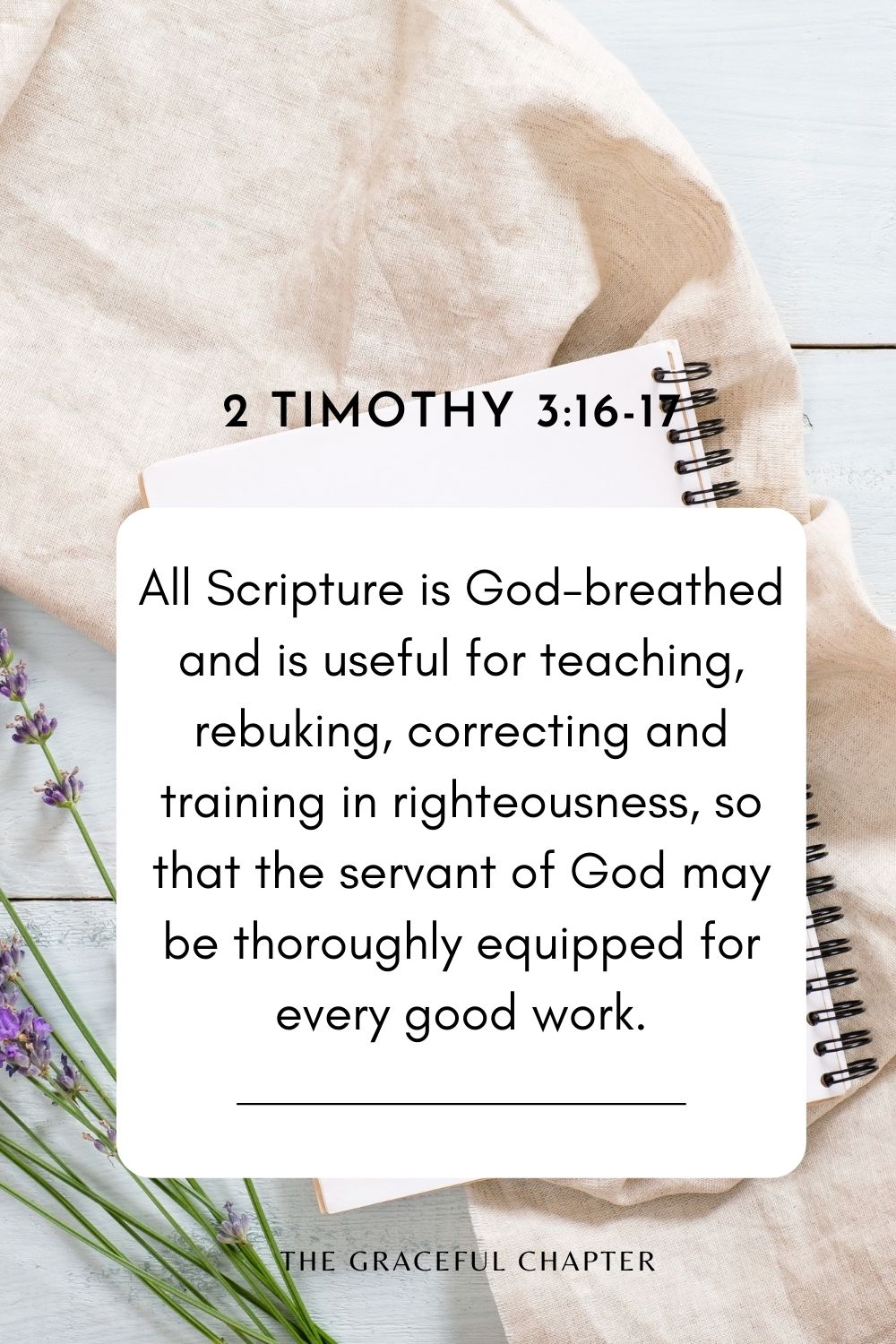 2 Timothy 3:16-17
All Scripture is God-breathed and is useful for teaching, rebuking, correcting and training in righteousness, so that the servant of God may be thoroughly equipped for every good work.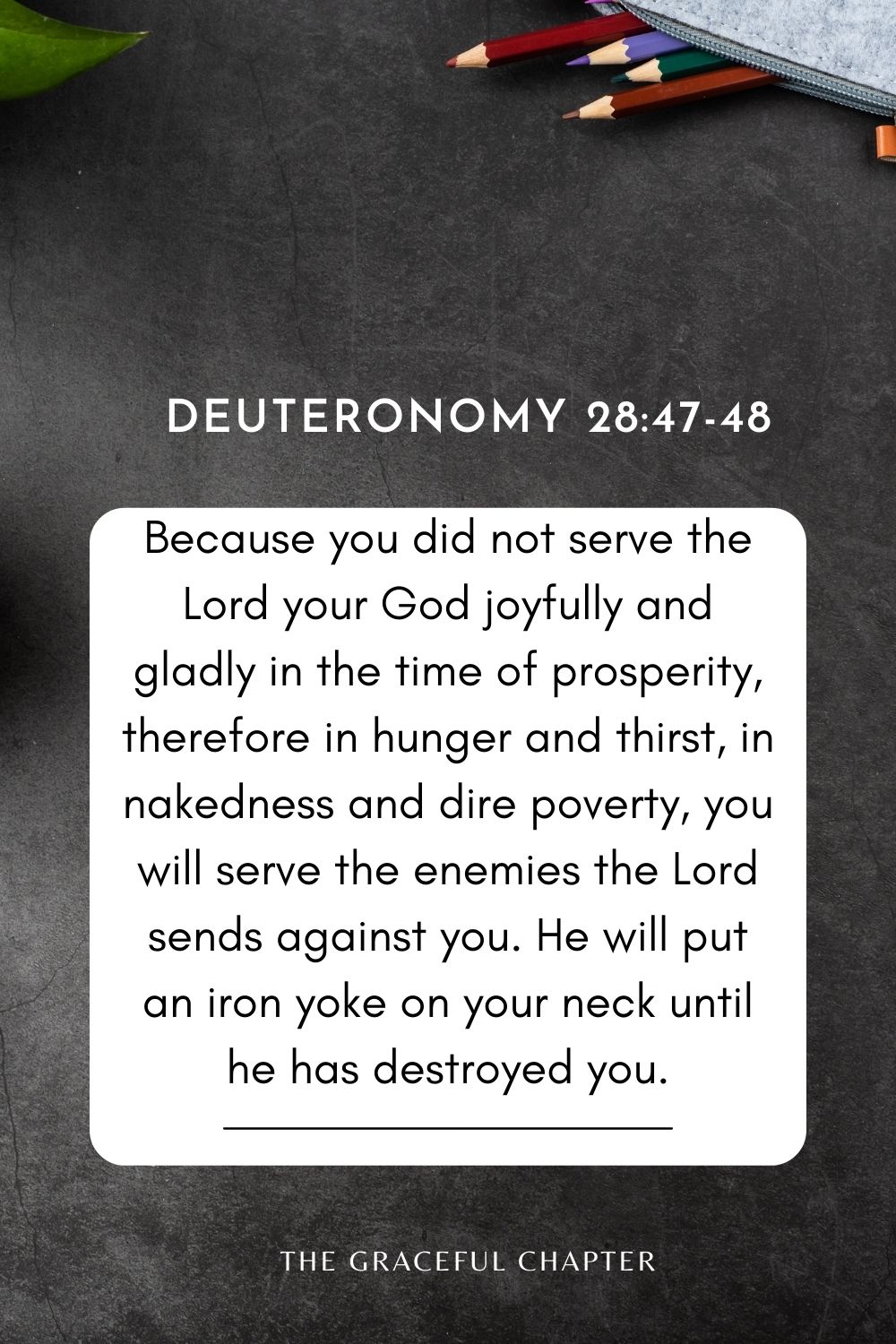 Deuteronomy 28:47-48
Because you did not serve the Lord your God joyfully and gladly in the time of prosperity, therefore in hunger and thirst, in nakedness and dire poverty, you will serve the enemies the Lord sends against you. He will put an iron yoke on your neck until he has destroyed you.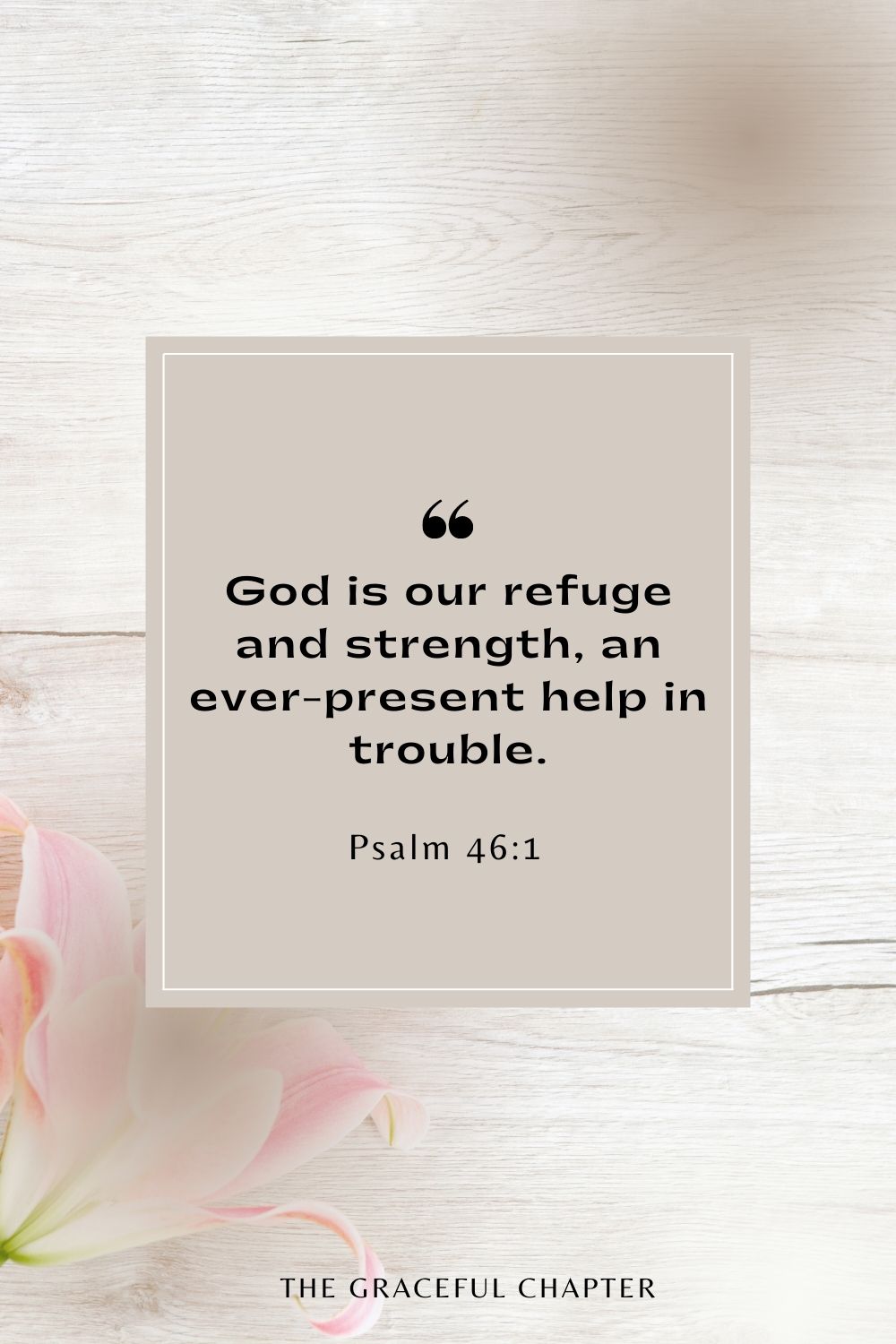 Psalm 46:1
God is our refuge and strength, an ever-present help in trouble.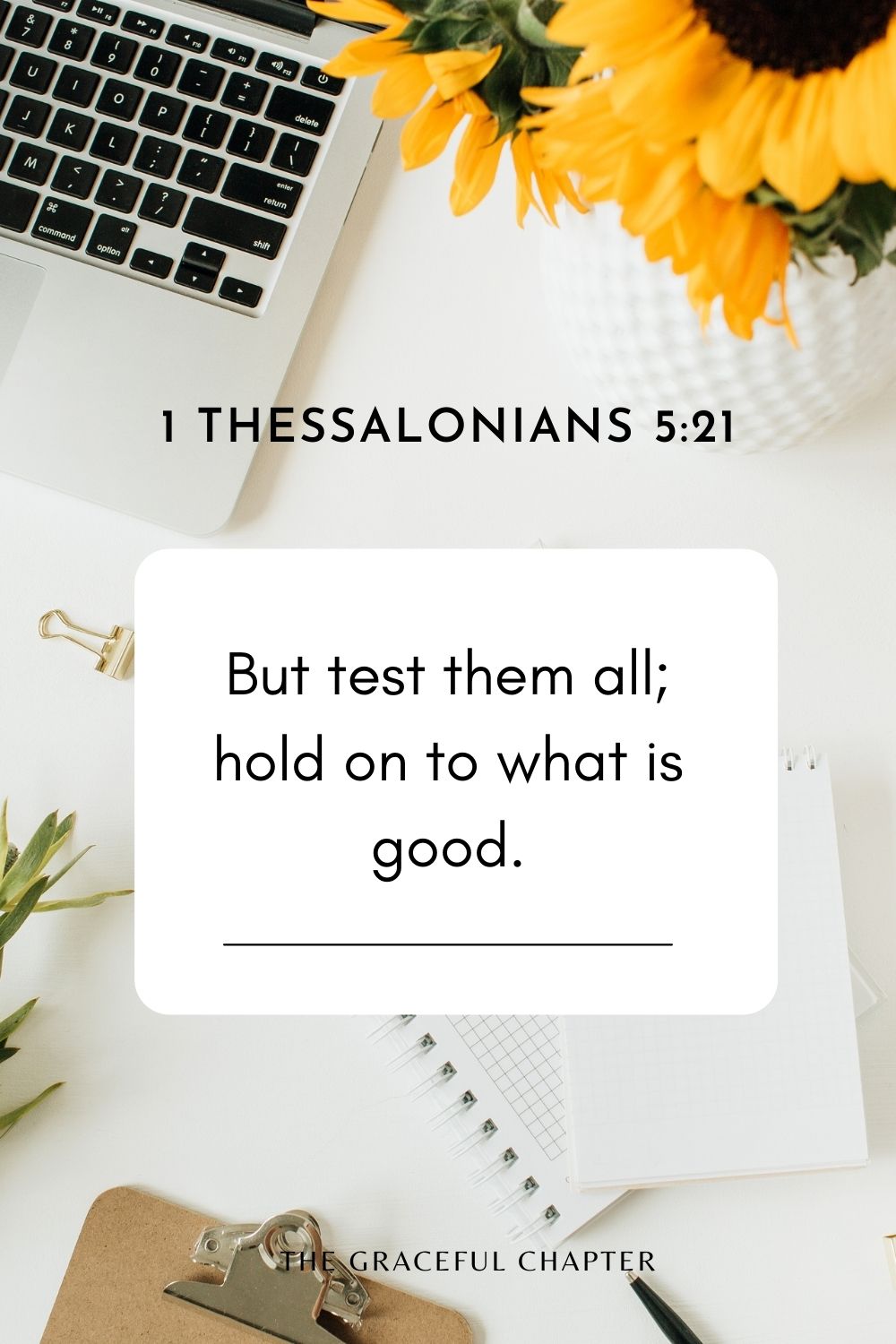 1 Thessalonians 5:21
But test them all; hold on to what is good.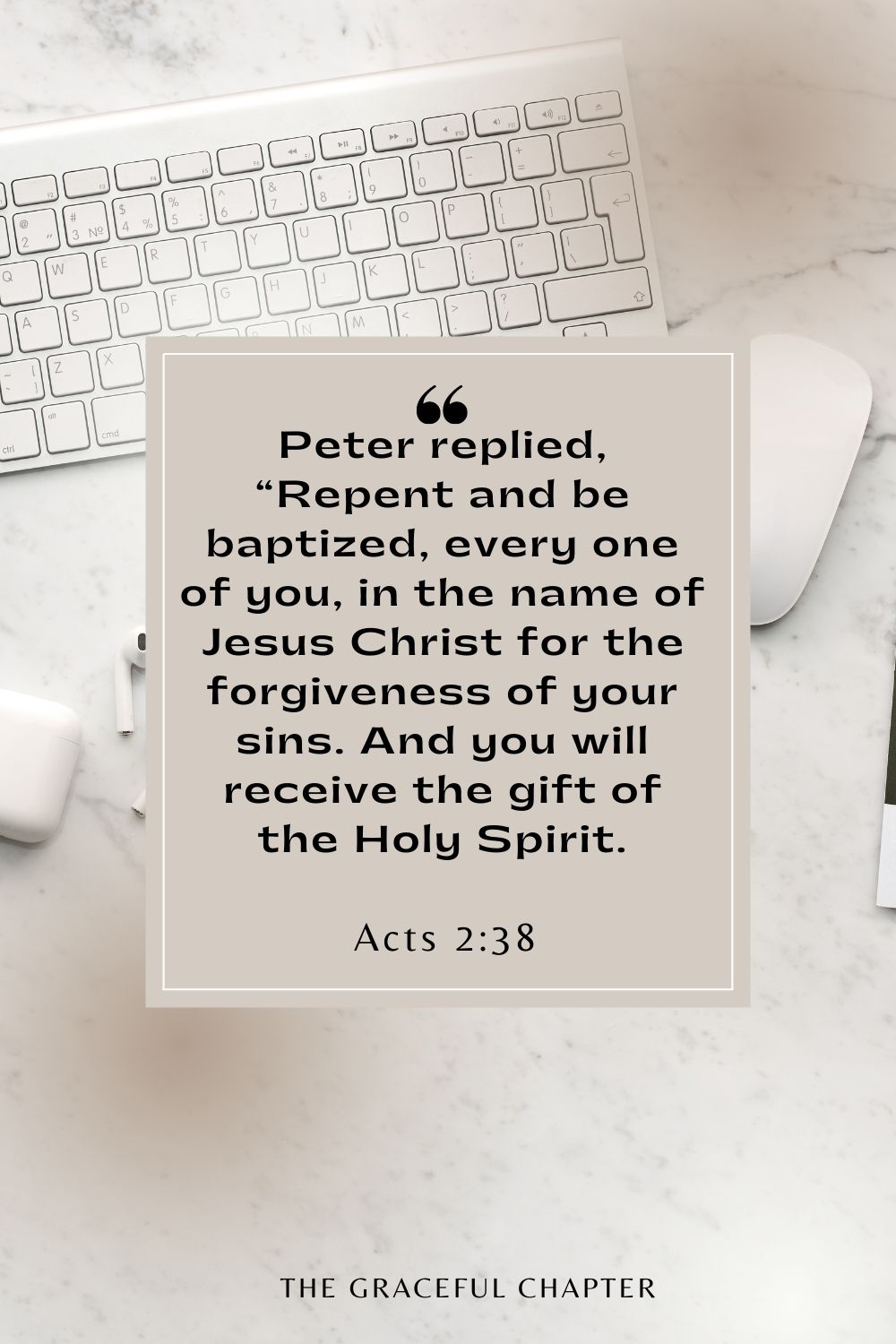 Acts 2:38
Peter replied, "Repent and be baptized, every one of you, in the name of Jesus Christ for the forgiveness of your sins. And you will receive the gift of the Holy Spirit.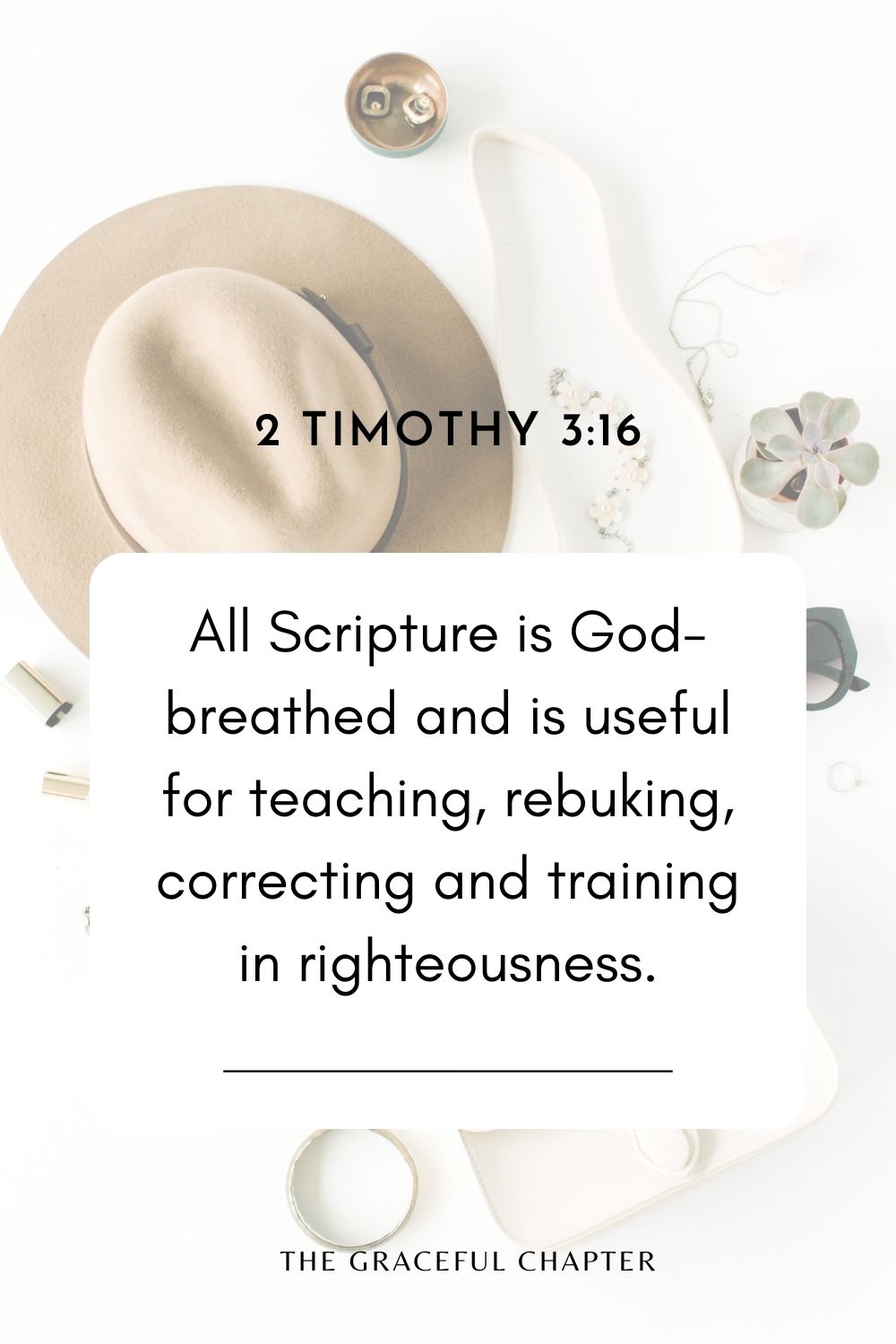 2 Timothy 3:16
All Scripture is God-breathed and is useful for teaching, rebuking, correcting and training in righteousness.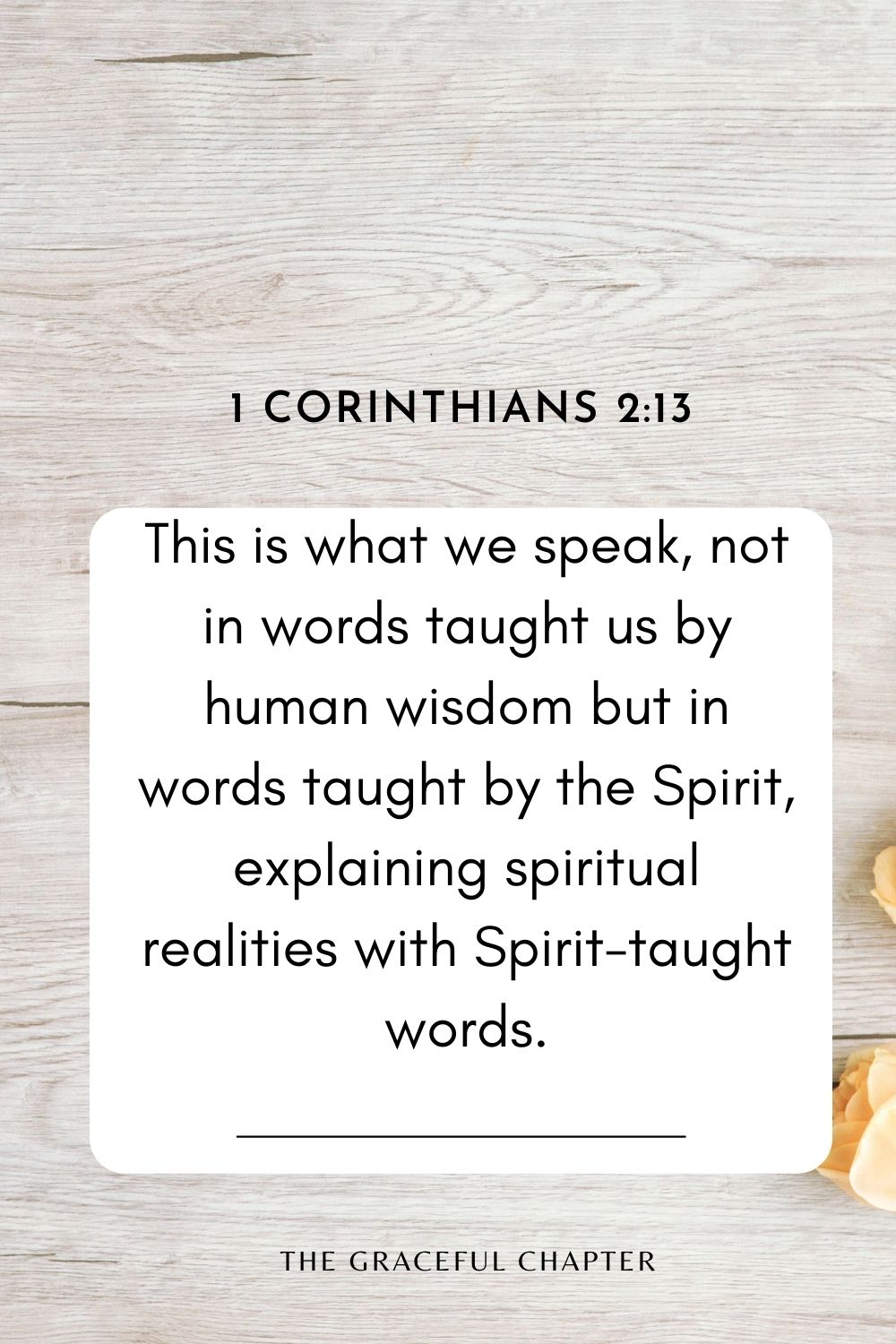 1 Corinthians 2:13
This is what we speak, not in words taught us by human wisdom but in words taught by the Spirit, explaining spiritual realities with Spirit-taught words.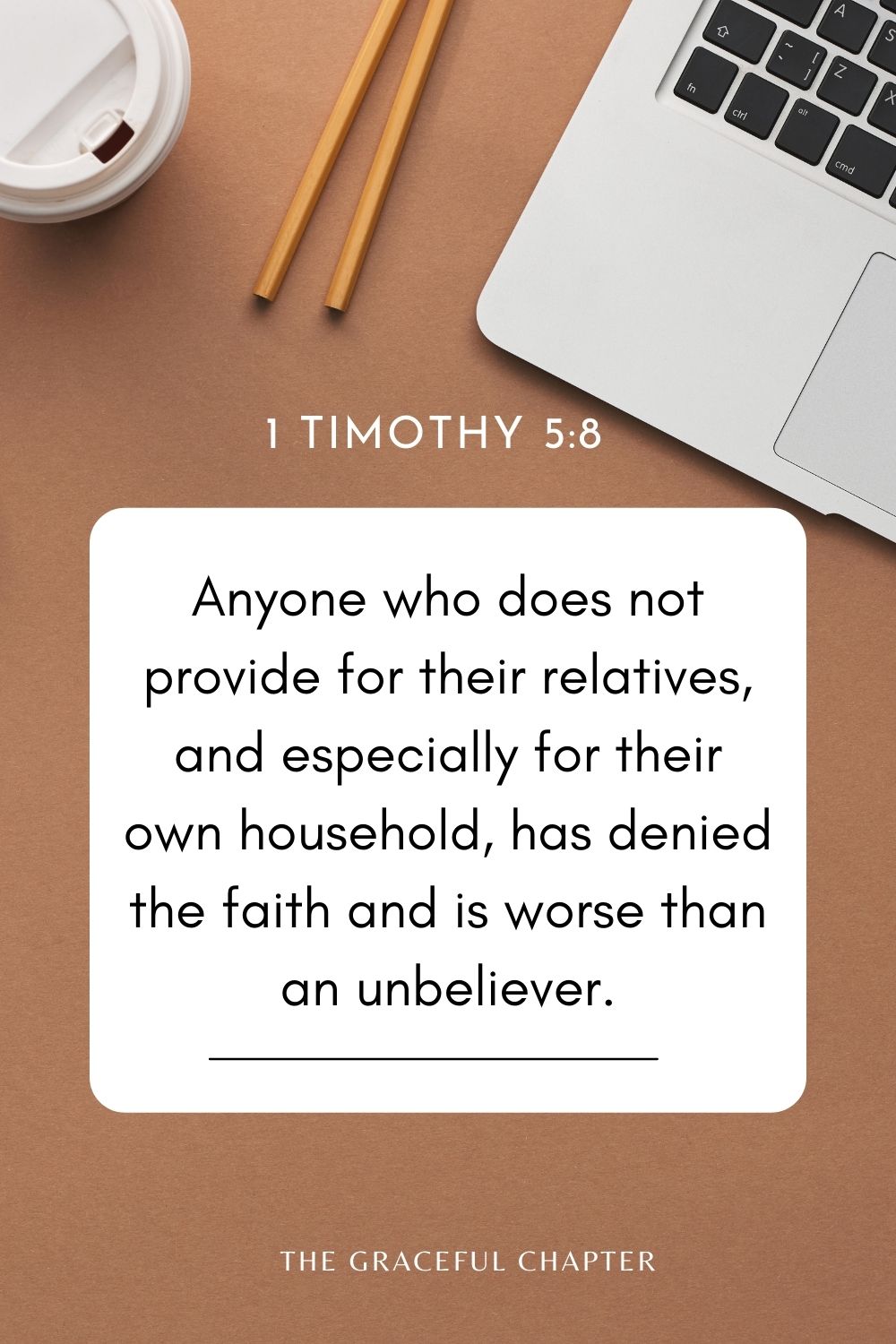 1 Timothy 5:8
Anyone who does not provide for their relatives, and especially for their own household, has denied the faith and is worse than an unbeliever.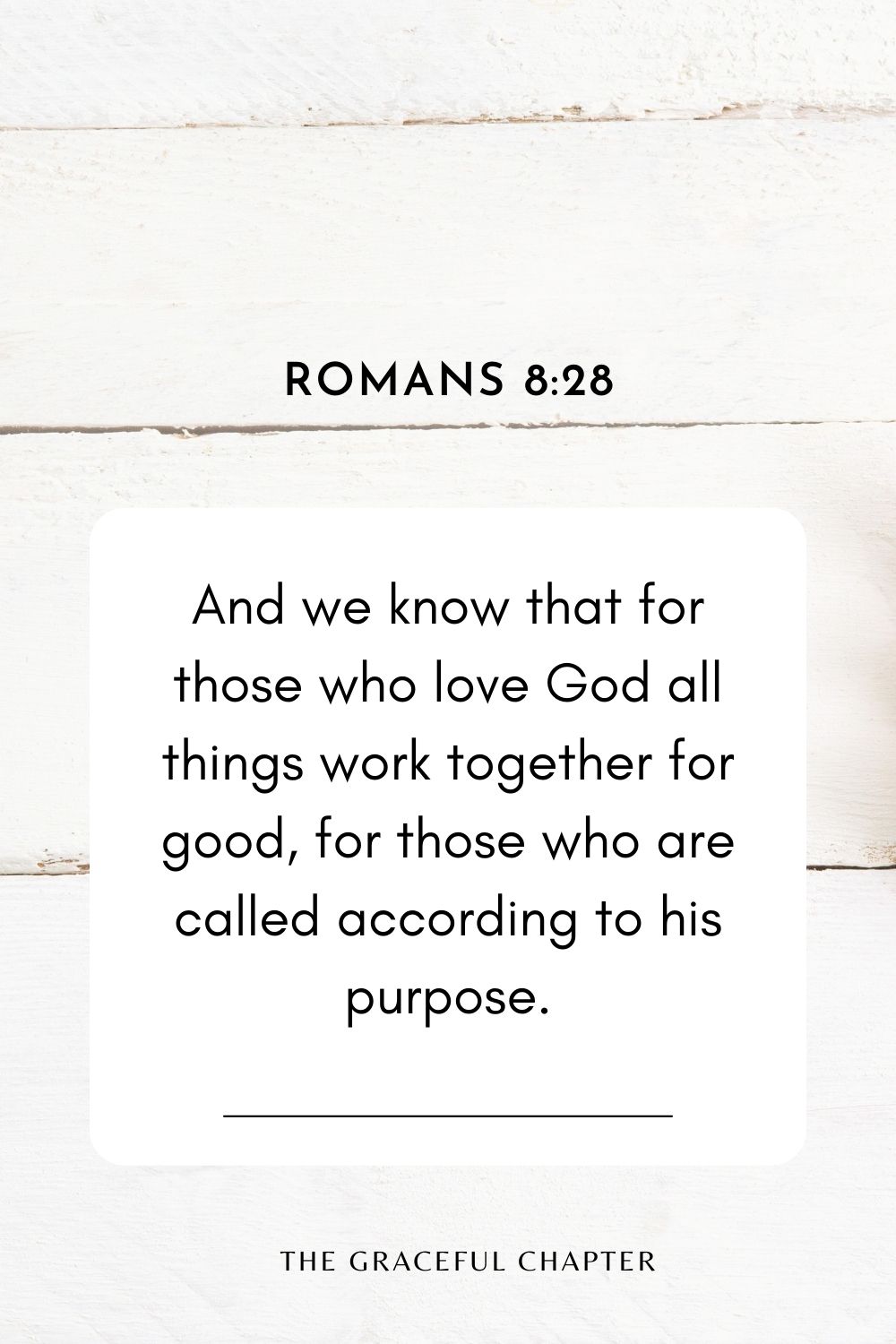 Romans 8:28
And we know that for those who love God all things work together for good, for those who are called according to his purpose.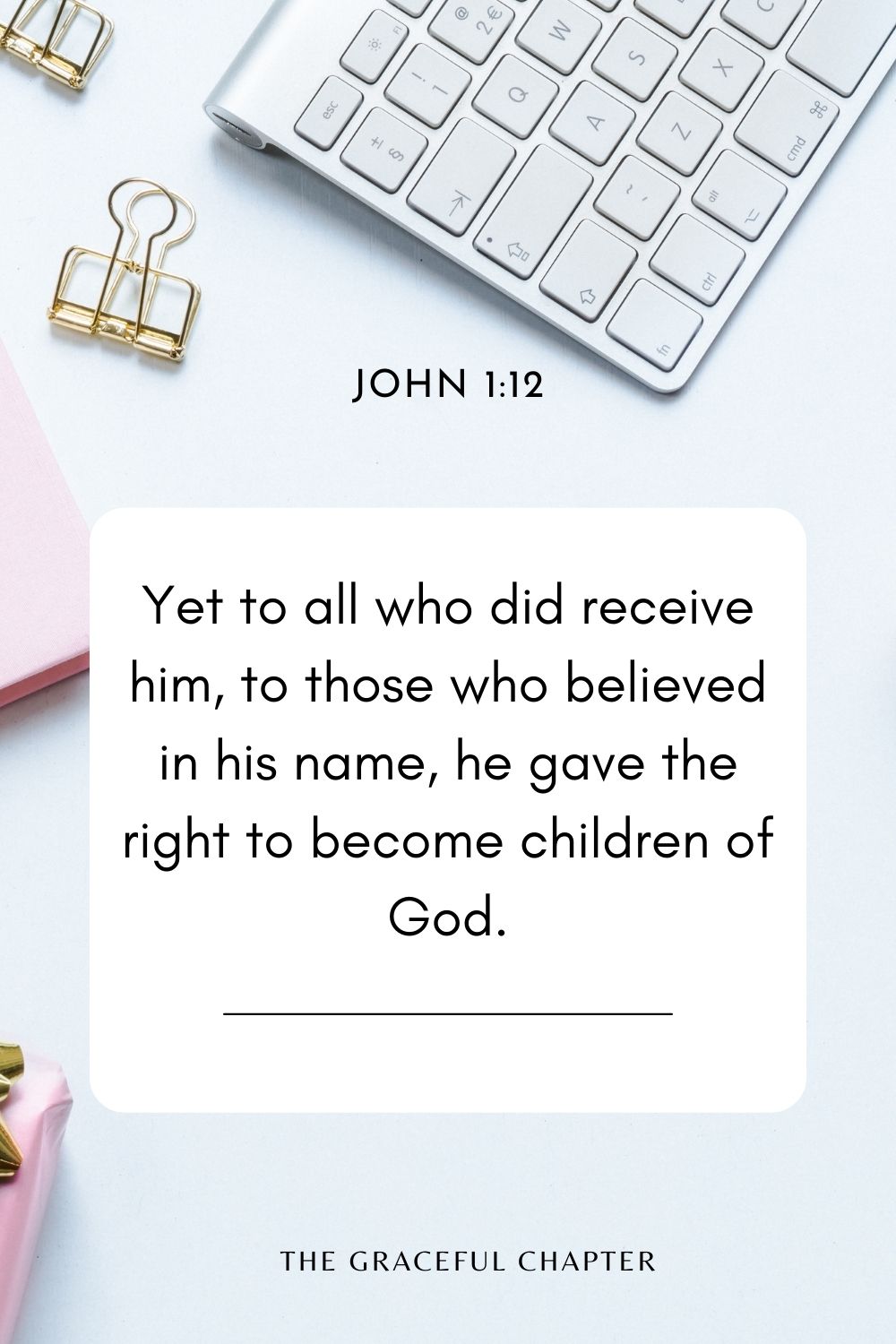 John 1:12
Yet to all who did receive him, to those who believed in his name, he gave the right to become children of God.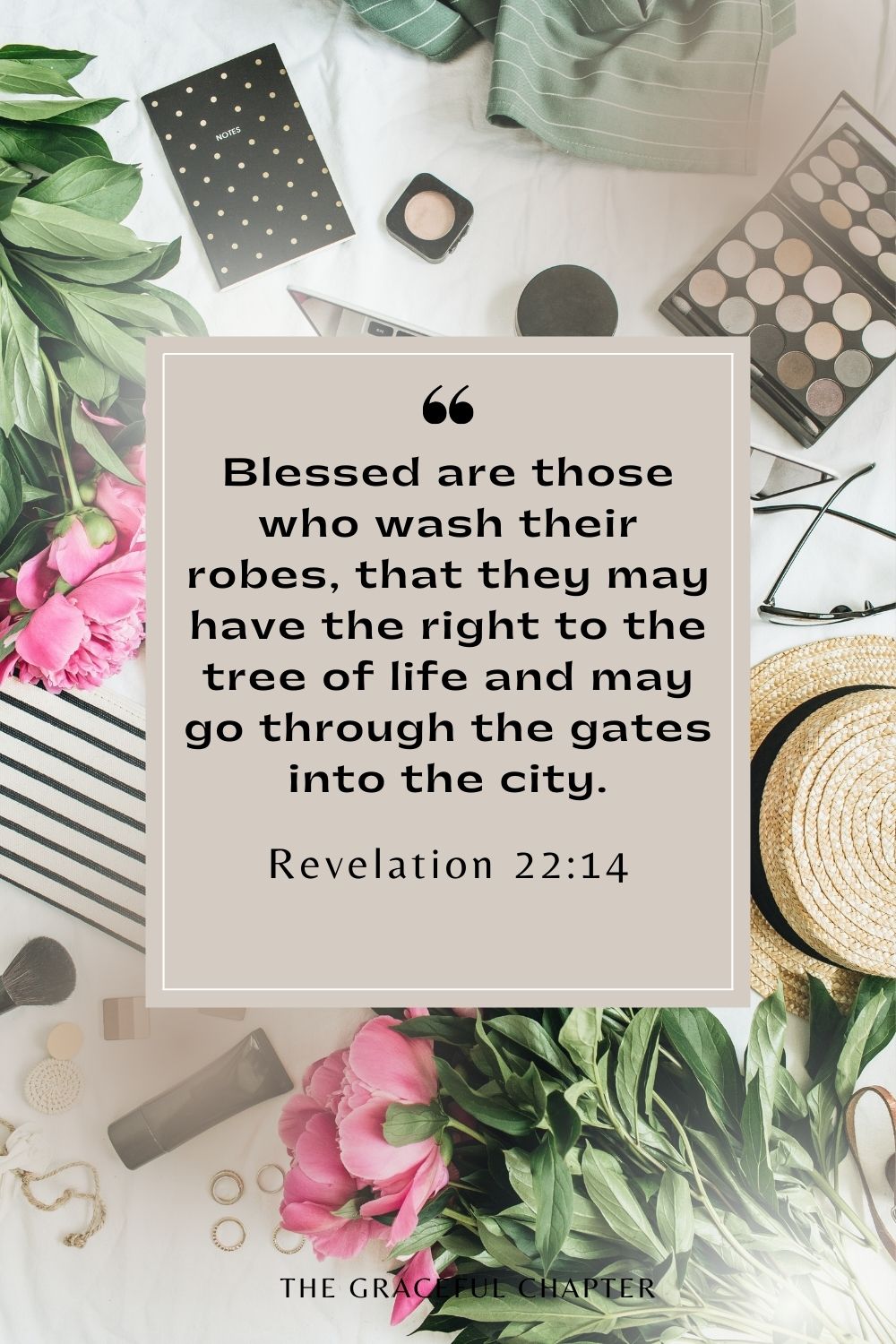 Revelation 22:14
Blessed are those who wash their robes, that they may have the right to the tree of life and may go through the gates into the city.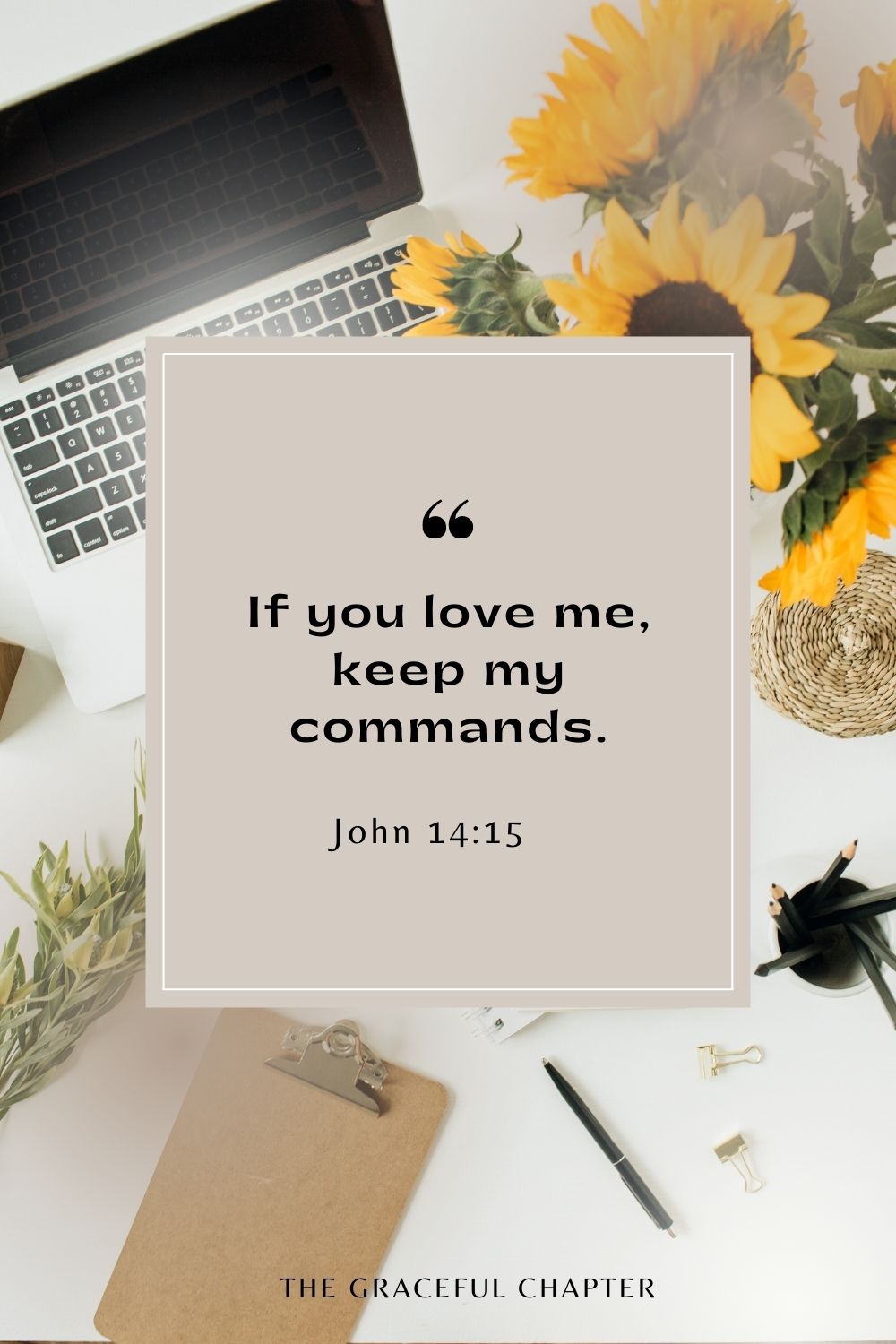 John 14:15
If you love me, keep my commands.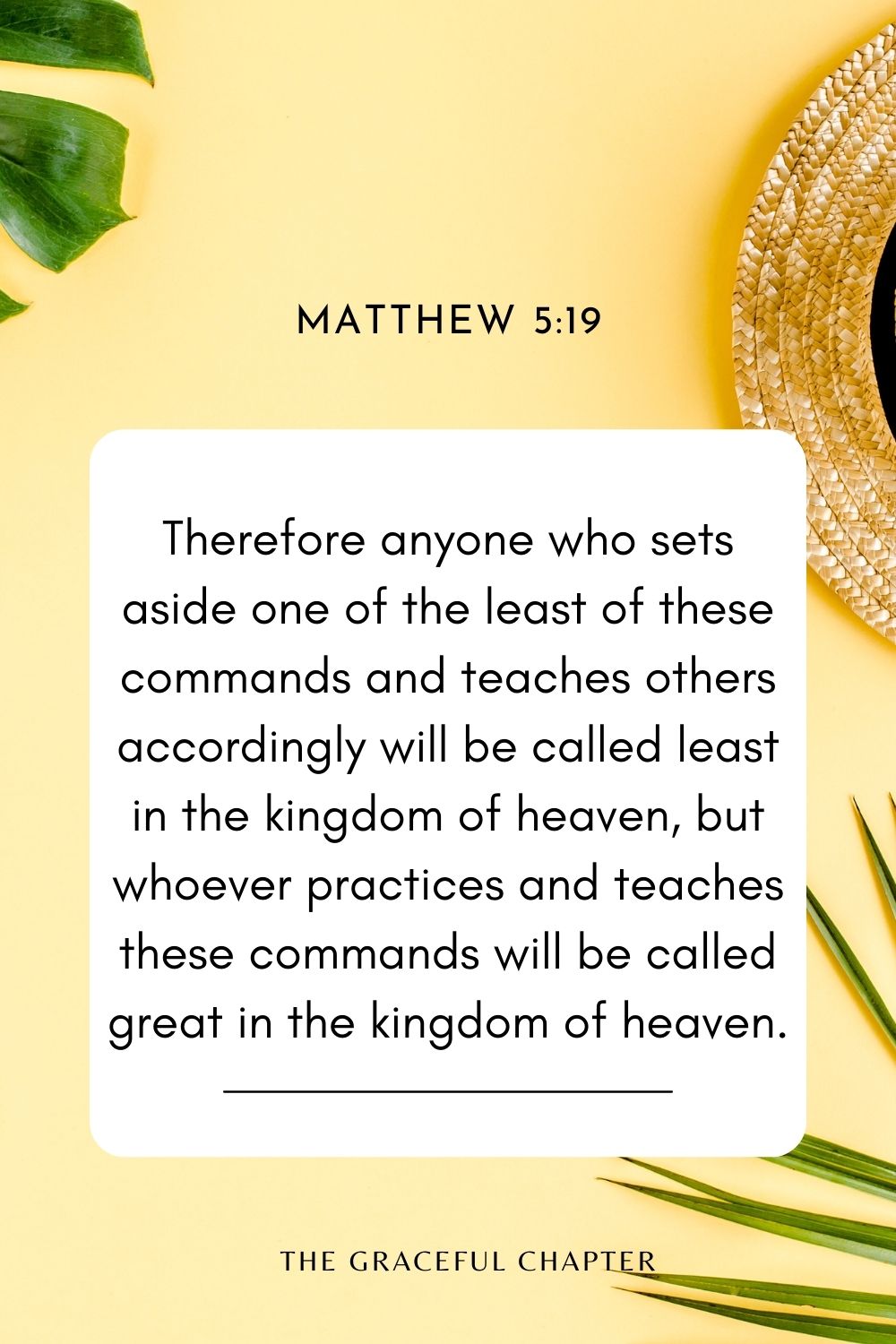 Matthew 5:19
Therefore anyone who sets aside one of the least of these commands and teaches others accordingly will be called least in the kingdom of heaven, but whoever practices and teaches these commands will be called great in the kingdom of heaven.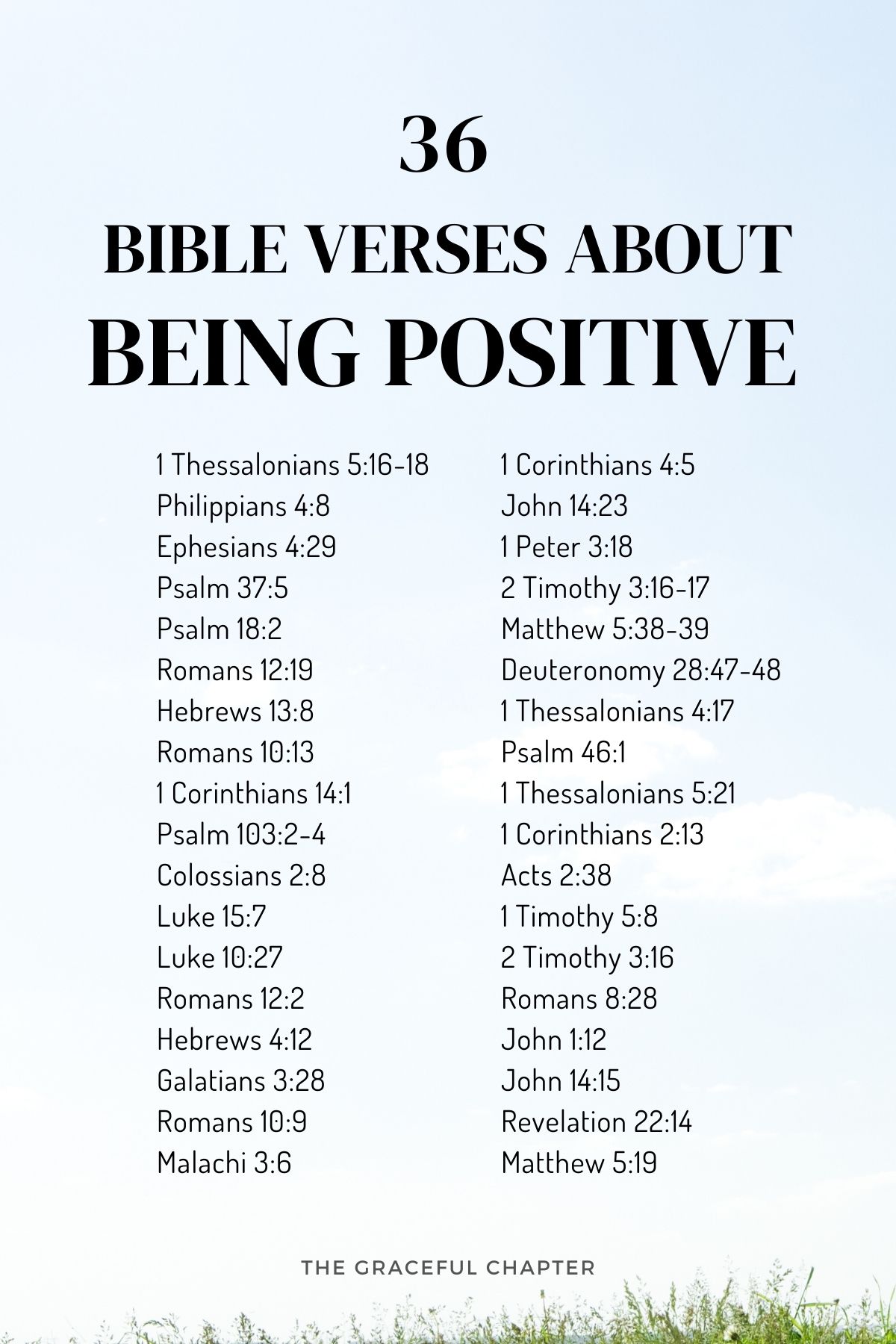 Prayer to be more positive in life
Almighty Father,
I thank you for my life and all that you do for me
Thank you for your word that you will not leave me nor forsake me
Thank you for the comfort and encouragement that your word brings to me
I pray that you will help me to be a lot more positive in life
Whenever the difficulties of life begin to get to me,
please remind me of your word and put my mind and heart at ease
When thoughts of negativity begin to flood my mind,
please fill me with peace, hope, joy, and optimism
Let positivity and happiness fill my soul
Let optimism infiltrate my mind and my heart
Help me to always focus on the bright side
Help me to remain positive and hopeful even in the face of adversity
Thank you, Father, for transforming me and lifting my soul
Amen