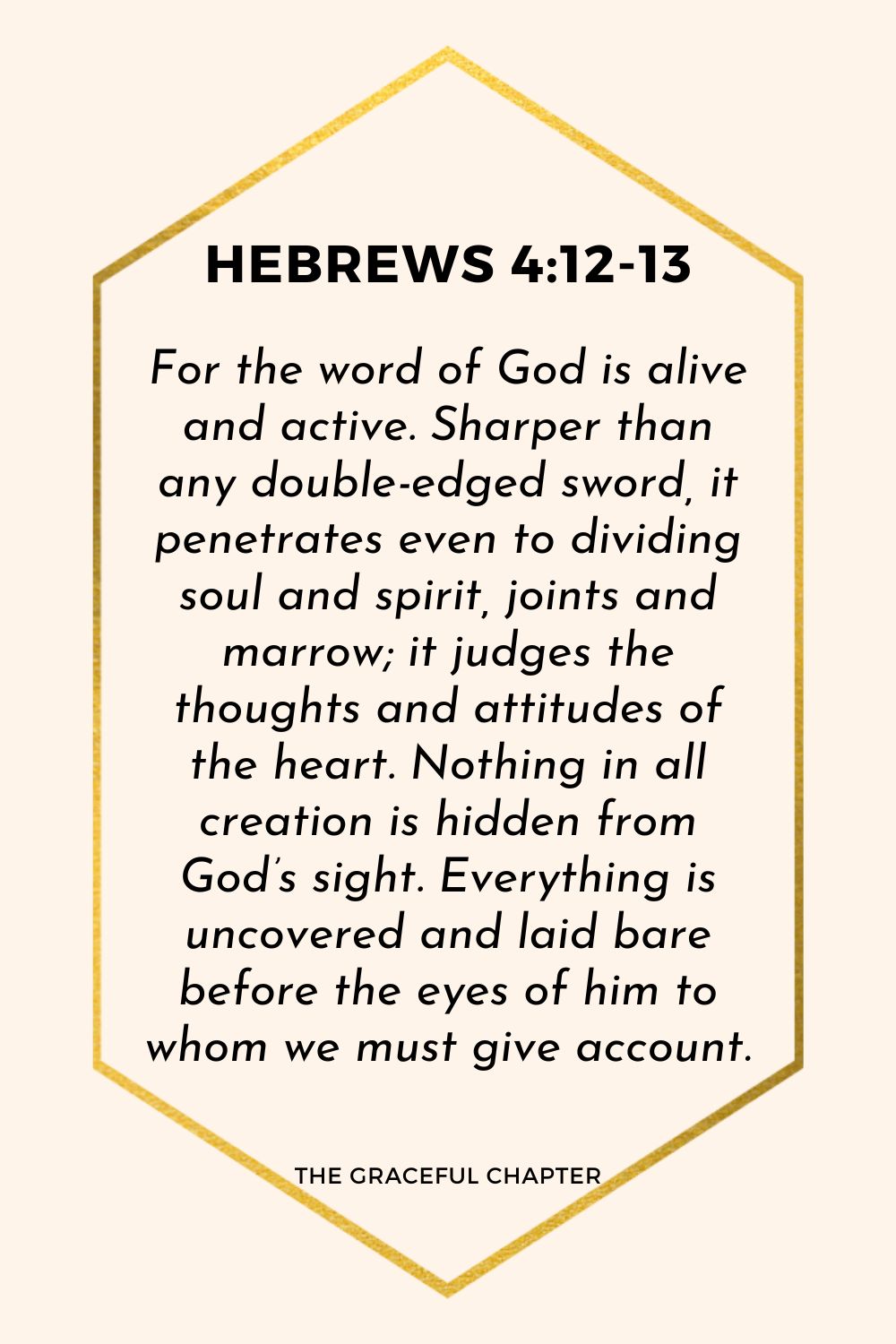 Verse – Hebrews 4:12-13
For the word of God is alive and active. Sharper than any double-edged sword, it penetrates even to dividing soul and spirit, joints and marrow; it judges the thoughts and attitudes of the heart. Nothing in all creation is hidden from God's sight. Everything is uncovered and laid bare before the eyes of him to whom we must give account.
Reflection – Hebrews 4:12-13 – God's Powerful Seed
There will be no excuse on the Day of Judgment for those who have heard and rejected the word of God. God sees our innermost thoughts and the things in our hearts so there is nothing we can hide from him.
When his word goes to a person it pierces through their hearts and resonates with them in a way that no other word does. The spirit of God speaks to the person and calls them to order from their wickedness and disobedience. Those who hear the word of God and reject it do so because their hearts have been hardened against it and not because they did not understand it.
It is for this reason that the Lord will judge all of us according to our works. When you spread the gospel and it is rejected, do not worry, just be on your way and leave the seed where you placed it. Whether the land would be fertile enough to germinate it or whether the conditions of the world will sweep it away from the person's heart is not in your control.
The seed that you carry with you is a very powerful one and it is not to be kept to yourself. You must spread the word for others to benefit and be judged if they reject it. The Lord sees all our actions and nothing is hidden from him. This is the Lord we serve.
Recommended Resources
Declaration
I will spread your word so others do not perish without it.
Related Posts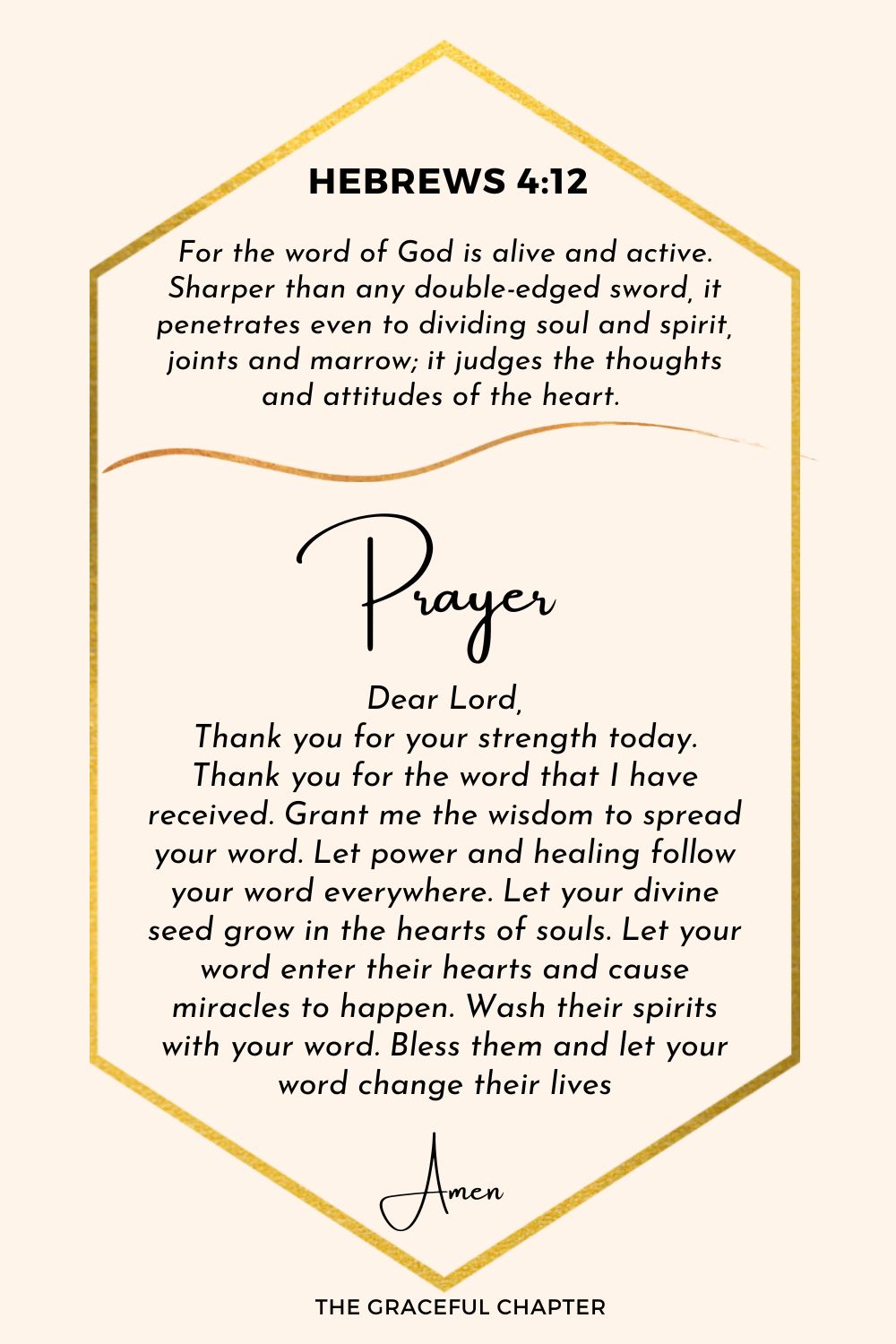 Prayer
Dear Lord
Thank you for your strength today
Thank you for the word that I have received
Grant me the wisdom to spread your word
Let power and healing follow your word everywhere
Let your divine seed grow in the hearts of souls
Let your word enter their hearts and cause miracles to happen
Wash their spirits with your word
Bless them and let your word change their lives
Amen