Graduation may be both thrilling and terrifying. You're overjoyed that one chapter of your life is drawing to a close, and you're looking forward to celebrating with your friends and family. However, the end of one thing signals the start of another.
So, while you're looking forward to graduation, there's also a part of you that is terrified of what lies ahead. Some may be perplexed, unsure of which road to choose after graduation, while others may be terrified. But, above all, you must remember that God's word is here to comfort and encourage us.
So below are some graduation bible verses for when you need encouragement for what lies ahead. May the good Lord who has brought you this far, keep guiding and protecting you in all you do. Amen
Graduation bible verses
Jeremiah 29:11
For I know the plans I have for you, declares the Lord, plans to prosper you and not to harm you, plans to give you hope and a future.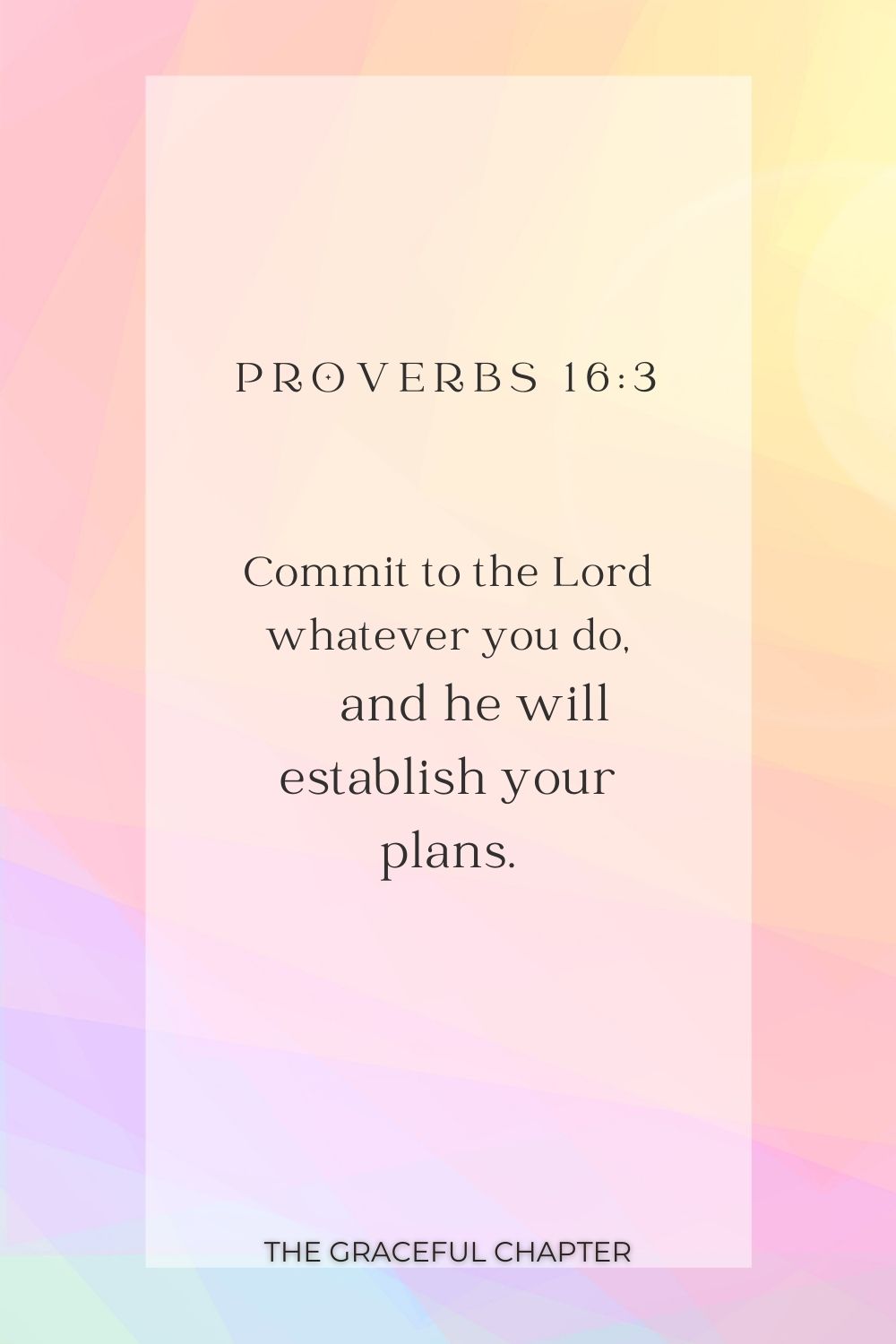 Proverbs 16:3
Commit to the Lord whatever you do,
and he will establish your plans.

Deuteronomy 31:6
Be strong and courageous. Do not be afraid or terrified because of them, for the Lord your God goes with you; he will never leave you nor forsake you.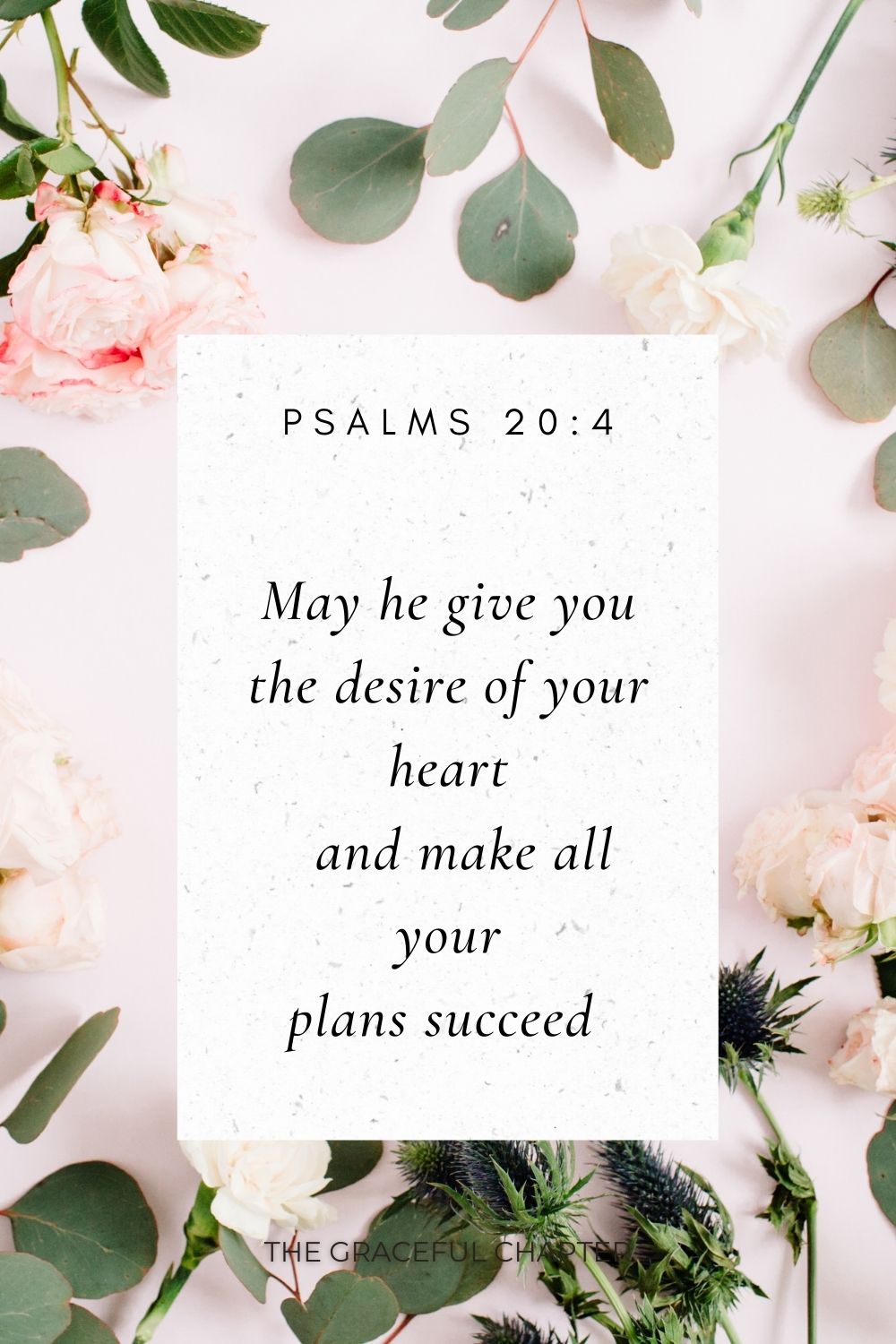 Psalms 20:4
May he give you the desire of your heart
and make all your plans succeed

Isaiah 43:19
See, I am doing a new thing!
Now it springs up; do you not perceive it?
I am making a way in the wilderness
and streams in the wasteland.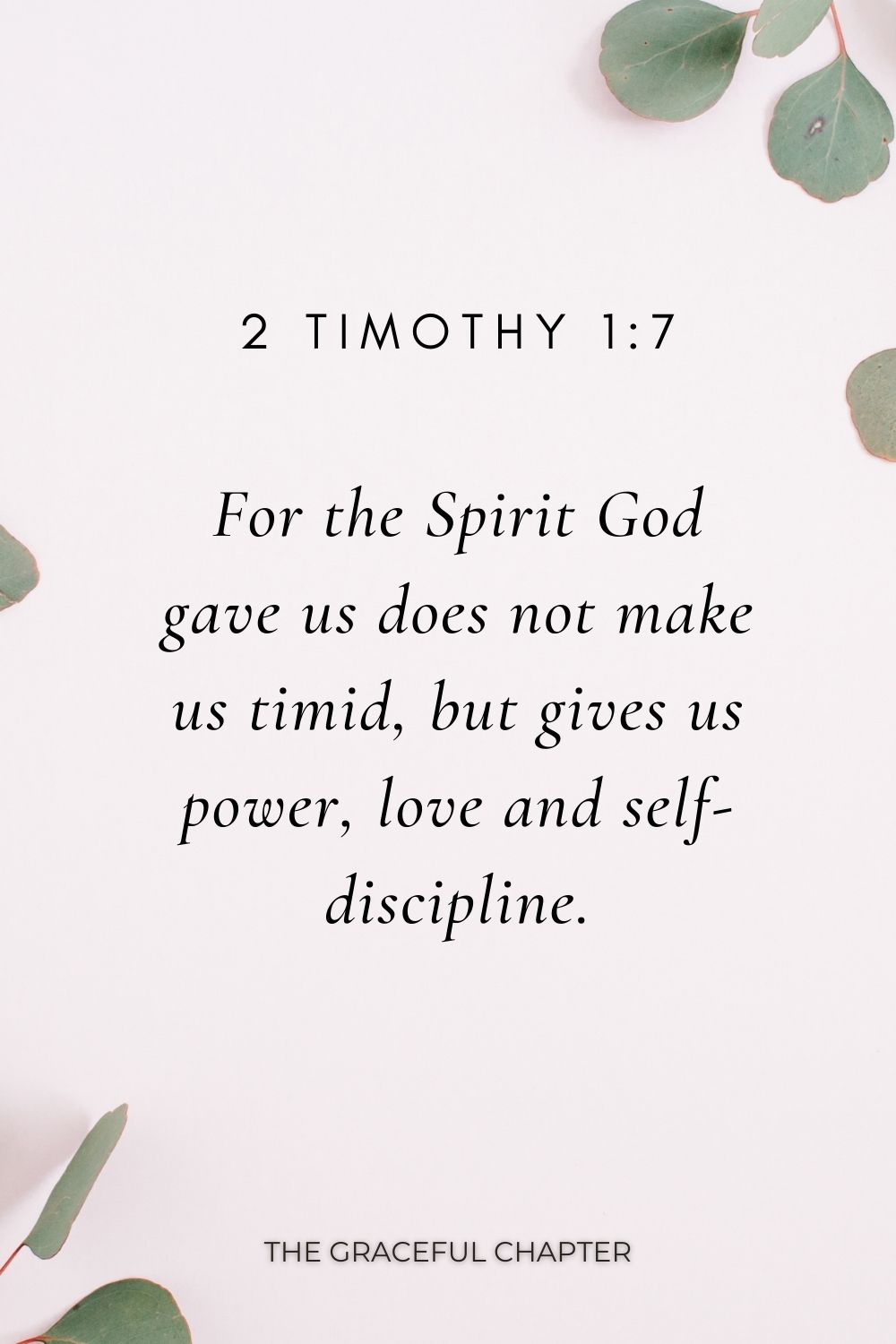 2 Timothy1:7
For the Spirit God gave us does not make us timid, but gives us power, love and self-discipline.

Colossians 3:23
Whatever you do, work at it with all your heart, as working for the Lord, not for human masters,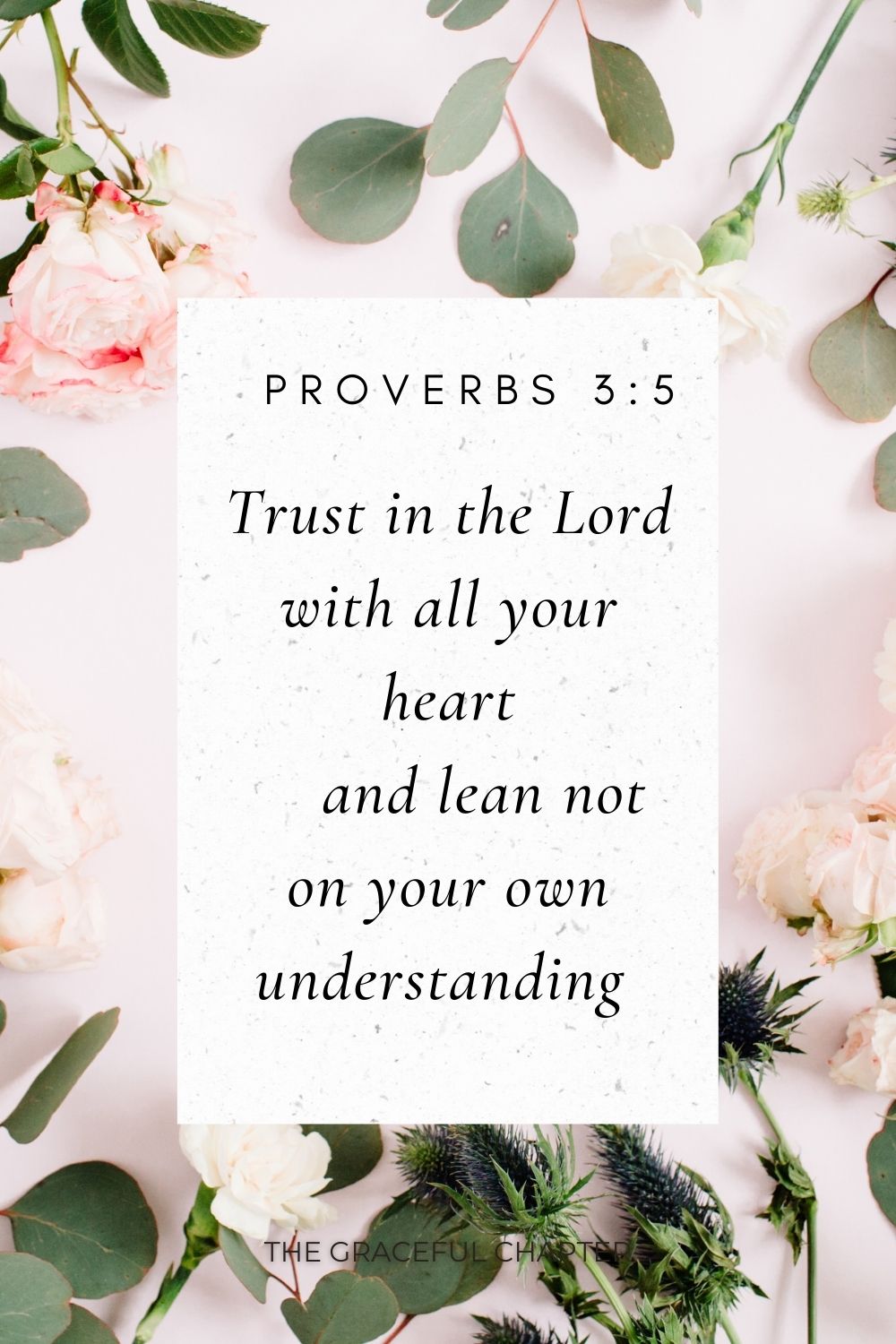 Proverbs 3:5
Trust in the Lord with all your heart
and lean not on your own understanding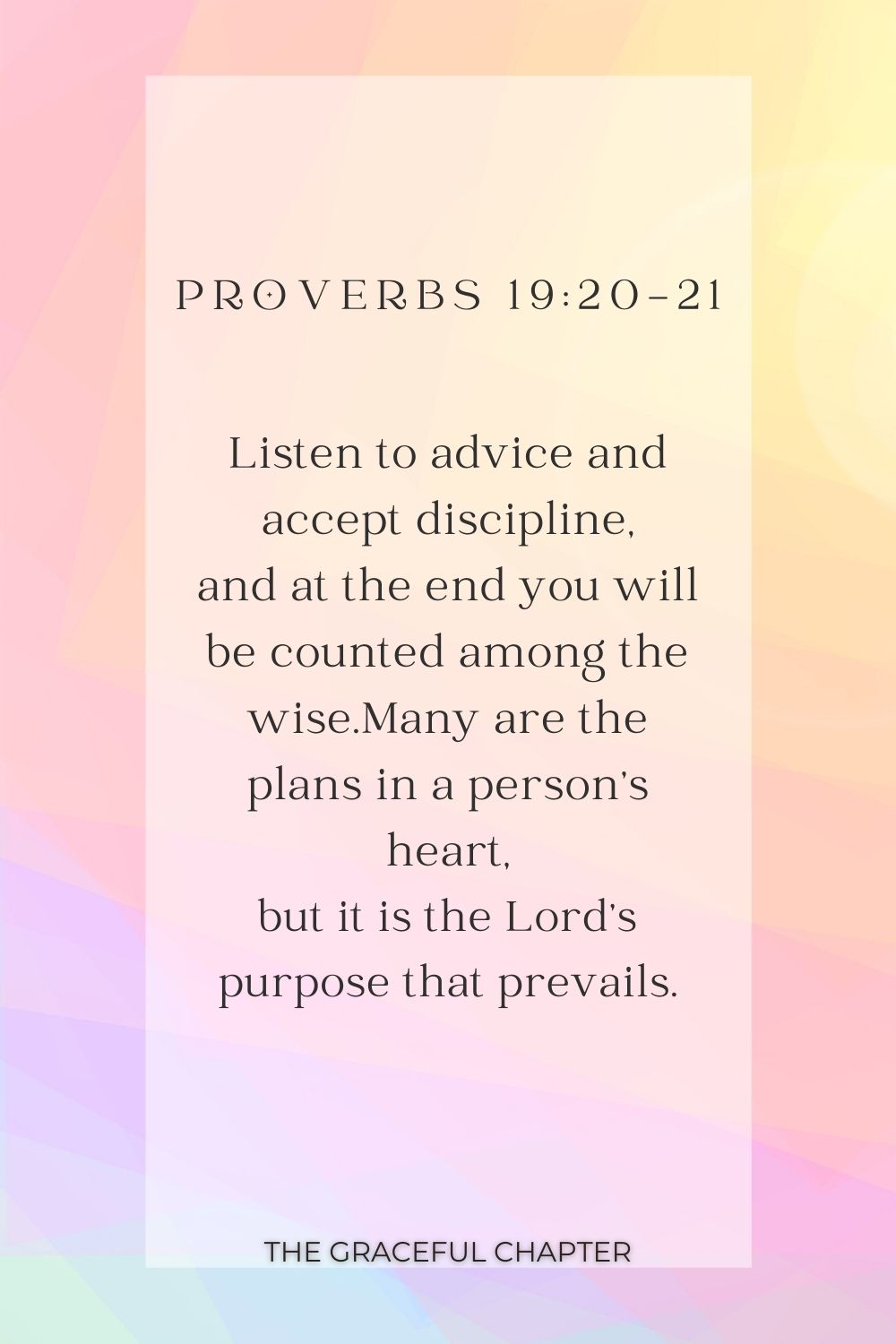 Proverbs 19:20-21
Listen to advice and accept discipline,
and at the end you will be counted among the wise. Many are the plans in a person's heart,
but it is the Lord's purpose that prevails.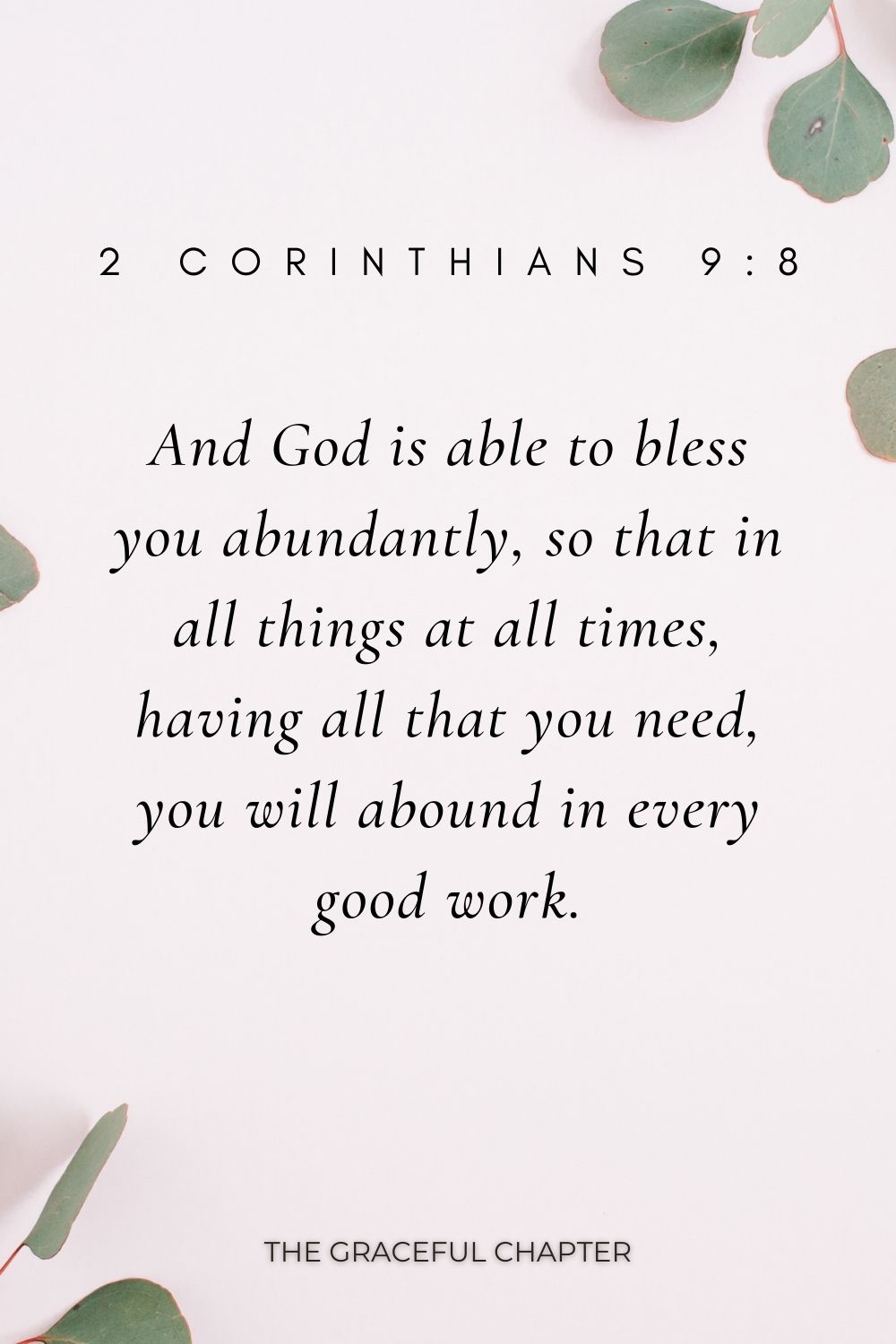 2 Corinthians 9:8
And God is able to bless you abundantly, so that in all things at all times, having all that you need, you will abound in every good work.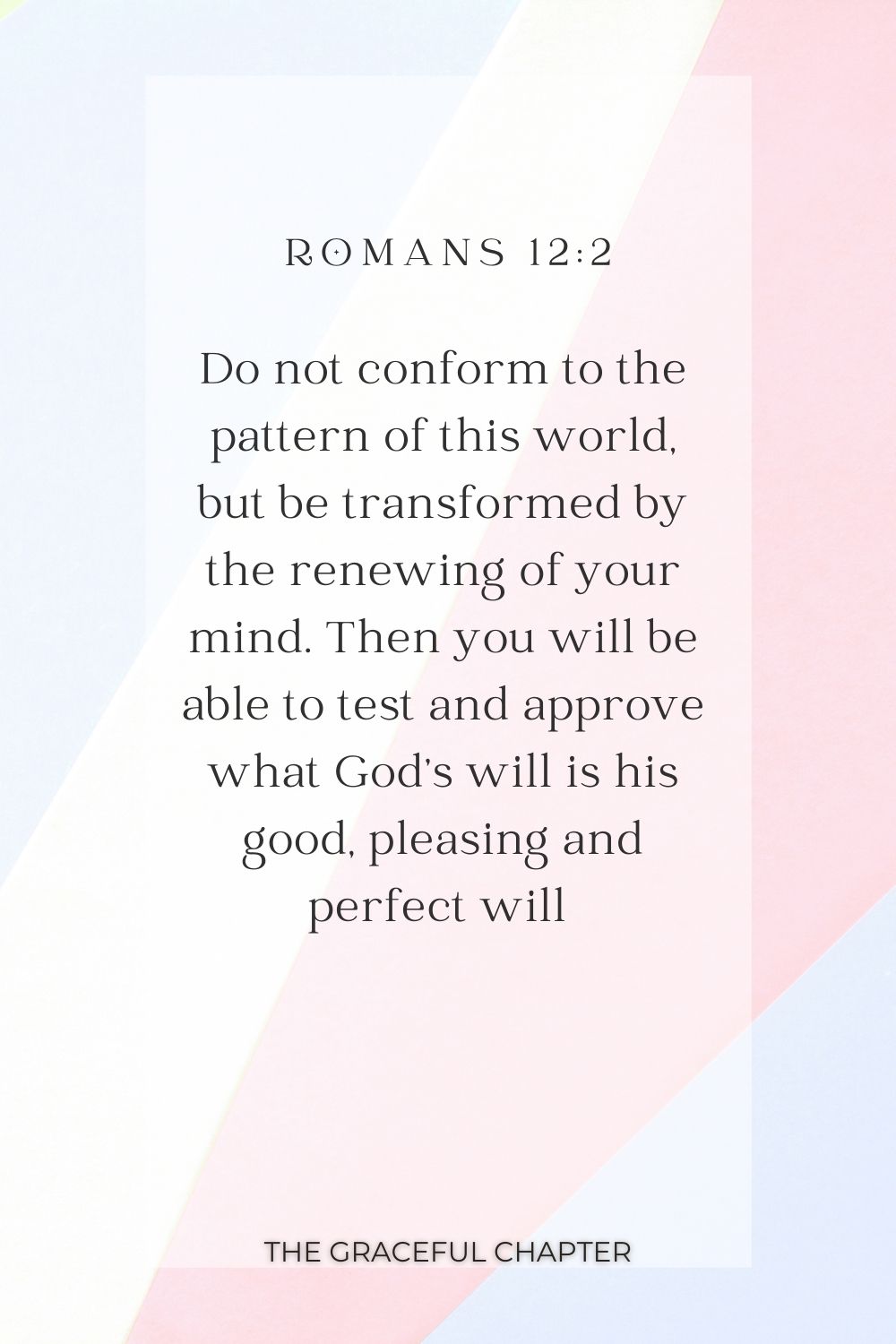 Romans 12:2
Do not conform to the pattern of this world, but be transformed by the renewing of your mind. Then you will be able to test and approve what God's will is his good, pleasing and perfect will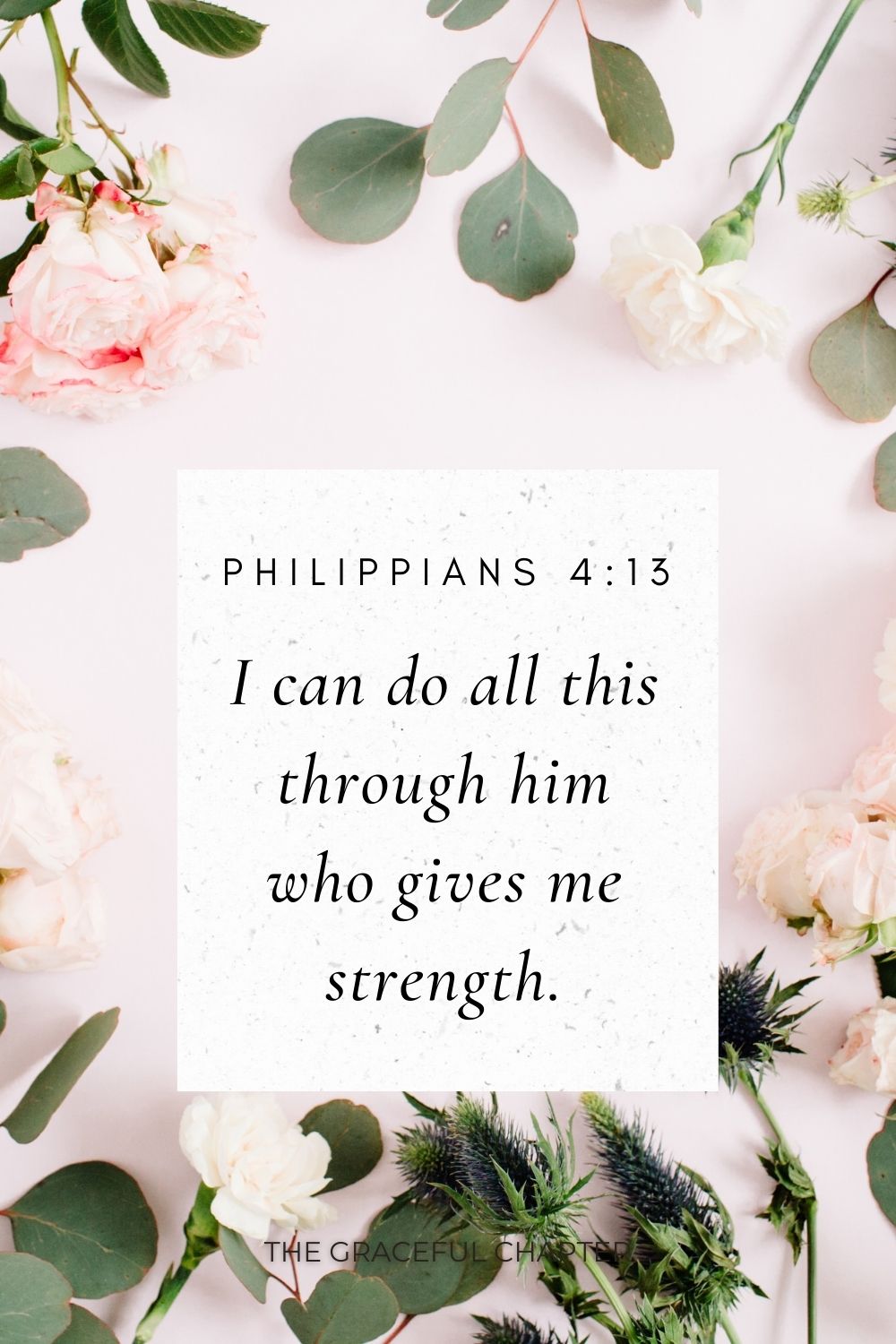 Philippians 4:13
I can do all this through him who gives me strength.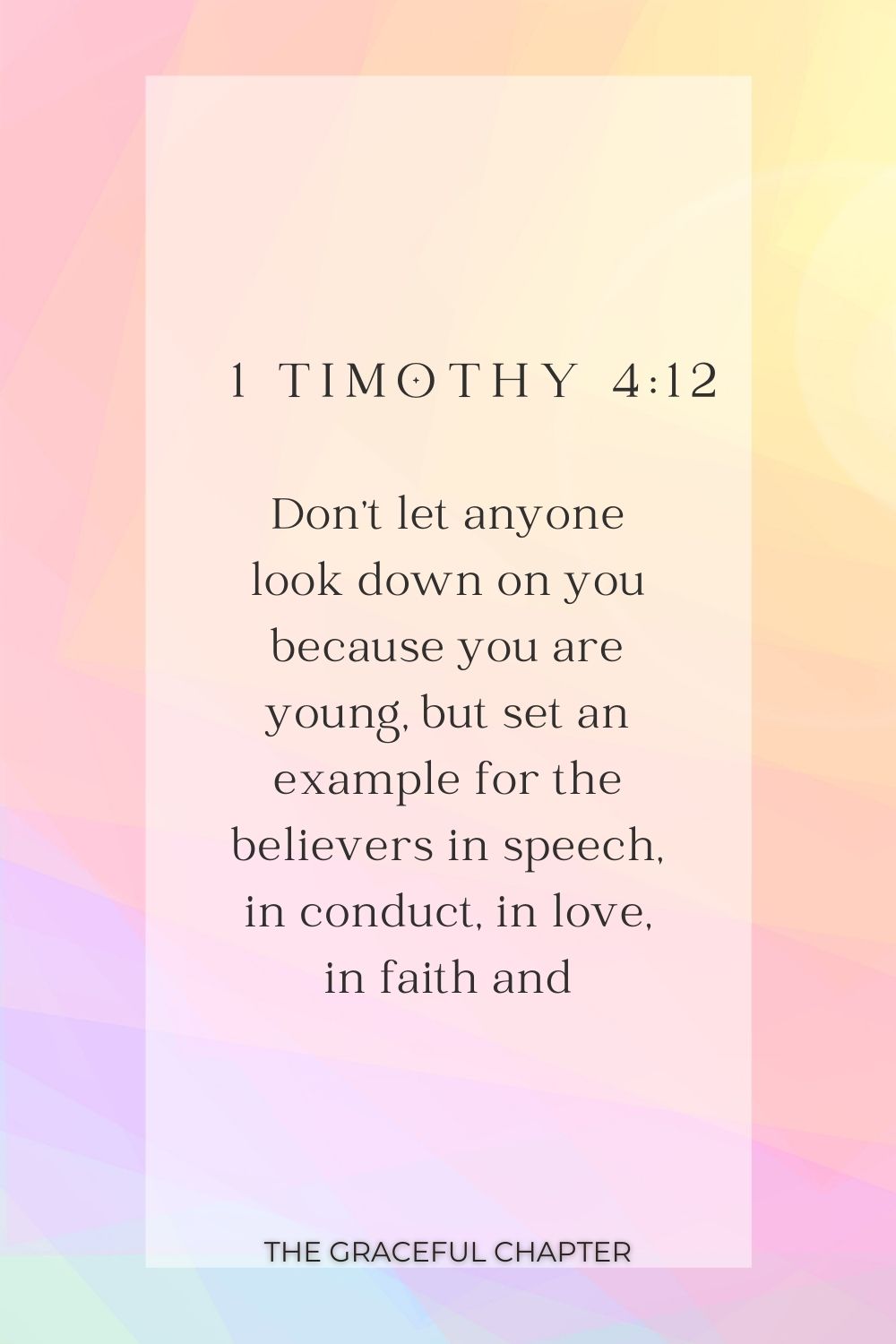 1 Timothy 4:12
Don't let anyone look down on you because you are young, but set an example for the believers in speech, in conduct, in love, in faith and in purity.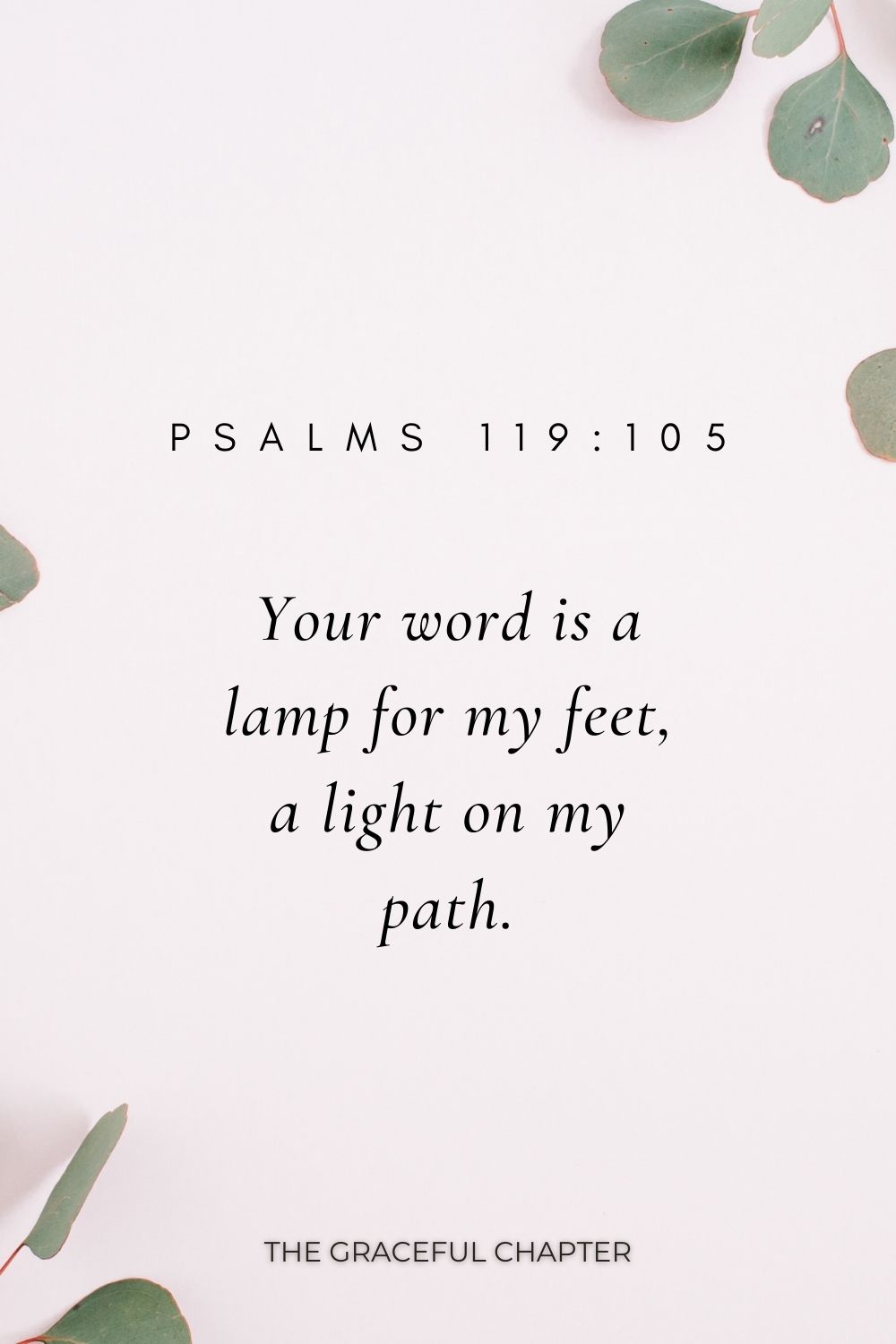 Psalms 119:105
Your word is a lamp for my feet,
a light on my path.

Related Posts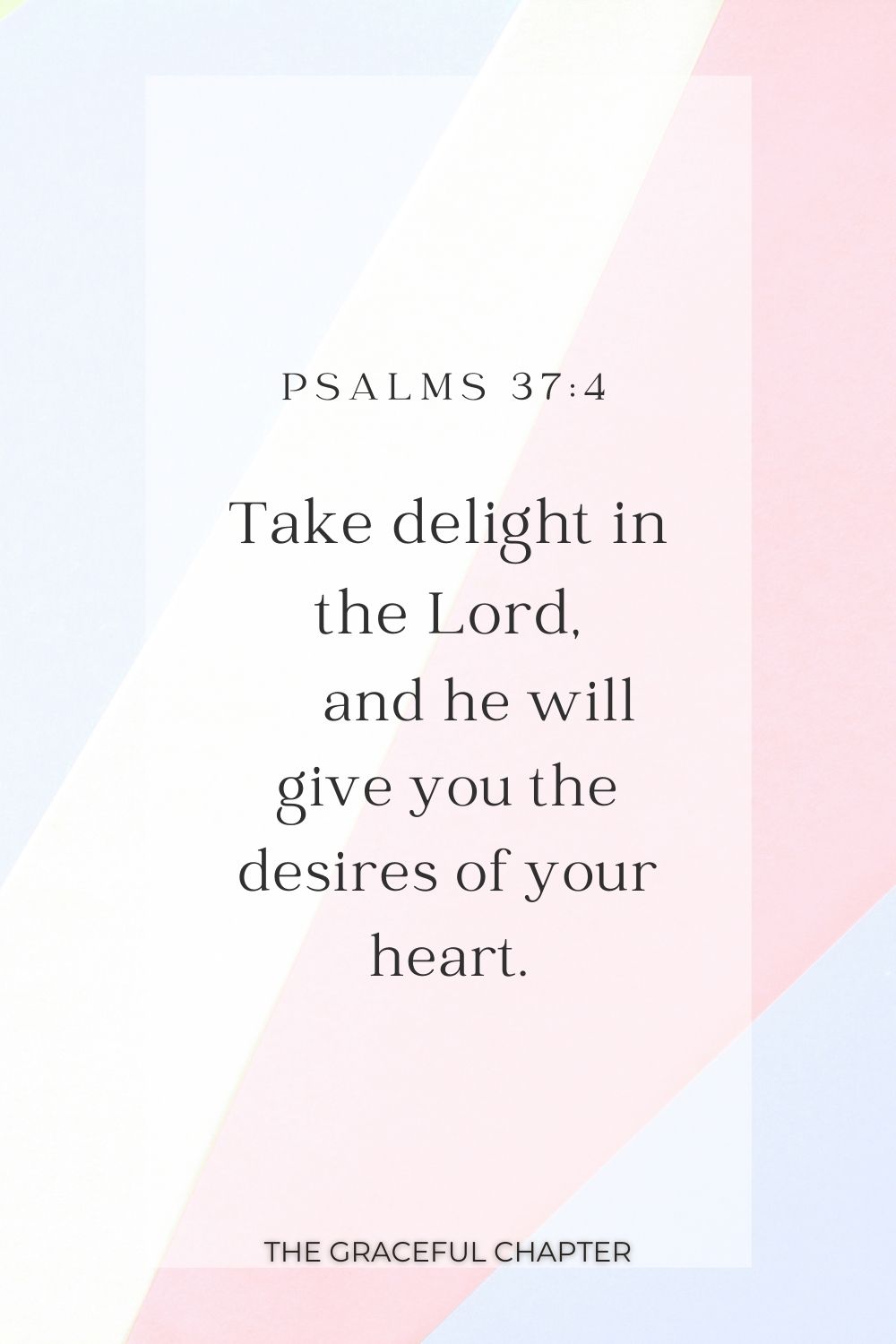 Psalms 37:4
Take delight in the Lord,
and he will give you the desires of your heart.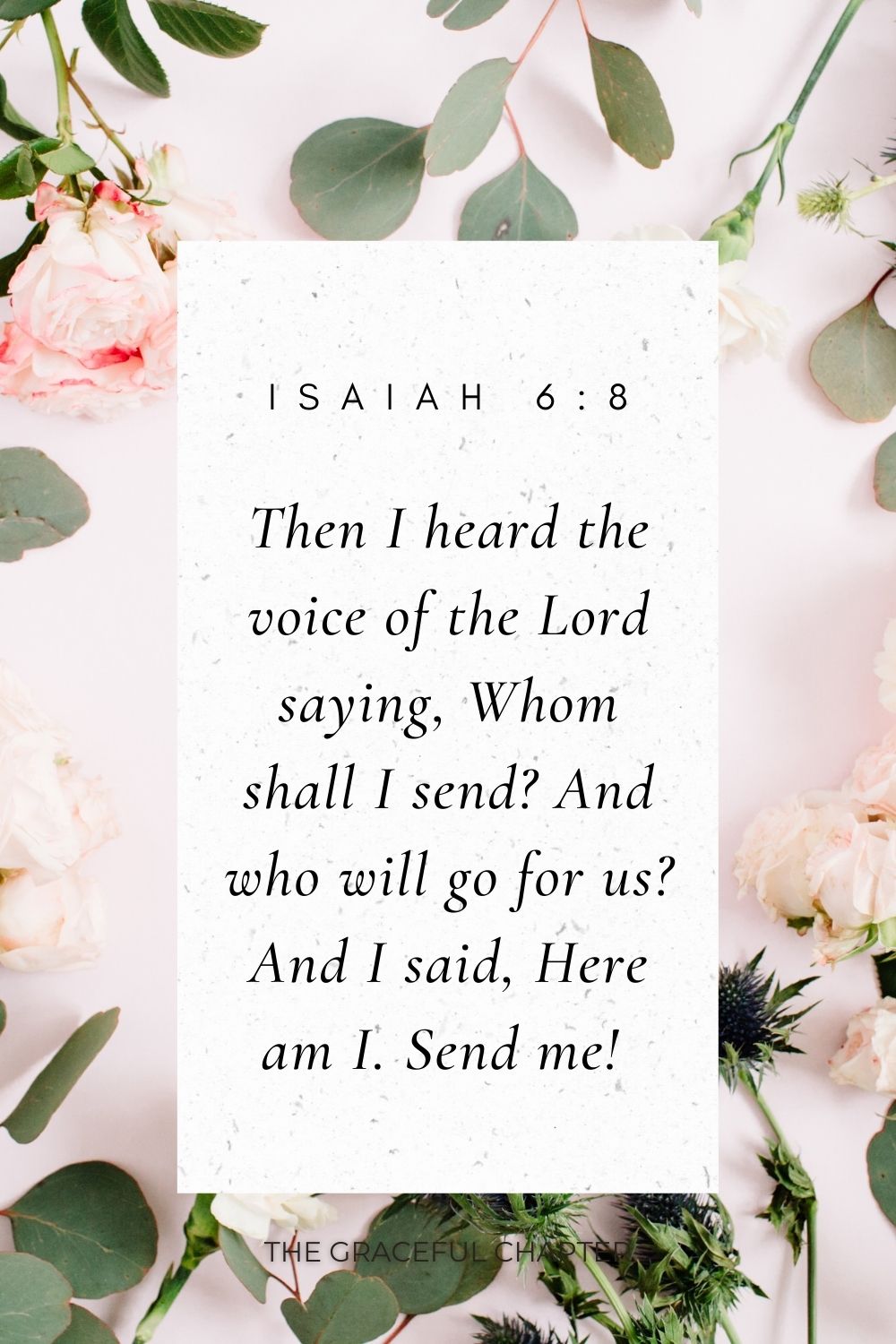 Isaiah 6:8
Then I heard the voice of the Lord saying, Whom shall I send? And who will go for us? And I said, Here am I. Send me!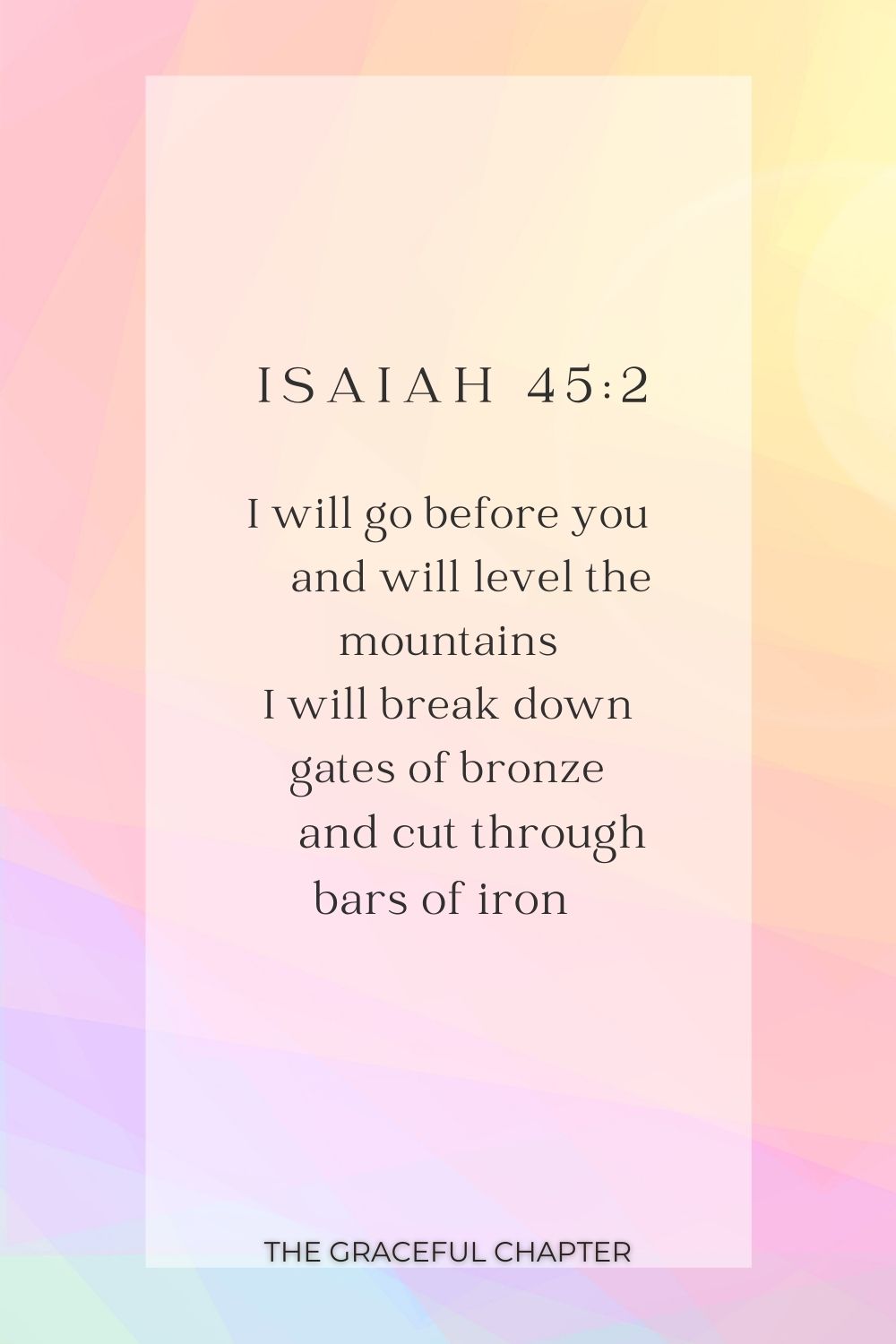 Isaiah 45:2
I will go before you
and will level the mountains
I will break down gates of bronze
and cut through bars of iron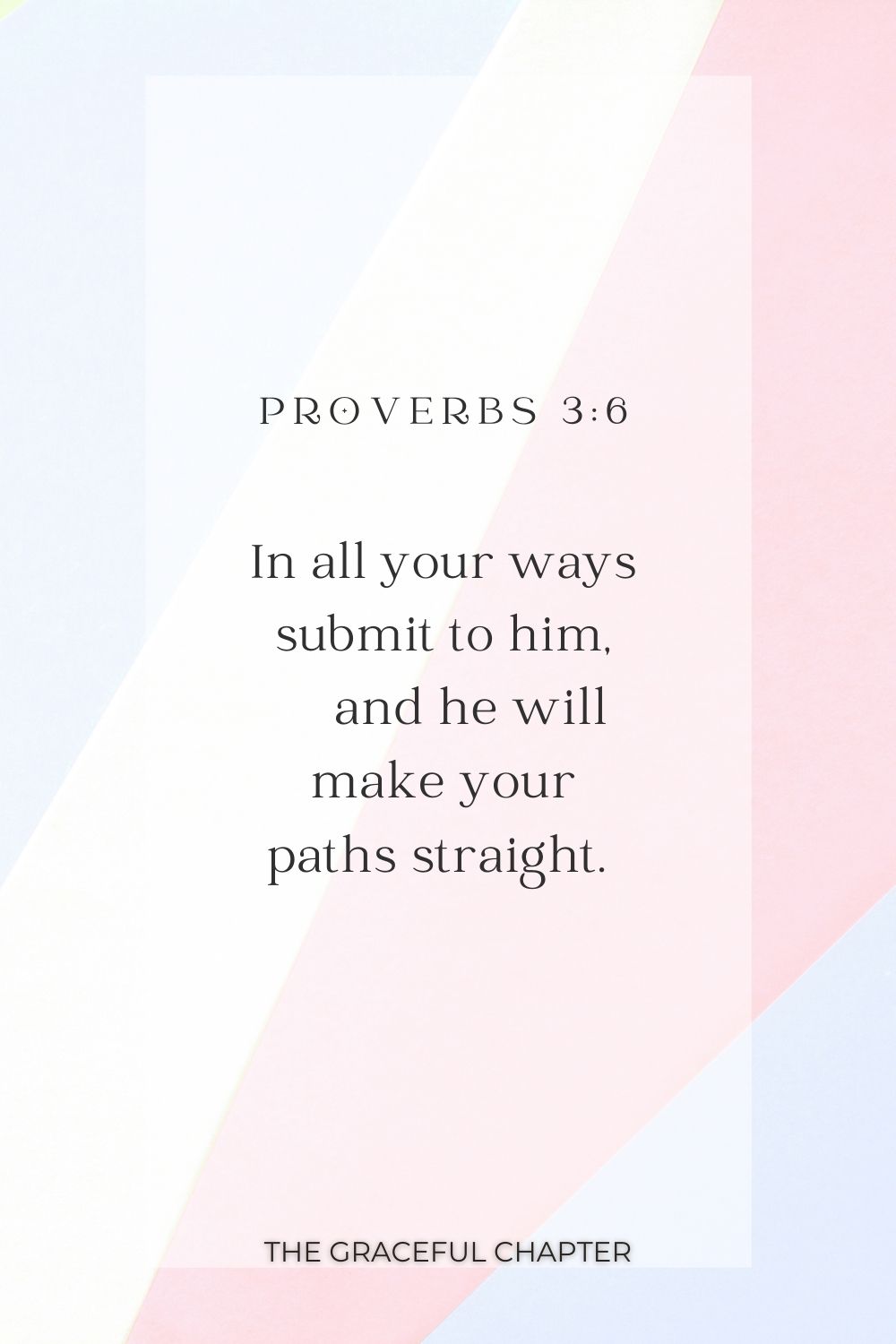 Proverbs 3:6
In all your ways submit to him,
and he will make your paths straight.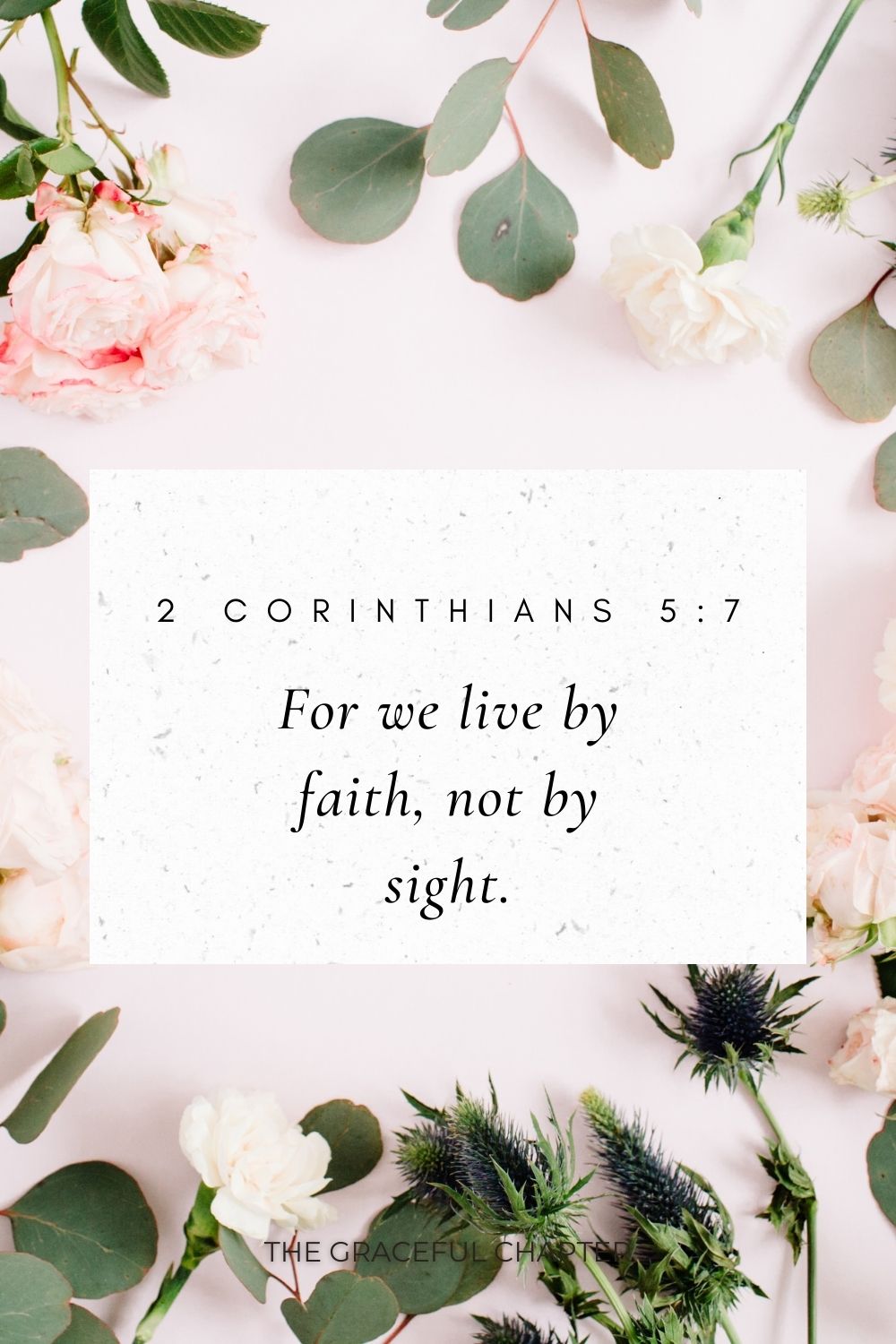 2 Corinthians 5:7
For we live by faith, not by sight.

Isaiah 43:2
When you pass through the waters,
I will be with you;
and when you pass through the rivers,
they will not sweep over you.
When you walk through the fire,
you will not be burned;
the flames will not set you ablaze.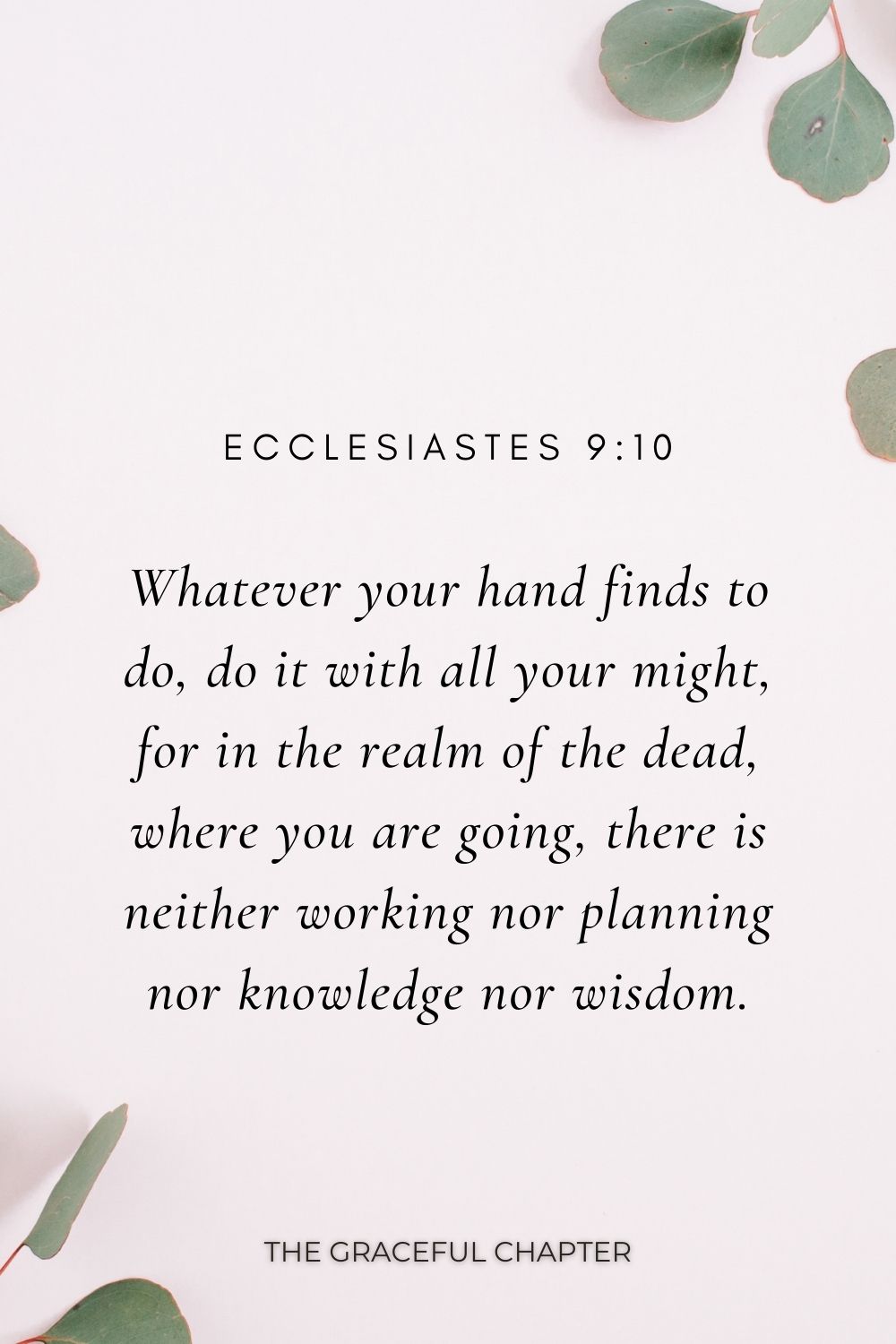 Ecclesiastes 9:10
Whatever your hand finds to do, do it with all your might, for in the realm of the dead, where you are going, there is neither working nor planning nor knowledge nor wisdom.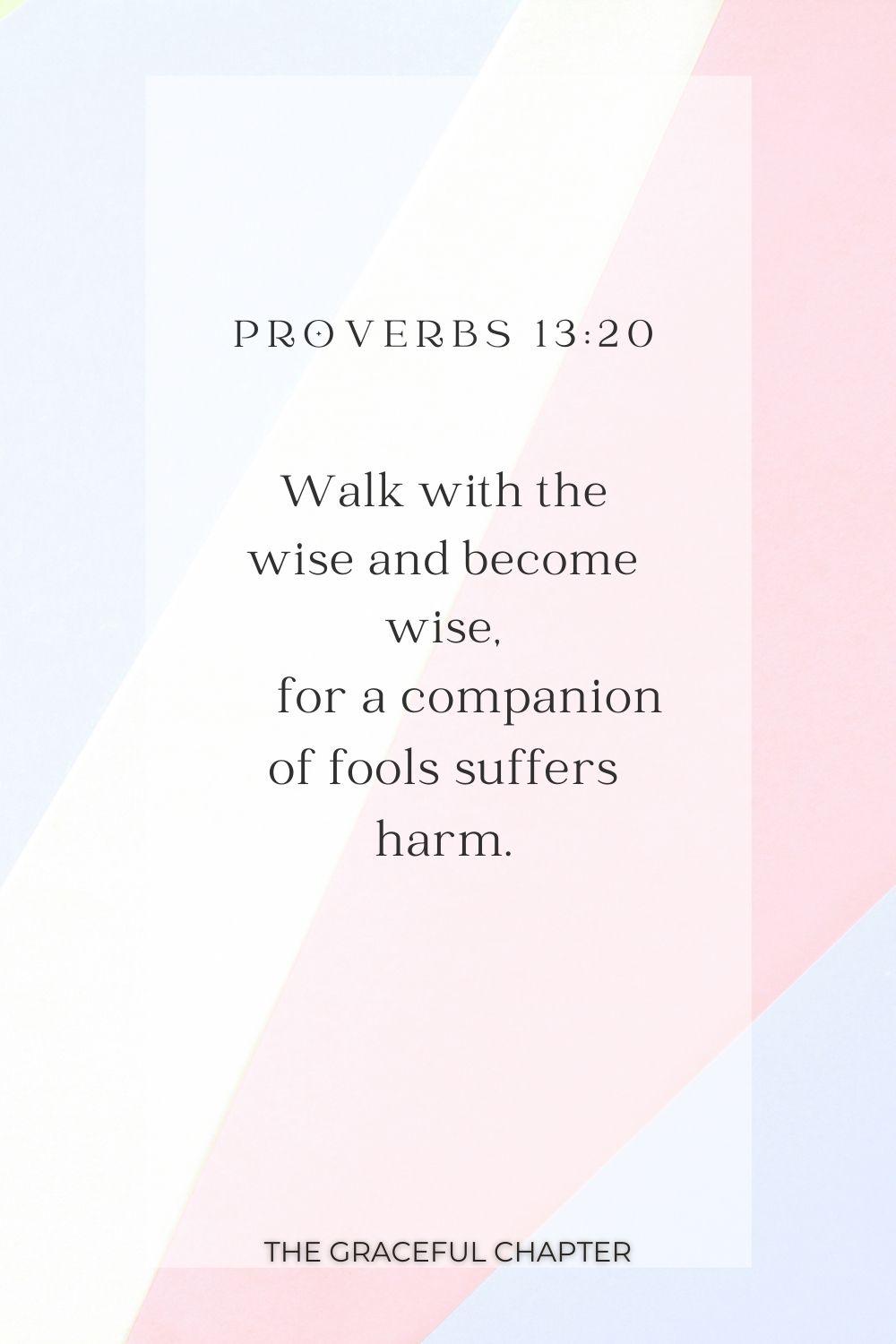 Proverbs 13:20
Walk with the wise and become wise,
for a companion of fools suffers harm.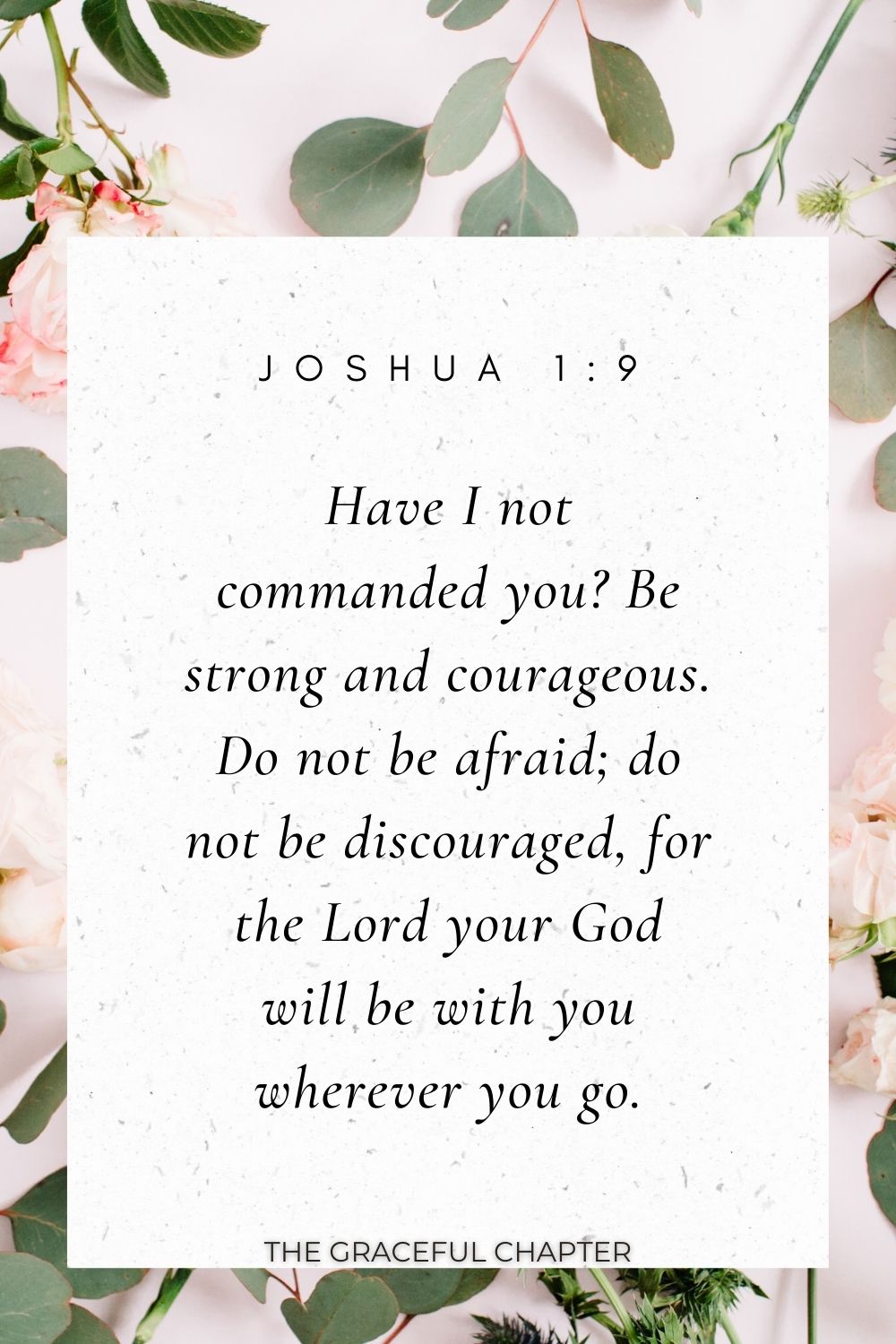 Joshua 1:9
Have I not commanded you? Be strong and courageous. Do not be afraid; do not be discouraged, for the Lord your God will be with you wherever you go.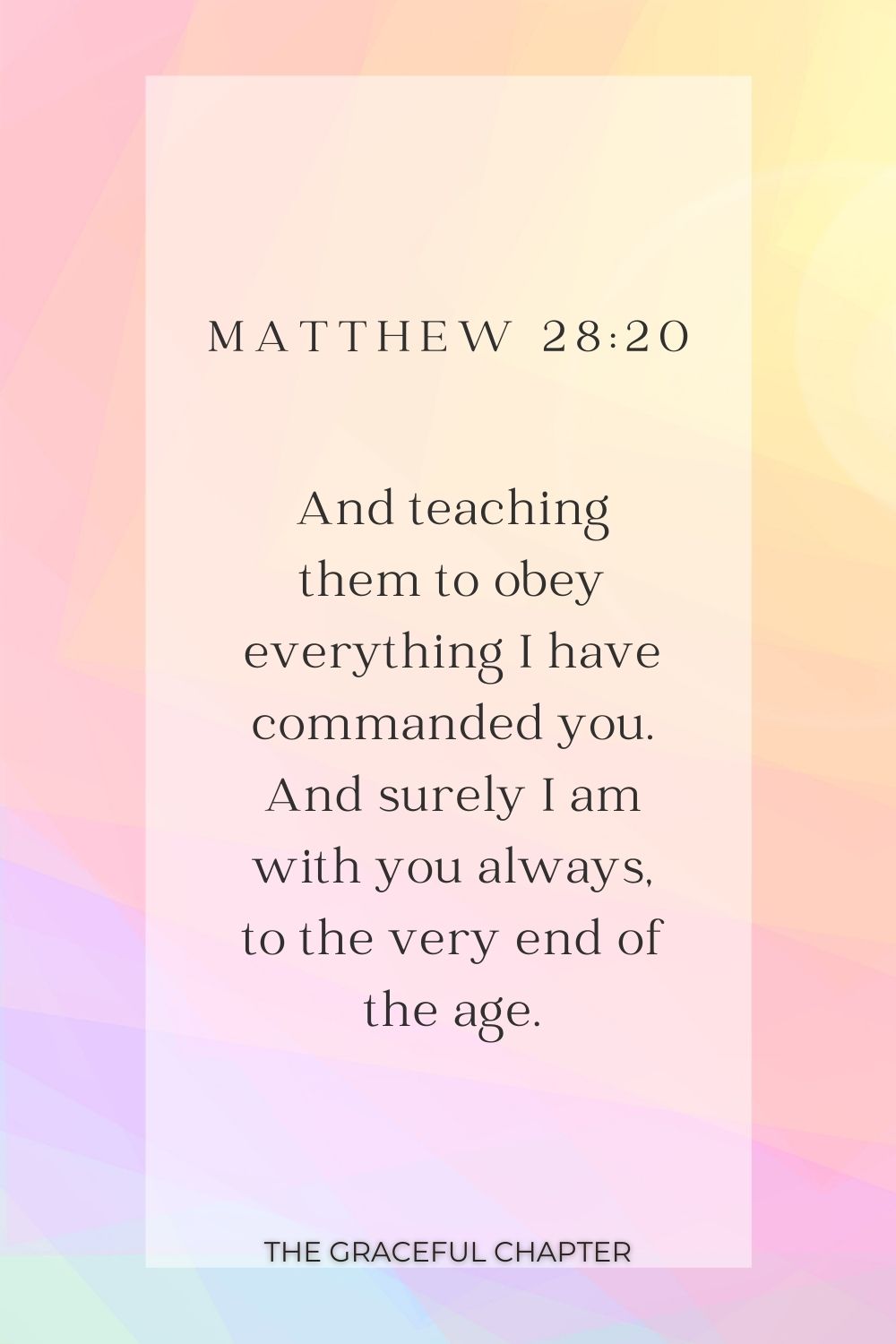 Matthew 28:20
And teaching them to obey everything I have commanded you. And surely I am with you always, to the very end of the age.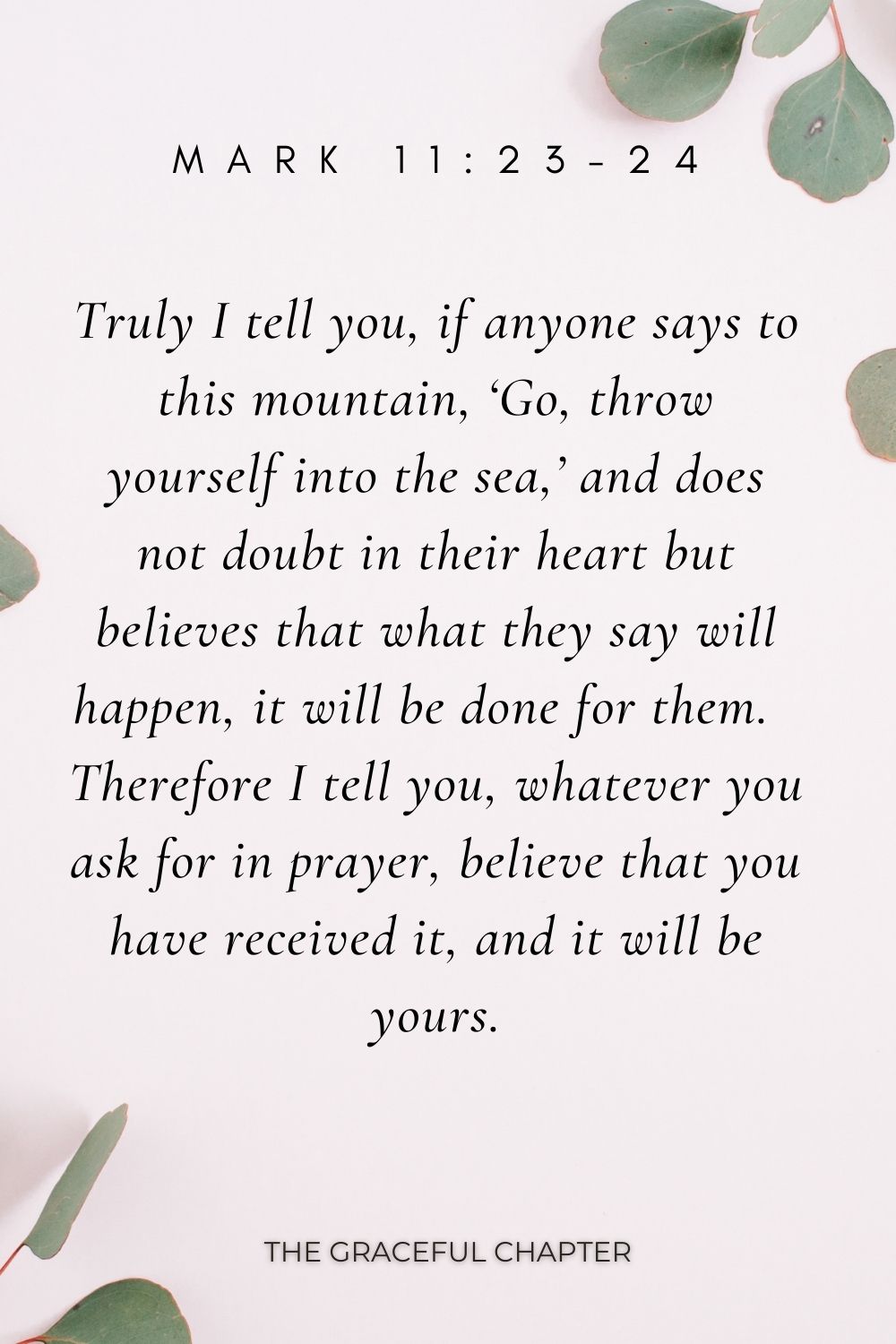 Mark 11:23-24
Truly I tell you, if anyone says to this mountain, 'Go, throw yourself into the sea,' and does not doubt in their heart but believes that what they say will happen, it will be done for them. Therefore I tell you, whatever you ask for in prayer, believe that you have received it, and it will be yours.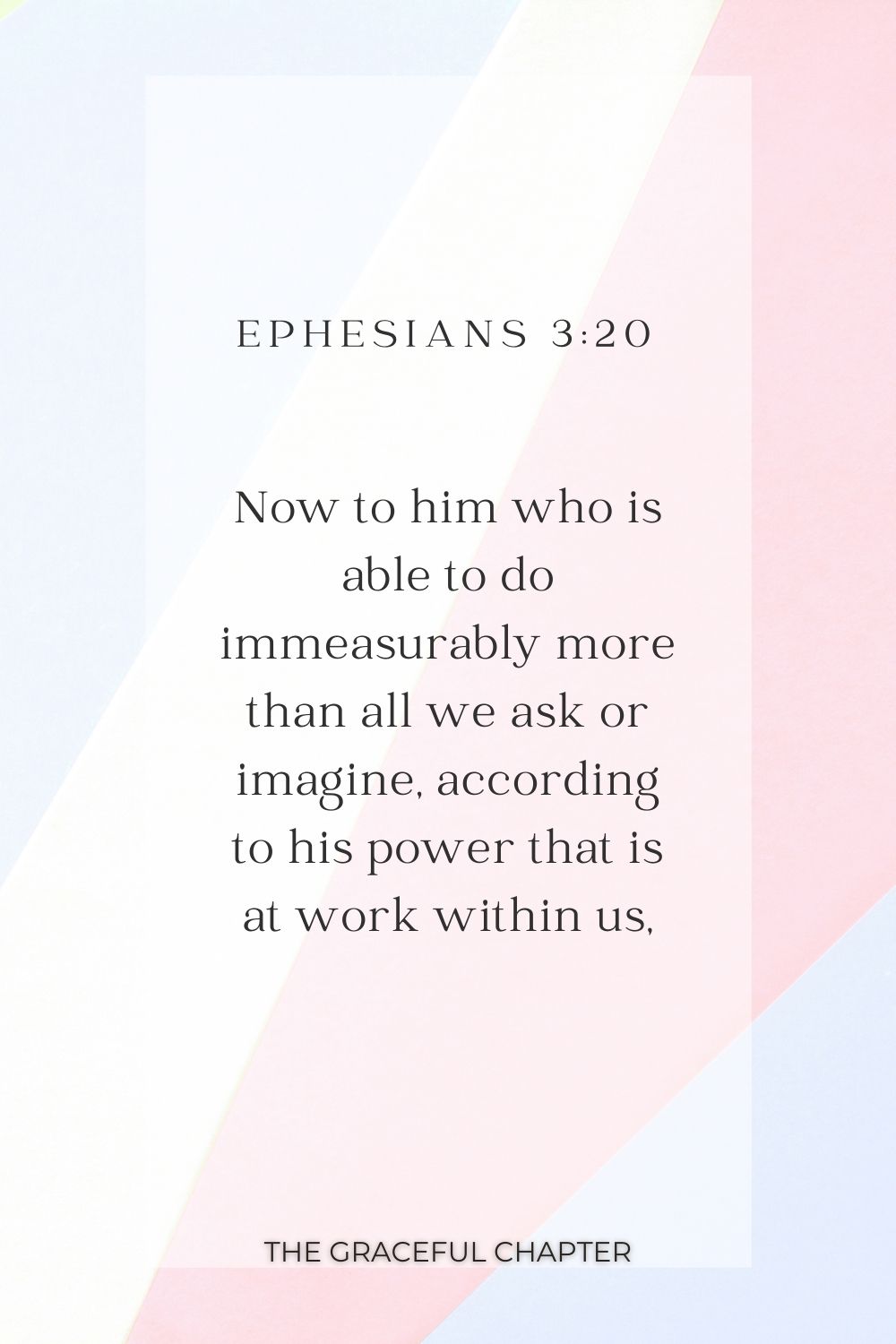 Ephesians 3:20
Now to him who is able to do immeasurably more than all we ask or imagine, according to his power that is at work within us,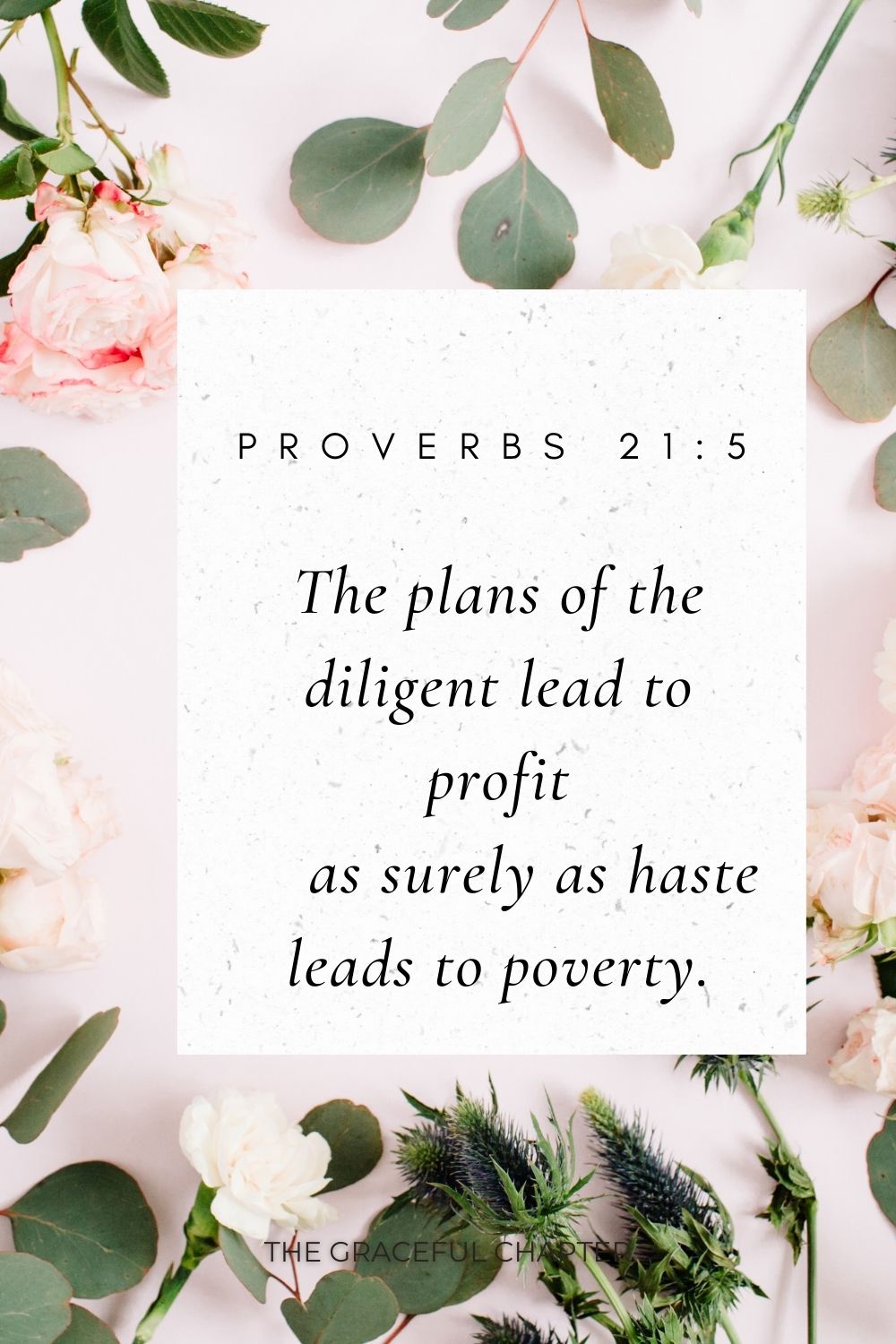 Proverbs 21:5
The plans of the diligent lead to profit
as surely as haste leads to poverty.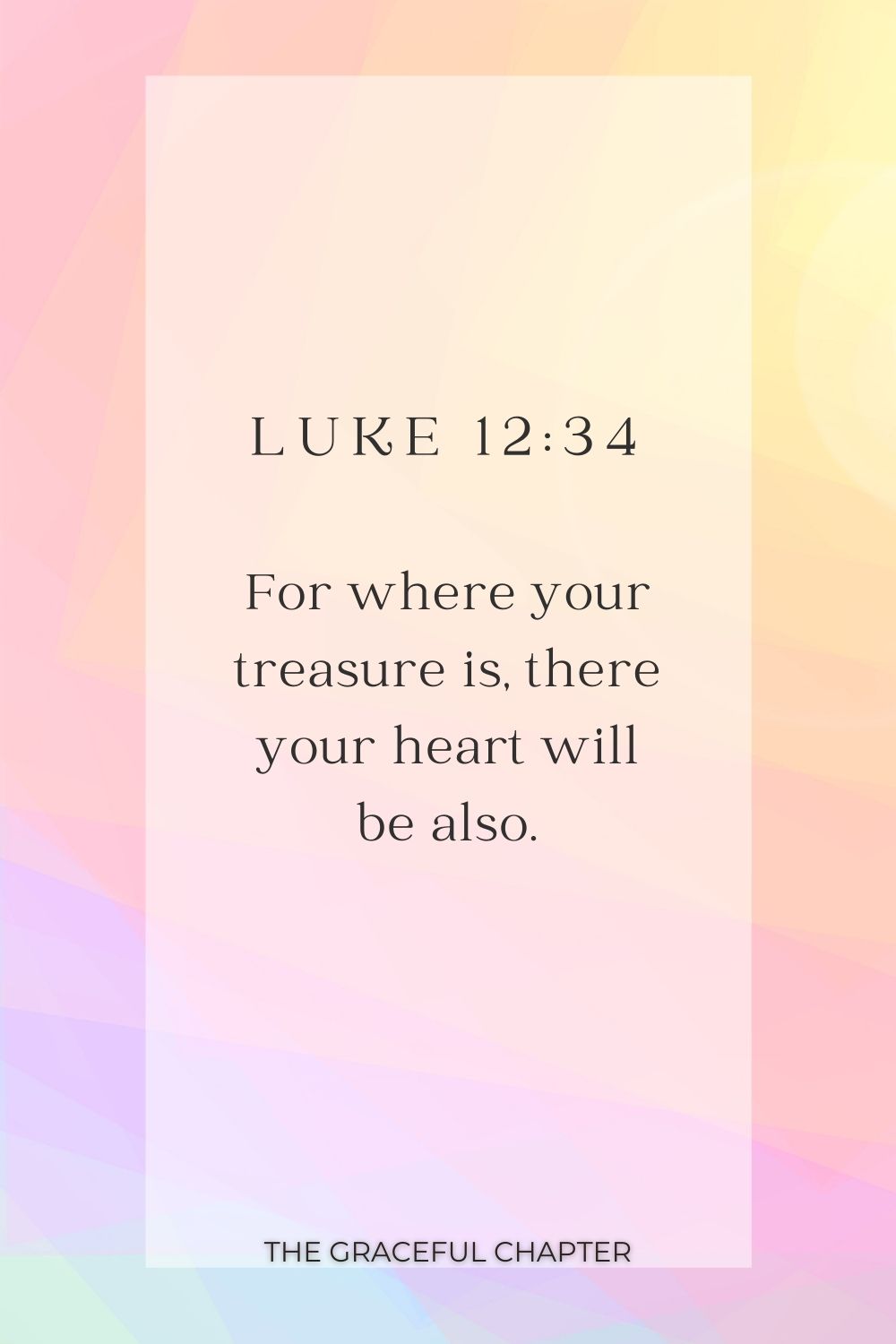 Luke 12:34
For where your treasure is, there your heart will be also.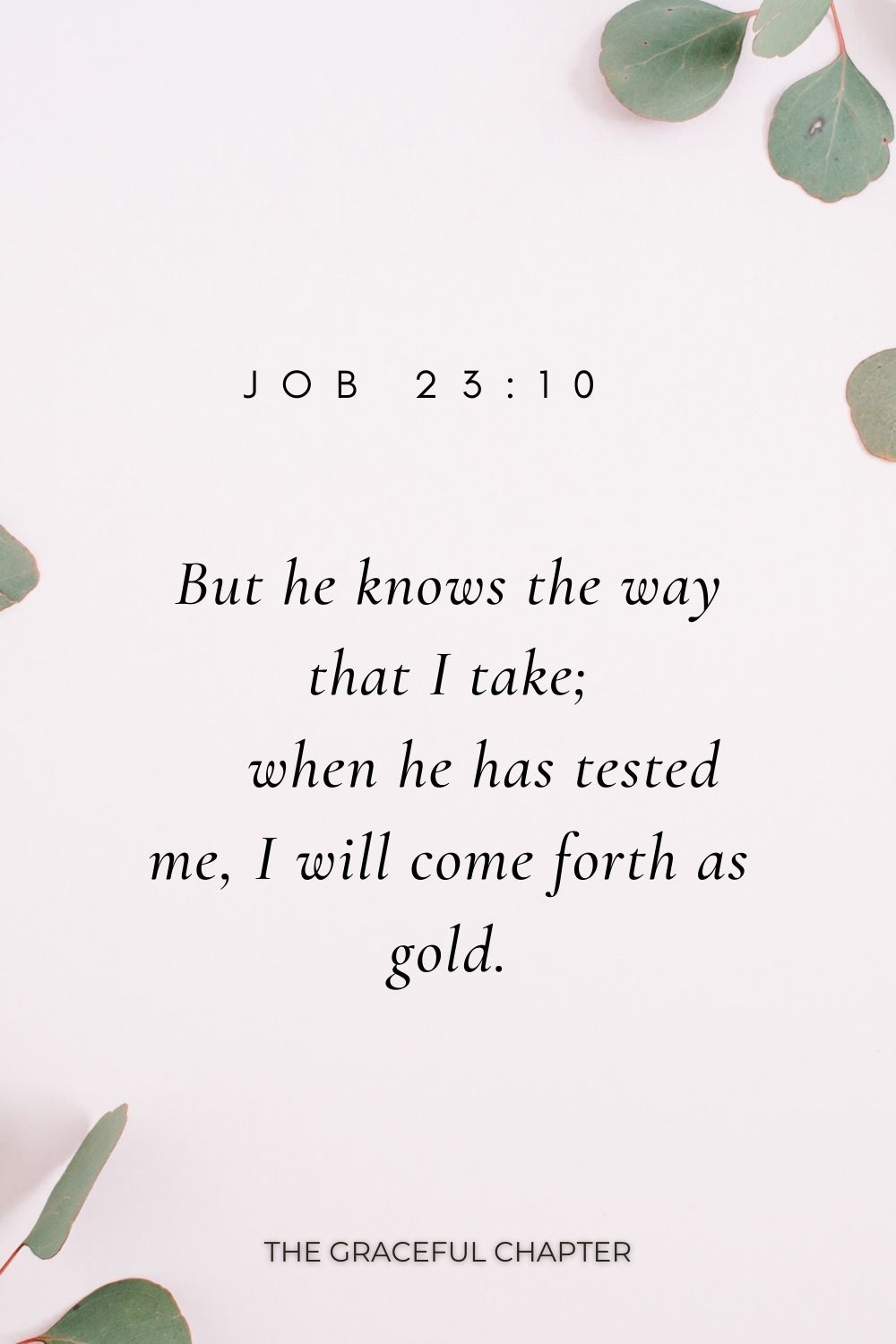 Job 23:10
But he knows the way that I take;
when he has tested me, I will come forth as gold.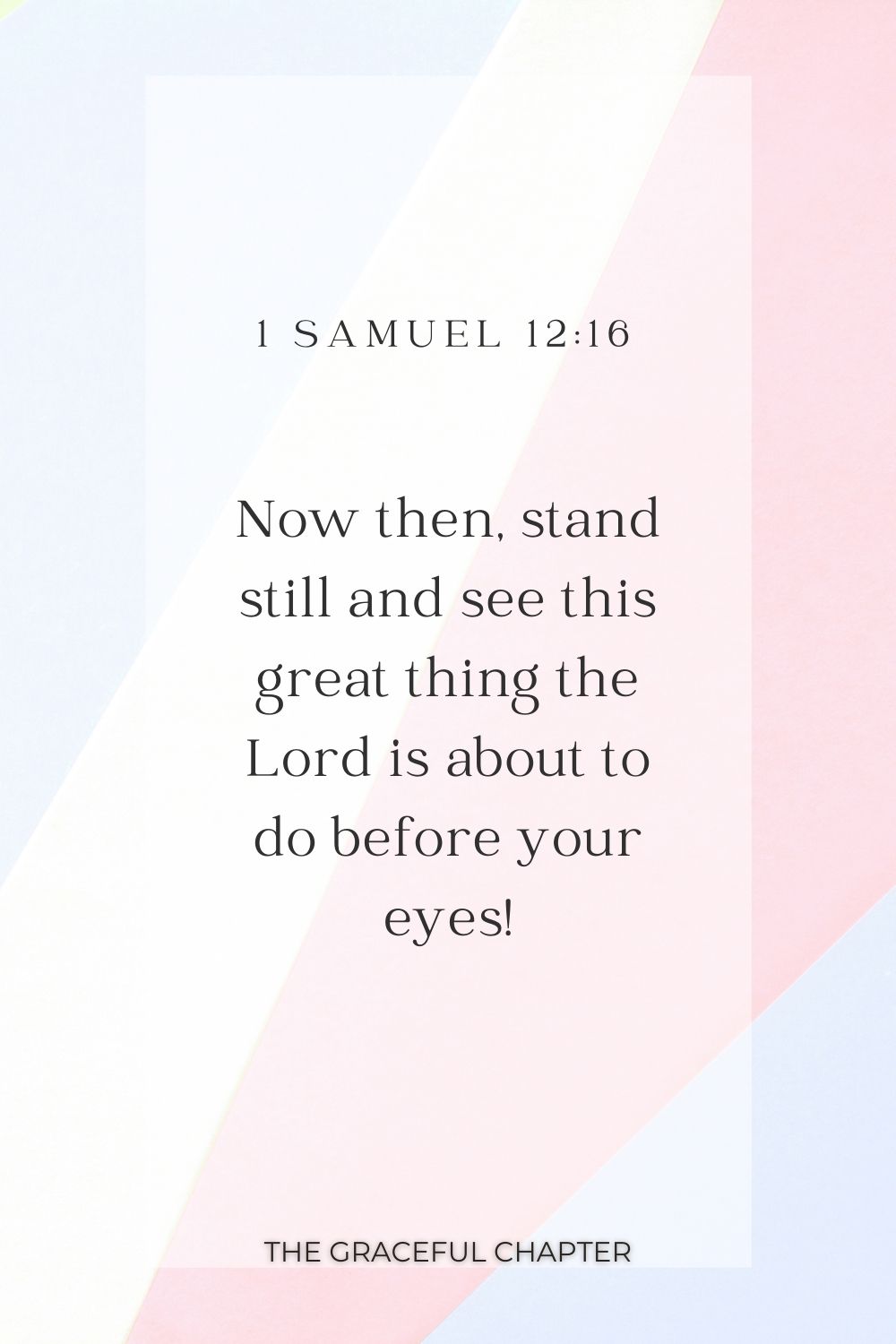 1 Samuel 12:16
Now then, stand still and see this great thing the Lord is about to do before your eyes!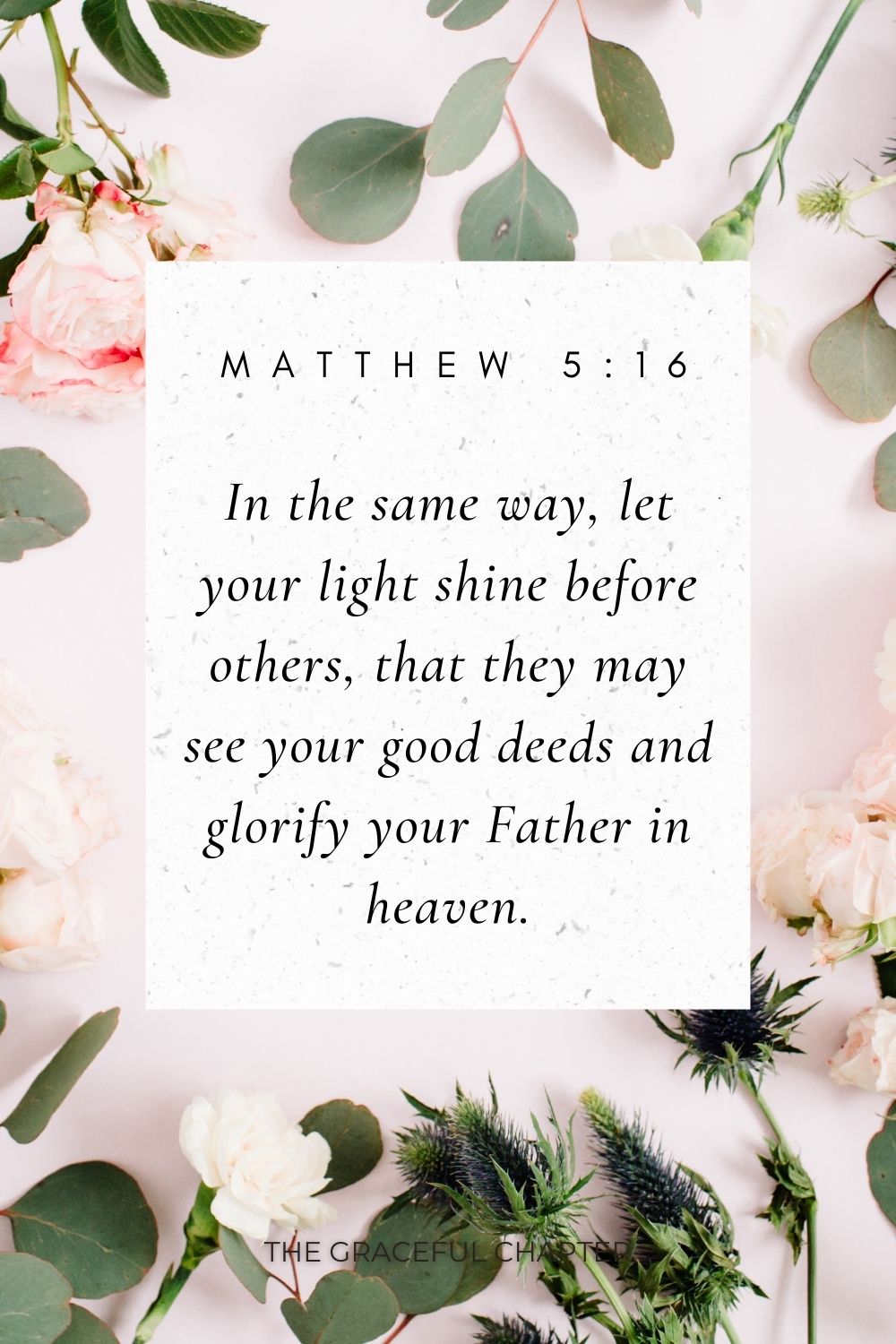 Matthew 5:16
In the same way, let your light shine before others, that they may see your good deeds and glorify your Father in heaven.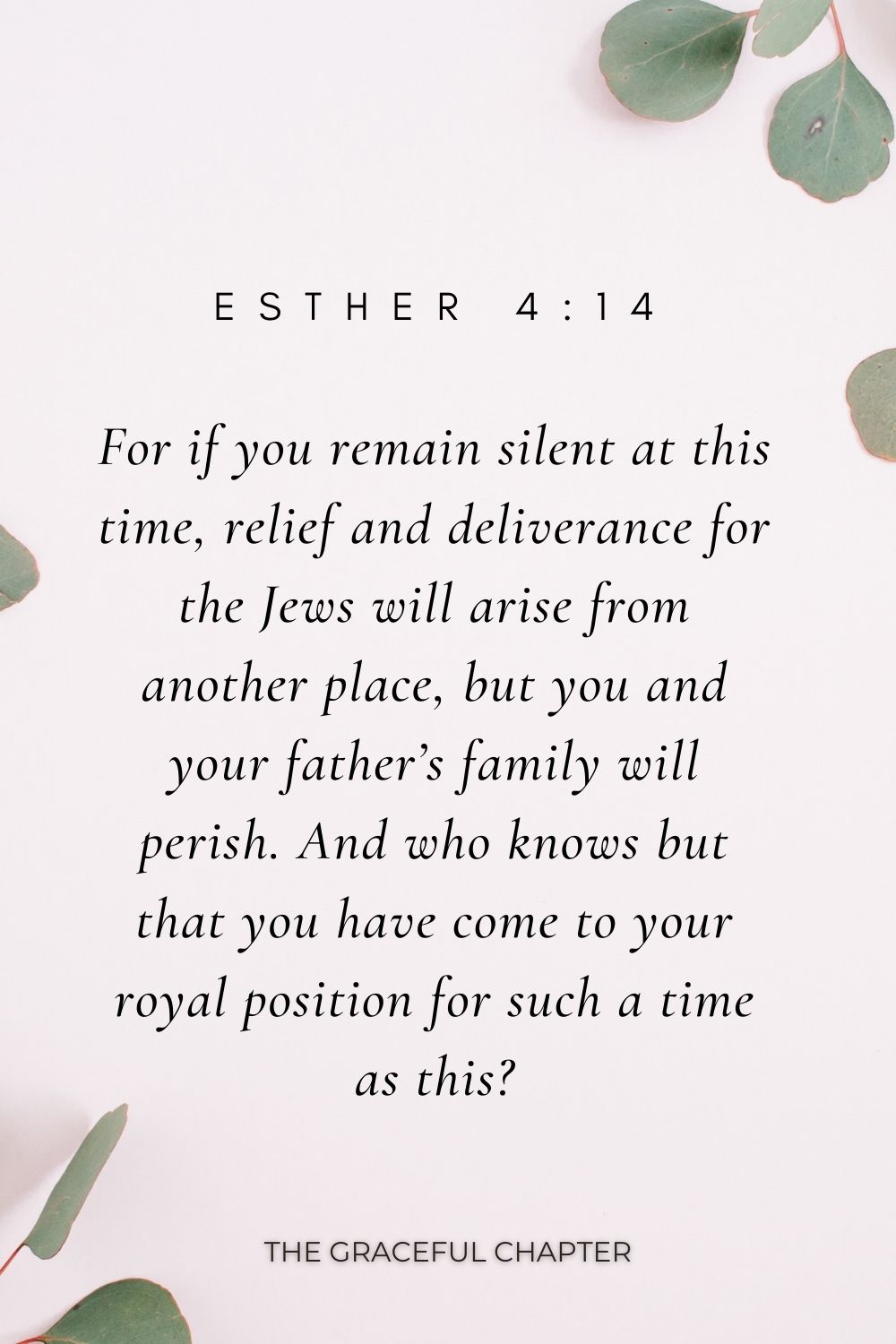 Esther 4:14
For if you remain silent at this time, relief and deliverance for the Jews will arise from another place, but you and your father's family will perish. And who knows but that you have come to your royal position for such a time as this?

Proverbs 31:25
She is clothed with strength and dignity;
she can laugh at the days to come.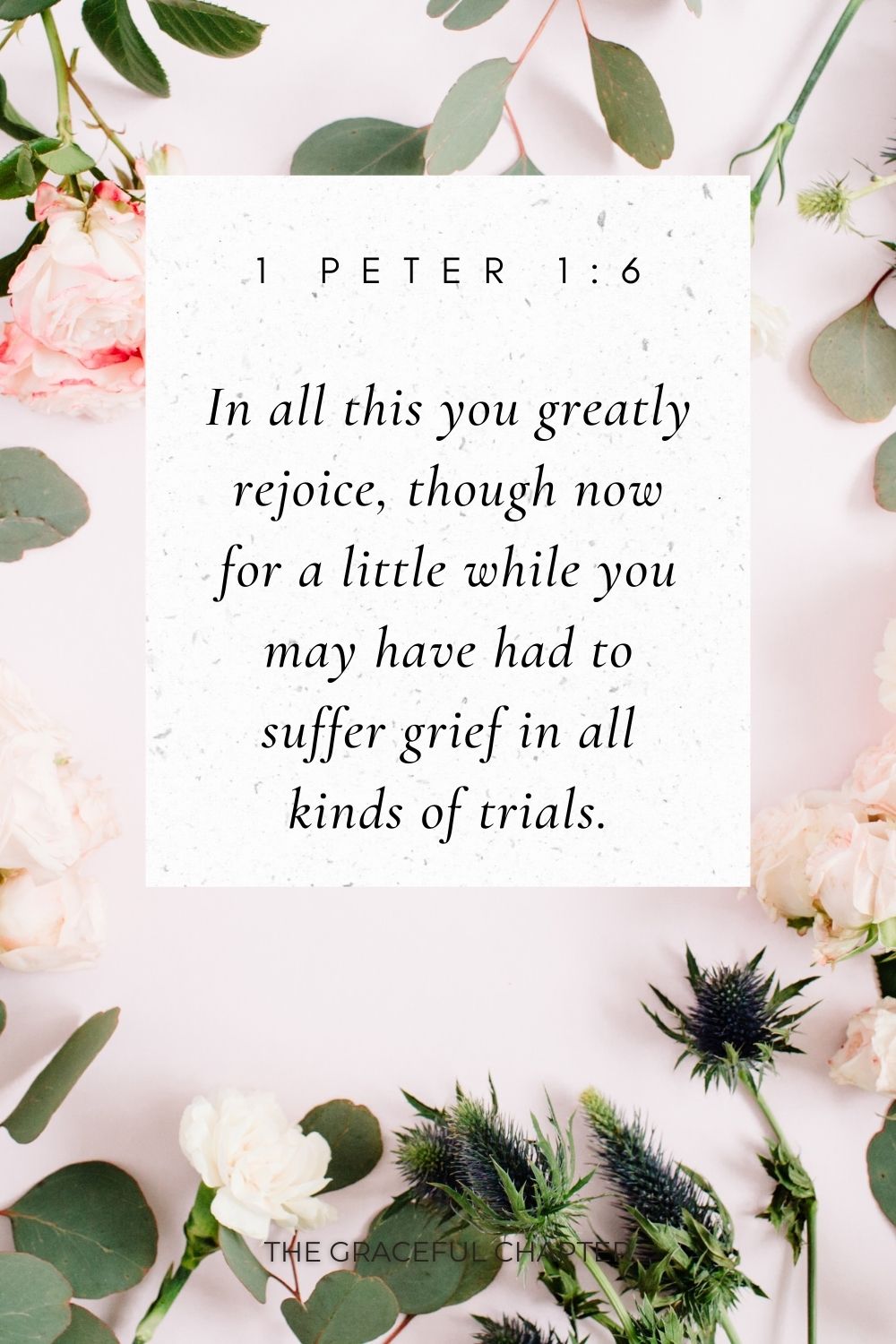 1 Peter 1:6
In all this you greatly rejoice, though now for a little while you may have had to suffer grief in all kinds of trials.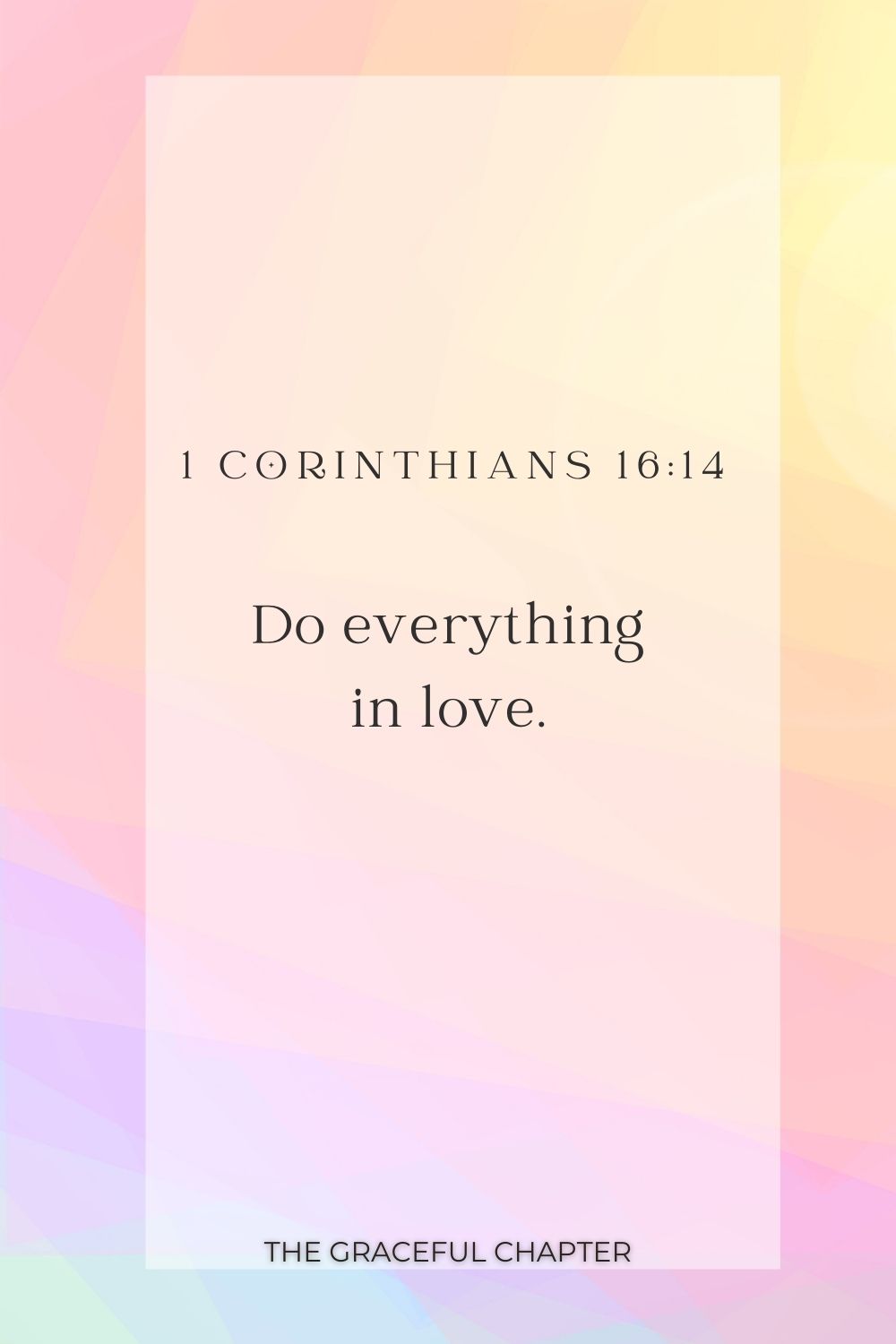 1 Corinthians 16:14
Do everything in love.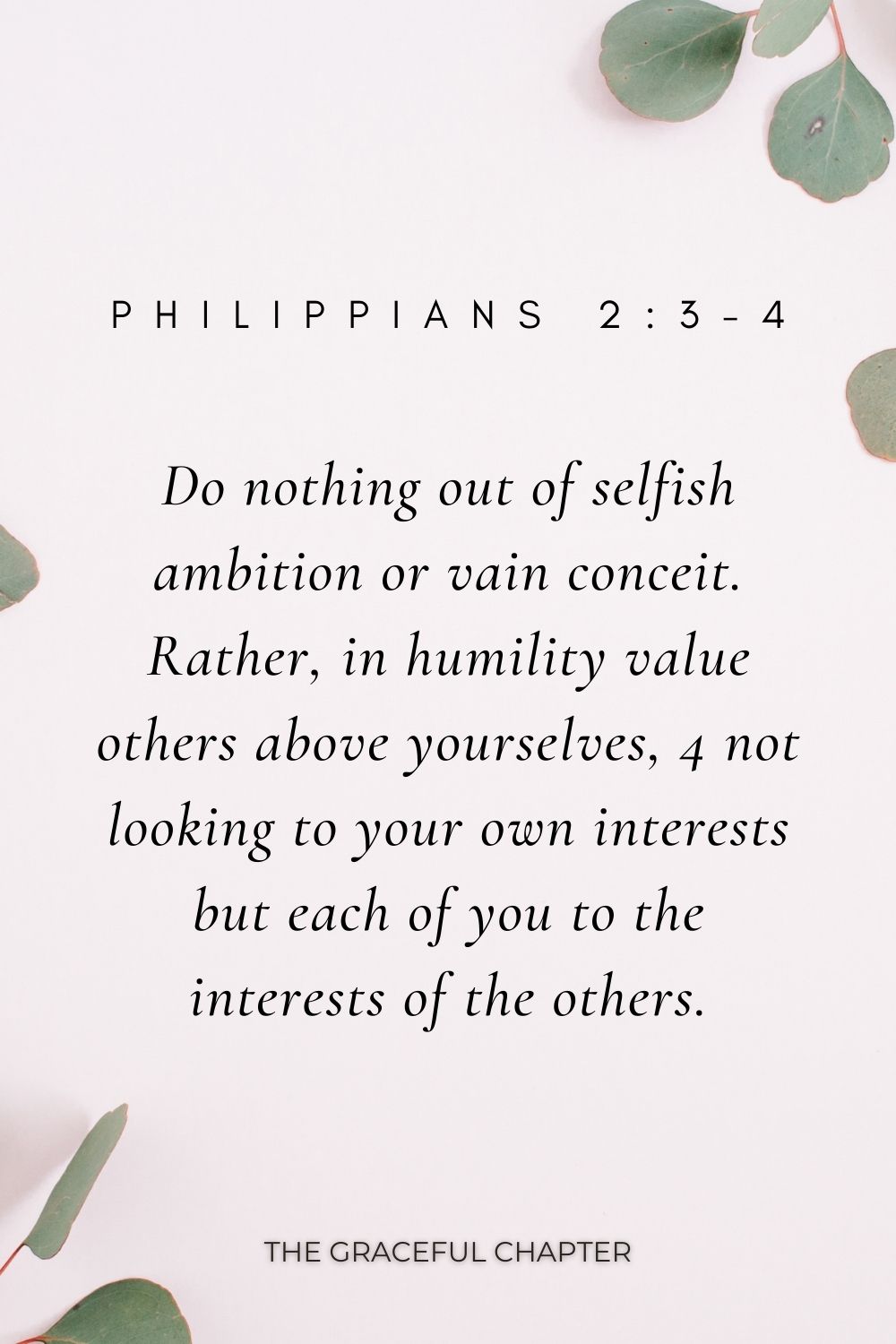 Philippians 2:3-4
Do nothing out of selfish ambition or vain conceit. Rather, in humility value others above yourselves, not looking to your own interests but each of you to the interests of the others.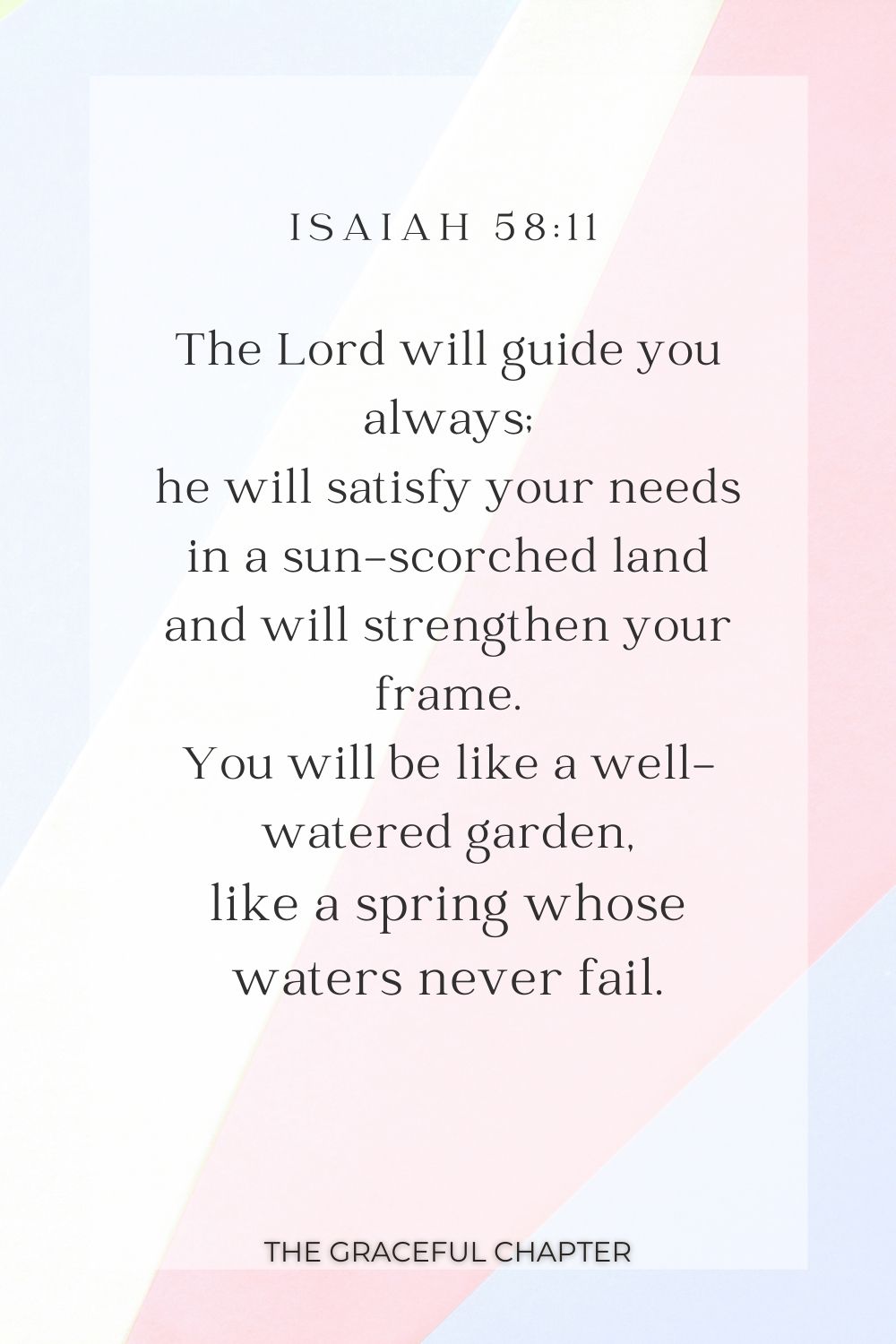 Isaiah 58:11
The Lord will guide you always;
he will satisfy your needs in a sun-scorched land
and will strengthen your frame.
You will be like a well-watered garden,
like a spring whose waters never fail.

Ecclesiastes 3:1
There is a time for everything,
and a season for every activity under the heavens: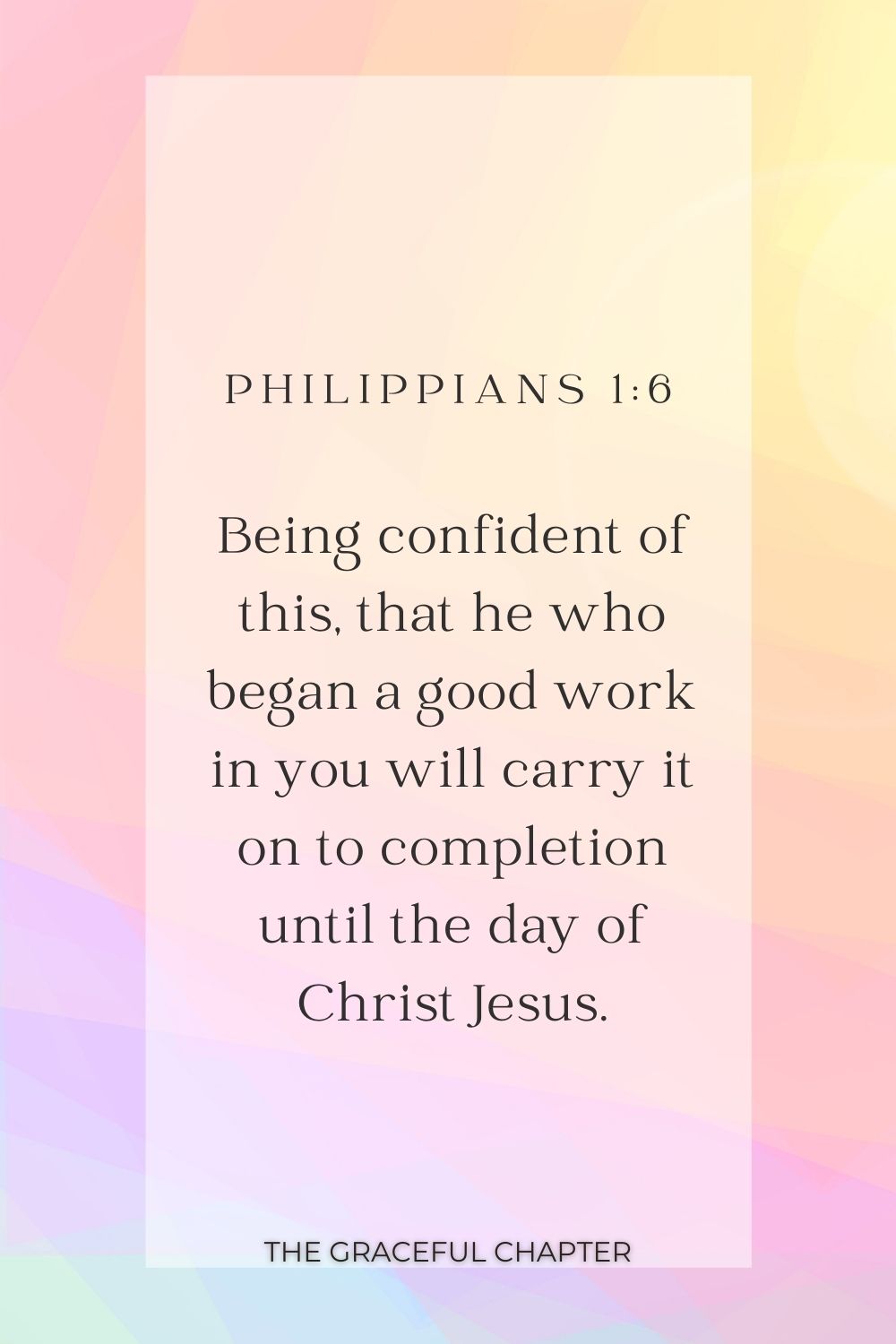 Philippians 1:6
Being confident of this, that he who began a good work in you will carry it on to completion until the day of Christ Jesus.

2 Timothy 2:15
Do your best to present yourself to God as one approved, a worker who does not need to be ashamed and who correctly handles the word of truth.

2 Timothy 4:17
But the Lord stood at my side and gave me strength, so that through me the message might be fully proclaimed and all the Gentiles might hear it. And I was delivered from the lion's mouth.
2 Timothy 4:17
Psalms 34:14
Turn from evil and do good;
seek peace and pursue it.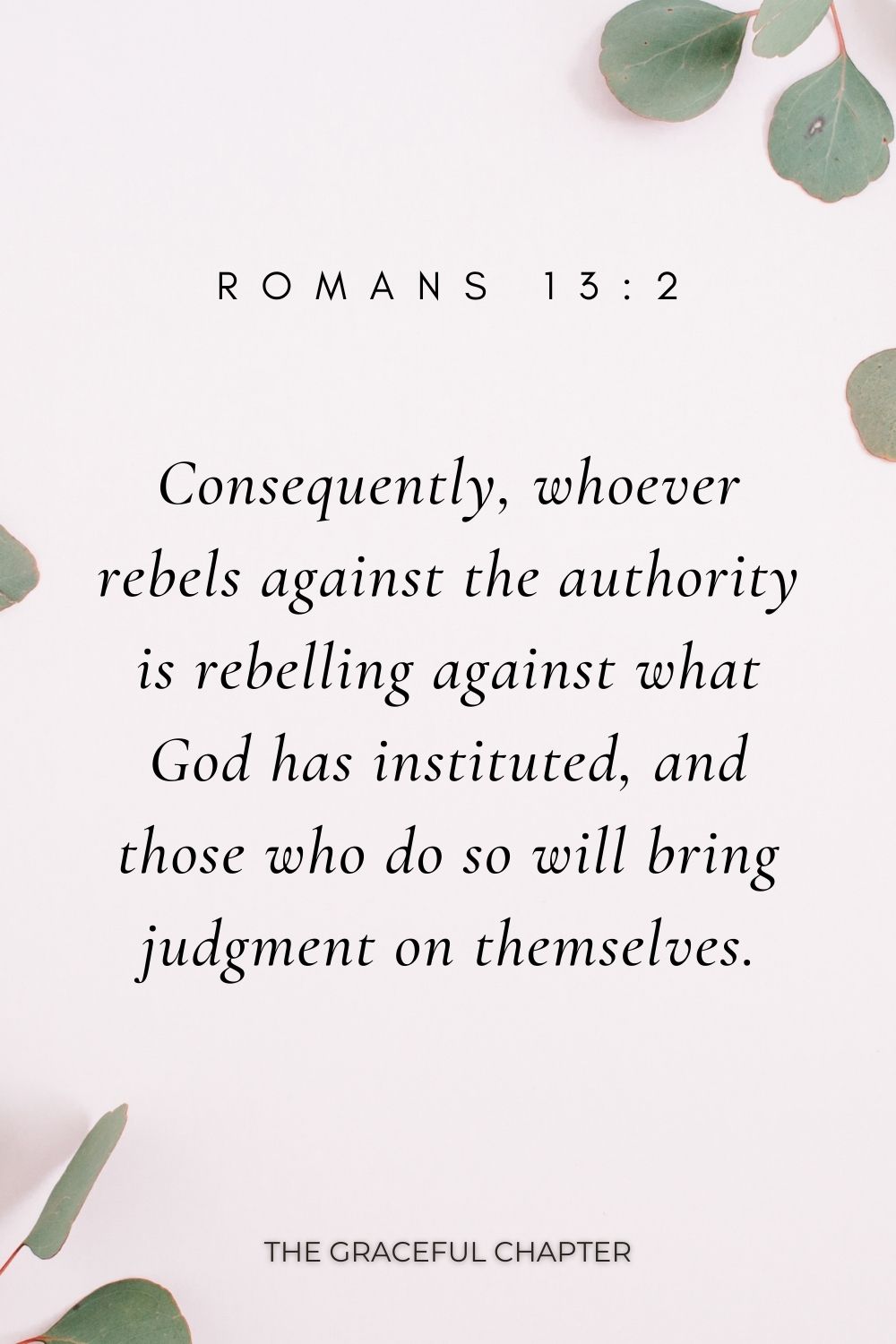 Romans 13:2
Consequently, whoever rebels against the authority is rebelling against what God has instituted, and those who do so will bring judgment on themselves.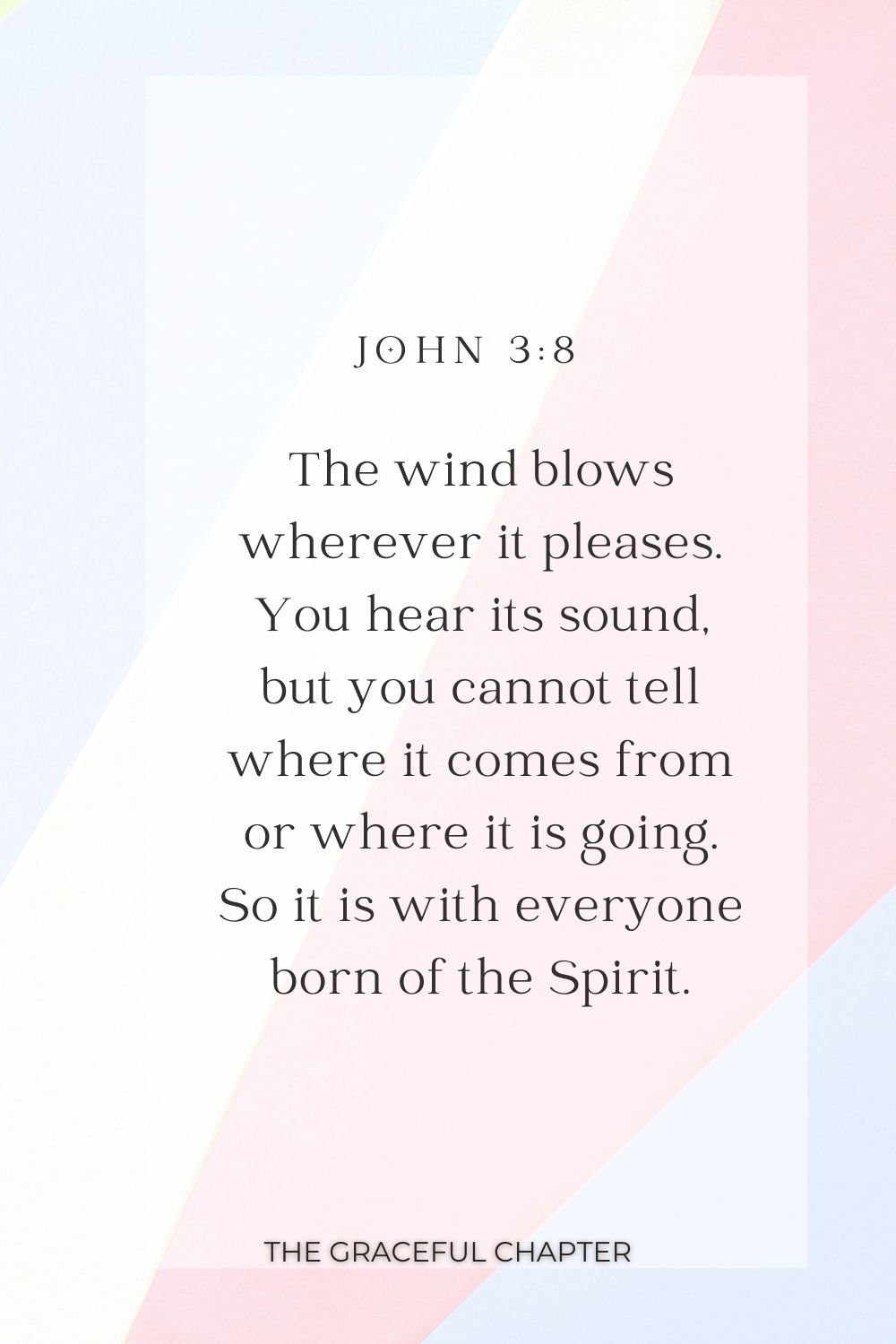 John 3:8
The wind blows wherever it pleases. You hear its sound, but you cannot tell where it comes from or where it is going. So it is with everyone born of the Spirit.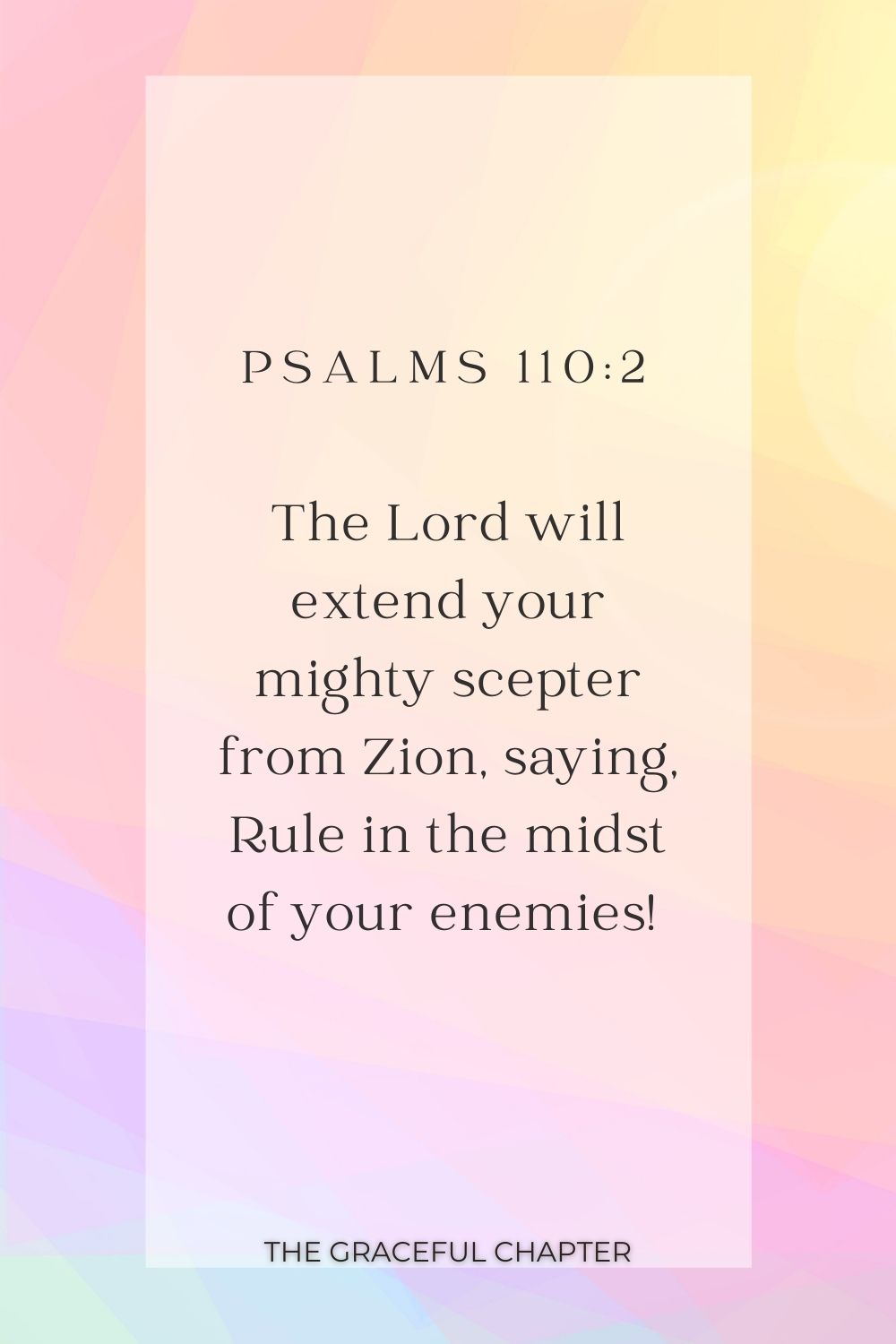 Psalms 110:2
The Lord will extend your mighty scepter from Zion, saying, Rule in the midst of your enemies!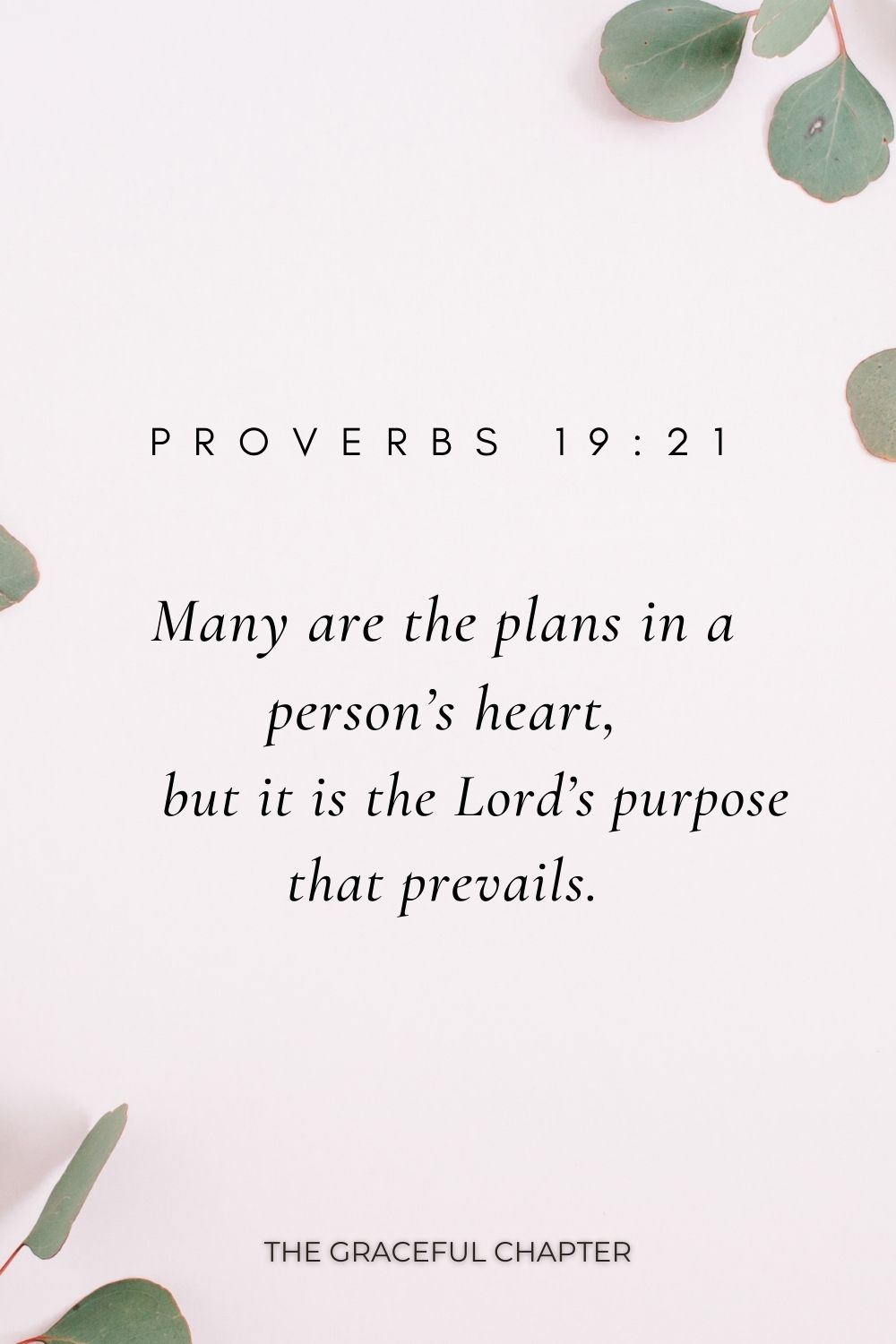 Proverbs 19:21
Many are the plans in a person's heart,
but it is the Lord's purpose that prevails.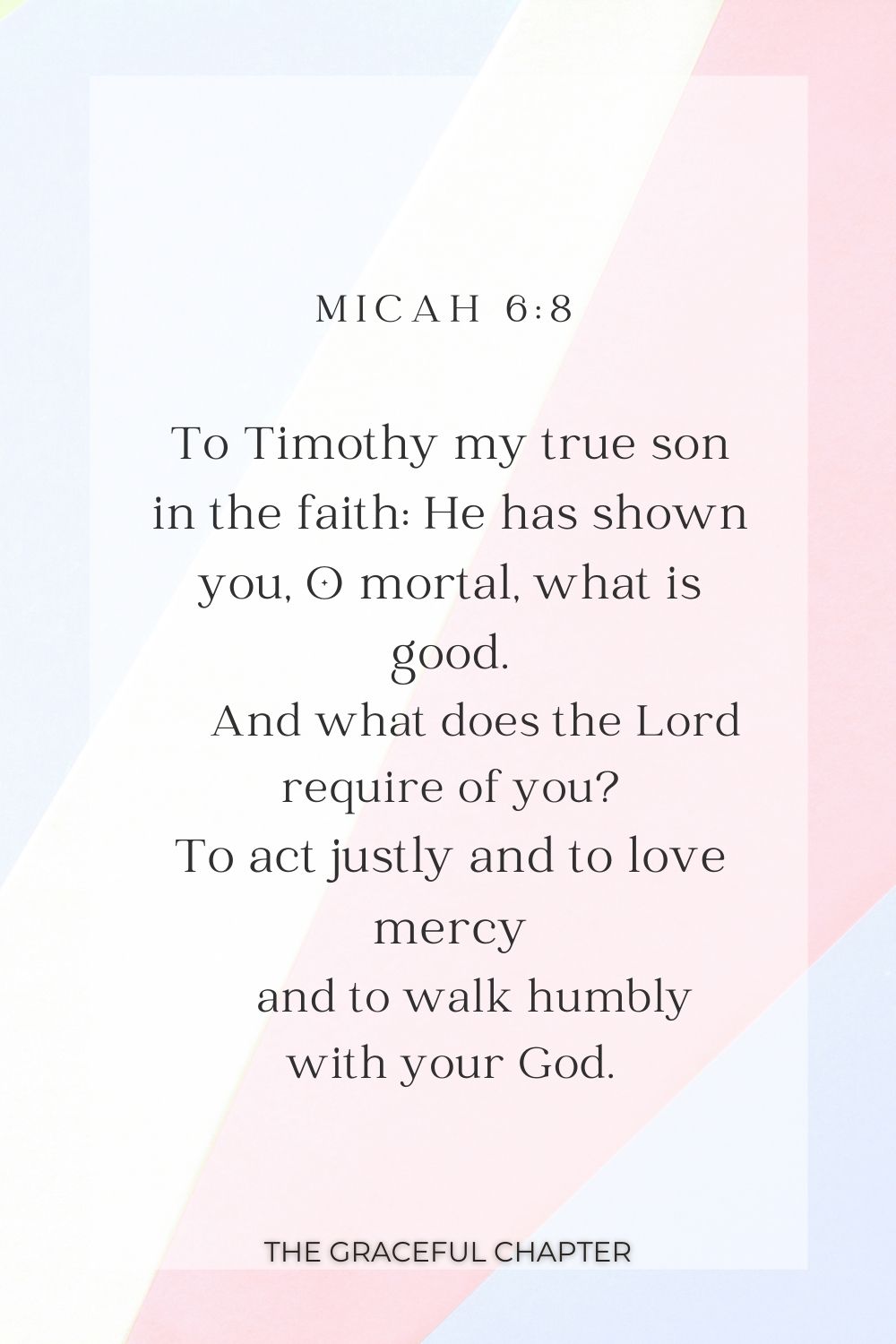 Micah 6:8
To Timothy my true son in the faith: He has shown you, O mortal, what is good.
And what does the Lord require of you?
To act justly and to love mercy
and to walk humbly with your God.

Prayer for graduates
Heavenly Father,
We thank you for the life of these graduates
Thank you for seeing them through school
We dedicate their lives to you now,
We pray that you will continue to be their guide and protector
Help them to live a godly life that will bring glory and honor to your name
Open up their hearts and their minds to you, so they will know you and please you
Fill them with hope and confidence for the future
Order their steps and lead them to the future that you have planned for them
In Jesus' name,
Amen