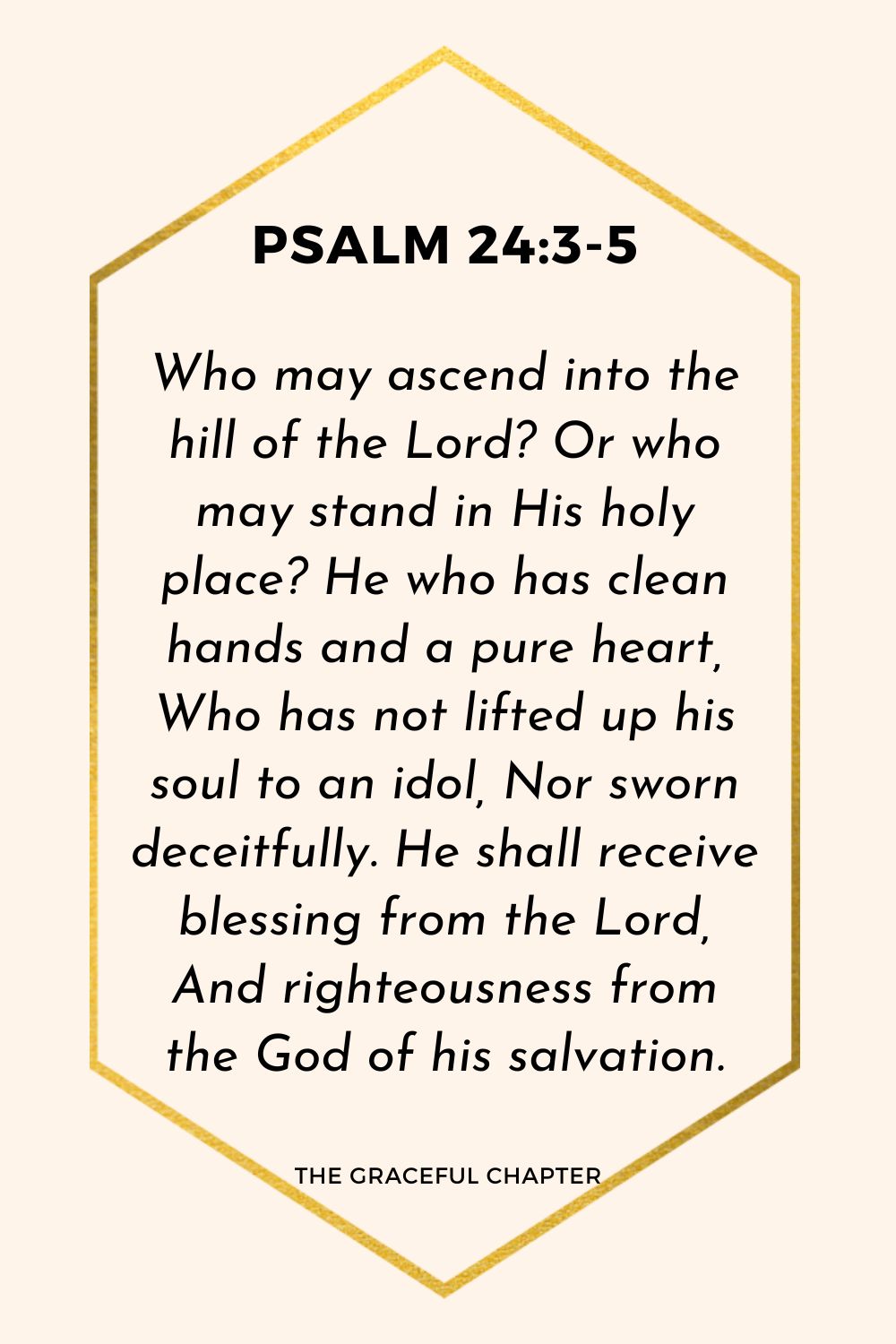 Verse – Psalm 24:3-5
Who may ascend into the hill of the Lord? Or who may stand in His holy place? He who has clean hands and a pure heart, Who has not lifted up his soul to an idol, Nor sworn deceitfully. He shall receive blessing from the Lord, And righteousness from the God of his salvation.
Reflection – Psalm 24:3-5 – In His Presence
When you visit an exclusive place on earth like a palace, the Vatican, or a holy place of worship, you are expected to be on noble behavior and presentation. Not everyone is allowed in these places because of the reverence we give to those who dwell in such places.
In some cultures, you will not be allowed to see the King unless you make some sacrifices and prove that you are of noble background and without fault. Once you are allowed in, there is a code of conduct by which you must abide if you do not want to get into trouble. These codes ensure that the honor and respect associated with these establishments are not tarnished or tampered with.
If you want to be in the presence of the Most High God, your soul must be clean. Your heart must be pure and without blemish. Moses was allowed in the presence of God because he loved him wholeheartedly and had not offered up his soul to any idols.
If we live for the Lord alone and do not whore out our souls to other deities, he will see us fit and worthy to be in his presence. He knows what is within us and so we cannot deceive him. Only God knows the righteous heart. We must be pure inside and out and be without deceit in our hearts if we want to be with the Lord.
Related Posts
Declaration
I belong in the Lord's presence and I will live my life as such.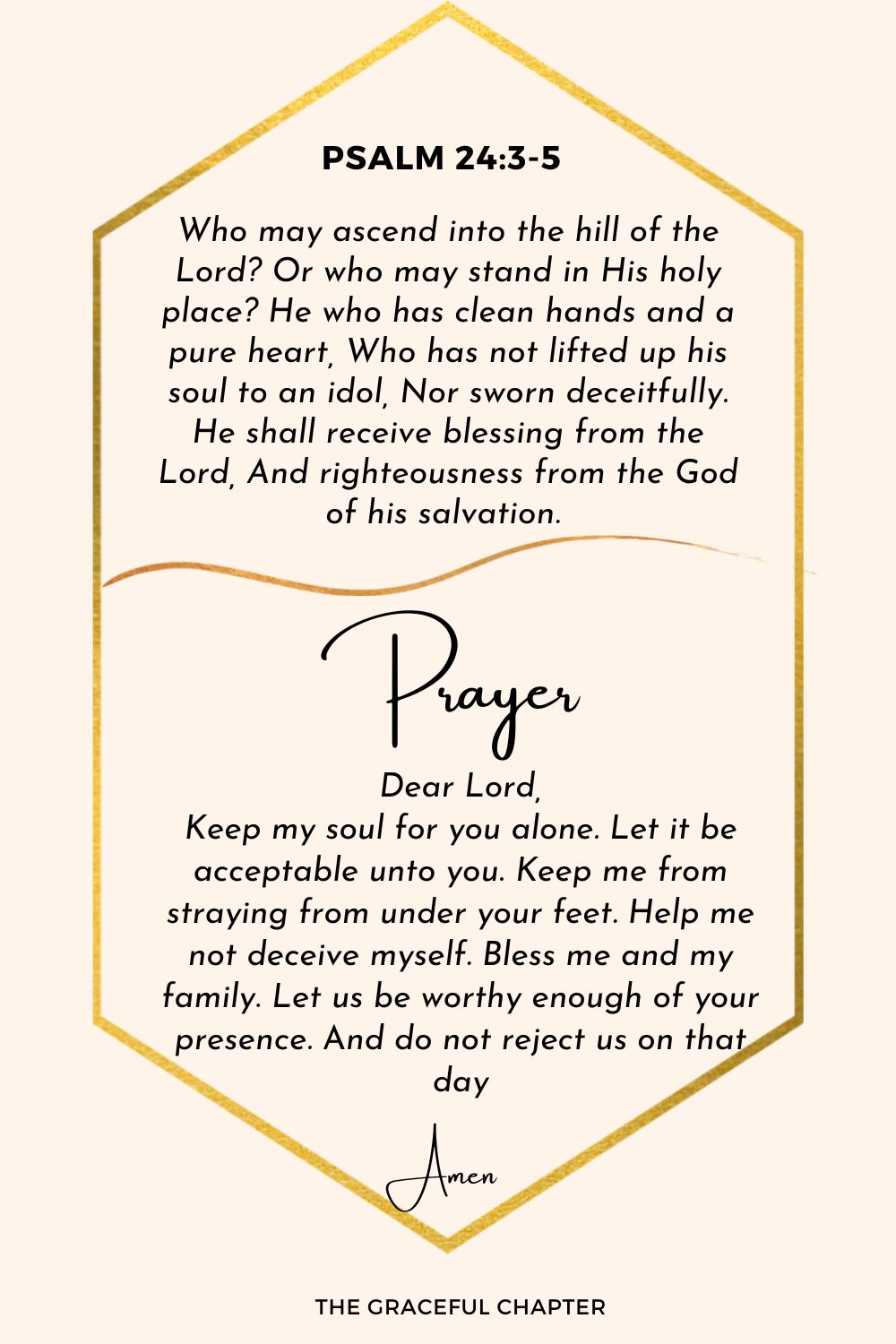 Prayer
Dear Lord,
Keep my soul for you alone
Let it be acceptable unto you
Keep me from straying from under your feet
Help me not deceive myself
Bless me and my family
Let us be worthy enough of your presence
and do not reject us on that day
Amen