Life can be difficult sometimes but what makes it all better is having people who love and care for you in your life. How do you know these people love and care? Through the way they treat you, you can tell if they love and care or not.
So how can you show you love and care towards others? By giving. Giving comes in money forms. It can be through providing people with some material things they need, it can be helping with their finances, it can be through volunteer work or even giving your time to someone. Sometimes just being there without actually doing anything can be all the help that someone needs from you.
So really, you don't have to wait till you are a rich man to give. You don't have to wait till you have more than enough to give. Just help people however way you can.
The bible encourages us to be givers and help those in need. Here are some bible verses about giving to serve as a daily reminder to do good to others through giving.
Bible verses about giving
Deuteronomy 8:18
And you shall remember the Lord your God, for it is He who gives you the power to get wealth, that He may establish His covenant which He swore to your fathers, as it is this day.
Deuteronomy 16:16-17
"Three times a year all your males shall appear before the Lord your God in the place which He chooses: at the Feast of Unleavened Bread, at the Feast of Weeks, and at the Feast of Tabernacles; and they shall not appear before the Lord empty-handed. Every man shall give as he is able, according to the blessing of the Lord your God which He has given you.
1 Chronicle 29:12
Both riches and honor come from You, and You reign over all. In Your hand is power and might; In Your hand, it is to make great and to give strength to all.
1 John 3:17
But whoever has this world's goods, and sees his brother in need, and shuts up his heart from him, how does the love of God abide in him?
3 John 5-8
Beloved, you do faithfully whatever you do for the brethren and for strangers, who have borne witness of your love before the church. If you send them forward on their journey in a manner worthy of God, you will do well, because they went forth for His name's sake, taking nothing from the Gentiles. We, therefore, ought to receive such, that we may become fellow workers for the truth.
1 Timothy 5:17-18
Let the elders who rule well be counted worthy of double honor, especially those who labor in the word and doctrine. For the Scripture says, "You shall not muzzle an ox while it treads out the grain," and, "The laborer is worthy of his wages."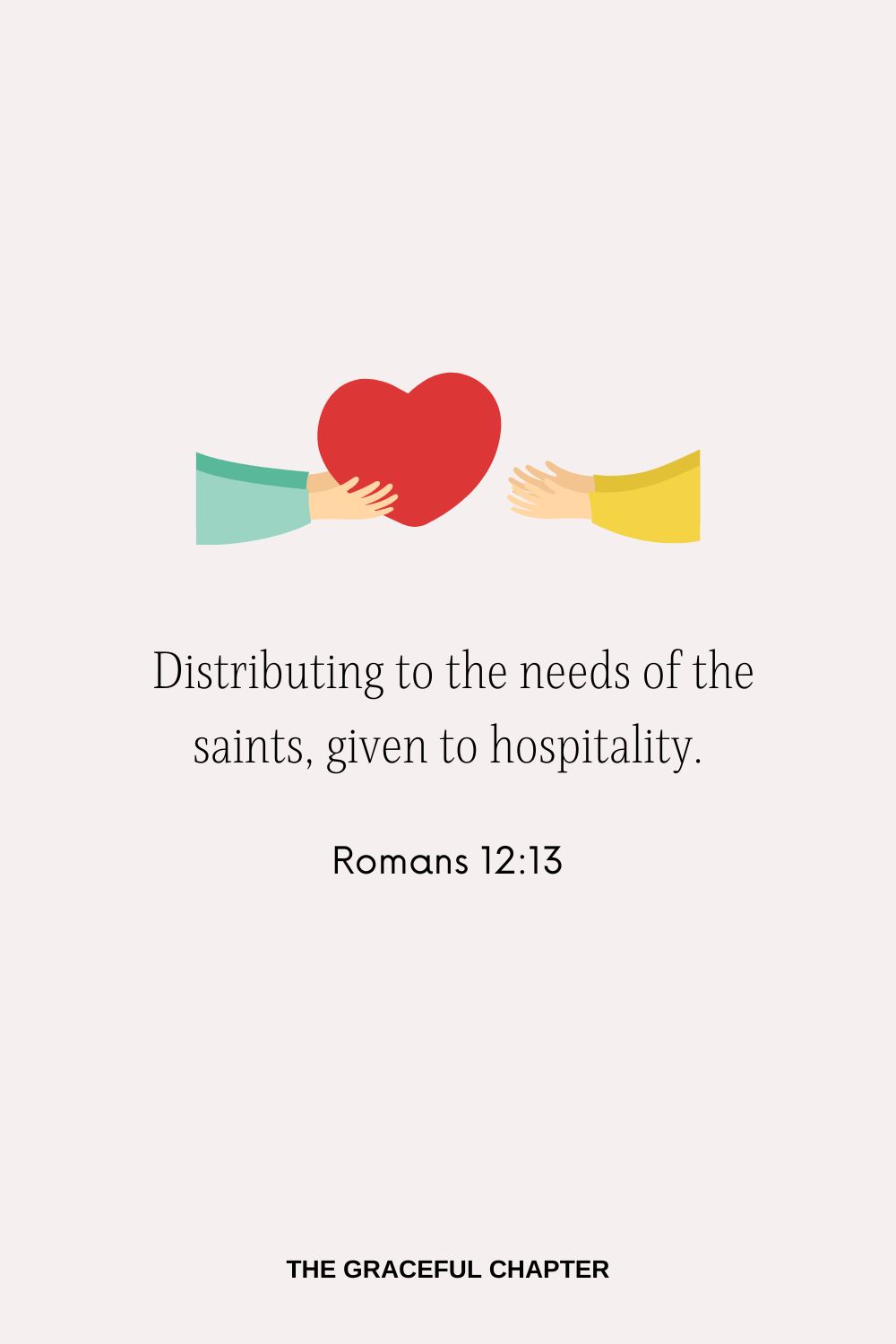 Romans 12:13
Distributing to the needs of the saints, given to hospitality.
Matthew 6:19-21
"Do not lay up for yourselves treasures on earth, where moth and rust destroy and where thieves break in and steal; but lay up for yourselves treasures in heaven, where neither moth nor rust destroys and where thieves do not break in and steal. For where your treasure is, there your heart will be also.
Matthew 6:1
"Take heed that you do not do your charitable deeds before men, to be seen by them. Otherwise, you have no reward from your Father in heaven.
Luke 3:10-11
So the people asked him, saying, "What shall we do then? He answered and said to them, "He who has two tunics, let him give to him who has none; and he who has food, let him do likewise
Deuteronomy 15:10
You shall surely give to him, and your heart should not be grieved when you give to him, because for this thing the Lord your God will bless you in all your works and in all to which you put your hand.
2 Corinthians 9:6
But this I say: He who sows sparingly will also reap sparingly, and he who sows bountifully will also reap bountifully.
2 Corinthians 8:3
For I bear witness that according to their ability, yes, and beyond their ability, they were freely willing
1 Corinthians 13:3
And though I bestow all my goods to feed the poor, and though I give my body to be burned, but have not to love, it profits me nothing.
2 Corinthians 8:7
But as you abound in everything in faith, in speech, in knowledge, in all diligence, and in your love for us see that you abound in this grace also.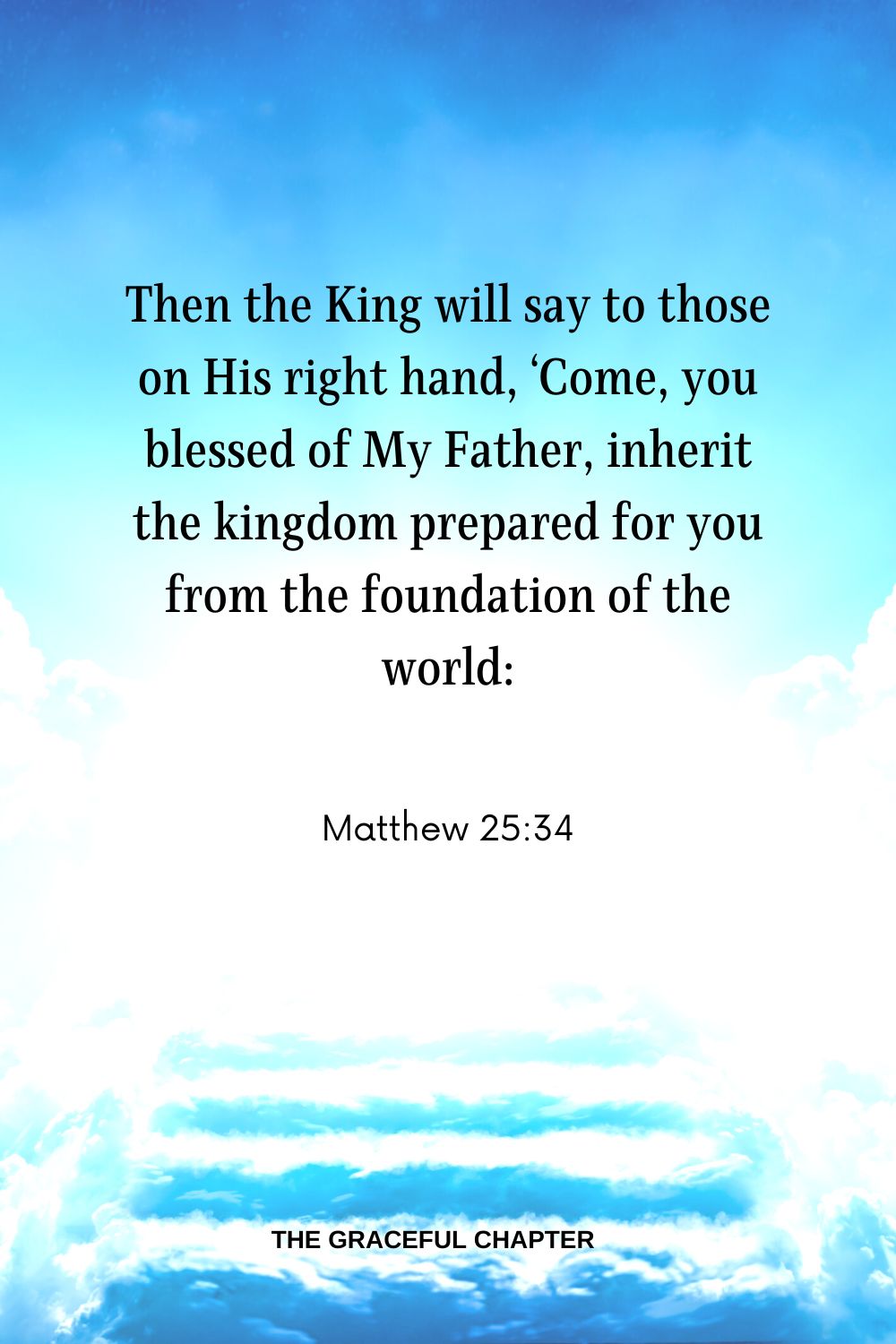 Matthew 25:34
Then the King will say to those on His right hand, 'Come, you blessed of My Father, inherit the kingdom prepared for you from the foundation of the world:
Luke 12:33
Sell what you have and give alms; provide yourselves money bags which do not grow old, a treasure in the heavens that does not fail, where no thief approaches nor moth destroys.
James 2:15-16
If a brother or sister is naked and destitute of daily food, and one of you says to them, "Depart in peace, be warmed and filled," but you do not give them the things which are needed for the body, what does it profit?
Related Posts
Proverbs 22:9
He who has a generous eye will be blessed, For he gives of his bread to the poor.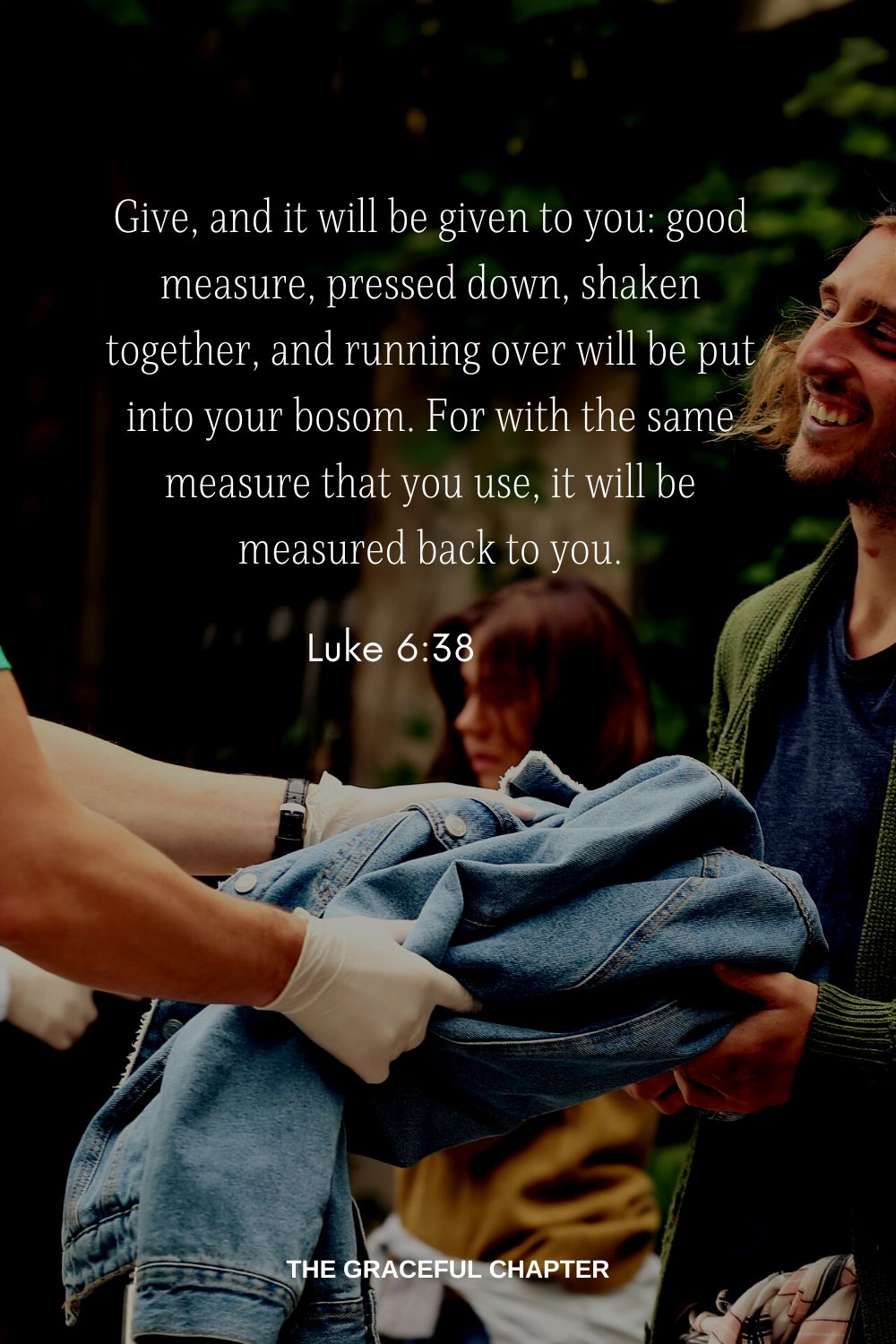 Luke 6:38
Give, and it will be given to you: good measure, pressed down, shaken together, and running over will be put into your bosom. For with the same measure that you use, it will be measured back to you."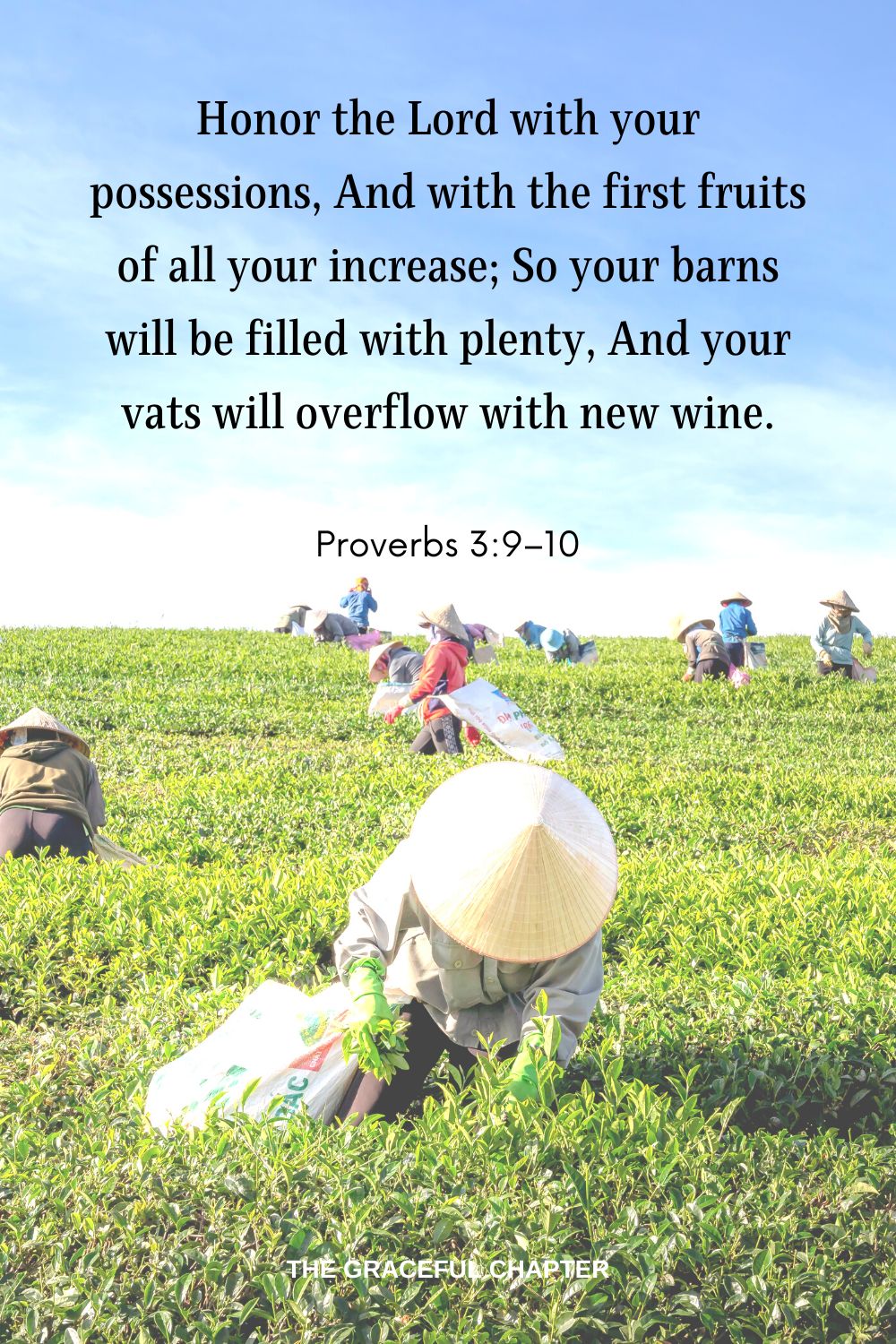 Proverbs 3:9–10
Honor the Lord with your possessions, And with the first fruits of all your increase; So your barns will be filled with plenty, And your vats will overflow with new wine.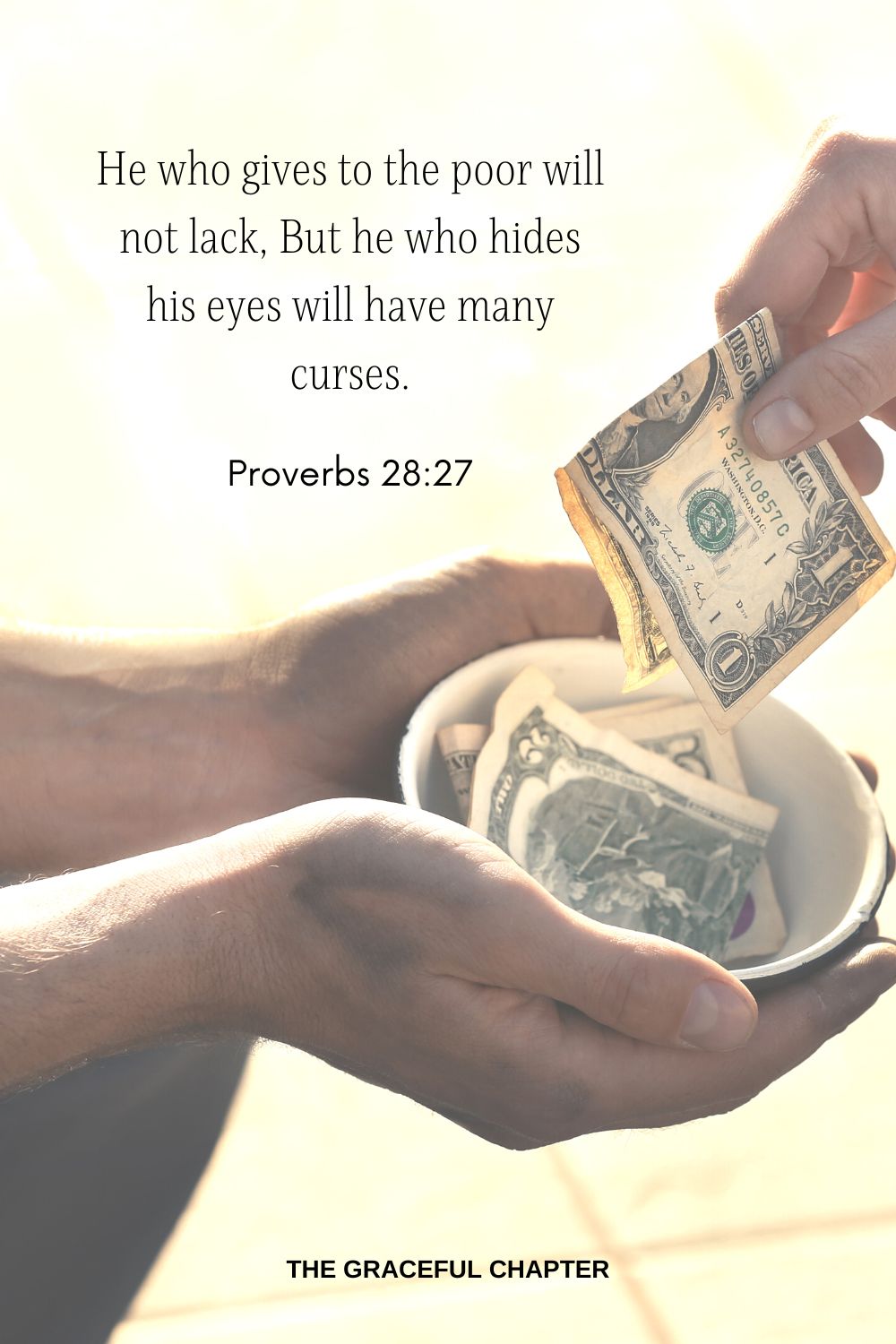 Proverbs 28:27
He who gives to the poor will not lack, But he who hides his eyes will have many curses.
Malachi 3:8-9
Will a man rob God? Yet you have robbed Me! But you say, 'In what way have we robbed You?' In tithes and offerings. You are cursed with a curse, For you have robbed Me, Even this whole nation.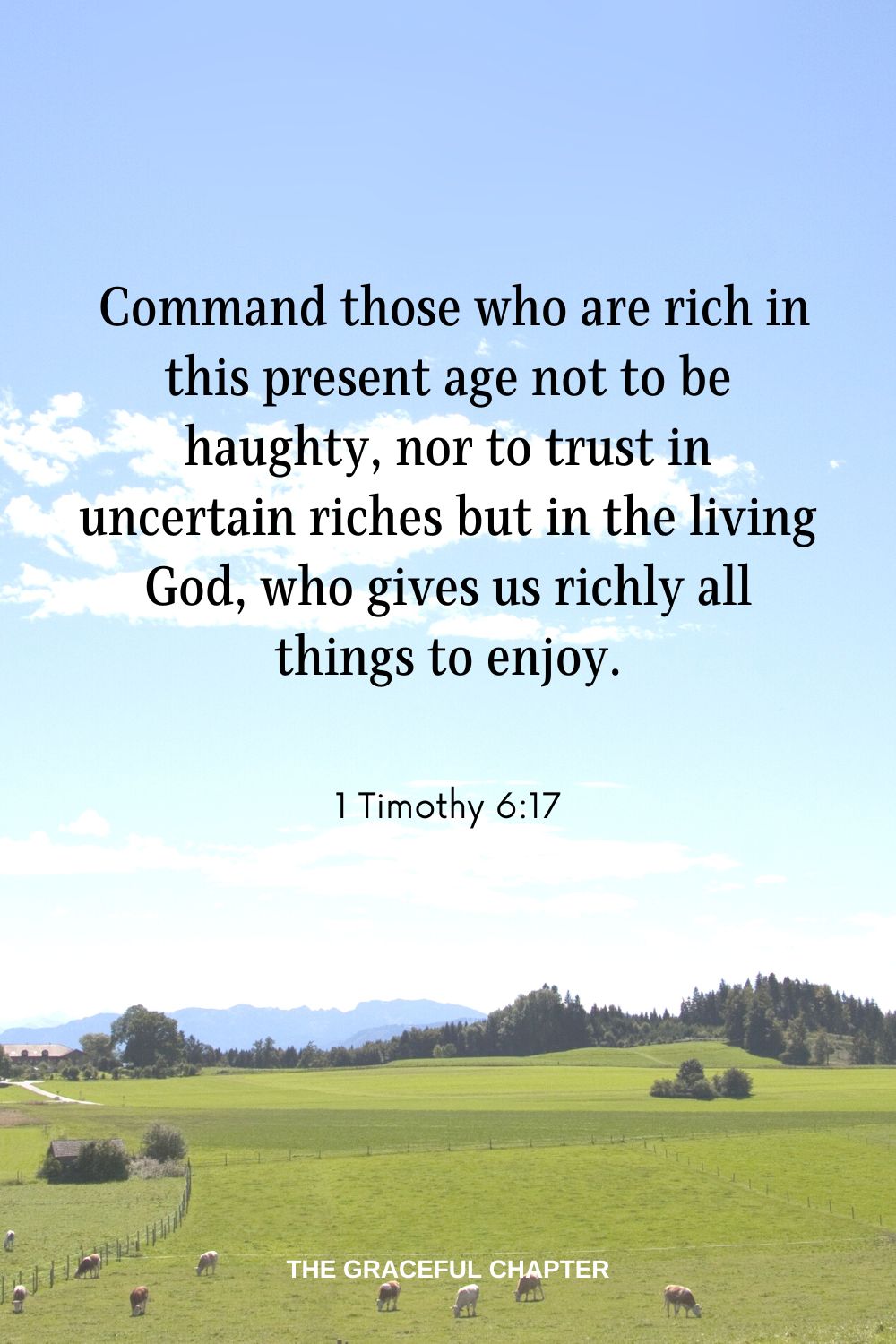 1 Timothy 6:17
Command those who are rich in this present age not to be haughty, nor to trust in uncertain riches but in the living God, who gives us richly all things to enjoy.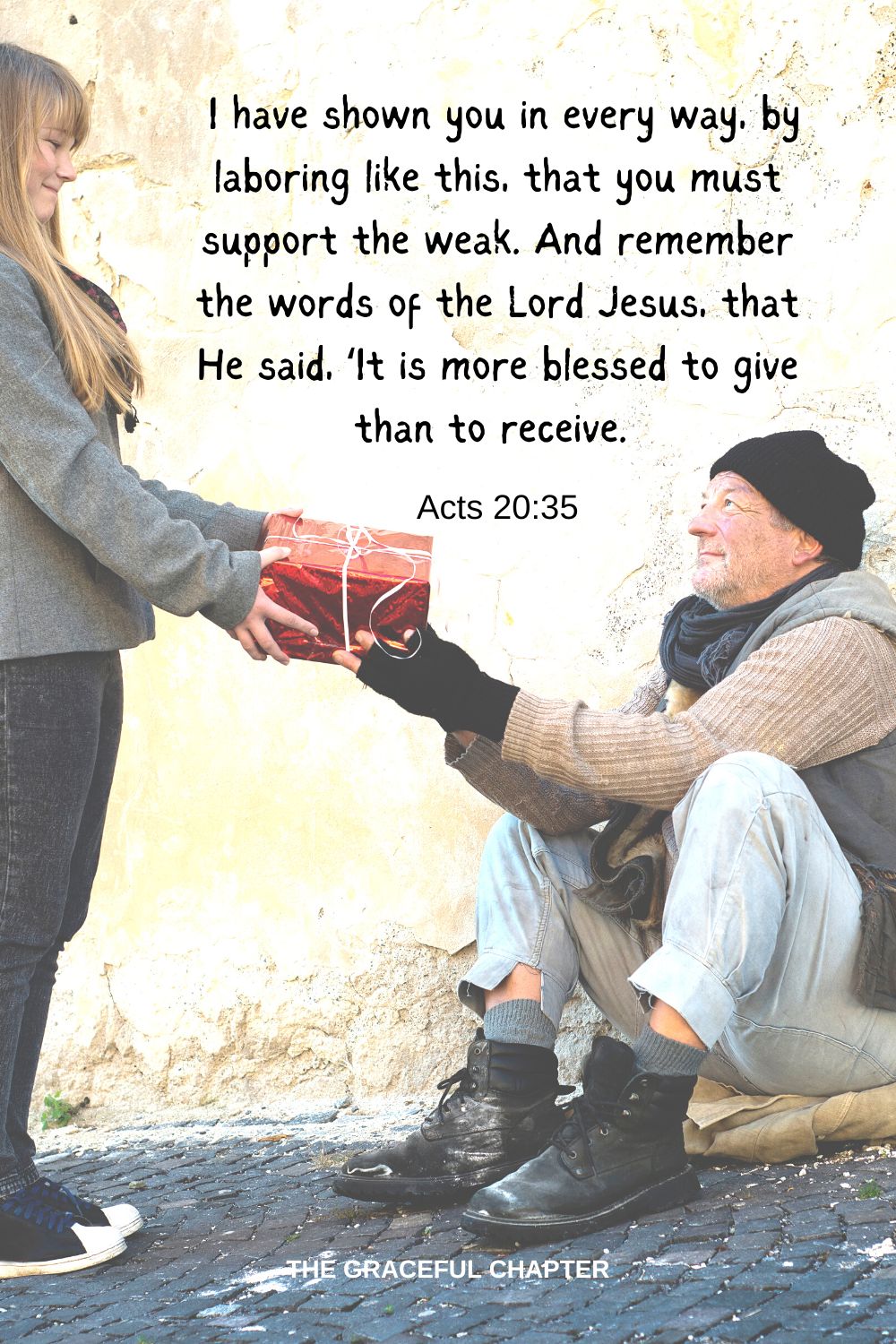 Genesis 14:18
Then Melchizedek king of Salem brought out bread and wine; he was the priest of God Most High.
Acts 2:44–45
Now all who believed were together and had all things in common, and sold their possessions and goods, and divide them among all, as anyone had need.
Acts 20:35
I have shown you in every way, by laboring like this, that you must support the weak. And remember the words of the Lord Jesus, that He said, 'It is more blessed to give than to receive.
Corinthians 8:1
Moreover, brethren, we make known to you the grace of God bestowed on the churches of Macedonia