The best yet most difficult thing for a Christian to do is to trust God completely, no matter what. When things are going right for us, we are full of praise as we believe God is on our side.
But the sad thing is, we are not able to hold on to that same energy when things aren't going our way. Our faith begins to wave and we begin to lose trust in God.
But it is important that we trust God always. Whether things are going right or things are going south, just trust that God is always on your side, and you need only to watch Him because he always knows what he is doing.
So no matter what happens just put your trust in God, below are some bible verses about trusting God, to help you better understand why you should trust God no matter what.
Bible verses about trusting God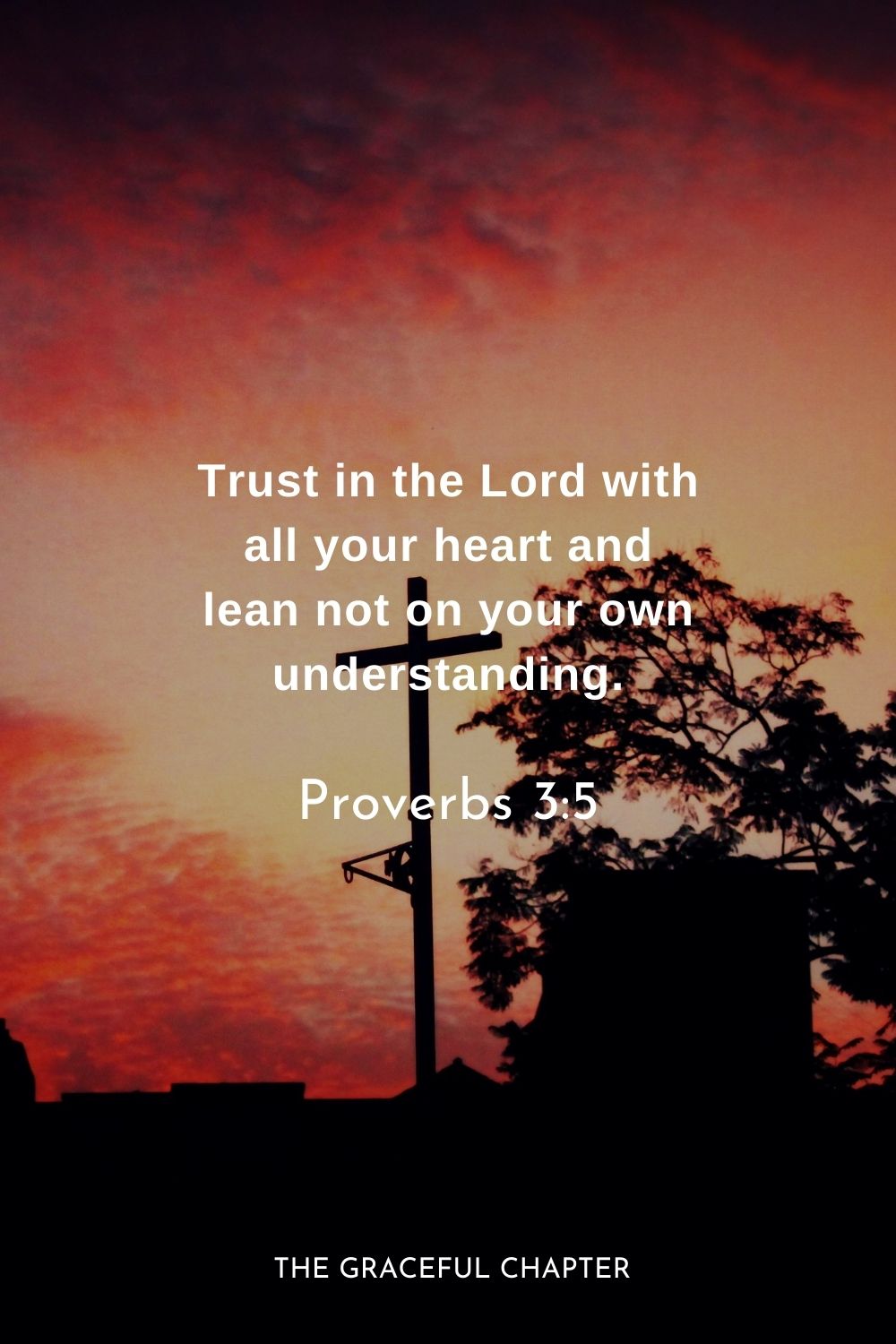 Proverbs 3:5
Trust in the Lord with all your heart and lean not on your own understanding.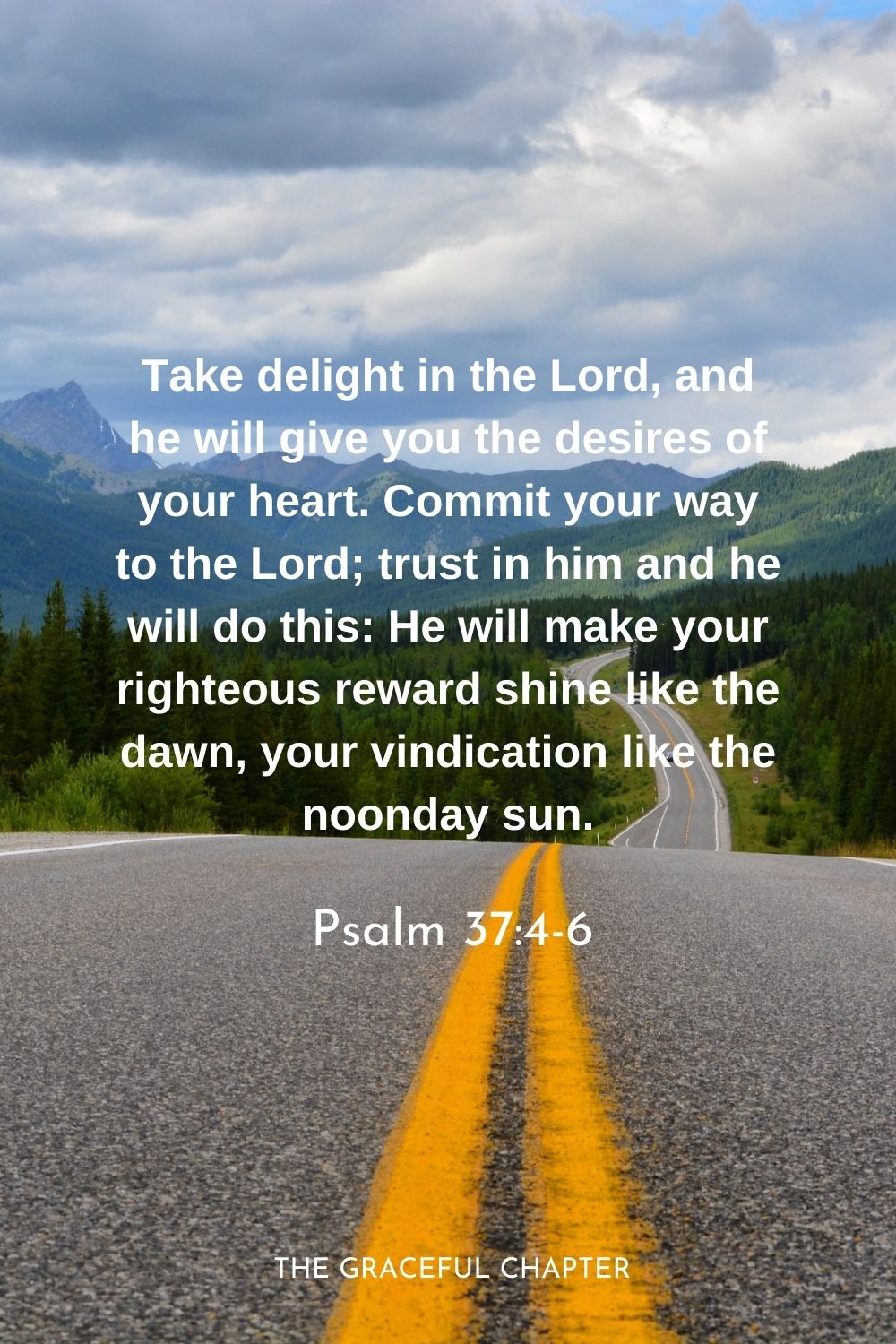 Psalm 37:4-6
Take delight in the Lord, and he will give you the desires of your heart. Commit your way to the Lord; trust in him and he will do this: He will make your righteous reward shine like the dawn, your vindication like the noonday sun.

Romans 8:28
And we know that in all things God works for the good of those who love him, who have been called according to his purpose.

Psalm 9:10
Those who know your name trust in you, for you, Lord, have never forsaken those who seek you.

Jeremiah 17:7-8
But blessed is the one who trusts in the Lord, whose confidence is in him. They will be like a tree planted by the water that sends out its roots by the stream.
It does not fear when heat comes; its leaves are always green. It has no worries in a year of drought and never fails to bear fruit.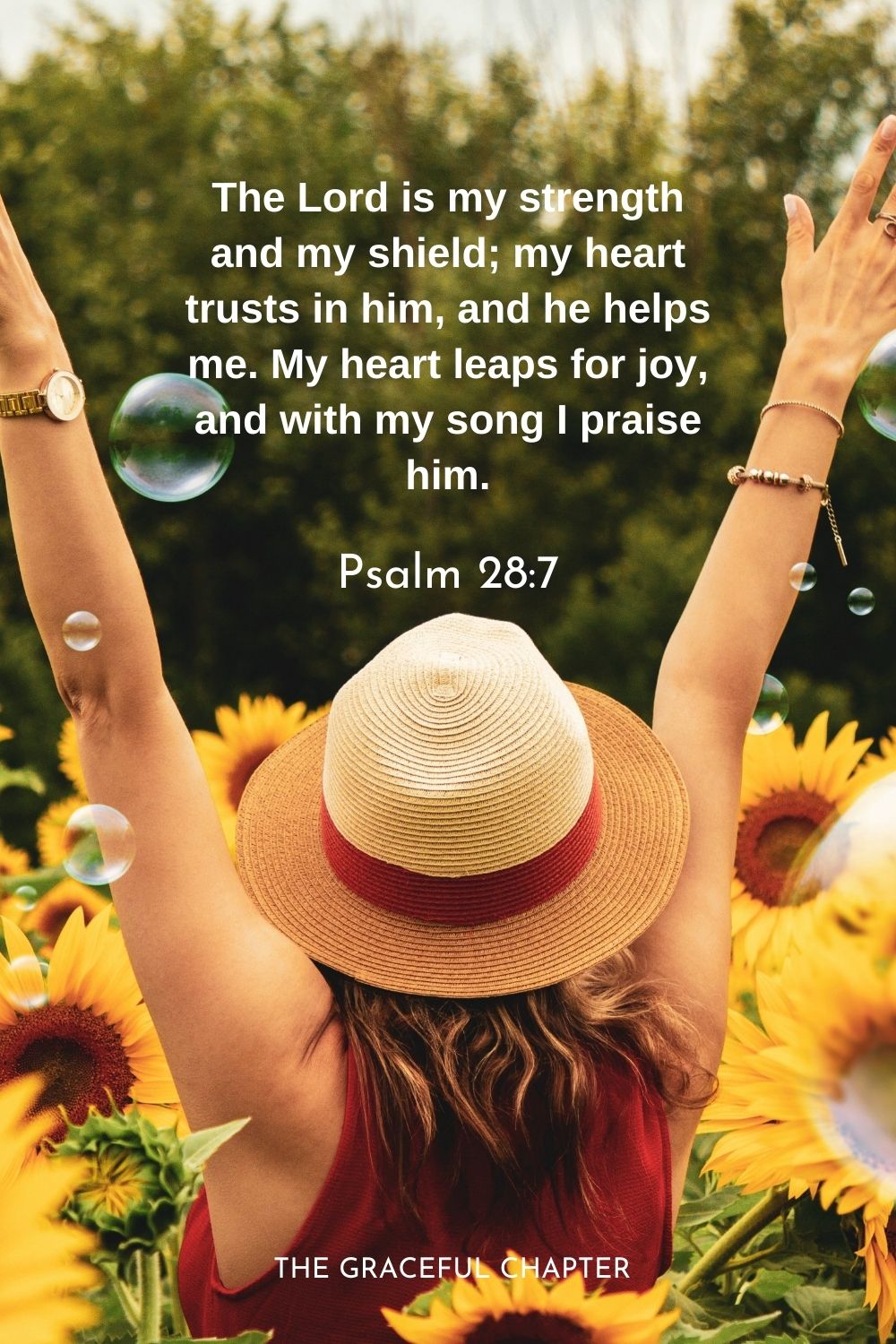 Psalm 28:7
The Lord is my strength and my shield; my heart trusts in him, and he helps me. My heart leaps for joy, and with my song I praise him.

Proverbs 3:6
In all your ways submit to him, and he will make your paths straight.

Jeremiah 29:11
For I know the plans I have for you, declares the Lord, plans to prosper you and not to harm you, plans to give you hope and a future.

Romans 15:13
May the God of hope fill you with all joy and peace as you trust in him, so that you may overflow with hope by the power of the Holy Spirit.

Isaiah 26:3
You will keep in perfect peace those whose minds are steadfast, because they trust in you.


Psalm 46:10
He says, Be still, and know that I am God; I will be exalted among the nations, I will be exalted in the earth.

Joshua 1:9
Have I not commanded you? Be strong and courageous. Do not be afraid; do not be discouraged, for the Lord your God will be with you wherever you go.

Matthew 6:25
Therefore I tell you, do not worry about your life, what you will eat or drink; or about your body, what you will wear. Is not life more than food, and the body more than clothes?
Psalm 112:7
They will have no fear of bad news; their hearts are steadfast, trusting in the Lord.
Psalm 37:5
Commit your way to the Lord; trust in him and he will do this.

Hebrews 11:6
And without faith it is impossible to please God, because anyone who comes to him must believe that he exists and that he rewards those who earnestly seek him.

Hebrews 13:8
Jesus Christ is the same yesterday and today and forever.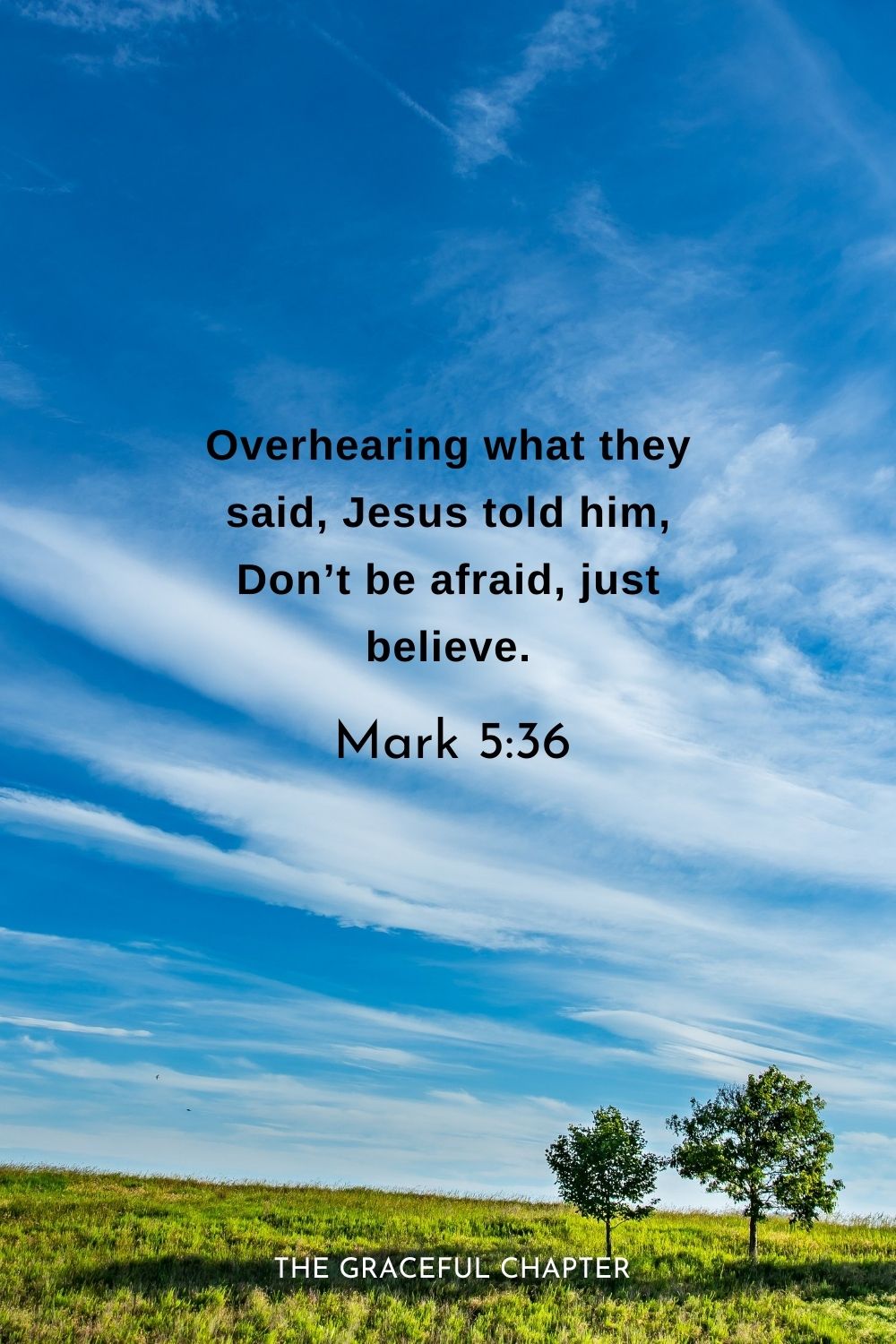 Mark 5:36
Overhearing what they said, Jesus told him, Don't be afraid, just believe.

Isaiah 41:10
So do not fear, for I am with you; do not be dismayed, for I am your God. I will strengthen you and help you; I will uphold you with my righteous right hand.

Psalm 56:3
When I am afraid, I put my trust in you.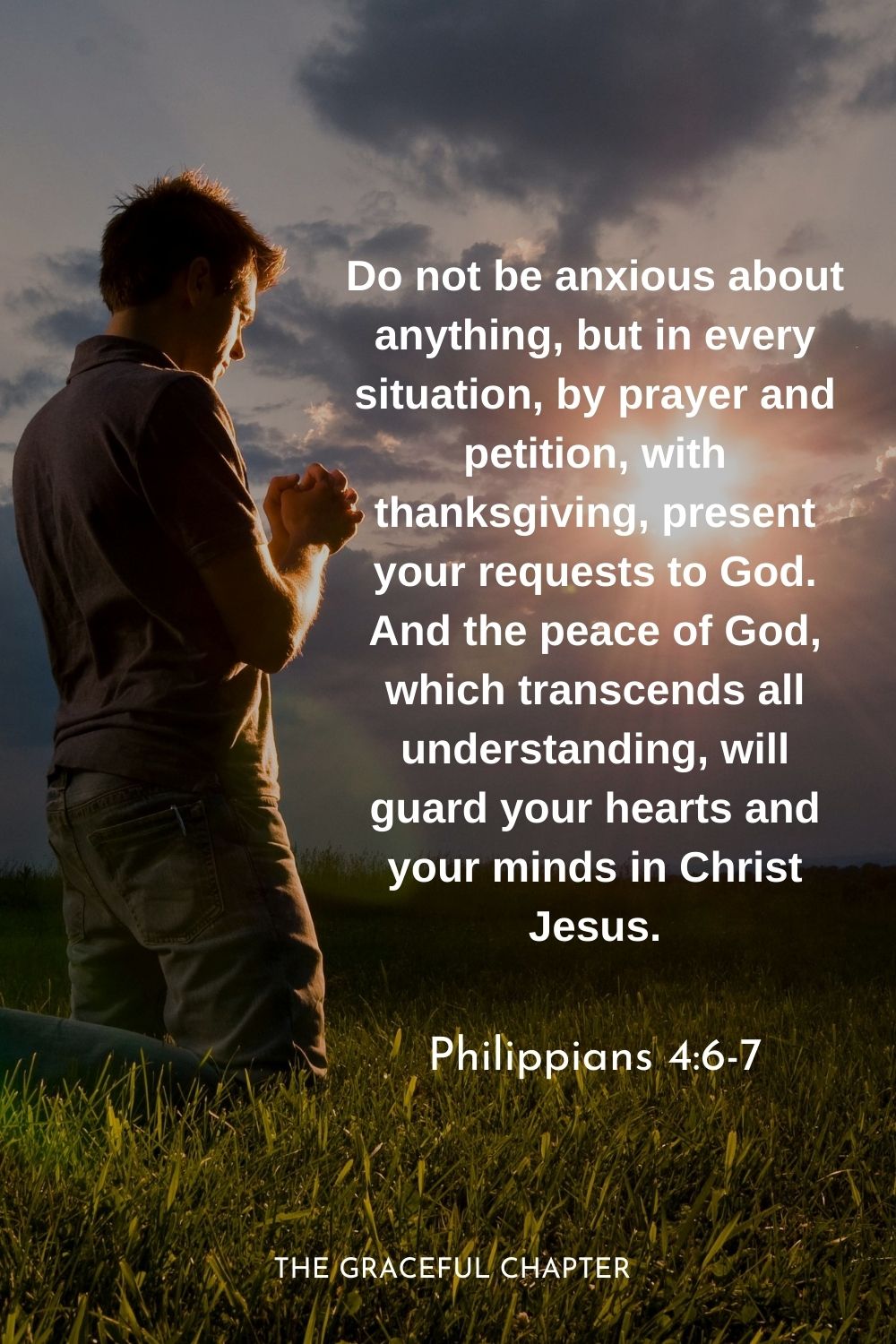 Philippians 4:6-7
Do not be anxious about anything, but in every situation, by prayer and petition, with thanksgiving, present your requests to God. And the peace of God, which transcends all understanding, will guard your hearts and your minds in Christ Jesus.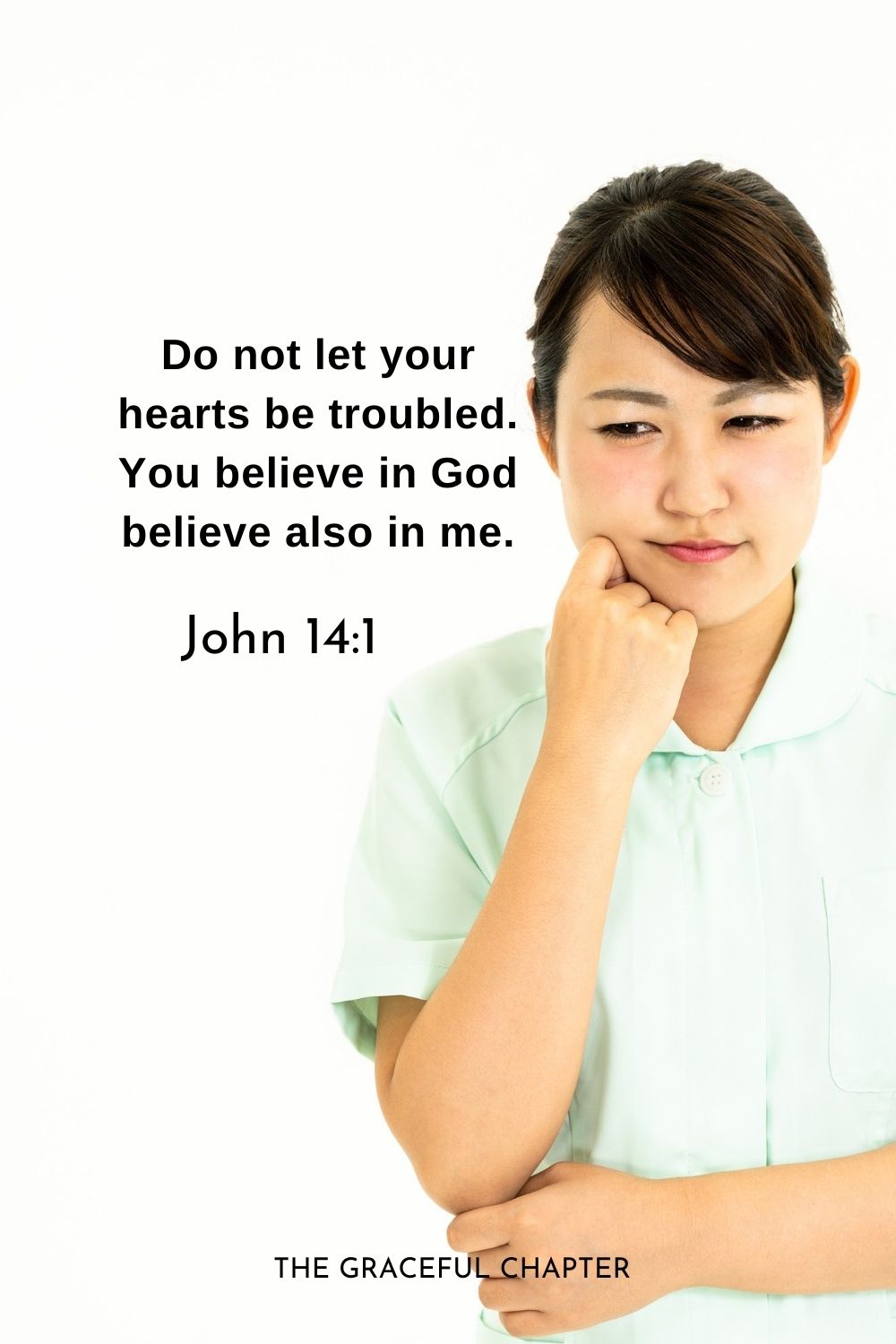 John 14:1
Do not let your hearts be troubled. You believe in God believe also in me.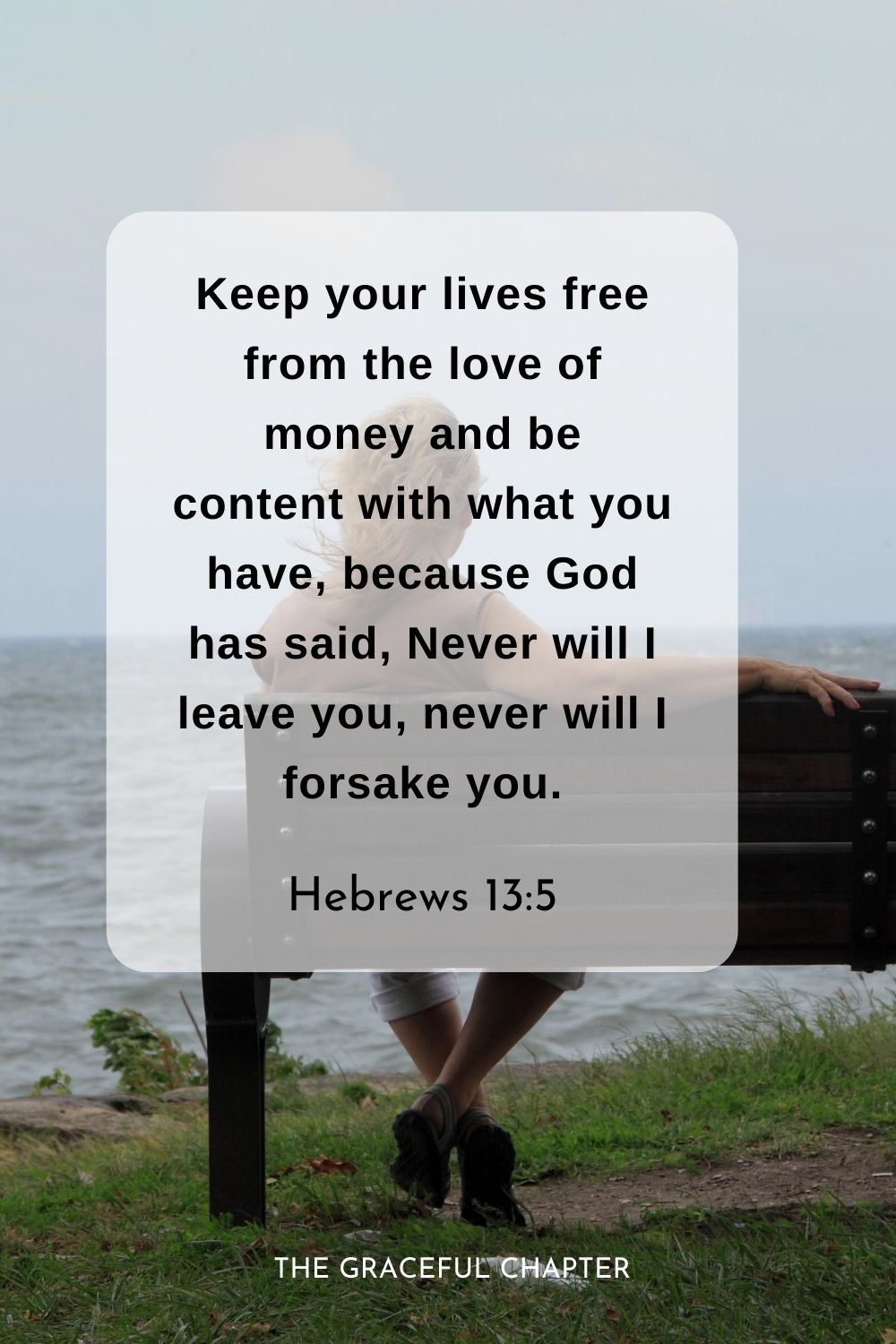 Hebrews 13:5
Keep your lives free from the love of money and be content with what you have, because God has said, Never will I leave you, never will I forsake you.

1 Peter 5:7
Isaiah 26:3-4
You will keep in perfect peace those whose minds are steadfast, because they trust in you. Trust in the Lord forever, for the Lord, the Lord himself, is the Rock eternal.

Proverbs 29:25
Fear of man will prove to be a snare, but whoever trusts in the Lord is kept safe.

Romans 12:19
Do not take revenge, my dear friends, but leave room for God's wrath, for it is written: It is mine to avenge; I will repay, says the Lord.

Psalm 118:8
It is better to take refuge in the Lord than to trust in humans.

Related Posts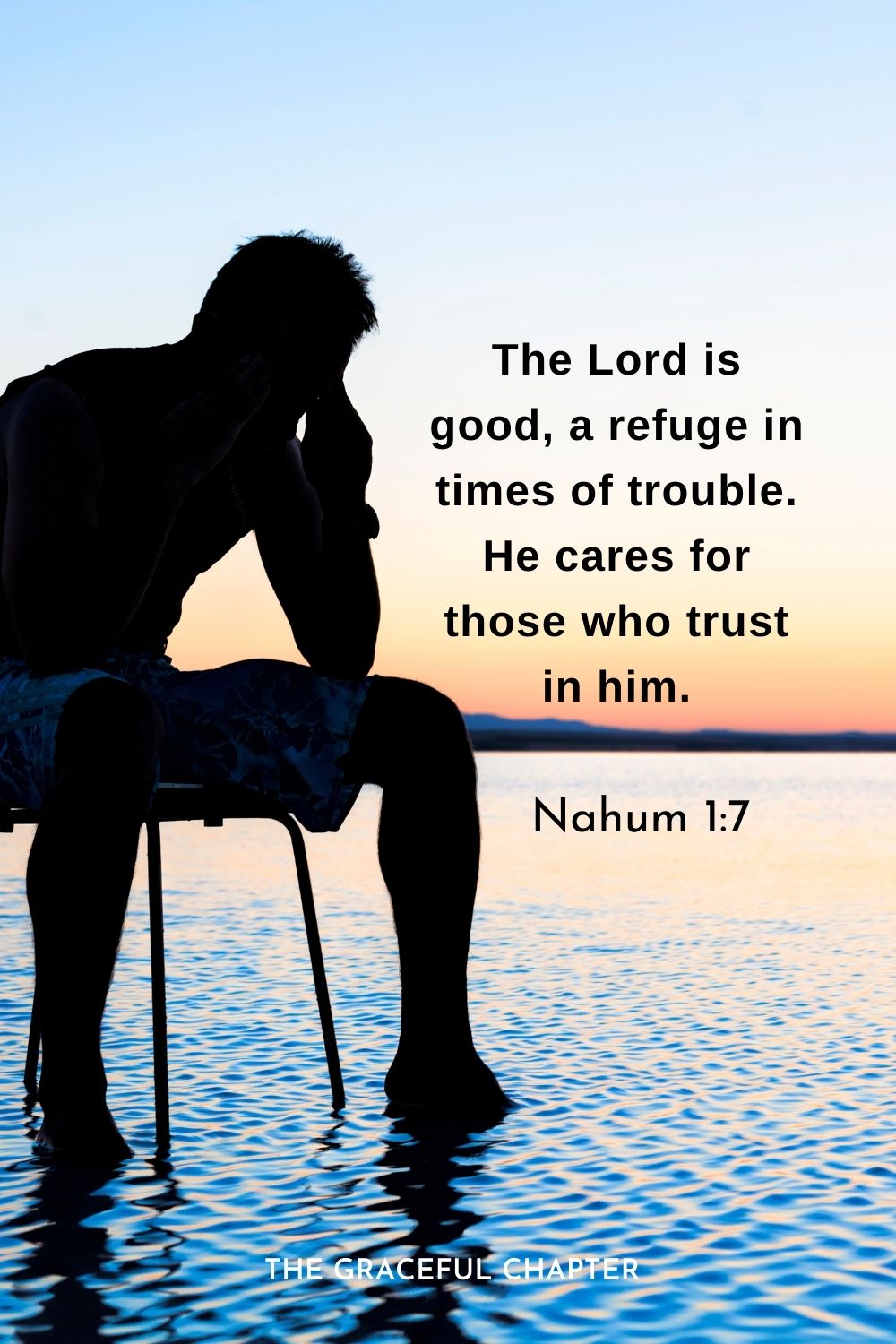 Nahum 1:7
The Lord is good, a refuge in times of trouble. He cares for those who trust in him.
Psalm 20:7
Some trust in chariots and some in horses, but we trust in the name of the Lord our God.
Psalm 91:4
He will cover you with his feathers, and under his wings you will find refuge; his faithfulness will be your shield and rampart.

Psalm 91:3
Surely he will save you from the fowler's snare and from the deadly pestilence.
Psalm 37:3
Trust in the Lord and do good; dwell in the land and enjoy safe pasture.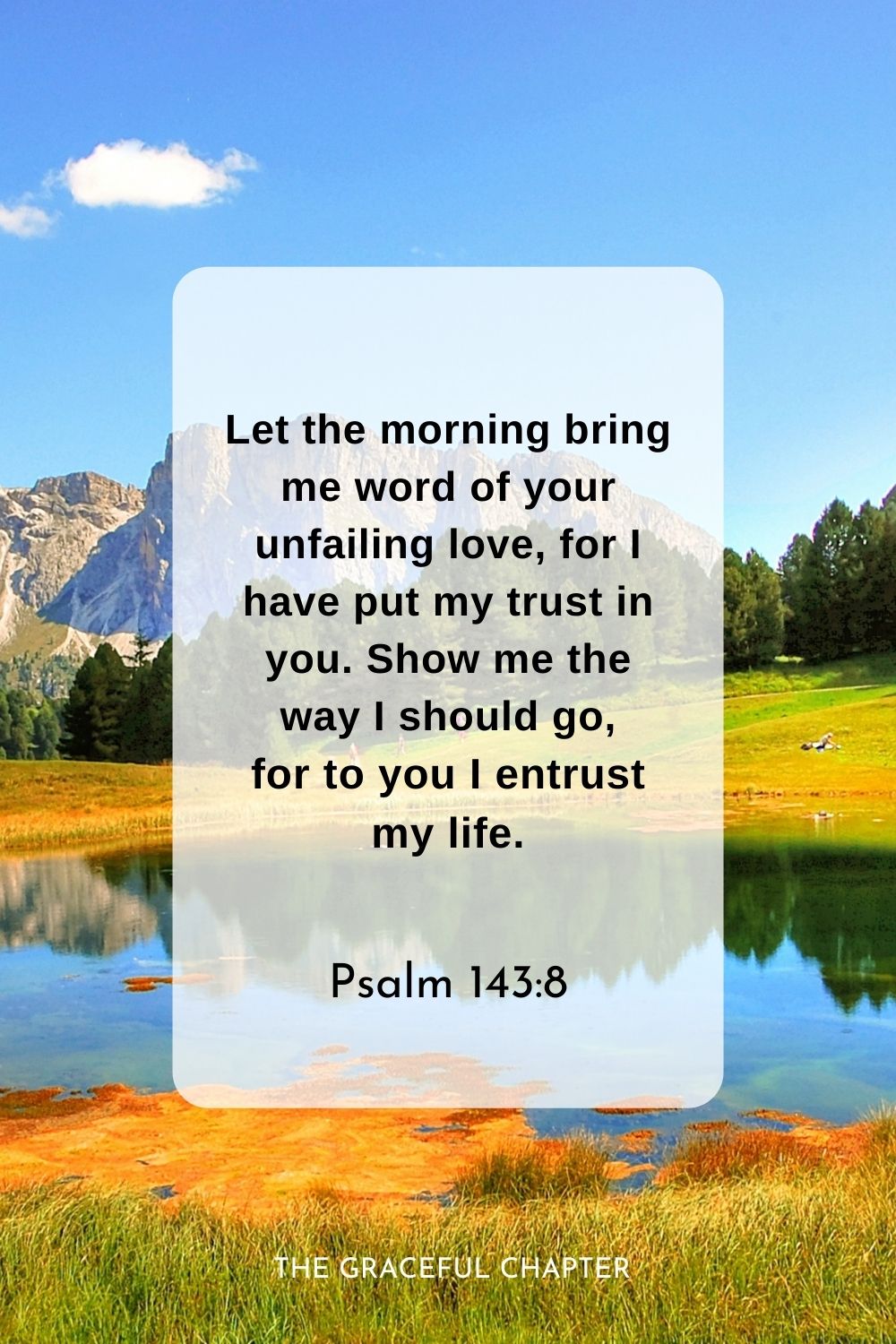 Psalm 143:8
Let the morning bring me word of your unfailing love, for I have put my trust in you. Show me the way I should go,
for to you I entrust my life.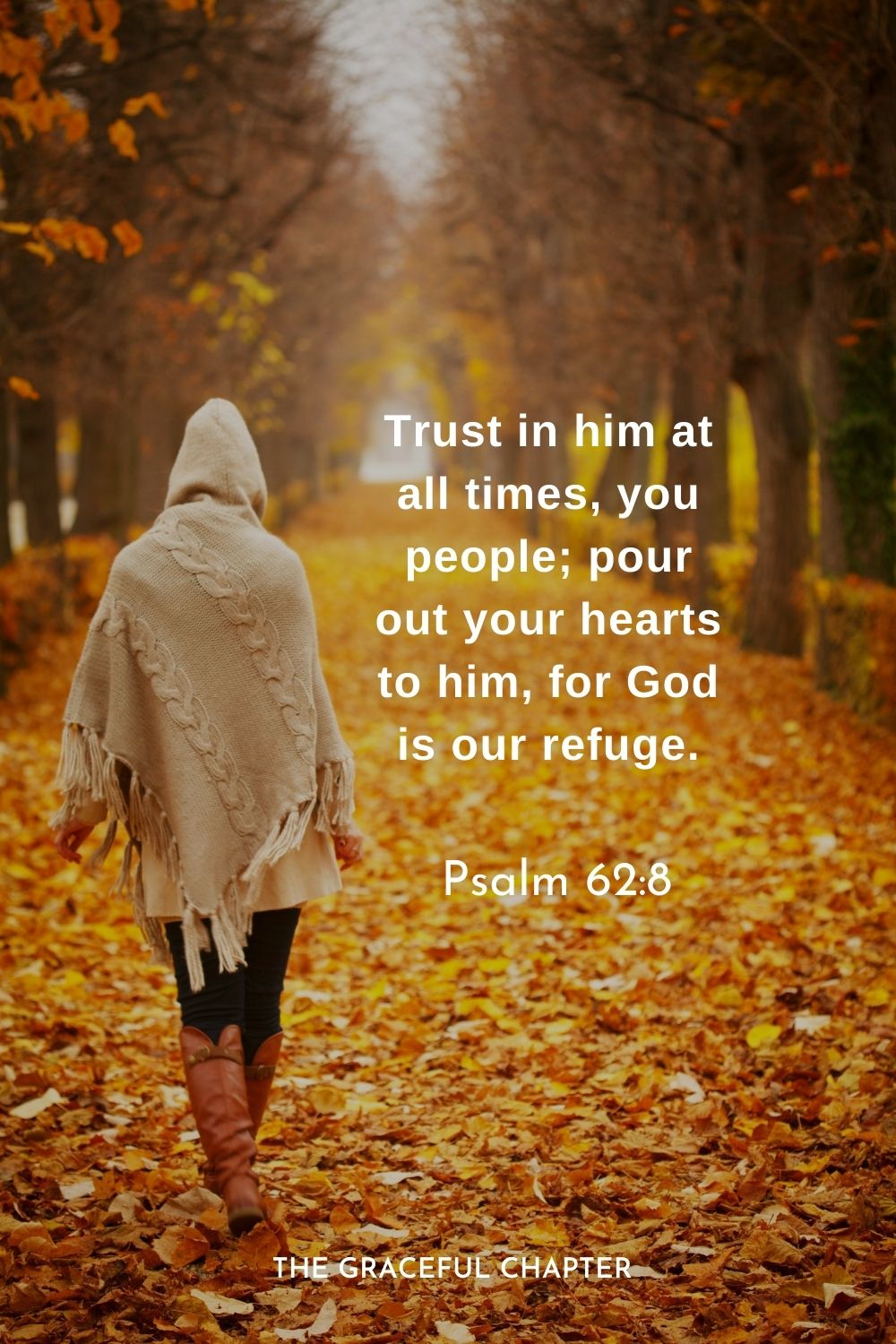 Psalm 62:8
Trust in him at all times, you people; pour out your hearts to him, for God is our refuge.

Psalm 56:4
In God, whose word I praise in God I trust and am not afraid. What can mere mortals do to me?

Isaiah 40:31
But those who hope in the Lord will renew their strength.
They will soar on wings like eagles they will run and not grow weary, they will walk and not be faint.

Psalm 91:1-2
Whoever dwells in the shelter of the Most High will rest in the shadow of the Almighty. I will say of the Lord, He is my refuge and my fortress, my God, in whom I trust.

Philippians 4:19
And my God will meet all your needs according to the riches of his glory in Christ Jesus.

Proverbs 16:3
Commit to the Lord whatever you do, and he will establish your plans.

James 1:6
But when you ask, you must believe and not doubt, because the one who doubts is like a wave of the sea, blown and tossed by the wind.

John 14:26
But the Advocate, the Holy Spirit, whom the Father will send in my name, will teach you all things and will remind you of everything I have said to you.

Psalm 145:18
The Lord is near to all who call on him, to all who call on him in truth.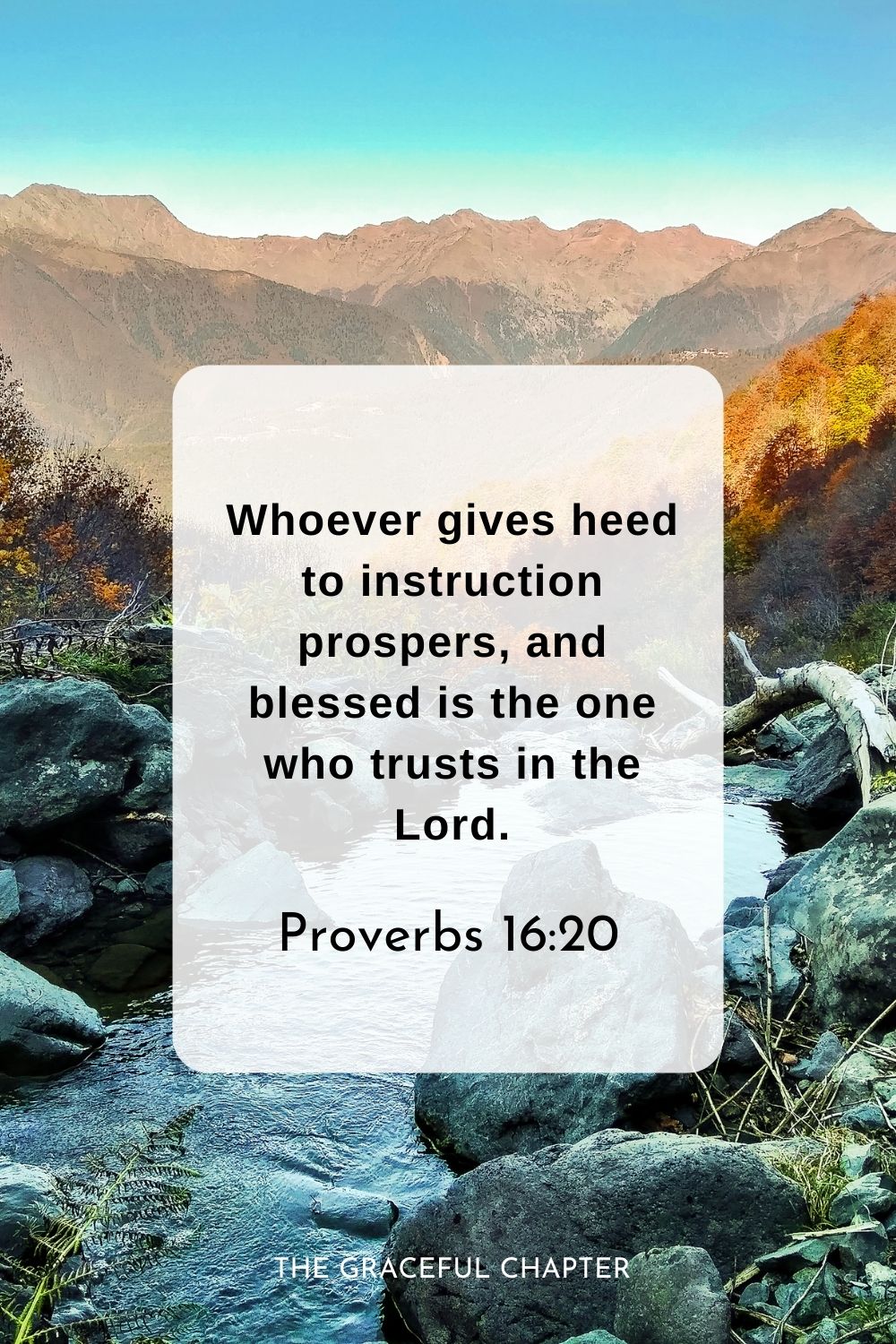 Proverbs 16:20
Whoever gives heed to instruction prospers, and blessed is the one who trusts in the Lord.

Psalm 31:14
But I trust in you, Lord; I say, You are my God.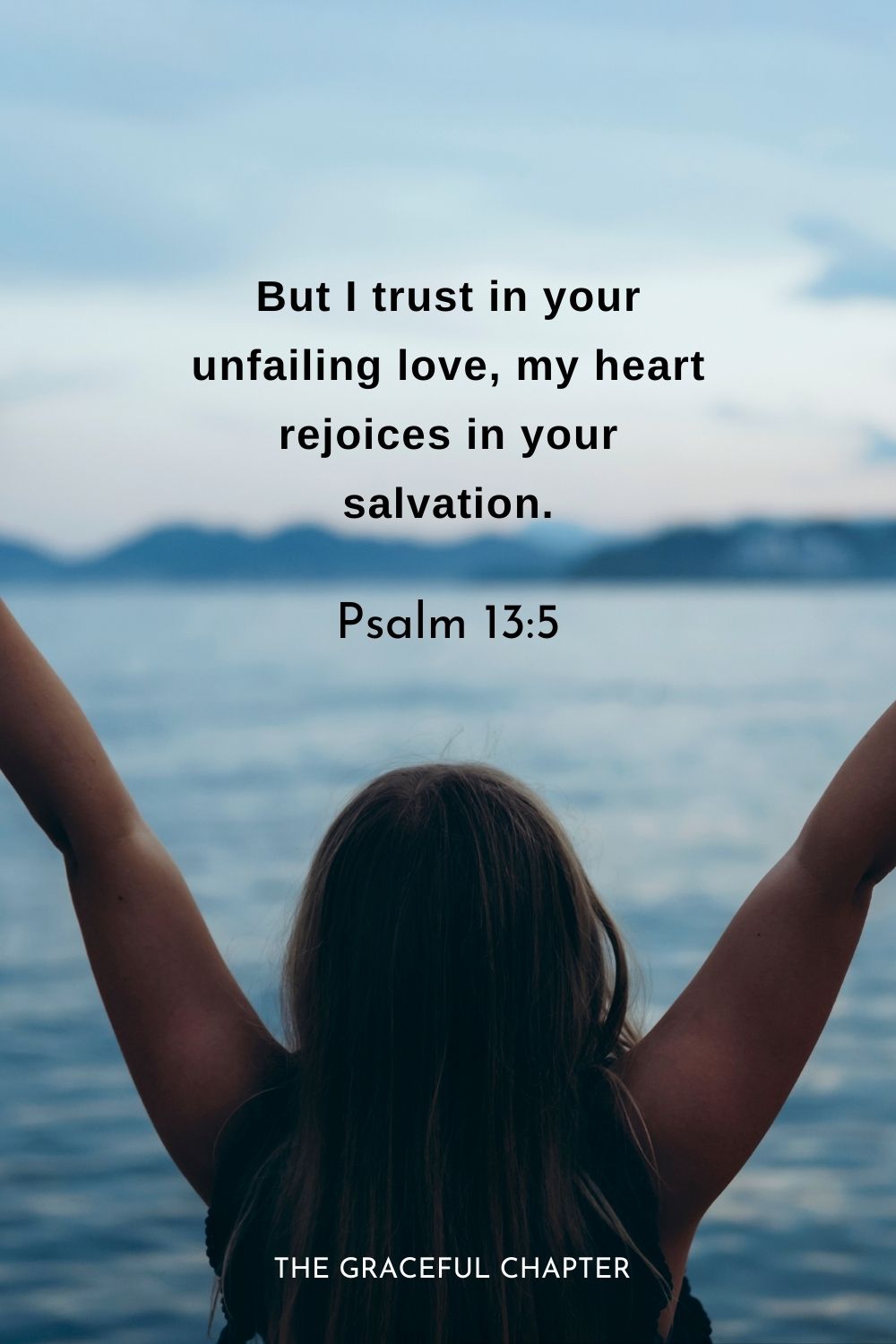 Psalm 13:5
But I trust in your unfailing love, my heart rejoices in your salvation.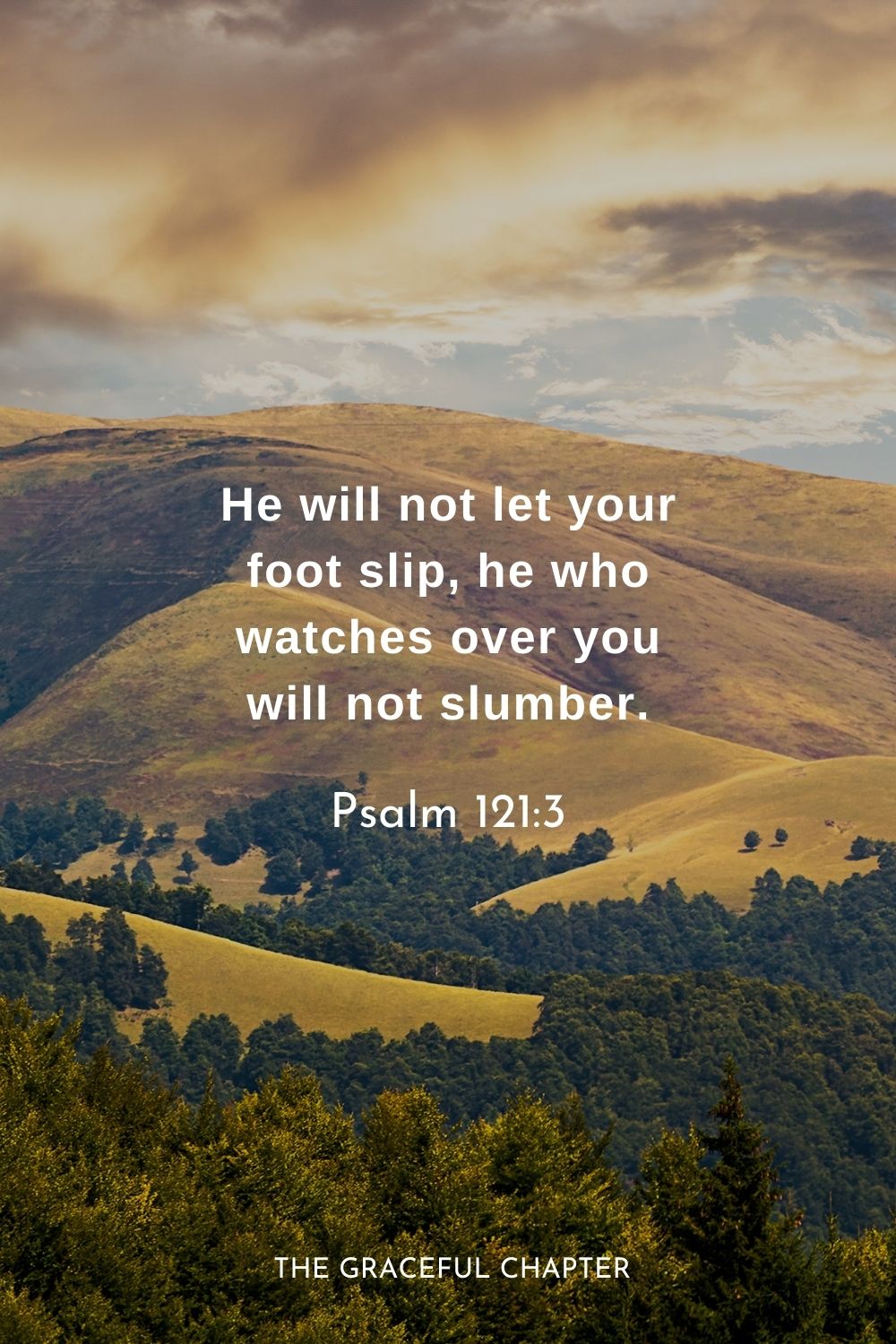 Psalm 121:3
He will not let your foot slip, he who watches over you will not slumber.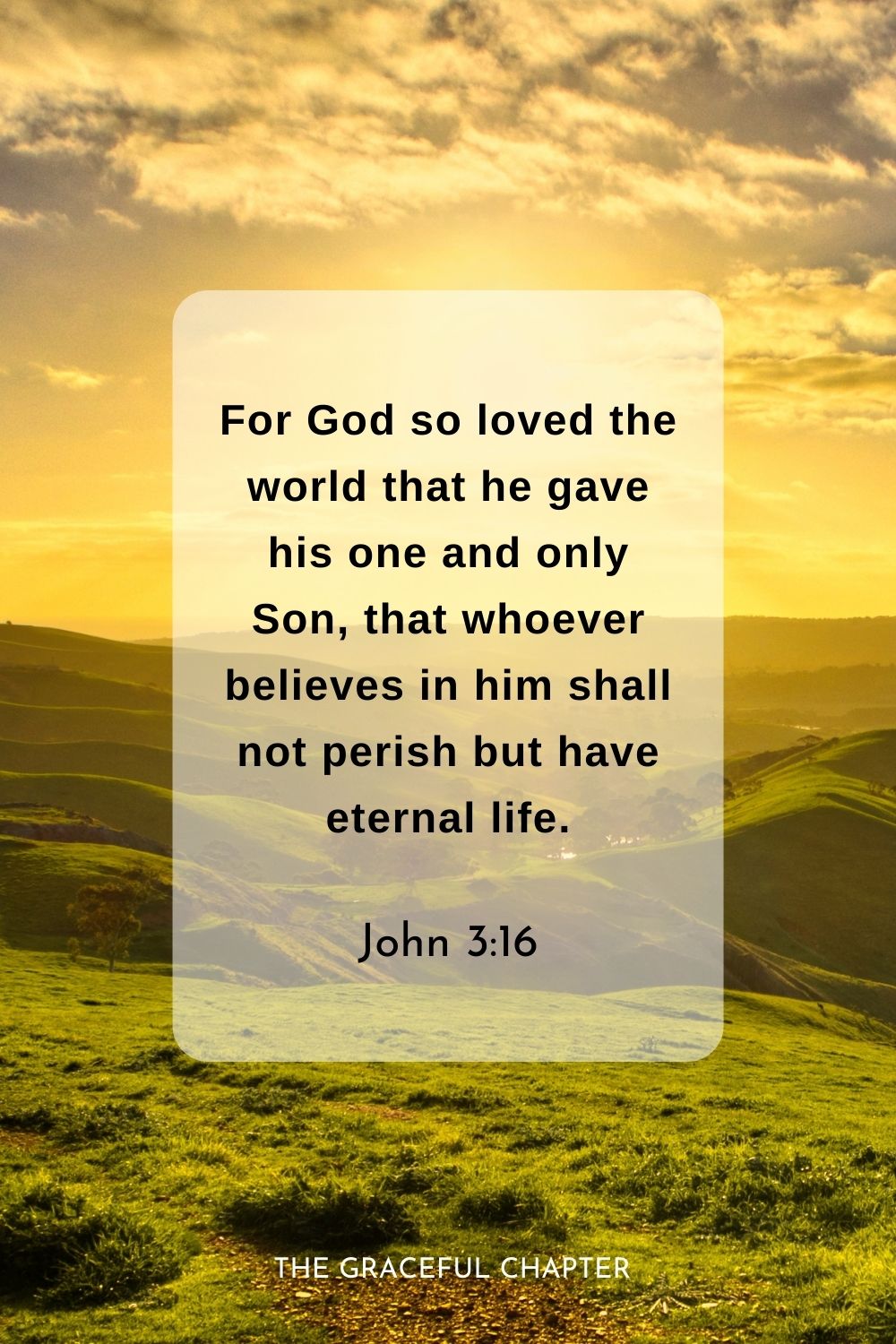 John 3:16
For God so loved the world that he gave his one and only Son, that whoever believes in him shall not perish but have eternal life.

Prayer for trusting God
Almighty Father,
Thank you for loving me and always being with me
Forgive me for the times when I fail to acknowledge you and I just do things my own way
I pray that you will help me to always put my trust in you
Help me to commit my ways to you and always seek your direction in all my dealings
Even when things aren't going my way, help me to trust that you haven't left my side
Strengthen my faith in you, dear Lord, so I can trust you more and more with each passing day
Amen