Verse – Luke 1:46-49
And Mary said: "My soul glorifies the Lord and my spirit rejoices in God my Savior, for he has been mindful of the humble state of his servant. From now on all generations will call me blessed, for the Mighty One has done great things for me— holy is his name.
Reflection – Luke 1:46-49 – God Chose The Humble
Mary was not from a royal family. She saw herself as a humble nobody. God used her as a vessel for the Messiah to come into this world in the form of flesh. Mary's story teaches us that God can use anyone he wants to accomplish His will on earth.
Christ was not born in a royal home or in a King's palace but rather in the home of a carpenter and the Virgin Mary. Mary counted herself blessed to be used by the Lord. Her heart was full of joy and nothing could take that happiness away from her.
Today, God uses us to accomplish His will as well. The spirit entered Mary and caused the word to become flesh so that it could literally die for the sins of mankind. This shows that the spirit of God in us must bear fruit for the whole world to see.
God does not visit us unless he has a job for us to do. Mary's fruit was the Messiah. What fruits are we bearing?
When the spirit enters our flesh it is because the Lord wants to work with us. He wants to touch the lives of other people on earth so that they too will feel his presence and sense his love for them. We must therefore avail ourselves to the spirit and count ourselves blessed because the Lord has chosen to use us.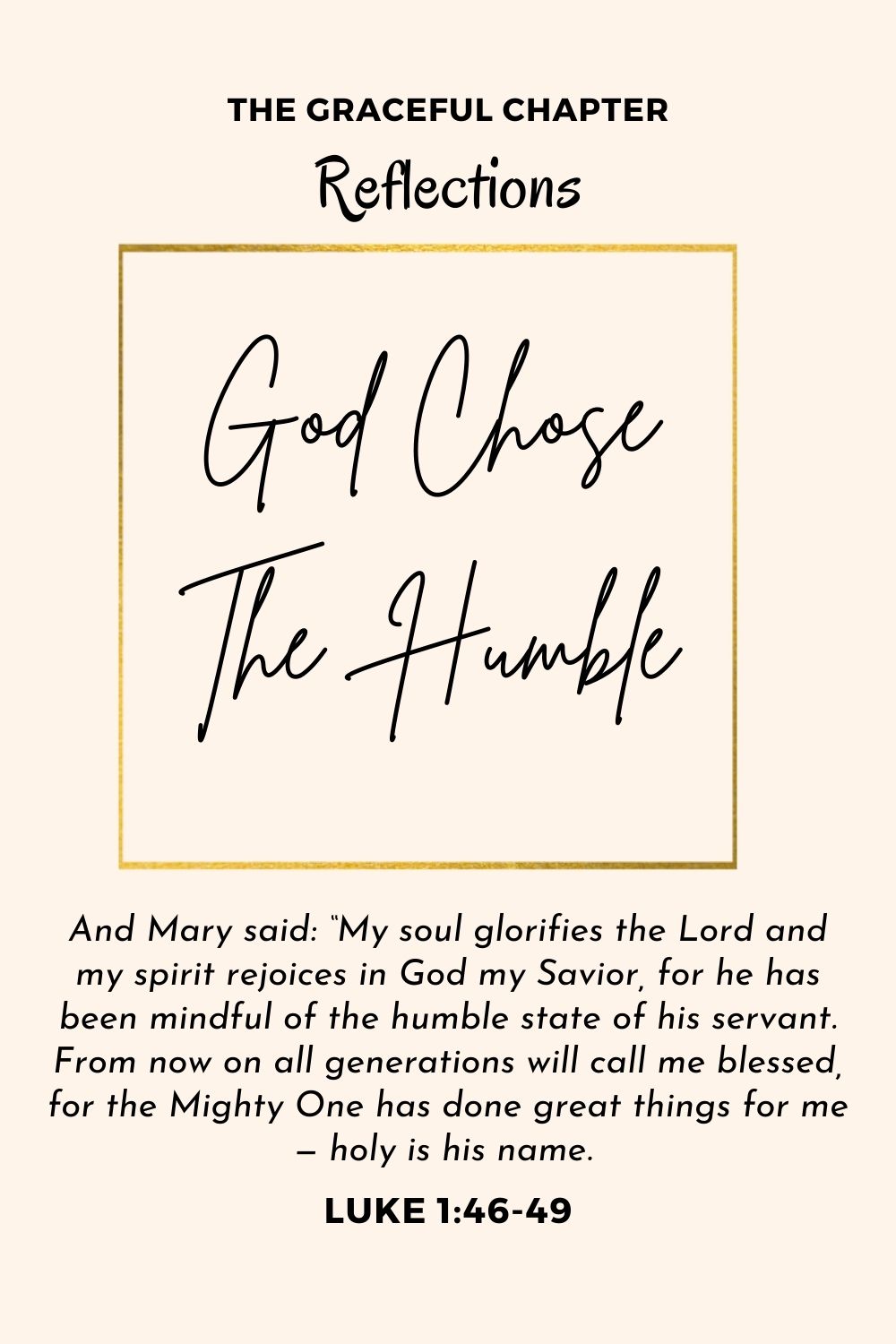 Related Posts
Declaration
I humble and avail myself to the Lord today. I declare that his name and goodness will spread across the face of the earth because he has chosen to use me.
Prayer
Dear Lord
Thank you for choosing me
Thank you for using a nobody like me
I ask for guidance and protection
Help me do the job as you have destined for me
Let me spread your love for mankind
Let the seeds you place in me bear fruit for all to see
and let generations remember me for your name's sake
Amen