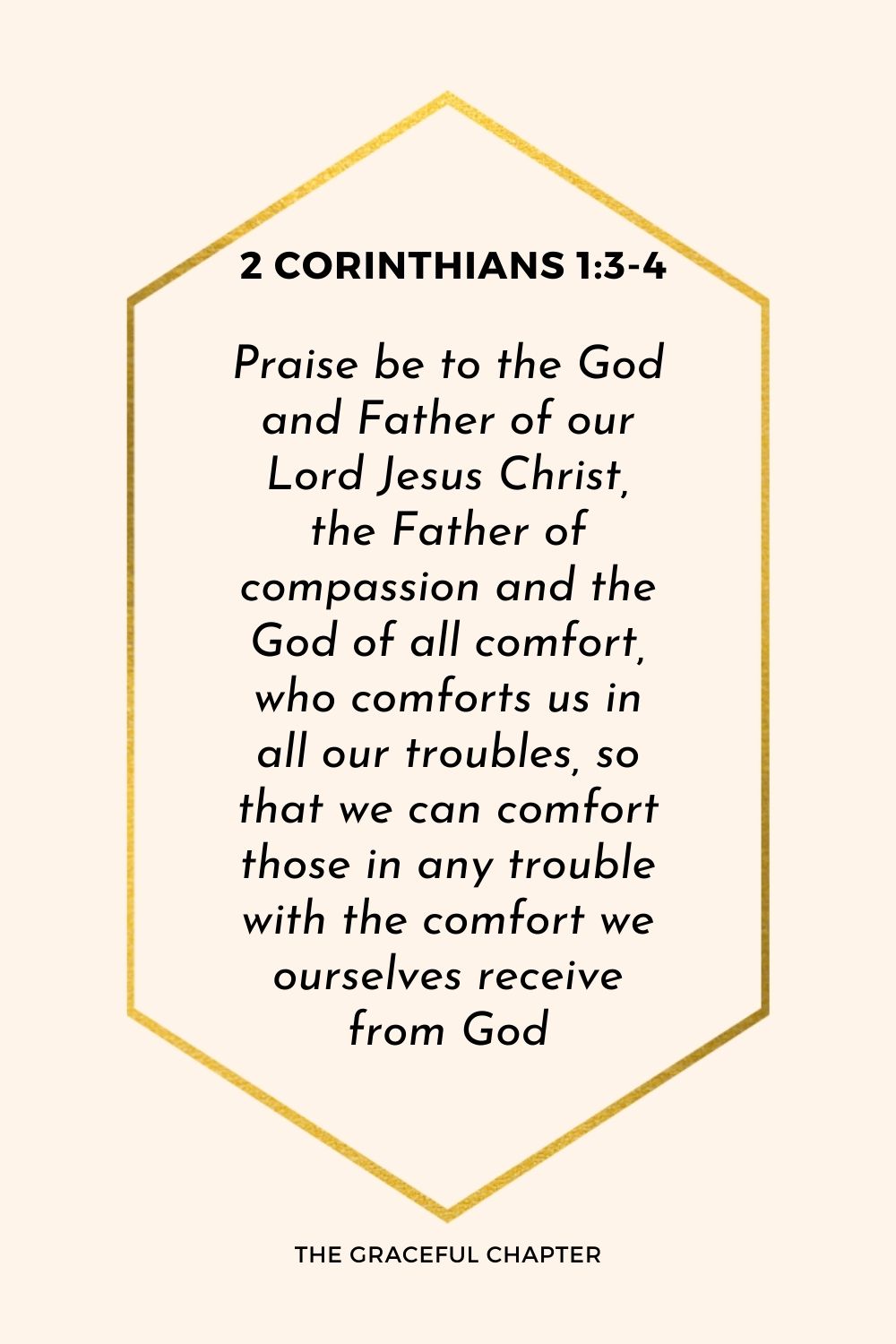 Verse – 2 Corinthians 1:3-4
Praise be to the God and Father of our Lord Jesus Christ, the Father of compassion and the God of all comfort, who comforts us in all our troubles so that we can comfort those in any trouble with the comfort we ourselves receive from God
Reflection – 2 Corinthians 1:3-4 – Our Comfort Is From The Lord
When someone picks up a torch in a dark room full of people, they mount it on a structure that can help the light illuminate the entire room. This is the same reason God blesses people.
When God comforts you, he wants you to use the grace and favor you have received to spread his love to others here on earth.
Do not forget that God is spirit and the only way he can do things on earth is through those he created with the dust of the earth.
We were made to inhabit and take care of the earth he so specially made for us. When you receive favor from God make sure you turn it into a blessing for others to enjoy too.
Related Posts
Declaration
If the Lord comforts and uplifts me I will in turn comfort and uplift others. I will be an instrument through which he touches the lives of many others.
Prayer
Dear Lord
Let me always remember your goodness
so that I can spread it towards others too
Take arrogance and selfishness from my heart
Help me love those you sent me to
and let me honor your calling and spread blessings to your children
Amen